Twas the night before Christmas,
My house is a mess.
I have to baste the turkey,
My daughter just spilled on my new dress.
My Amazon order is delayed
oh the extra fast shipping, I should have paid!
Without a little extra help, I would be loco.
But, I am not… with my hot cocoa.
It's the grown up's kind,
there is a special kick,
It would suit anyone,
including St. Nick.
With a little whip cream,
a little garnish,
This day will not tarnish.
Pour a glass,
and if you're kind,
leave some for Santa's flask.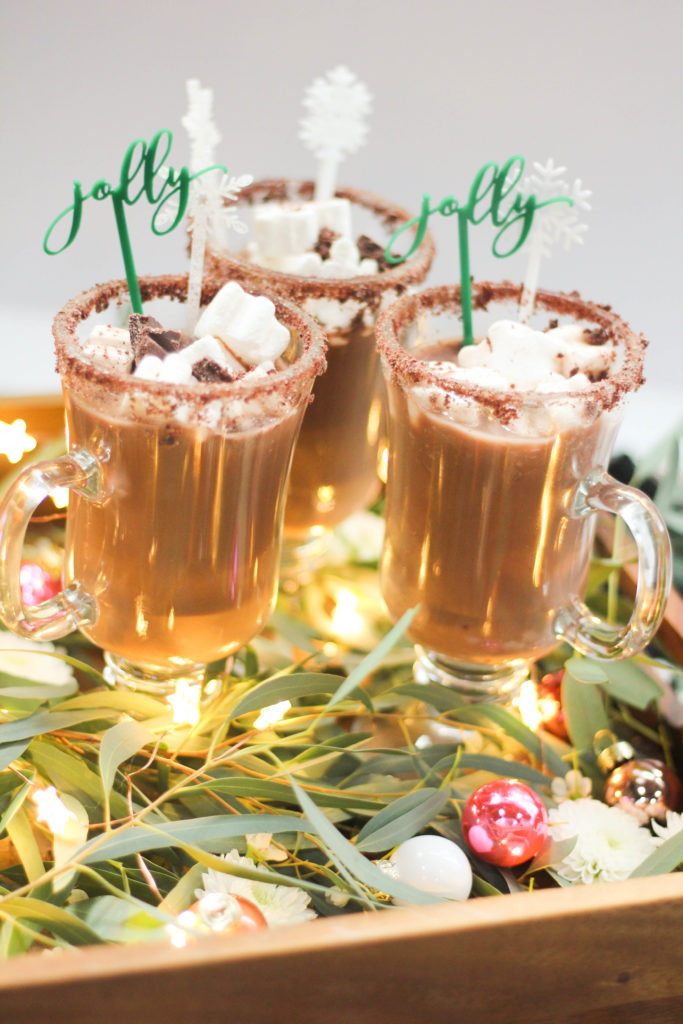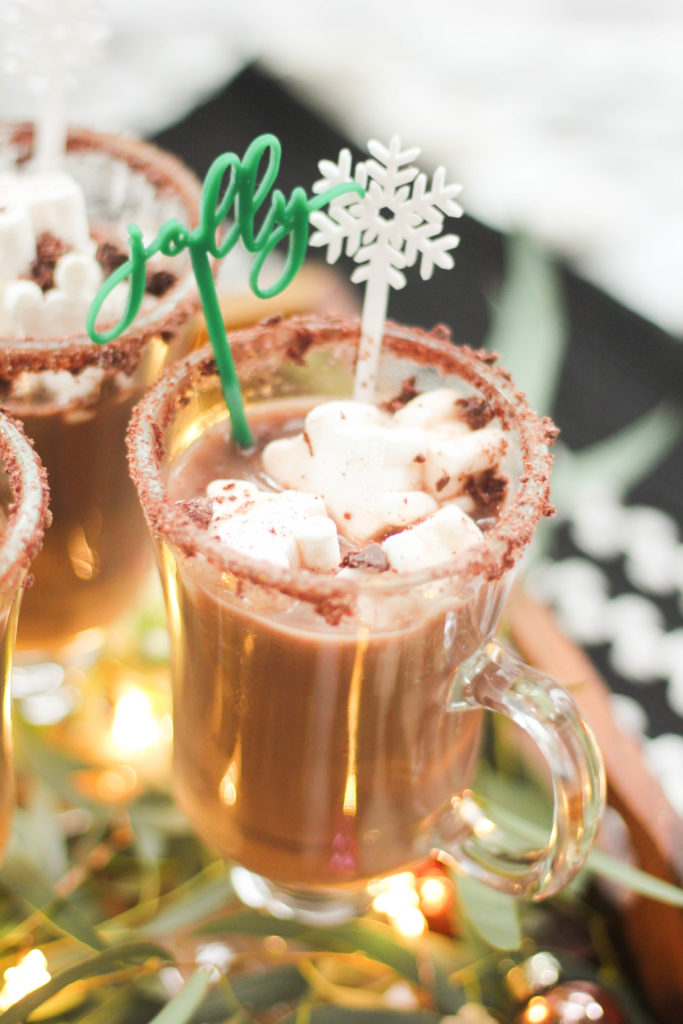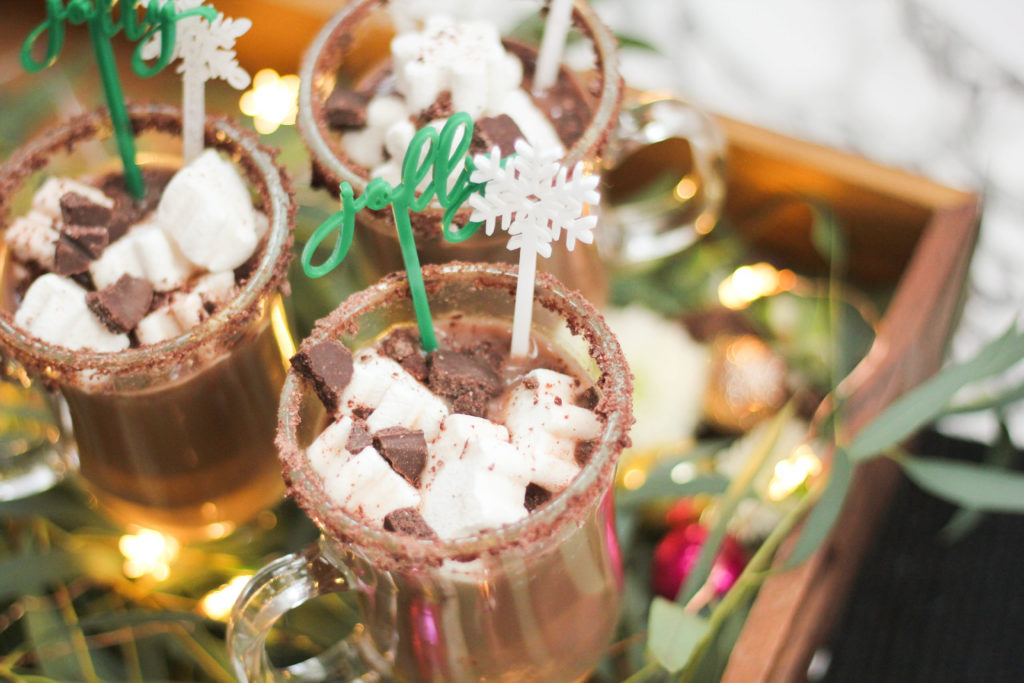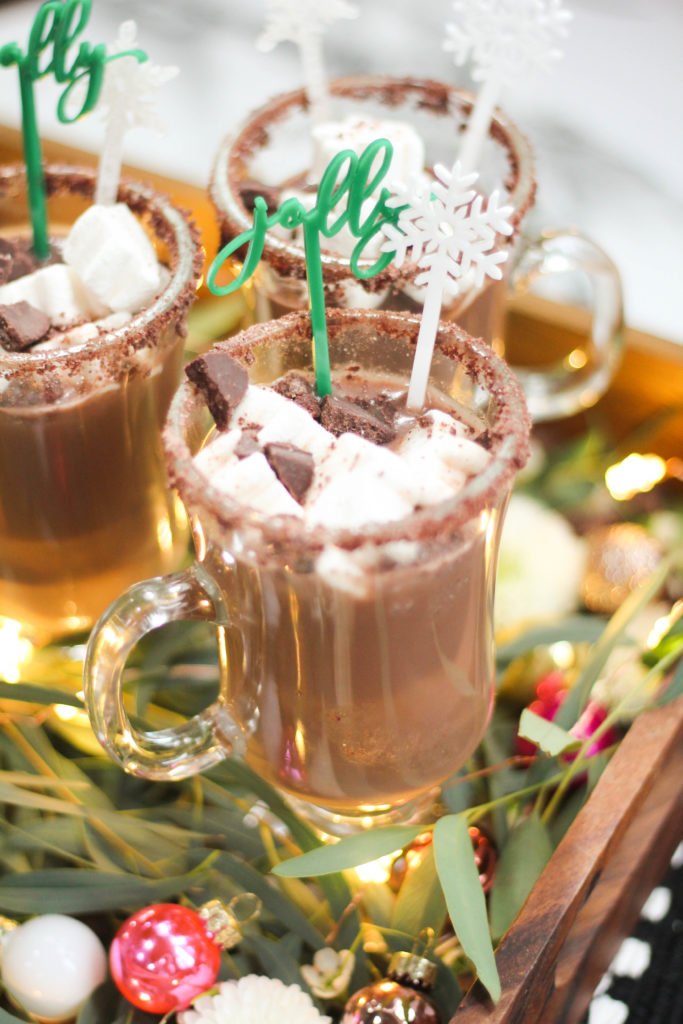 Jolly + Snowflake Stir Sticks by The Roc Shop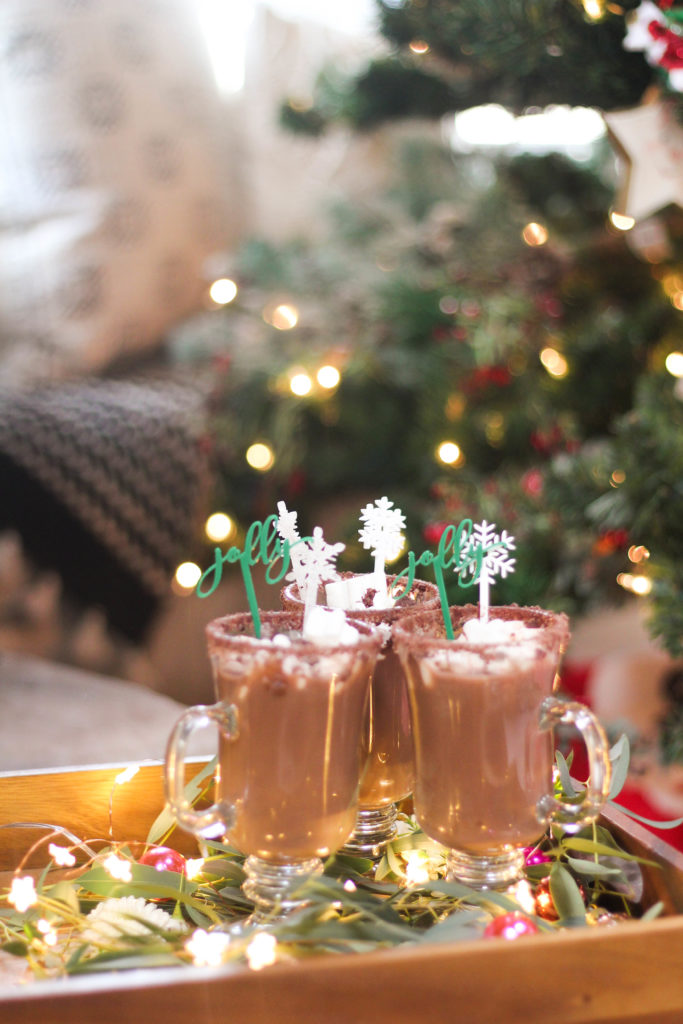 Ingredients
2 cups whole milk
4 oz bittersweet chocolate
2 tablespoons unsweetened cocoa powder, good quality
1 teaspoon cornstarch (to make it nice and thick)
1/4 teaspoon salt
3 ounces Frangelico, or hazelnut liquor, divided
Directions
In a medium saucepan combine the milk, chocolate, cocoa powder, cornstarch and salt and bring to a boil over medium heat. Whisk until the chocolate is completely melted and the mixture has thickened. Divide between two mugs and add 1 1/2 ounces of liquor to each mug.
Garnish: Before pouring mixture in cups, finely chop some chocolate and rim the glass with it. After pouring, top with whipped cream and marshmallows.
Merry Christmas Friends!
xx
Abby