Christmas is this weekend and I want to make sure my homes (and yours!) is ready for all of the festivities!!  This year I'm styling my home with flowers for the holidays and teaching you how as well!  We often use flowers in events, it really is the easiest and prettiest way to beautify a space or setting.  What better way to make your home look amazing for the holidays than that?!  And I'm not just talking about your basic poinsettias people, I Beijo-fied these arrangements with the help of Honey Comb Affair.  I also threw in some fun LH Calligraphy goodies that are must haves any time of year!  Keep reading to see all of the pretty!
Photos by Megan Welker
The first place I floralized is the fireplace!  Now this is the focal point of the home, especially over the holidays.  I used this print from LH Calligraphy and framed it to add some merry cheer.  When thinking about the flowers I knew I didn't want your basic Christmas florals.  I definitely wanted to think outside the box with a more bohemian feel, I sent Christy from Honey Comb Affair inspiration photos and she nailed it!!  Isn't it refreshing to see something pretty and alive in your home like these gorgeous blooms?  Especially somewhere unexpected like the fireplace!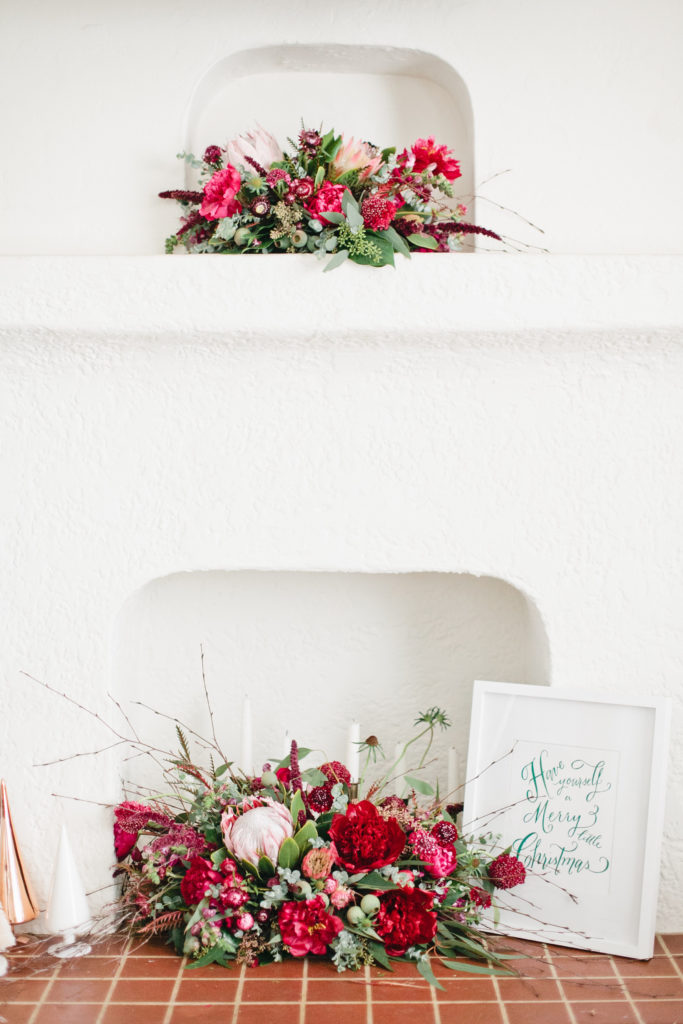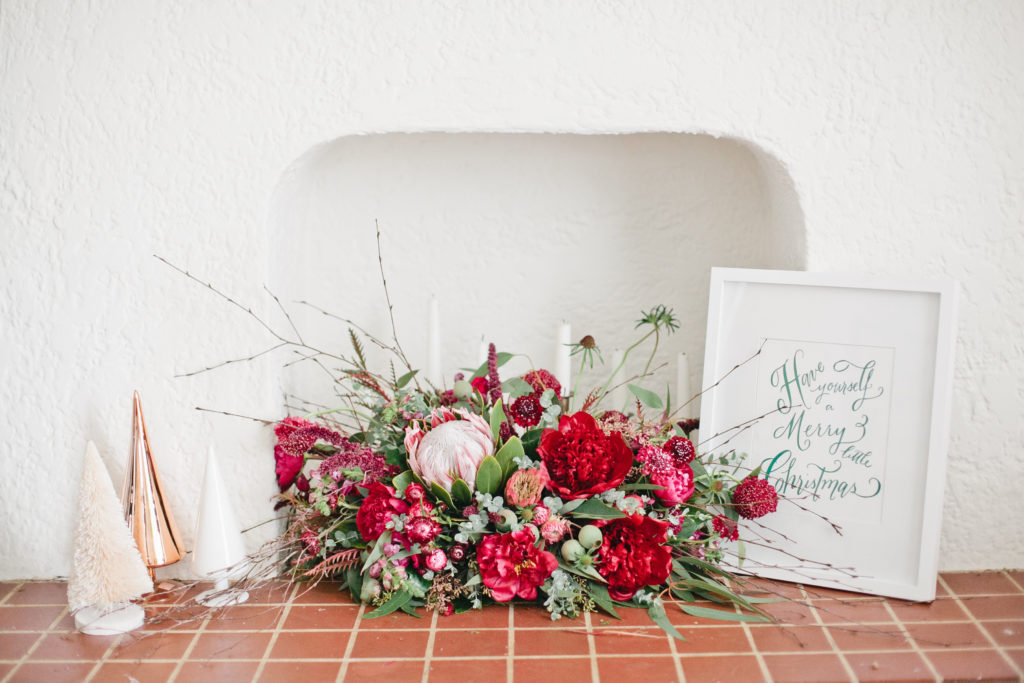 Here's a little bit from Christy of Honey Comb Affair…
"It was a fresh new twist on the Christmas color and texture, especially when it came to the greenery.
Instead of the standard winter greens, I used different varieties of eucalyptus, pods and birch twigs. The Flowers included red charm peonies, burgundy scabiosa, Amaranthus, and the protea flower for the ultimate boho feel. "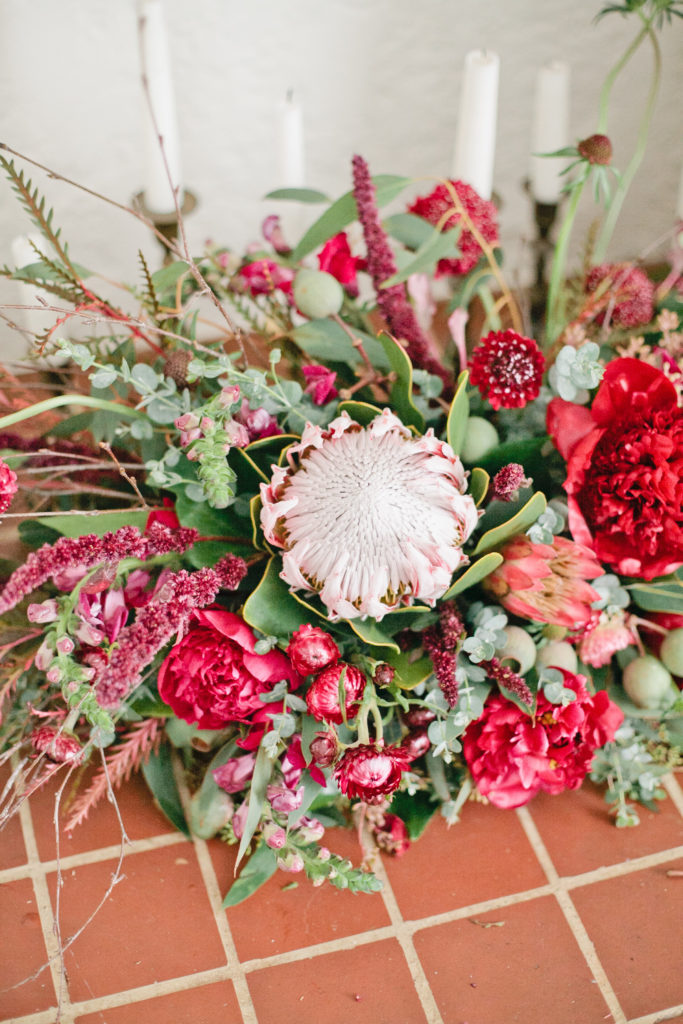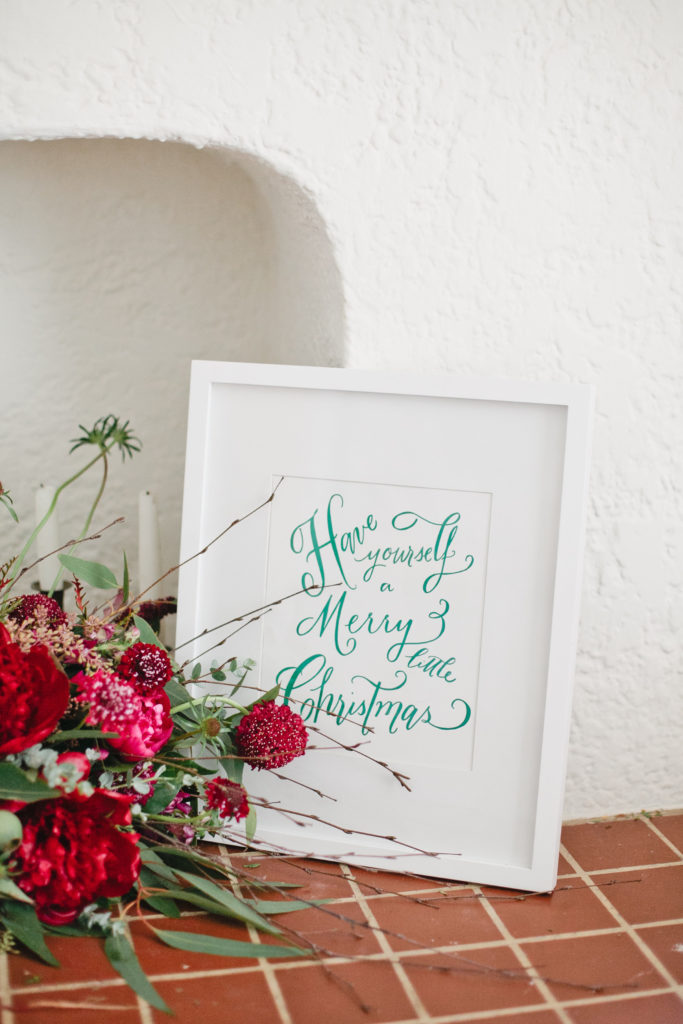 Next stop on our floral tour… The bar cart!!  Now, that's my focal point, haha!  After being pregnant throughout the holidays last year you best believe I'm having some cocktails this year!  Having a little bit of a pop on your bar cart is important, it adds some color and looks pretty at the same time.  We love using loose blooms as well as arrangements when we style events, so take a couple and place them places in your home.  For the bar cart I placed some on a tray with glassware!  Add in some of our favorite One Hope Wine sparkly bottles and some LH Calligraphy accessories and you are good to go!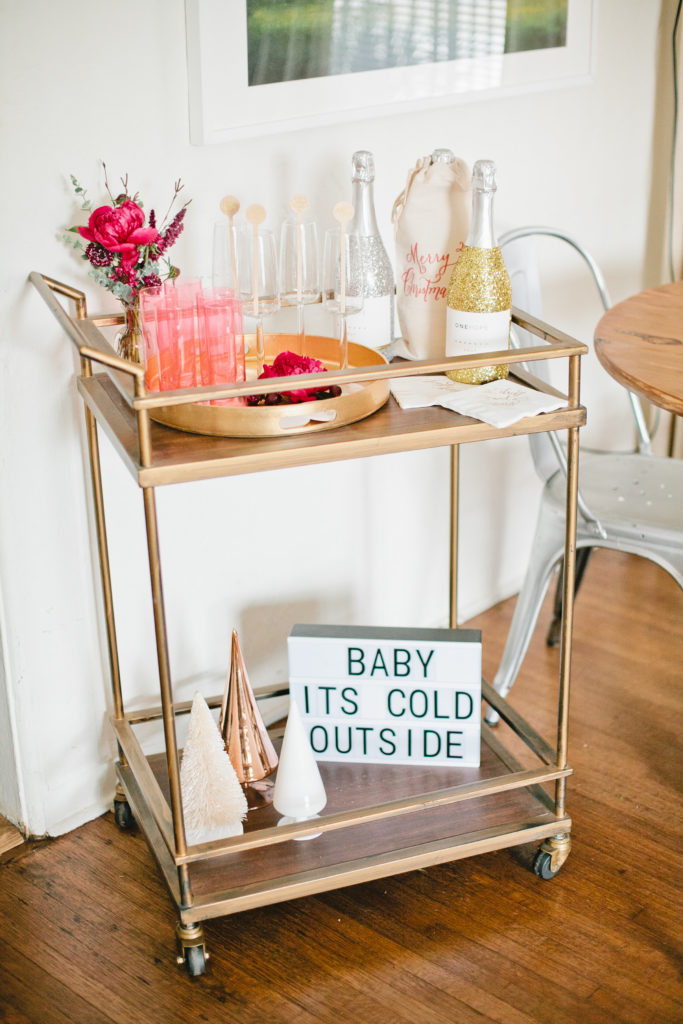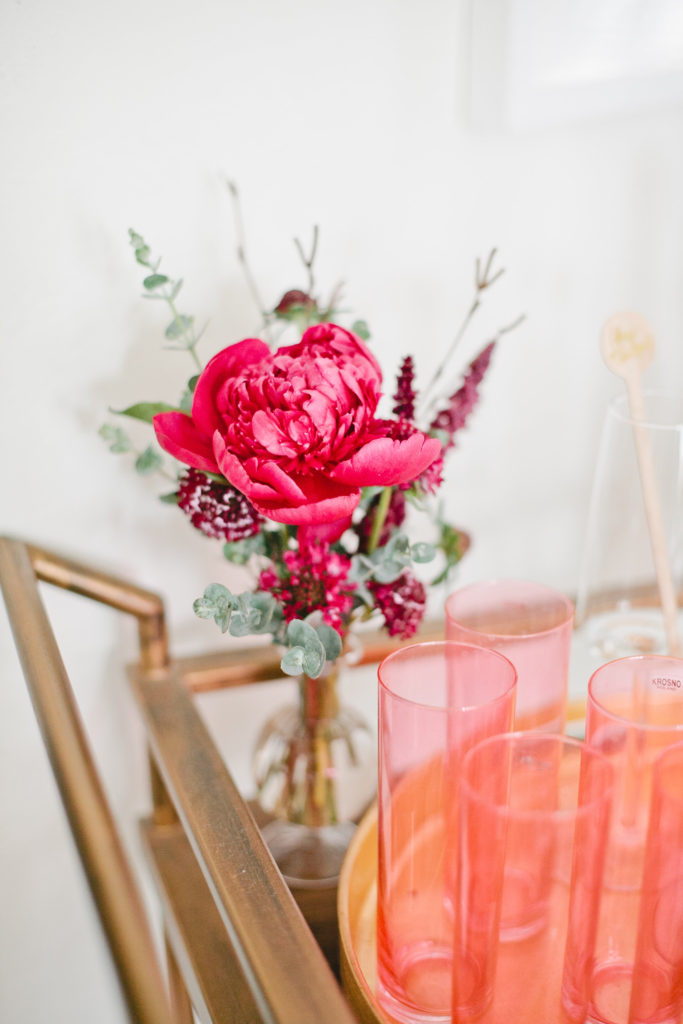 Loving the coasters and stir sticks for the holidays!!!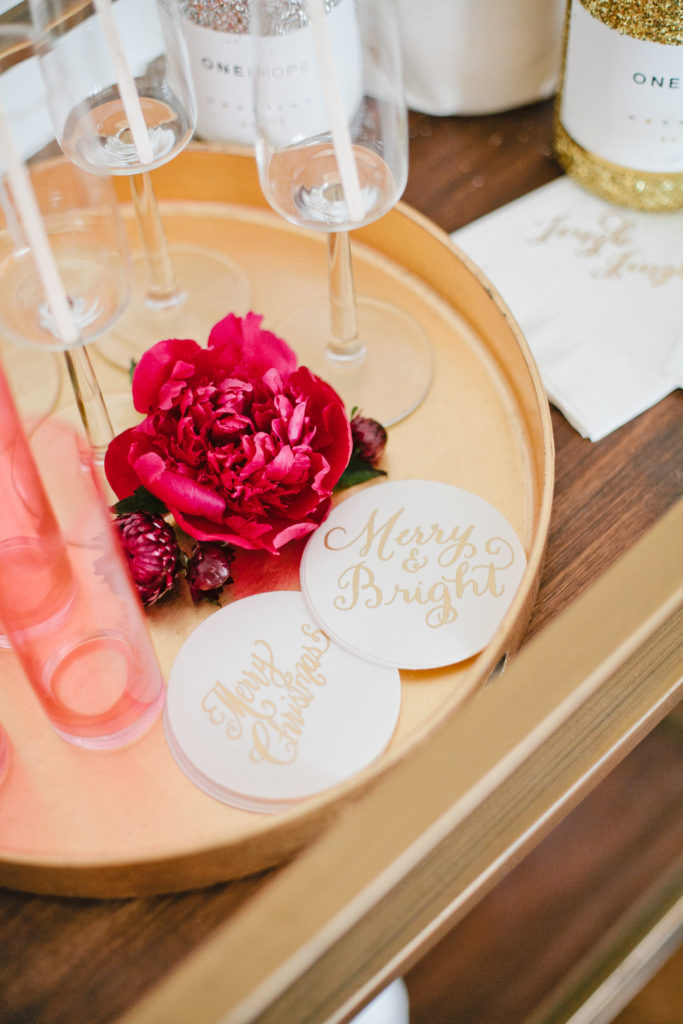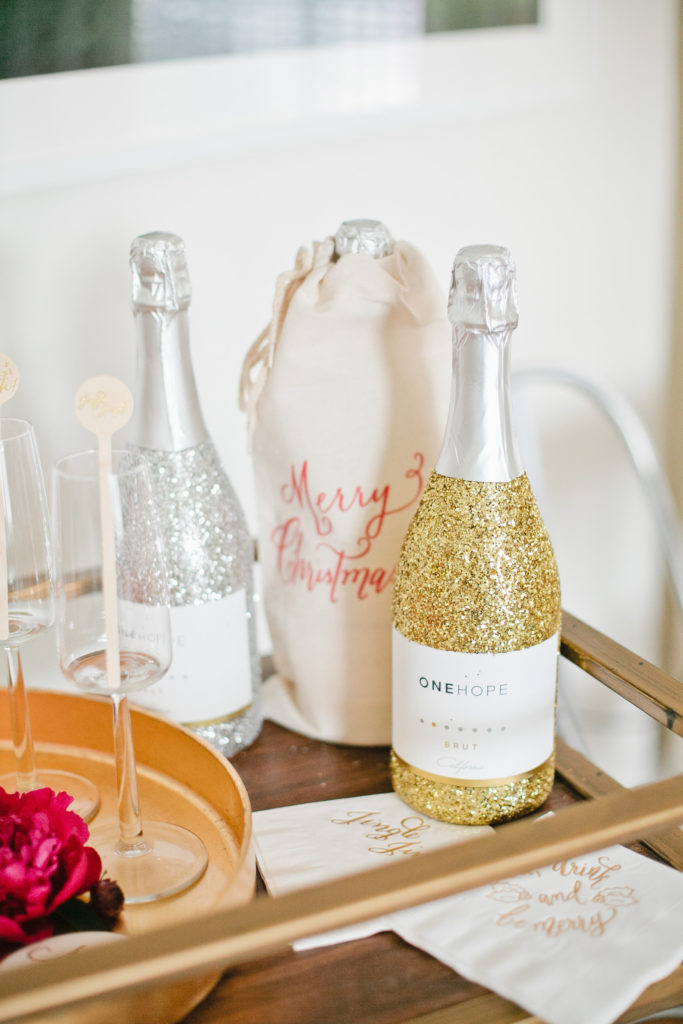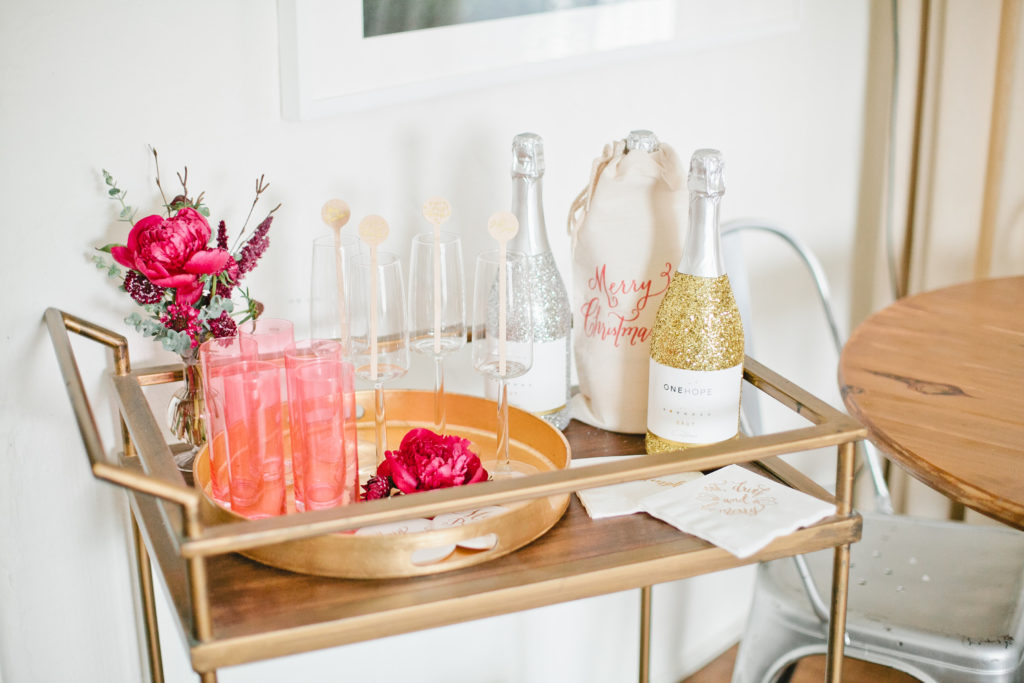 Last up, the coffee table!  Everyone gathers around this spot, so you better have it dressed up for the holiday season!  This is the no brainer of floralizing, the coffee table always needs some love…  Plus, they are pretty for you to have at home while you're addressing all of those Christmas cards.  If you're like me you are just getting them out this week, yikes!!  So when you're feeling like you're behind in the game it's nice to have something pretty to look at!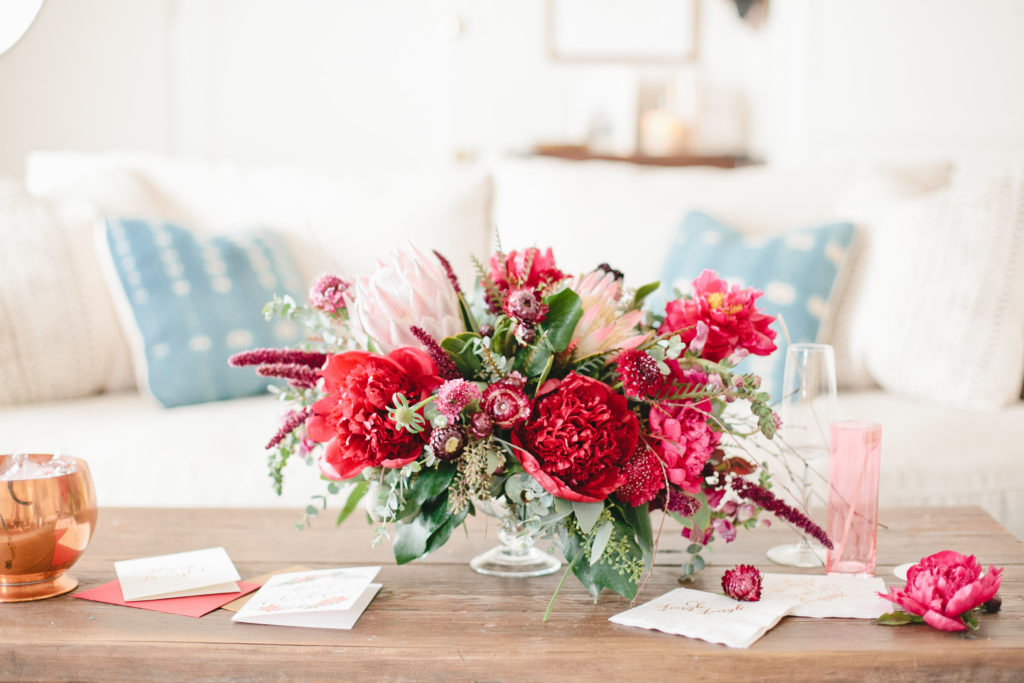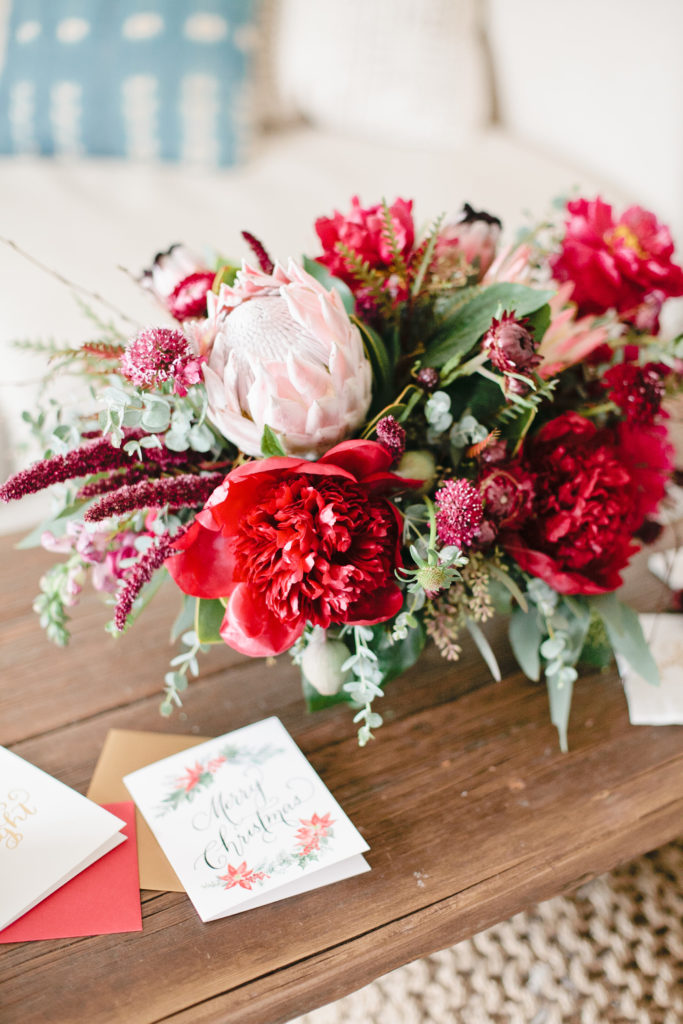 Love these gorgeous cards!!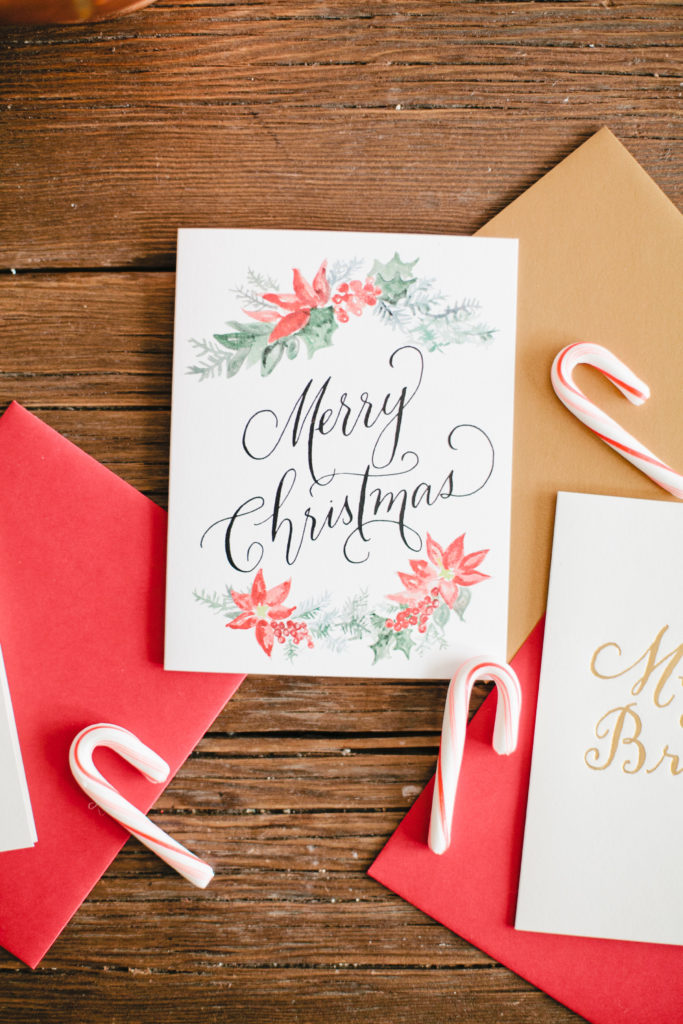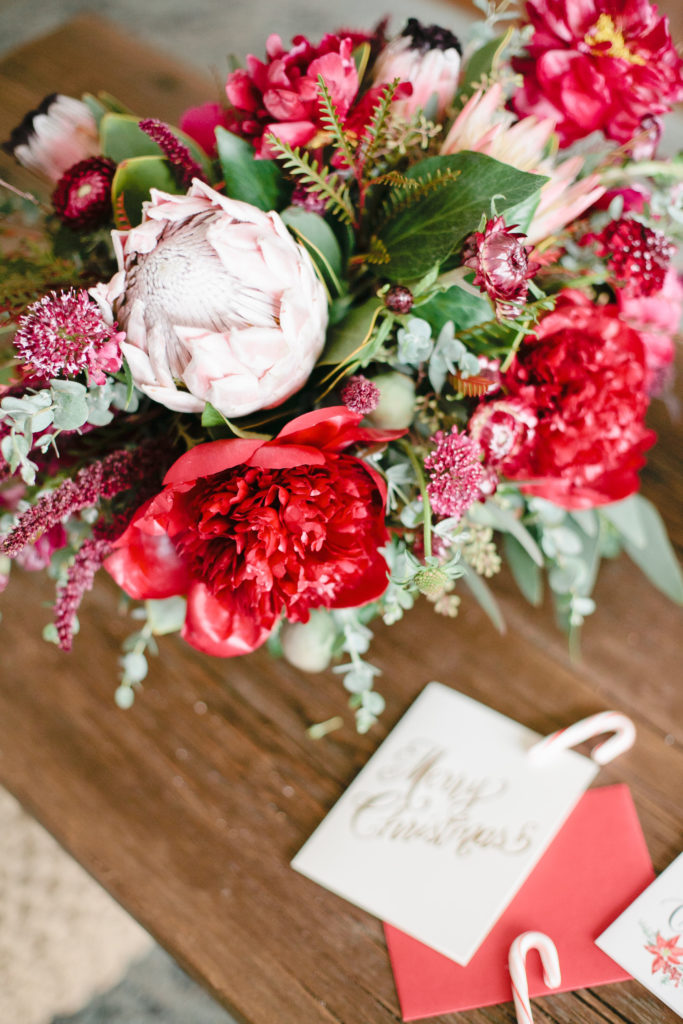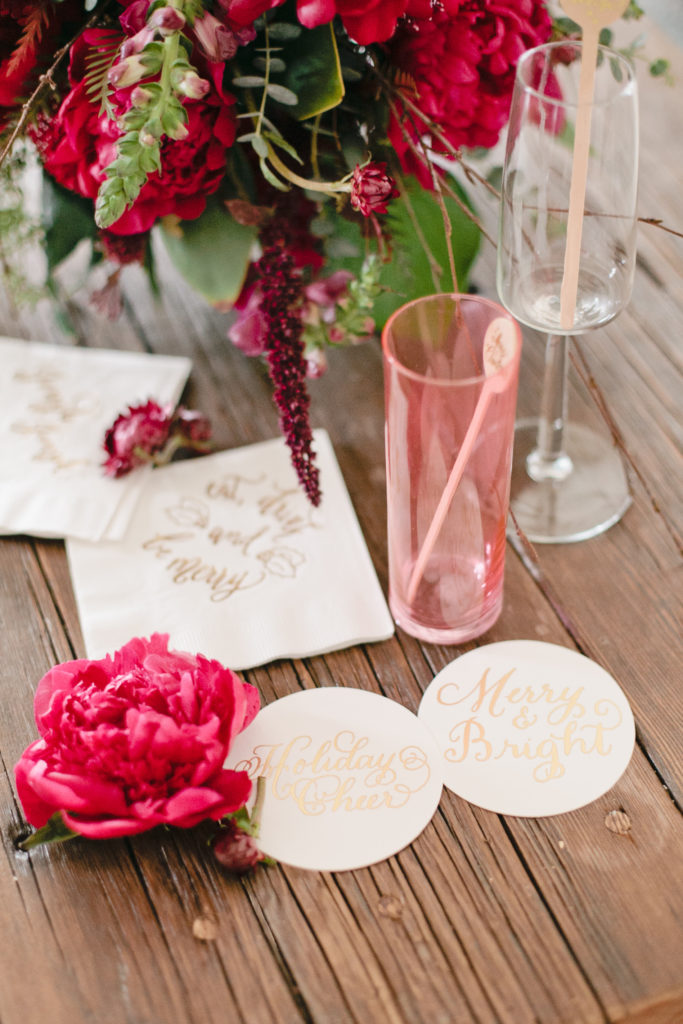 So there you have it, styling your home for the holidays has never been so easy!  Now go out there and have your home be the talk of the town this season!
xx
Jacquelyn