We are at it again!!  Us Beijos ladies are hitting the road a lot this year, and we're so excited to share our little journeys with you!!  As usual we had one of our favorites capture it, thank you Corrie Lynn Photo for tagging along!!
This time it was just us Southern Cali ladies and we headed a little bit south to North County San Diego.  Leucadia & Encinitas to be exact.  We stayed at the amazing Surf House.  This cool and refreshing hotel is only about a year and a half old, and it's pretty rad!!  The rooms are all styled to perfection, they are a perfect escape after a day on the beach.  Plus, the hotel is in walking distance to so many amazing restaurants & shops, we were in heaven!!
Surf House was opened by two brothers, Nikki and Sander, who grew up in the area.  They both have a passion for surfing and their home town and dreamed of opening a spot just like this.  They are joined by the amazing Annika who handles their marketing and business development.  During our stay you could find Annika and Nikki around the property, there to help all of their guests.  They even set us up with a rad yoga lesson and a quick surf lesson too!  You'll see that little venture when you scroll down…
We are also doing another giveaway so you can go on this trip as well!  Stay tuned, it's all going down tomorrow!!!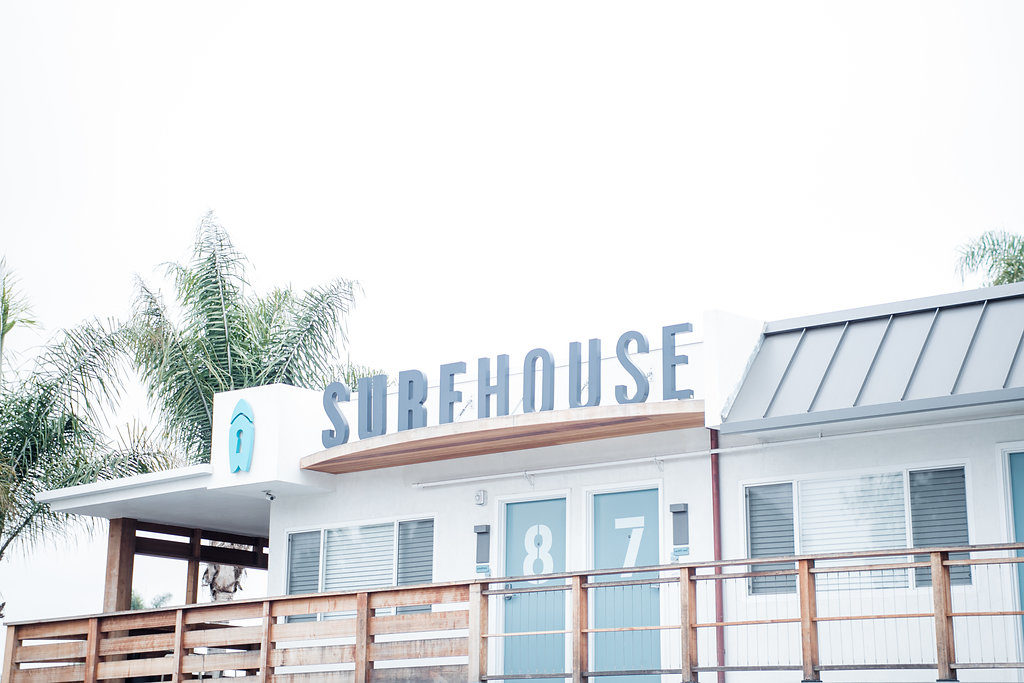 First let's take a look at the rooms!!  These accommodations are seriously the best!!  We loved the light and airy feel.  They are modern, simplistic and really true to that Southern California surf culture.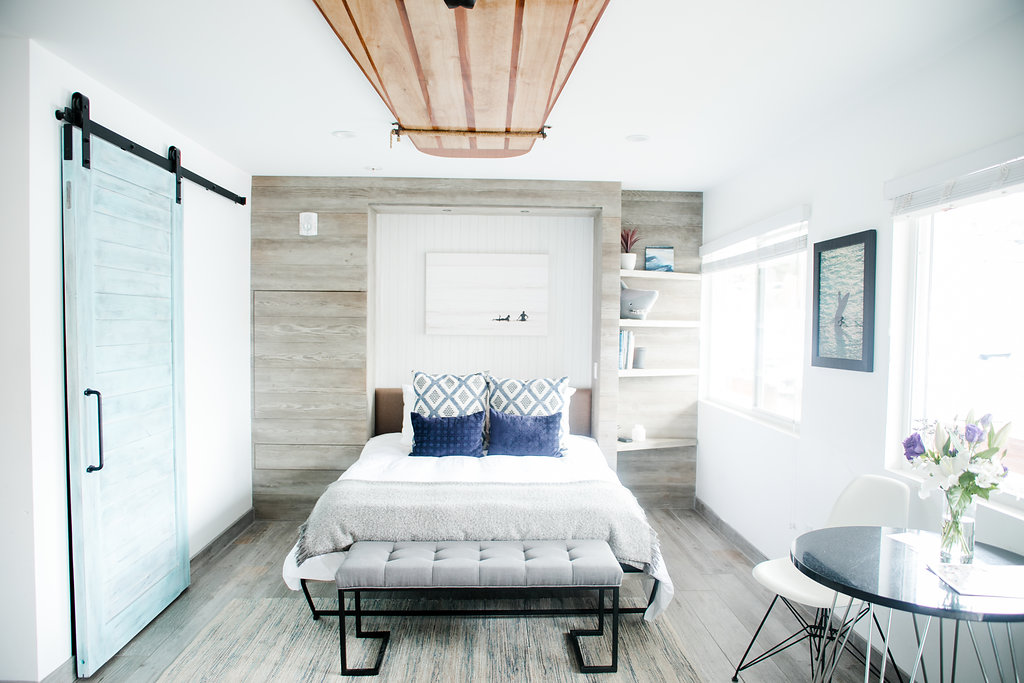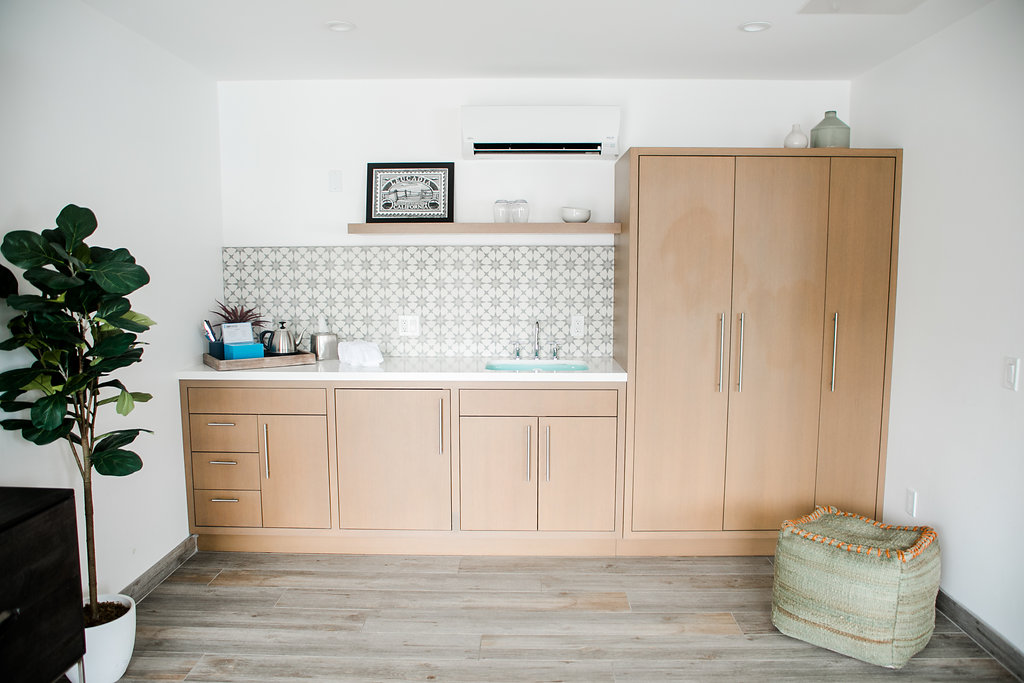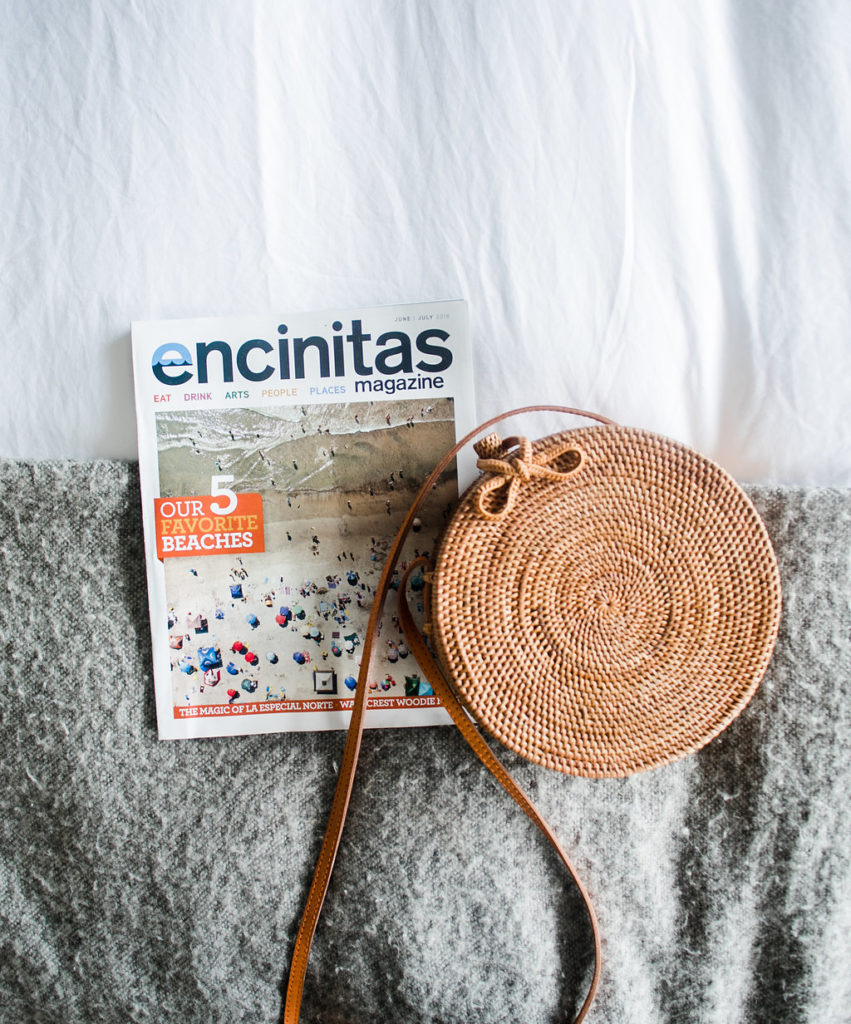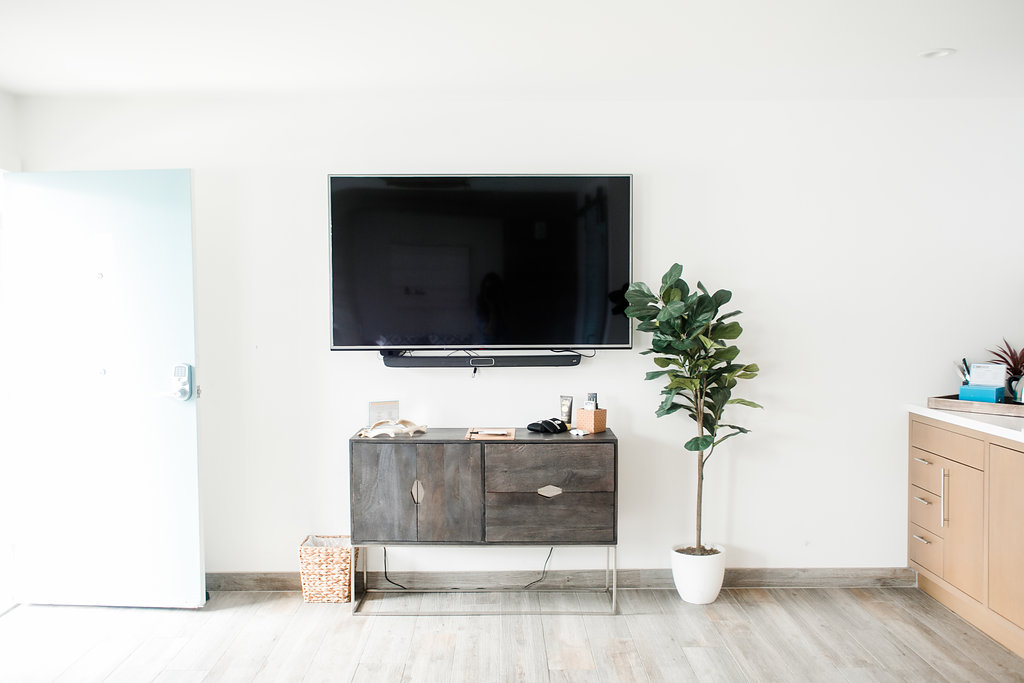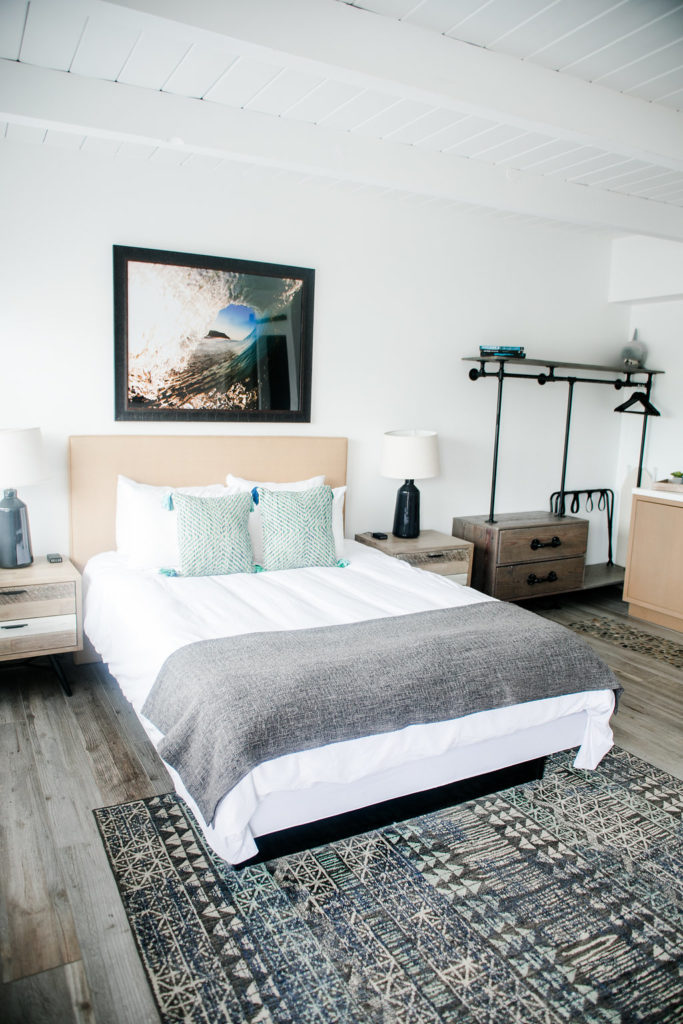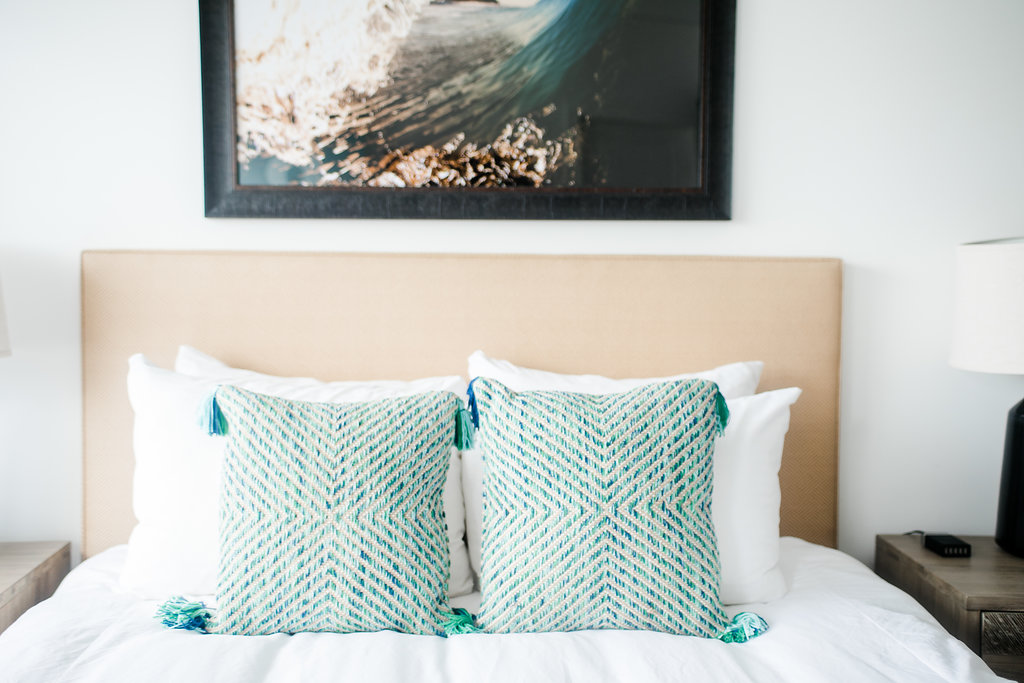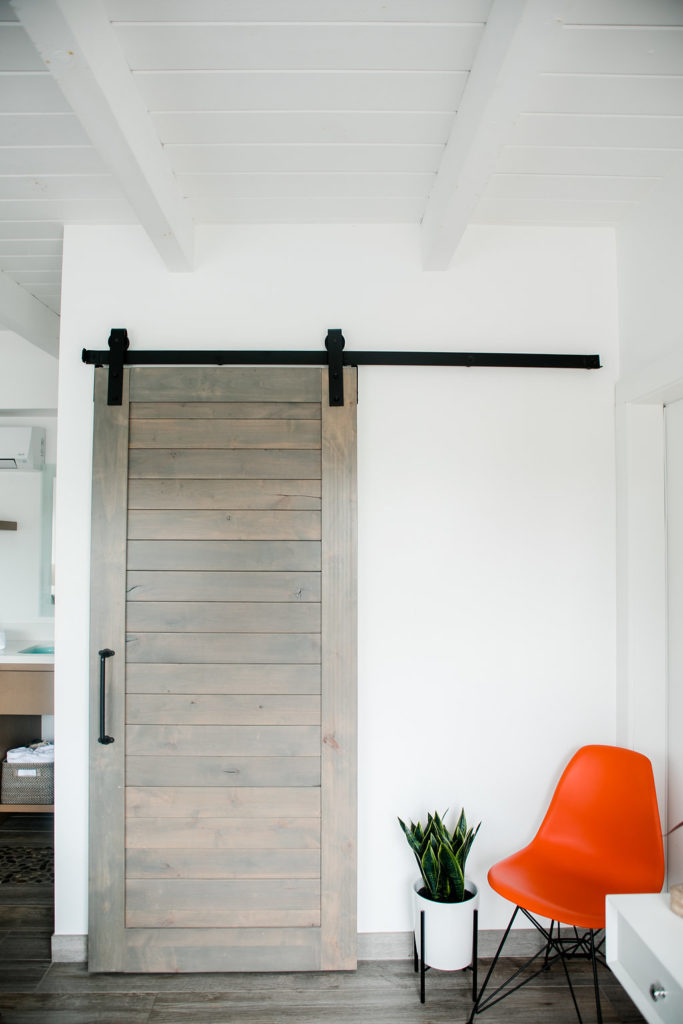 Bikes are on the property for guests to grab and ride!  But really, everything is so close and in walking distance, even the beach!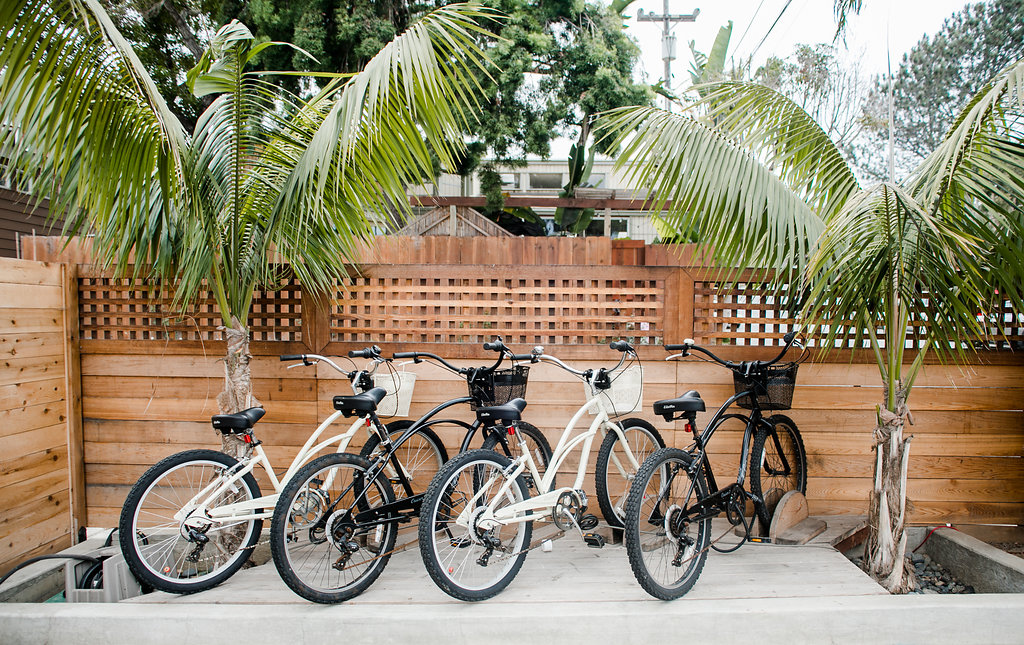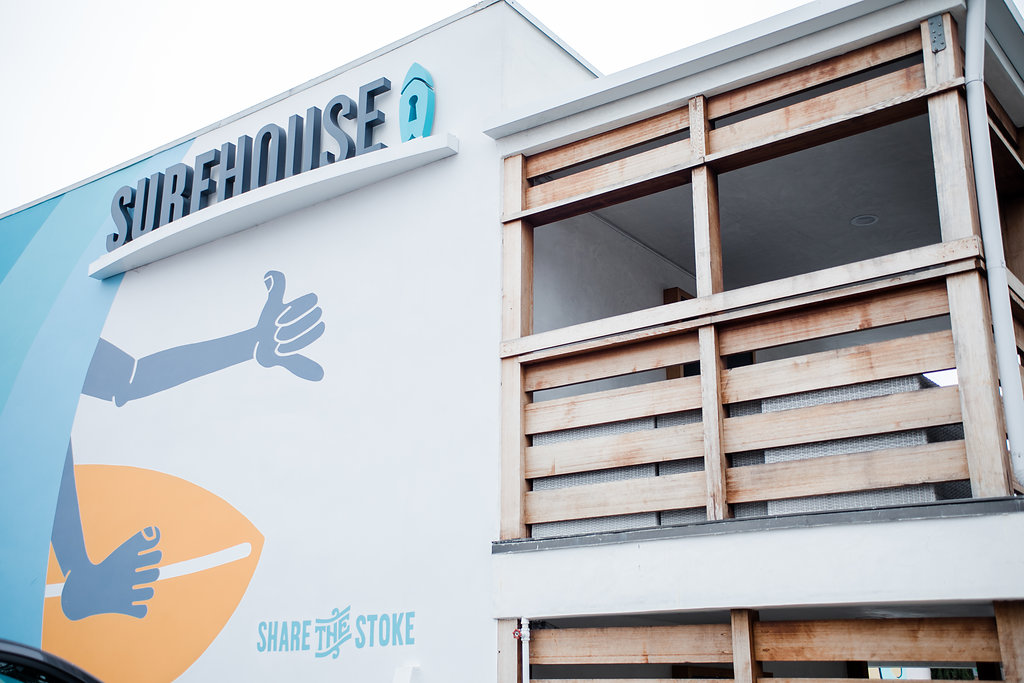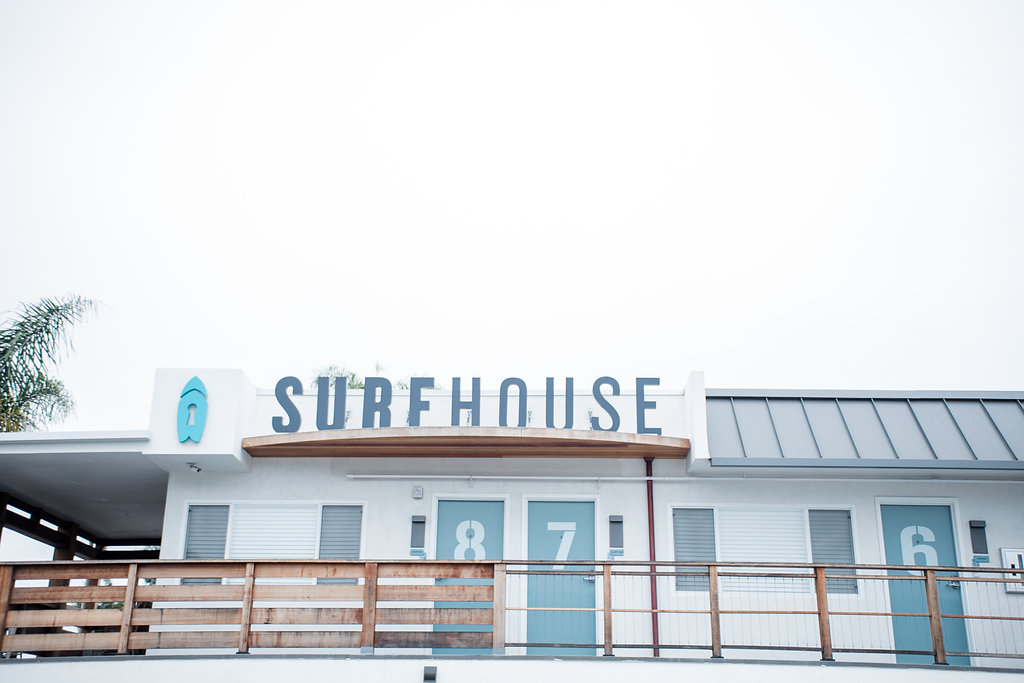 This cute little mural (and great photo op spot) is right across the street from the hotel!  You could make your own post card right there!!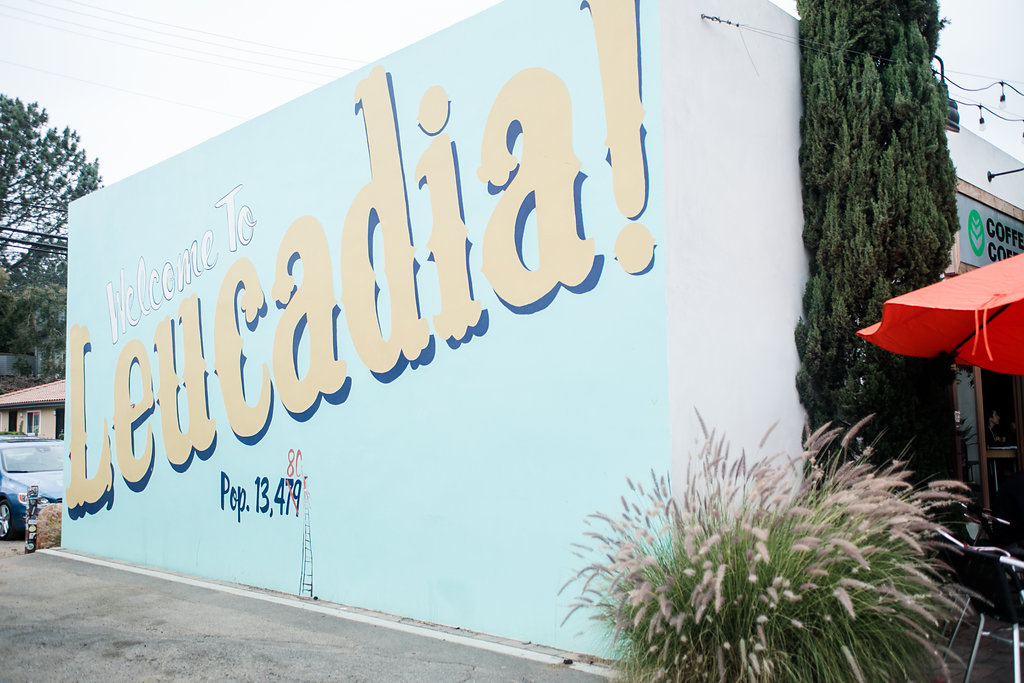 Our first stop on our little tour of the area was right next door to Surf House, ha!  It's called Nectarine Grove and literally everyone we asked told us we had to make a stop here.  So when we arrived and it was lunch time, we knew this was the spot!  We were greeted by Taylor who runs the restaurant and she is amazing!  Gave us great tips on what to order and where to go nearby!
The menu is all organic, gluten free and locally sourced.  And, well it's delicious!!  Hit the spot and would definitely recommend it!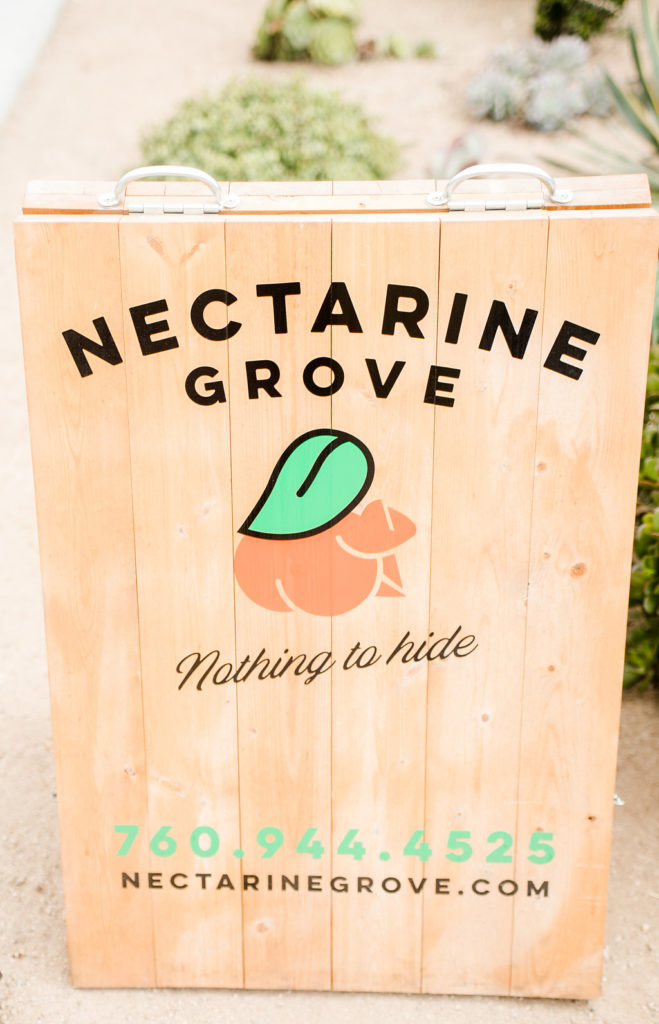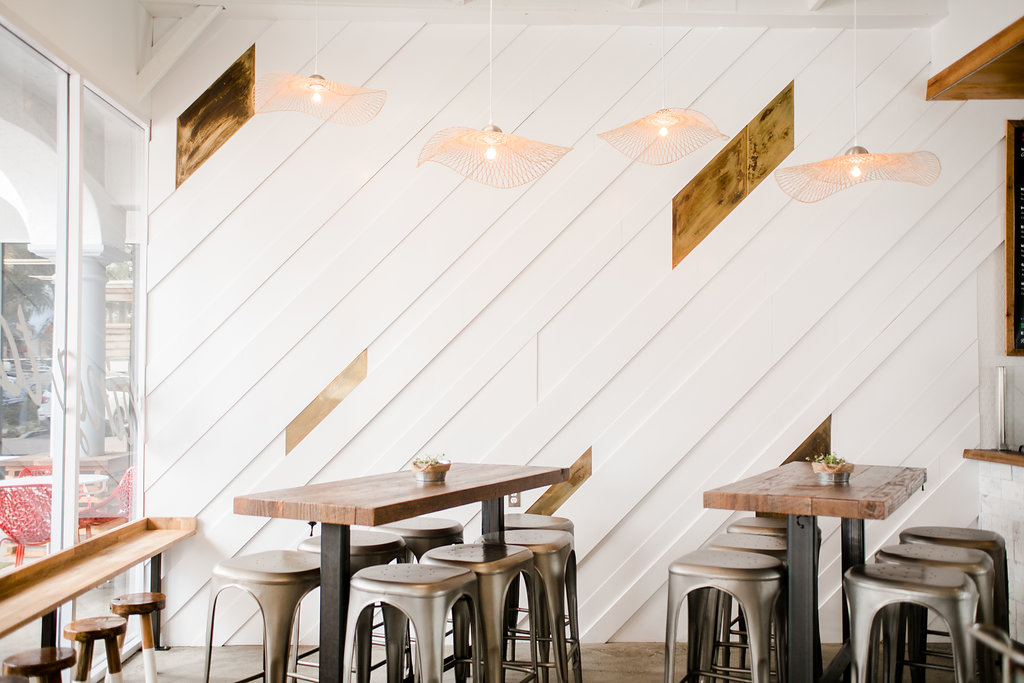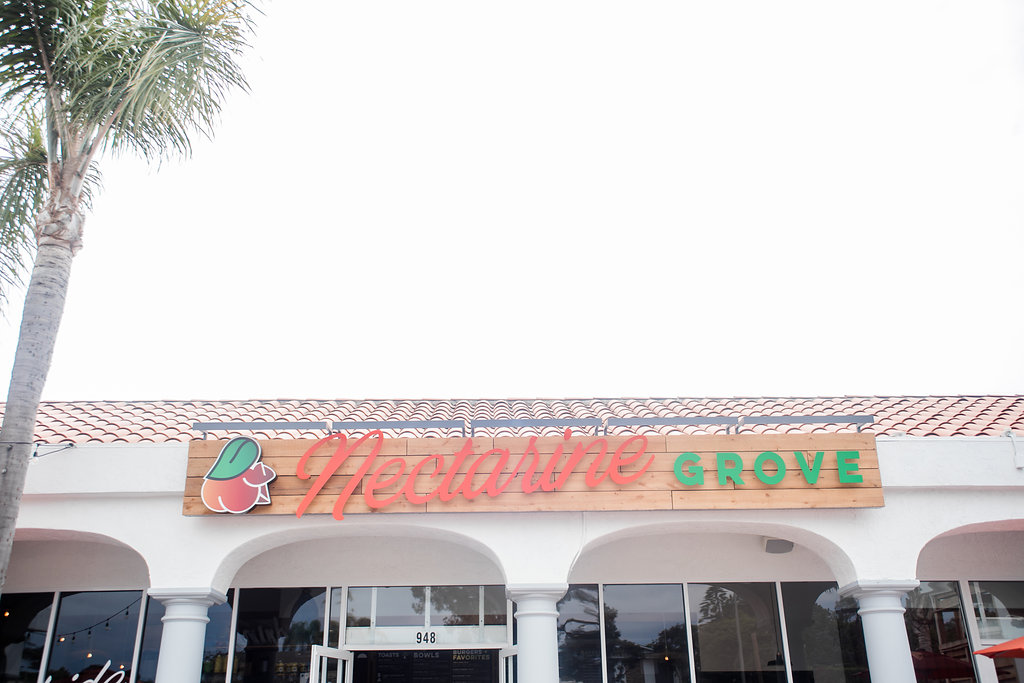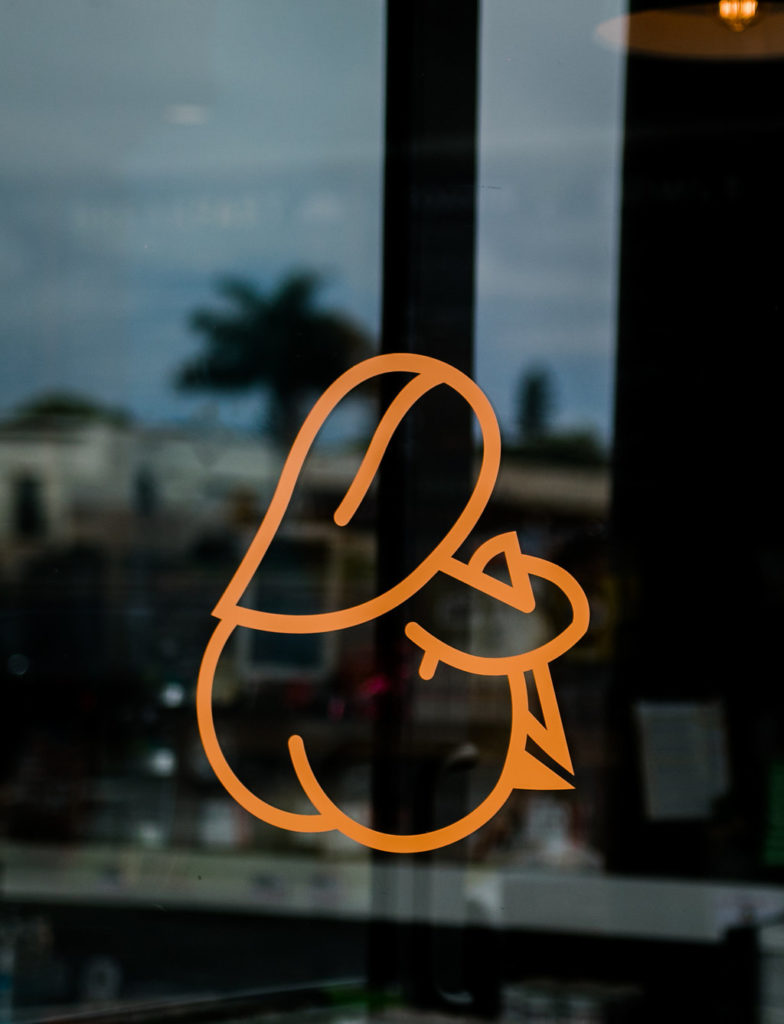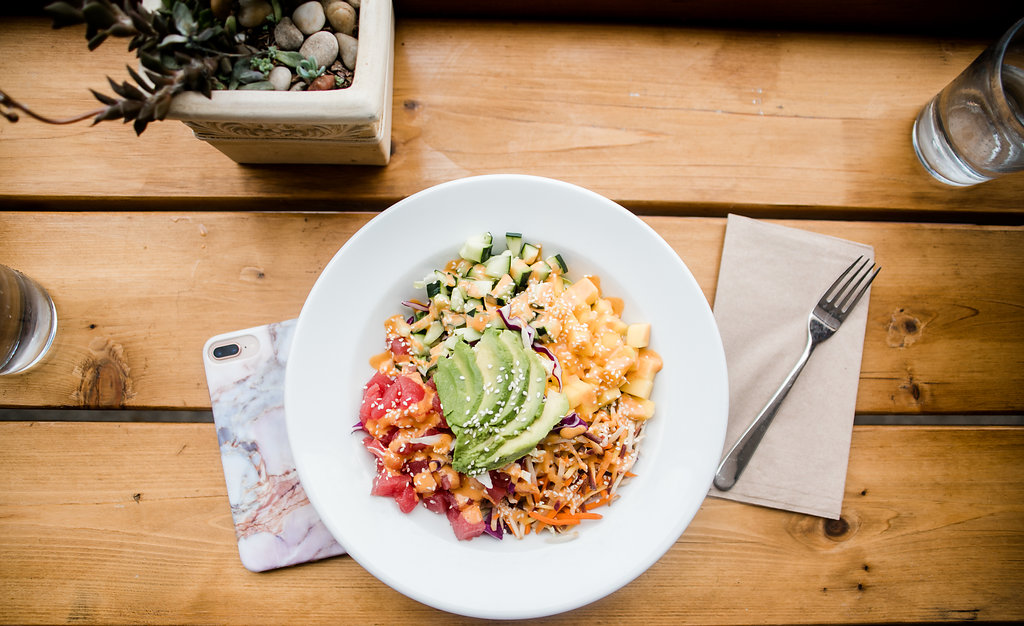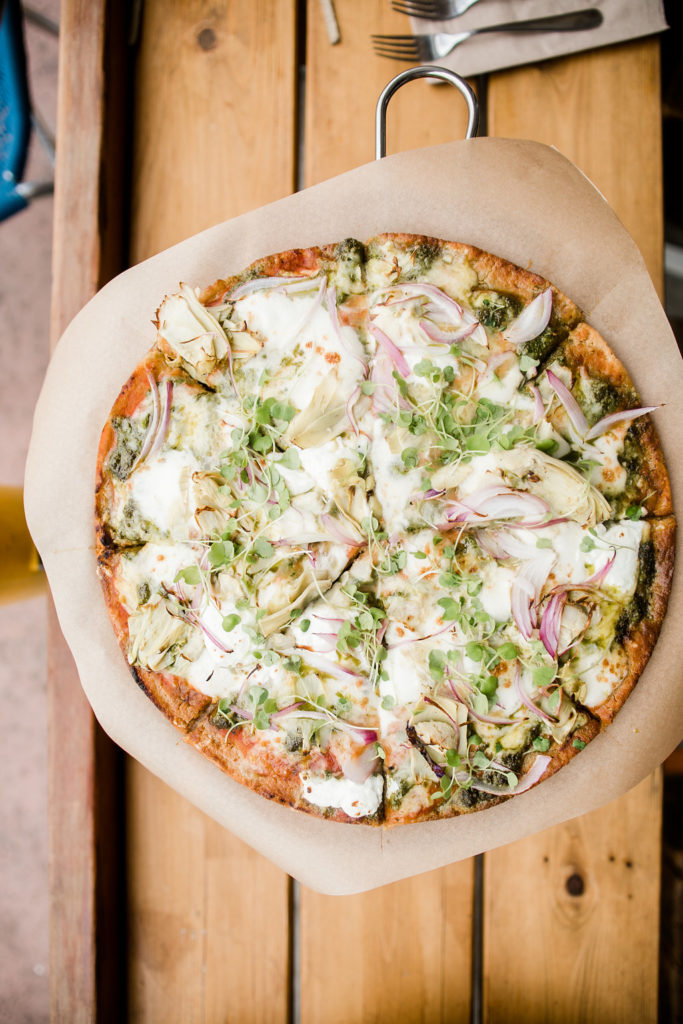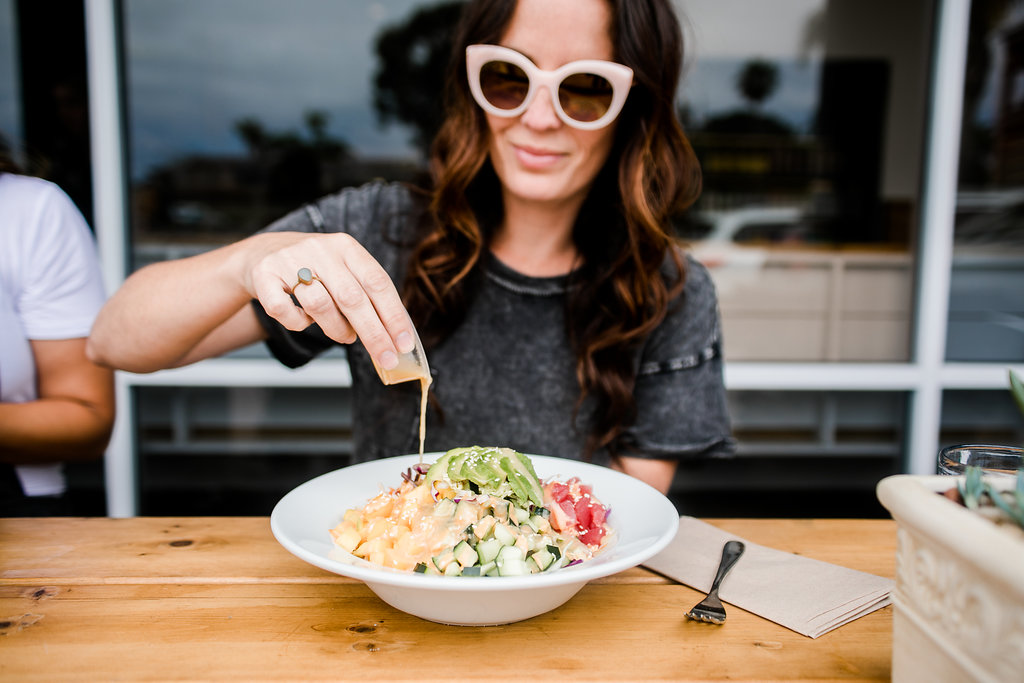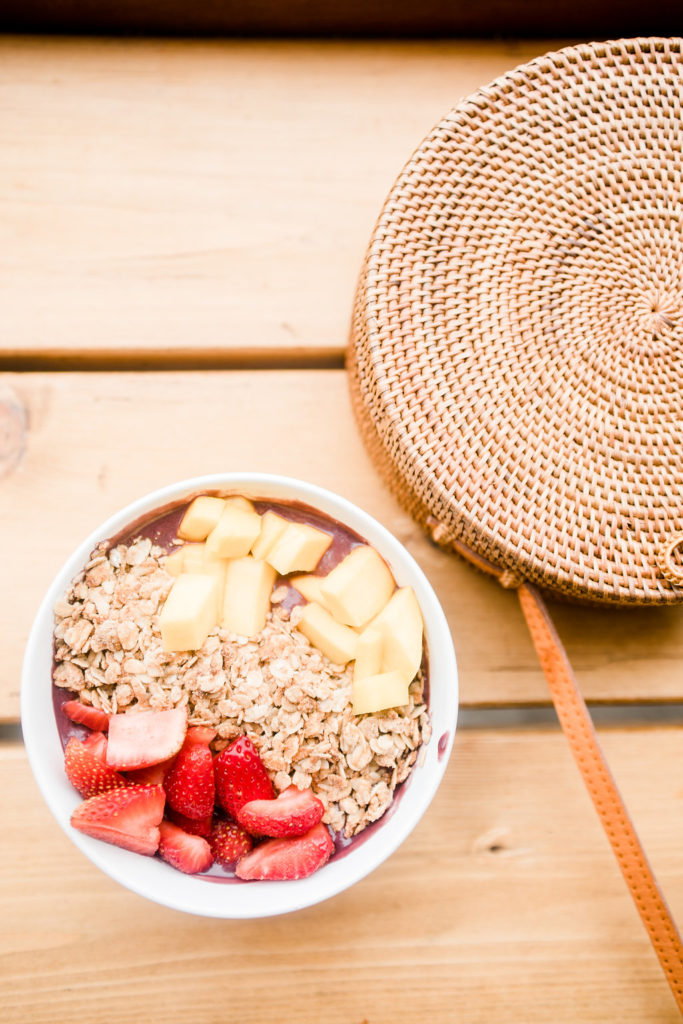 Next on the agenda was a little spa trip… We headed to Four Moons Spa, which is just a short drive away.  This place was so serene and peaceful, which was totally unexpected as it's so close to all the other fun businesses.  They have an adorable gift shop full of oils, crystals, pretty home goods and jewelry too!  You can do anything here from yoga, acupuncture, do an astrology reading or get your nails done!  It's such a great spot for a little girl time…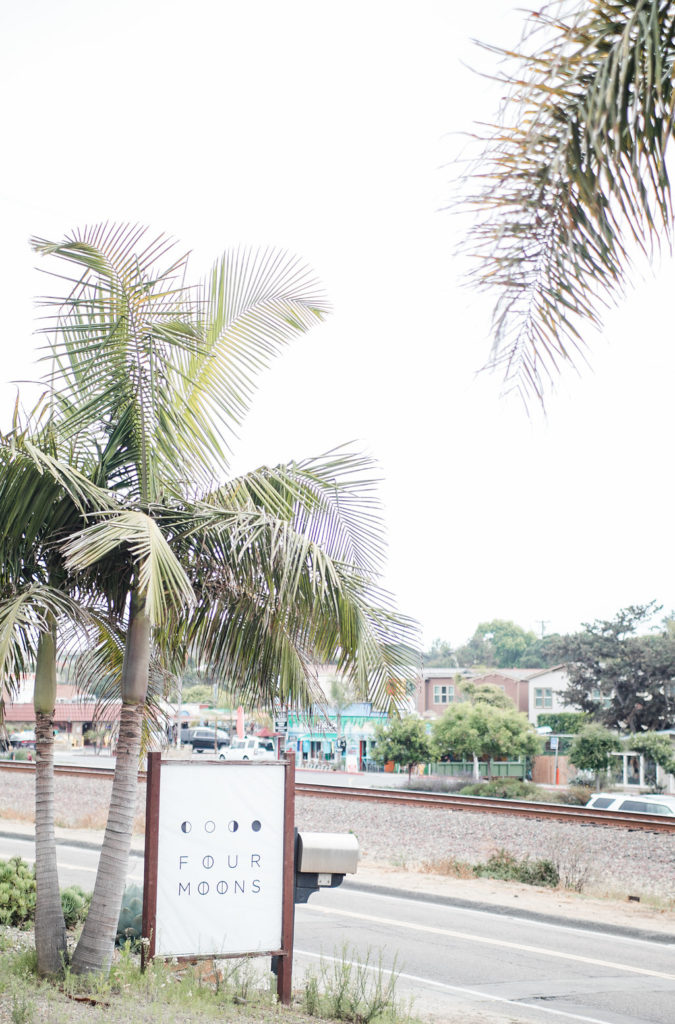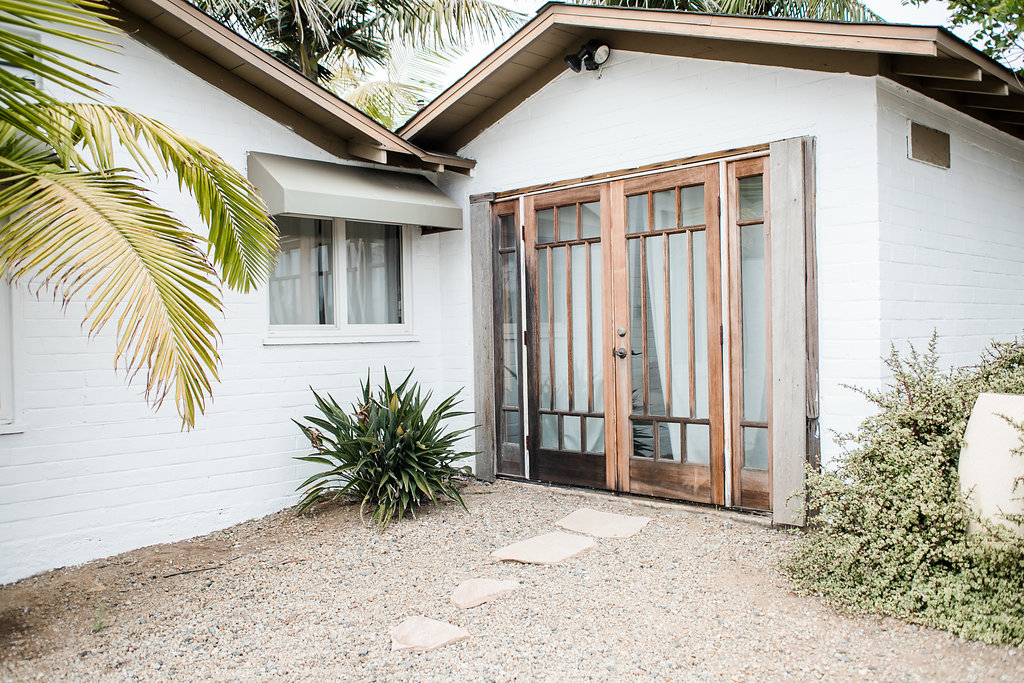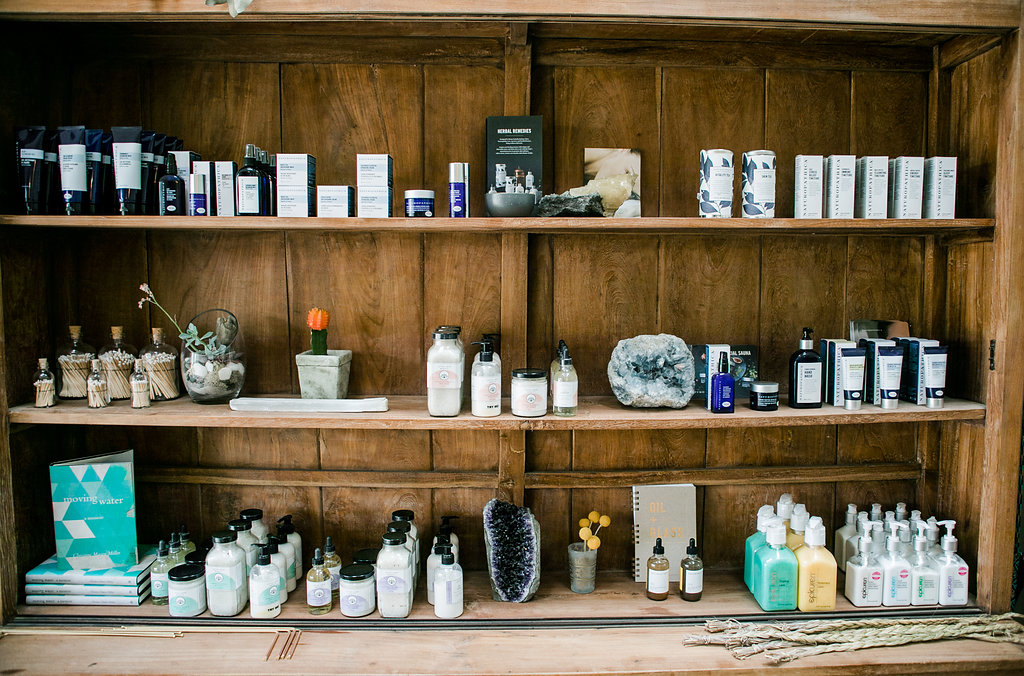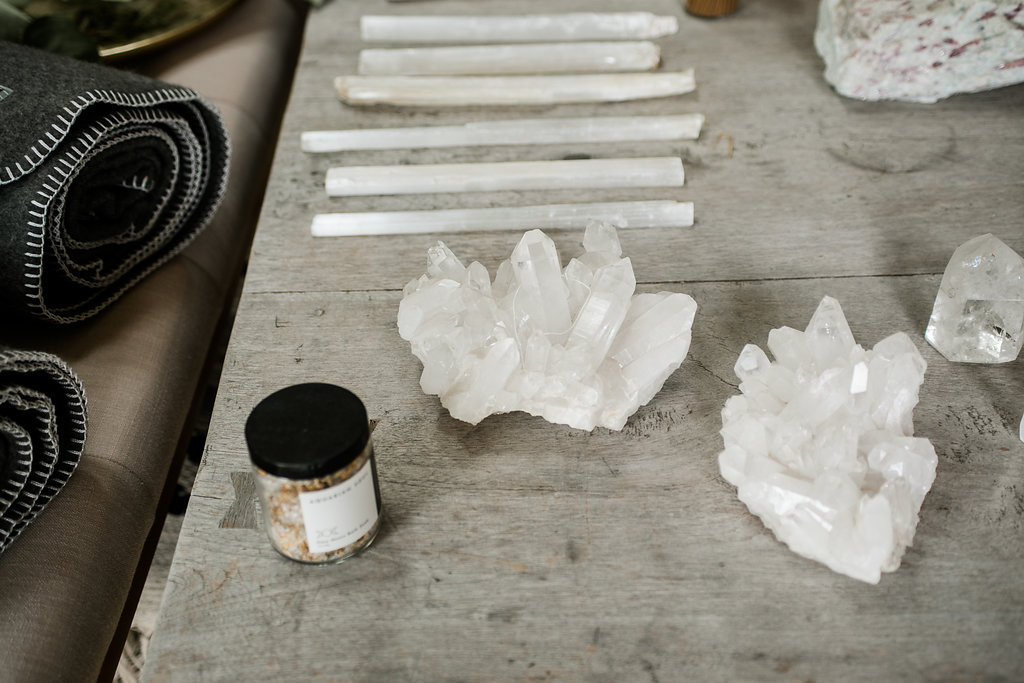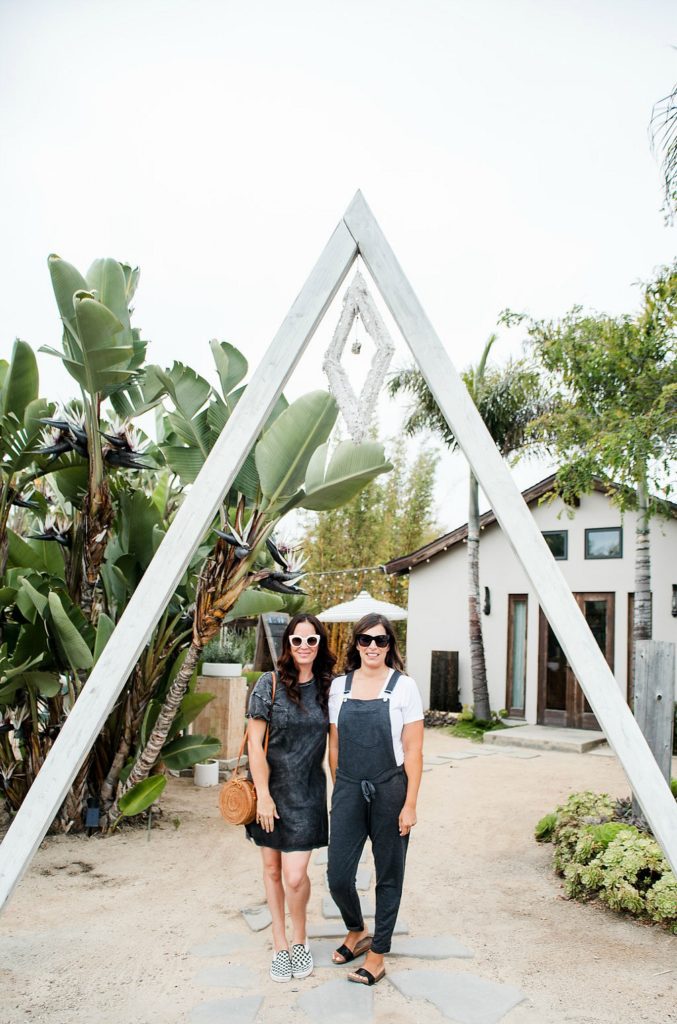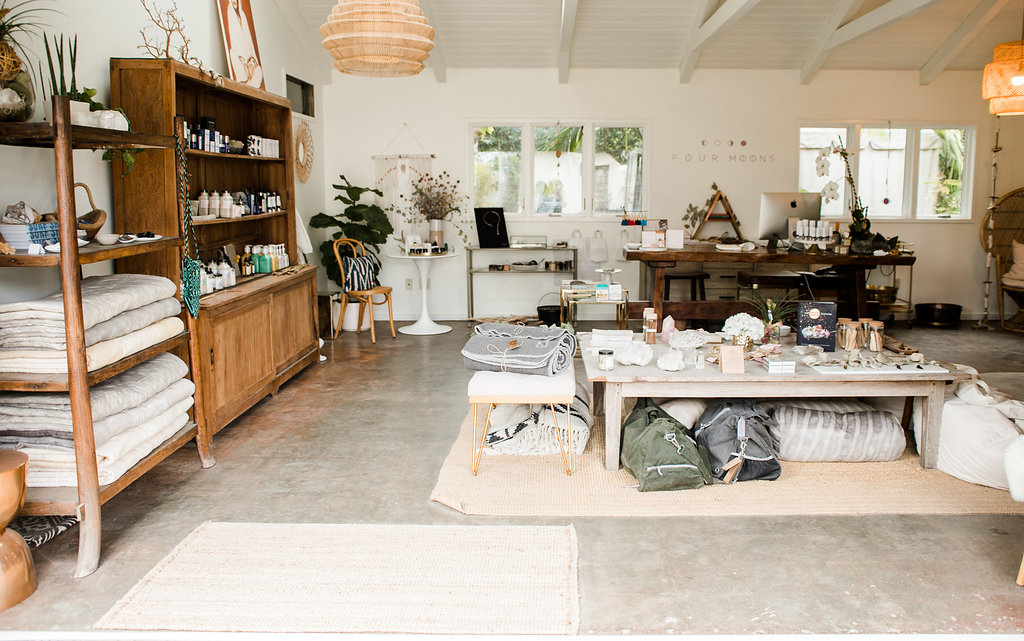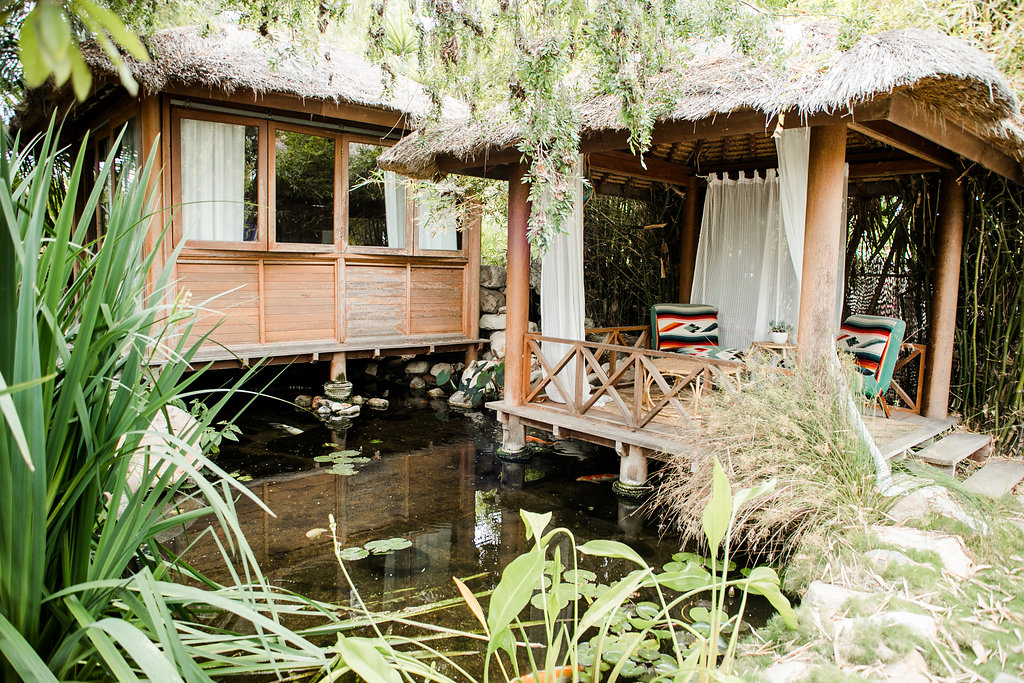 After our spa session we headed back over to the hotel to walk around and check out more nearby shops.  First turn was into Surfy Surfy, a cute local, you guessed it, surf shop!  We picked up a few hats for the little ones at home!!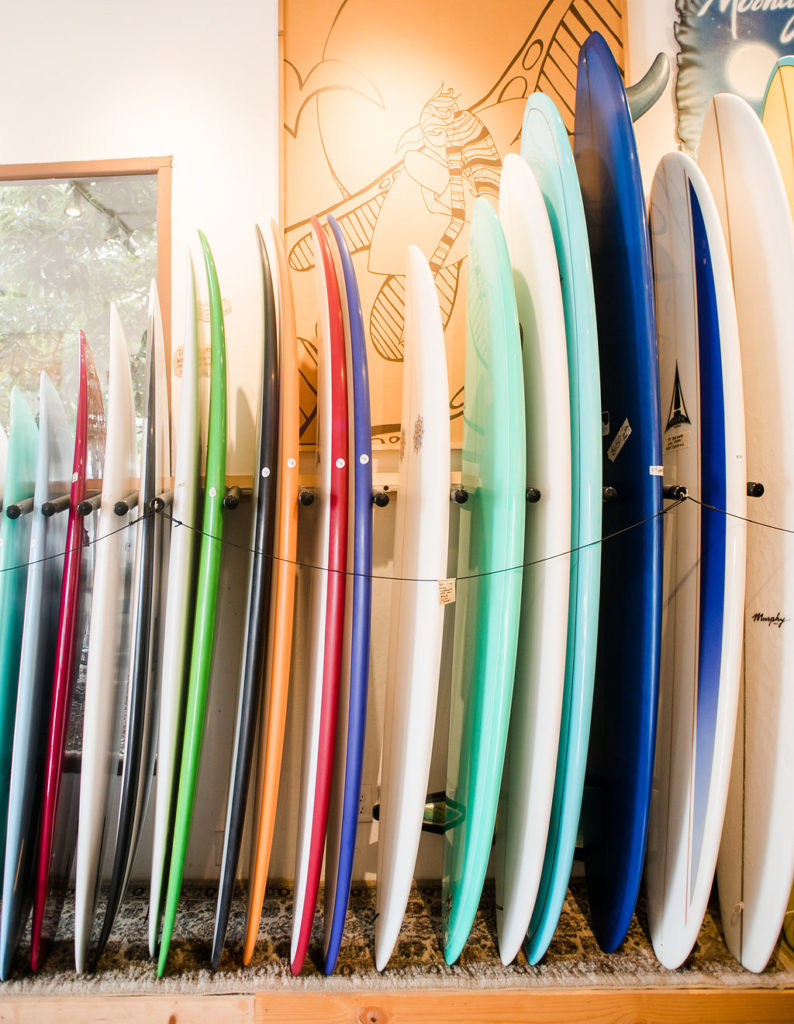 Right next door is Saint Archer Brewing Company.  It was the perfect place to chill out after our little travel day and grab a beer.  We did one of their beer flights so we could taste a couple different ones.  It was great sit, chat and check out all the scenery going on around town.  Definitely going back and bringing our husbands, because we know if we loved it, they will too!!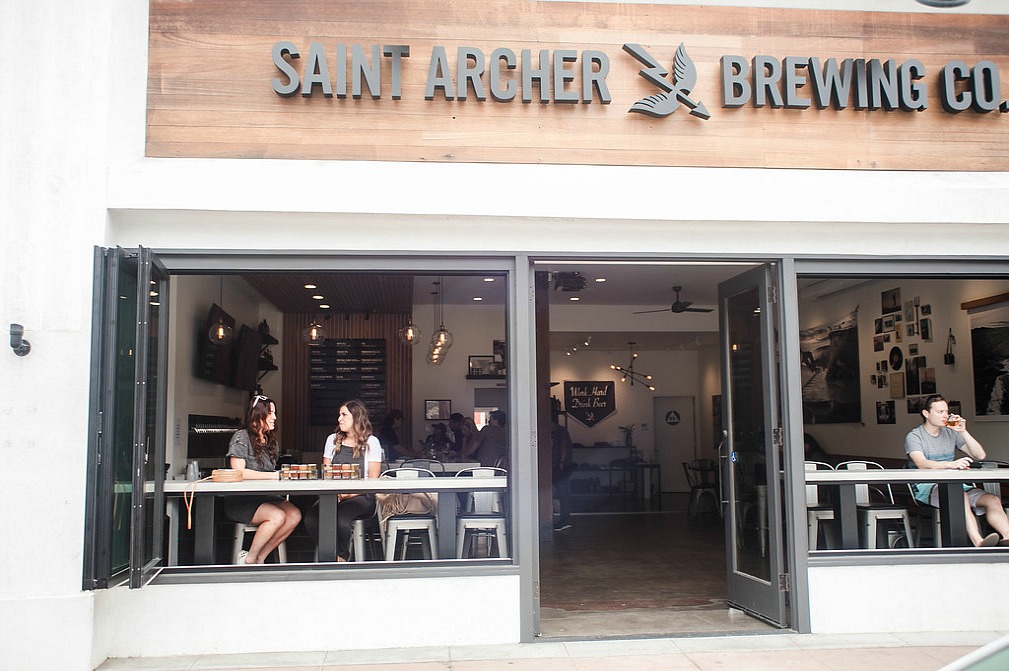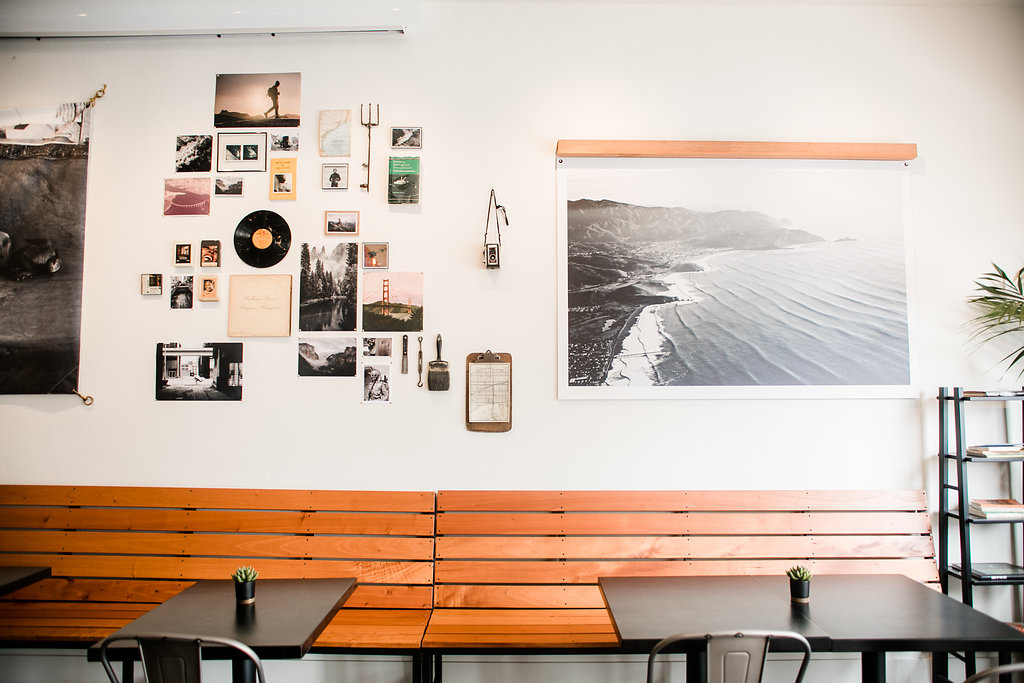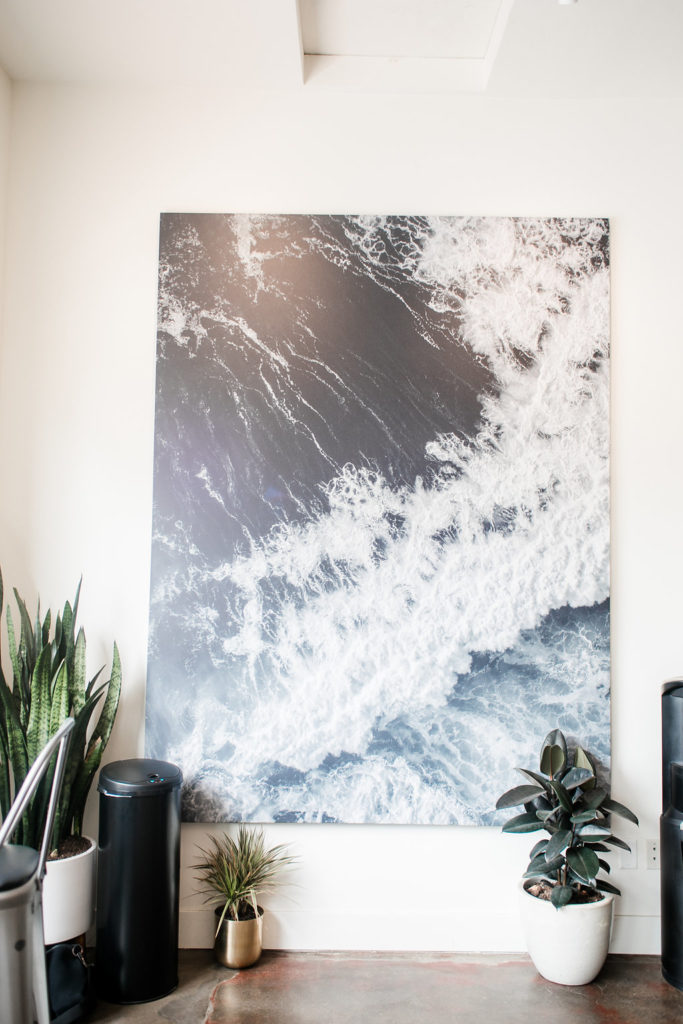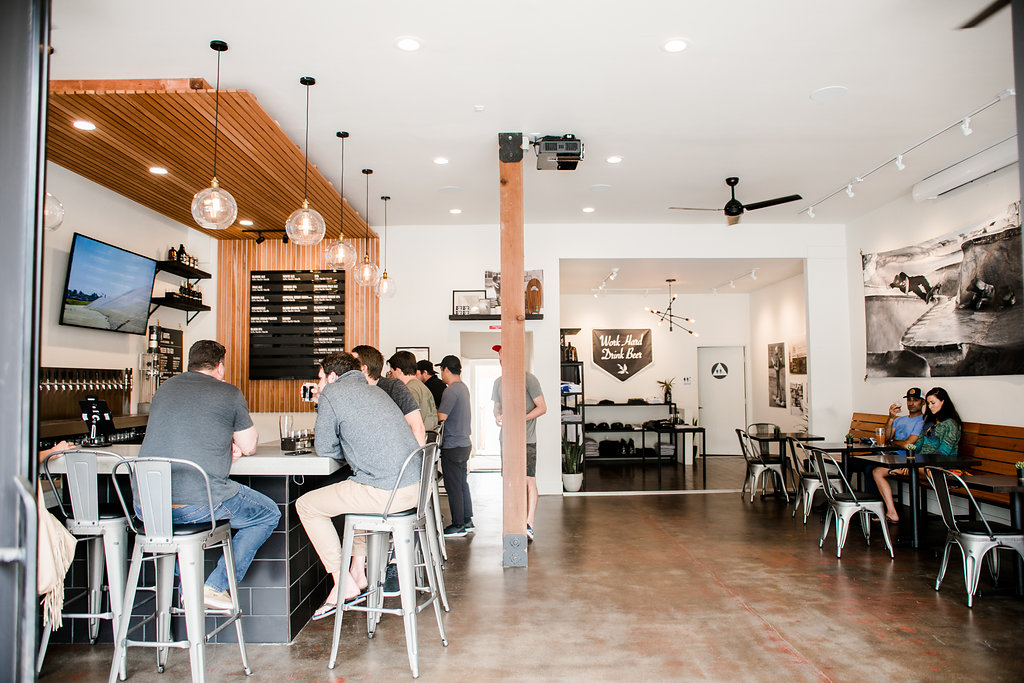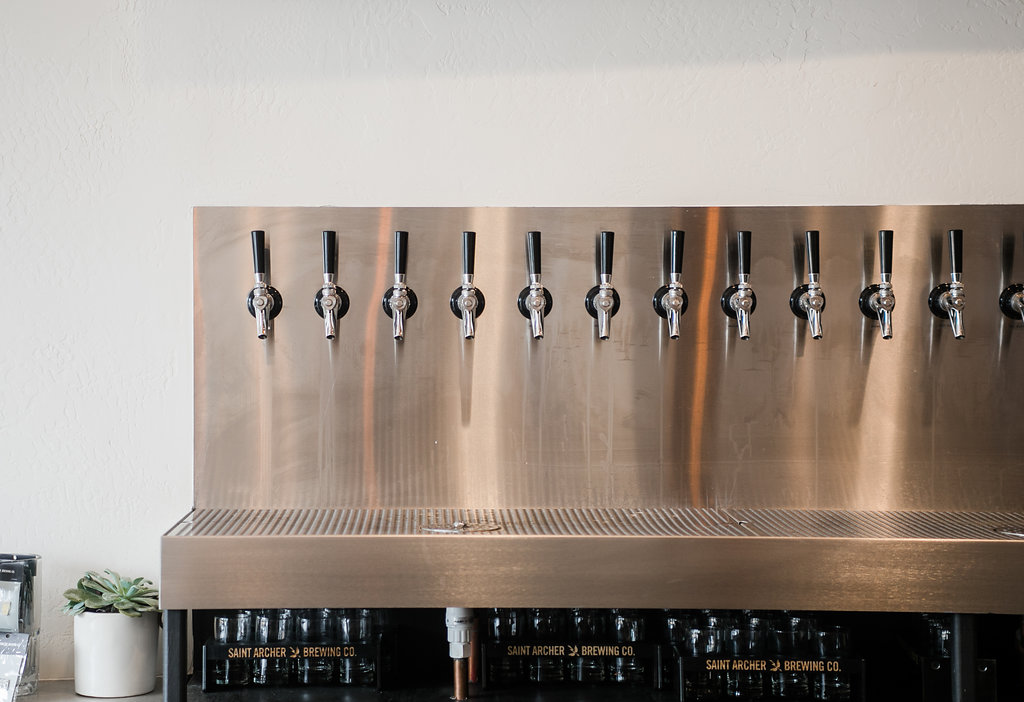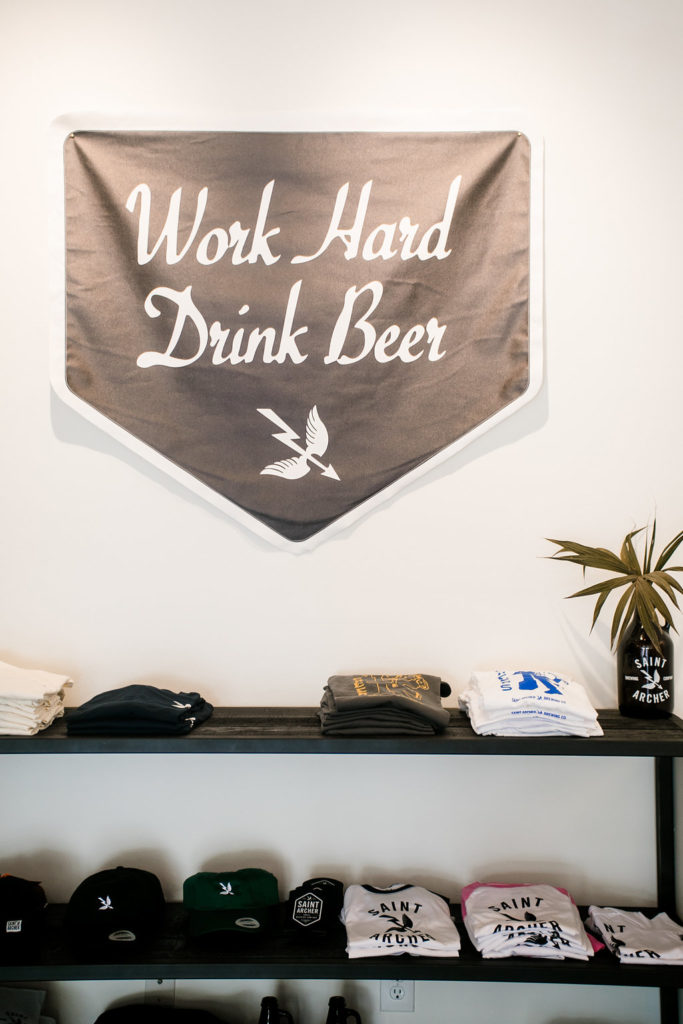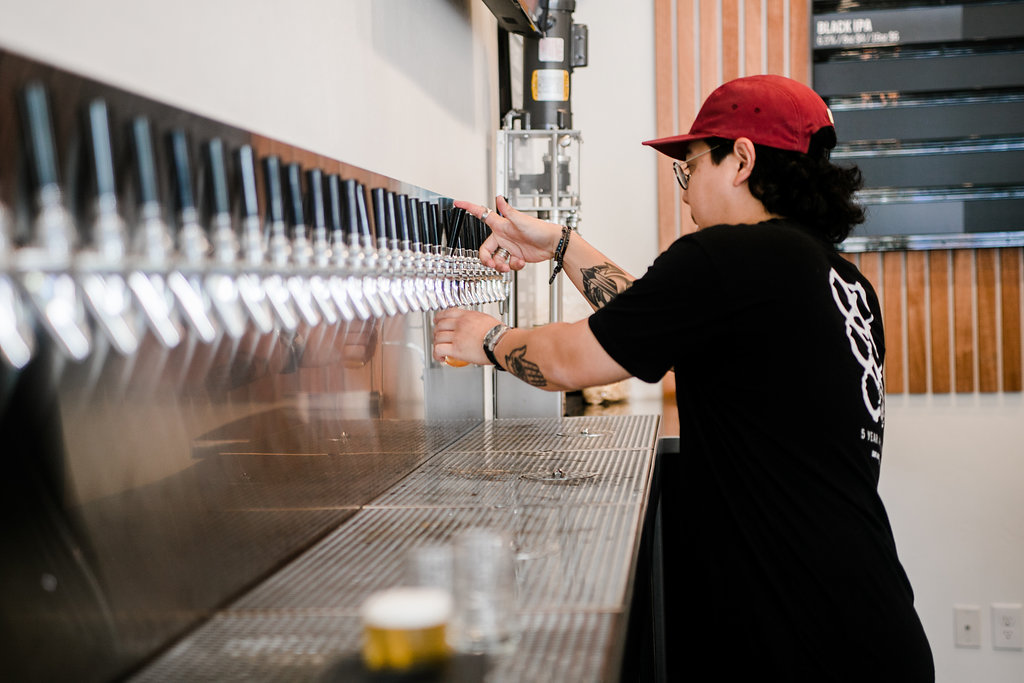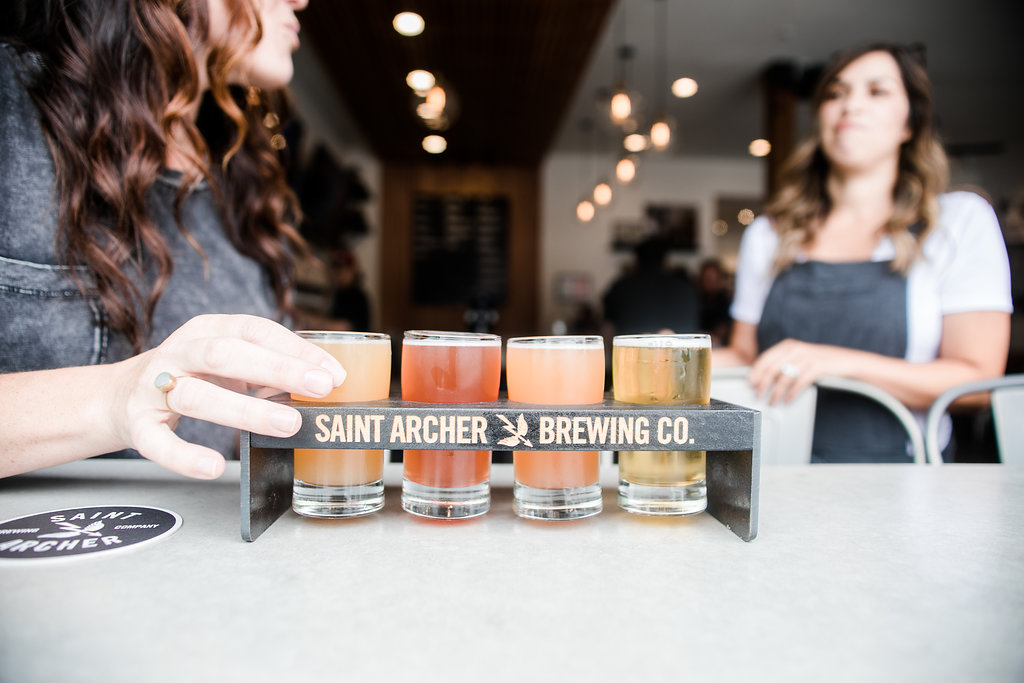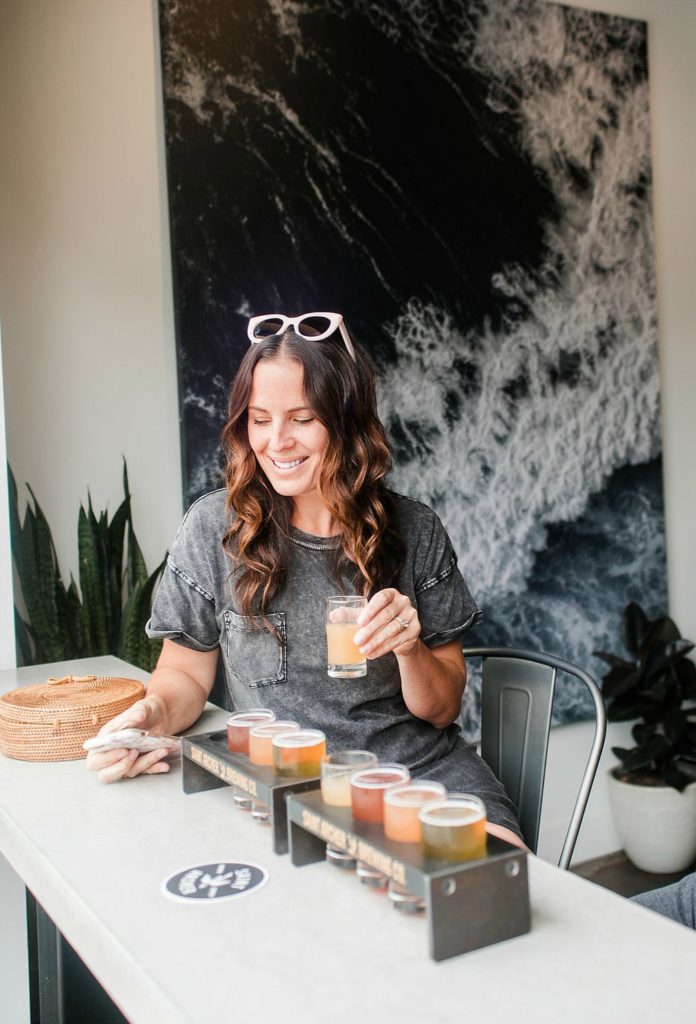 Cheers to some great beers and some great girl time!!!  Our outfits are from Z Supply, all of us were obsessed with Leah's overalls!!!  Our sunnies are by D'Blanc, I am in love with my pink pair!!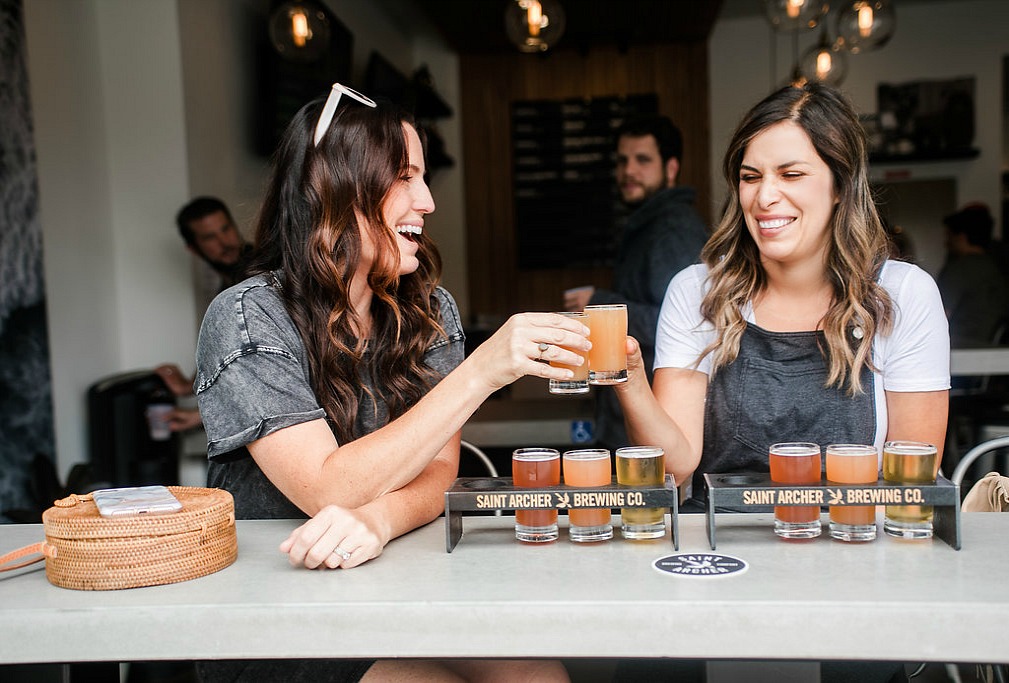 After beers we went back to Surf House to get ready for our ladies night out!!  Hey, this happens like never!!!  So we had to get a little pretty for each other, haha!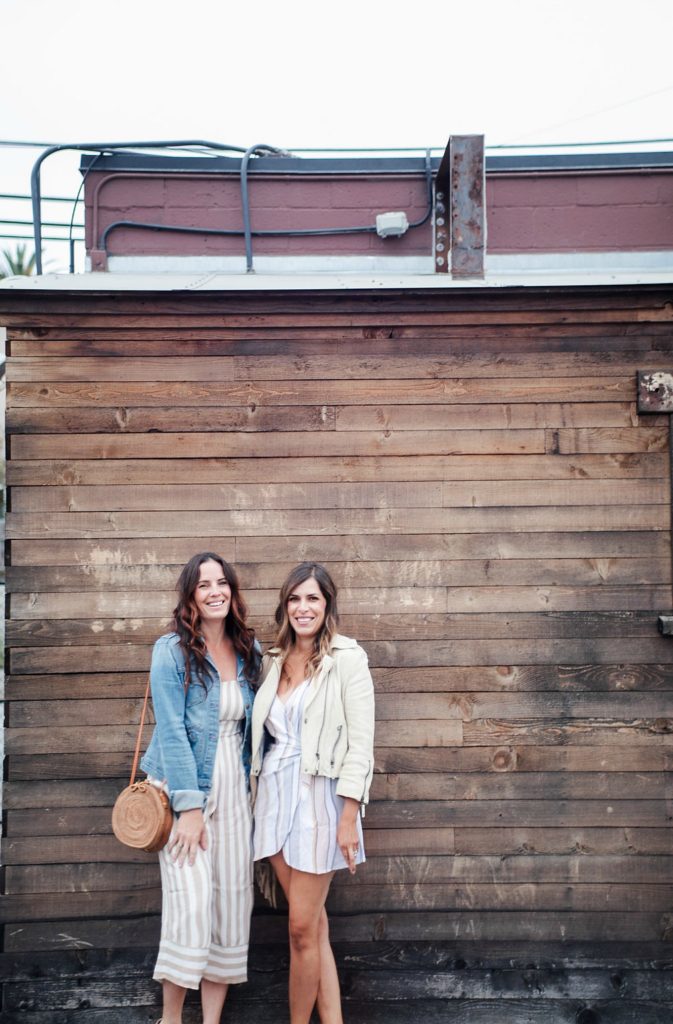 Solterra Winery & Kitchen is just a short walk from Surf House as well!  We stopped in for a glass of wine before dinner.  It felt good to just relax with each other and enjoy each other's company.  Leah and I have been friends for over 10 years and now we are business partners!  It's not often we get this time together so we really do cherish it.  Usually we hang out with all 5 of our kids in tow, so let's just say that glass of wine tasted extra good!!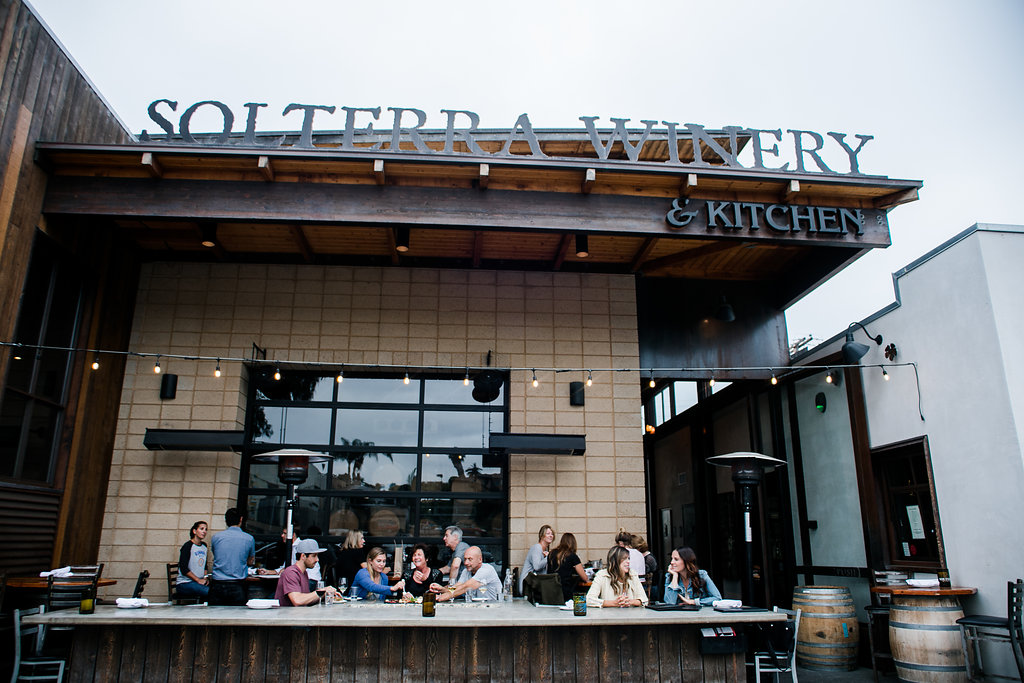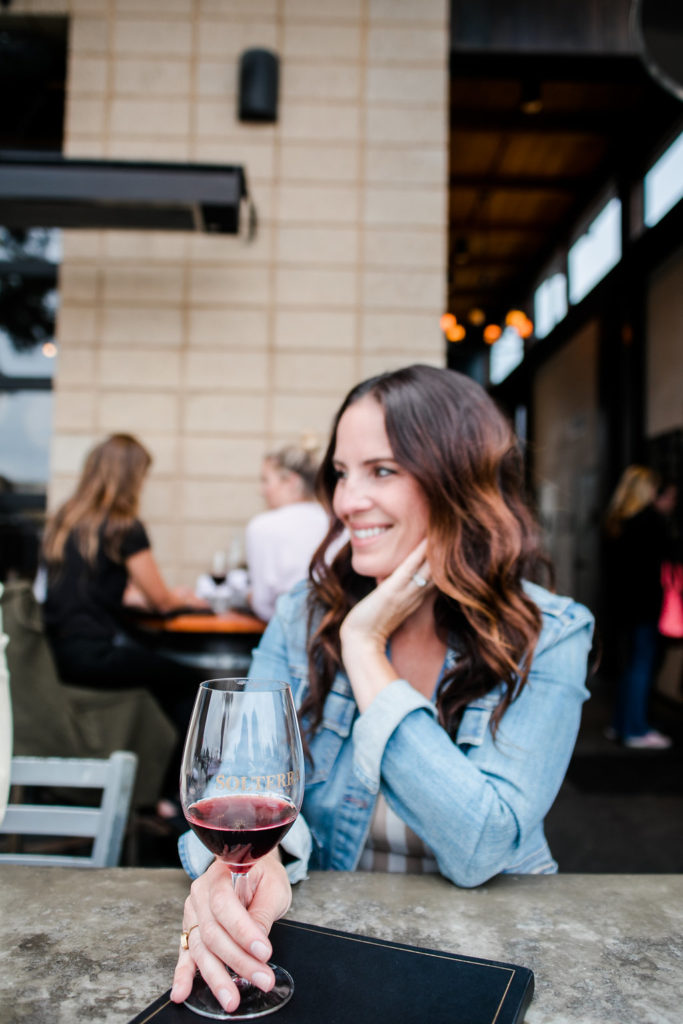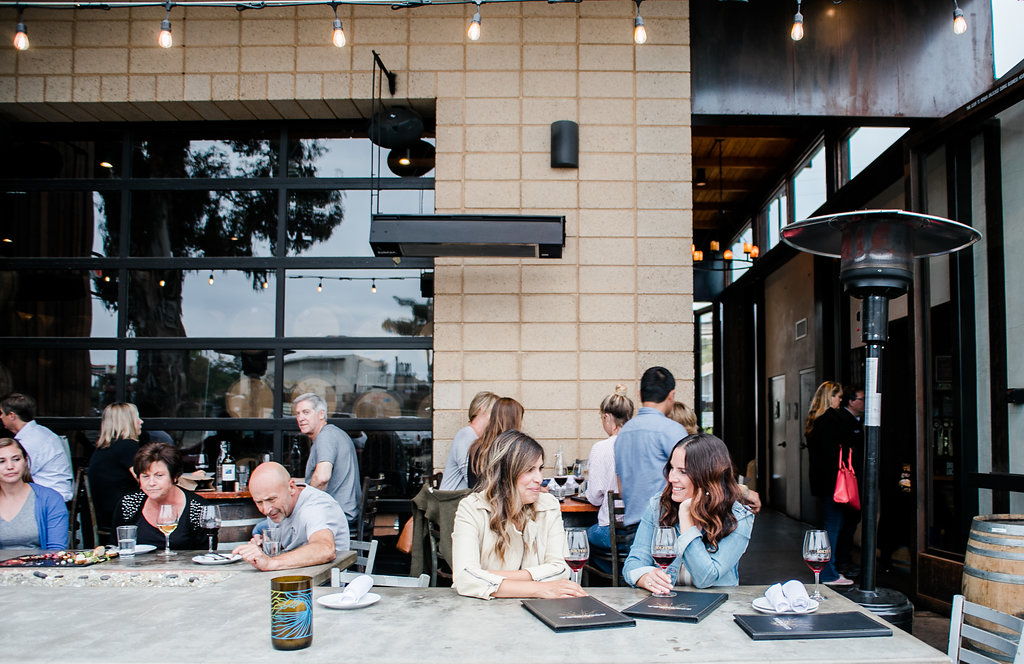 We couldn't go too crazy because the next morning we had YOGA!!!  On the beach!!!  Like we said, Niki and Annika were nice enough to set this up for us, and they offer it to all their guests!  We woke up early and walked to the beach with our amazing yoga instructor.  It was so serene to be out there and a great way to start off our day.  Leah and I both hadn't practiced in a while but felt really good after doing it!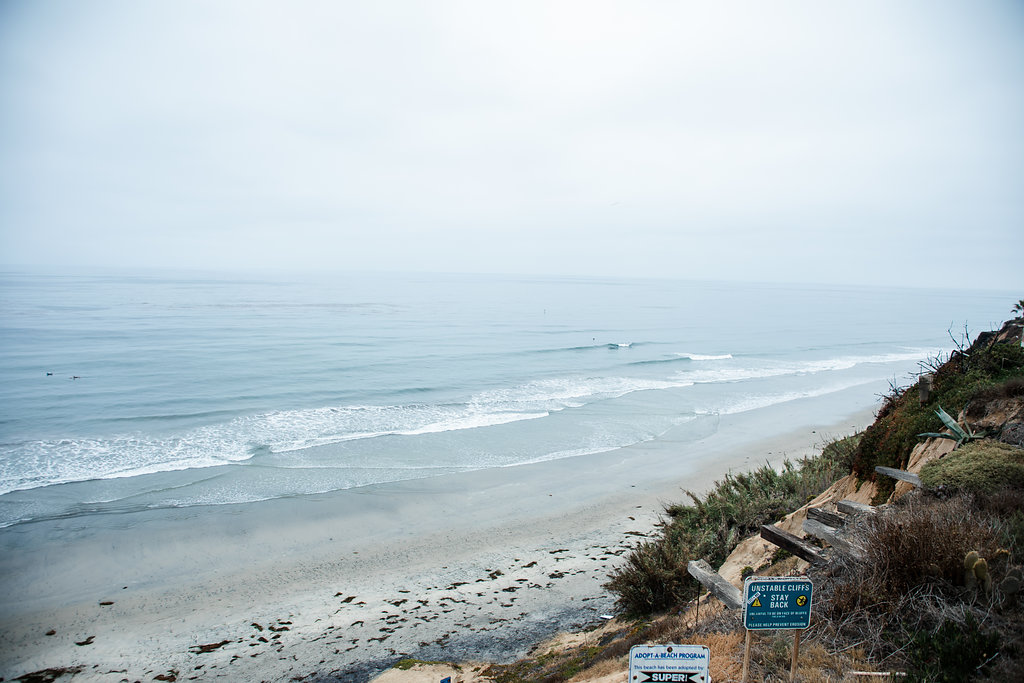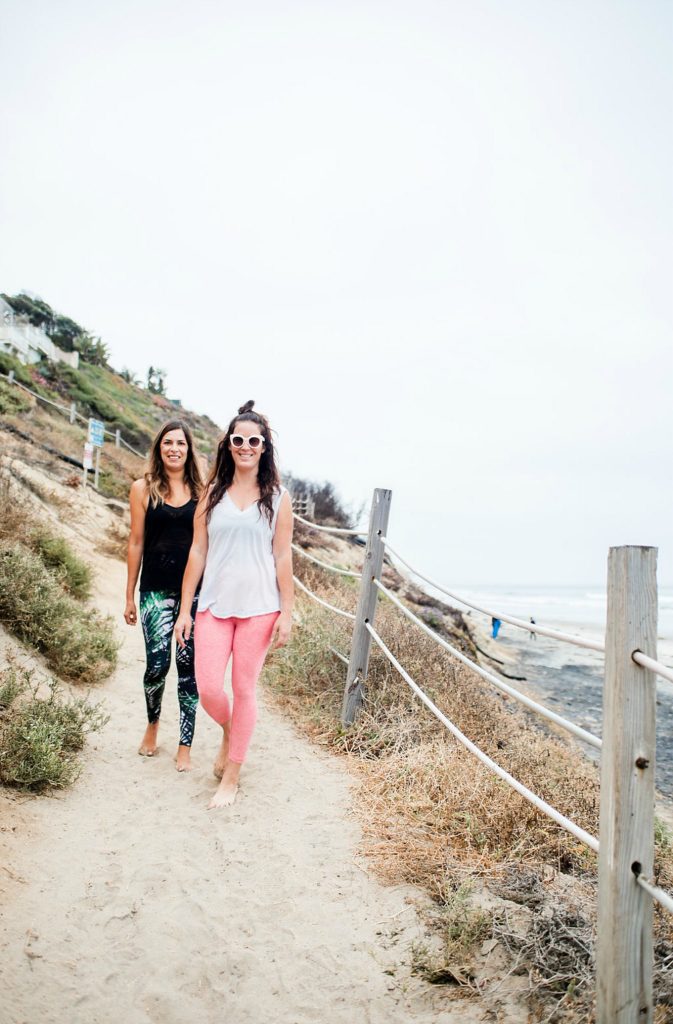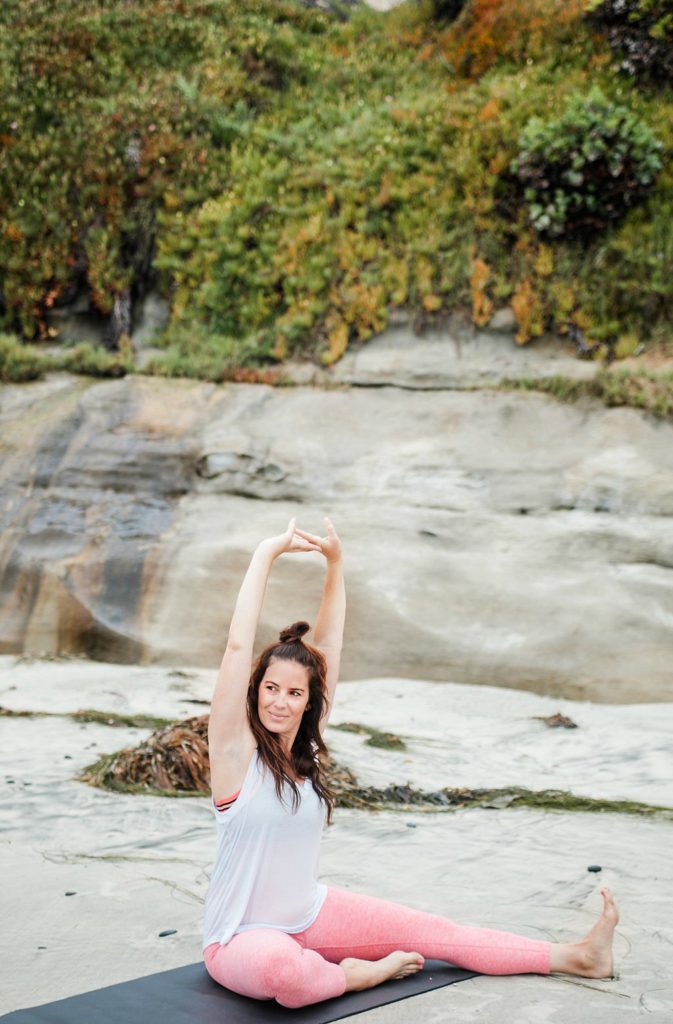 Beyond Yoga is responsible for our cute little outfits – and let me just say, softest pants EVER!!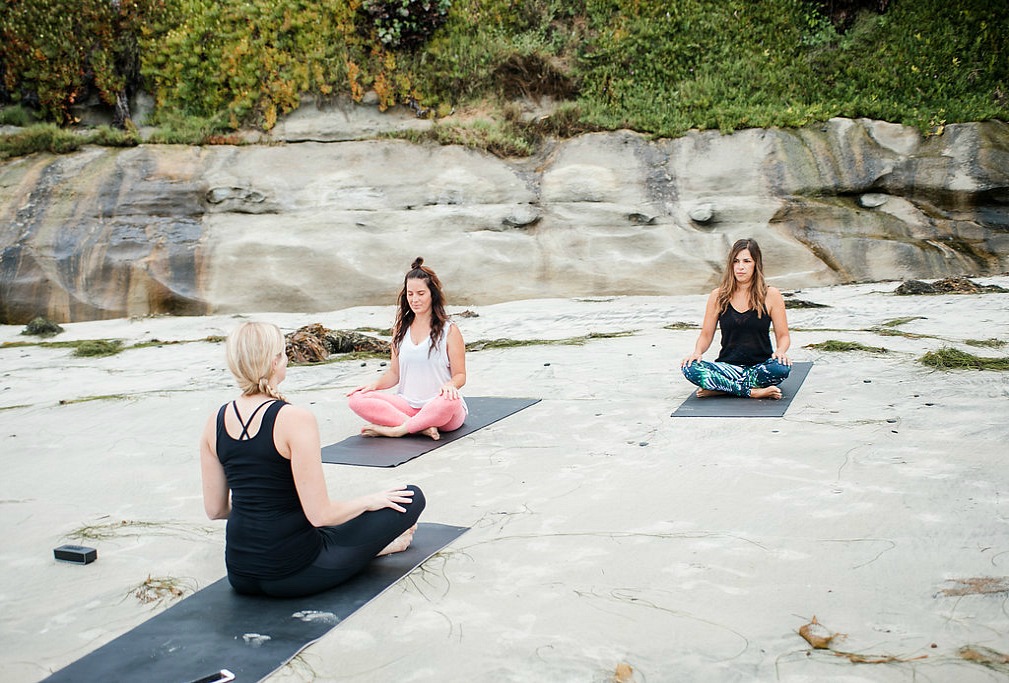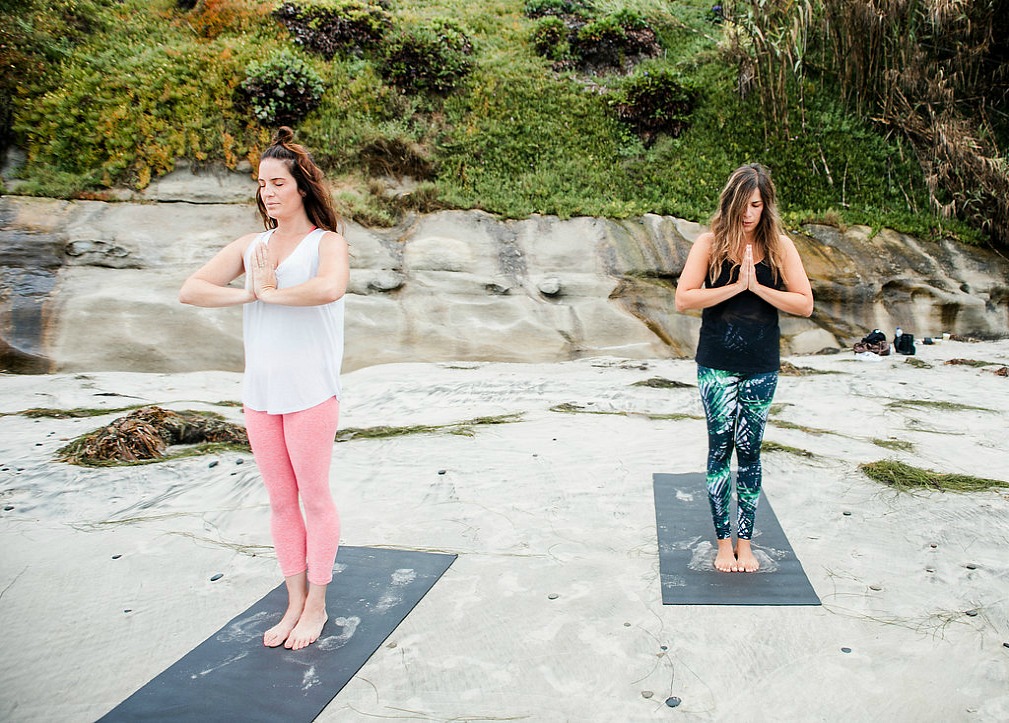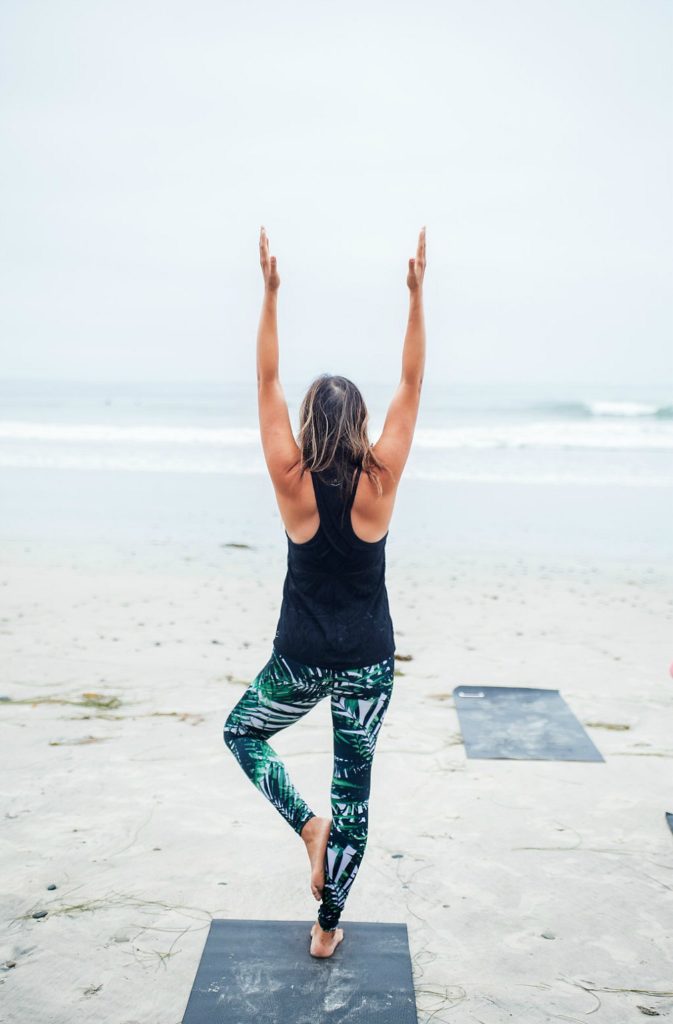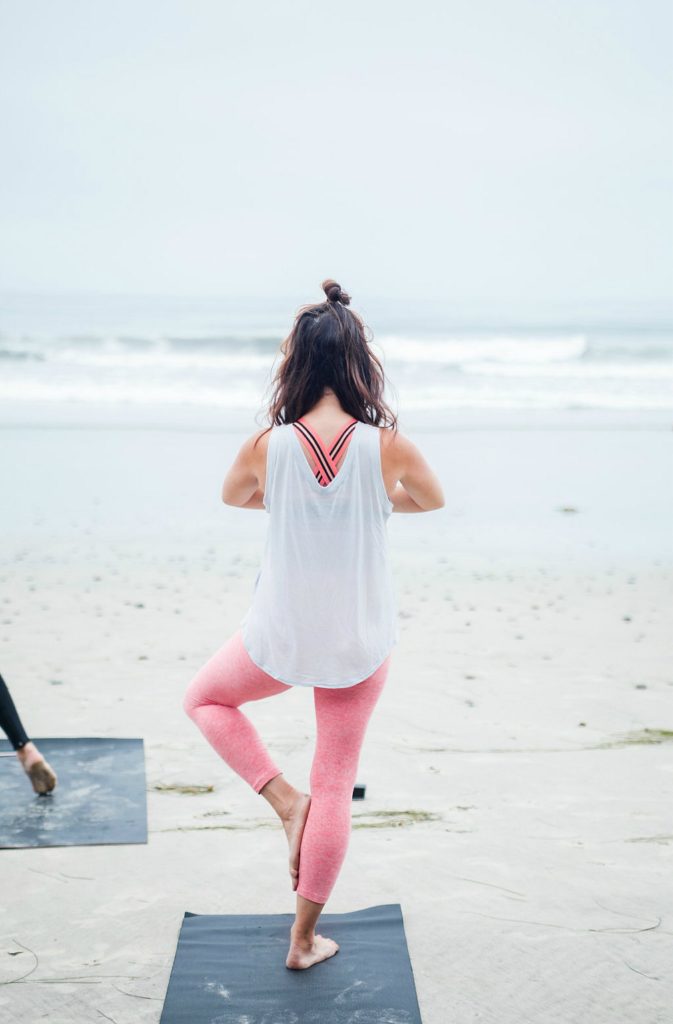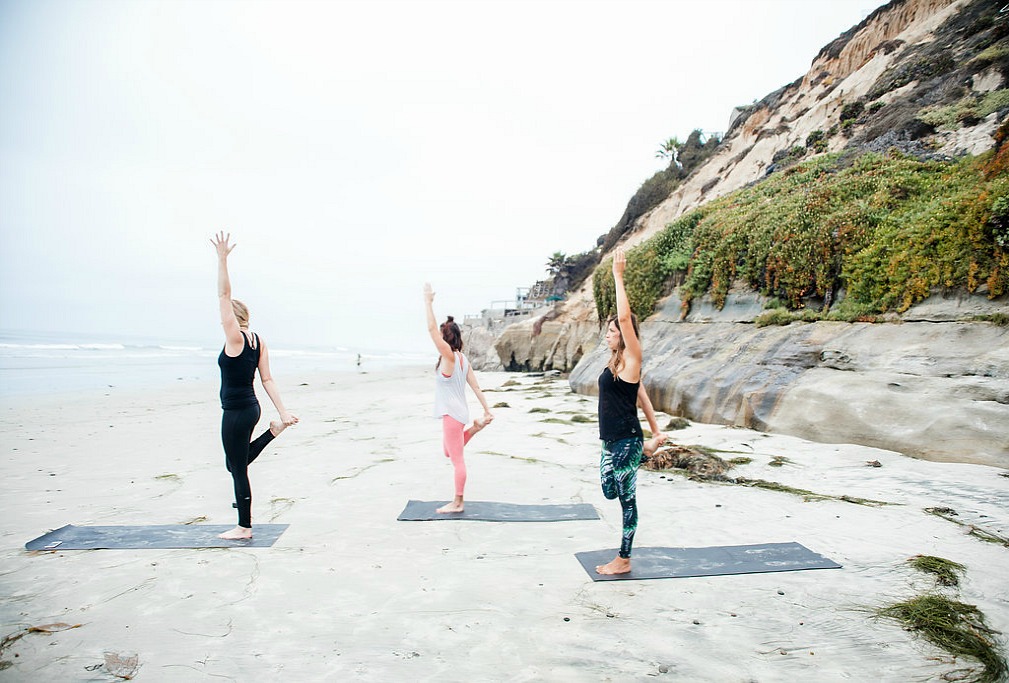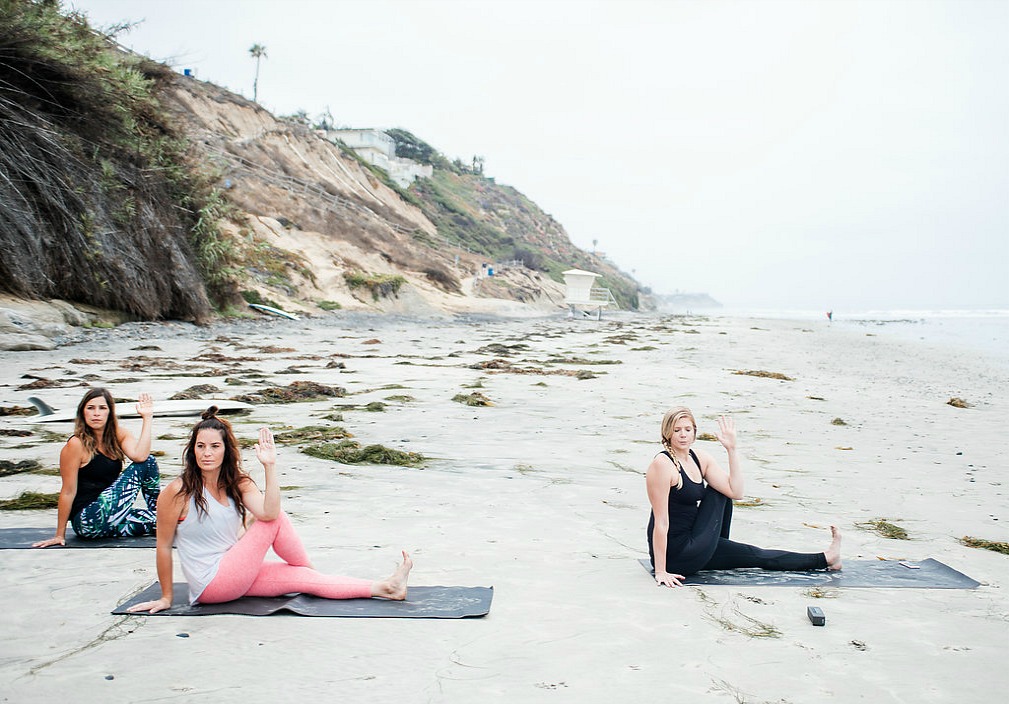 After yoga we did a quick surf lesson – I'll be honest, I'm not a good surfer, like at all!  But Nikki was very informative and nice, considering I was terrible, haha!  I'll leave the surfing to my husband I guess!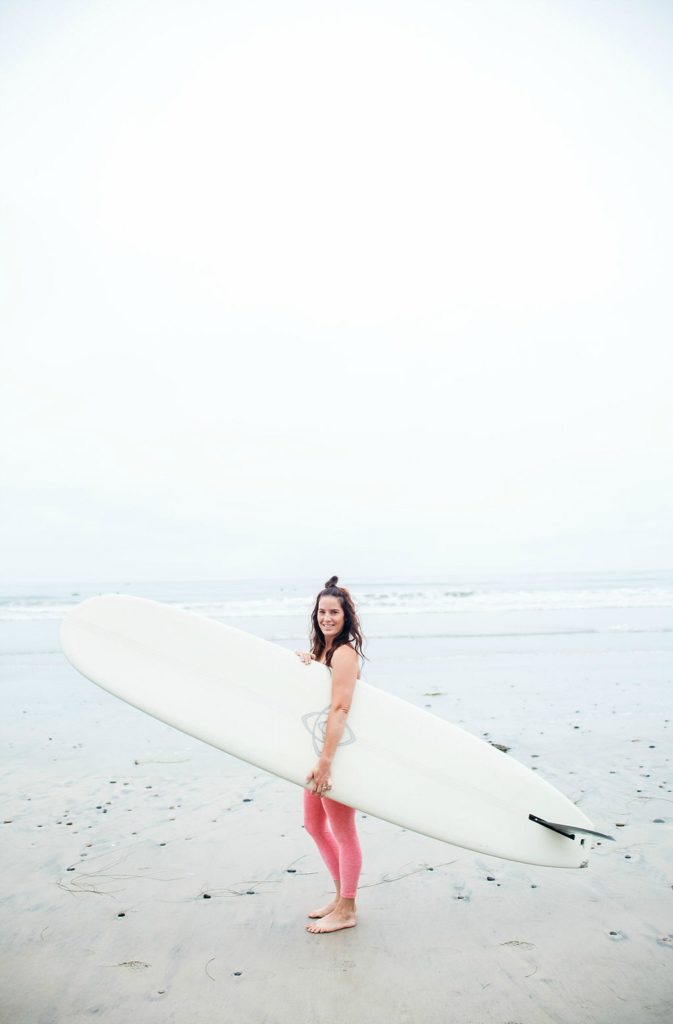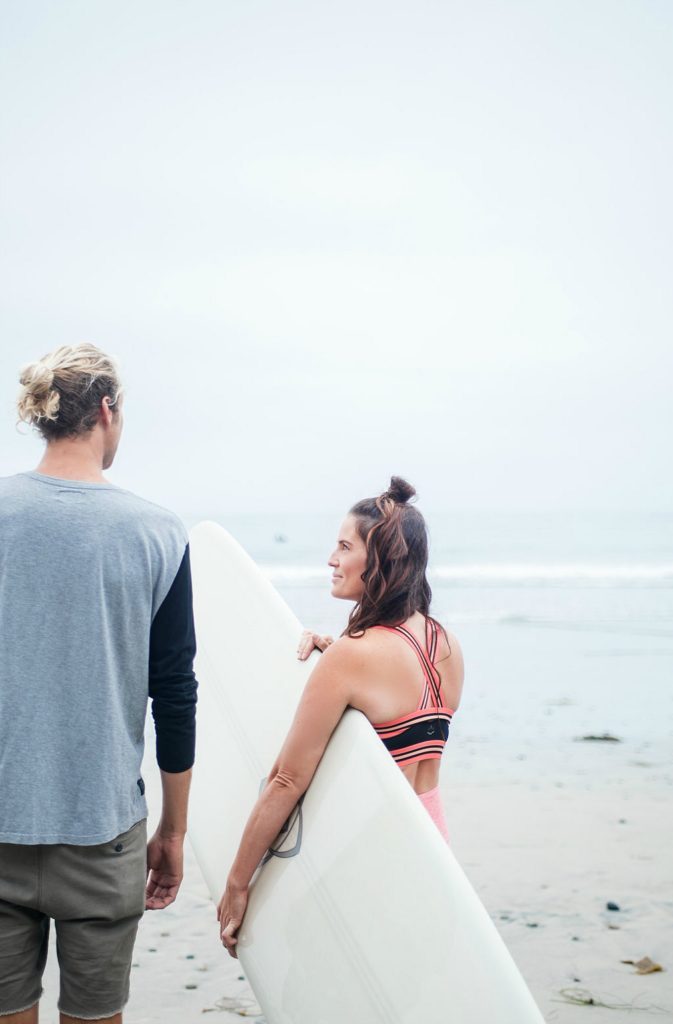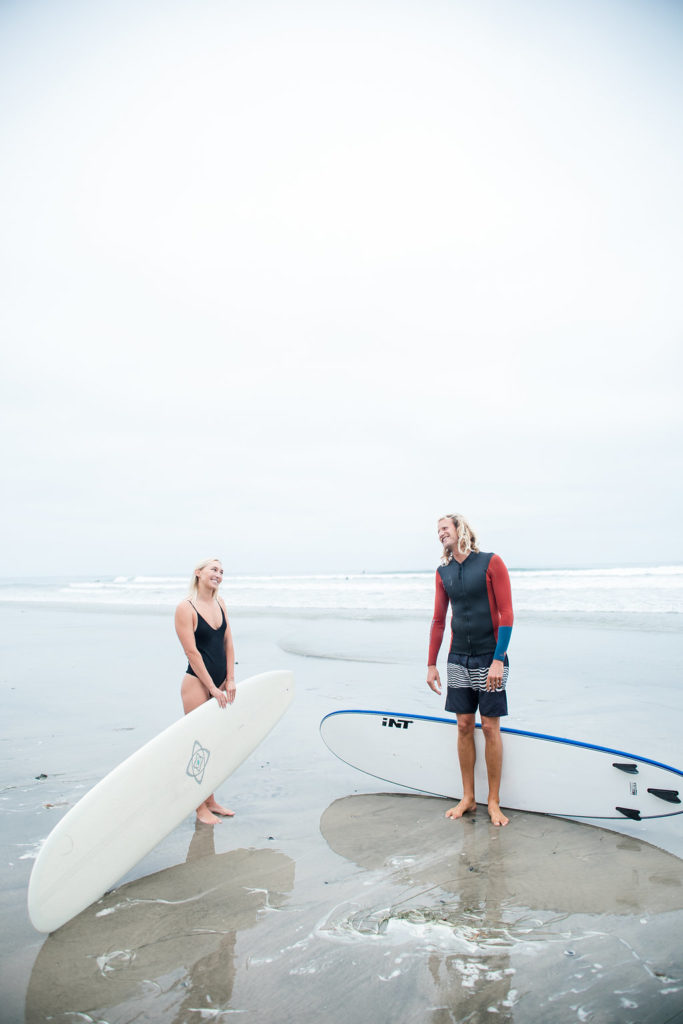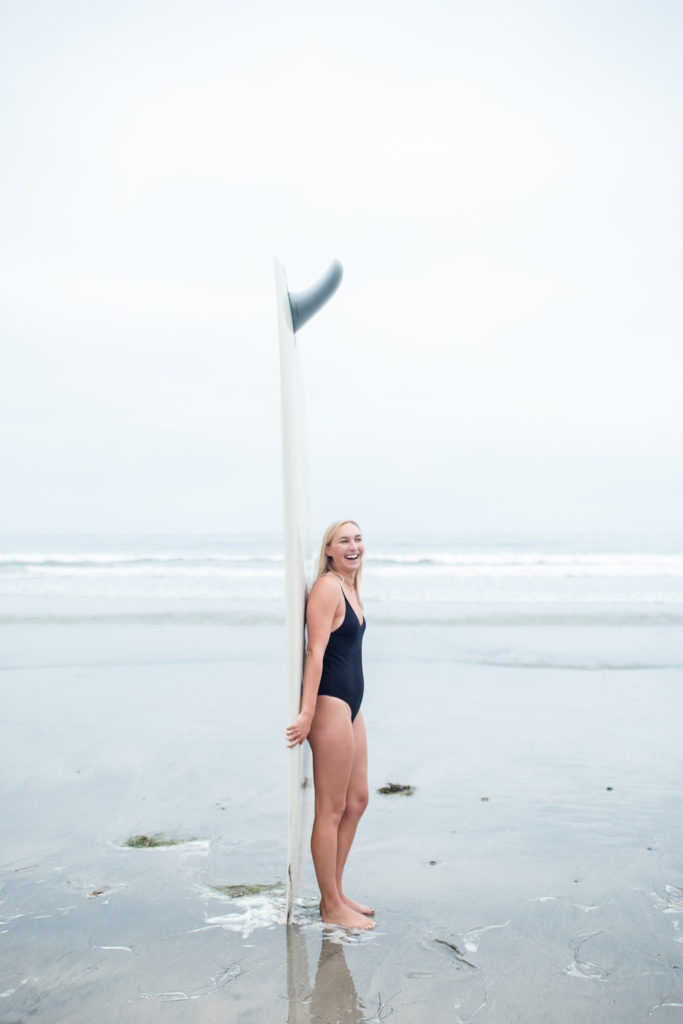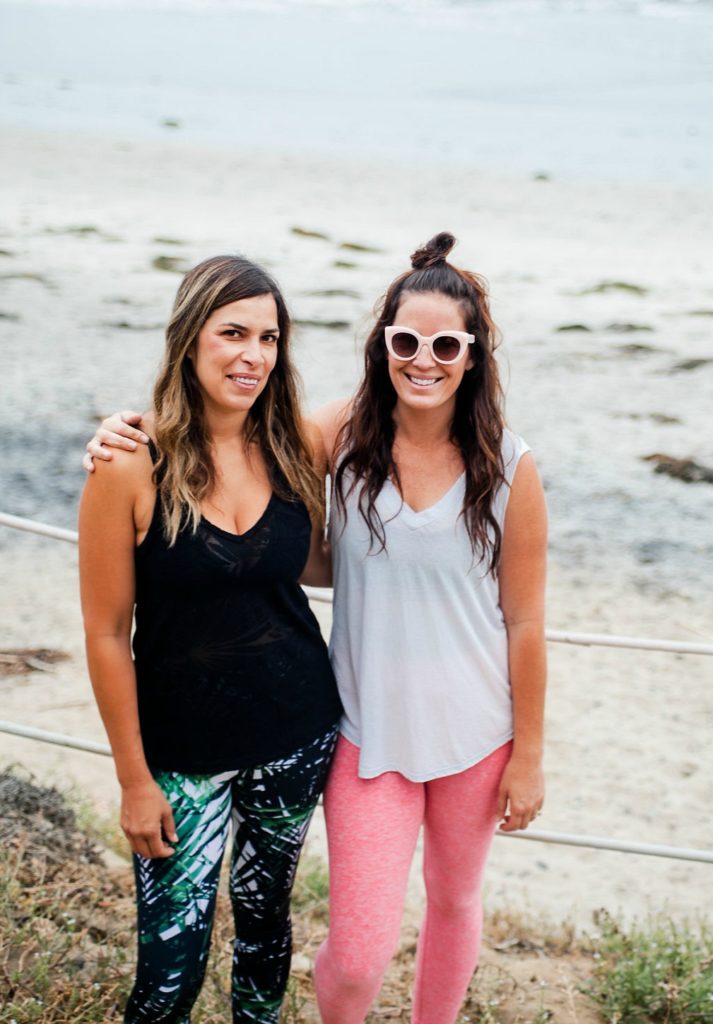 After our work out we headed Oh! Juice, a local organic juice bar and restaurant.  Another great spot where you actually feel good after eating there!!  They are also locally sourced, 100% organic and all their juices are cold pressed.  We did a flight of their juices before we chose which one we would leave with.  Then we each ordered a yummy and healthy breakfast!
They also offer delivery services!  We love a good cleanse, Oh! Juice's focus on nutrition and health is awesome and was the perfect way to continue our healthy morning!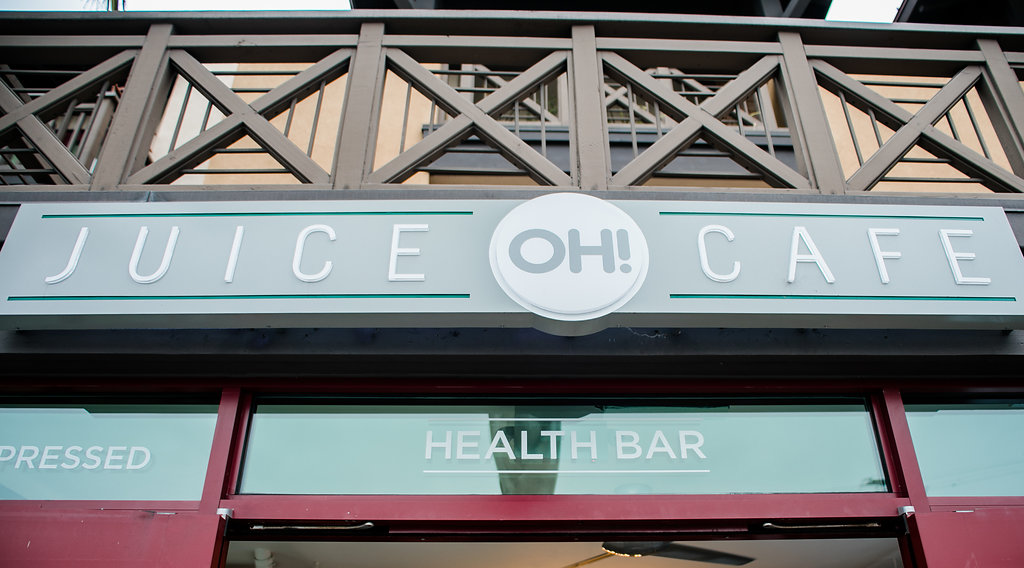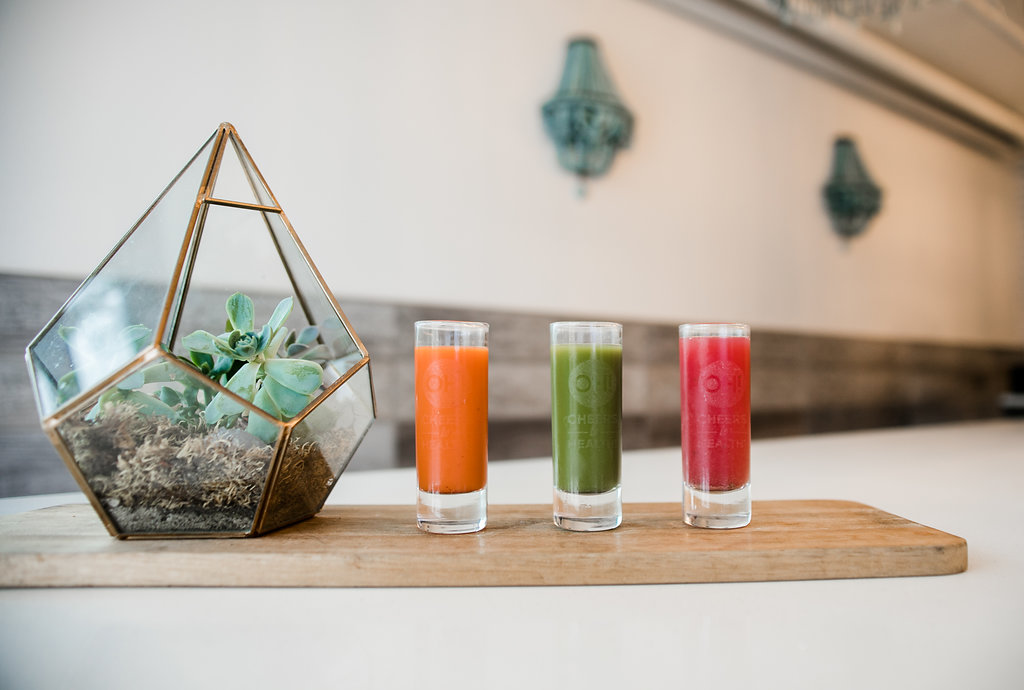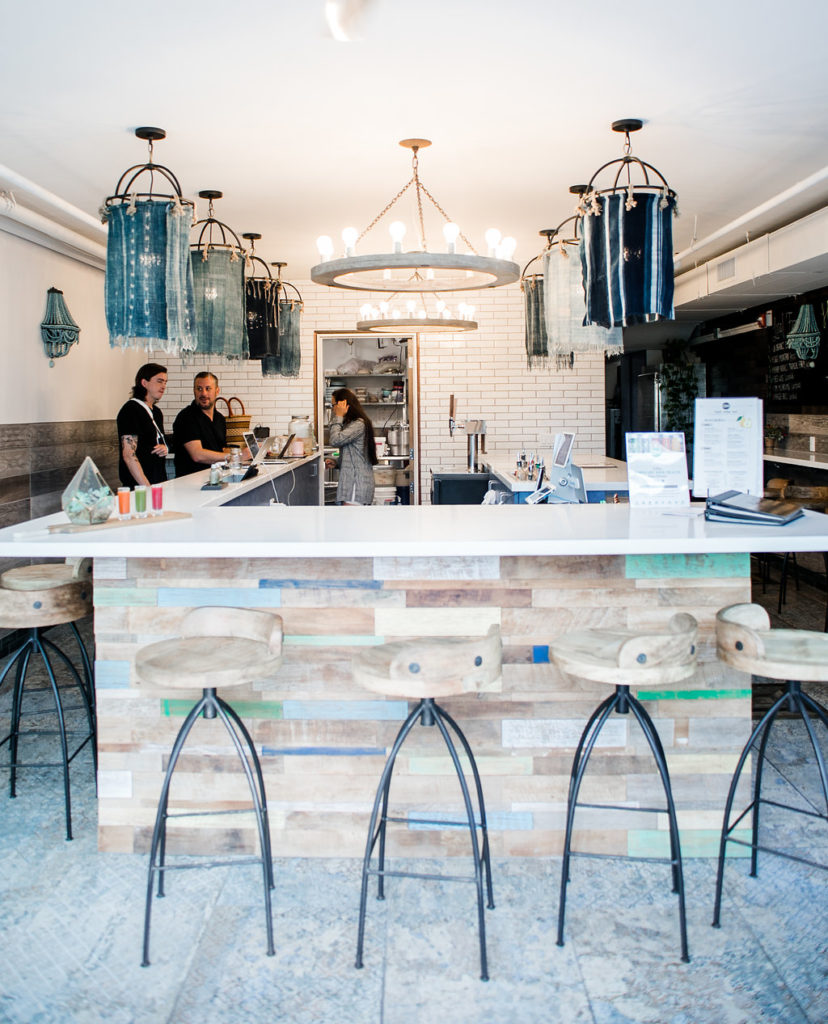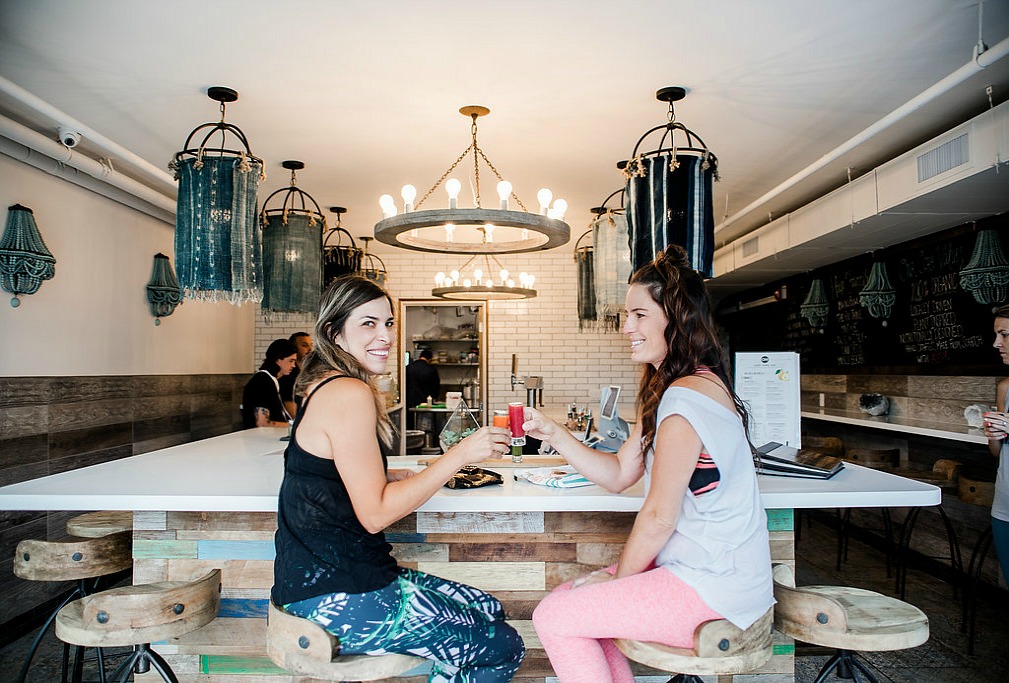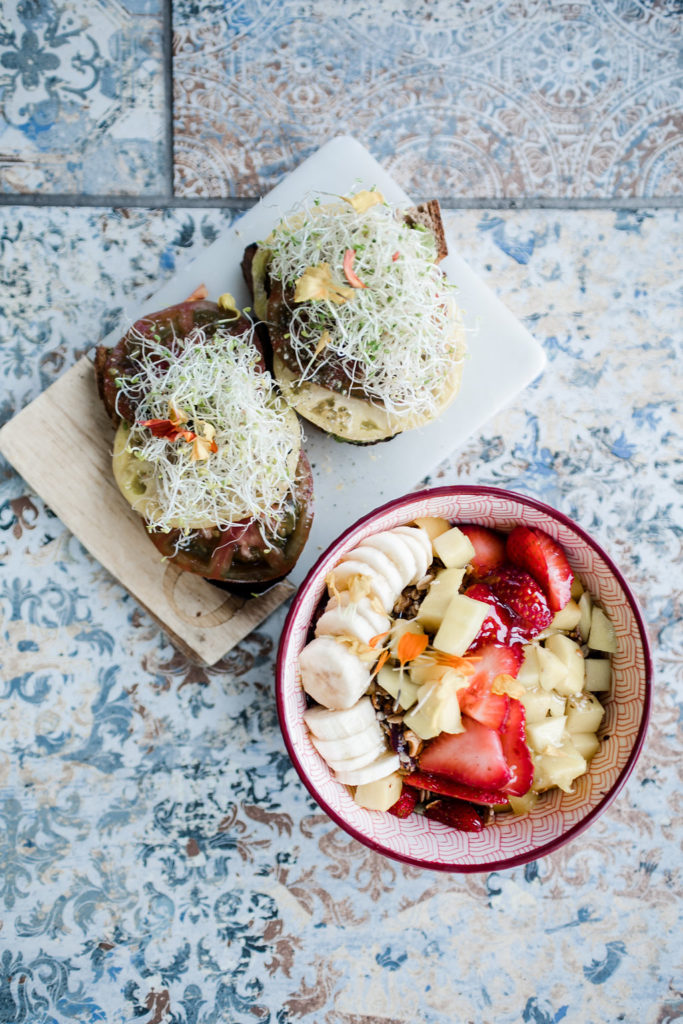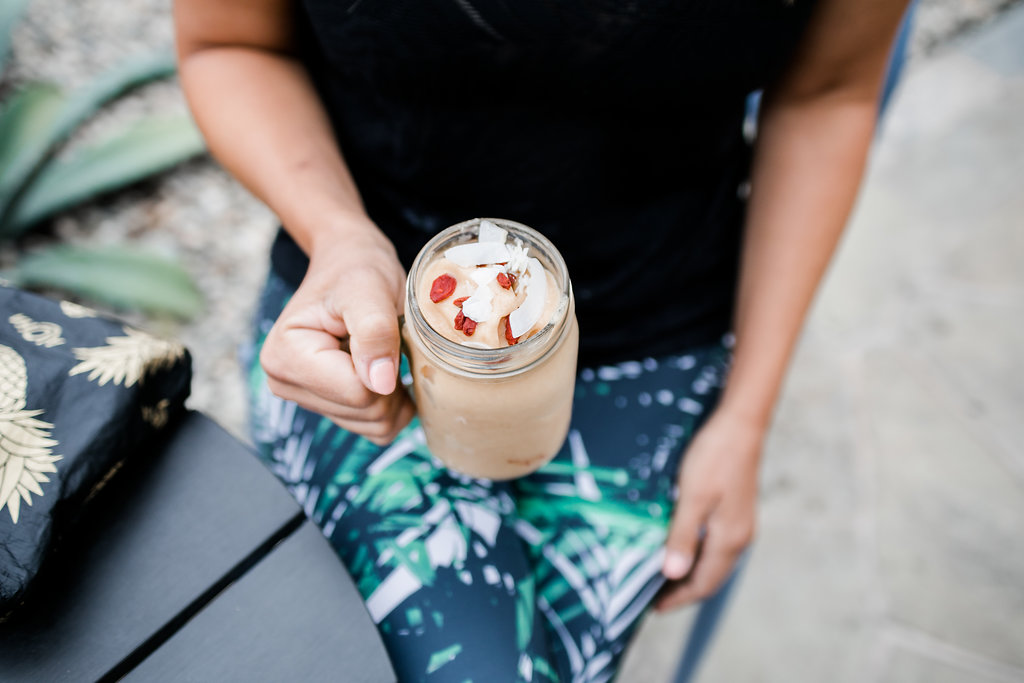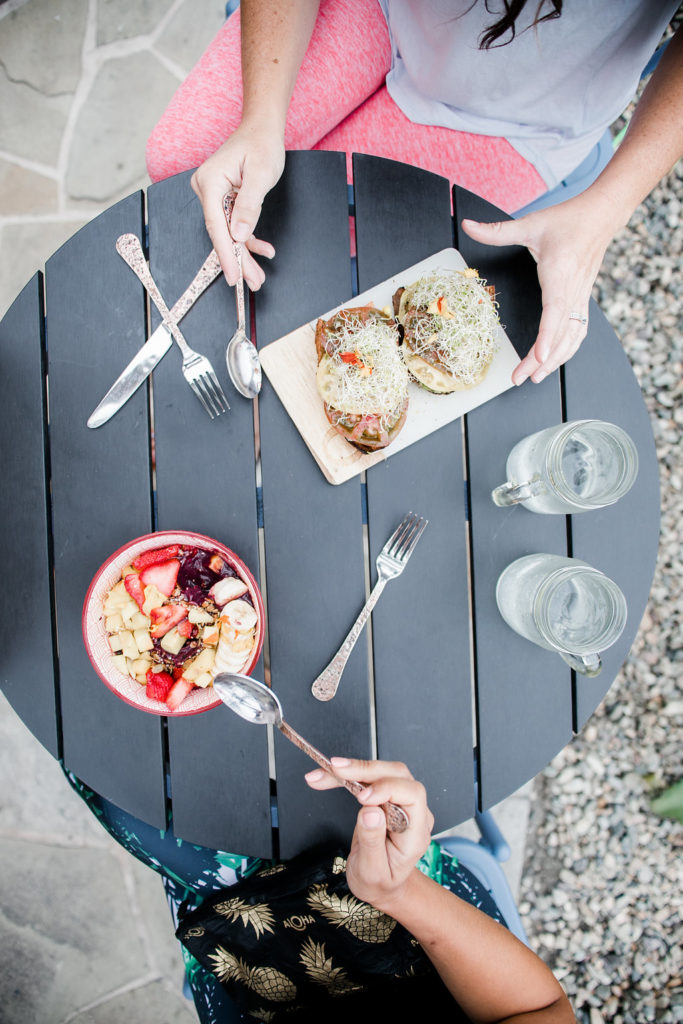 After our yummy breakfast stop we headed back to Surf House to get ready for our big day of shopping and checking out the best local spots.  First on our list was Nixon!  You've definitely heard of this brand!  Well, their headquarters is in Encinitas and connected to it is a small shop that offers custom watches!  When we heard that we had to check it out!  Such a great addition to your accessories wardrobe!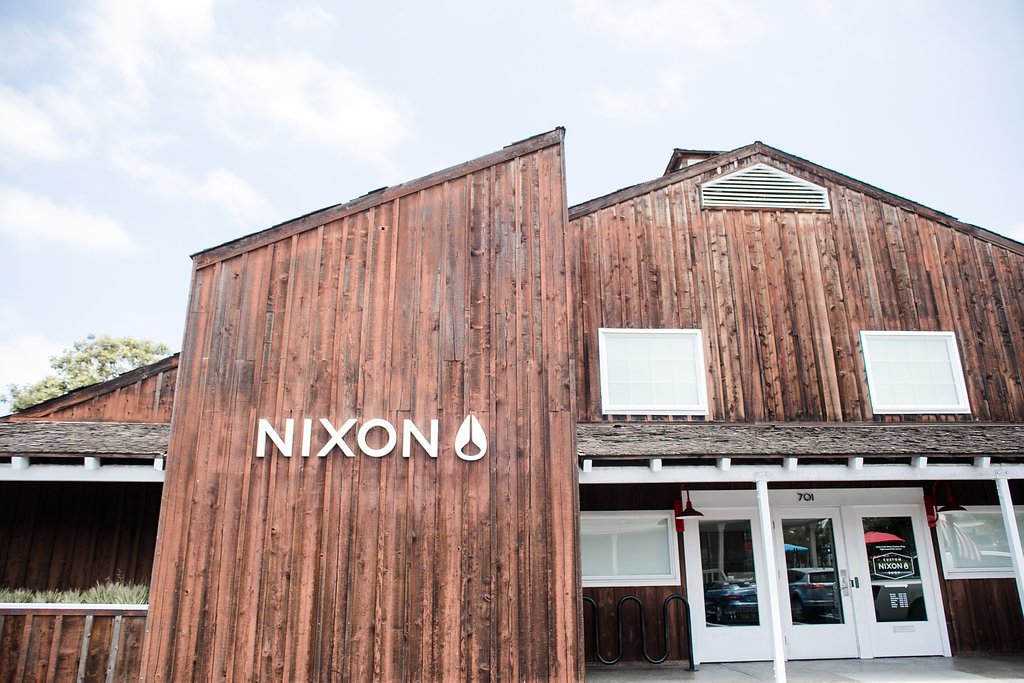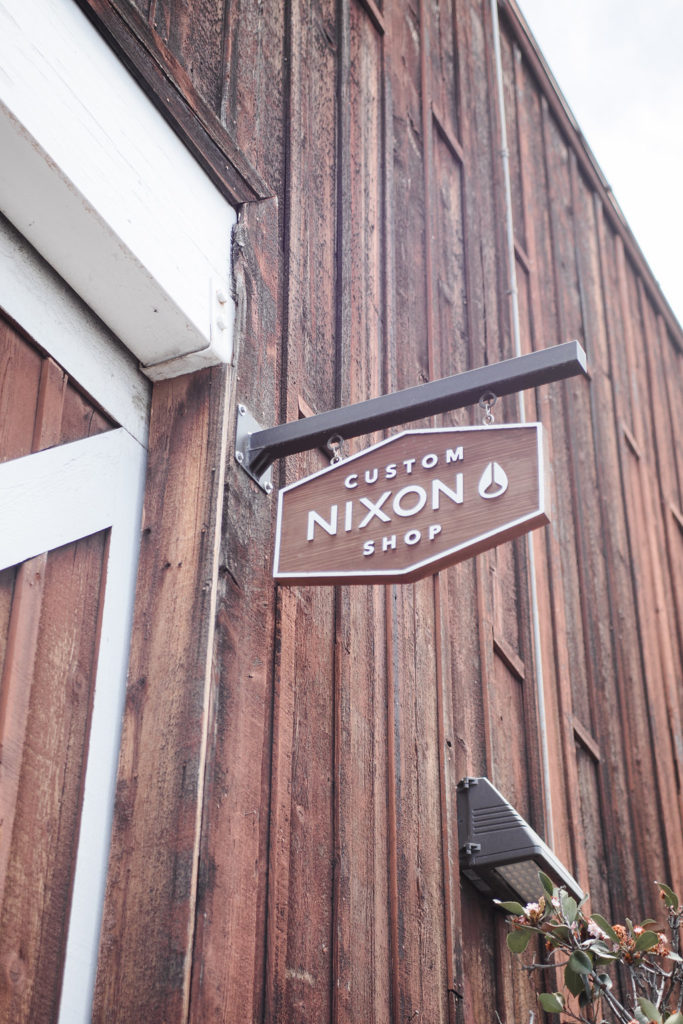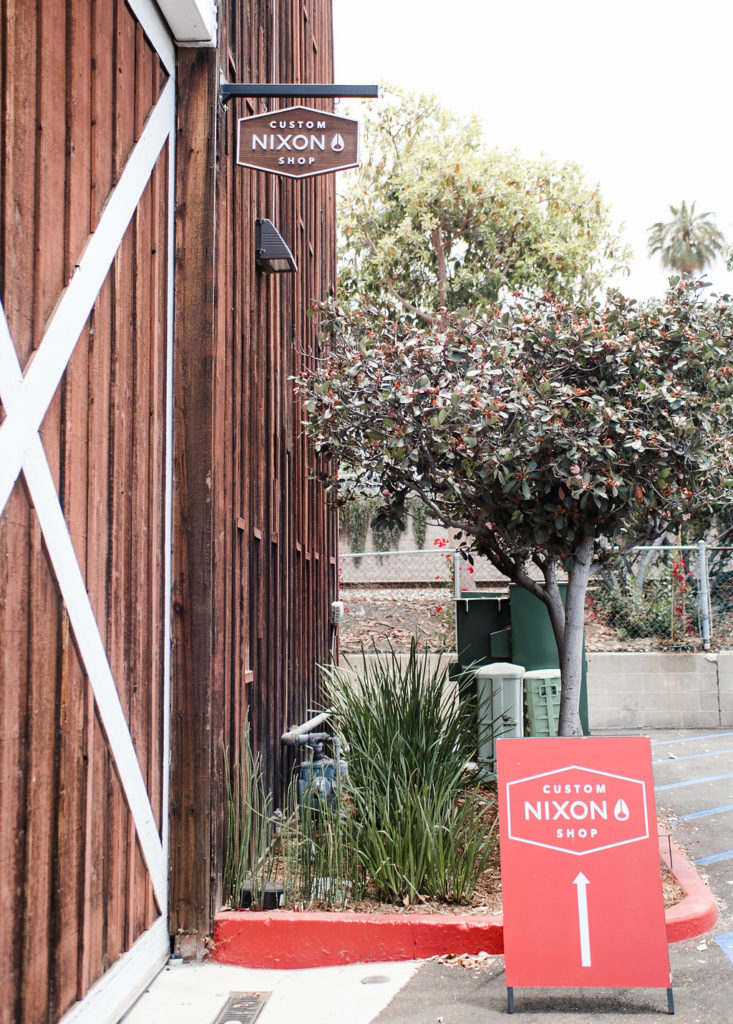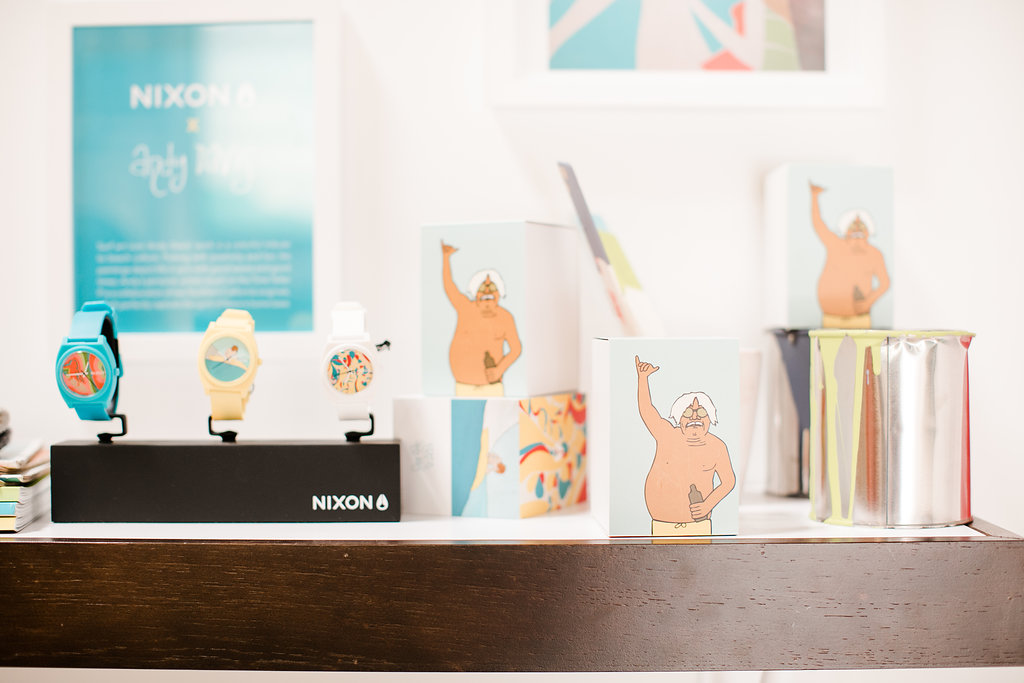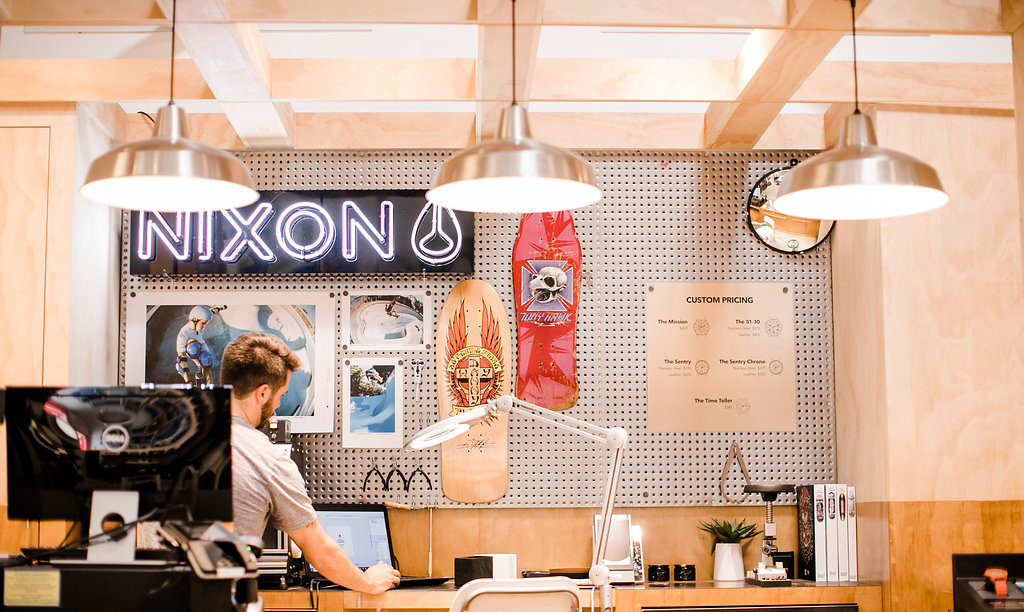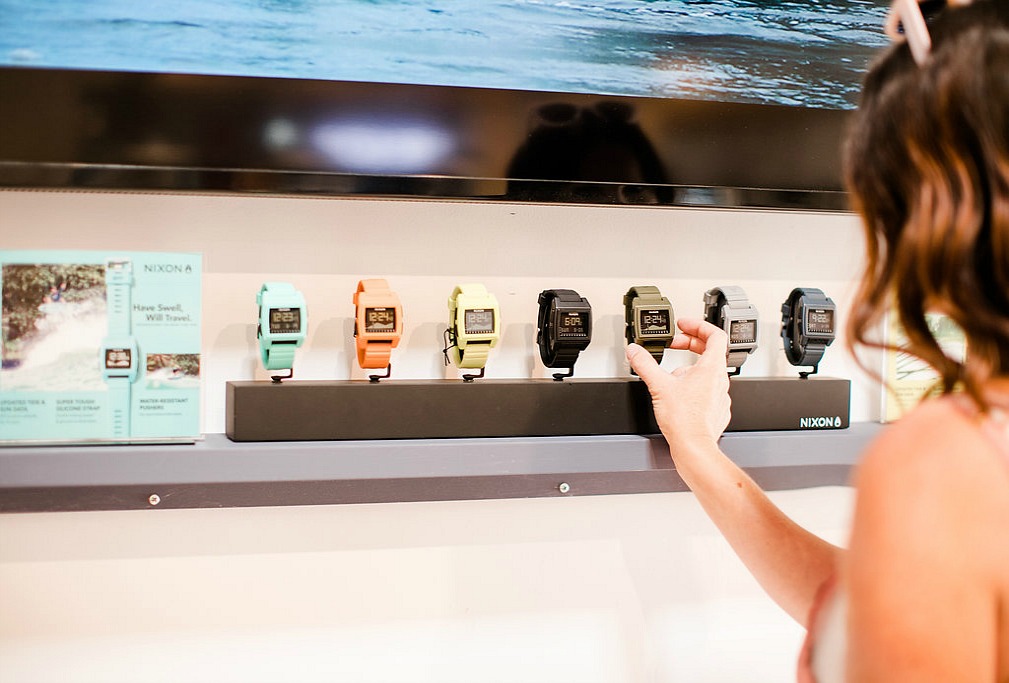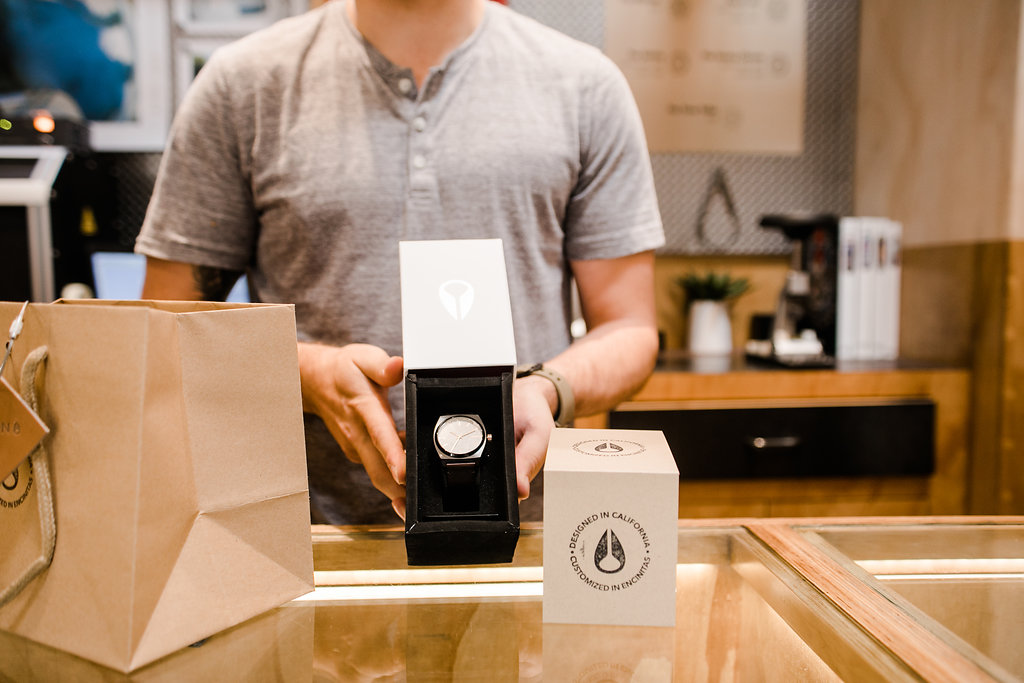 After Nixon we headed over to Univ & Lone Flag.  Both are local men's boutiques.  They had a really cool selection of goodies for the guys, we each picked up our husbands a little something… I guess they deserve it every once and a while ;)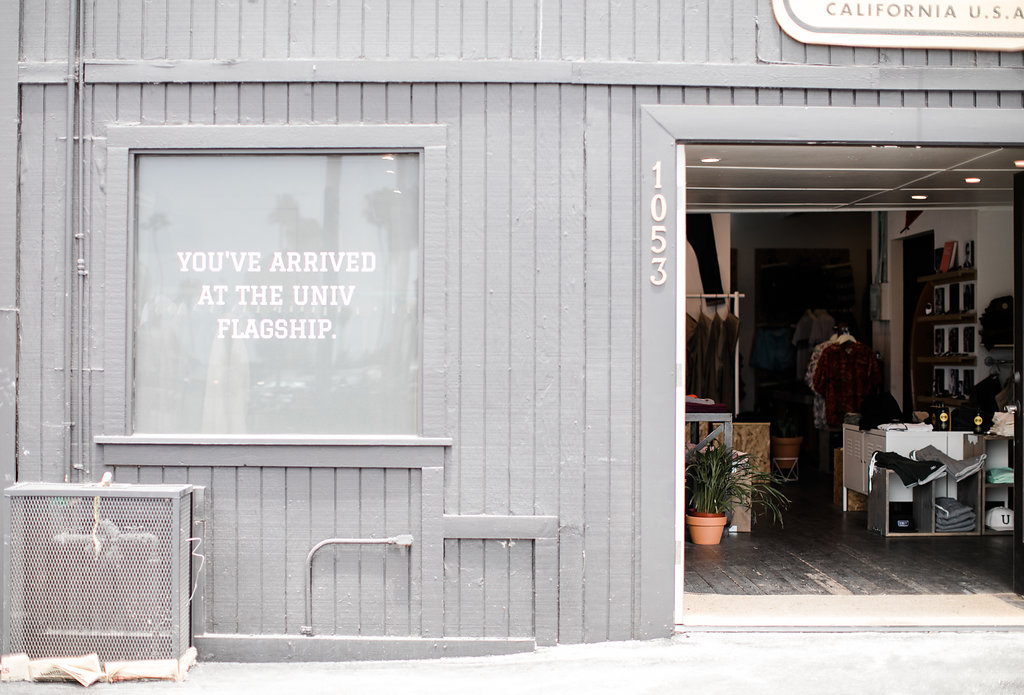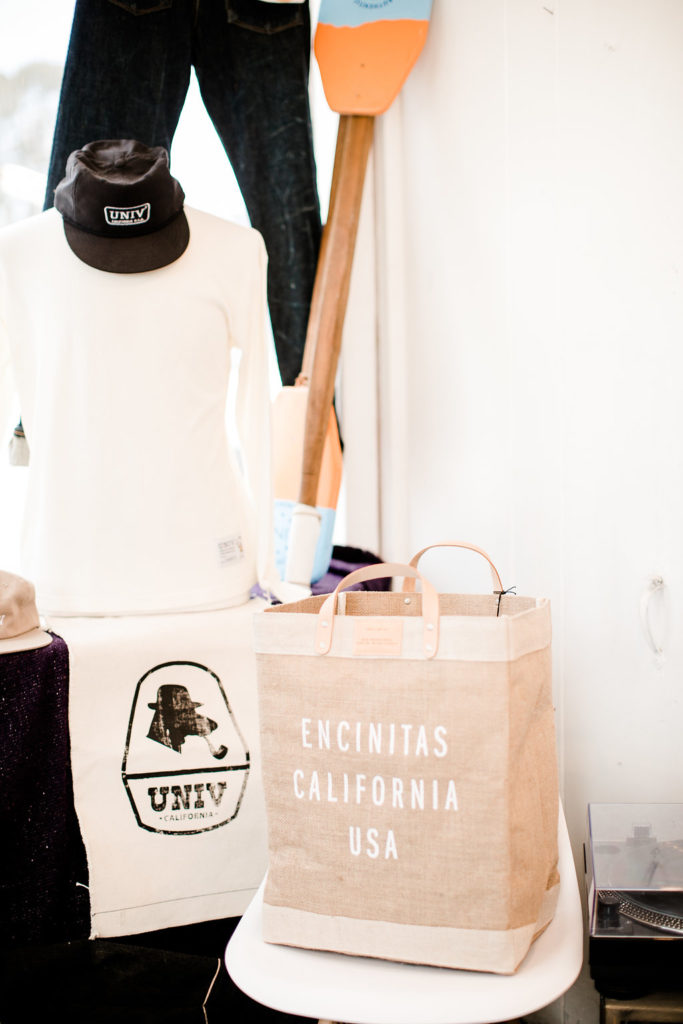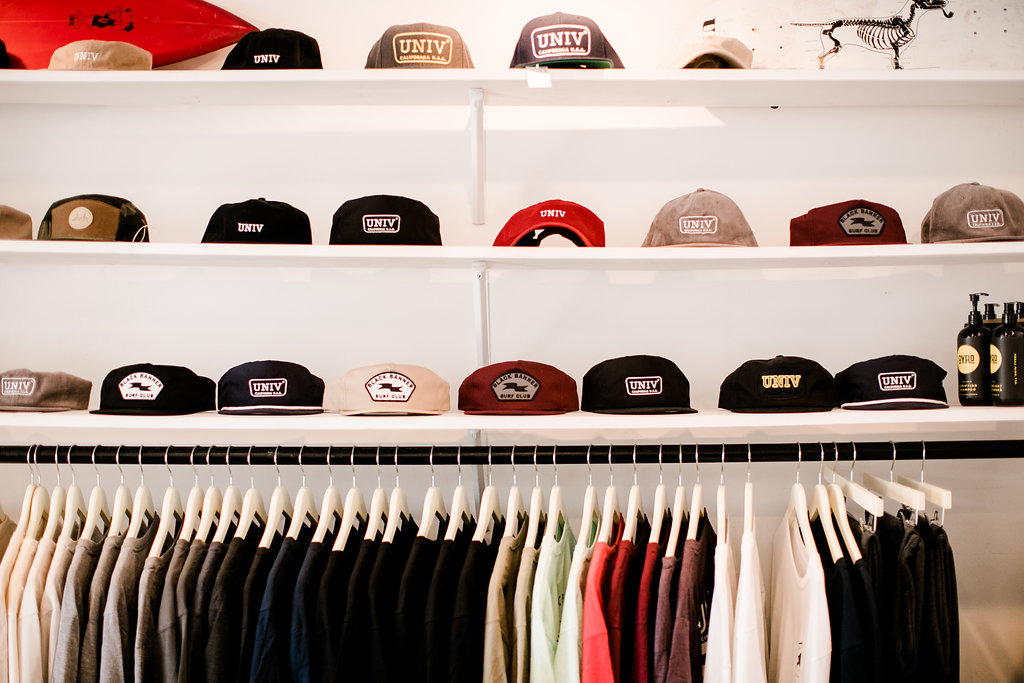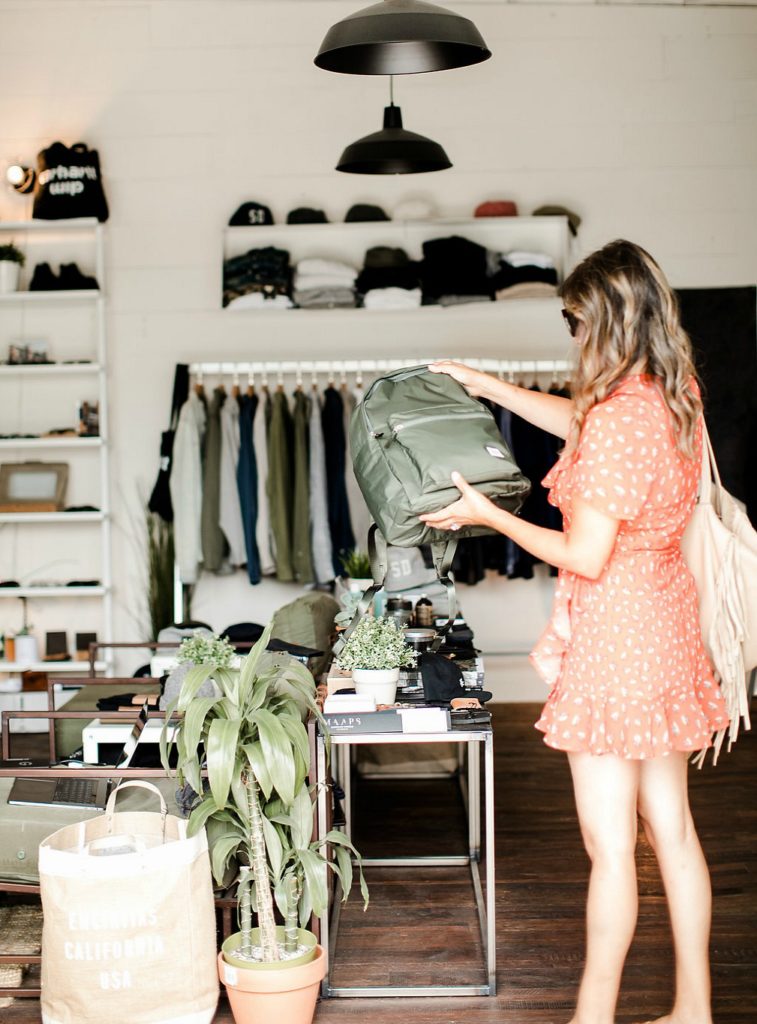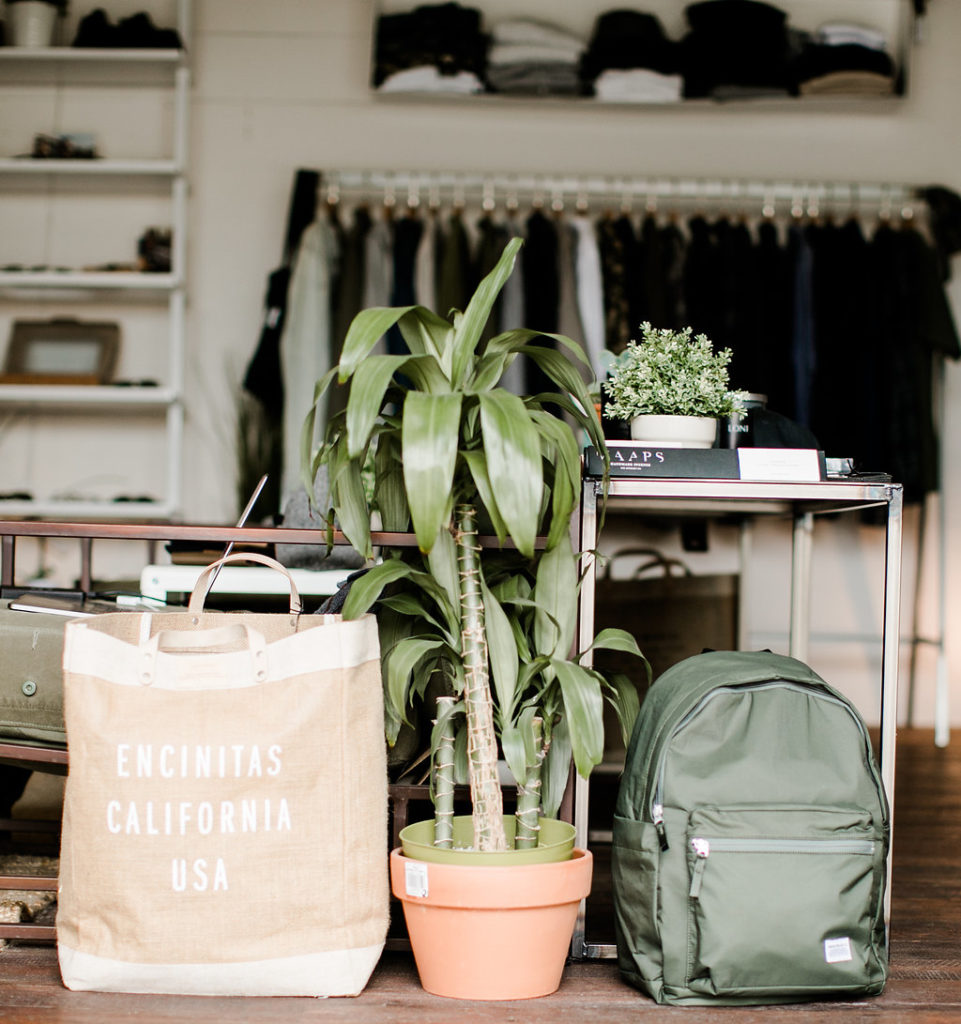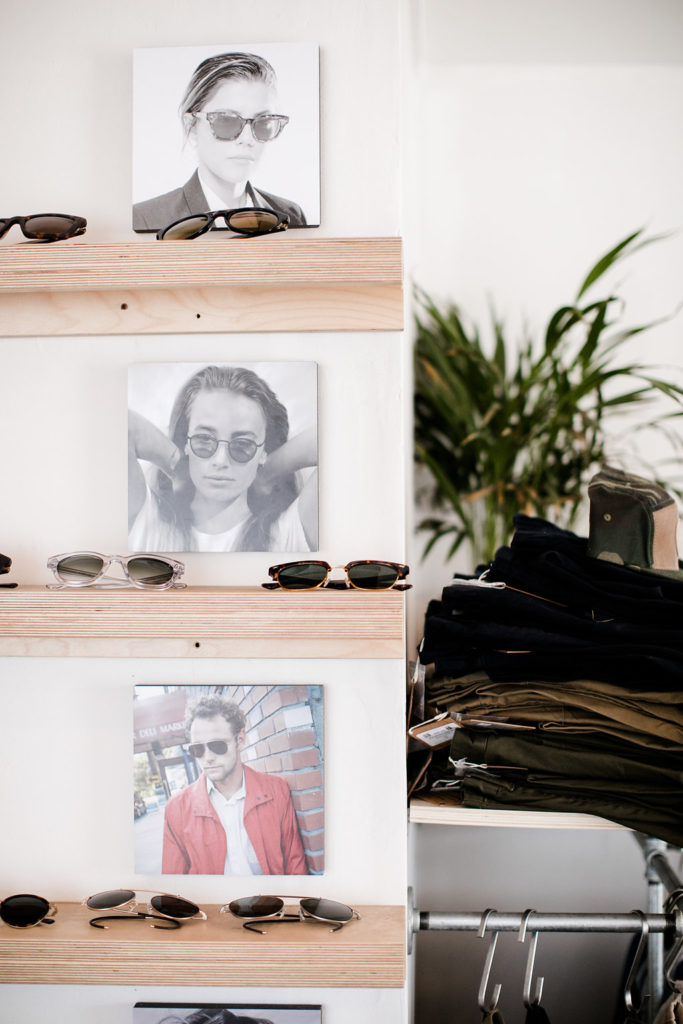 After our visit to the men's shops, it was time to treat ourselves!!  We headed to the Popup Encinitas where a group of local makers and vendors are selling some really rad stuff!  One of the vendors is our friend Julia, owner of Gunn & Swain!  There was lots of great beauty products, home goods, vintage clothing and more!!  Such a fun space to check out, you better visit before it's gone!!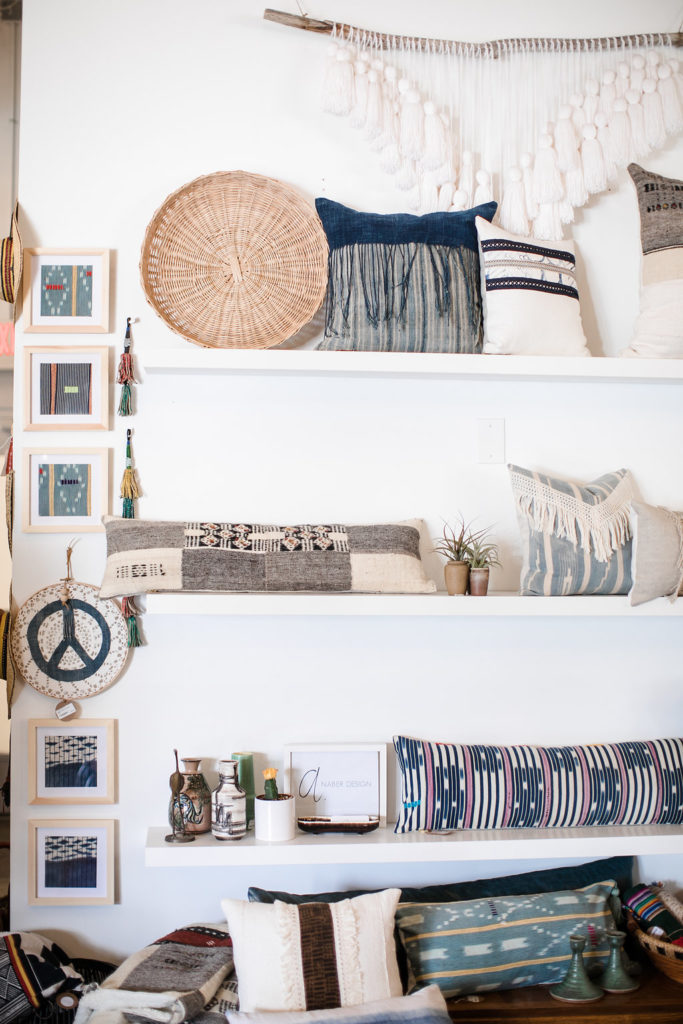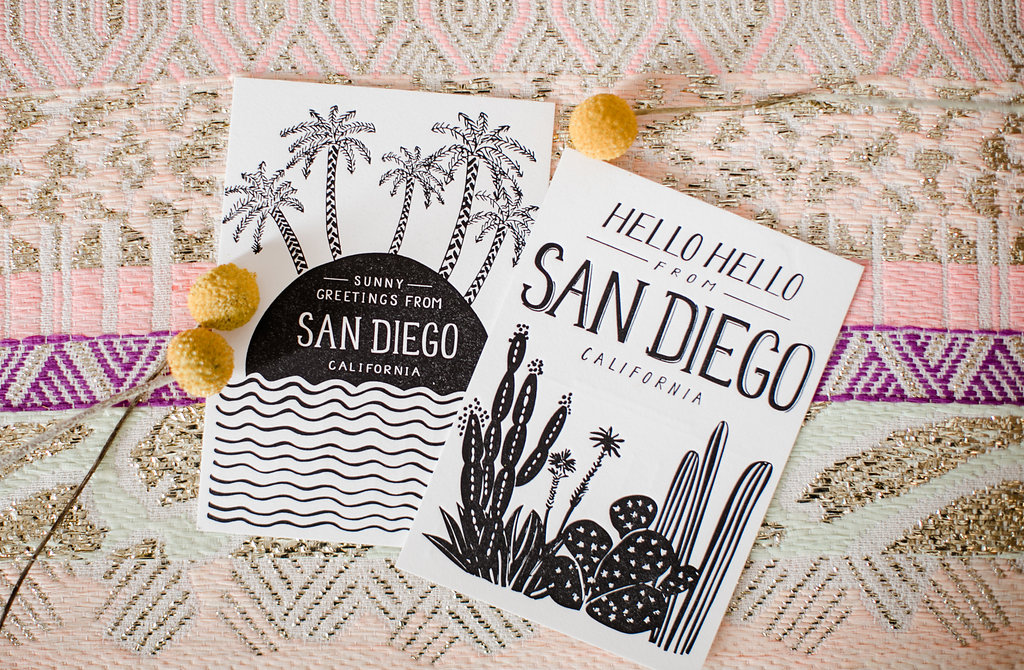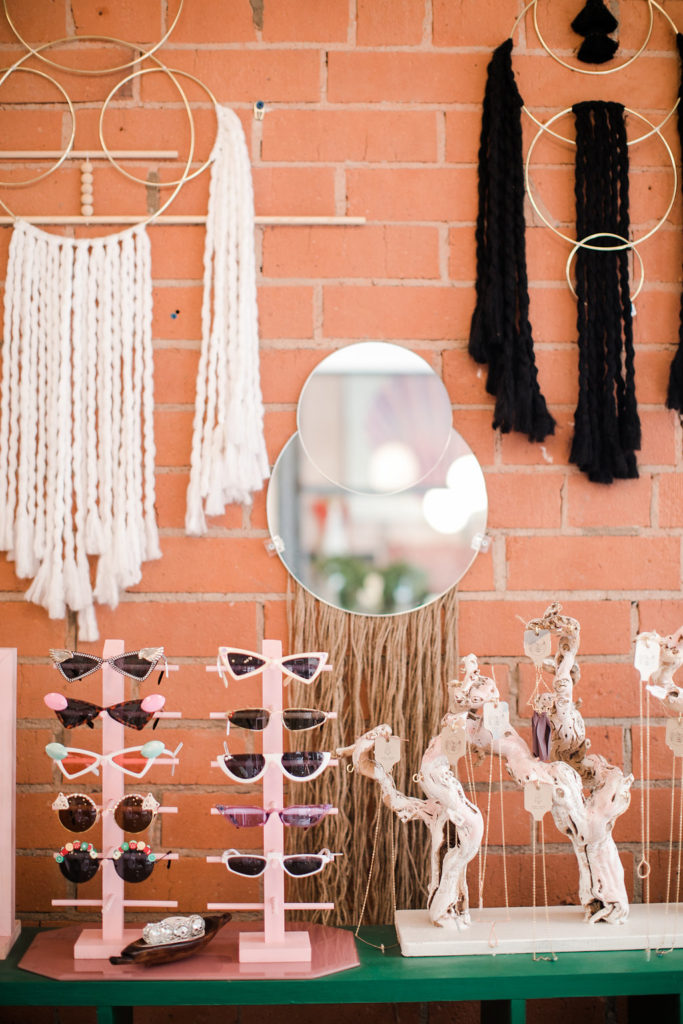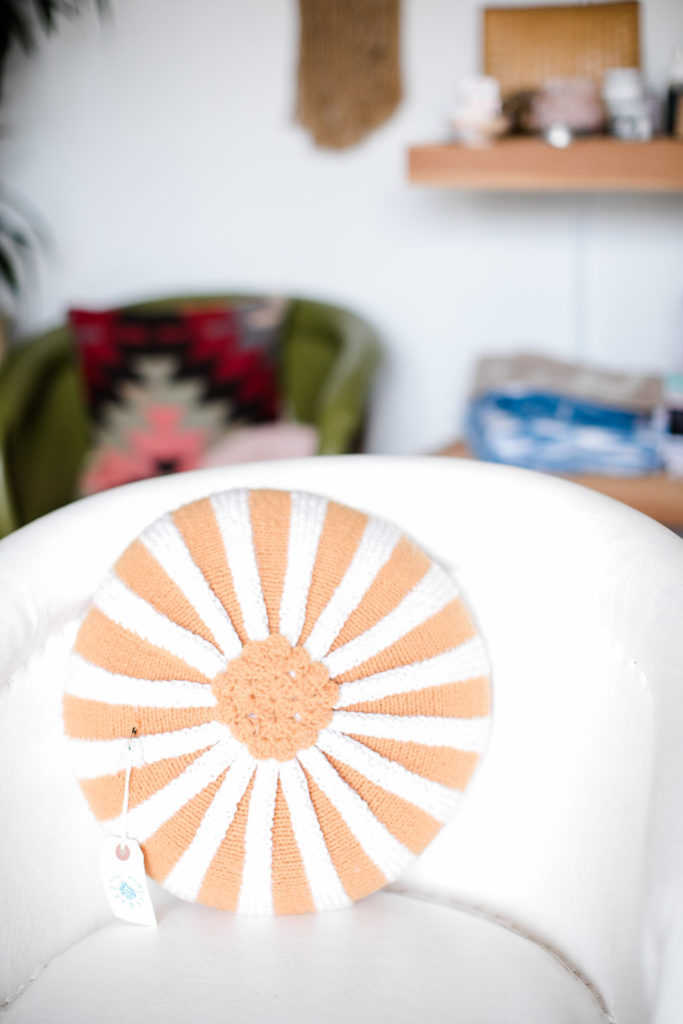 Love a good vinyl collection!!!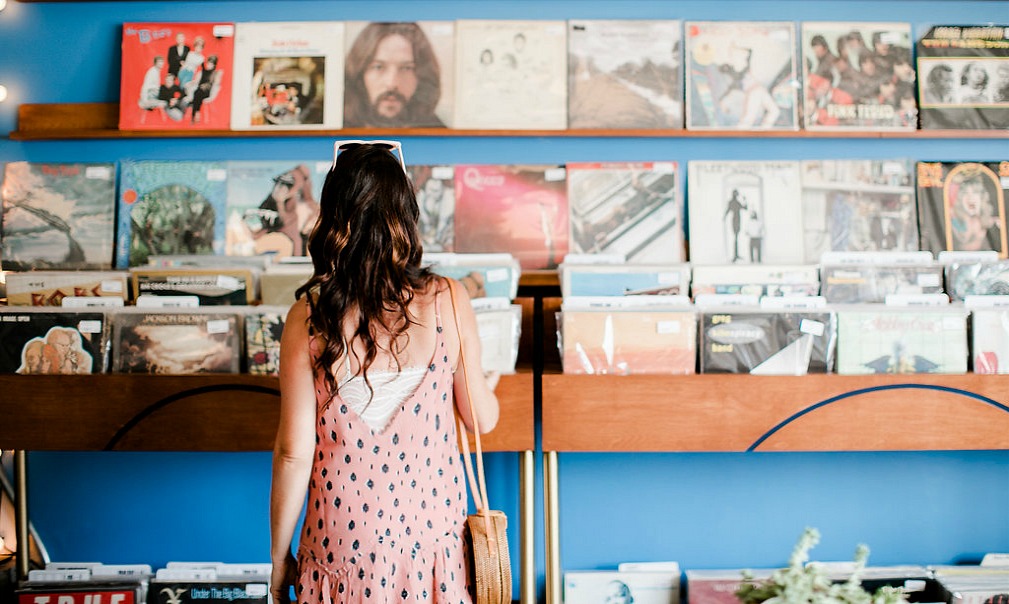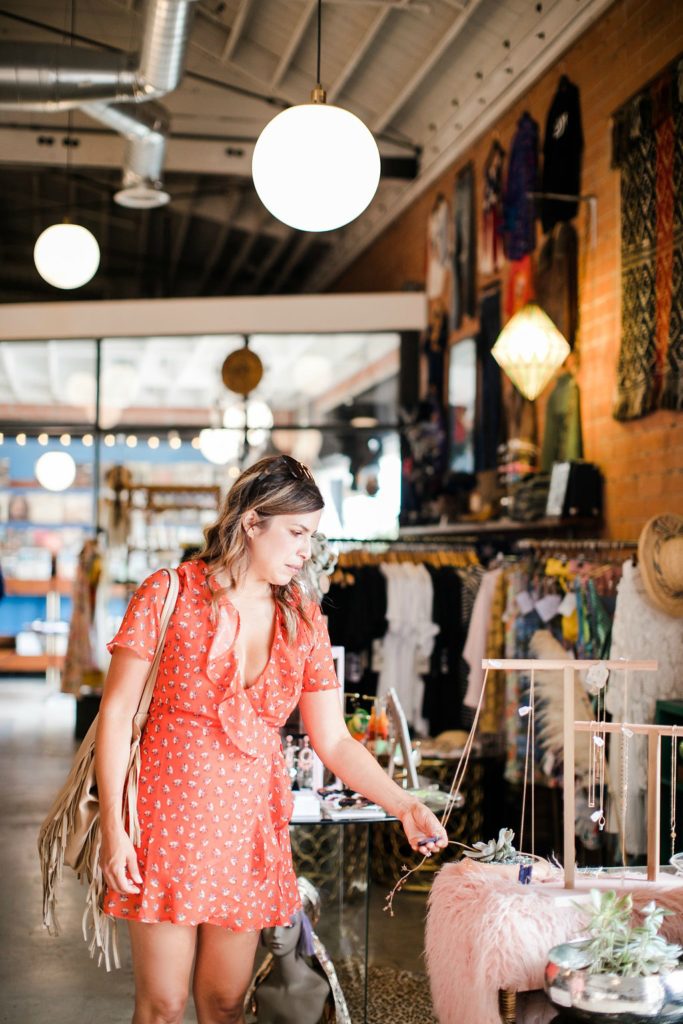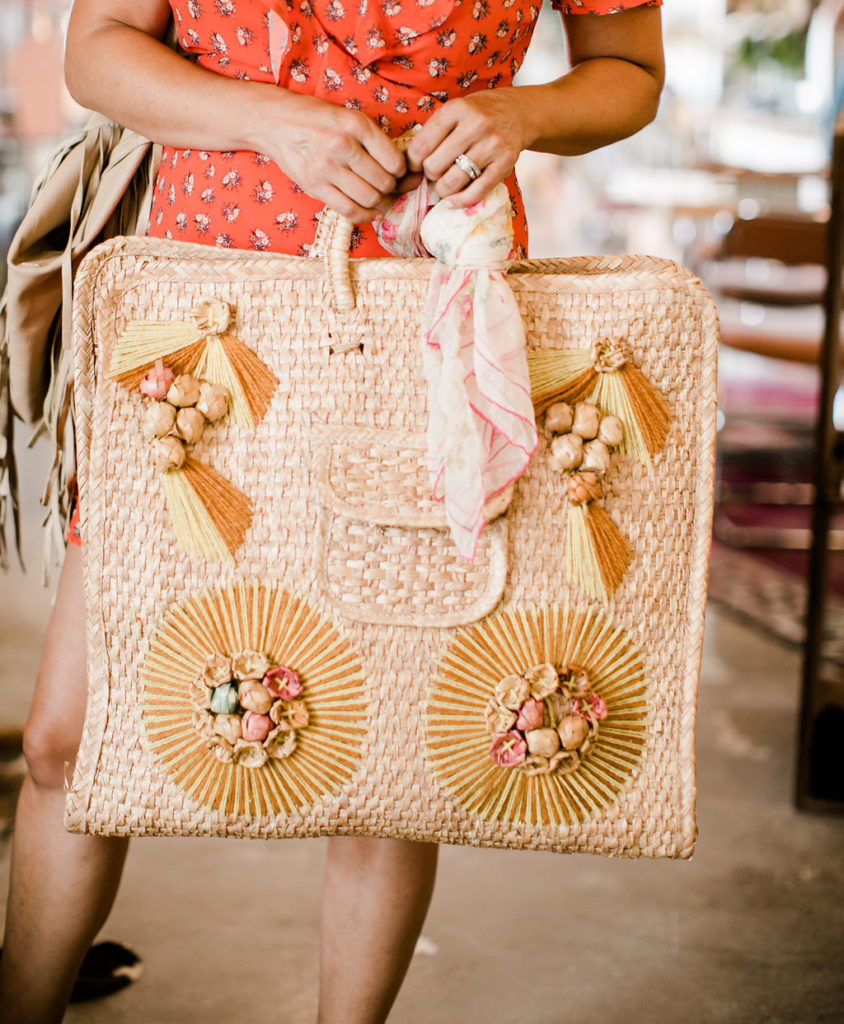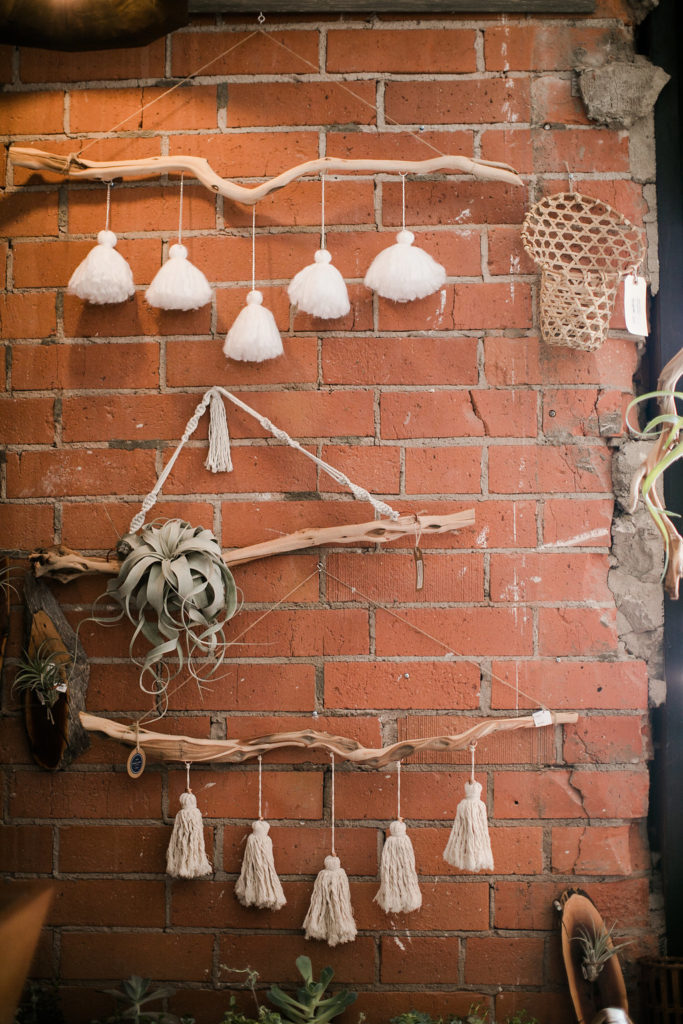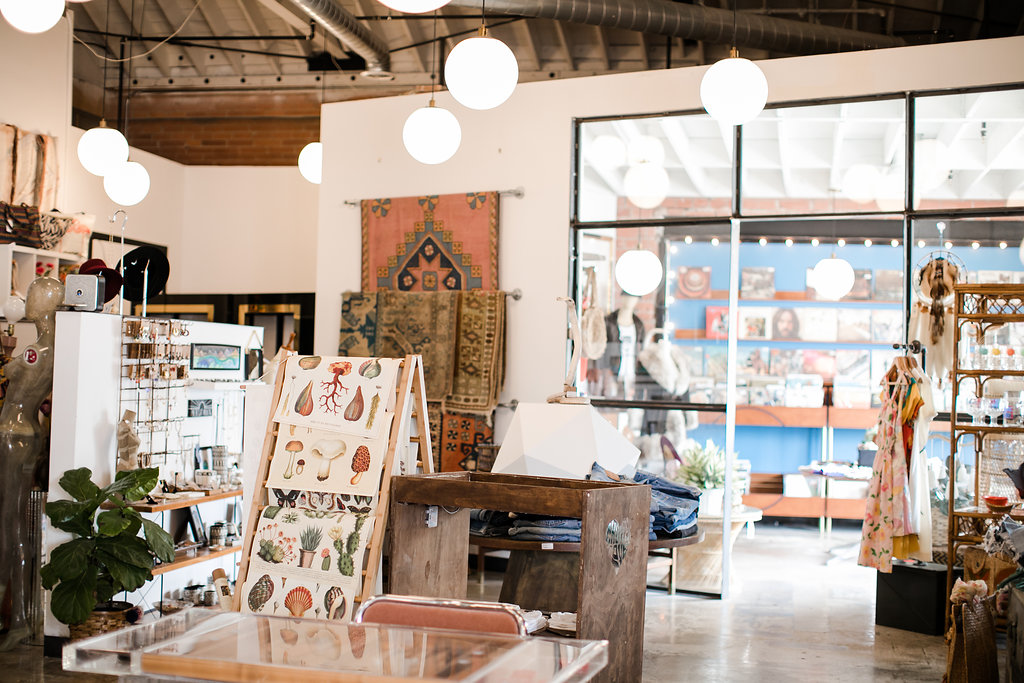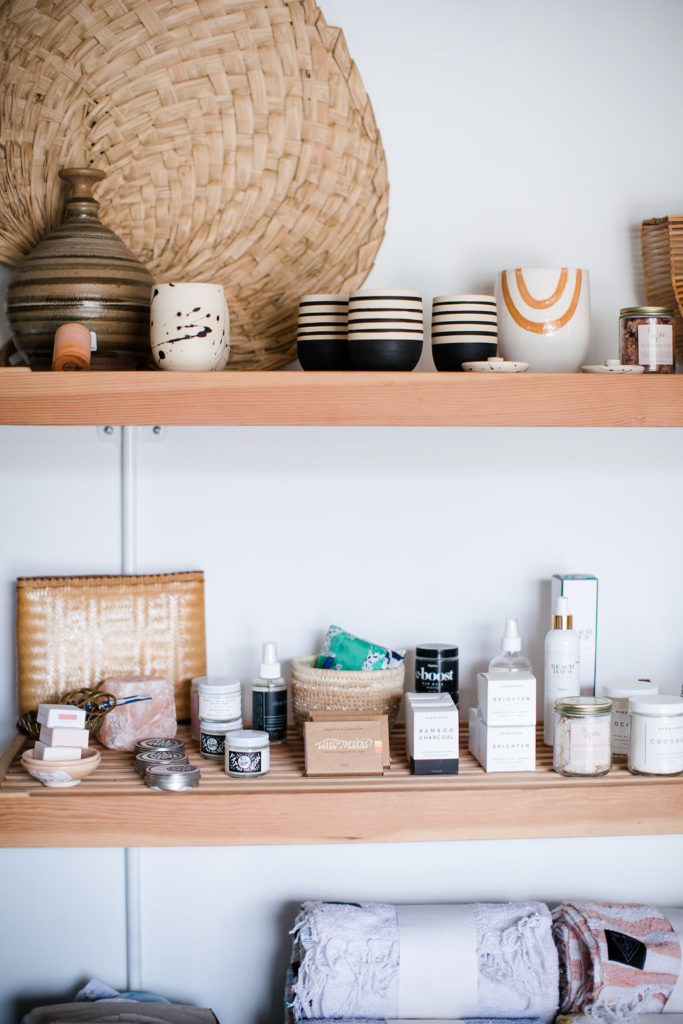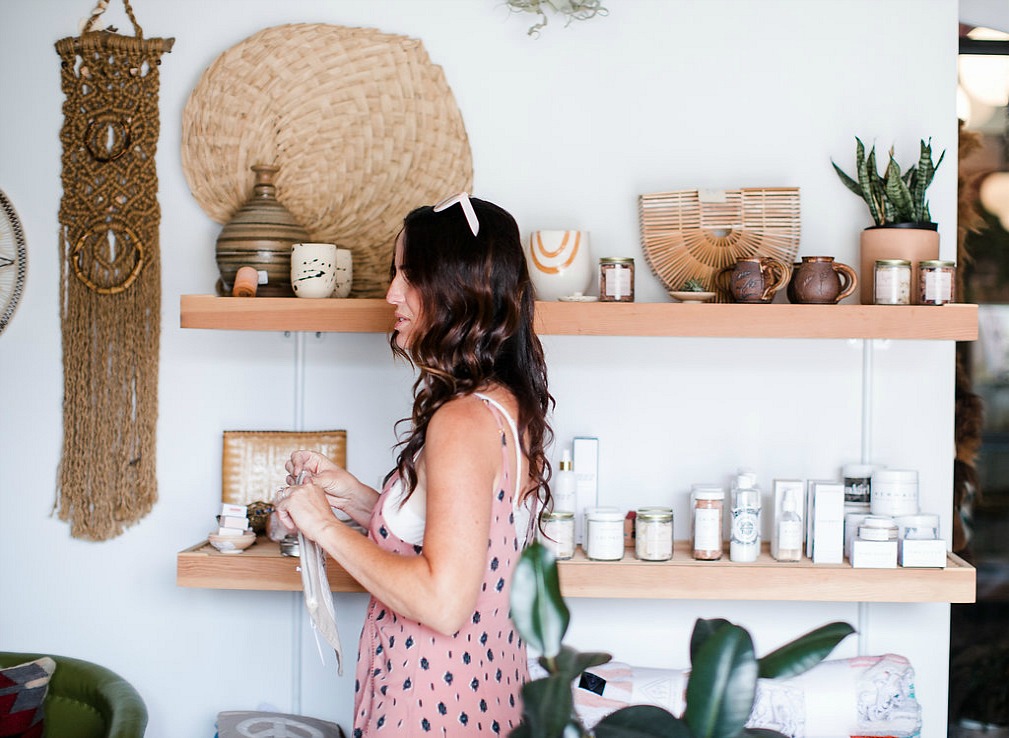 The next stop was unexpected and probably our favorite!  Julia pointed us in the direction of Andy Davis' gallery and Way Way Out There Studio a little ways down the road in Solana Beach.  We stopped in to take a look and I'm glad we did!  Andy was there with his lovely wife Ashley.  Visiting the space and speaking with them both was so inspiring!!  They are both artists with beautiful work that just makes you happy!  They capture the surf culture so well and with such a unique way.  I want to plaster my walls at home with everything I laid eyes on!!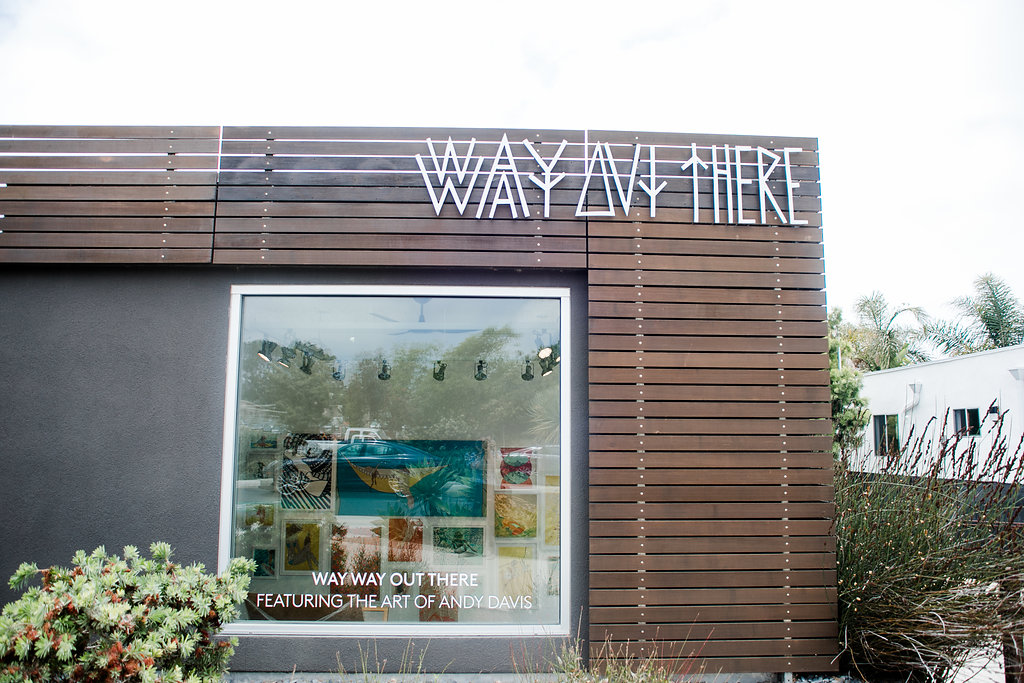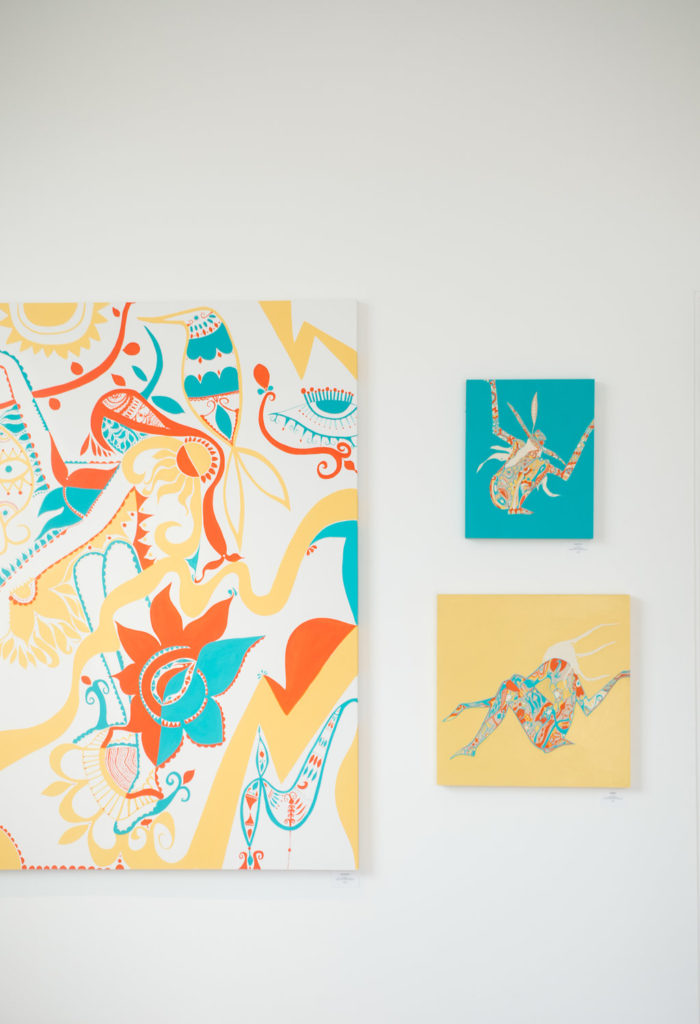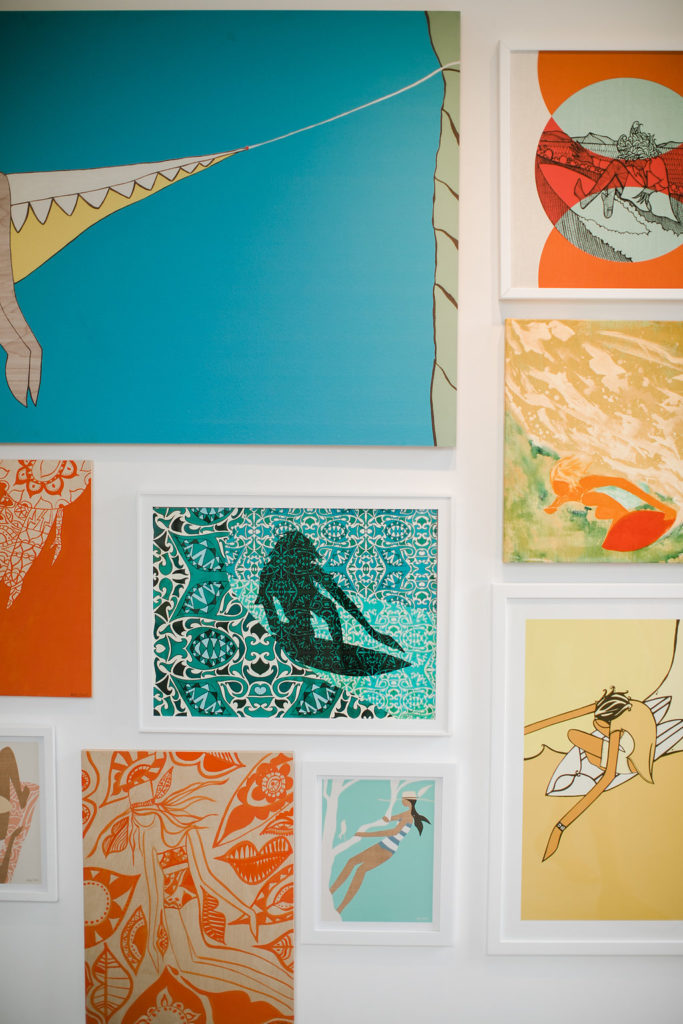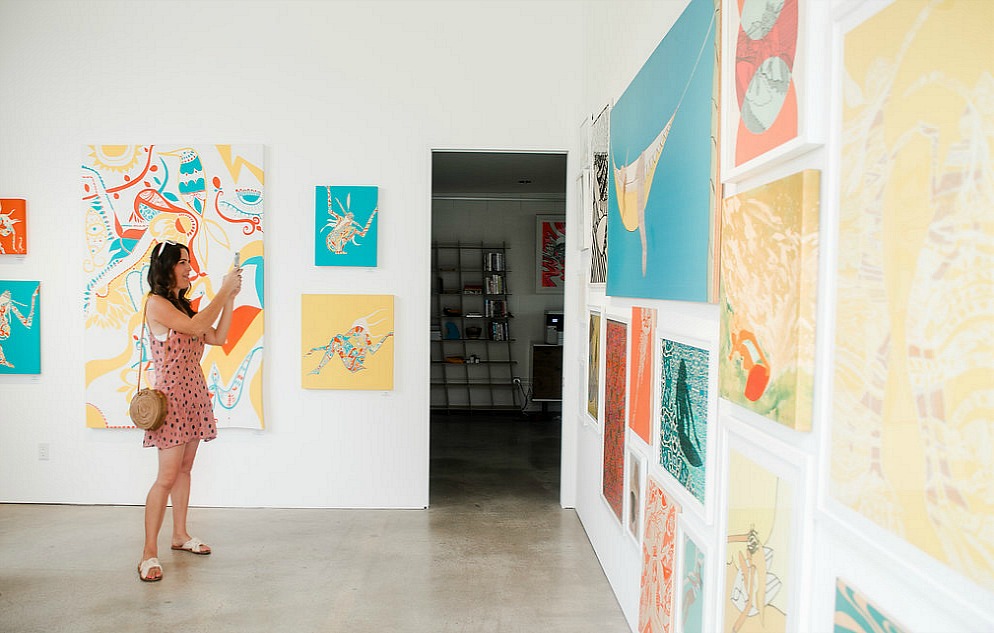 Leah and I did our exploring in Beach Riot dresses, the colors fit in pretty nicely, no?!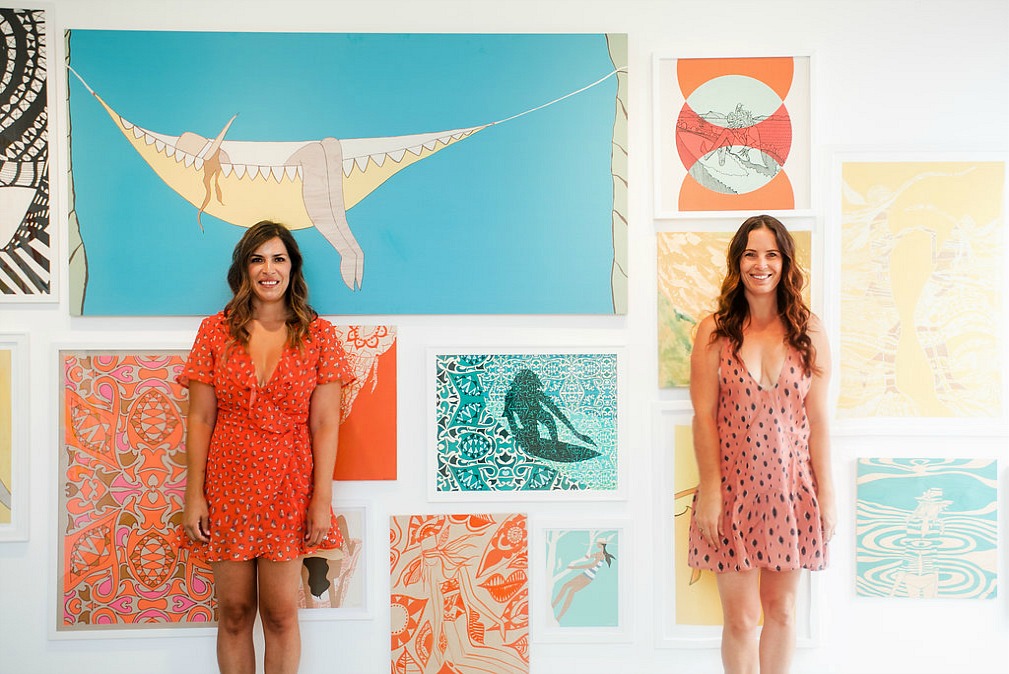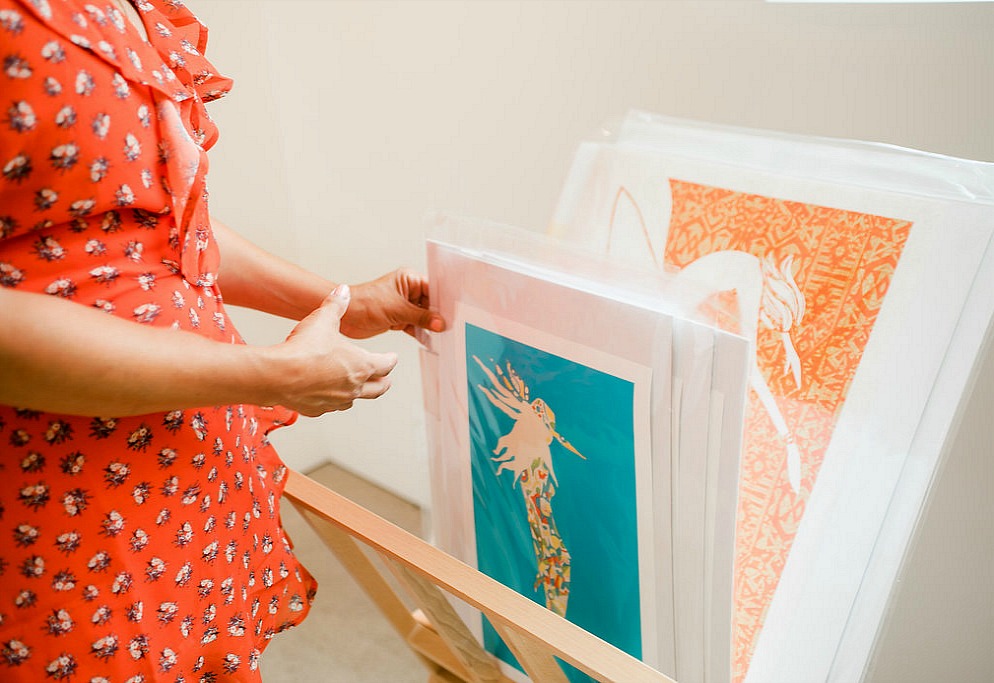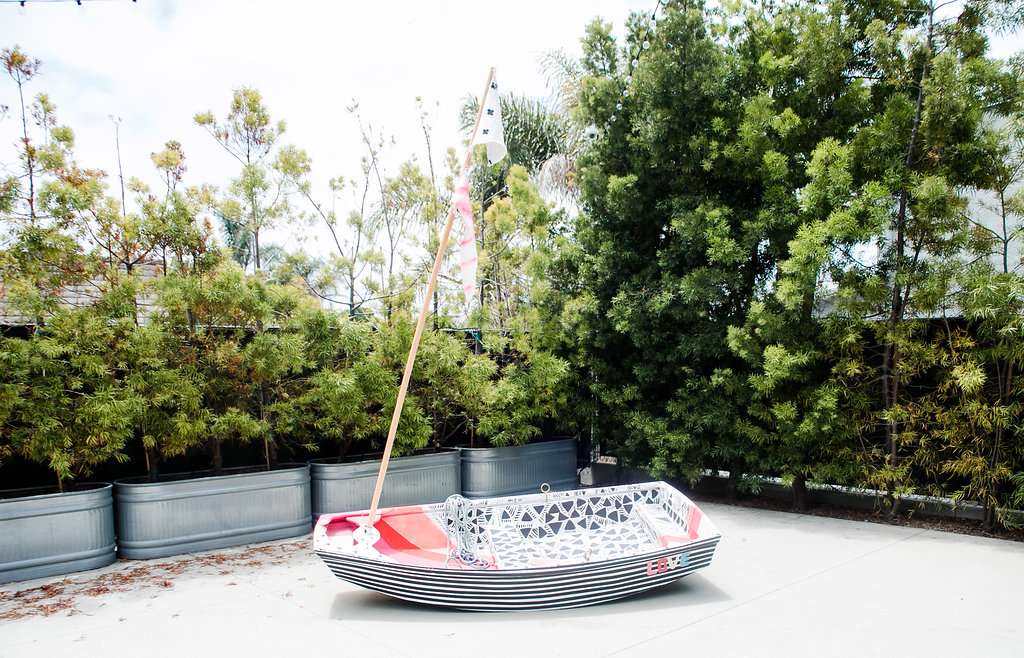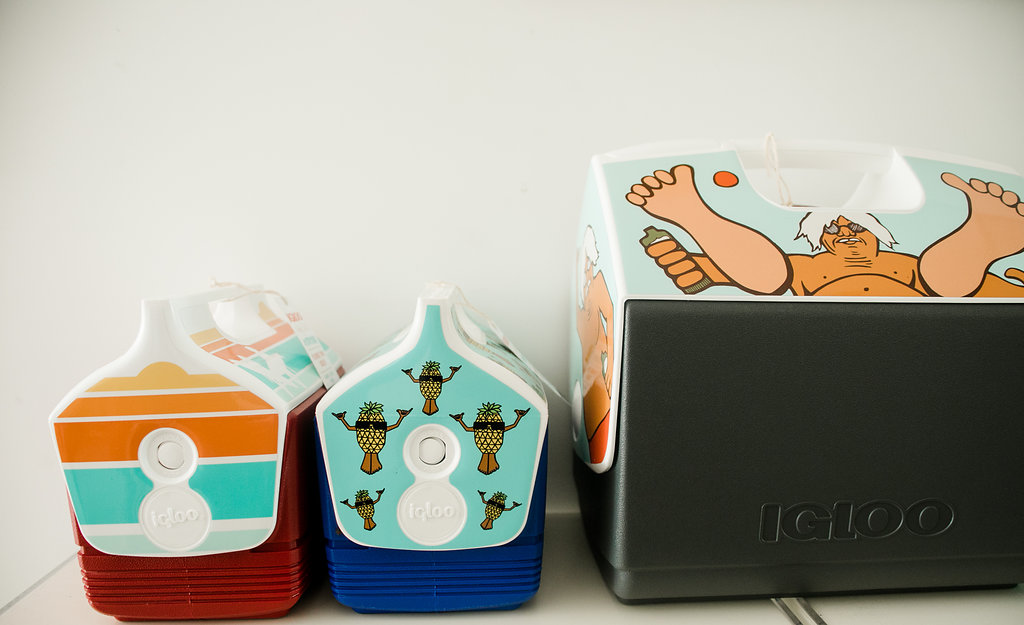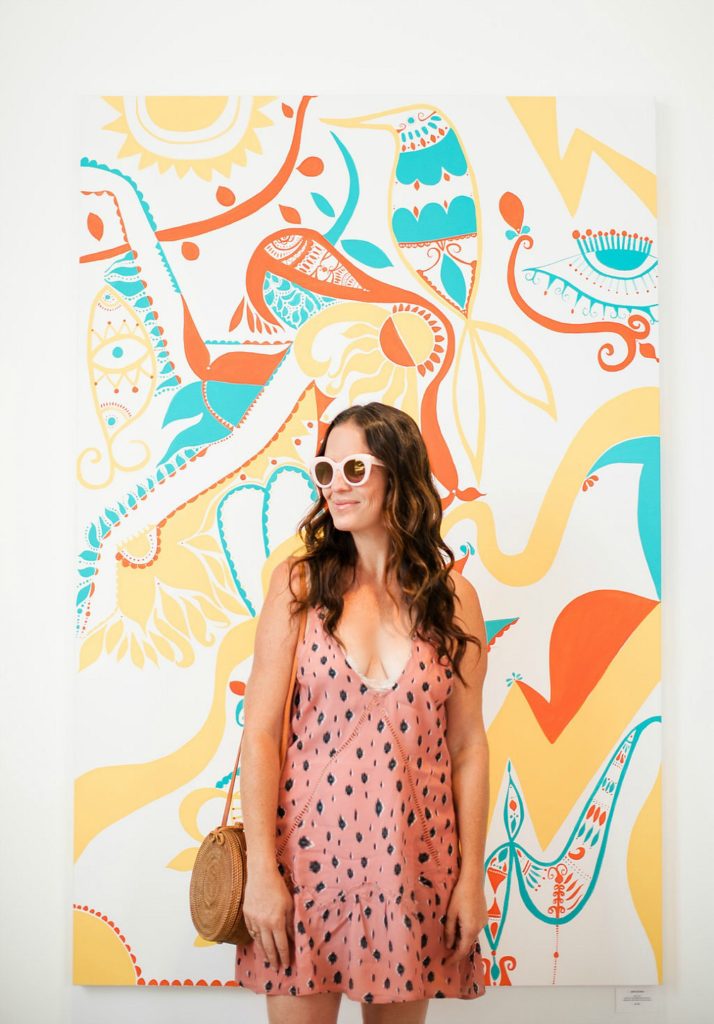 After that awesome visit we were hungry again, haha!  Let's just say shopping works up an appetite!  So we made our way to Moto Deli, another great local spot!  Nothing like yummy salads, delicious sandwiches and fresh baked cookies to make a girl's tummy full.  We especially recommend the Turketta, which is what their known for!!  And the decor/interior design was right up our ally.  It was the perfect ending to our quick girl's trip!!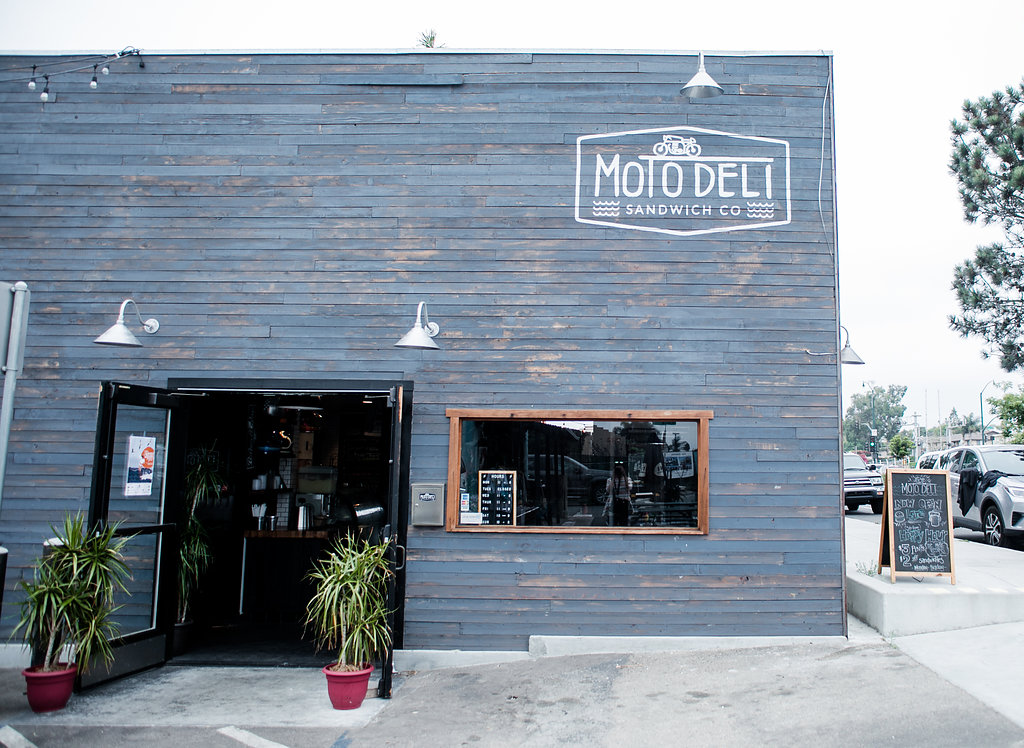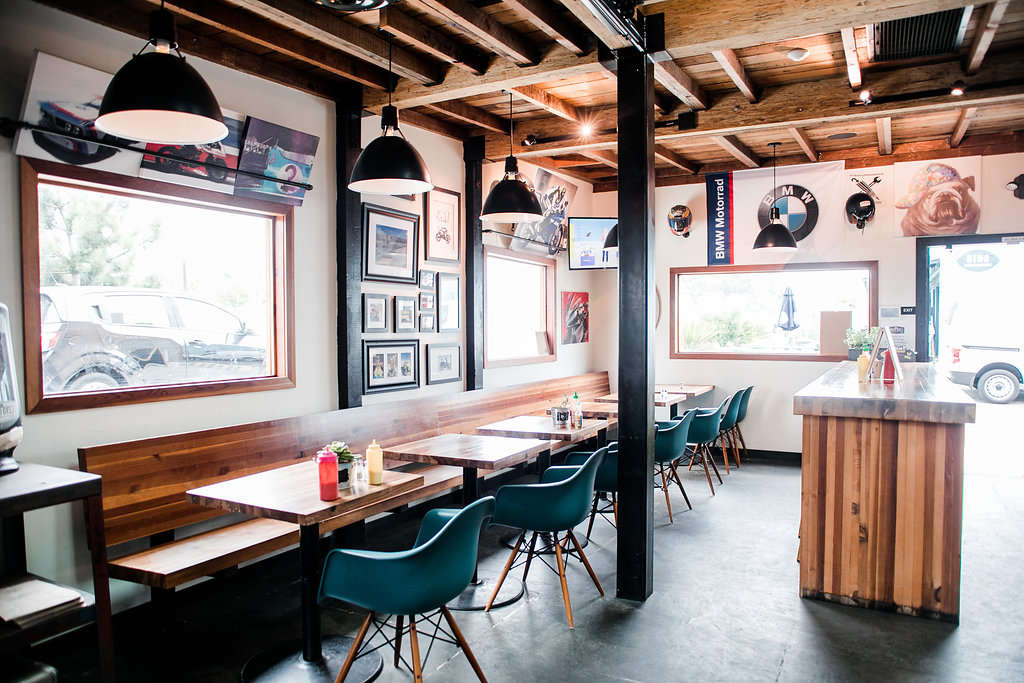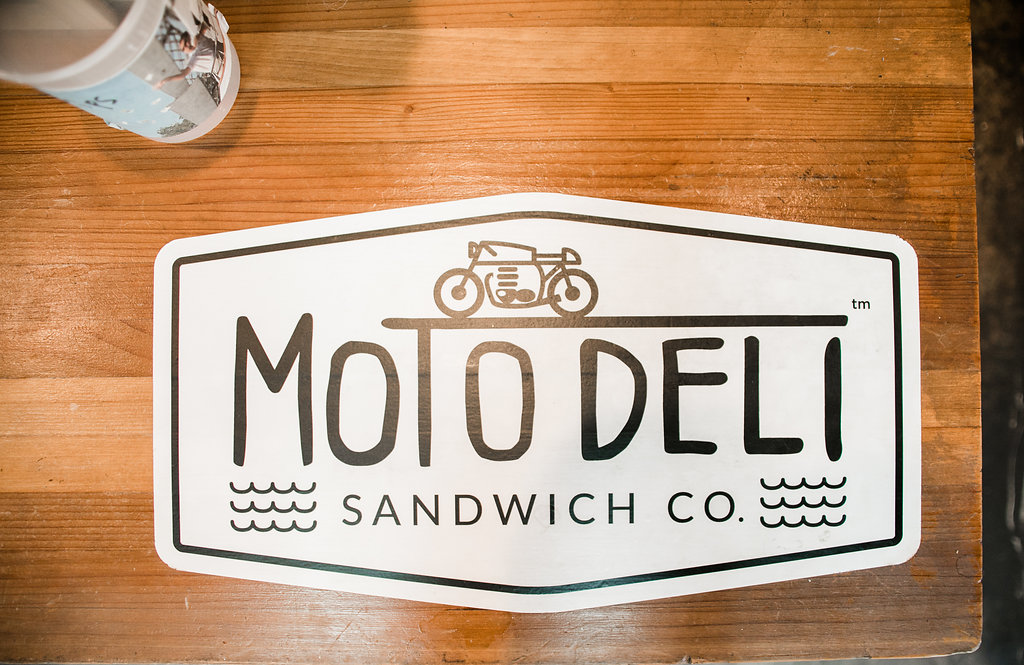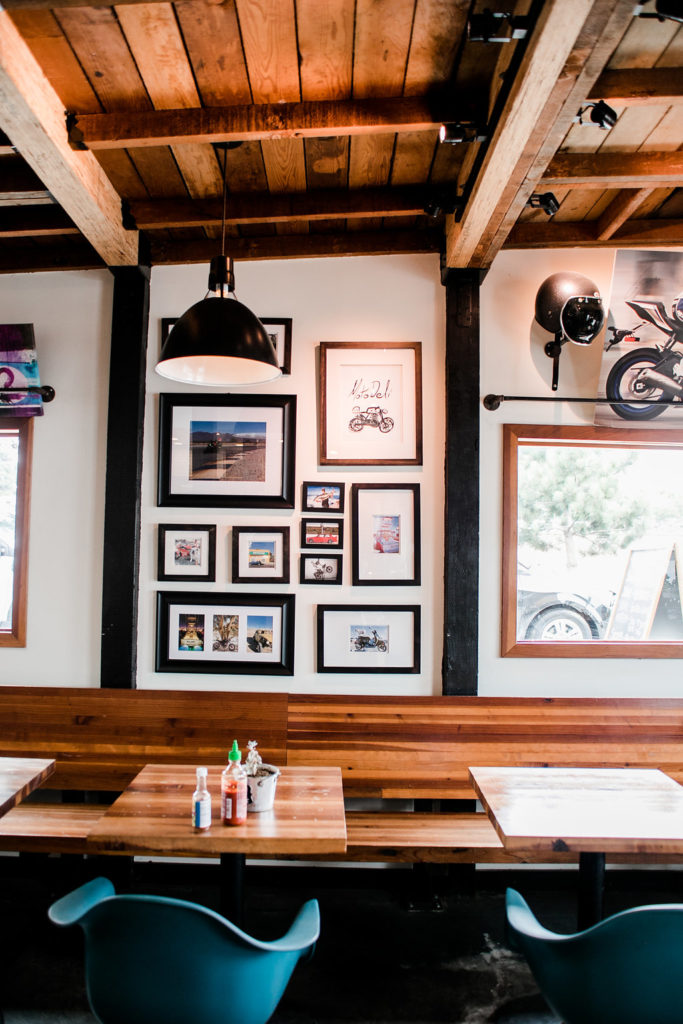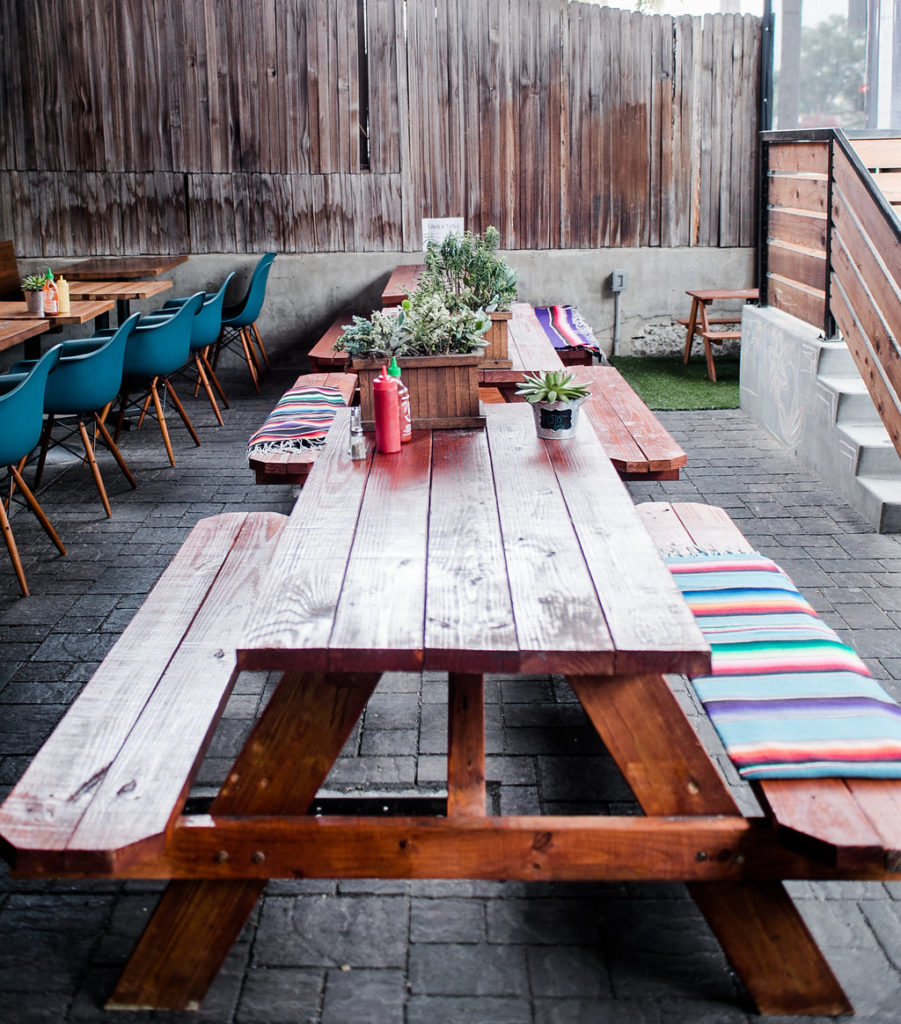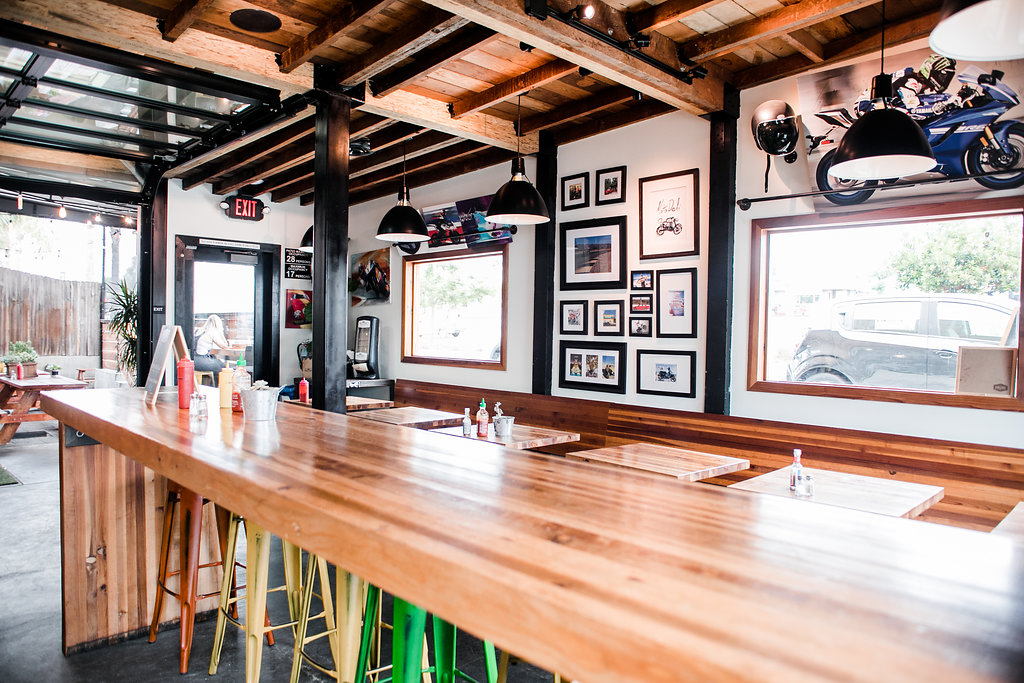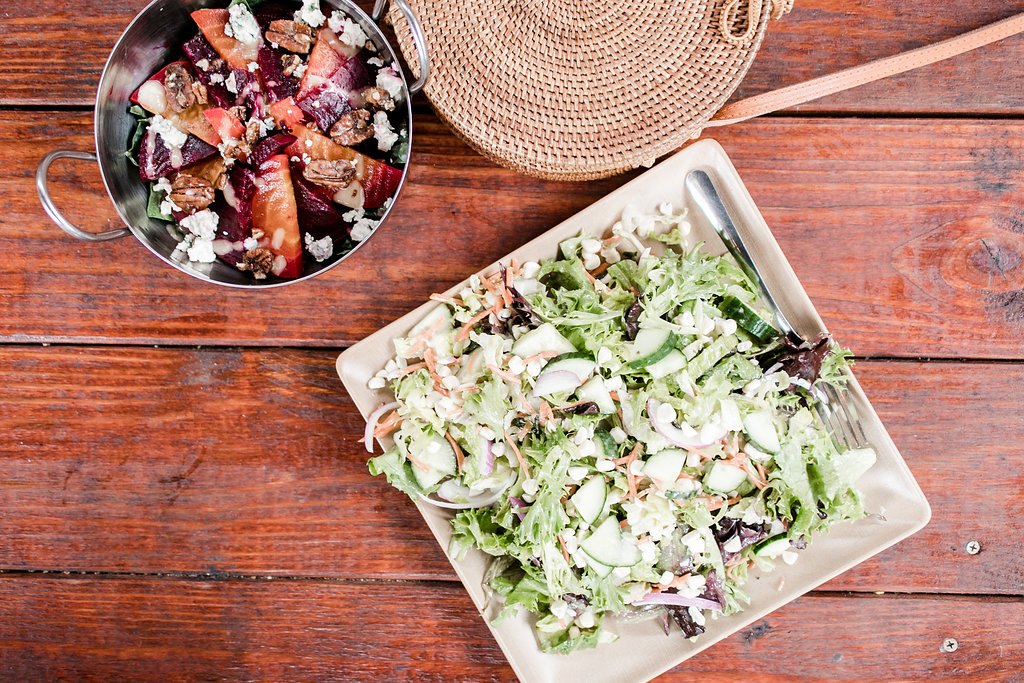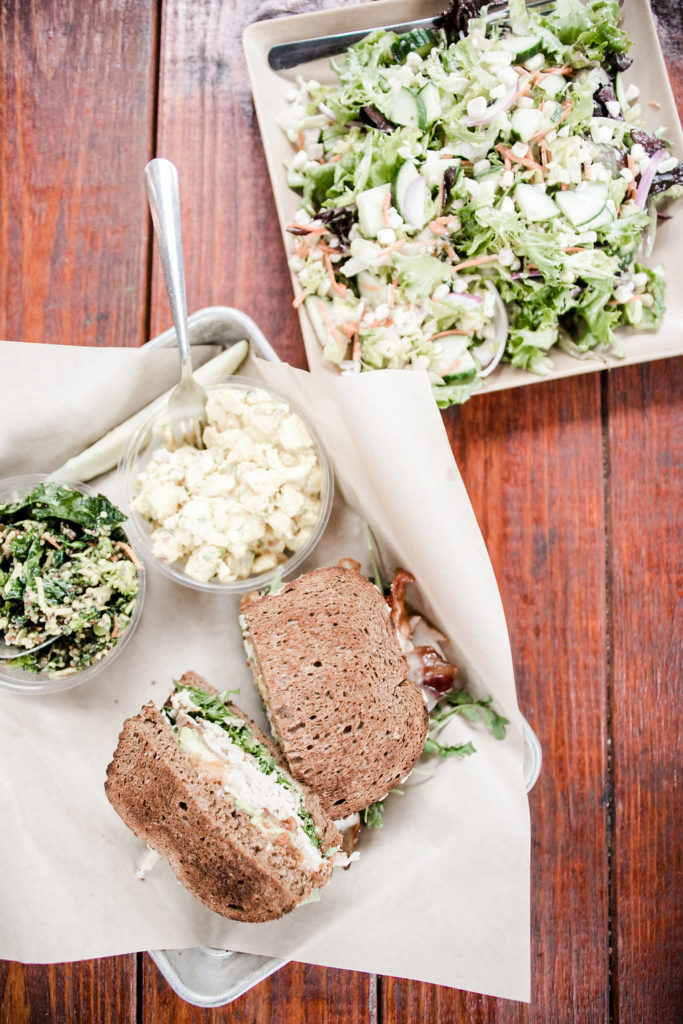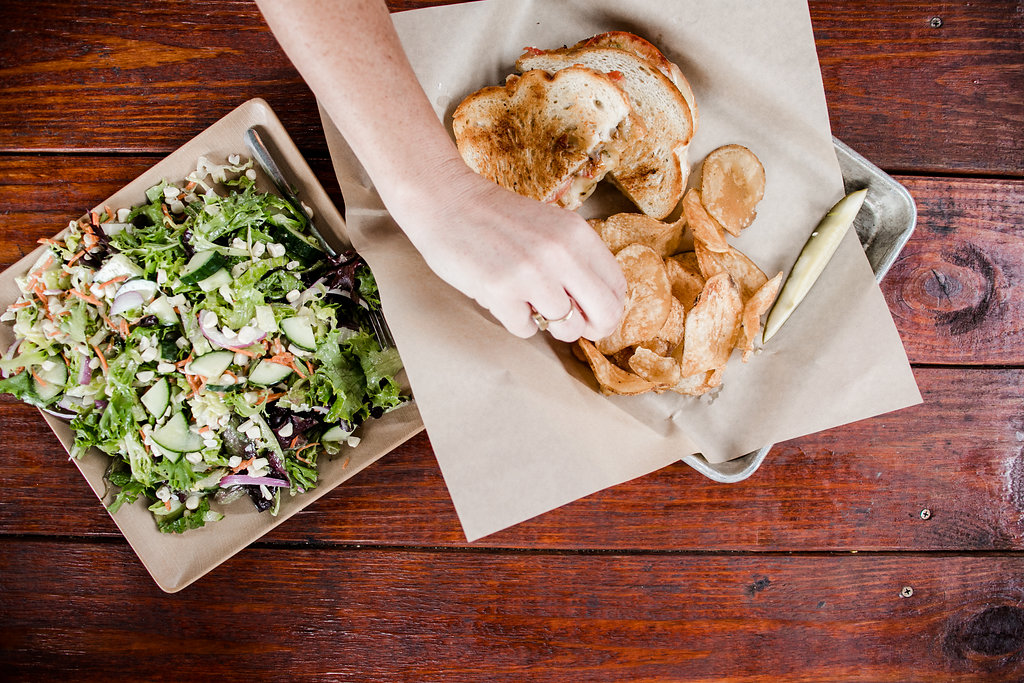 We loved exploring this area!!!  If you haven't been to this part of San Diego it's a must… Stay tuned tomorrow for a crazy good giveaway!!!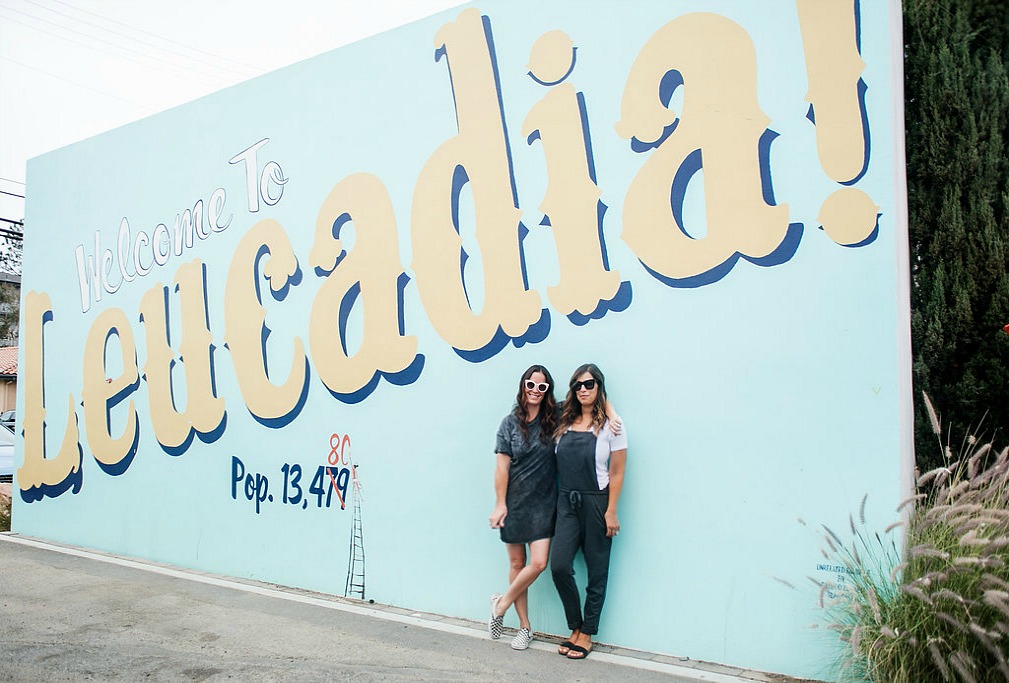 xx
Jacquelyn