Each and every year choosing Christmas cards seems like such a big task! There are so many amazing ones out there, and us Beijos ladies are always in love with Minted's designs.
Every year they come up with new ways to make your cards special, this year included white address printing on envelopes and a fun red foil color! We also love how extremely easy they make it for us – for example, did you know you can text your photo to Minted's free styling service and they will give you the 5 of the most perfect card options for your photo?!
The hardest part is choosing from all the gorgeous designs! This year we all went pretty neutral and I'm loving each of our choices!! Keep scrolling to see!
You can also save 15% if you order by 11/19 and use the code MERRY19 – so hop to it!!
---
J A C Q U E L Y N
This year we did our photos on the beach with my friend Alison. She always captures my family so perfectly! I had ordered clothes for the boys and they didn't come in time so we had to use items we had and coincidentally all of my boys were dressed in blue!
With the serene colors of the beach and the colors we were wearing I thought this card was perfect. It was nice and simple and I loved adding the details like the grey envelopes and striped backing. Our Dolly girl even made an appearance on the back of the card too!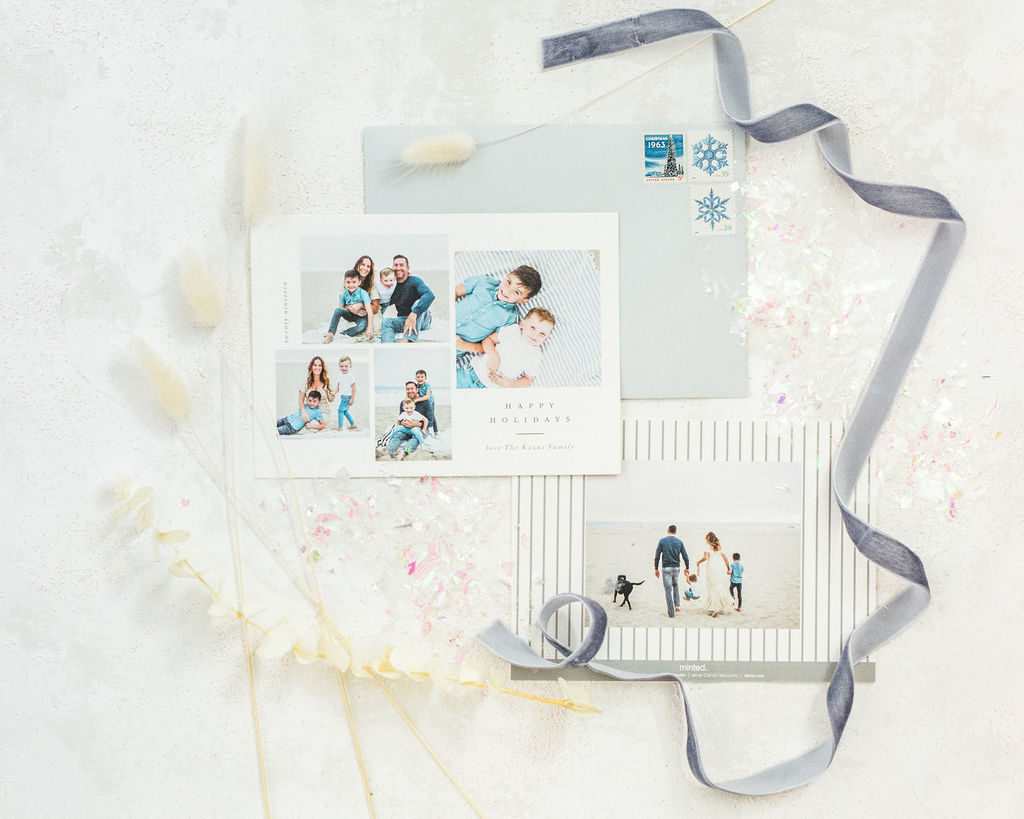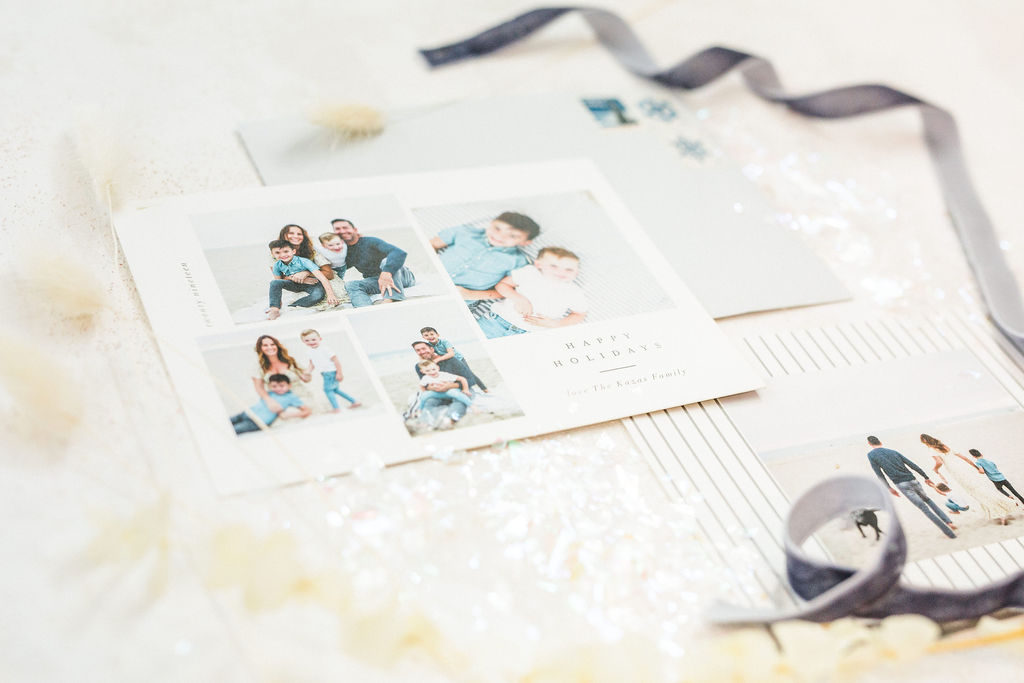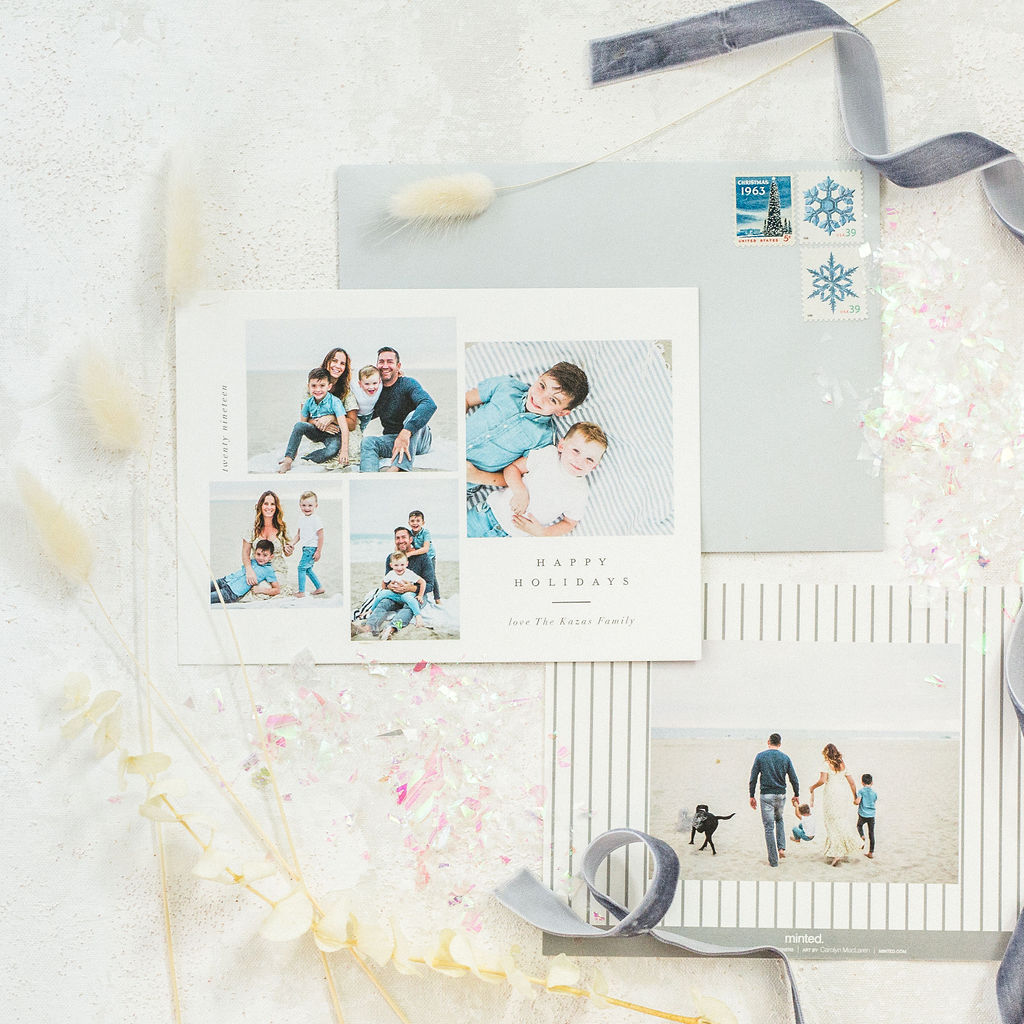 ---
L E A H
Leah's sweet family took their photos with our friend Corrie and they took them in an amazing park in Irvine. I love the grassy field photos – some of my favorites!! Leah went festive with this card and all the beautiful wording on the back of Amazing Grace!
Her family was of course looking oh so cute and coordinated their adorable outfits. I see Henry is wearing the mustard yellow jeans I gave him for his bday, do I have a good eye for boys clothes or what?! Haha, just kidding…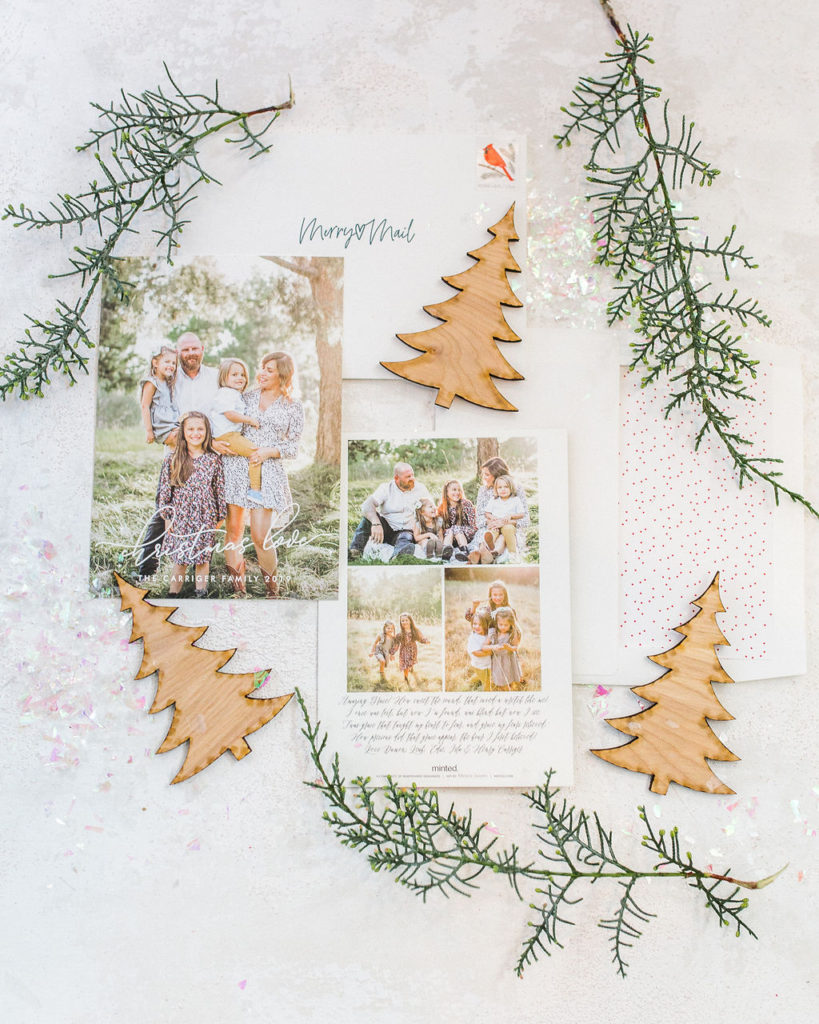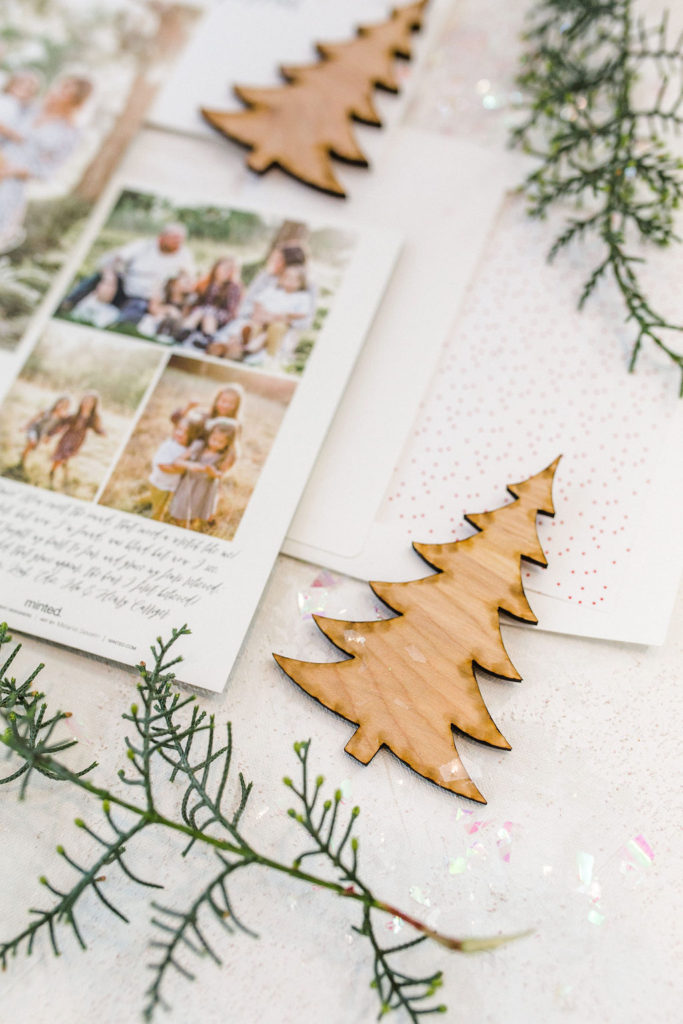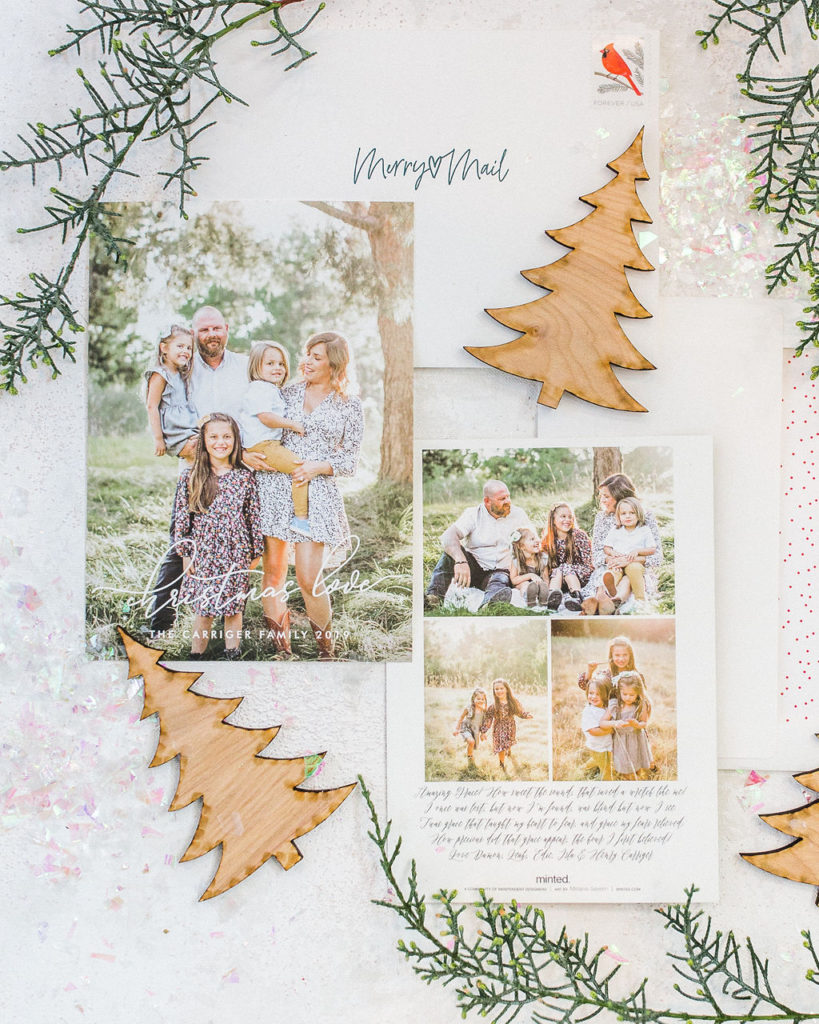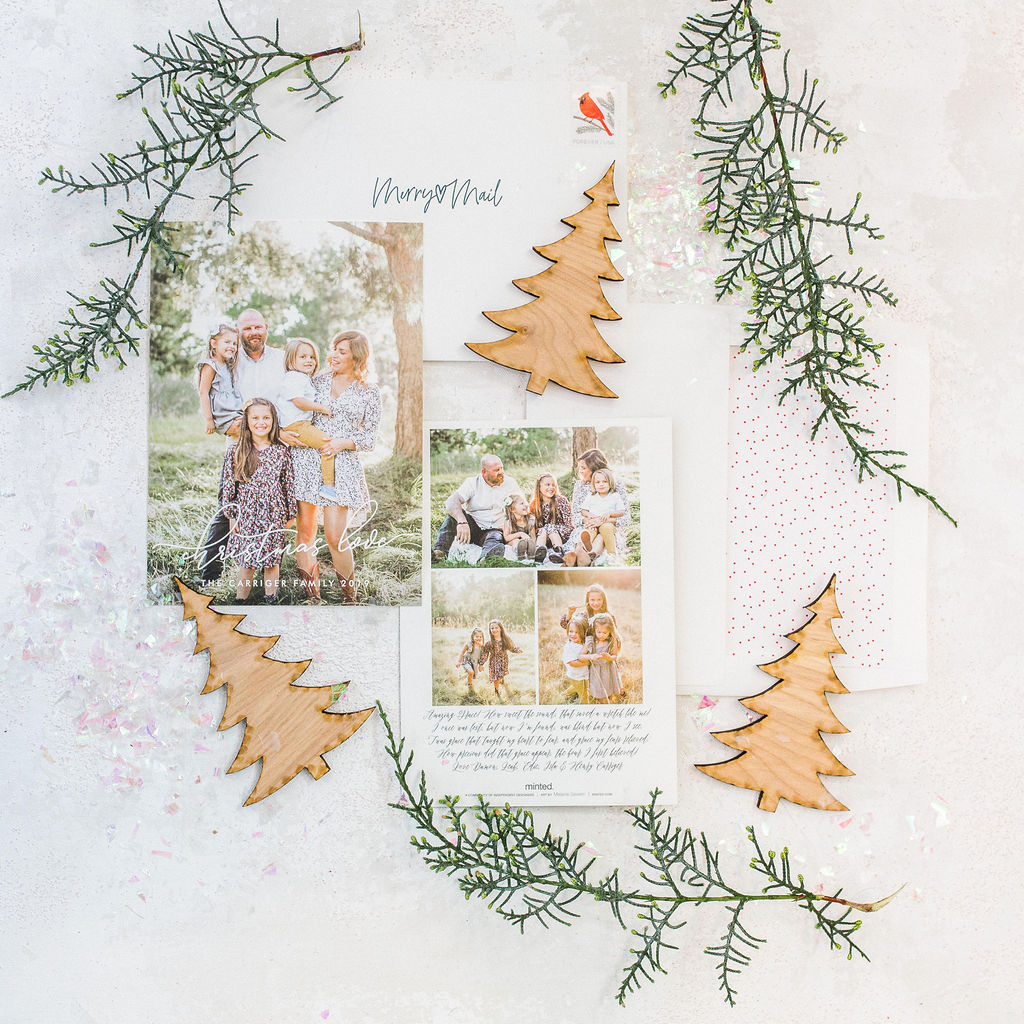 ---
A B B Y
Lucky Abby and her family got to shoot their holiday cards on their summer vacation to Hawaii! With the gorgeous beach and palm trees in the background she went with a bold but simple design with this card.
Isn't that high gloss iridescent detail pretty?! Another great new feature on Minted this year! Also, I can't believe how big her kiddos are getting! They look so grown up in these photos!!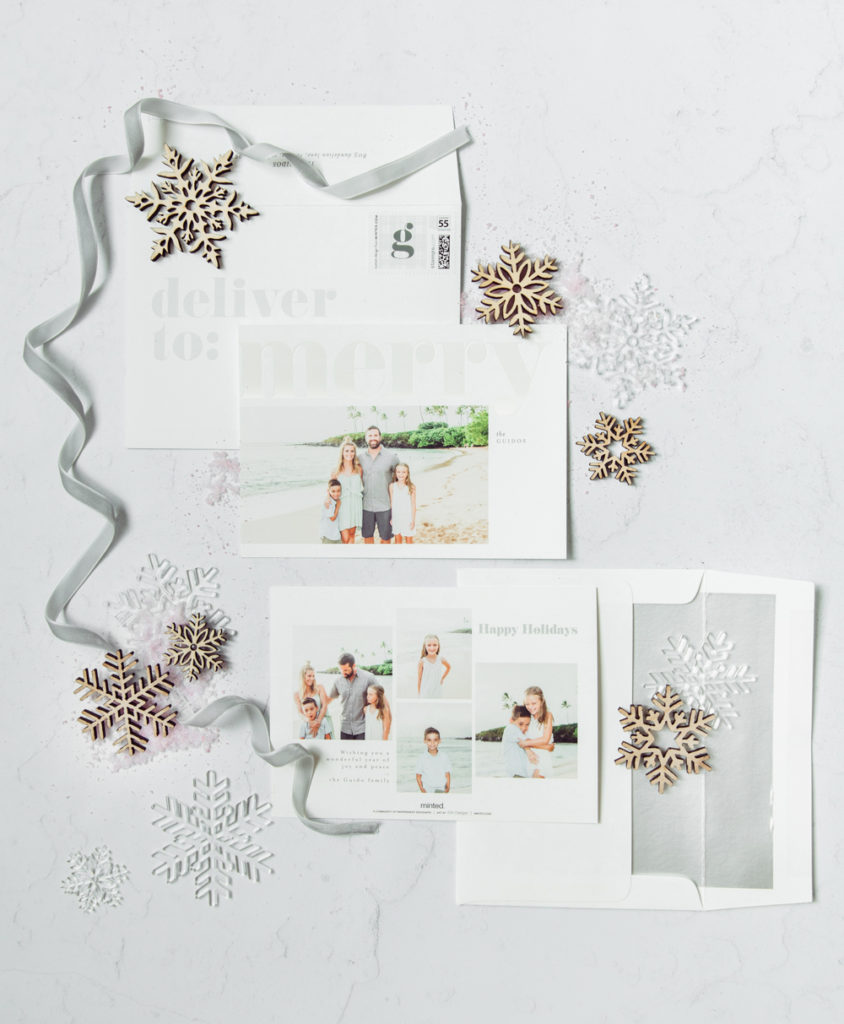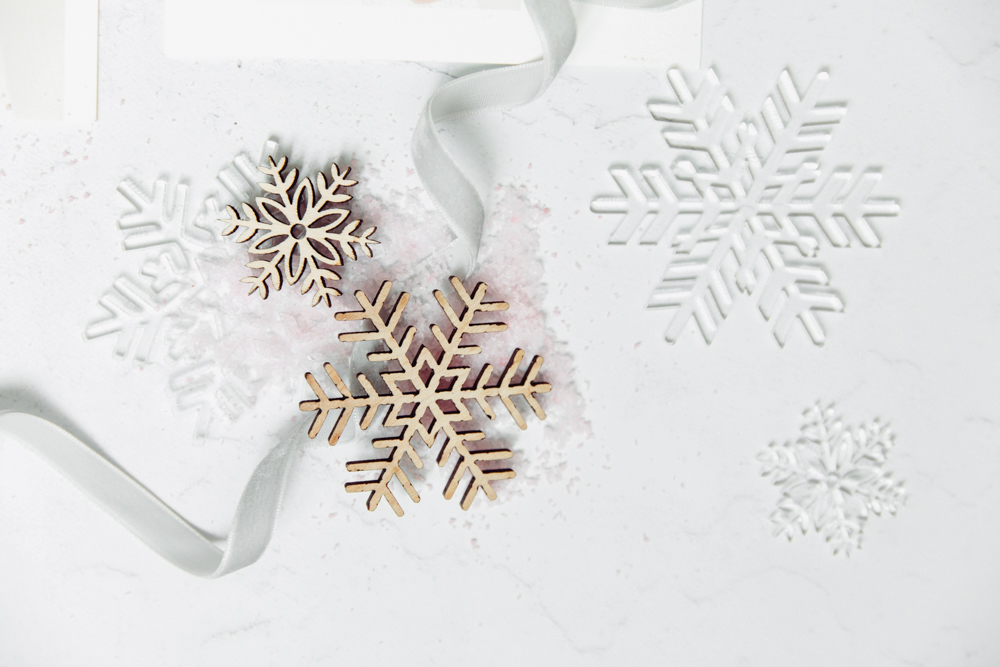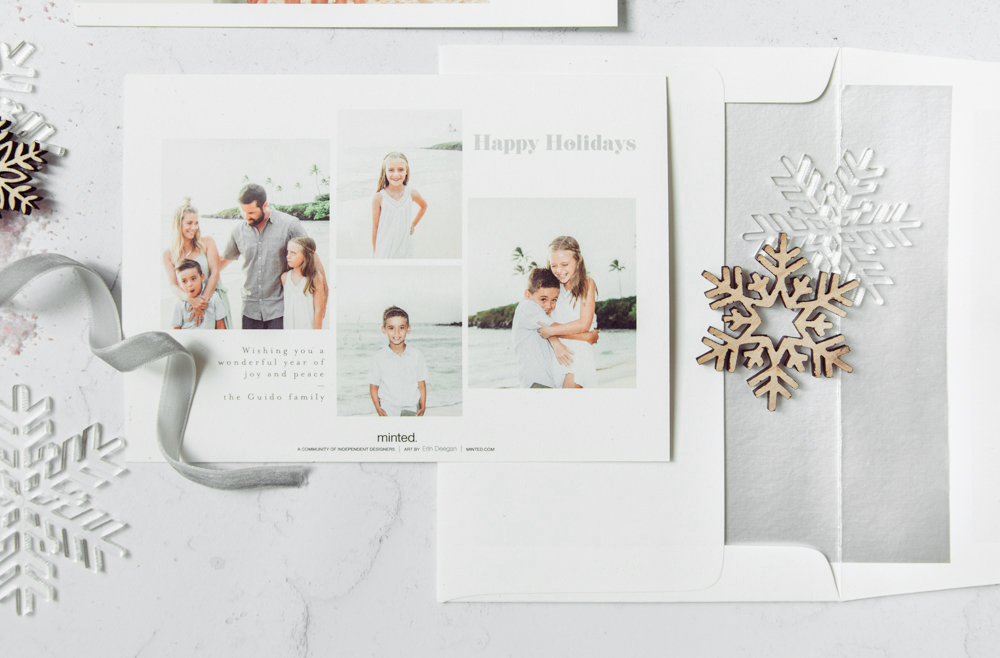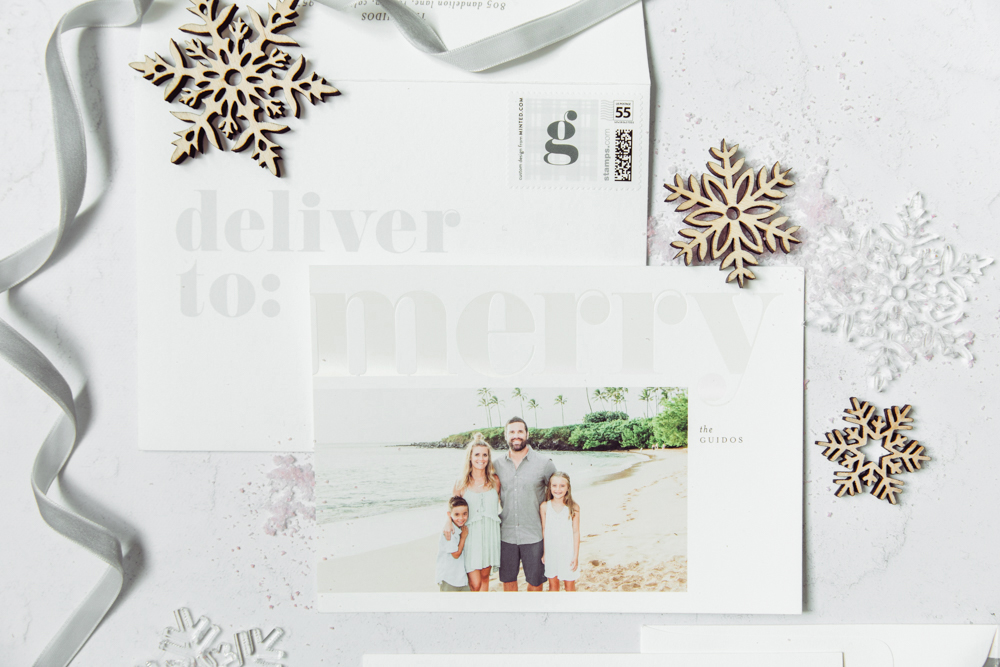 And there you have it, coming to a mailbox near you soon! I think we can all agree that Minted has the cutest cards for the holidays!! Don't forget to order yours asap and get that 15% off with code MERRY19!!
A special thanks to Cyd Weeks Photography and Dayna Studios for shooting these cards for us!
xx
Jacquelyn