---
It was that time. The time where you realize your little one is growing up, and not a baby anymore. What does one do to cope with this milestone of your 1st born going from baby to a little girl? Have another one? Thought about it, but apparently both parents need to agree, so throw that idea out the window. Next best thing which is usually my go to coping mechanism, bury myself in a room makeover! And that is exactly what I did.
I wanted to create a room for her that would be a room she could grow up in, and be just as fun and stylish as her. To redo a room from scratch was like a dream for me, so many options so many vibes to go off. When thinking of a "theme" I really didn't have a particular theme in mind, just that I knew I wanted it to have a California boho vibe.
Her room is also on The Glitter Guide today!
All Photos by our favorite lady, Yasmin Sarai.
Much like the rest of the rooms in home, I work around a particular piece of furniture or art print and go from there. The piece that put this whole room together was the custom kilim bench that Barrington Blue made for me. It was exactly what I wanted. The colors were point on with what was in my head. Along with the bench, I had her make pillows for her bed.
From there, it was just finding pieces here and there that screamed I belong in this room.
I have a strong obsession with Rattan. There is a piece or two in every room in my house. I just love it. So I knew that there had to be rattan in her room for sure.
Along side the rattan and the custom bench, the macrame hanging shelf was another piece that I had been obsessing with. It was perfect for her room.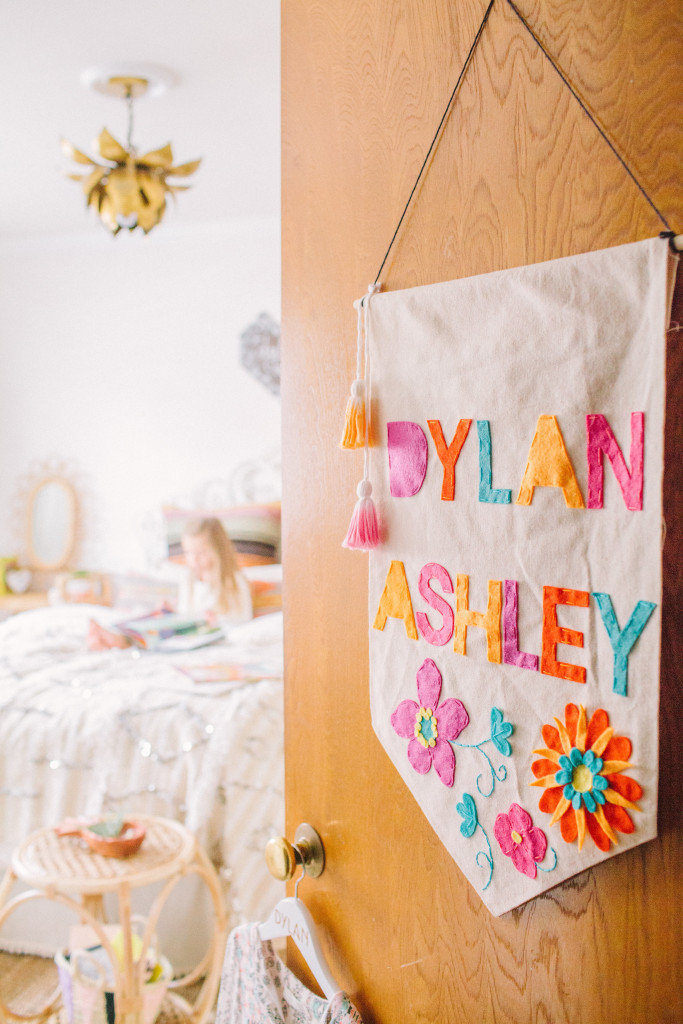 Lets take a little look, shall we?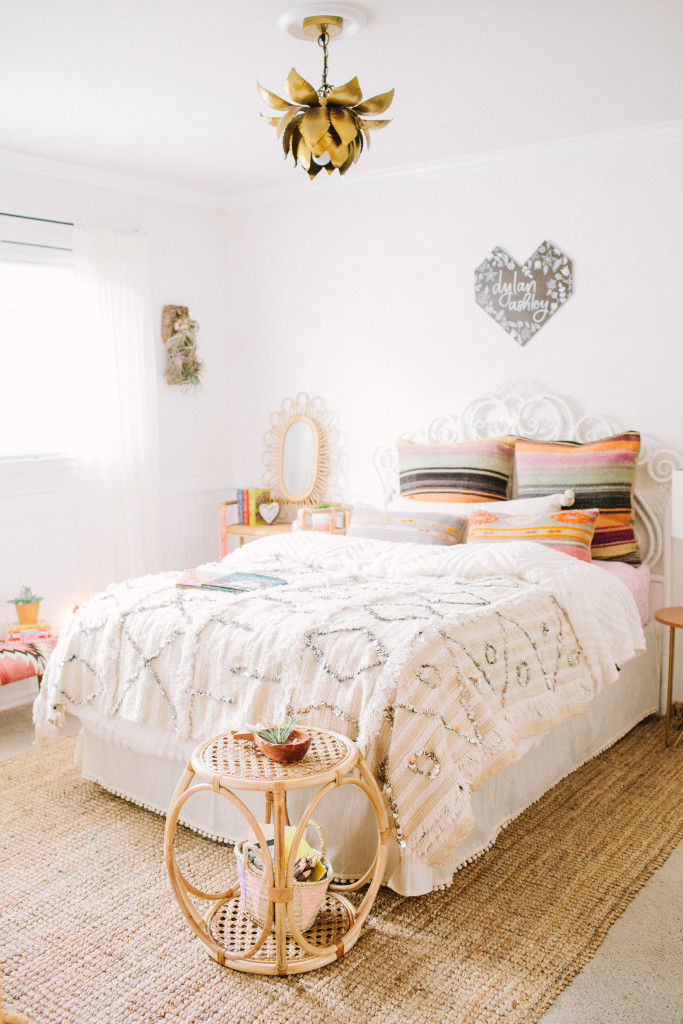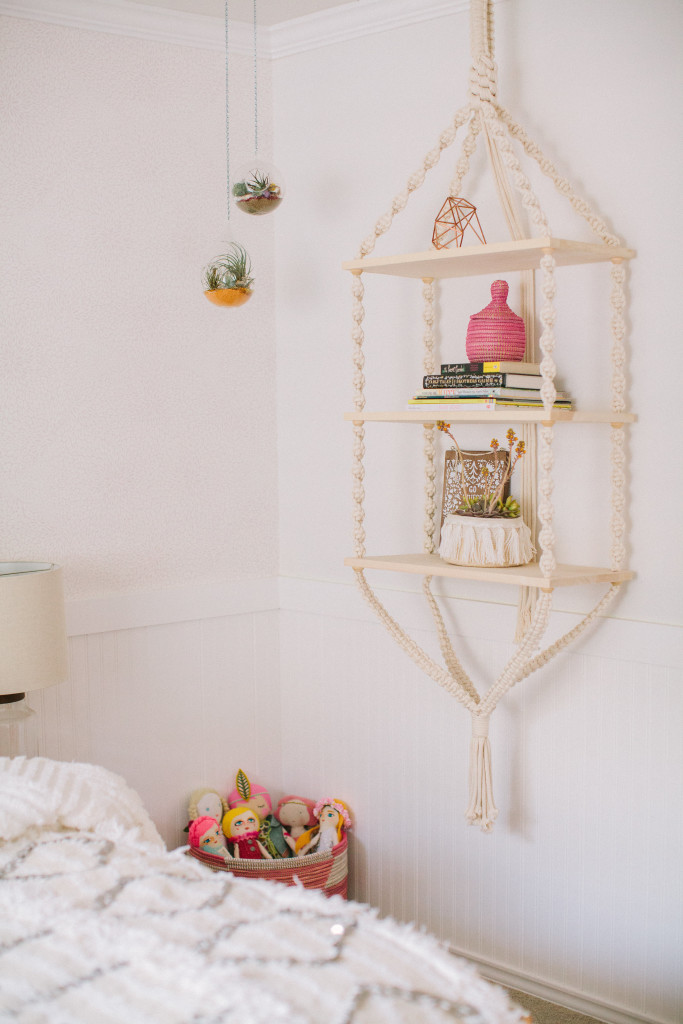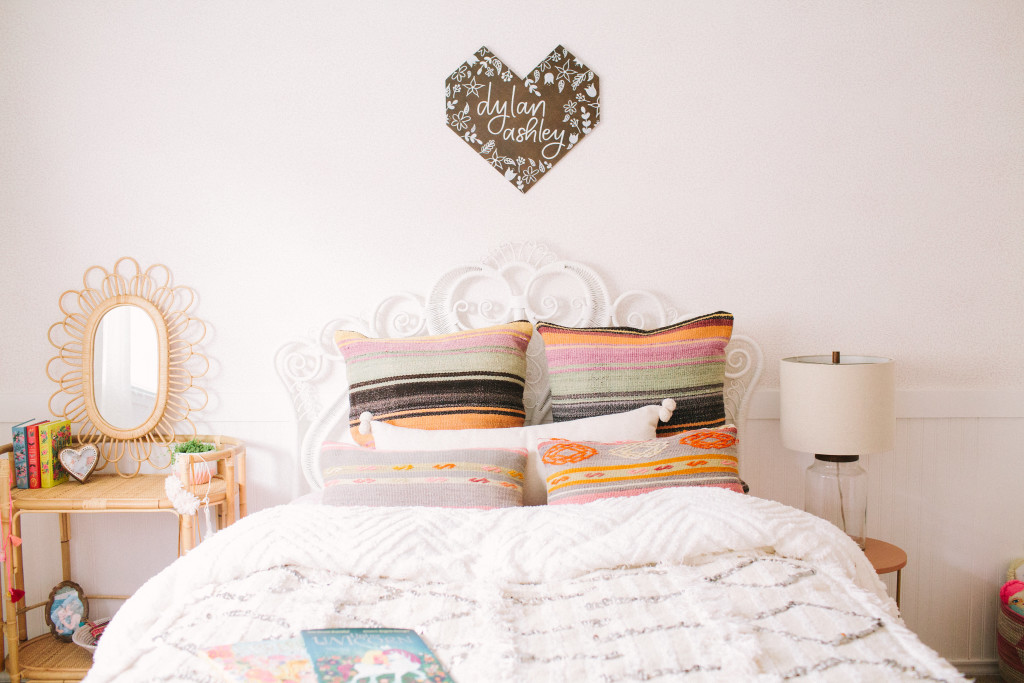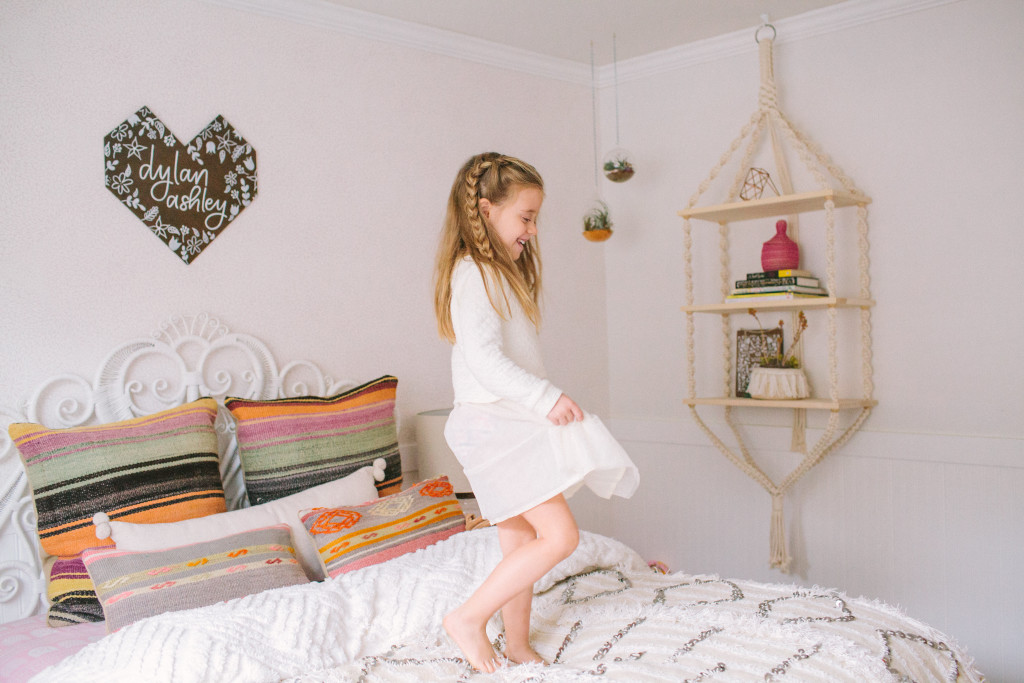 Geometric Heart was a love baby between The Duo Studio + Brown Fox Calligraphy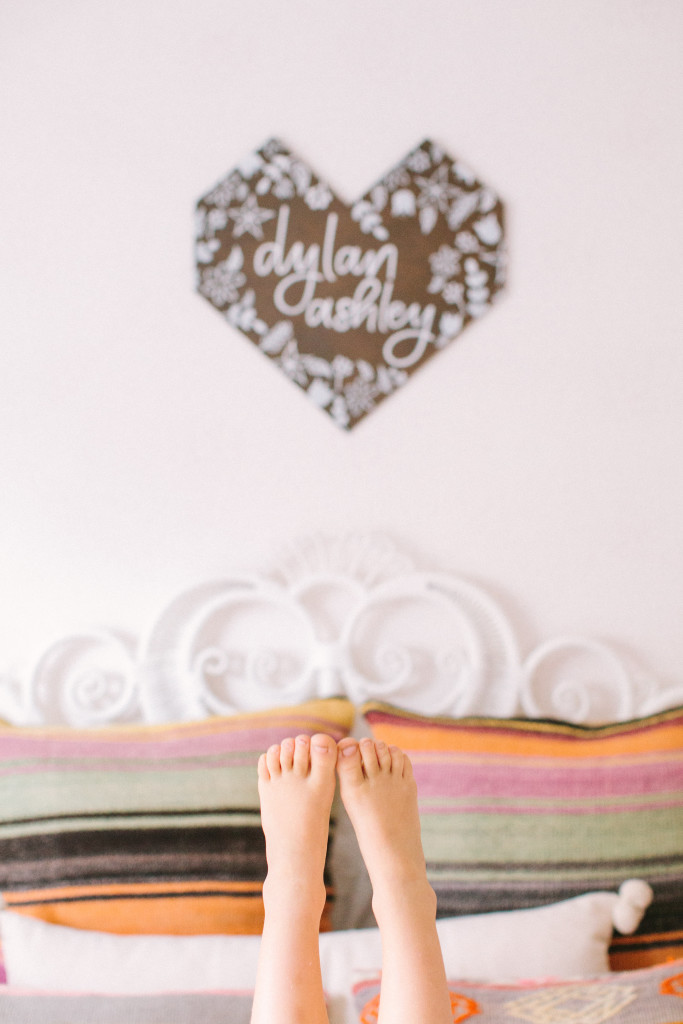 Custom Pillows | Moroccan Wedding Blanket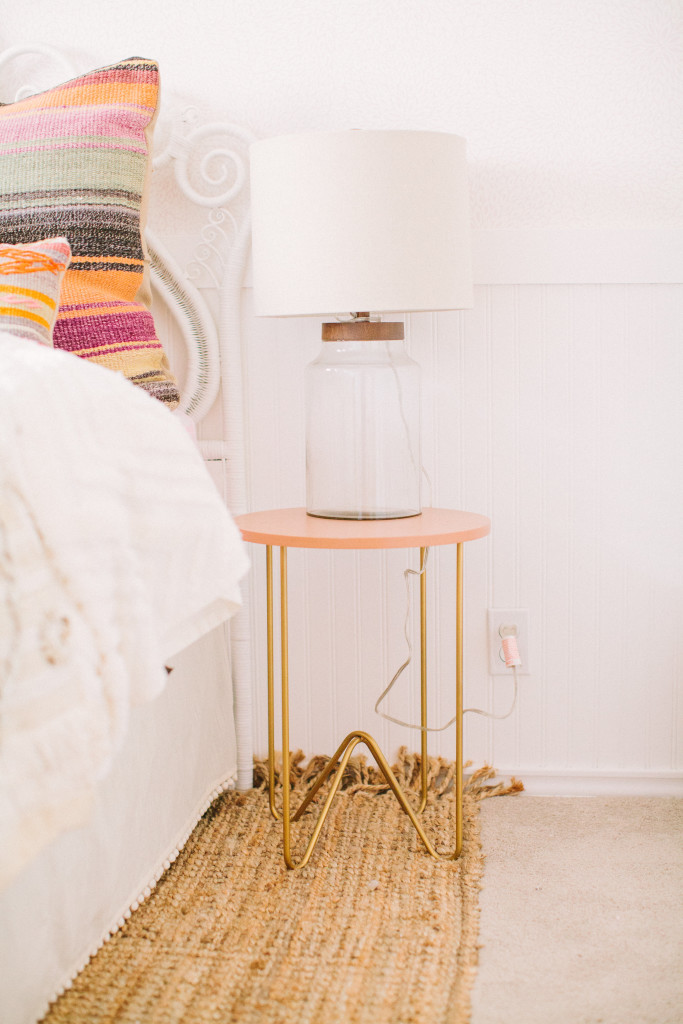 The rattan side table is no longer available but more rattan love from Sirena and Lily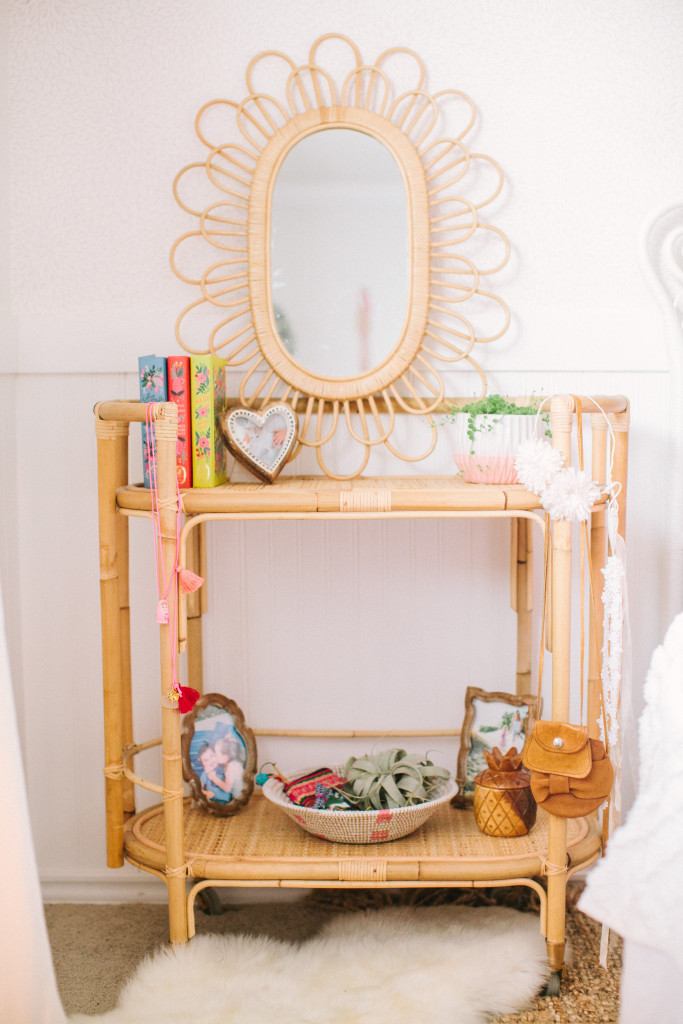 I created a vanity out of a rattan bar cart for her to store all her girlie little things which also serves as a side table.  This bar cart is no longer available but a similar one here. When she gets a bit older, she can also use this as her desk.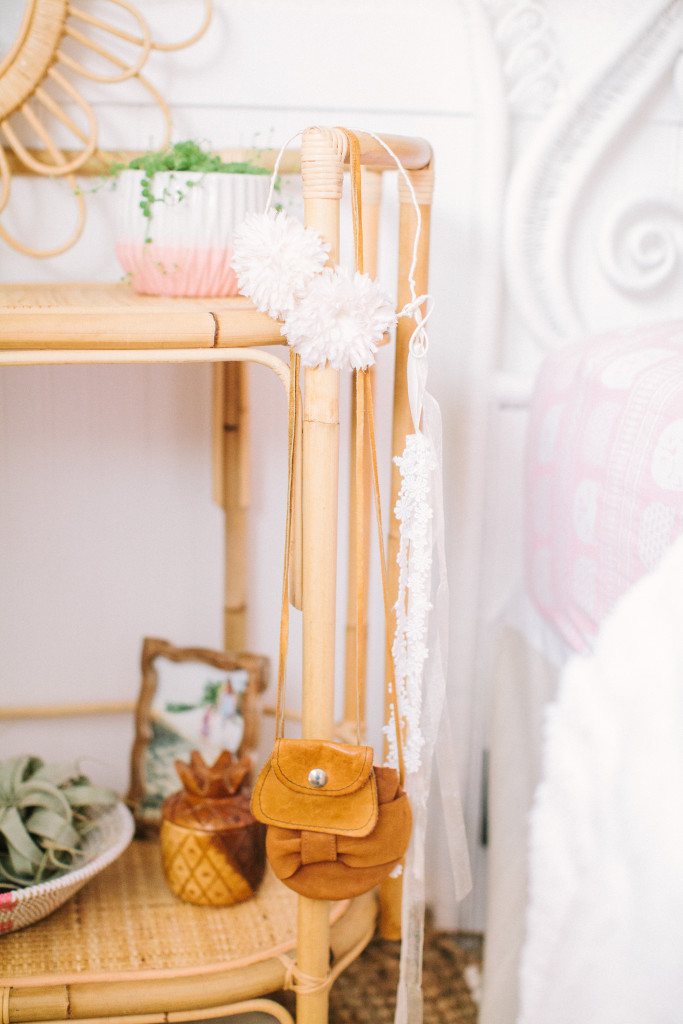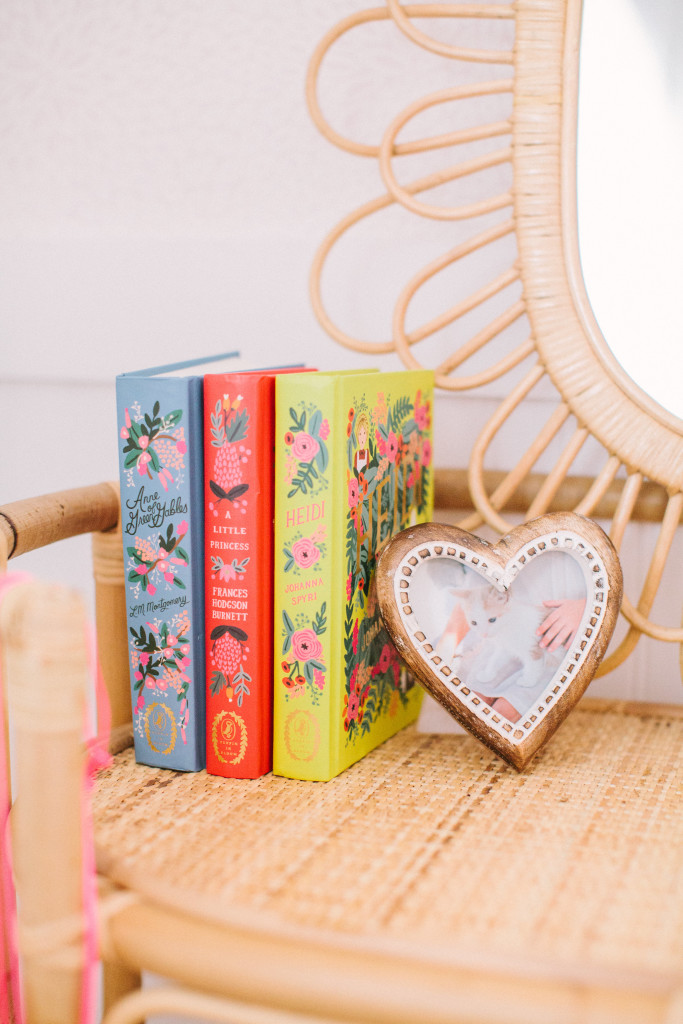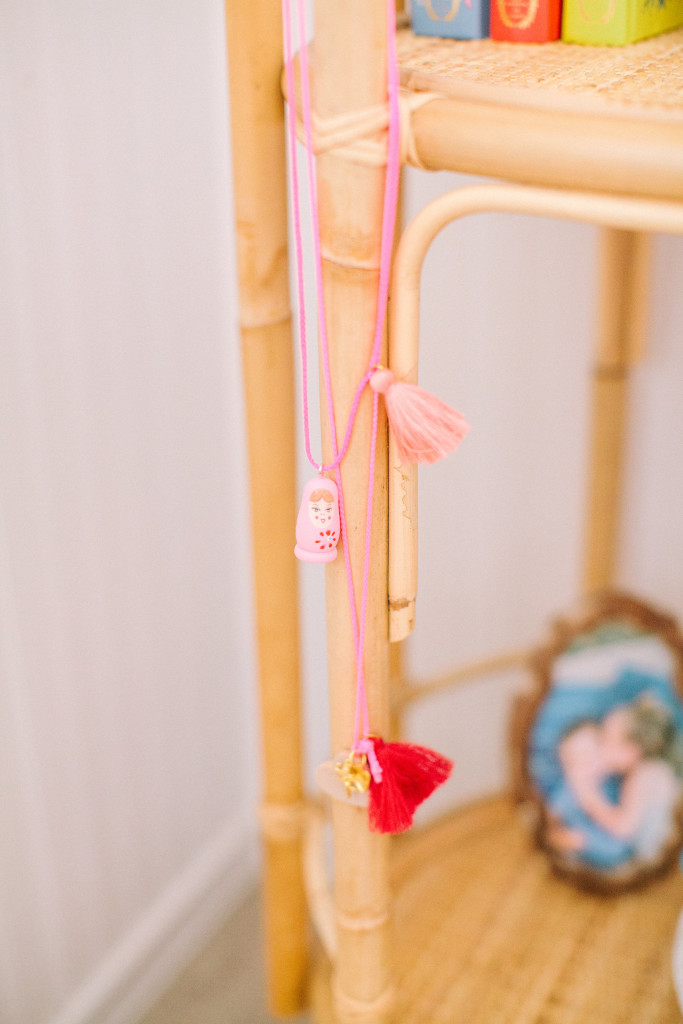 Her favorite Gunner + Lux Necklaces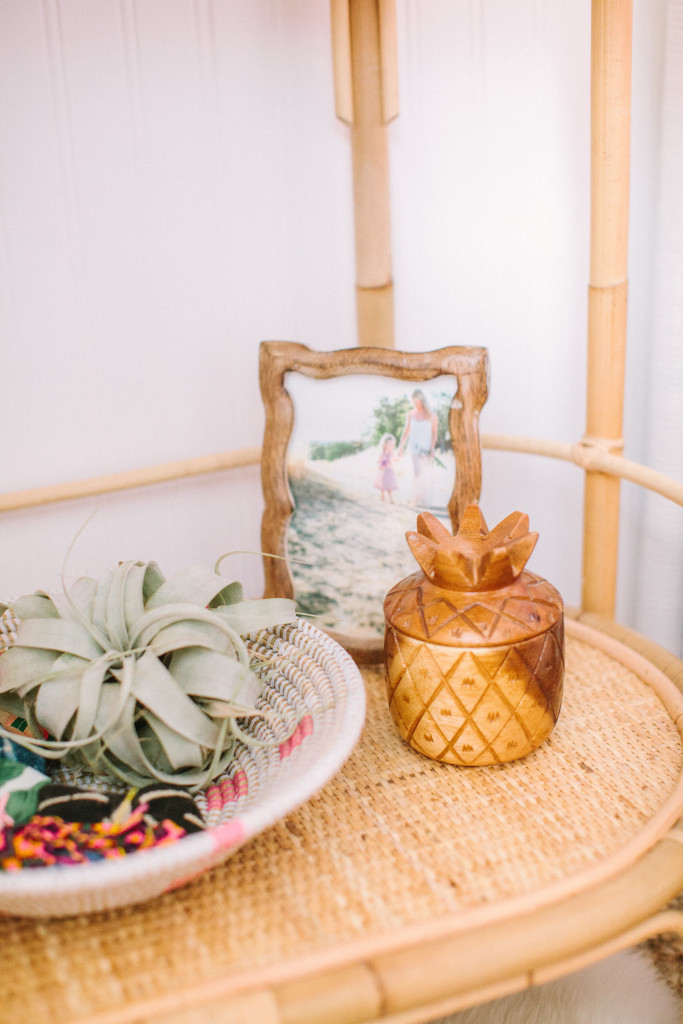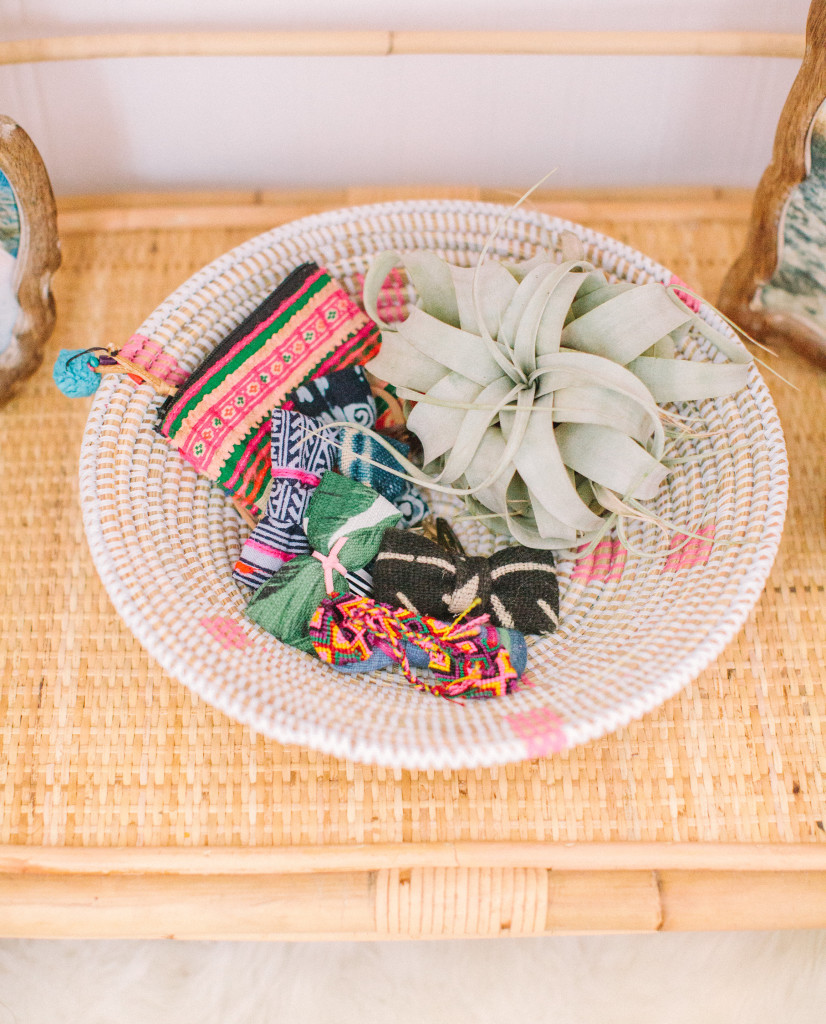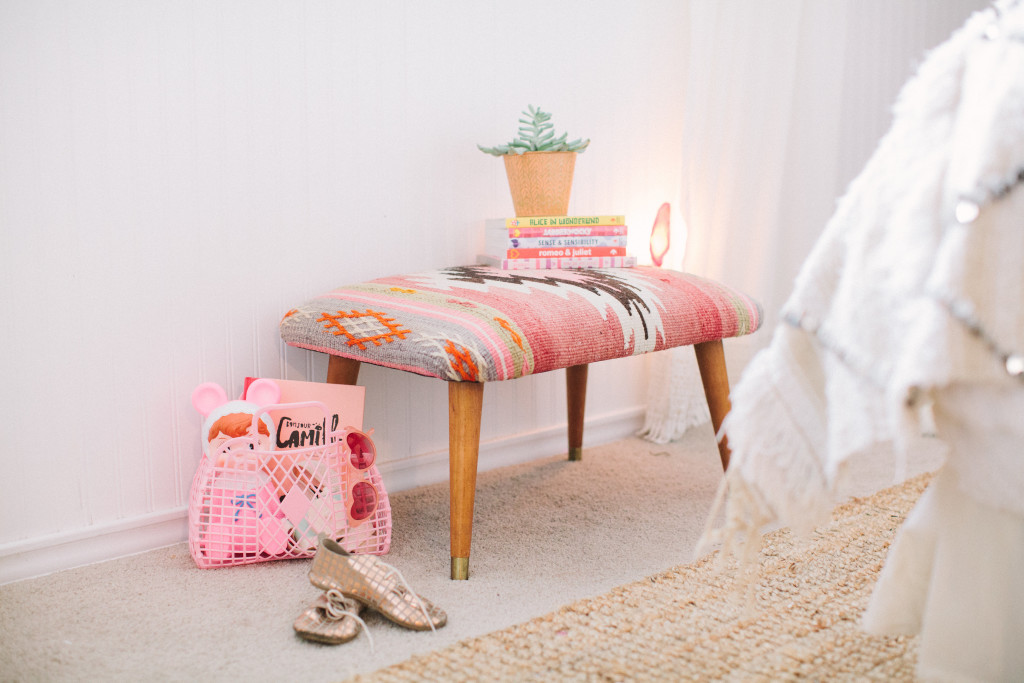 There is the bench that started it all! Isn't it just so perfect for this room?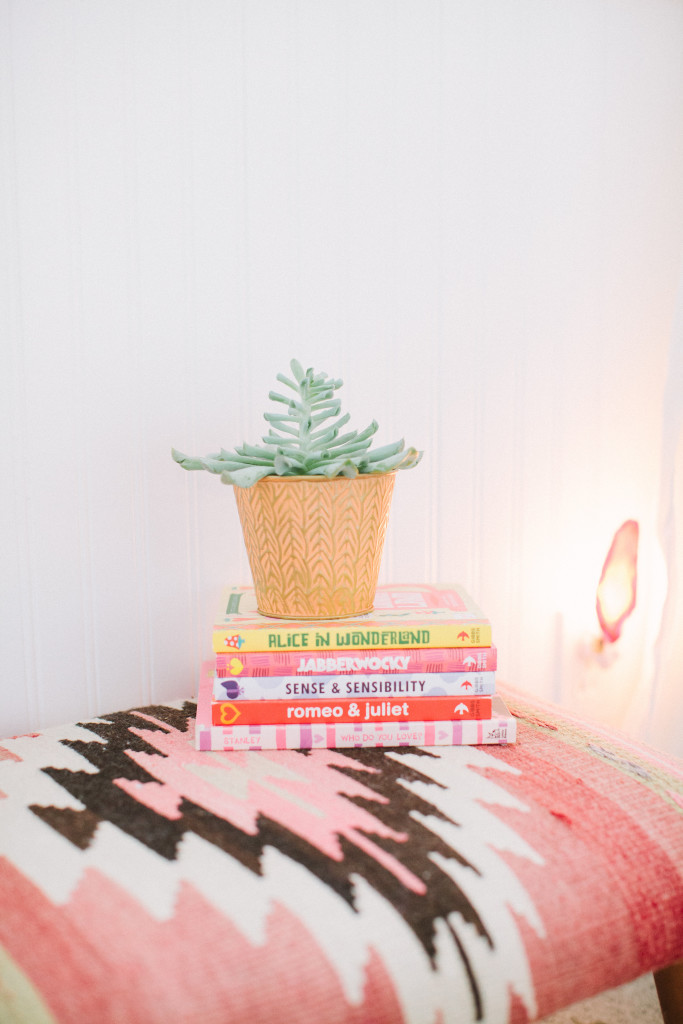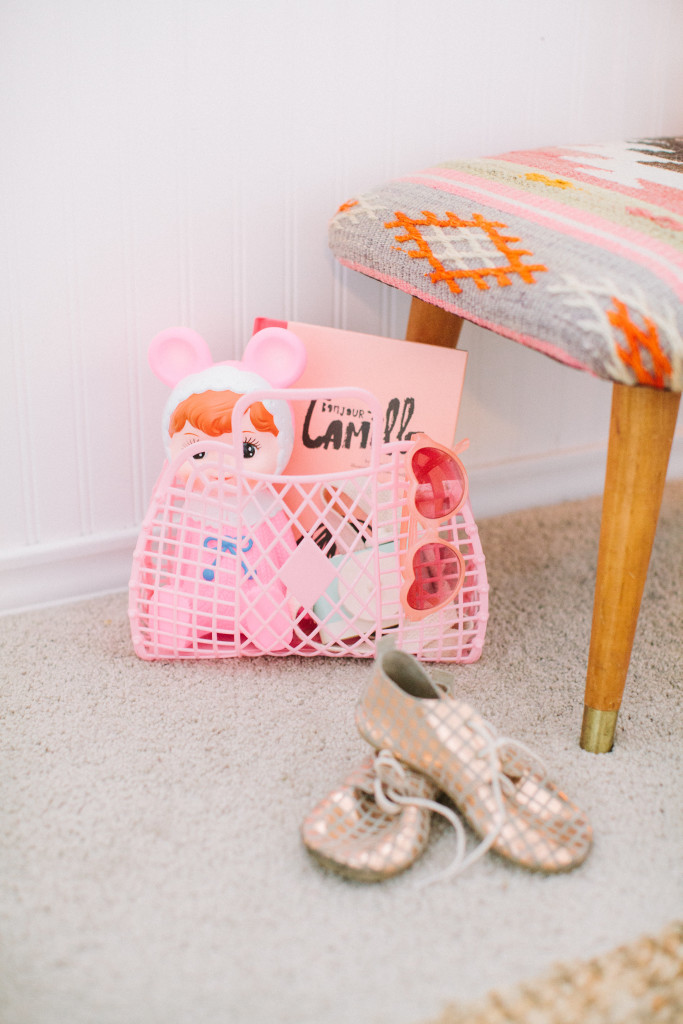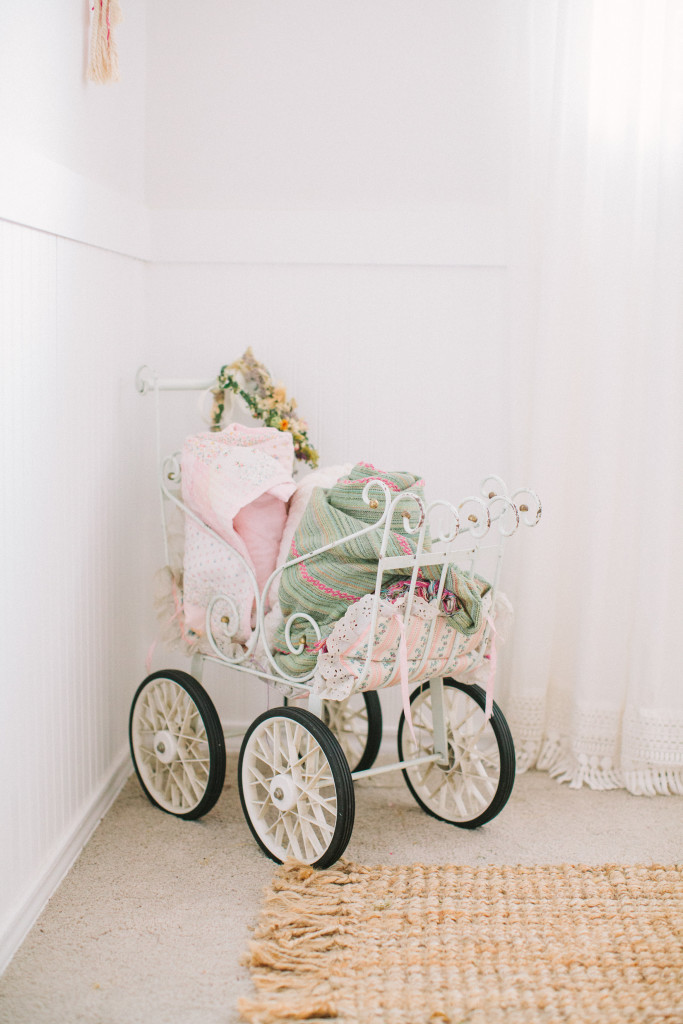 This stroller was mine when I was little. I love having it in her room for her to  play with. I filled it with her baby blankets.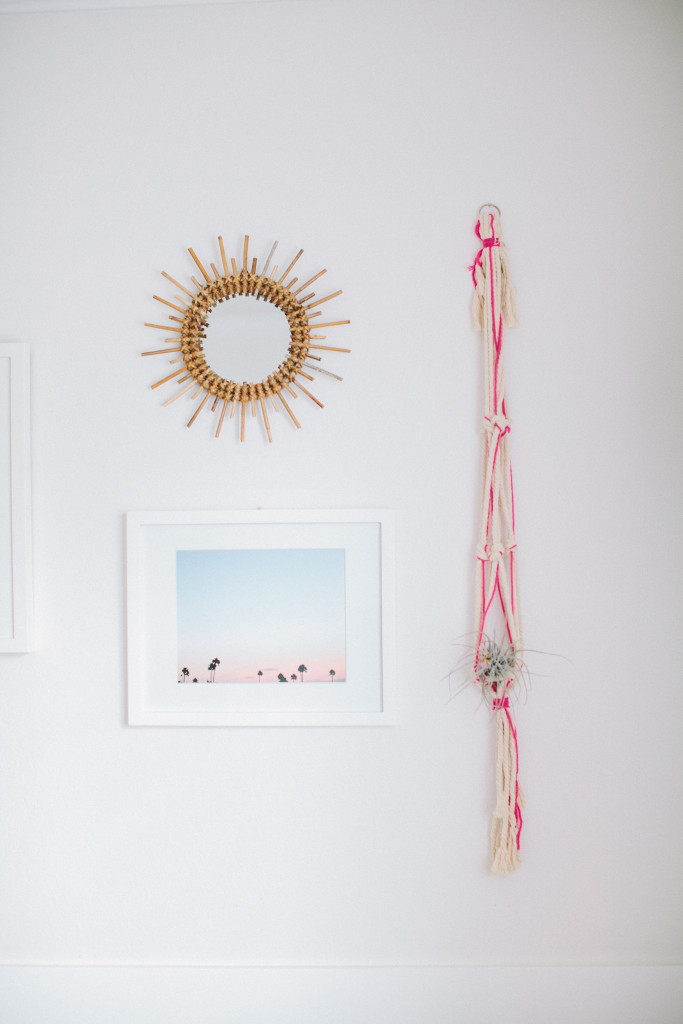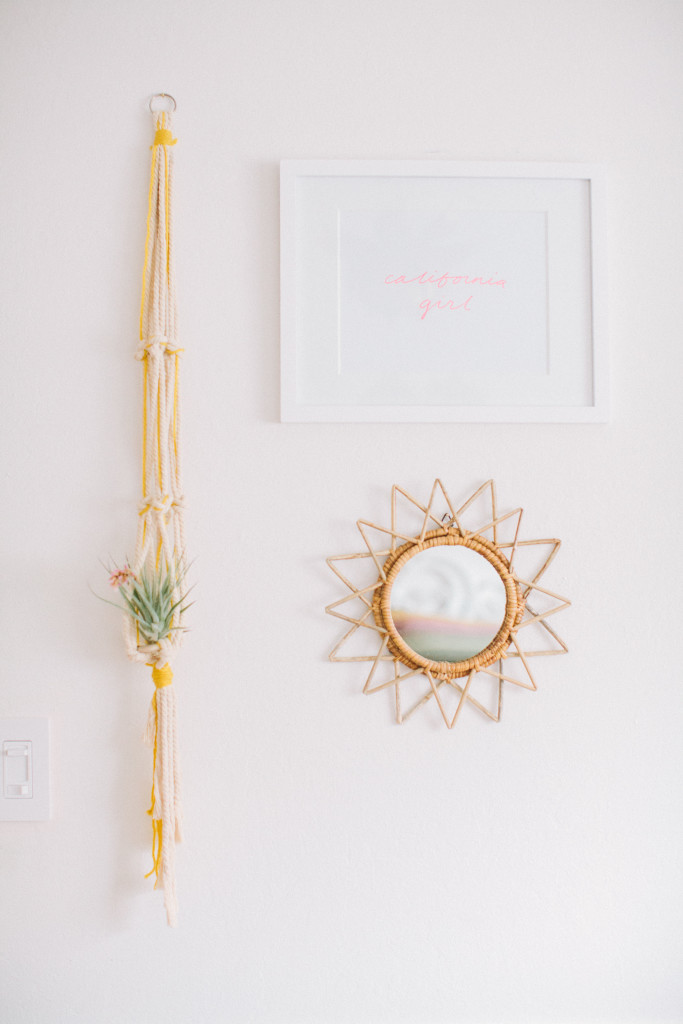 Woven Mirrors | California Girl Art Print | Macrame Hanging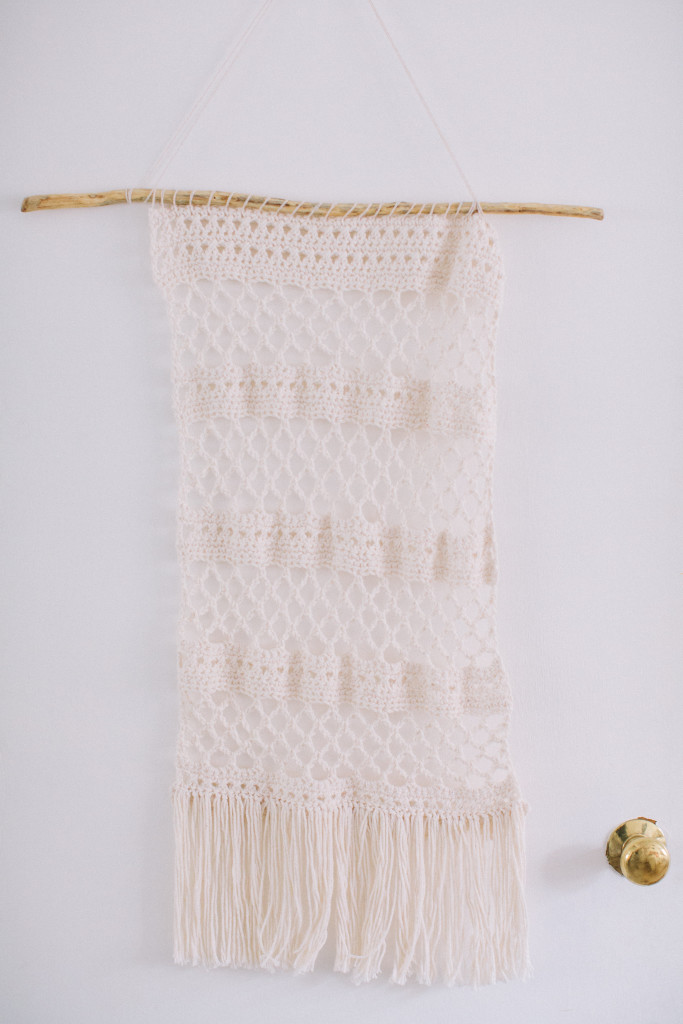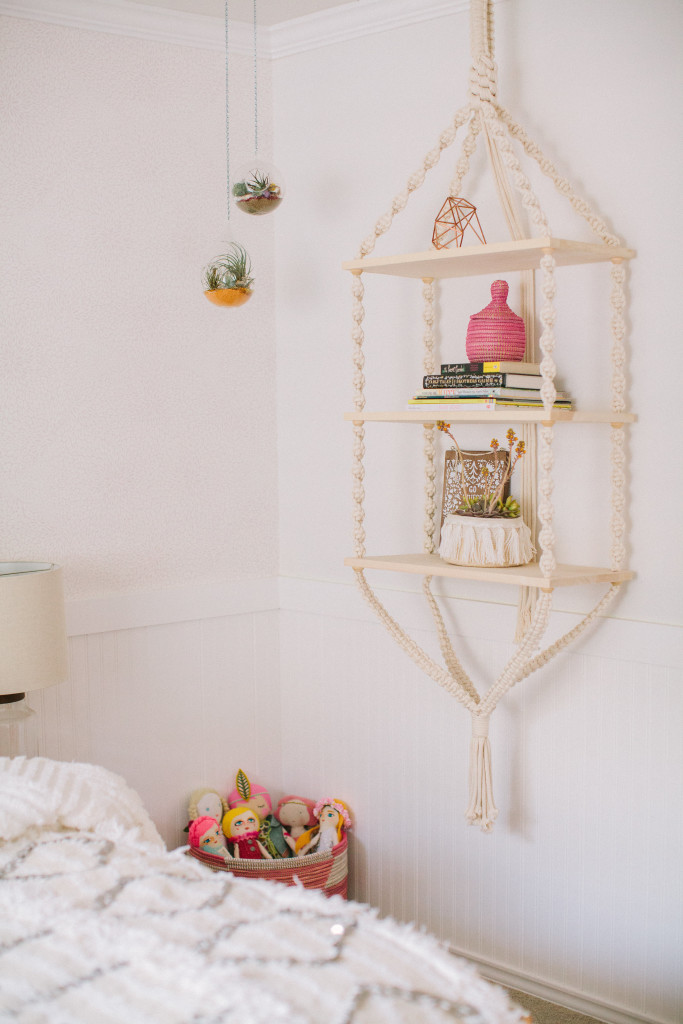 This is my favorite corner in her room. A collection of dolls, hanging terbiums, and a pretty macrame hanging shelf.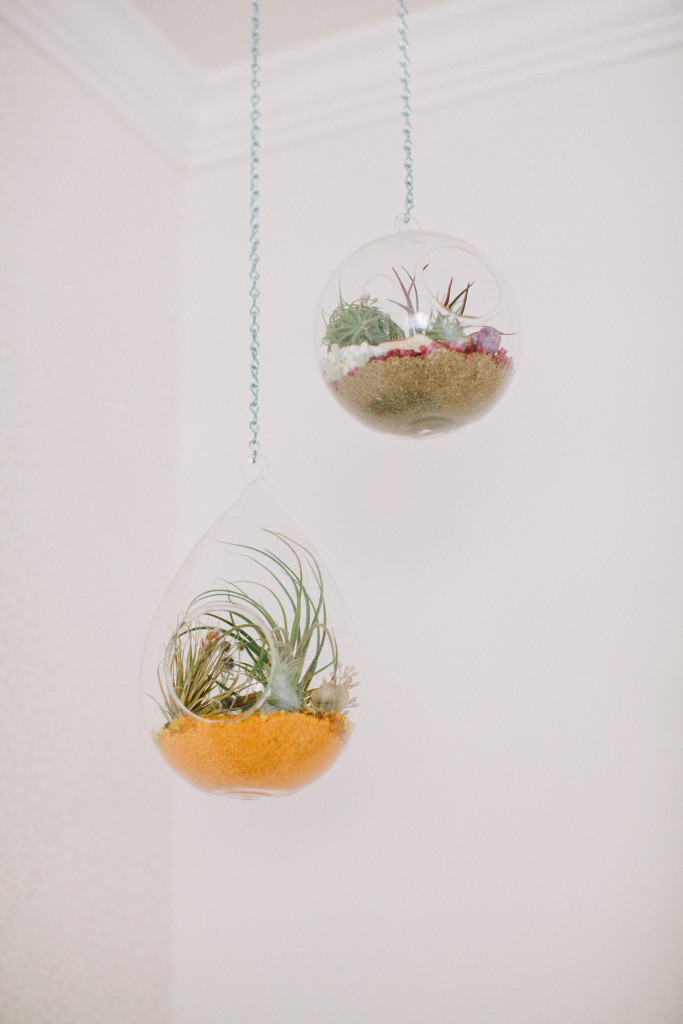 Hanging Terriums from our favorite plant haven, Dig Gardens in Santa Cruz.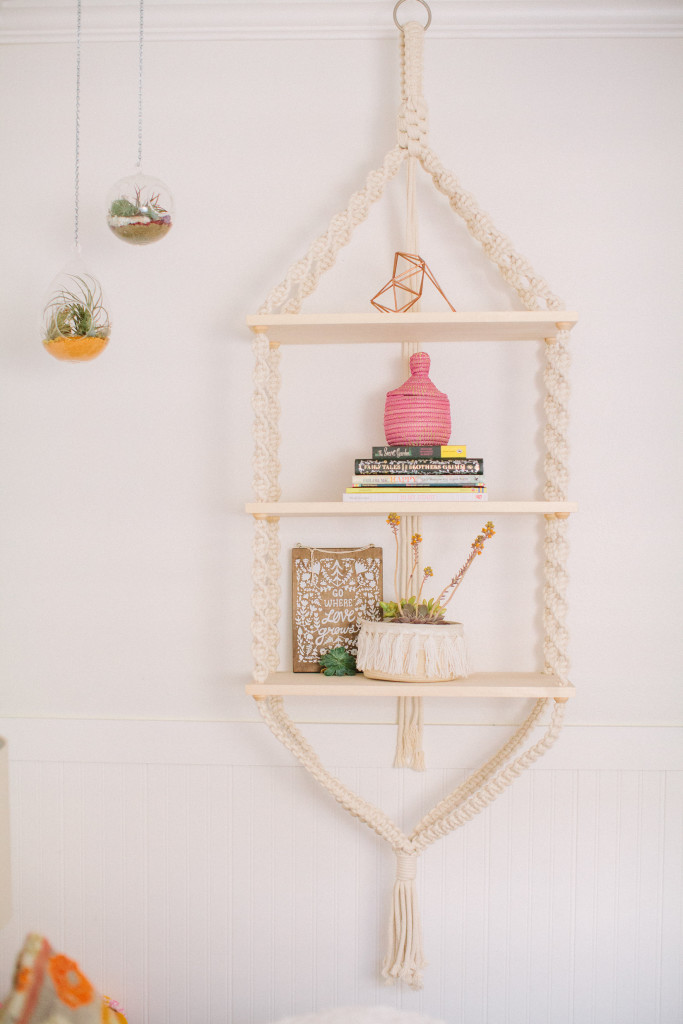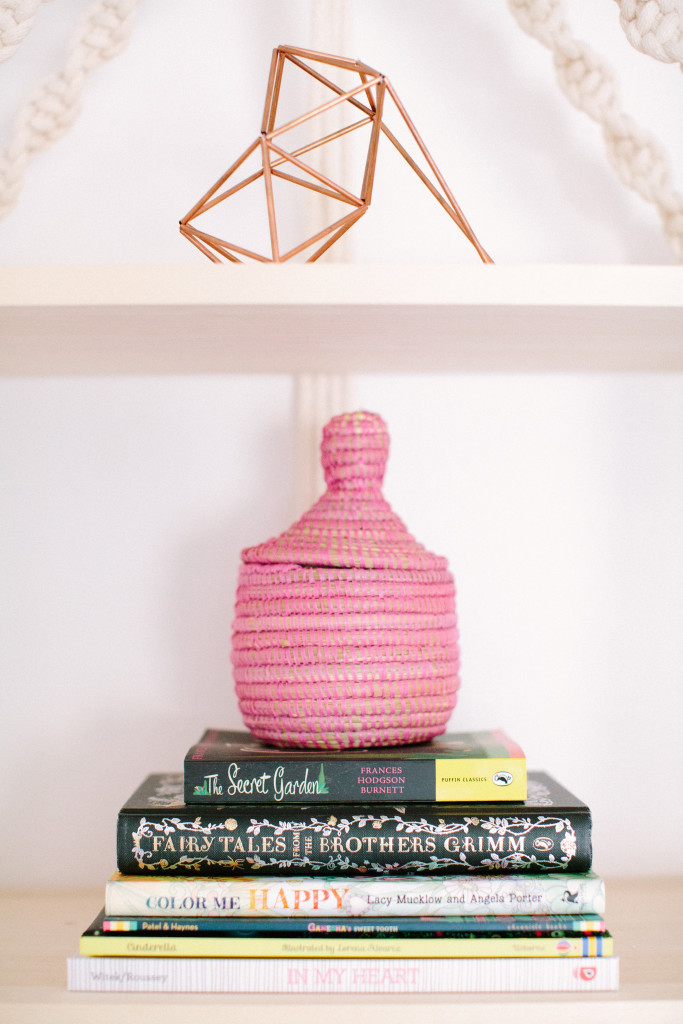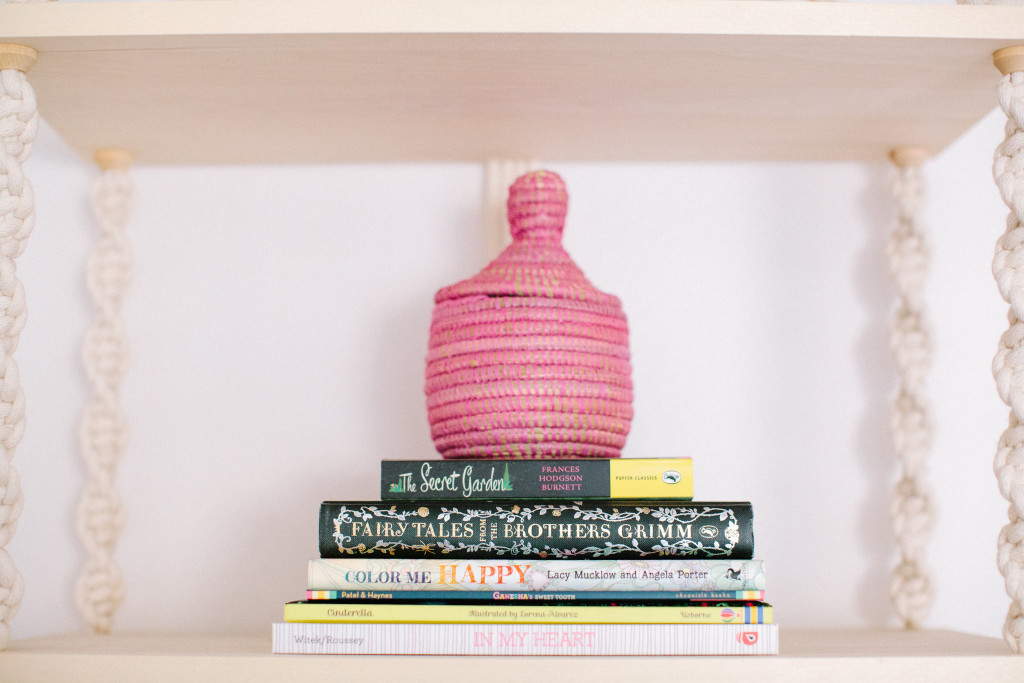 I love a picking out children's books for the kids room. Sometimes I pick ones out just for the cover. These are some of my favorite ones.
On top the cutest mini basket from our favorite store, The Little Market.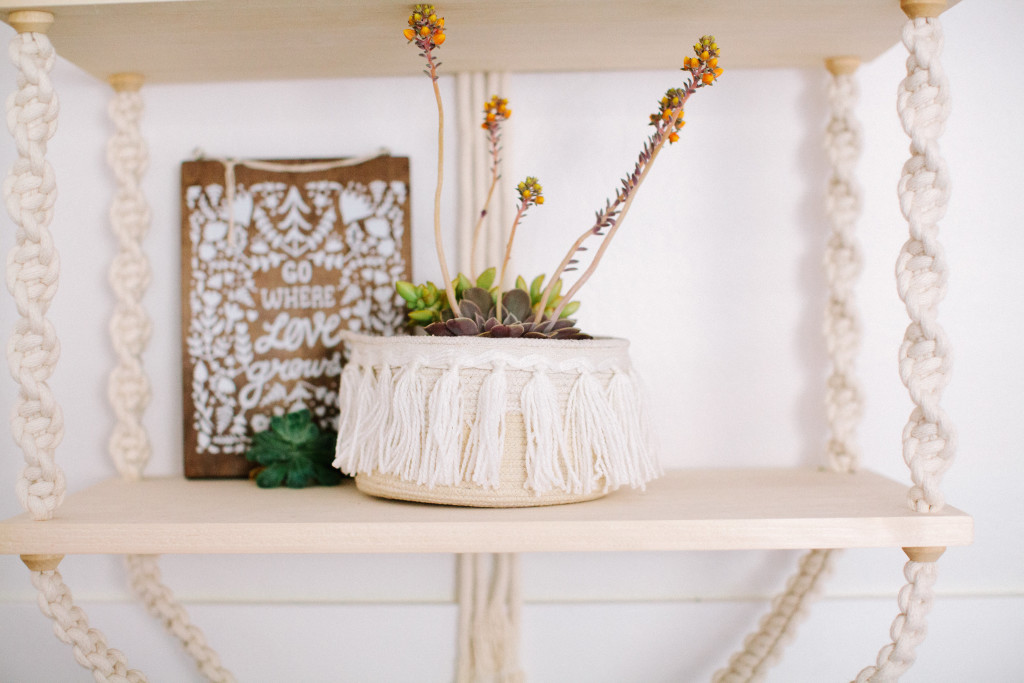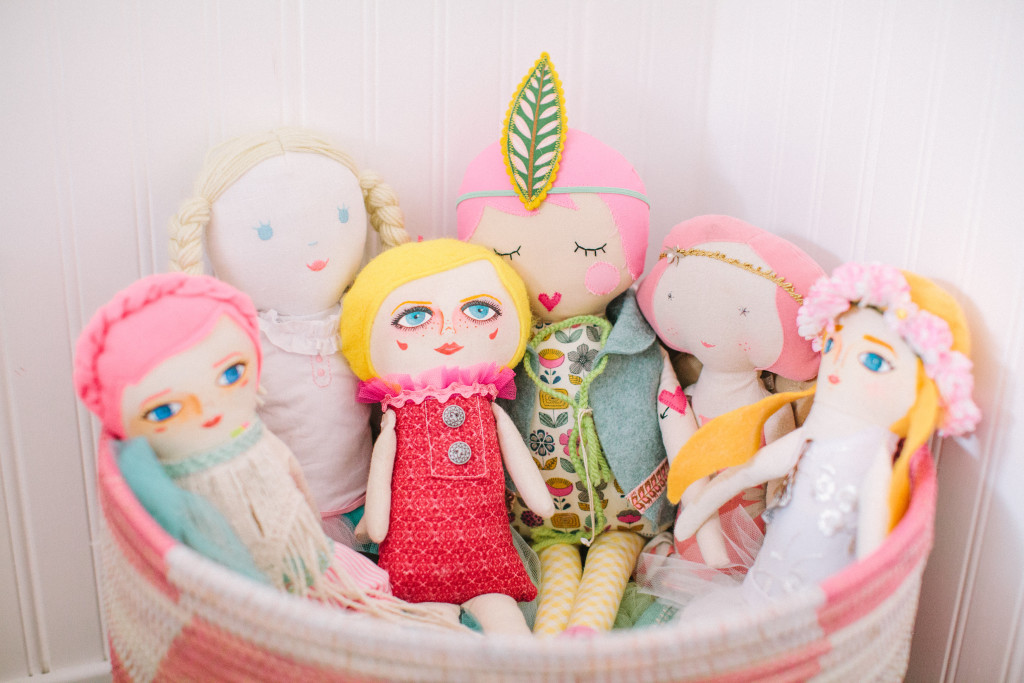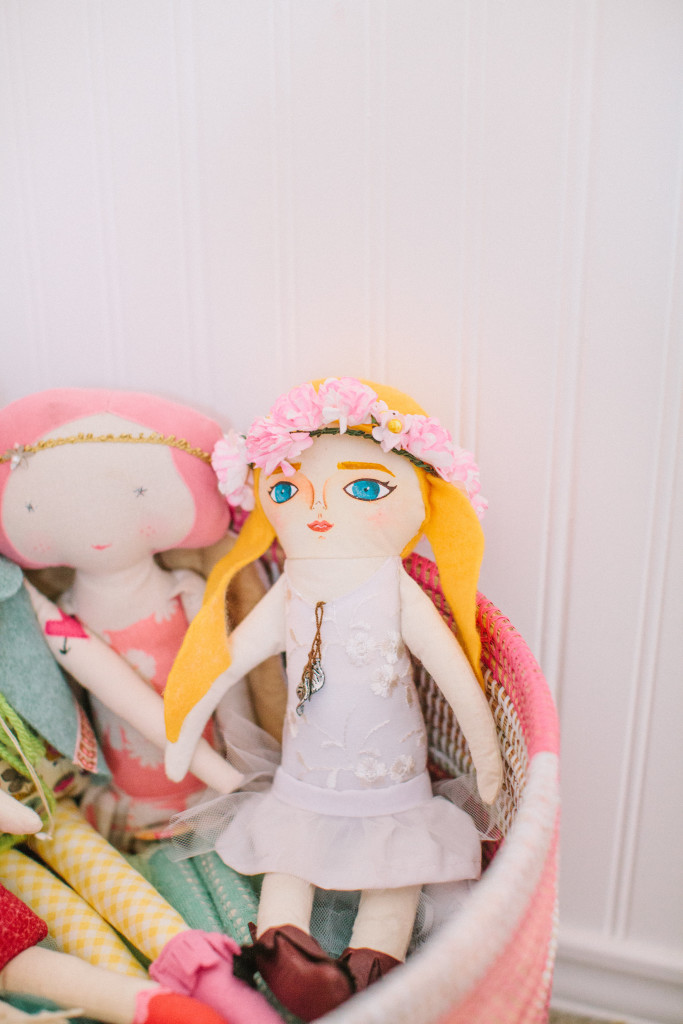 Beijos Babe Doll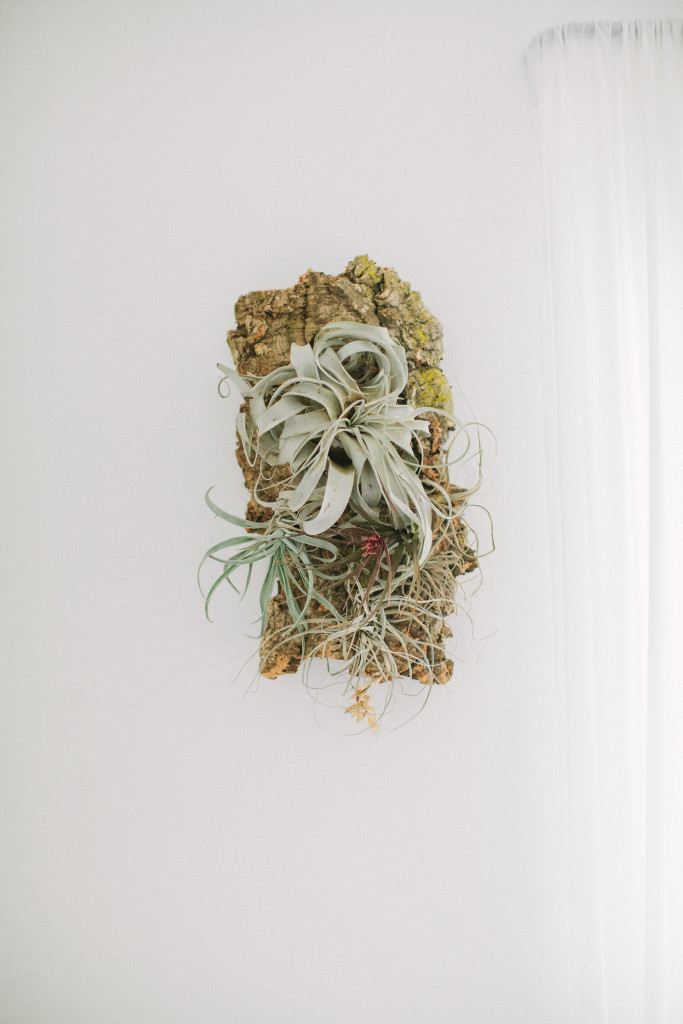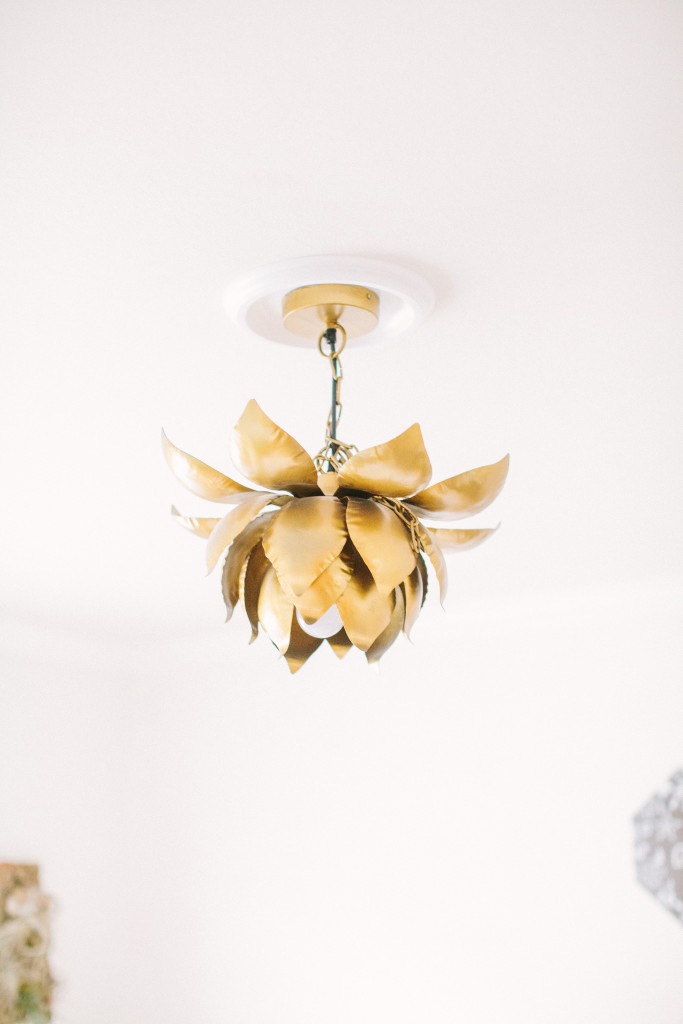 Gold Lotus Hanging Pendant Lamp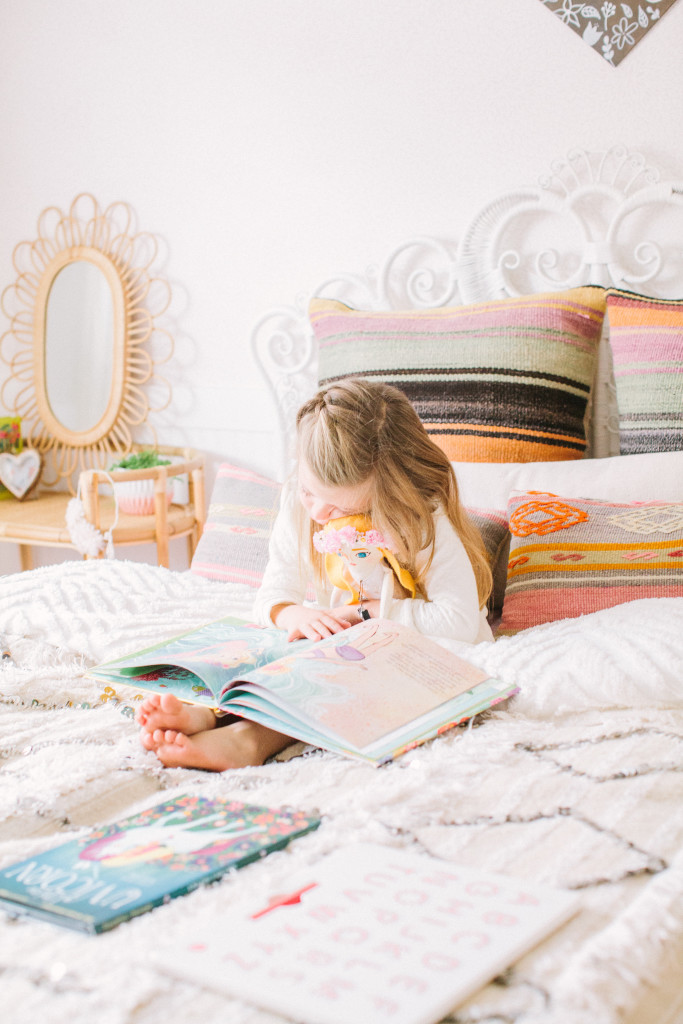 Well there you have it! I hope this gives you inspiration or a little nudge if you have dreams to give your little one a big girl room.
xoxo
Abby