We love the Oscars!  We love getting all of our girls together to watch the red carpet, see who wins and loses, and of course drink some cocktails and eat some yummy treats whilst gossiping!  It's the perfect girls night in!
This party is also featured on Inspired By This Blog today!!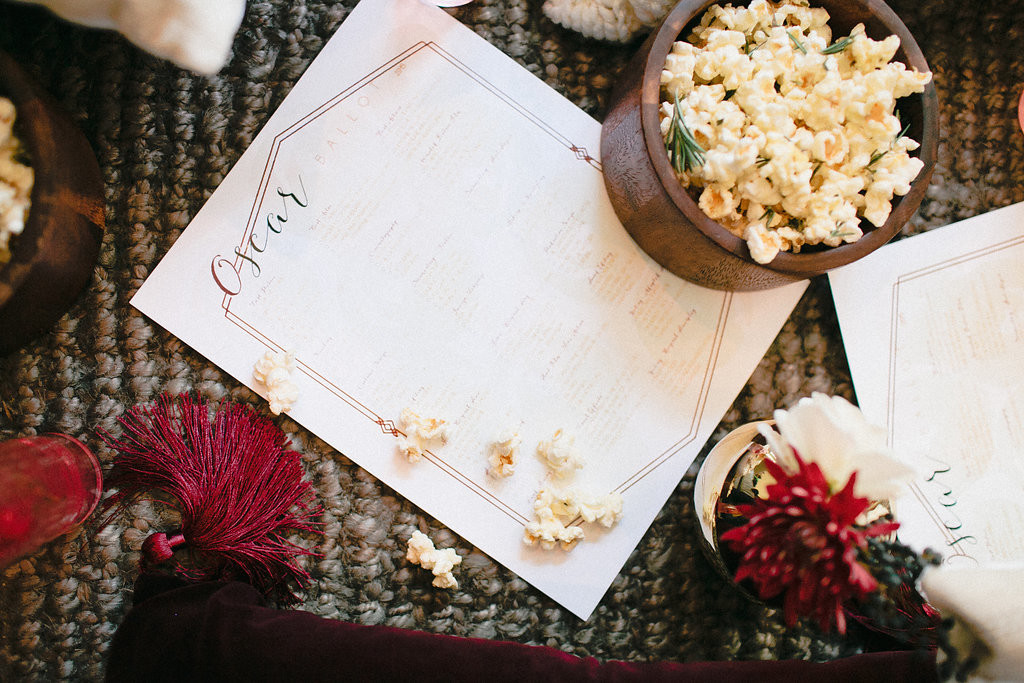 This year we stepped it up a notch and styled our party to more than just ordering a pizza and paper plates, we wanted something just as glam as the Oscars themselves!
We were inspired by the Pantone color of the year, Marsala, which we paired with metallics like gold and copper!  Honey Hue Paper Co created the perfect invite to send out to our favorite gal pals, cute water color signage for all the delicious food & drink, and our very own ballot you can download here!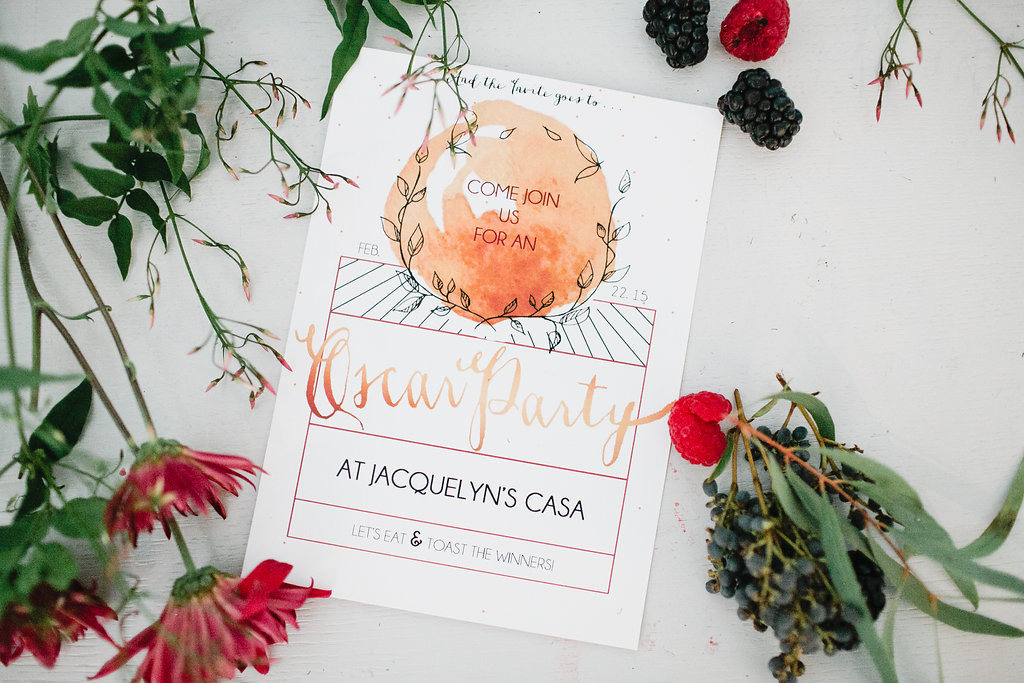 For food we did a blackberry, basil & goat cheese grilled cheese and rosemary buttered popcorn, both a usual basic food dressed up into something tastier and fancier!
 Hope you enjoy the 2015 Oscars this weekend and got a little inspiration from us!