So everyone knows (or can imagine) how difficult it is to dress yourself with a growing belly.  I'm 24 weeks pregnant and have run into some wardrobe challenges recently, so I visited Xpecting in Costa Mesa for some new options to throw into the rotation. They had some great stylish options from everyday looks, to dressy ones!  Here are a few of my favorites…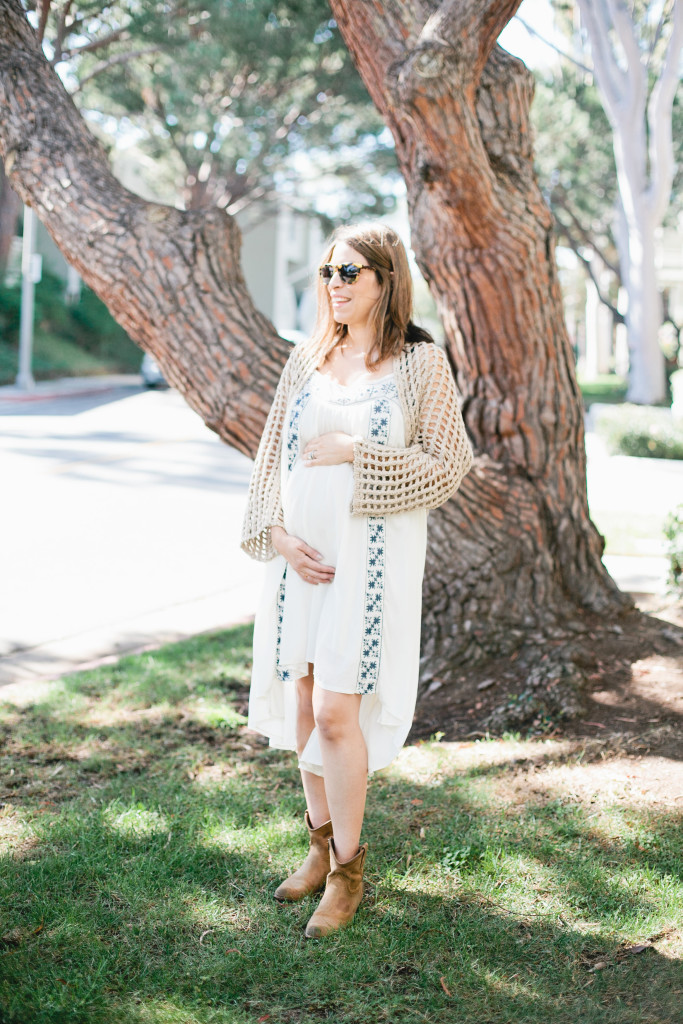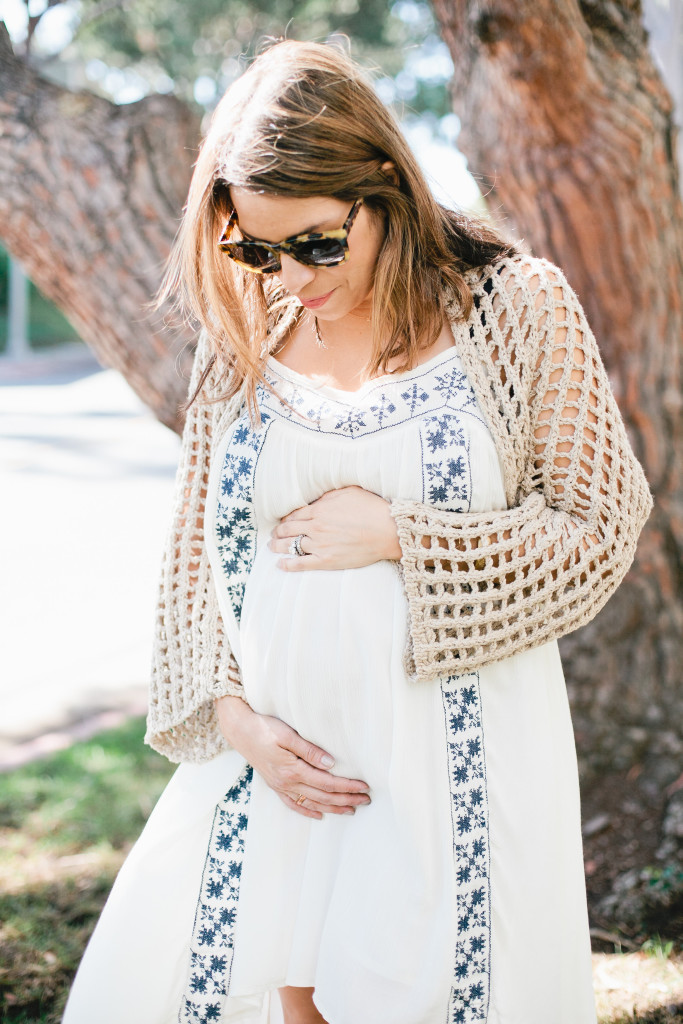 The dress by Lush was cute and comfortable and the sweater by Free People could go with everything! A great outfit to dress either up or down.
I'm such a tee shirt girl, so this one is one of my favorities!  This high low LNA tee and comfy drawstring Lush pant are great "go to" pieces.
This is the perfect jersey dress by Splendid paired with a Free People shawl.
Black leggins are a staple so it was great to find this fun tunic by Free people to pair with them.  All of the pieces I chose from Xpecting were great investment pieces because they could work post baby too!  Thanks so much to Xpecting for being so helpful in dressing my growing bump.  I'll be back very soon as the belly gets bigger.  All pieces can be found at Xpecting Boutique in Costa Mesa now.