Grapefruit Thyme Fizz
For our recent Oscar Party we had a few classics for food, but dressed them up a little…
For example, a goat cheese, blackberry & basil grilled cheese and rosemary popcorn!
We wanted to do the same for the drinks…
So we took a classic Greyhound and dressed it up!  And the Grapefruit Thyme Fizz was born, and boy aren't we glad!
These drinks are not only refreshing but also incredibly delicious, and with this unseasonably hot weather we are getting in California they are pretty perfect for the Oscars!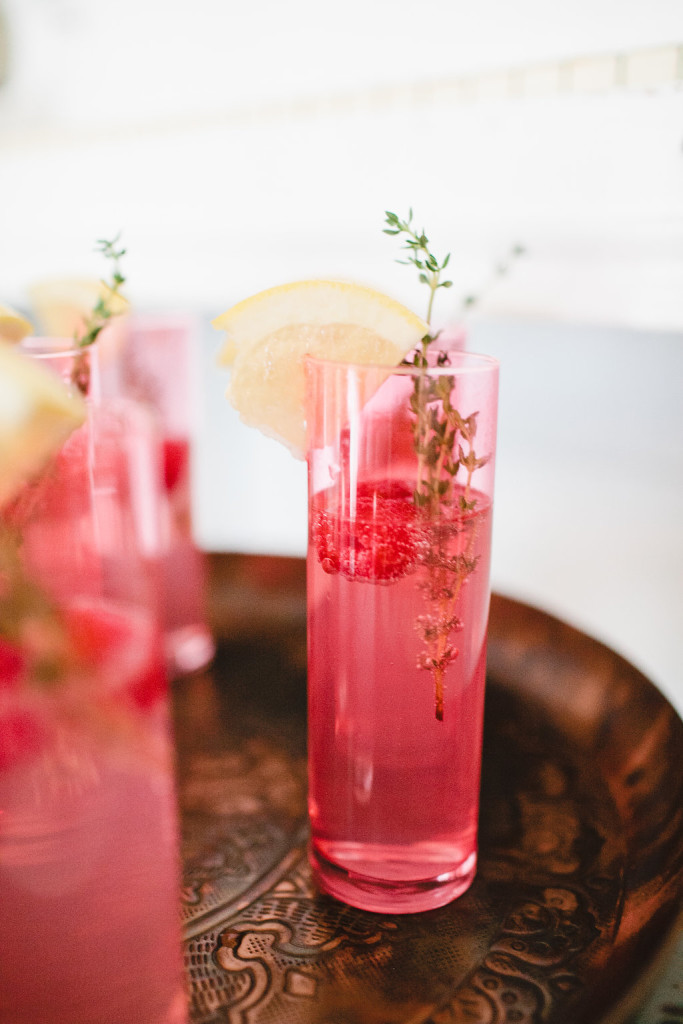 Ingredients
1/2 cup  Sugar
1/2 cup  Water
6 Thyme Sprigs
1/4 cup  fresh Lemon Juice (from about 2 lemons)
1 cup  Grapefruit Juice (strained; from about 3 grapefruits)
8 ounces  Vodka
2 1/2 cups  Seltzer
Thyme sprigs, Raspberries & fresh Grapefruit slices for garnish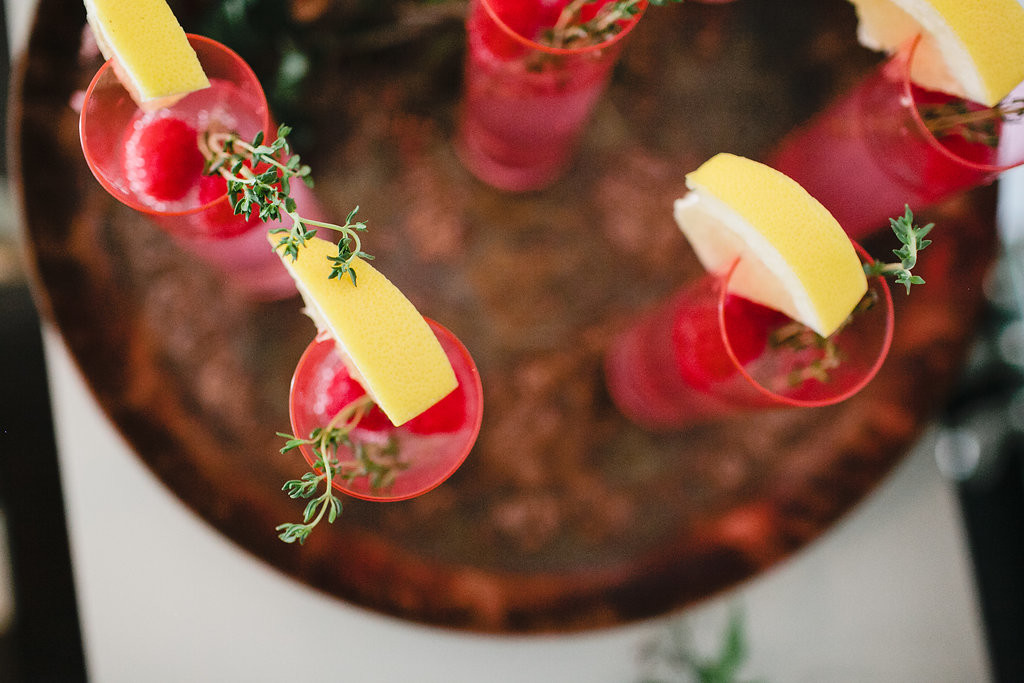 First you make a thyme simple syrup
In a small saucepan over low heat, combine the sugar and water. Bring the mixture to a boil, stirring gently, until the sugar is dissolved. Add 6 thyme sprigs.
Remove the mixture form the heat and set aside for at least 2 hours. Strain the liquid just before using to remove thyme; reserve the syrup and discard the thyme.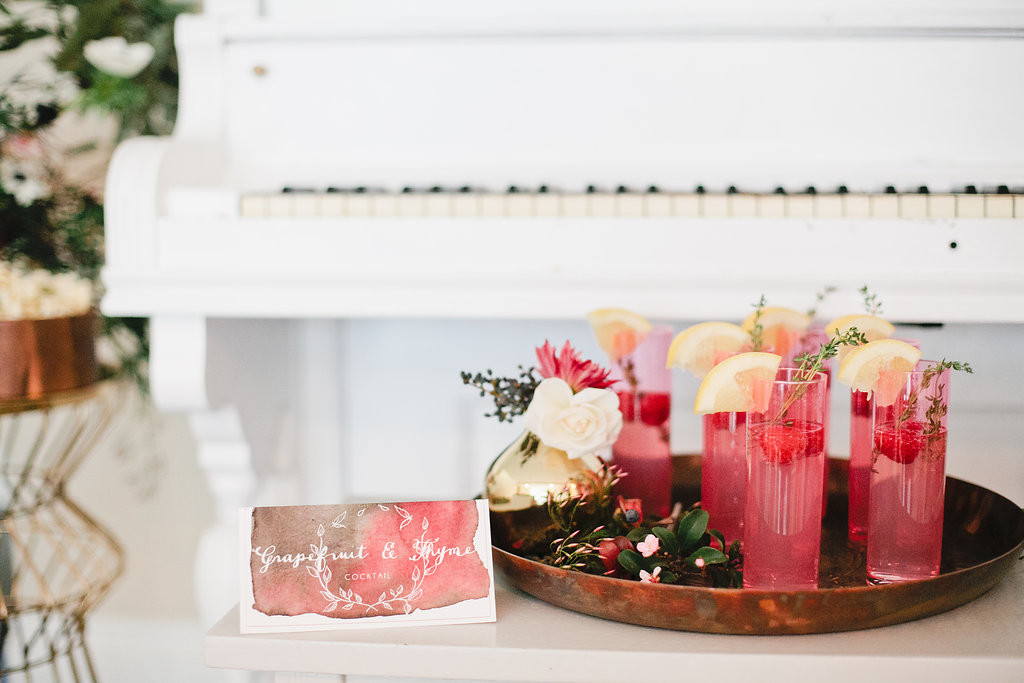 Combine the lemon juice and grapefruit juice in a pitcher and add simple syrup to taste (about 1 tablespoon per serving) stir to combine.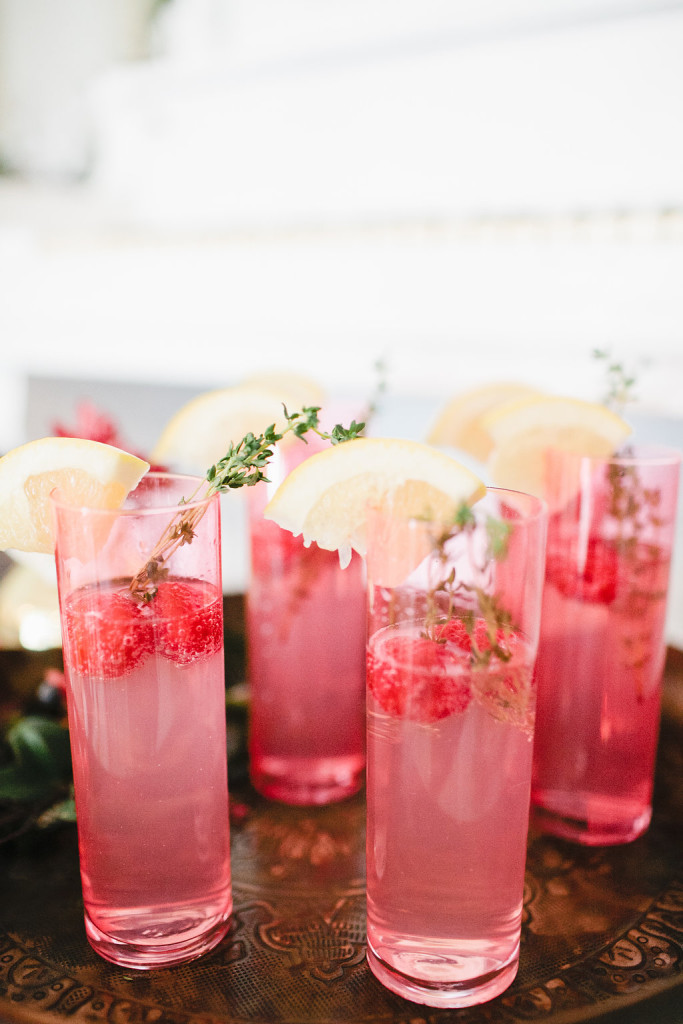 To each glass, add ice, 2 ounces of vodka, and a quarter of the grapefruit mixture. Top with seltzer. Garnish with a few fresh grapefruit slices, raspberries and one of the remaining thyme sprigs.
There you go!  A tasty drink for you and your gals to enjoy!!
Happy Oscar Viewing!!
All photos by Megan Welker