You know us Beijos ladies are always on the look out for great products for ourselves, our little ones, and our home. When we find ones we love, we have to share with you! Doing my usual Instagram viewing, I came across these awesome black and white landscape images that I had to have! When it comes to my home, I love white and black. Its simple, clean, and classic. You can't go wrong with those colors. So when I came across Eventide Collective, I fell in love immediately.
Eventide Collective is an online art print store that is a collective of talented photographers. They have so many different collections, there is something for everyone! I could fill my house with all these prints.
When it came to choosing which ones I wanted, of course I knew black and white. I have been needing to put up some art prints in my living area for what seems since we moved in here 6 years ago. Picking art prints can be tricky, so when you fall in love with one… get it! I like to pick art that reminds me of happy memories in my life. That way when you walk into your room, its a room full of stories on the wall.
Photos by Yasmin Sarai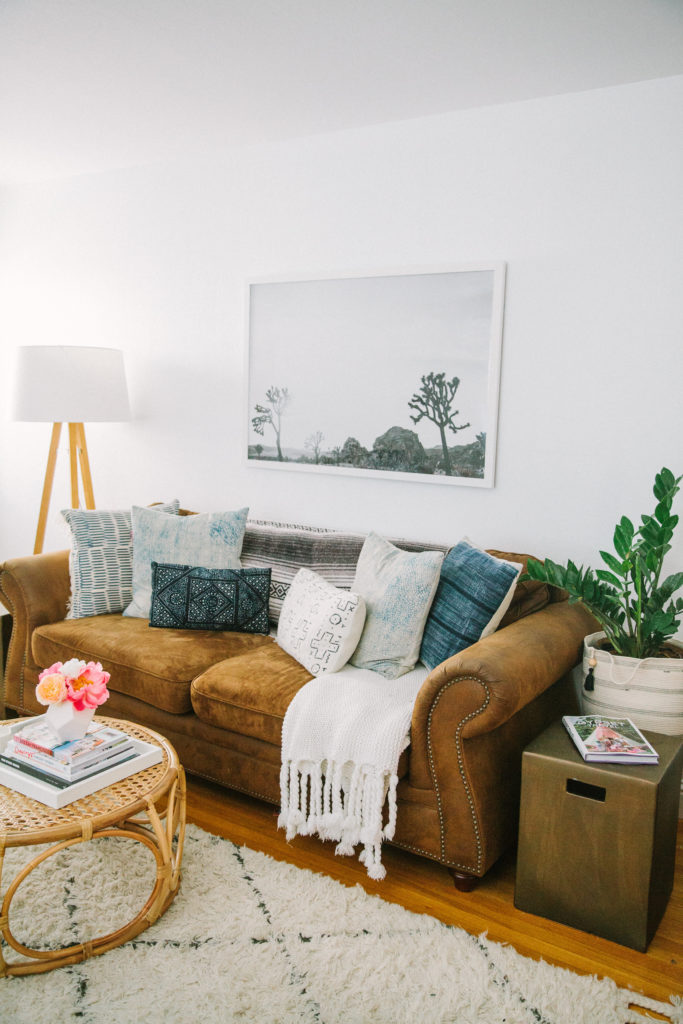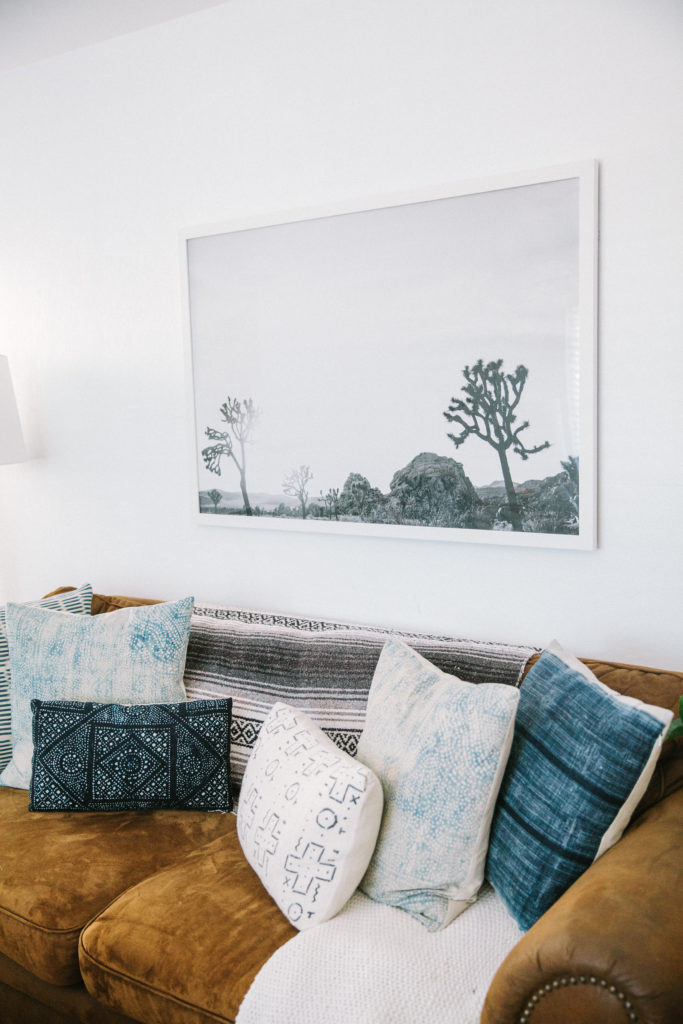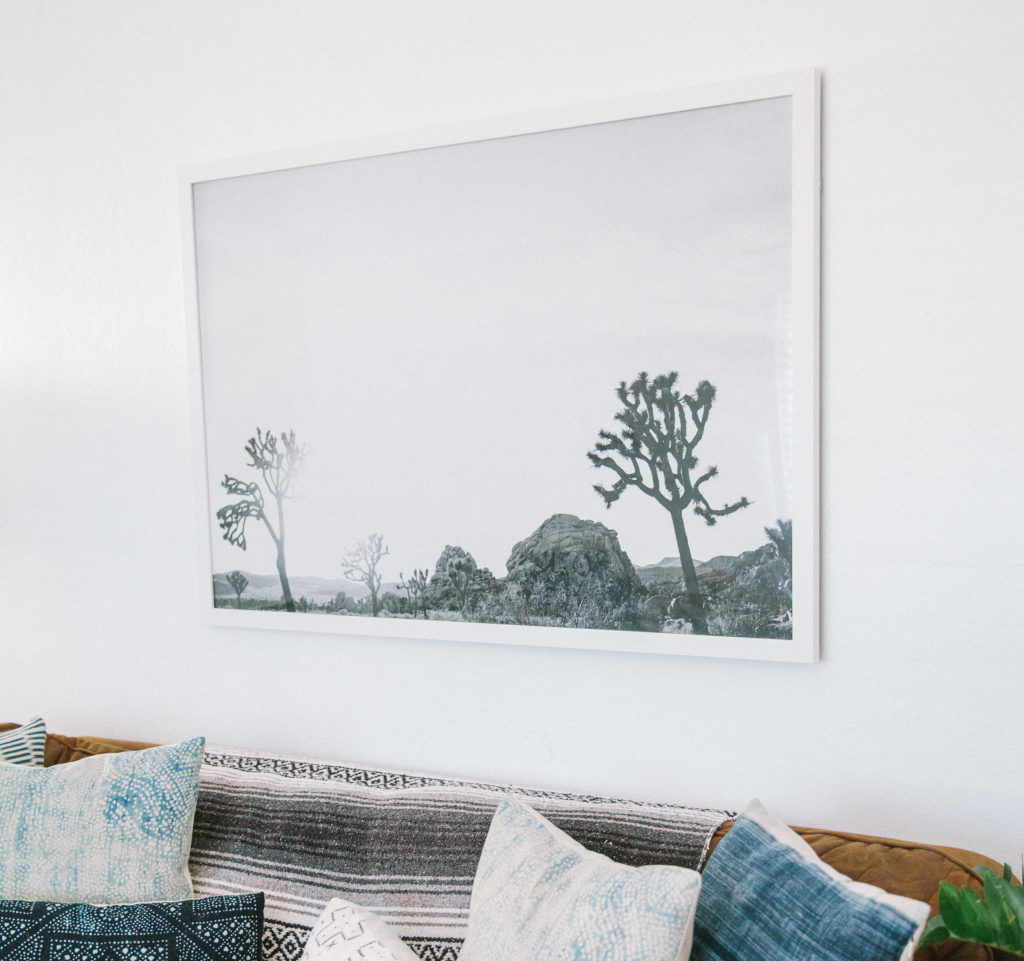 My 1st pick was for the wall above my couch. My couch is of course filled with all Boho Pillows. The desert is a place full of childhood memories for me. Its the place we spent our summer vacations, so when I came across the the desert print by Jamie Street… I knew it was perfect for me.
The second area that needed some love was my fireplace corner. I got this amazing cool chair from Target that I'm slightly obsessed with, and did I mention that I got it at Target!?! Check out Target online furniture you will be shocked all this great furniture comes from Target. A bit pricey I will tell you, but still so good! I wanted a vertical print that would flow with the desert print, but still stand alone on own. Meet the L.A. by Madelon Vernon. I love this print! I lived in L.A for a couple of years while studying Interior Design at FIDM, and go back often for seeing my Beijos ladies and soaking up that LA sun. A lot of fun and crazy memories came from LA.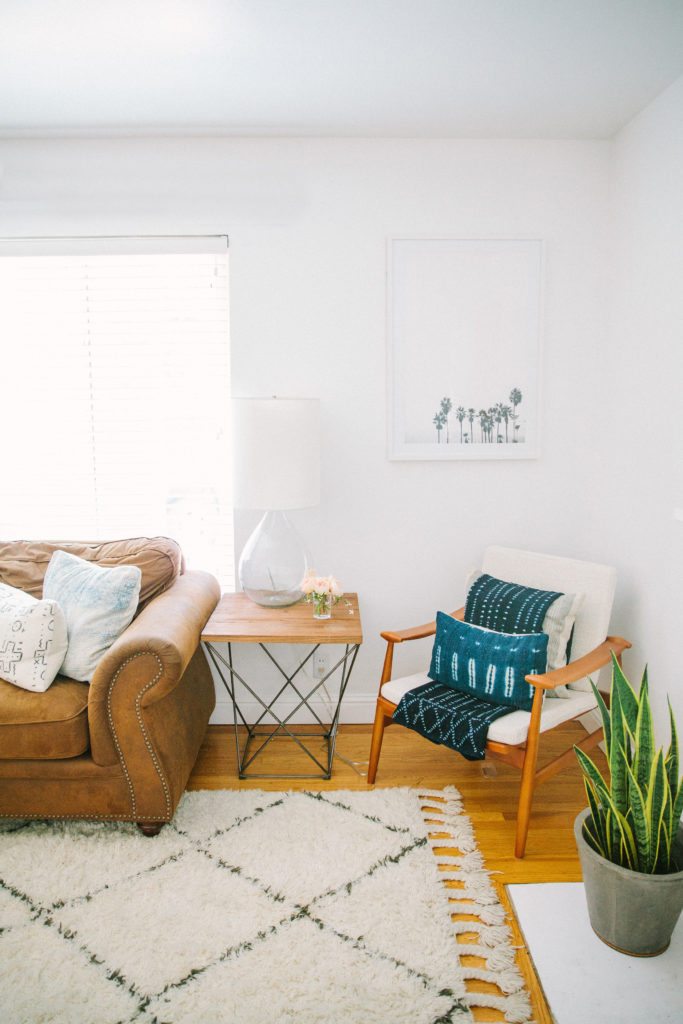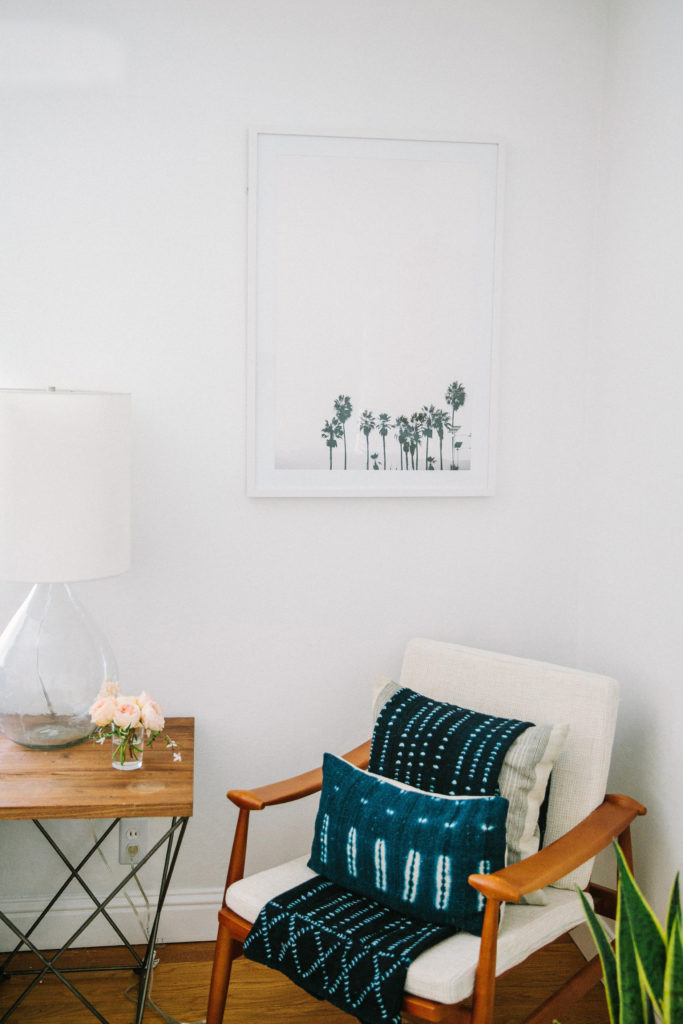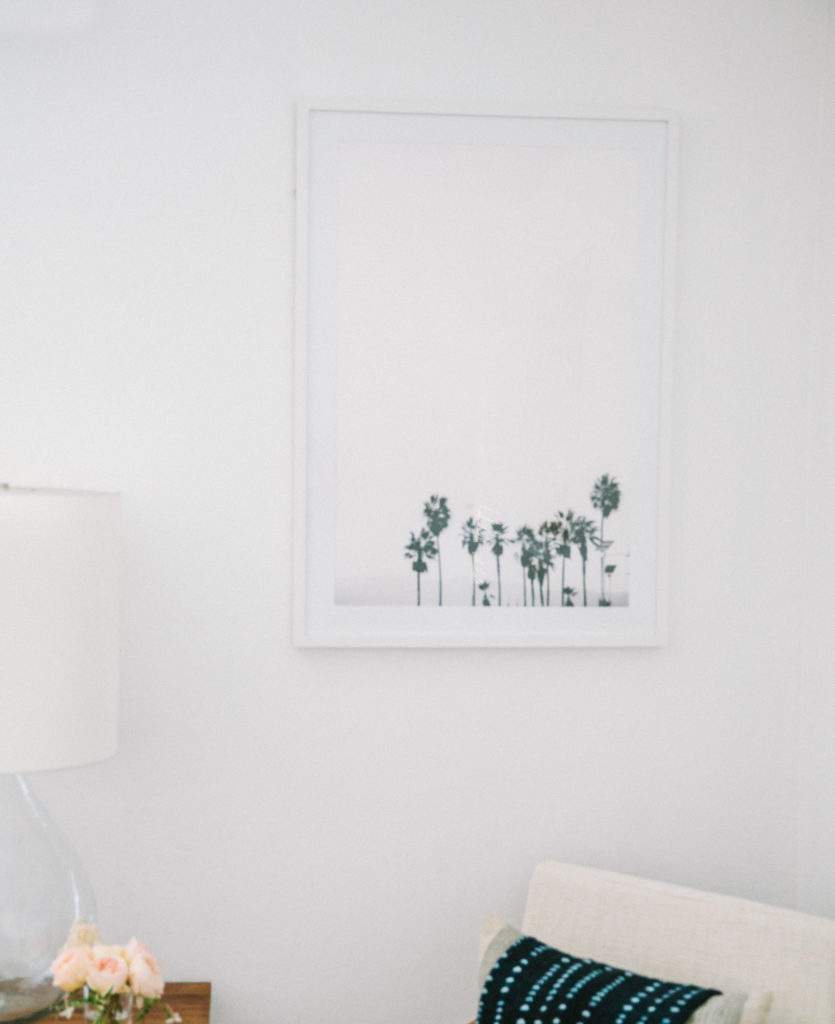 These prints helped turned this room into the laid back California style I was looking for. There are so many more prints that I'm obsessing about. You have got to check them out! Check out the Pink Palm, Solo, Treeline, and Ocean II are my new favorites. Gonna get my hands on these soon!
Go check them out, and do yourself a favor and order some of these rad prints for your home!
xx
Abby