Whenever us Beijos ladies fall in love with a brand we obviously have to share it with our readers!!  Well so is the case with today's post.  We fell in love with San Diego based Bink & Boo the minute we put their cutest little pants on our own kiddos.  They are the ankle biters, and they are amazing, honestly until I saw them on Court I didn't realize just how cute and perfect they are!  They are stylish and cute and also super functional and comfy for my (active) little guy.  They also have the cutest little baby booties that I can't wait to put on our newest addition come August!  So here we are, sharing all about this amazing brand and the amazing woman behind it, Bianca Wickers.  This woman is beyond creative and is a hard working mother of two who we admire so much!  Keep reading to hear more about this rad brand and to see some cute photos of our kiddos, ha!
Photos by Megan Welker & Yasmin Sarai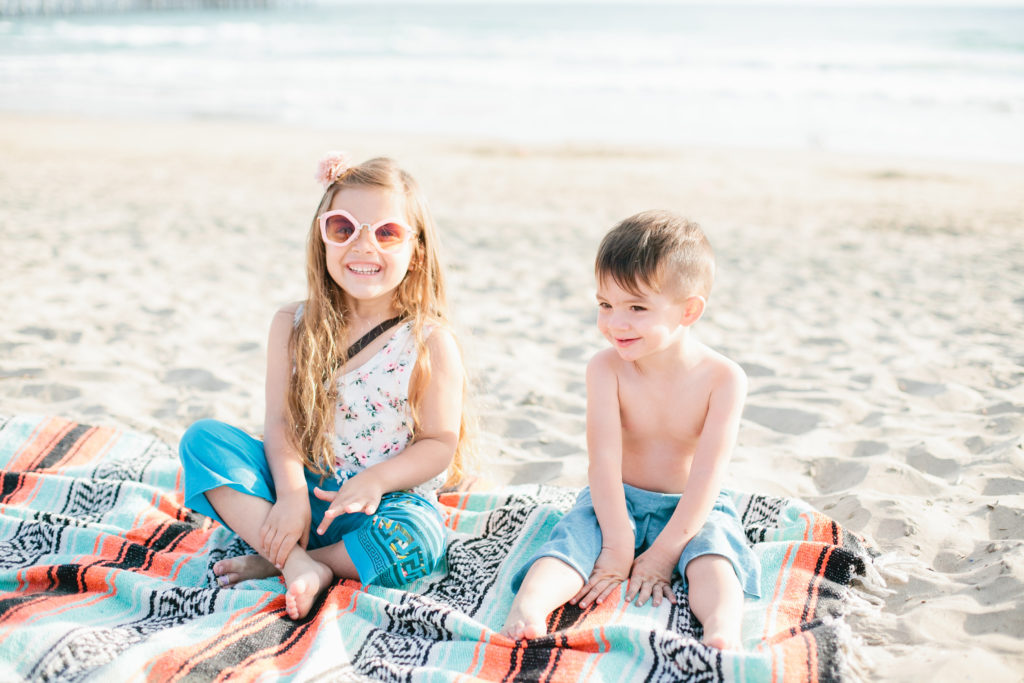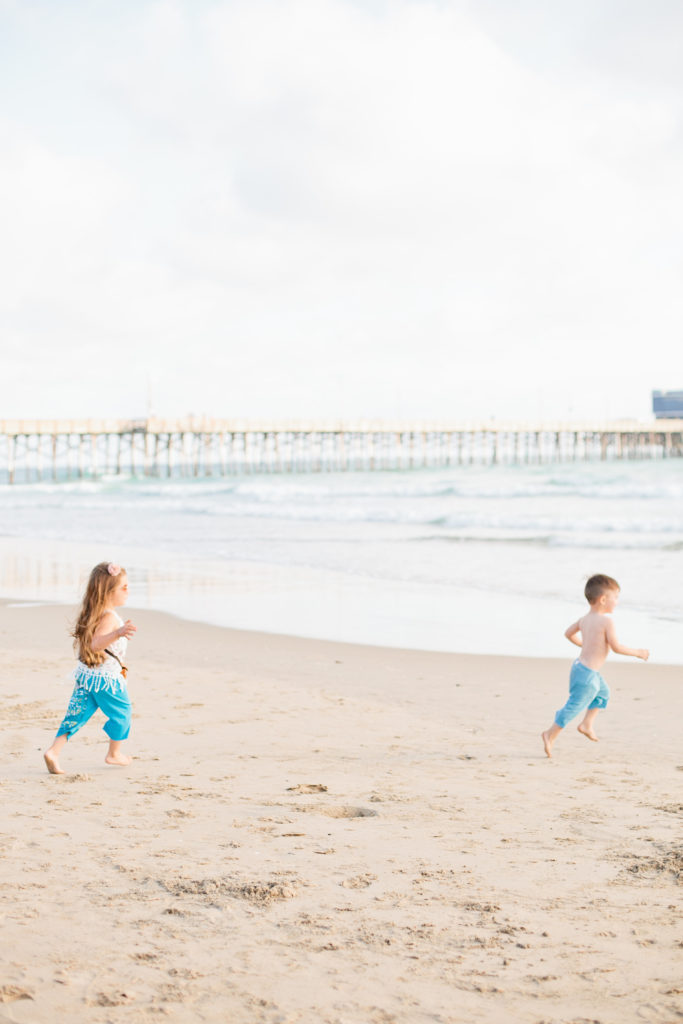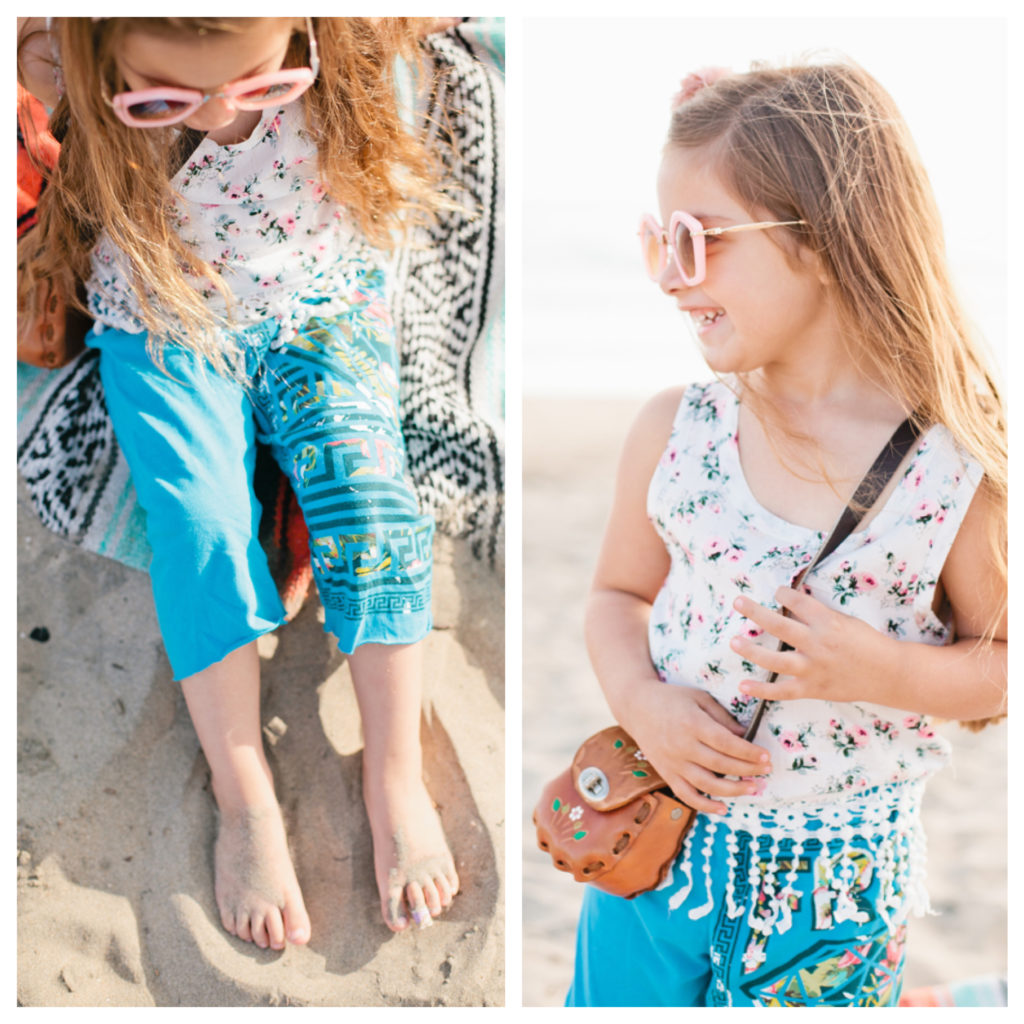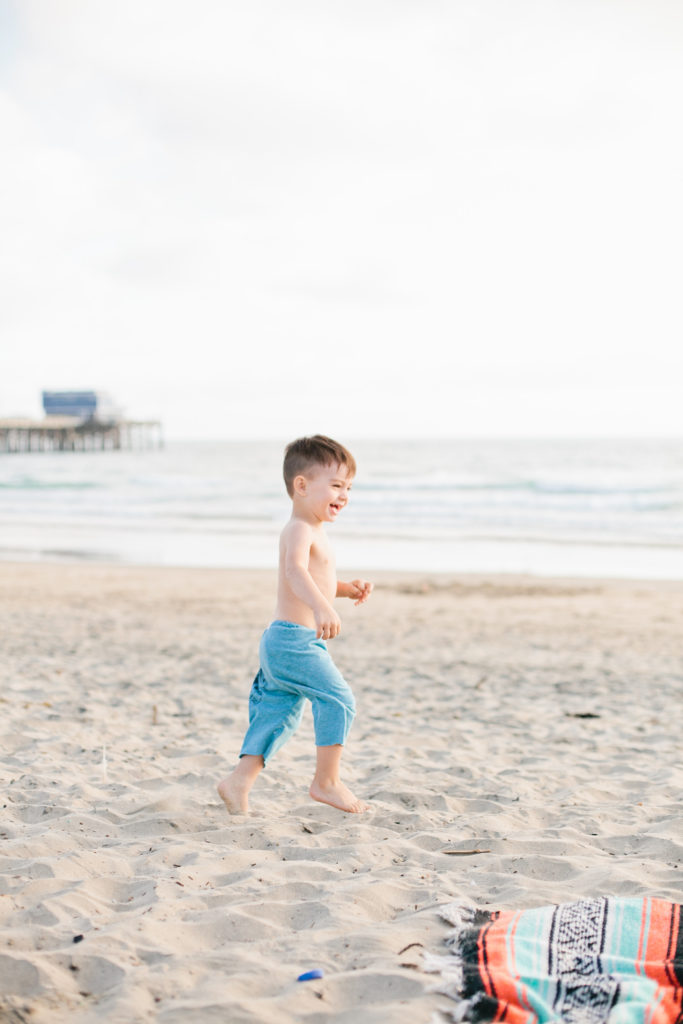 When and how did Bink & Boo come to life?
It was by total accident.  I was home, on maternity leave with my son, and bored.
Prior to baby I was working all day, and night, trying to climb the corporate ladder. I had a very demanding, and stressful job. So, being at home without a boss breathing down my neck, no deadlines, or number crunching, it seemed like a vacation.  Suddenly there were sooooooo many hours in the day, and my little guy liked to sleep for most of them–night time was a different story. To keep busy, I decided to teach myself how to sew. Back in 2000 my husband bought me a sewing machine.  At the time I thought it was the most bazaar gift. I didn't sew!  I had zero desire to learn how to sew!  This gift was so out of left field, especially since my husband is an incredible gift giver. I took it as a sign he was trying to domesticate me (insert laughing emoji), and naturally I rebelled. The sewing machine sat in the box unopened for 9 years.
Fast forward to 2009, and I finally decided to open the box. The first thing I attempted to make was a pair of baby booties.  So random.  That's not the first thing you should try to make if you are teaching yourself how to sew. But, I am kind of a random person. I stuck with the booties, and was determined to make a pair that resembled a baby shoe, or baby foot, or something you would slip on your babies feet.  I kept practicing, making these booties with no agenda, no reason, no heart, no…no nothing. It's kind of strange now that I think about it. I was like a robot. Sewing what I knew how to sew, because that's all I wanted to know.  I wasn't inspired to make anything else.  I wasn't even inspired by the booties. I wasn't even making them for my son!  Isn't that bananas?  When I finally perfected my technique, I made a pair for a friend's baby shower. She loved them! She asked me to make her more. So I did. I made her a pair out of some vintage fabric I had been holding onto for years. That's when I was finally inspired, and it just kind of took off from there.