Happy Monday Everyone!  It's a new week and we have some fun stuff for you today, talking about our E-Celebrate package we offer with our services.  We get a lot of inquiries on this one and it's really fun watching it come to life.  Here's what it all entails…
E- Celebrate!!
Mood Board and Links Package –  Email us for pricing
Creative and Inspiration theme and assistance
Unlimited phone and email communication
Establish a design board with a cohesive aesthetic
Recommendation of vendors
Organic Sprinkle E-Celebrate
This summer we've done some good ones so we wanted to share them with you from start to finish.  Here's the one we did for Jacquelyn's sister Janna when she planned her sprinkle last month.  Janna gave me some hints of details like the fern greenery and integrating her favorite color…yellow when she came to me.  We took some inspiration from baby Cruz's nursery, so we knew Jacquelyn would love it.  Here's a peek at the vision board I made. I went natural, organic, simple, and used greens and blacks for this precious boy we are all waiting for.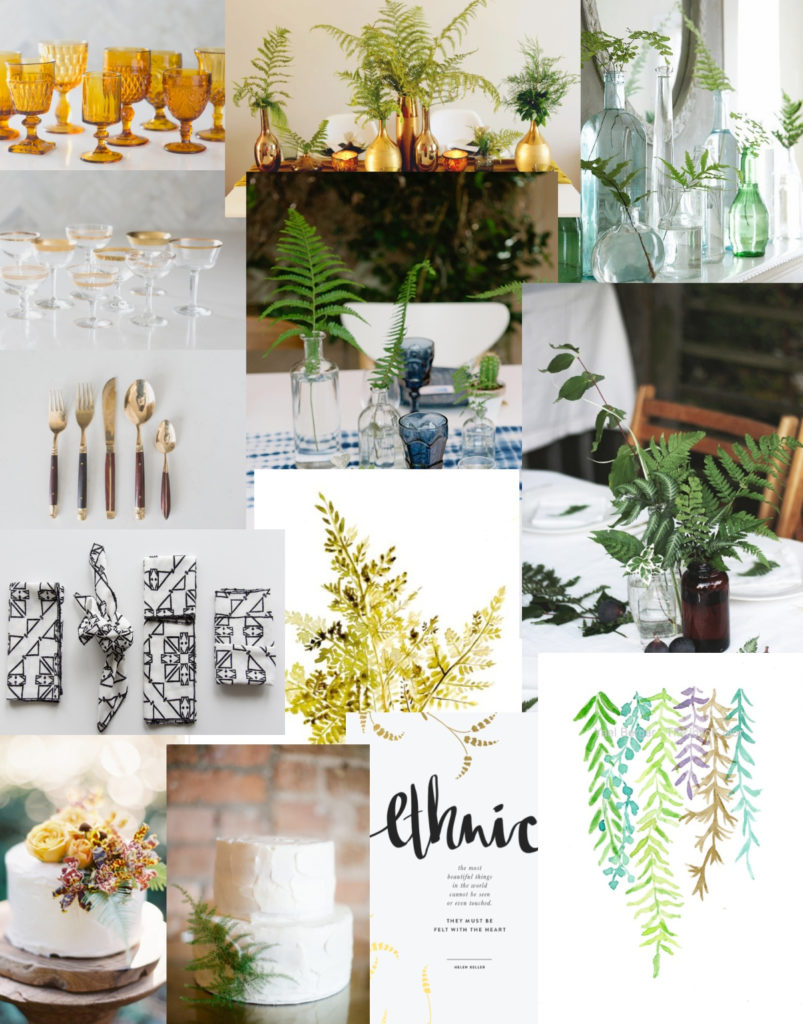 From the board to the party…
All photos by Ala Cortez
Rentals by Hostess Haven
Florals by MV Florals
Now a peek at the actual party to see the vision board come to life….We loved the idea of the vintage vases all down the middle of the table mixed with different types and ferns, adding our own styled twist and pop of yellow.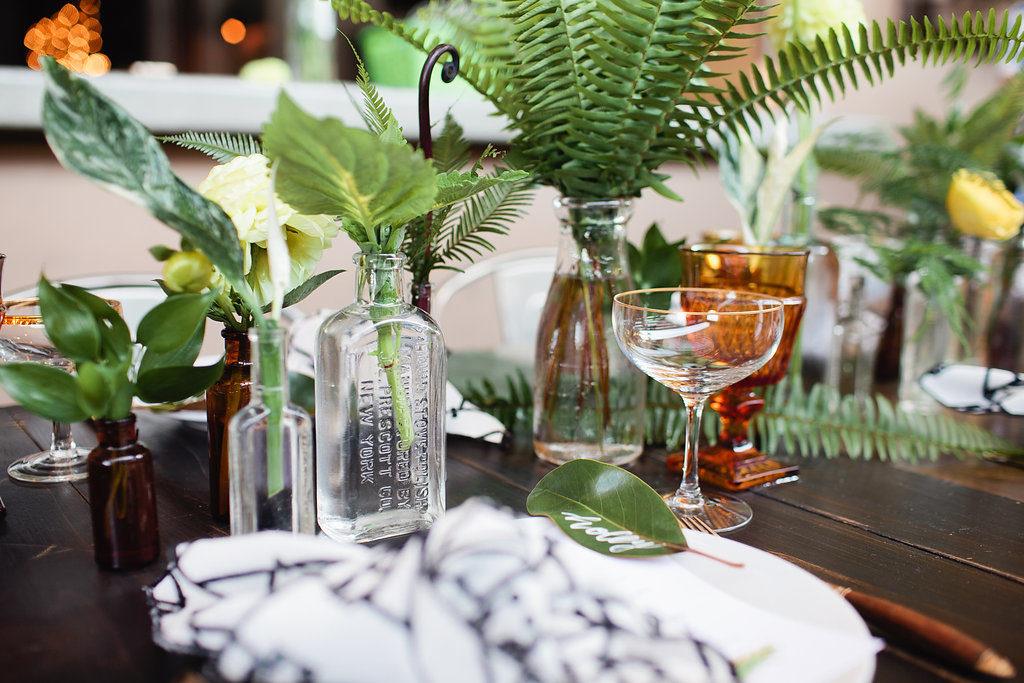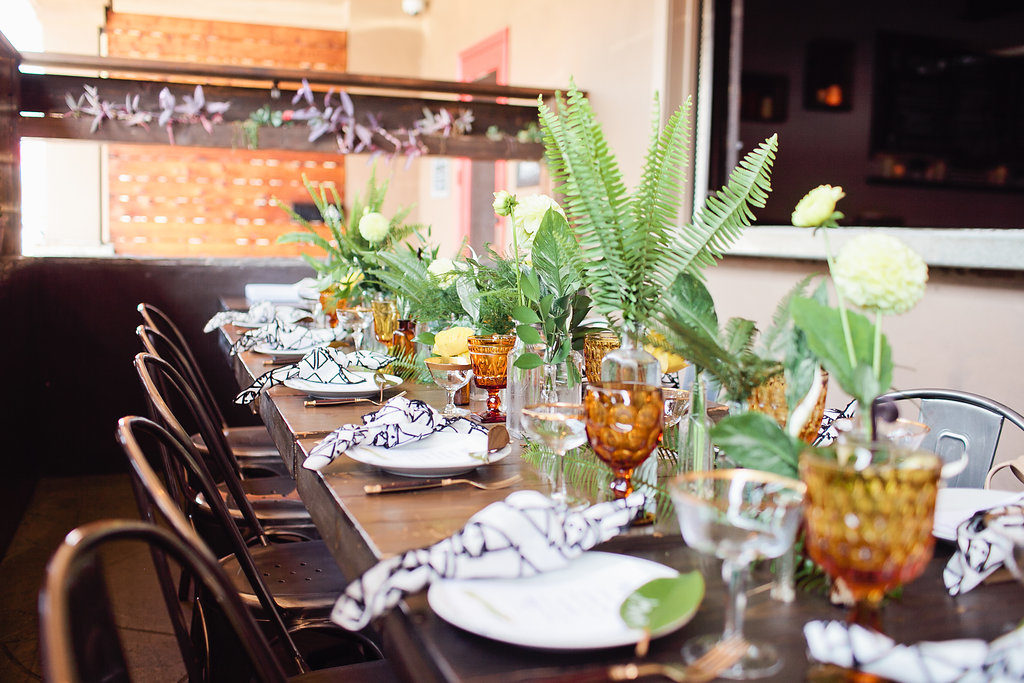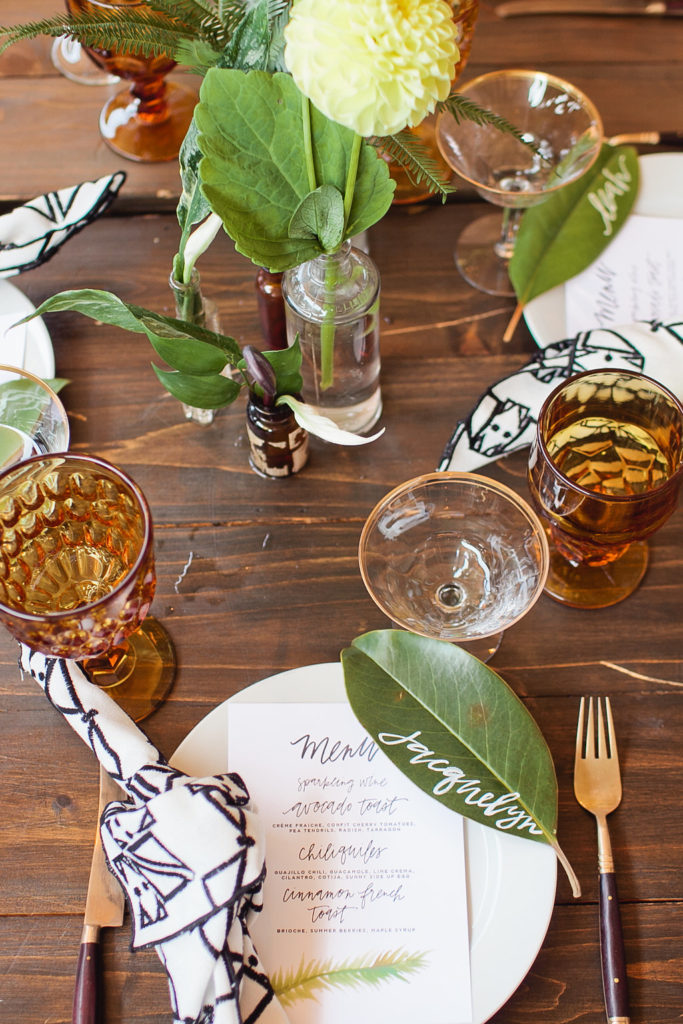 The invite, menu and signage was well thought out as we knew we wanted to integrate watercolor ferns and a thicker masculine black font.
Signage by Meghann Miniello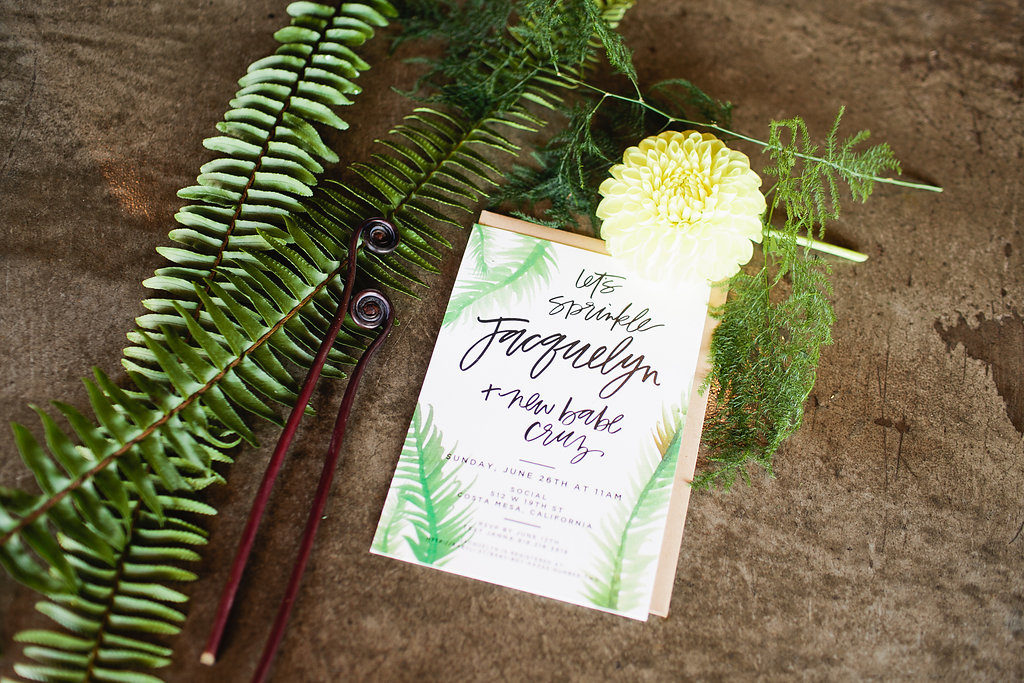 And the cake / dessert details…we wanted a small textured cake with doughnuts and of course added the color on top!
Sweets by Beverly's bakery & Sidecar Doughnuts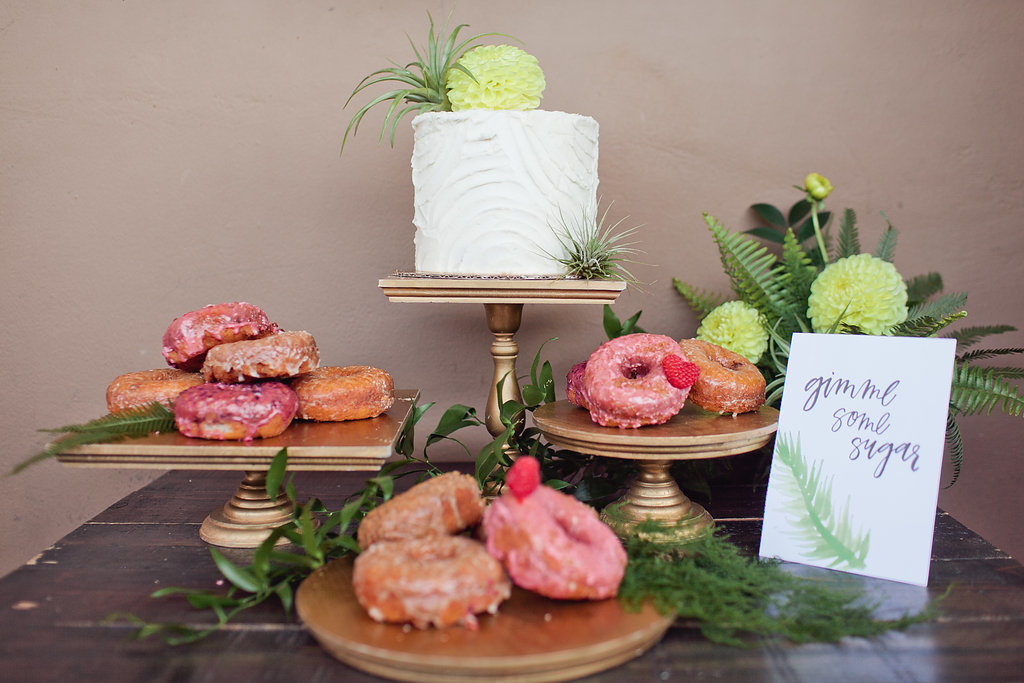 Tropical E-Celebrate
Here's more vision boards from another party we did for an awesome client a couple months ago.  It was her daughters first birthday and we knew how special this one had to be!!  She wanted a pretty, colorful tropical theme, heavy on the pink.  Here's the pictures and color palate Jacquelyn started with …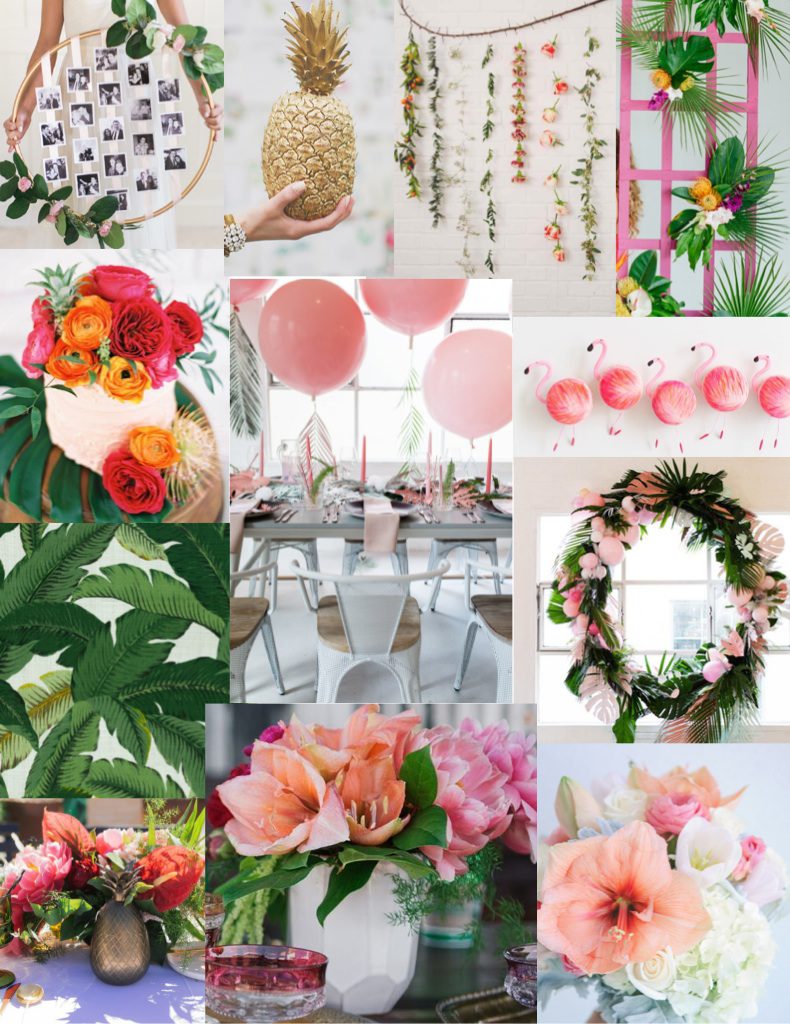 Jacquelyn also made a rentals board for our client so she could visualize more areas of the party.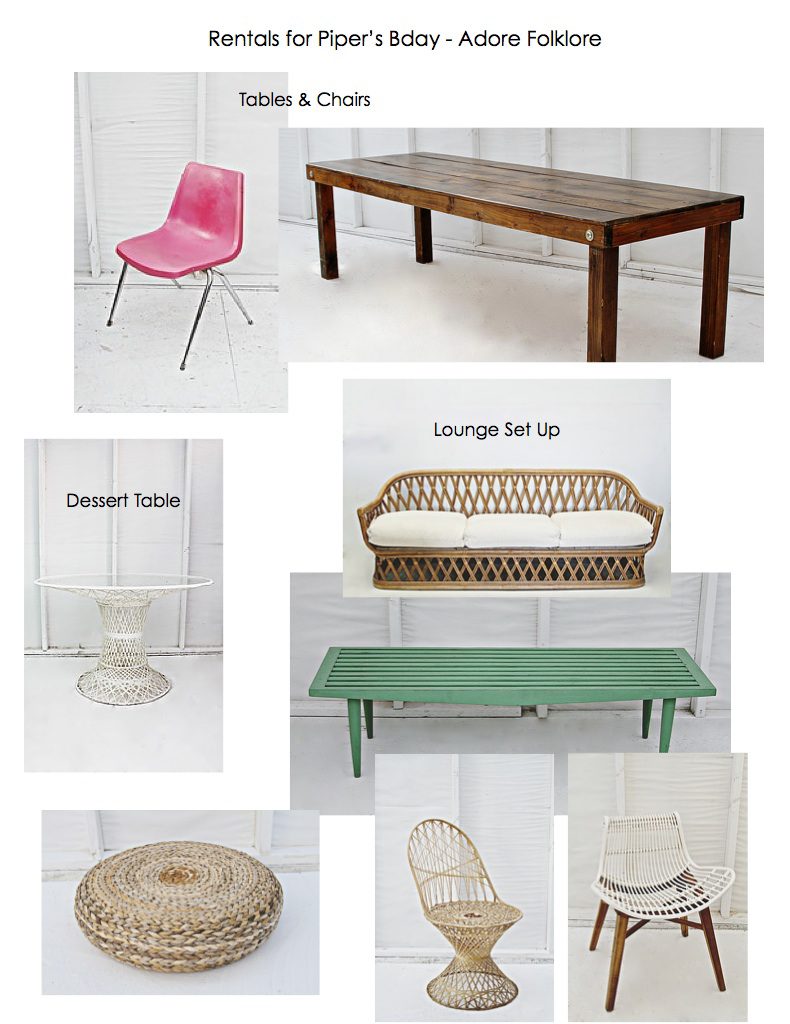 Now here is this beauty that came to life…There is so much pretty to show with this one, we'll start with the flowers!  MV Florals pretty much killed it!!
All Photos by Dulcet Creative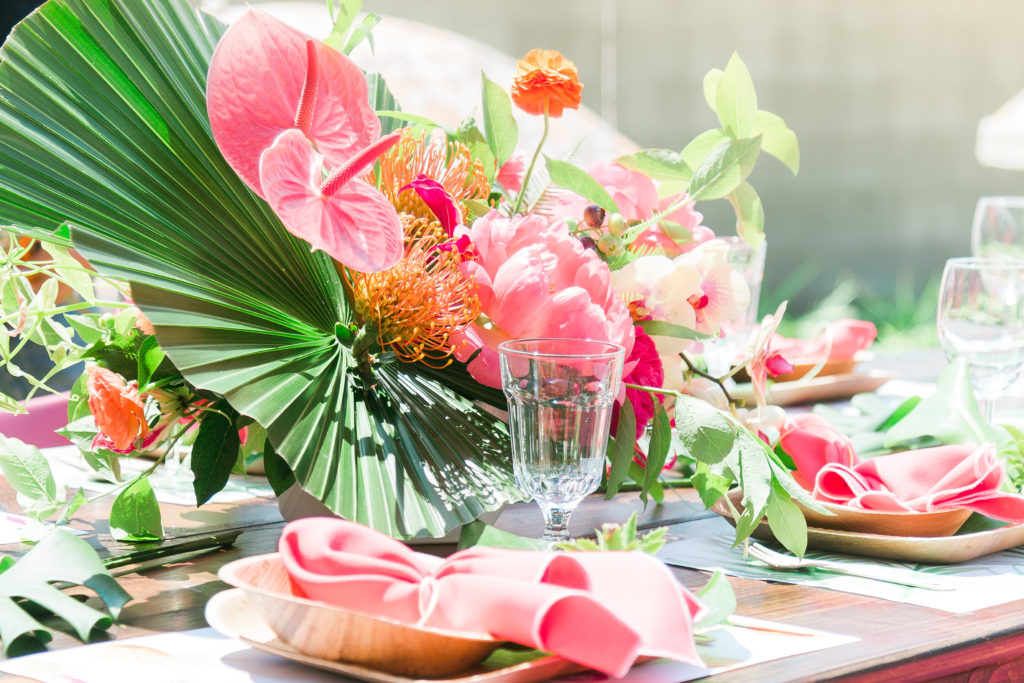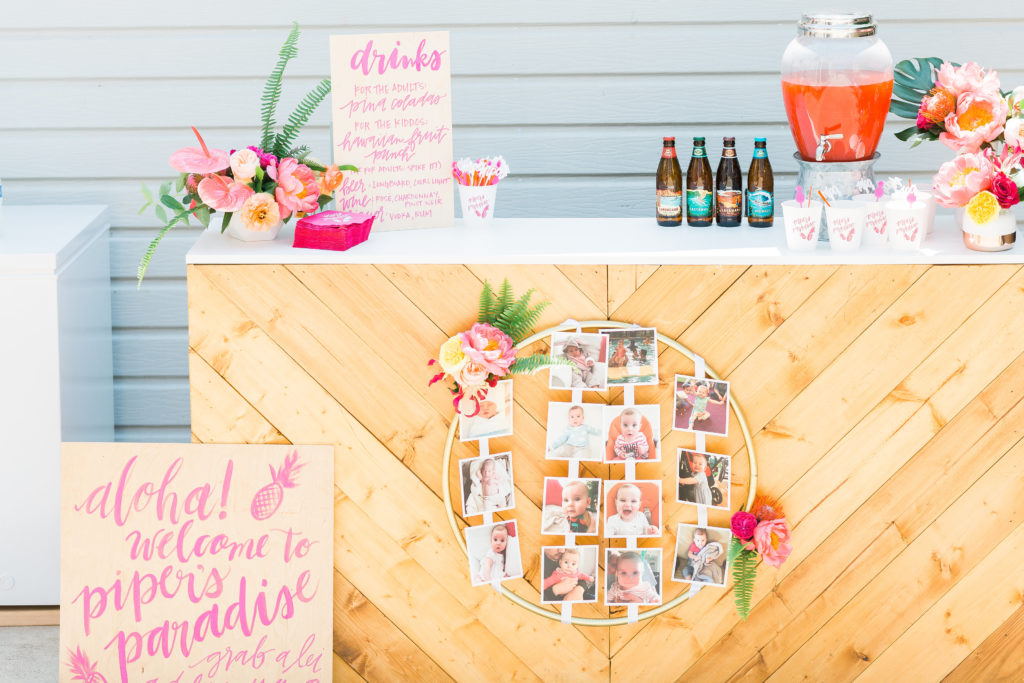 This floral arch as guests walked in…so good.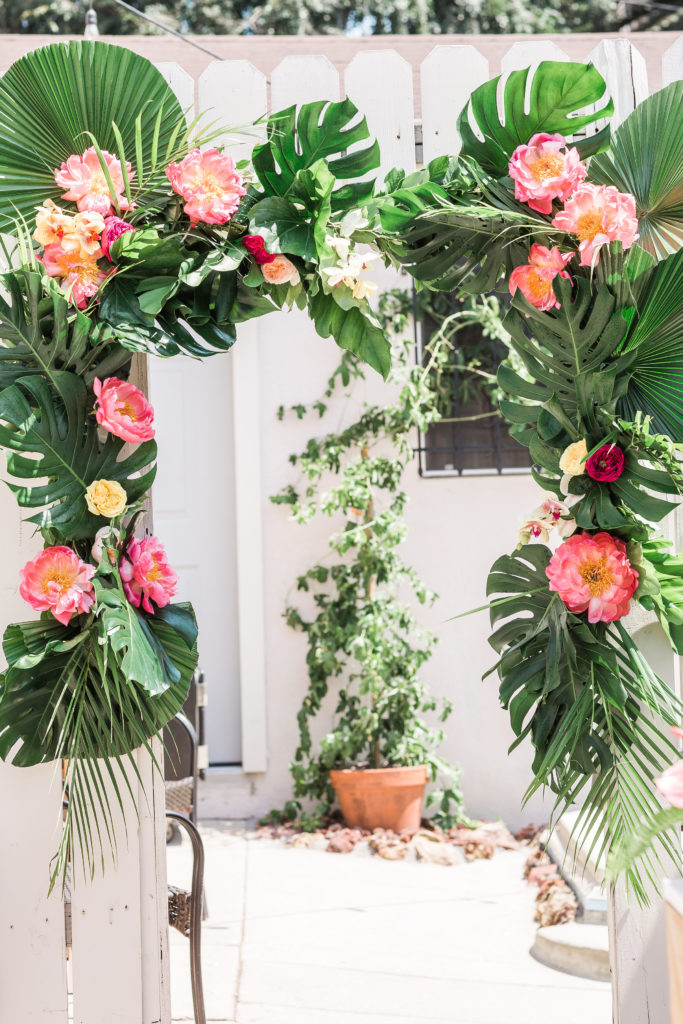 The planned detail on the balloons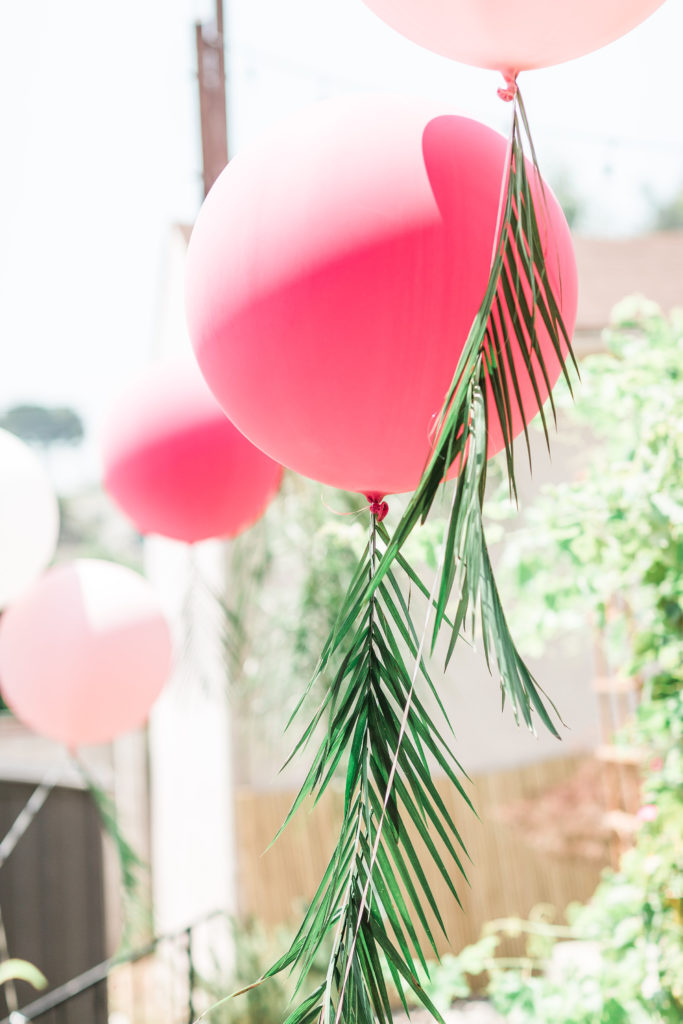 The lounge furniture come to life by our gals at Adore Folklore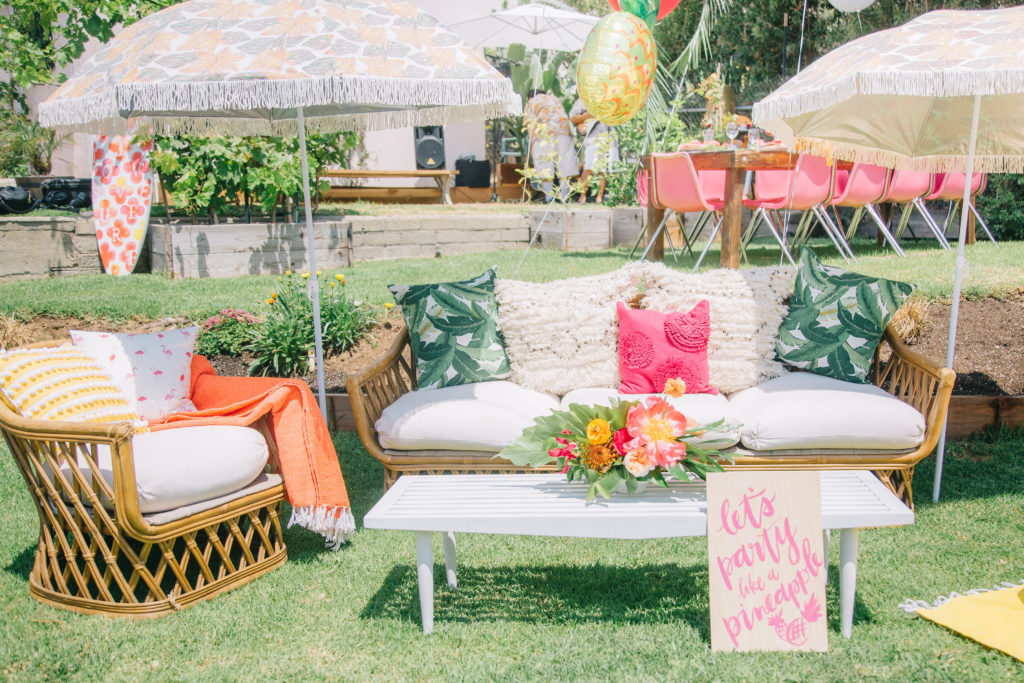 Fun details like stir sticks & cake toppers are a must!!
Place mats, signage, and invite all done by the talented Meghann Miniello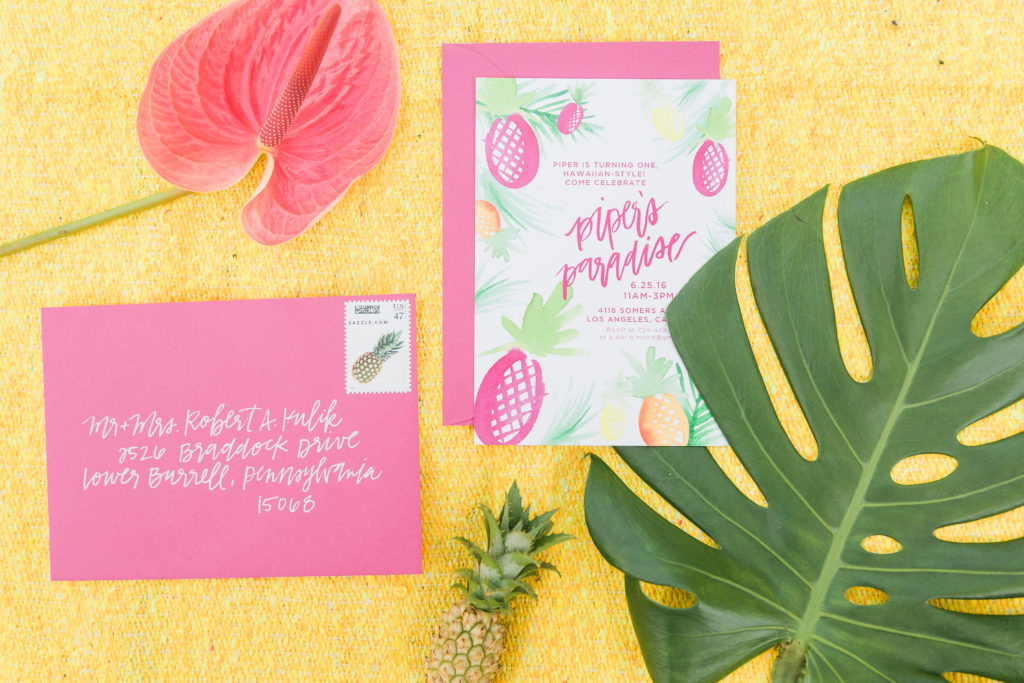 And we can't forget about these sweets…
Sweet and Saucy Shop never disappoints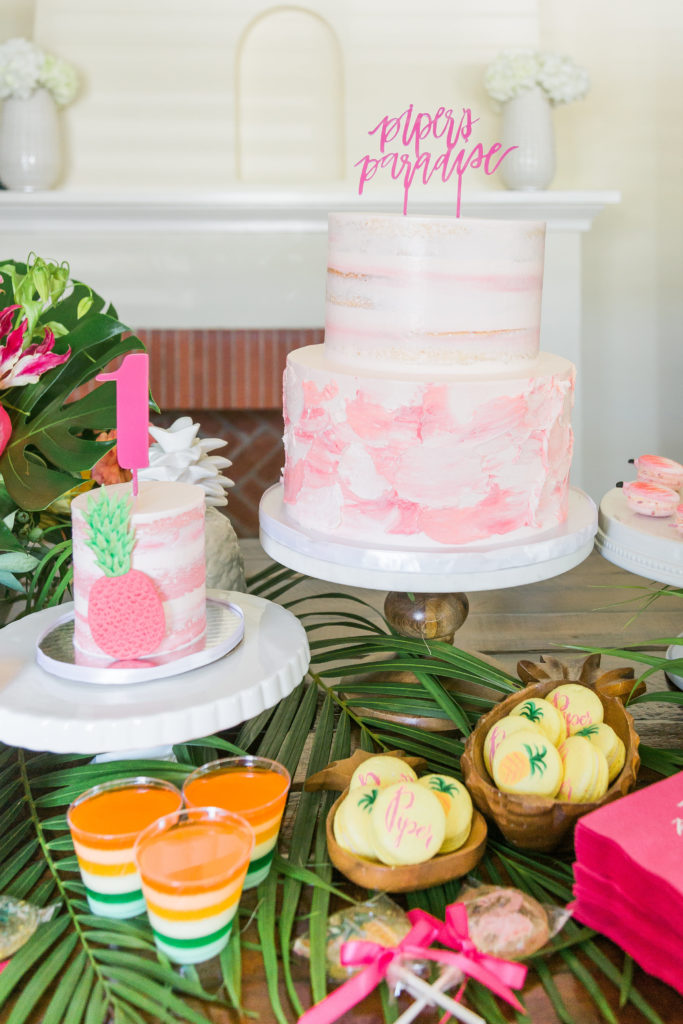 These flamingo macs….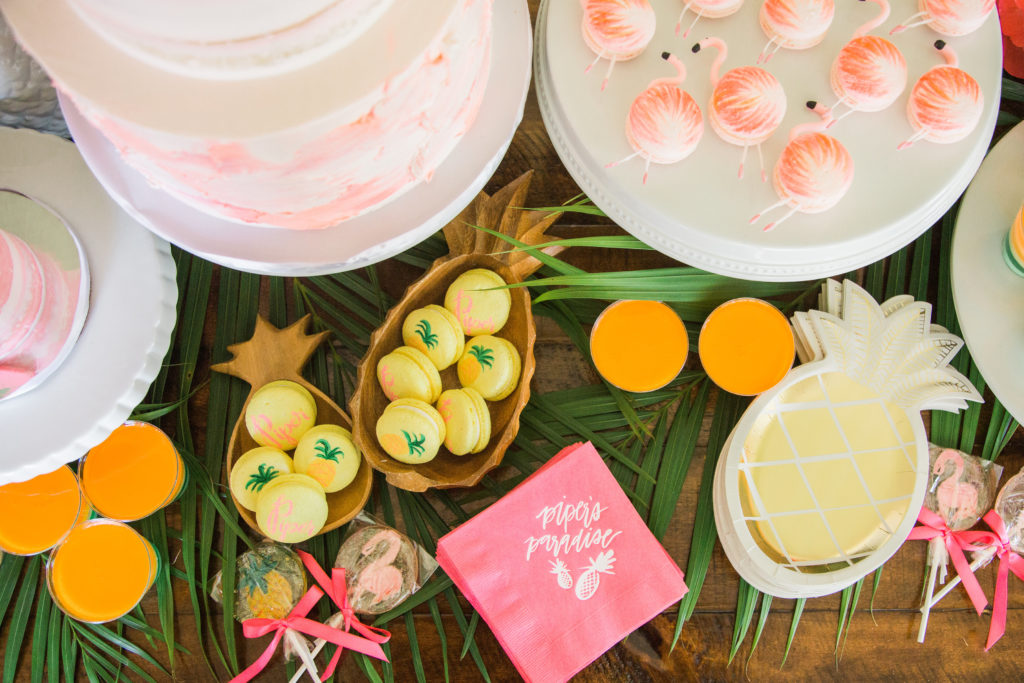 So there you have it.  E-Celebrate is easy if you know your direction and a few details, but have a hard time putting cohesive design details together, this is the package for you!!  We'll give you the vision and tell you how to get it to make it come to life!!  Please email us about it if you have any more questions!!
hello@192.163.207.41
Have a great week!
Xx Leah