Hey there…It's Fri-YAY!!  And guess what?? We have another cocktail for you to enjoy this weekend.  We love our spins on the margarita, I mean who doesn't love a marg and to try different flavors of them just puts us in our happy places.  Well today it's the Prickly Pear Margarita.  This one is so refreshing, it's perfect for this heat we are having right now.  Plus it's pretty and pink, so you will totally impress the people boozing with you.  Here's how to do it….
Photos by Megan Welker
Pretty wording by Meghann Miniello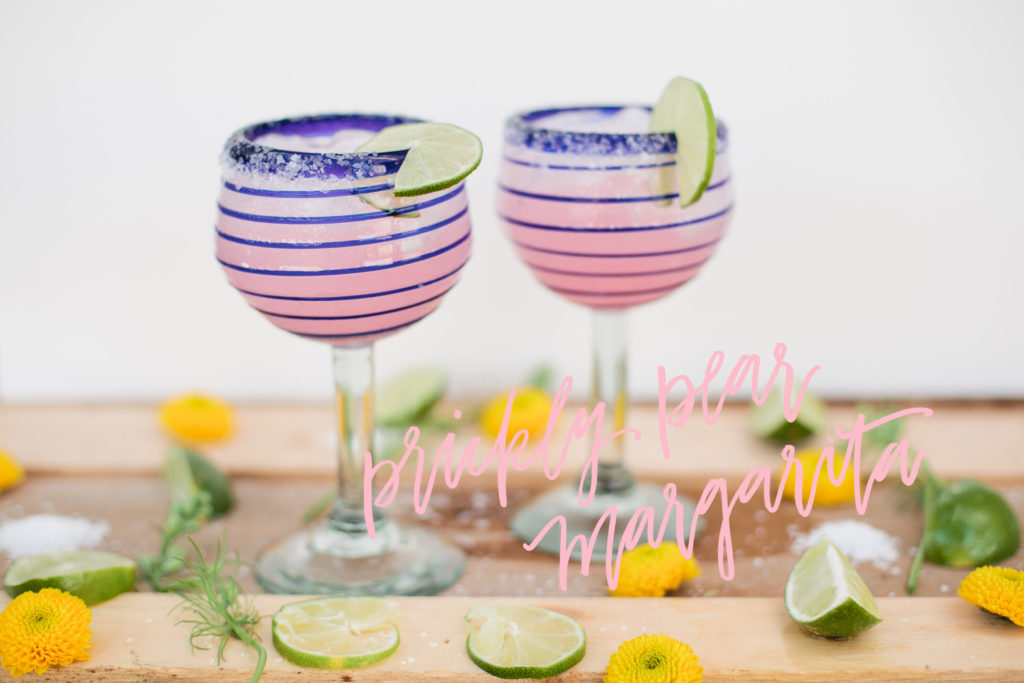 Ingredients makes  2
6 oz. silver tequila
1 oz. Cointreau or Triple Sec
3 oz.  fresh lime juice
4 oz. prickly pear syrup
additional lime juice to adjust tartness/sweetness, if desired
coarse salt or sugar for the rim
Combine the first four ingredients in a shaker with ice. Shake and strain into a margarita glass over ice.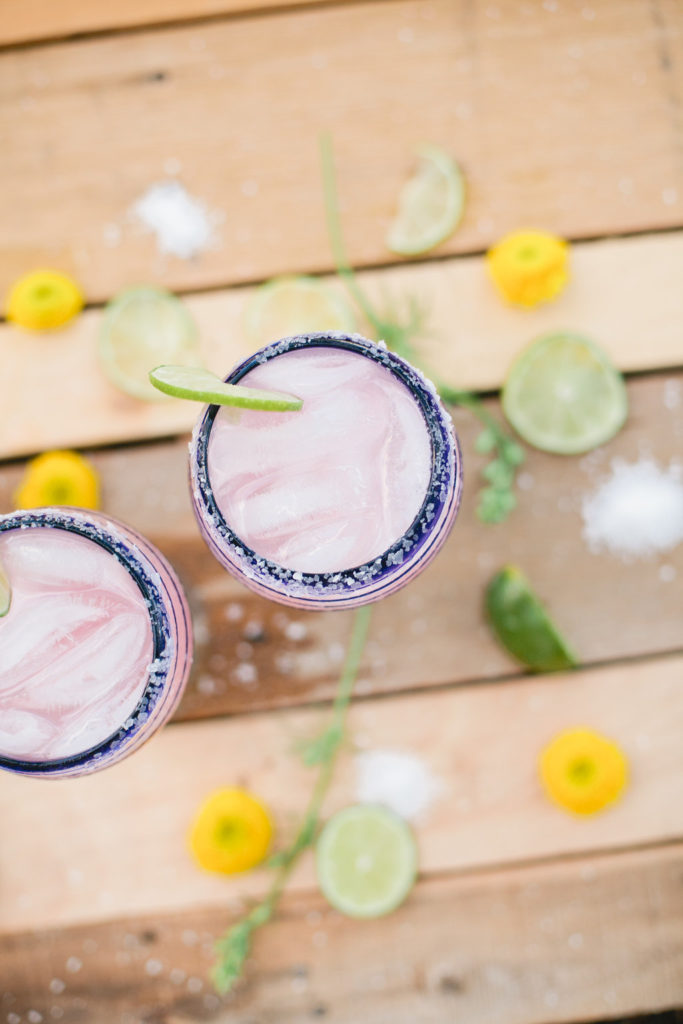 Just a couple of tips…If you make it with the triple sec it's a little milder for all of you that need a smoother taste. The Cointreau will make it more tangy, I actually prefer it that way, but to each their own.  Serve these baby's with some guacamole and chips and you will be in heaven!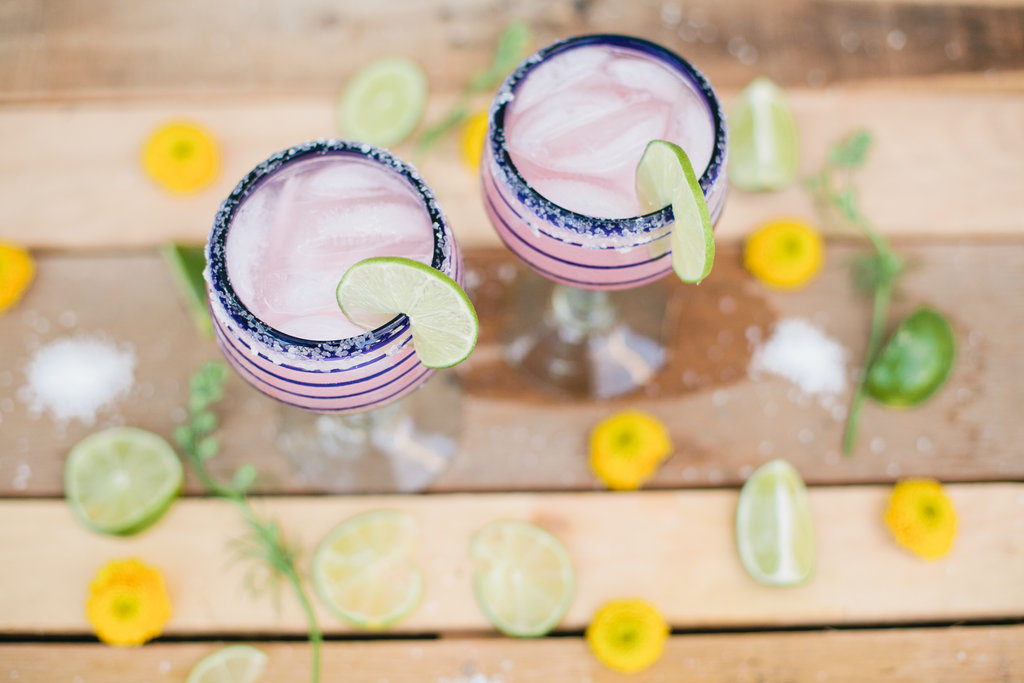 Pour into a margarita glass and enjoy!!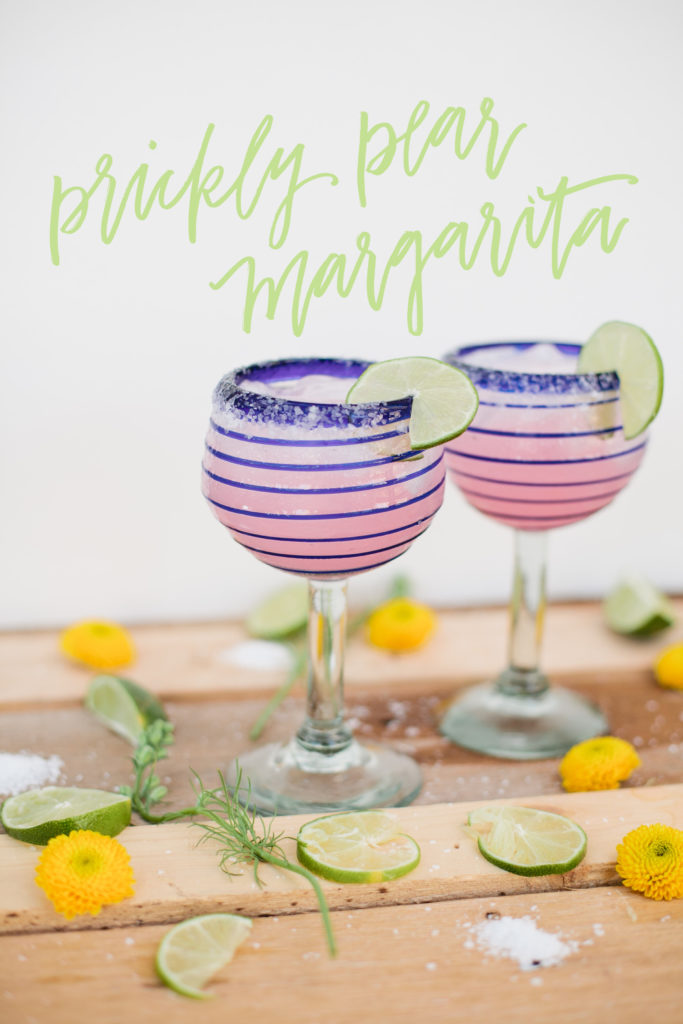 Happy boozing!!
Xx Leah