It's a special time when someone in your family gets married and it's extra special when they ask for your help in finalizing all the details of one of the most important days of their lives.  This past Fall I had the pleasure of helping my brother in law and new sister in law turn their wedding dream into a reality.  They wanted an intimate party with only immediate family at their ceremony on the beach and a reception to follow at a family members pretty backyard to celebrate with all of the important people in their lives.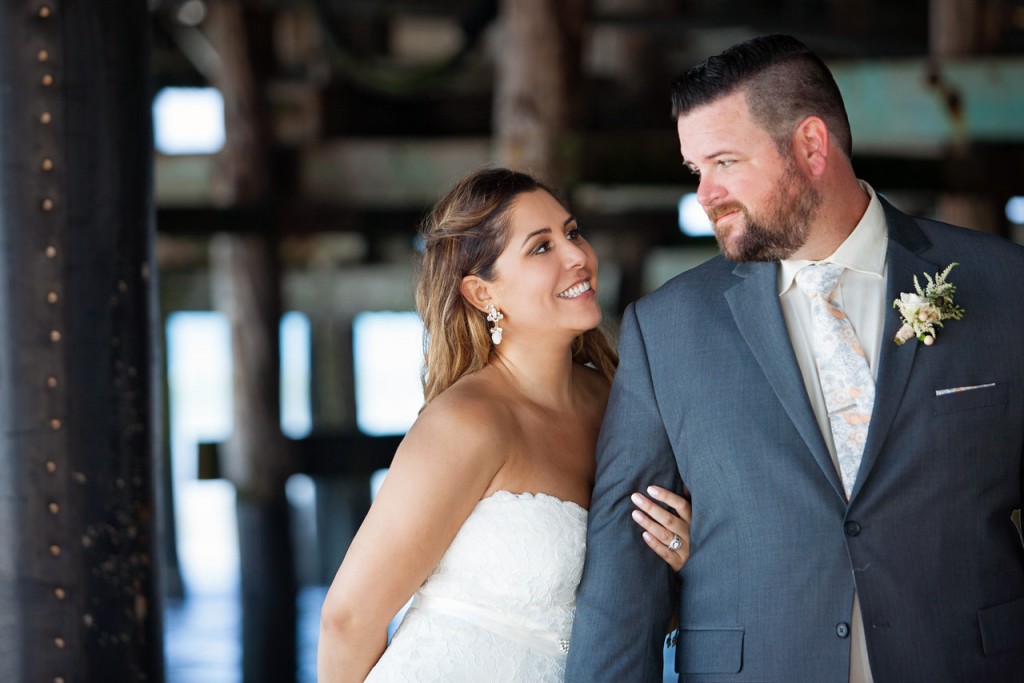 It was one of the most beautiful days in October, the ocean sparkling and the beach was peacefull.  We set up the pretty floral heart as the ceremony centerpiece, and the isle was adorned with wild arrangements by the talented Flowers by Mae Mae.  We also used those amazing Gunn & Swain blankets for that laid back beachy feel for the guest to lounge on as they witnessed these two seal the deal.  The signage was done by none other that the amazing Twinkle and Toast.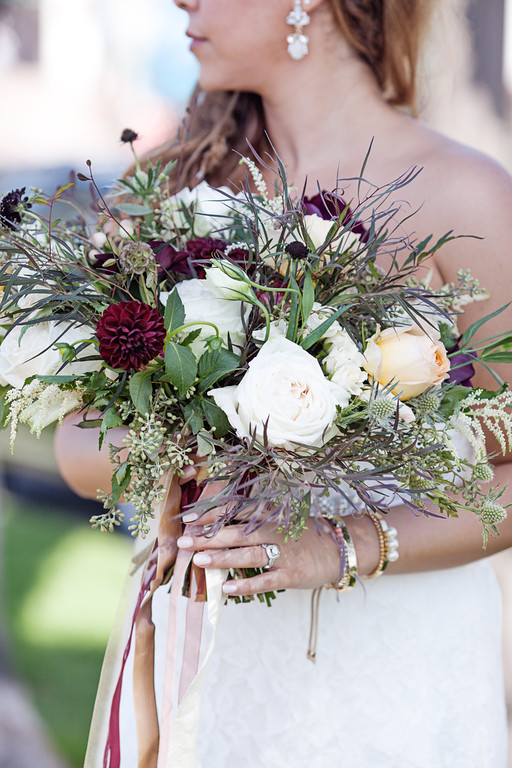 Up close and personal details of Leilani's beautiful bouquet and the garland that adorned each table and bar area.
Some words from the bride:
Already having a family, two daughters of my own and our son together, we immediately knew that all we wanted on our special day was  to be surrounded by our loved ones, with our children by our sides.  We knew that we wanted something intimate and simple.  What we didn't know, was that I would pick a date and plan a wedding in SIX short weeks.  We decided we would do a small ceremony with our immediate family only, on the beach of San Clemente, CA.  I wish I had a sentimental story about our ceremony site, but the honest truth is that the inspiration all began with the shoes, which most inspirations are based around right?? I found this amazing pair of barefoot sandals by Forever Soles and had to have them in the sand.  After that was set, I wanted the rest to be and look effortless.  Having the talented Beijos gal, Leah, as a soon to be sister in law, the rest came easy.  She was there every step of the way to make my visions come to life.  Our ceremony couldn't have been more perfect, with our children as our entire bridal party.  I definitely had the cutest bridal party ever.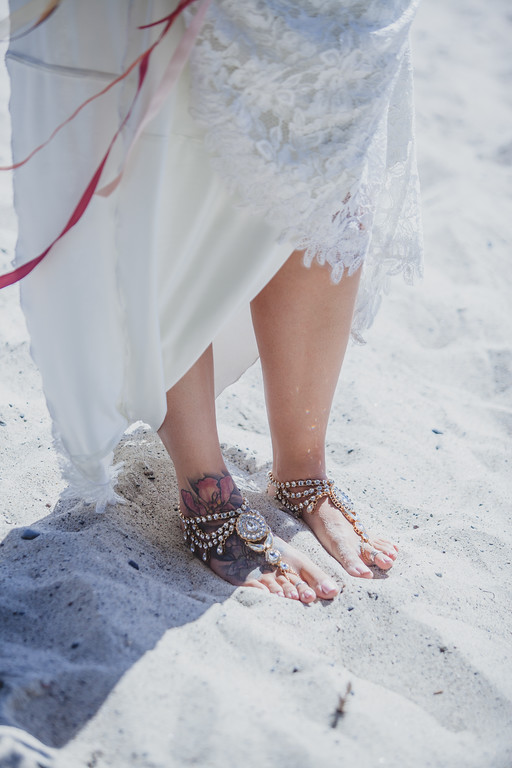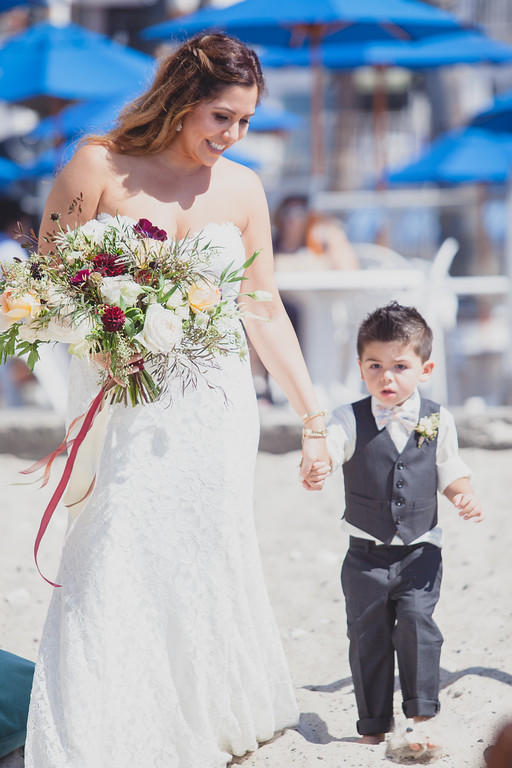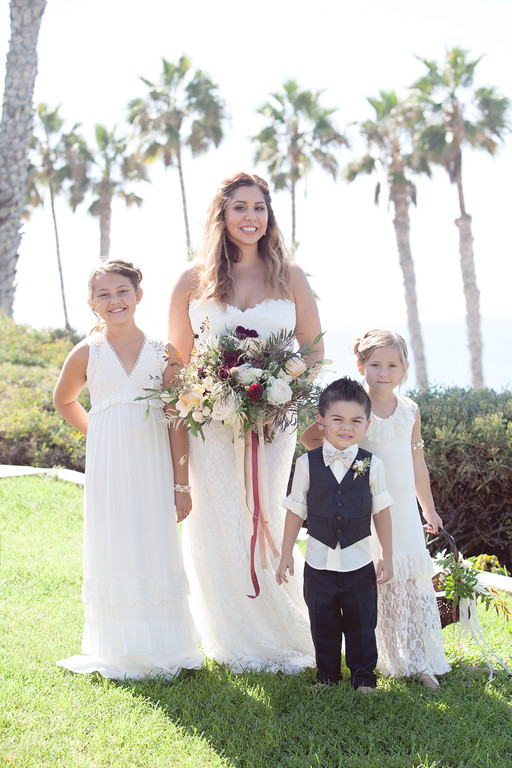 More from the bride:
Following the ceremony was a fun and lively cocktail party in the backyard of my in-laws.  The beautiful backyard was adorned with bistro lighting, green garland, loud music and flowing cocktails.  We really wanted a relaxed atmosphere and that's exactly what we had.  Dancing with Darren for the first time as my husband, was my favorite part of the magical evening.  It was the most special day, perfect in every way.
The pretty cake made by a cousin of the bride.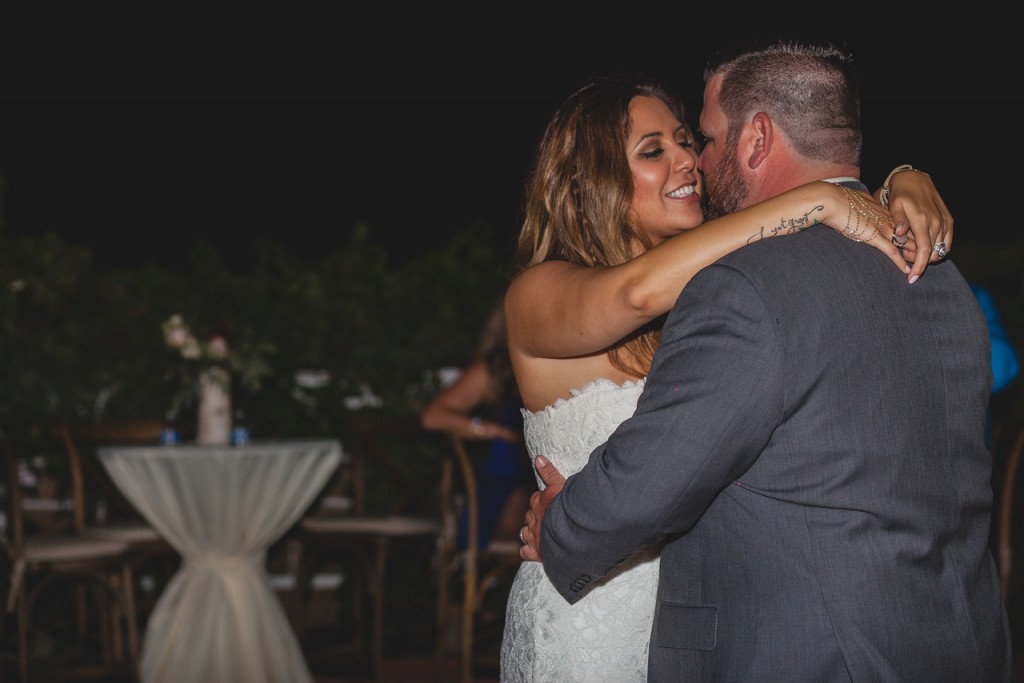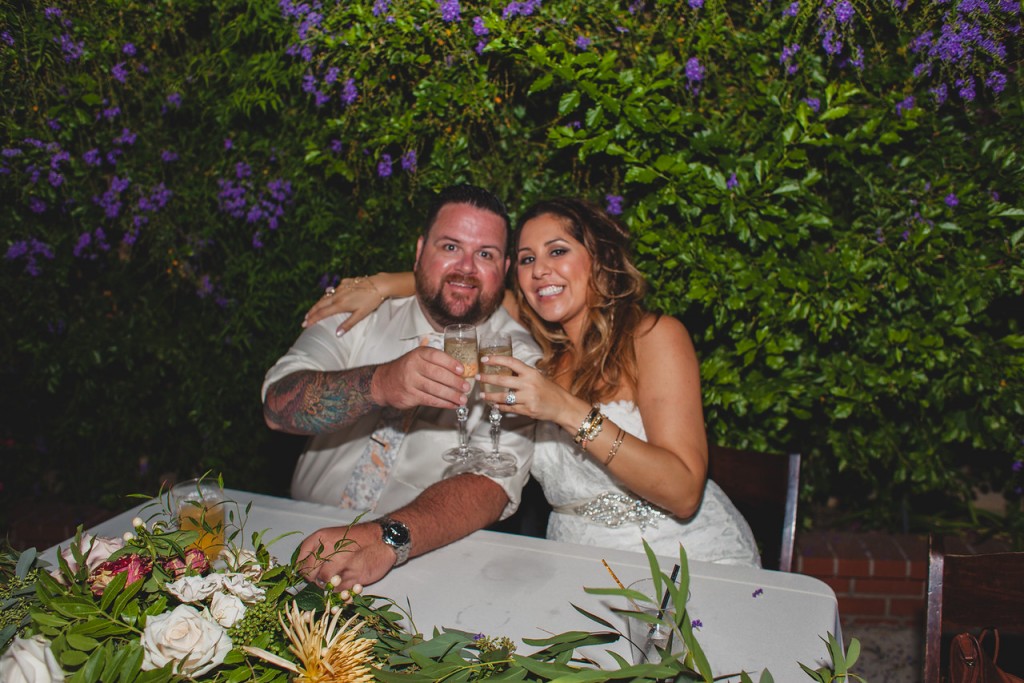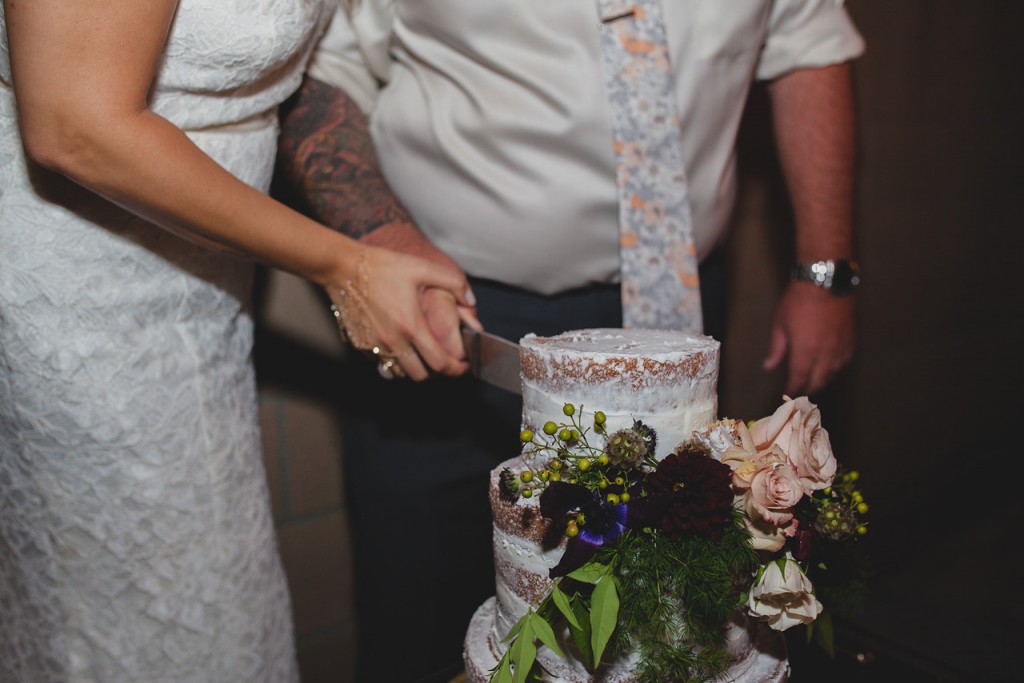 Congrats Darren & Leilani, we had a great time helping you out with your special day!! #cheerstothecarrigers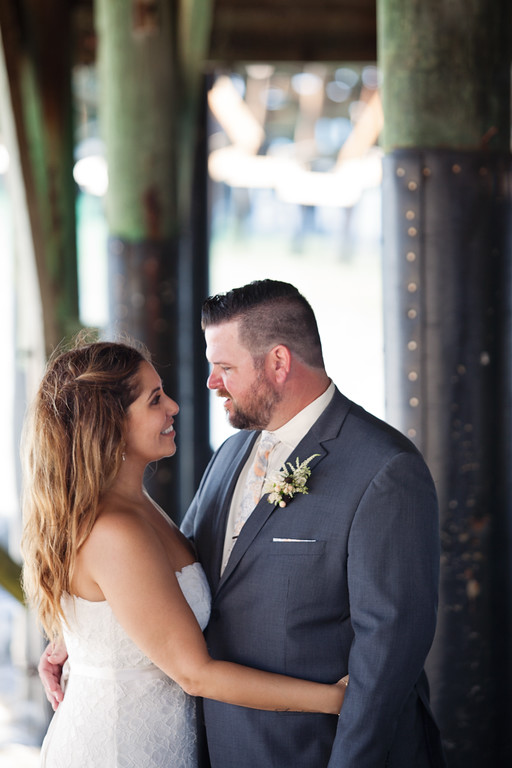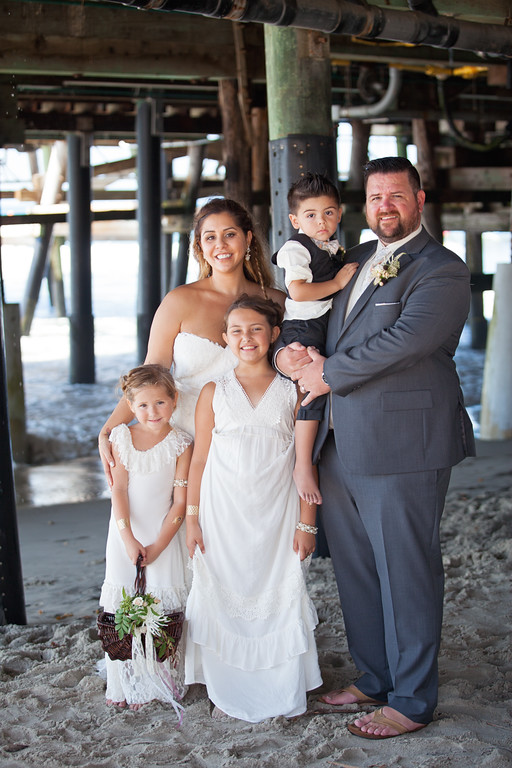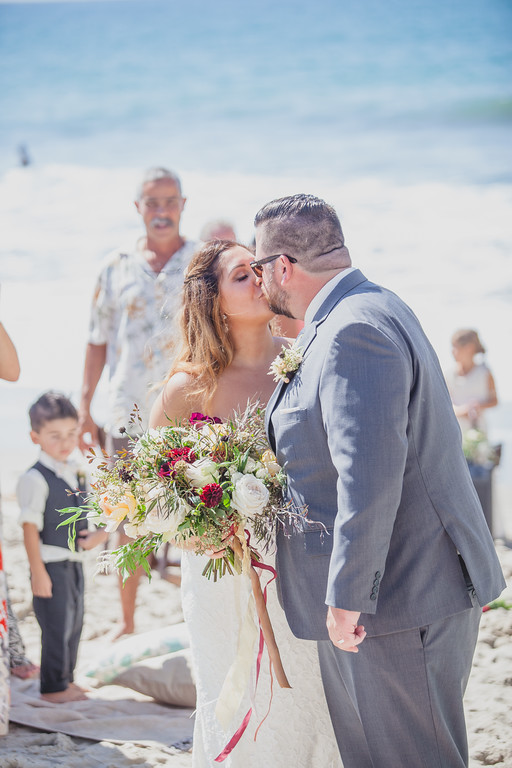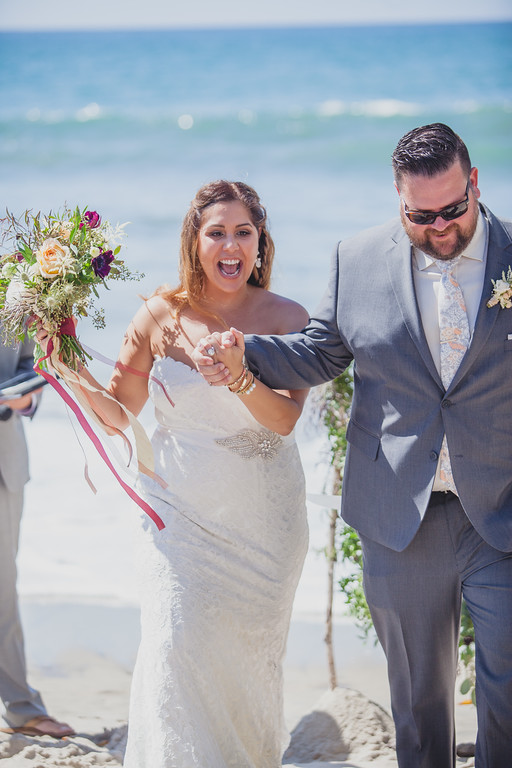 Photos by Nicole Priest Photography
Xx Leah