It's Friday and that means it's the weekend and it's time to TREAT YO' SELF!!!! I've got a delicious recipe to share that Mama Bettencourt (aka my mom) made for me a few weeks ago. She's always trying something new and this blackberry buttermilk panna cotta was a crowd pleaser. My Mother in Law was visiting when she made this and ended up eating it for breakfast and dessert she liked it so much! Lucky you, she is sharing the recipe with us and she says it's easy… Music to my ears!
Photos by Ariane Moshayedi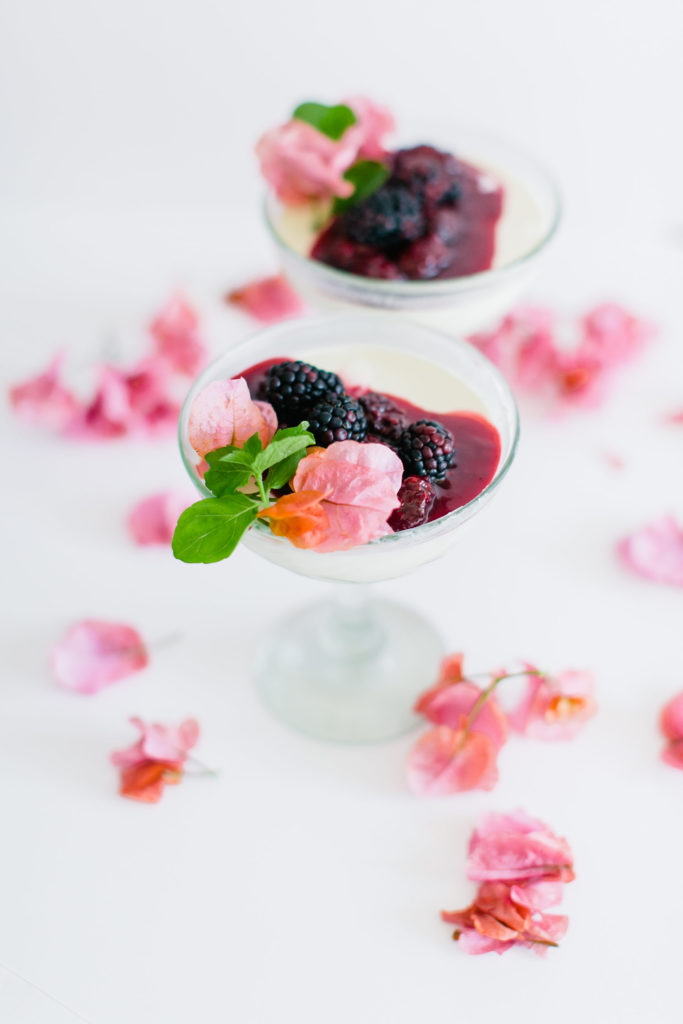 Ingredients
Panna Cotta
3 tablespoons cold water
.25 ounce unflavored gelatin 1 envelope
2 1/2 cups heavy cream
1/2 cup granulated sugar
3 strips lemon peel
1/8 teaspoon salt
1/2 teaspoon vanilla extract
1/2 cup buttermilk
1 tablespoon fresh lemon juice
Blackberry Sauce
12 ounces blackberries divided
3 tablespoons granulated sugar
1 tablespoon fresh lemon juice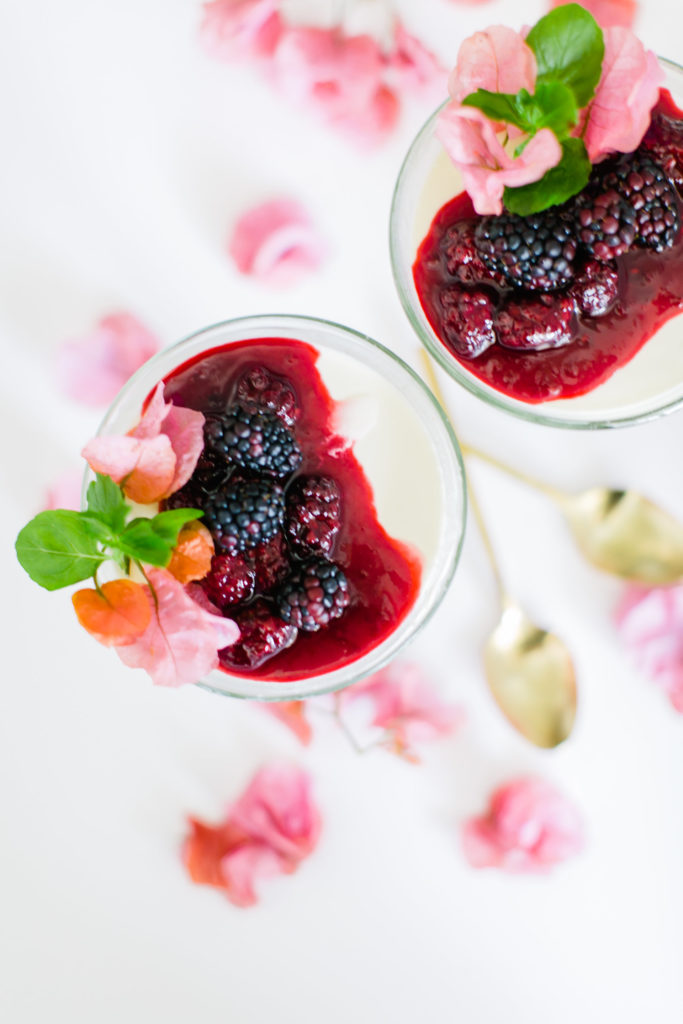 Directions
Panna Cotta
Add cold water to a small bowl and sprinkle the gelatin over it. Stir to combine and let sit, the mixture will become rubbery.
While the gelatin sits, pour the heavy cream and sugar into a large saucepan, whisk together and cook over medium heat, stirring occasionally. Add in the lemon peels. As small bubbles begin to form here and there, remove from heat and add the salt, vanilla, and bloomed gelatin to the pan, stirring until gelatin has dissolved. Whisk in the buttermilk and lemon juice.
Strain through a sieve to remove the peel and any lumps. Pour into 8 small serving dishes or ramekins and allow to cool to room temperature. Once the mixture has cooled, cover with plastic wrap and chill in the fridge for at least 6 hours, preferrably overnight.
Blackberry Sauce
Add 6 ounce of blackberries, sugar, and lemon juice to a small saucepan and cook over medium heat for about 5 minutes, bringing to a low boil. Use a wooden spoon to help break down the berries into a seedy pulp.
Stir in the remaining berries and allow the mixture to cool to room temperature before spooning over the chilled panna cottas. Panna cottas can be served immediately or placed back in the fridge until ready to serve.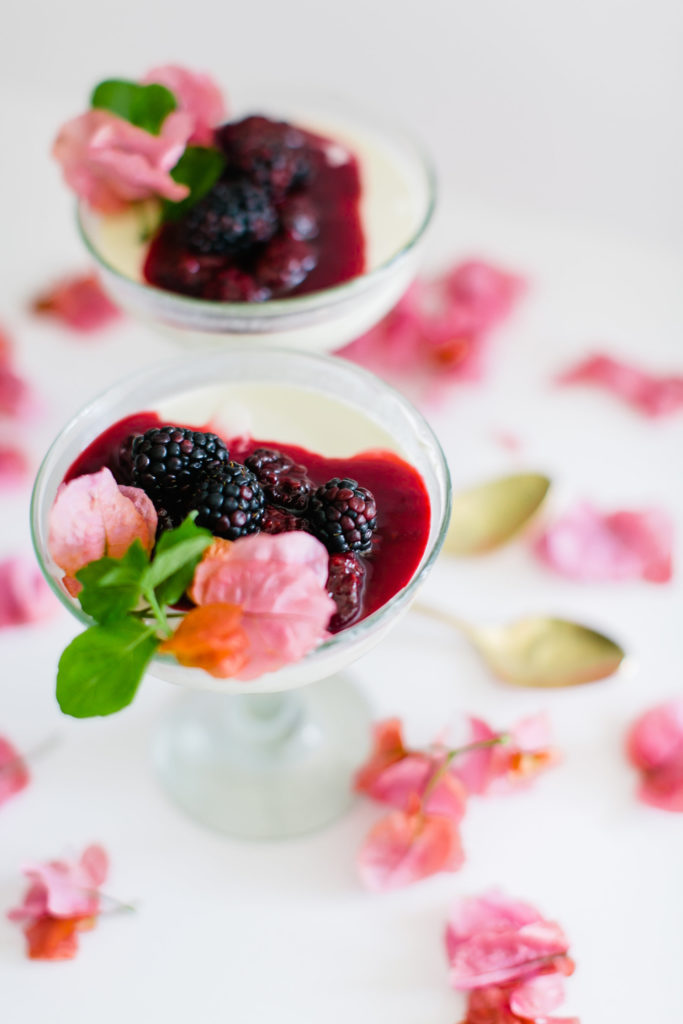 Now grab a spoon and go to town!! The lemon flavor just puts this one over the top good!! Enjoy!
xx
Jacquelyn