With Cinco de Mayo just around the corner, it got me thinking I need to step up my tablescape game. I like to have a little festive sprinkle on the table for celebrated holidays like this one. My world is a little crazy right now with moving to a new city and having the hubby gone during the week; this mama doesn't have time to go out and shop. This is when I turn to my trusty best friend… you all know her. She goes by the name of Amazon. On Sunday's I get to lay in bed and relax for a bit while my hubby does the morning routine with the kids. Yes! My favorite time of the week! This morning, I found some fun items for my Cinco de Mayo tabletop, and the best part is they are all things I can use again. I'm kinda giddy about the things I found… especially that placemat!
Stay tuned for some more Cinco de Mayo fun!
Calligraphy by Meghann Miniello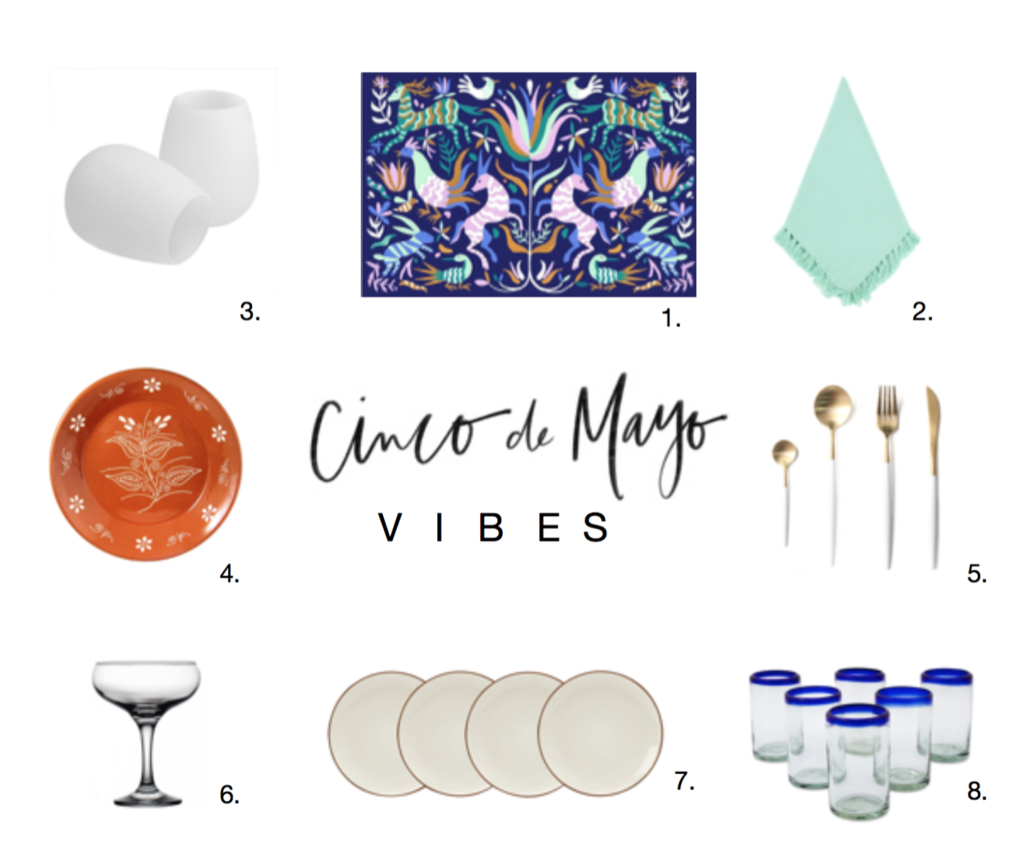 I love that I can easily just whip together a tabletop like this laying in bed on a Sunday morning and it will all be delivered to my front doorstep in a matter of a couple of days. Can't beat that!
Happy Sunday!
xx
Abby