If you haven't noticed, I've become quite fond of L'entramise this past year.  Being in the event business it's often difficult to find something stylish, elegant and practical for certain types of events.  I'm sure you've been there, you want to throw your friend an amazing bridal or baby shower but don't want to break the bank.  Not everyone has this crazy budget to rent gorgeous glassware and china.  Trust me, I get it, I'm right there with ya!  That's why L'entramise was such a heaven sent to me AND my clients.
It's easy enough to find cute disposable options for kid's parties but for the adult affairs, not so much.  I was beyond thrilled when these ladies reached out to us almost a year ago and introduced themselves.  Allison & Alison are the founders and owners of this beautiful company.  They sent me a sample box of their product and I immediately fell in love.  The styles were streamlined and gorgeous and the quality was top notch as well.
Fast forward and I've used their products at countless events for our clients and even for myself!  We even used L'entramise at a wedding this past year, which we will share soon!  We love this brand so much we wanted to share a special discount code just for our readers.  I also put together the most gorgeous bridal shower inspiration for you using their product as inspiration.
Let's just say us Beijos ladies have a thing for pink…  That's why I'm so excited to share this shoot with you today, a blush on blush on blush bridal shower… It would also be the cutest baby girl shower ever too!!
Please use code BEIJOS for 20% off the entire L'entramise site – a few exclusions do apply
Happy shopping!!  I know you will LOVE this company as much as us!!
And… If you want to shop this specific blush collection we curated, head HERE!
Keep scrolling to see all the pretty shot by Alison Bernier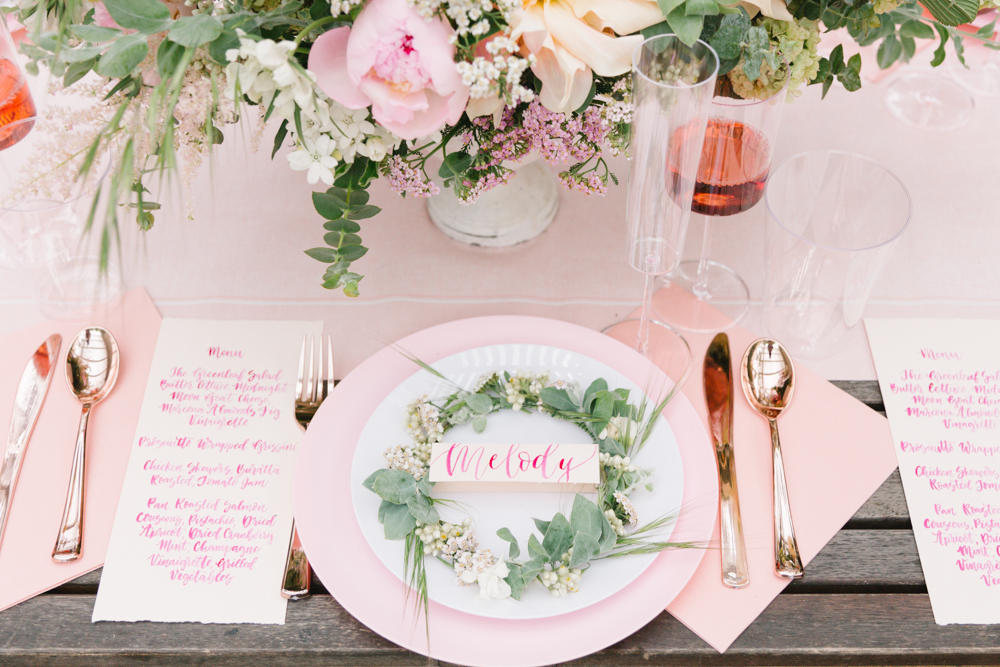 Gotta kick it off with a pretty invite!  I am obsessed with the hand of Michelle Dolpathado, and she didn't disappoint with this bougainvillea pink lettering.  I wanted that pop of pink to set off the pretty blush hues, and she did this perfectly.  Simple and pretty, such a nice little combo…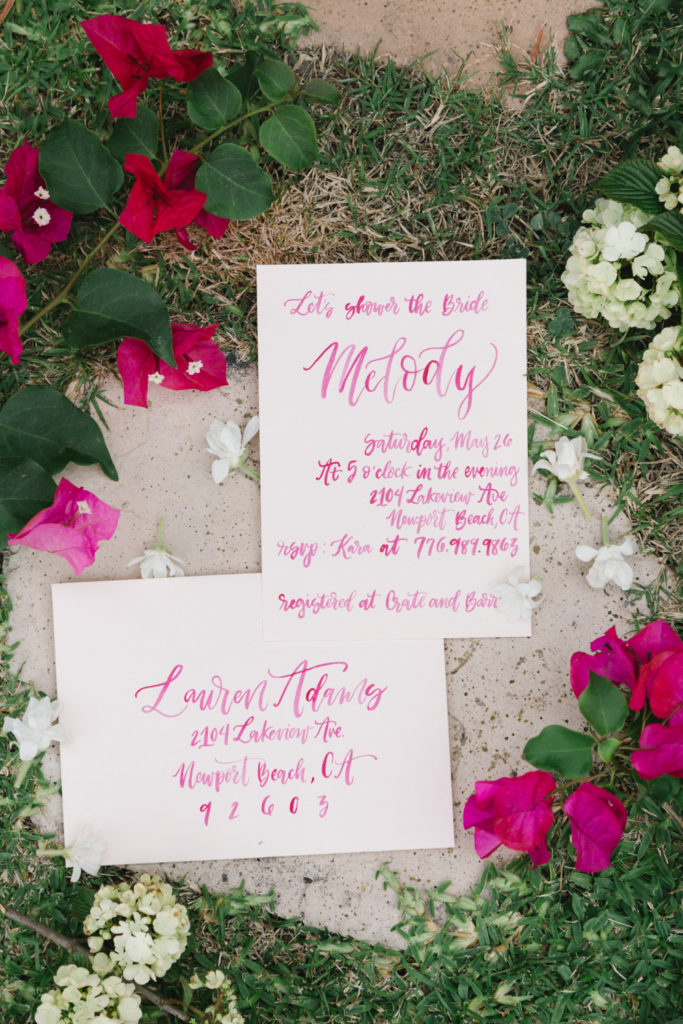 And now on to the beautiful table!  I love me some pink!  In a life full of boys, it's fun to get girly for a minute.  When I started searching the L'entramise site for the perfect bridal shower the pink just kept popping up in my mind.  Those pretty blush tones are just so dreamy!!
How about those gorgeous flowers?  Mulberry and Moss did these amazing arrangements and they just make this table that much dreamier, don't you think?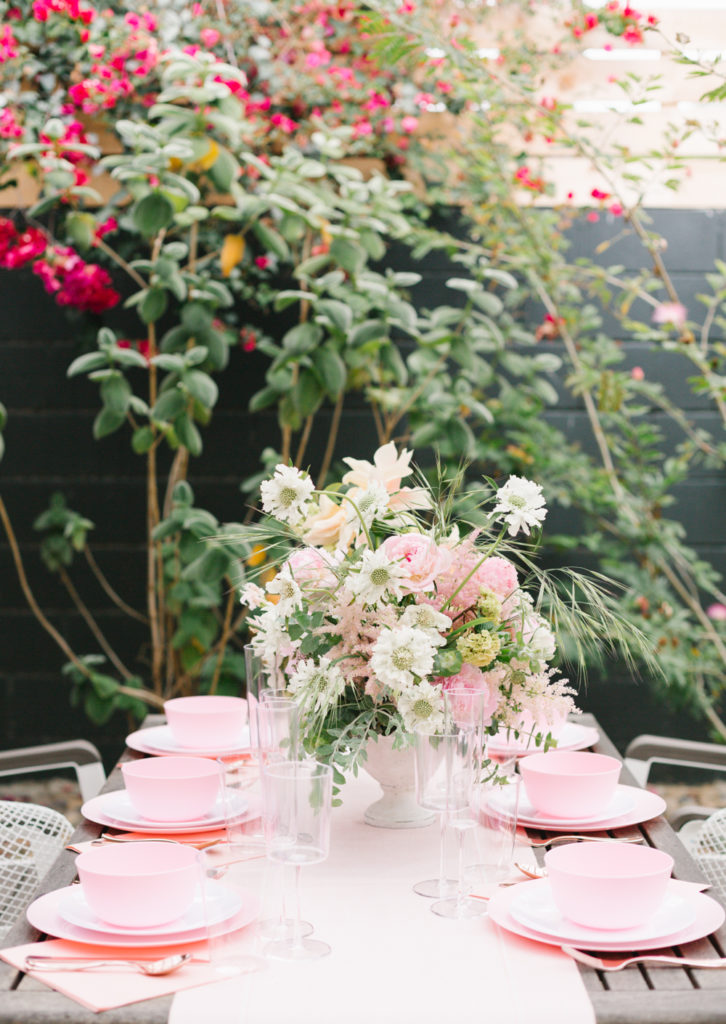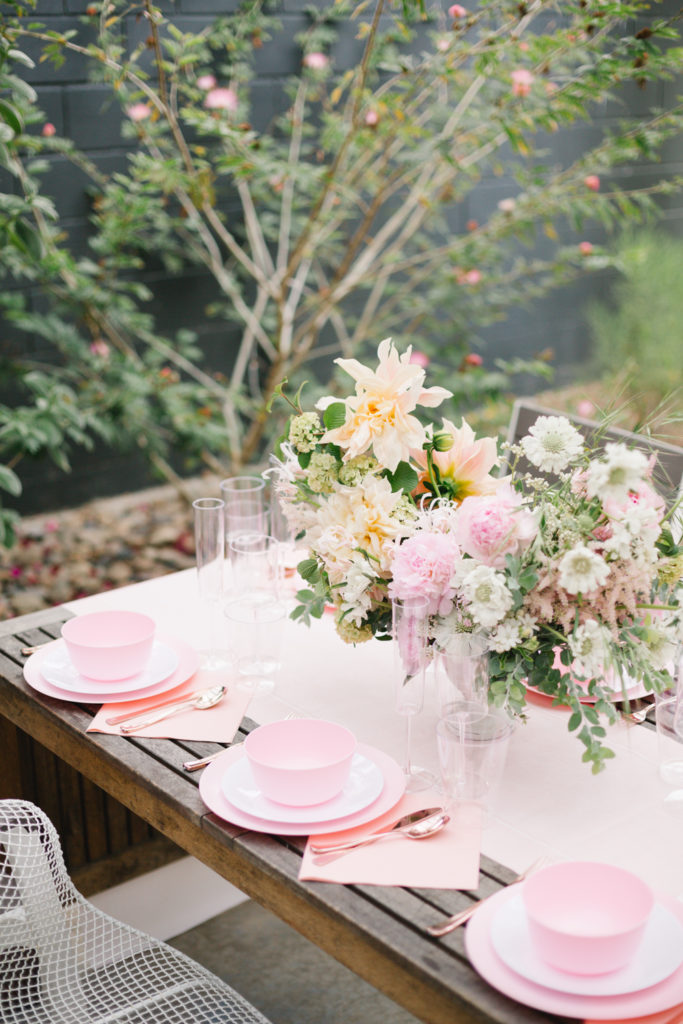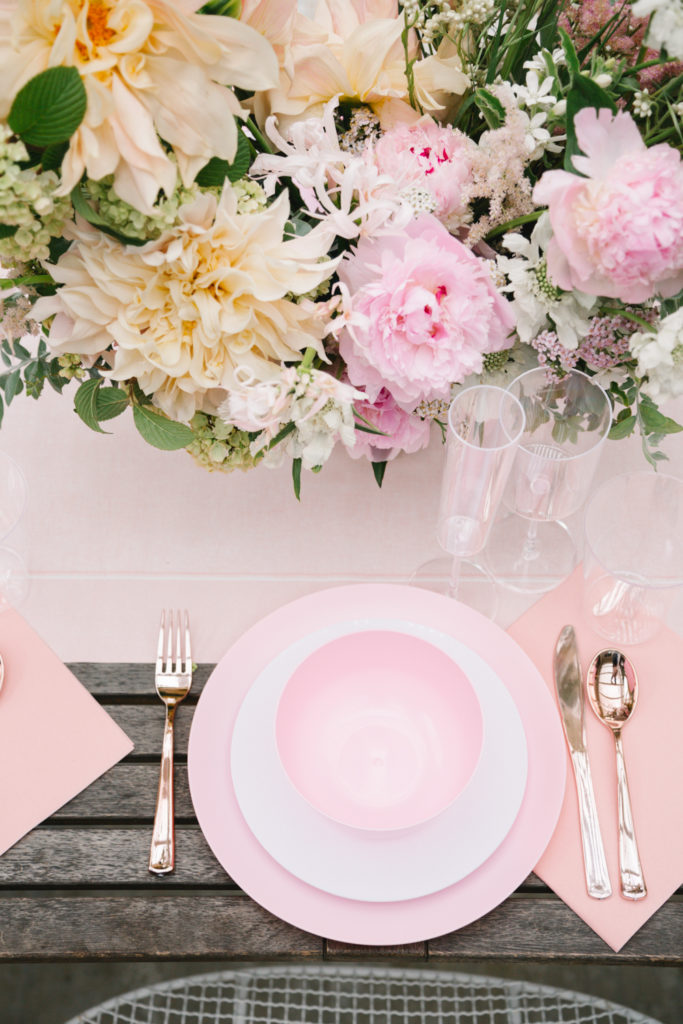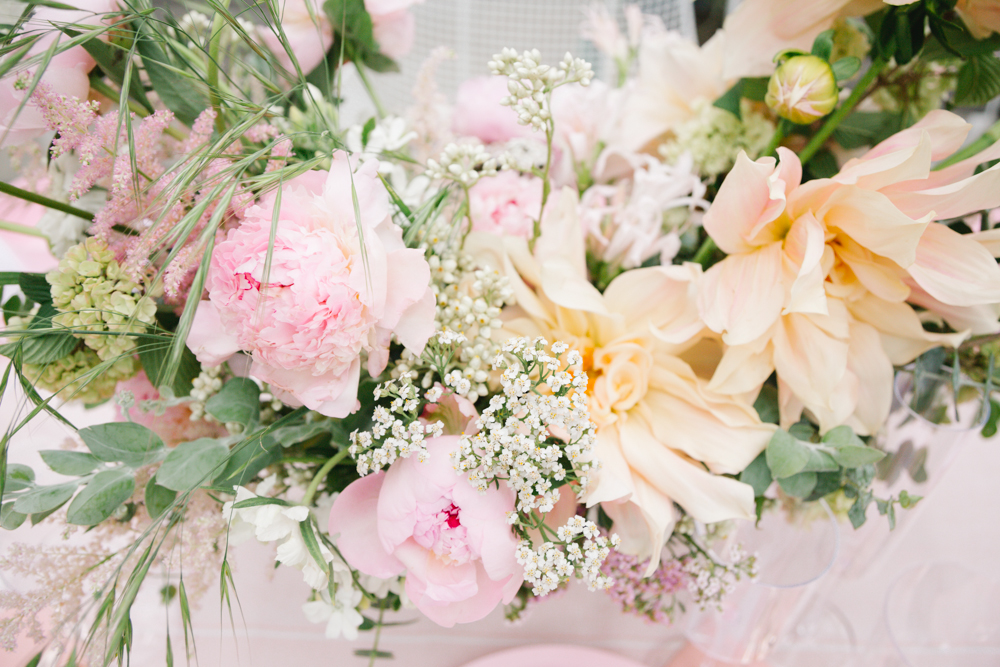 Next, we add in the pretty details…  How cute are these place settings, wouldn't you love to walk to your seat at a shower or party like this?!  I know I would.  I really love how this turned out, one of my new favorites!  Also, how good is that blush with the gold flatware?  Just having a moment over here to take it all in…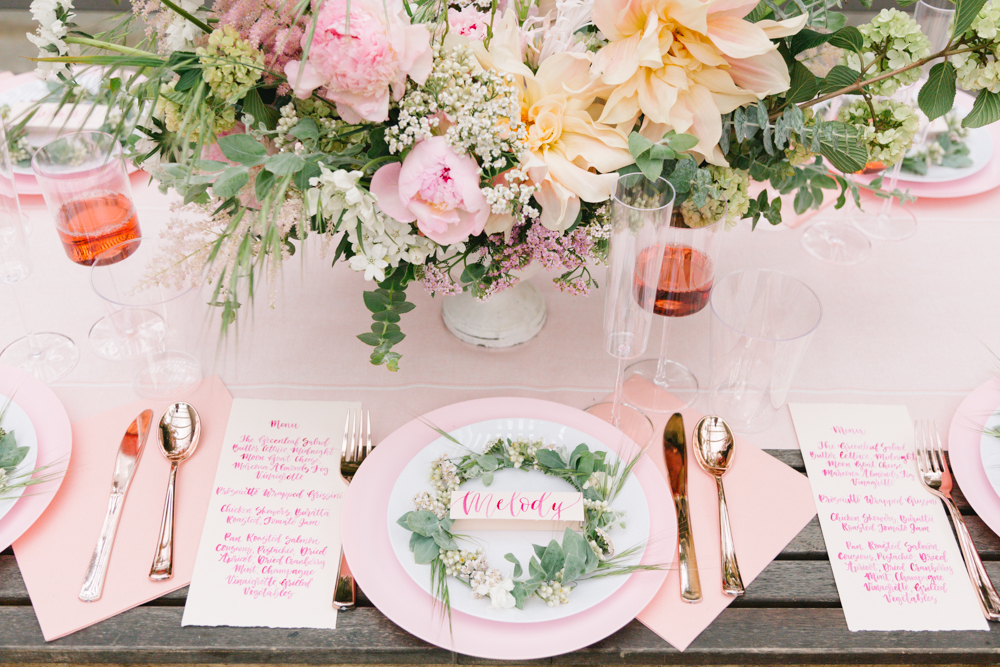 There's that Michelle Doplathado showing off again!  Everything she touches is gold… I'm totally obsessing over these place settings you guys!!  It's all so good!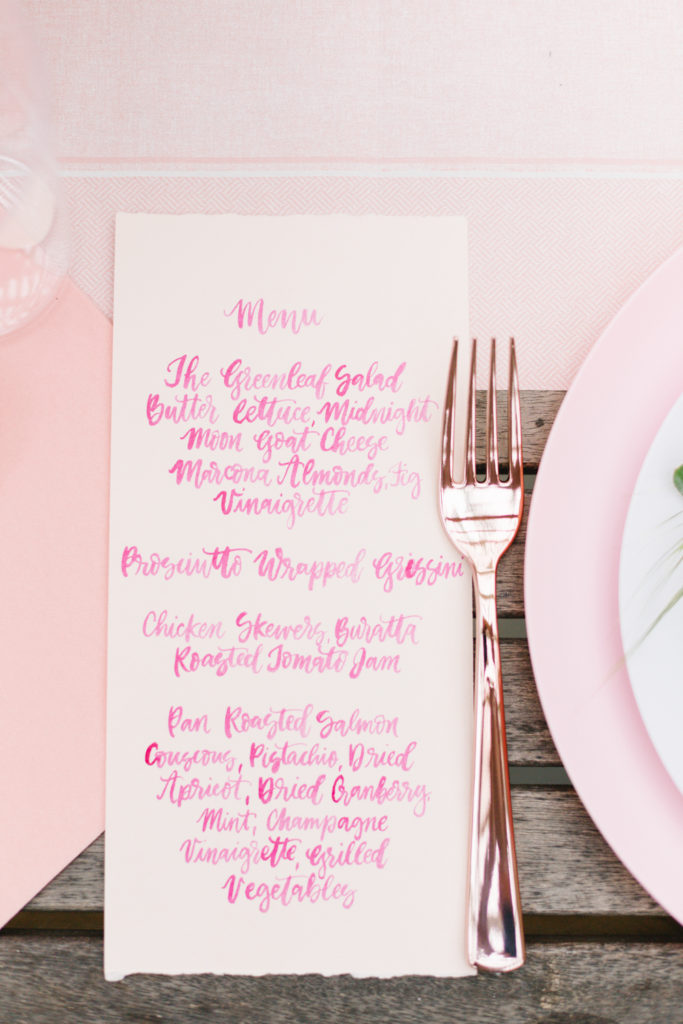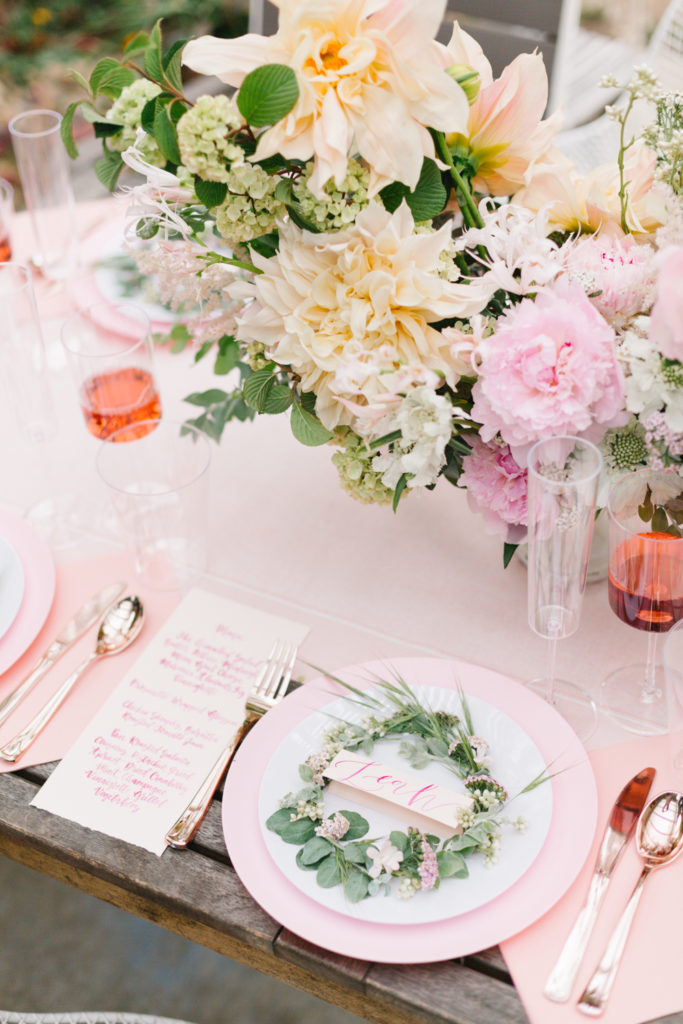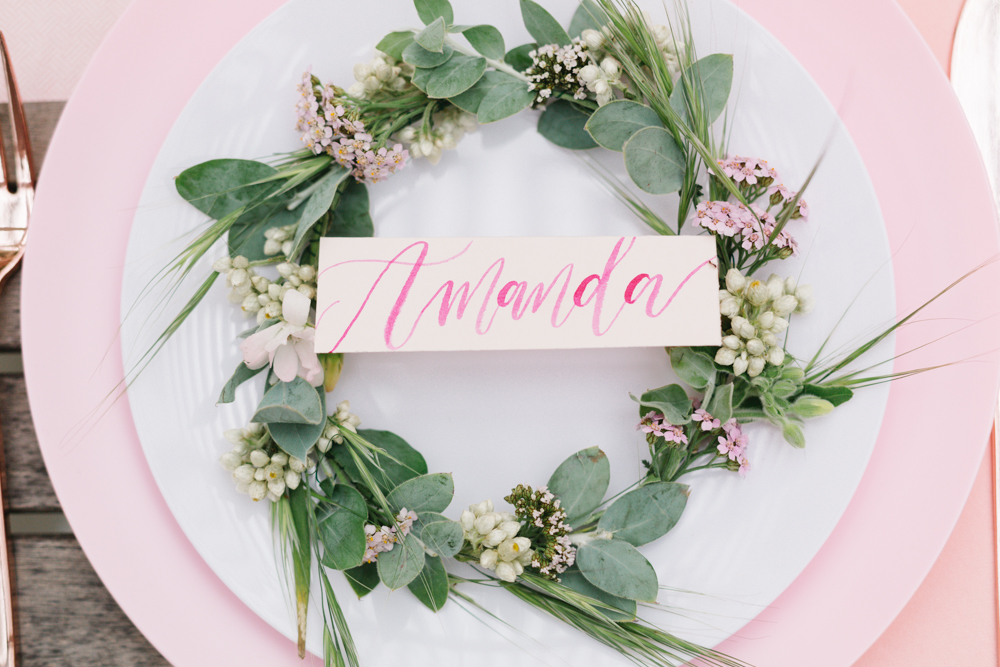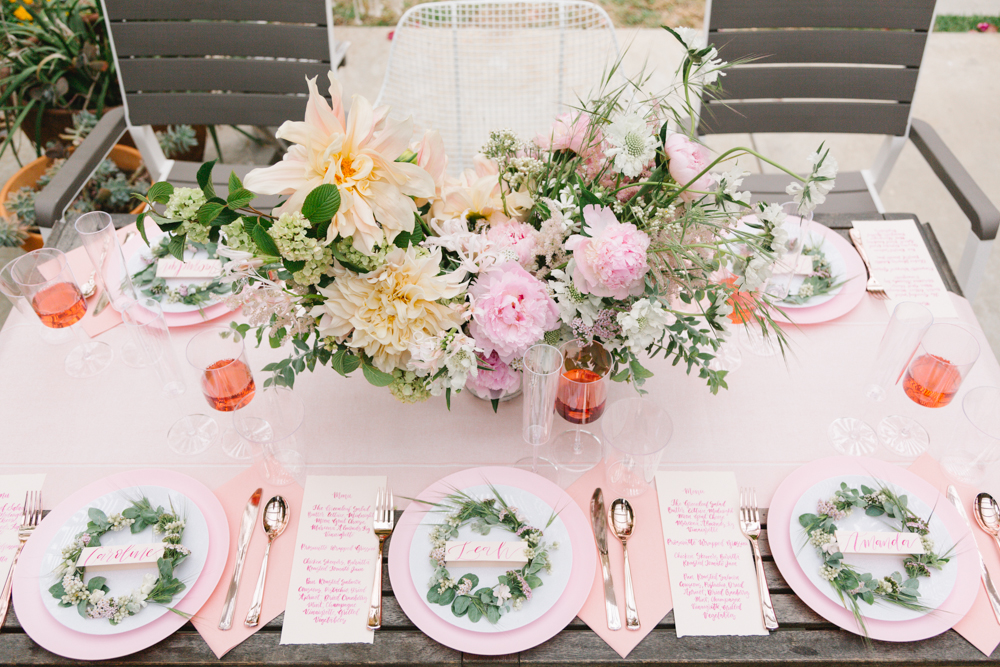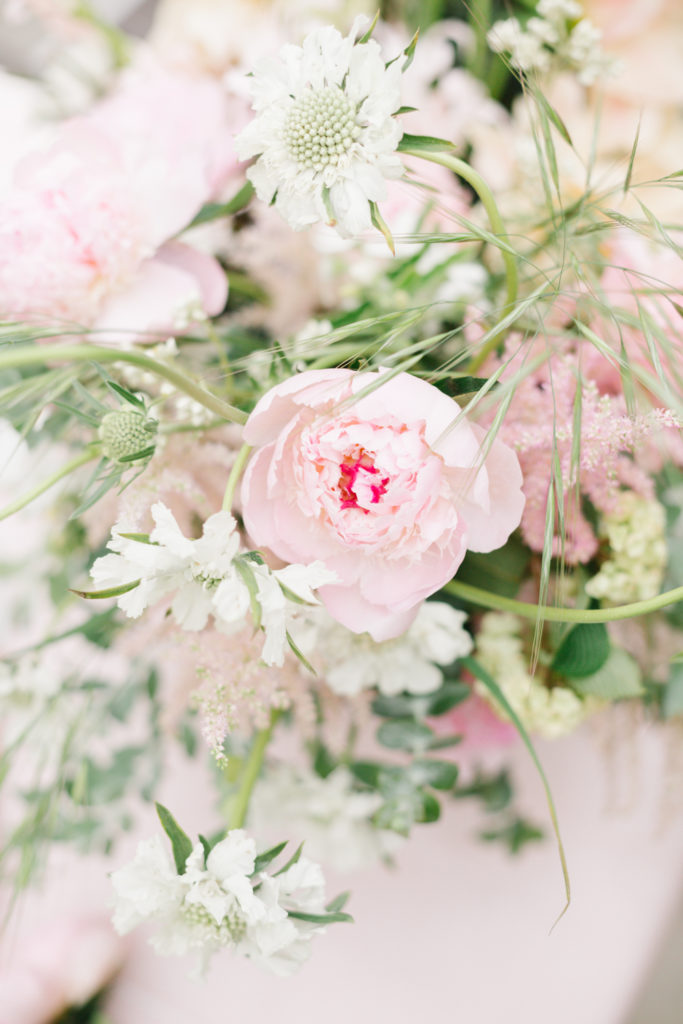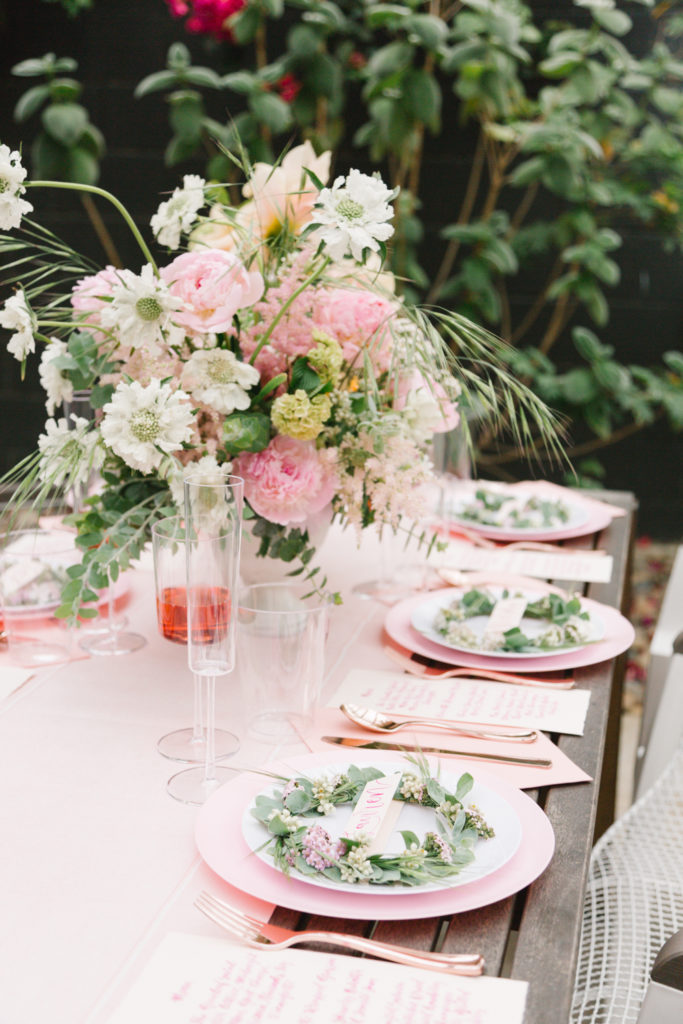 Now on to the food…  You know our friends at Colette's Catering brought the tastiest dishes!  So much yumminess, and it's pretty to look at too!  This would be the ideal spread at any shower, or summer event.  That salmon was so yummy, and the prosciutto wrapped bread sticks…  Yes please!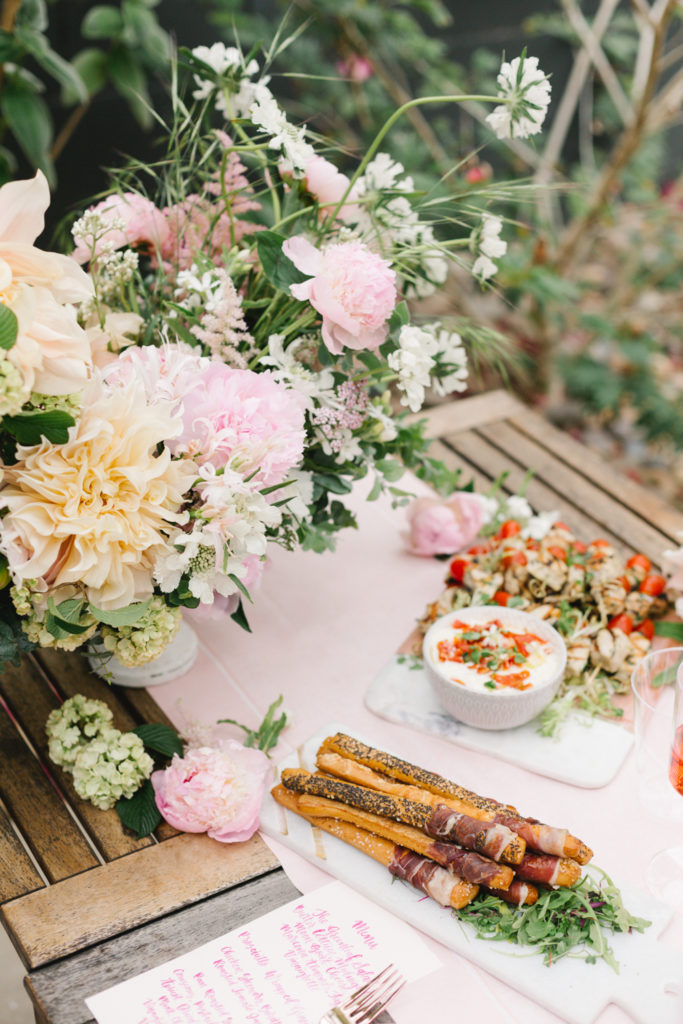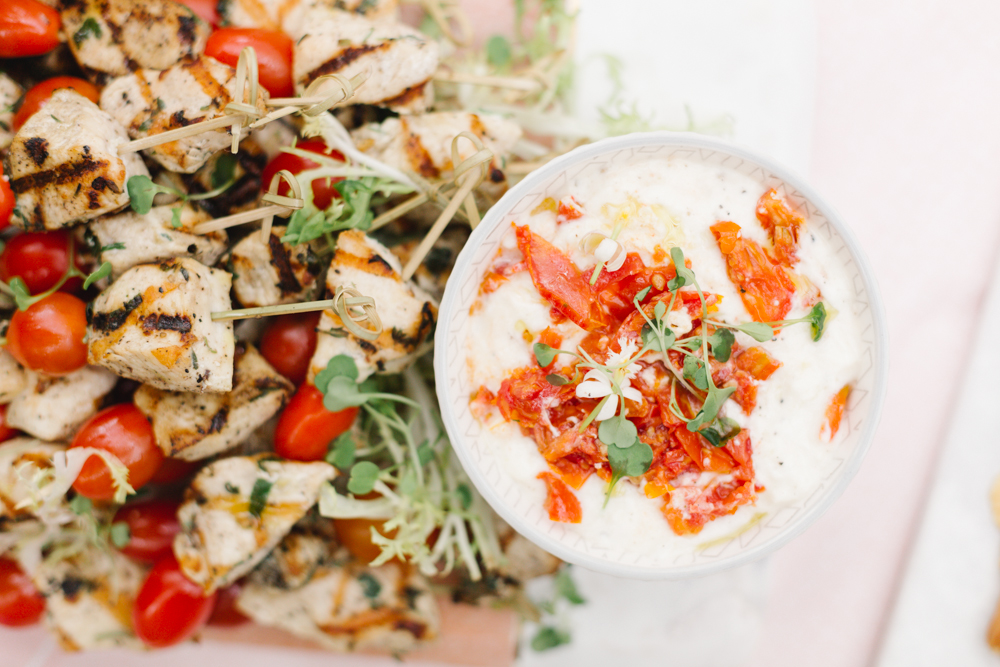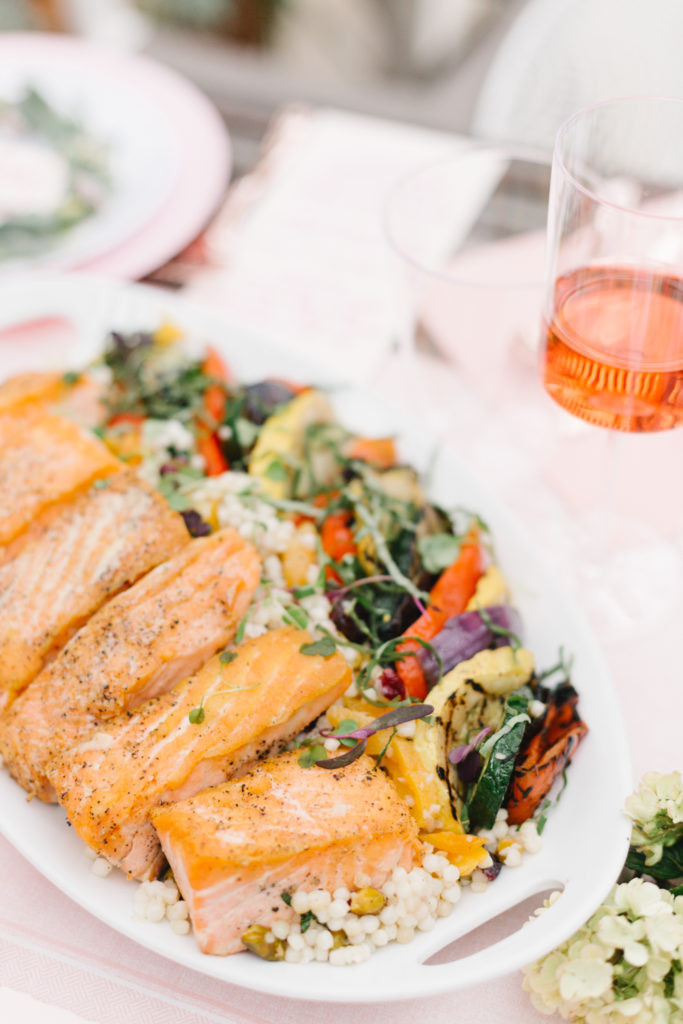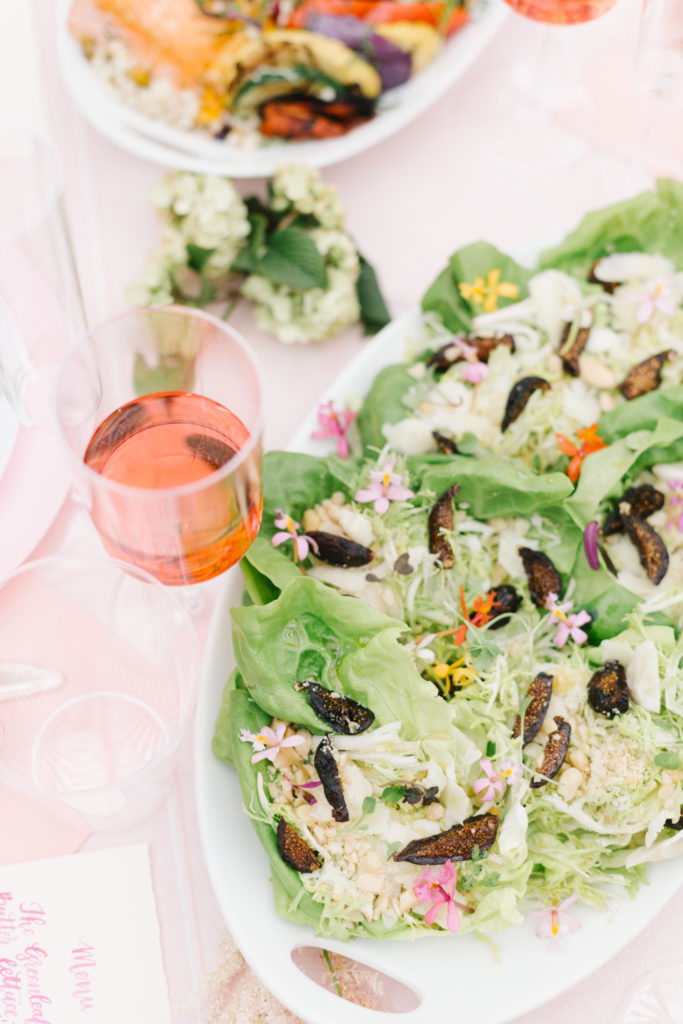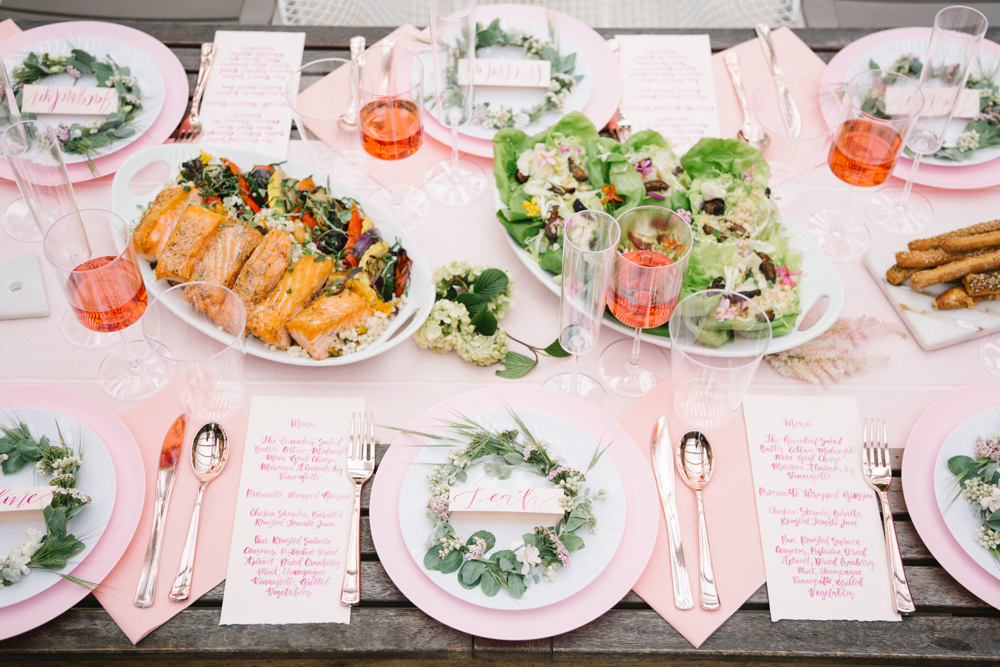 With any event, especially a bridal shower, you've gotta have the champs!!  I'm talking about One Hope of course!!  Them and their pretty bottles always make a table better…  And a sparkling rosé was the perfect addition!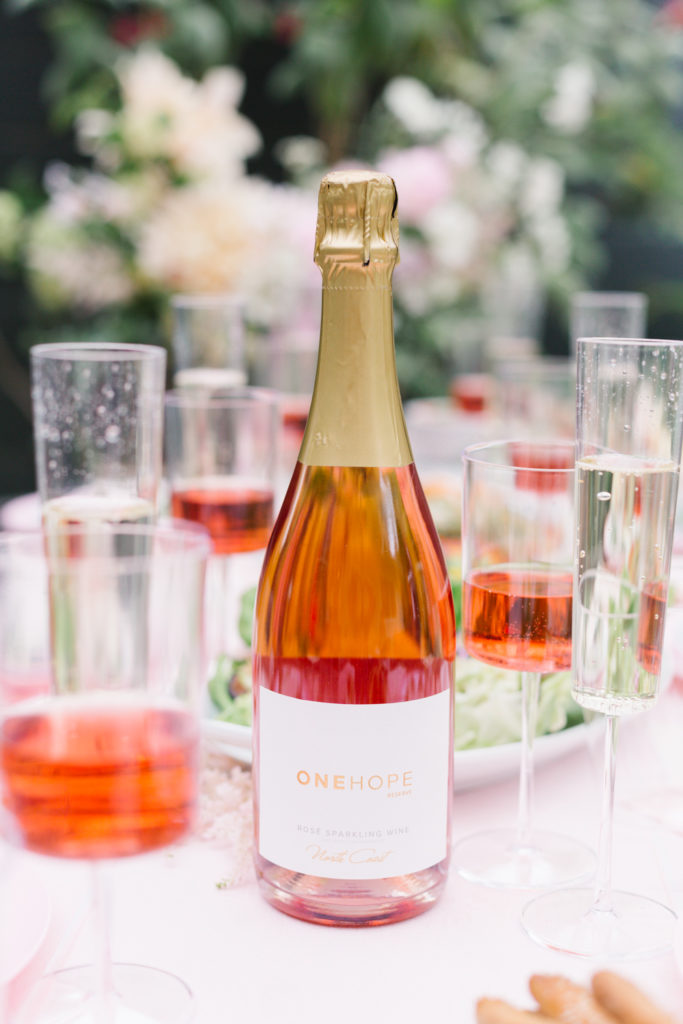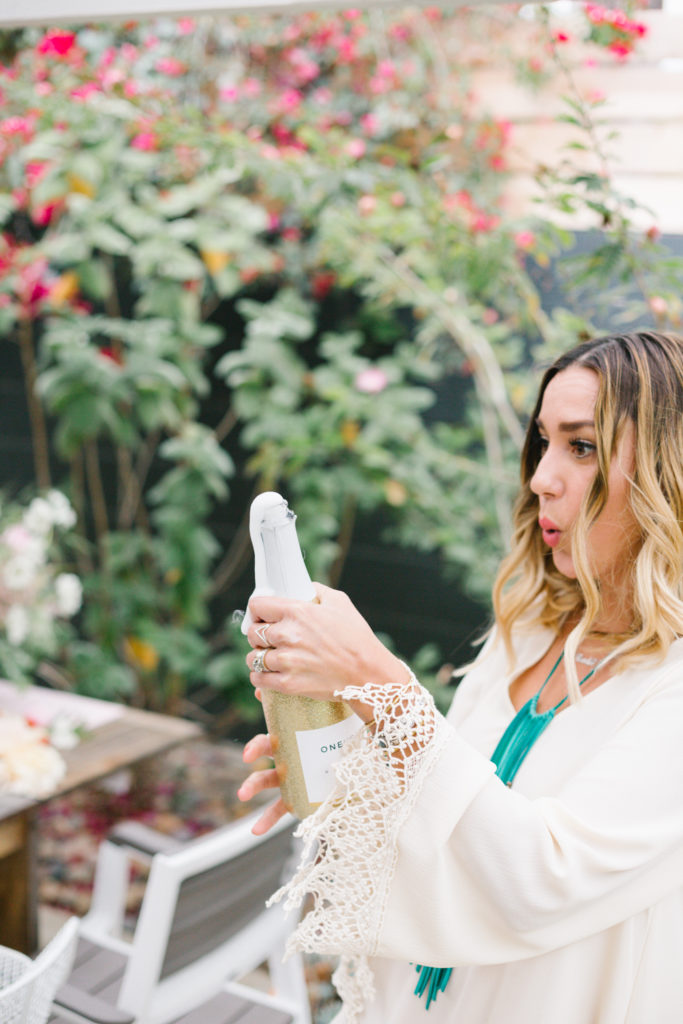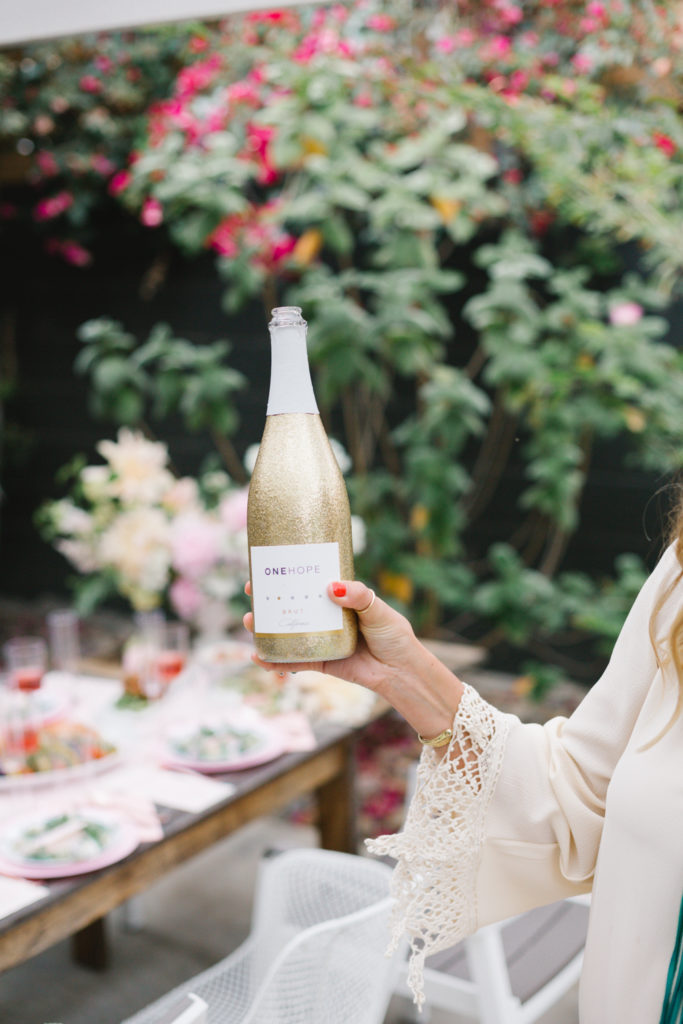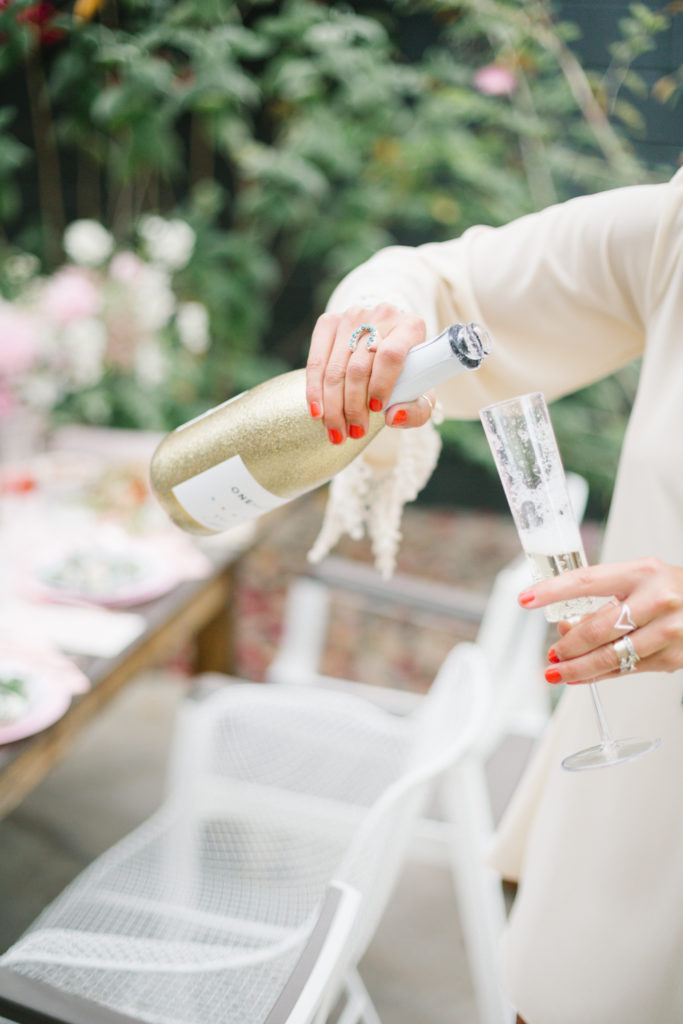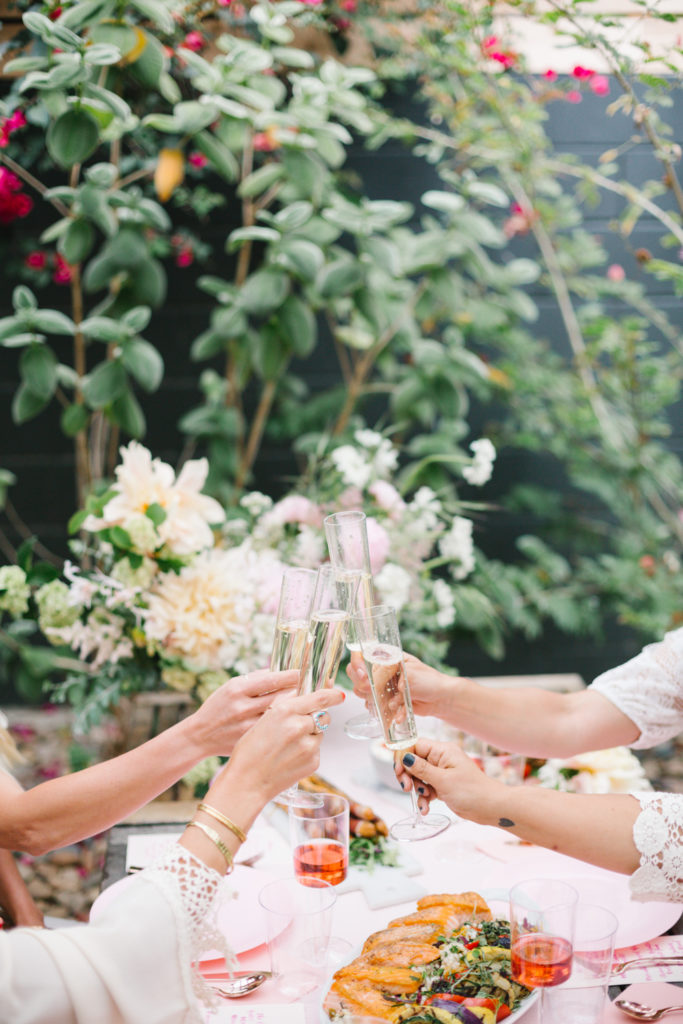 Now, on to desserts!  I was so excited to partner with A Sweet Savory on this one!!  I've admired the talented Lauren Lowstan's work for sometime now, she is one talented lady!!  Wait till you see all of the pretty pink pastries!  Yummmmmmm….
Another cute sign from Michelle!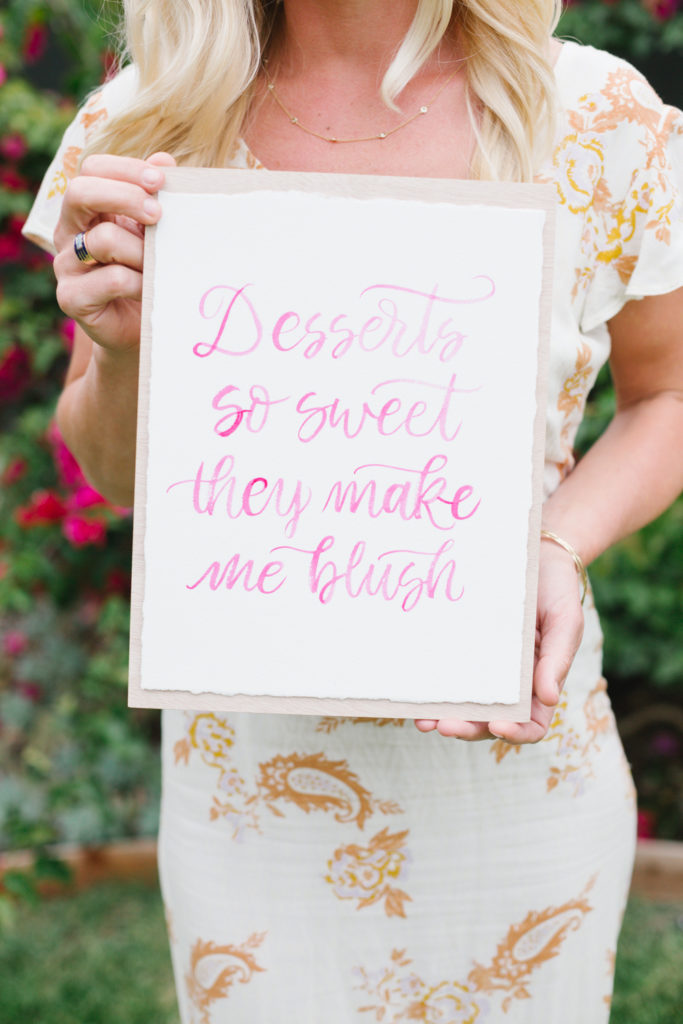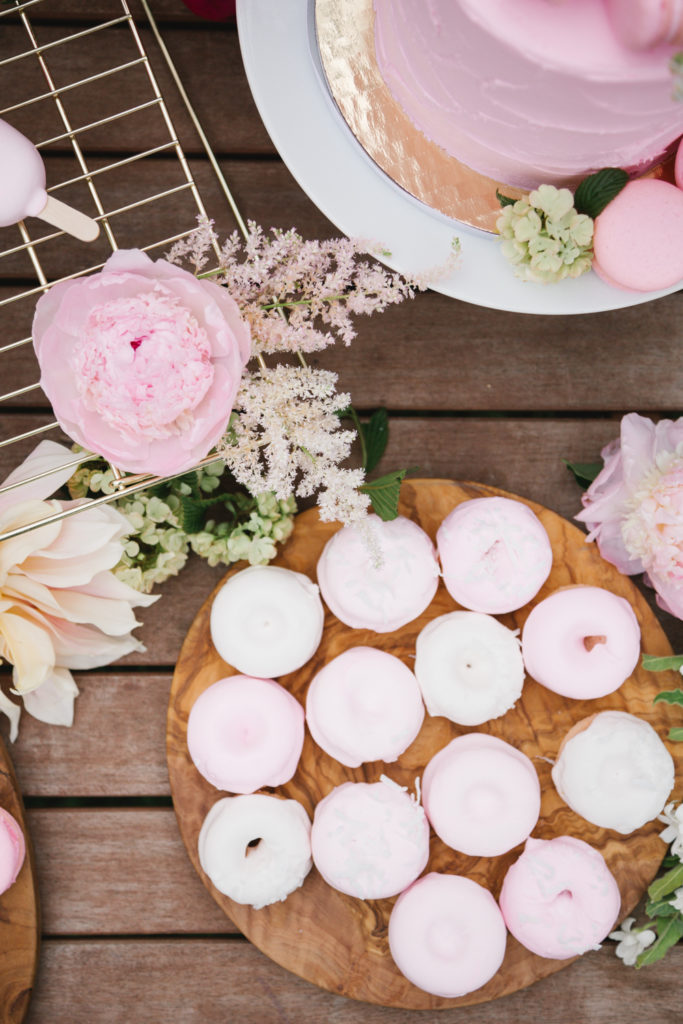 I'm so in love with this cake!!  Pink with macarons and flowers!!  Sign me up!!  And can I just say, those mini donuts were beyond amazing!!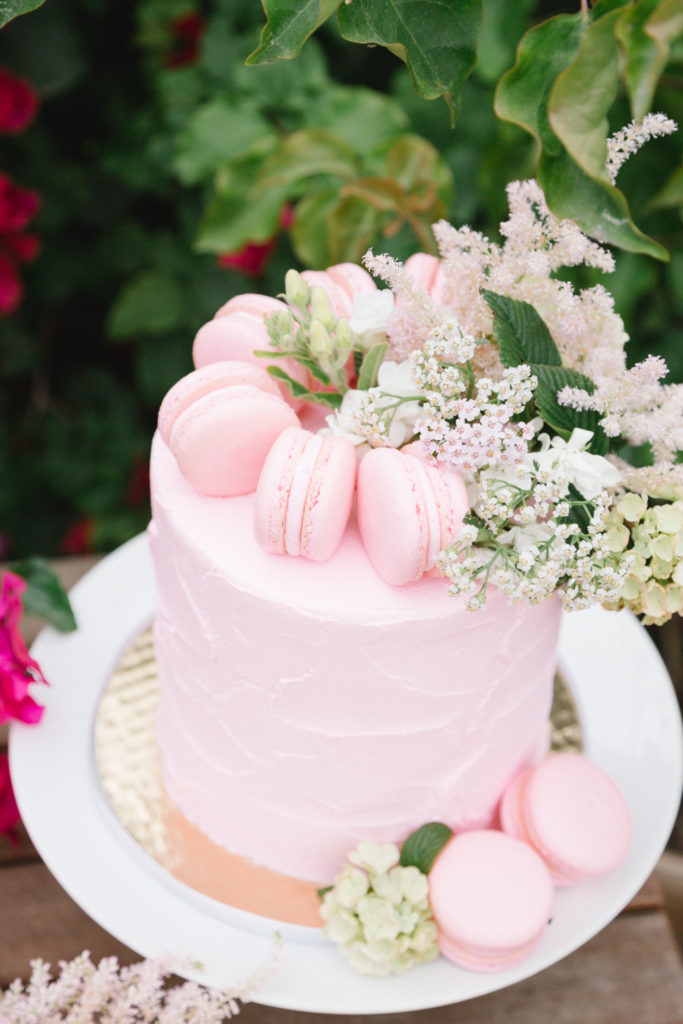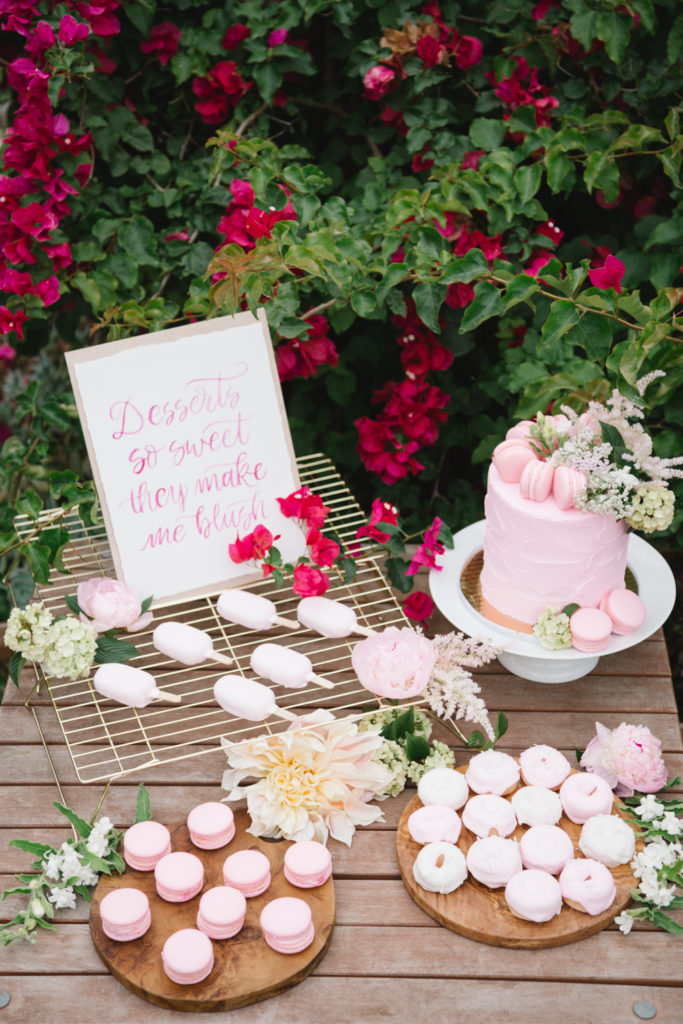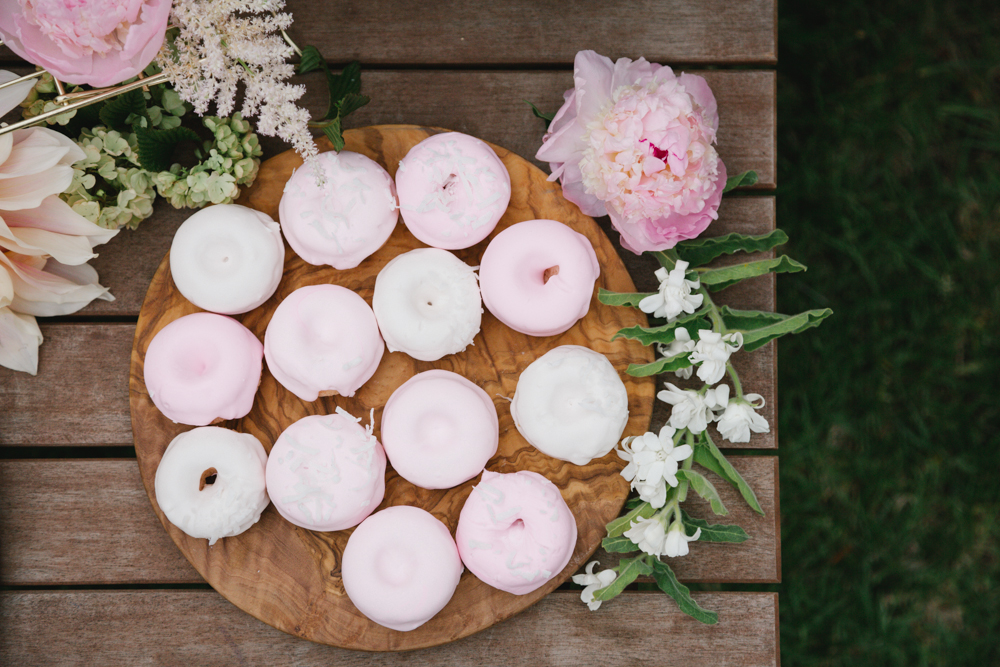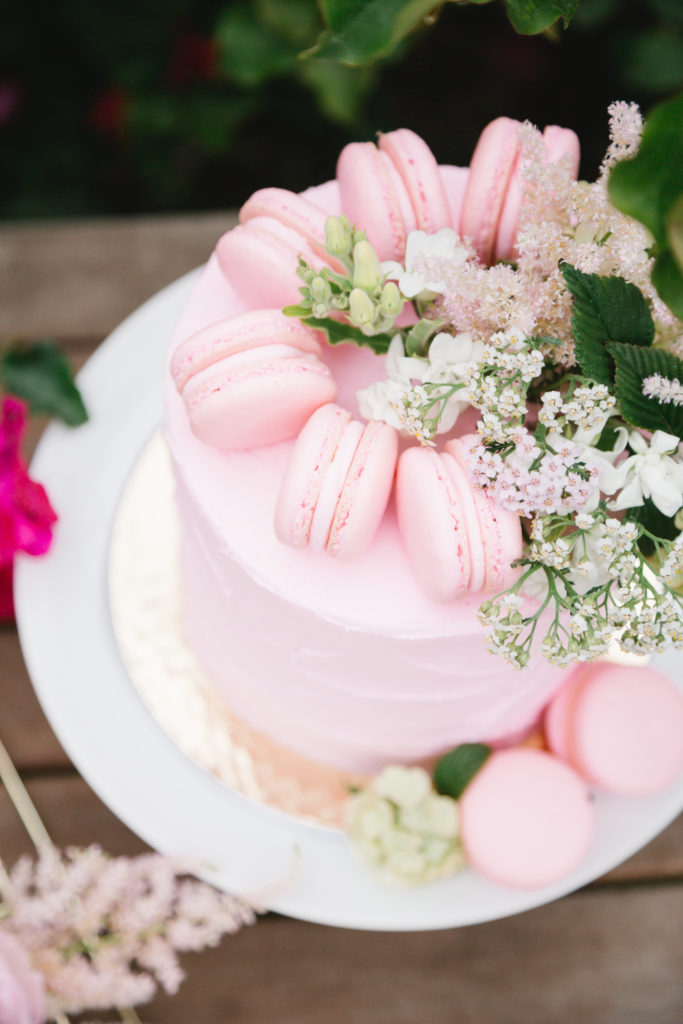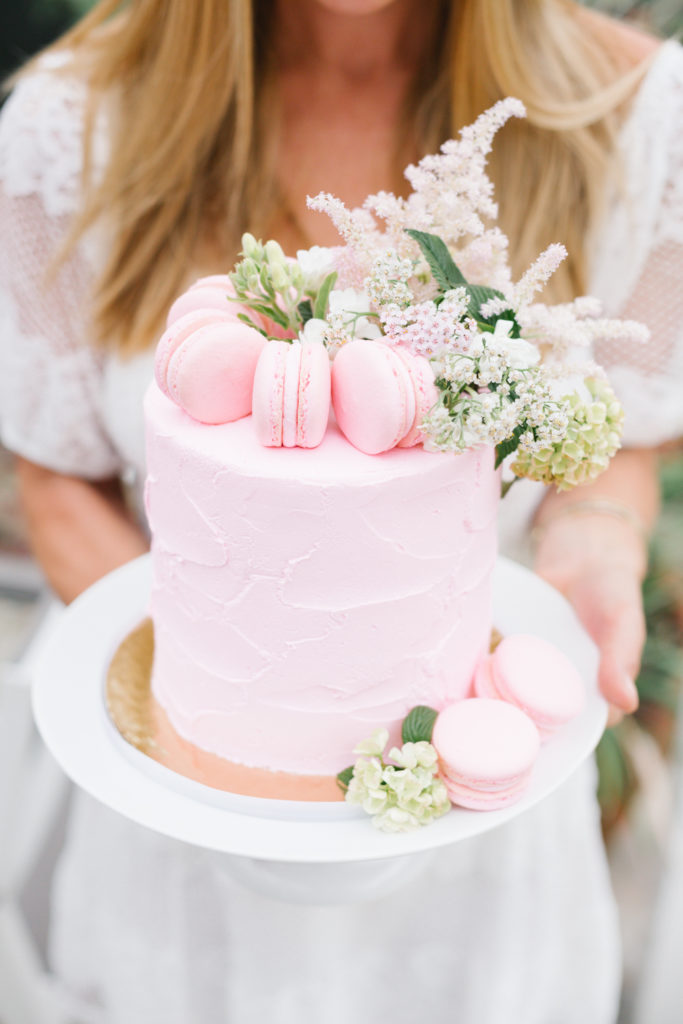 Girlfriend is loving her cake pop!!!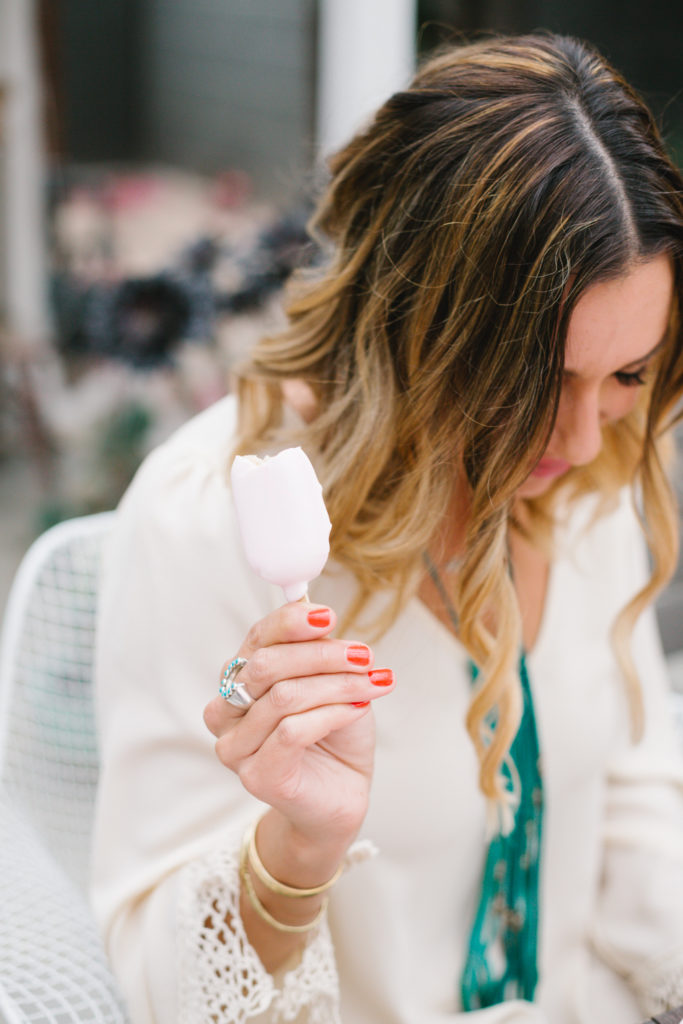 Not too shabby of a shower for these babes!!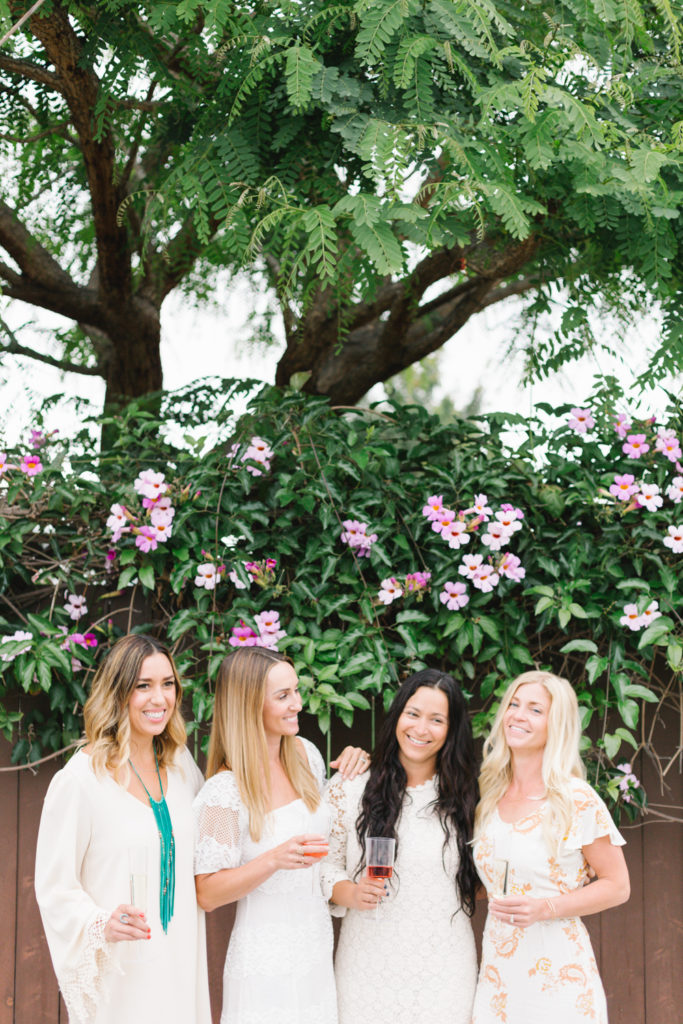 Hope you liked this pretty & pink one as much as me!
xx