I feel like I've been waiting so long to share this wedding, and the day is finally here!!  This wedding is special to us for a few reasons.  One, we LOVE this couple!!  Leah and I have known Alex & Justin for years, before they were a couple even.  We've seen their romance blossom and can't believe these wild and crazy kids are now husband and wife.  They are beyond perfect for each other and the love they have radiates around them.
Two, we LOVE the design of this wedding!!  Both Alex & Justin have an eye for style, so I knew this wedding would be gorgeous.  We helped with a few ideas and executing the day of but the design is really all Alex.  She helps us on one our events a lot so it was great to see her creative mind go to work and the beautiful outcome.
Three, this PLACE!!  We love central California and have done so many weddings there.  Los Olivos is one of the most gorgeous hidden spots in California.  So many good wineries and restaurants, plus the scenery is gorgeous!  Alex & Justin went on a getaway there when they first started dating and fell in love.  A special spot to them was Saarloos and Sons, and that is where they decided to tie the knot!
Now keep scrolling to see all of the pretty from this wedding, we still can't get enough!  It's also featured on Green Wedding Shoes!
Photos by John Robert Woods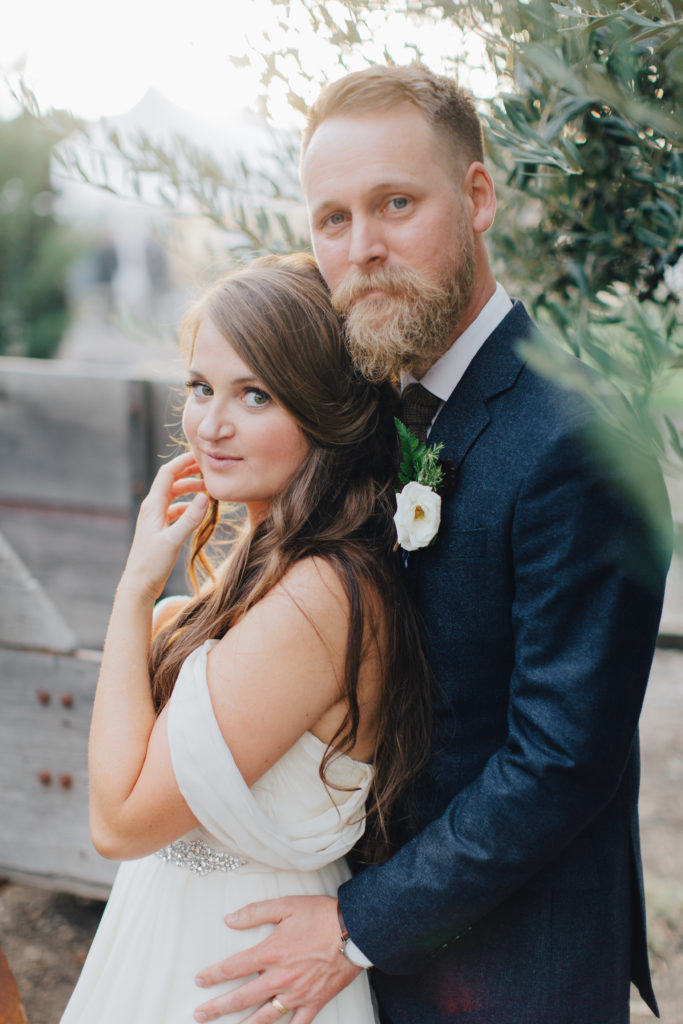 The gorgeous wedding suite was done by A Fabulous Fete.  I love how they brought the blues into their wedding, they worked so well with the Fall colors of the florals…  And Alex styled them perfectly!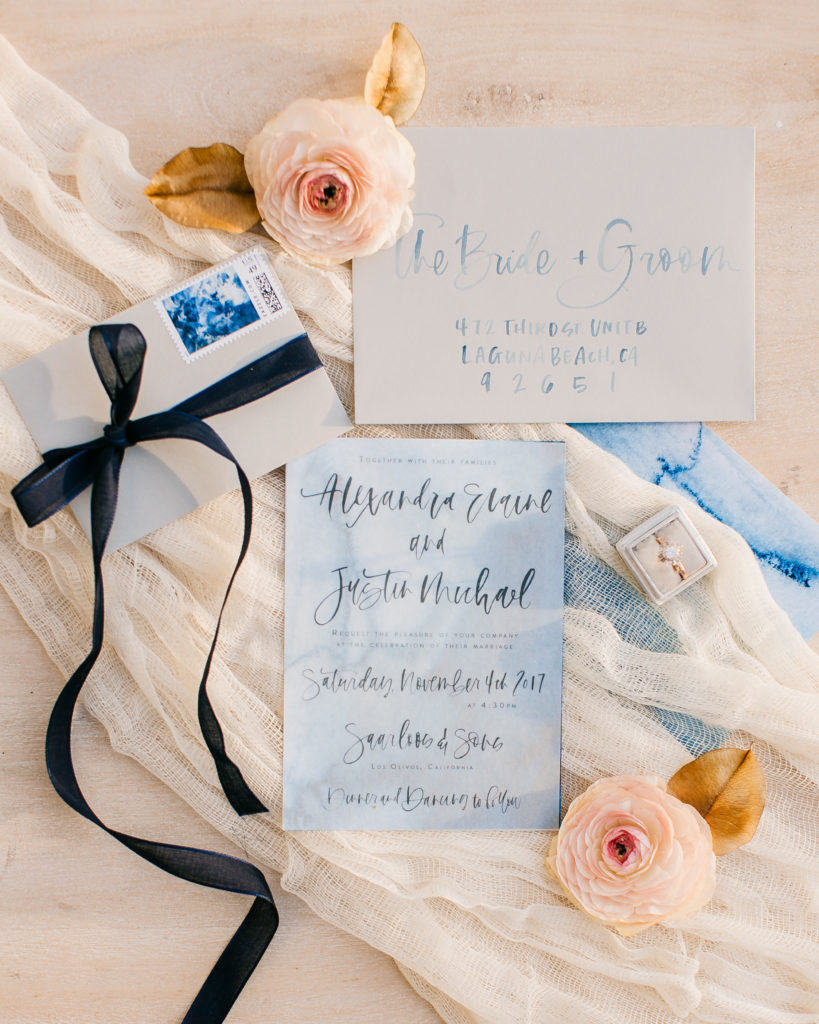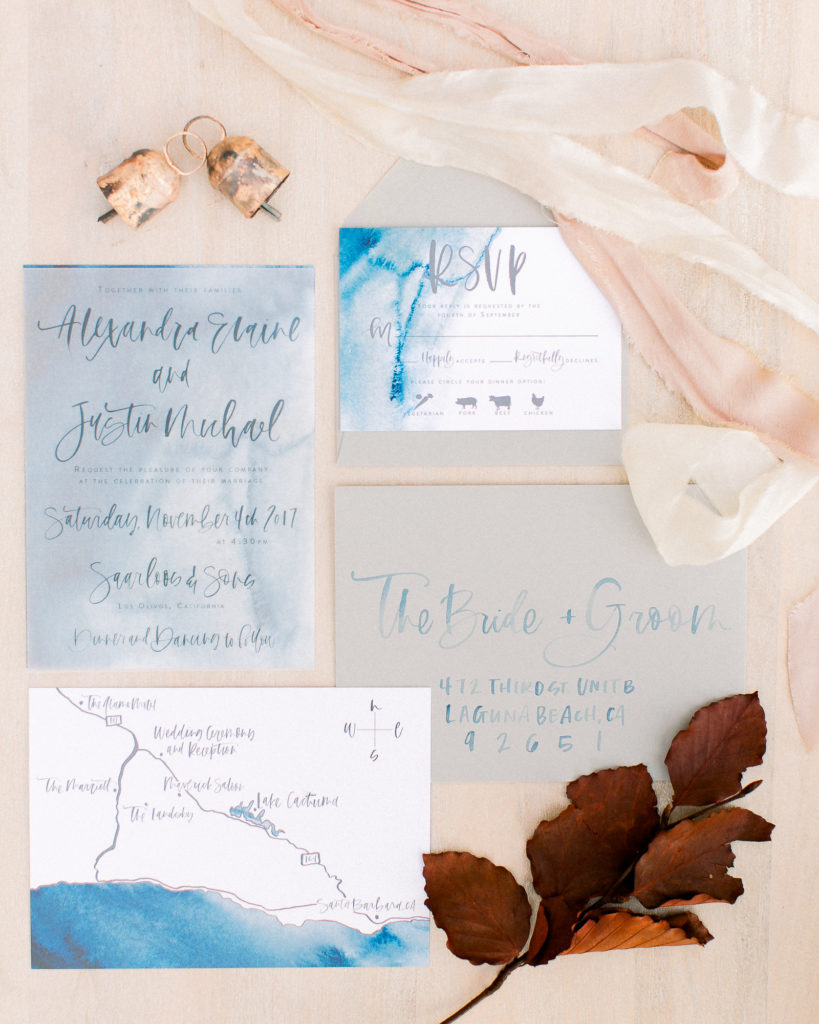 Here is a little bit from Alex & Justin…
What was your inspiration for the day and how did you make your wedding about the two of you?
We chose a destination that we consider a home away from home. It's the place we fell in love, a place we spend countless weekends, and a place that we'd been longing to share with our loved ones. Back in 2011, we were taking the coastal route from Laguna Beach up to San Francisco. As we traveled north of Santa Barbara, we knew we were getting close to "wine country", but neither of us had ever been. A quick Google search for "wine" revealed dozens of wineries, all within walking distance.
Saarloos + Sons was our first stop and we instantly fell in love with the wine and surrounding area… and each other. Los Olivos became one of our most beloved spots. We wanted our guests to experience what we first experienced during that memorable road trip. We encouraged taking the coastal route in hopes our guests would get a chance to see the sun glistening through Blue Oak Trees, the Poppies along the Figueroa Mountainside, or Cattle grazing in open pastures. The beauty of the Central Coast is endless and was the main inspiration for our wedding weekend.
The girls got ready at The Lansby, a great hotel nearby the venue.  While the boys got ready at The Alamo, another killer spot.  If you're ever in the area both are amazing!!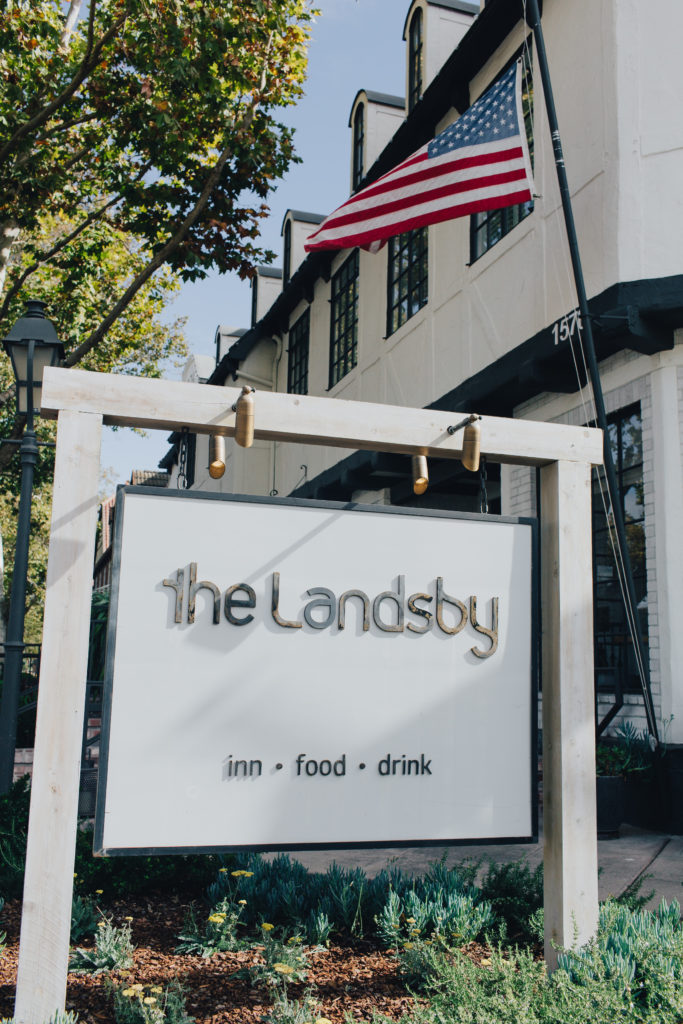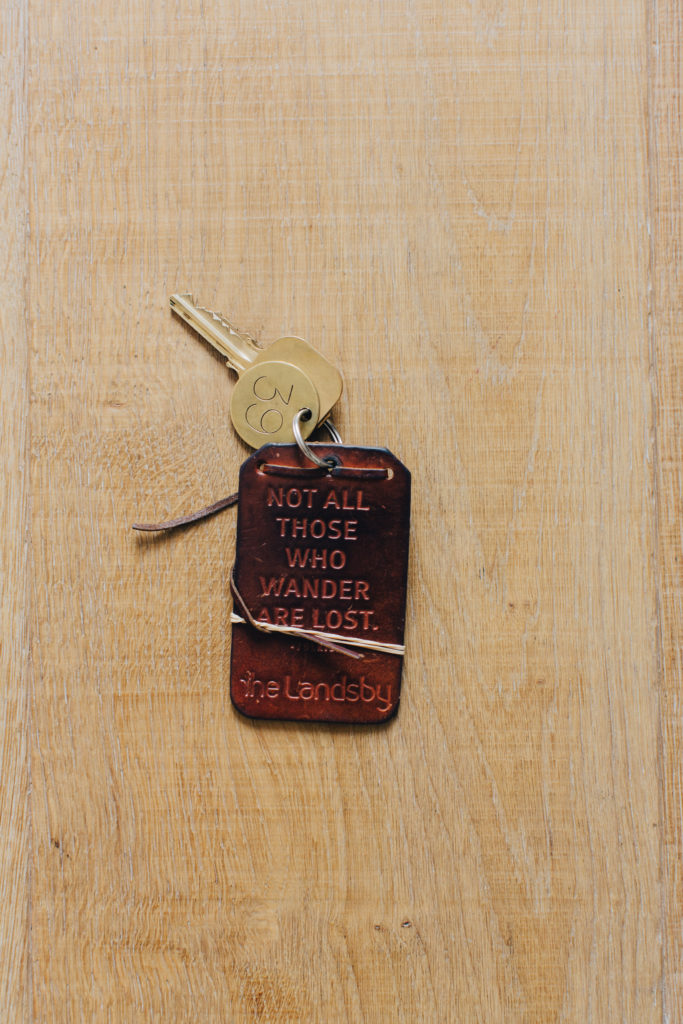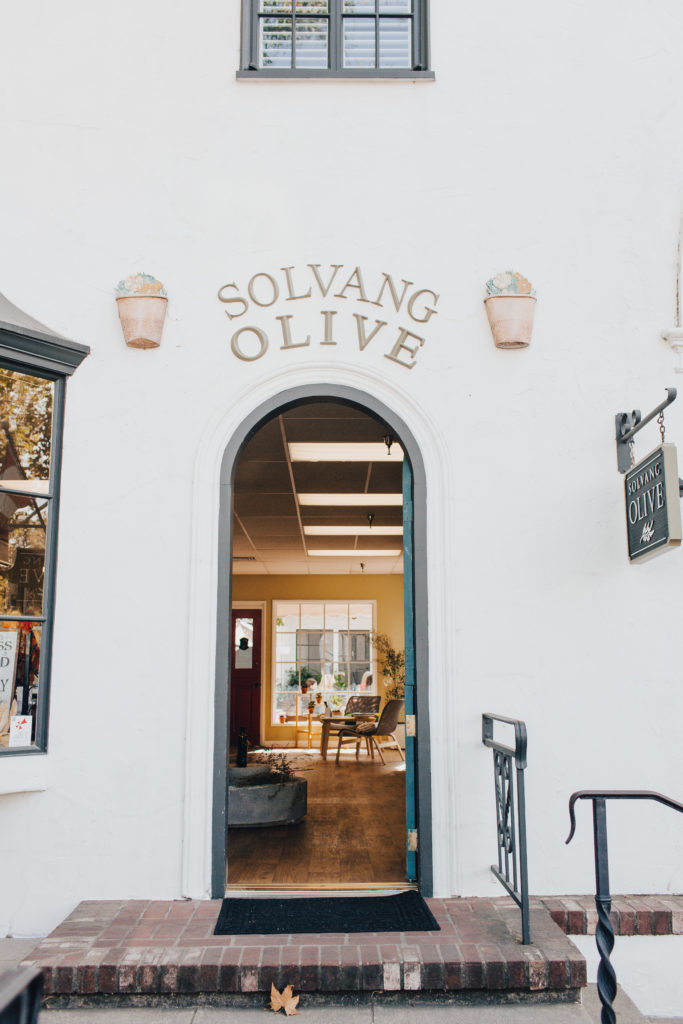 Such a stunning Sarah Seven dress!  And wait till you see it on!!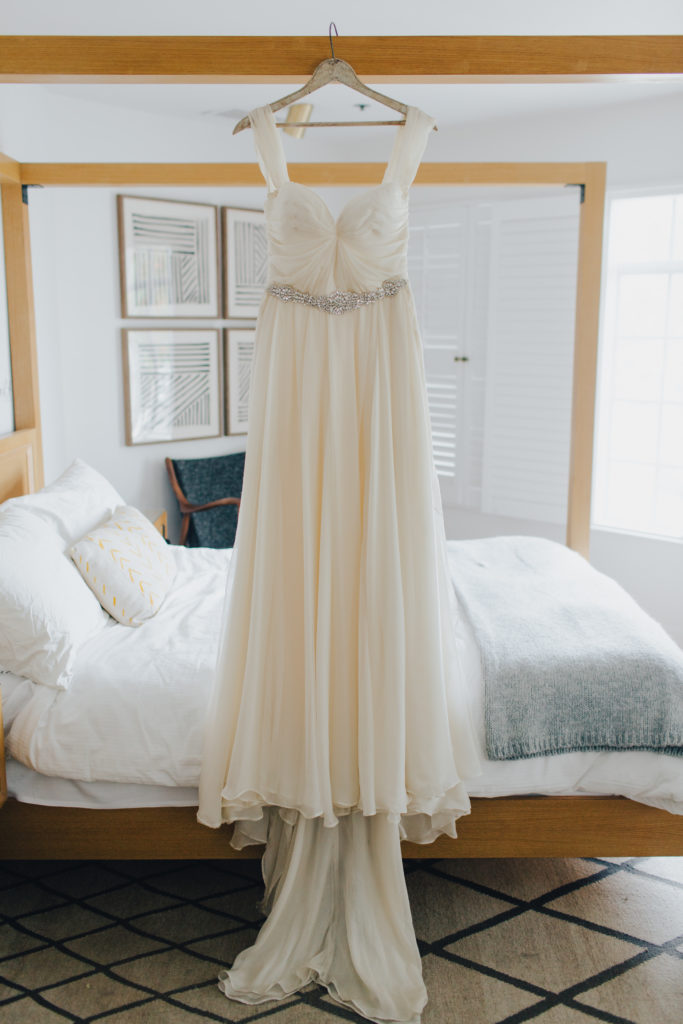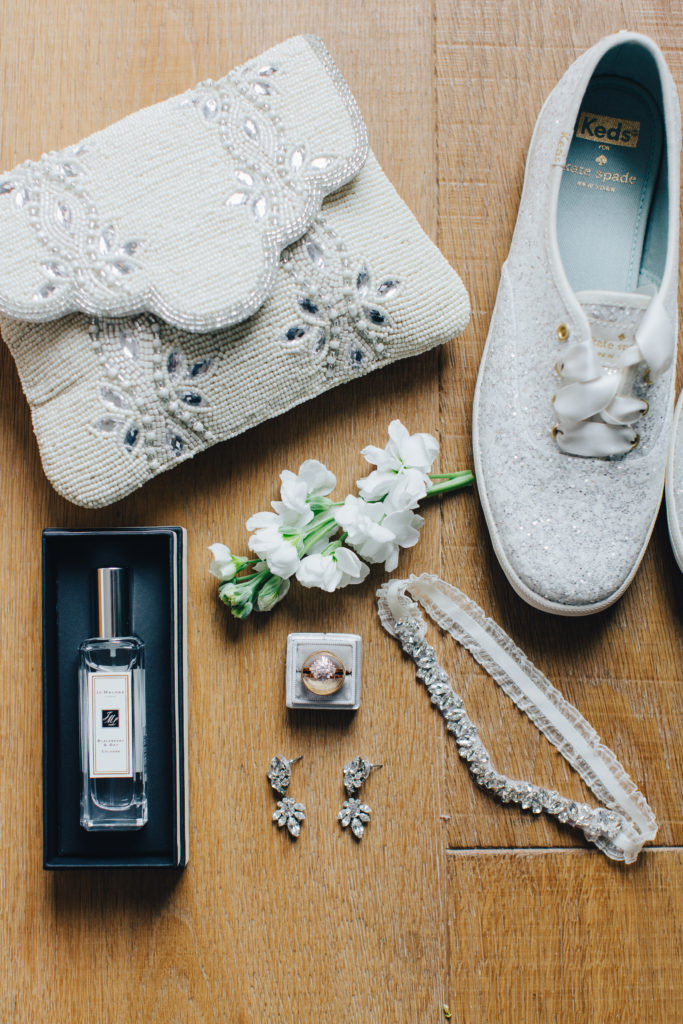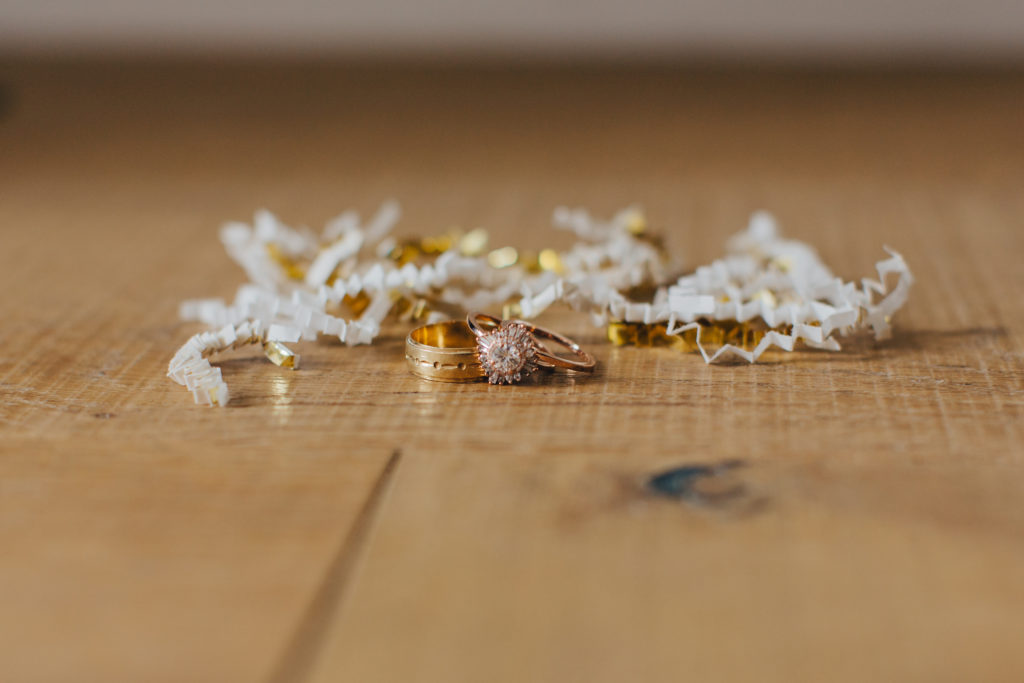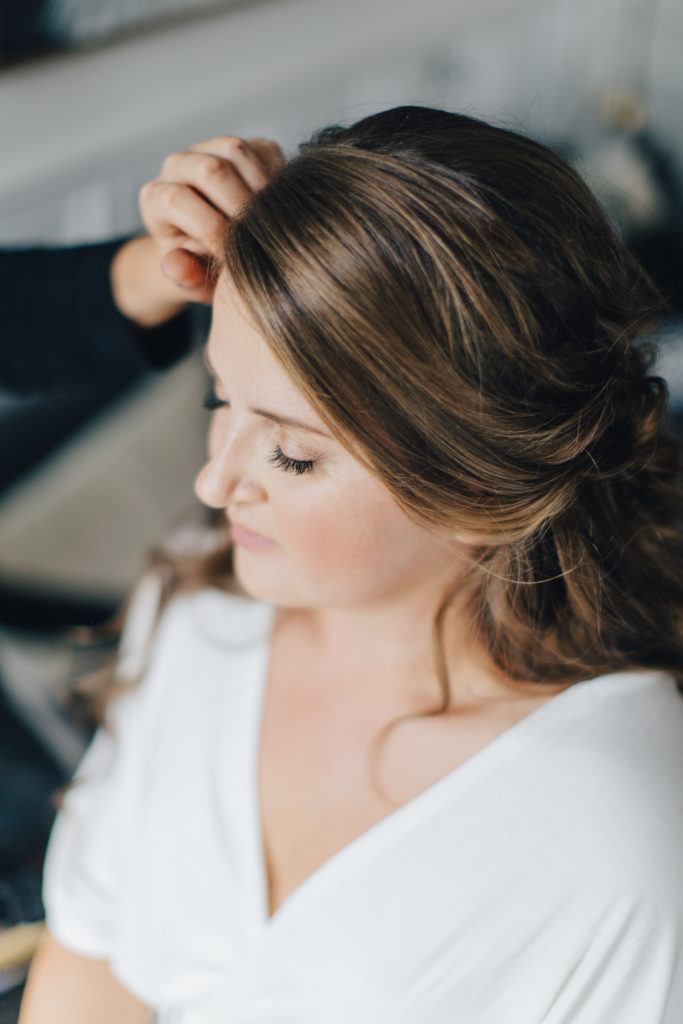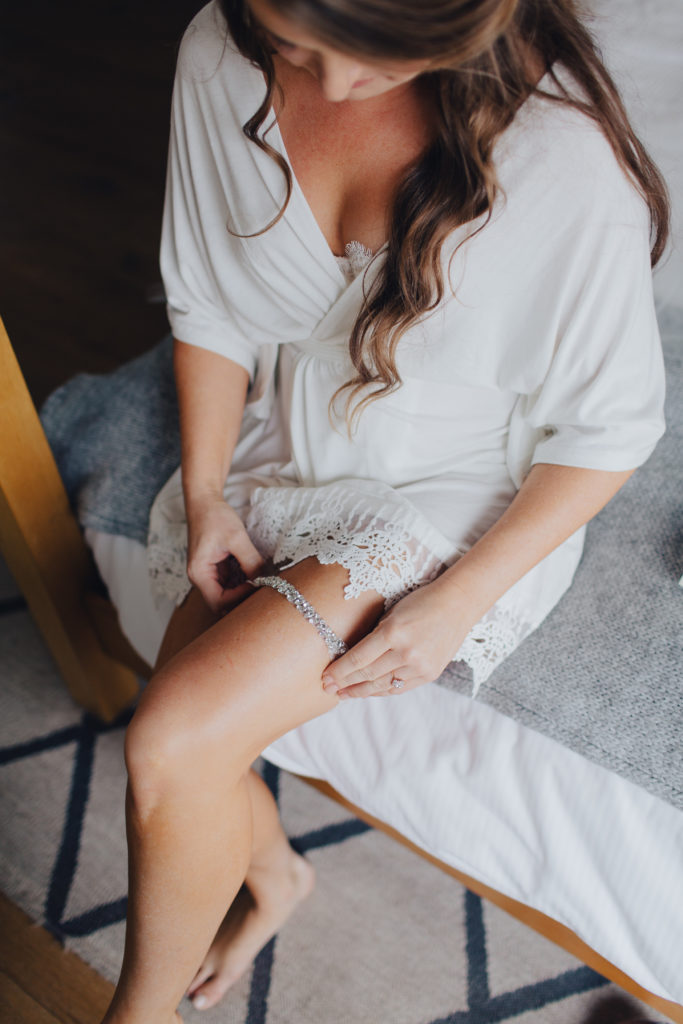 Aren't these ladies the cutest in their Plum Pretty Sugar robes?!  This group definitely had fun getting ready together!!  Team Hair & Makeup are responsible for making these already gorgeous girls even prettier…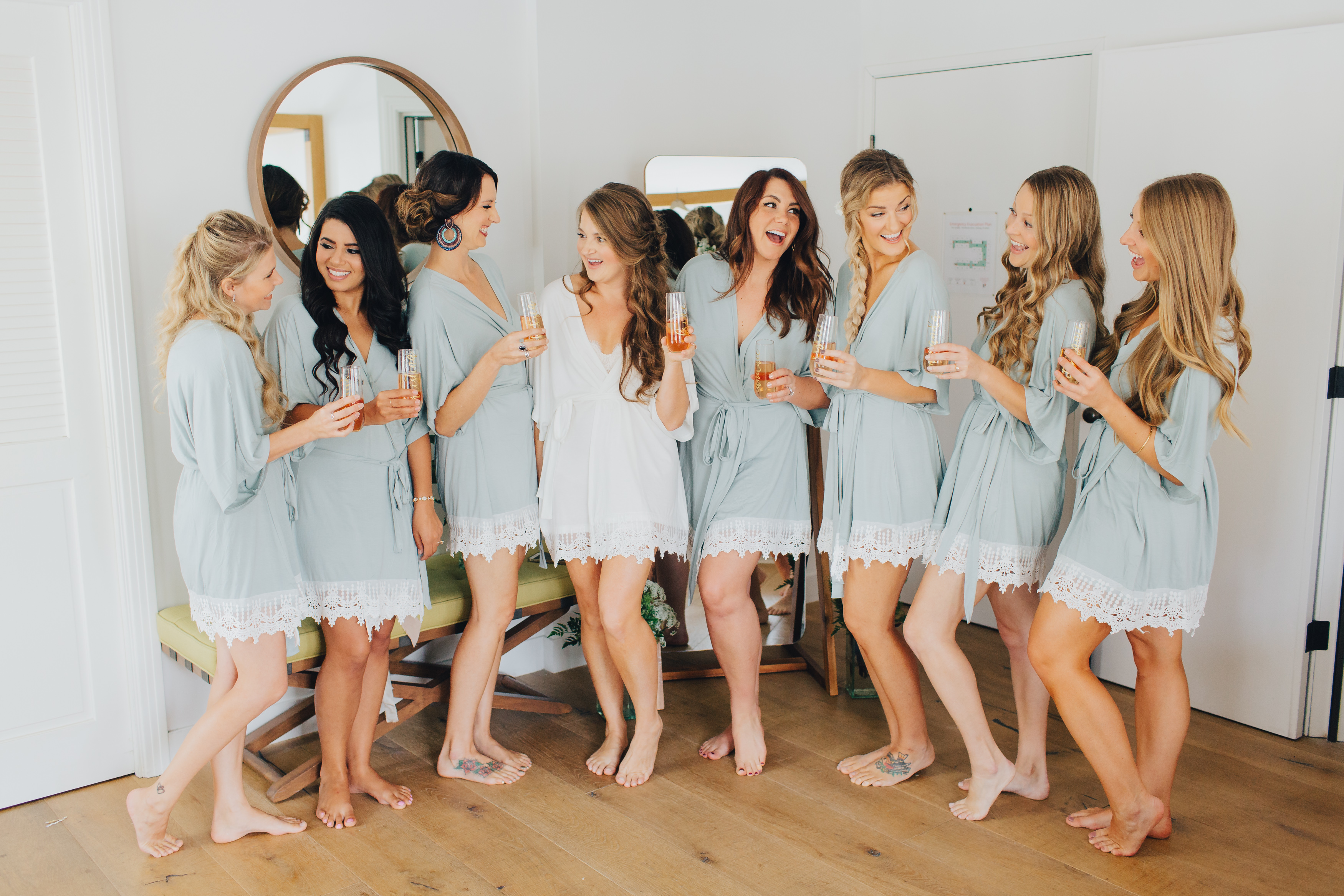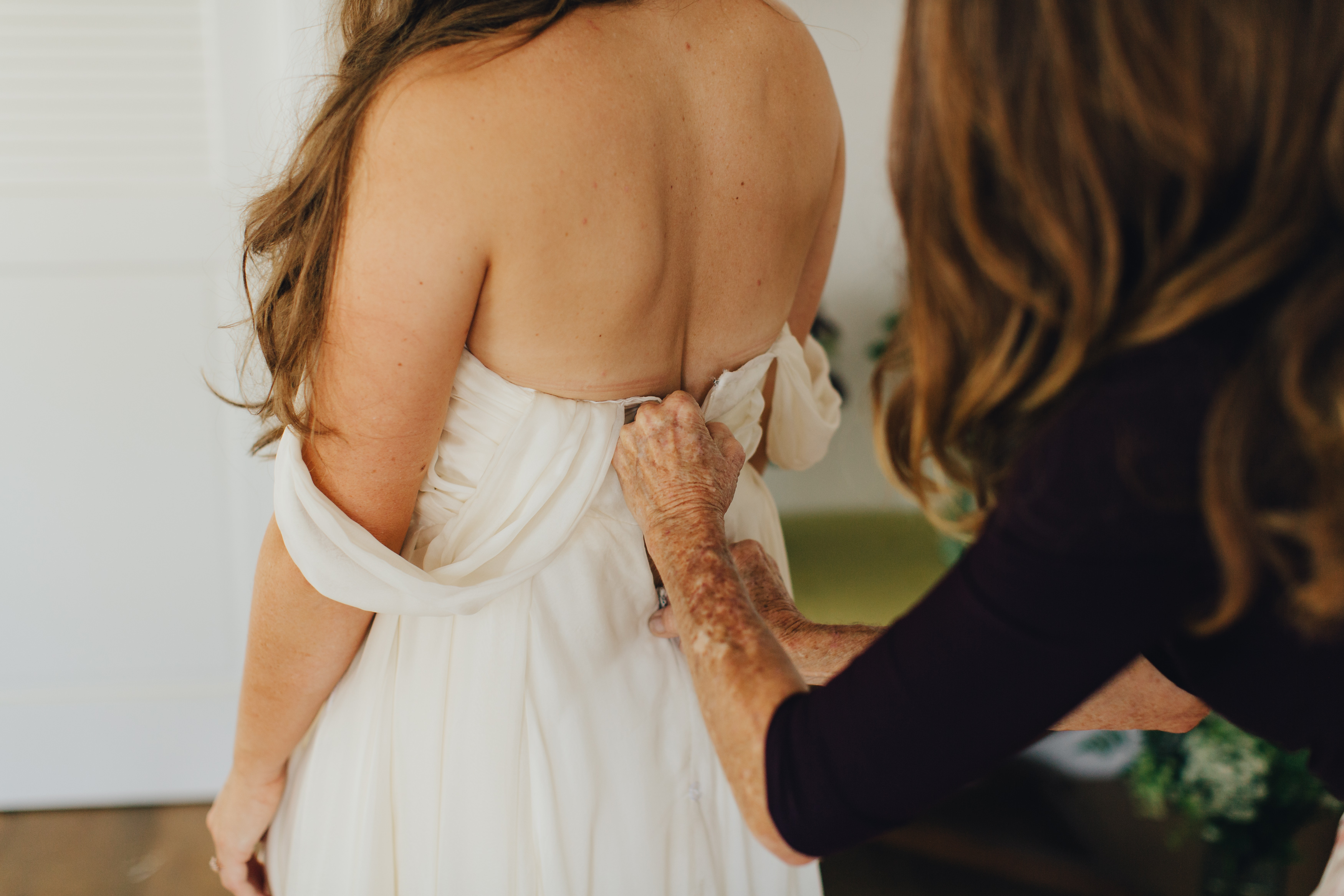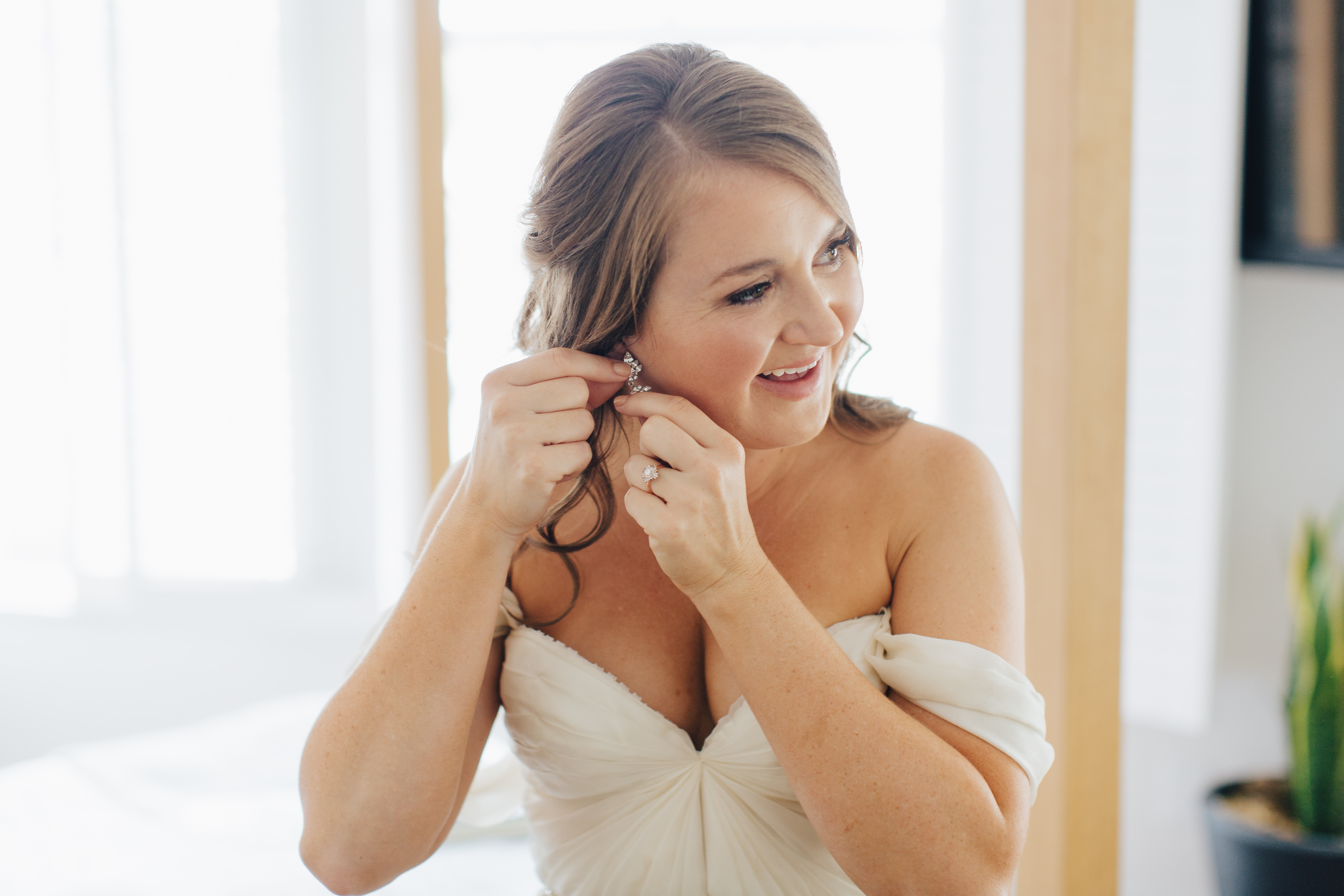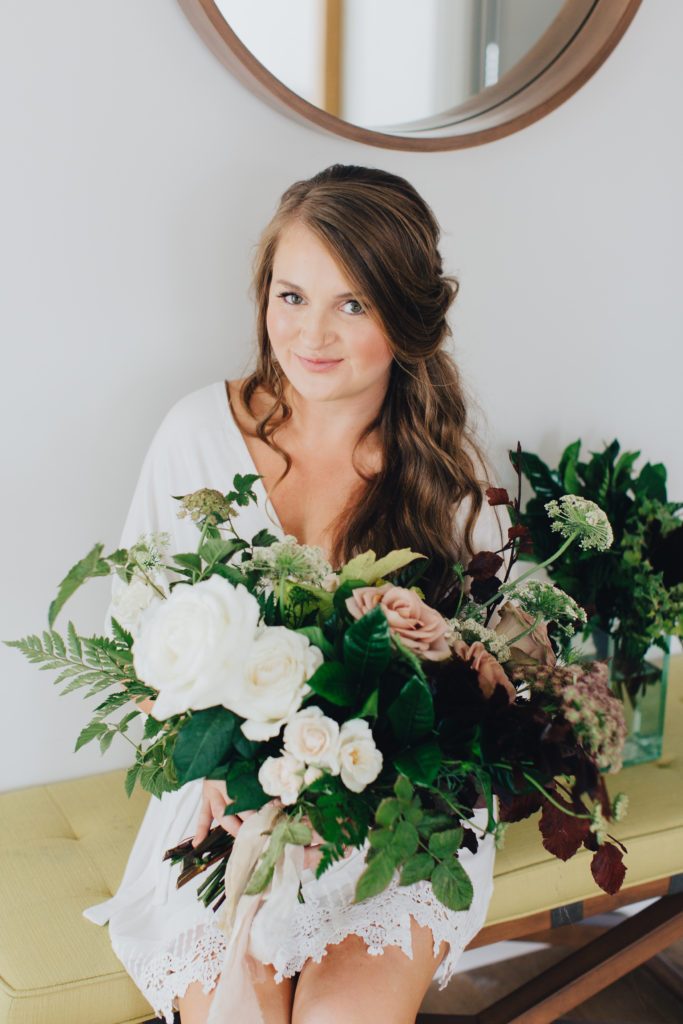 The boys have style too… Wait till you see how dashing Justin looks…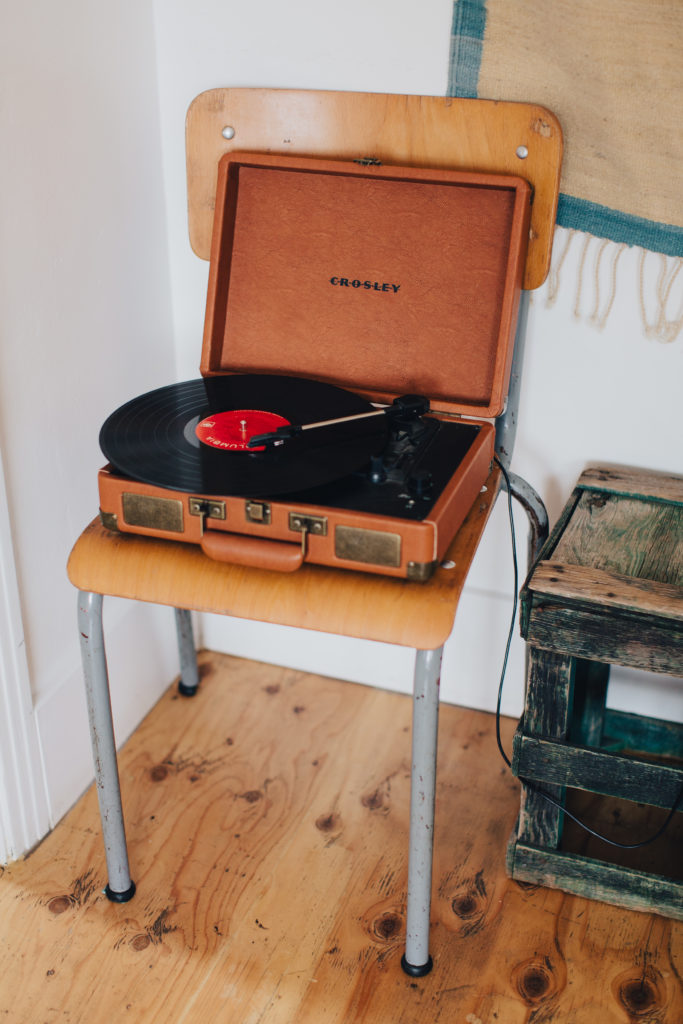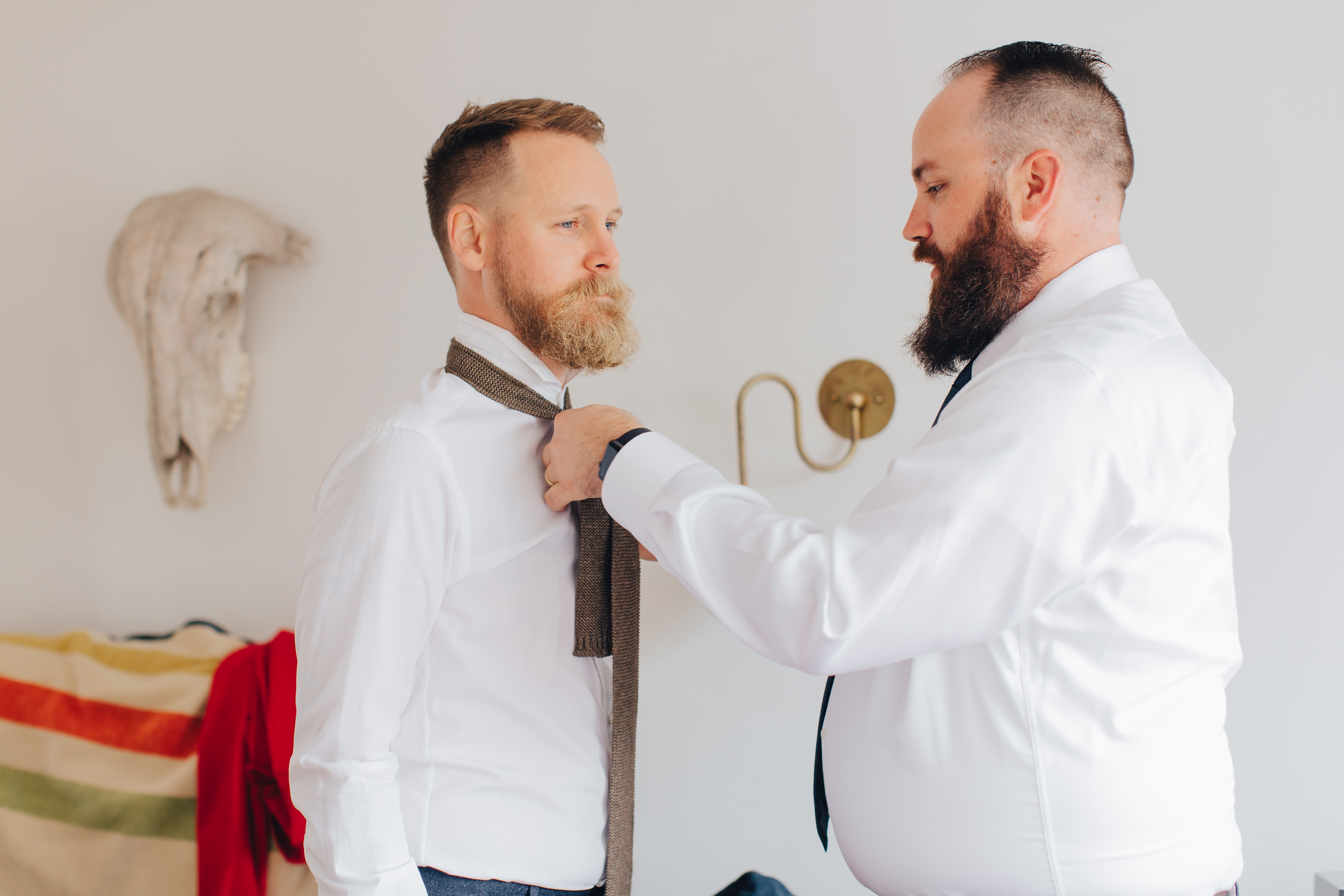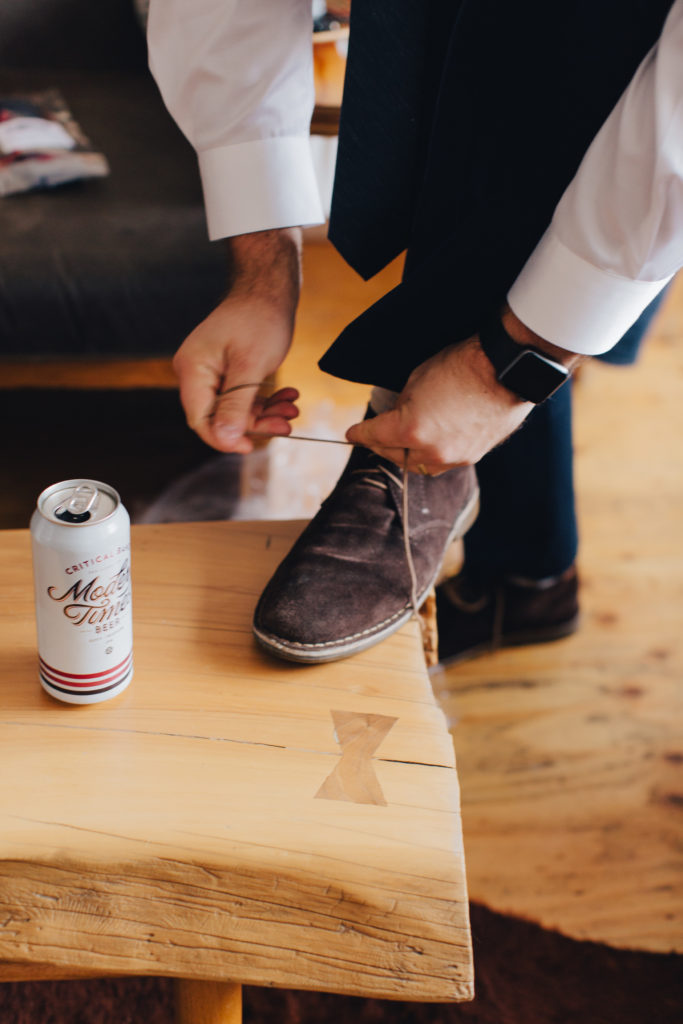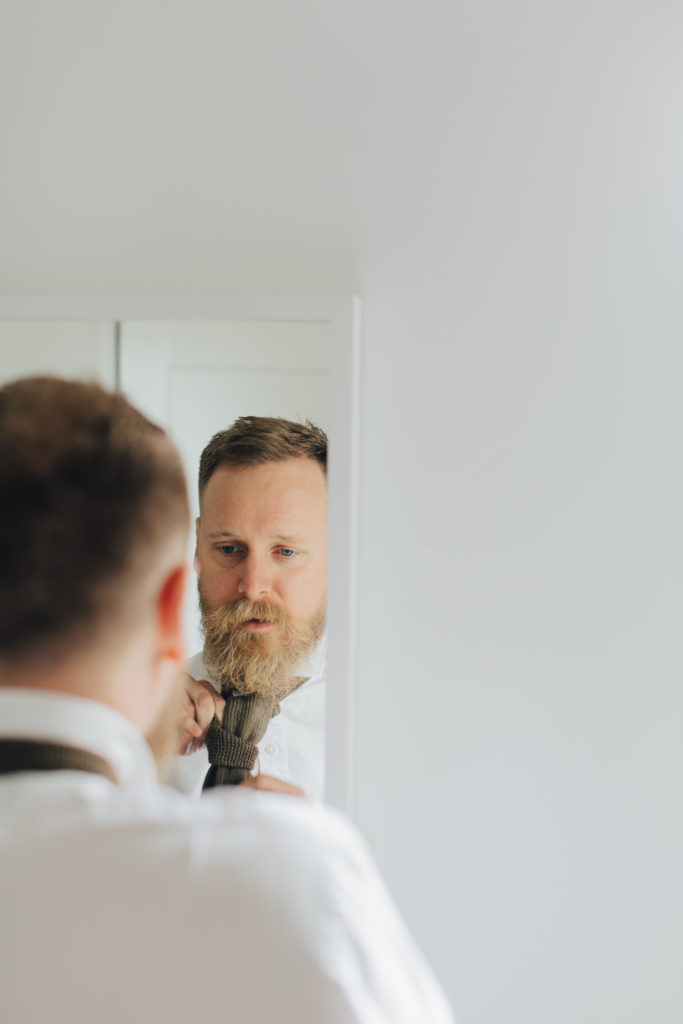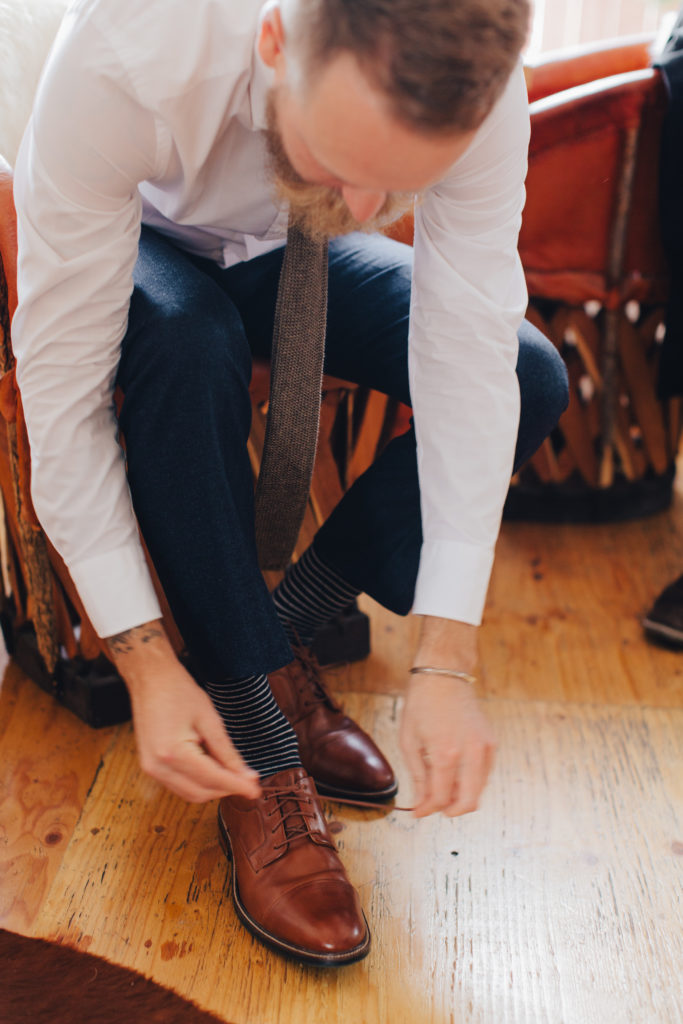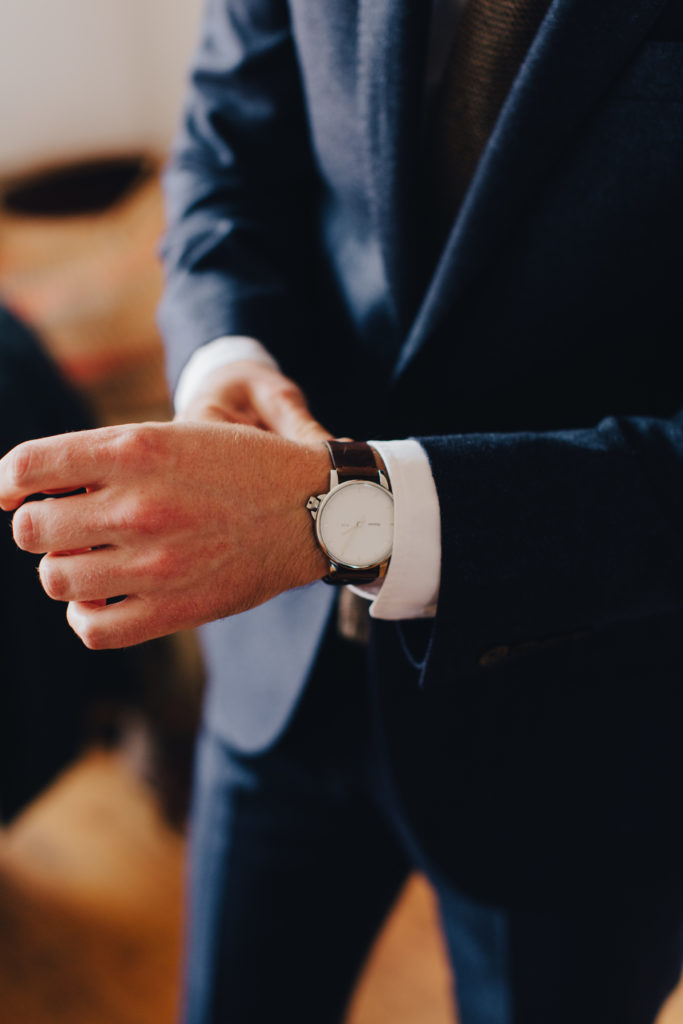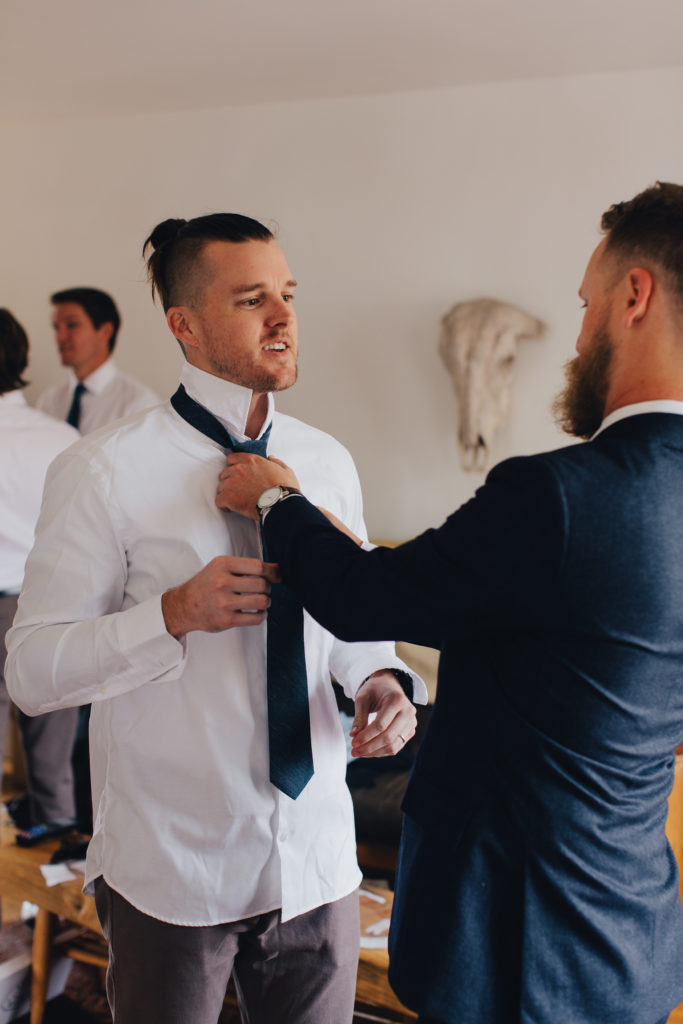 Justin's suit is from J Crew, one of our favorite spots for groom attire!  Isn't he a handsome fella?  Full of fart jokes too, gotta love him!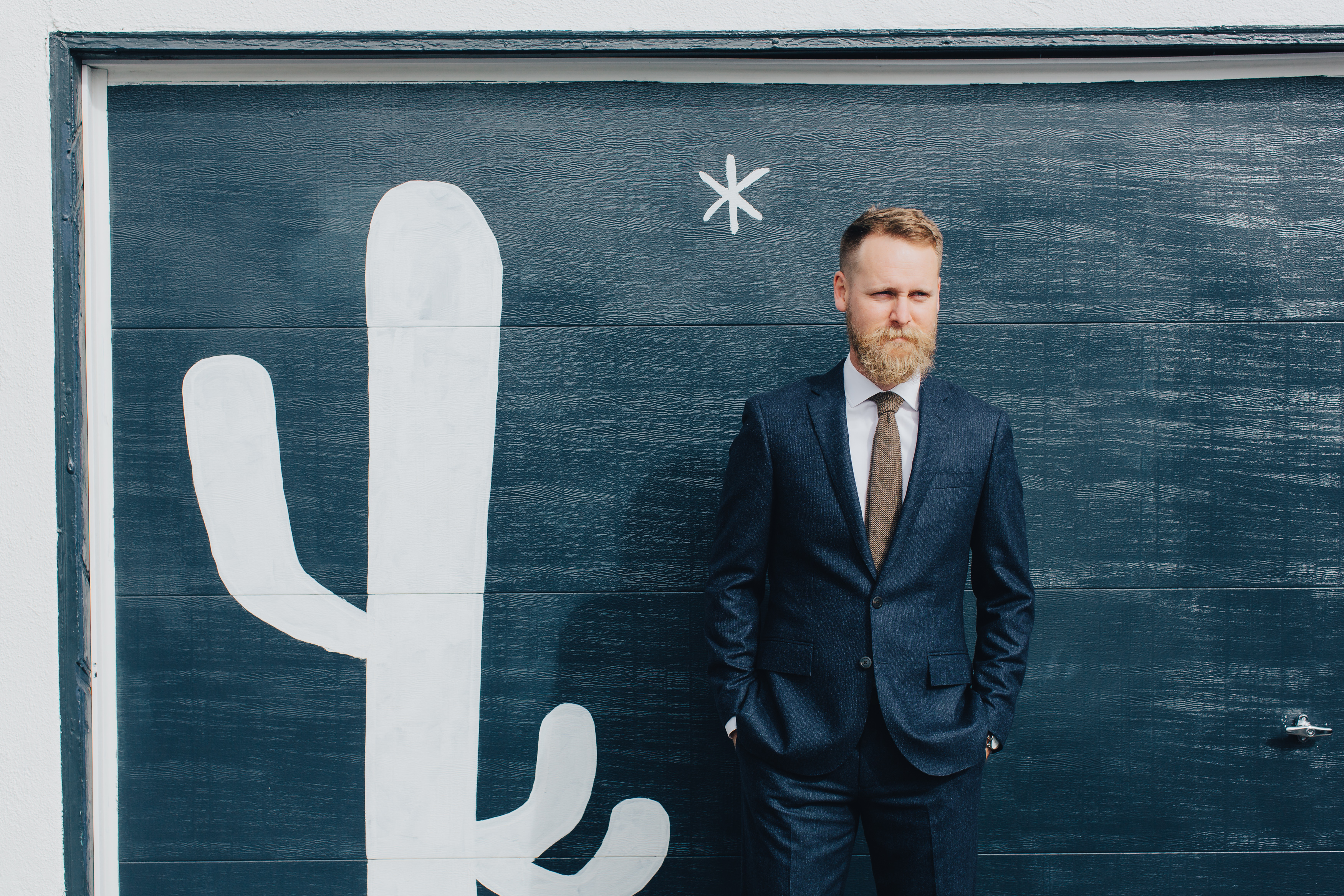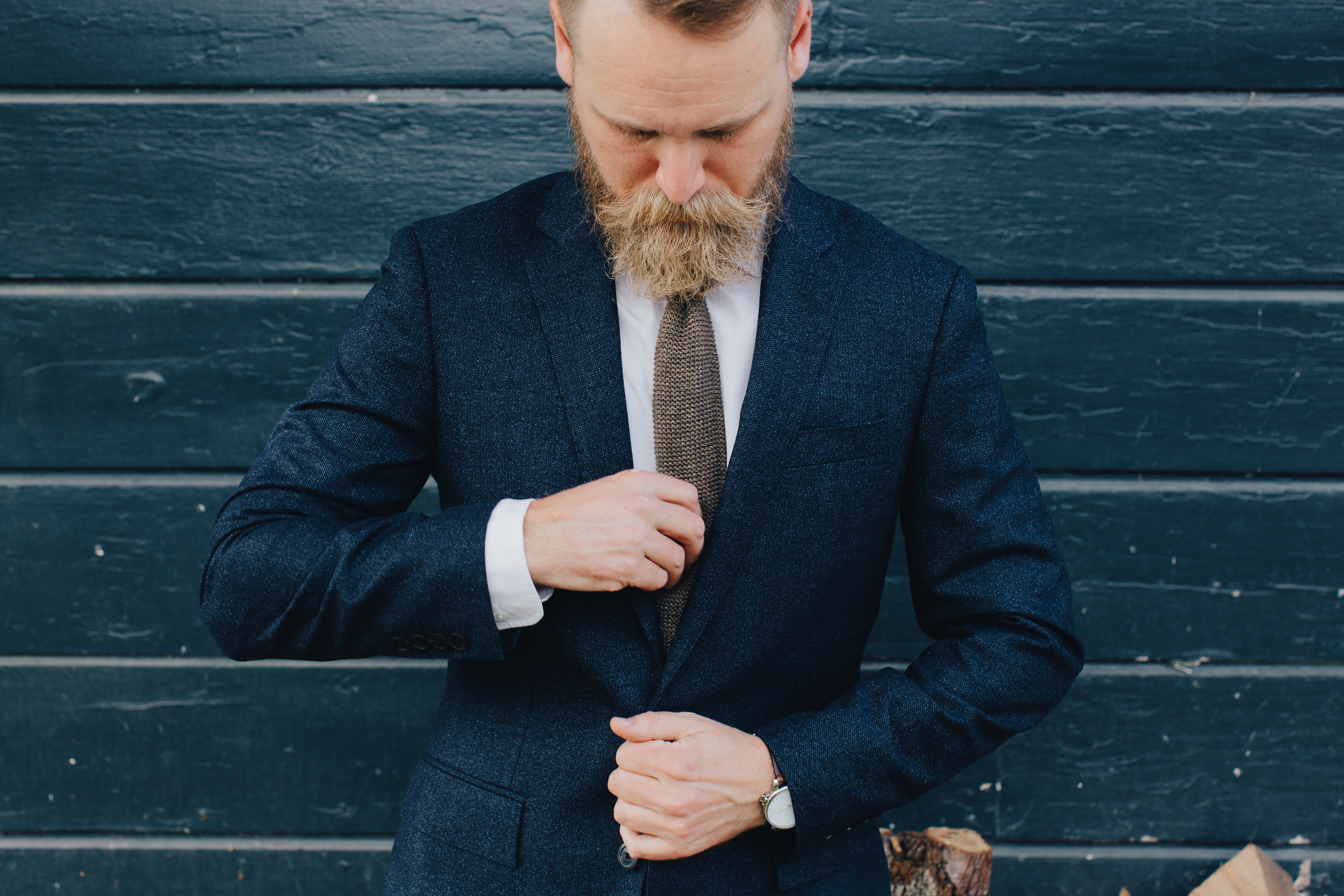 There's our girl, going to meet her guy for their first look!!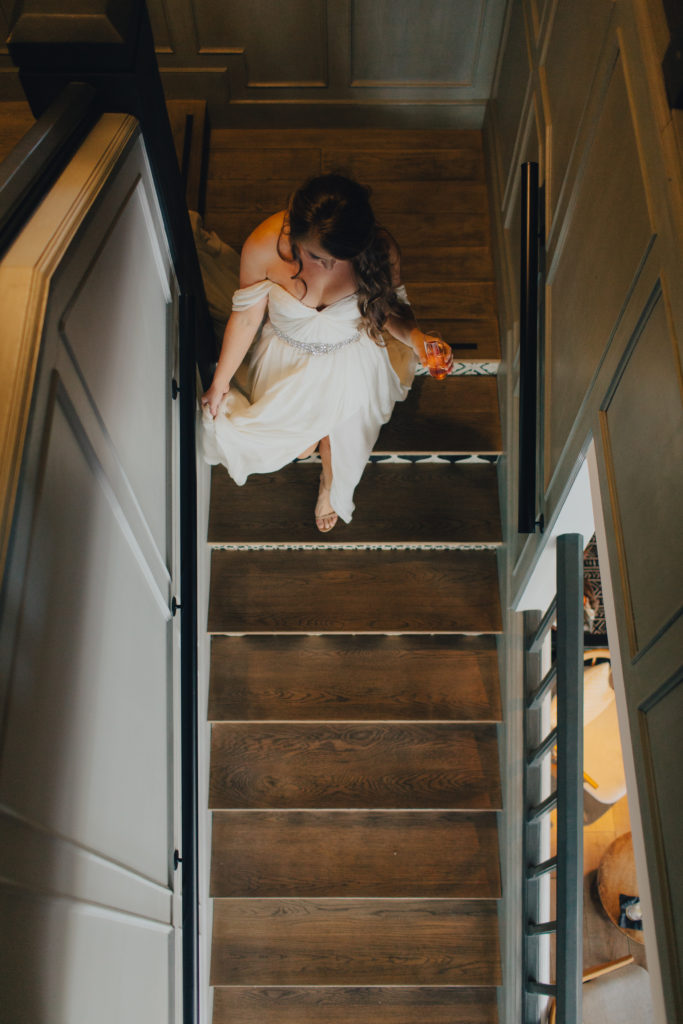 How rad is this bus?!  We've used Jump on the School Bus before in Central California, such a fun way to travel with your bridal party or shuttle your. guests in!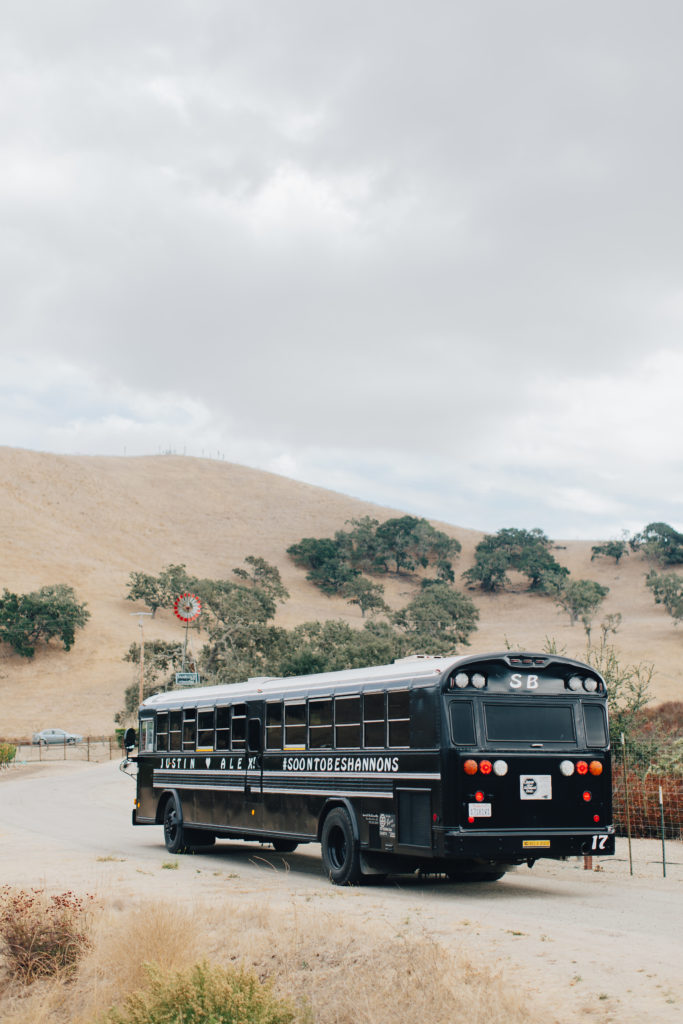 I always love a first look… It's one of the best parts of the day!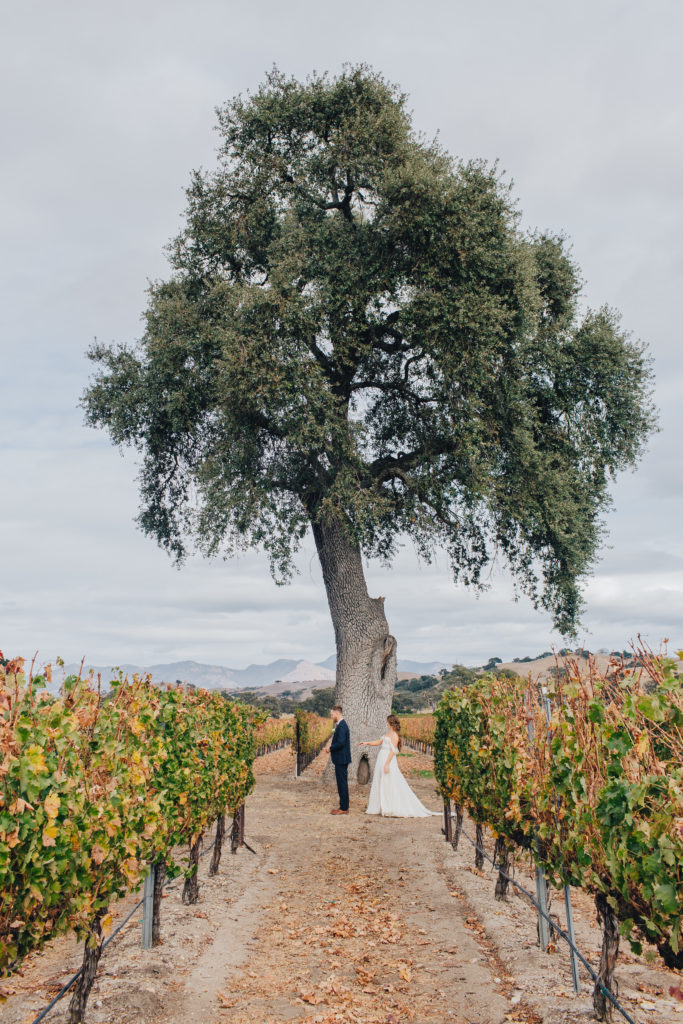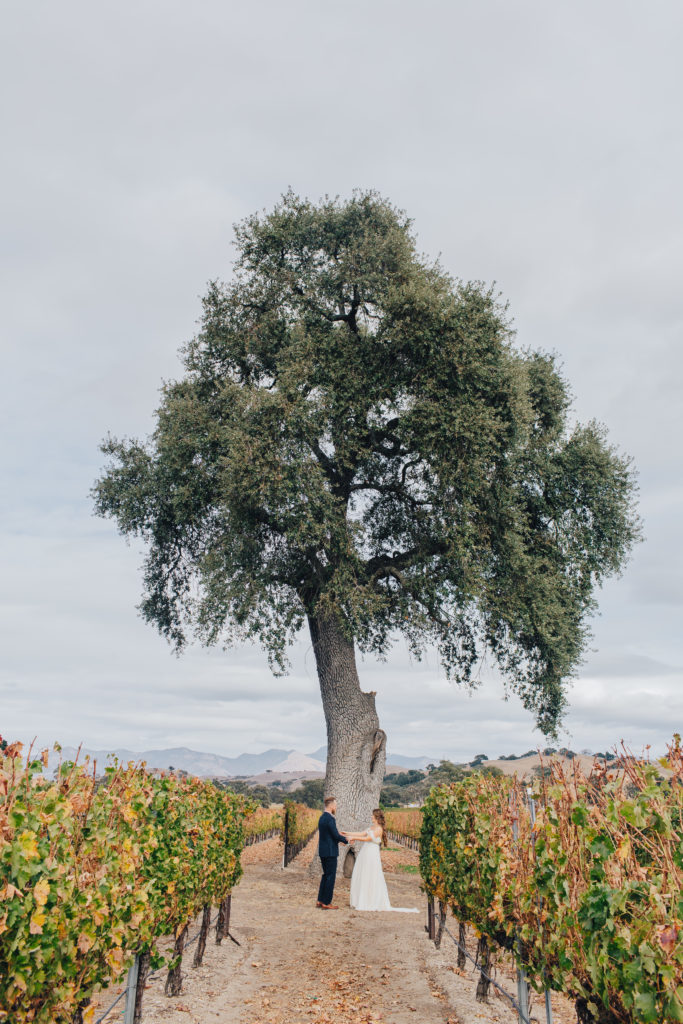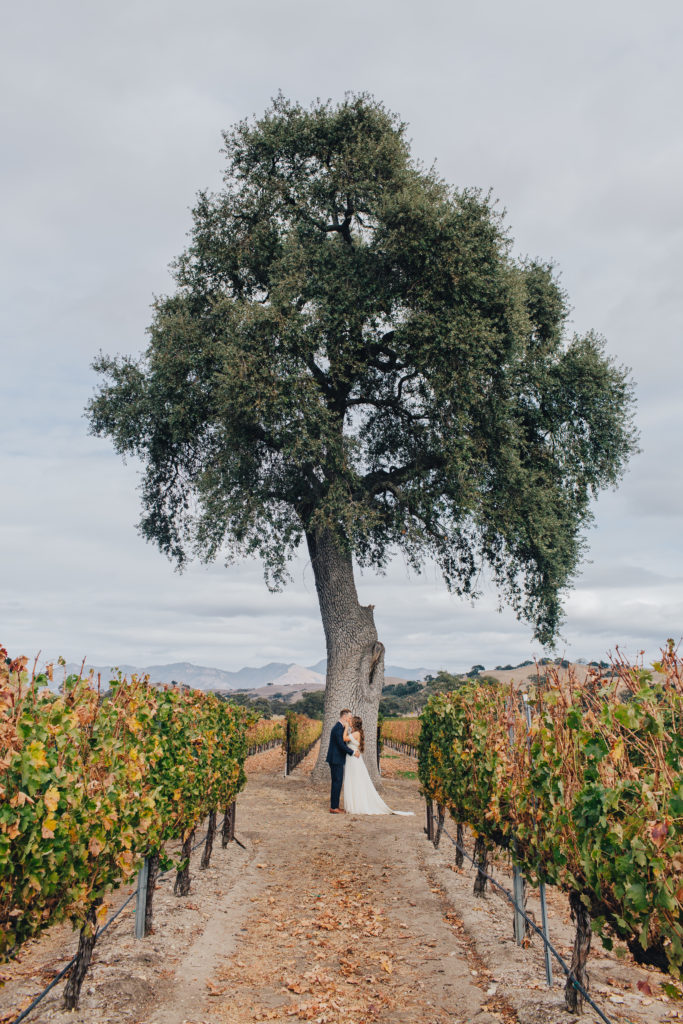 So many good shots!!!  And the scenery is stunning!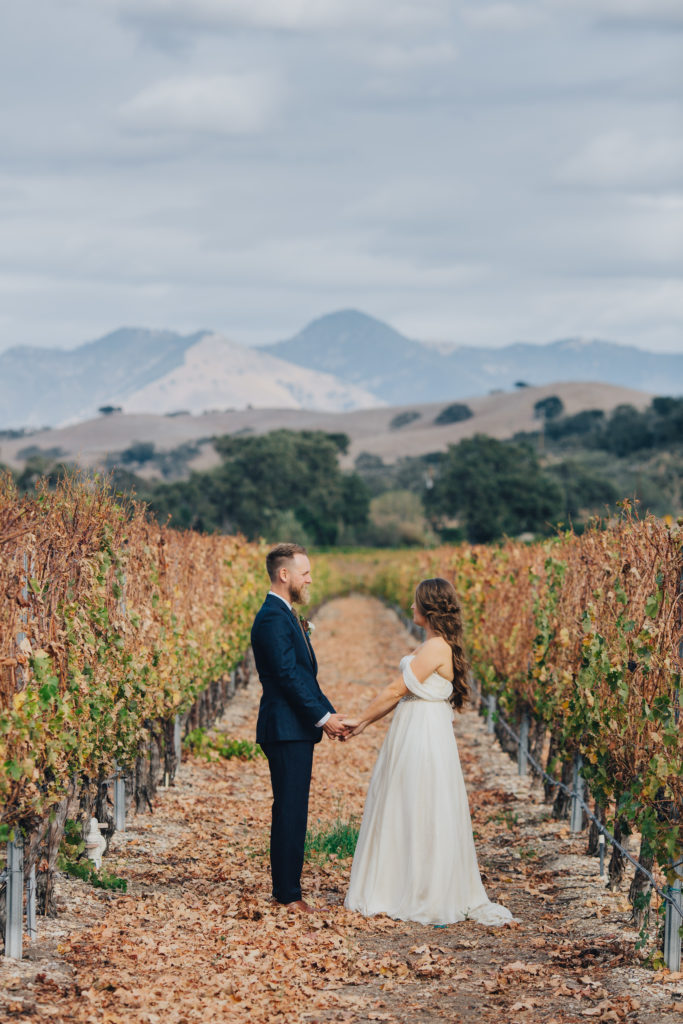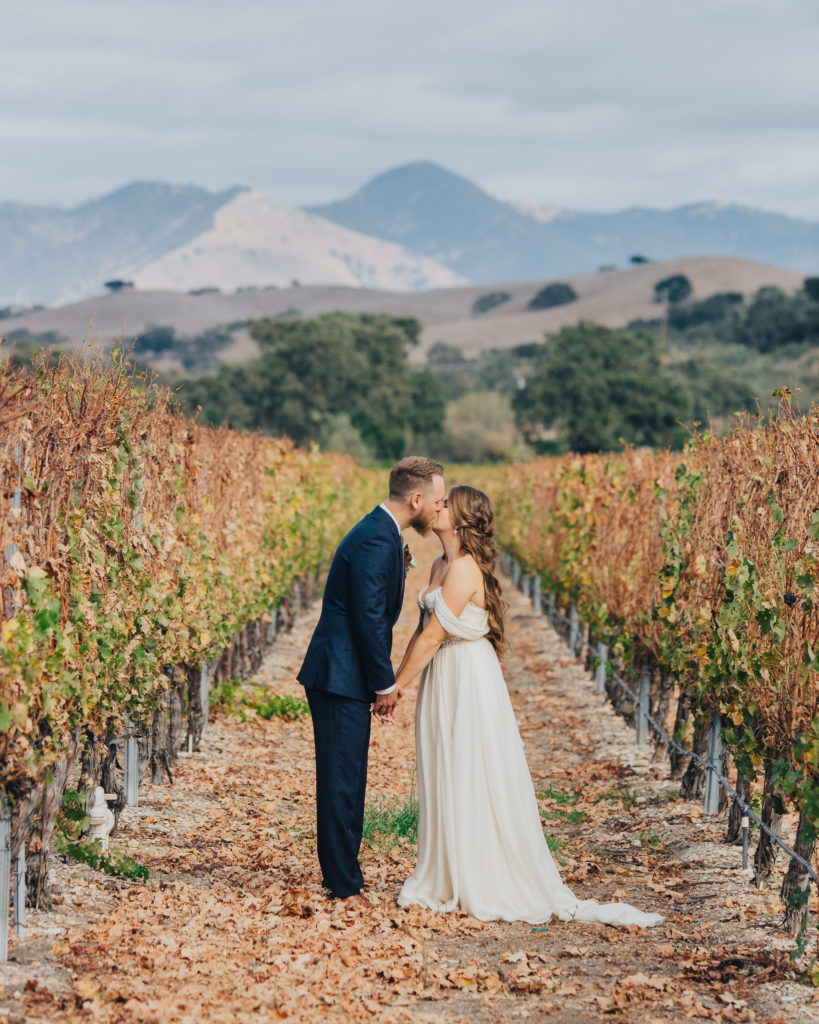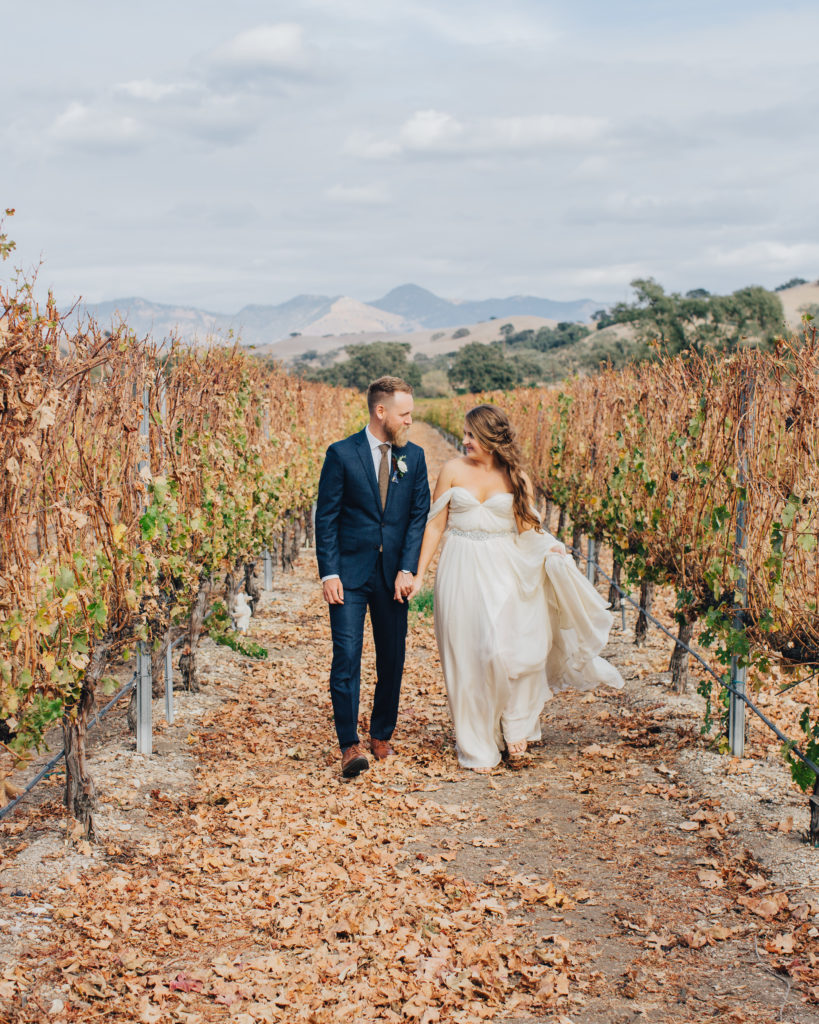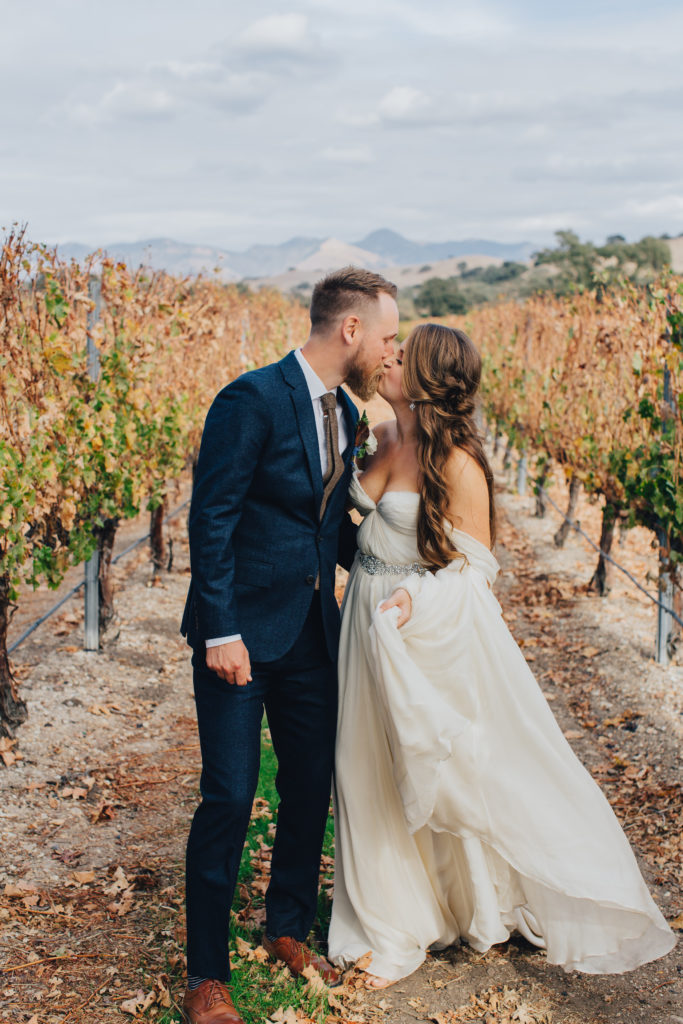 Can we take a moment for this bouquet?!  Bloom Babes did the florals, and you all know how much we love those girls!!  Wait till you see the ceremony and reception!!!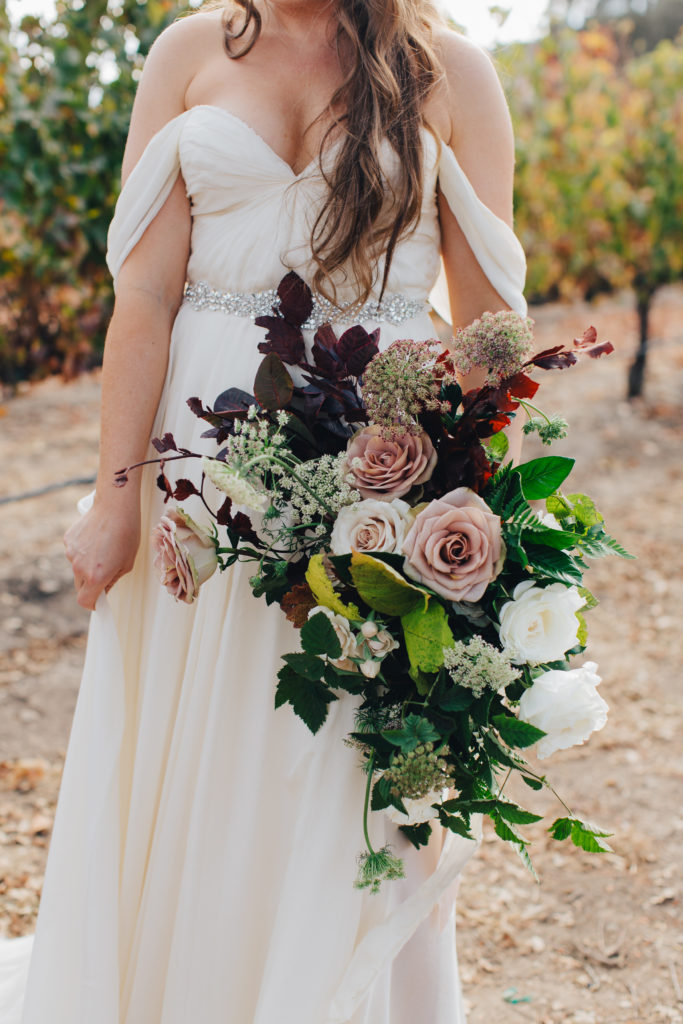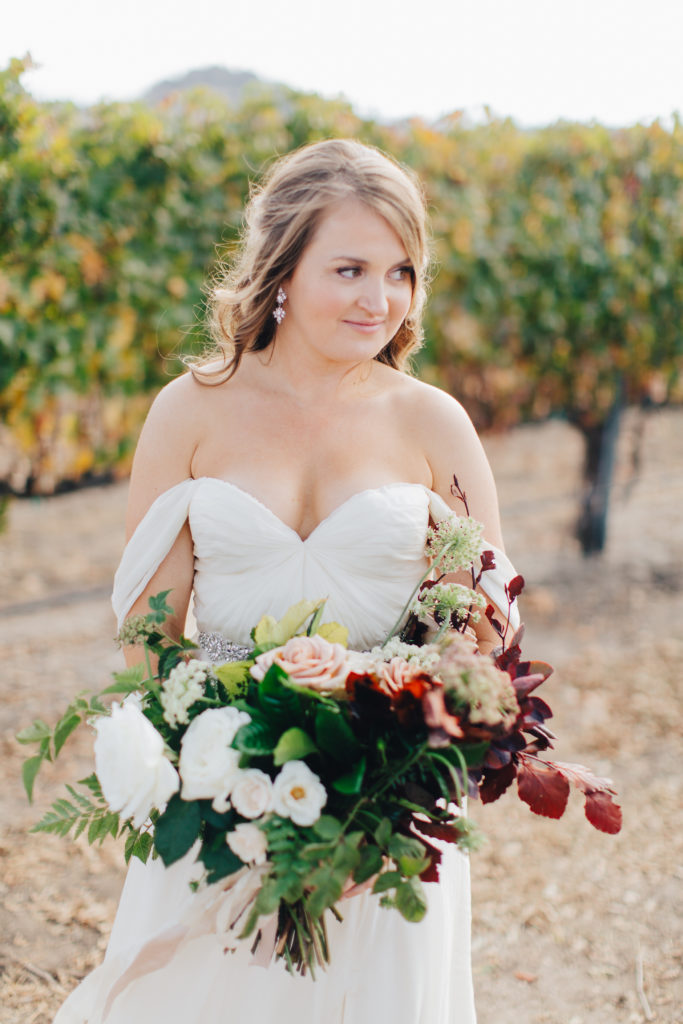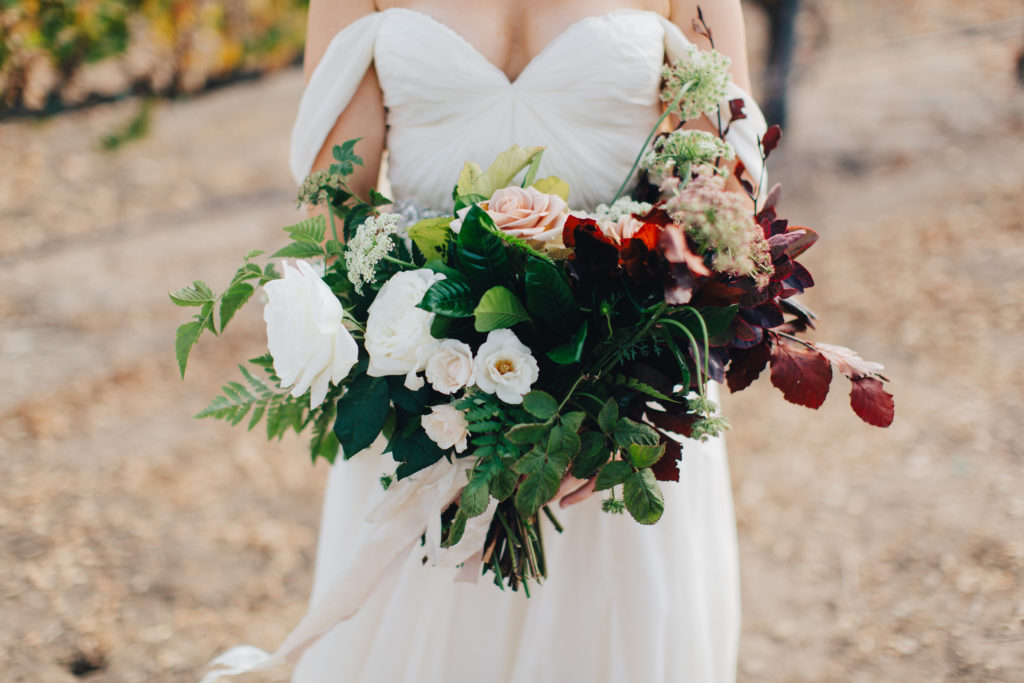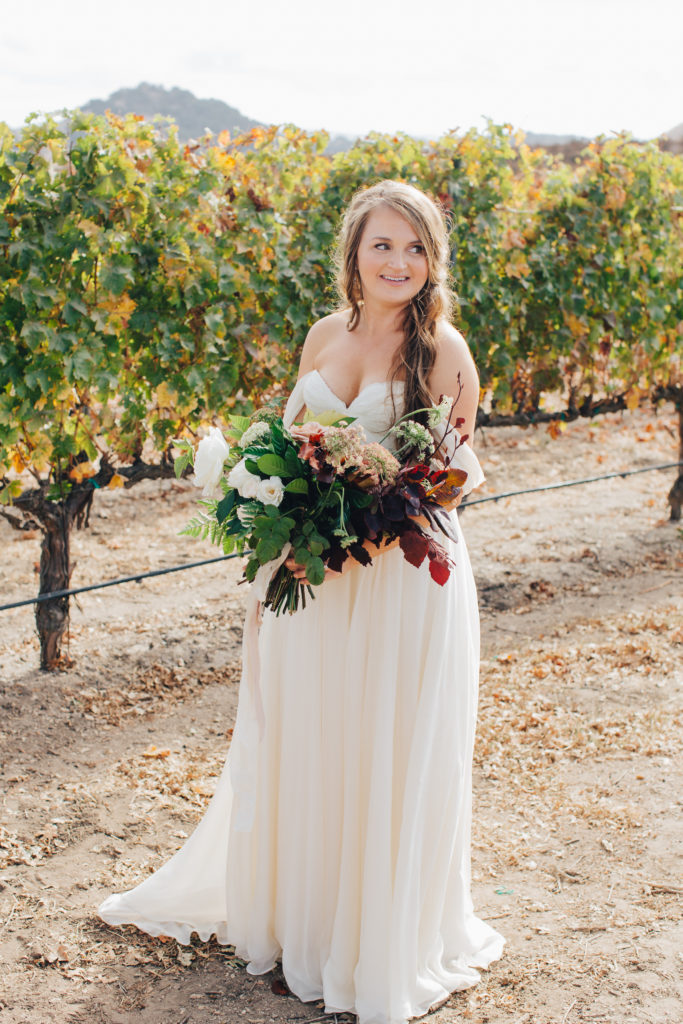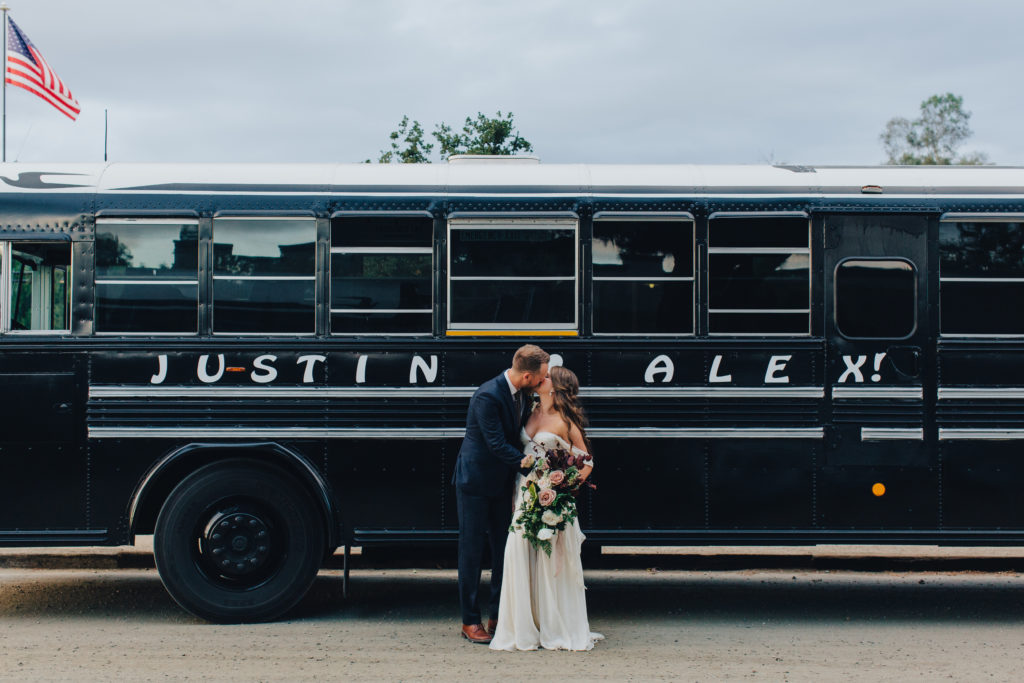 The bridesmaids wore Show Me Your Mumu, one of my favorites were the ladies in the jumpsuits!!!  Love that!!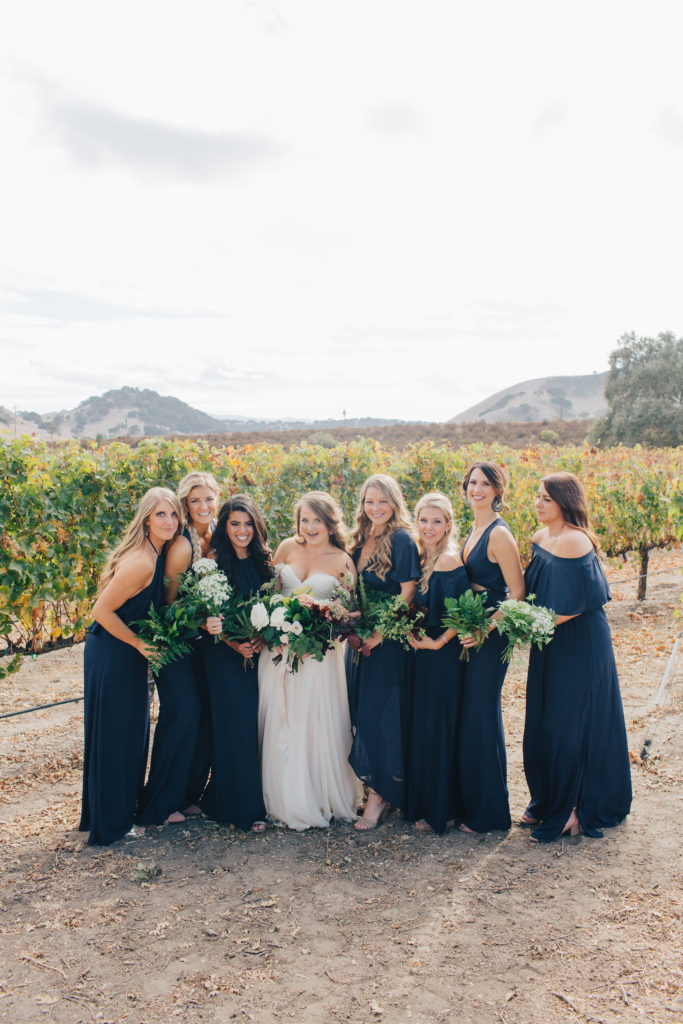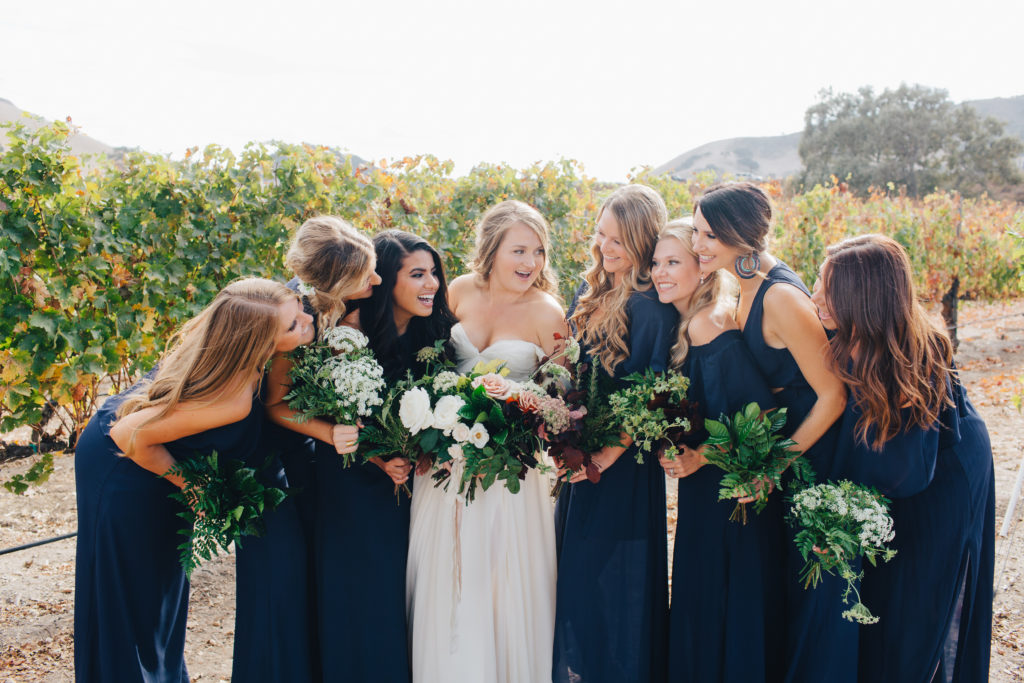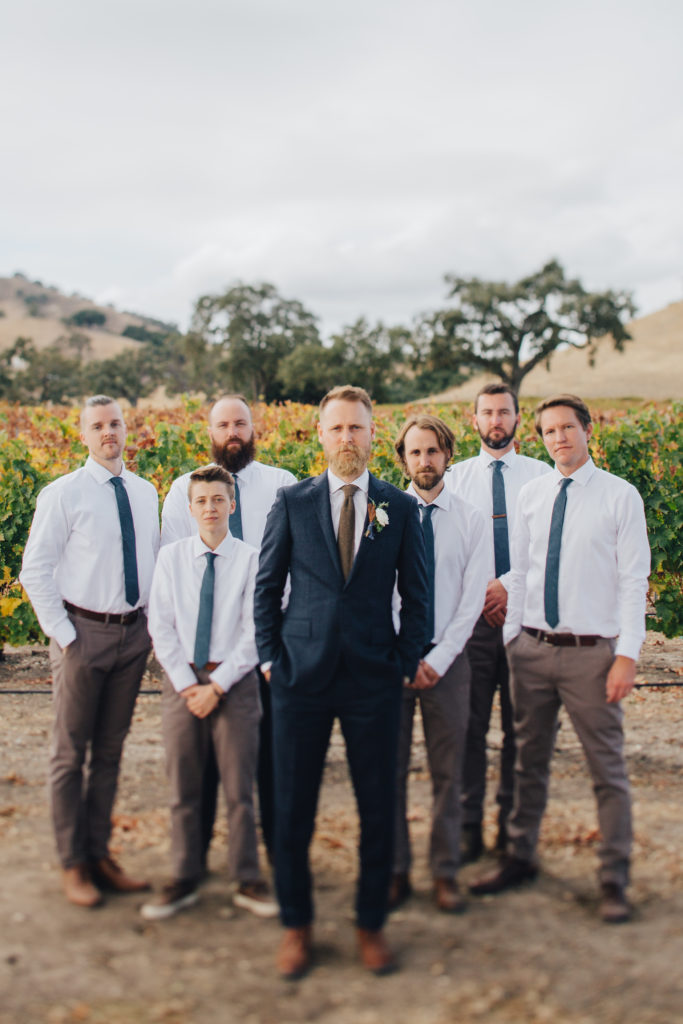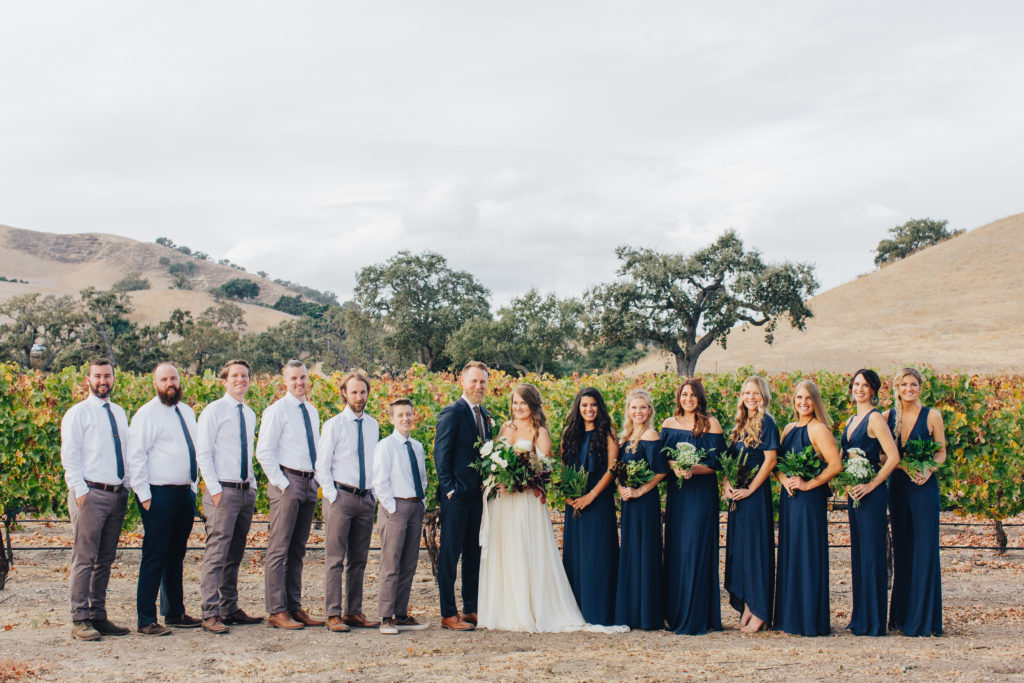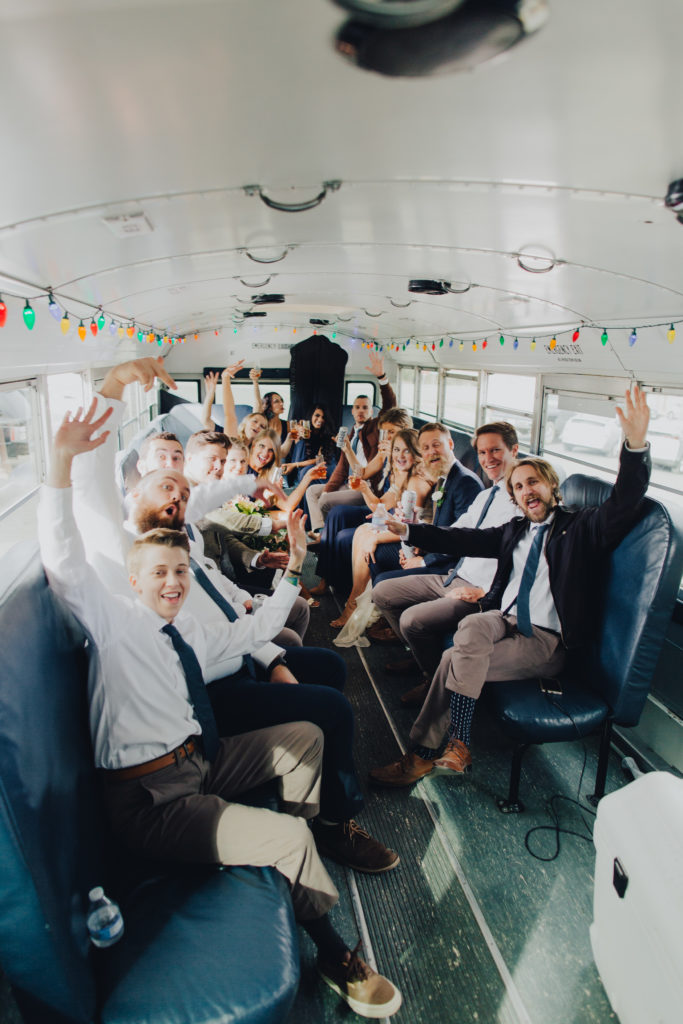 Now for the pretty details…  Let's start with the escort display.  We strung pretty ribbon attached to bells along with each guests name from one of the trees near the ceremony and reception.  It was definitely a pretty way for guests to find their seat, don't you think?!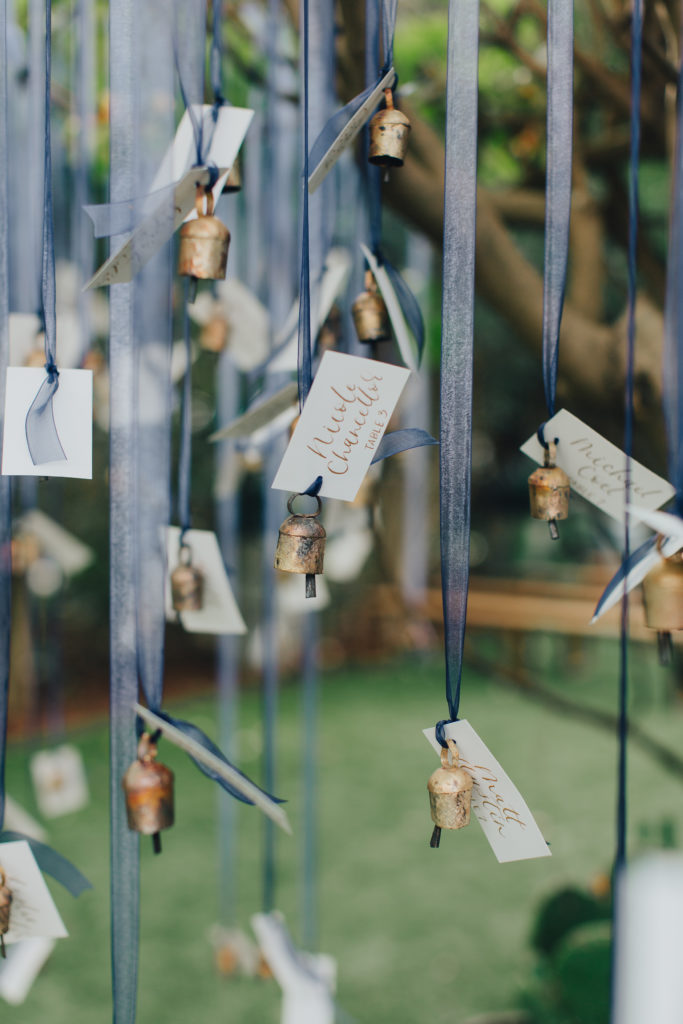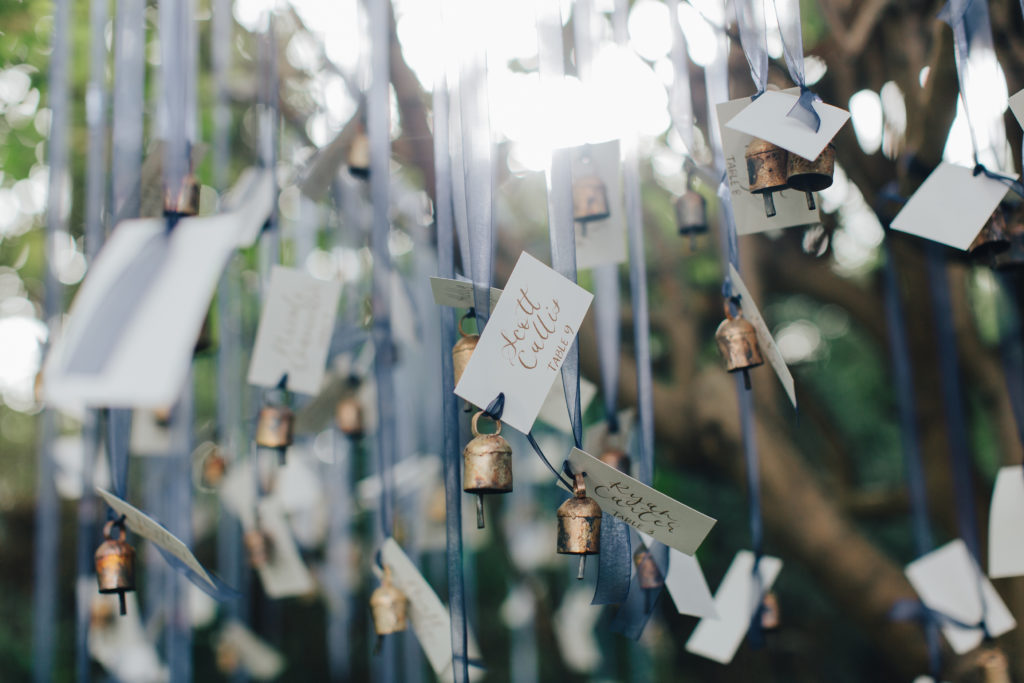 There were multiple steel hoops around the property near the ceremony, Alex thought of a way to utilize them.  Have Poppy Jack create gorgeous linen sheets with her & Justin's favorite quotes on them.  It was such a pretty touch to the space…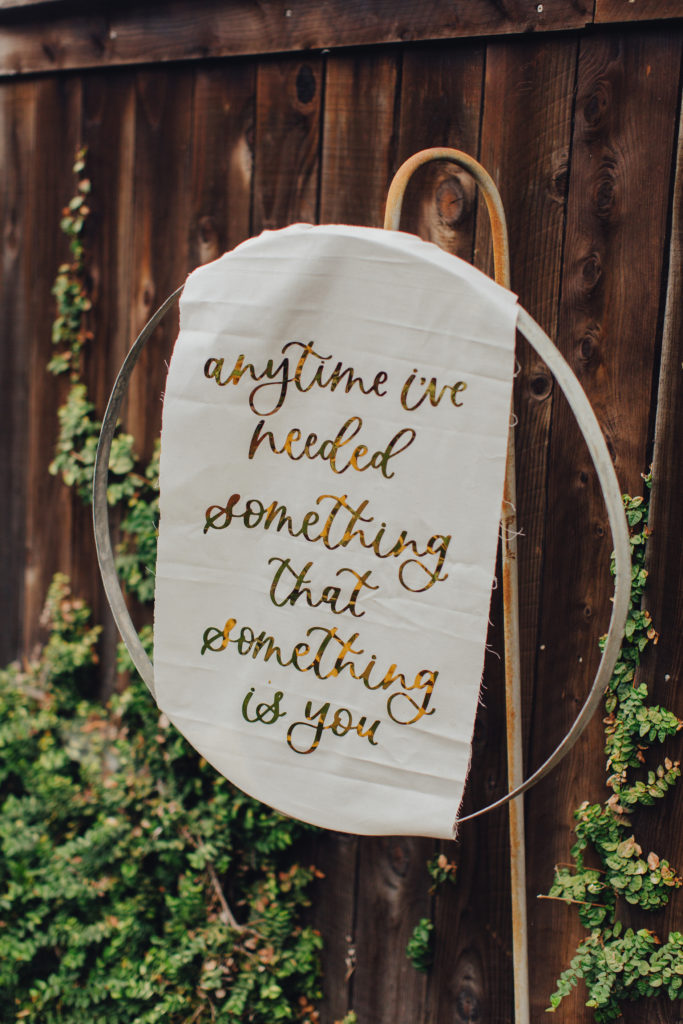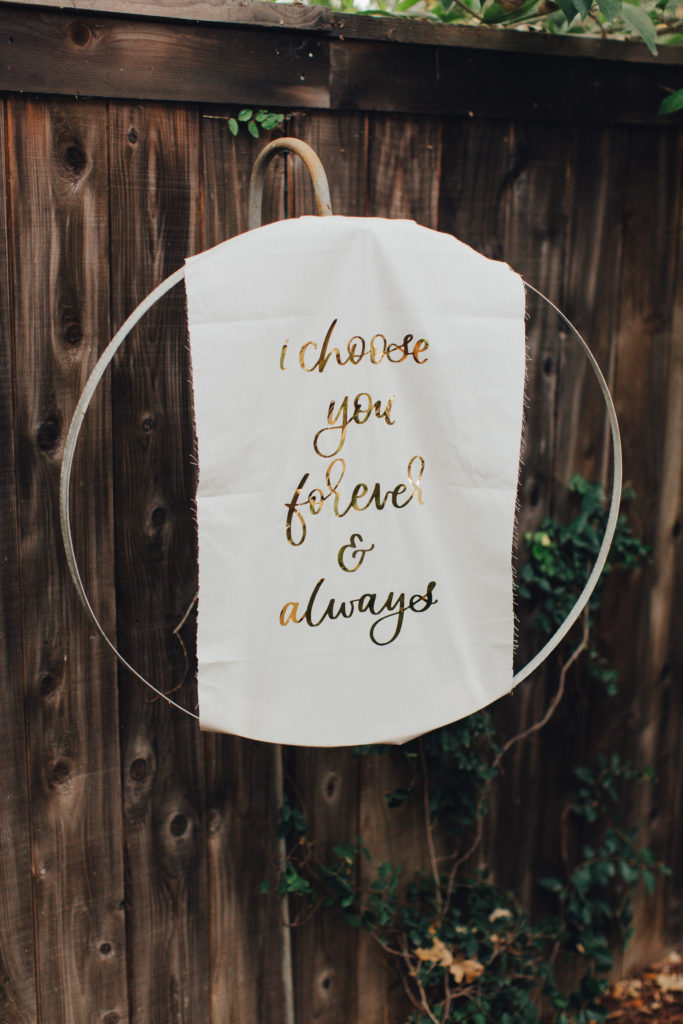 Now let's talk about the alter and aisle… Bloom Babes out did themselves adding so much pretty to the barrels that already stood there.  We were all in awe of the transformation!  I say this at every single event, flowers make it every single time!!  Honestly, no words for these beautiful blooms!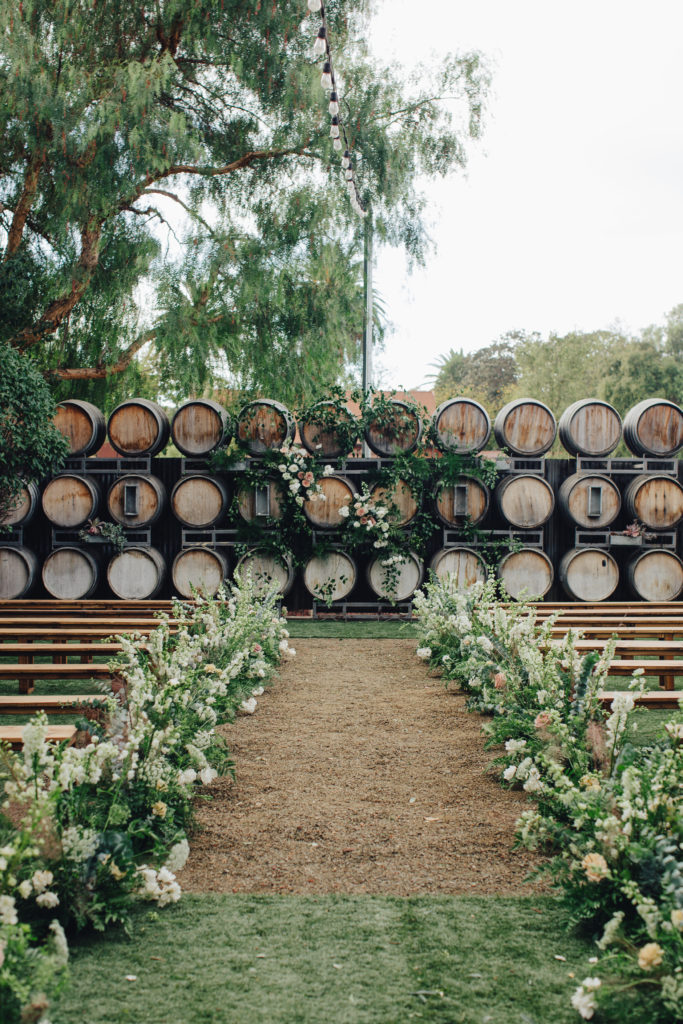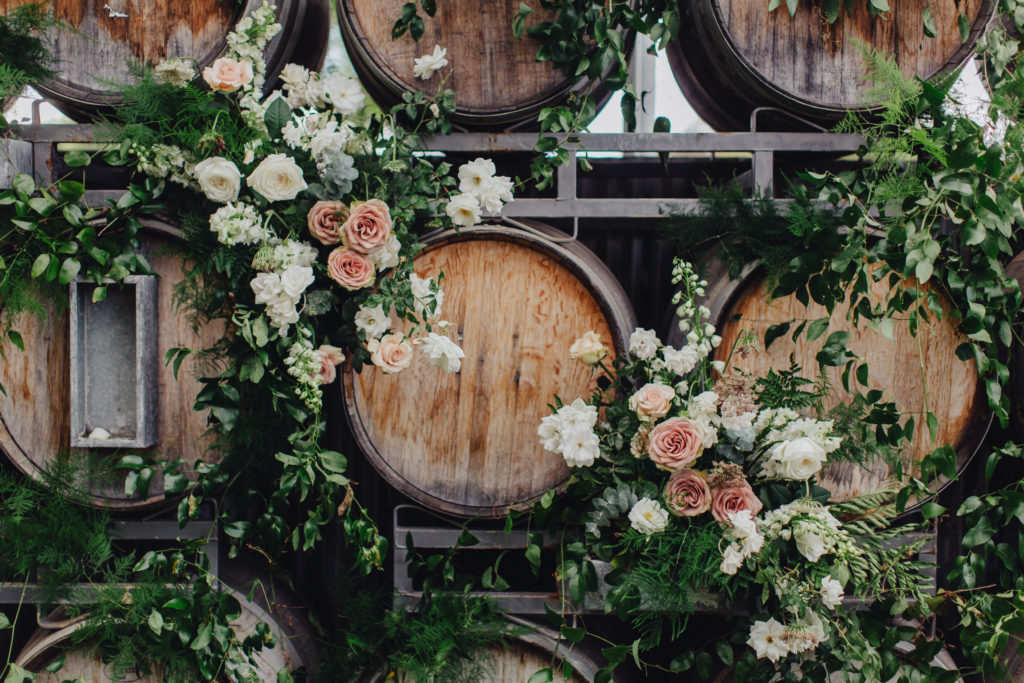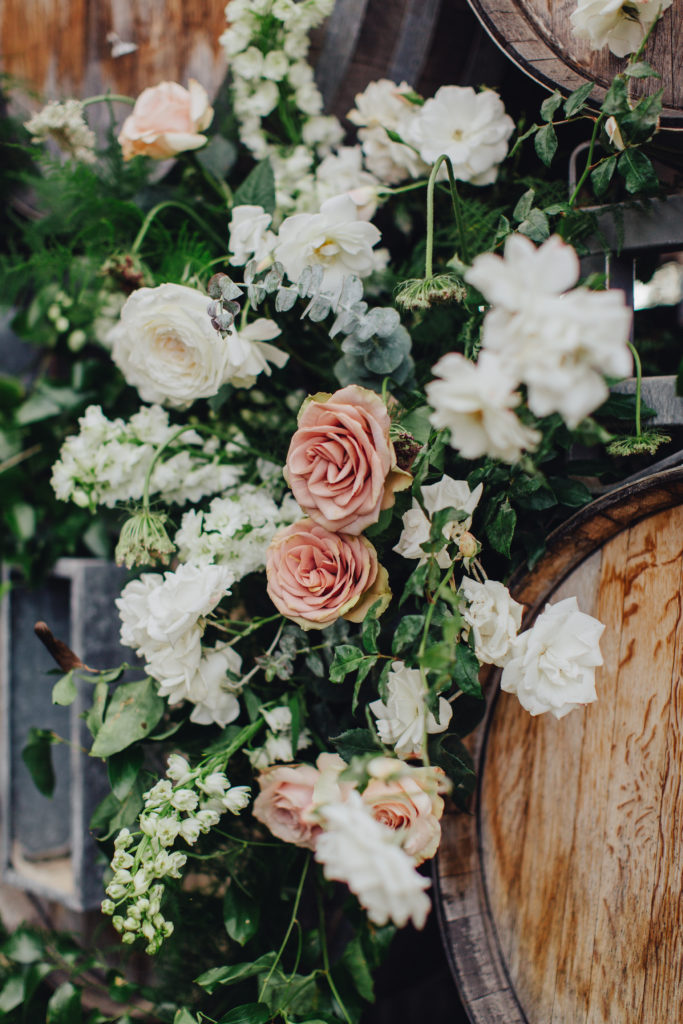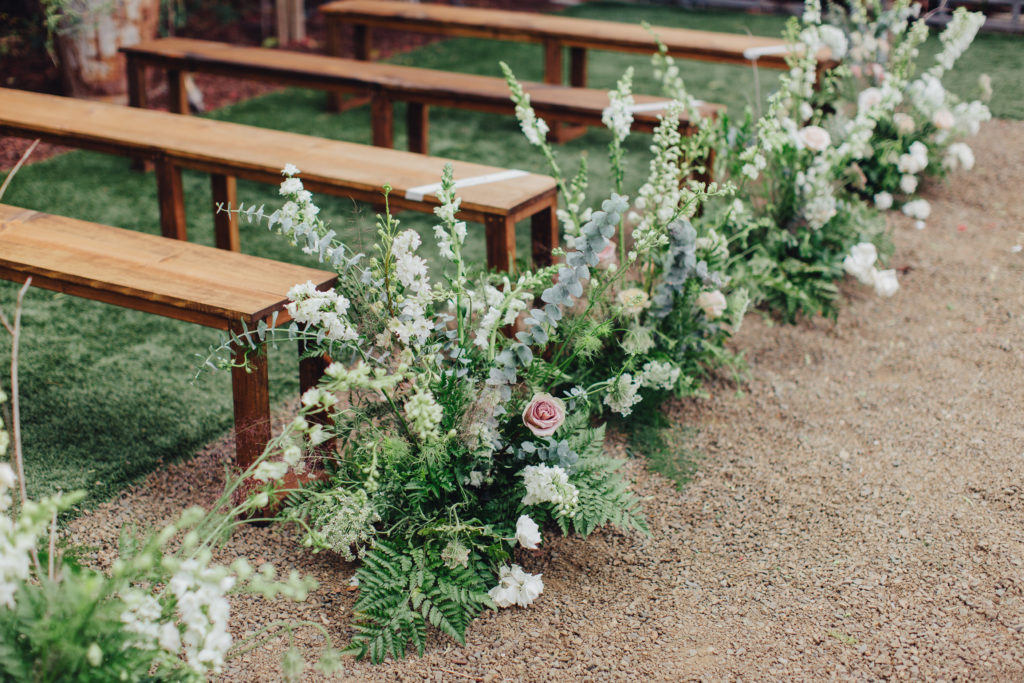 I always get teary eyed seeing a father walk his daughter down the aisle, and the way Justin is looking at Alex is everything…
What was the most memorable moment of your wedding day?
Our vows were an incredible moment for us. It felt surreal to be surrounded by our friends and family in such an important ritual. You're making the most profound decision of your life and it felt cosmically perfect. Despite the nerves and anticipation, we realized that we were exactly where we were supposed to be and about to commit the rest of our days to each other! That's an amazing thing!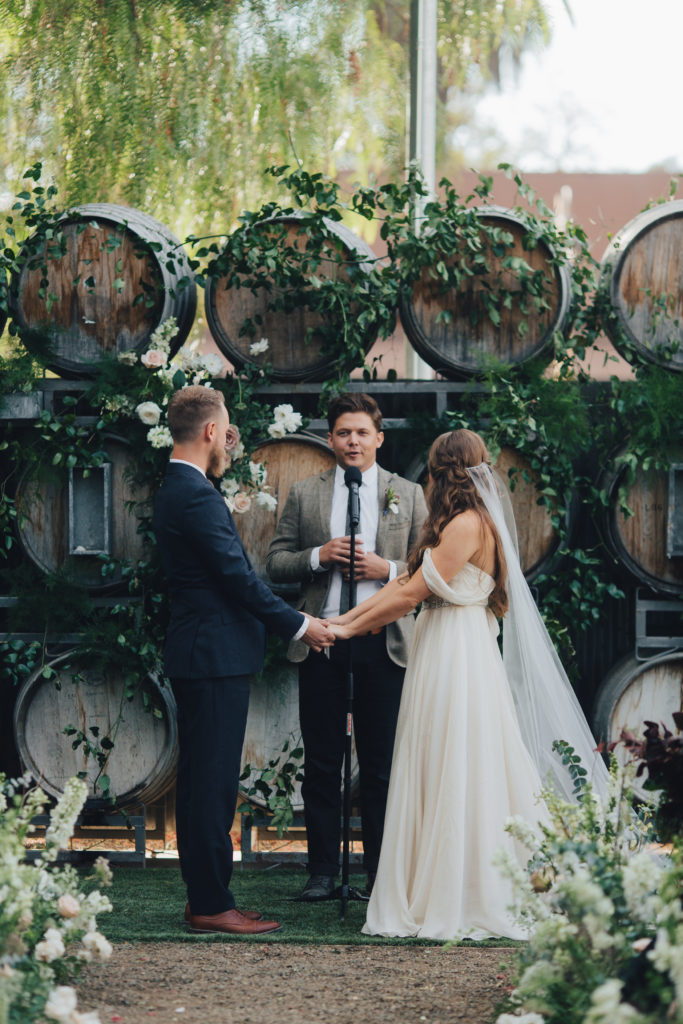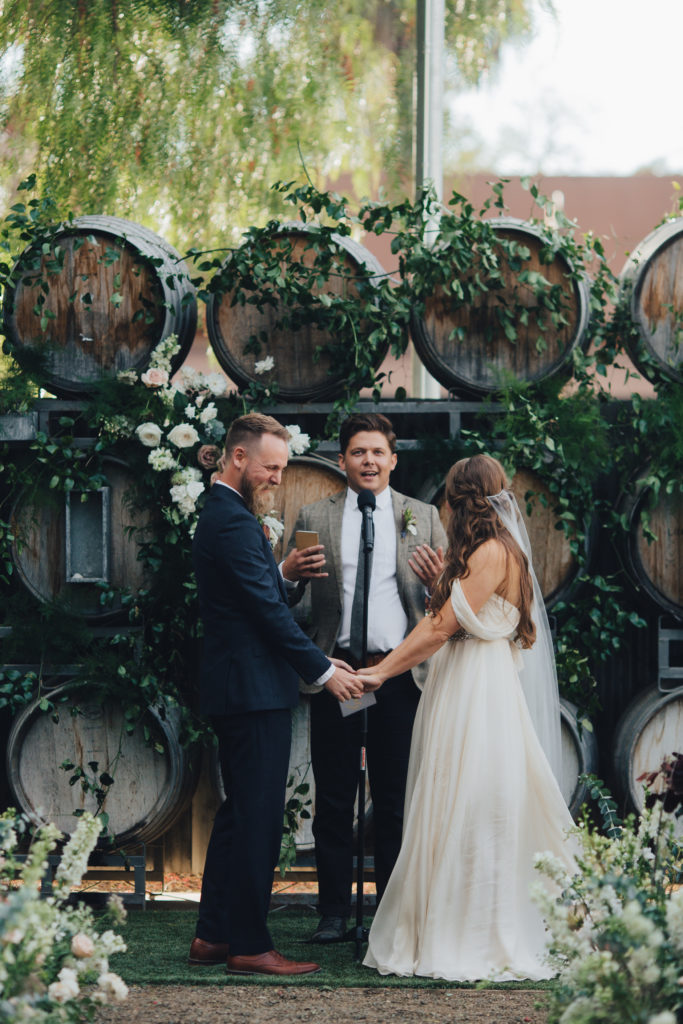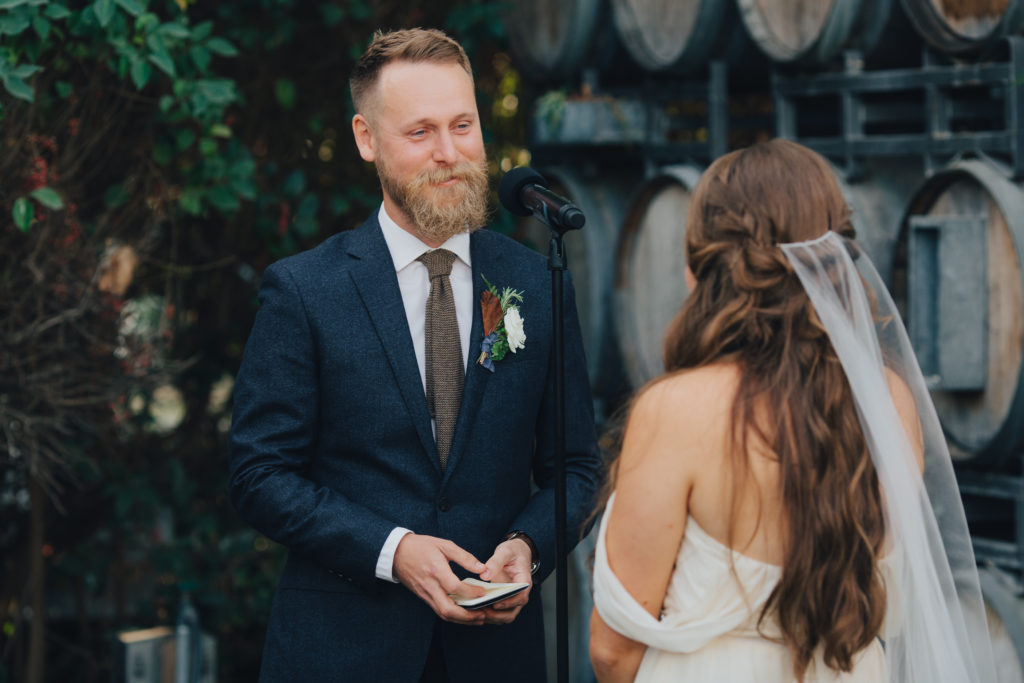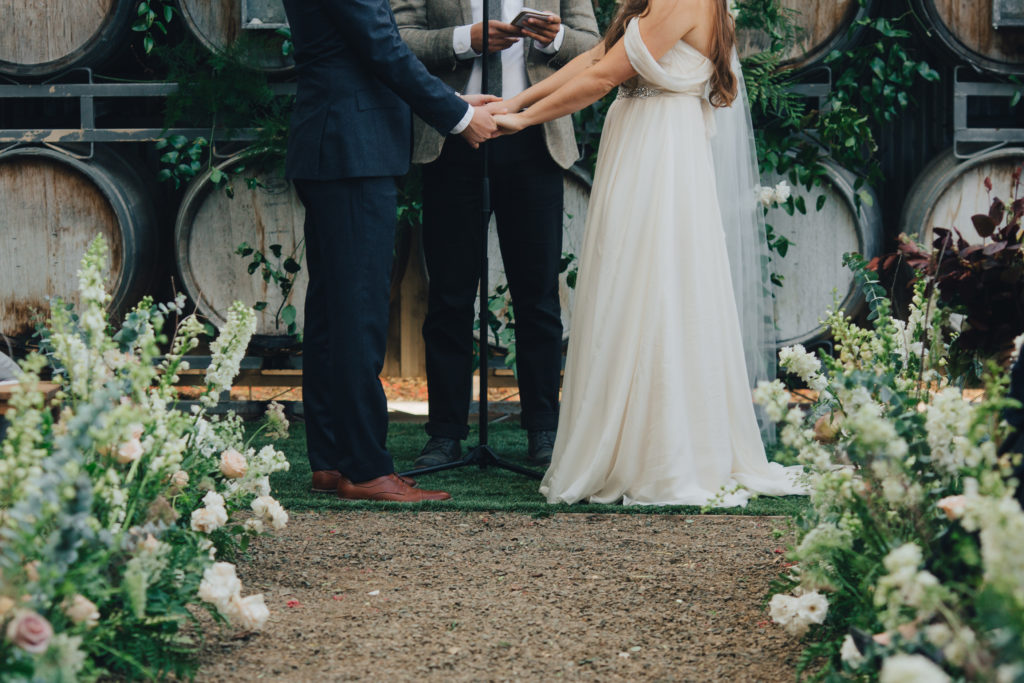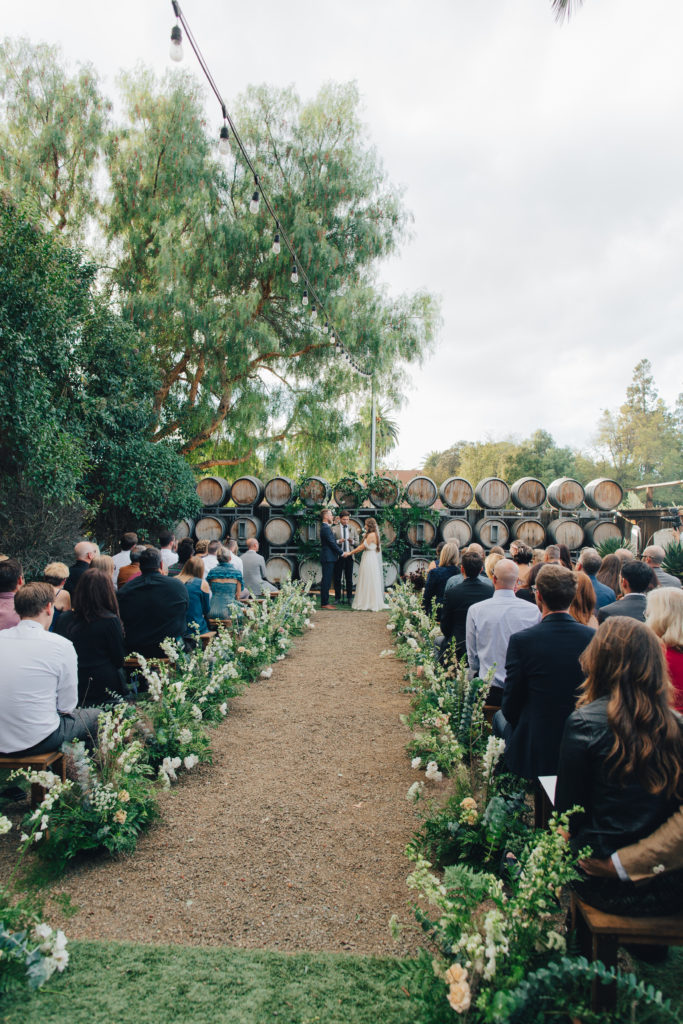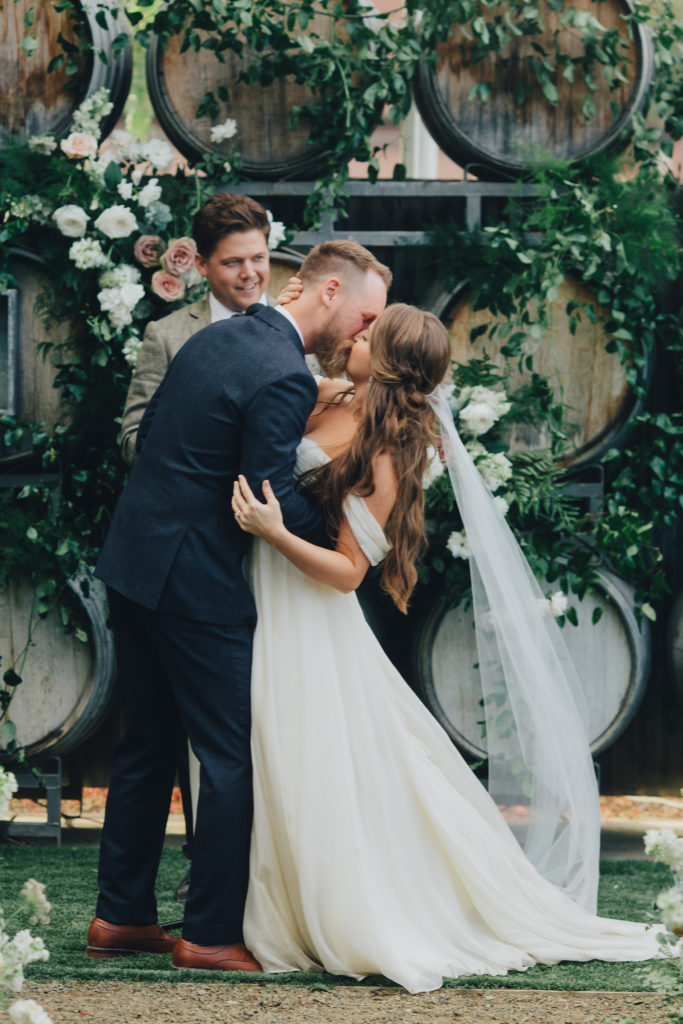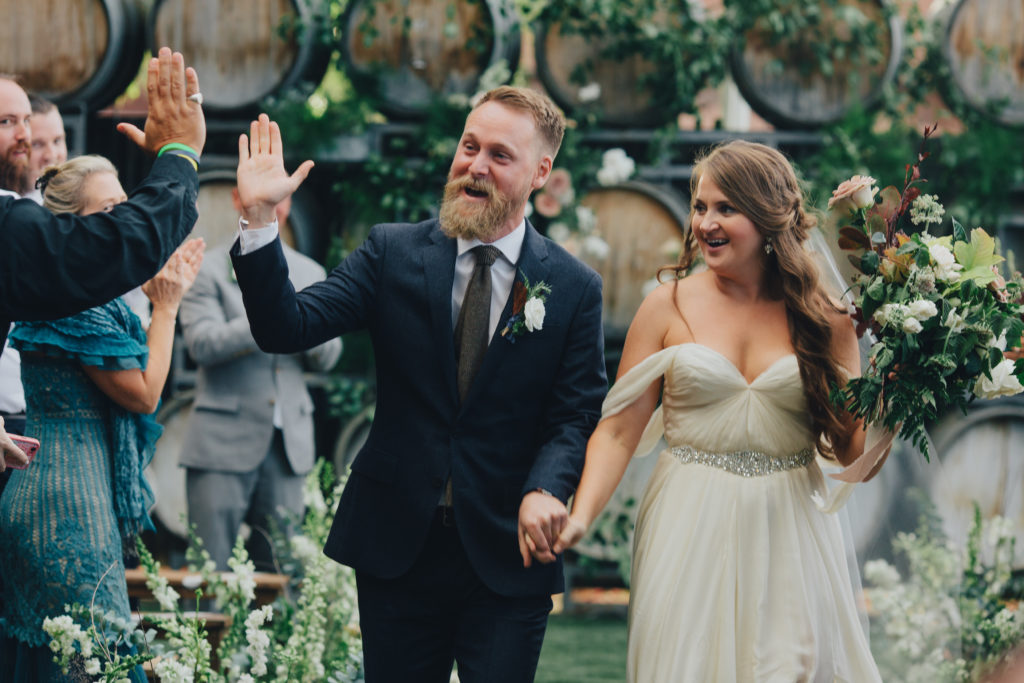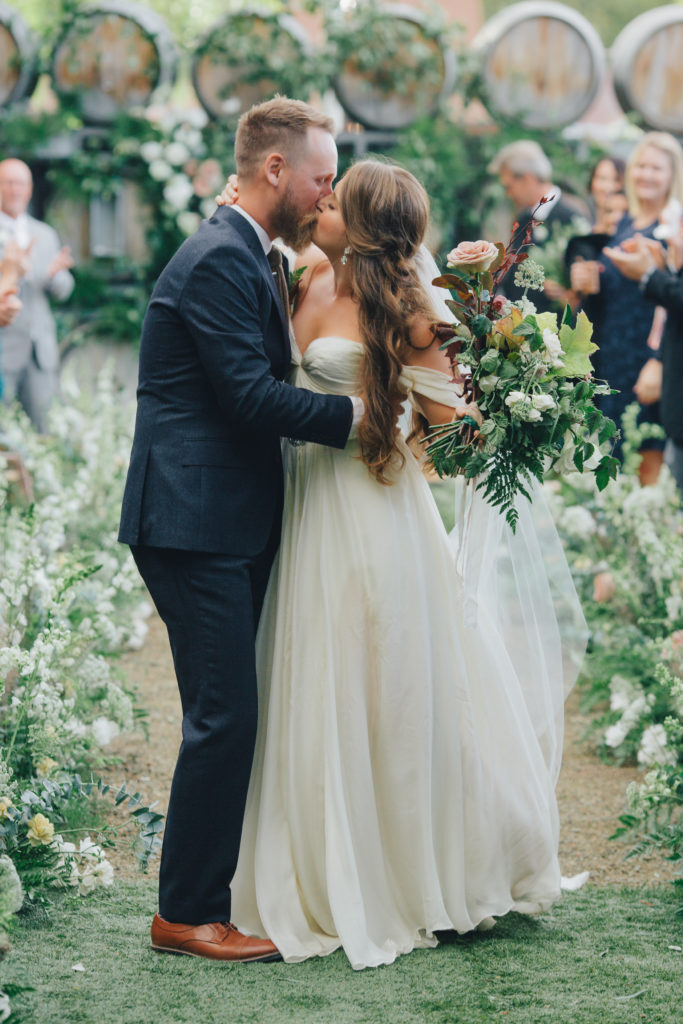 Ladies & Gentlemen, Mr. Dillon Carroll who married the love birds…  His wedding will be up on Beijos soon too!  After the first kiss it was definitely time to party!!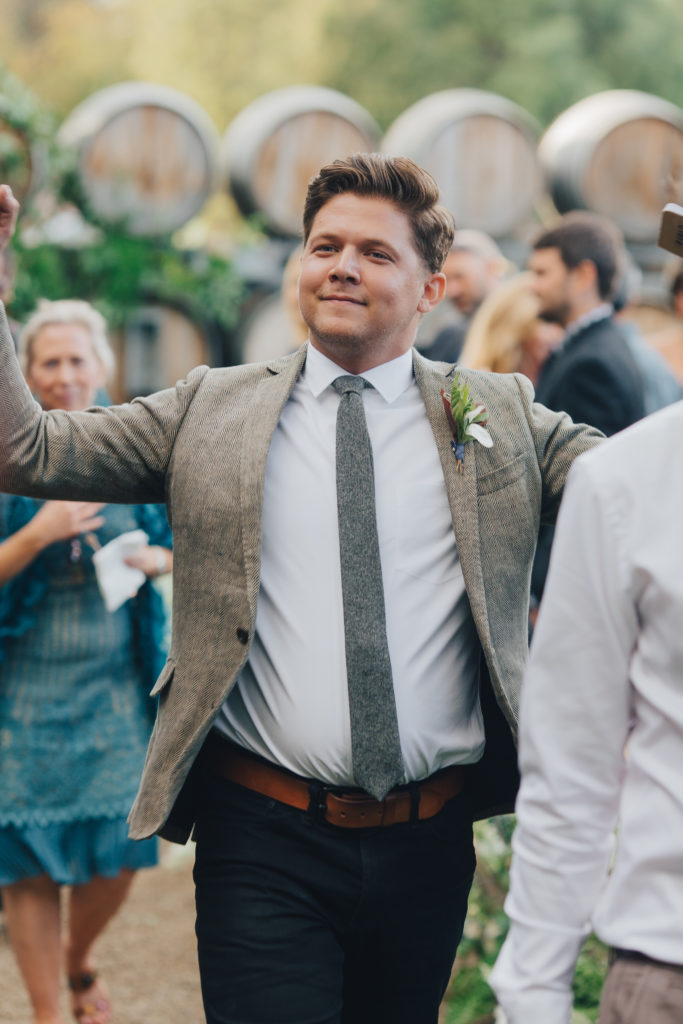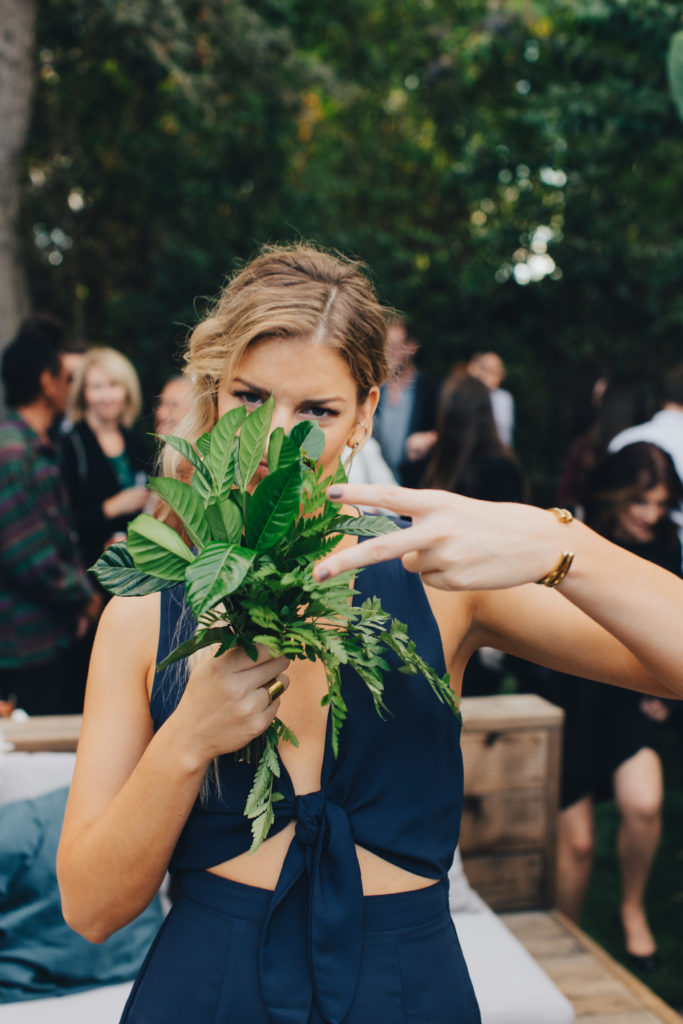 Cutest little wedding guest, baby Theo!!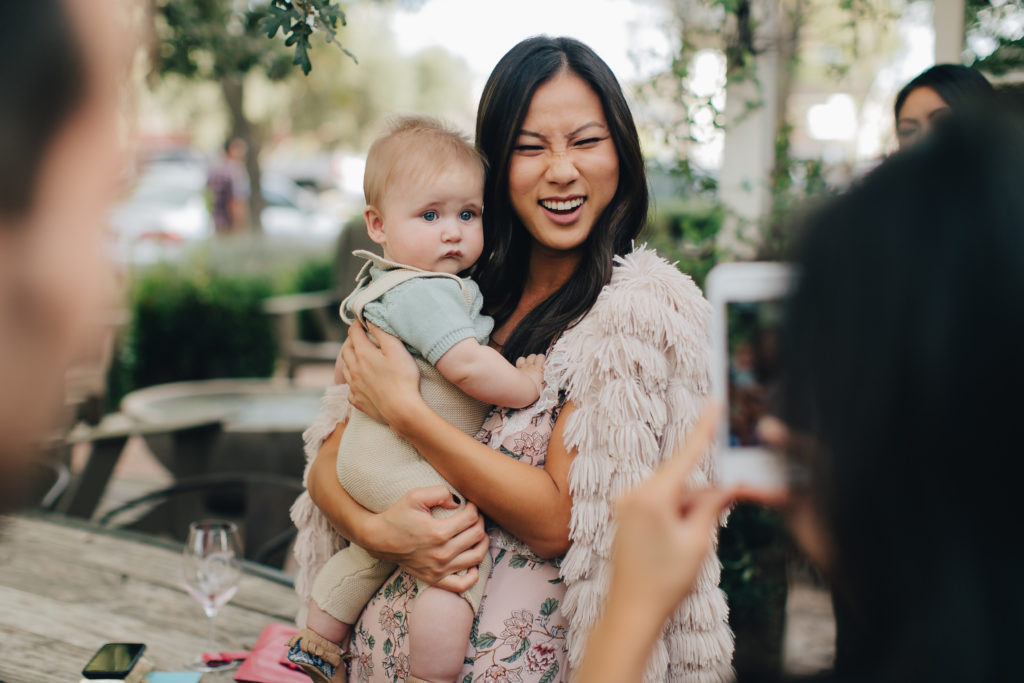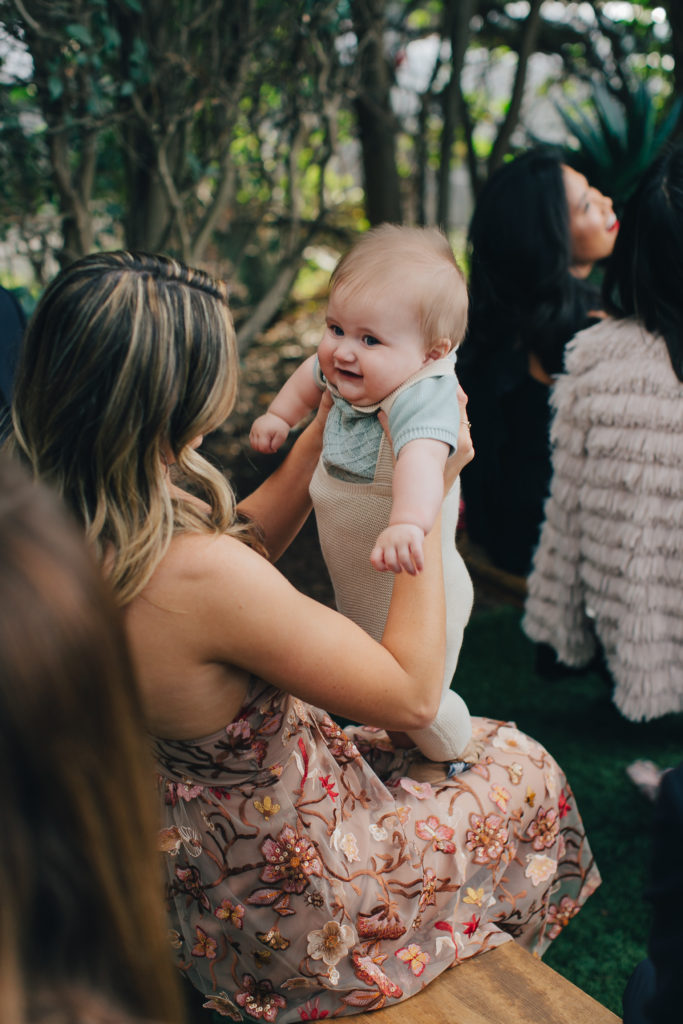 Guests were given a shandy upon leaving the ceremony for cocktail hour… A nod to the couples new last name, The Shannons!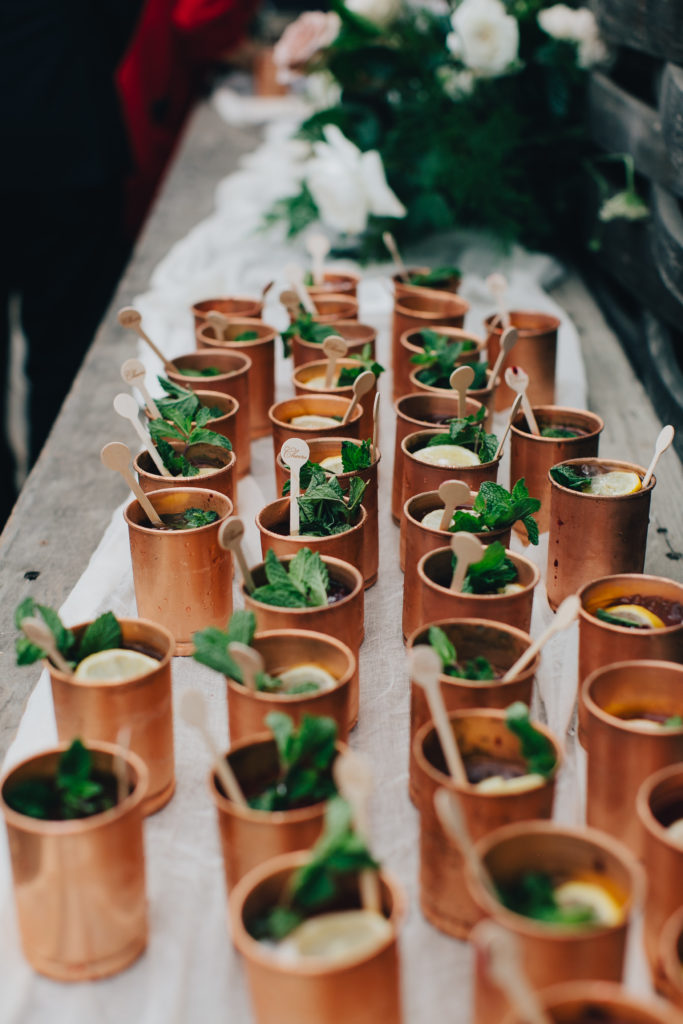 So many pretty details all over the property and at this wedding…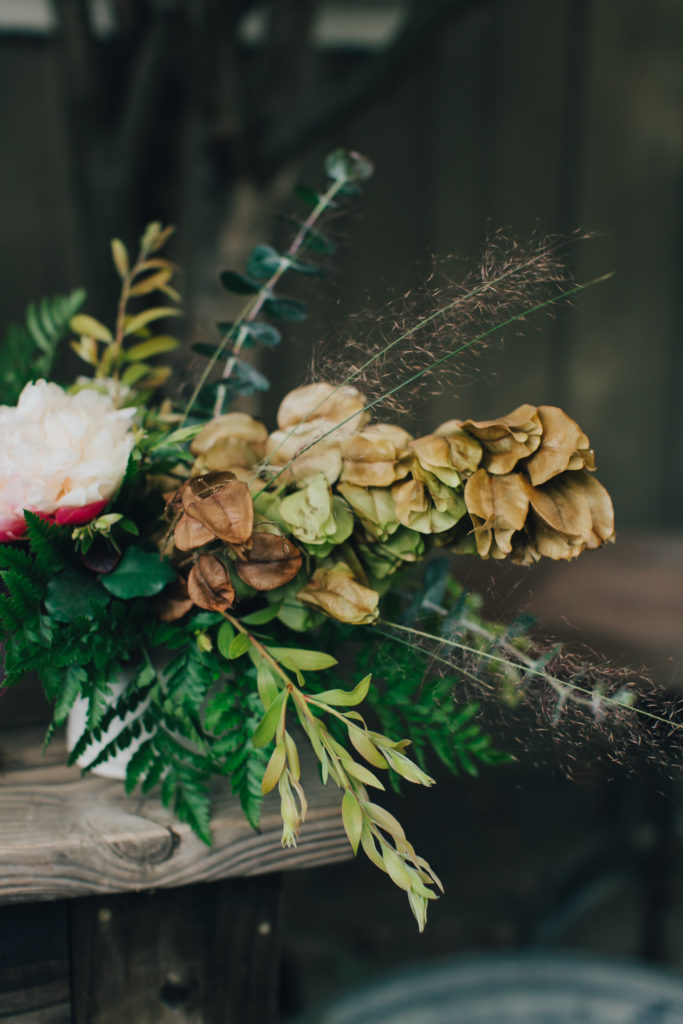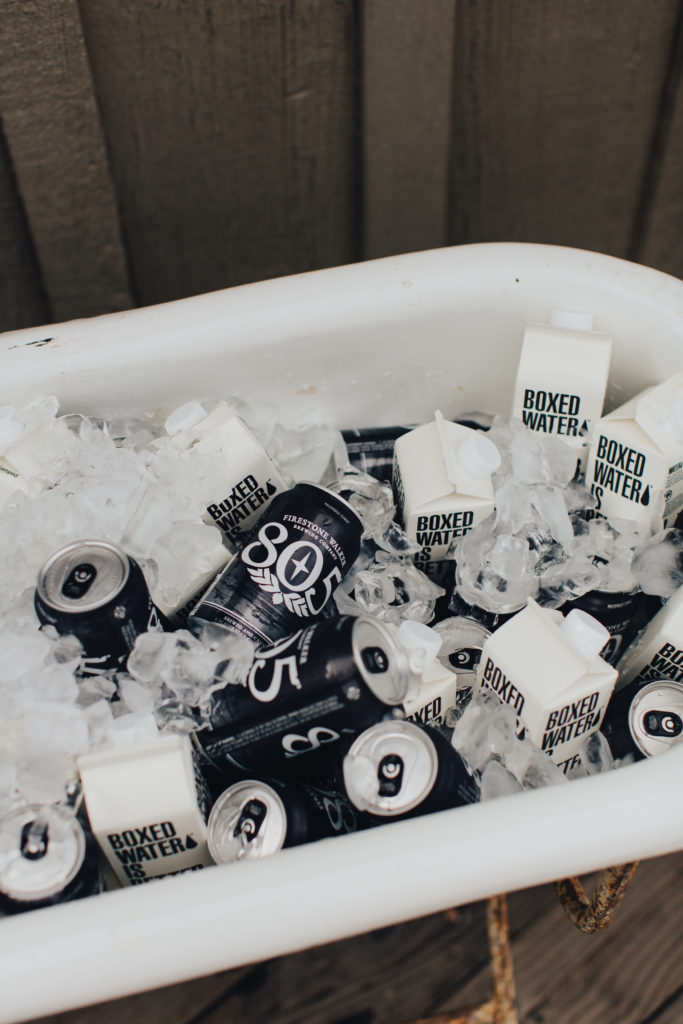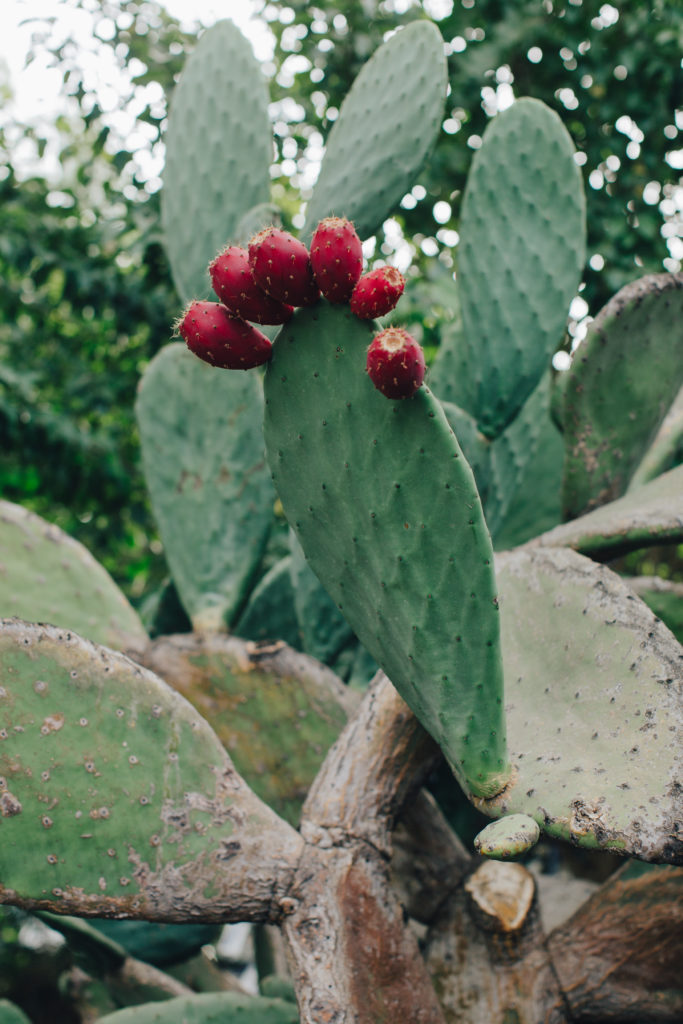 And the reception…  I love it so damn much!!  Alex purchased most of the tabletop herself and it came together beautifully.  The pop of blue with the napkins paired so well with all the gorgeous greenery.  Also the addition of the copper tumblers and the boxed water are such a rad touch.  There were candles lit everywhere, and the sweetheart table underneath the pergola was especially beautiful.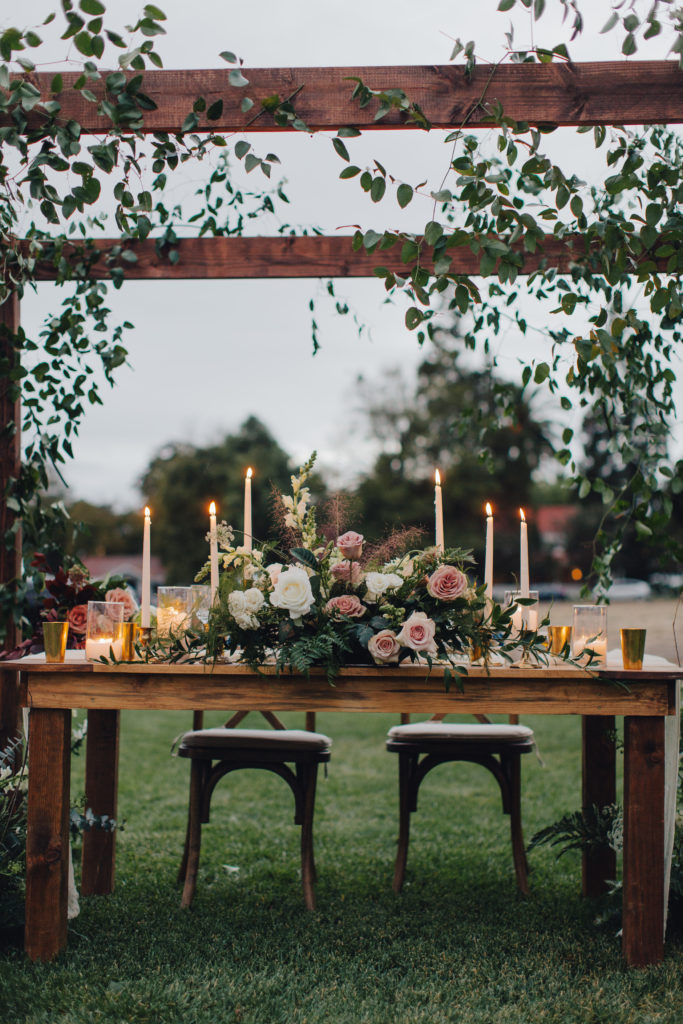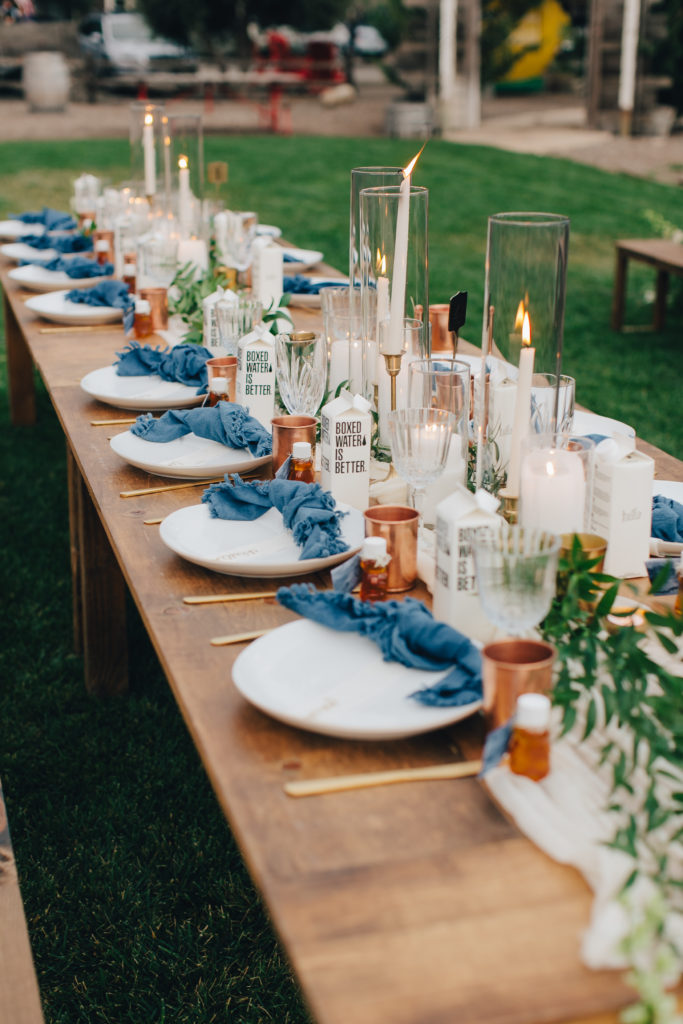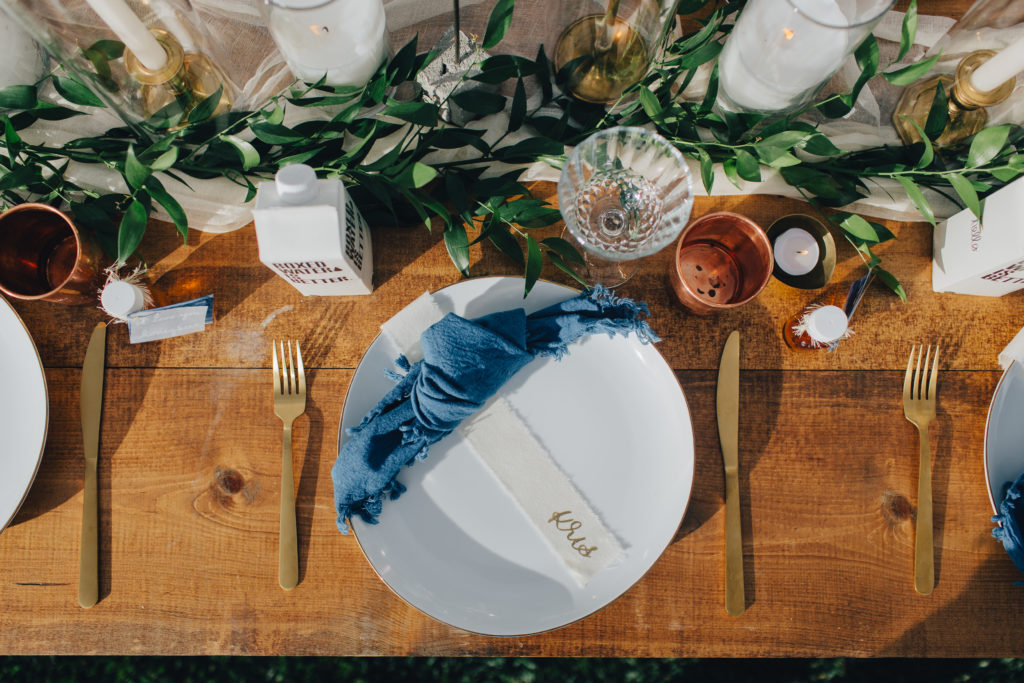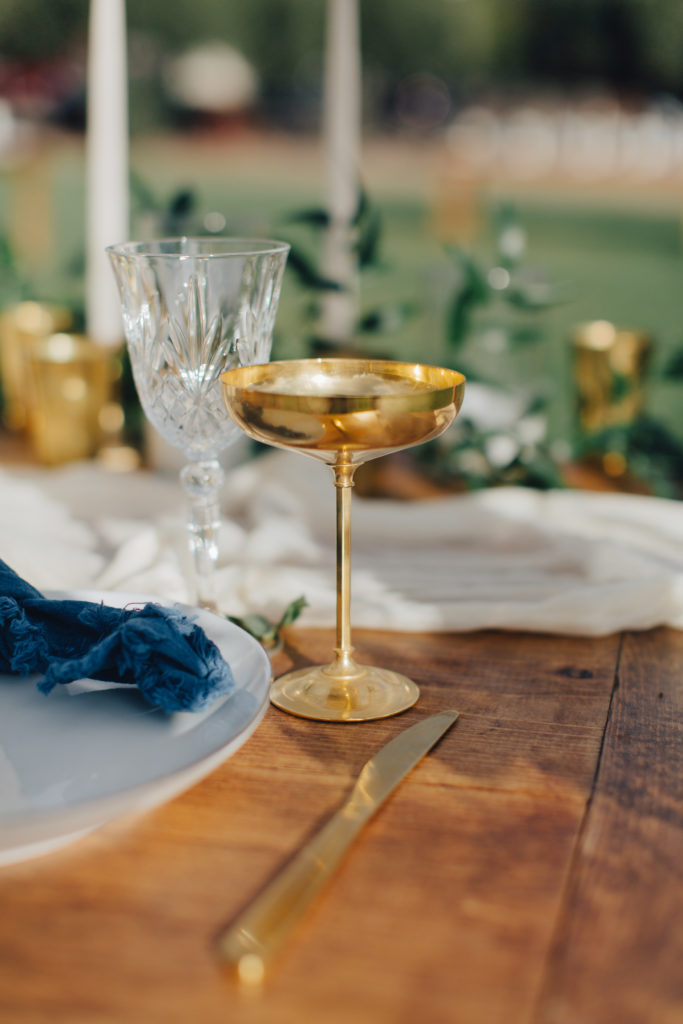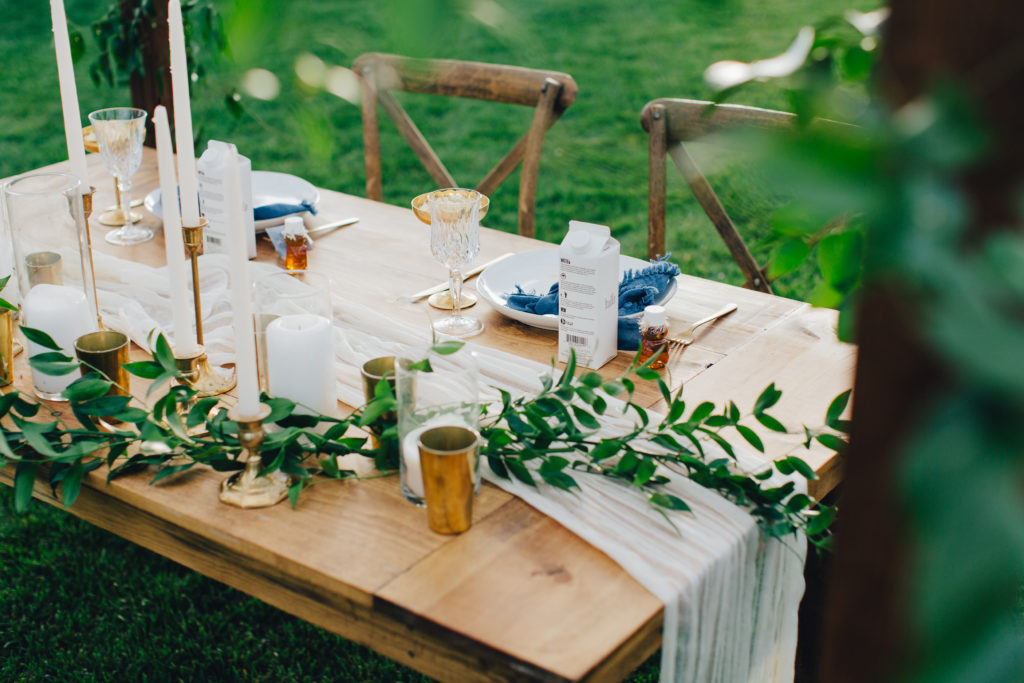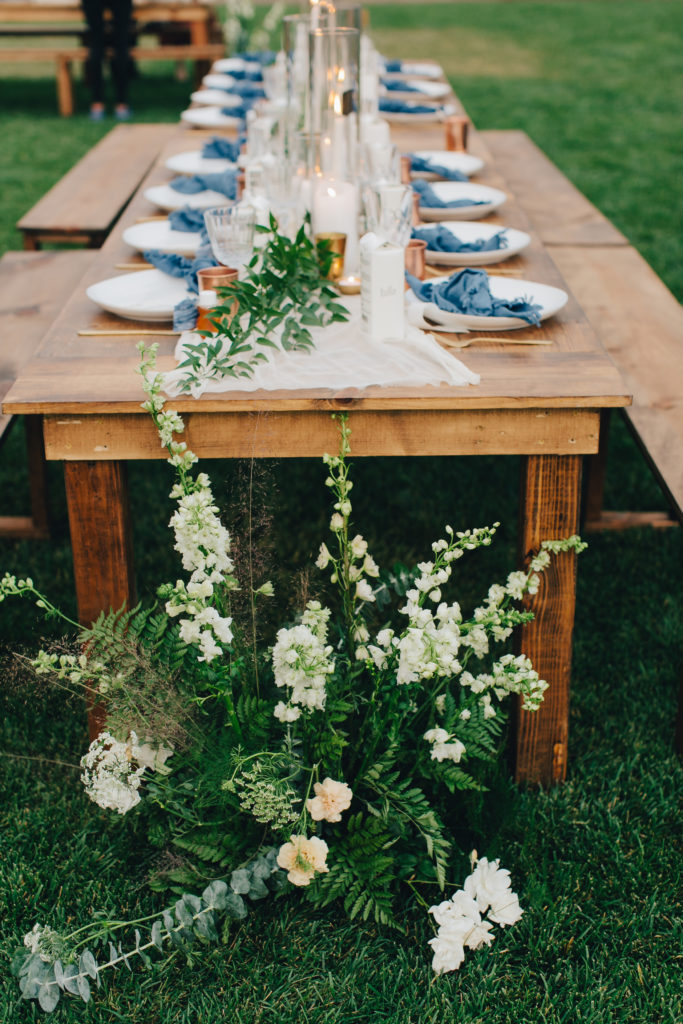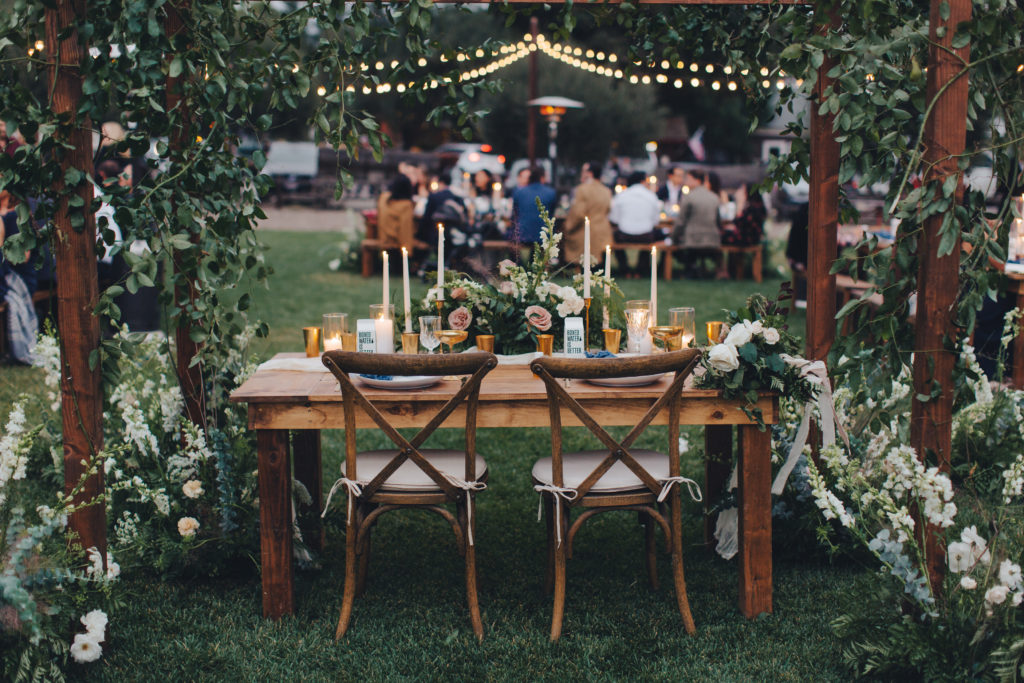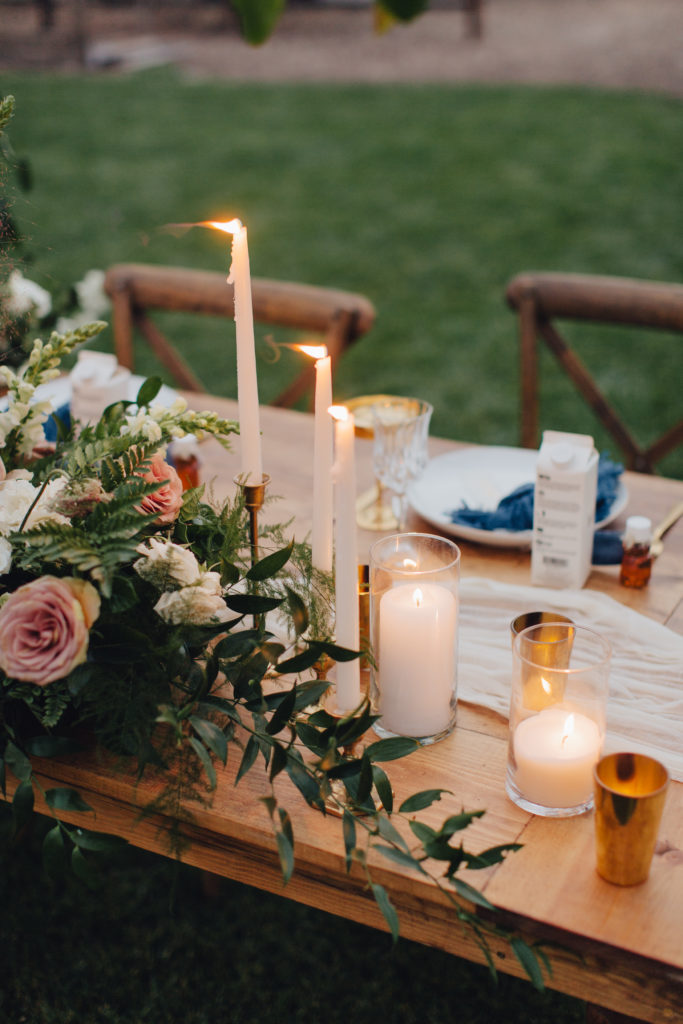 Now for some sunset shots of this gorgeous couple!  Side note, rain was in the forecast, but lucky for us, it never happened!!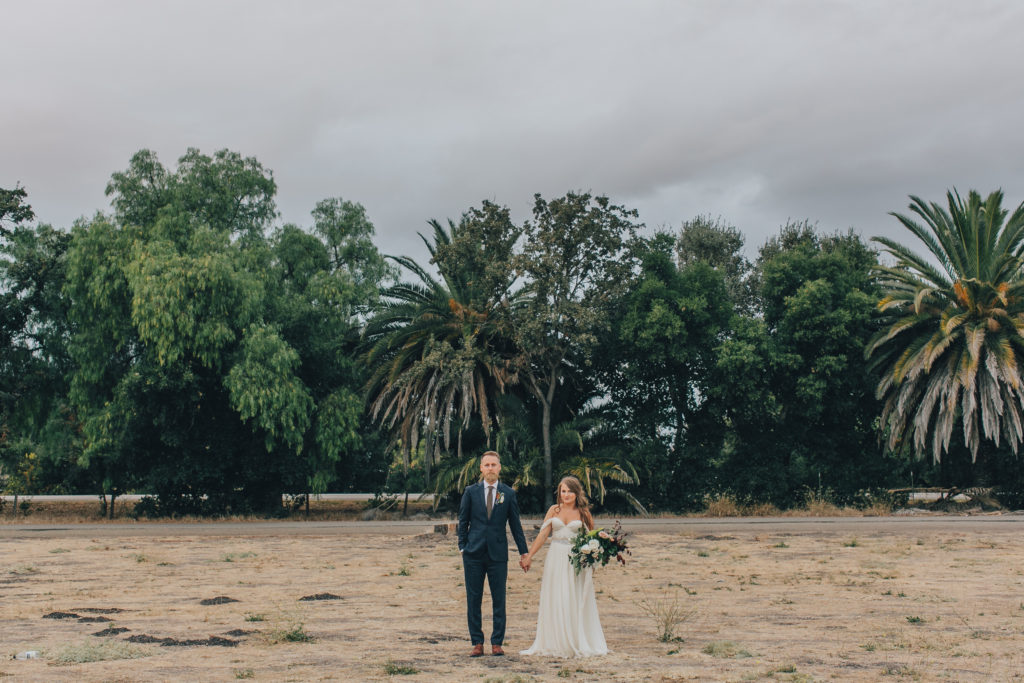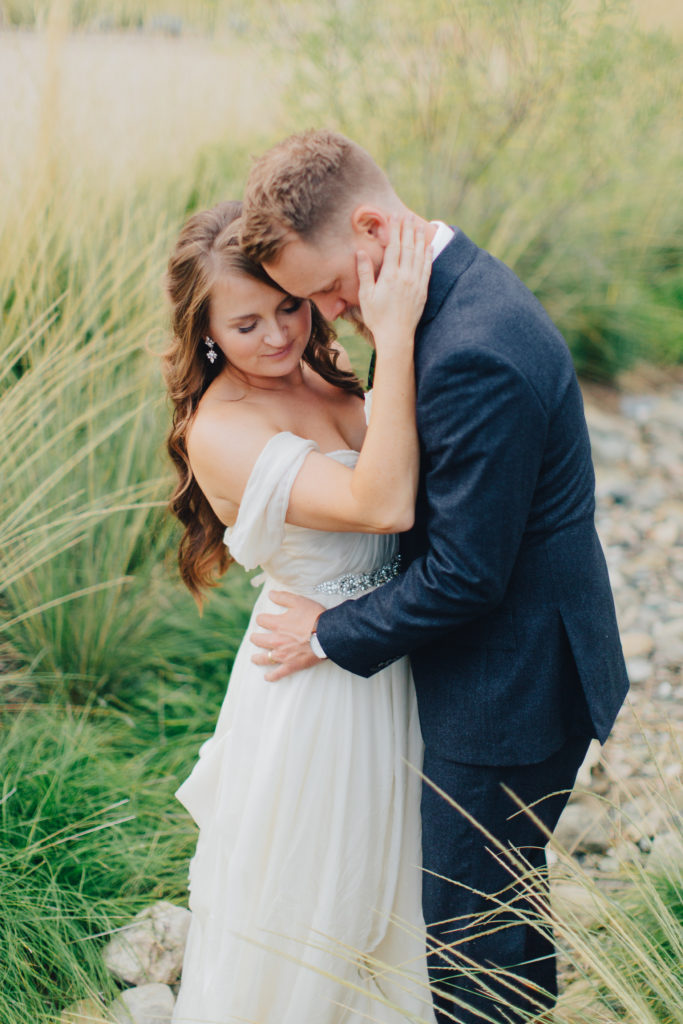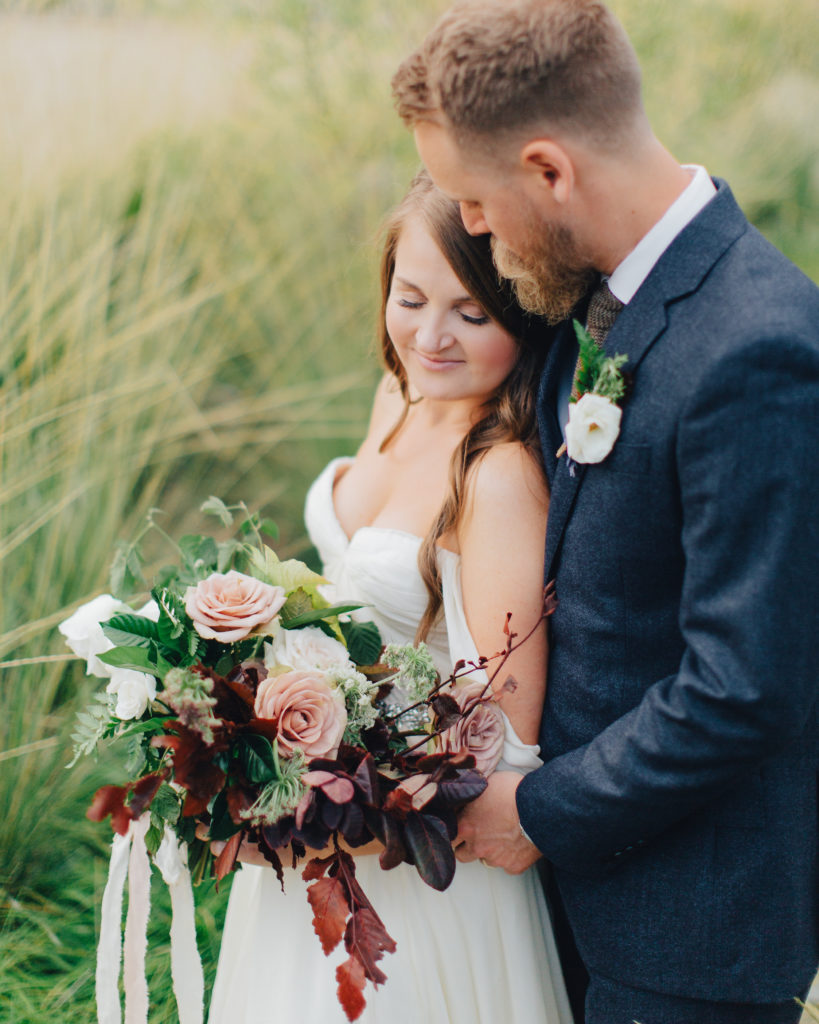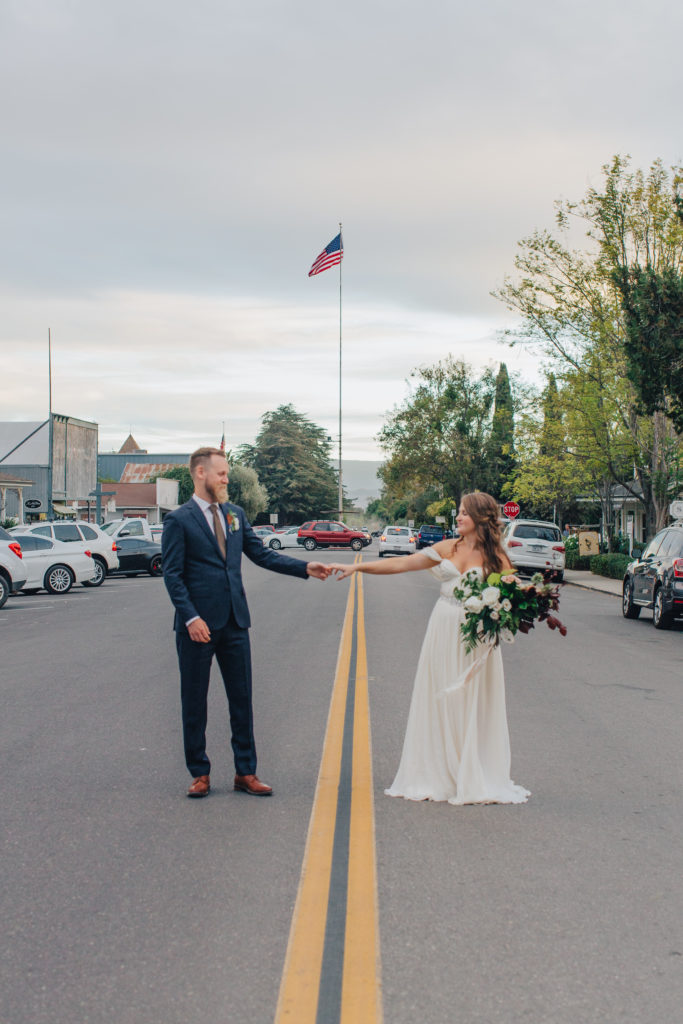 Their entrance to the reception!!  Look at those smiles!!
Any advice for those planning now?
Expect the unexpected and embrace it. A few days before our wedding, the forecast changed from sunny skies to thunderstorms! It was a huge last-minute knuckleball that caused a bit of panic. We ended up getting a canopy tent as a back-up plan for the wedding, with the hope that we could still dine and dance under the full moon. On the day of the wedding, there was still a chance of rain so we decided to split the reception into two locations. Dinner would be held outdoors under the stars and dancing would take place inside the canopy tent. It ended up being one of the best decisions we made! The confined space brought everyone together and resulted in an amazing dance party!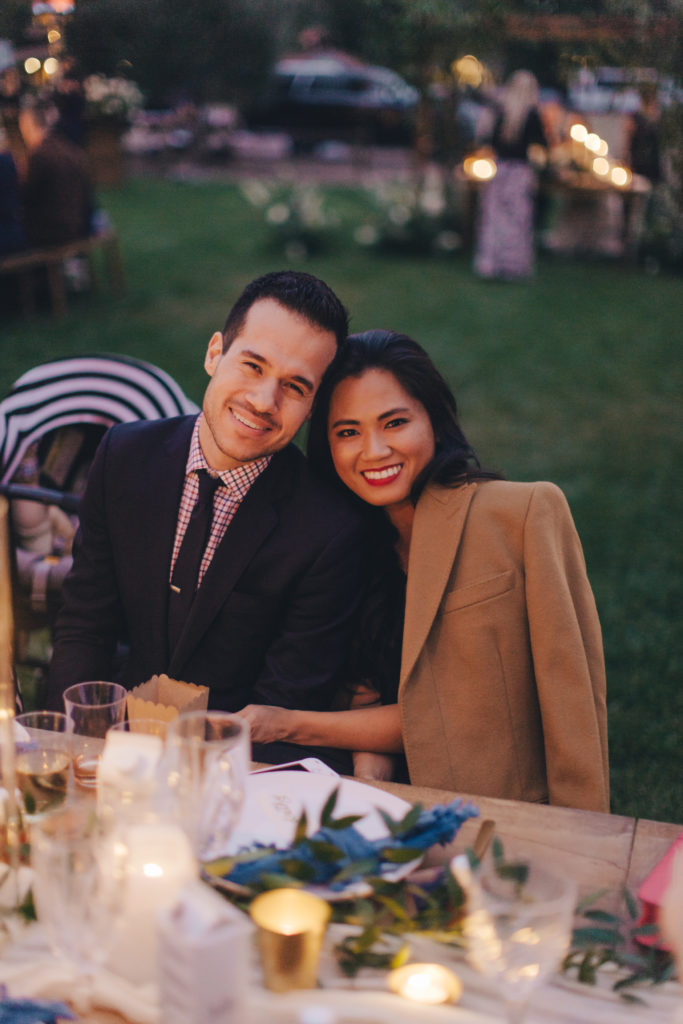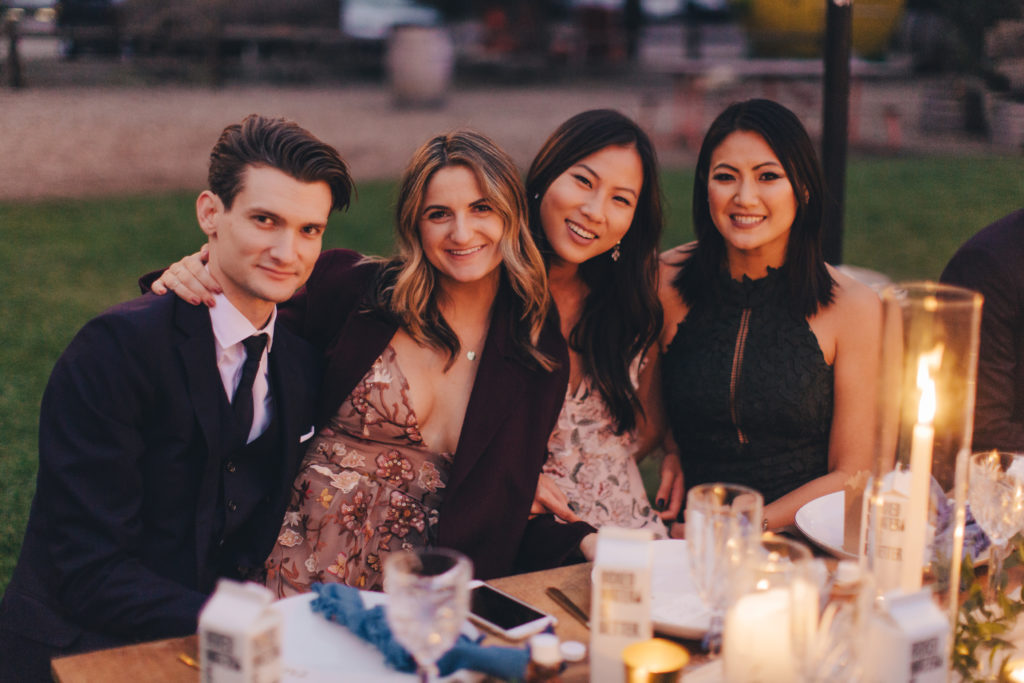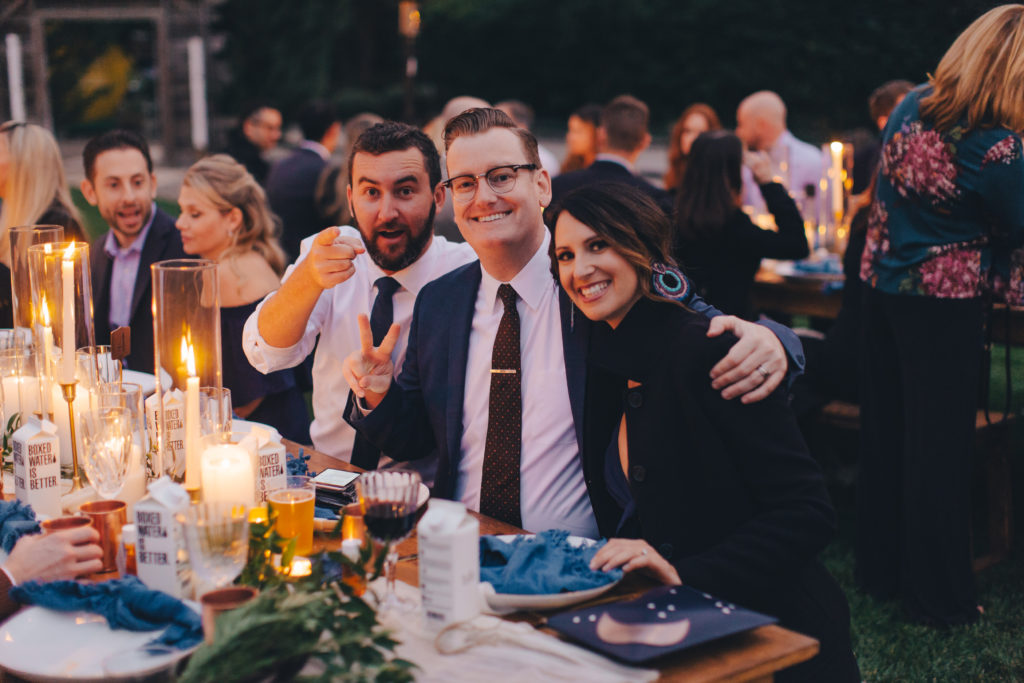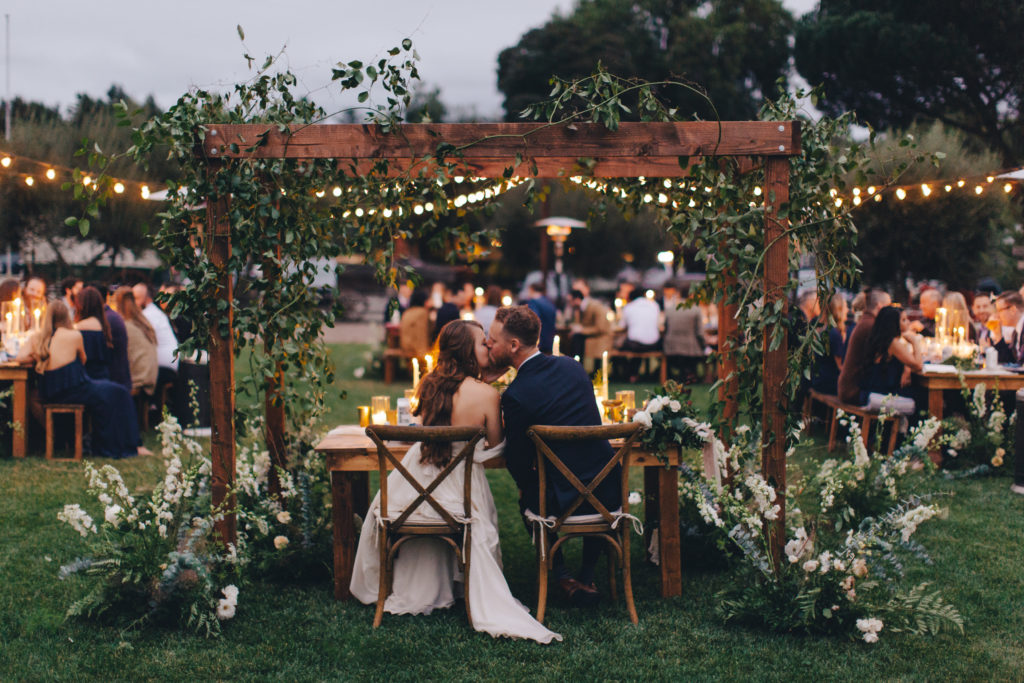 After the dinner we went under the tent for some dancing!!  Dart DJ's spun the night away, and the last song of the night was Africa by Toto, so I clearly loved it!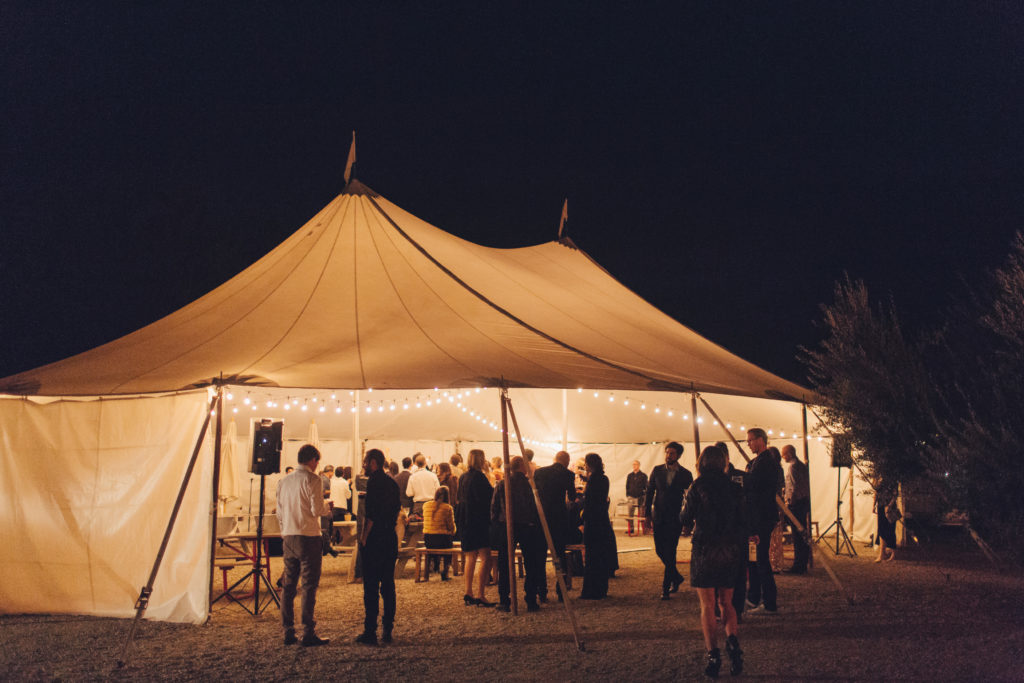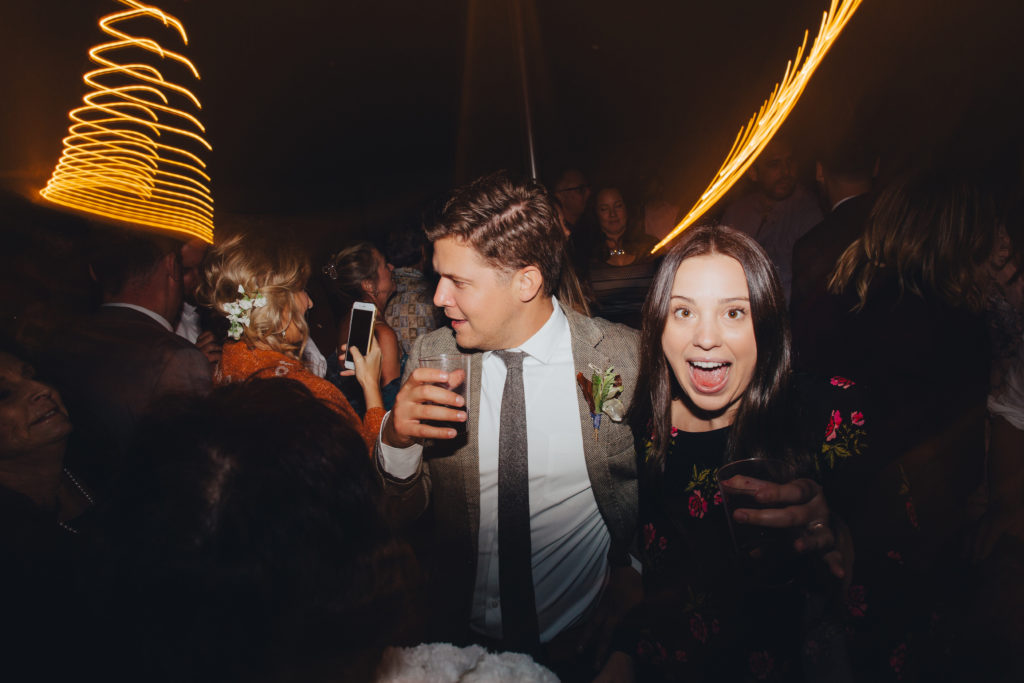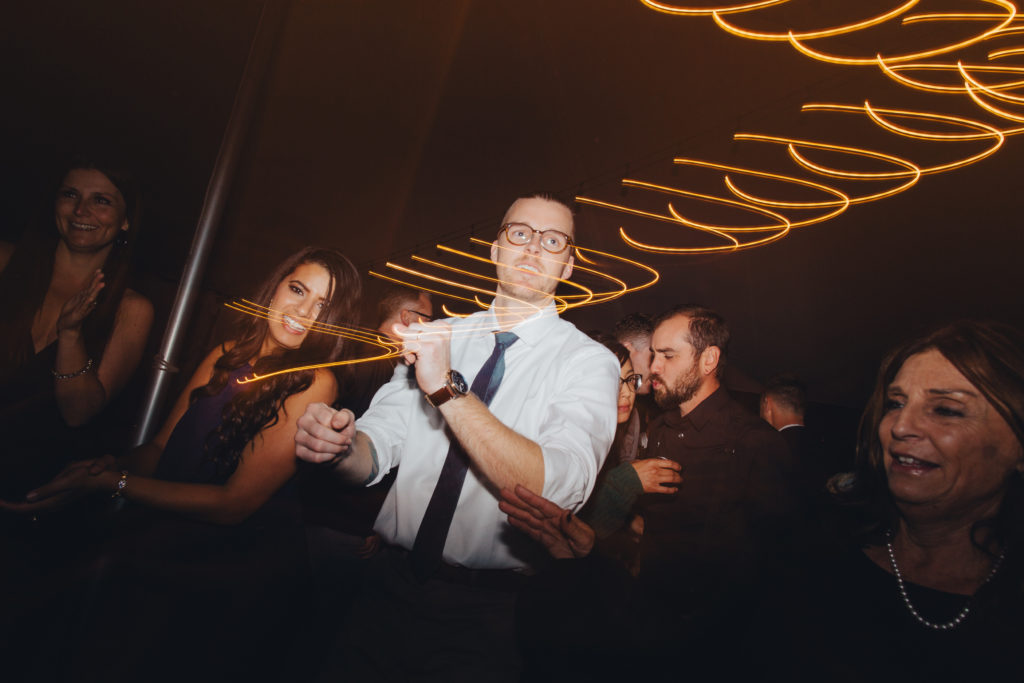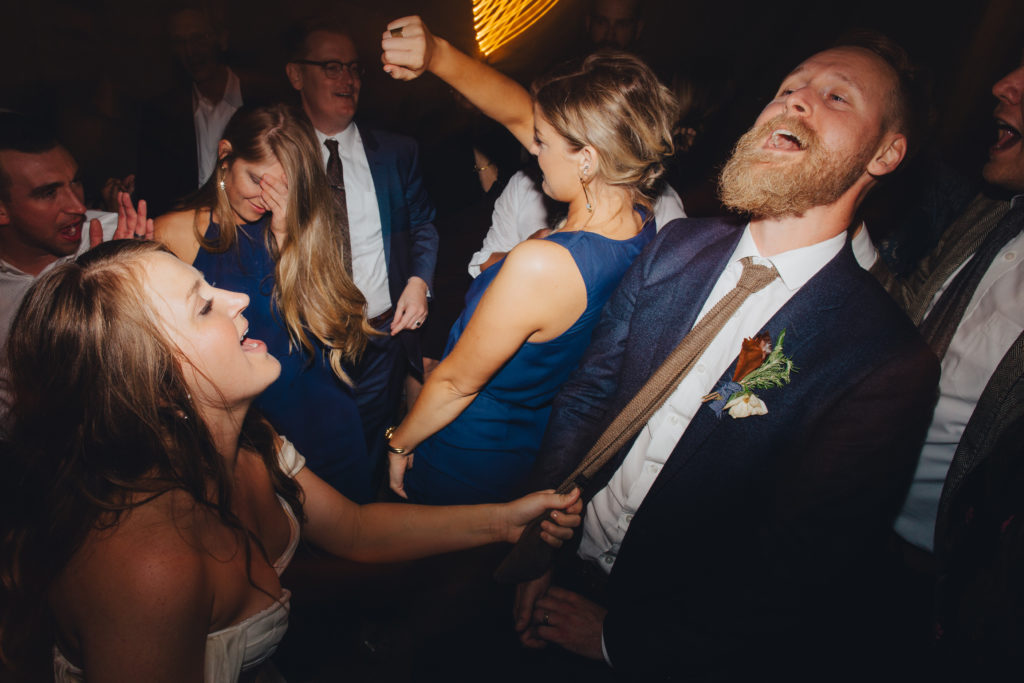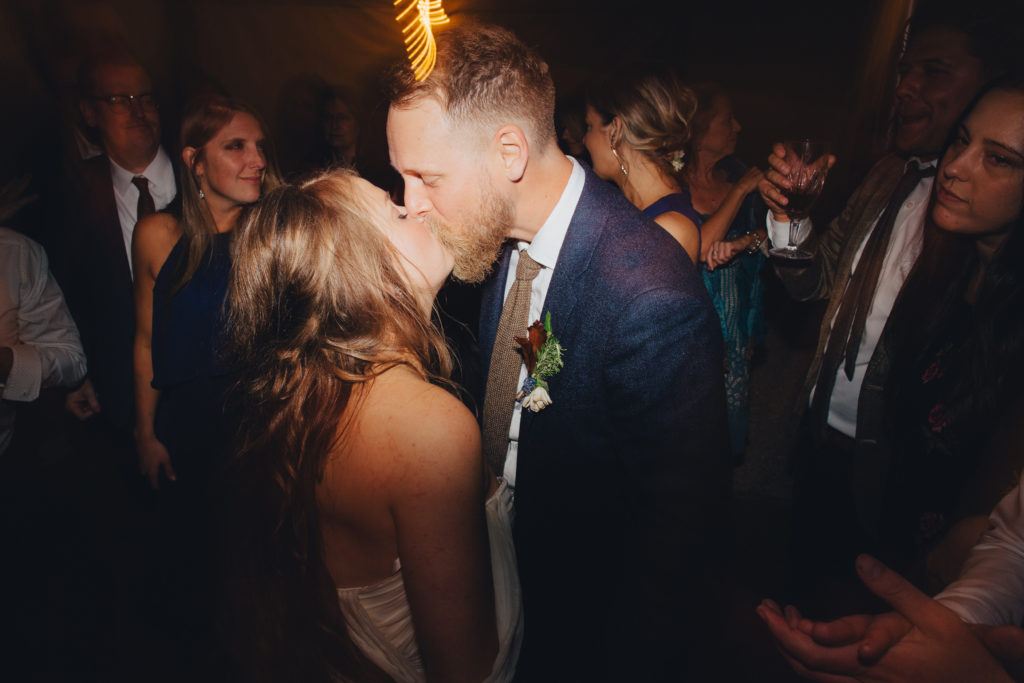 Love these two, loved their wedding, and now I just want them to have tons and tons of cute little babies!!!
Lastly, their amazing wedding video by Triptych Weddings!!
Thanks for letting us be a part of your big day Justin and Alex!!!
Love you both!!
xx
Jacquelyn