We got to be a part of another milestone for one of our favorite families!  Tina contacted us for her husband Brian's 40th birthday party and we were so excited!  I love how thoughtful Tina is which each of her events, always wanting to put so much detail.  You may remember her daughter's adorable 1st birthday party we did last year!
For Brian's 40th she wanted to do a surprise party!!  There was tons of back and forth on DM rather than phone calls or emails to make sure nobody let the cat out of the bag, haha!  It was such a fun process and the look on his face when he was surprised says it all!  Keep reading to see more of the amazing details – those desserts!! – and that surprise moment!
Photos by Studio Castillero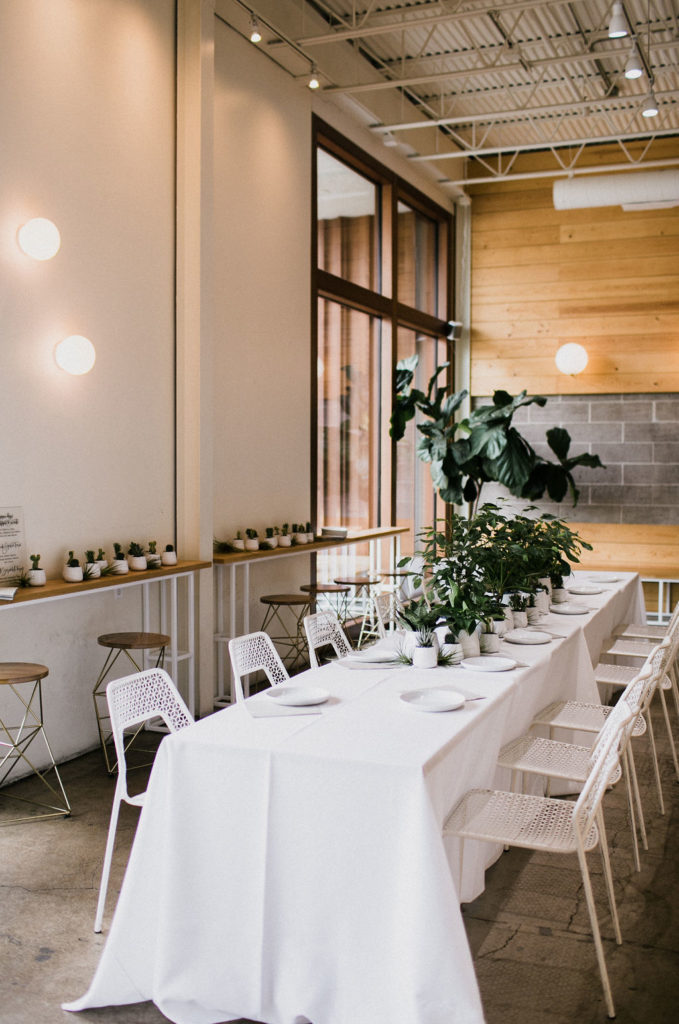 Tina is so great about putting so much thought and detail into every event she has.  For Brian's 40th she wanted to keep it simple but also acknowledge a few of his favorite things.  We held the party at their favorite coffee shop – KIT Coffee in Newport Beach.  The clean aesthetic of the space was perfect and we didn't have to add much!  KIT has a shop in it with beautiful planted and cut flora called FLORA!  We decided to use their beauties through-out the space and even gifted them to guests with instructions on how to care for them when they get home.  Such a nice keepsake to take with you and they fit perfect in the space.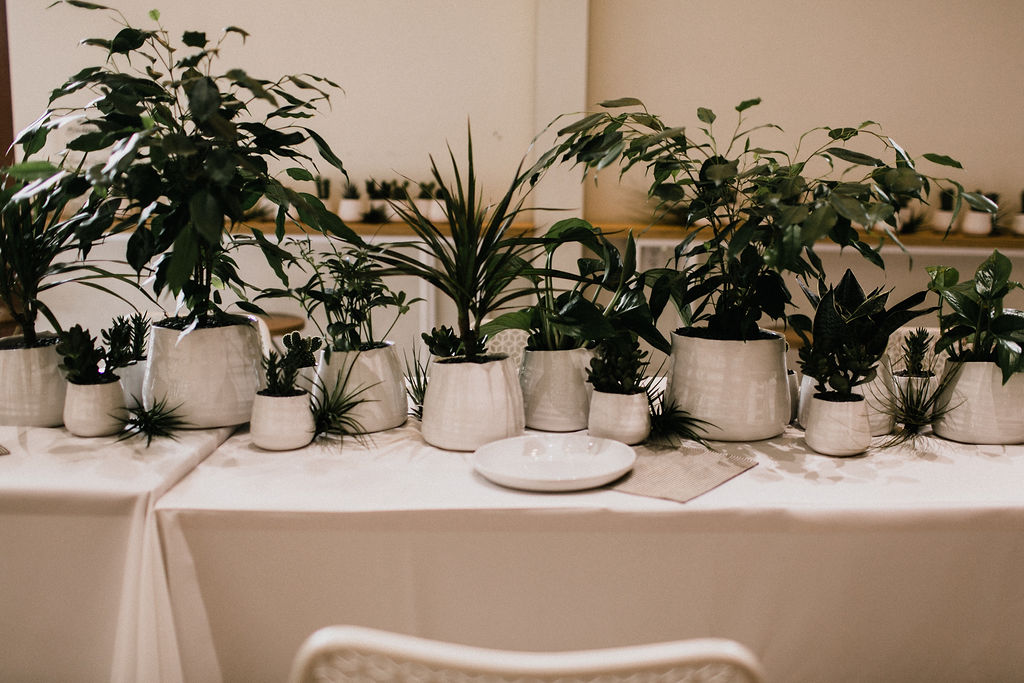 I love how clean and fresh it looks with the white linens and chairs, it turn out so beautiful!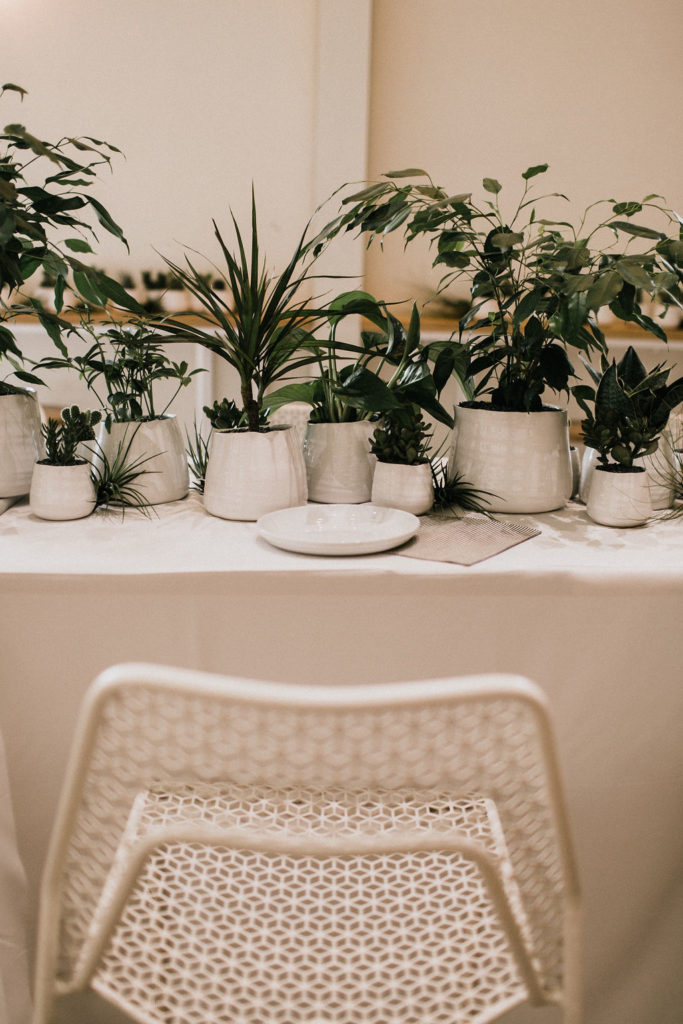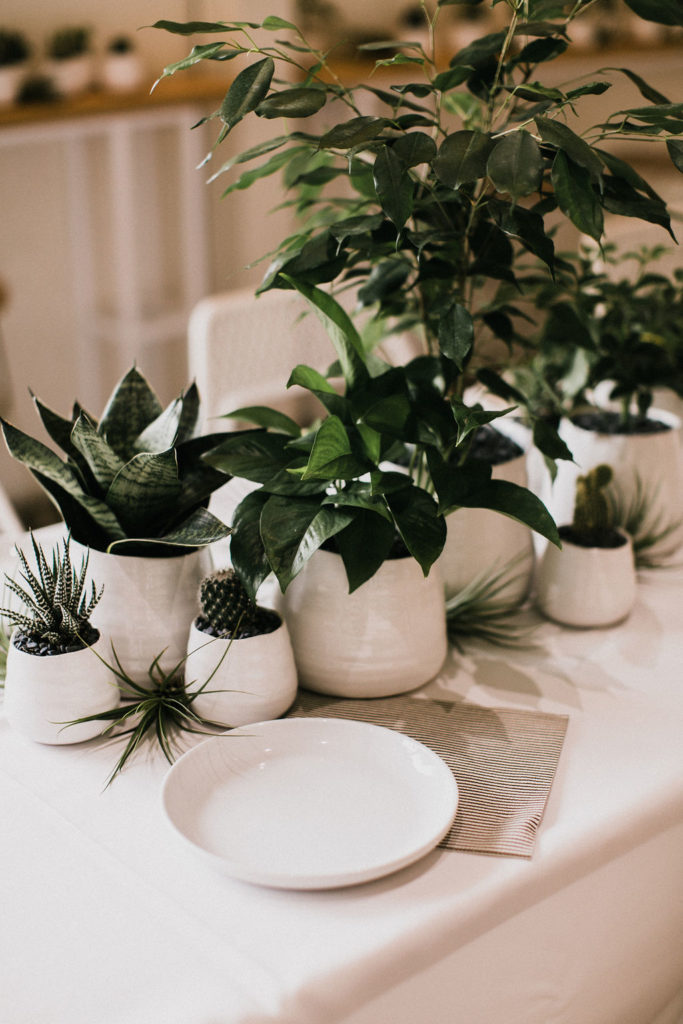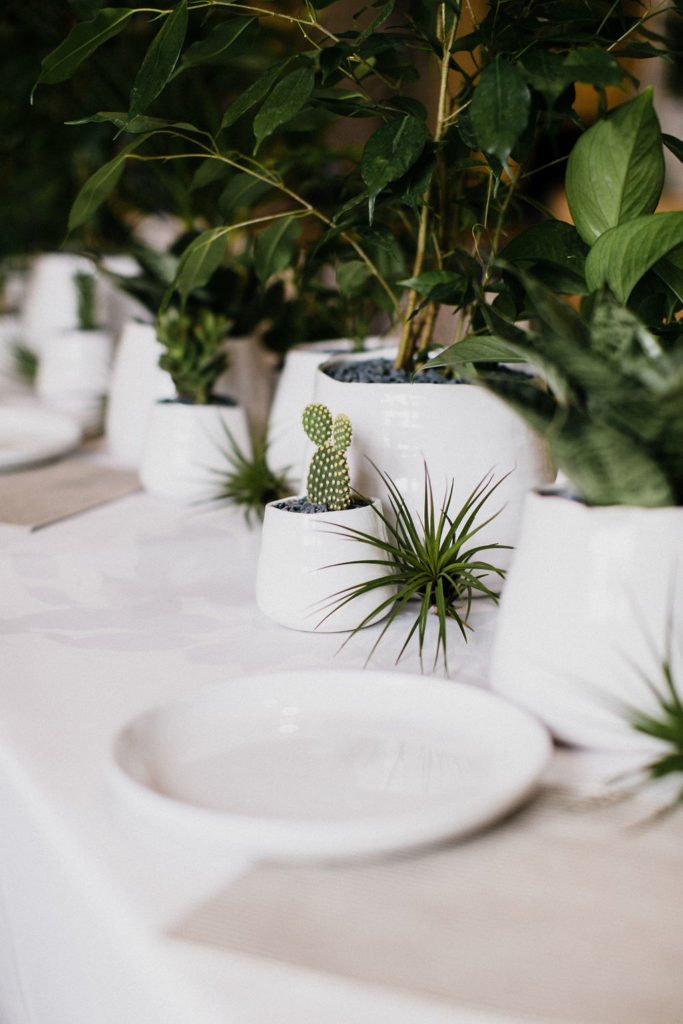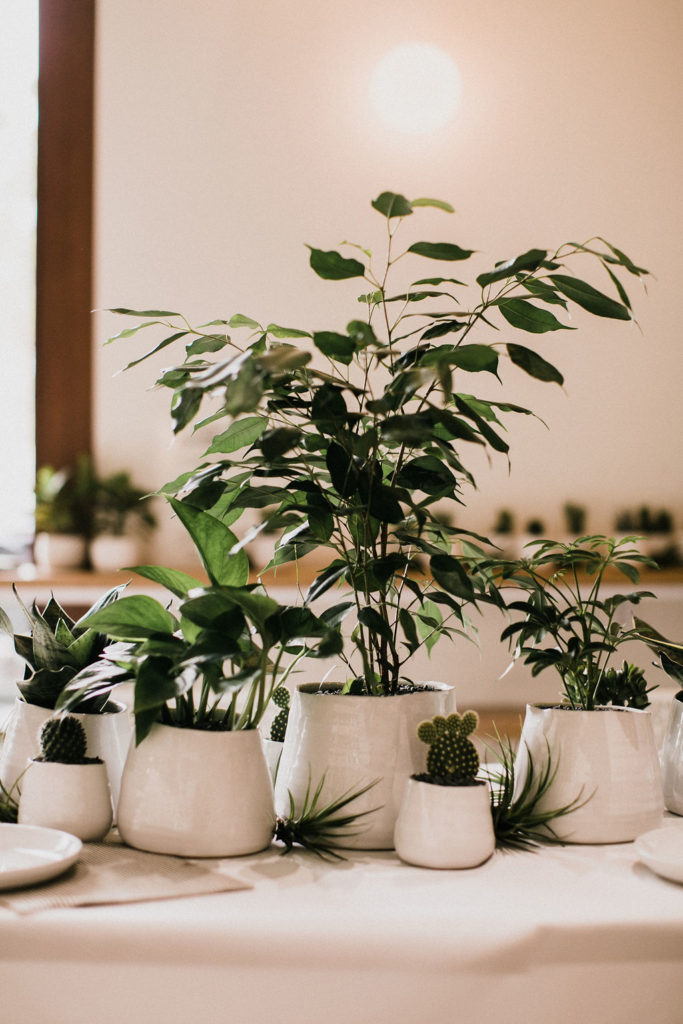 KIT made coffees and match teas for everyone, guests waited outside until it was go time and we knew the guest of honor was on his way!!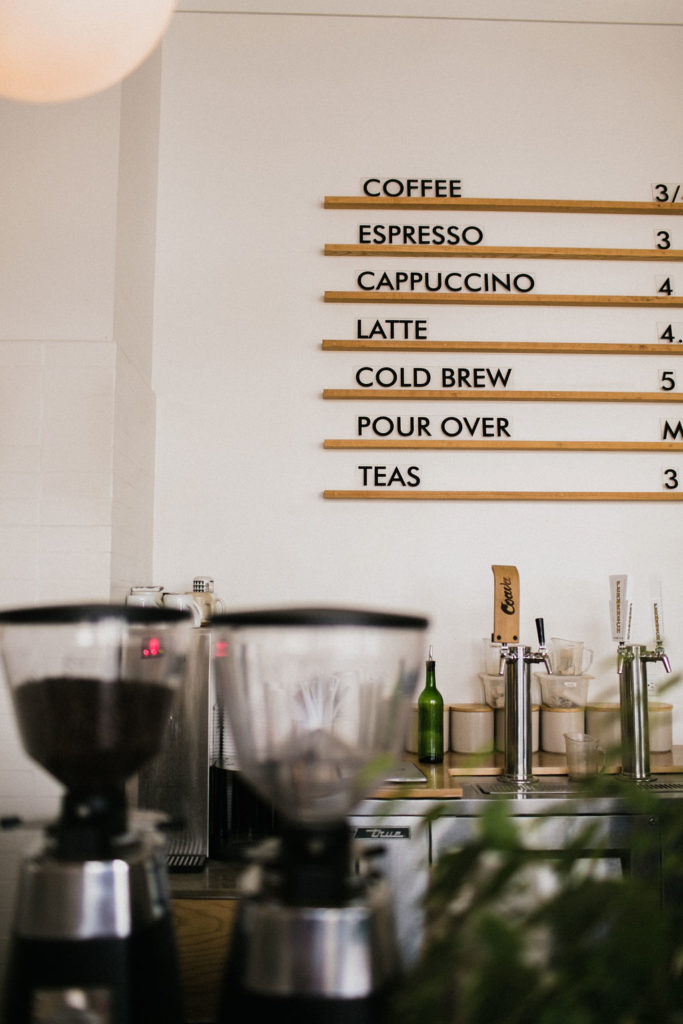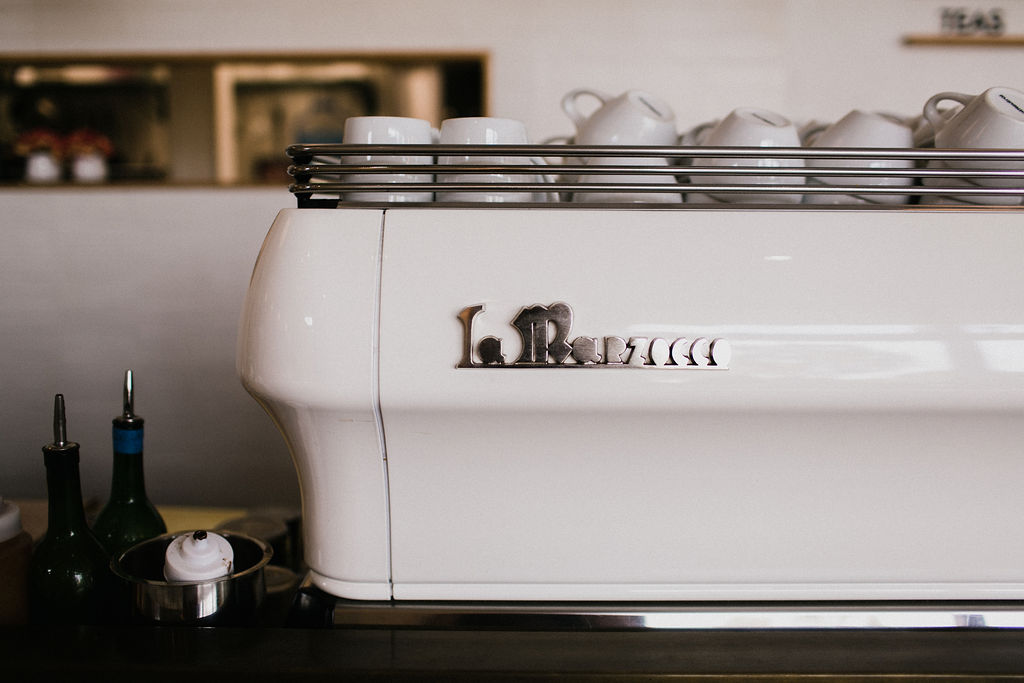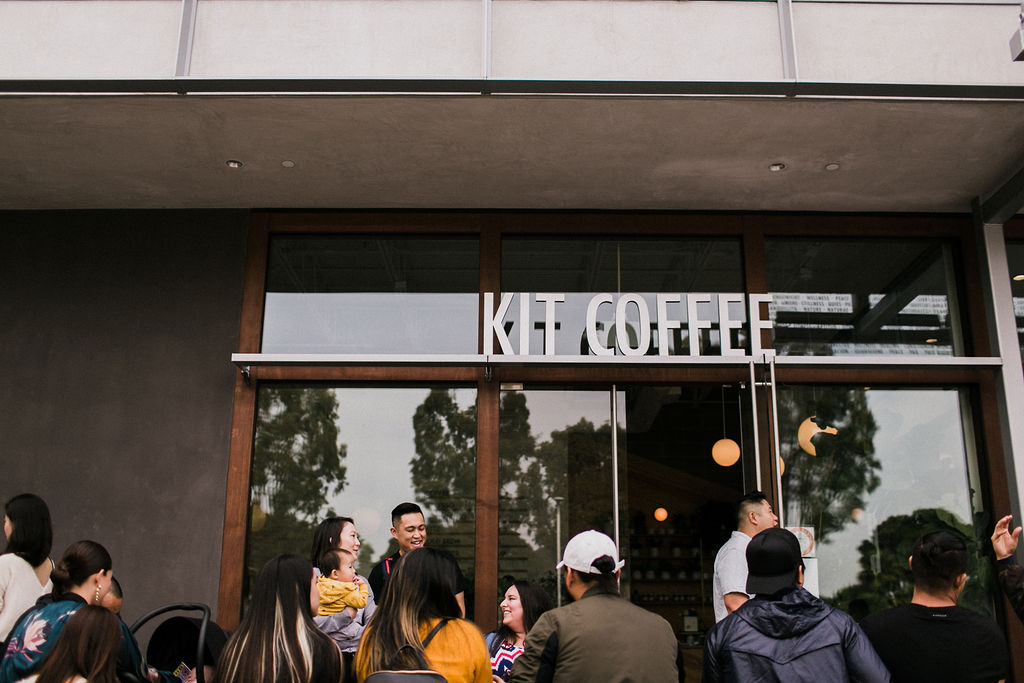 And now for the grand surprise… Brian thinks he is just casually going to coffee with his wife and daughter, meeting a friend, then he strolls in and…..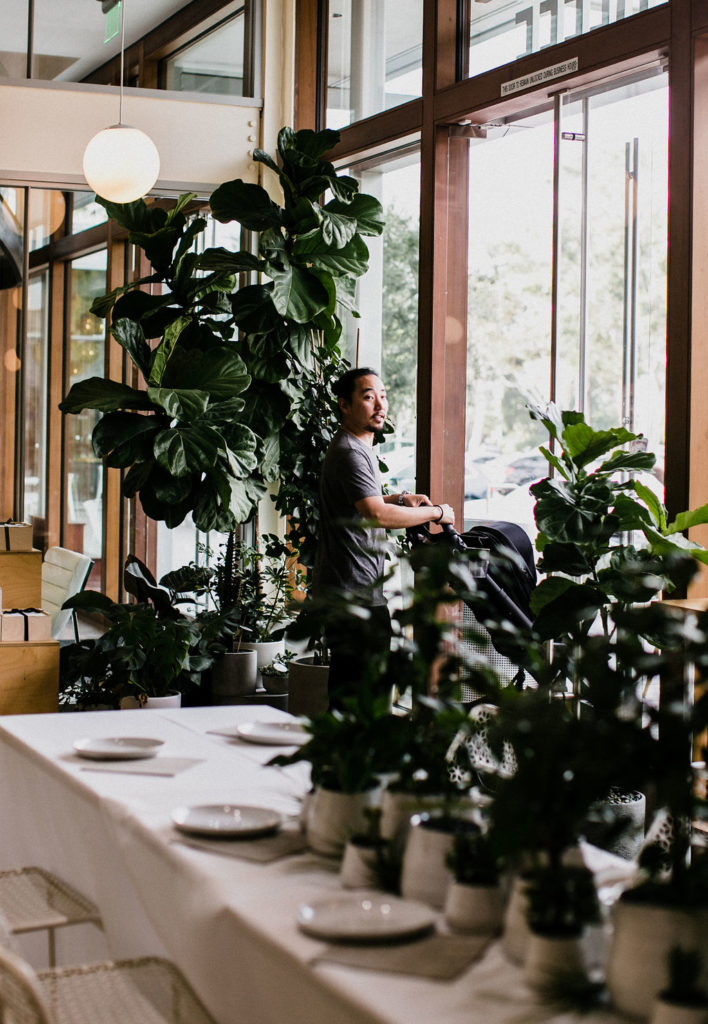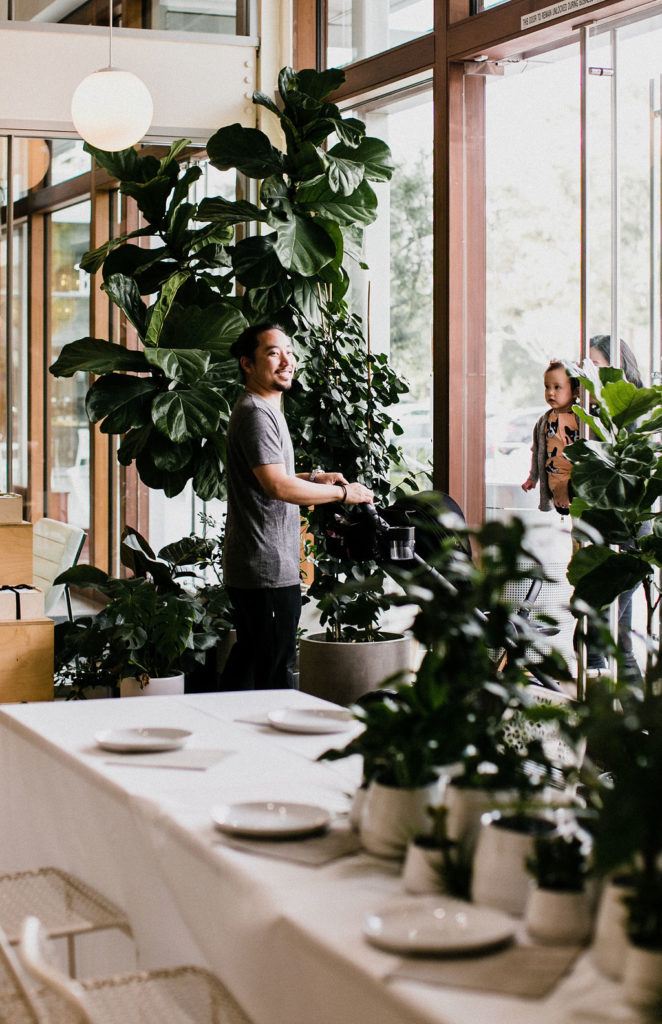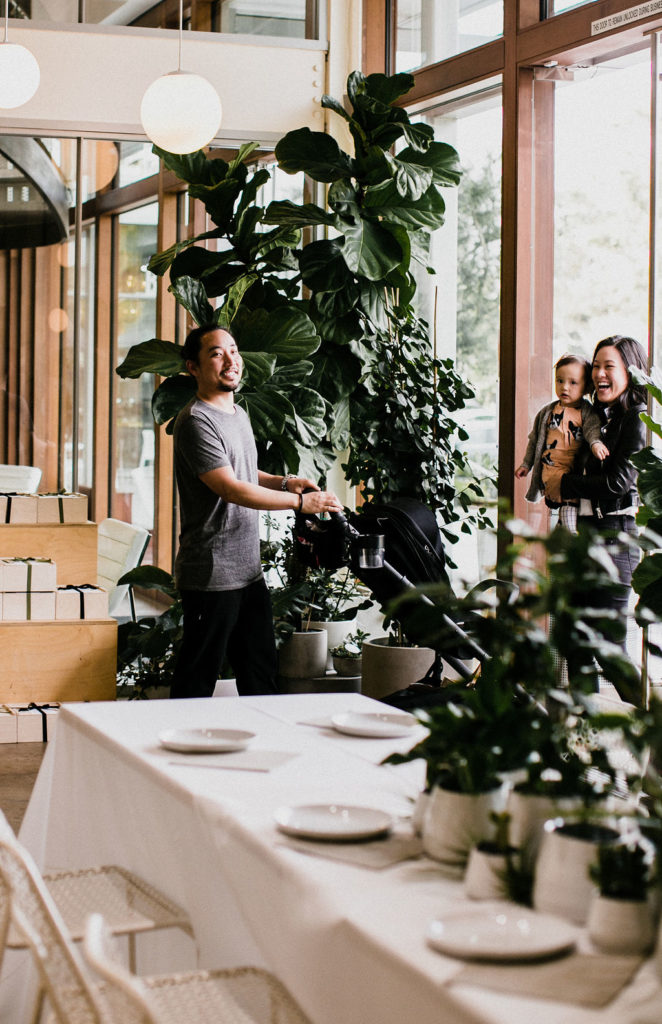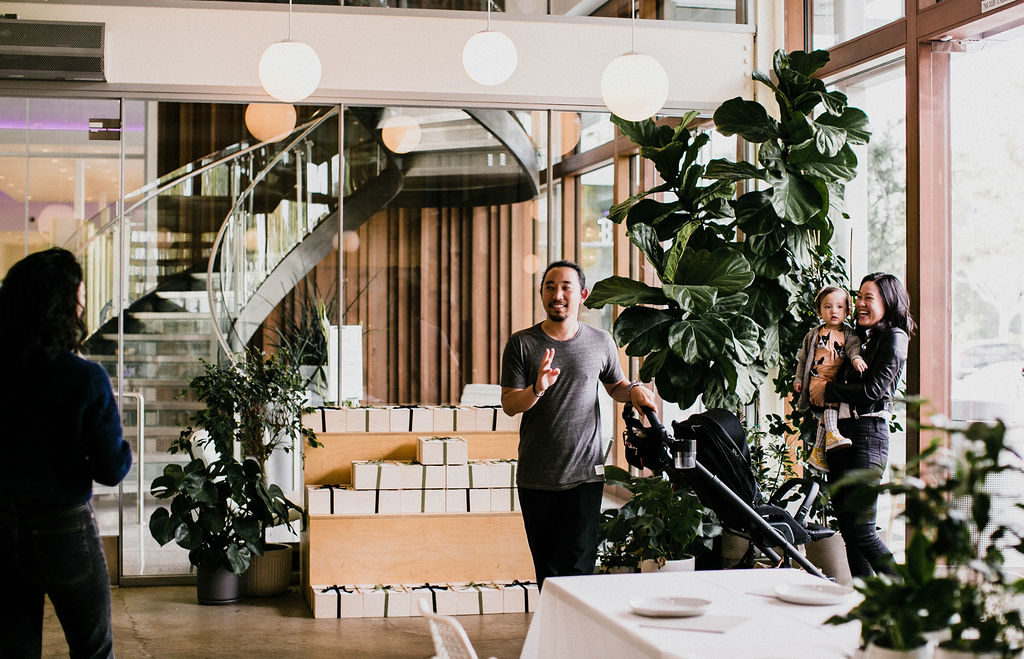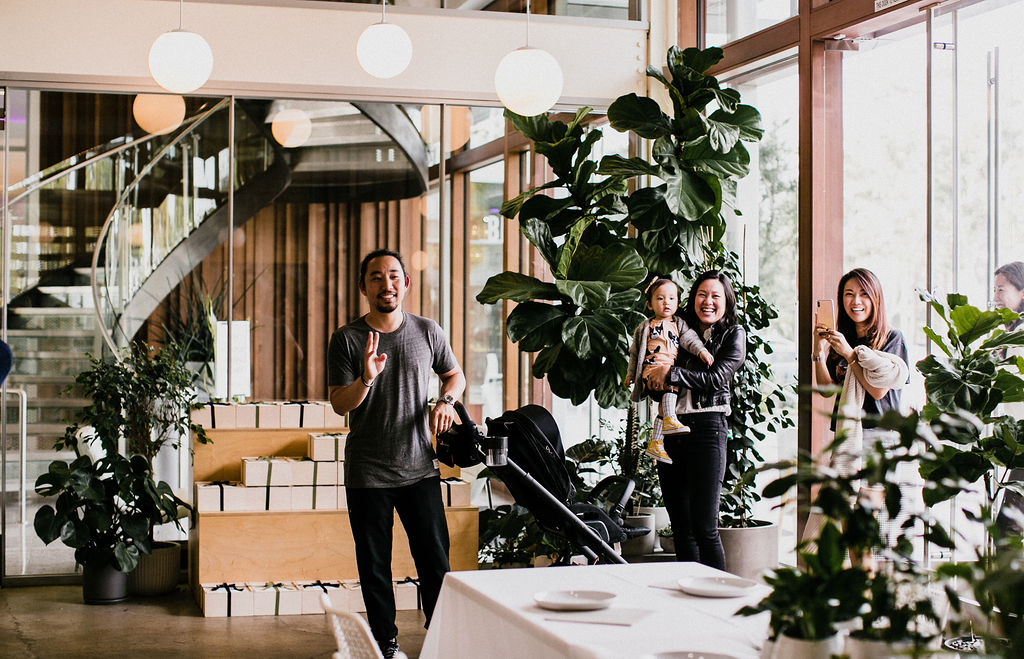 Have you ever had a surprise party?!  I have and honestly it's THE weirdest feeling!!  You aren't really ok for a while because you're in such a state of shock!!!  You feel like you are outside of your body or something, it's such a crazy feeling!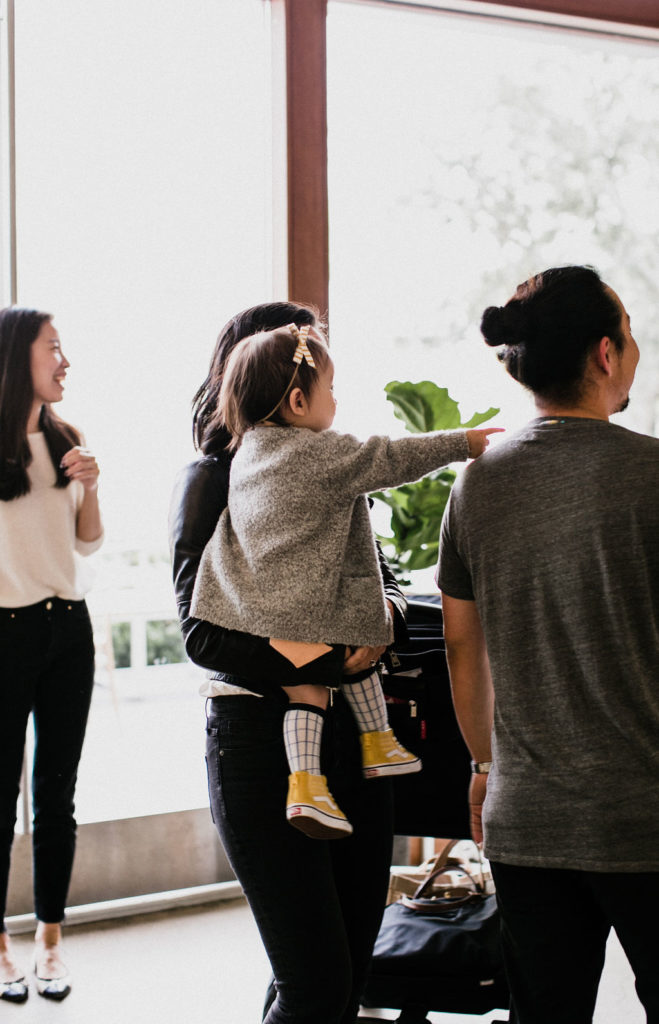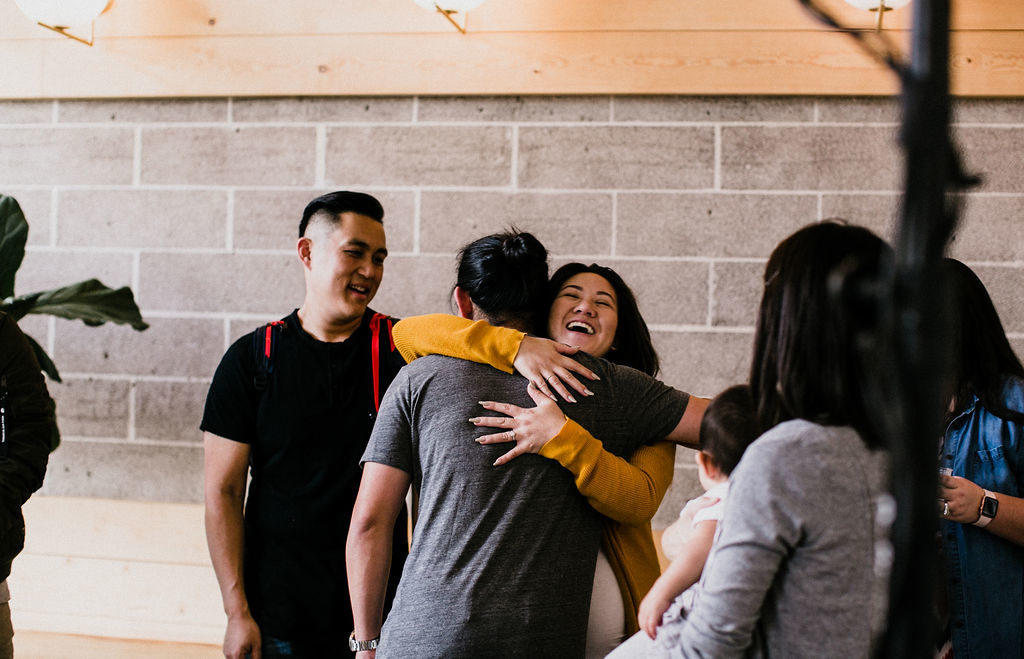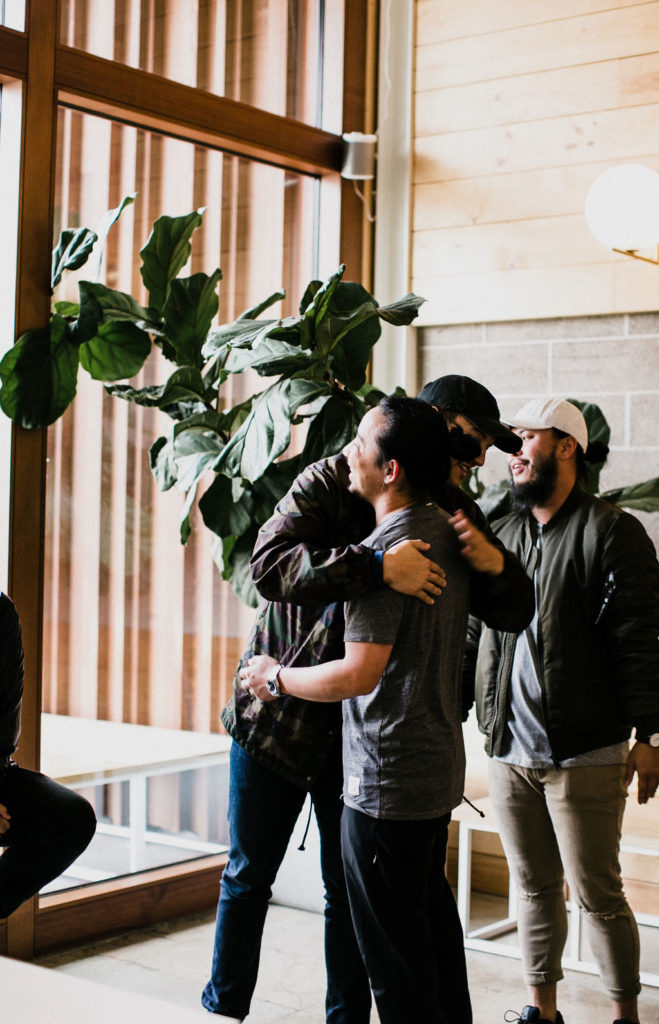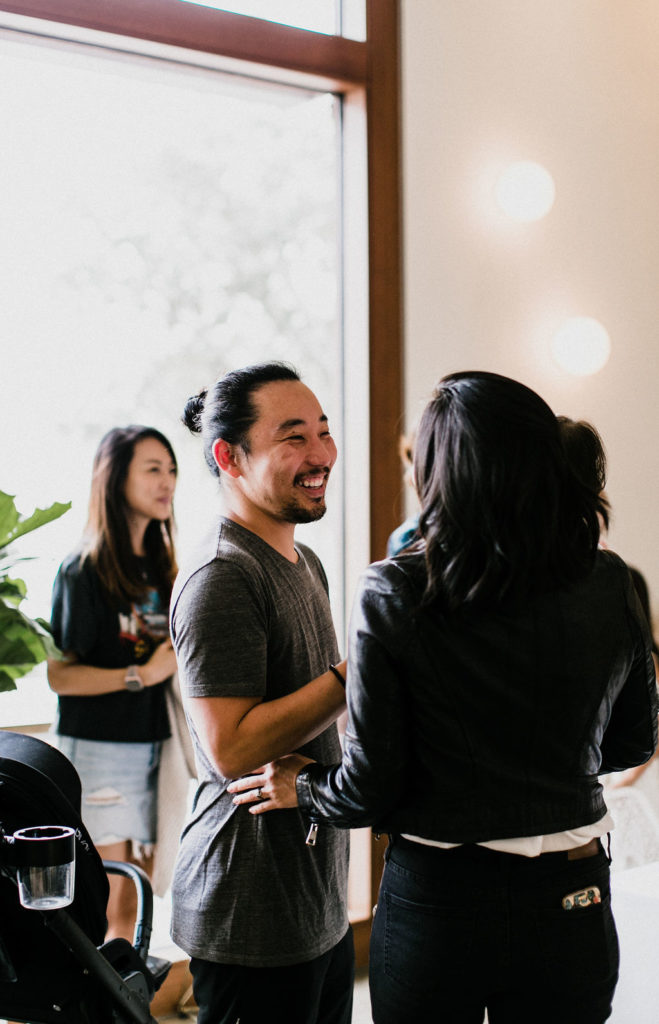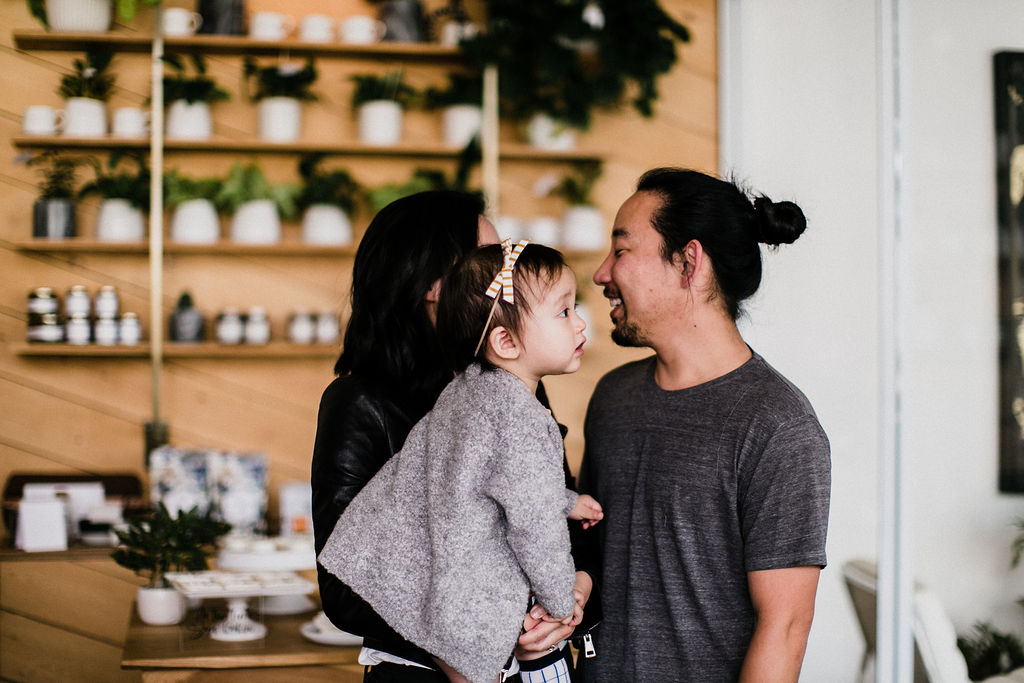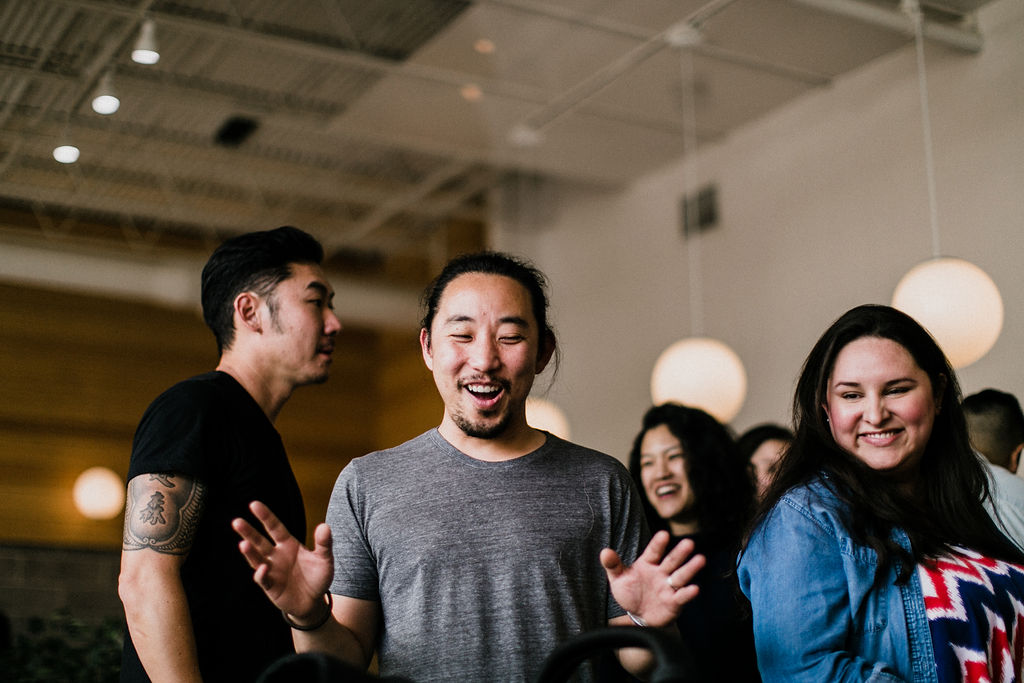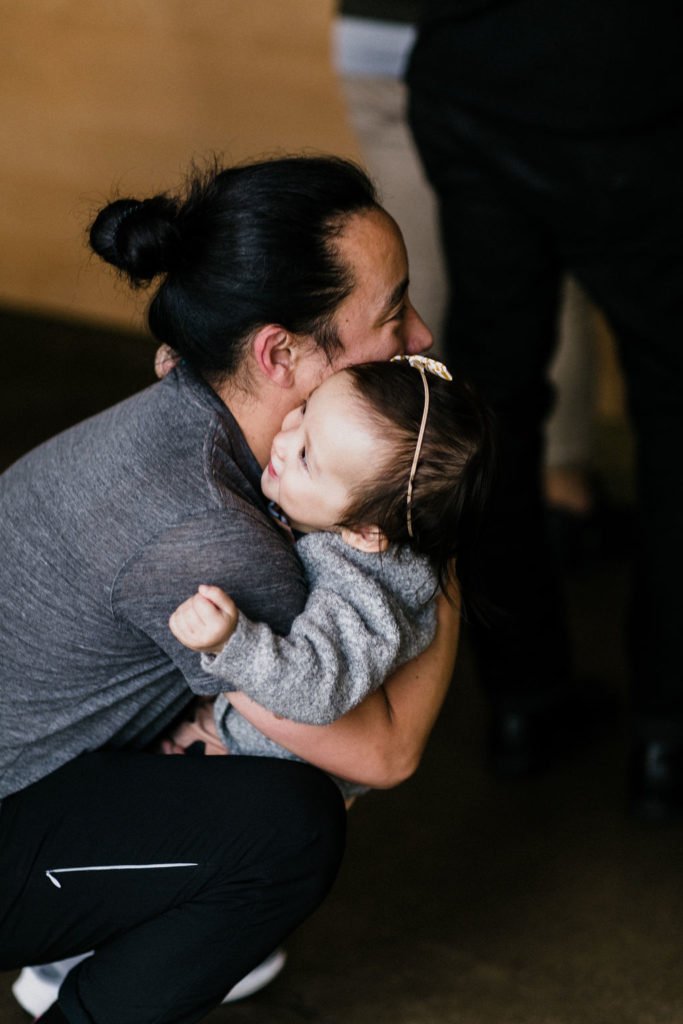 Now time for drinks and food!!!  KIT did not disappoint!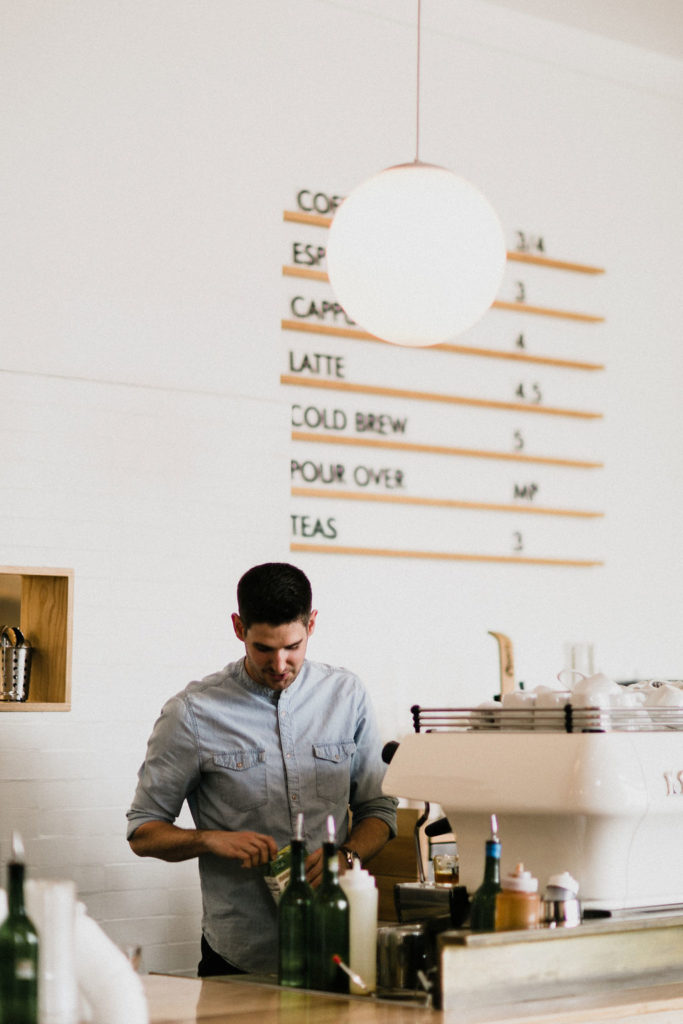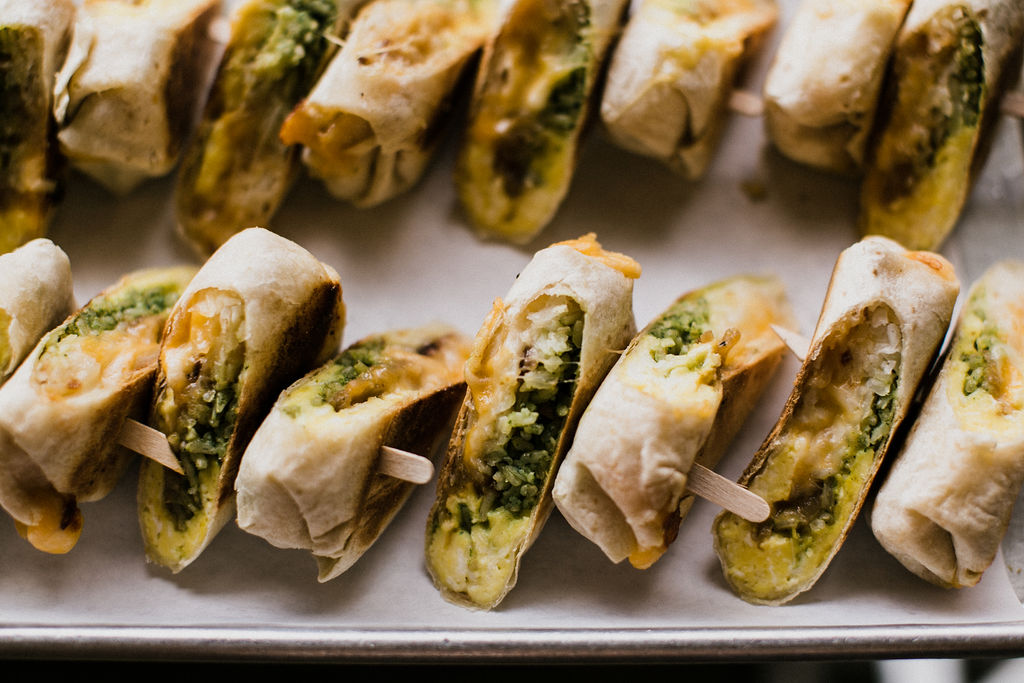 The guests all had a great time celebrating Brian!  And there were lots of cute little people too!!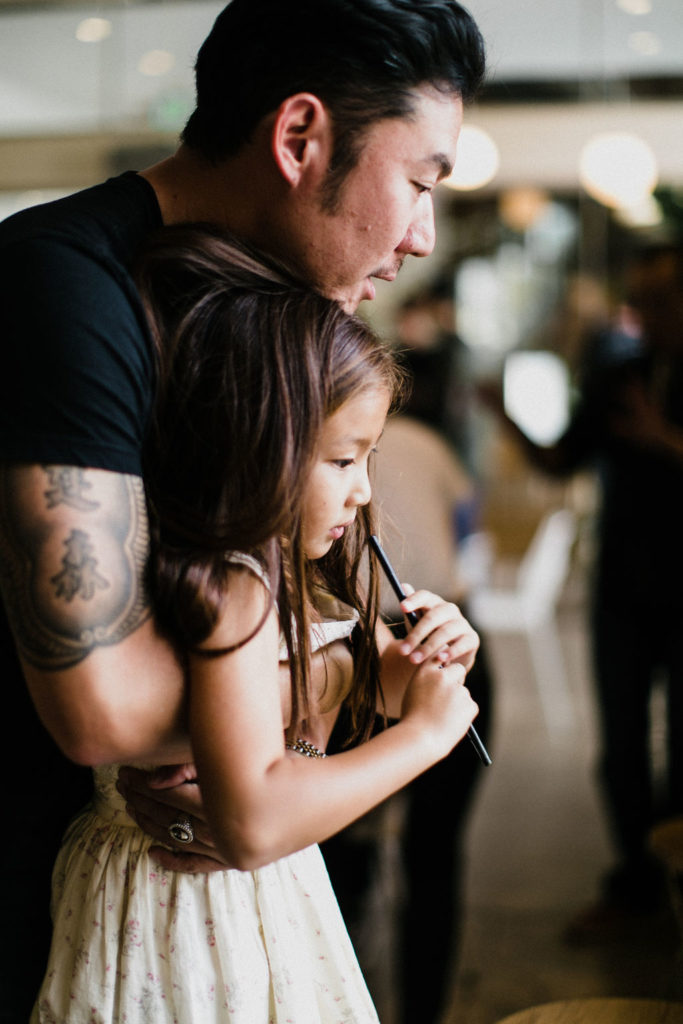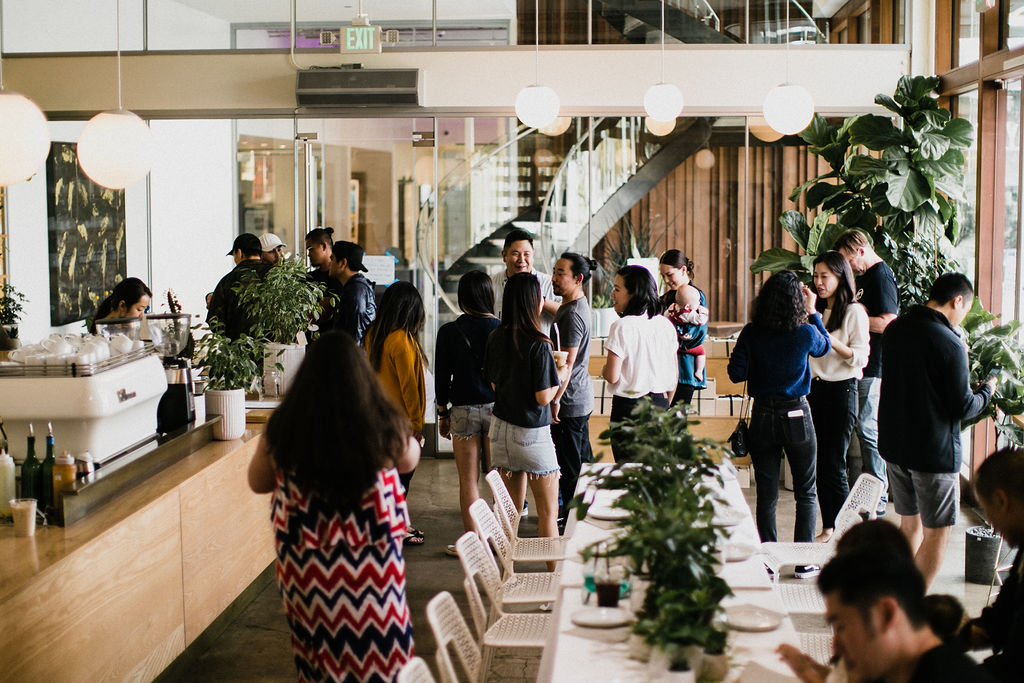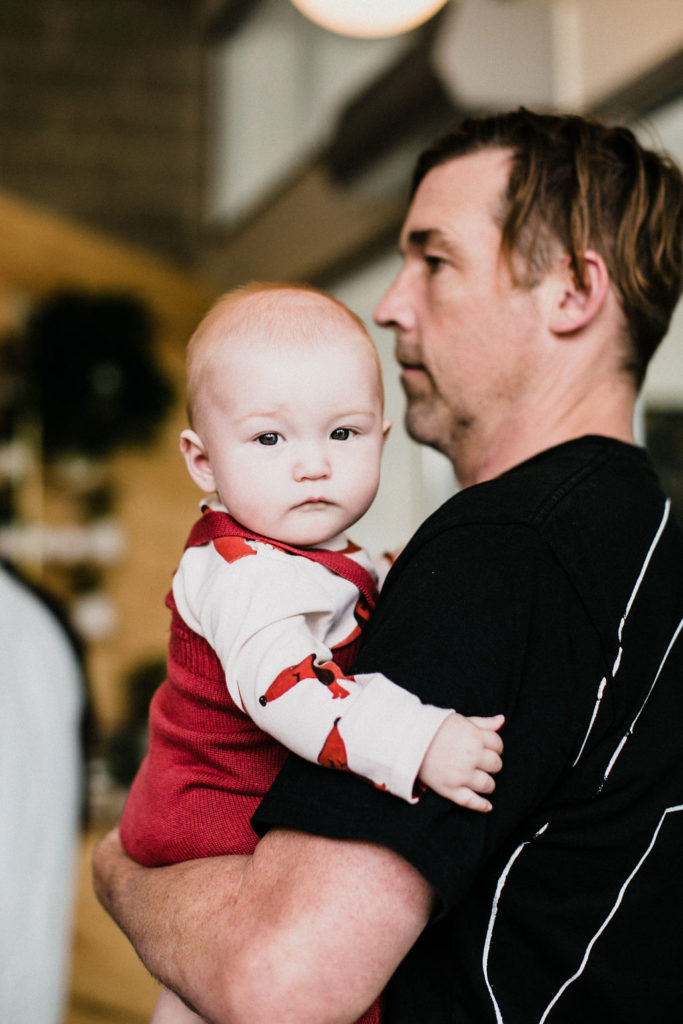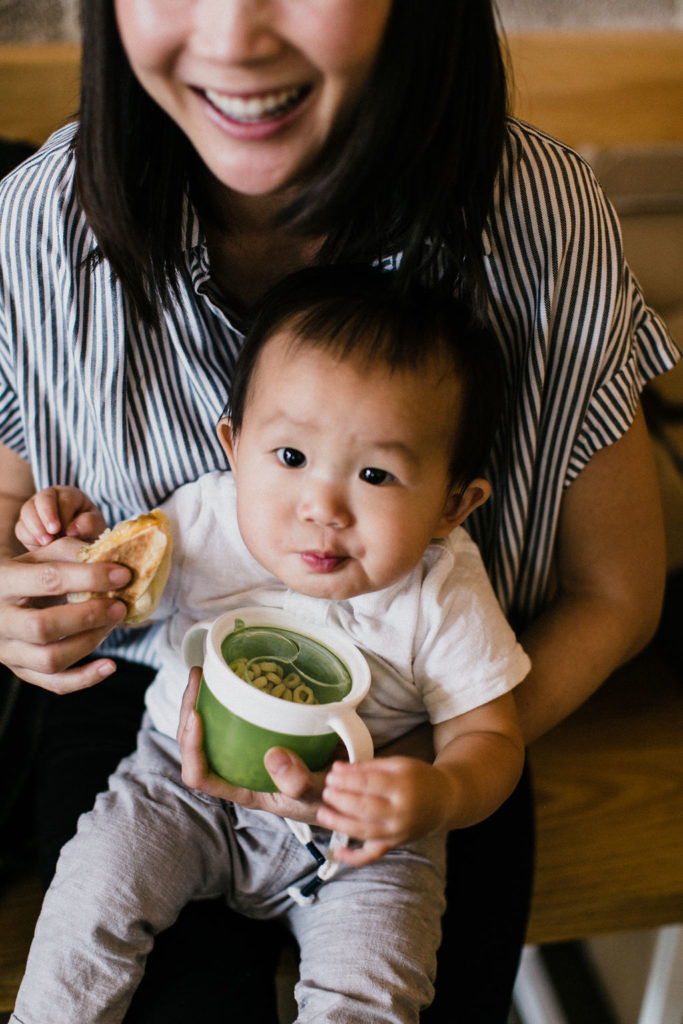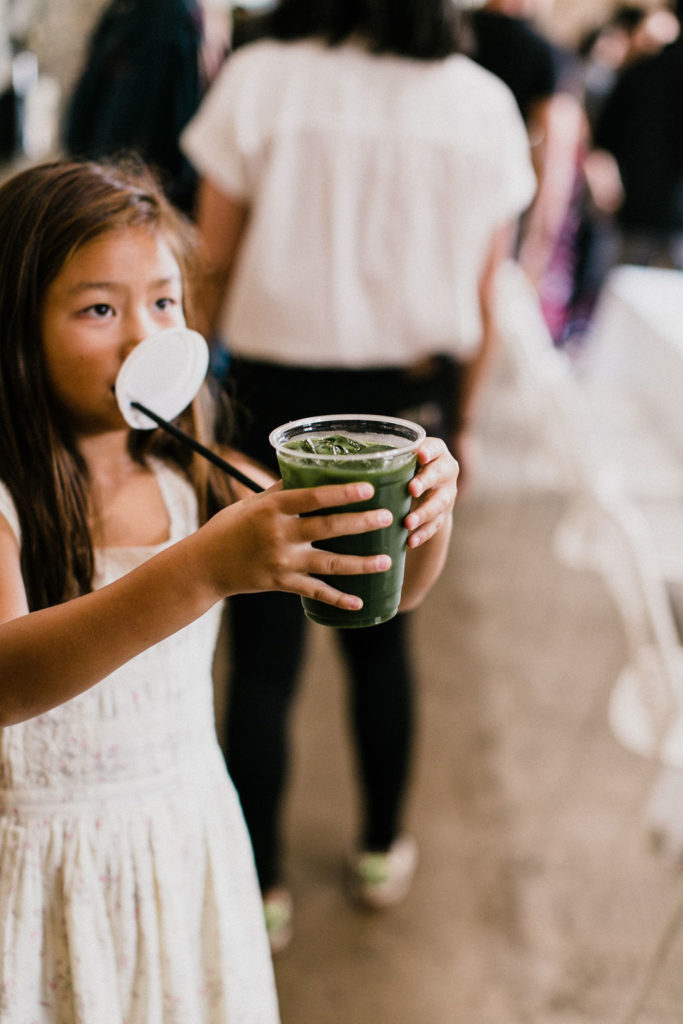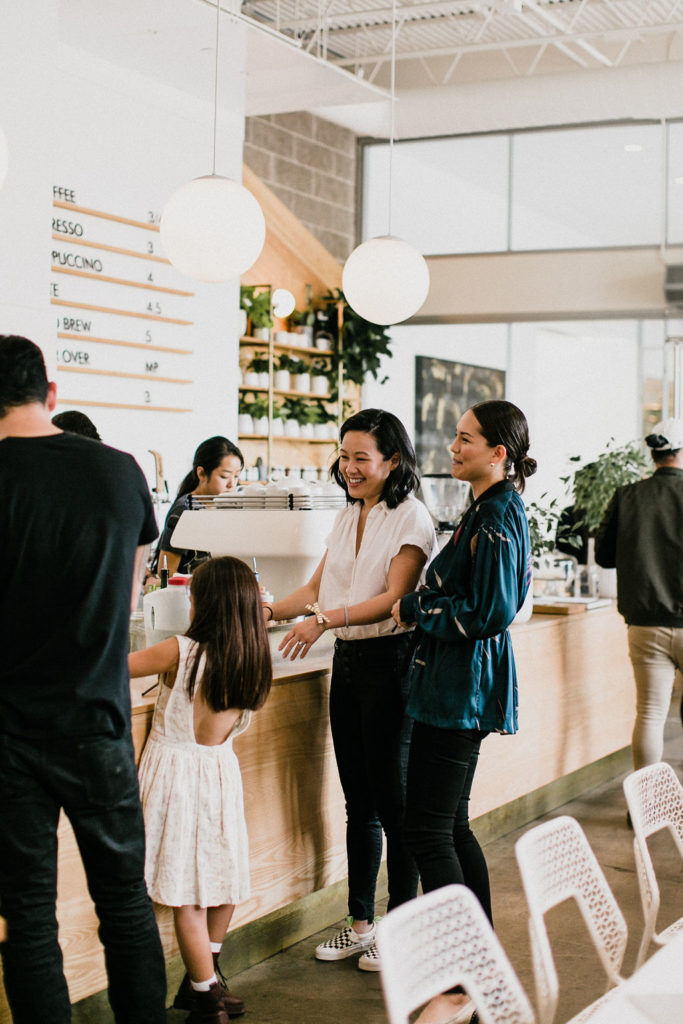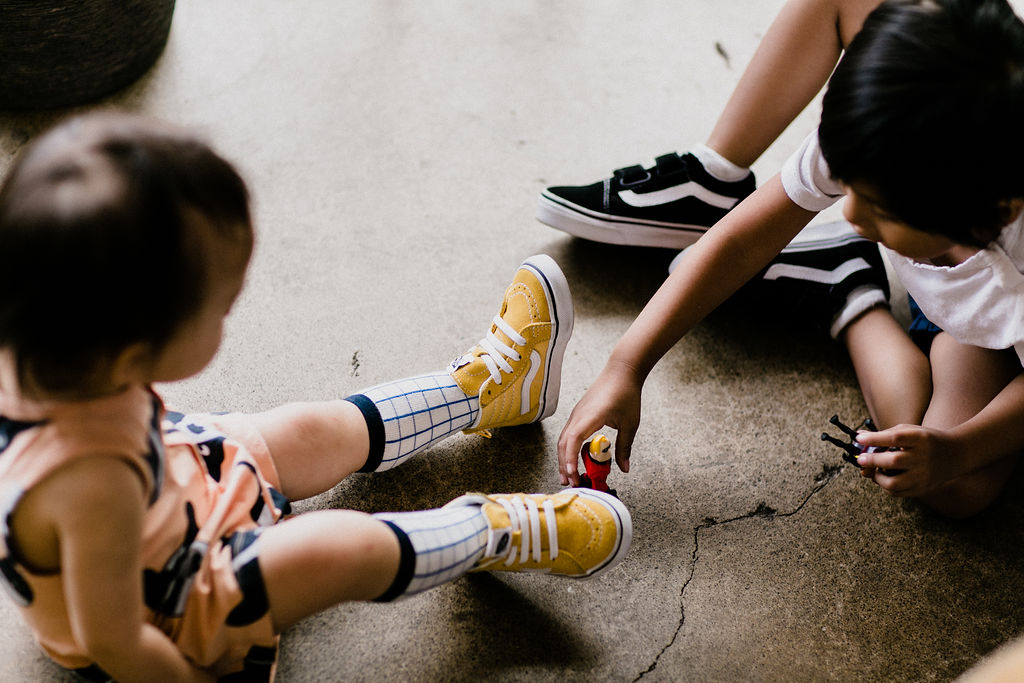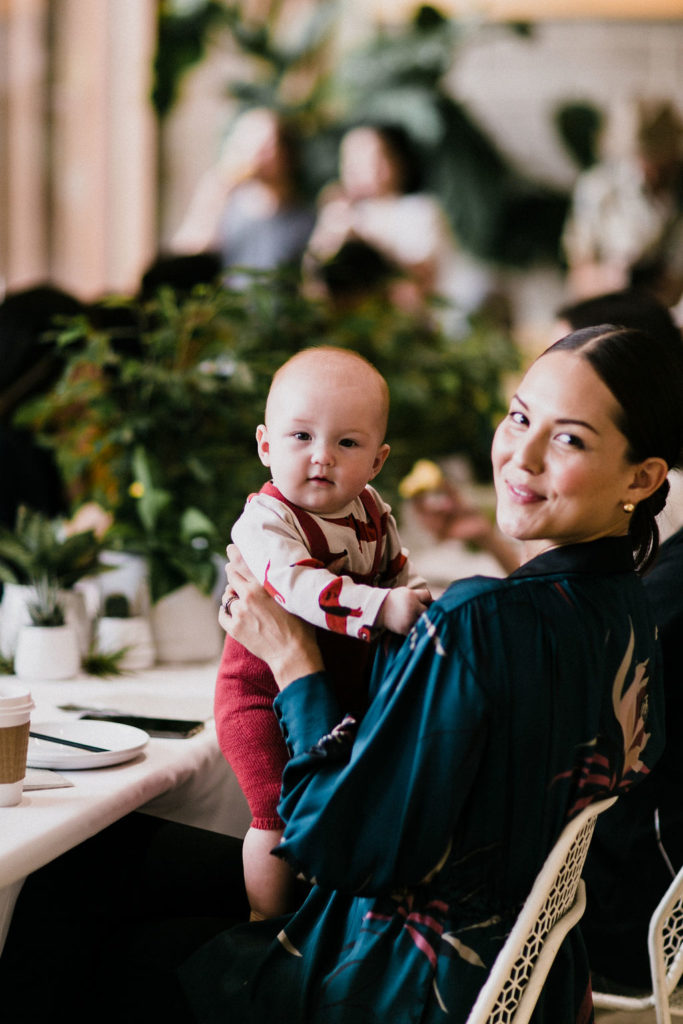 Aren't they the cutest couple?!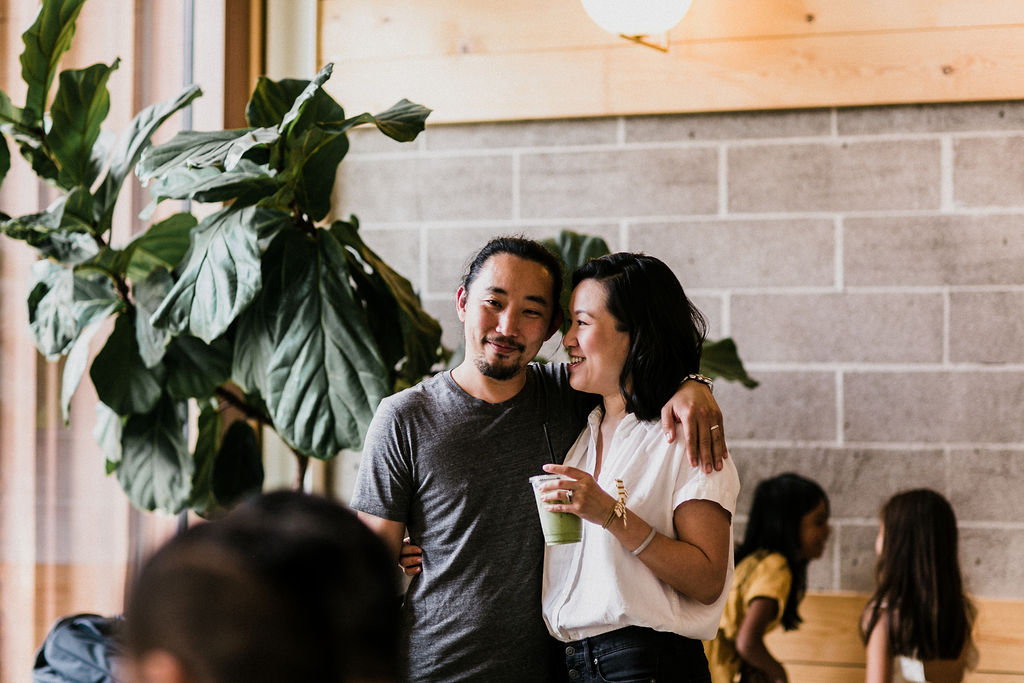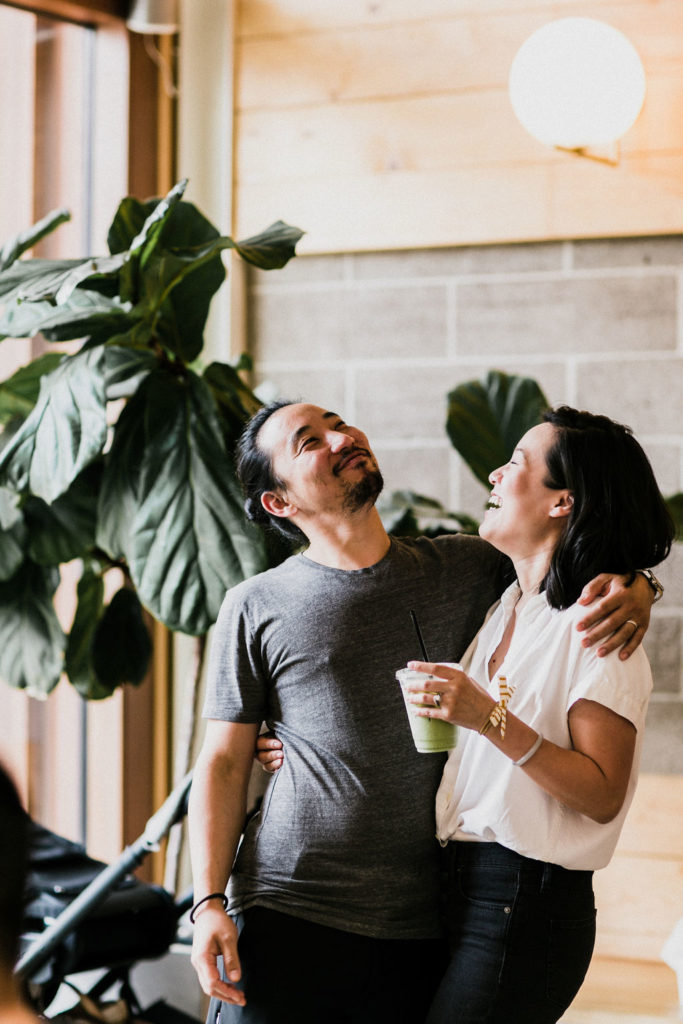 Tina wasn't done celebrating her guests with the beautiful plants from FLORA, she also enlisted the help of The Giving Crate.  They create the most beautiful custom gift boxes.  Each box is stylish and comes with so much thought, we can't get enough of them!  A Fabulous Fete of course added a hand written thank you, love her hand writing!!!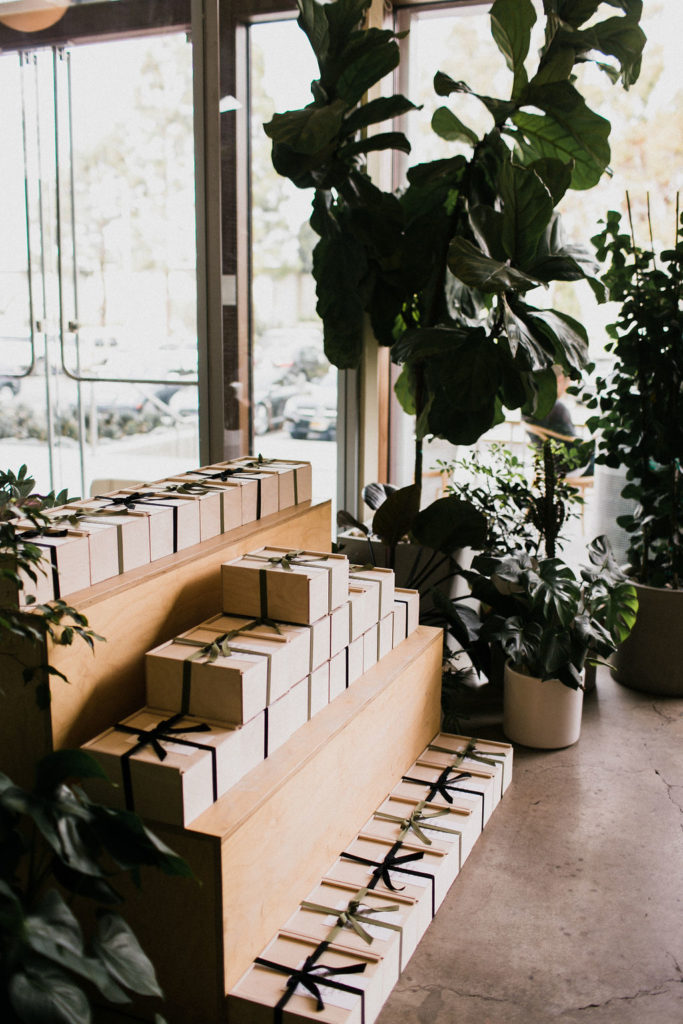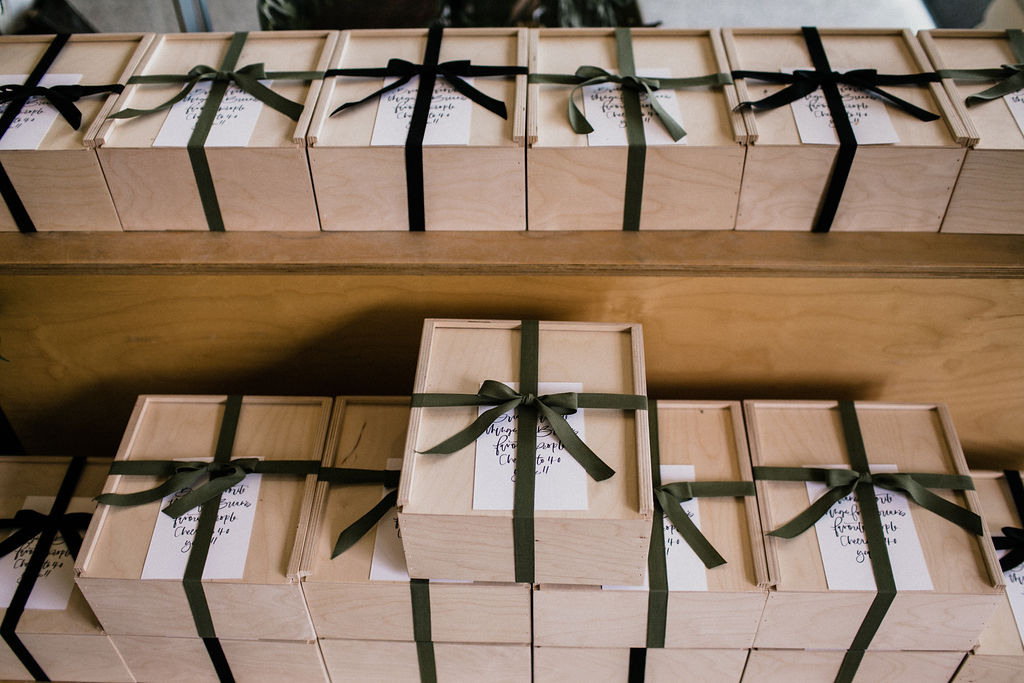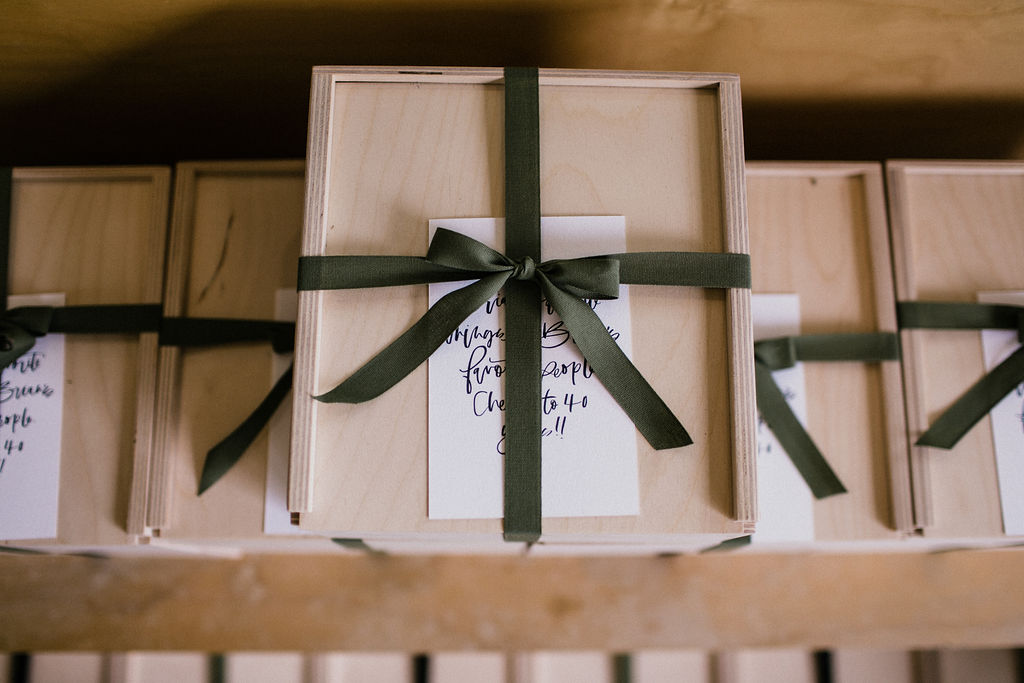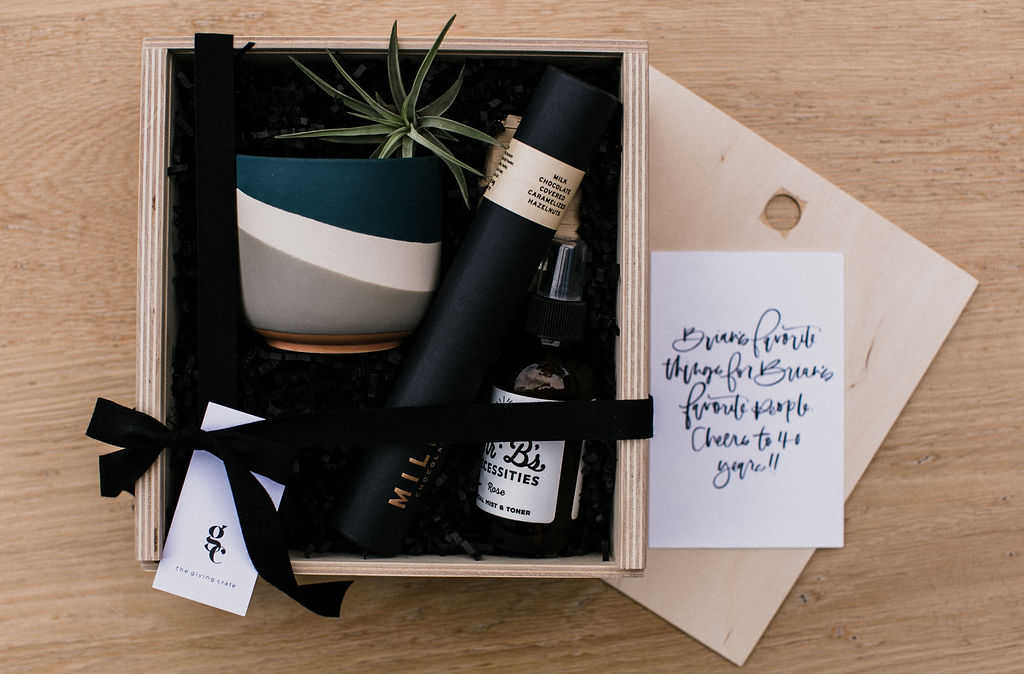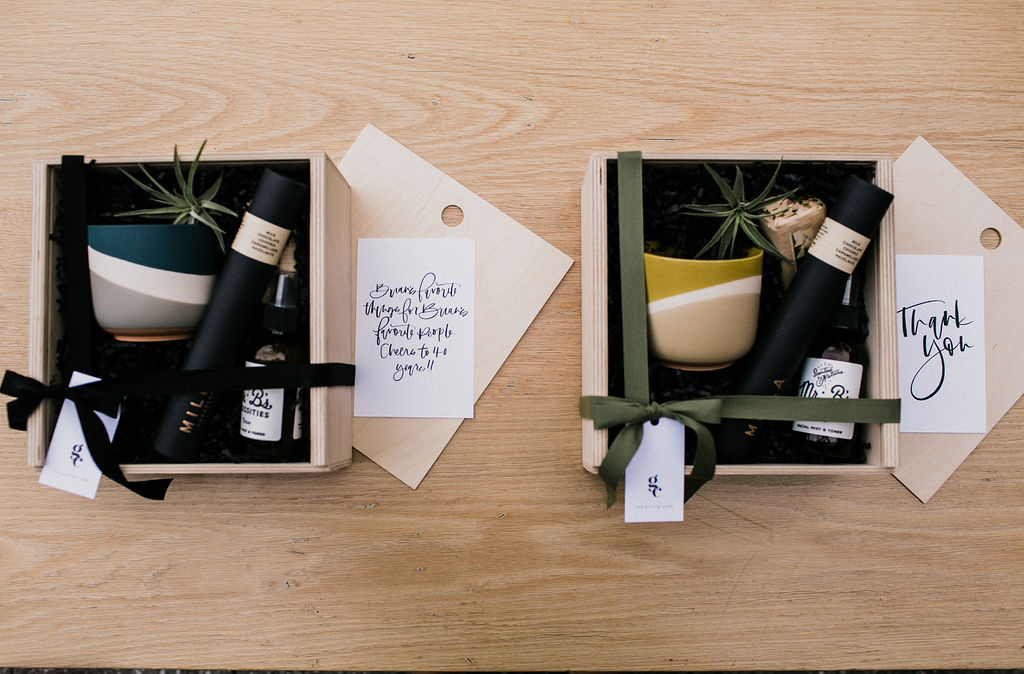 For desserts we turned to our friends at Sweet & Saucy Shop!  Brian is a huge KAWS fan and Tina wanted to highlight that with some fun desserts.  They did NOT disappoint, the desserts were honestly mind blowing!!  Seriously, how rad is this cake?!  The whole set up was so fun and A Fabulous Fete's calligraphy touches made it that much more perfect!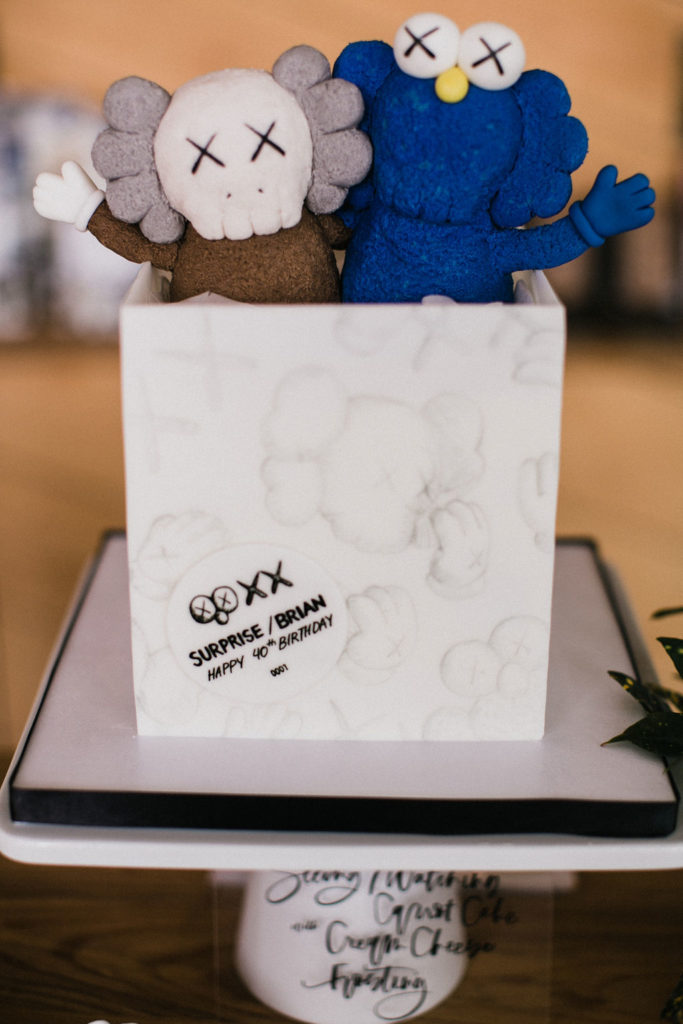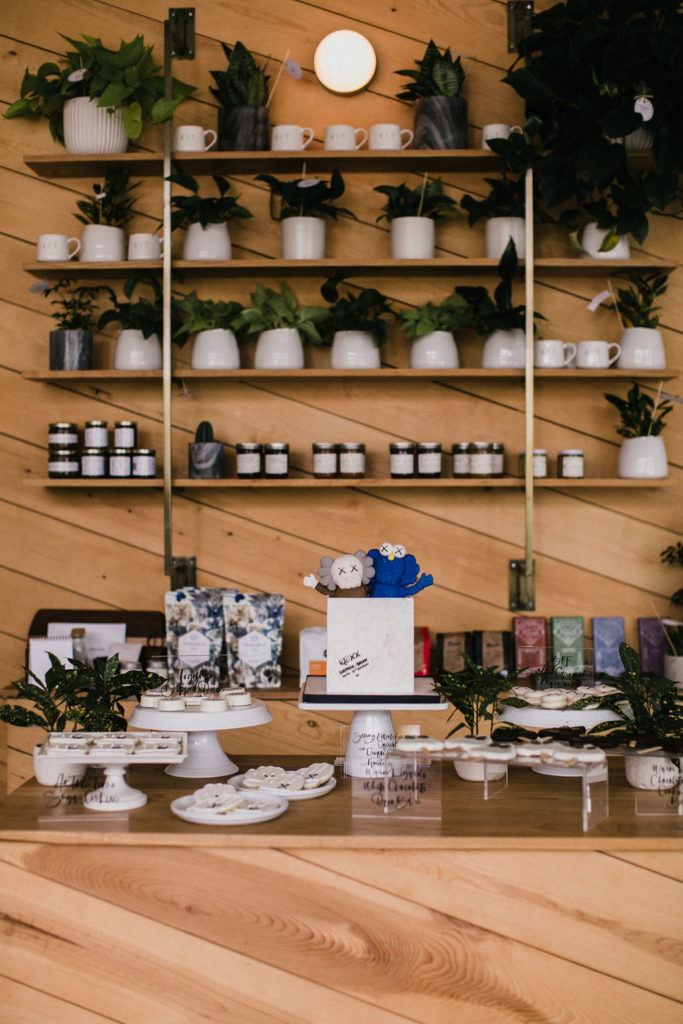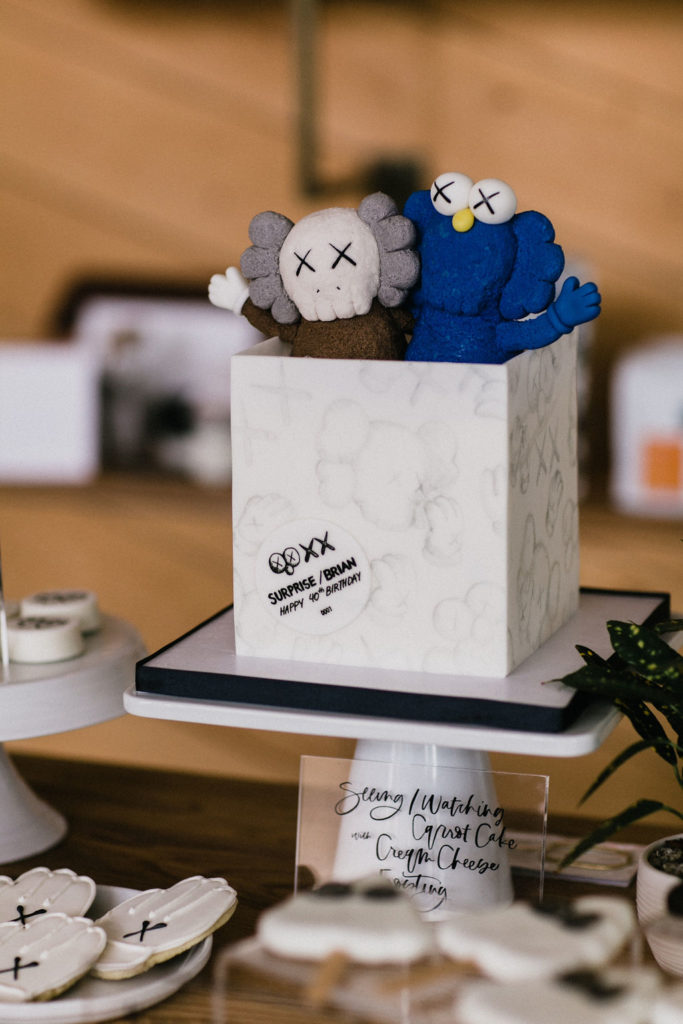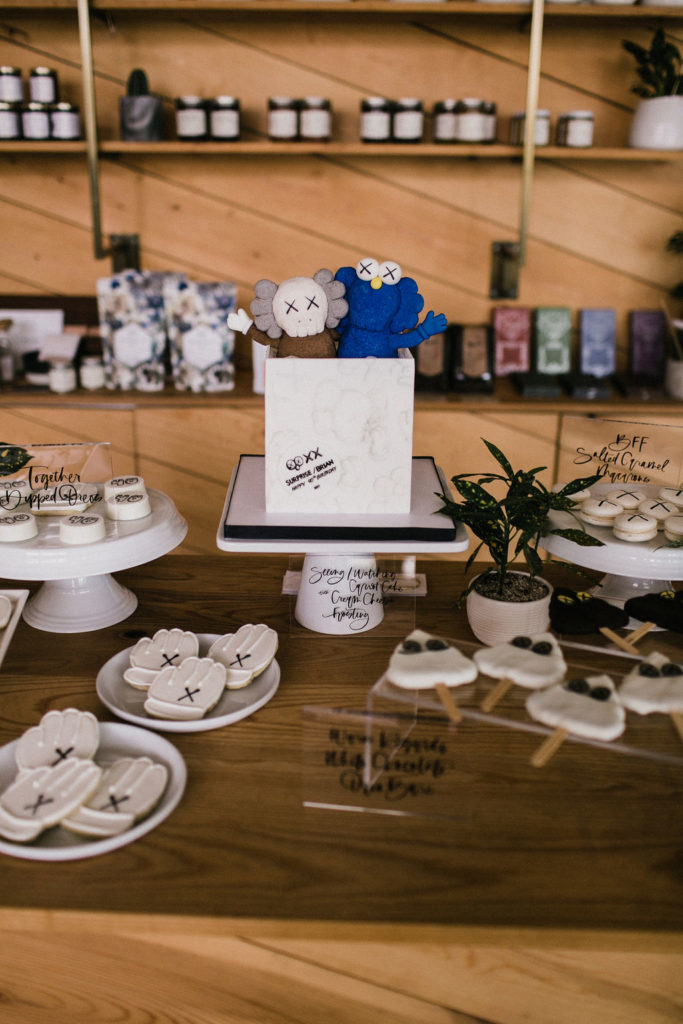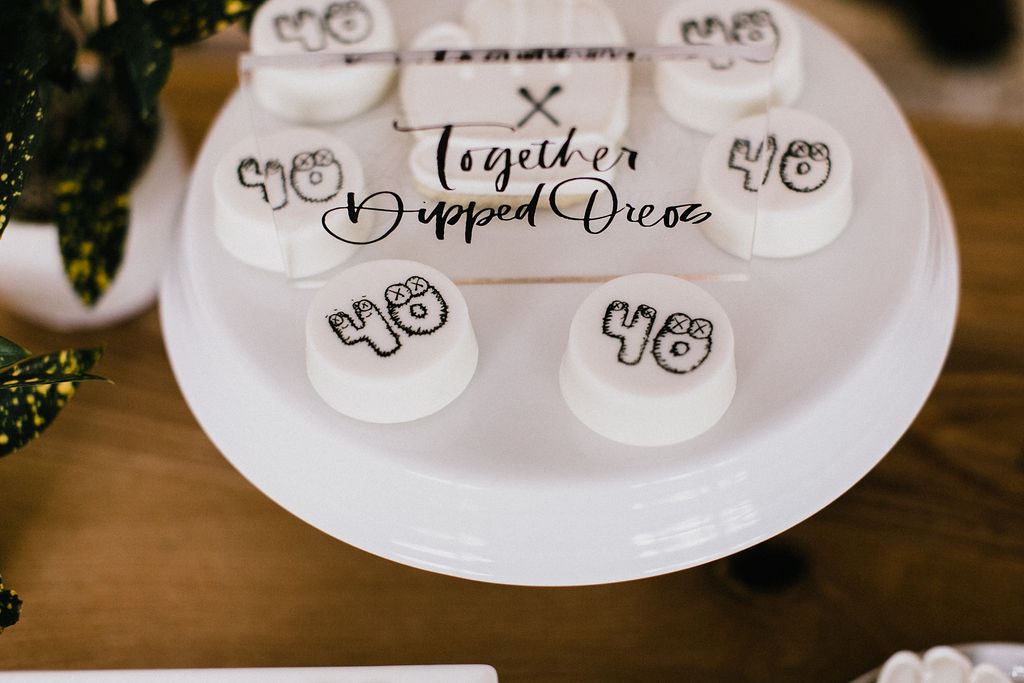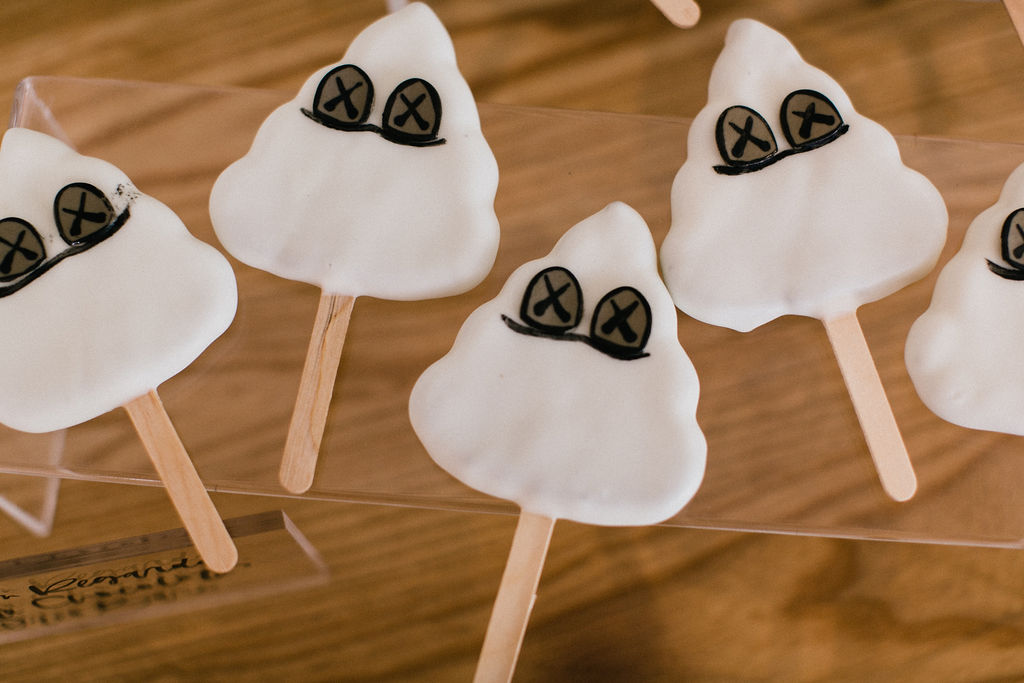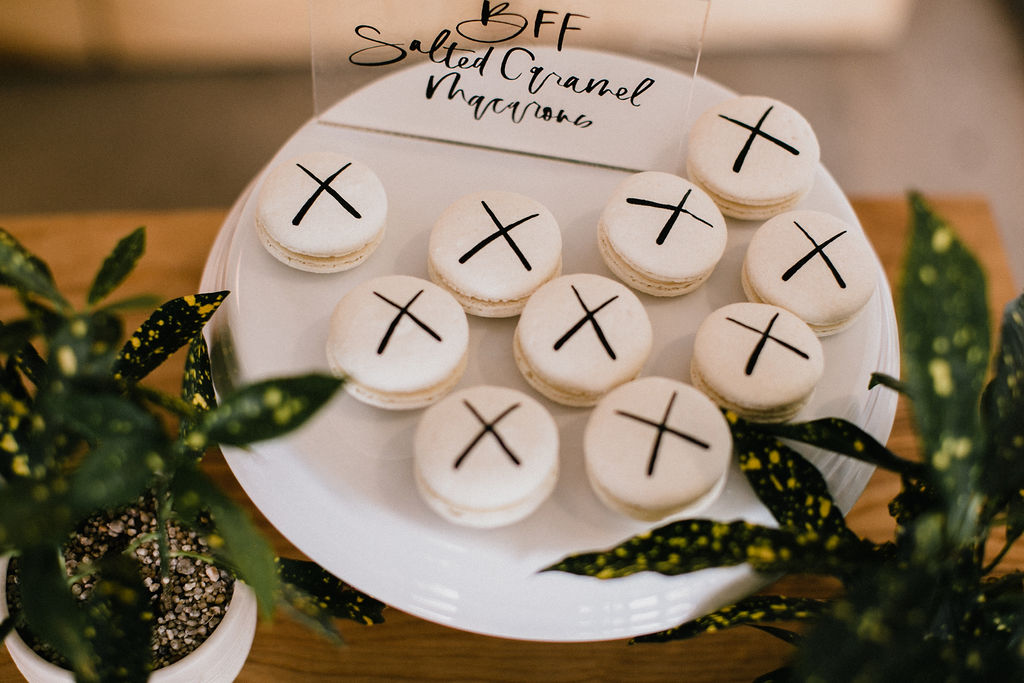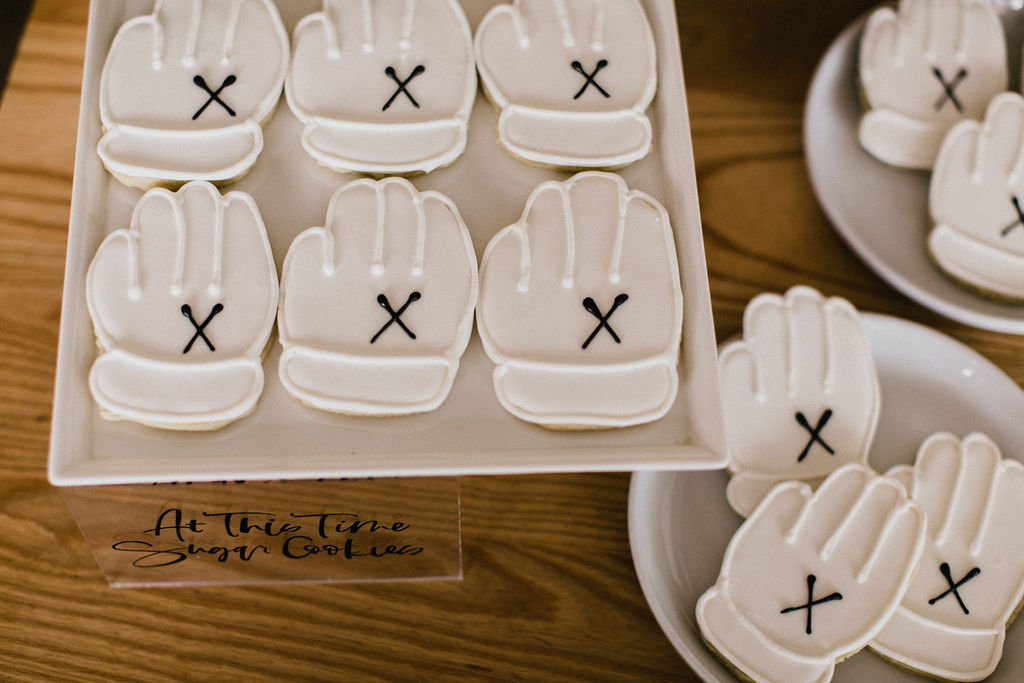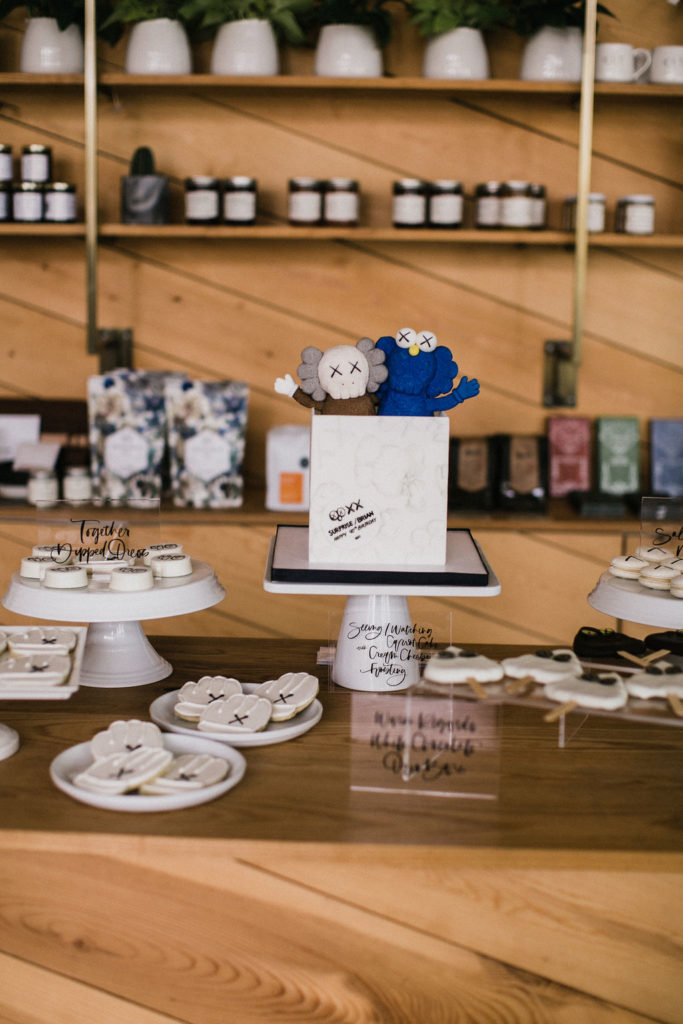 Tina put together a slide show of videos with friends and family telling Brian happy birthday, even videos all the way from Taiwan!  Such a thoughtful touch to an already sentimental and amazing party!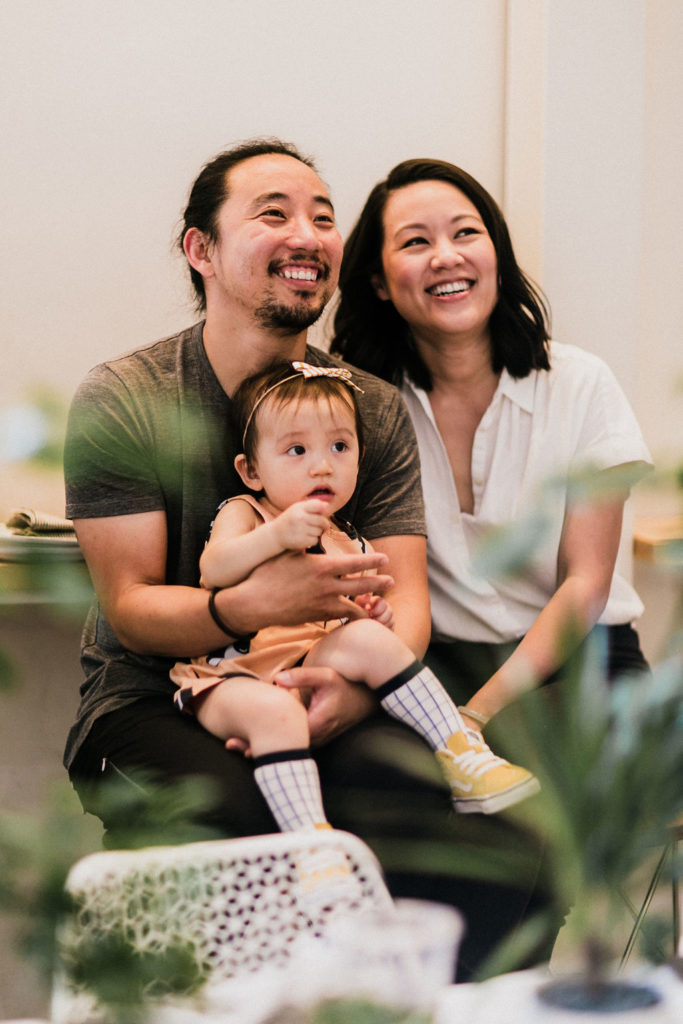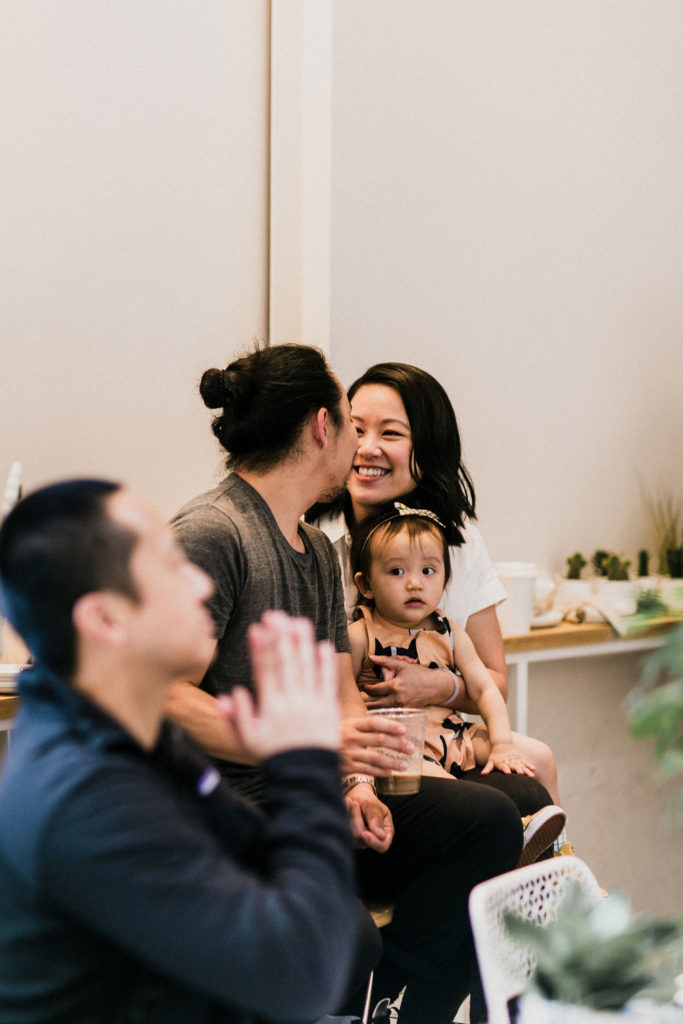 The big 4-0 calls for sparkler candles, am I right?!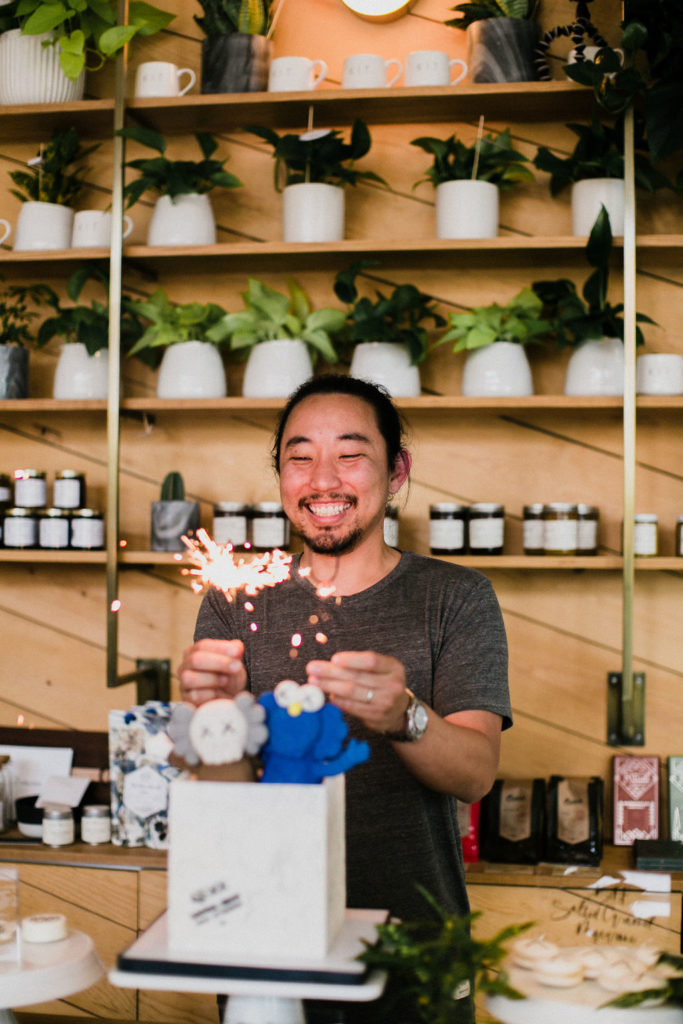 Now this family is just the best, we love them and can't wait to celebrate the next milestone with them!!!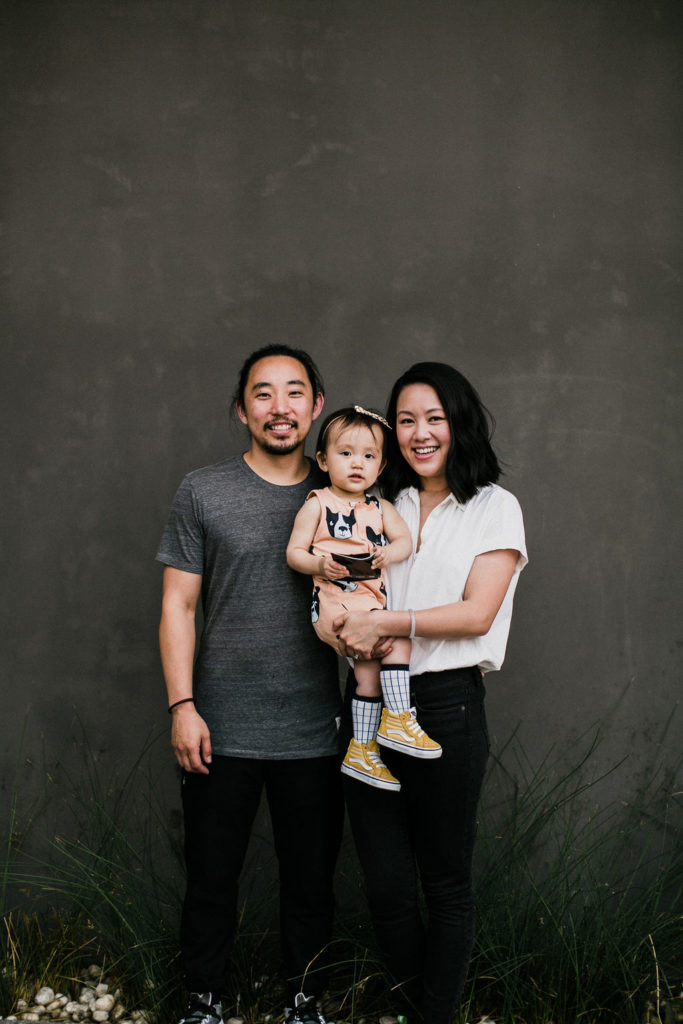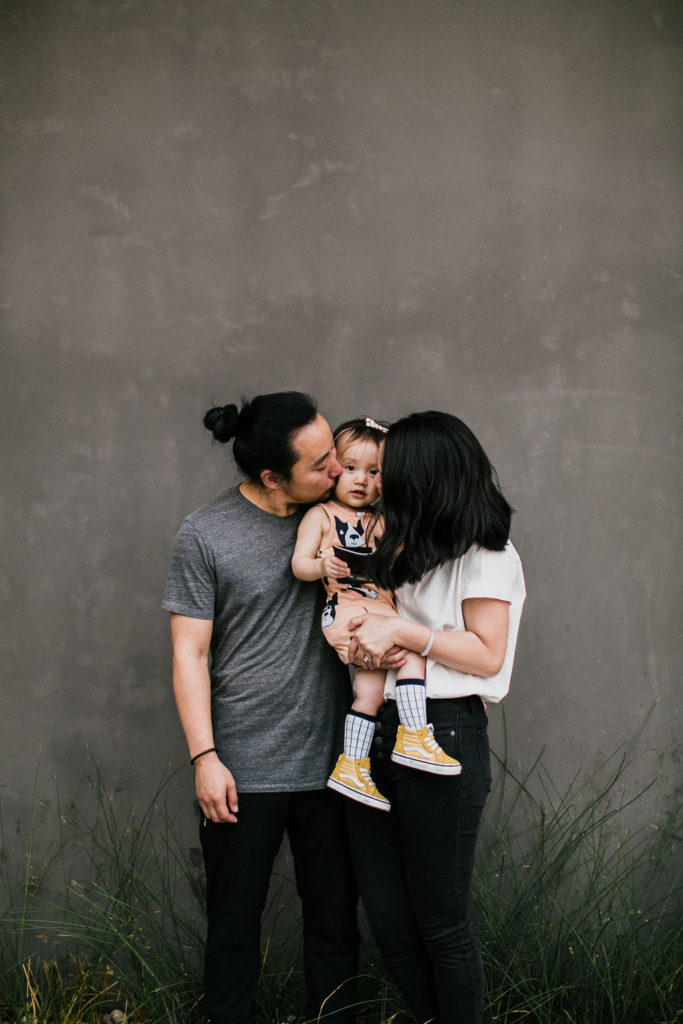 Happy Birthday Brian!!
xx
Jacquelyn