It's the eve eve of Christmas today! We are signing off for a couple of days but wanted to wish all of you a Merry Christmas and a Happy New Year. And with that, a fun and easy cocktail to celebrate 2023. A pretty coupe filled with champagne and bursts of flavor from boba pearls and tangy passionfruit flakes. Add fun rice paper garnish. It's like a party in your mouth!

Photos by Dayna Studios
---
---
Sparkling Party Champagne
serves: 1 cocktail
W H A T Y A N E E D
Sparkling Champagne or Rose
Boba
Passionfruit Flakes
Rice Paper Sheets
Glitter/Confetti
Food Dye
B U S T O U T
Fun Martini Coupes
Parchment Paper
---
I N S T R U C T I O N S
Super fun and simple!
All this is really, is champagne with layers off added flavor. Let's start with the fun rice paper garnish. Dip your rice paper sheet into warm water that is mixed with a couple of drops of your desired food coloring. When it's soft and wiggly, take it out of the water. Crinkle a piece of parchment paper, and lay it on there to dry. This will create a fun and unique shape. Allow drying overnight. I know annoying, but it's a fun garnish.
For the cocktail, it's beyond easy. It's just sparkling champagne with boba. The popping boba adds a flavor burst in your mouth at the end.
Add 1 tsp. of boba on the bottom of your glass. Then fill your coupe with your choice of champagne or rose. Then for an added layer of flavor add some passionfruit flakes. Garnish with your rice paper wafer. And there you have it! An extra over-the-top sparkly champagne to celebrate the new year.
Cheers!
---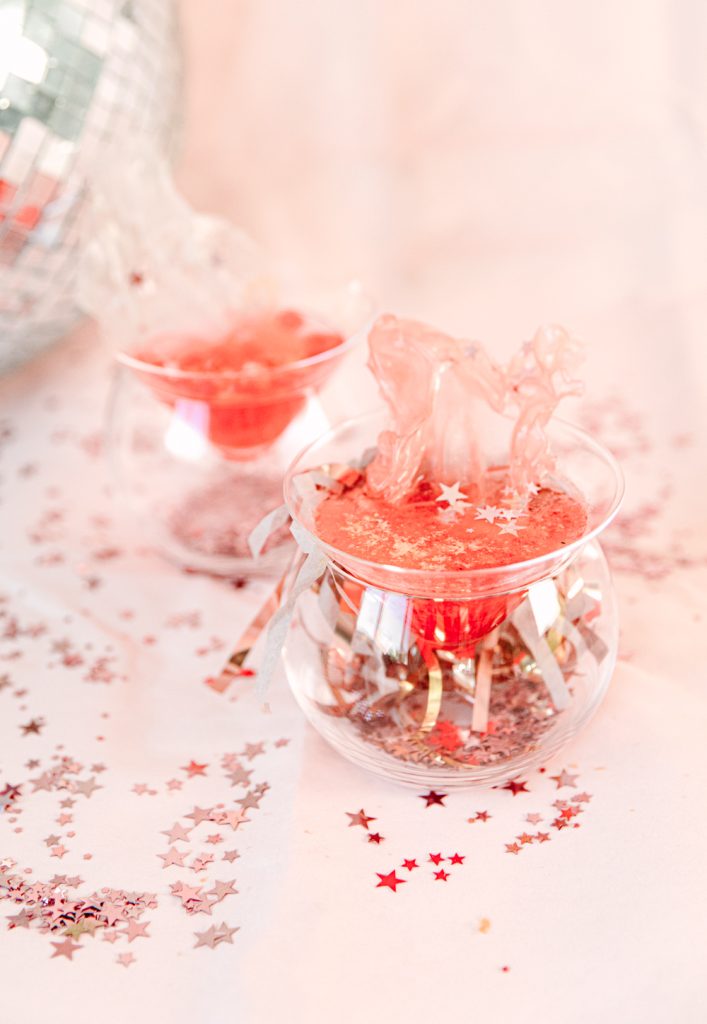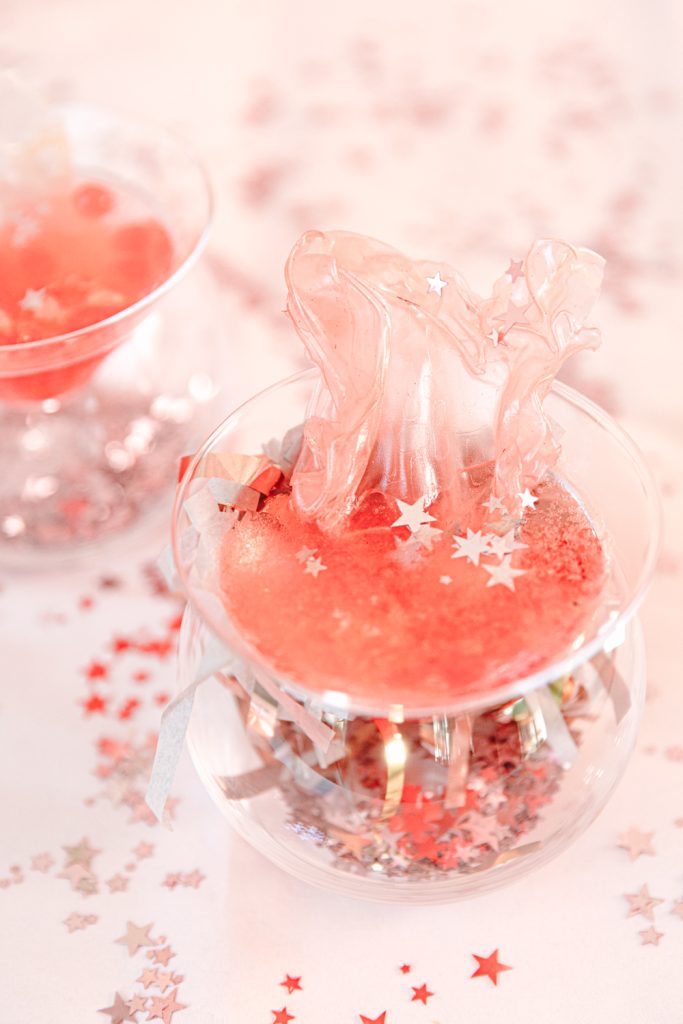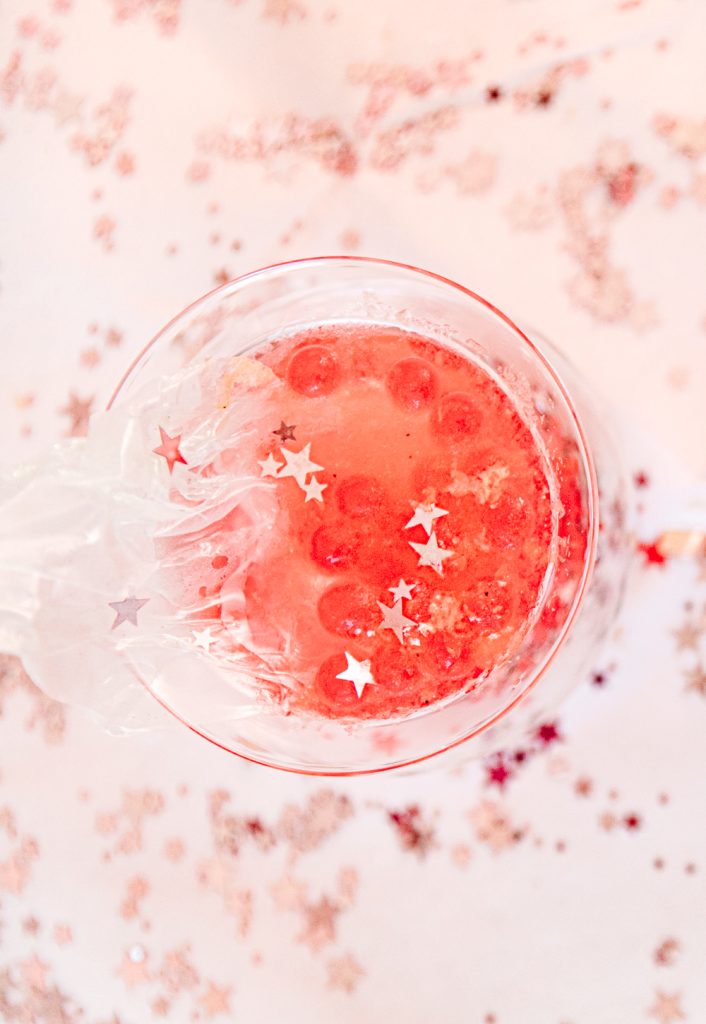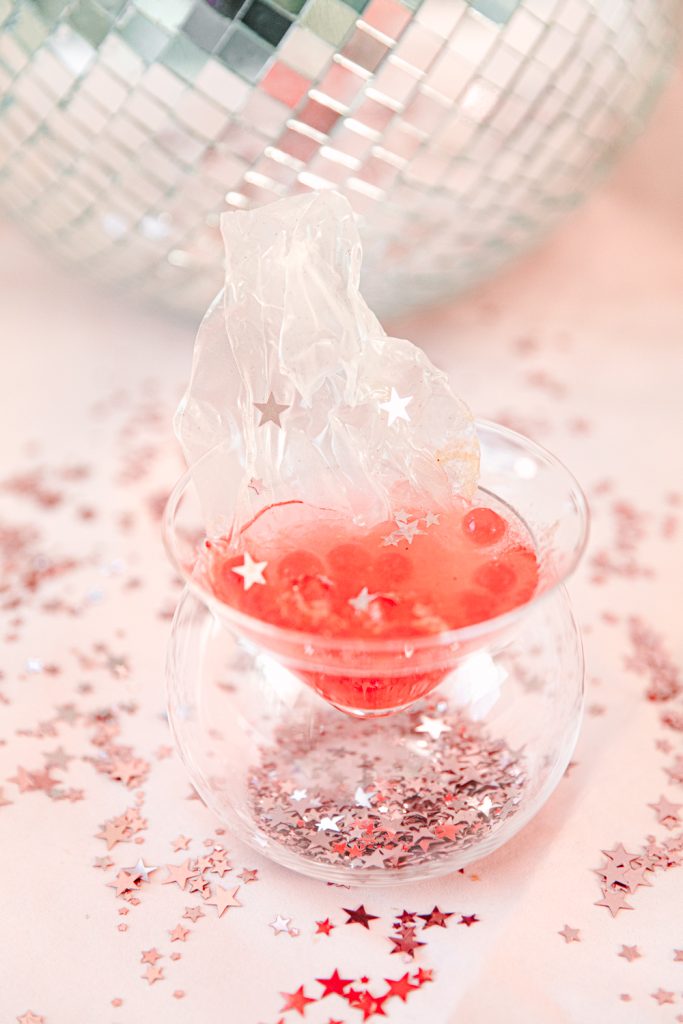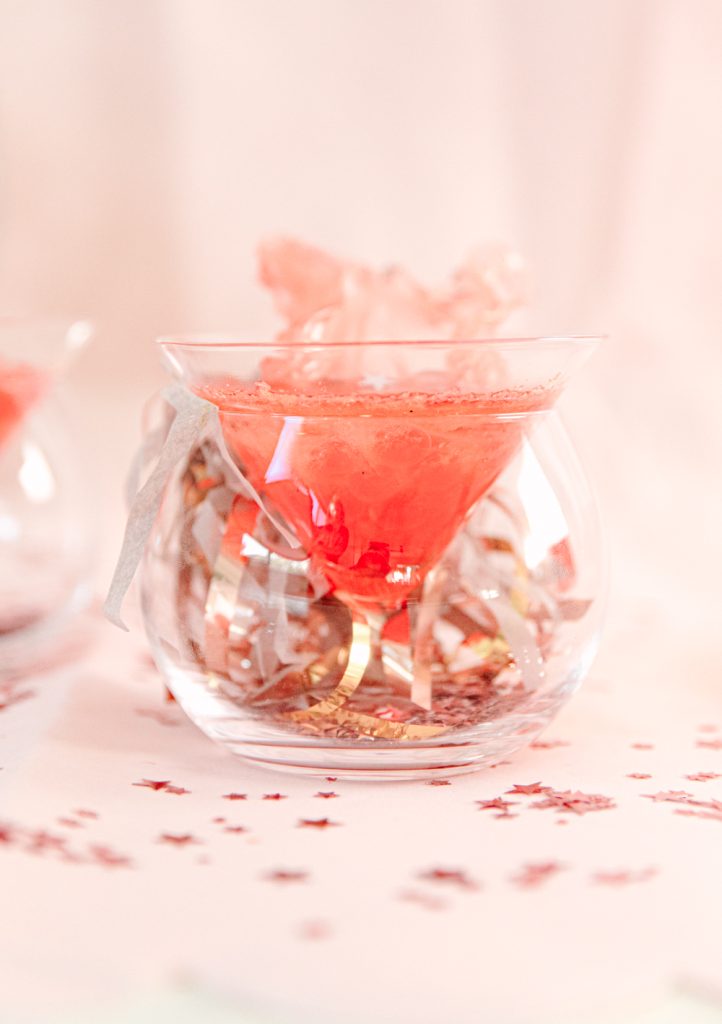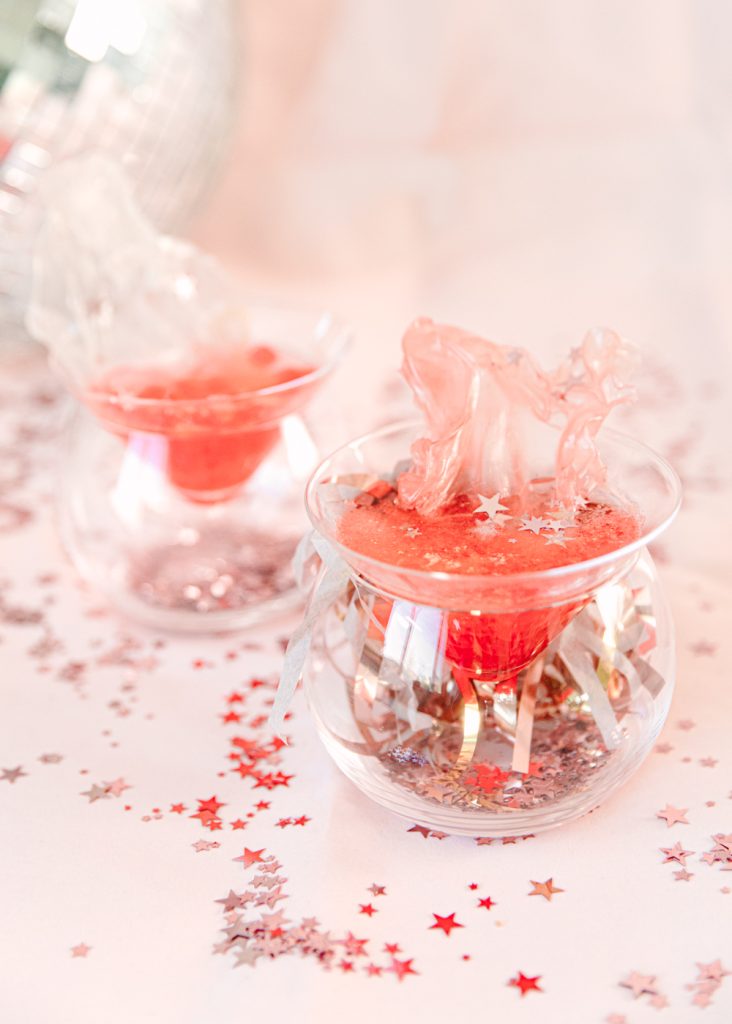 ---
B E I J O S  B A R 

xx
ABBY