New Year's Eve is always about the sparkle and that midnight hour, so for this year's photo shoot the theme was "Meet me at Midnight".  When I settled on that I had no idea Taylor Swift's new album would be named Midnights – I guess we are still pretty hip over here, haha!  This year I was inspired by Meri Meri's beautiful gold and white plates and the color scheme sort of took off from there!  I liked it because it had the sparkle but it also had neutrals, which in my mind is always such a pretty combo! Take a look at all of the sparkle, shine, and cuteness with this fun NYE party for the kiddos and also see us on 100LayerCakelet today!
Photos by the talented Lorin Kelly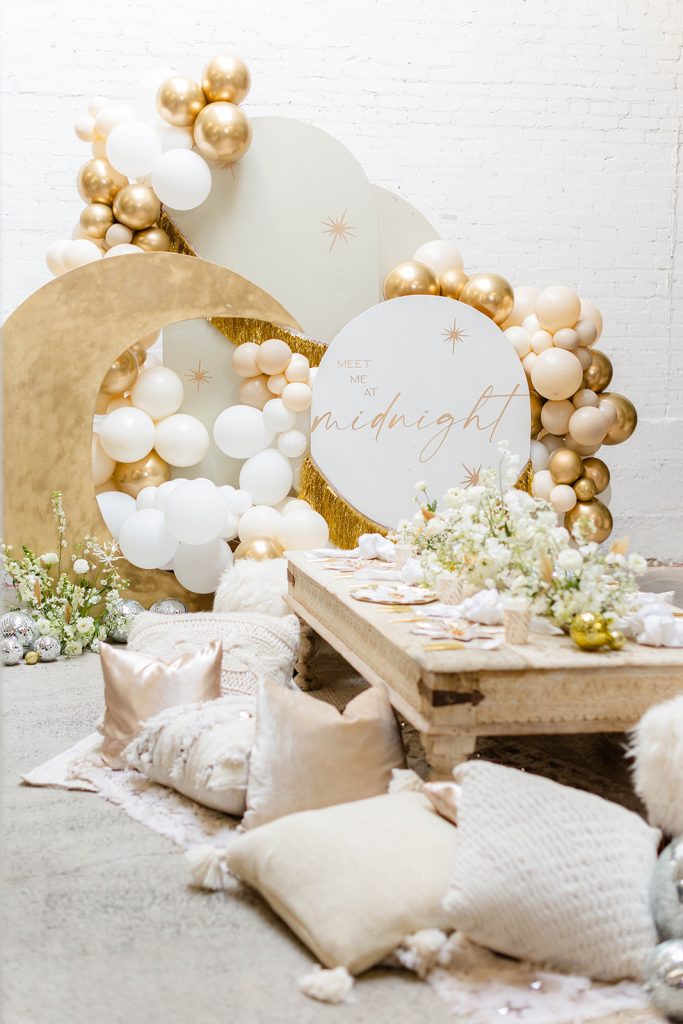 Let's start this night off the right way with a fab invite! Chelcea Creative made this magic and it was oh so pretty! The perfect intro to our midnight soiree! Lorin styled it perfectly on a Chasing Stone mat with all the other details you'll see through-out the party…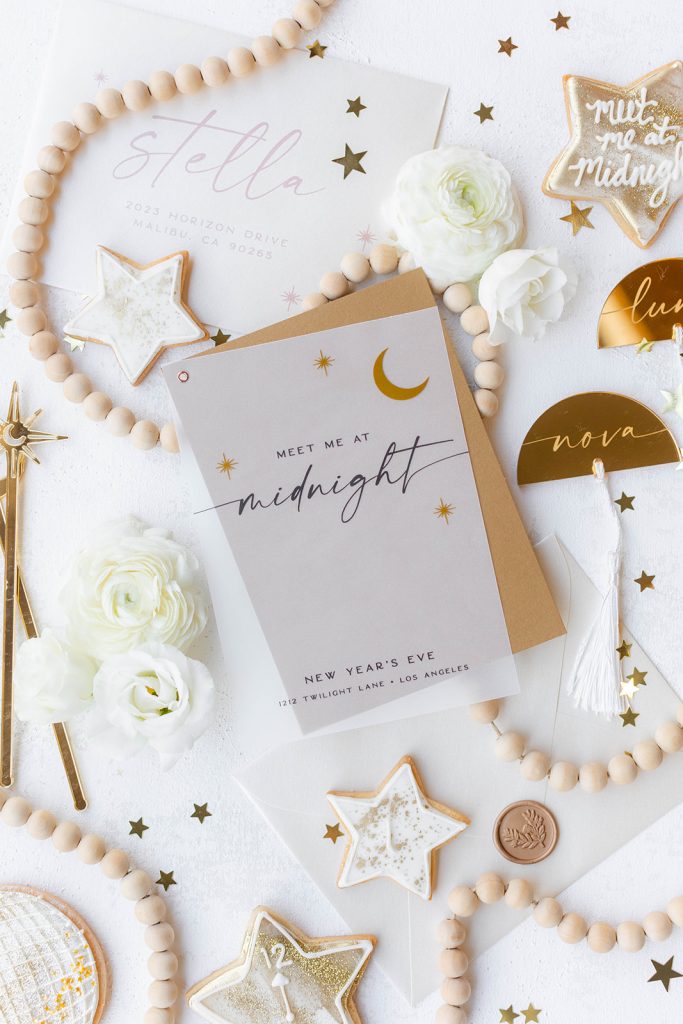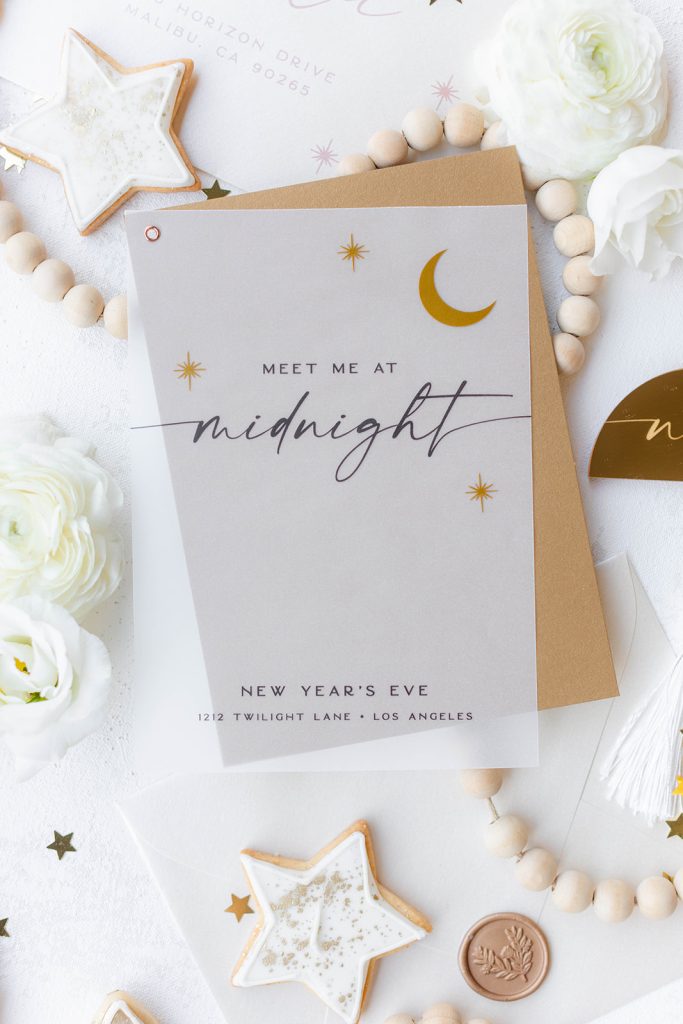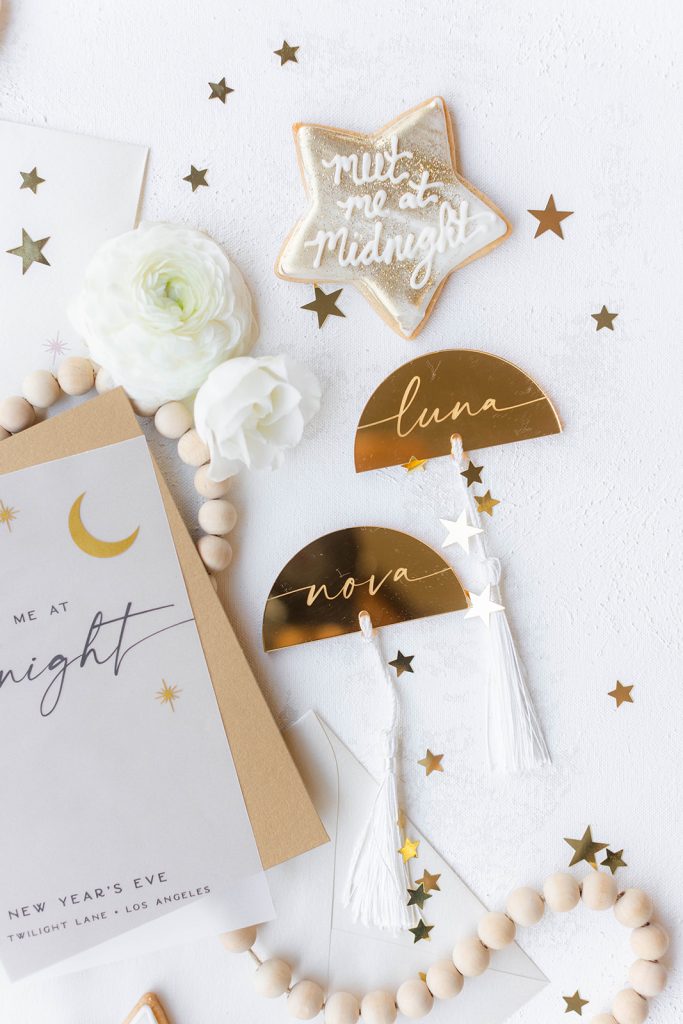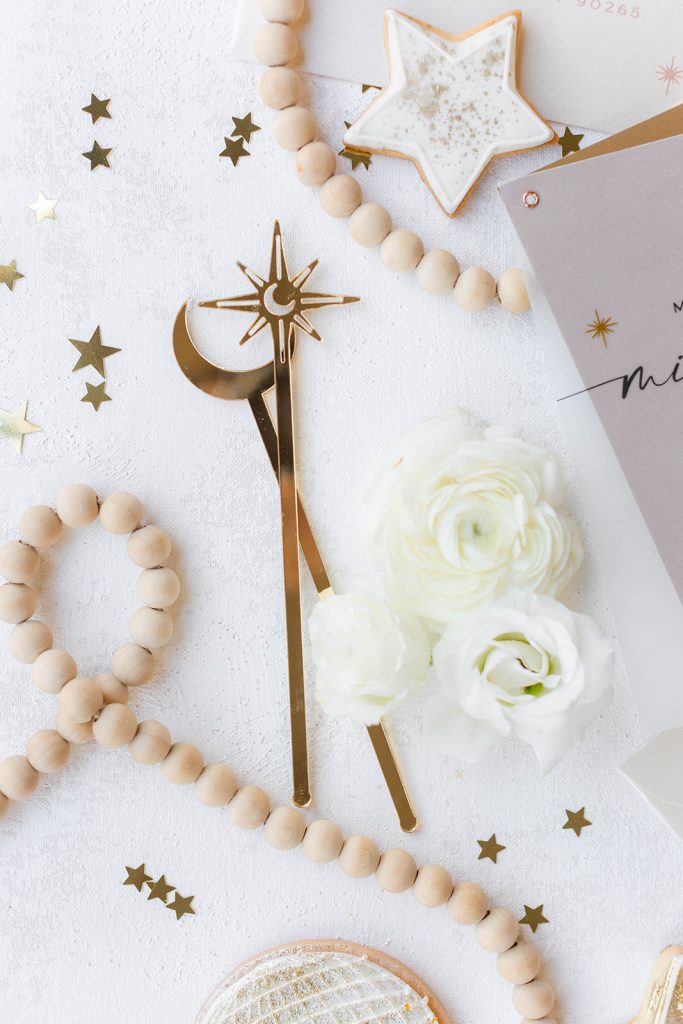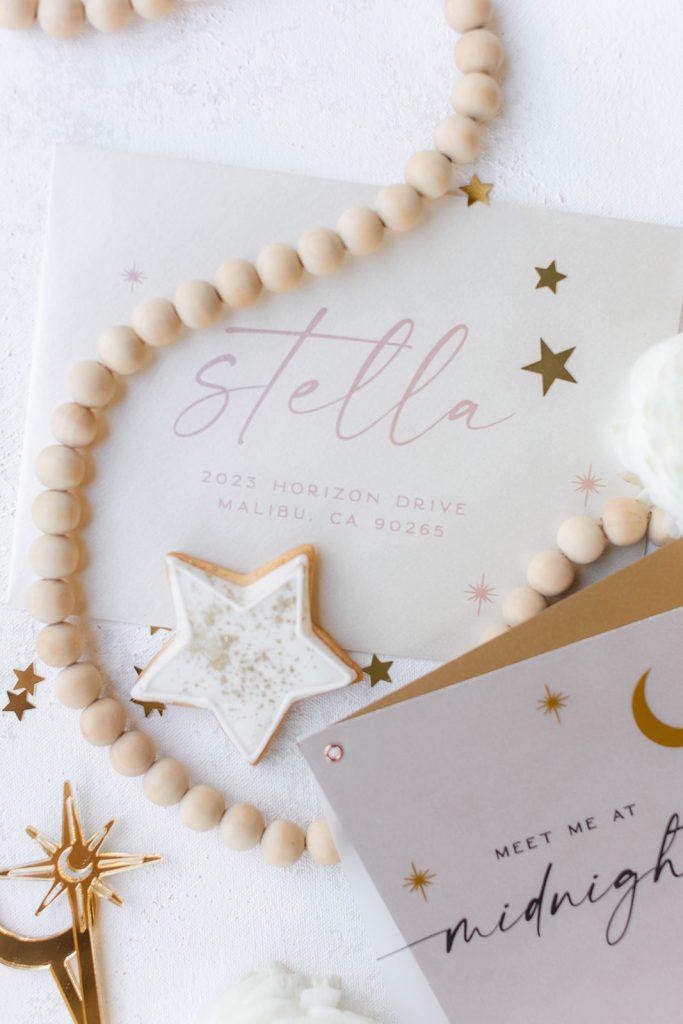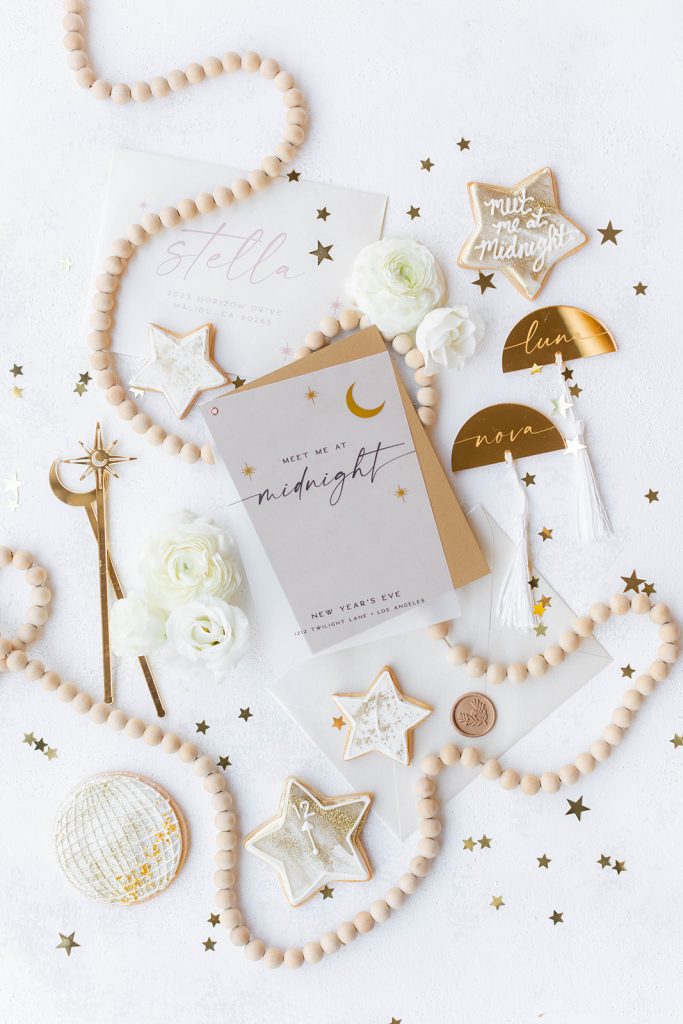 So much pretty, where do we even begin?! First off, that backdrop by The Pop Shop is so darn pretty! Neutrals with pops of gold and that faded gold moon!! I'm obsessed!!! We added Chelcea Creative's pretty wording saying "Meet me at Midnight" and all the gold stars. It really is such a showstopper!
I also enlisted my dear friends Marnie from Sweet Salvage Rentals and Alex from Third & Park. Marnie added her beautiful rentals that included a low table with her gorgeous pillow collection, perfect for a little girl's party!  Alex brought the most beautiful neutral blooms and added them everywhere we could, because let's be honest, flowers make everything better!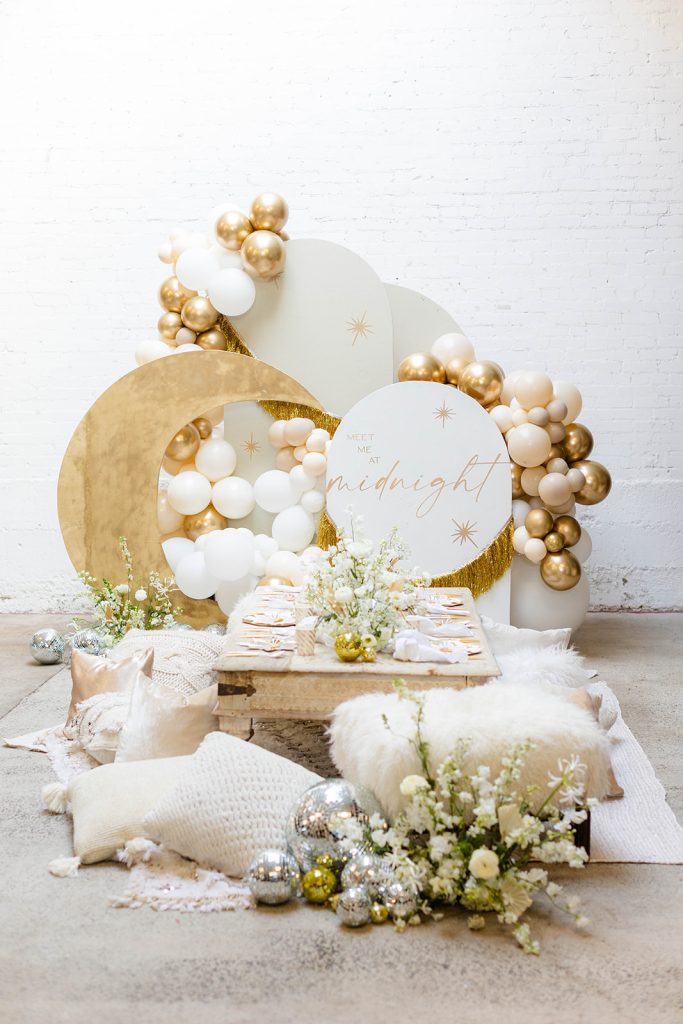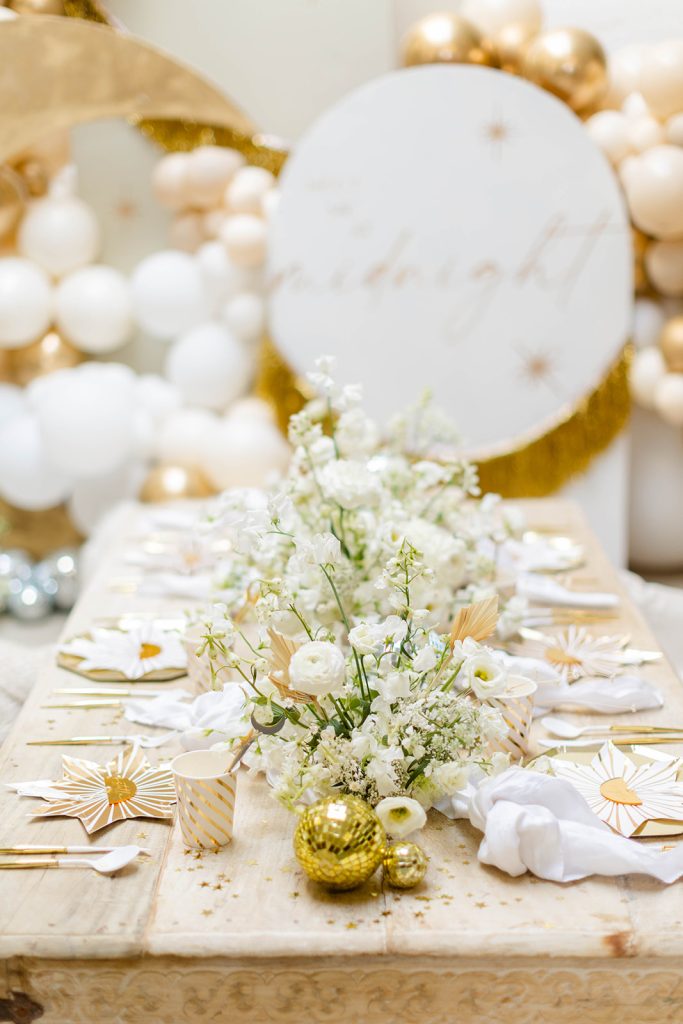 You know we love disco balls!!! The perfect way to add all that sparkle!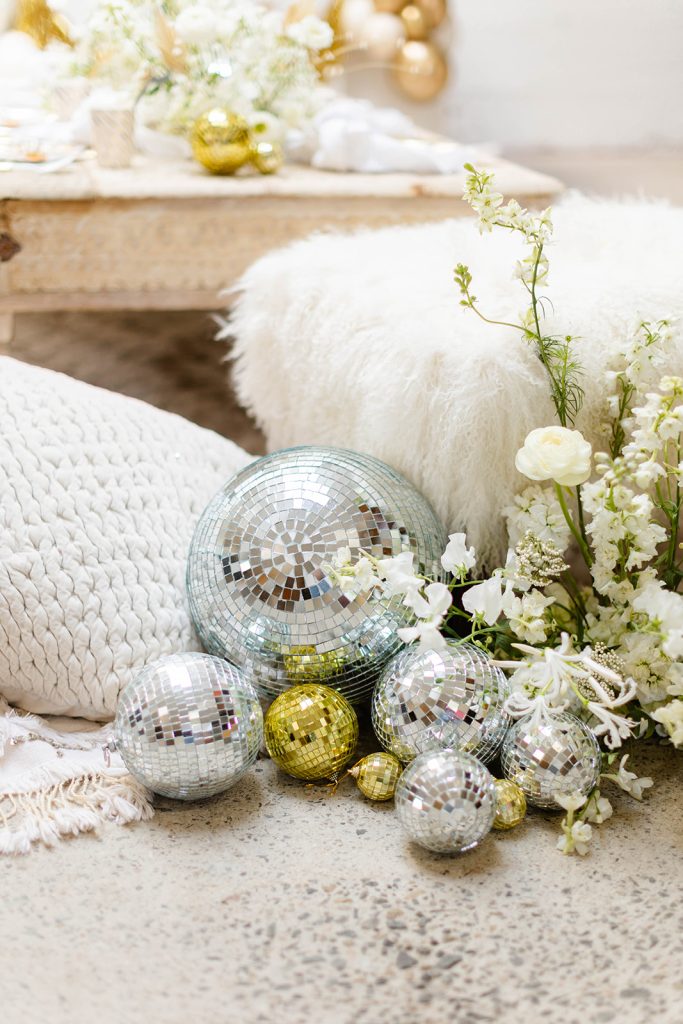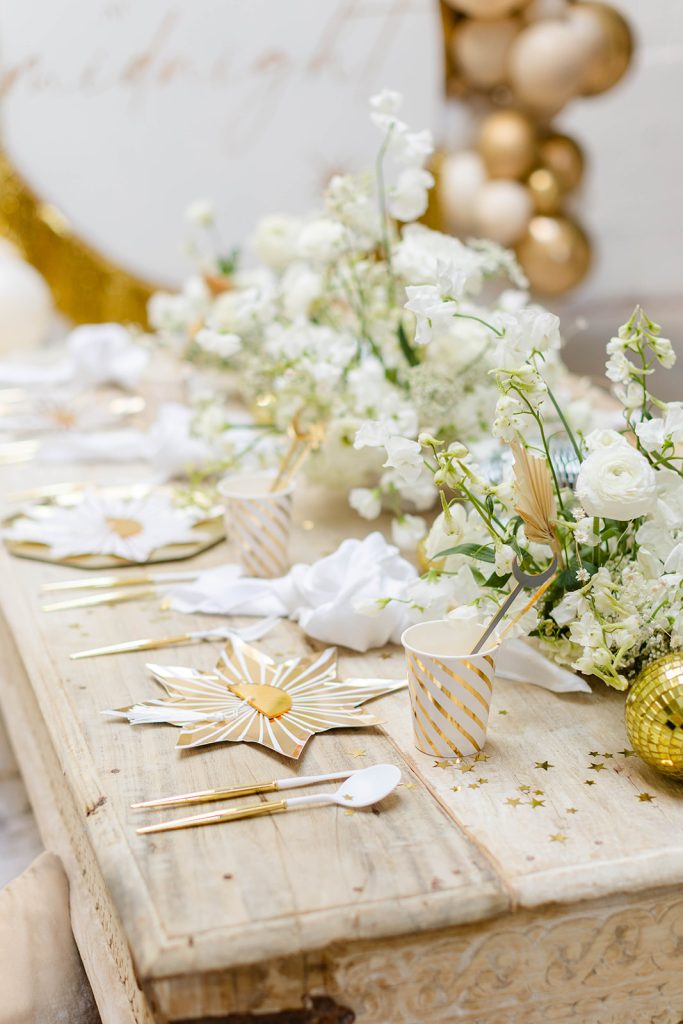 Here are those adorable Meri Meri plates that inspired our pretty little shoot! They come assorted white and gold stars. I placed them on another gold Meri Meri plate that acted as the charger, the matching cups, a simple white napkin, and Sophistiplate's Bella flatware. Chelcea designed the place cards and cocktail stirrers that were laser cut by Creative Amme.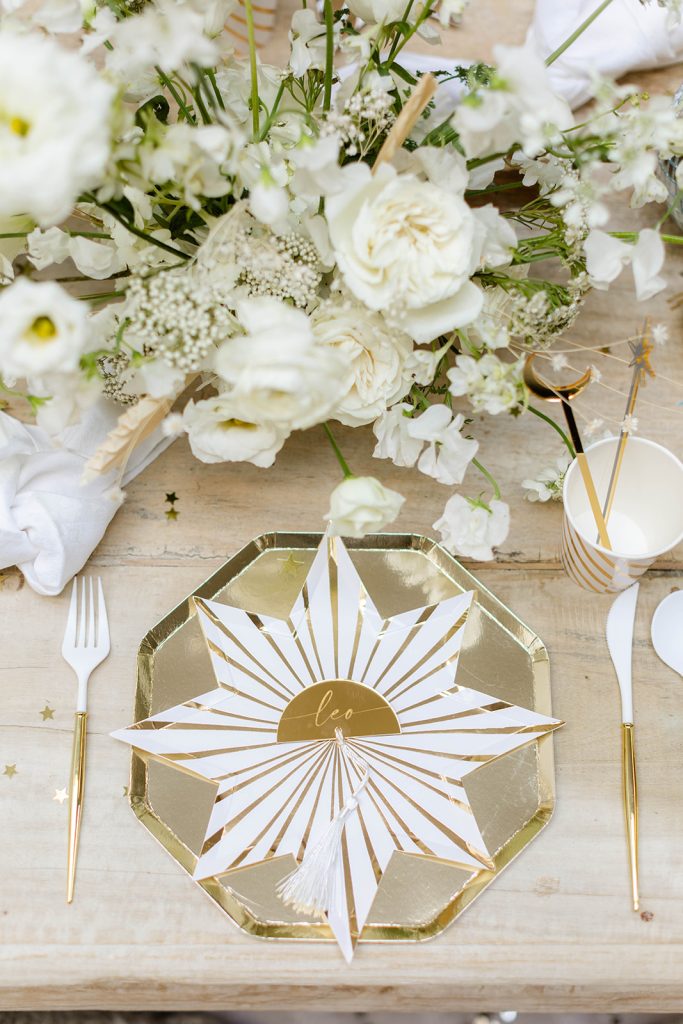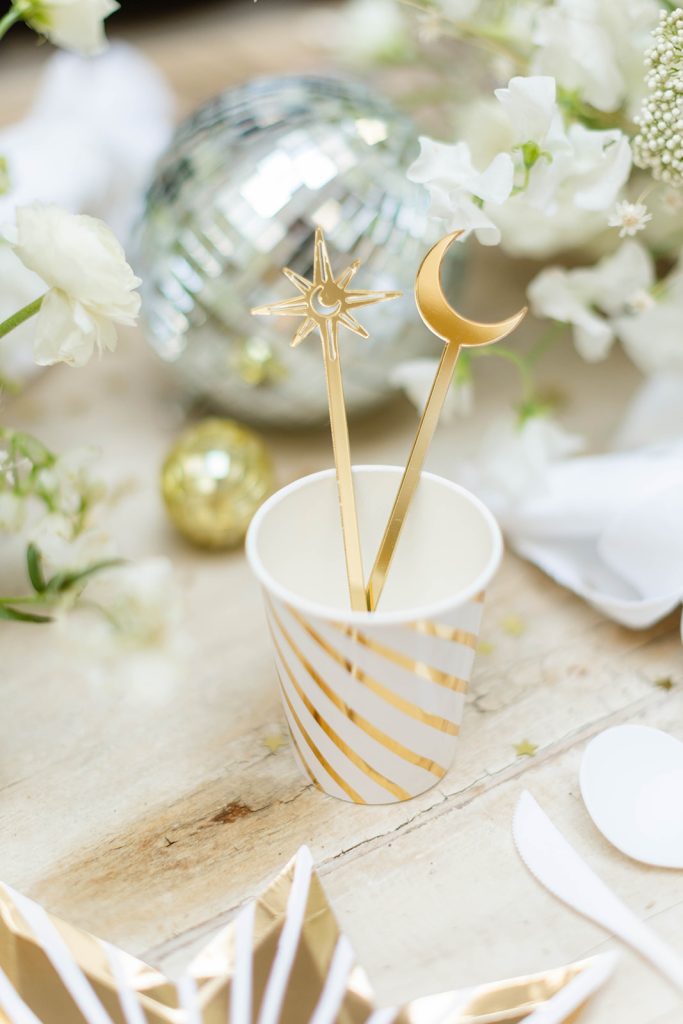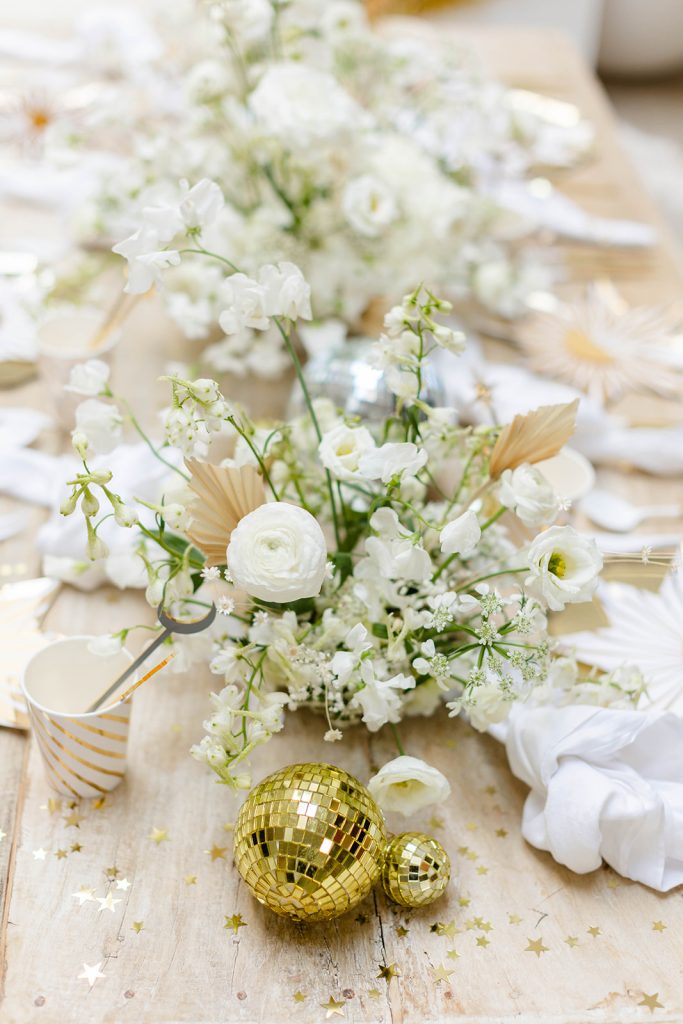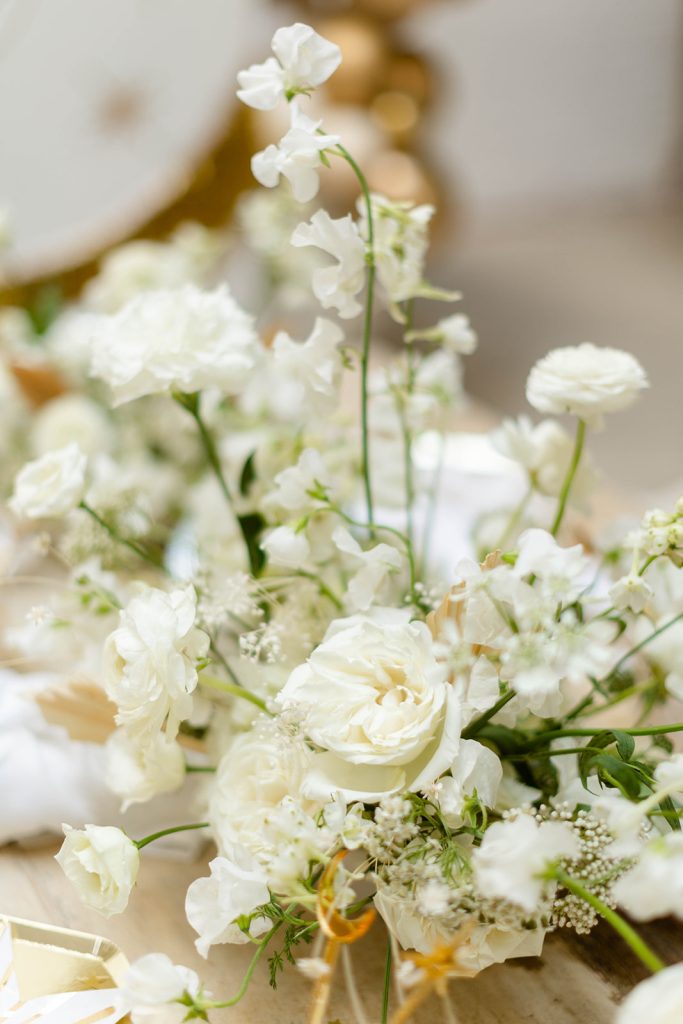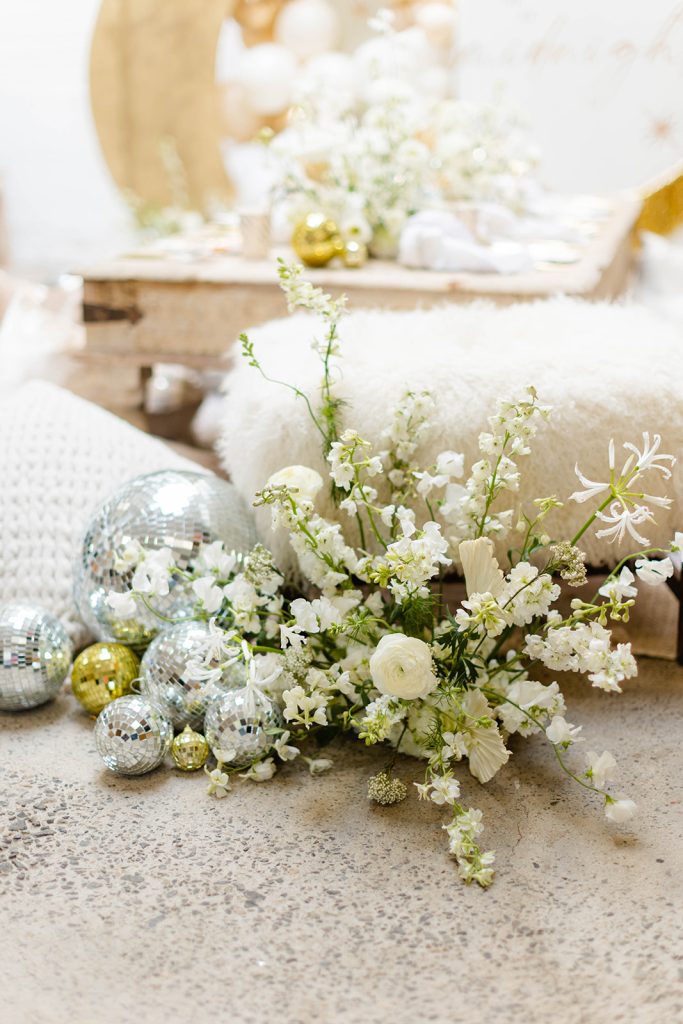 Now would ya look at all that pretty!!!!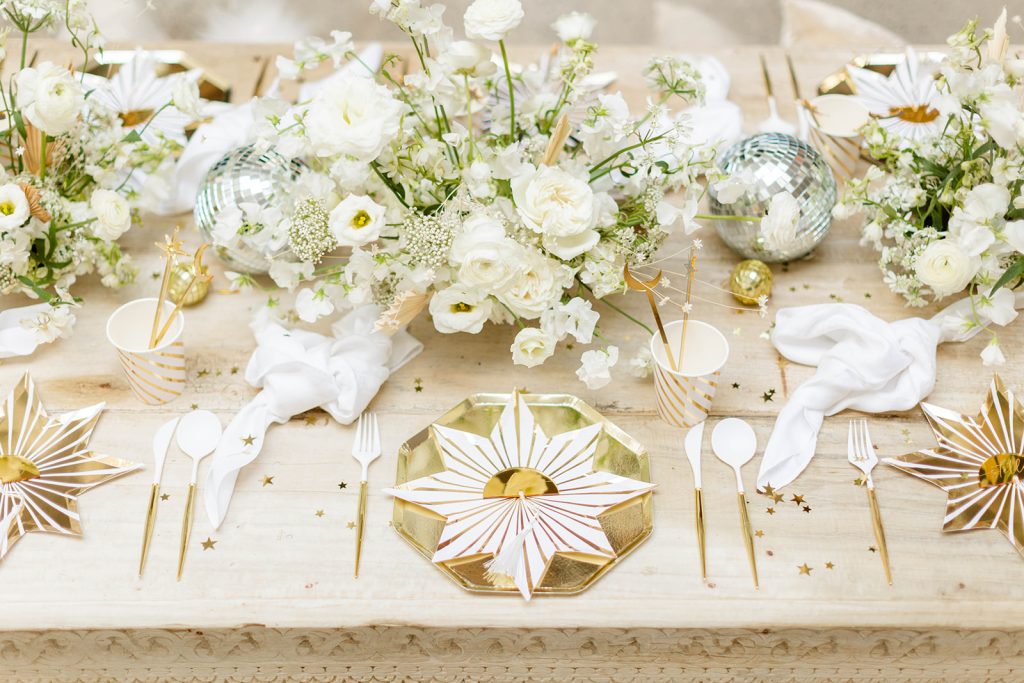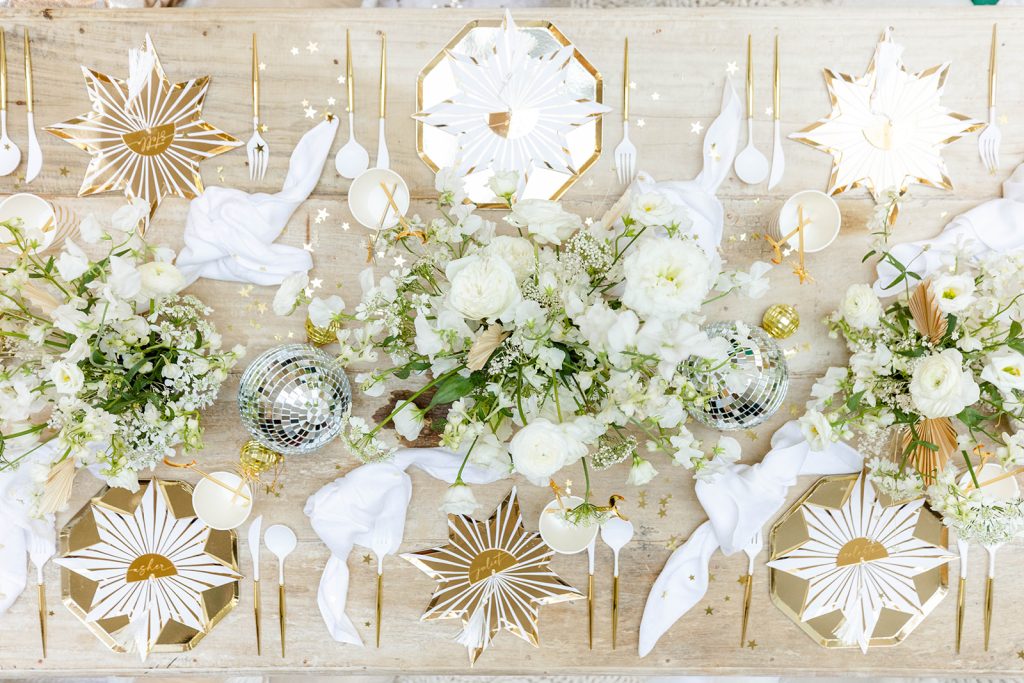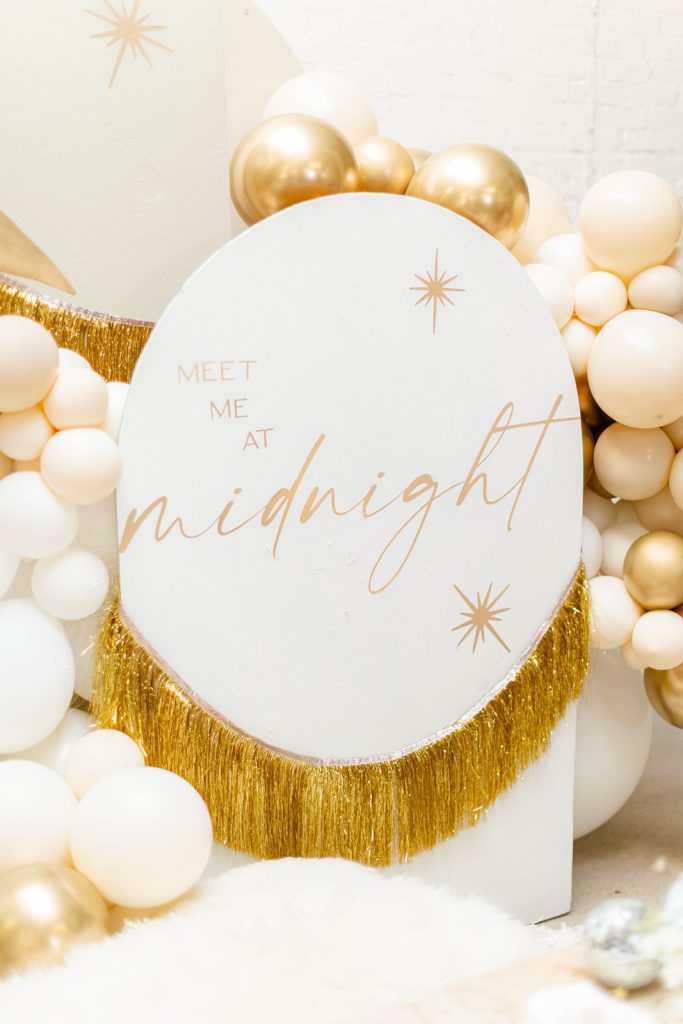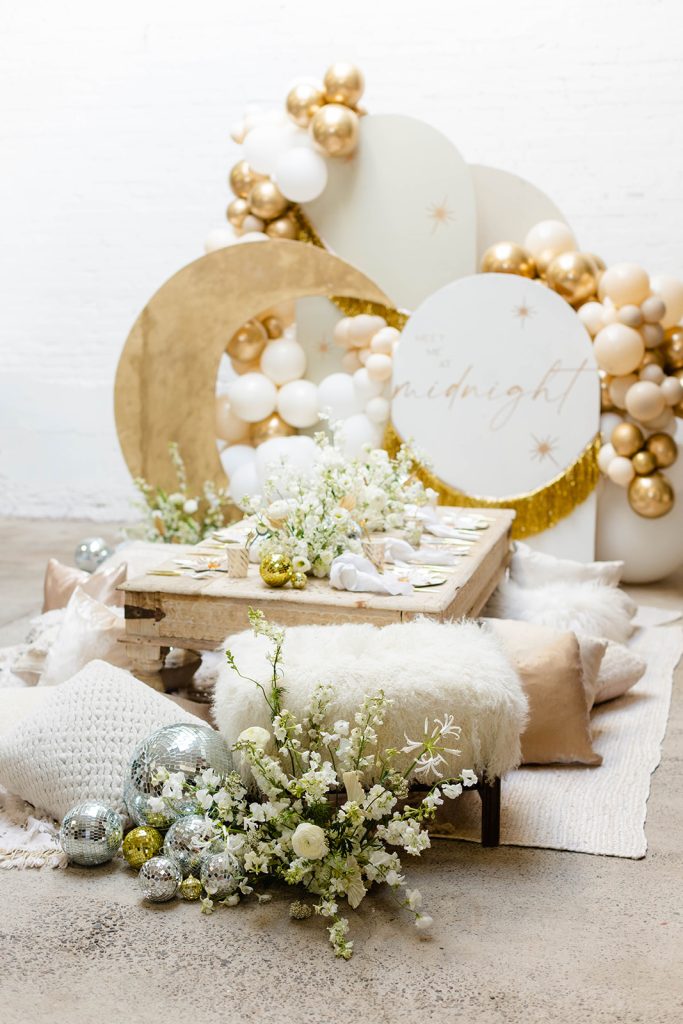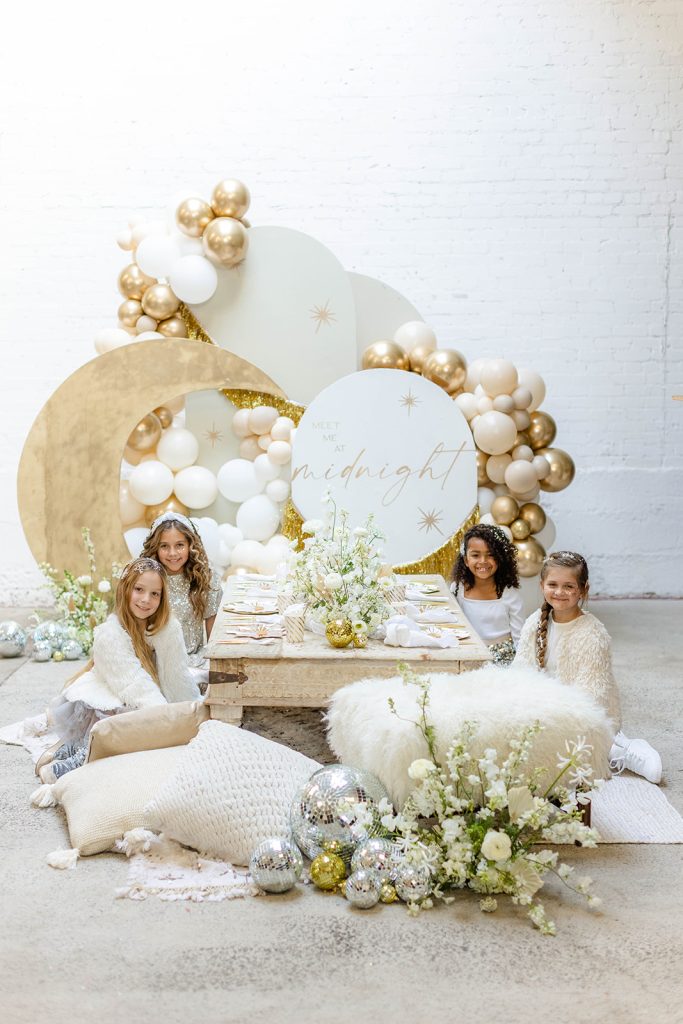 Time to add in the cuties!!! I of course had my amazing friend Carissa from The Daydream Republic there to style and accessorize the girls in the shoot and they were so adorable we couldn't stand it! Carissa is an expert in sparkle so you know these girls shined in this one!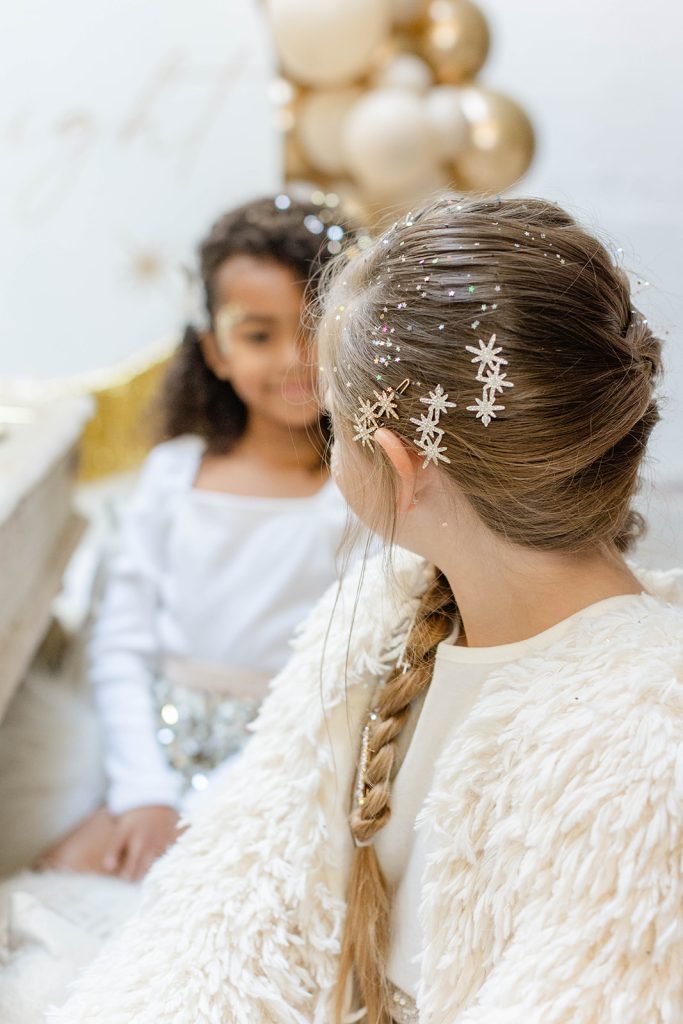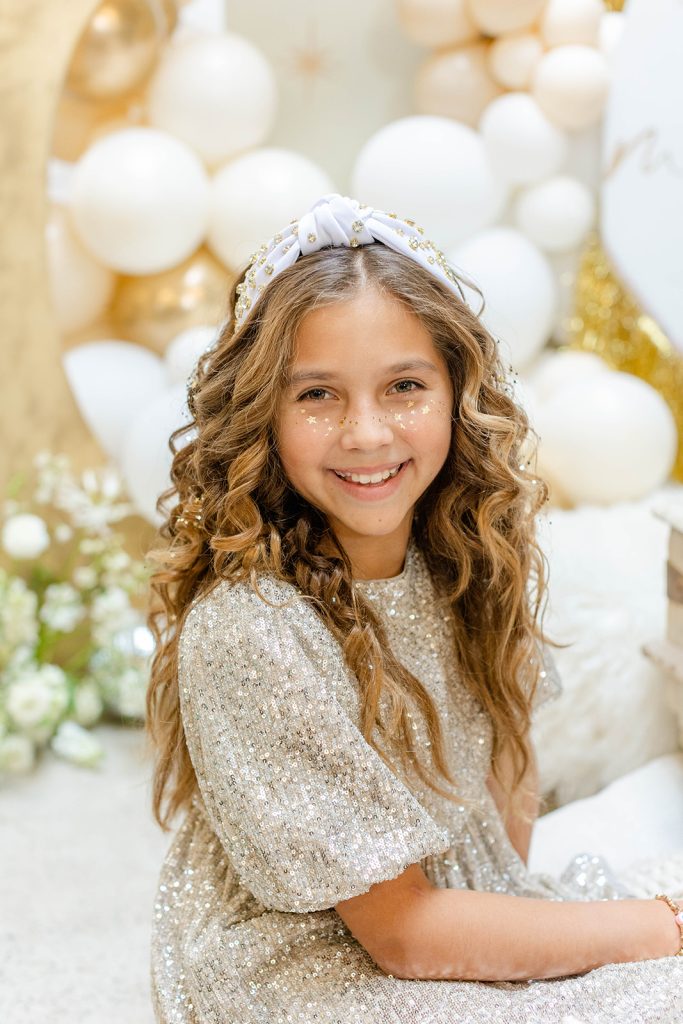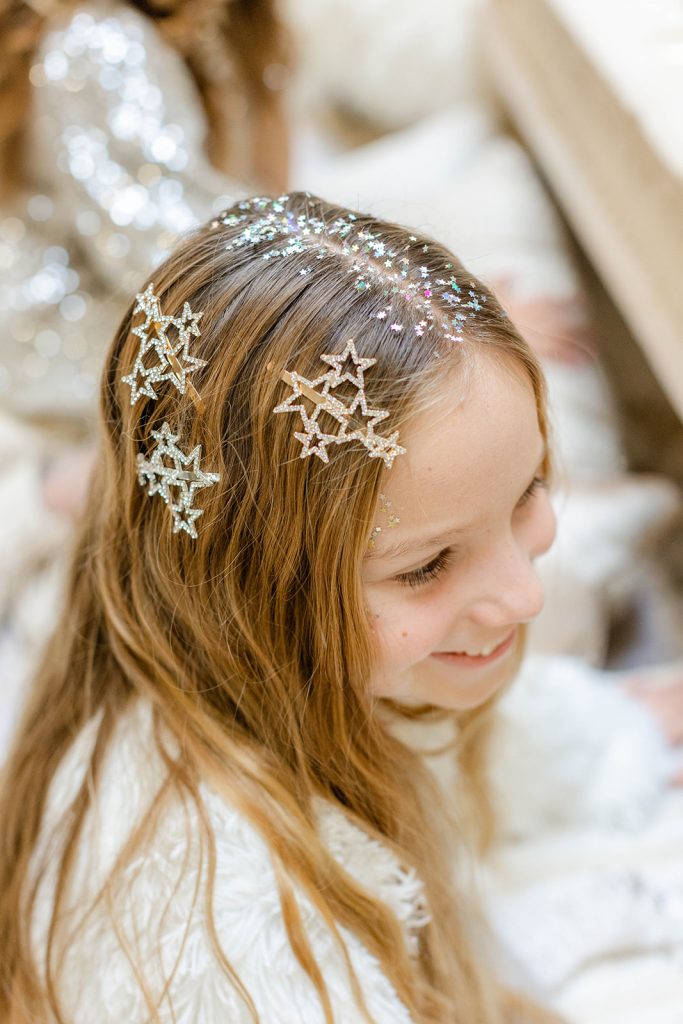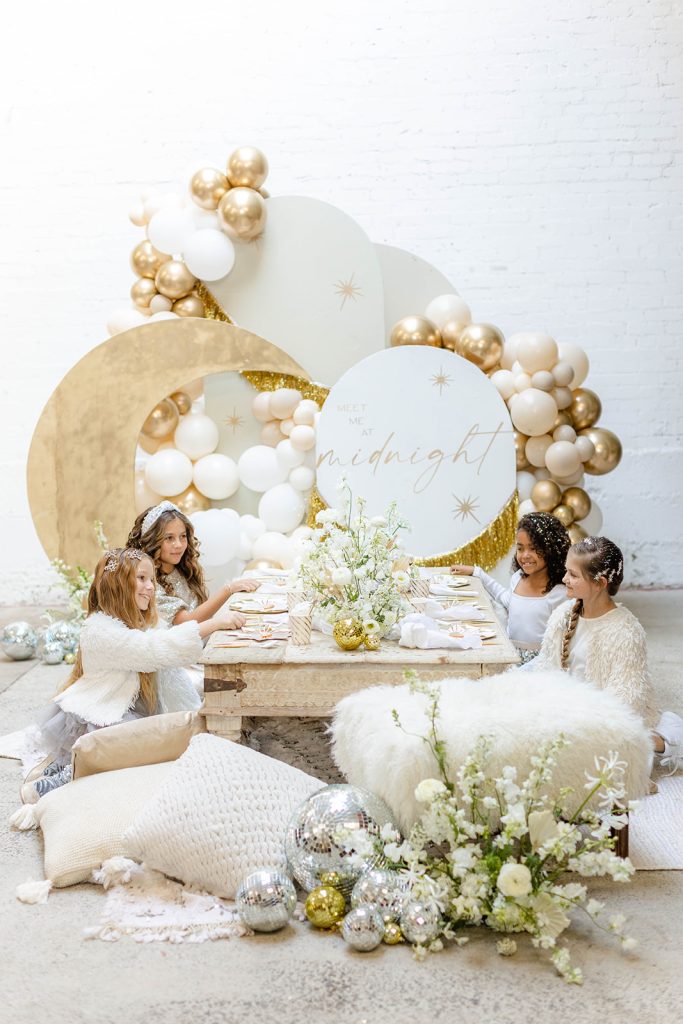 Miss Harper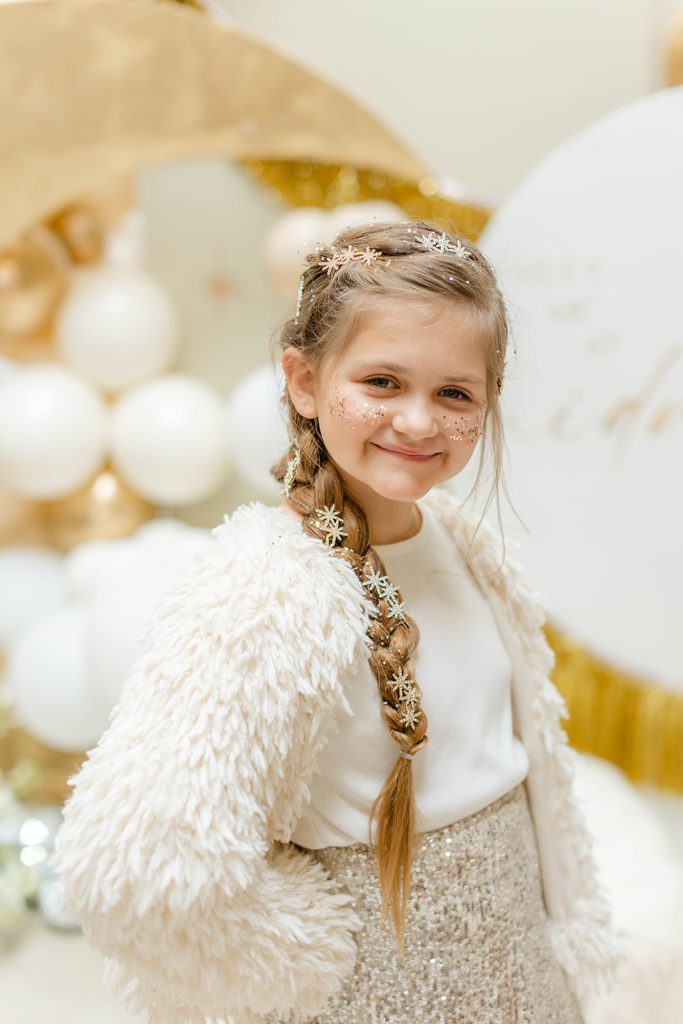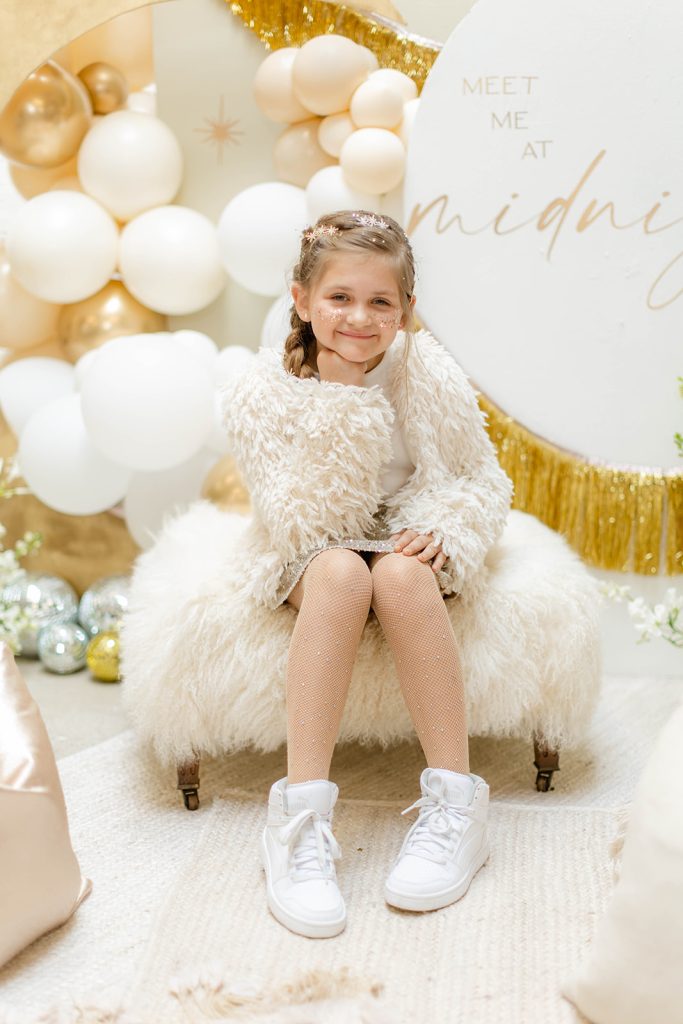 Miss Aleanna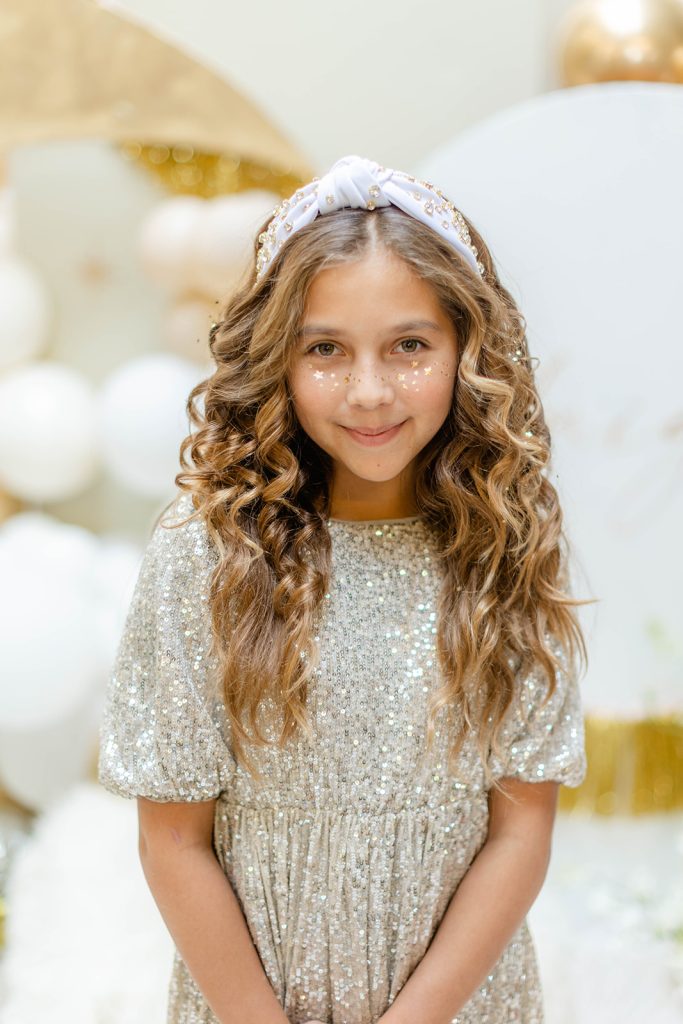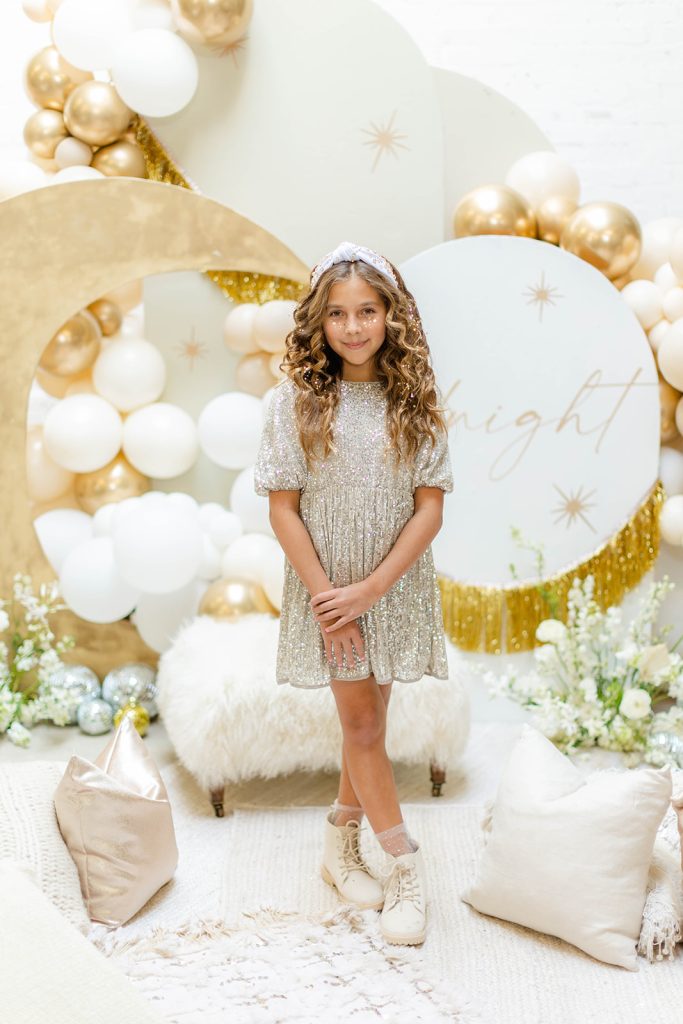 Miss Priya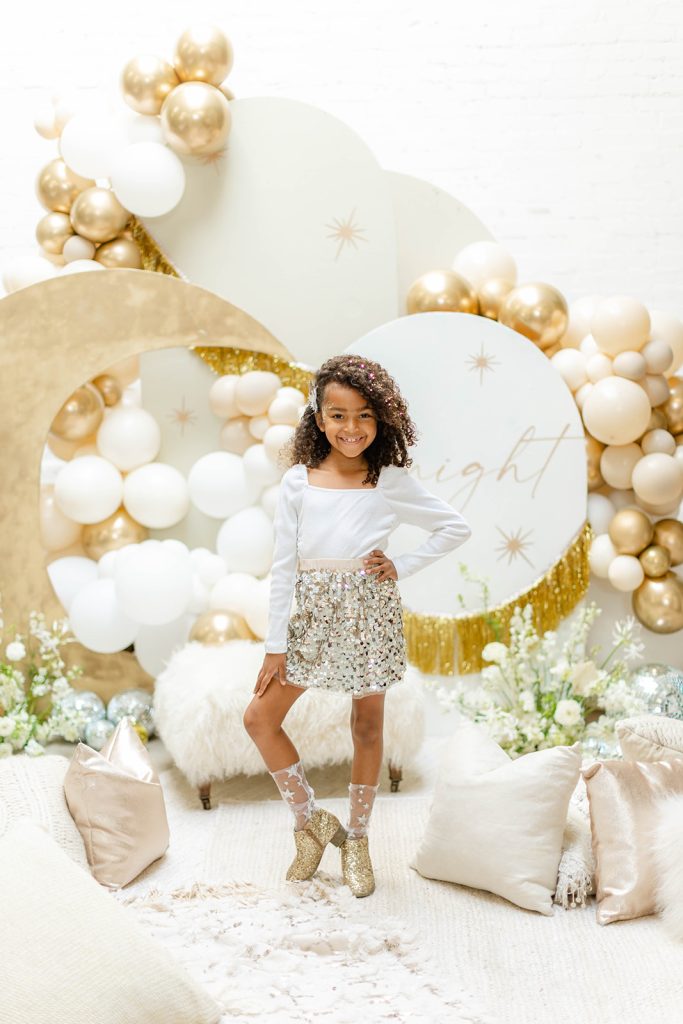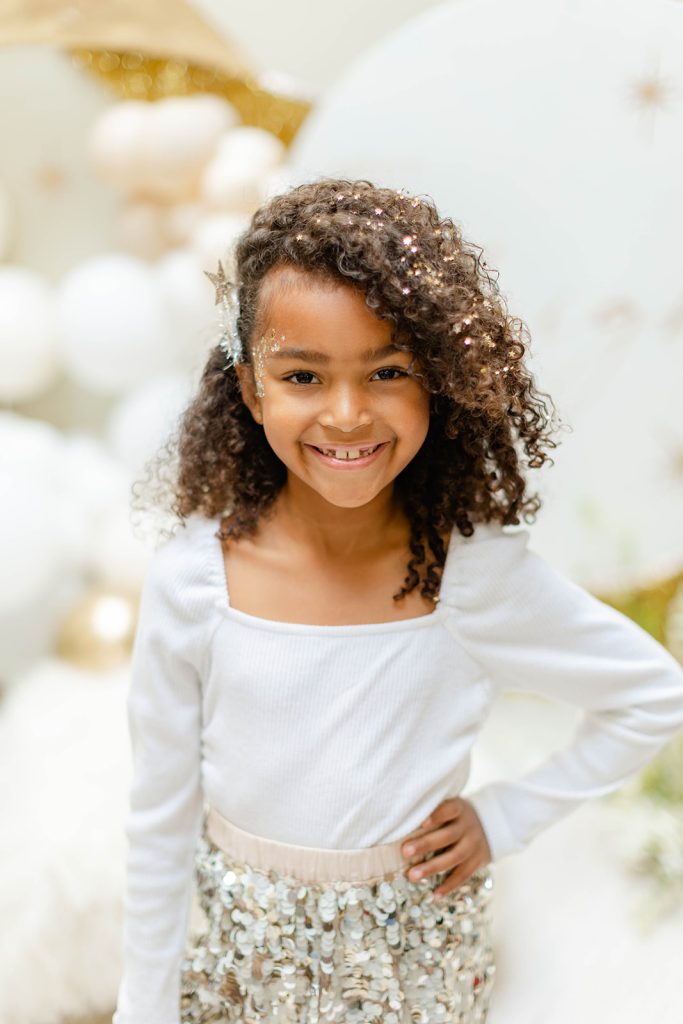 and Miss Mila!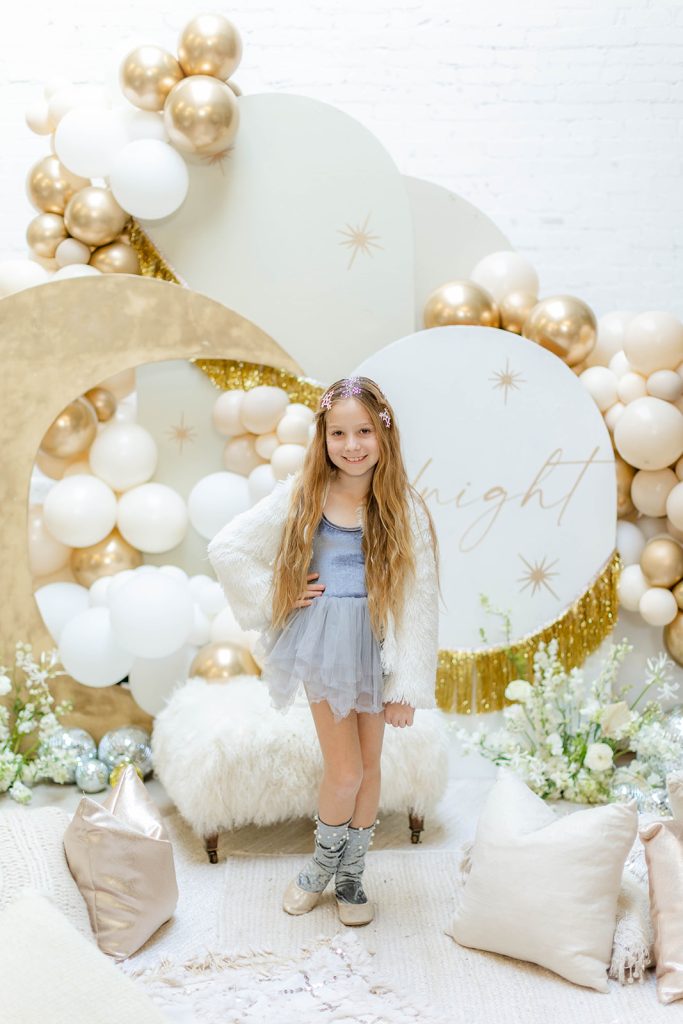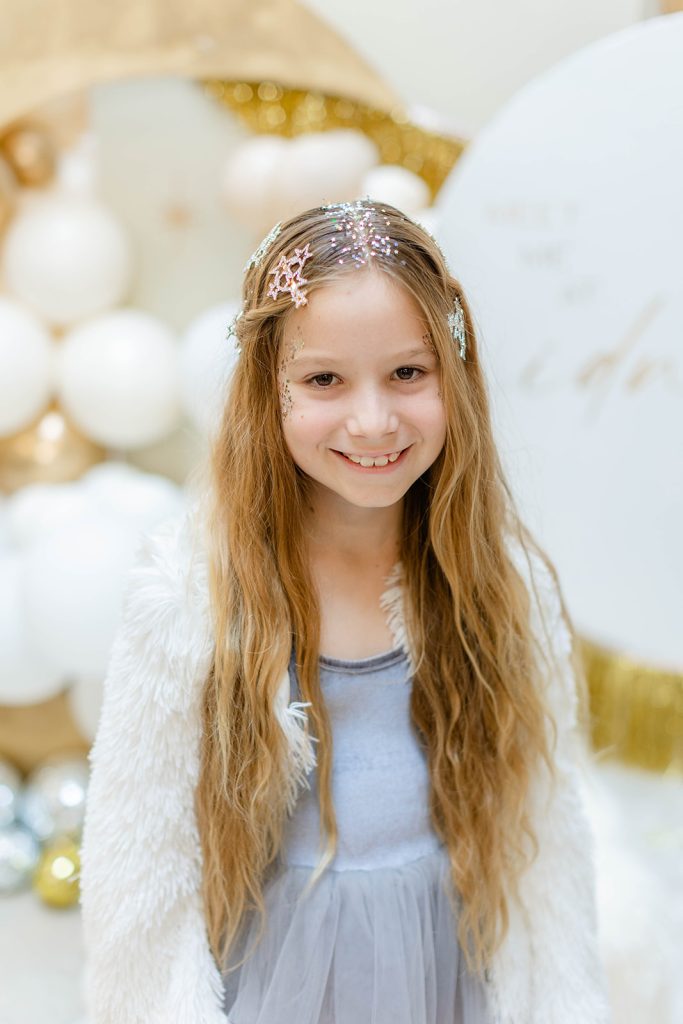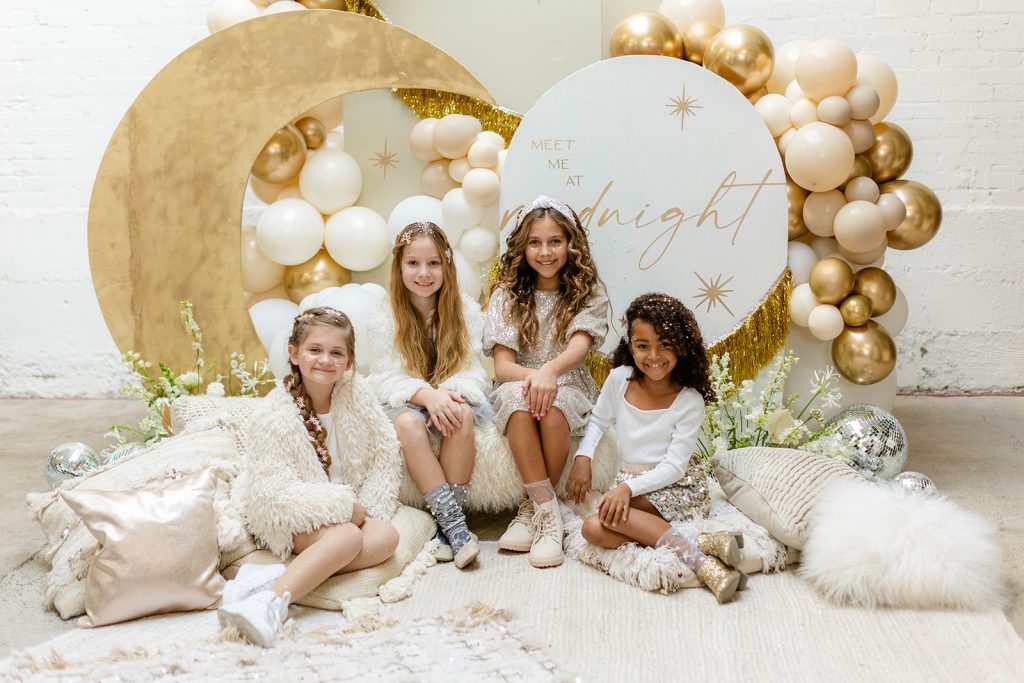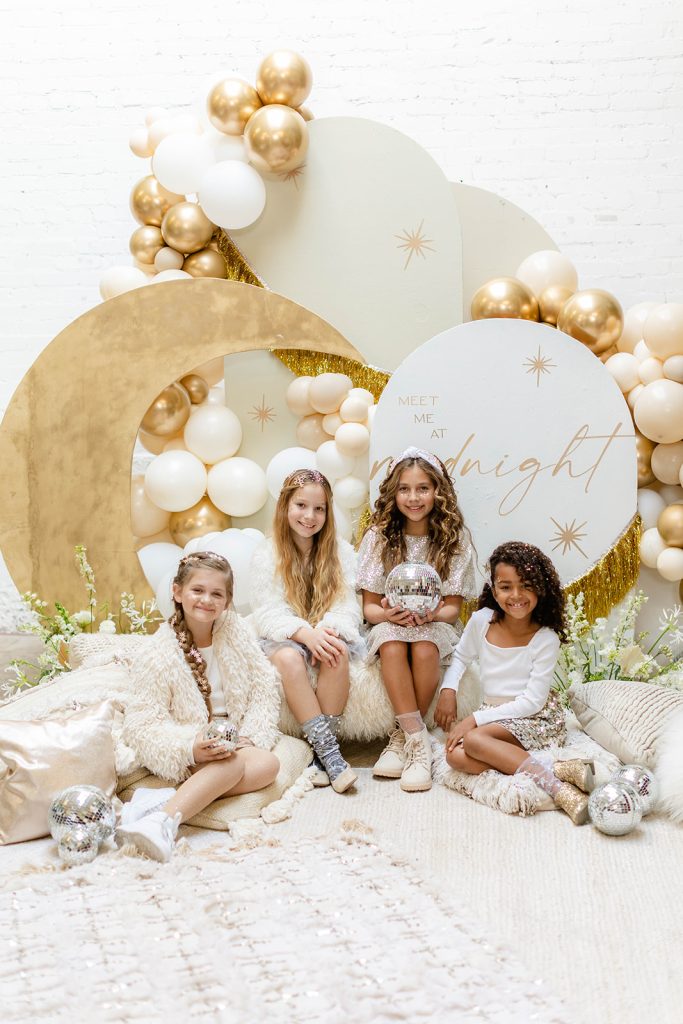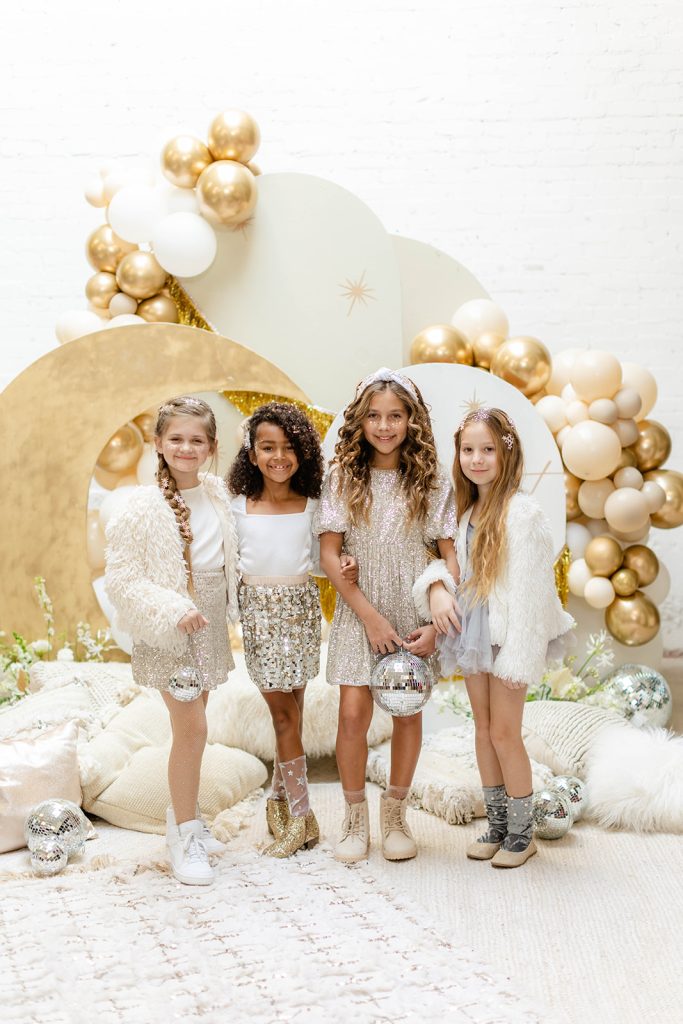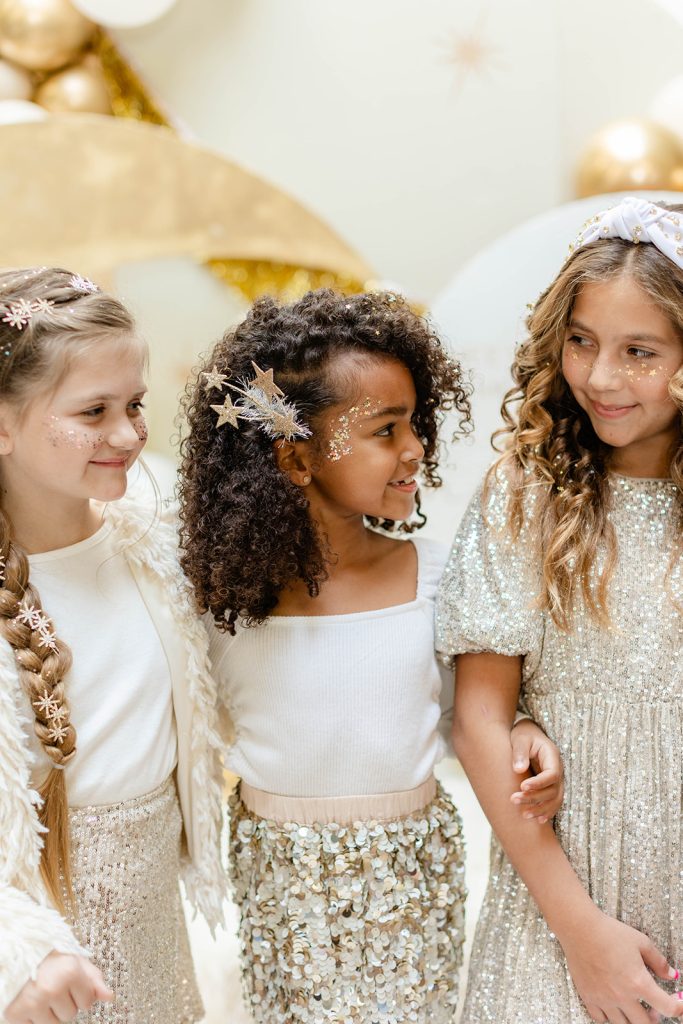 The fun and creativity doesn't stop there, Danielle from Sheila Mae always wow's us with her desserts and this was no exception!  Magical desserts always make a party and Danielle knows how to do it.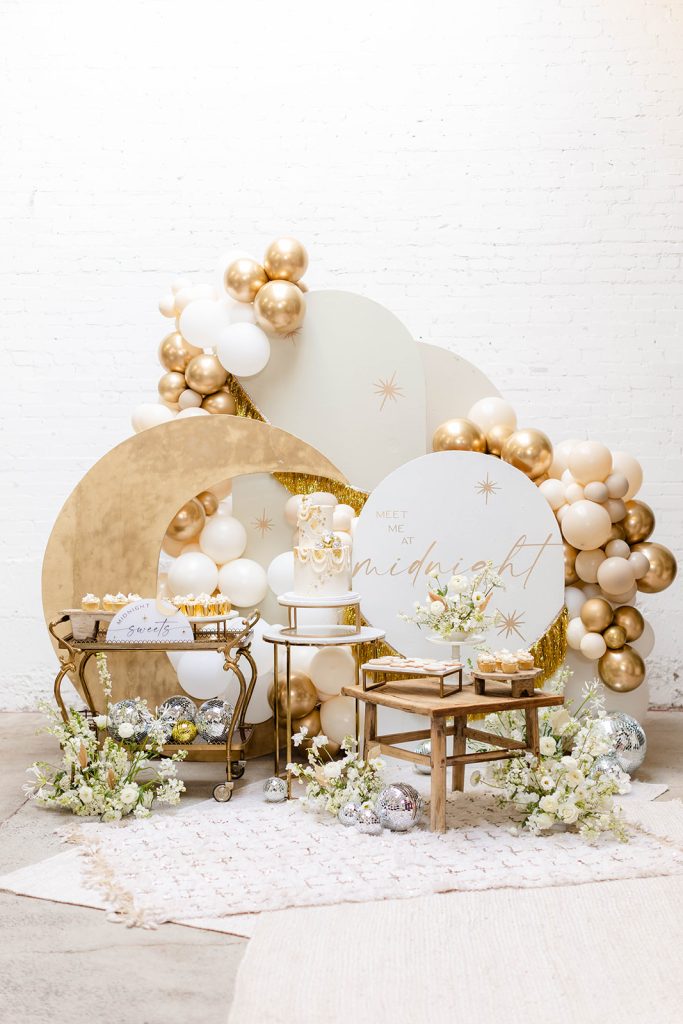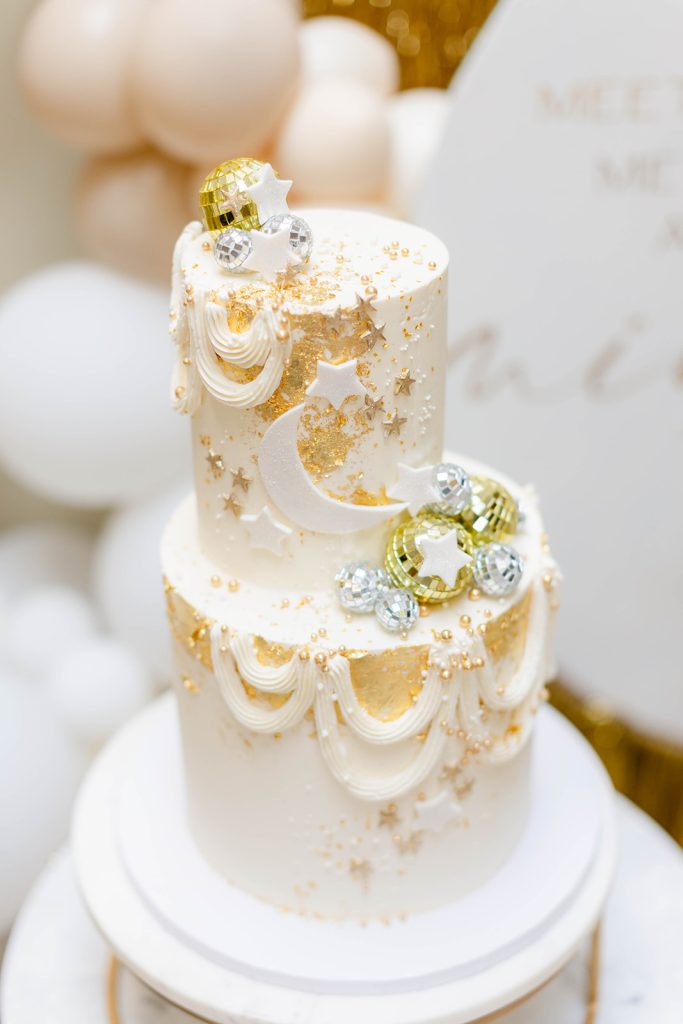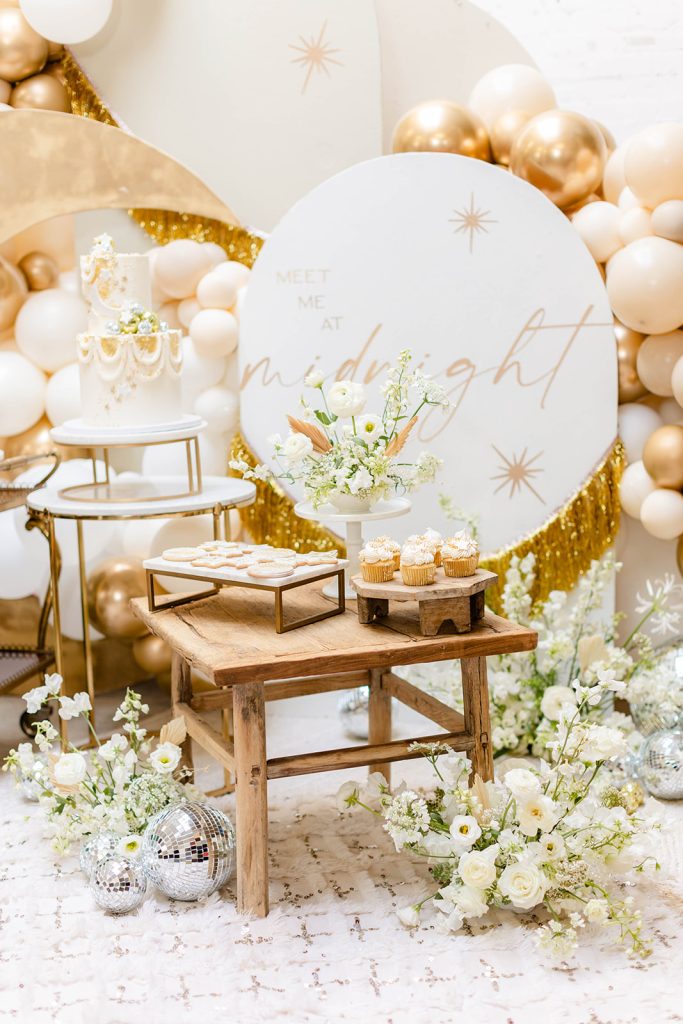 The most perfect dessert sign by Chelcea Creative & Creative Amme!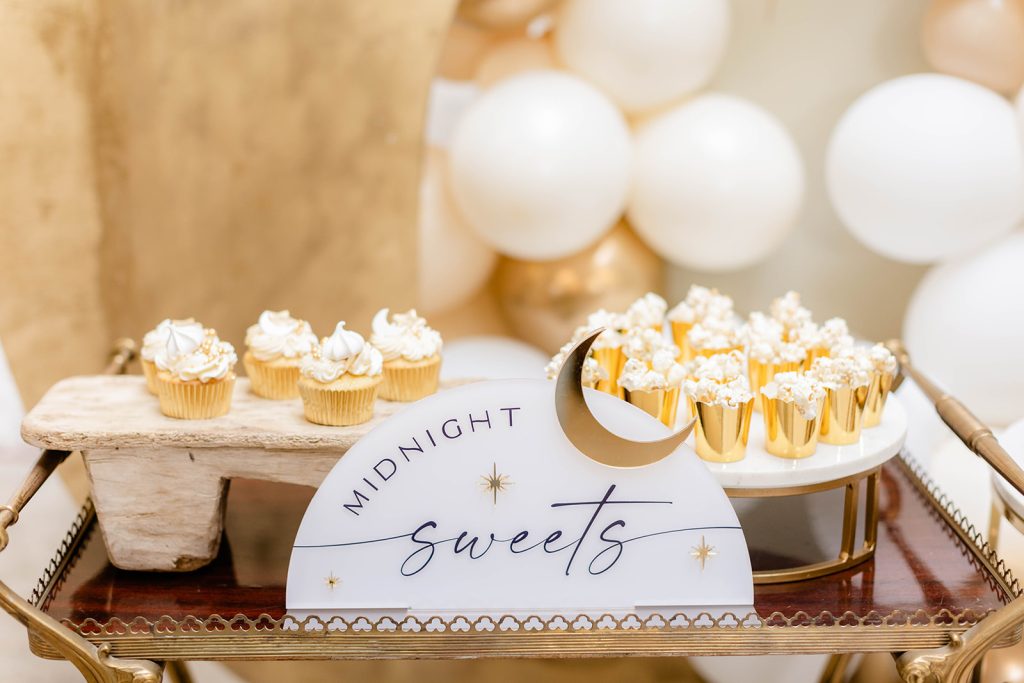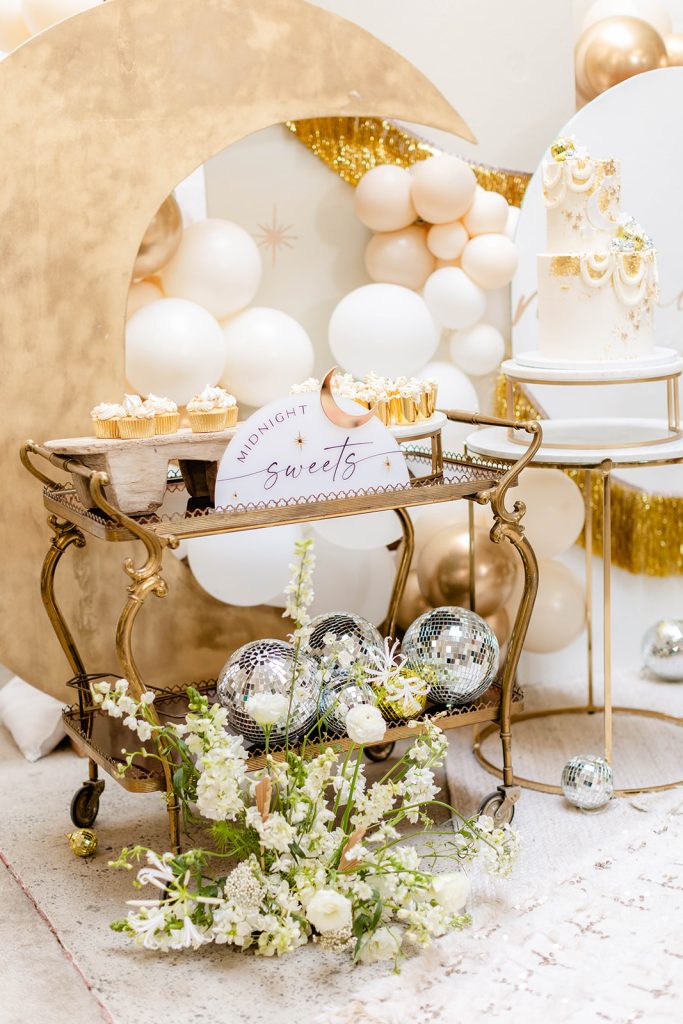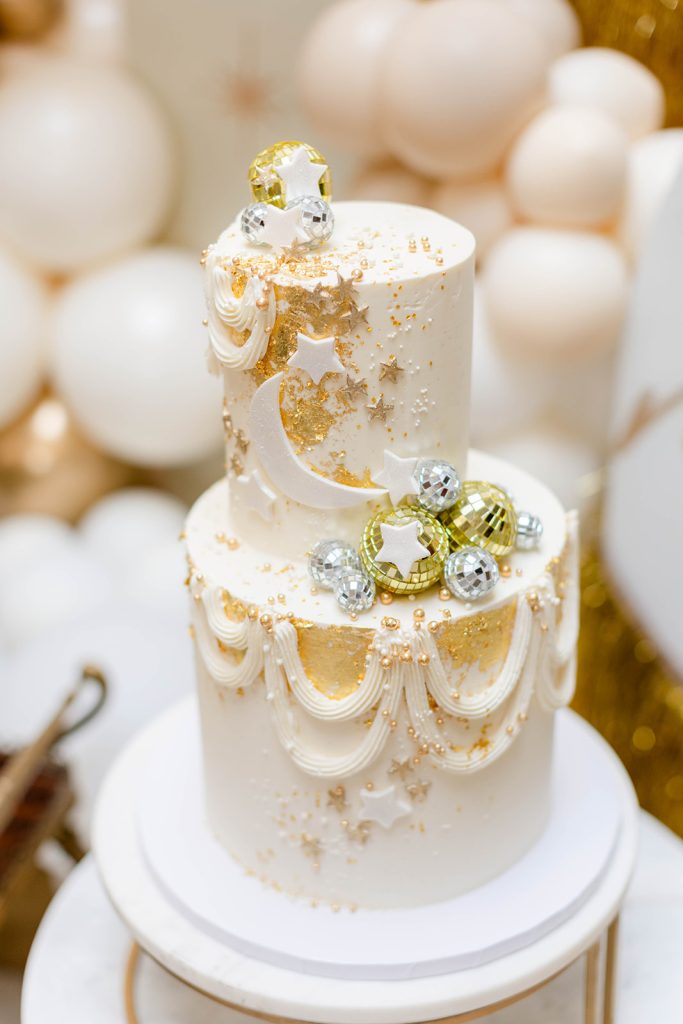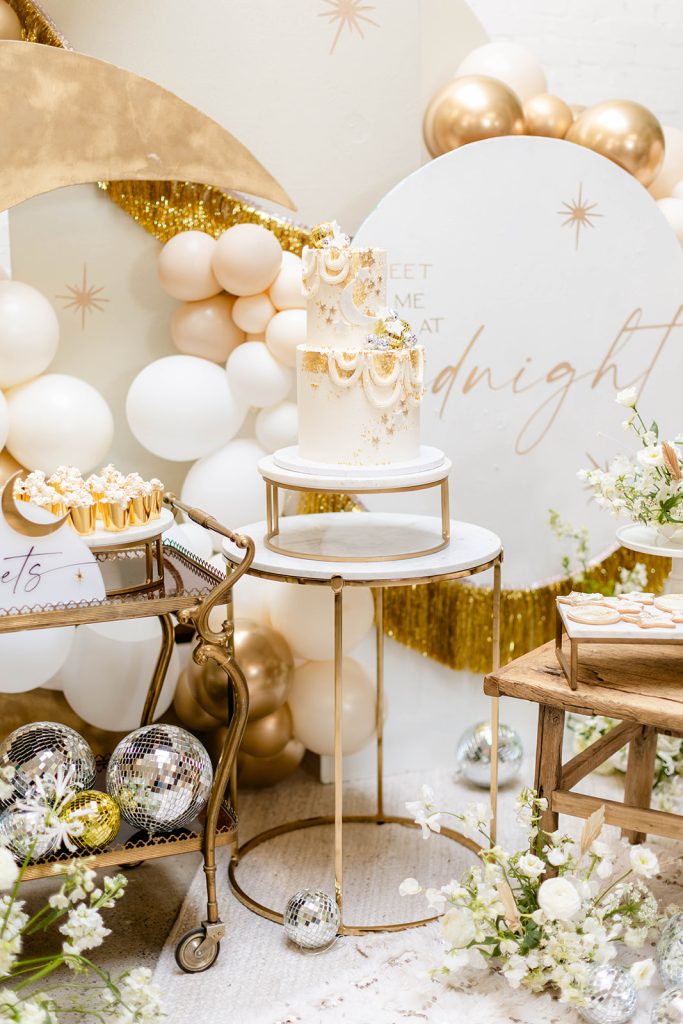 That cake was INCREDIBLE!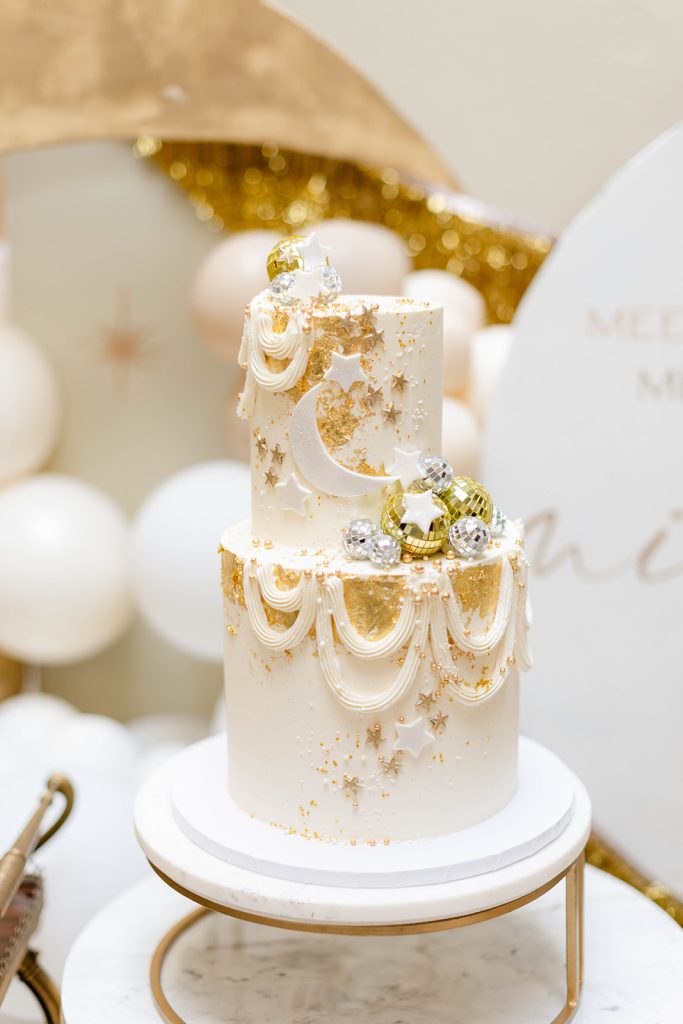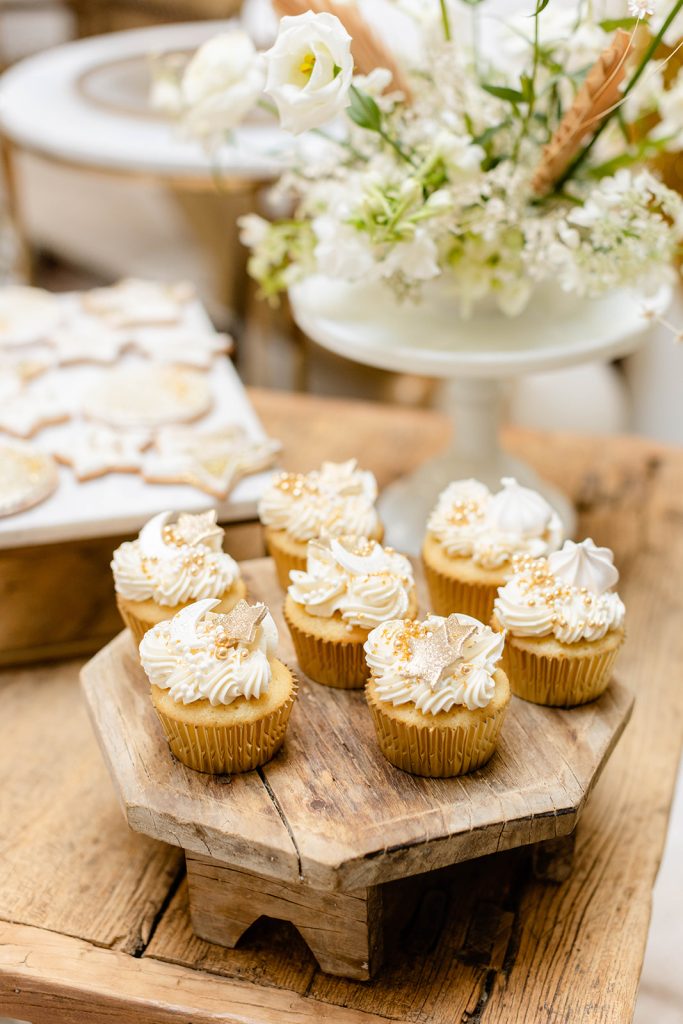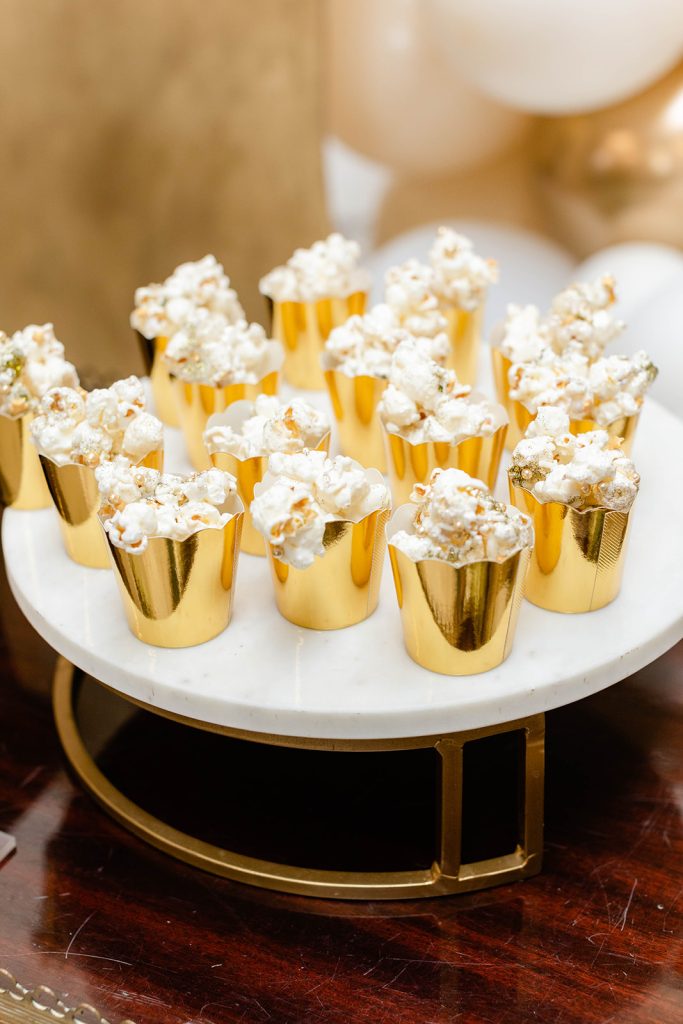 A cake that spills confetti is perfect for NYE!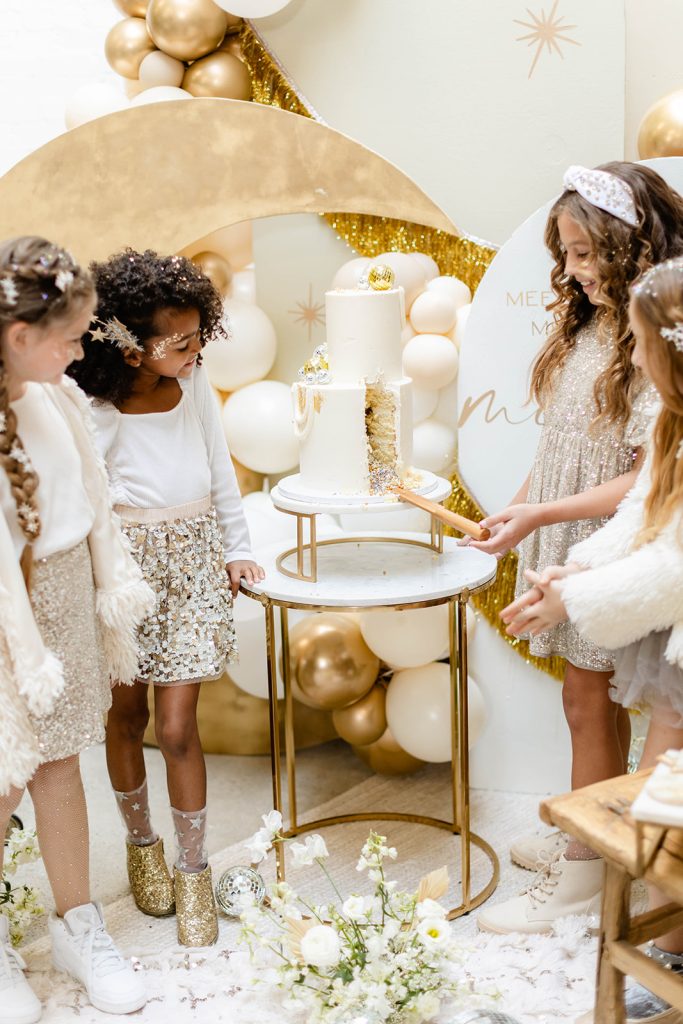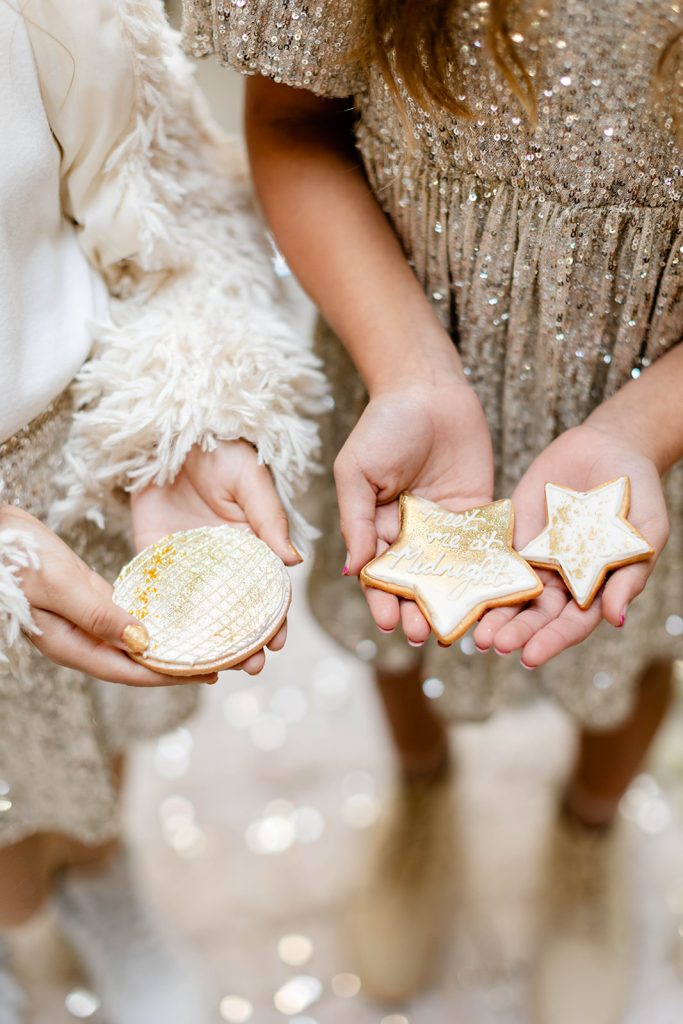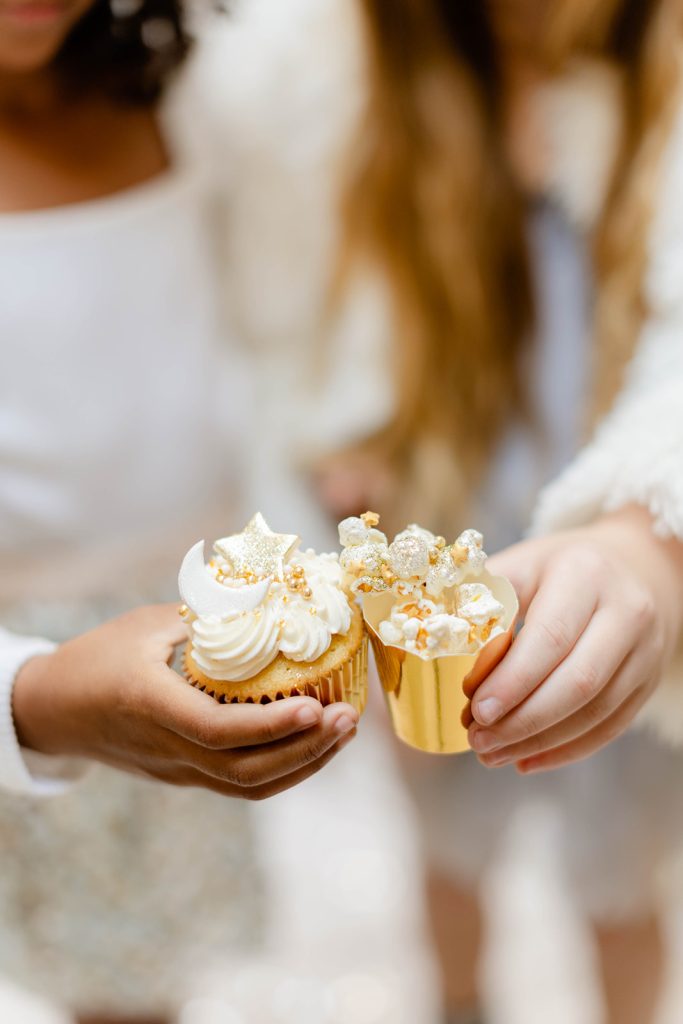 SO much FUN!!!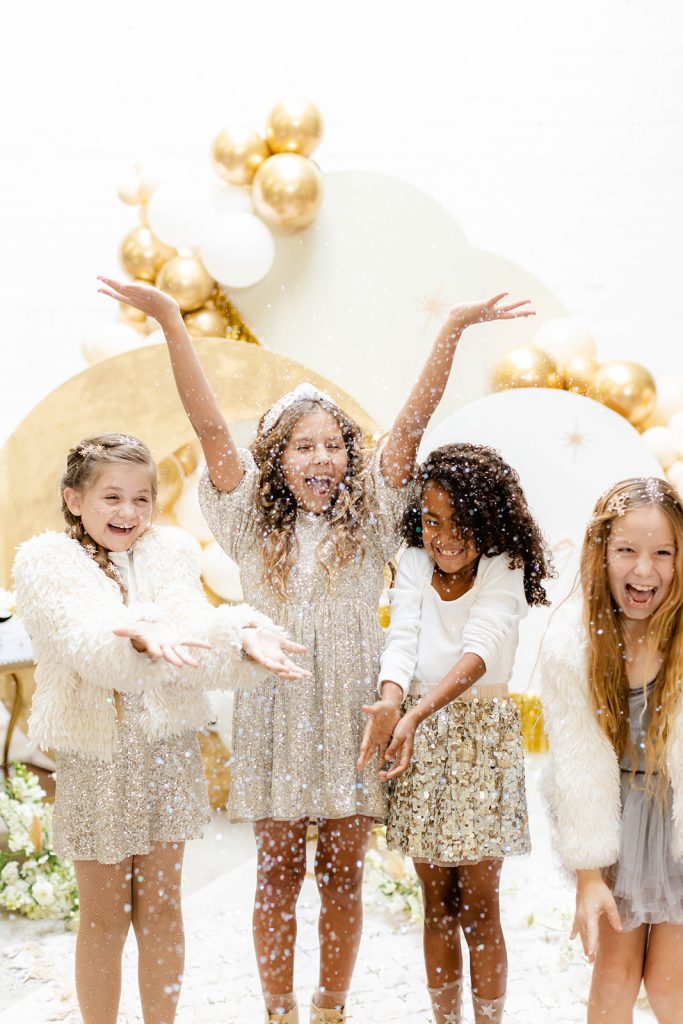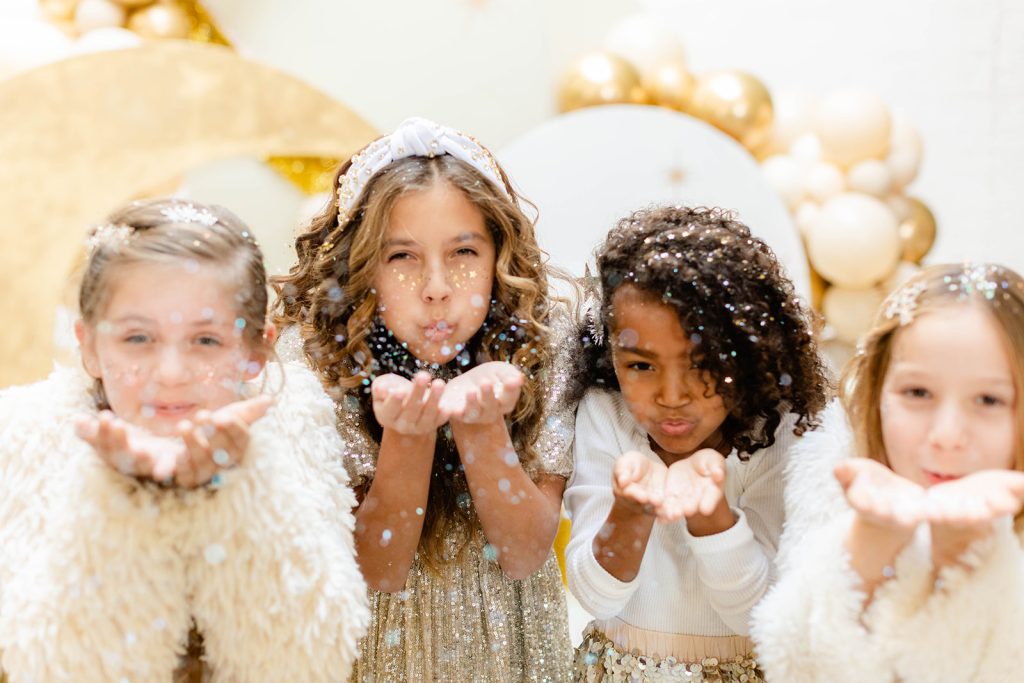 Happy New Year everyone!!!!
xx
Jacquelyn