Next up on our visit to the tropics is a DIY that I know you will love! With this dang heat wave going on it really feels like the tropics so we may as well bring them home. I asked the lovely ladies of Palms and Petals to help make a tropical inspired wreath and they are sharing the easy steps to it today! It's a modern take on a wreath with a tropical twist that will look cute on any front door, and make Summer last a little bit longer!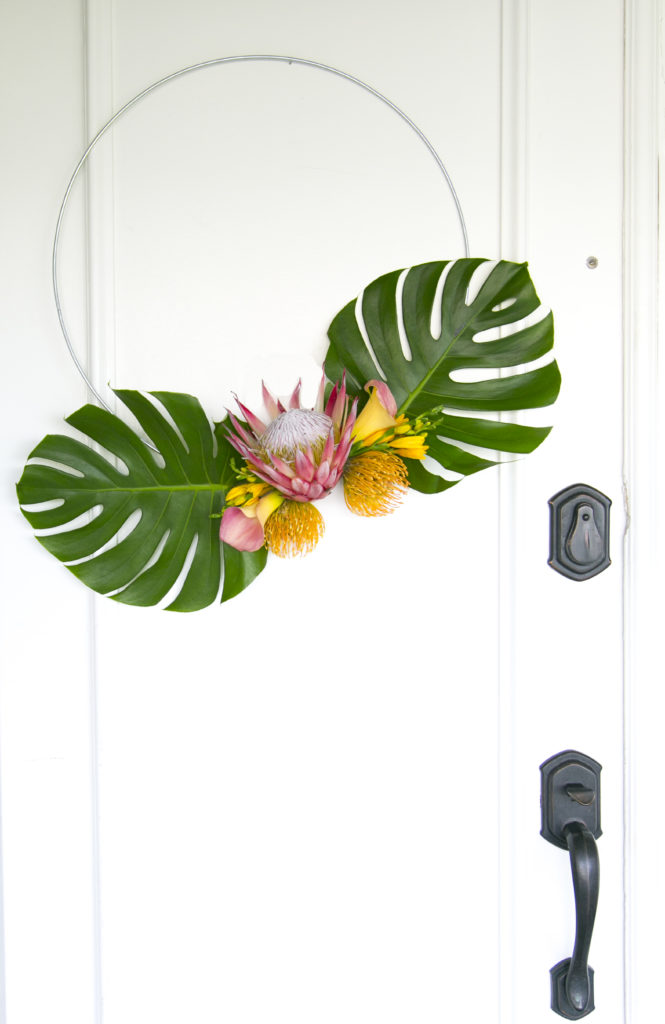 I love a good DIY and one that makes my home look cute is even better… Keep scrolling to see all of the pretty photos by Riley Starr Photography.
From the Palms and Petals ladies…
Creating this tropical wreath was quite simple. We first went to Michael's aka the hub of DIY materials. In their floral section, we got a 14" silver metal hoop, grabbed some floral tape/wire, a hot glue gun, and clear hanging command strips. We then jammed to our local farmers market and got a bunch of flowers that had a tropical feel to it. There are many different tropical flowers that you could use, but we decided to use, the signature monstera leaf, pincushion proteas, mini calla lilies, freesia, sword fern and a king protea.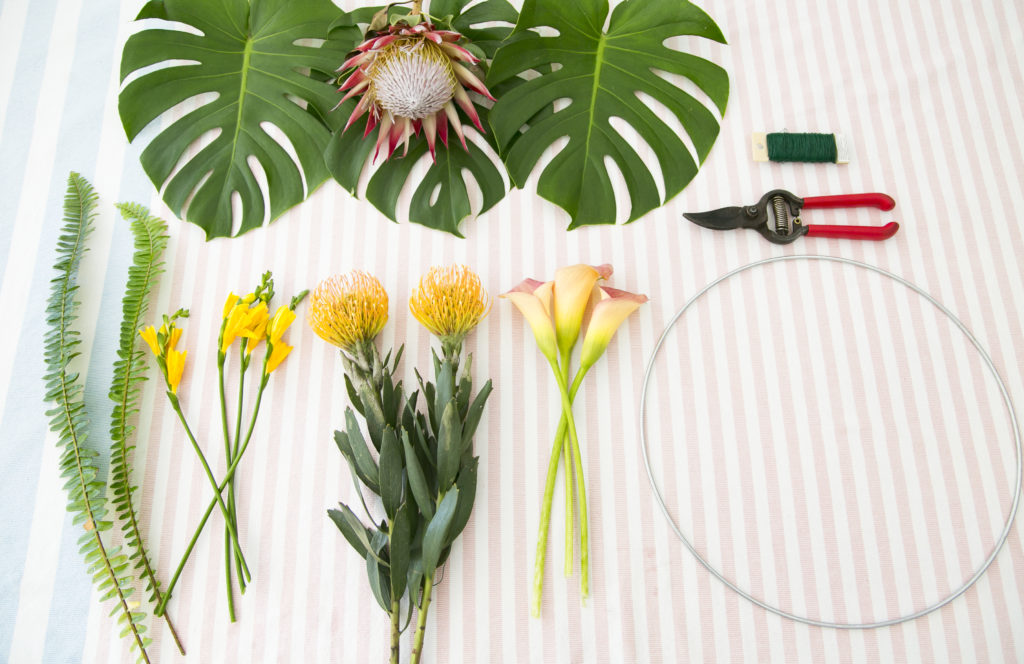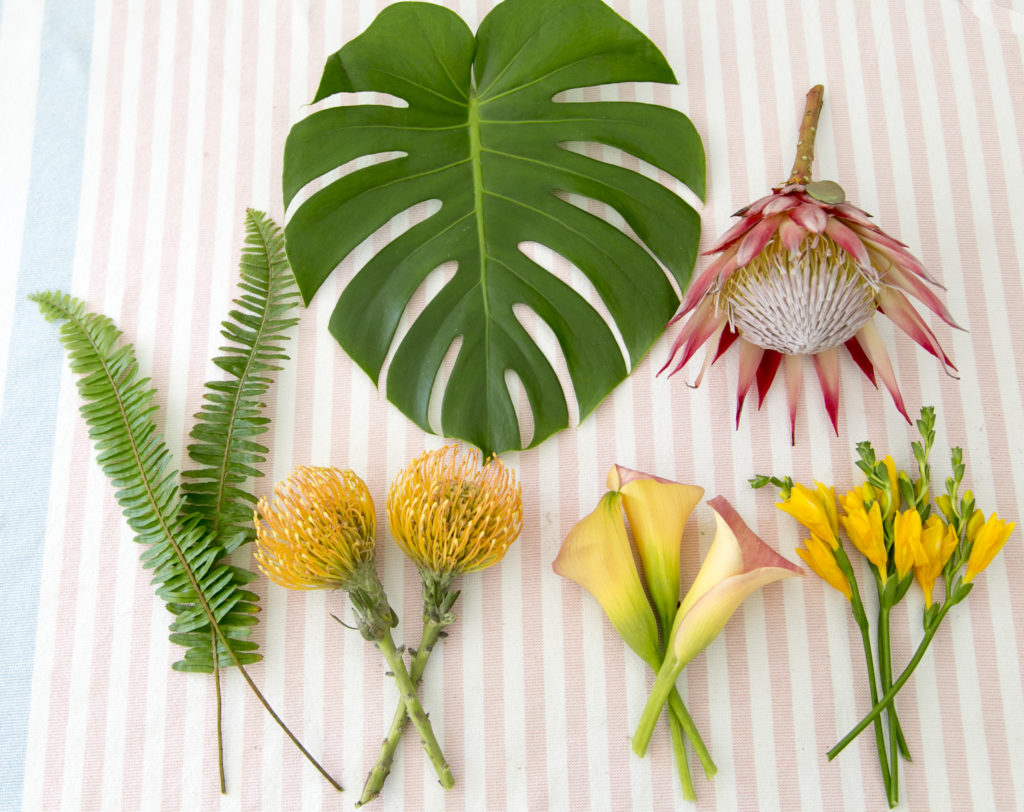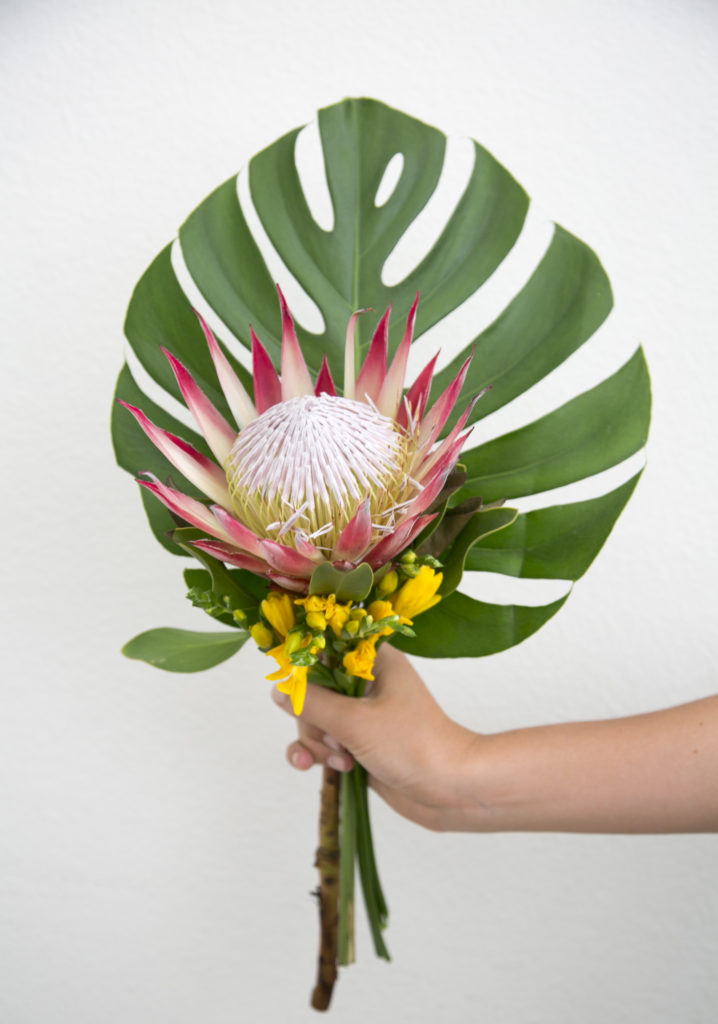 Once we got home to our work station, better know as our kitchen, we first laid out the flowers and set them on the border of the hoop to visualize what it would look like. Then we put our 'Green thumb' to work by cleaning all the leaves off the stems and cutting them to the length as shown in the photos.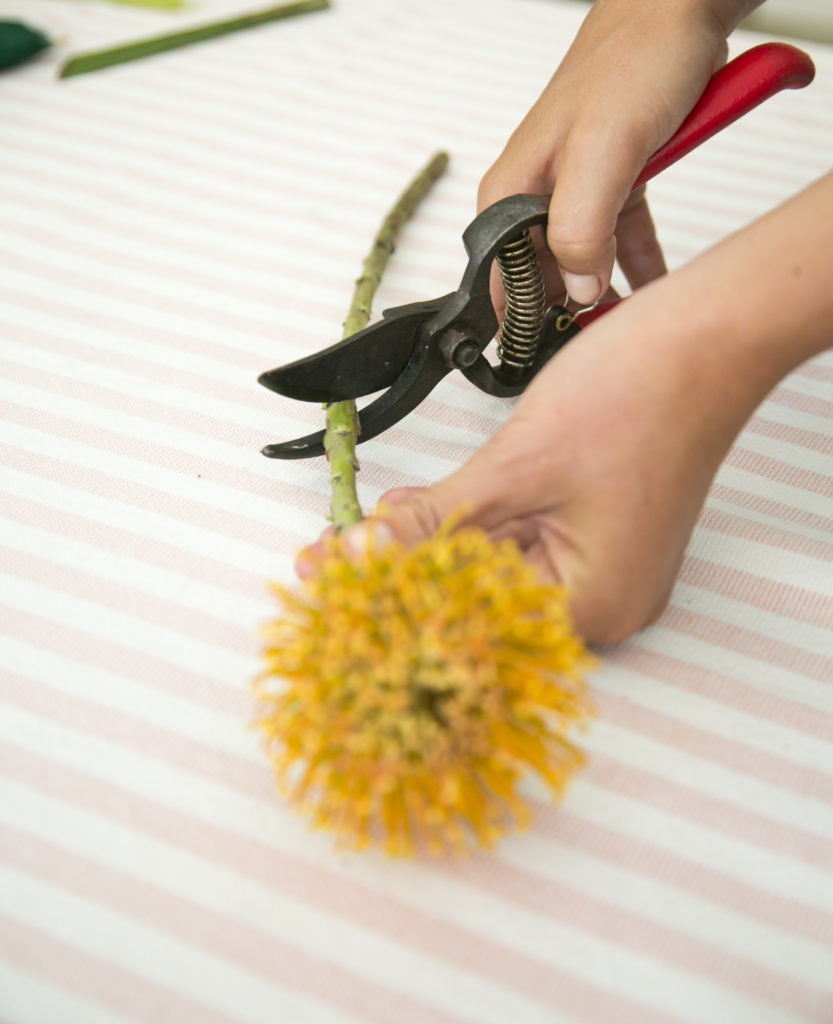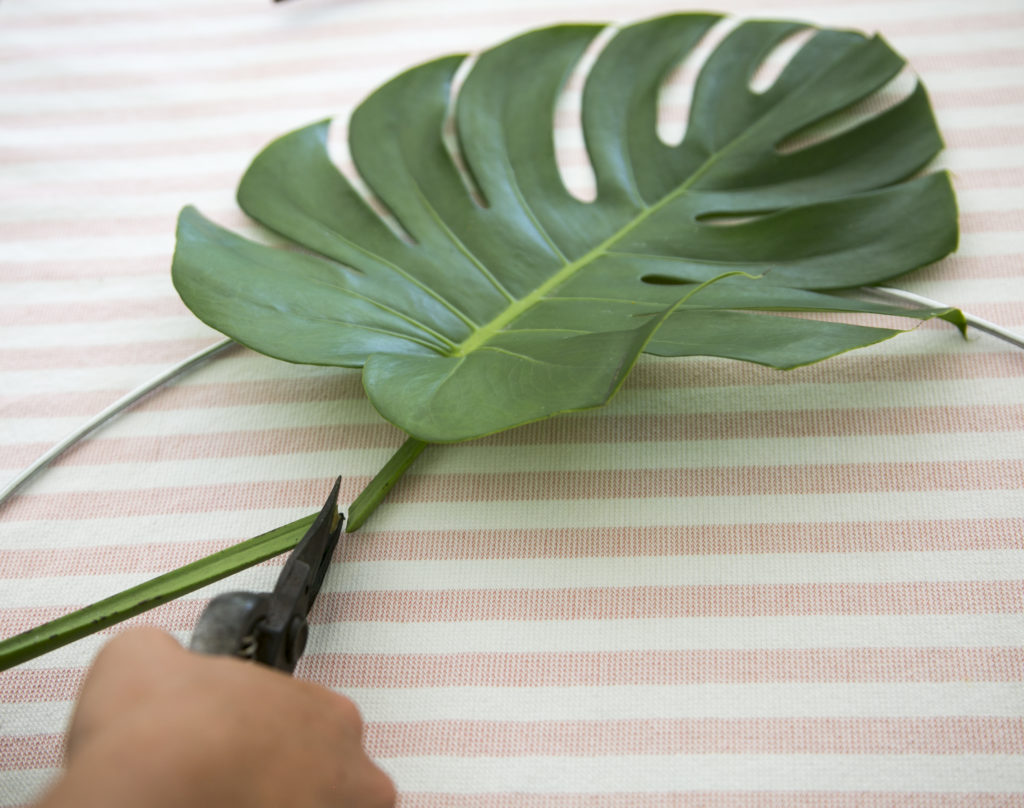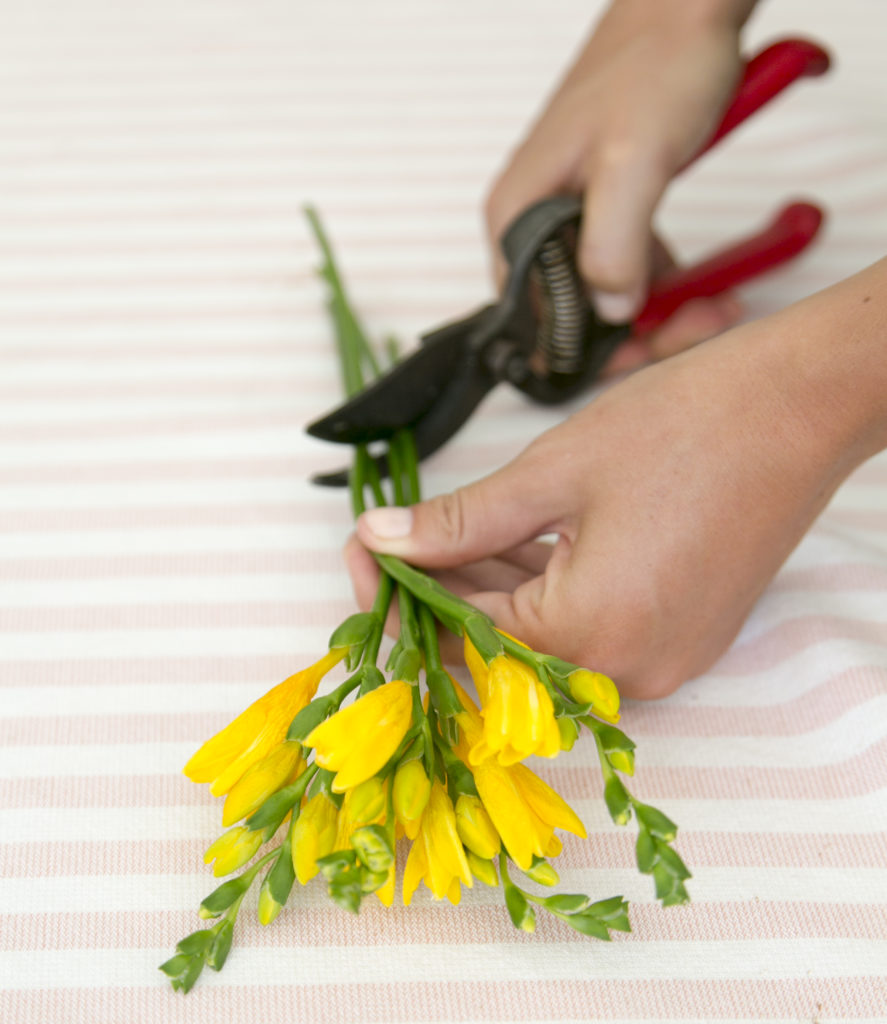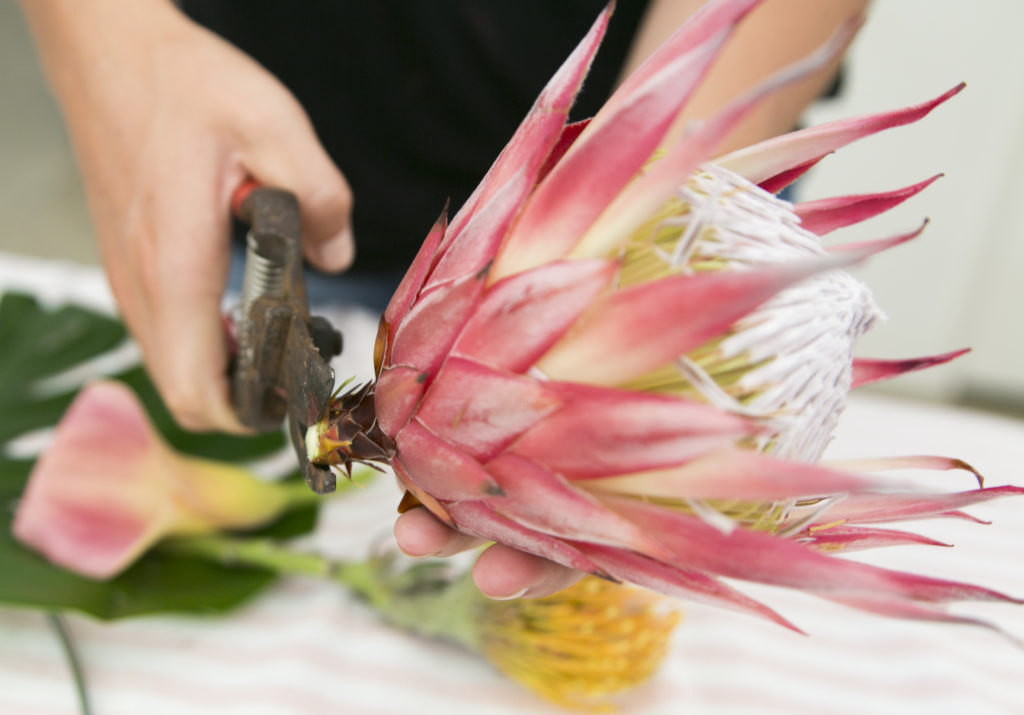 After, we started wiring the stems to the hoop. Also, for extra support we put floral tape over the wire.. We worked our way from the side of the hoop to the middle and repeated the process on the other side. We saved the main statement flower for last, the almighty King Protea.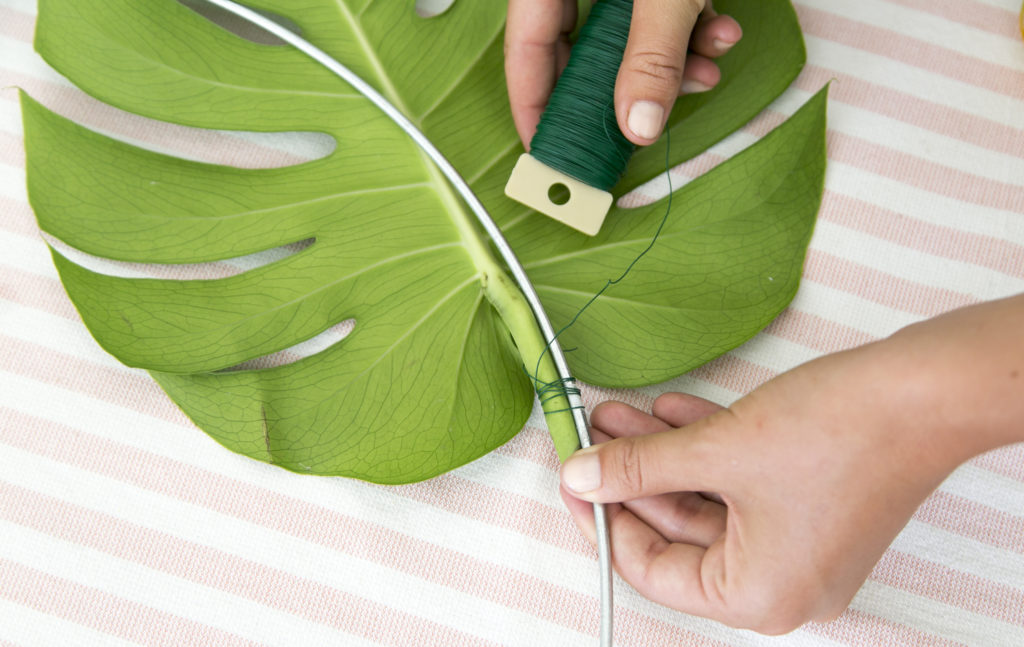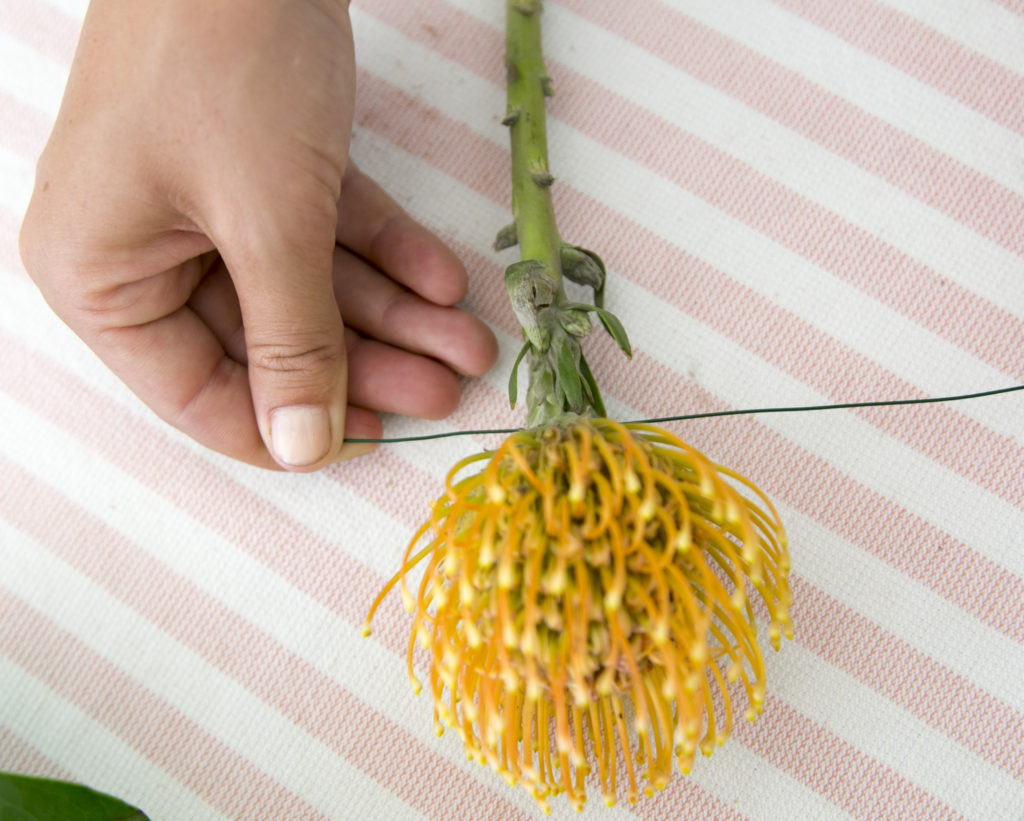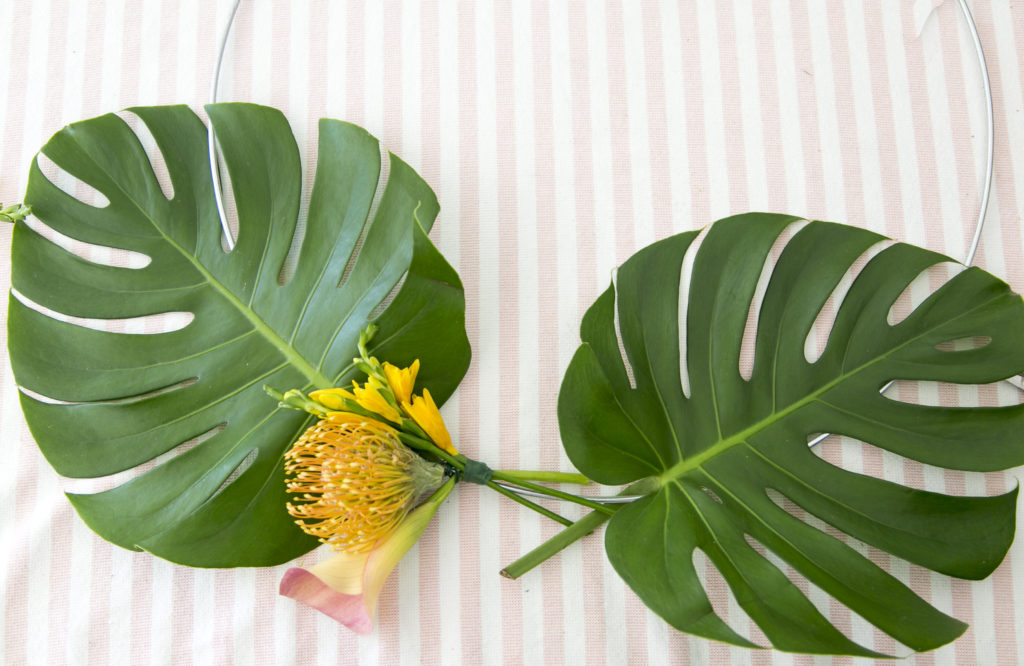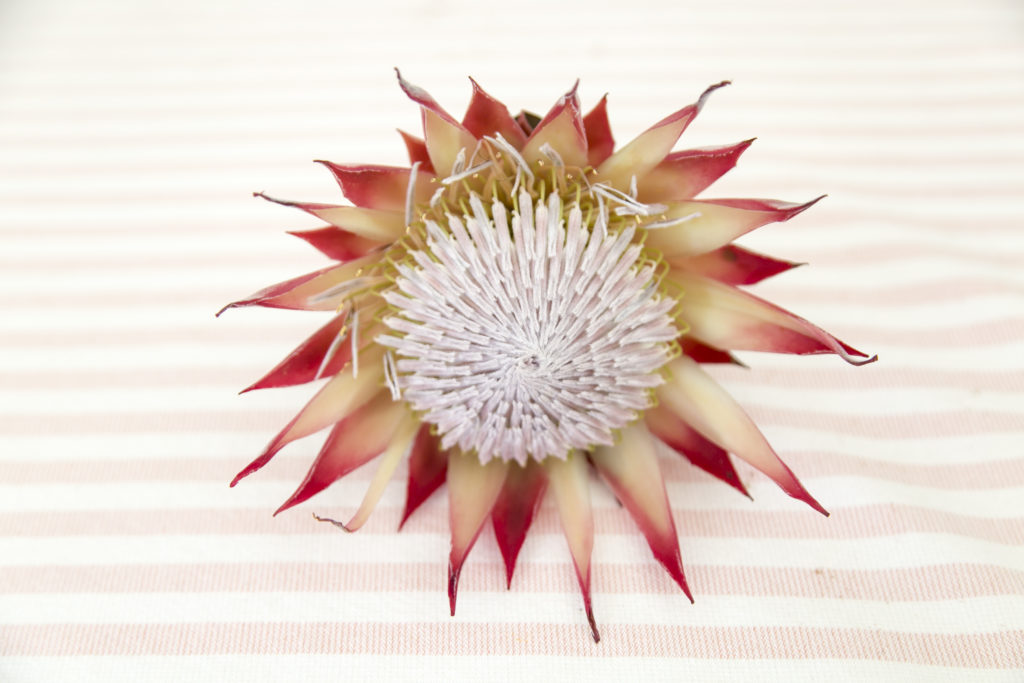 We cut a sliver of the Monstera leaf off from a other stem and wrapped it around the bottom of the hoop so we could hide our work on the bottom and secured it with hot glue. Once that felt stable we hot glued the protea. Finally, we put one command strip on our front door and whala, we got ourselves a beautiful tropical wreath!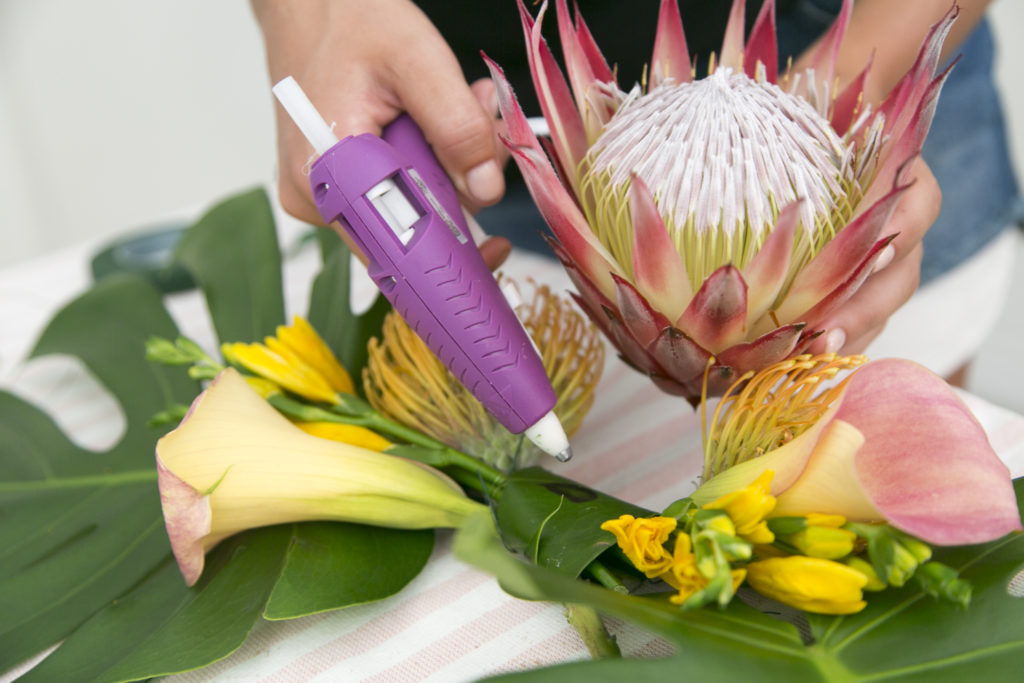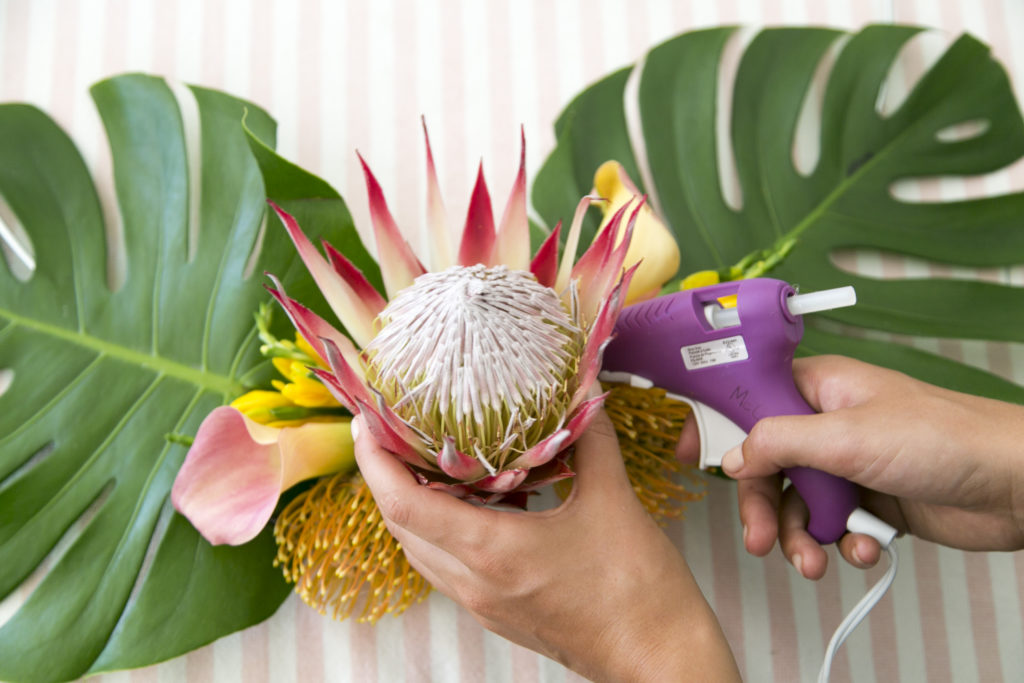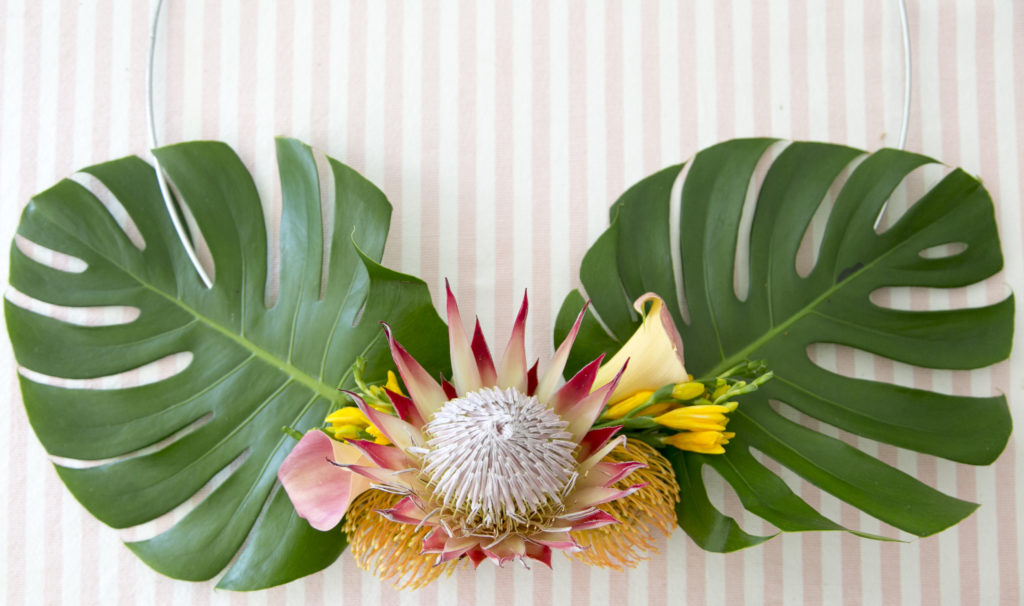 The tropical wreath is so easy to make and all it takes is 20-30 minutes. So go drop off your kids at school, take a quick run to Michael's and the market, and create a memory of your past summer with a tropical wreath!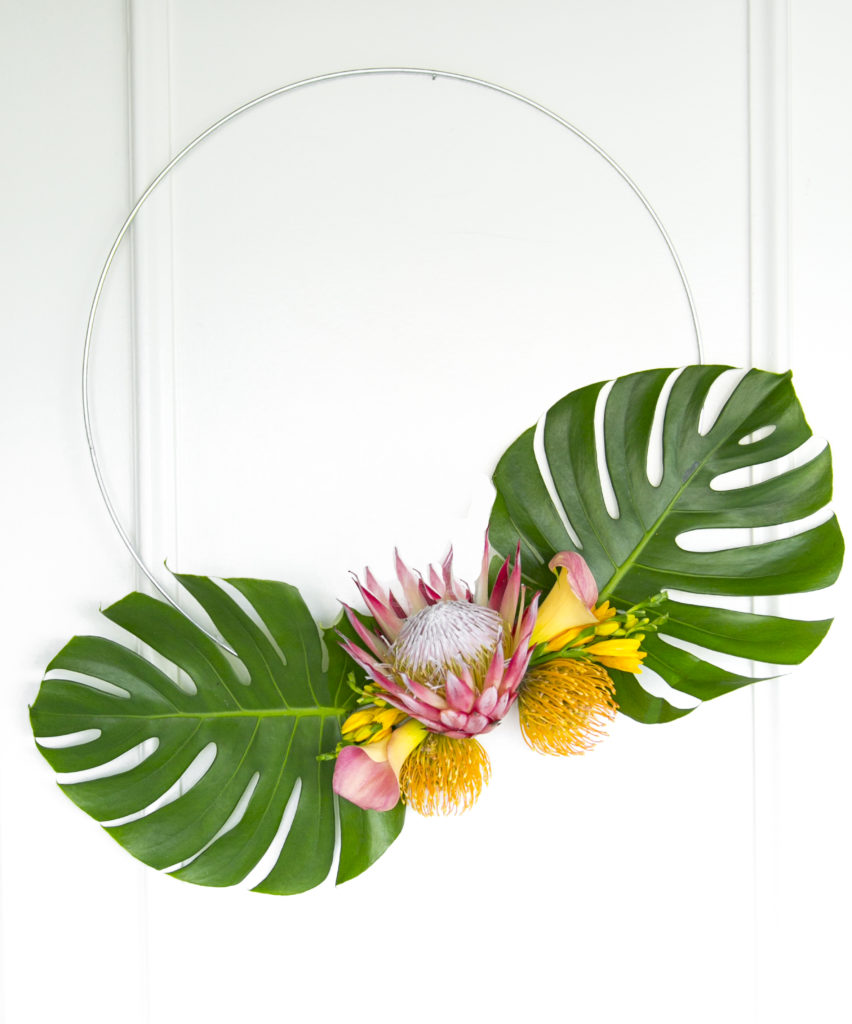 Thank you ladies for teaching us some of your tricks! Can't wait to try this one out myself!!!

xx
Happy Creating!
Jacquelyn