---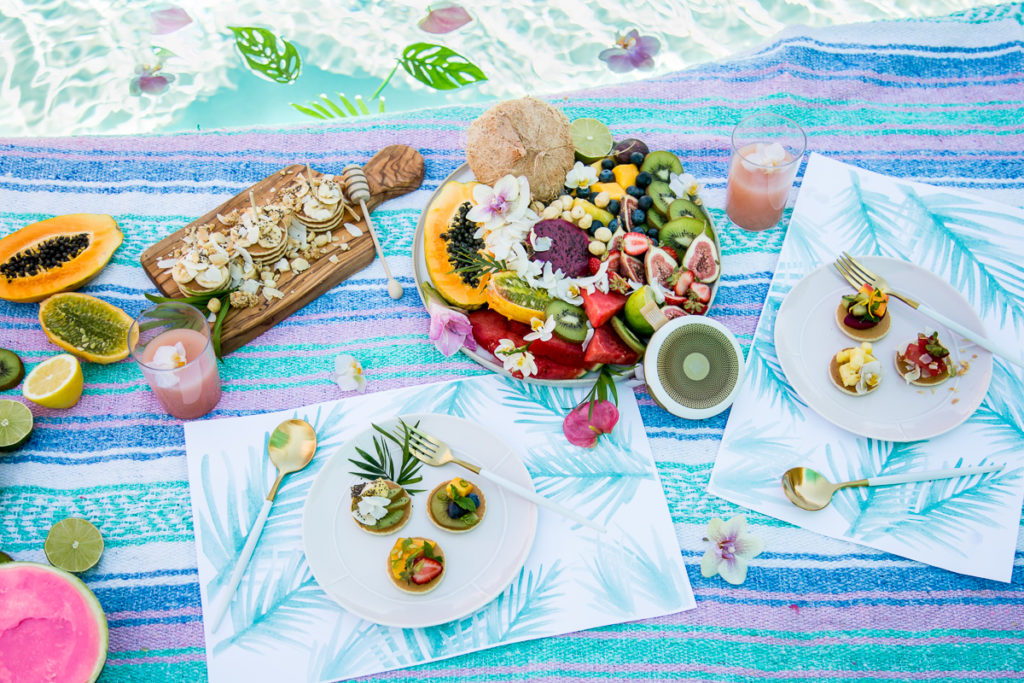 Now, what would tropical week over here at Beijos be without some yummy food? When I get to go on vacation. Pause. Sorry, I just sat here for what seemed like 10 minutes trying to figure out when the last time I went on vacation. Eeks! Looks like that is in order soon! But when I do, my souvenir is indulging in all the food I can get my hands on. So in the mean time, I whipped up a little tropical breakfast by the pool to crave my indulgences. Plus, it's keeping summer going since I'm in full denial of fall approaching.
Photos by Candiss Koenitzer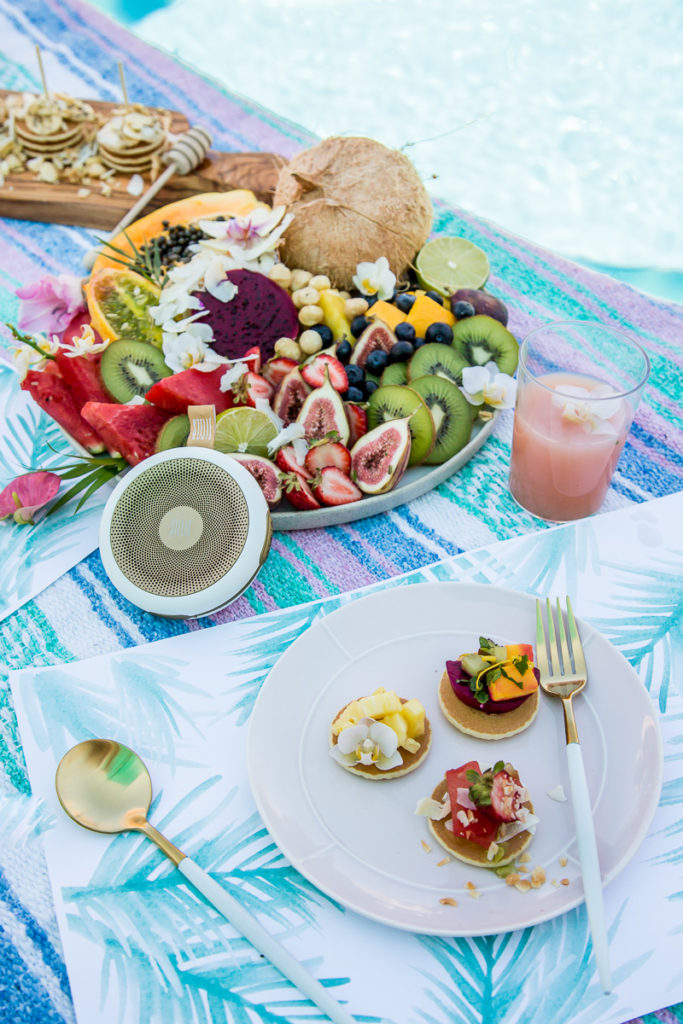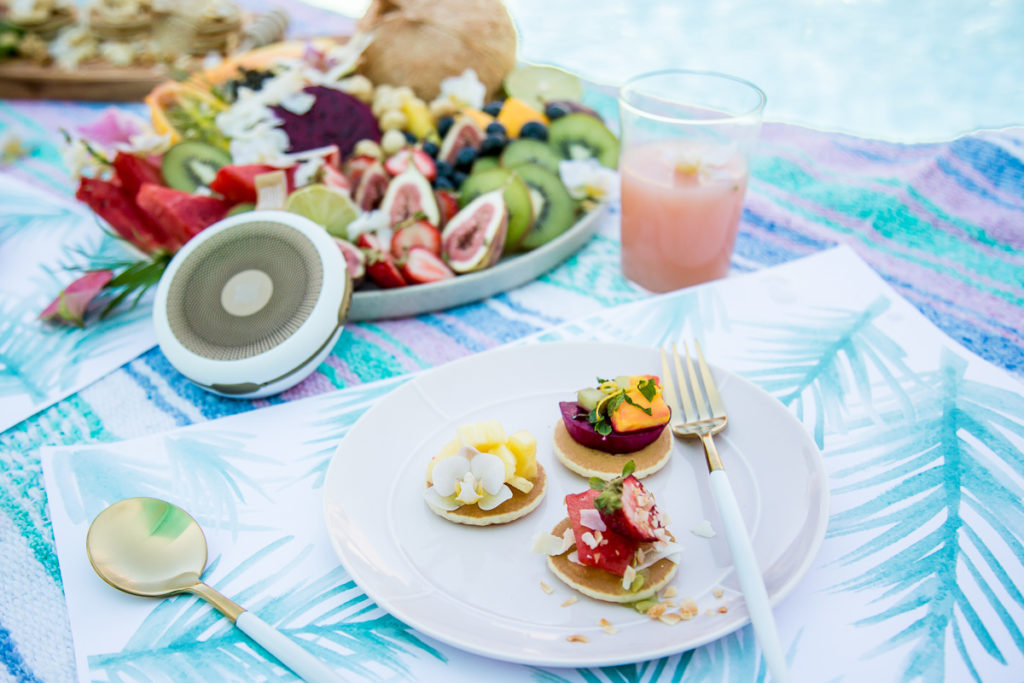 This little setup is perfect for brunch with your besties or just a Saturday morning with the fam. Create your own paradise instead of day dreaming about it, and you can do it in no time!
I'm letting you in an on a little sneak peek here guys! Check out the blanket… this guy will be a part of our collab with Gunn & Swain coming soon!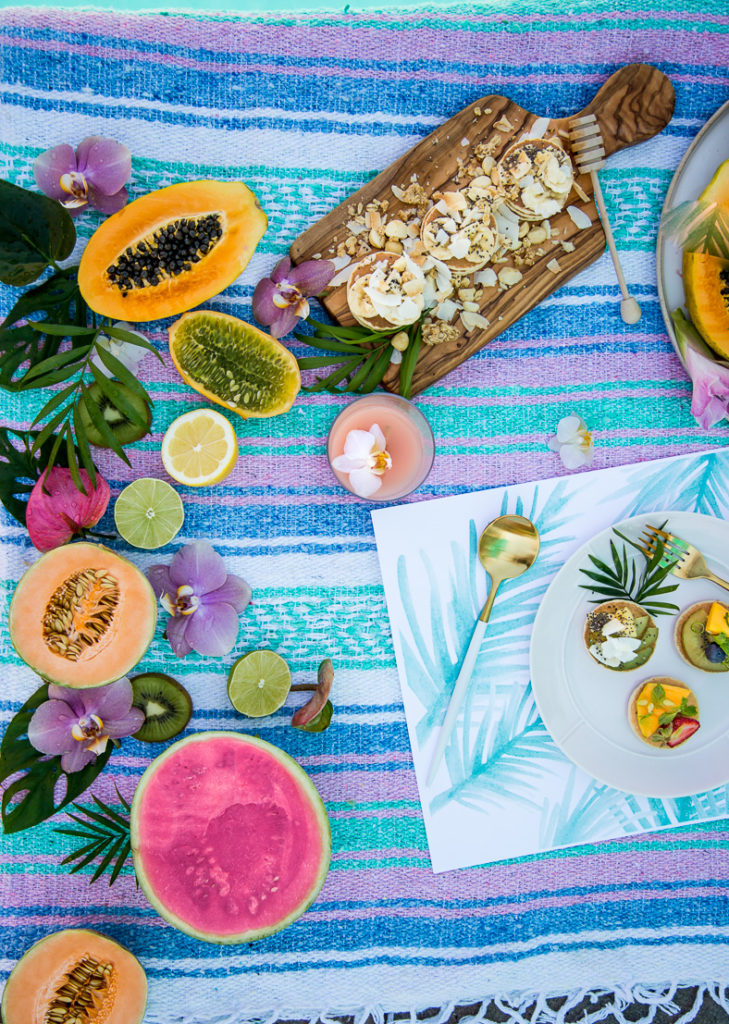 When I had this idea to do a tropical breakfast, so many breakfast items came to mind. Do I go with the popular acai or dragon bowl? No, cause I kinda already did that last year with my tropical papaya bowls. Or what about tropical chia seed pudding that I have seen all over Pinterest? No… maybe I will try that another time. I wanted something with pancakes and fruit. I got it! Mini flat cakes it is! This is a take on all the pretty avocado toasts you see but with mini pancakes and tropical fruit. And of course, you always need a big platter of tropical fruit!
I got a little tropical with my place setting with custom palm frond placemats by Meghann Miniello. Add your tropical playlist to the mix and you are ready to party in paradise but in the comfort of your own home!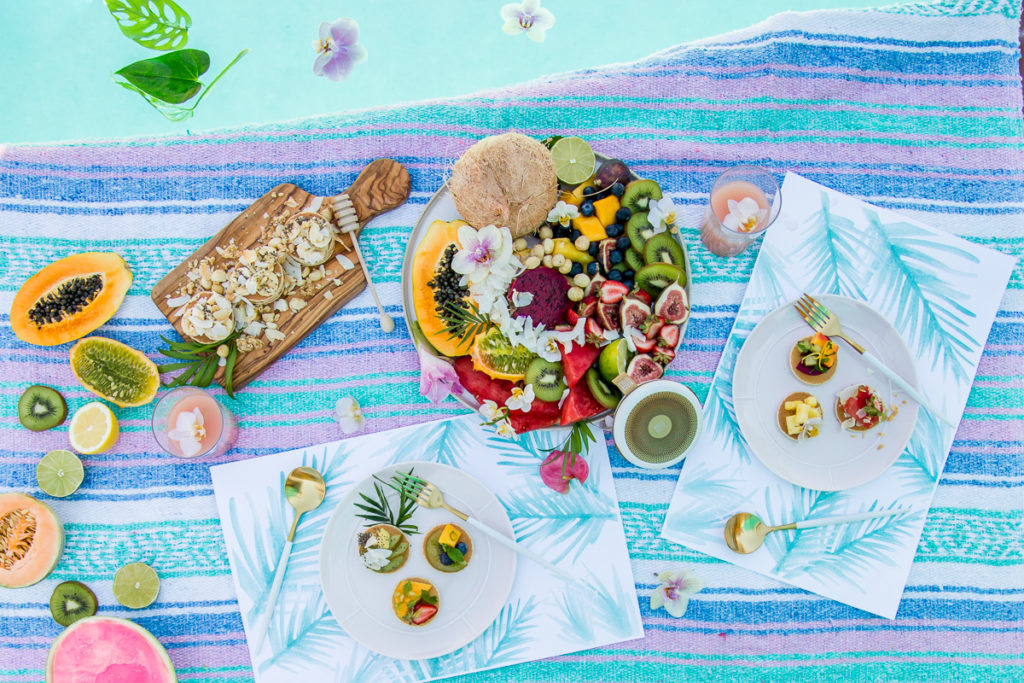 Let's face it. The tropics can be in style all year long, you don't need to wait till its warm outside to bring out some paradise. With summer ending, I'm actually wanting more tropical in my house to keep those vibes occurring all year long. Shop my favorites below!

Happy Friday!
xx
Abby
SaveSave
SaveSave
SaveSave