We're doing a little bit of a throwback on the blog today to this gorgeous shoot we did last Summer… We are still so in love with this one and it has us ready for warm & sunny beach days ahead!
The inspiration for this shoot all started with the thought of a VW Van, the California coastline and a rad vagabond couple eloping on their own…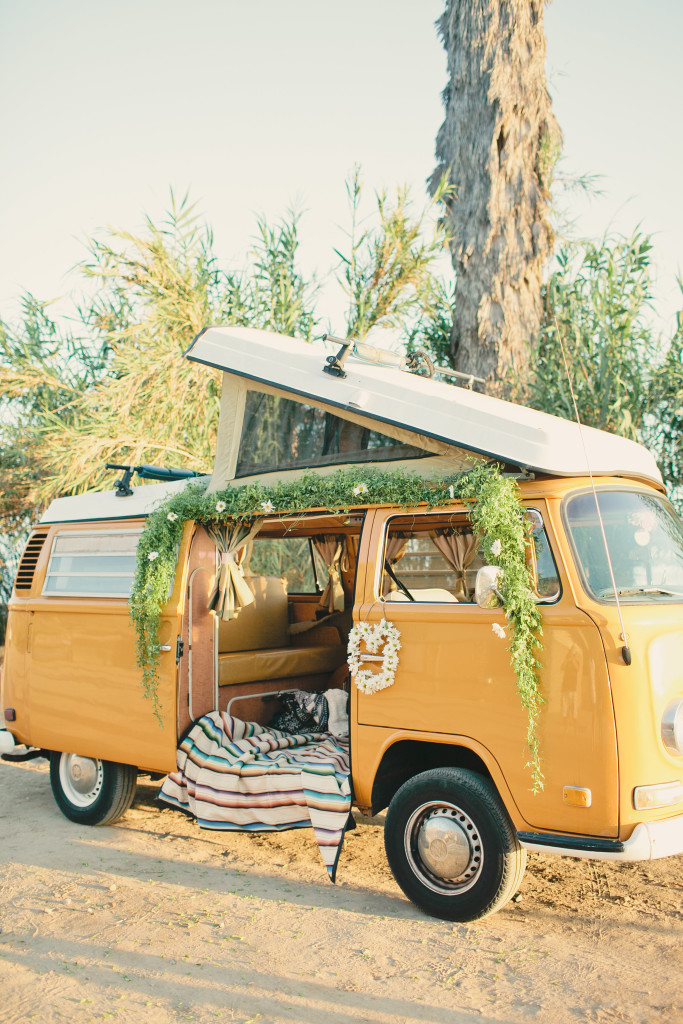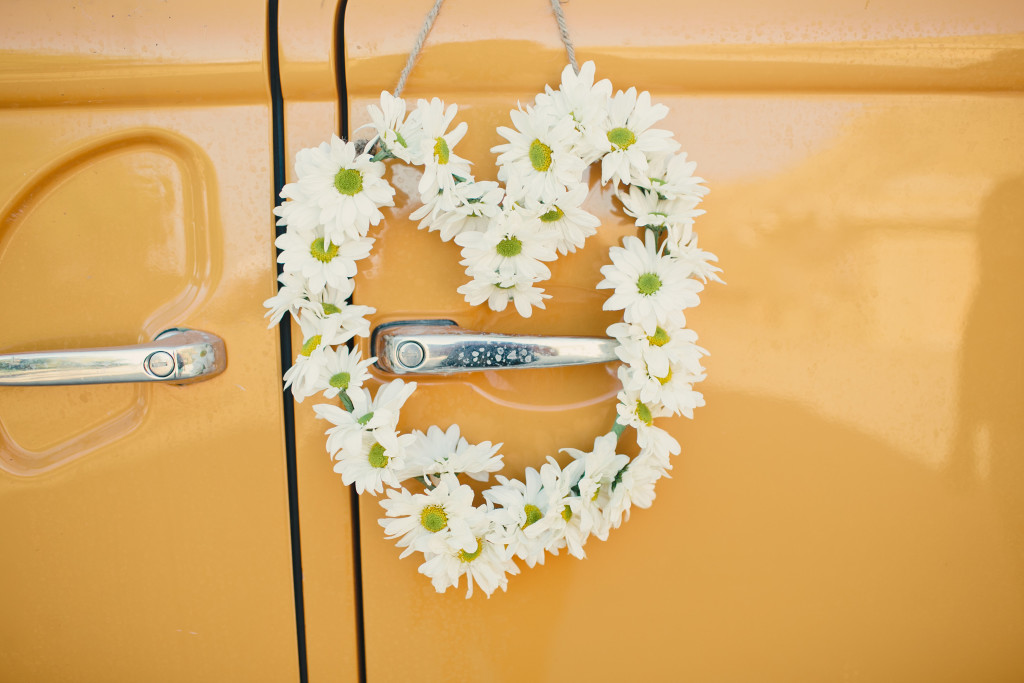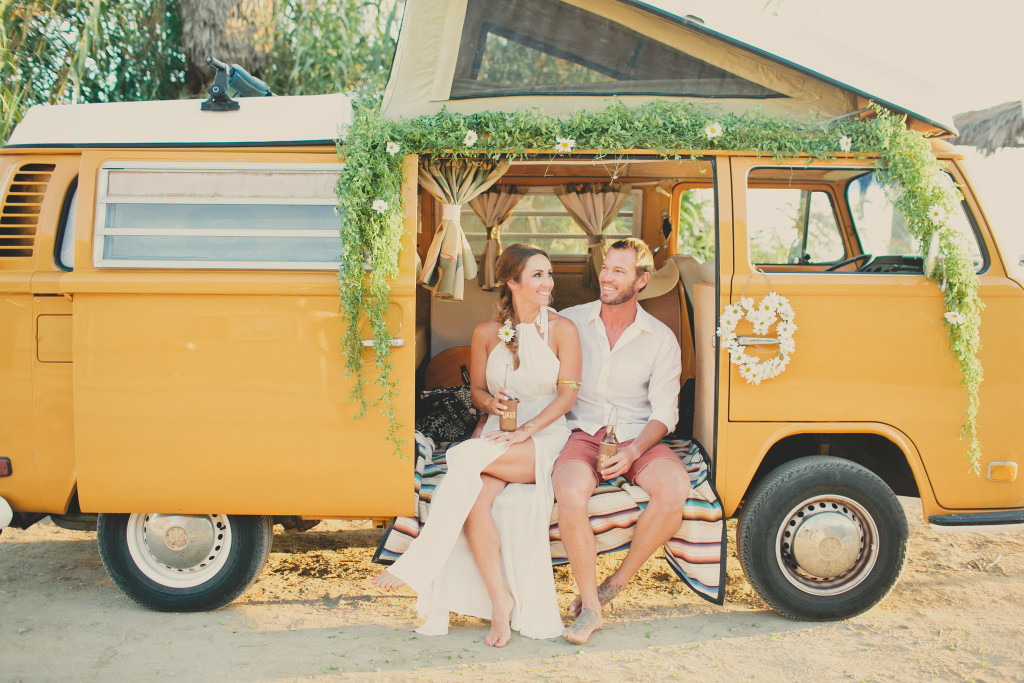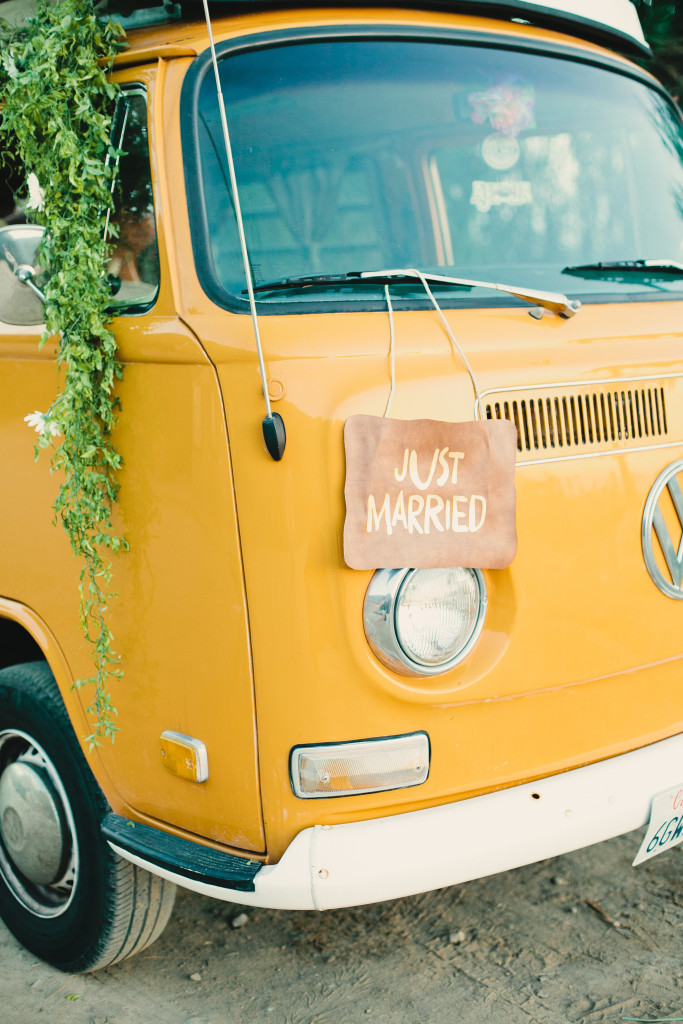 We almost couldn't find a van for this shoot… Then this beauty came out of nowhere and it was the perfect sunny color and everything!  Honestly, made the shoot and our vision come to life!!
We loved adorning the van with flowers by MV Florals and cute signage by Prim & Pixie.  The perfect sign for newlyweds to travel with and the perfect daisies for our hippie couple!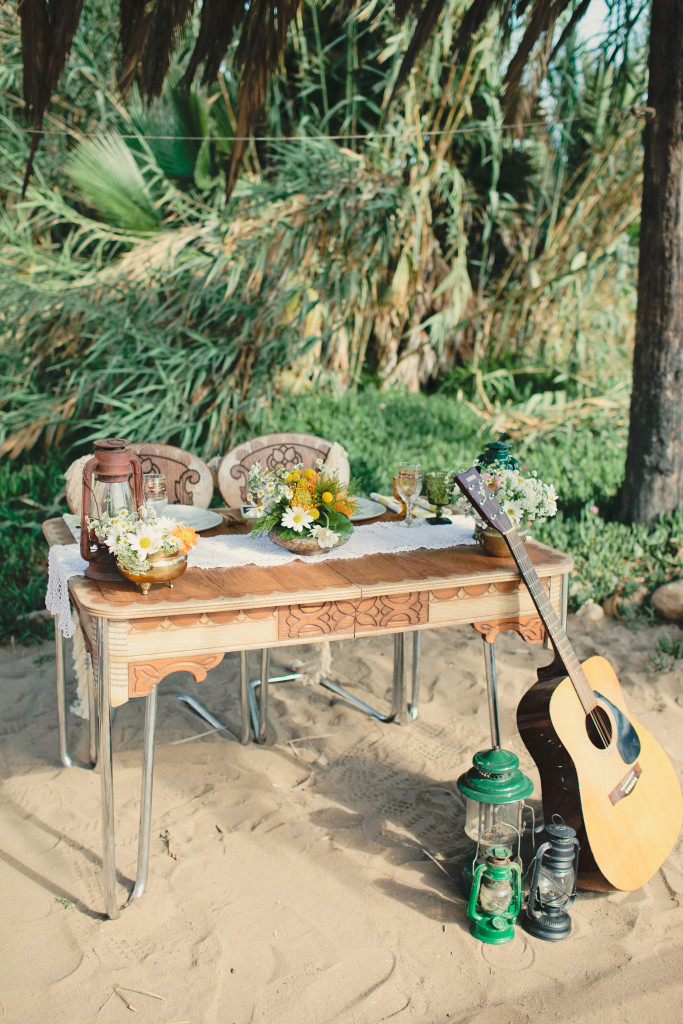 Every hippie couple must travel with a guitar!! How great is this sweetheart table & chairs from Archive Rentals!?  We loved the vintage and folk feel to it.  We added a few of their lanterns and a few of our doilies to dress it up a bit, oh and of course some macrame for the chairs!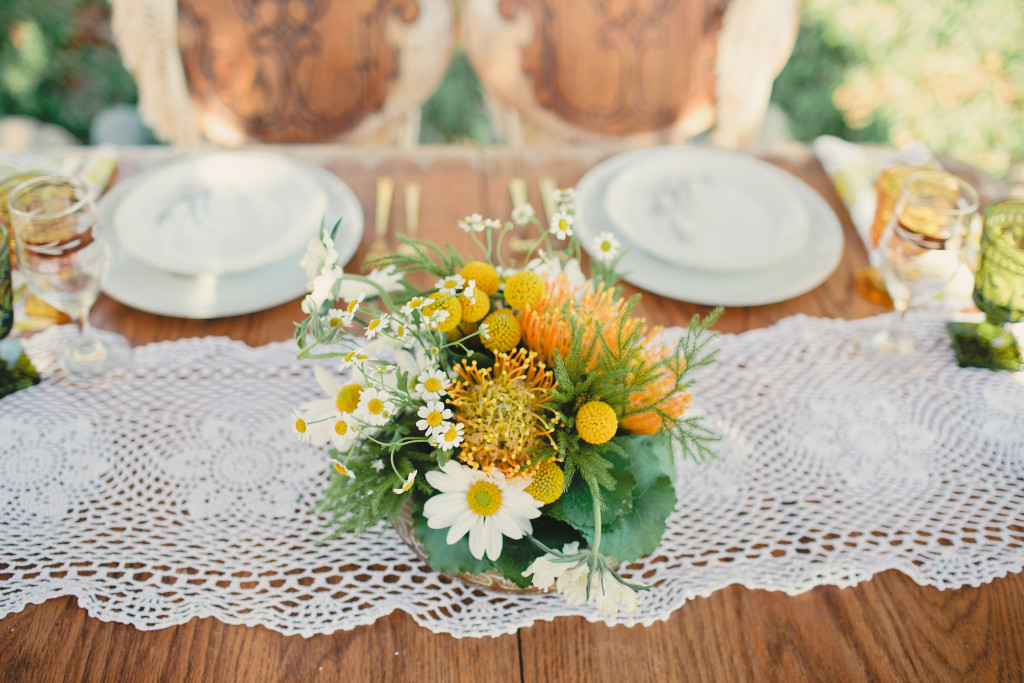 We love the idea of our couple just sitting at their dinner table with their feet in the sand… Awww… Doesn't that sound dreamy!?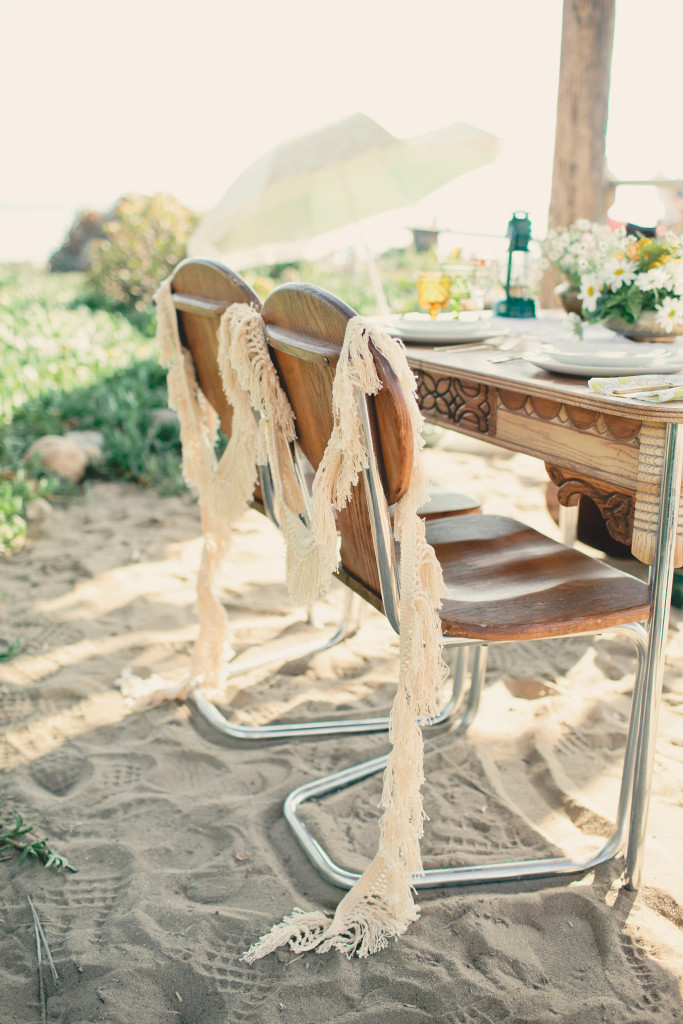 The table was set with gorgeous glassware and china from Borrowed Blu… We can't get enough of her collection, and this wheat pattern on the china adds such a great detail to the table setting.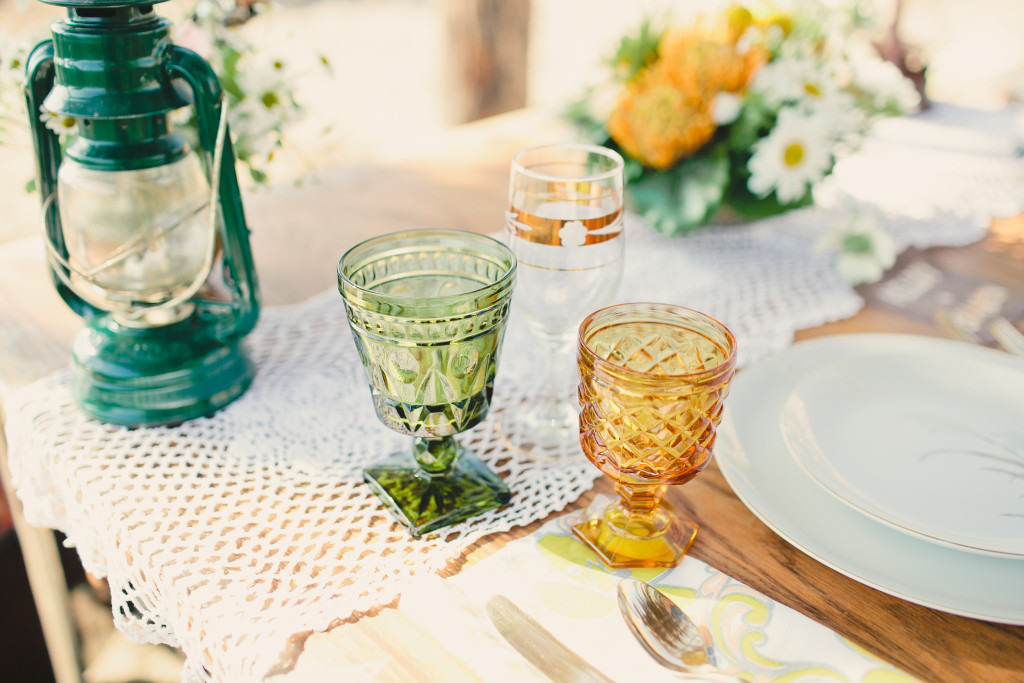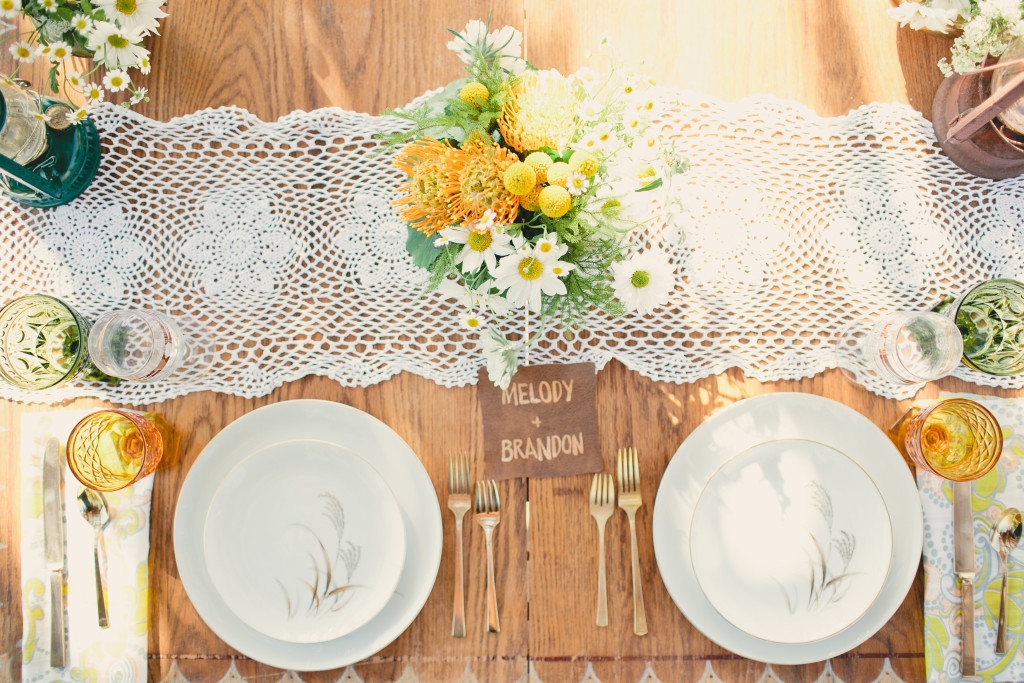 We really love this invite suite with leather details from Prim & Pixie…  Complete with pressed flowers!!
And who wouldn't love this set up!?  The umbrella from Kerry Cassill & leather pouf from Cleobella make the perfect relaxation station for our couple to get cozy on!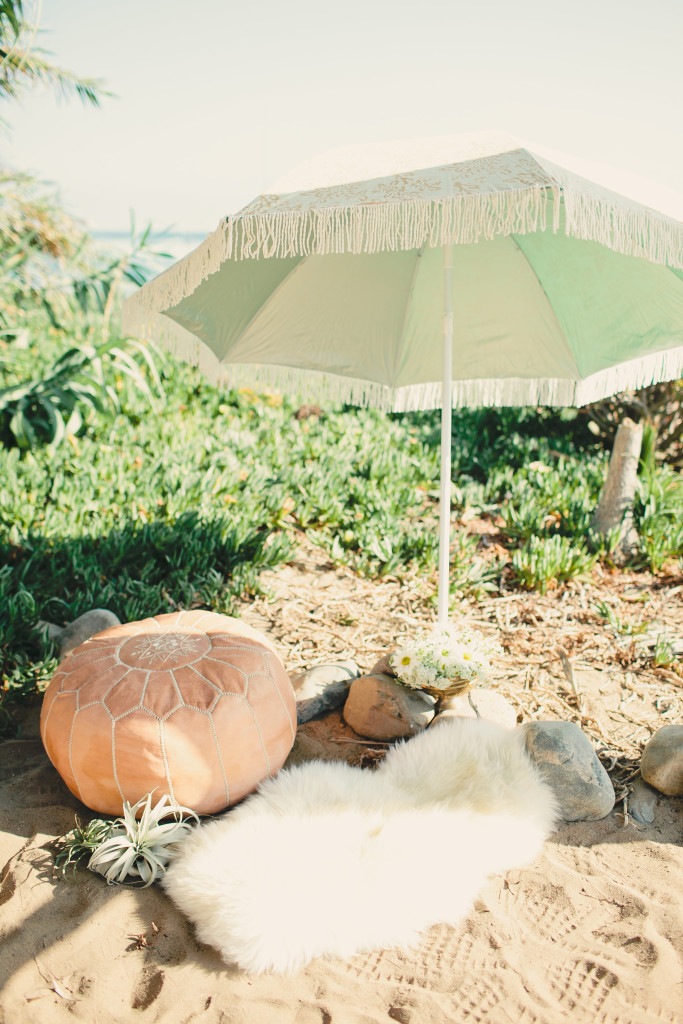 Now about that couple… They are definitely a laid back duo, traveling a long, but that doesn't mean the bride can't get a little fancy!  We had her wearing a gorgeous yet simple dress from the Stone Cold Fox and adorned with jewels from Cleobella, Flash Tattoos and flowers in her hair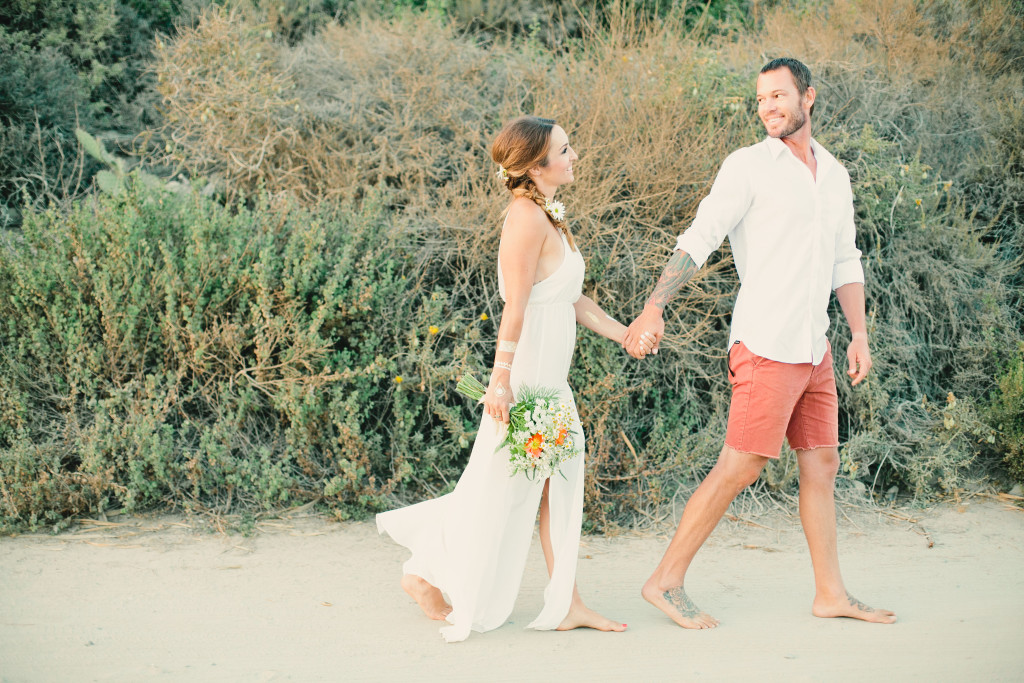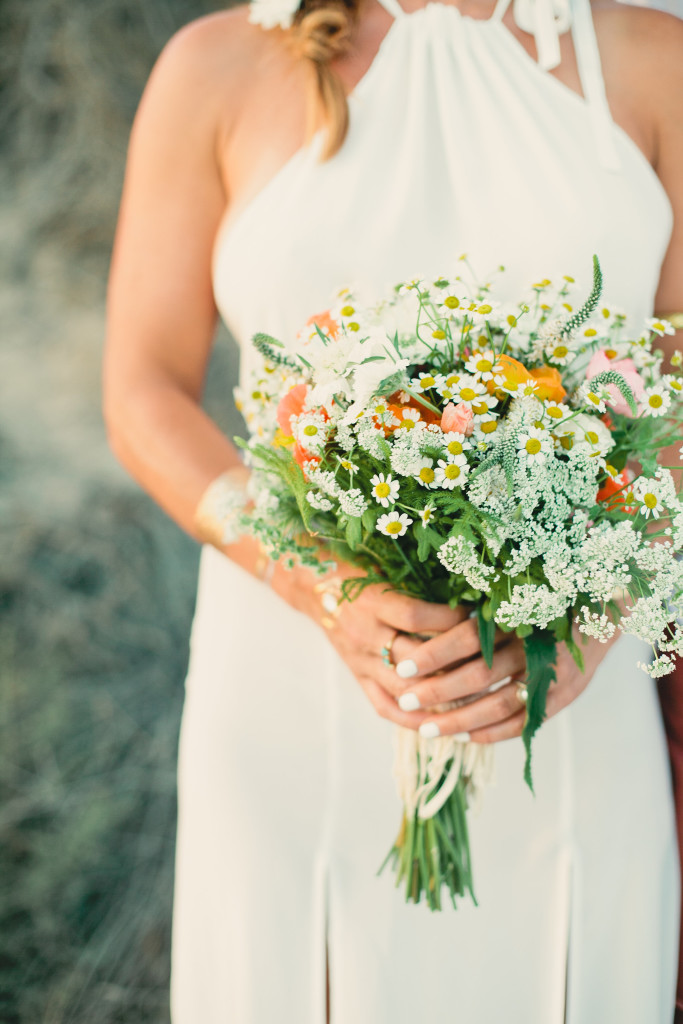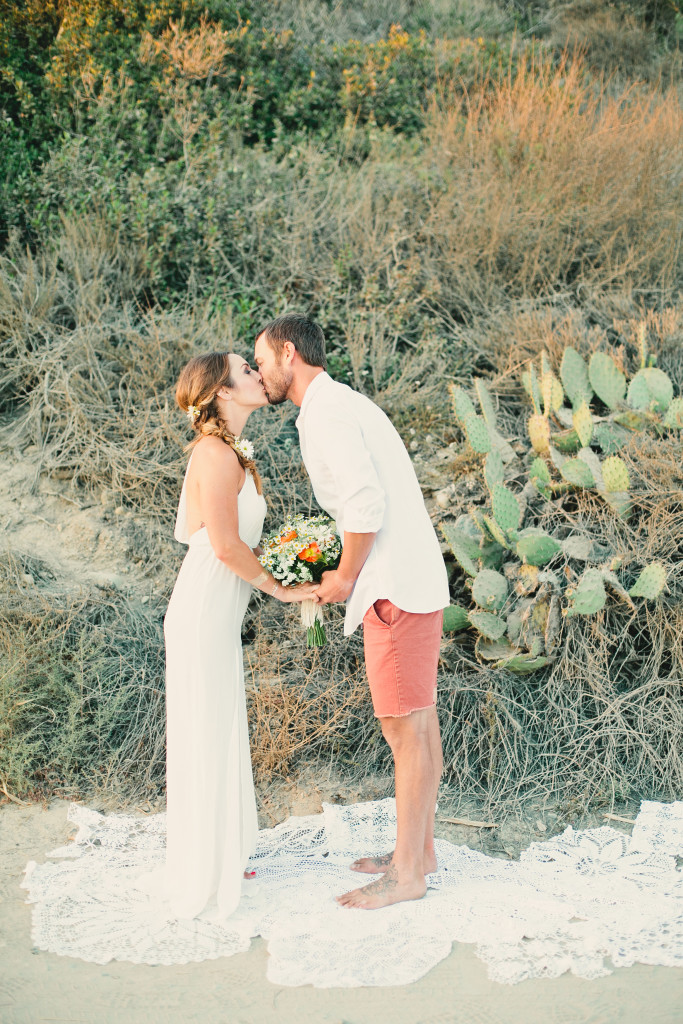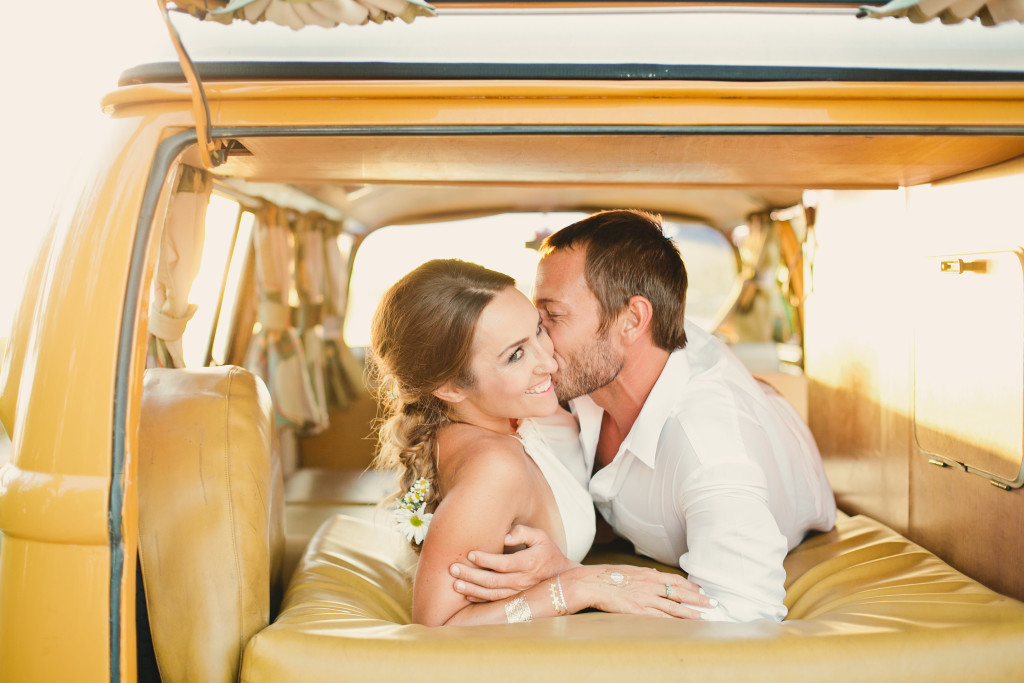 Our bride was sure to pack her Cleobella bag full of other options, including sunnies, a cute little crochet cover up, her Tavik bikini and a Cleobella kimono!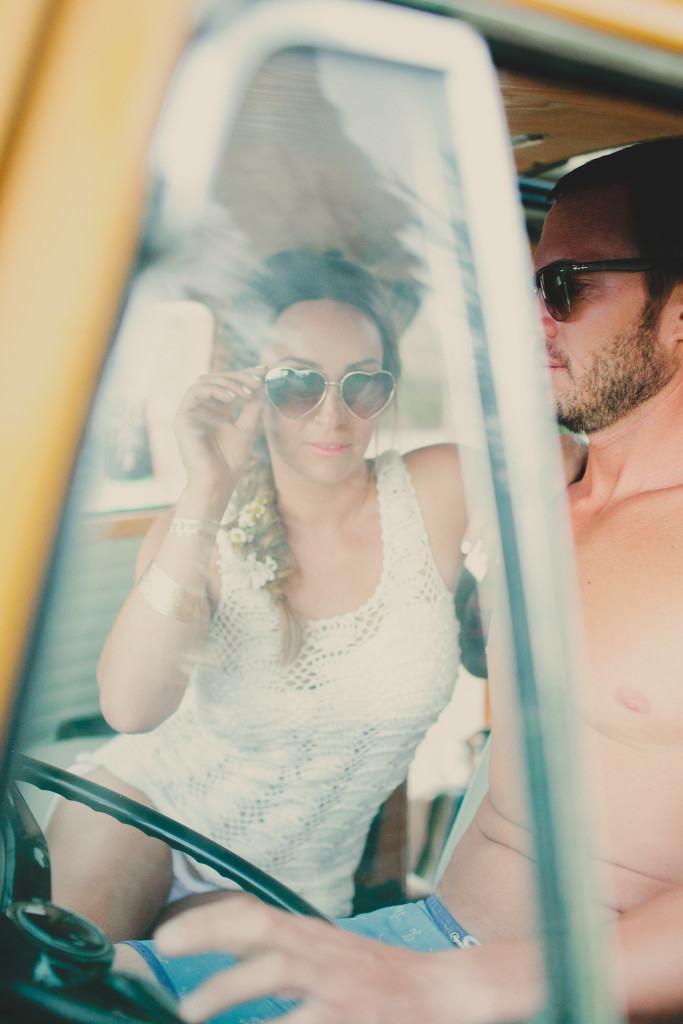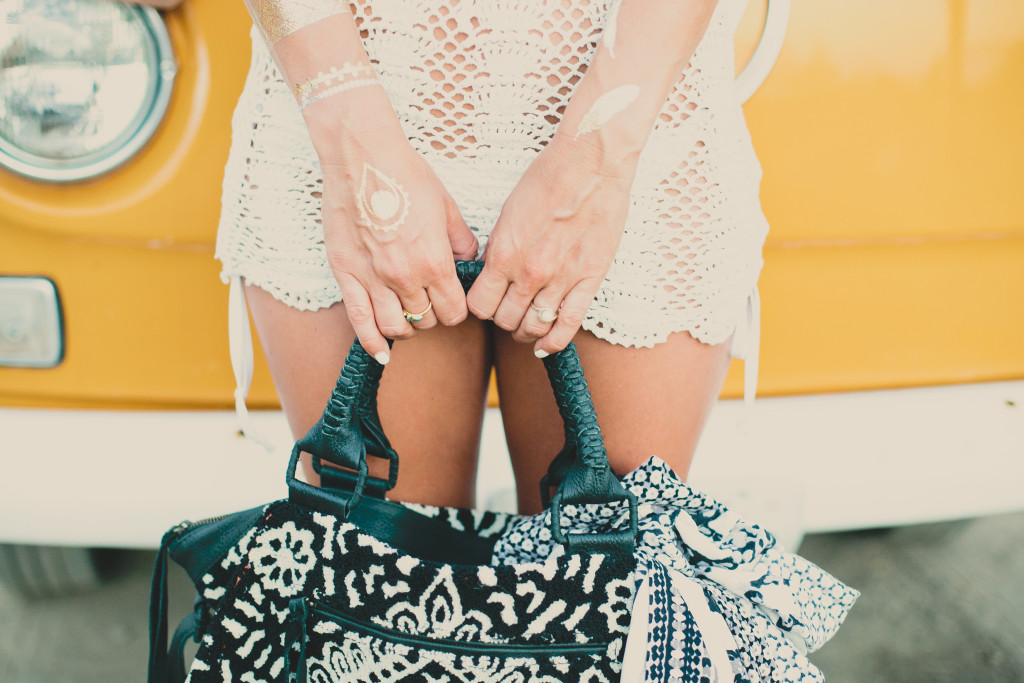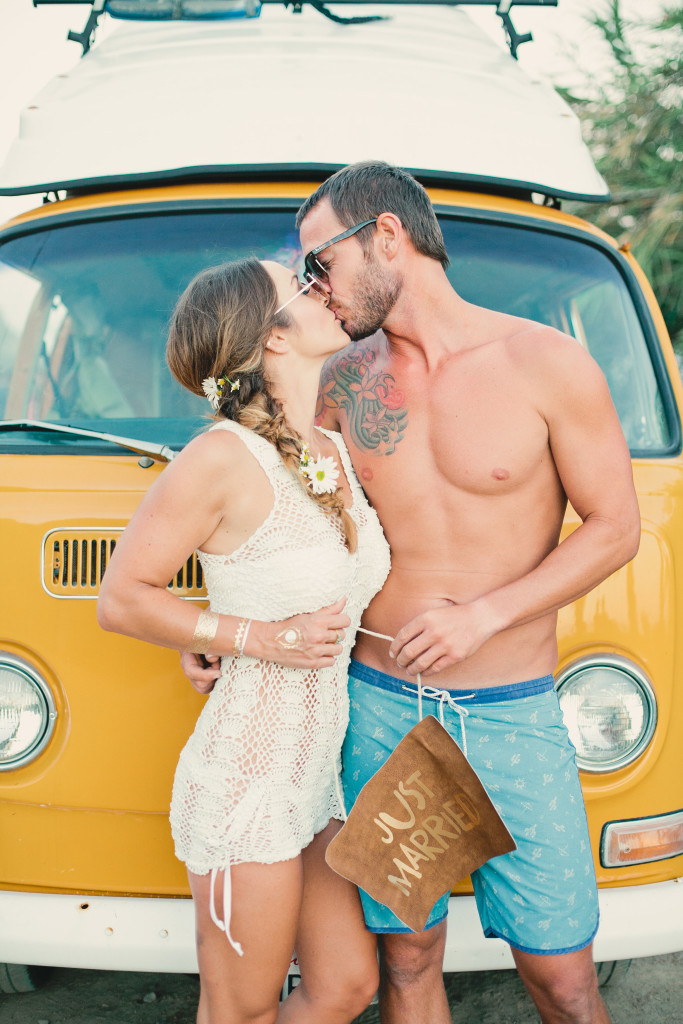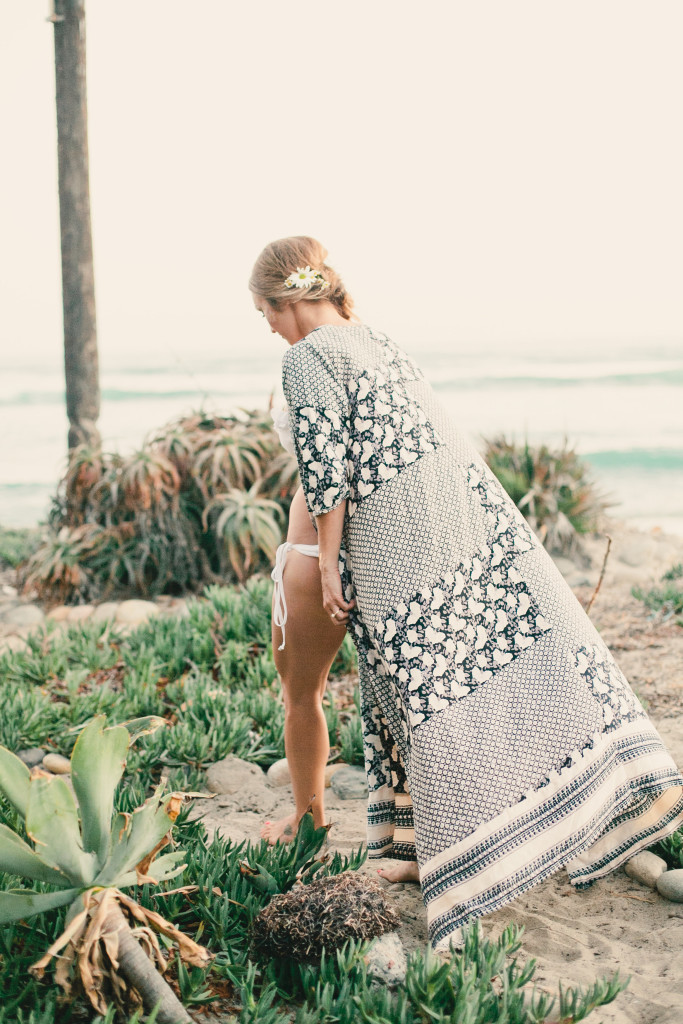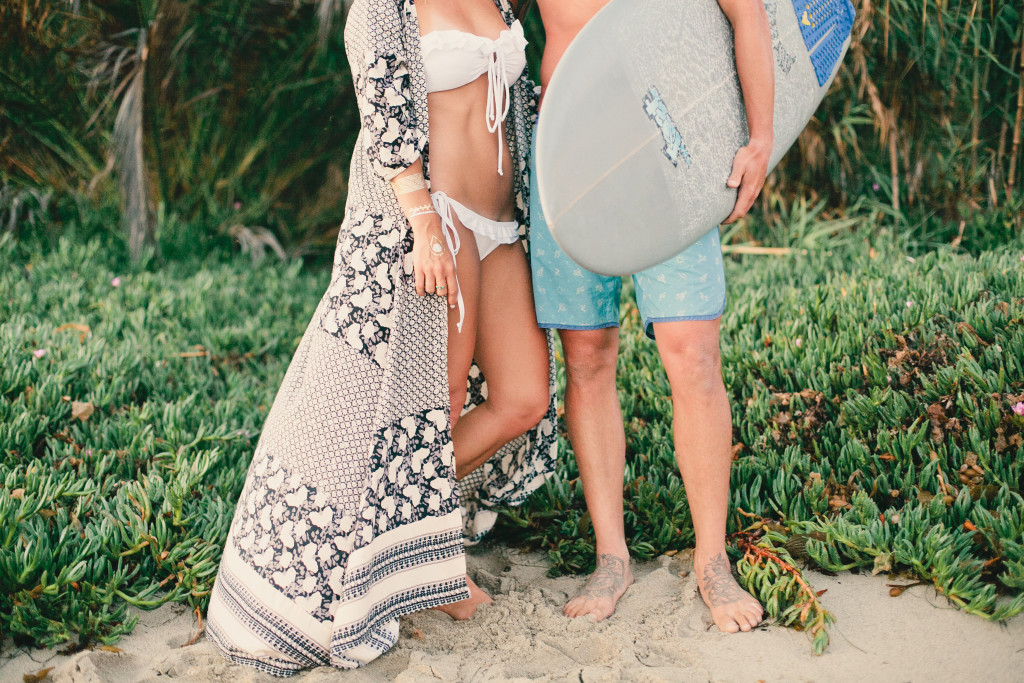 If you are getting married on the beach you have to plan for a swimming session!  And cuddling afterwards with your Kamp & Co towel!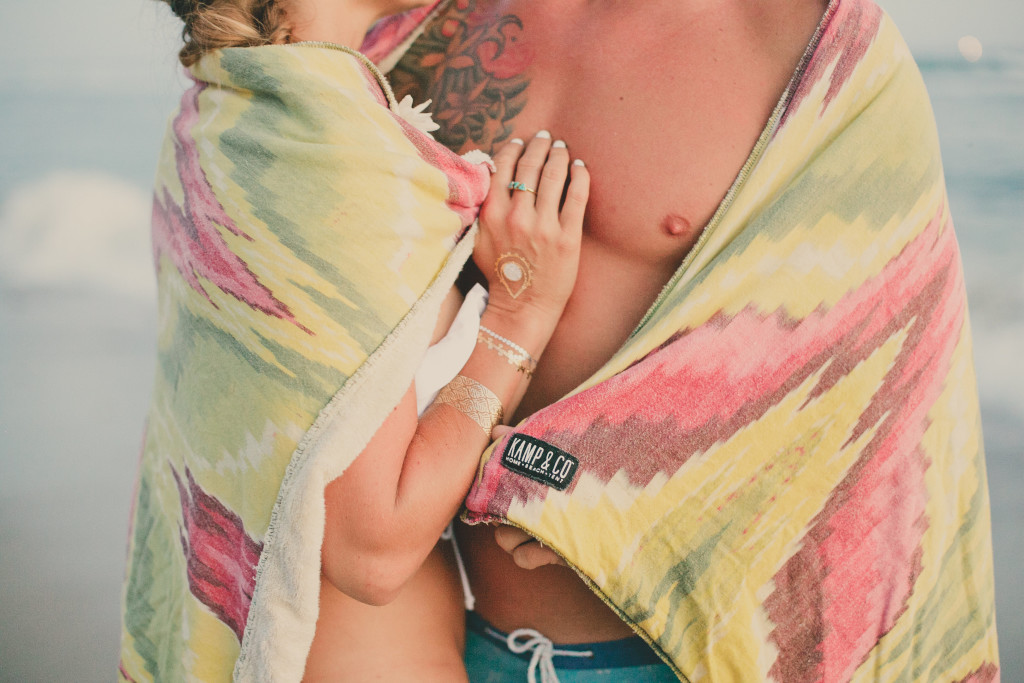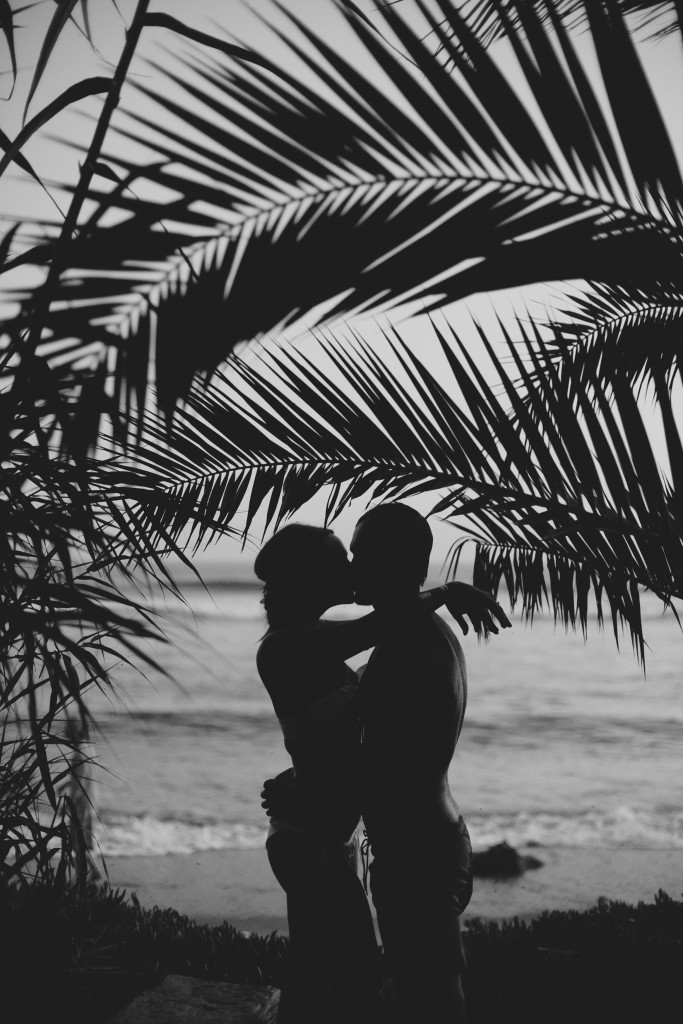 Seriously the BEST!!  So romantic and sweet… Just a fun option if you want to do a small celebration focused on the two of you and your love and the sun.
Now, who's ready for Summer!?
All Photos by the always sunny, Megan Welker
Hair & Makeup by the golden 1011 Makeup
This shoot was originally featured on 100LayerCake