Sweet Cami was turning 7 and hadn't had a party in a few years so her parents wanted to make this one special! Cami's family are dear friends of mine and I was excited to make her birthday dreams come true. Her parents decided on a "Sleep Under", not to be confused with a "Sleep Over". A sleep under is the perfect situation for parents – a sleep over party where the kids don't actually spend the night! Love that idea… Especially at this little age!
Our design came off of Cami's favorite color, blue mixed with touches of neutral and metallic colors. We also thought that a celestial theme was absolutely perfect for a sleep under! It doesn't hurt that my friend Nicole, Cami's mama, is also a talented interior designer with impeccable taste. We had fun bouncing ideas off of each other! After our theme and color scheme were set we invited a few of our favorite vendors to make things special. Check out all of the beautiful photos by Lorin Kelly and make sure you head over to 100LayerCake to see us featured as well!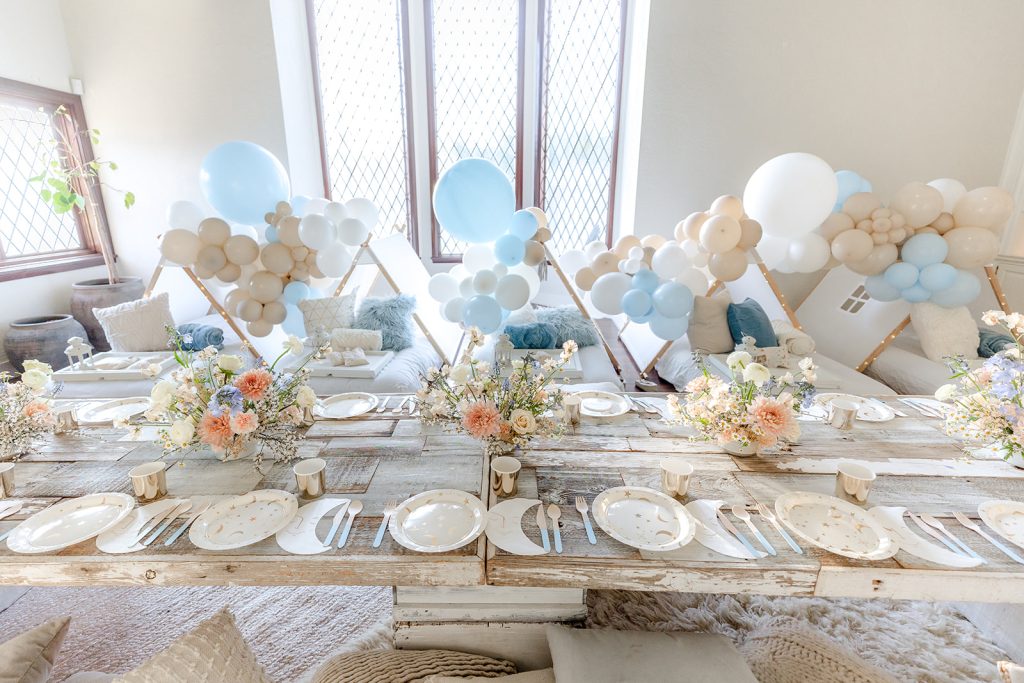 Guests were greeted with an adorable welcome sign and backdrop situation right as they walked in! The Pop Shop brought the moon and stars with the backdrop and balloons and Chelcea Creative did the signage, which was all so perfect! And of course Cami who couldn't be cuter!!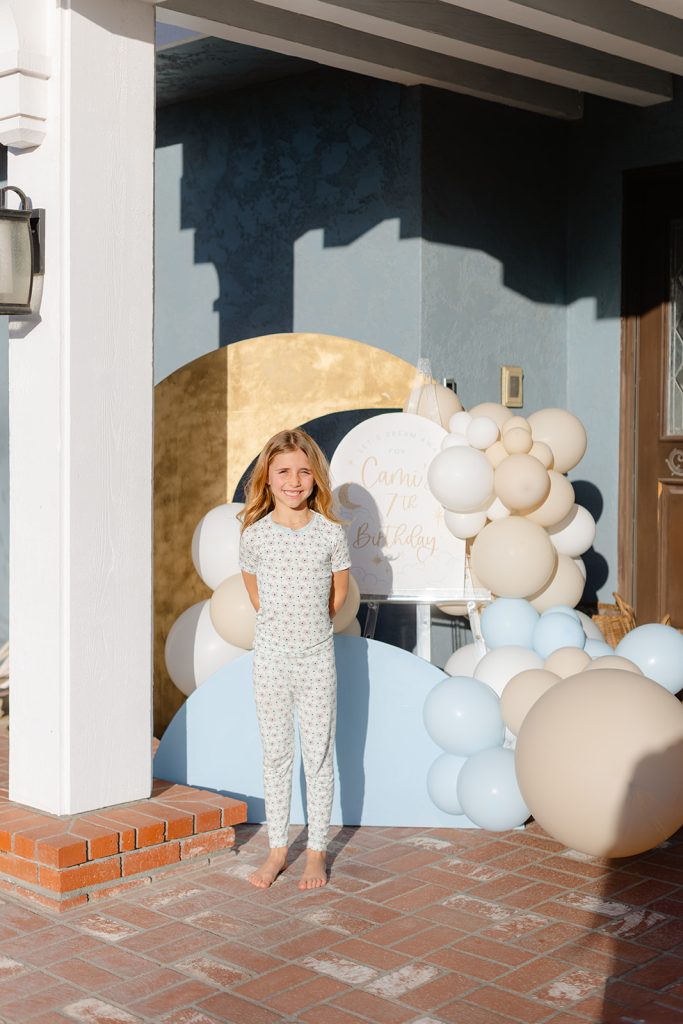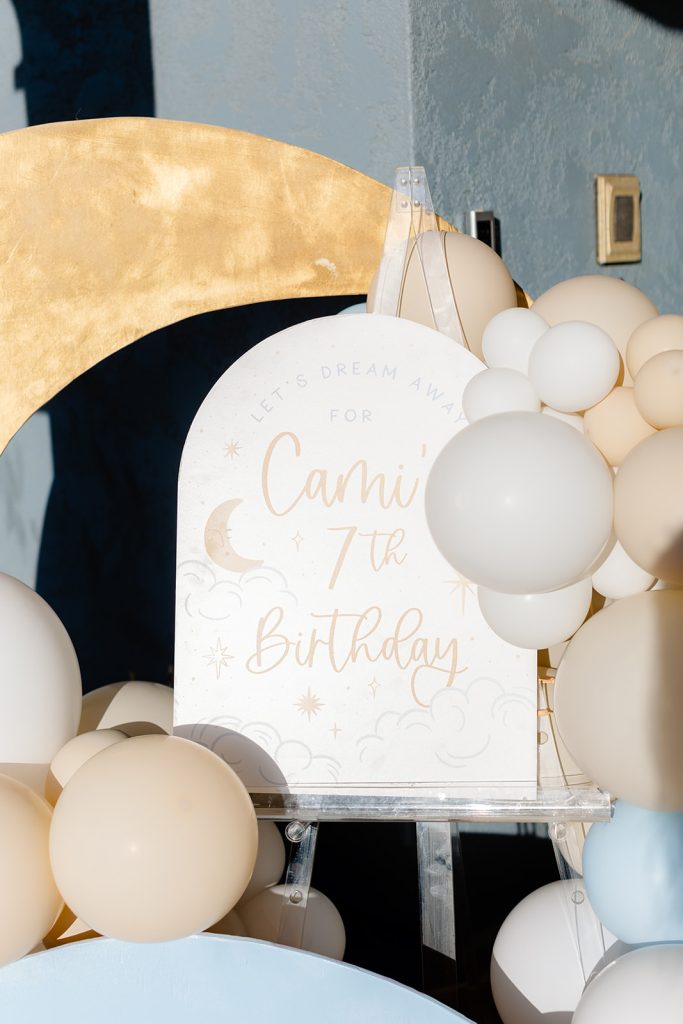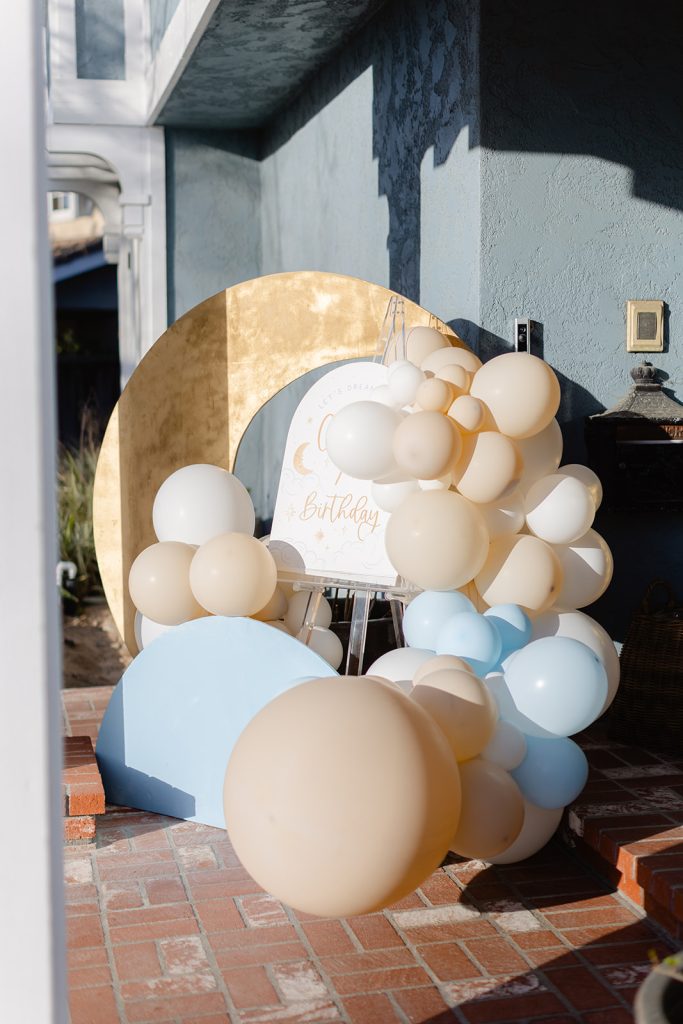 Now this living room is ready for a party!! For a Sleep Under you definitely need tee pees! Our friends at Trendy Tee Pee Party took care of that. Next, The Pop Shop adorned them with lots and lots of beautiful balloons. The colors all looked so dreamy together…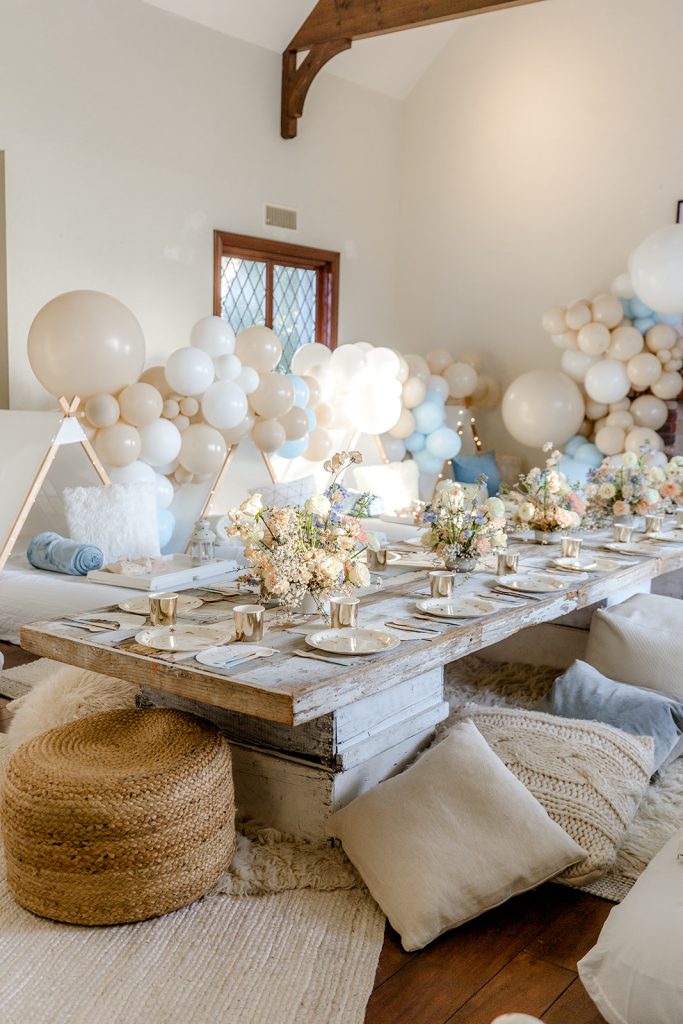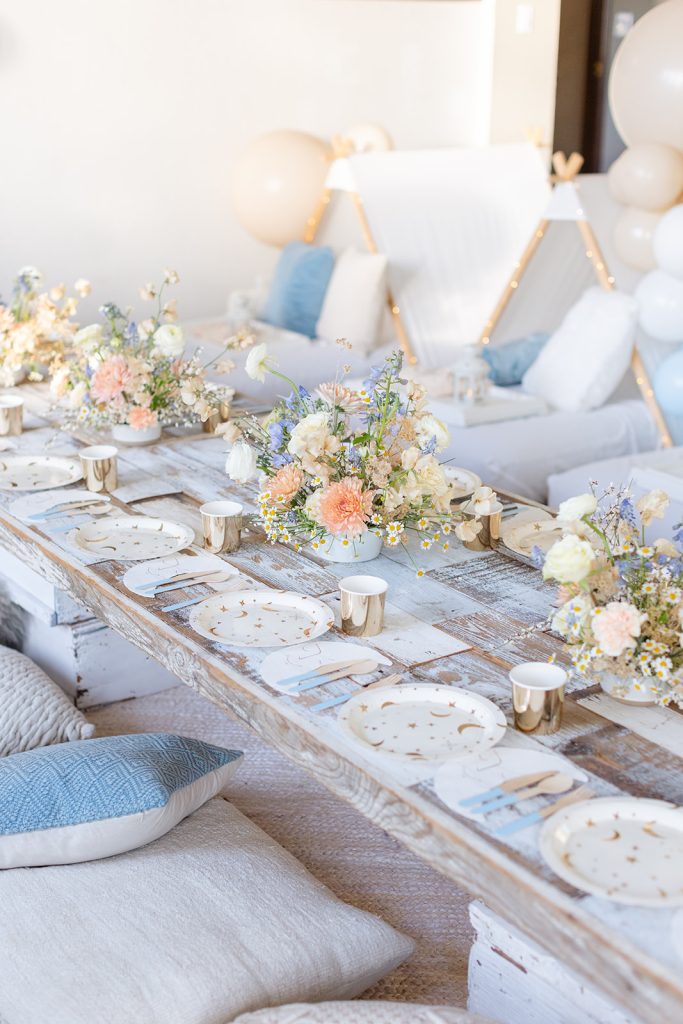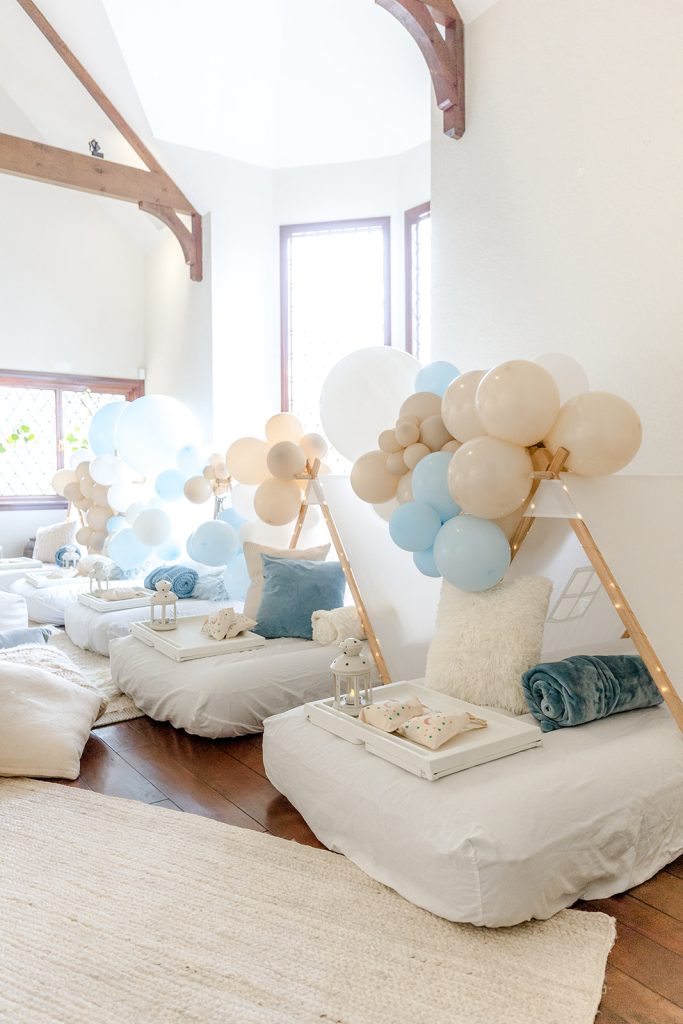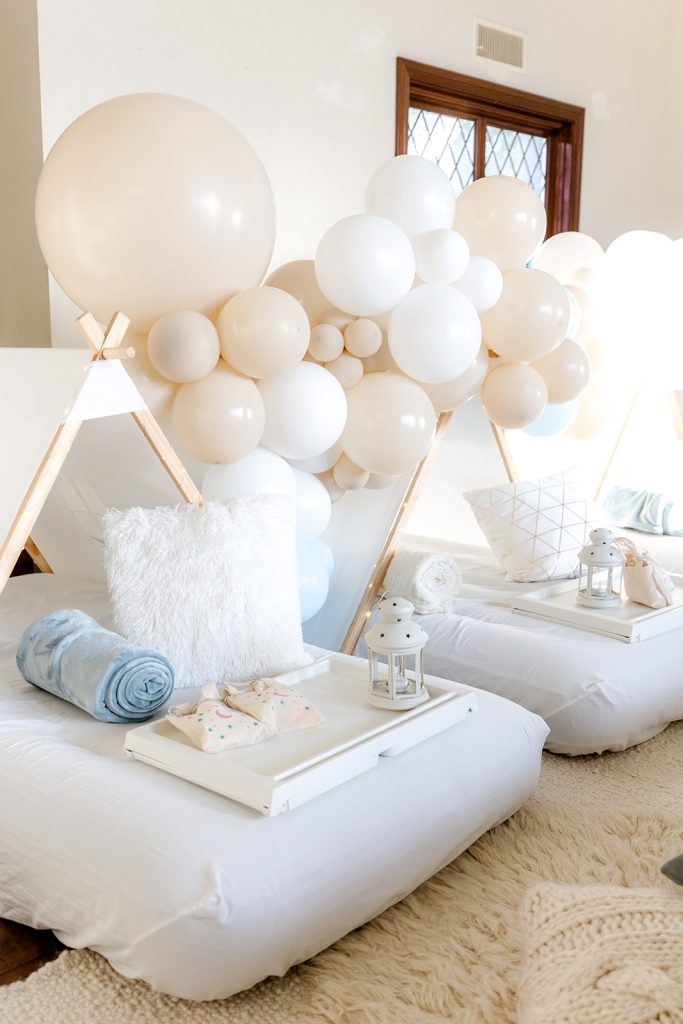 Nicole got all of the girls little goody bags with sleep over treats! Personalized sleeping masks, lollipops, scrunchies, and more – Such a sweet gesture!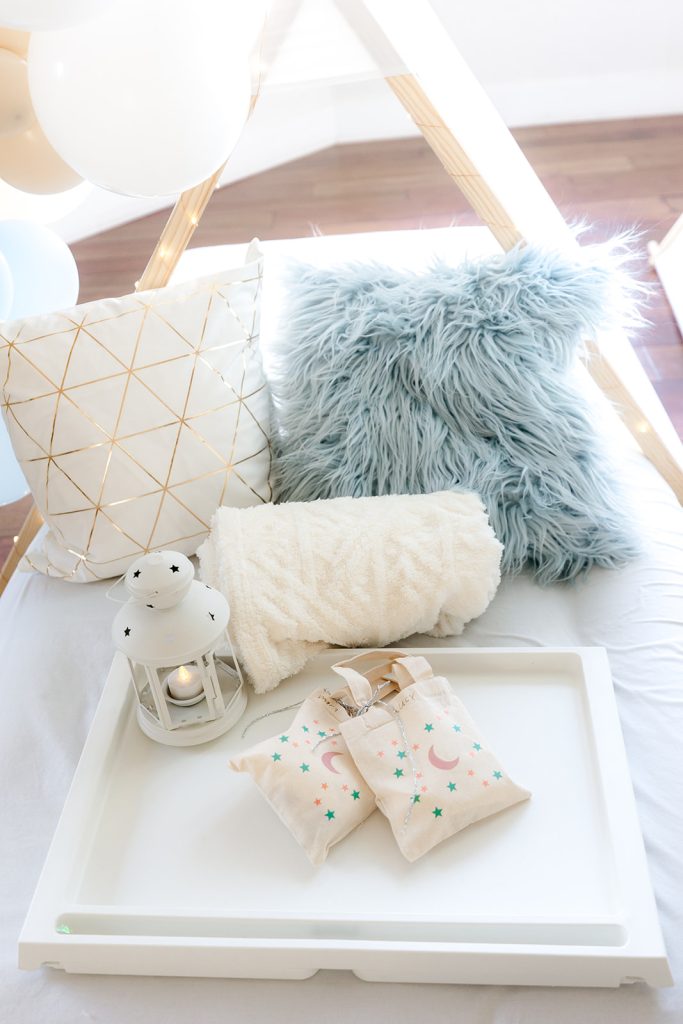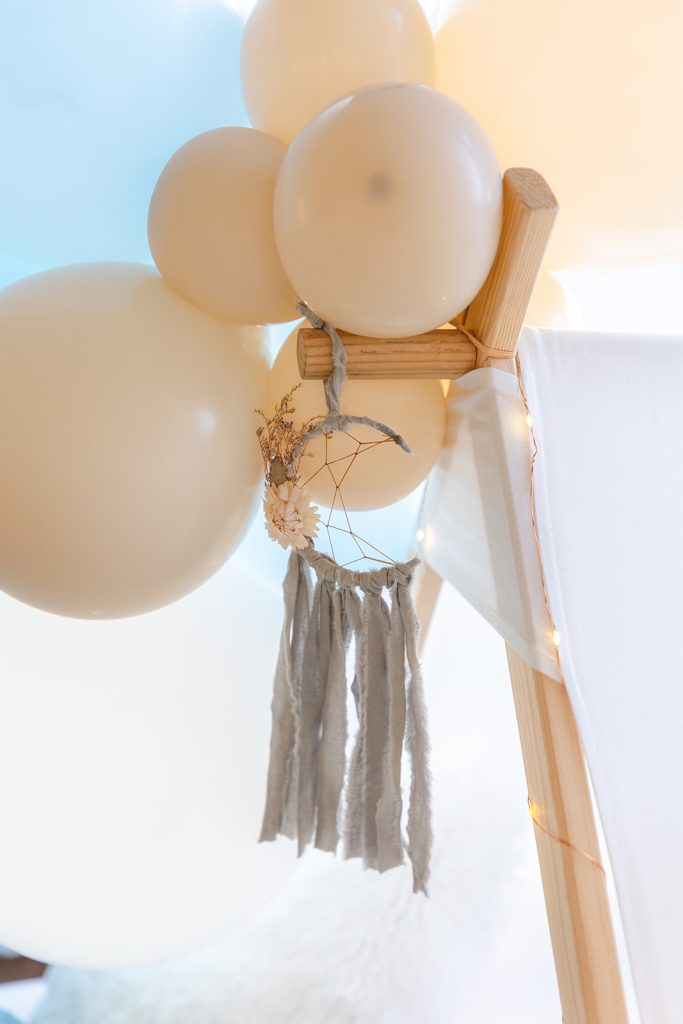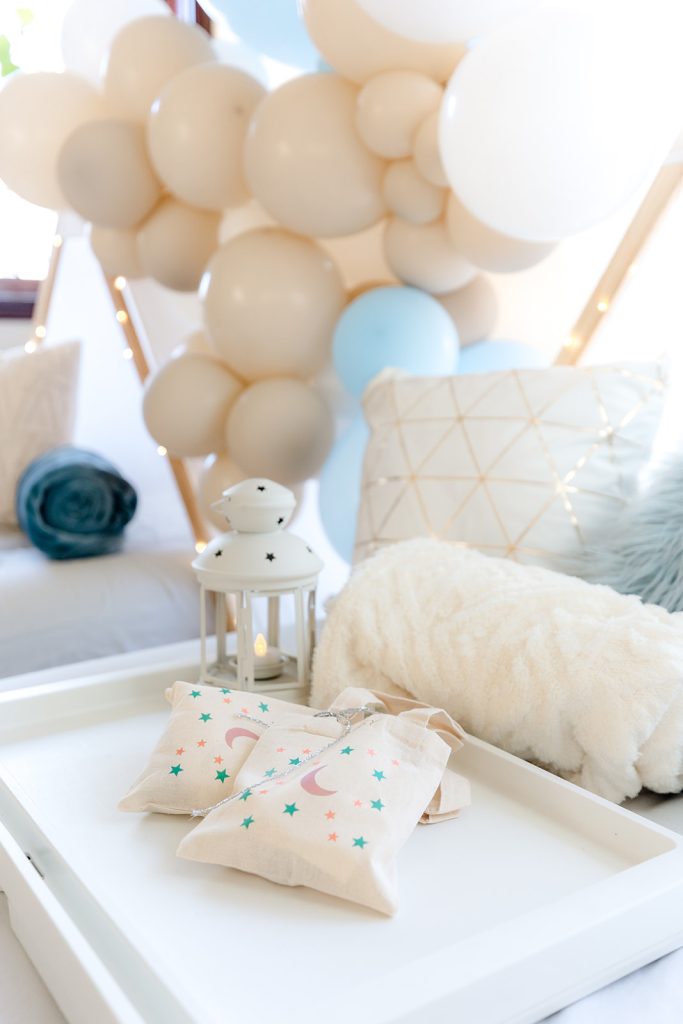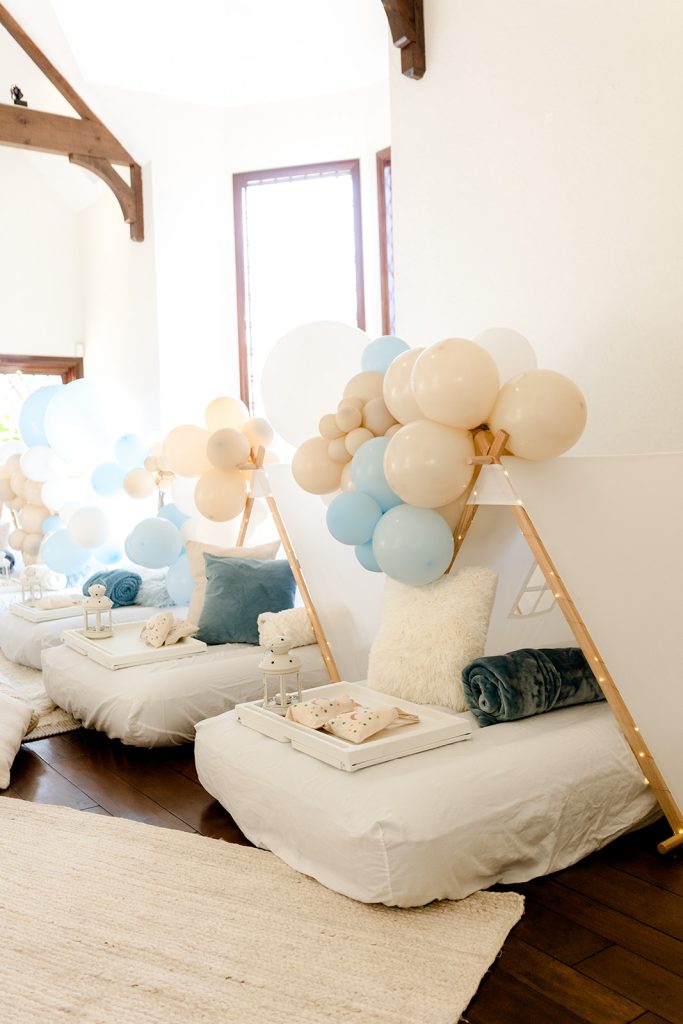 Sweet Salvage Rentals brought our low table set up, rugs, and pillows which we decked out with the cutest tabletop from Bonjour Fete. Celestial plates and napkins with gold details to match the cups and soft blue flatware looked so great together. The table was truly made though when Not Just in Novels delivered those beautiful blooms! Such whimsical breathtaking flower arrangements!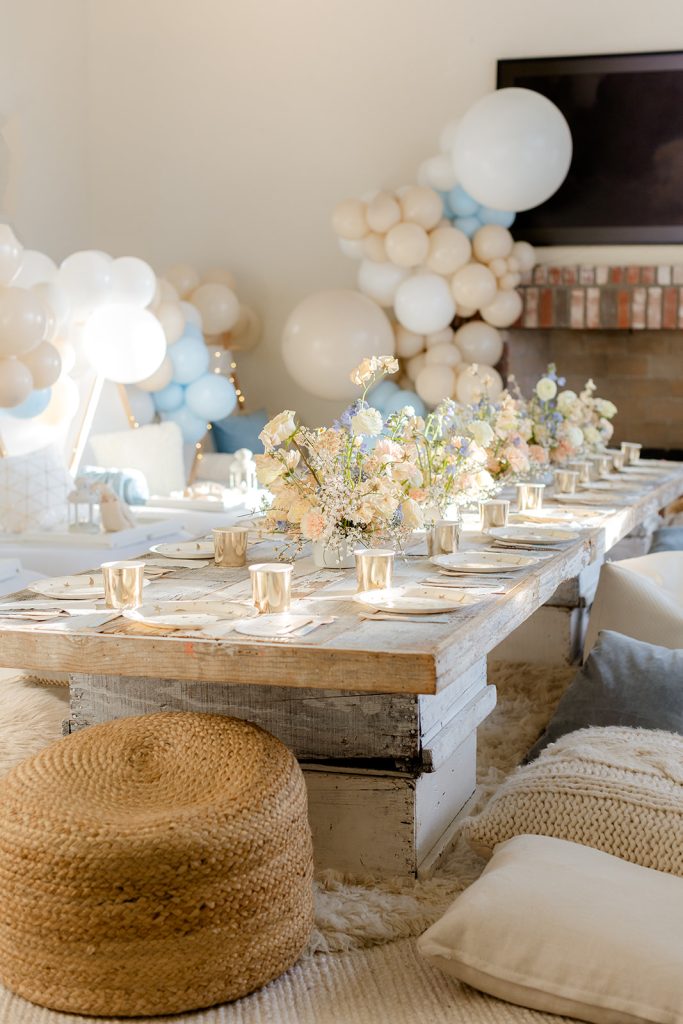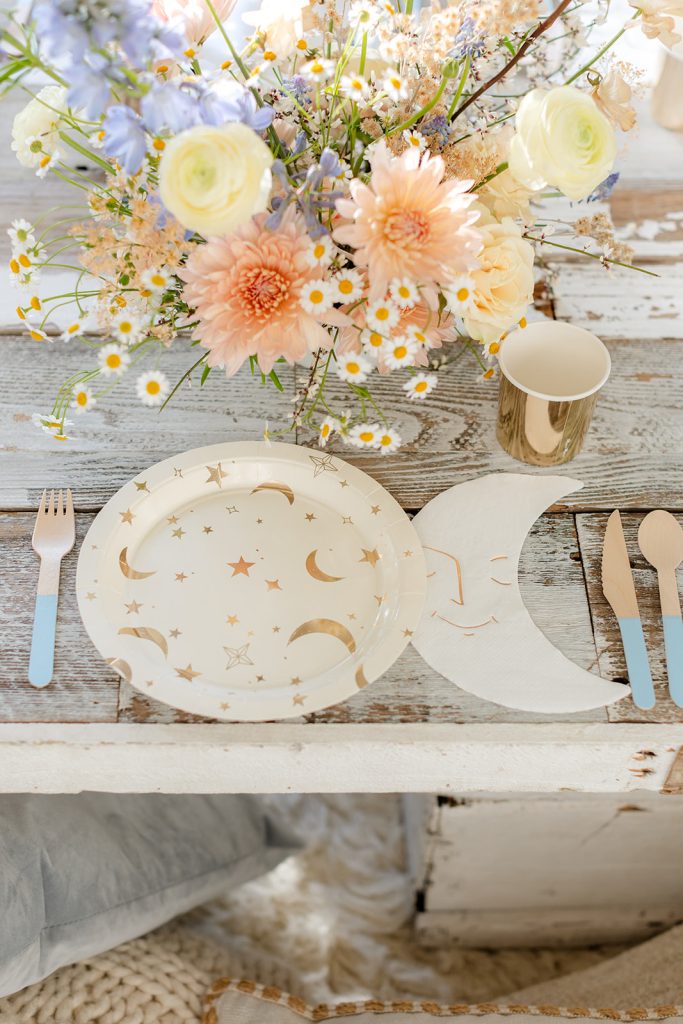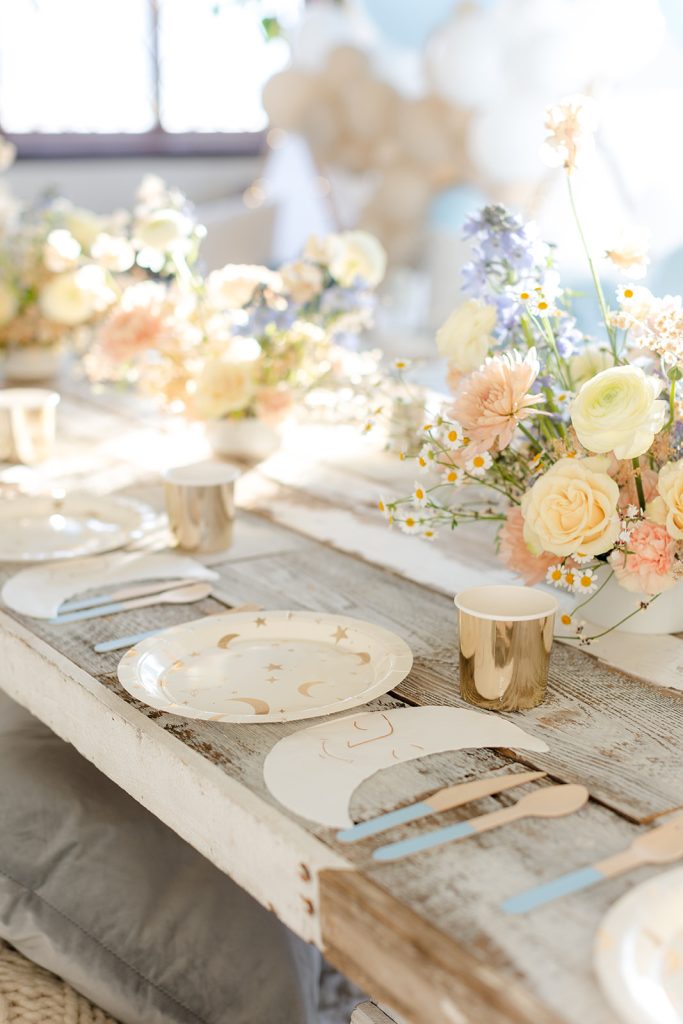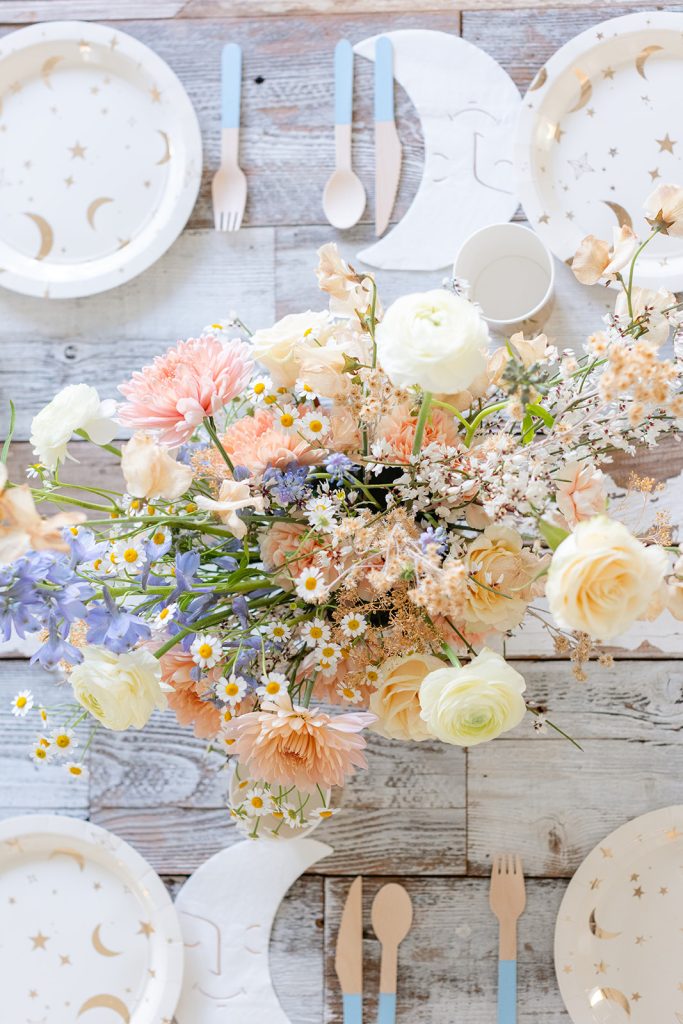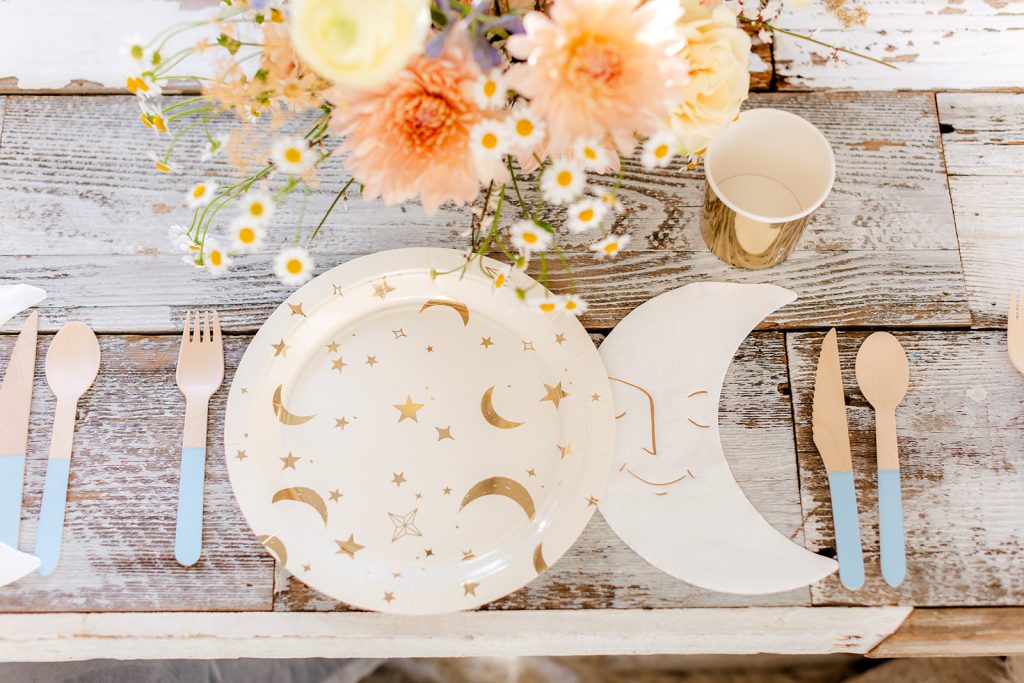 Gorgeous!!!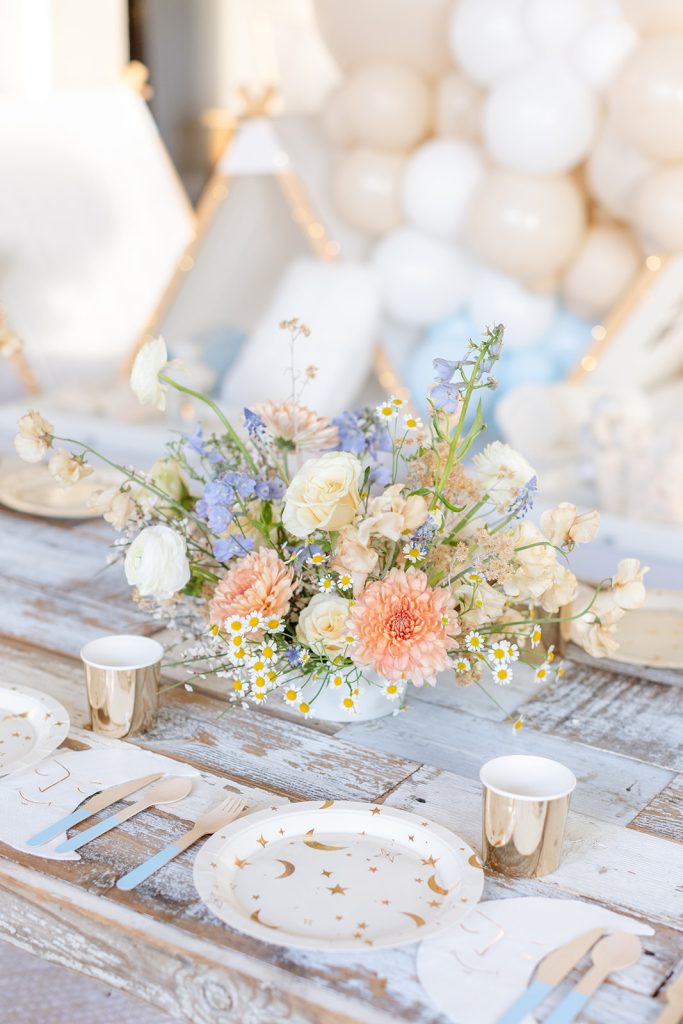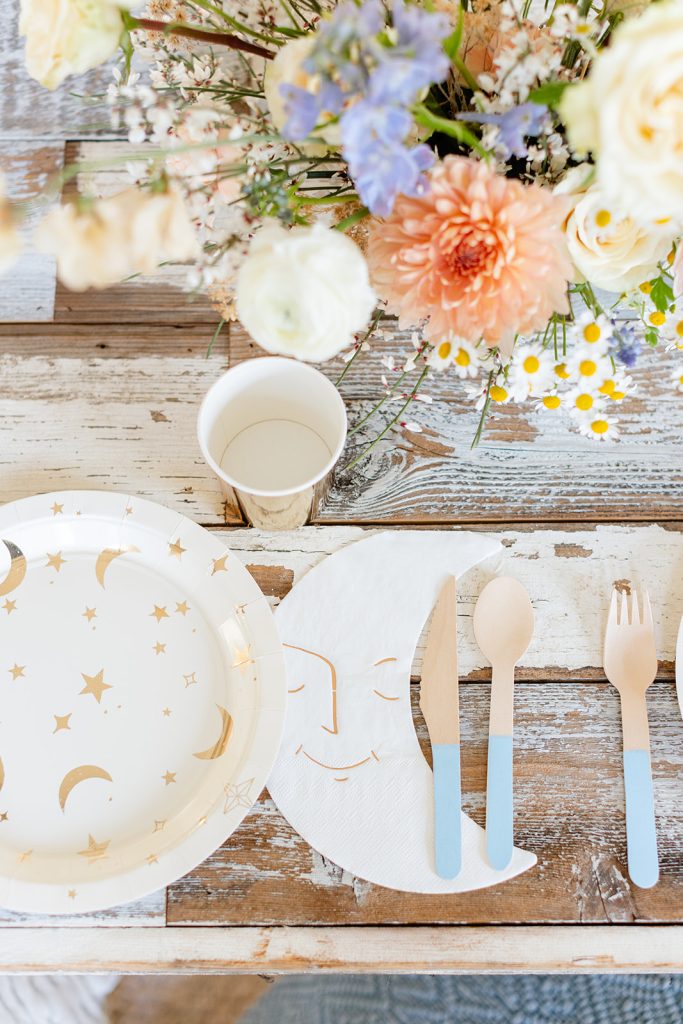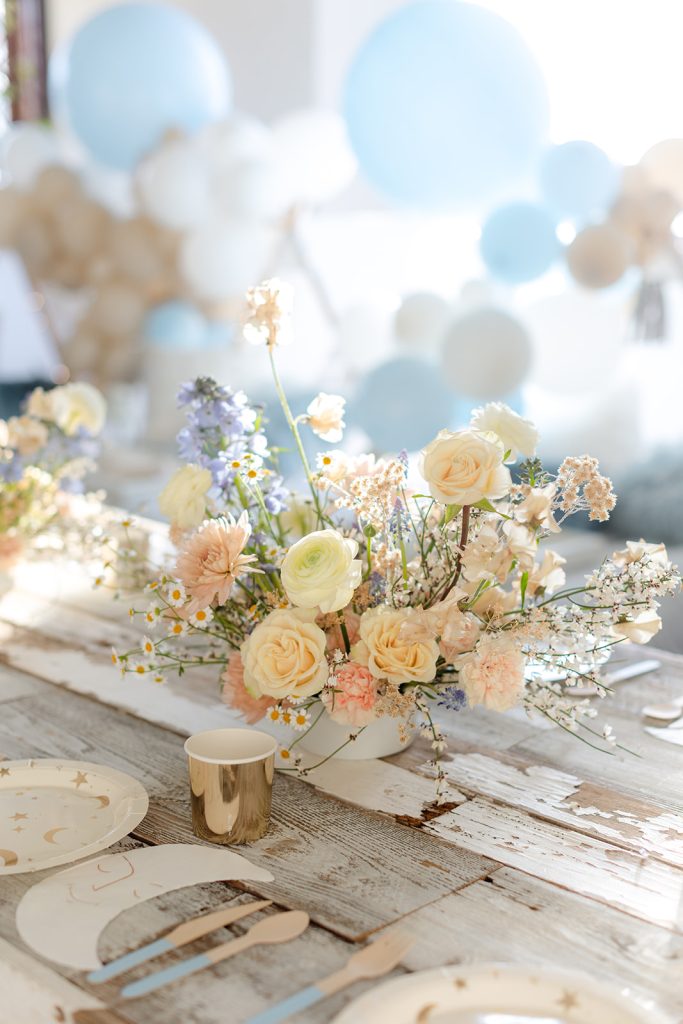 There's that gorgeous mama and her equally gorgeous daughter! Love these two!!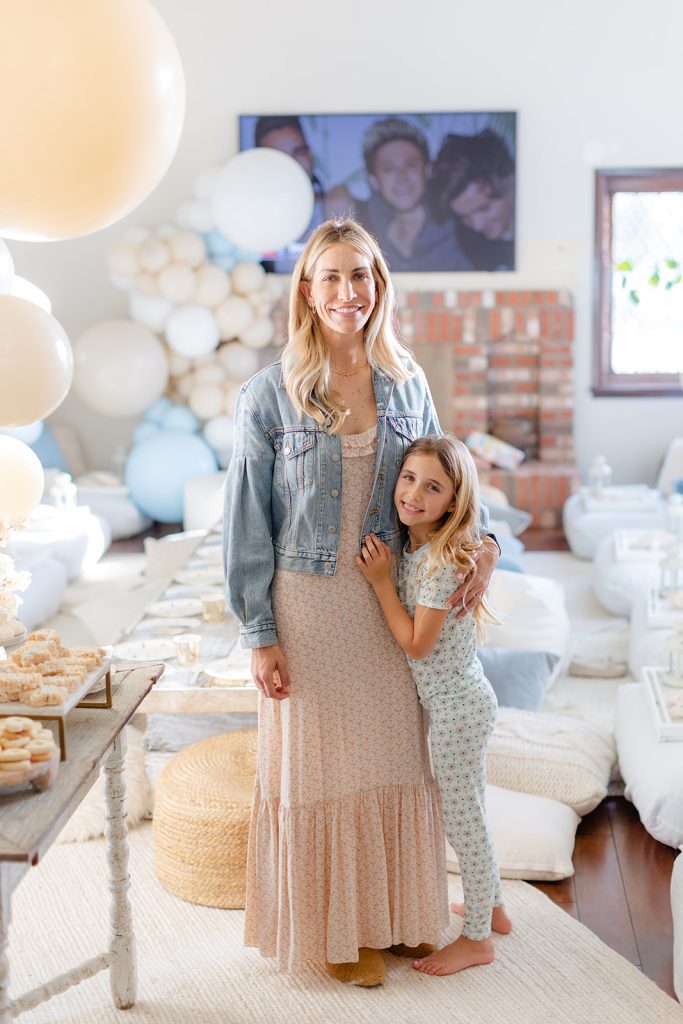 And the sweetest Yia Yia and Papou!! They are truly the nicest and most supportive grandparents!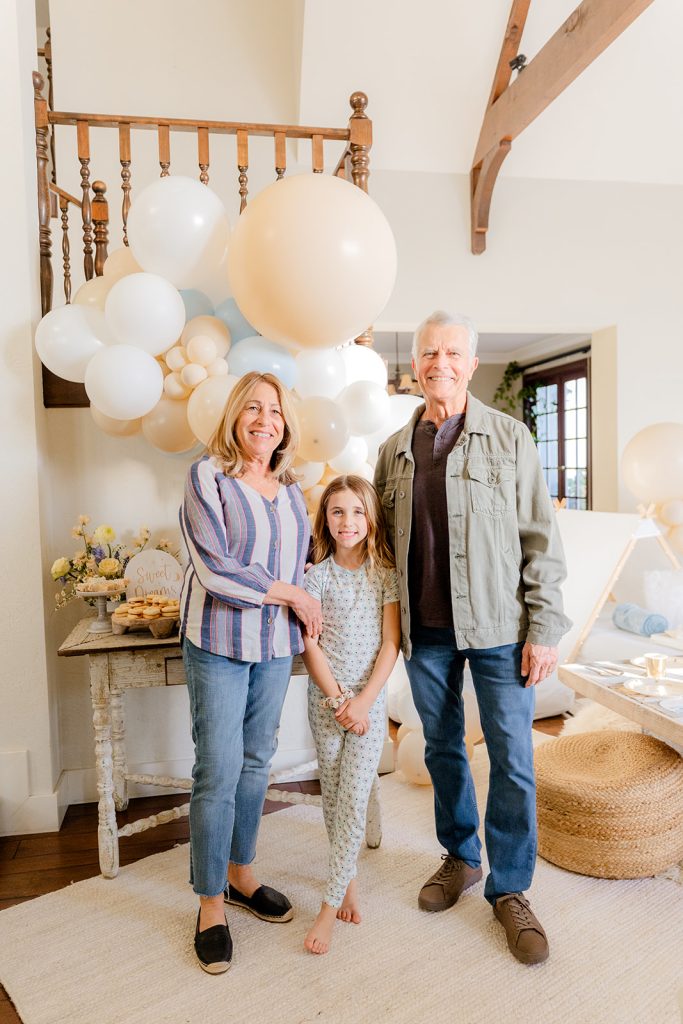 And some cute little friends came early for a photo op!! I love kids in jammies, and these girls look adorable.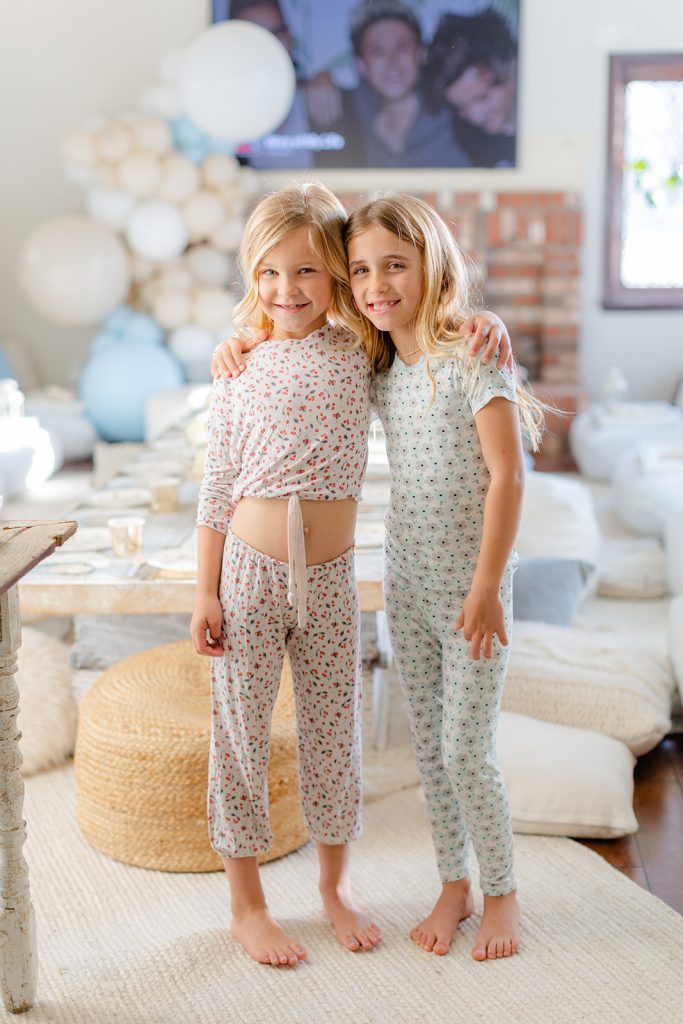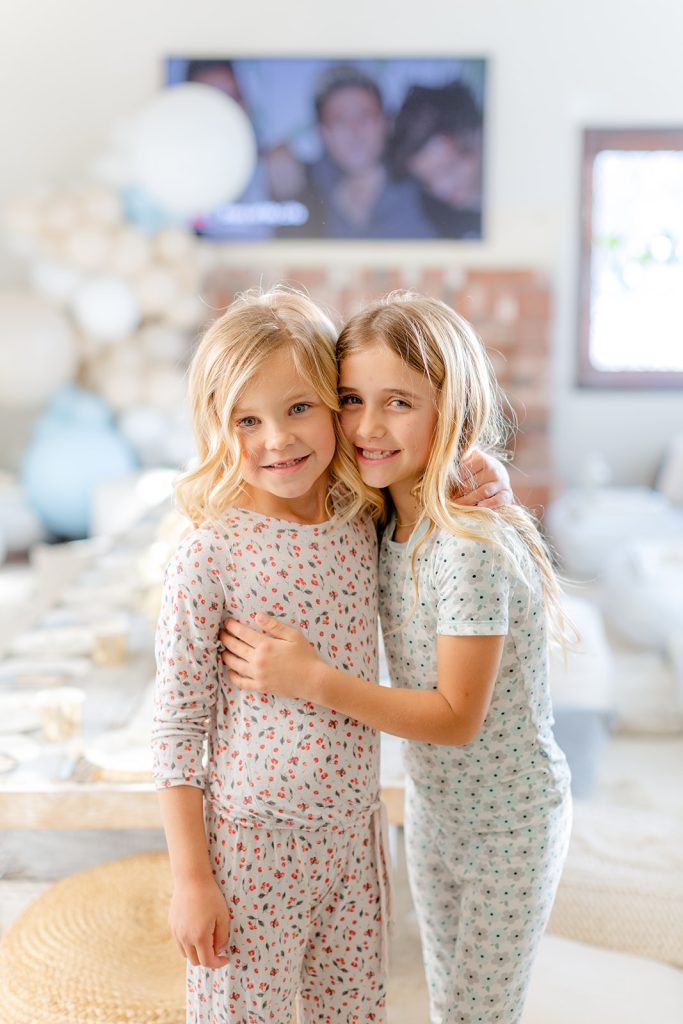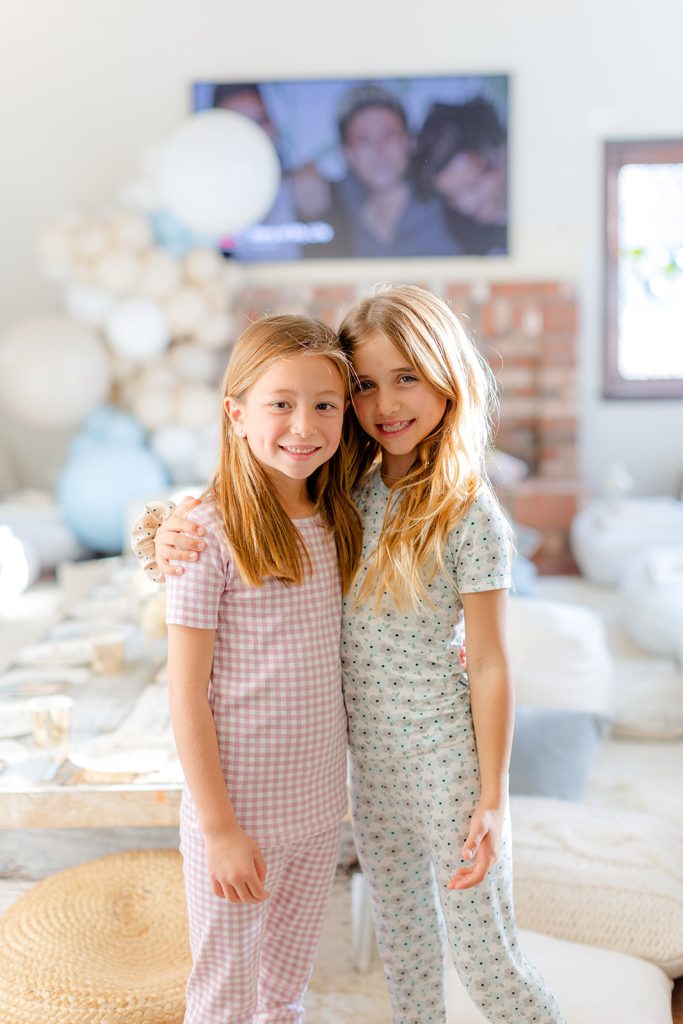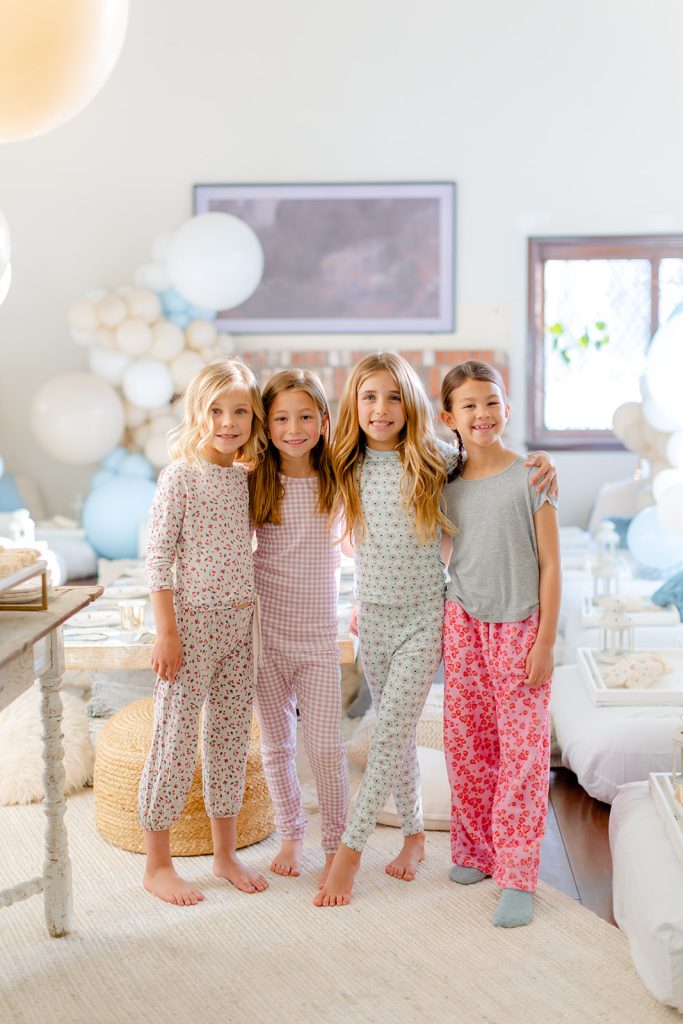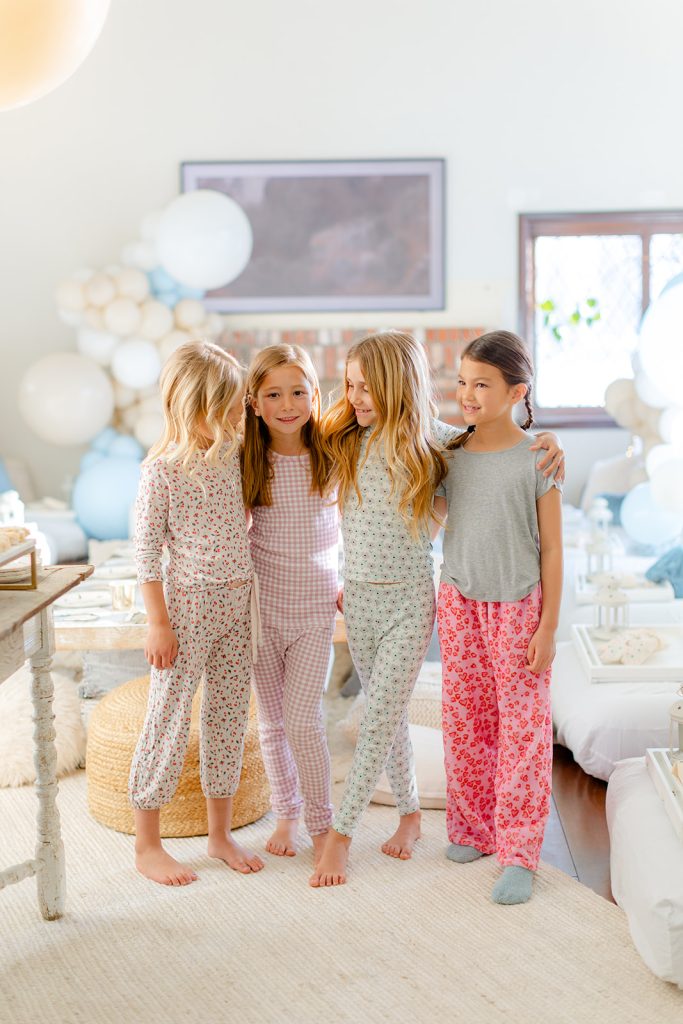 Time to snuggle up!!!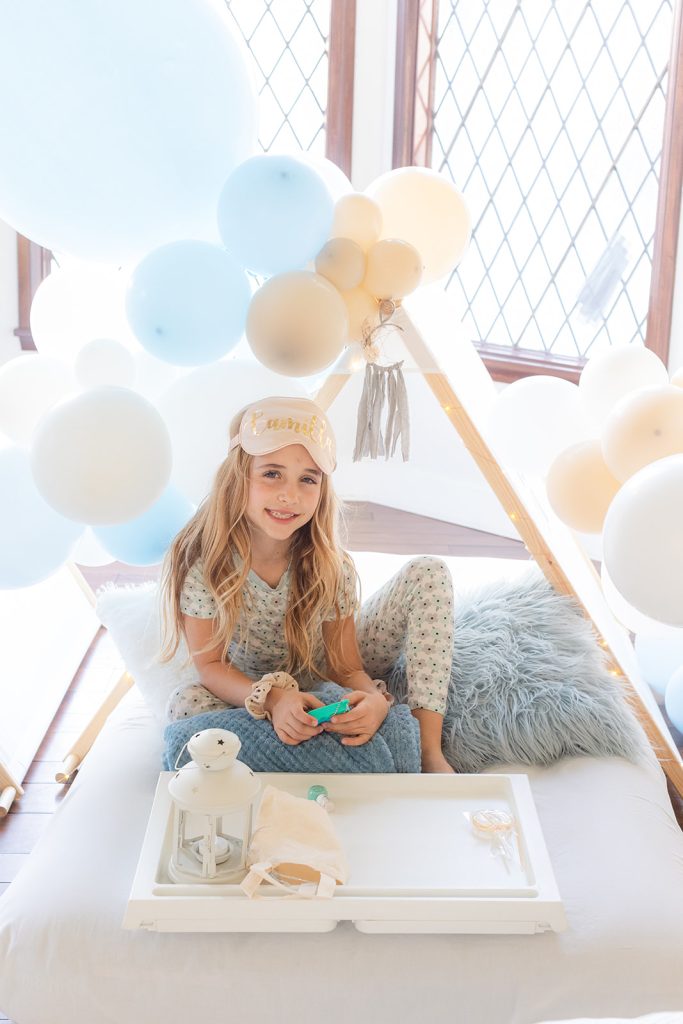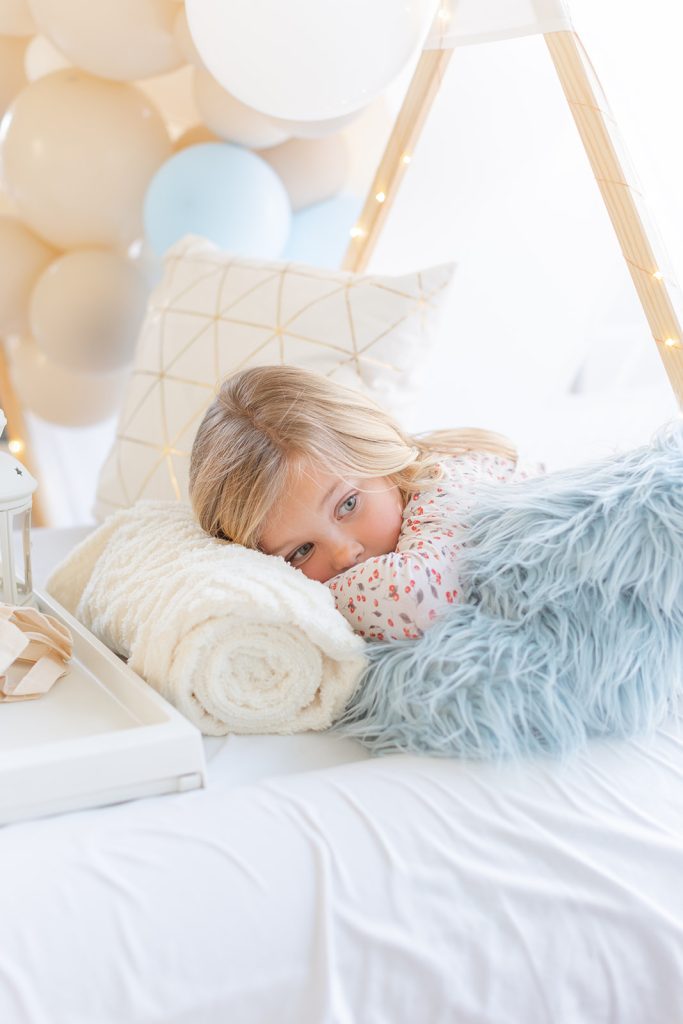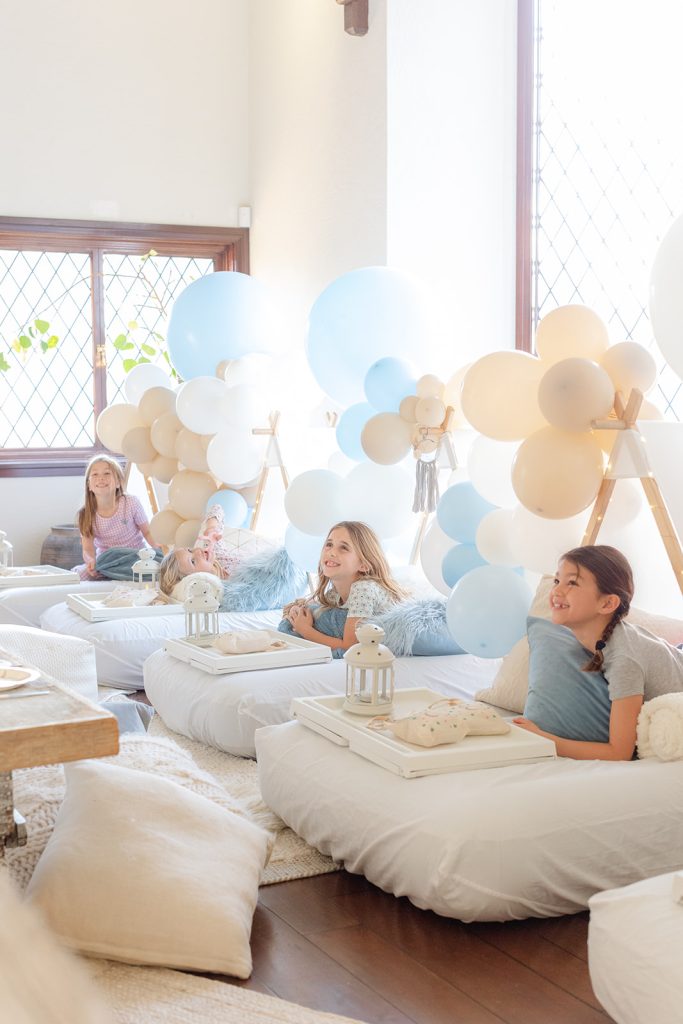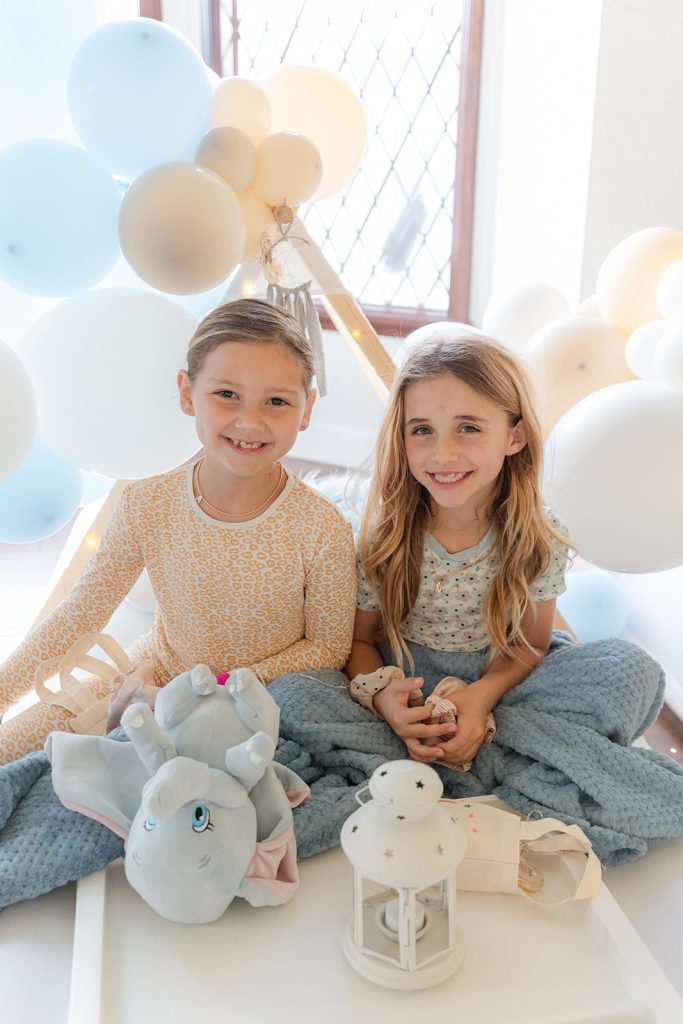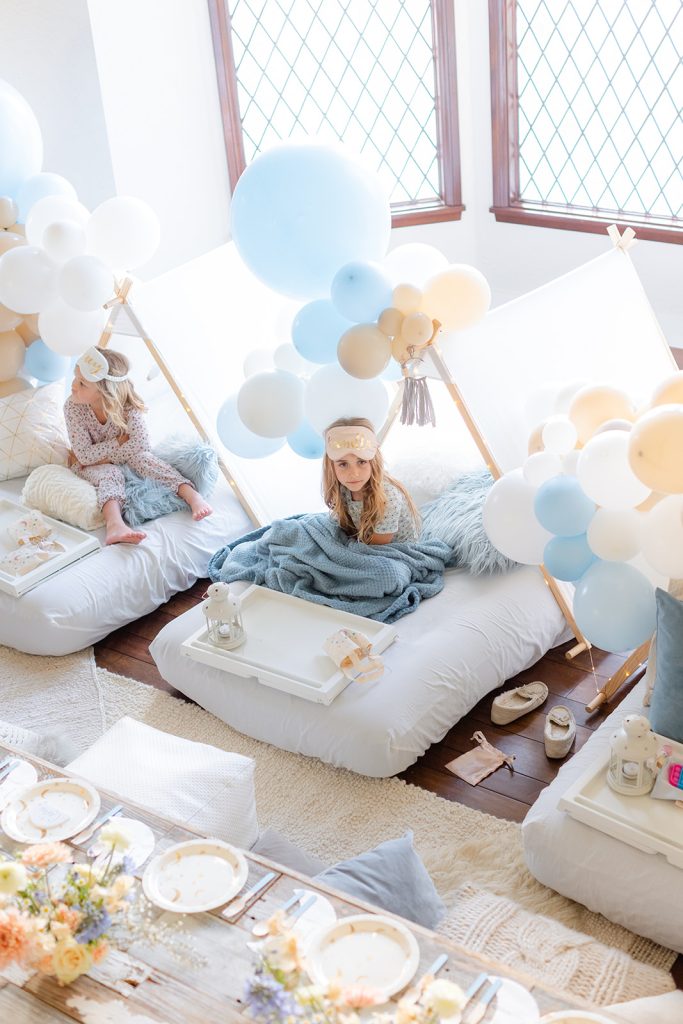 I think the personalized sleeping masks were a hit!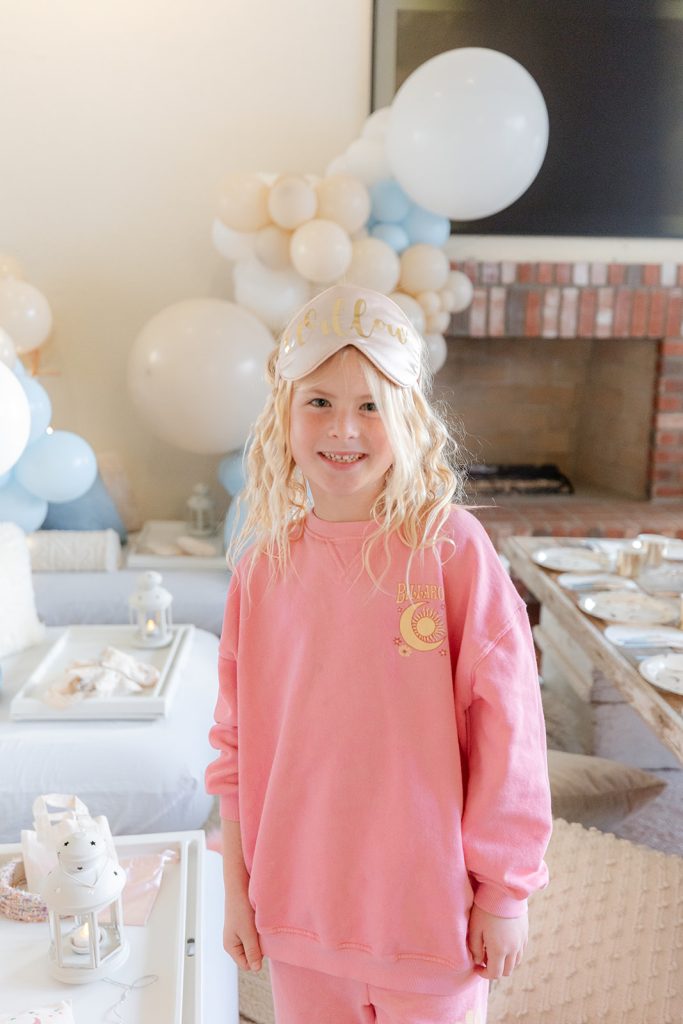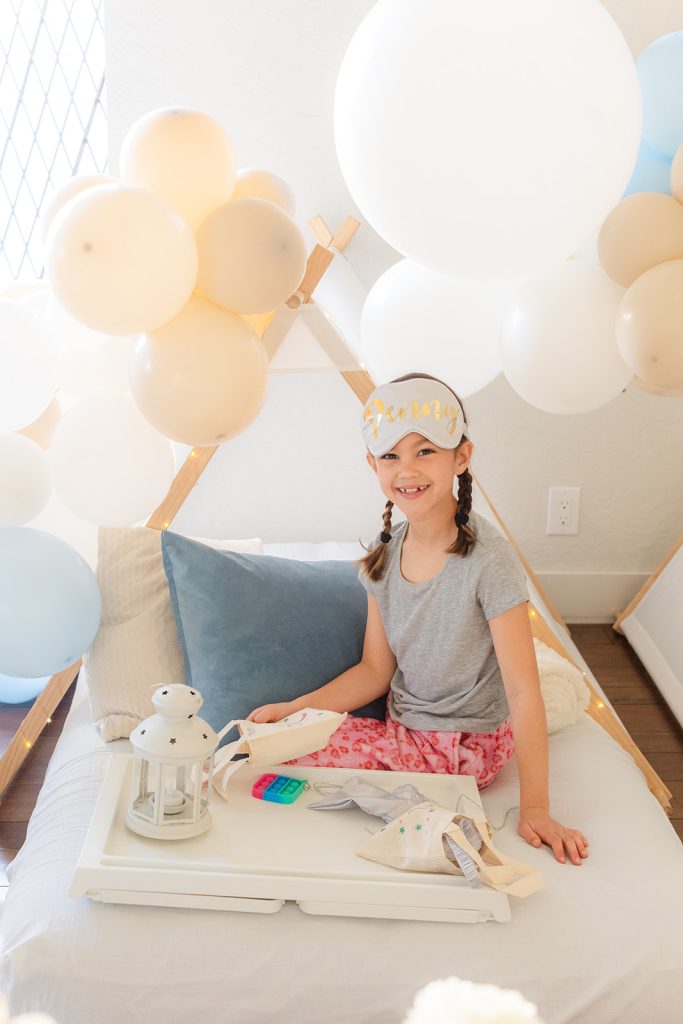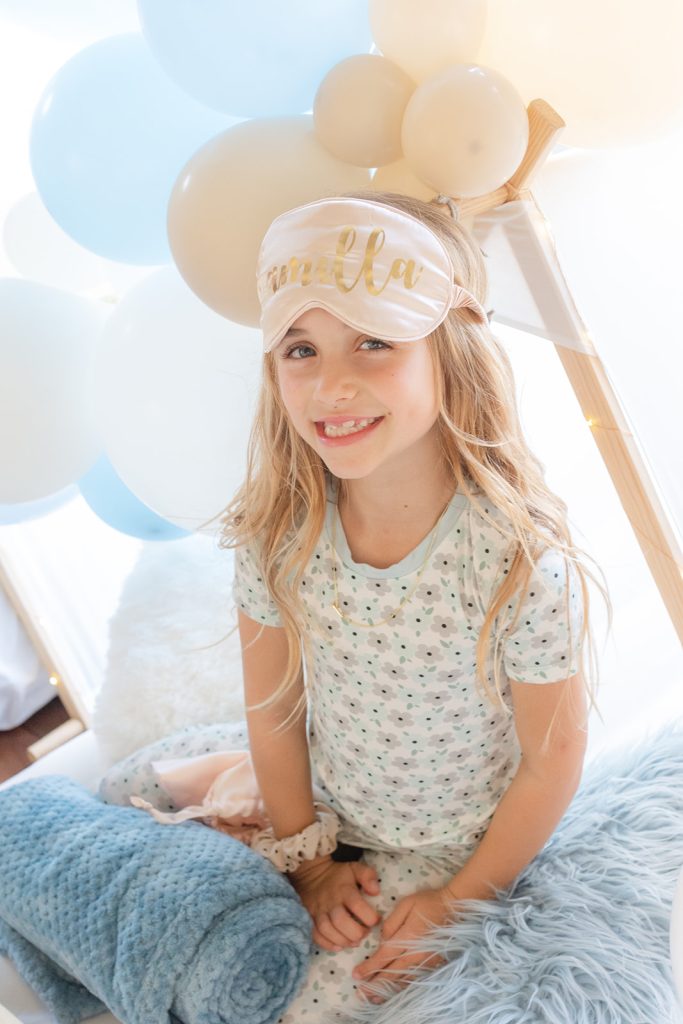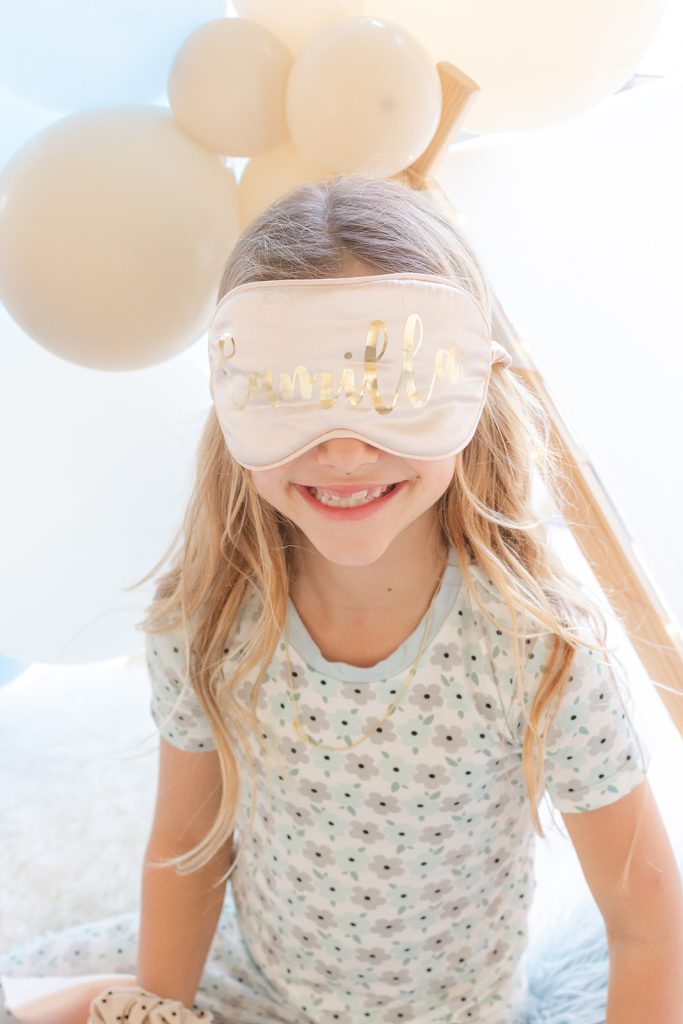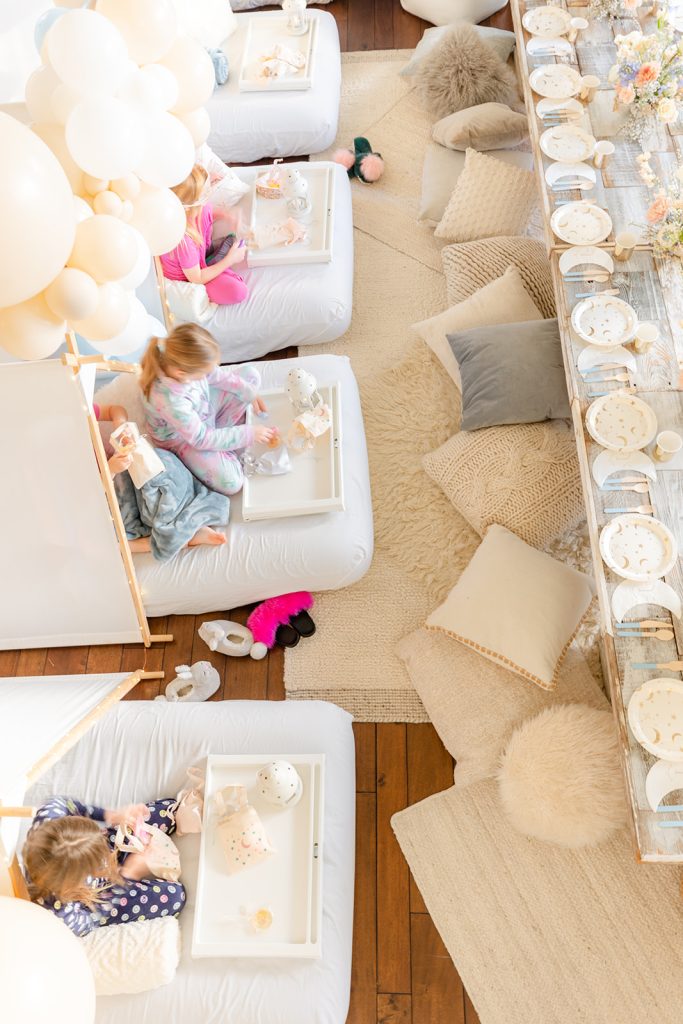 Of course we had a magical dessert set up! The prettiest cakes and treats from Sheila Mae were not only delish but also so darn pretty…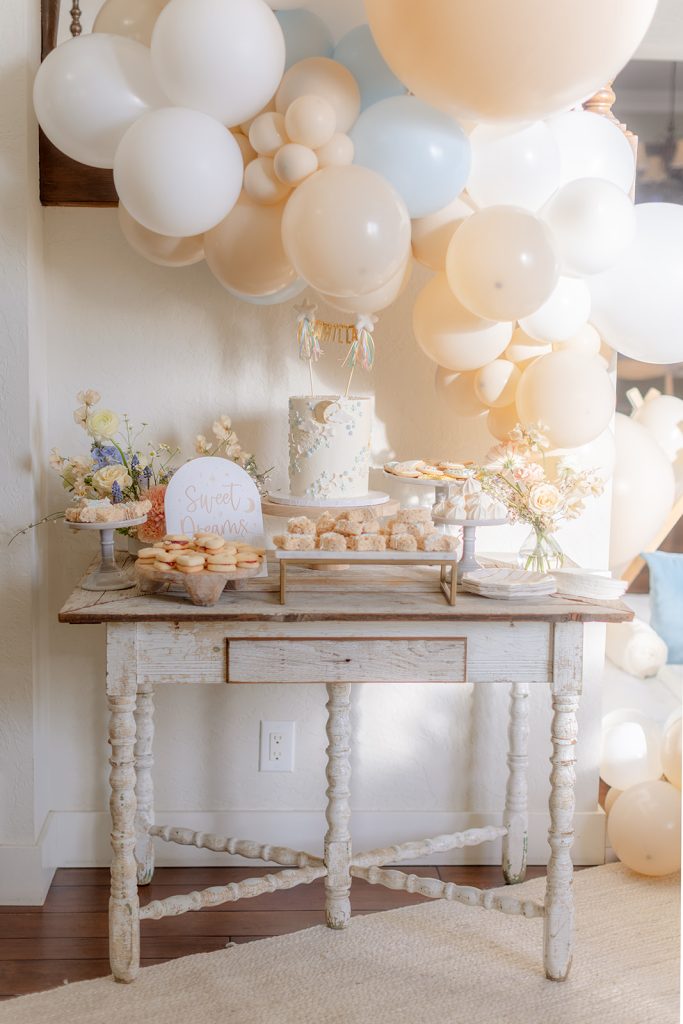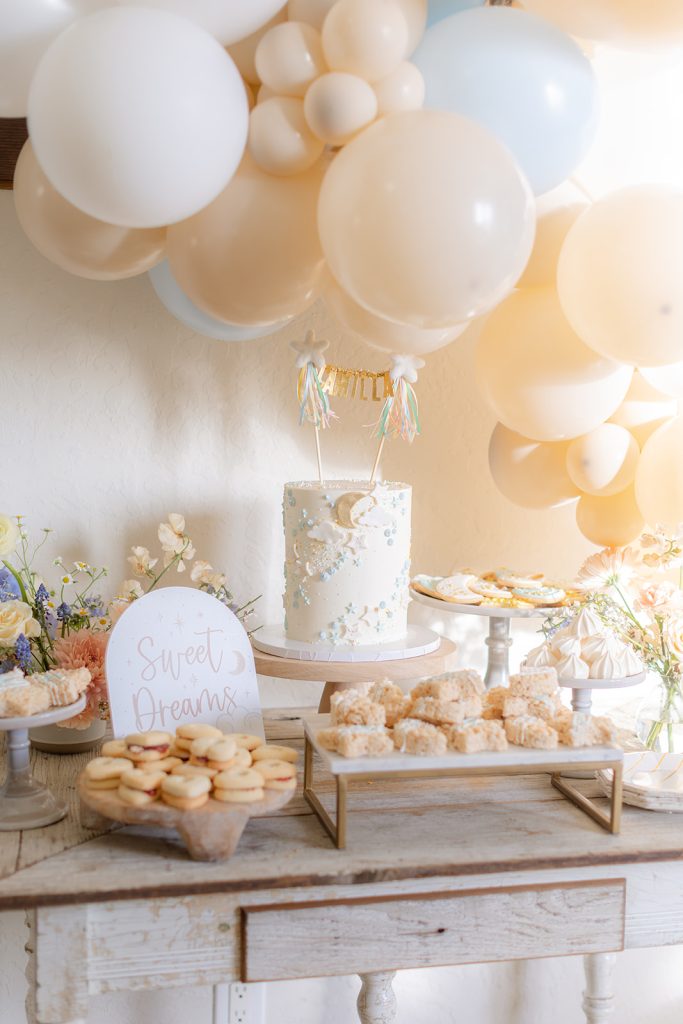 Loving that cake and topper!!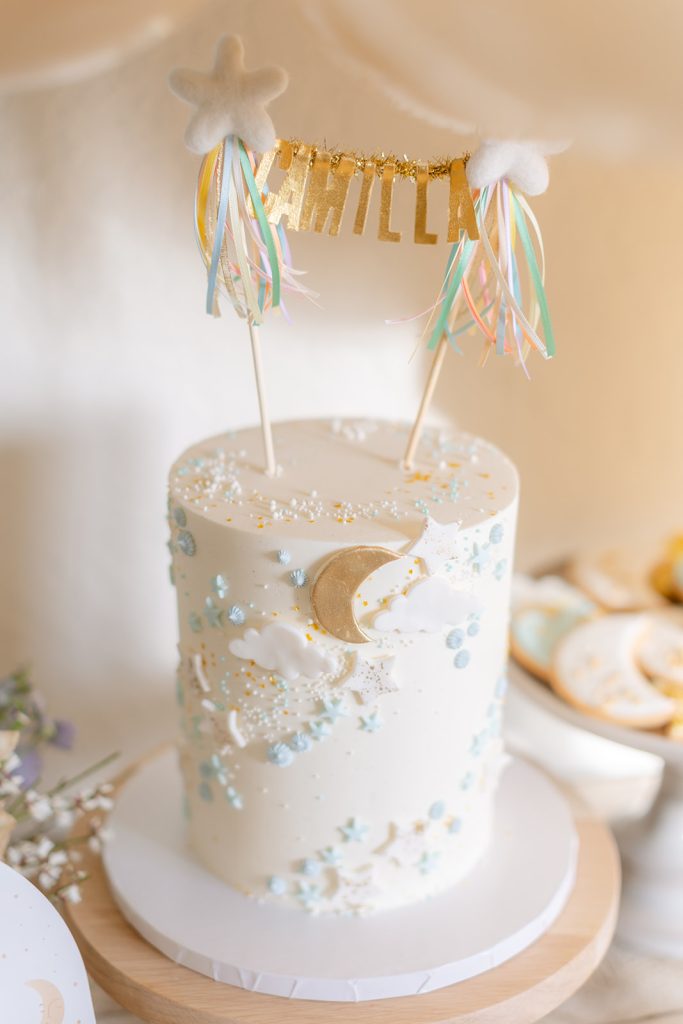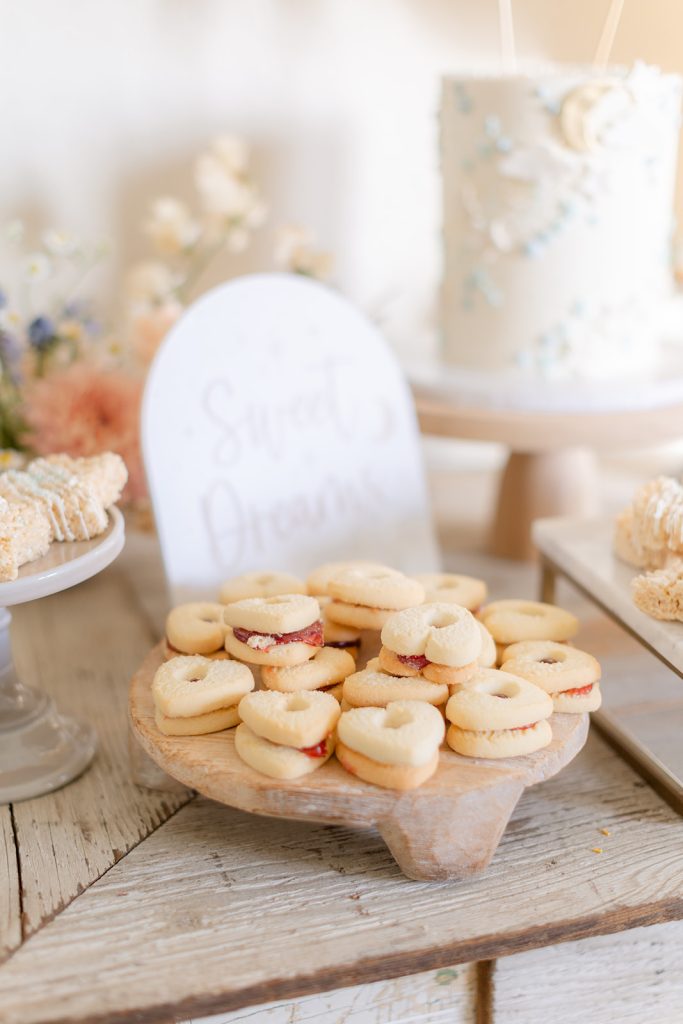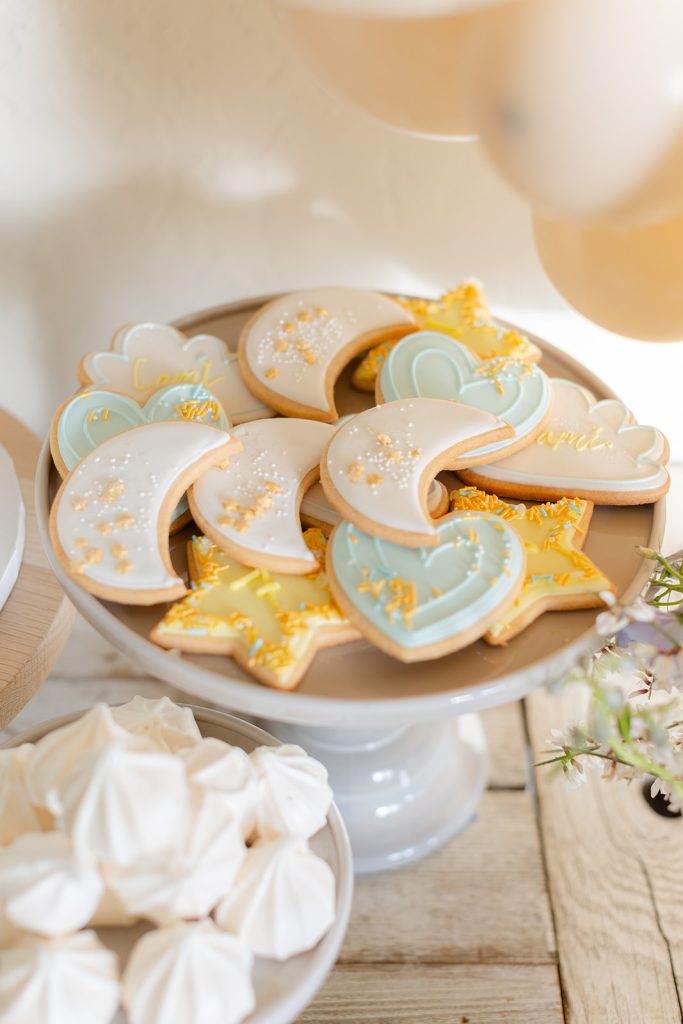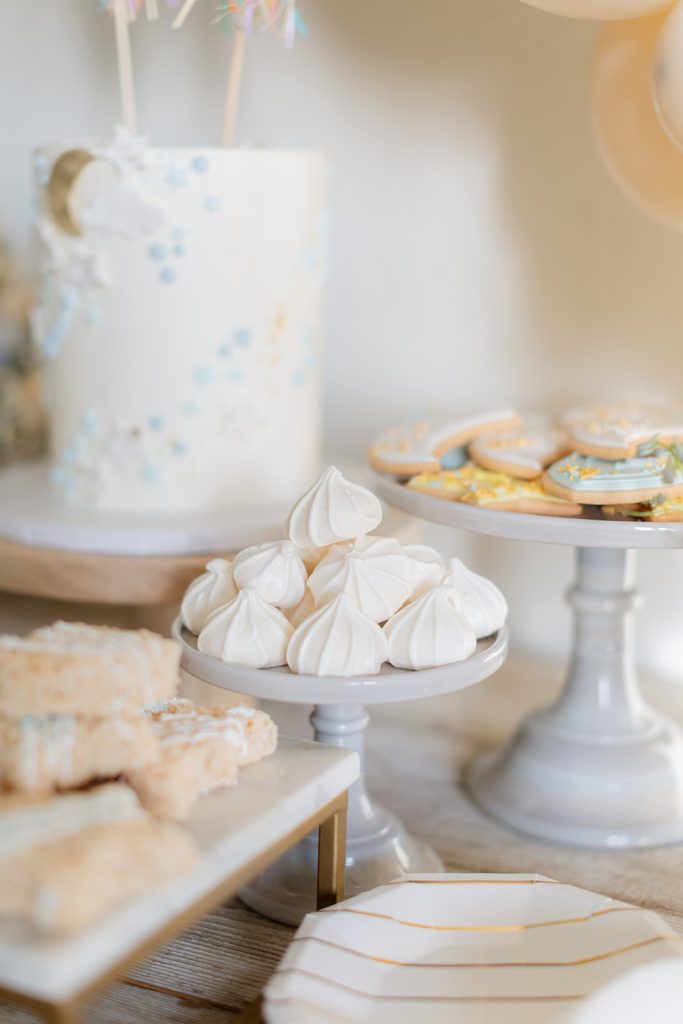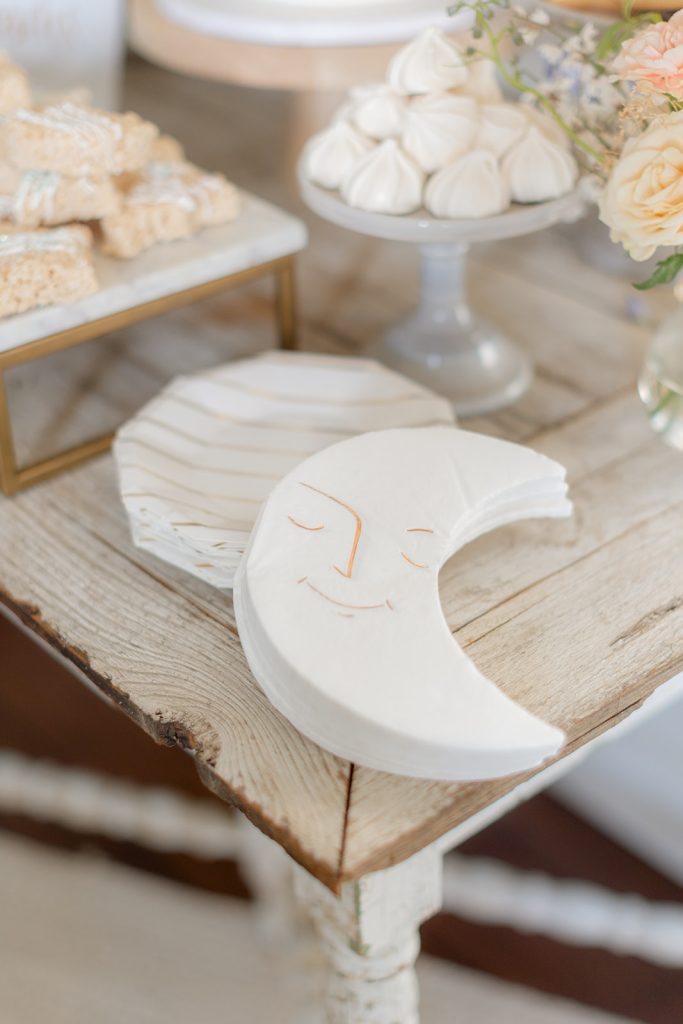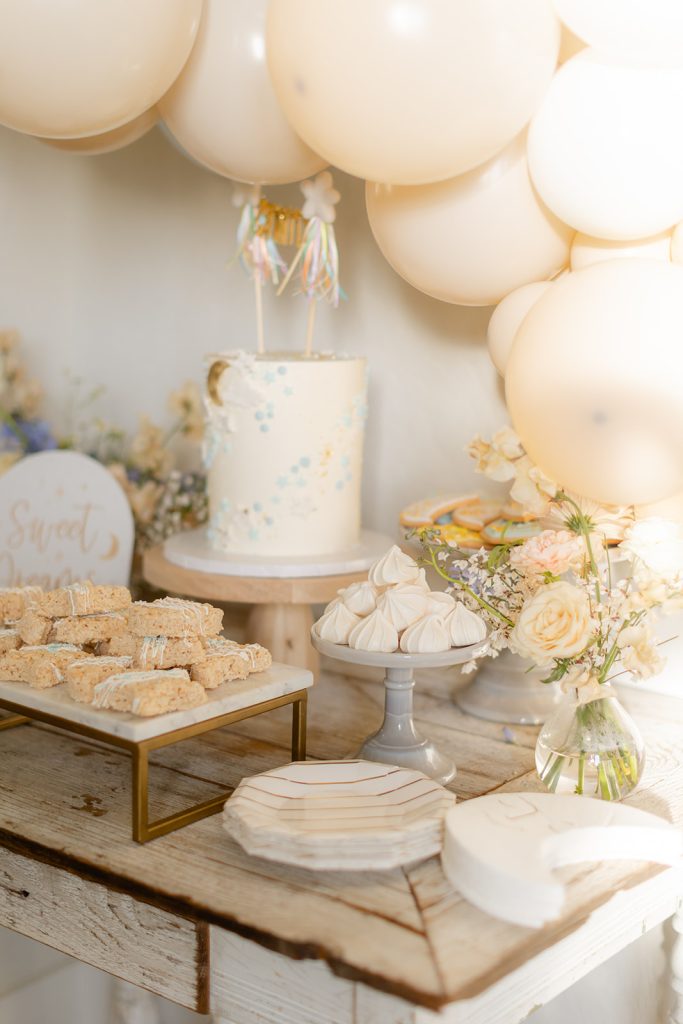 So much yum!!!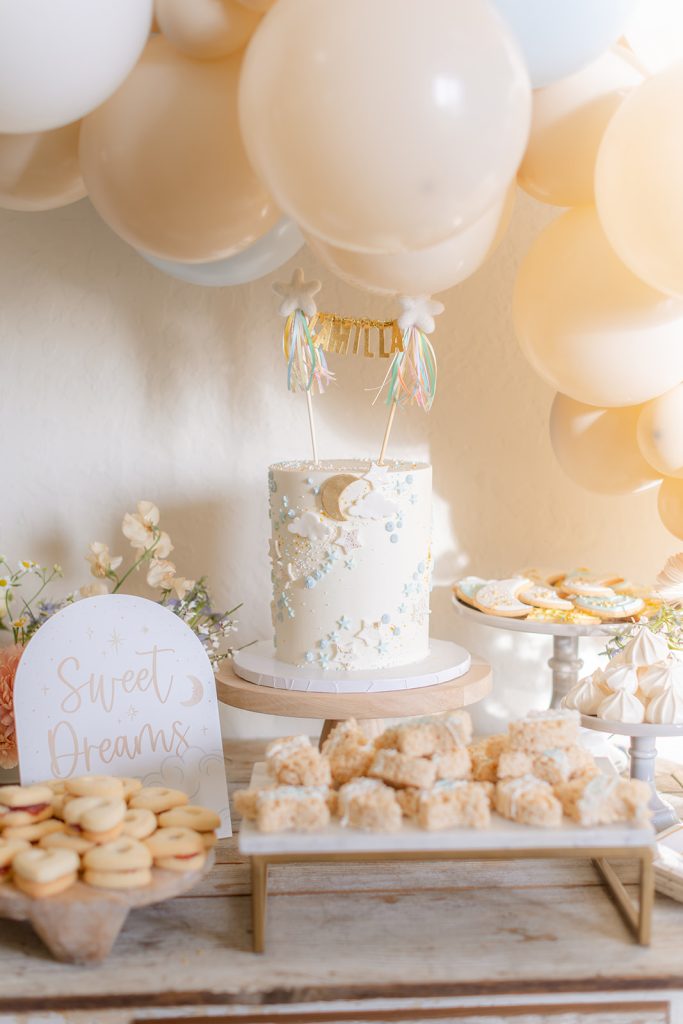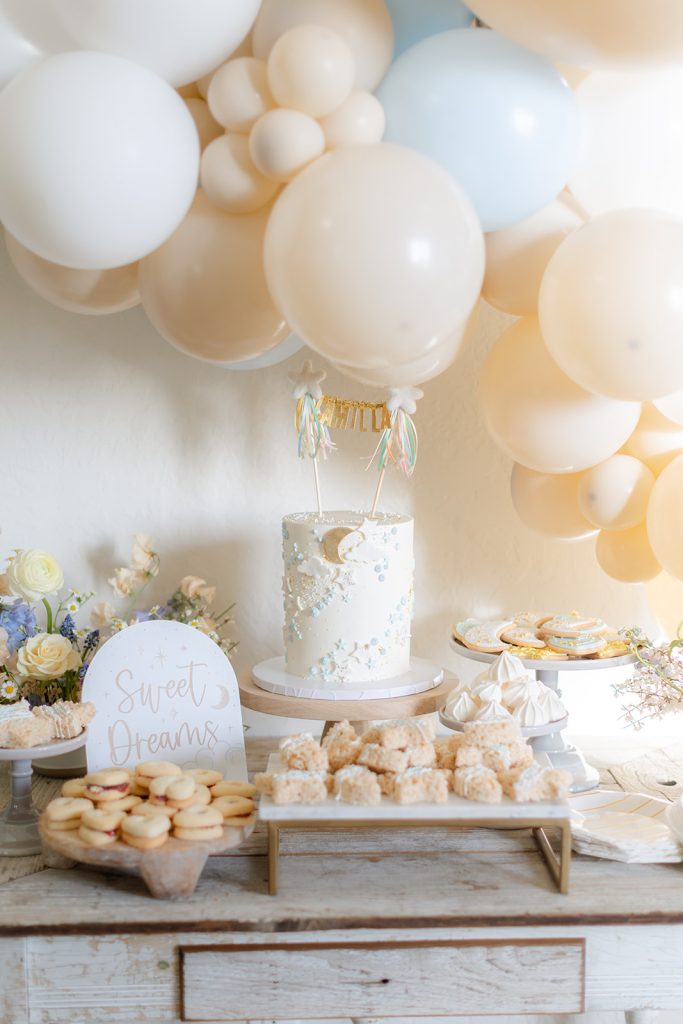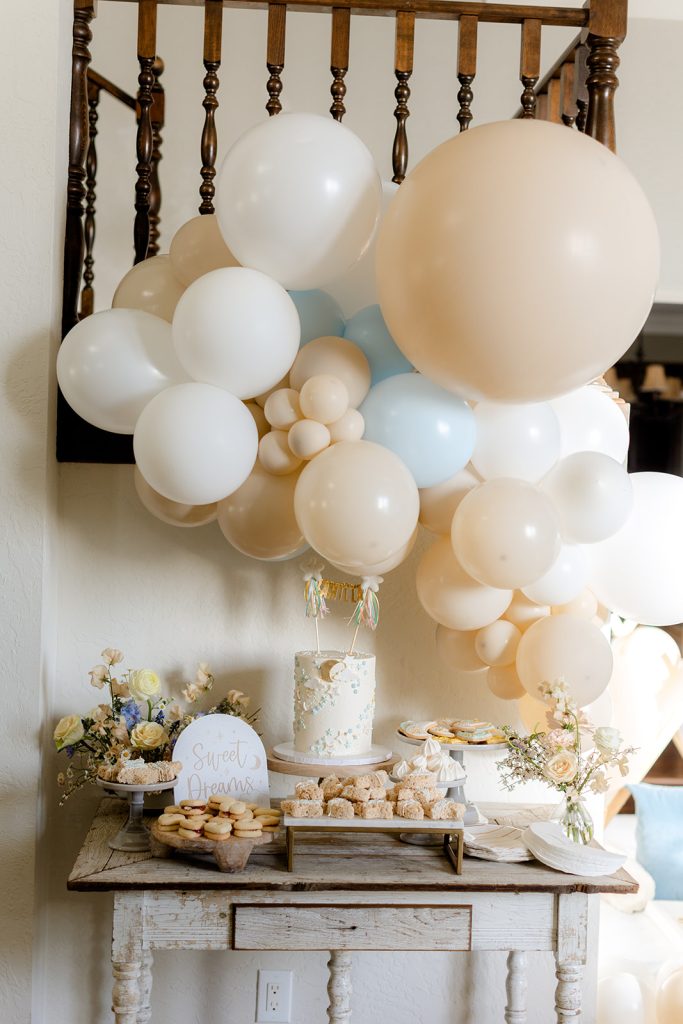 Camp Lila came by to do a fun craft with the girls making dreamcatchers! So perfect for a sleep under…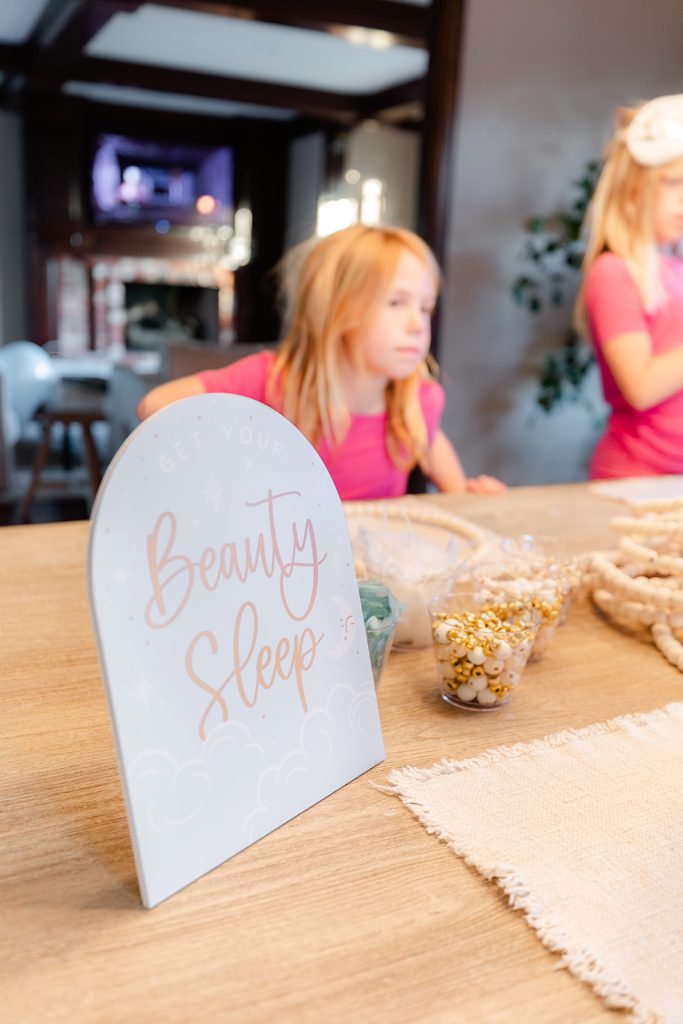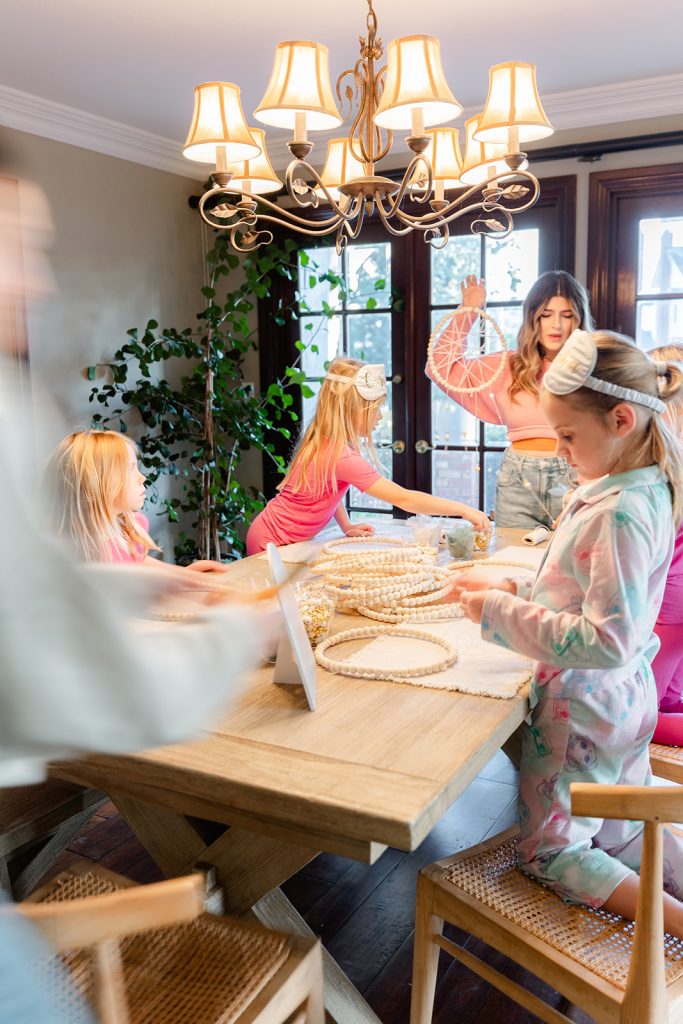 What a fun crew! What a fun night!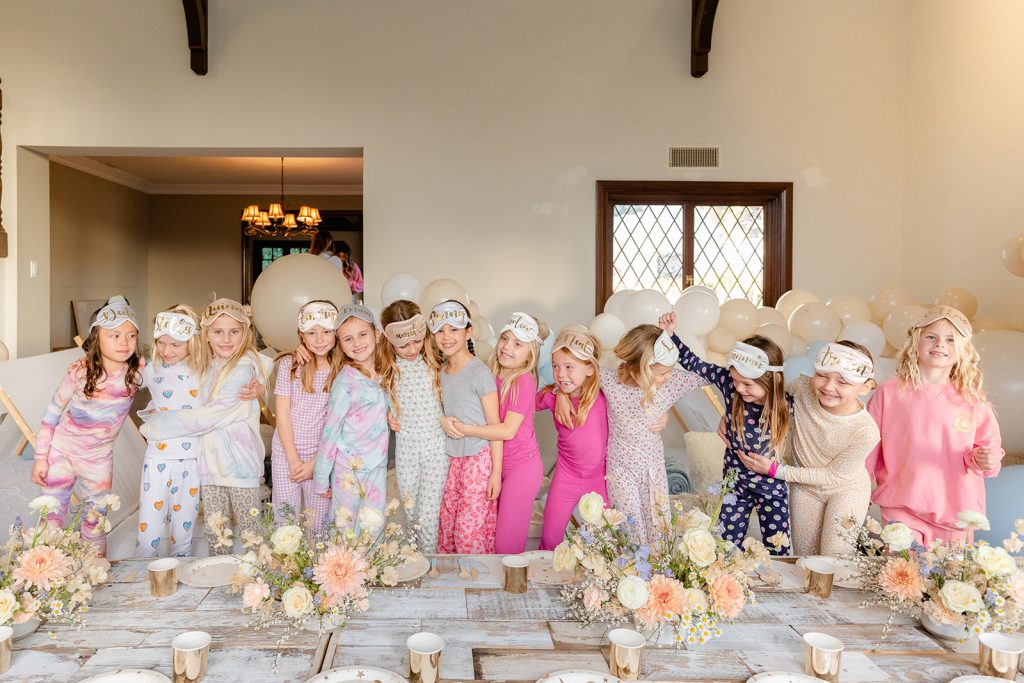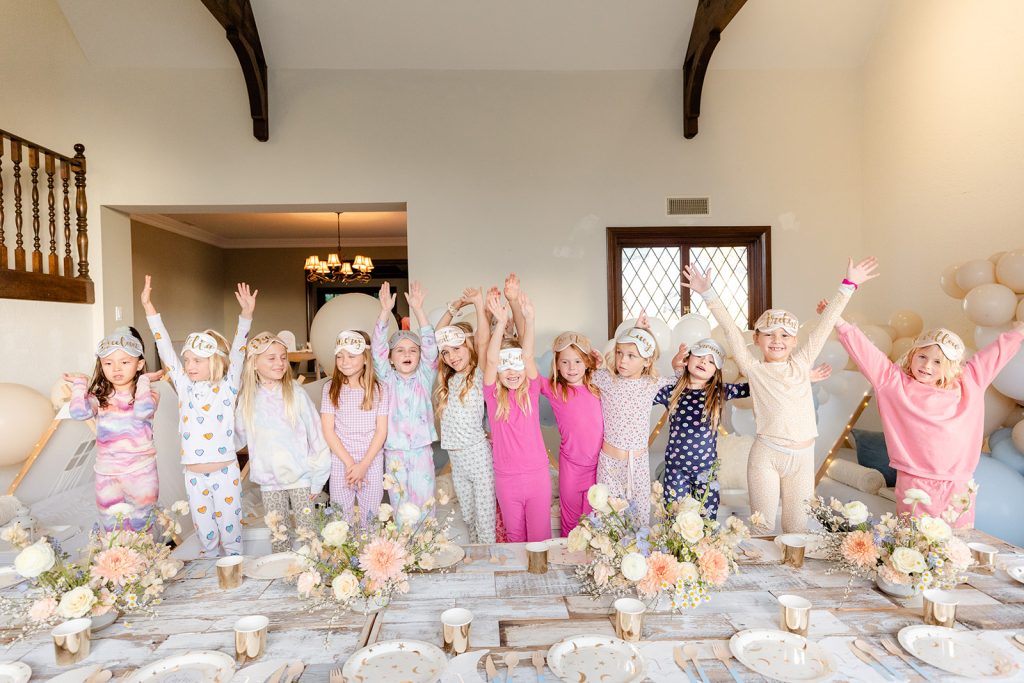 Such a special seventh birthday for a very special girl! Happy birthday Cami!!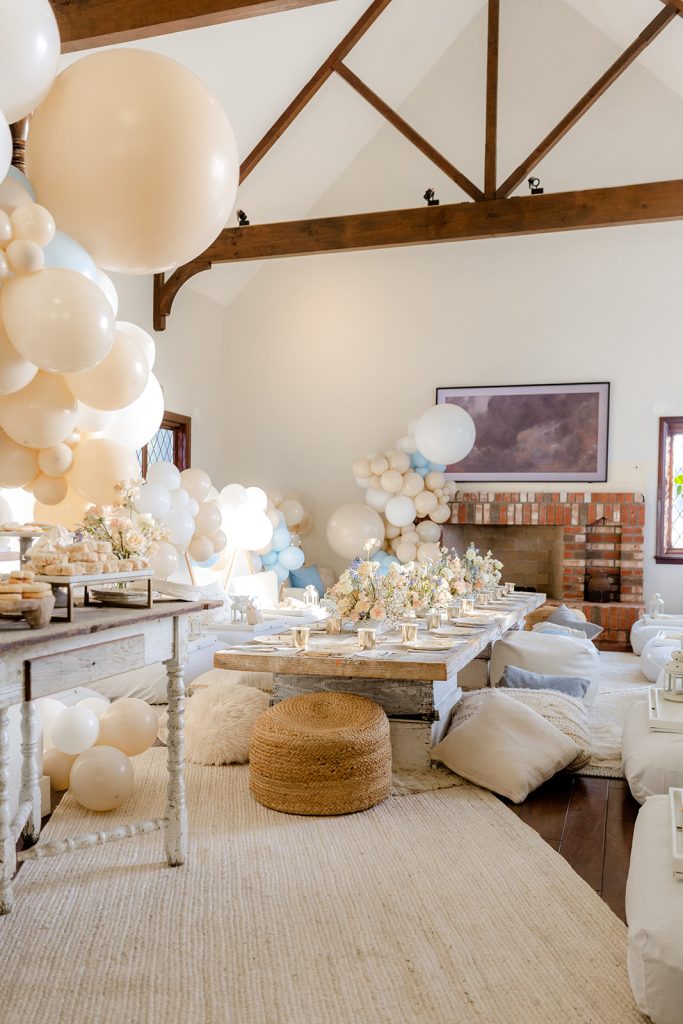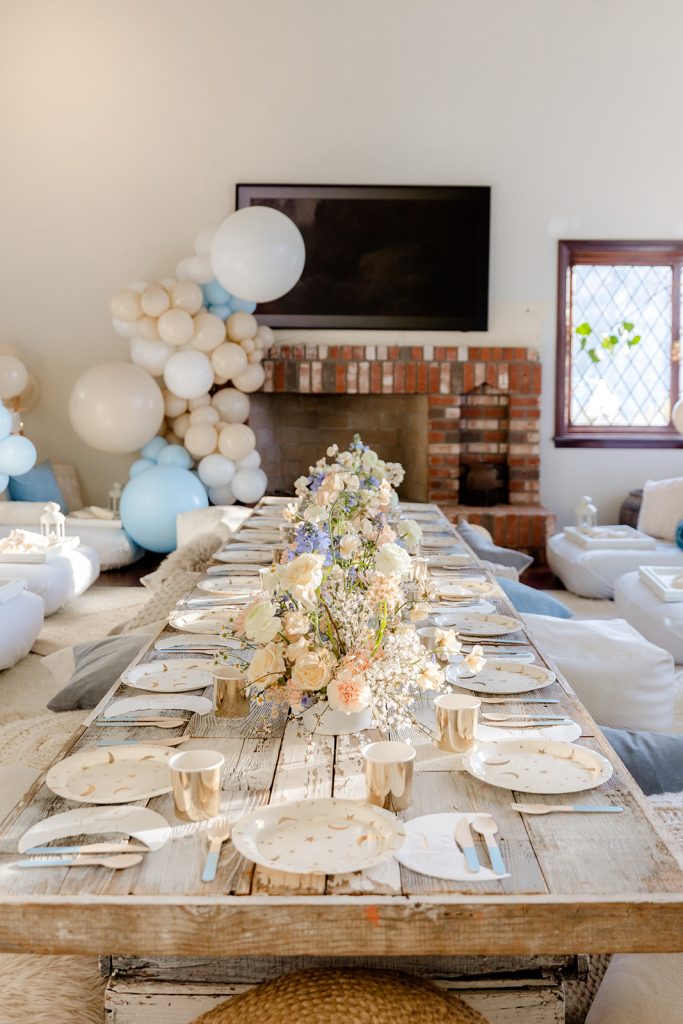 xx
Jacquelyn