Calling all mango lovers! We are starting our week off with some sunshine-colored floral mini cuties. These mini mango tarts are just the cutest and yummiest things for any occasion. A coconut pastry filled with fresh mango, these floral tarts will have you cheering that summer has arrived. Plus, it's all vegan-friendly!

Photos by Dayna Studios
---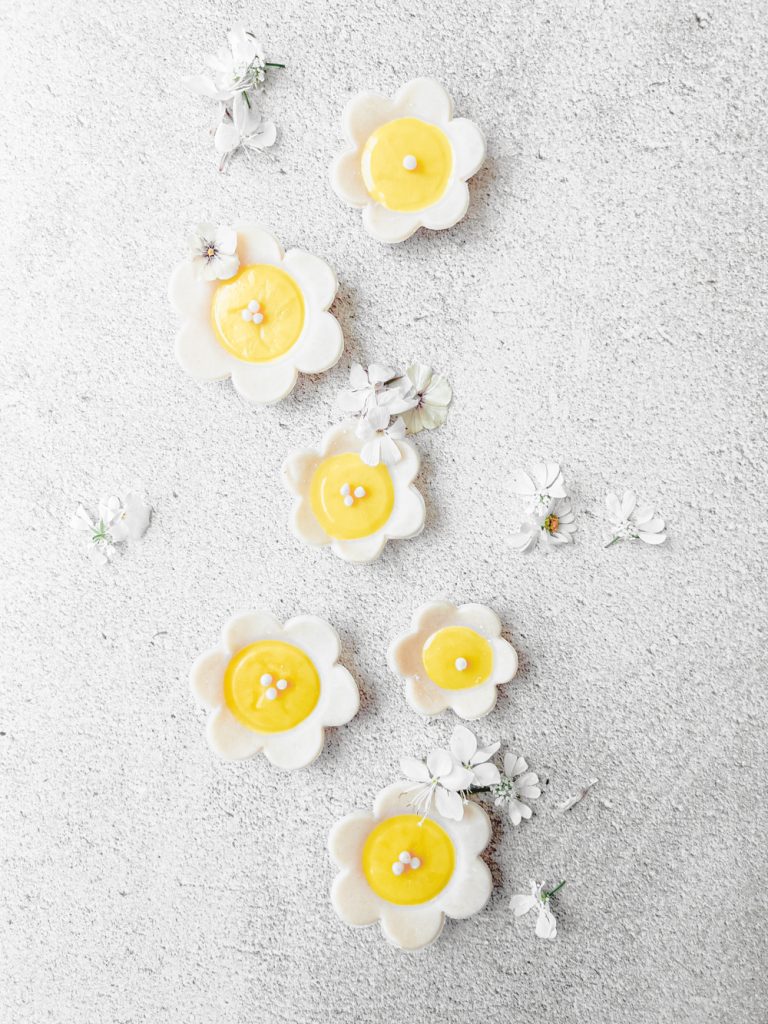 ---
MINI MANGO FLORAL TARTS
W H A T Y A N E E D
Floral Tart Shells:
1 1/ 4 cups plain white flour
1/ 2 tablespoon superfine sugar
1/ 4 teaspoon fine sea salt
5 1/ 2 tablespoons vegan butter
3 1/ 2 tablespoons ice water
Mango Curd:
2 cups mango, cut into cubes
1 cup canned coconut milk
1/ 2 cup maple syrup
1 teaspoon vanilla extract
1 teaspoon agar-agar powder
B U S T O U T
Flower Cookie Cutters
Mini Cupcake Pan
Measuring Tablespoon Set
Blender
Saucepan
Whisk
Rolling Pin
Food Processor

---
I N S T R U C T I O N S
Mini Floral Tarts:
Put the flour, sugar, and salt in a food processor and pulse a few times until mixed well. Add the vegan butter and run the food processor until the mixture resembles coarse sand. Then, slowly drizzle in 3-4 tablespoons of ice-cold water while the food processor is running. It's gotta be running!
Take your crumbly dough and gather it into a ball and then pat it into a disc. Wrap and cover in plastic wrap and throw into the fridge for at least an hour.
Tick Tock! After the hour, lightly dust a clean counter and remove the dough from the fridge. Allow the dough to sit for 10-15 minutes. Then, brush the top of the dough with flour.
Then, simply roll out the dough with a rolling pin and use those cute floral cookie cutters to make multiple flower shapes.
Place each flower on a mini cupcake pan and press the center part using a round spoon with a deep hole to make a vessel base. But, don't press too hard! Just enough to make a center for the flower to put the filling in.
Place the pan into the freezer for at least 1 hour.
We are almost there! Preheat the oven to 175°C.
Remove the tin from the freezer and prick the base of the pastry with anything from a toothpick or tip of a sharp knife—place in the oven to bake for 20 minutes. Allow to cool.
Mango Curd:
Add all the goodies to the blender- mango, coconut milk, vanilla, and maple syrup and blend on high speed until it's smooth and creamy. Yum!
Next, add the mixture to a saucepan and bring it to a boil. Once we are boiling, whisk in the agar-agar and whisk until it thickens. Finally, remove from the heat and pour the curd into the tart base.
---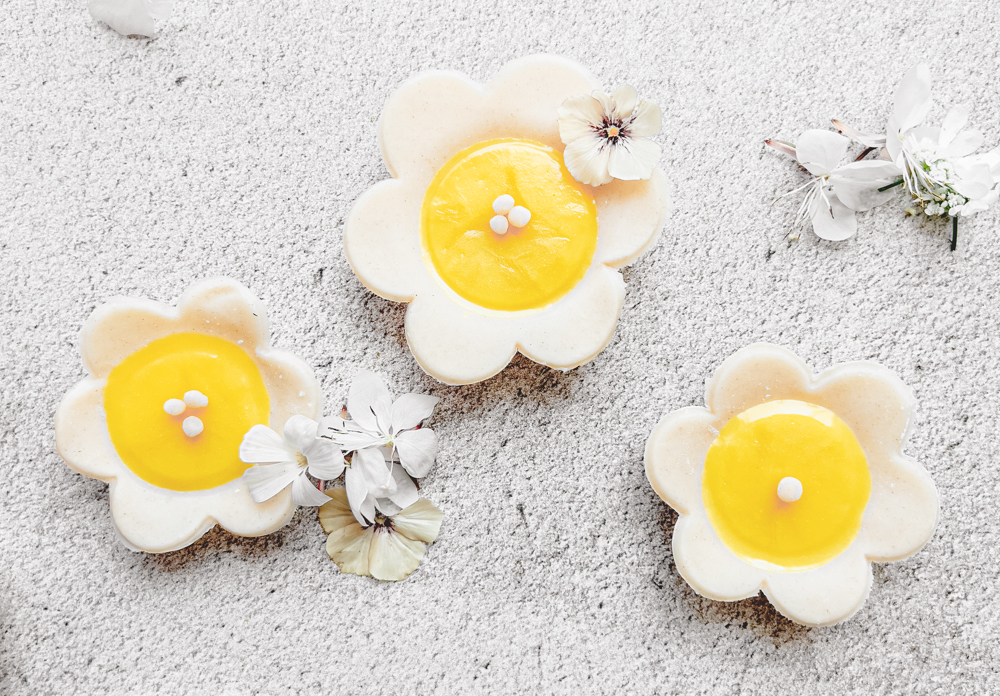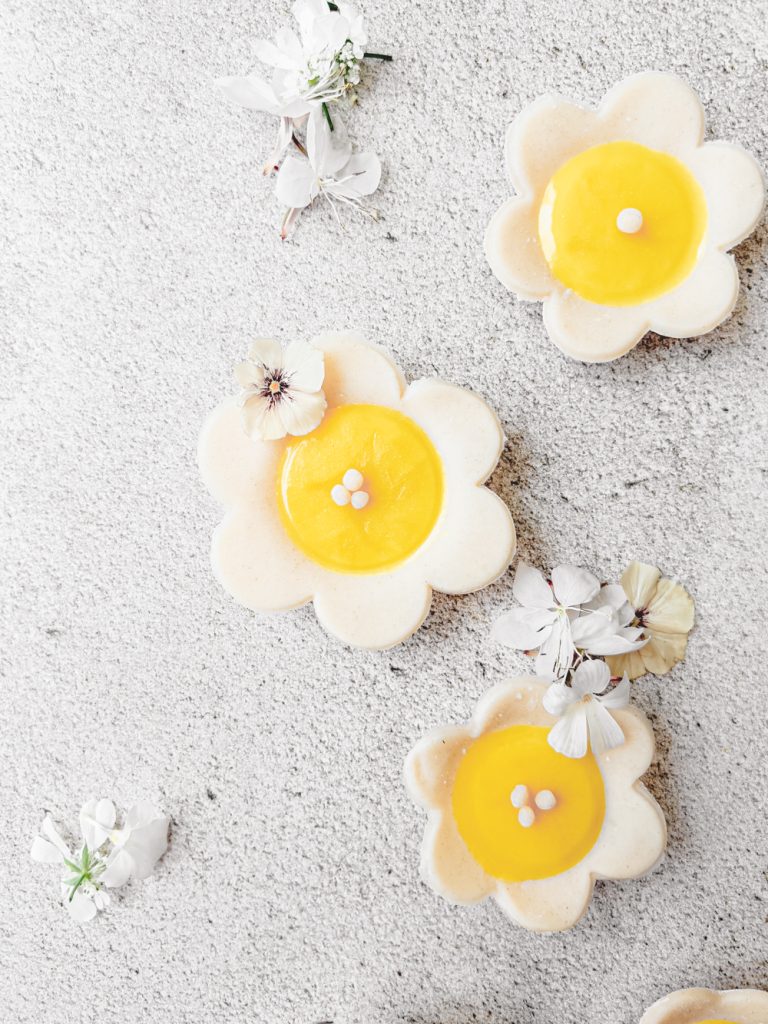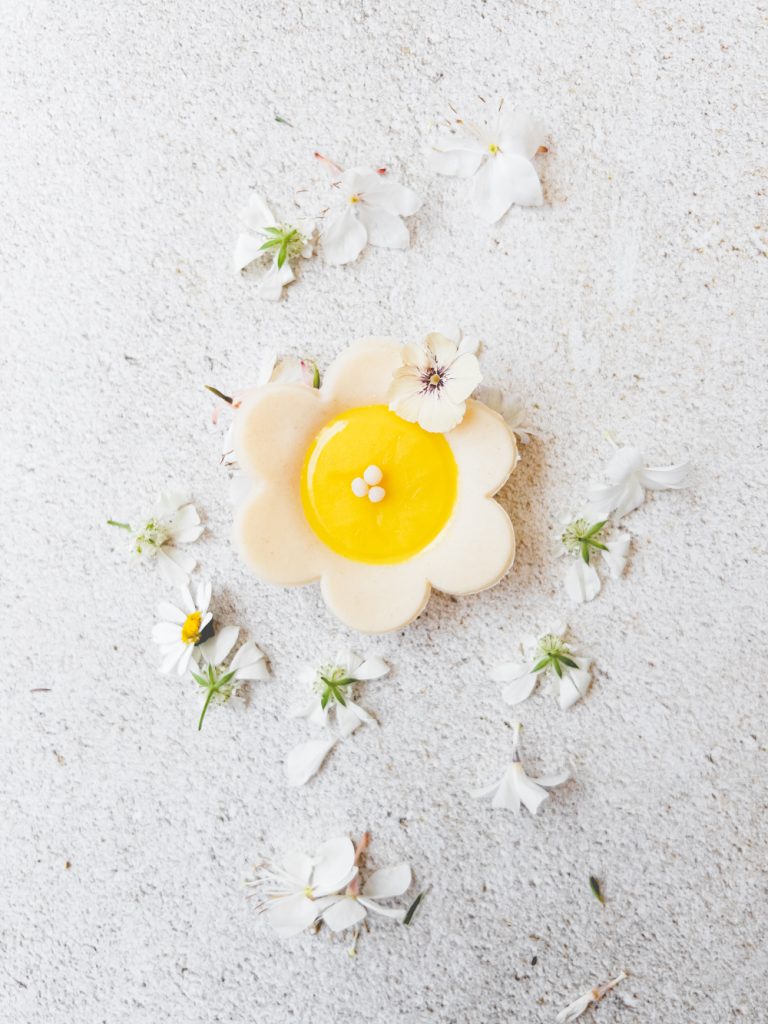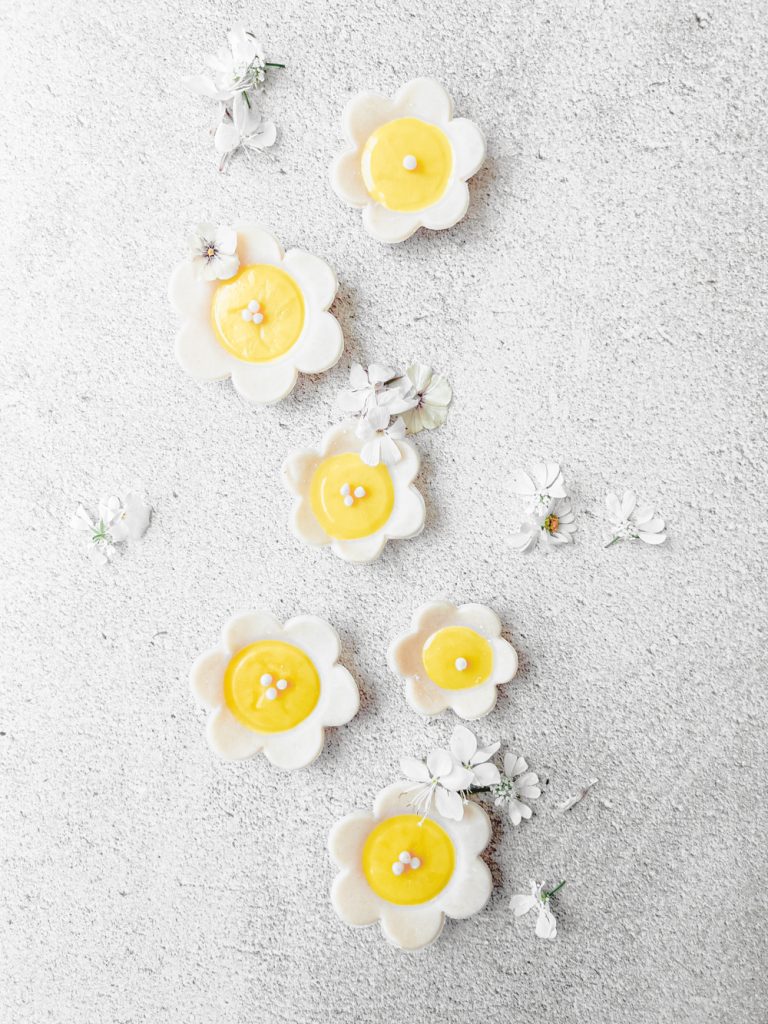 ---
B E I J O S K I T C H E N

xx
Abby