LEMONADE! LEMONADE! COME GET YOUR LEMONADE! Remember the days when you would set up your lemonade stand on the corner of your street and patiently wait for customers? Majority of the time, my customers were my parents and grandparents, haha! The best part was I must have made really good lemonade cause Grandpa always gave me a twenty. Hopefully, my lemonade skills are still on point as an adult. I wanted to mix it up a bit and do a drink that both the kids and parents could enjoy for Labor Day. Serve up this refreshing lemonade in shooter glasses that sit in a hollowed-out watermelon. A cute and fun way to serve up your watermelon mint lemonade shooters. This recipe makes 2 quarts, which makes it easy to serve up to your guests if you don't go the shooter route. You can totally serve up in fun glassware, but its fun to change it up and put into little shooters. To make for adults, I simply fill the shot glass with half booze and fill the remaing with the lemonade. Too much? Too little? You do you!
---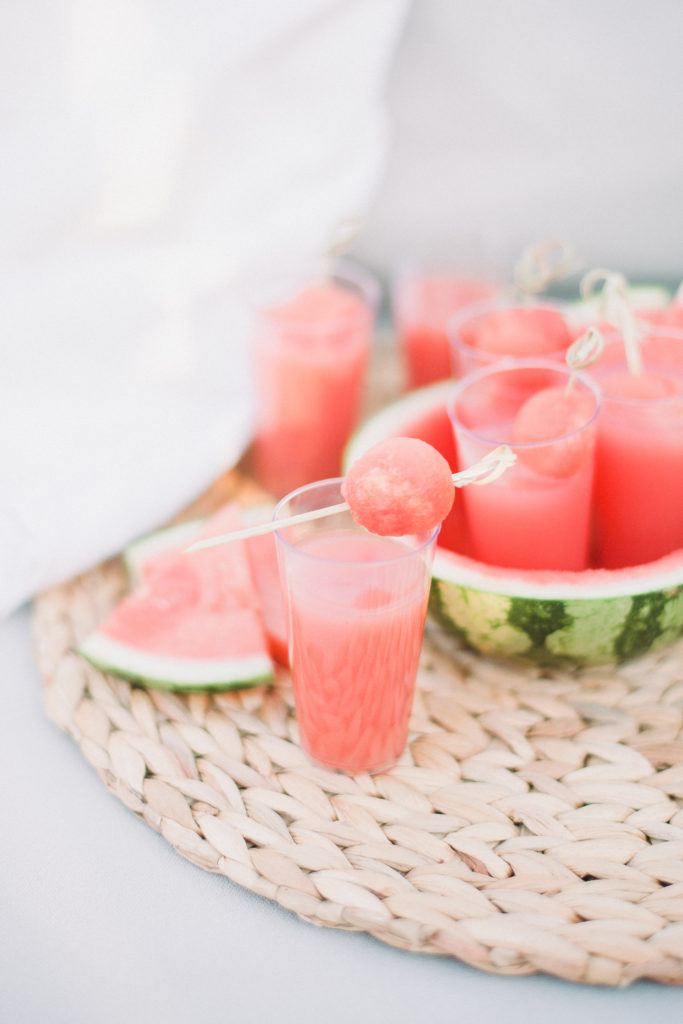 WATERMELON MINT LEMONADE
serves: 2 quarts
W H A T Y A N E E D!
Simple Syrup
1 cup organic local honey
1 cup water
4 sprigs of fresh mint
Watermelon Lemonade
4 cups cubed watermelon
1 cup fresh lemon juice (fresh please people!)
3 cups cold water
B U S T O U T:
saucepan
whisk
blender or food processor
mesh sieve
pitcher
plastic shot glasses
---
I N S T R U C T I O N S
In your saucepan over medium heat, bring the honey, water, and fresh mint to a boil, whisking occasionally. Once the syrup has reached a boil, remove from the heat and let cool. With a blender or food processor, puree the watermelon and lemon juice together. Then, strain the mixture with a mesh sieve to remove all the pulp. Once your simple syrup is cooled to room temperature, pour the watermelon and lemon juice along with the simple cooled syrup into a pitcher. Remove the mint as well. Add in the 3 cups of water, and stir. Refrigerate until ready to serve.
To make adult shooters, fill your shot glass with half or as much or little of your choice of booze. It depends on what kind of mood I'm in, but I will do either vodka, tequila, or gin. When it's scorching like now, I go with the vodka. Plus, its a crowd-pleaser.
To serve up in the watermelon tray, cut about 1/4 of the watermelon, and hollow out the flesh. Use that flesh for your drink! Then place in your shot glasses into the watermelon, and carefully serve to your guests. I like to sit mine down. I'm not always the most coordinated person. My guests like to drink their cocktails, not wear them.
---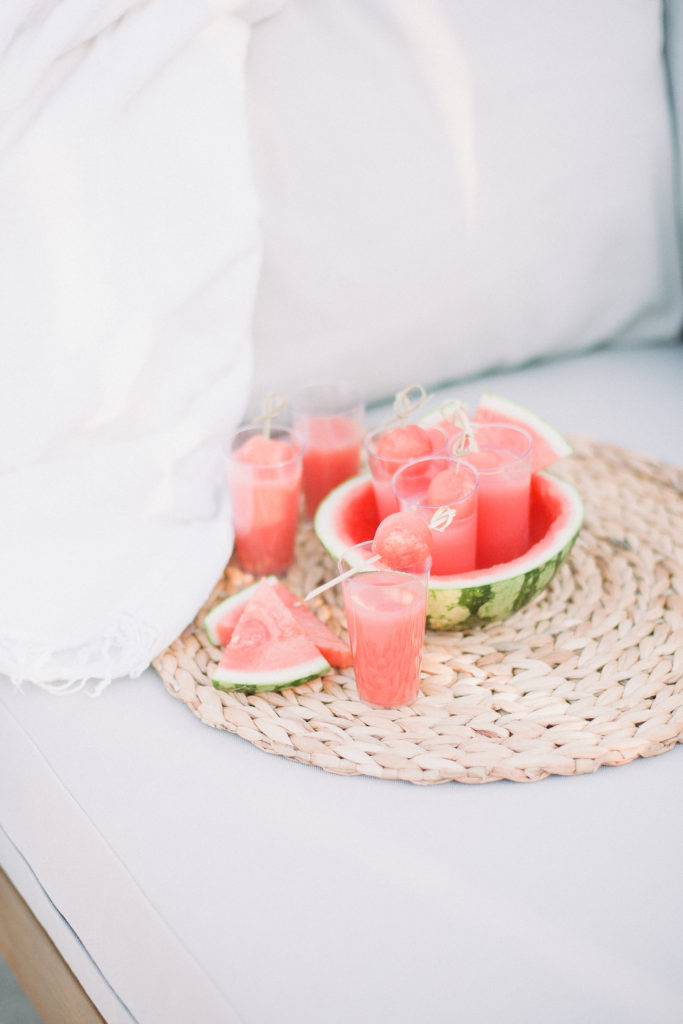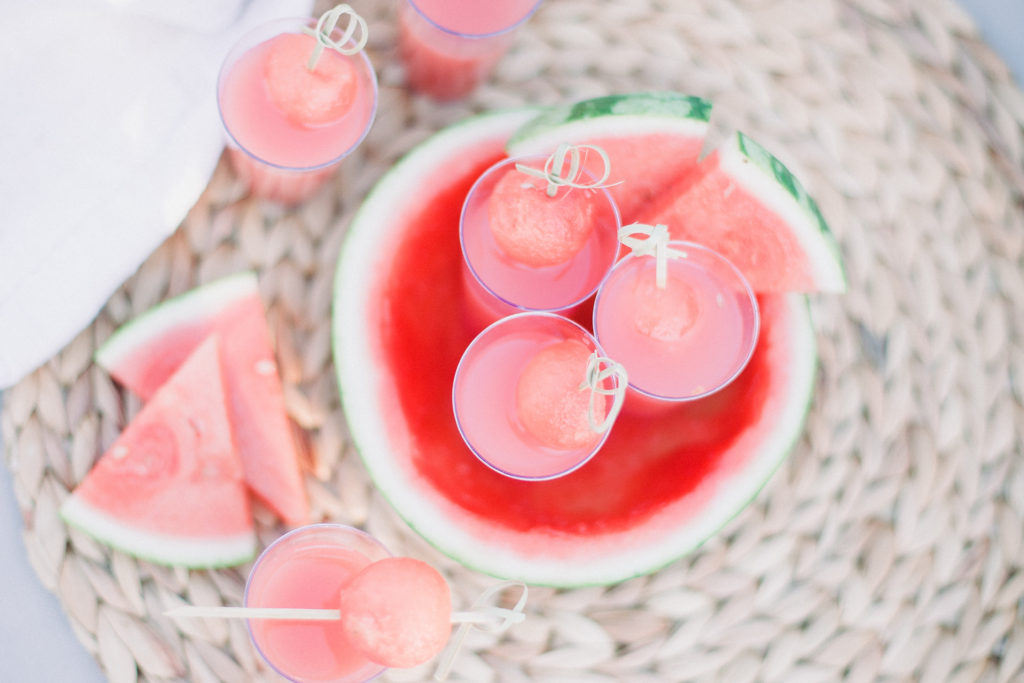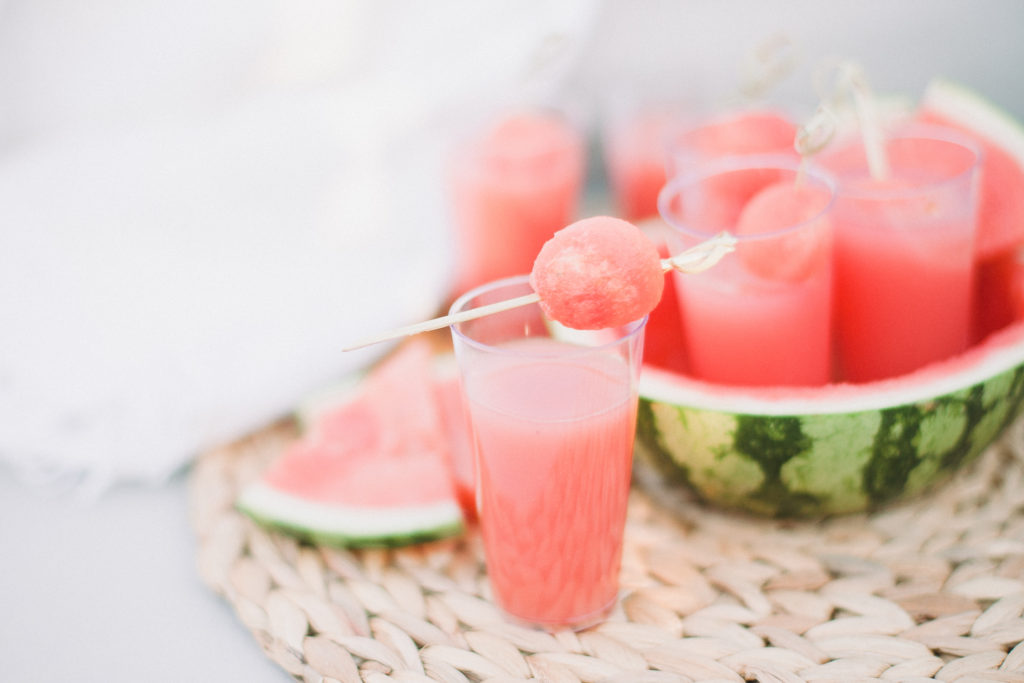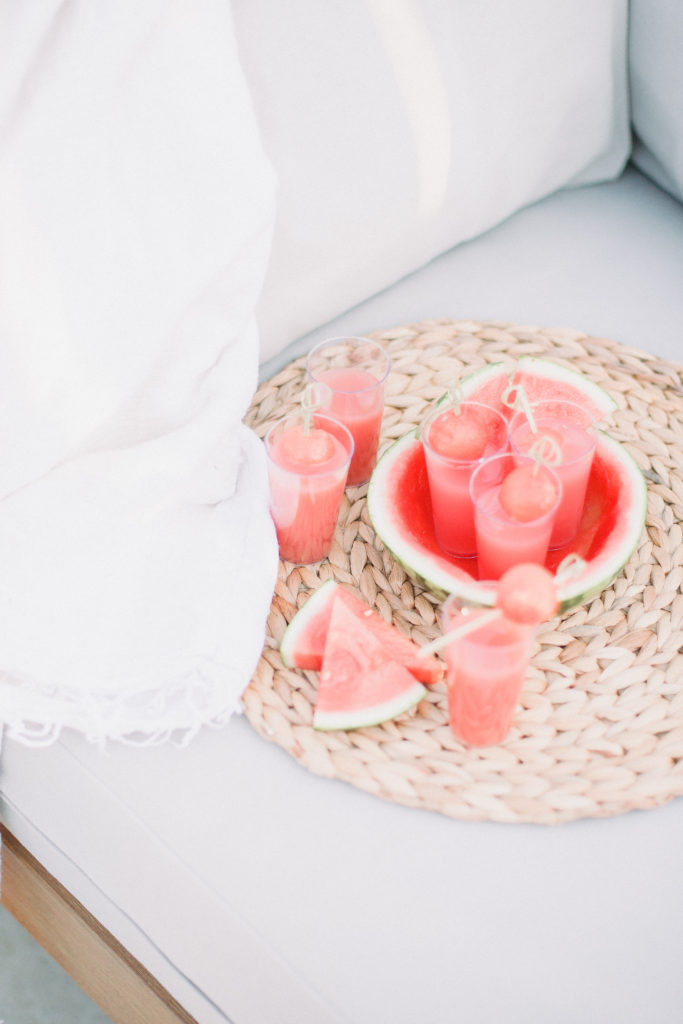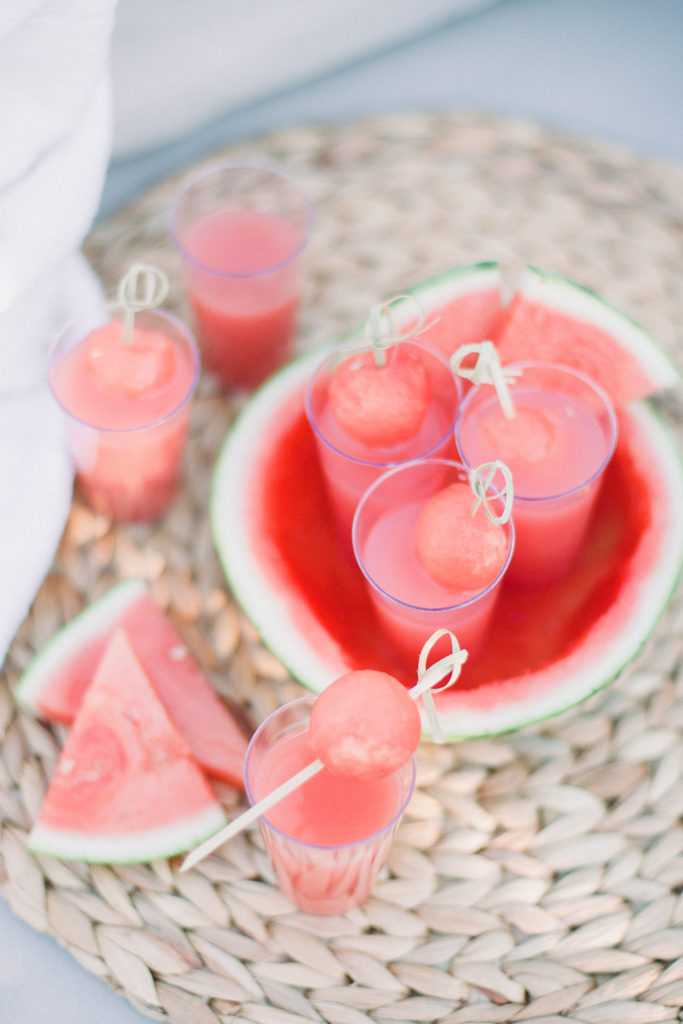 ---
xx
Abby