How is everyone's week going so far?!?!

I had high hopes for homeschooling, but yesterday was a doozy! I'm not a mathematician or scientist. Not even close to being a decent teacher. We learned about nuclear potential energy and comparing fractions. Let's just say, thank goodness my husband can help out! But, hey, what I can bring to the table is teaching them all about art and cooking. Anything creative, I'm your gal. You might have seen on our Instagram stories, I'm baking or cooking something every day! It's my way of releasing all the stress from our new normal. I have done tons of loaves of bread, homemade ricotta, and trying to challenge myself with harder recipes.

With that, today is national waffle day! So skip those morning math problems and celebrate by eating waffles. You can even research the history of waffles. This cute little waffle cake is a fun way to eat waffles, and a for sure crowd-pleaser (well 6ft away, obviously). You can even use frozen waffles too, cause hey man rough waters ahead, just go for the frozen guys right now. 
Be sure to scroll down to see my favorite waffle accessories! 
Photos by Dayna Studios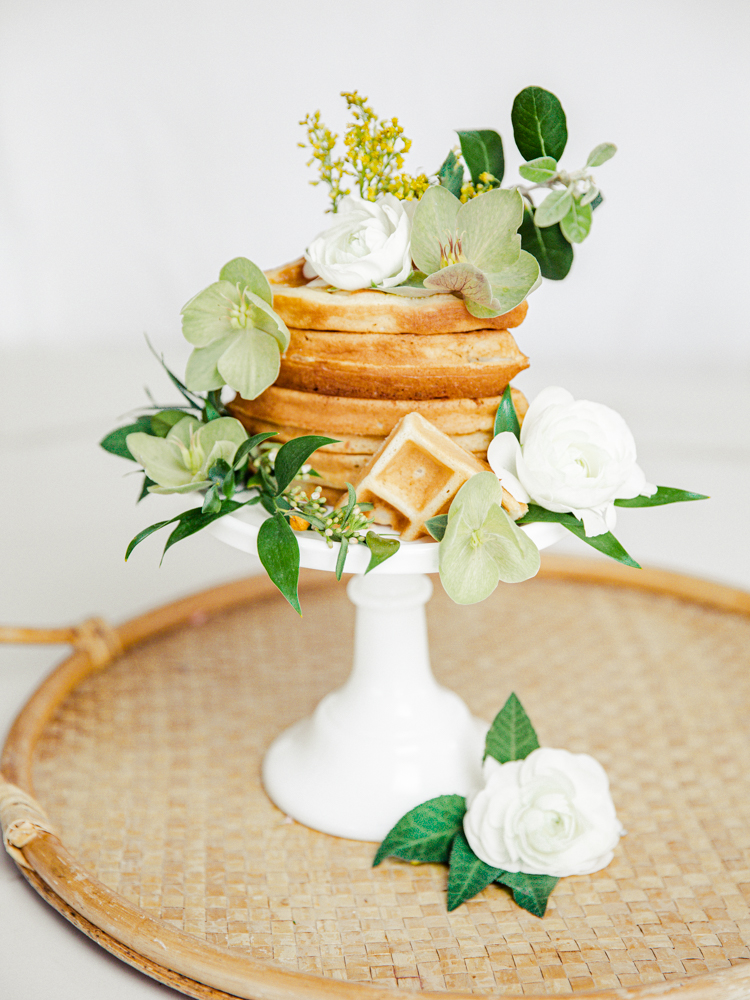 ---
FLORAL WAFFLE CAKE
SERVES: 4 | PREP: 5 MINUTES | COOK: 5 MINUTES
W H A T   Y A   N E E D!
Waffles (made from scratch, a mix, or frozen)
Flowers
B U S T   O U T:
Cake Stand
---
I N S T R U C T I O N S
Super easy! Just layer your waffles on top of your cake stand. For the waffles, I did make my own, but I used a boxed waffle mix. See my favorite waffle mixes below. You can totally use frozen, a boxed kit, or from scratch. Then simply apply flowers on them. I used a little bit of honey to help make them stay in place. You can also incorporate herbs and flowers that are edible. For that extra touch, drizzle syrup down the sides when serving! All ages will enjoy it! Defintely a fun way to eat your waffles. 
---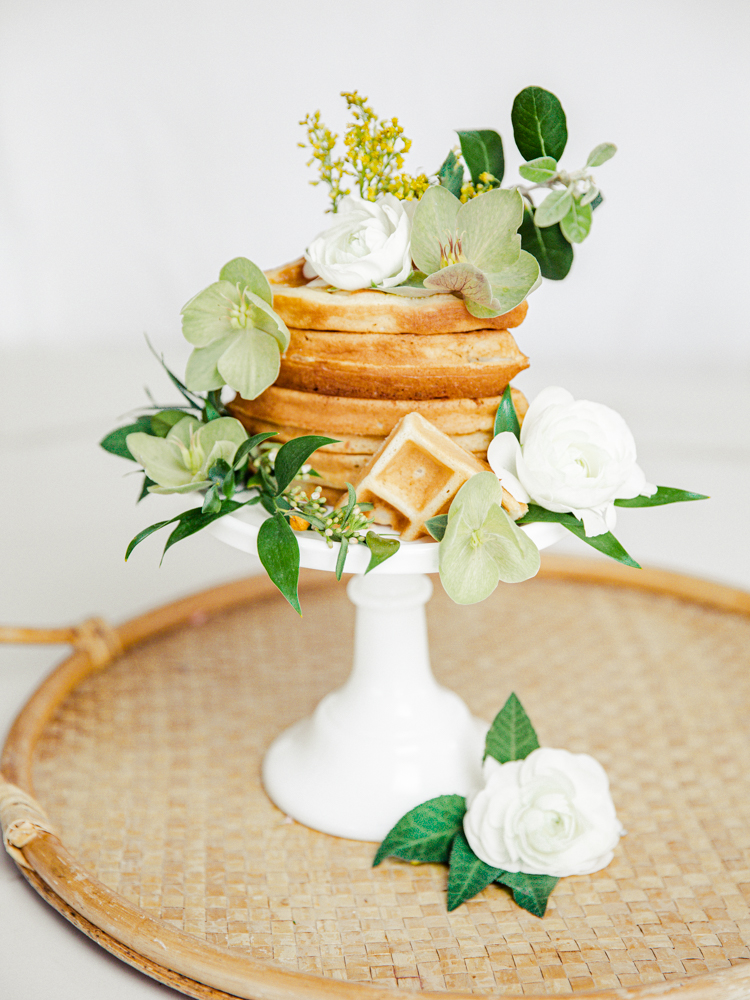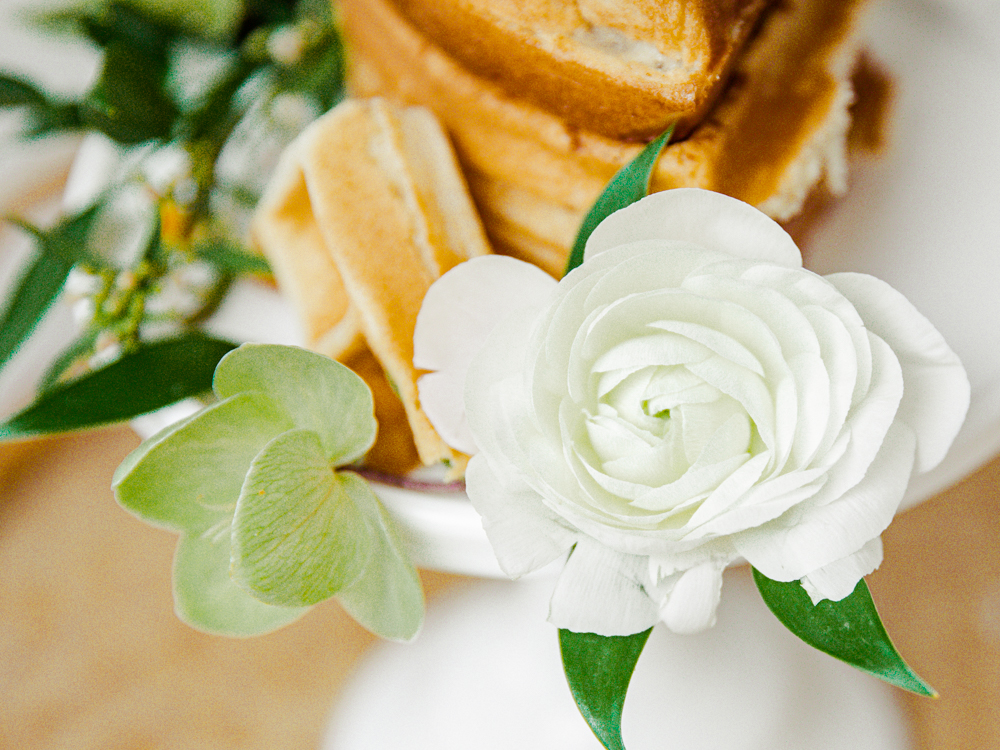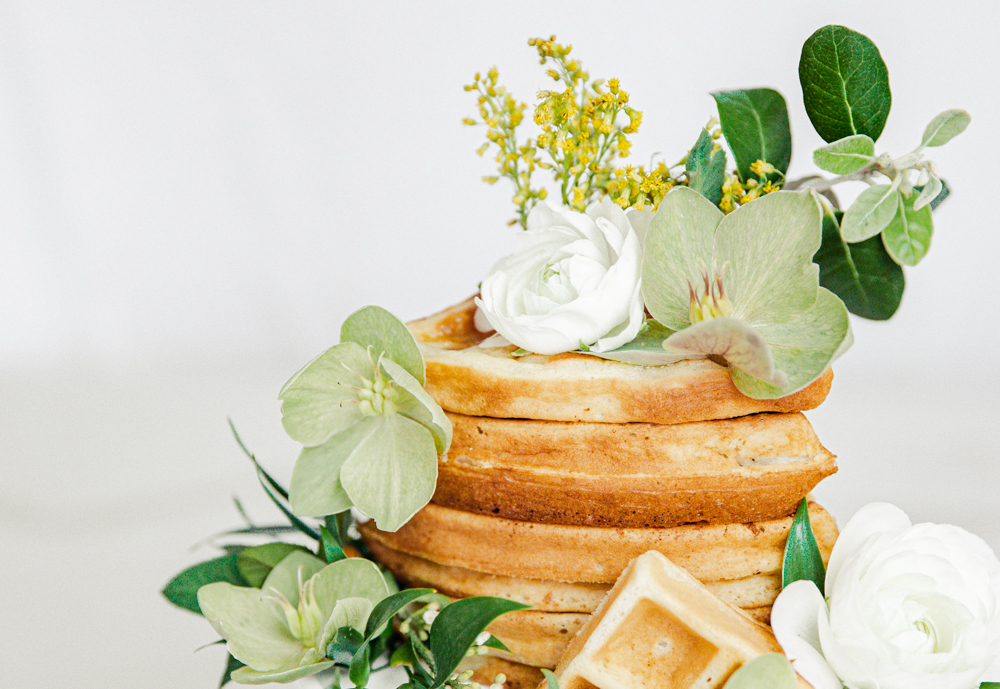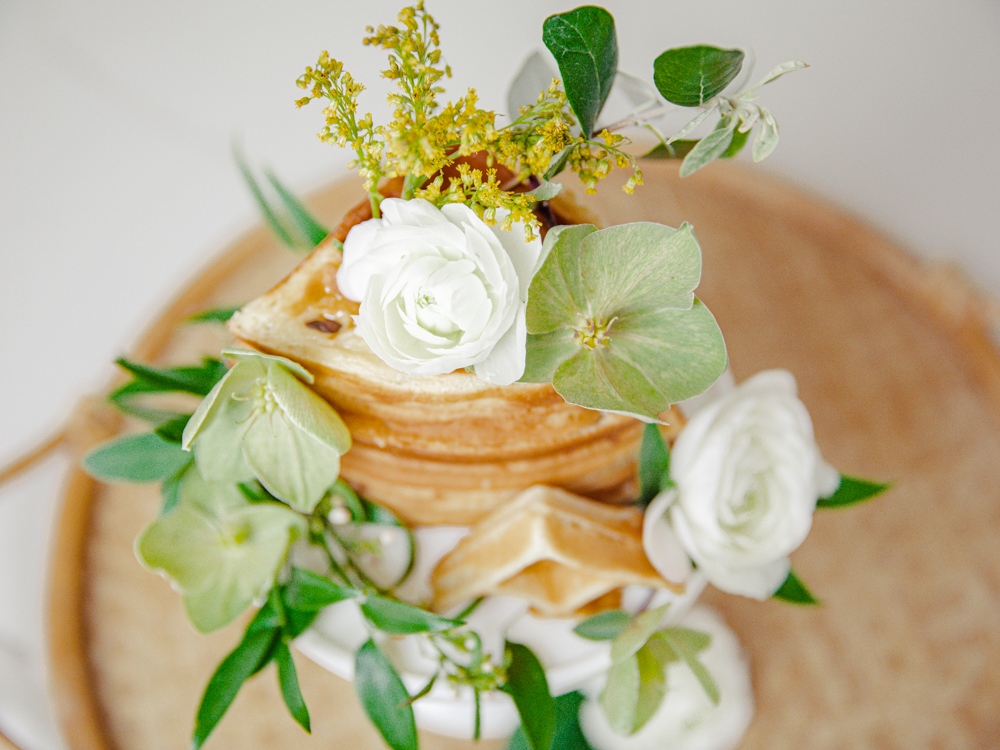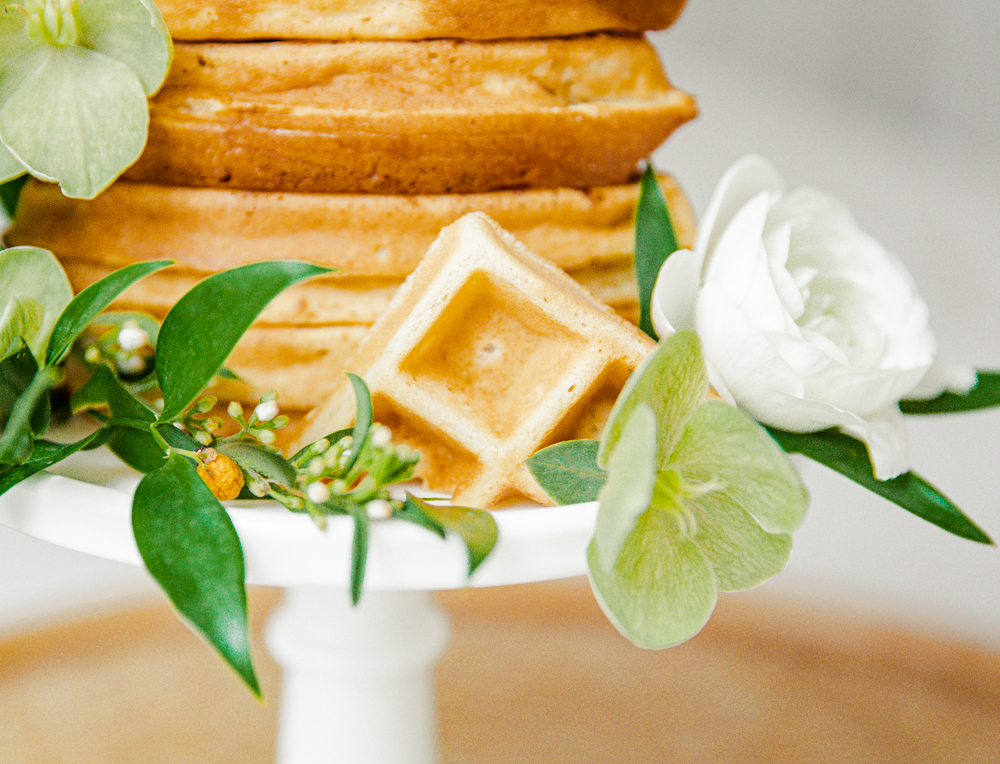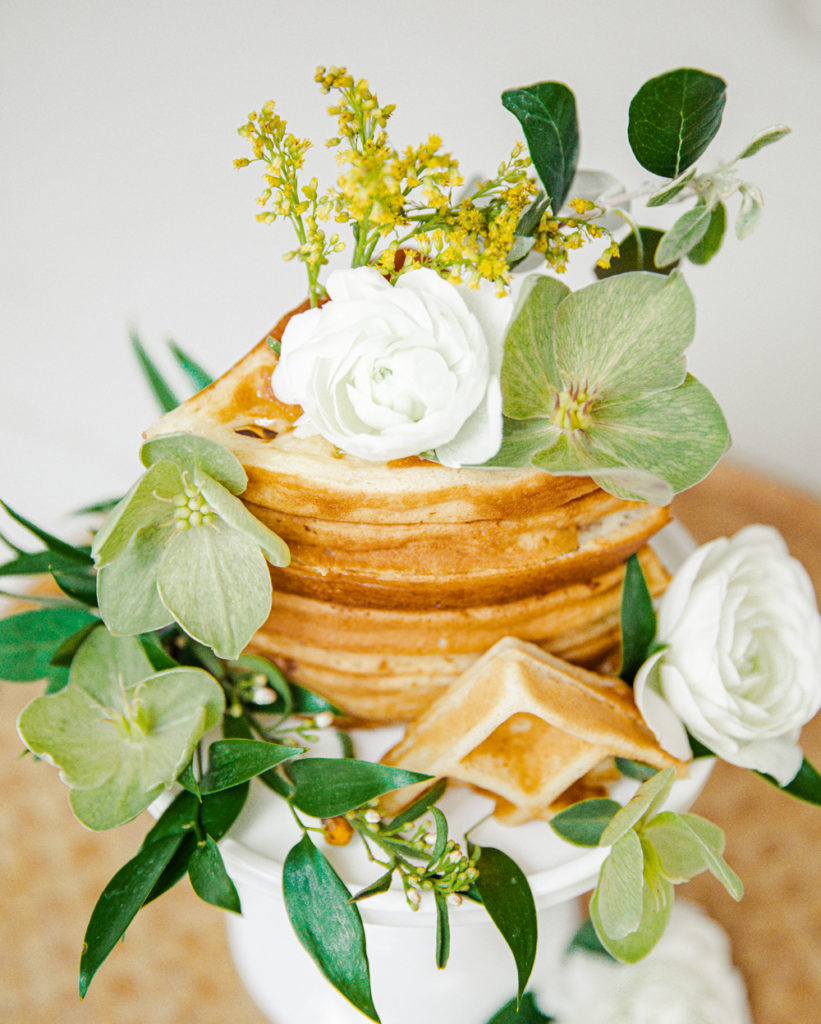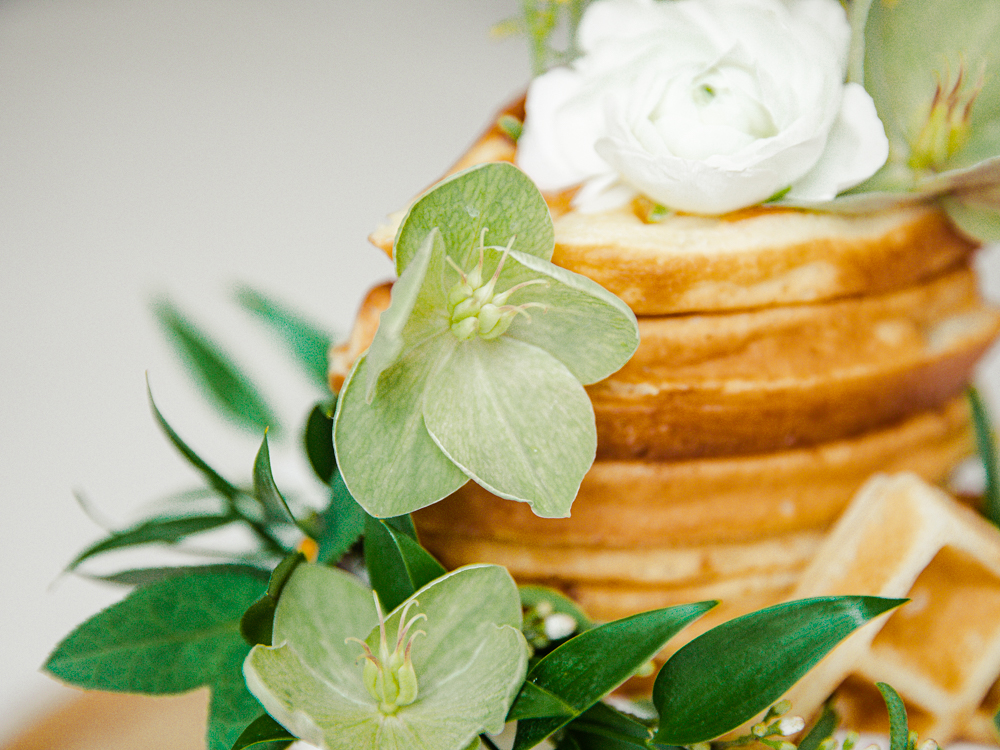 ---
B E I J O S  K I T C H E N  

xx
Abby