When a beauty of a friend like Megan Welker has a milestone birthday, you celebrate! Megan's husband Adam and best friend Ala reached out to me to help make her 30th birthday extra special and I of course jumped at the chance. Megan is one of those people that you meet and feel like you've known forever. She is caring, thoughtful, loyal, hilarious, and beautiful. All of the amazing qualities you want in a friend! Megan has been so good to my family and I, helping with her 30th birthday was the least I could do! Plus, I got to tag along and go wine tasting with her, so it was a win/win for me!
Megan's birthday bash is also featured on Inspired By This today!
Photos by Megan's Bestie Ala Cortez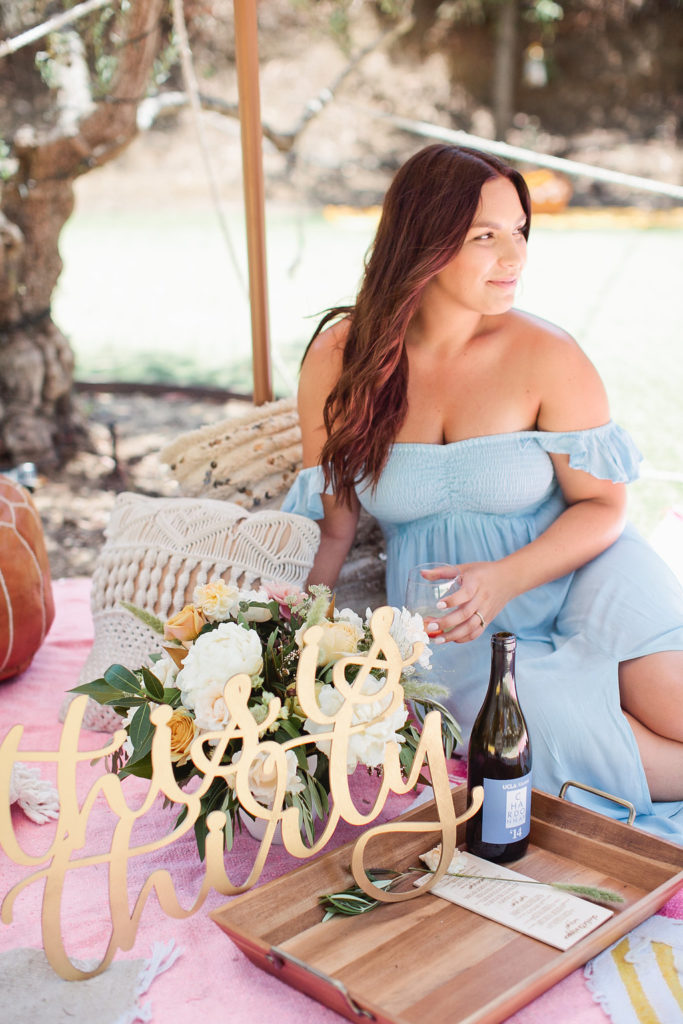 We celebrated at Malibu Wines, which is such a fun spot for a day of wine tasting!! The weather was hot, hot, hot, but we cooled down with all the good Summer wines!! Plus they had wine popsicles… Done and done!!
Knowing Megan I know she likes soft natural colors so we really wanted to use that palette for all the things (as she would say). So the florals had to be ethereal and soft, just the way she would like it! MV Florals did the best job, as usual. For all of the little details we turned to Poppy Jack Shop, she made the amazing menus out of balsa wood, a fun "this is thirty" sign for Megan to hold and a personalized wine glass for each guest! Because everyone should have one when wine tasting if you ask me!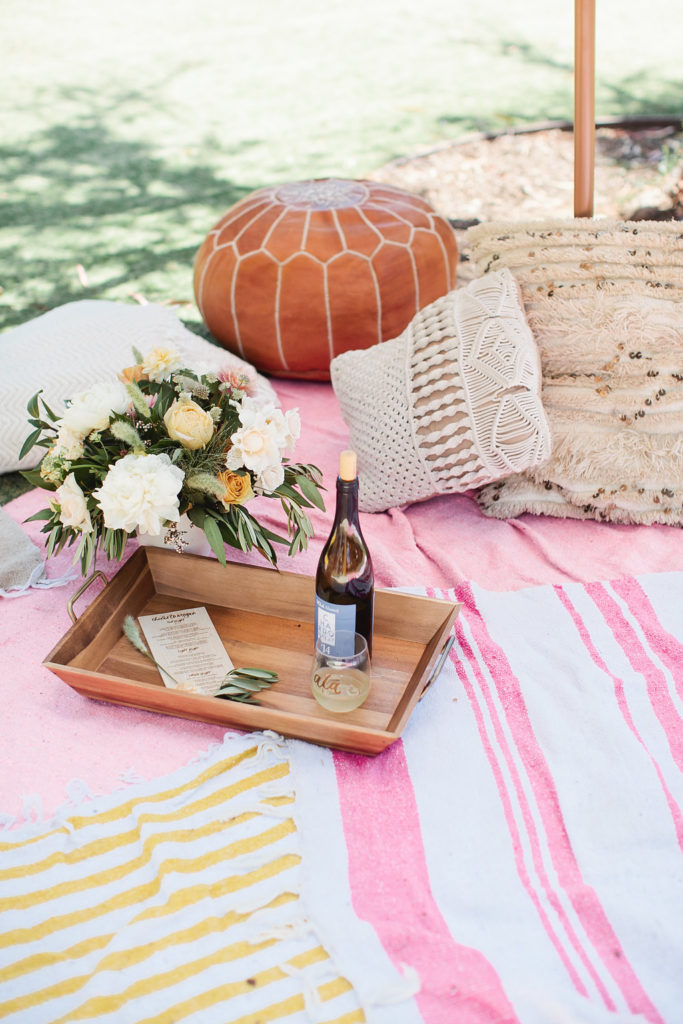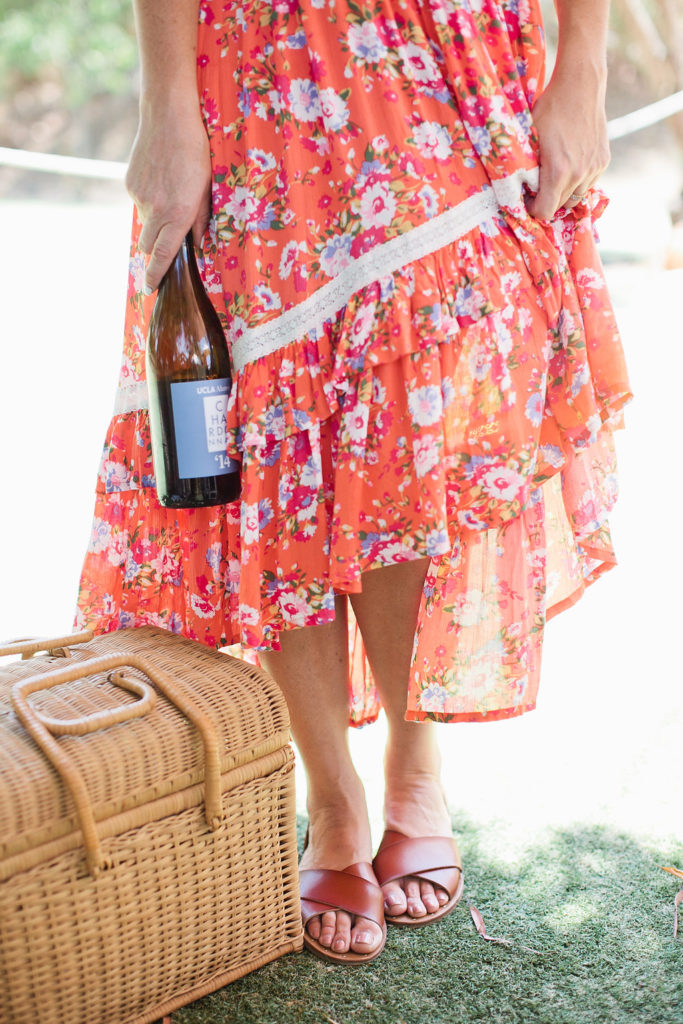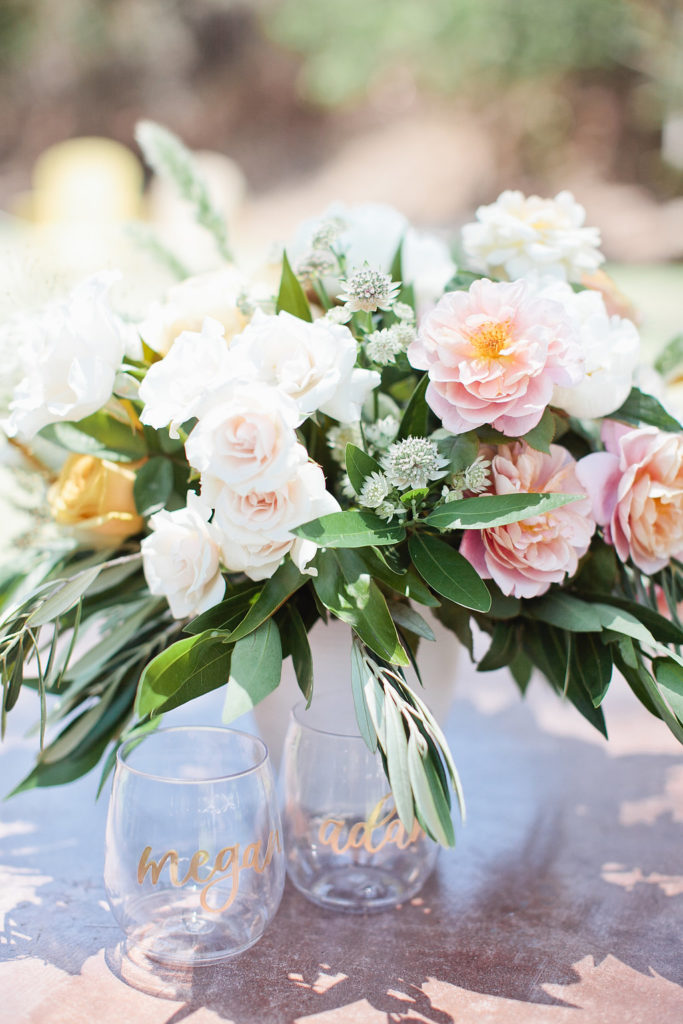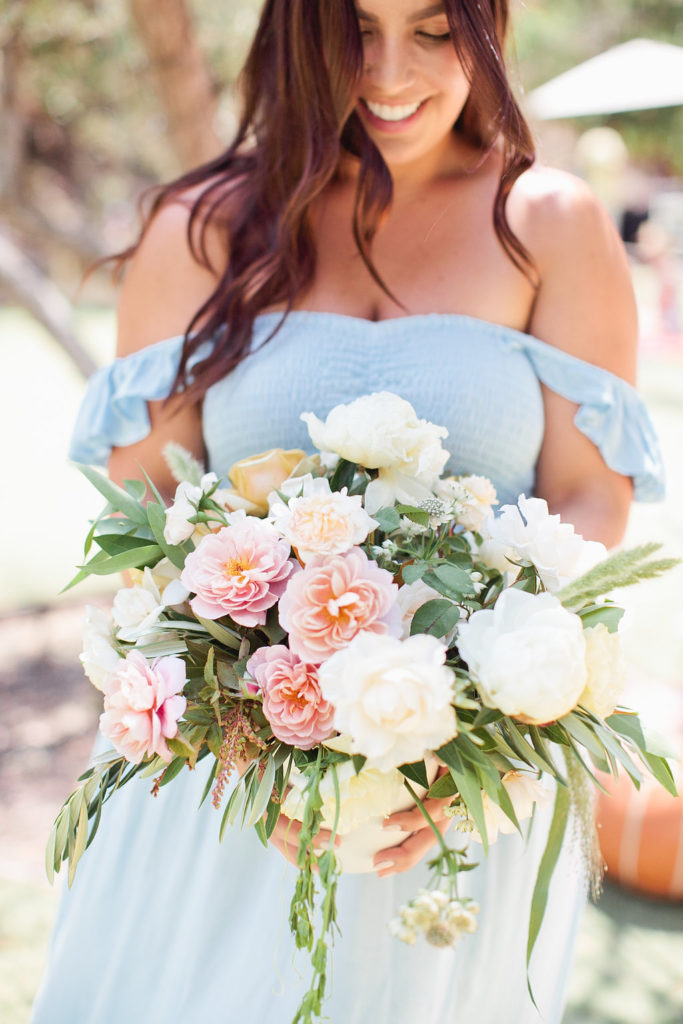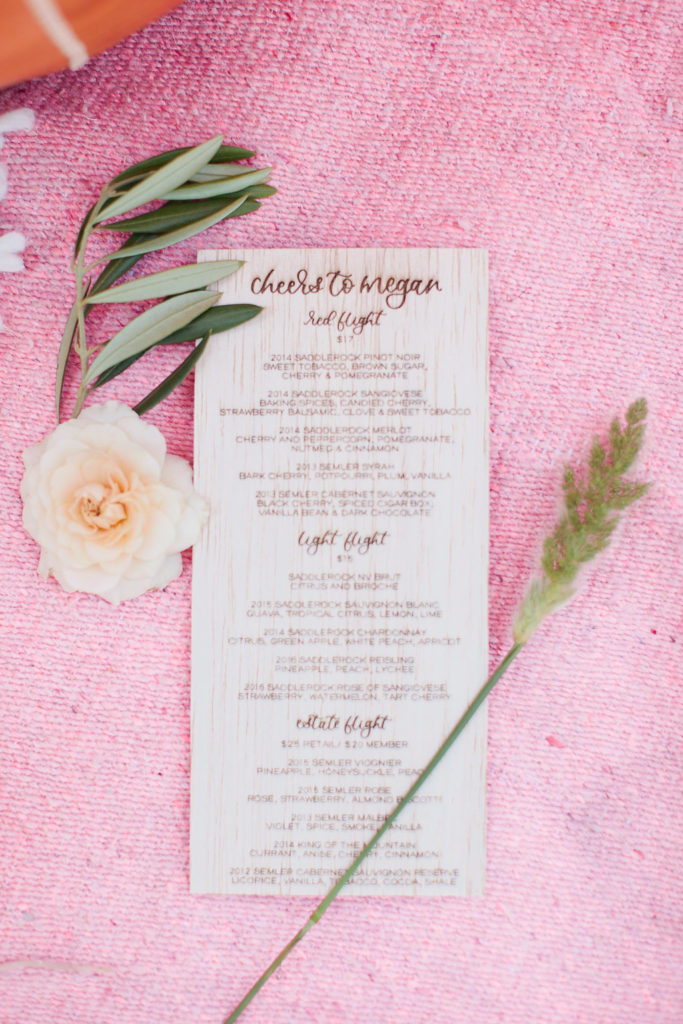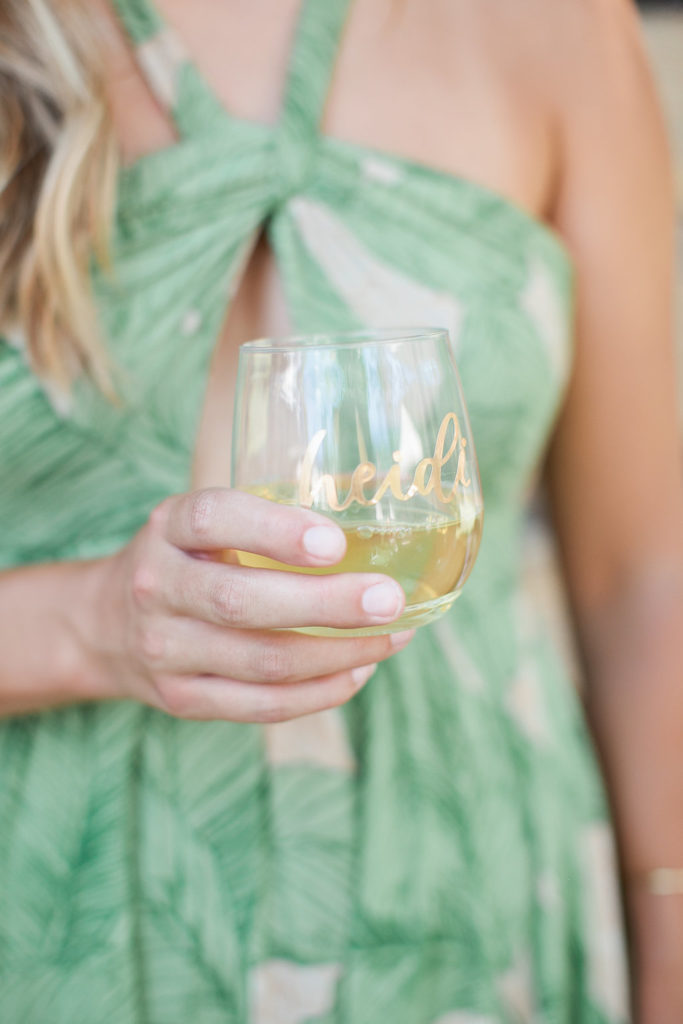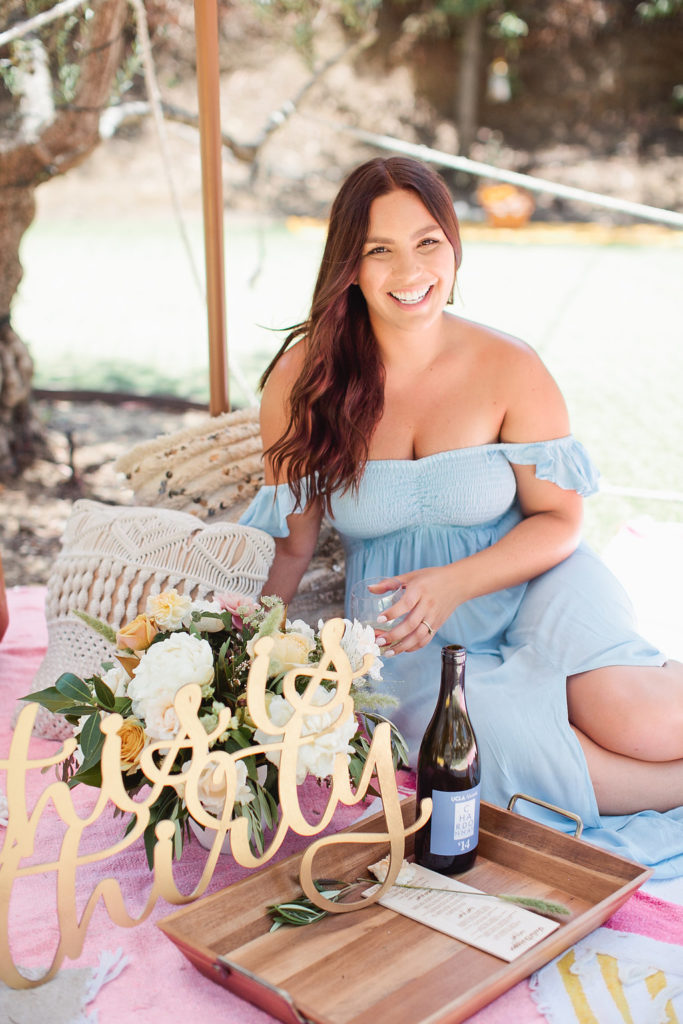 Of course we had to cap off her big day with dessert! Beverly's Bakery made the tastiest treats!! Hand painted macarons were made pretty and tasted even better. Her cake was simple and adorned with flowers and a "Hello Thirty" cake topper by Poppy Jack.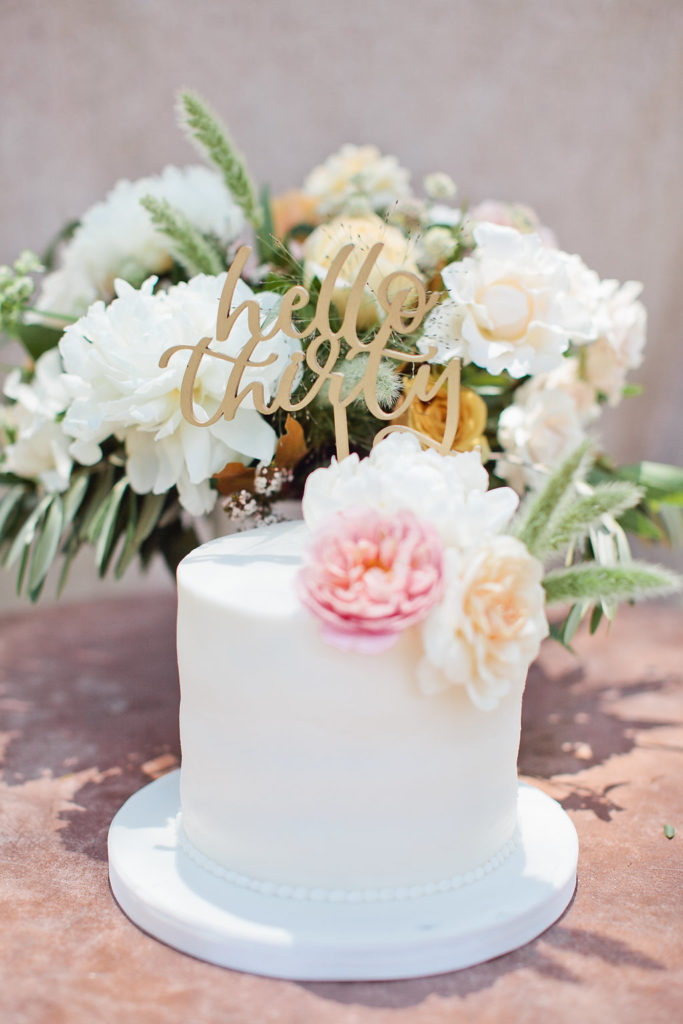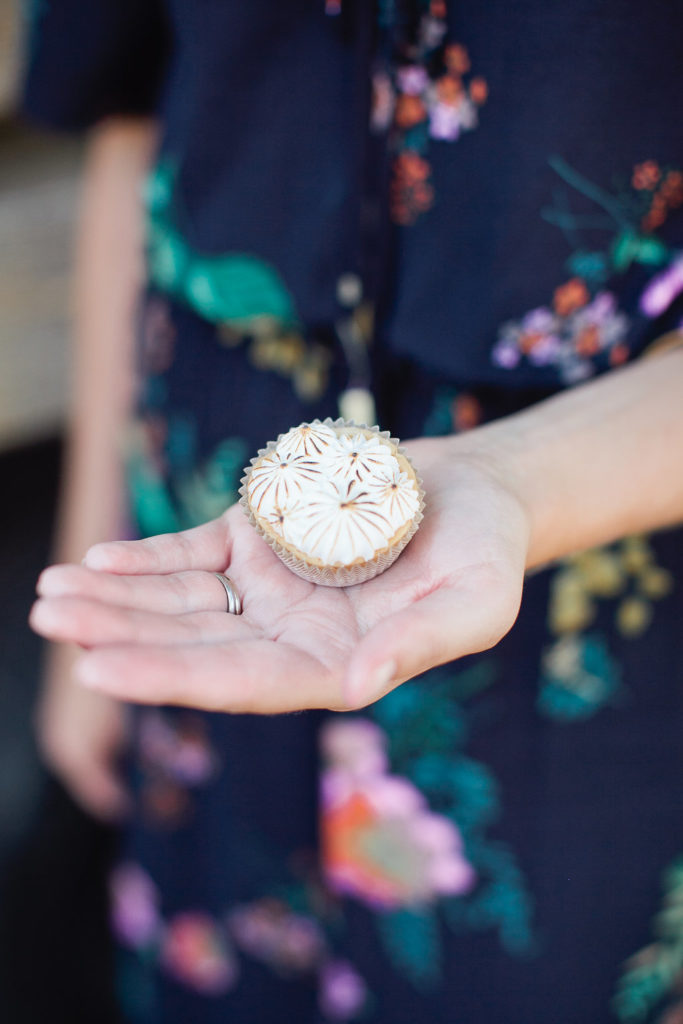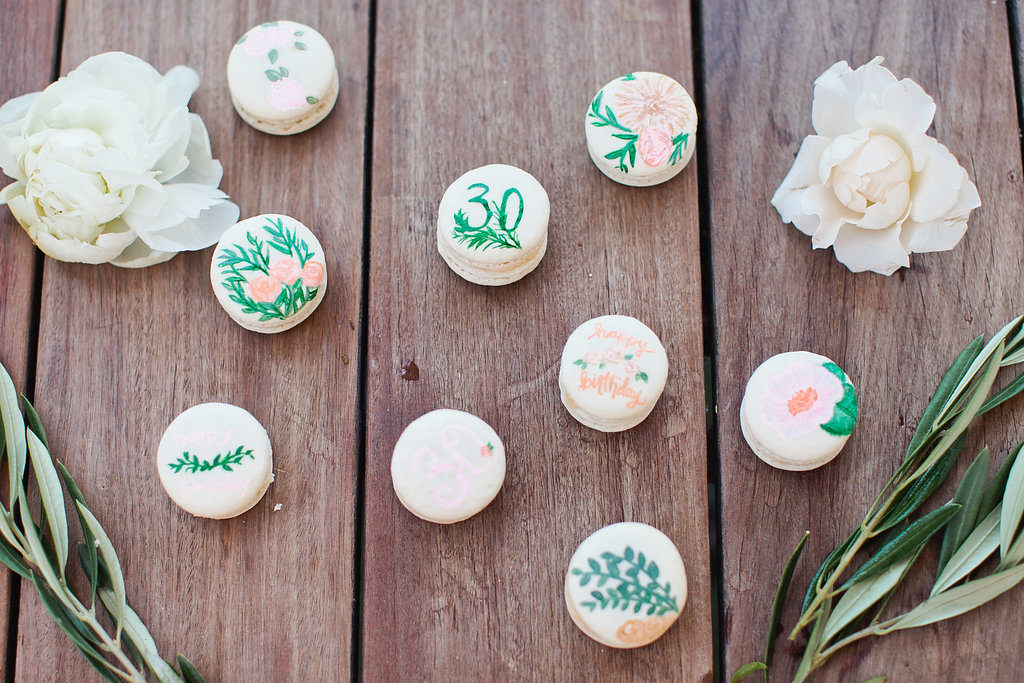 It was such a fun day with great friends relaxing, drinking wine, eating an AMAZING charcuterie board, and spending time with our favorite birthday girl! Happy 30th Megan! It's never looked better!!!
Jacquelyn