---
F R E S H G R I L L E D P E A C H B U R R A T A S A L A D
Remember those juicy peaches from Tony's Fruit Stand from Monday's post? Well, I couldn't let summer go with out a little-grilled fruit action, and peaches are the perfect fruit to grill! Trust me, once you have had a grilled peach or any fruit for that matter, you will never go back. You are seriously missing out! Grilling fruit brings out the sweetness even more and the caramelization on the outside. Soo good! And burrata? Well, it's only the best cheese in the world! The sweetness of the peaches with savory burrata makes for a killer combination, and adding in procusitto, gives it that salty punch to make one flavor-packed summer salad. And it wouldn't be right if I didn't add in some unusual subjects into my salad game.
The fam and I spent our last week of summer in one of our favorite places. Tahoe. Need I say more? My husband has been going to Tahoe since he was little. His family has a place that is in the same complex of some of his dearest friends that he met while young and free loose on the Tahoe shores. I'm sure you can only imagine the stories I get to hear. ;) Now as adults, we get to spend time with those close friends and have our kids grow up doing the same thing as him. I tried this recipe on them last week, and it was a keeper! I highly recommend having this grilled salad with close friends, wine in hand, and on the beach at sunset. That is what summer nights are all about!
Photography by Candiss Koenitzer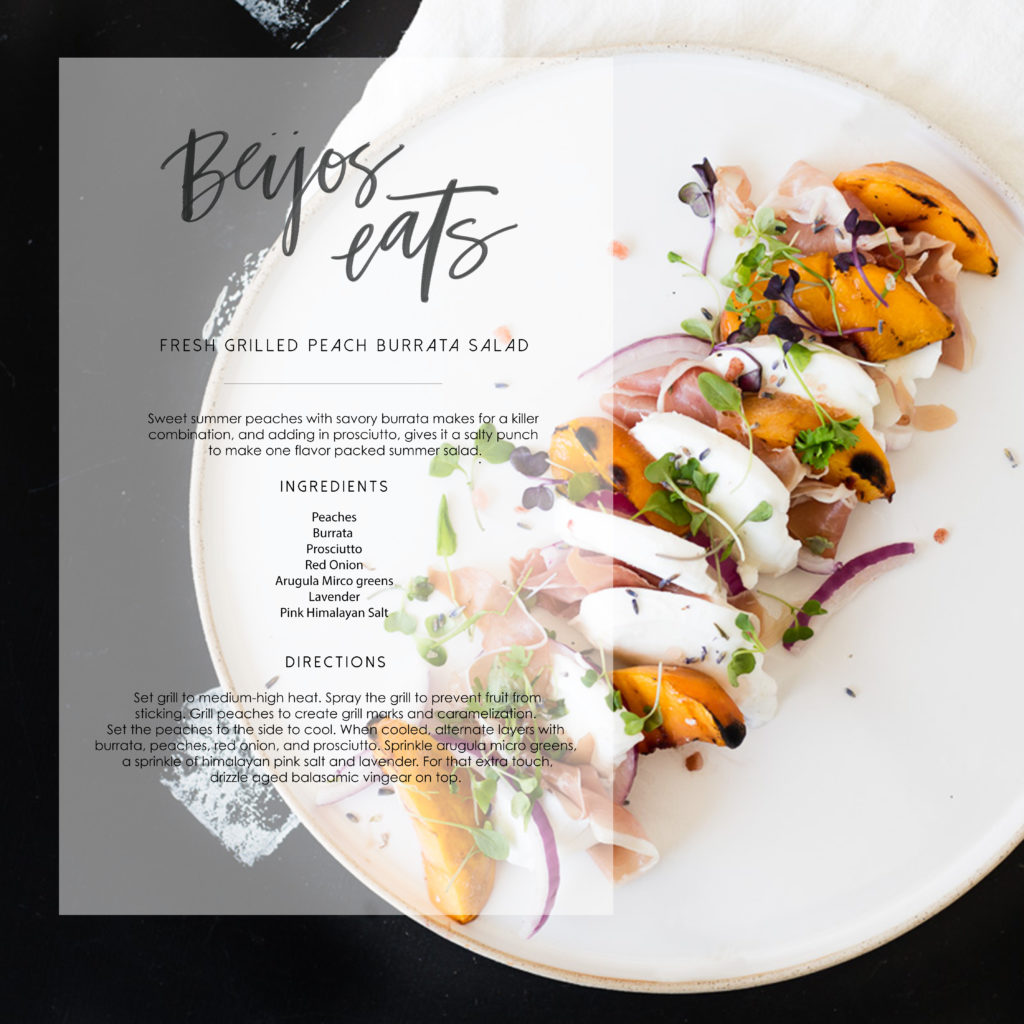 D I R E C T I O N S
Preheat grill to medium high heat. Spray grill to prevent sticking. Grill peaches until grill marks and caramelization are achieved. Set aside to cool. Now, you could serve this as a warm salad, but I'm not a fan of warm soggy micro greens. I sometimes will even put the peaches in the freezer for a faster chill down, especially if its really outside.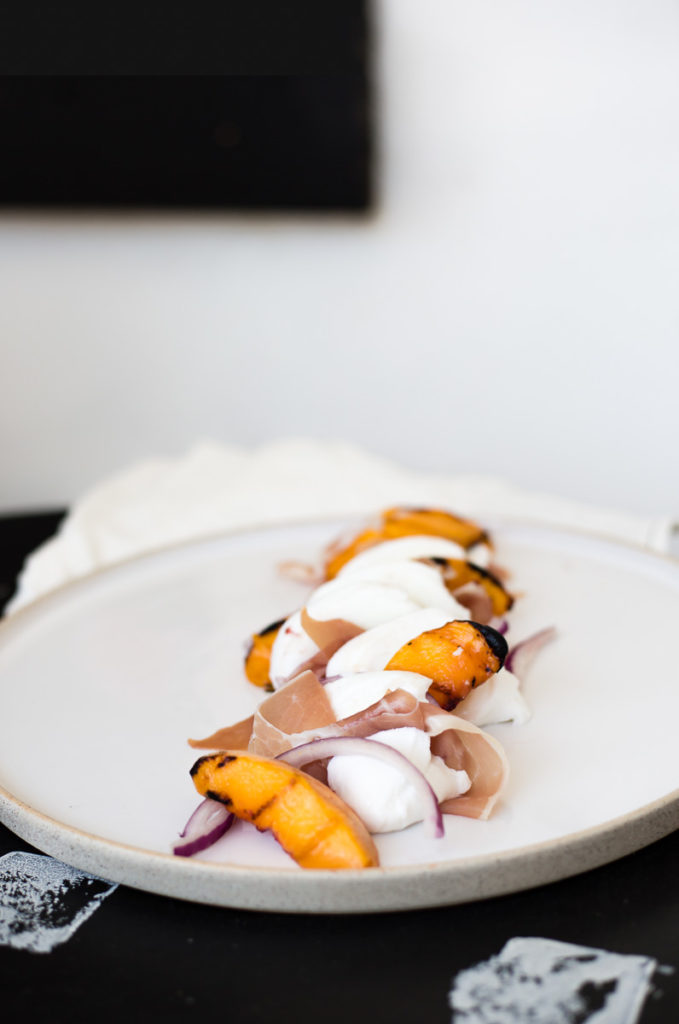 Once cooled, arrange grilled peaches, burrata, red onion, and prosciutto in alternating layers.
Once cooled, arrange grilled peaches, burrata, red onion, and prosciutto in alternating layers. You can omit the red onion if your not a fan, or even grill those as well for a less pungent taste.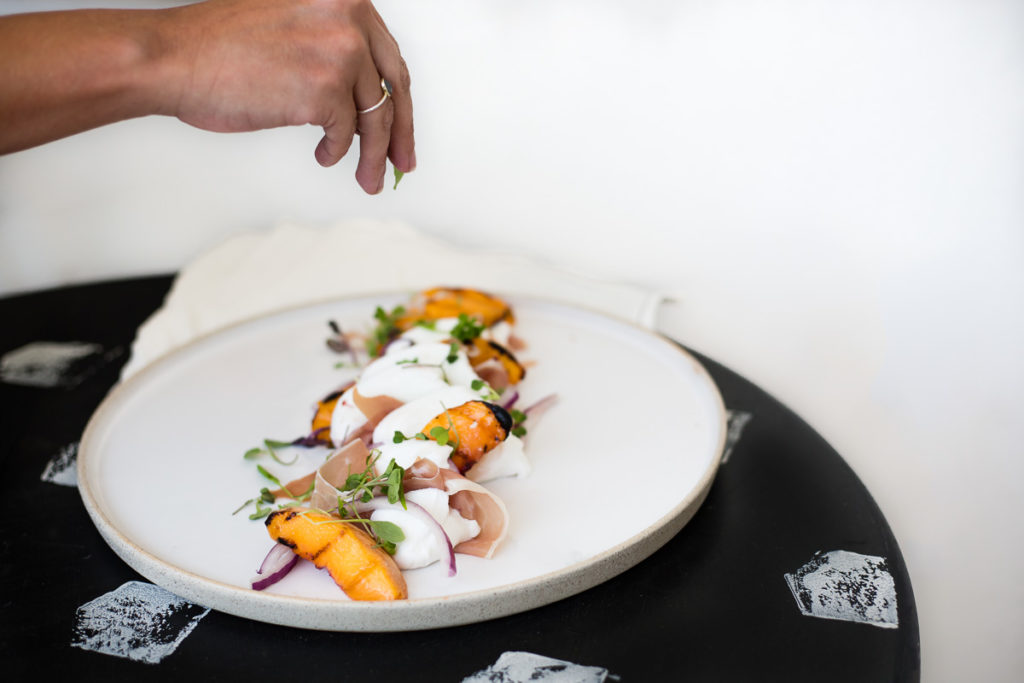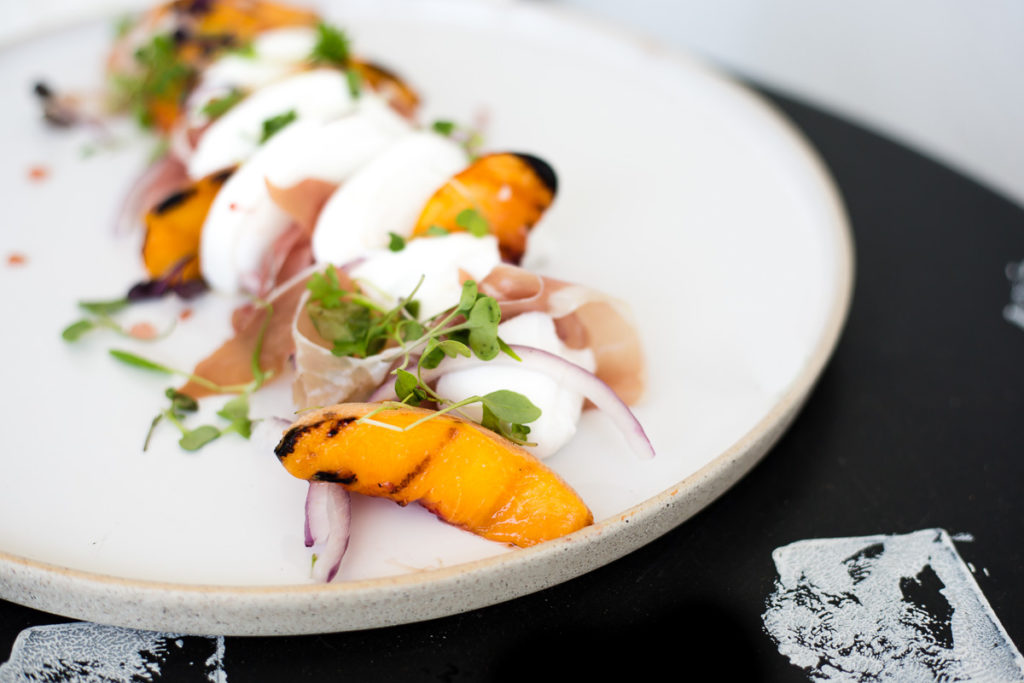 Sprinkle the arugula micro greens generously on top.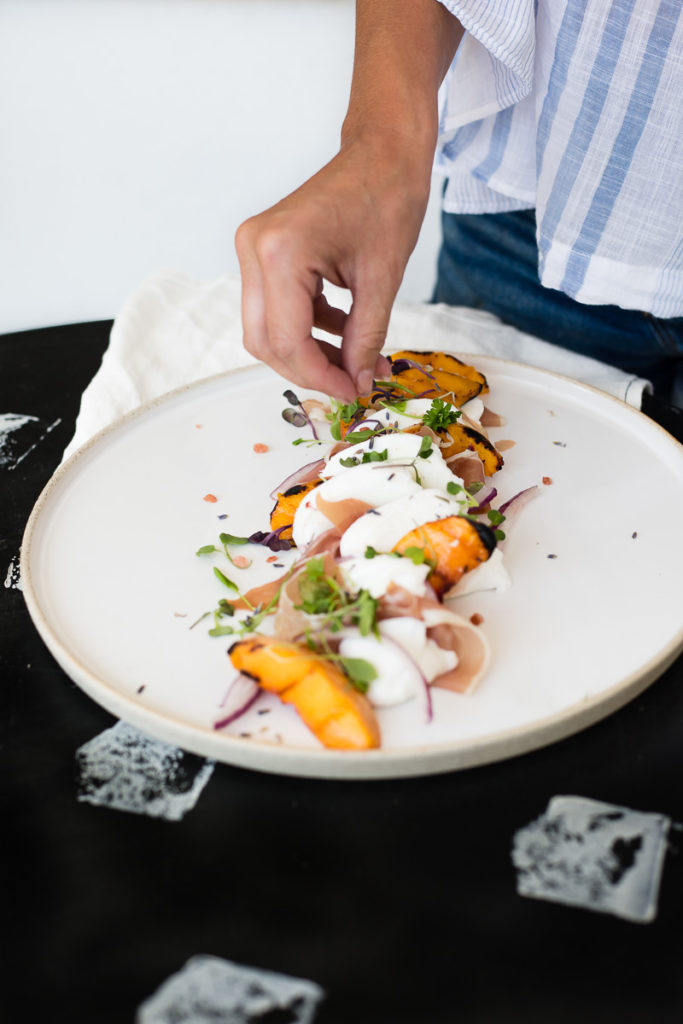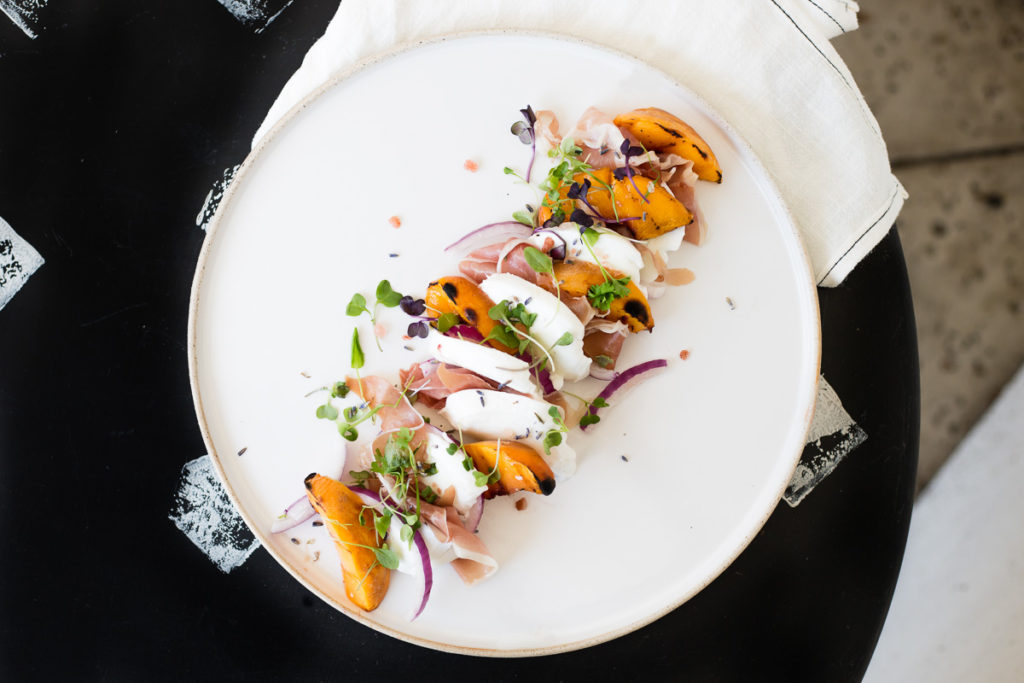 A final touch, lightly sprinkle himalayan pink salt and lavender. If you do use the lavender, use the kind from the grocery store to insure it is edible. Add some aged balsamic vinegar for that extra touch and flavor right before serving!
xx
Abby
SaveSave
SaveSave
SaveSaveSaveSave