Truthfully, I've been dying to do a chamomile table for a while…  This little flower has always had a place in my heart.  I love it's wild feel and how it can make such an impact even though it's so small.  Chamomile is in season now, and how cute does it look on this little table?!  It is quintessential Spring & Summer to me, and so easy to use to make a statement for your guests.  Keep scrolling to see how I brought this table to life with the help of a few of my favorite vendors.
Photos by Riley Starr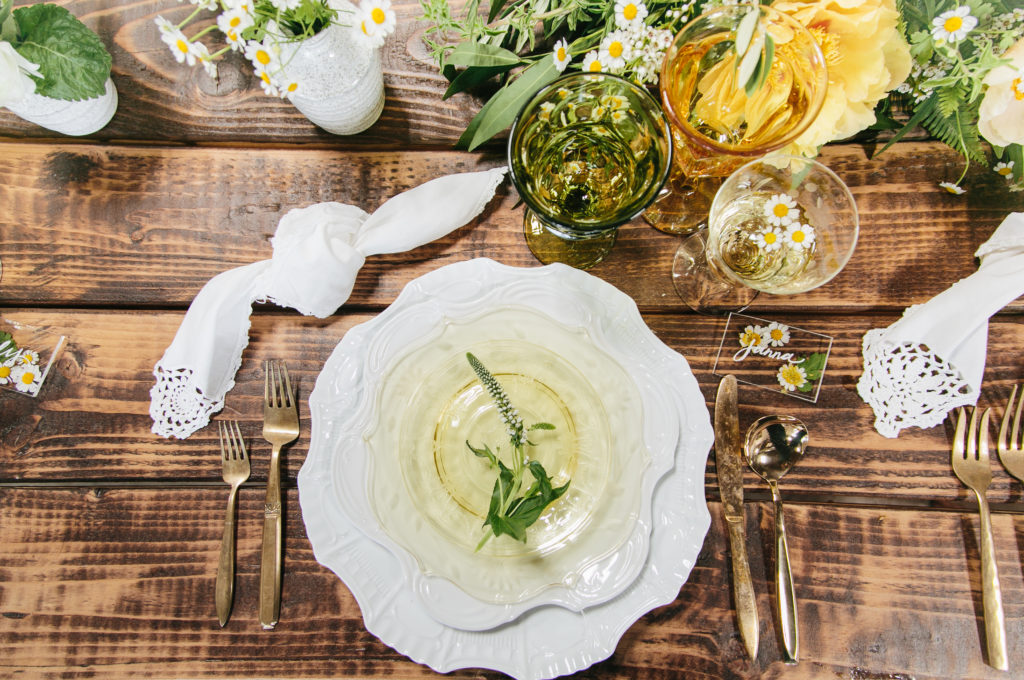 As usual, I've gotta start with an invite!  This sort of mimics Abby's coasters from yesterday.  I used acrylic and pressed flowers here, along with the pretty place cards.  Just add some showstopper calligraphy from Blot & Dot and it's something pretty to include with your party.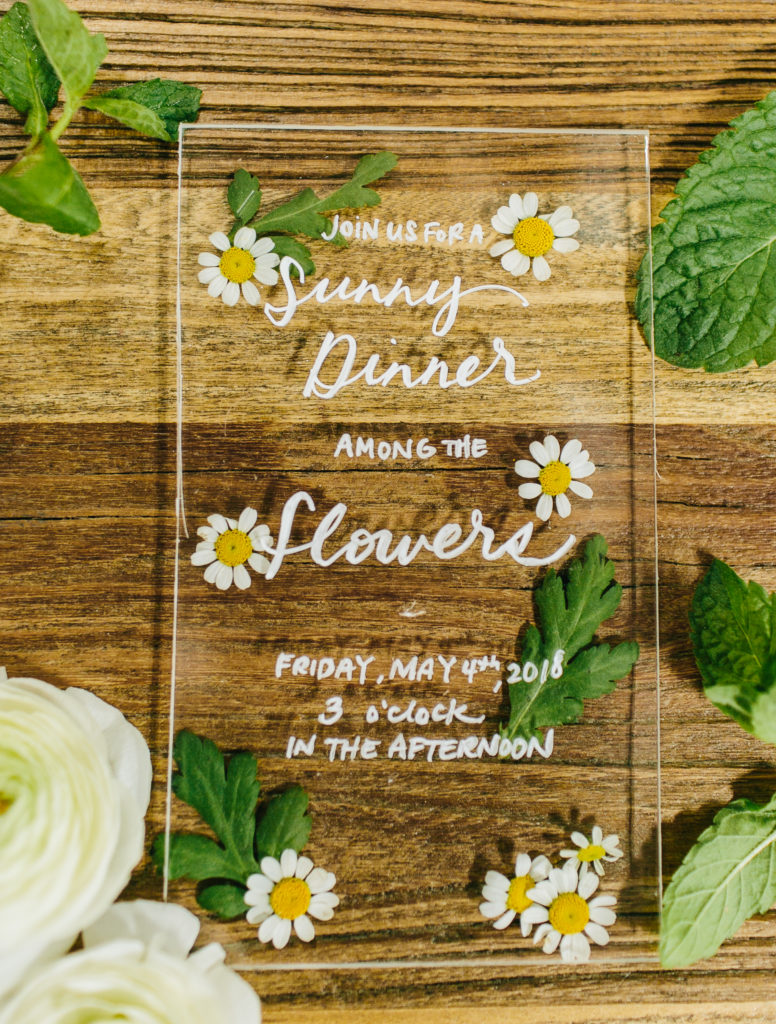 For this table I steered away from our usual pinks and went with yellows and greens… I mean, I had to go full chamomile!  It was pretty fun to do something so different from our usual.  Archive Rentals has the most amazing rentals and I got to play with all of them!!  We even were able to shoot in their space!  Who doesn't love a white brick wall?!
The contrast of the wood and metallic chairs is so fun!  And can we talk about the florals?!  MV Florals really knocked this one out of the park, lucky for me this is her favorite color scheme.  The tree peonies she used complimented the chamomile perfectly, don't you think?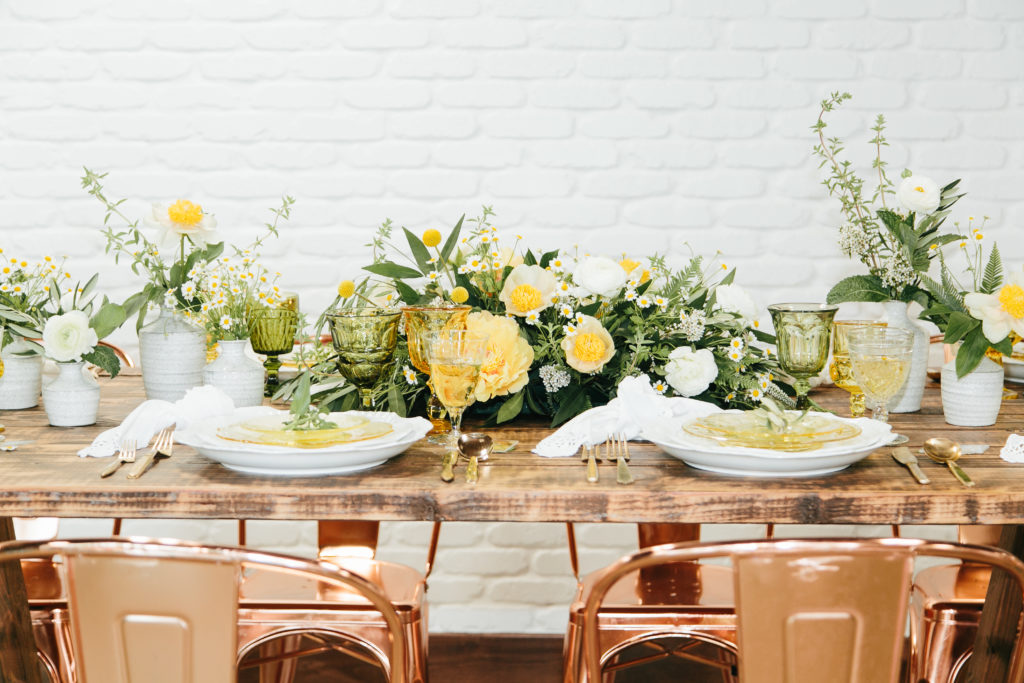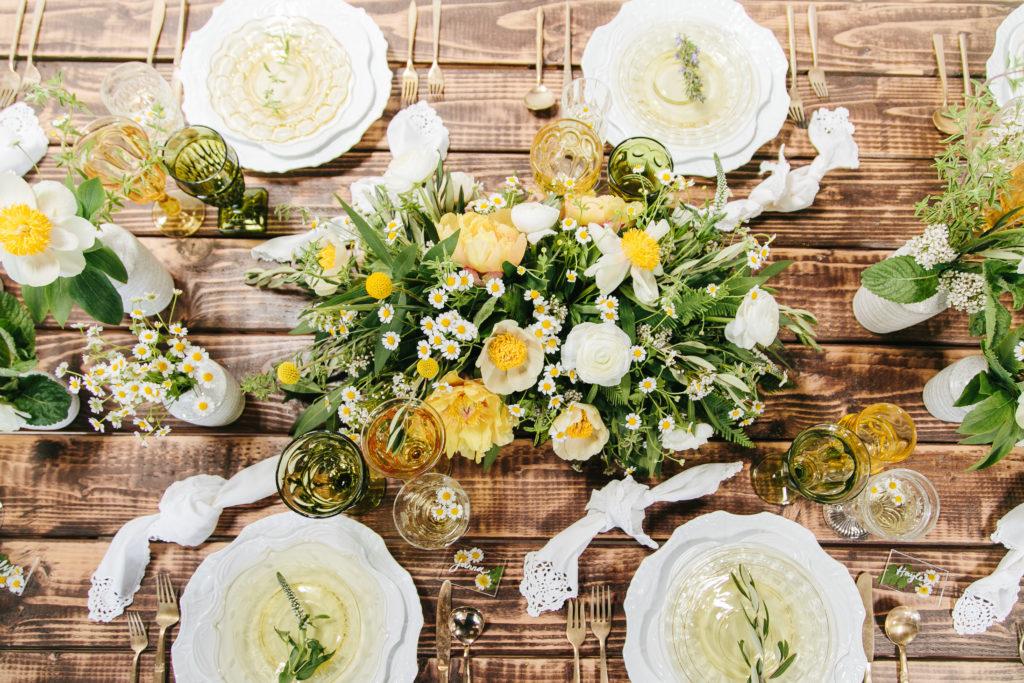 I used the acrylic again for the menus with Blot & Dot's pretty calligraphy, which look so pretty atop the yellow plates!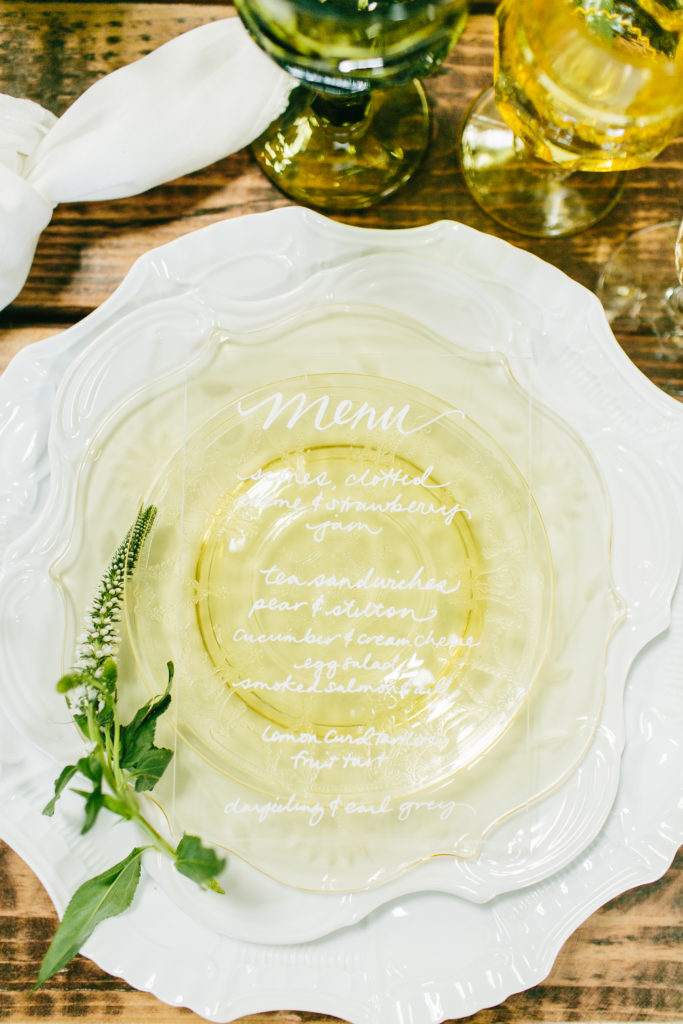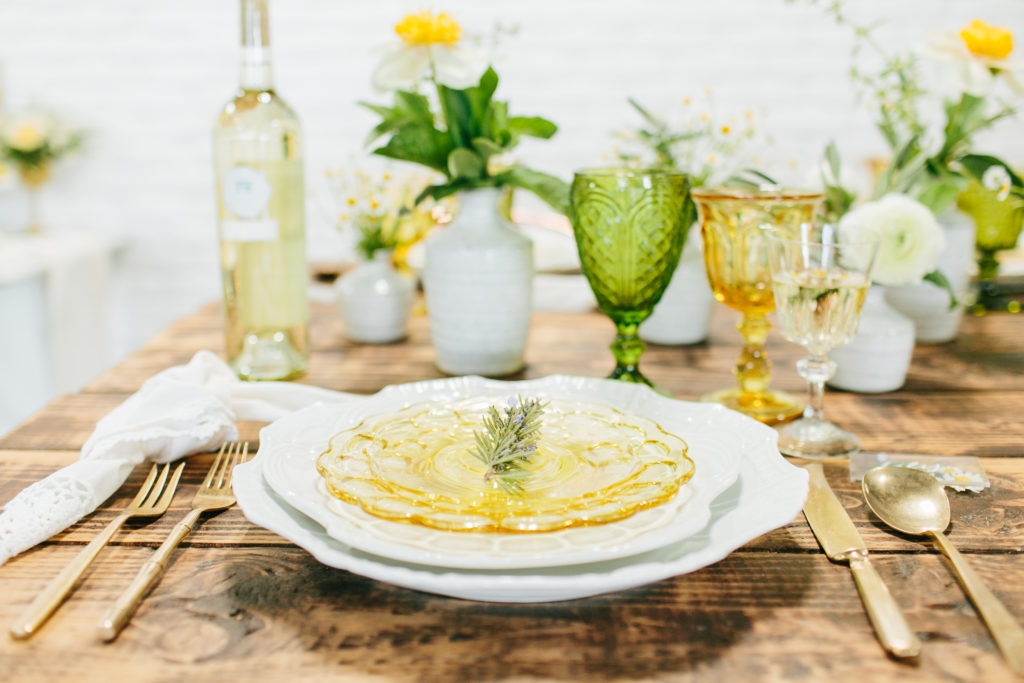 With any occasion you need some One Hope Wine!  How perfect is this bottle with the table?!  Sauvignon Blanc for the win!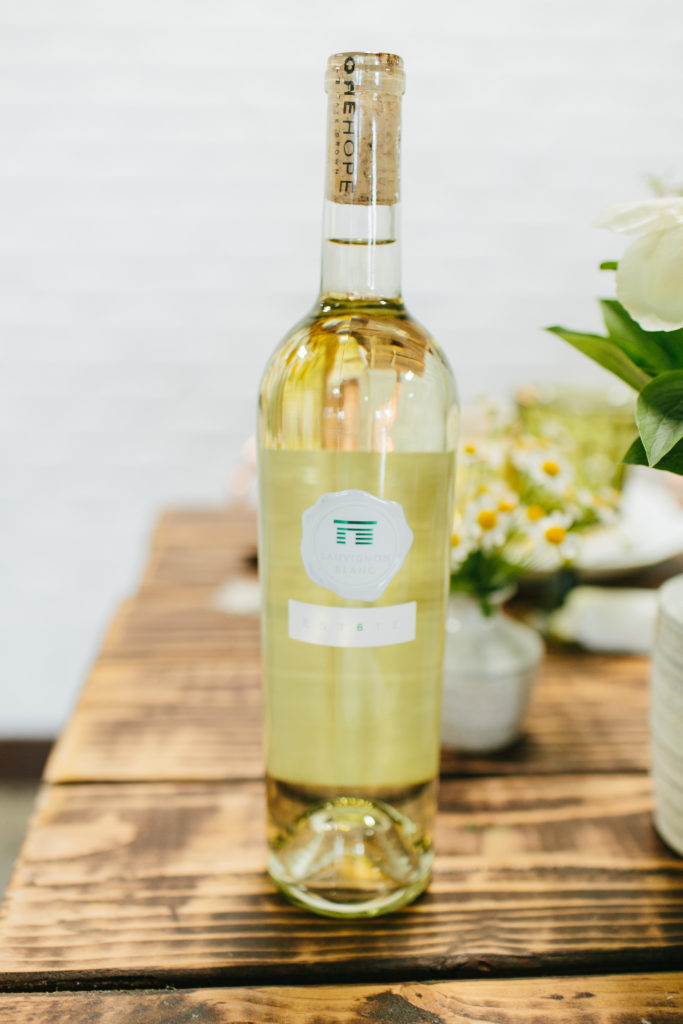 Here are those placecards I was talking about!  Aren't they so cute?!  I sort of fell in love with these little guys… Thanks Blot & Dot for making my vision come to life!!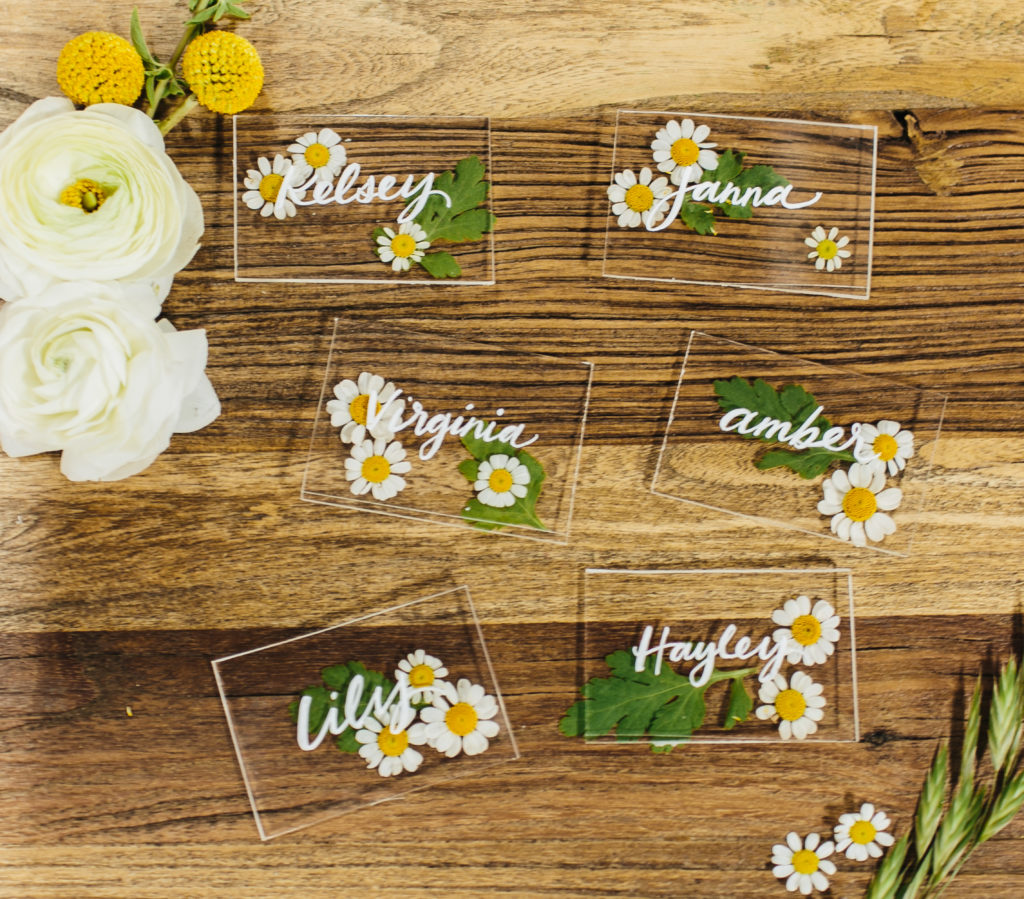 I seriously can't get enough of these florals from MV Florals!!!  So so SO good!!!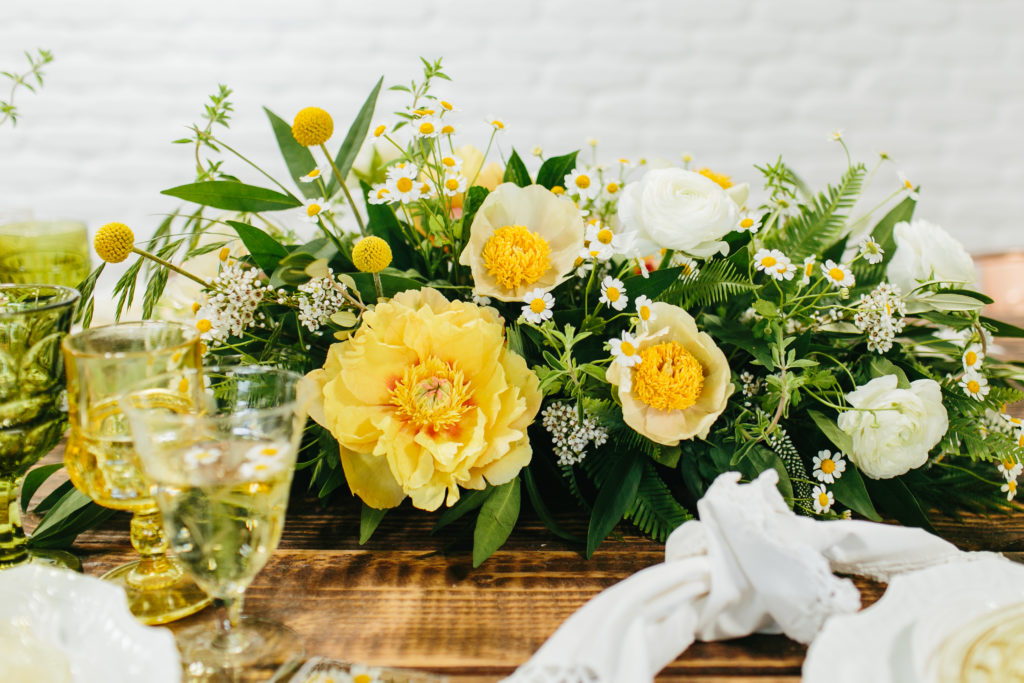 Adding some chamomile into our glasses is one of my favorite touches to any event!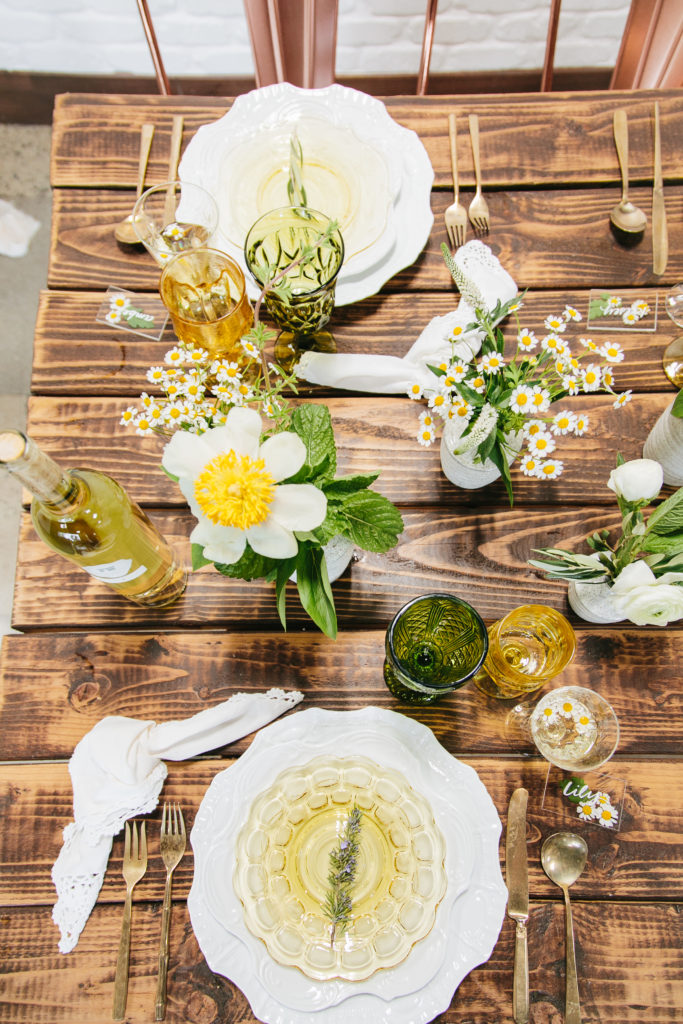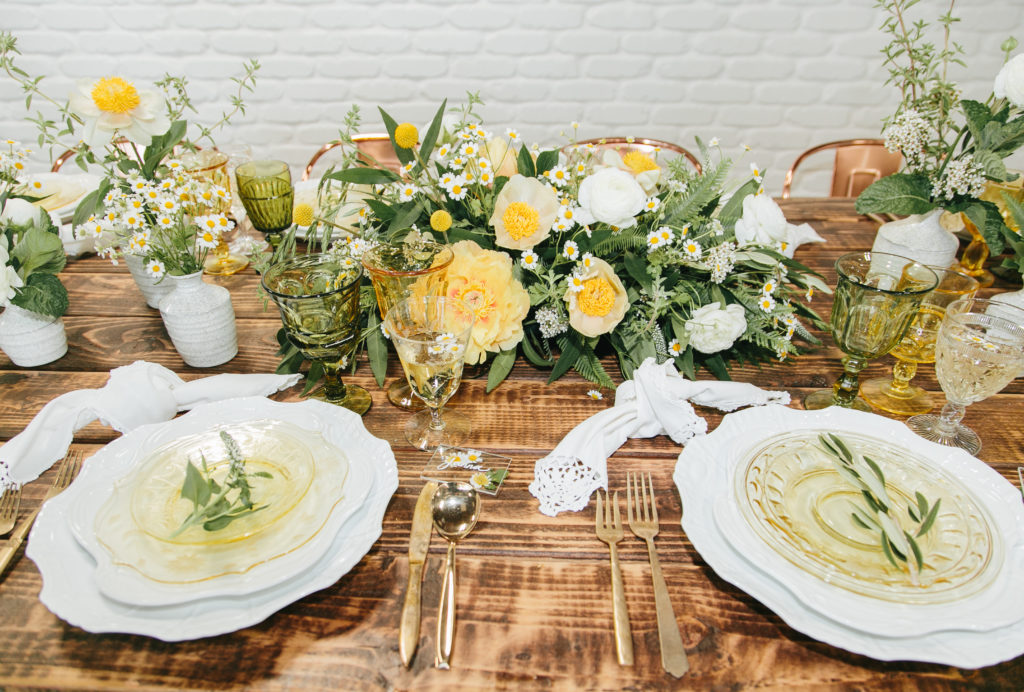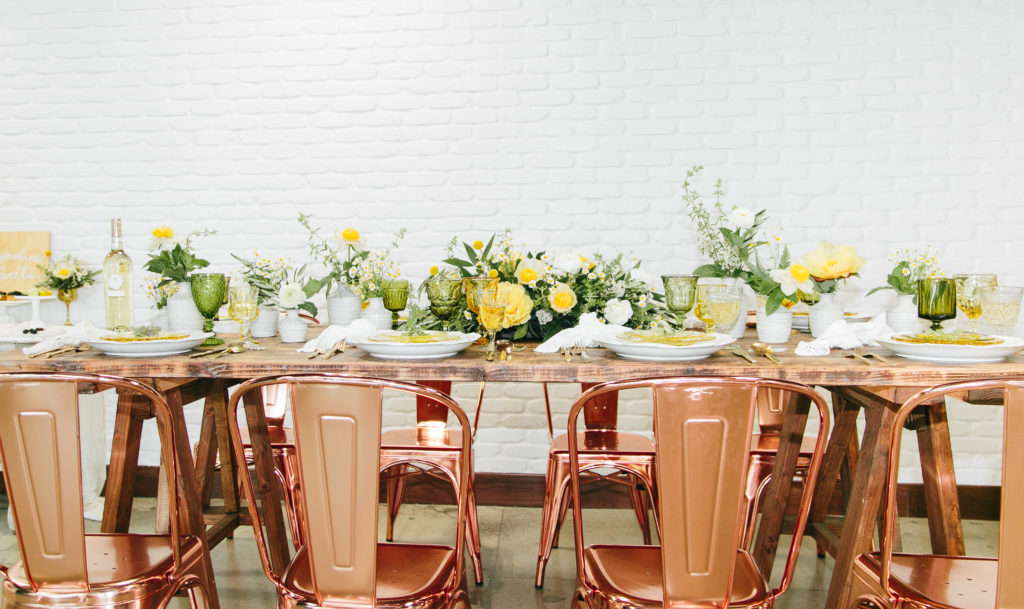 We also styled a pretty little lounge with Archive's amazing goodies!  Every event needs a good lounge, a place to sit, relax, and take in all the beauty!!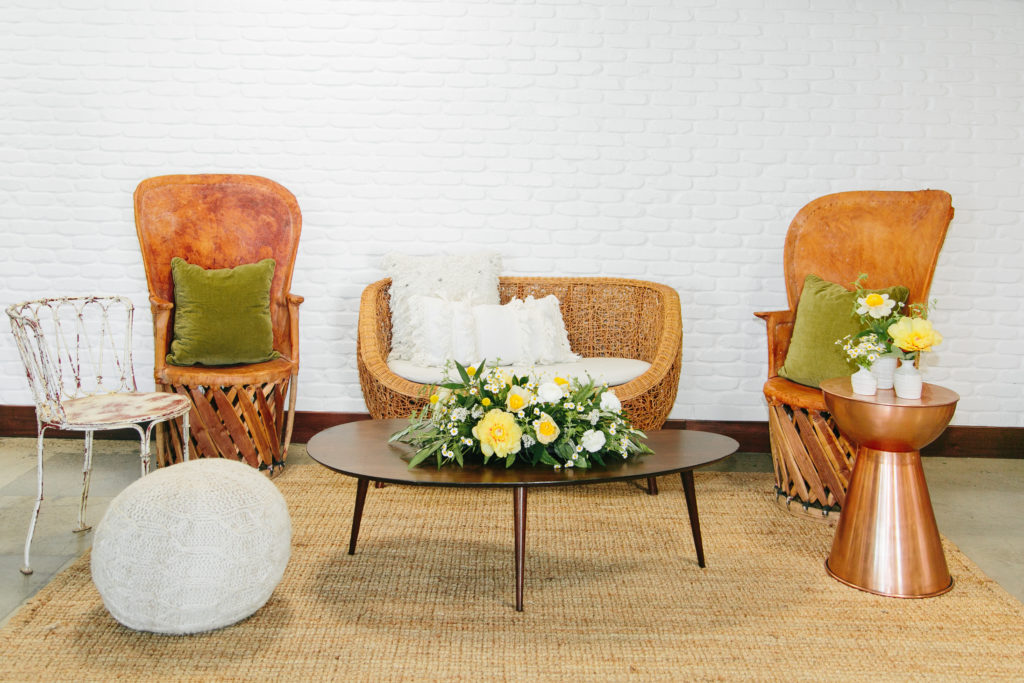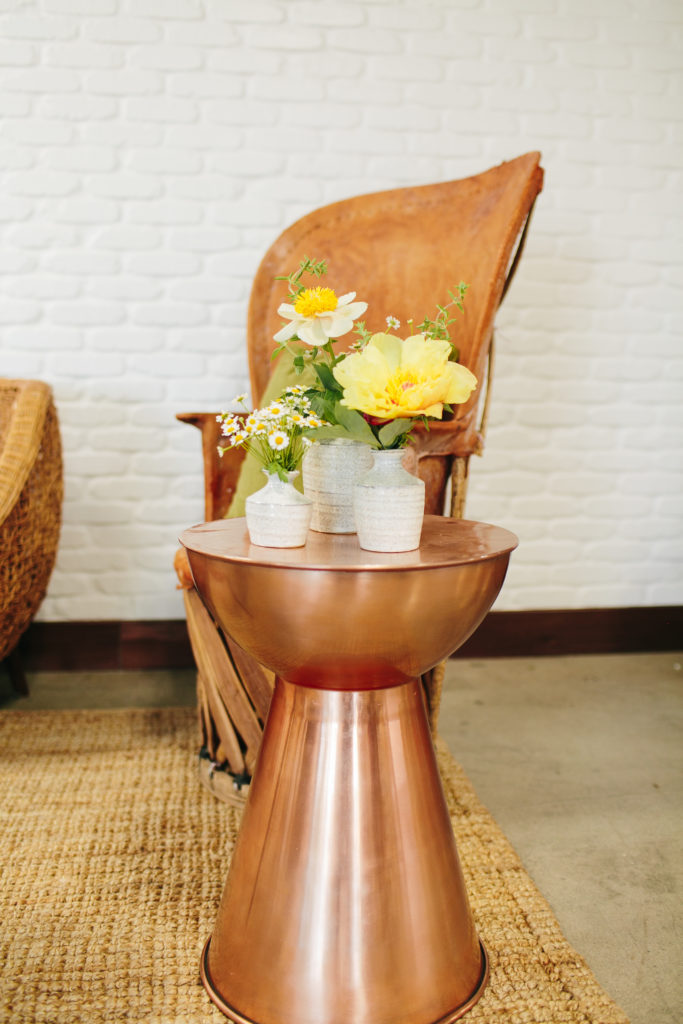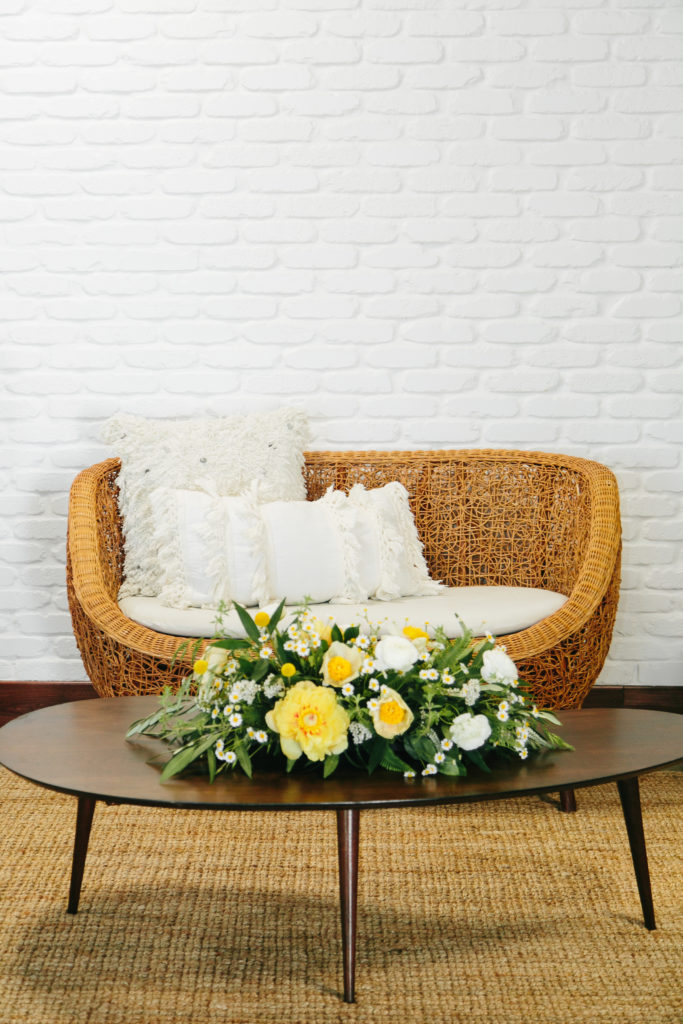 Last but not least is this beautiful dessert spread from Beverly's Bakery!  They are always coming up with pretty details for us!  We did a mix of a beautiful cake, adorned with florals of course, macarons and fruit tarts!  It's the perfect Spring to Summer spread!!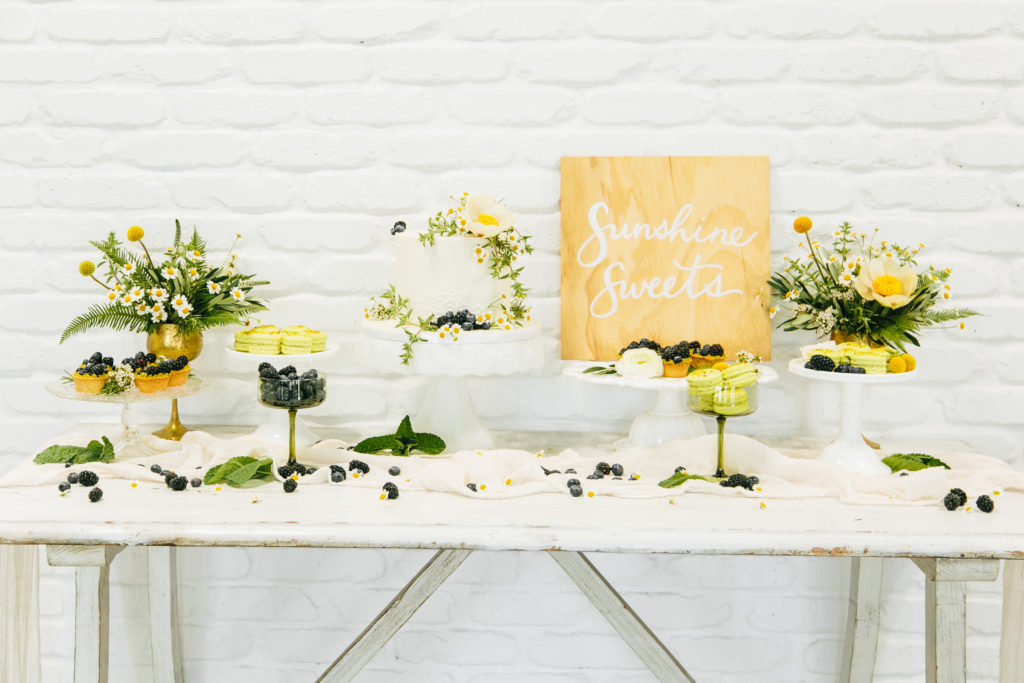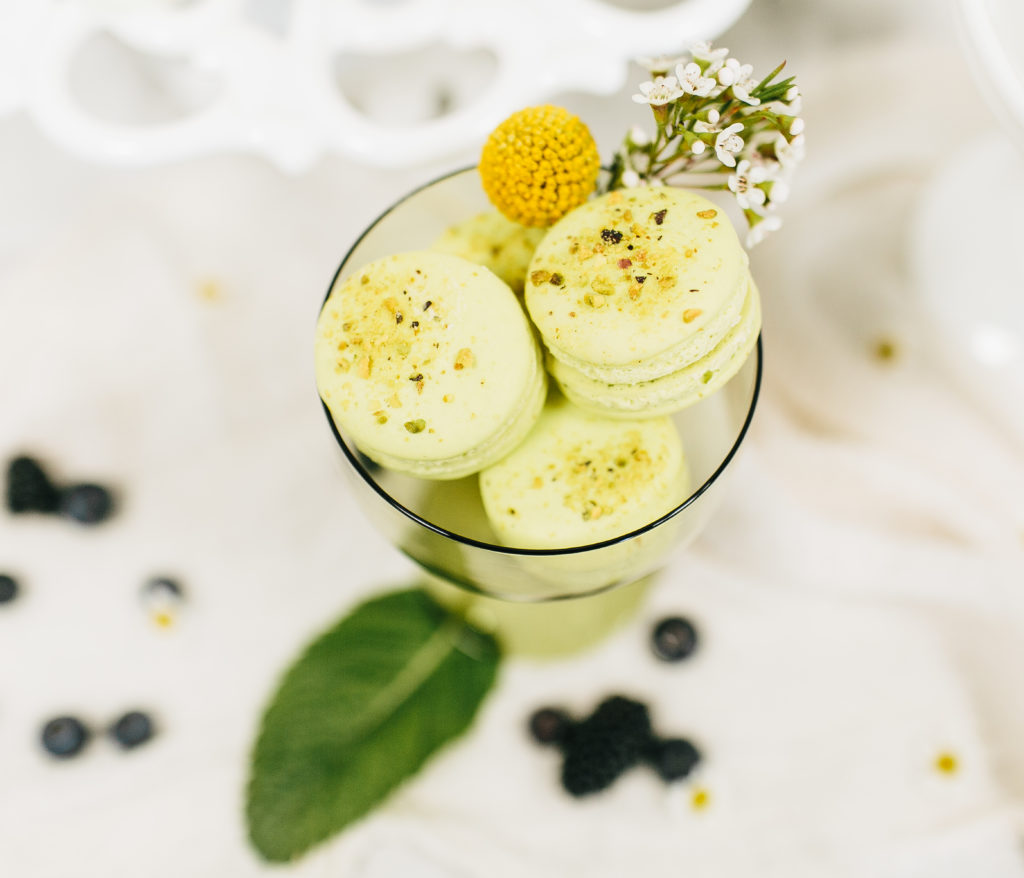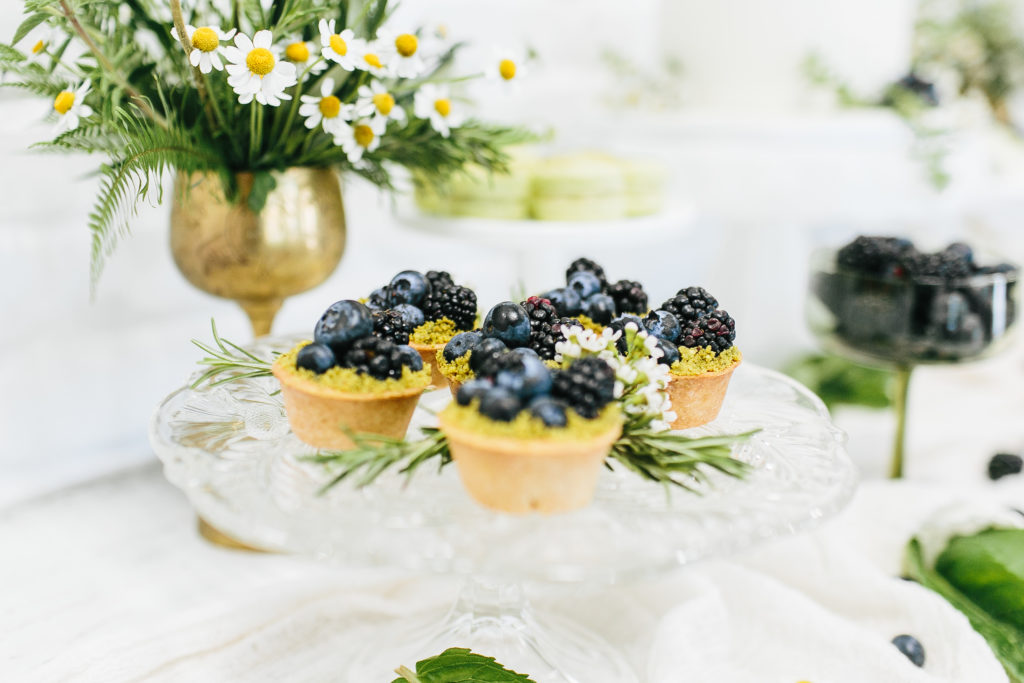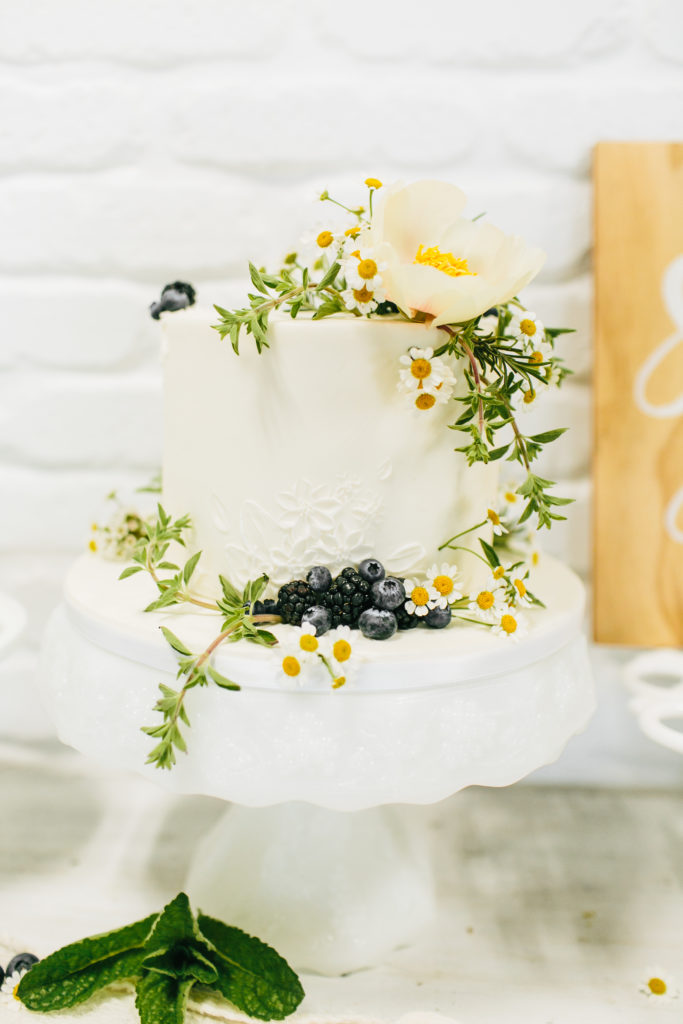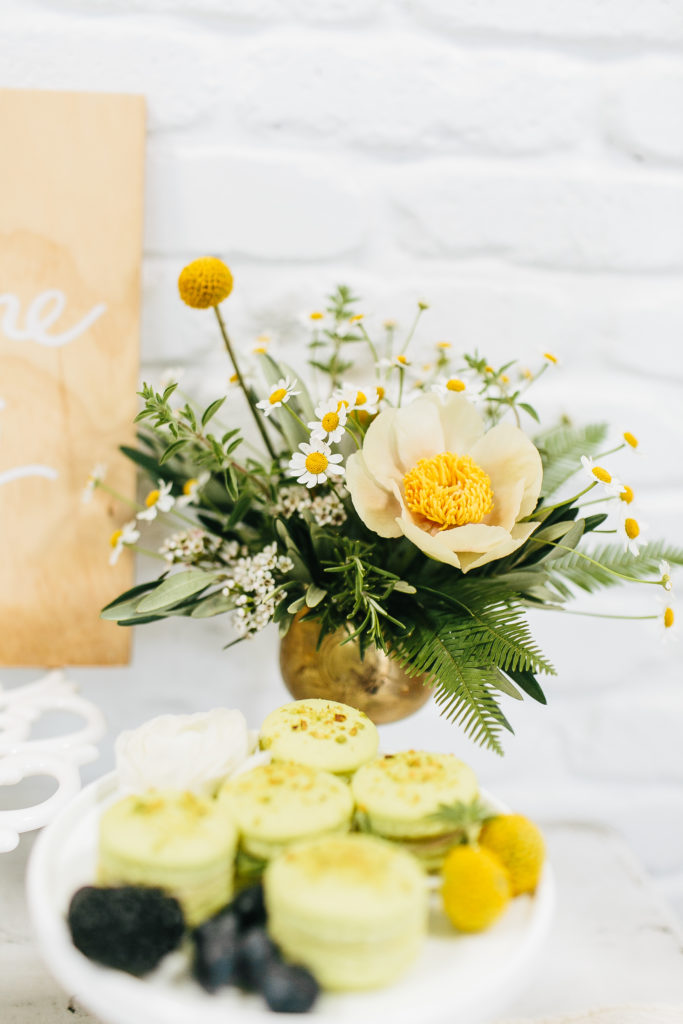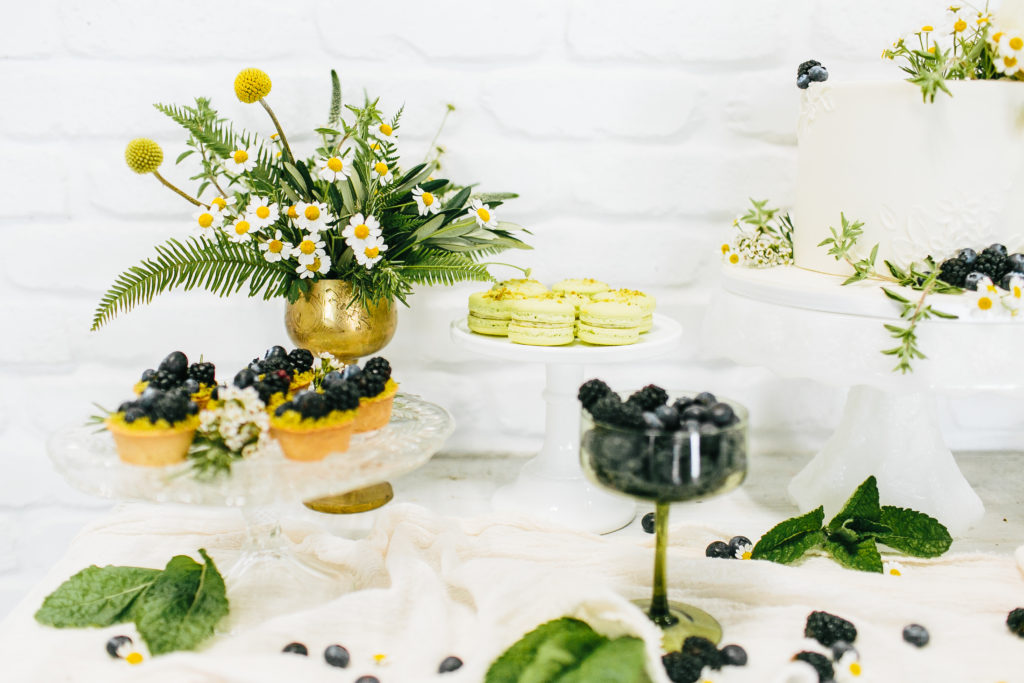 Sunshine Sweets!  Sort of perfect for this spread and this time of year, no?!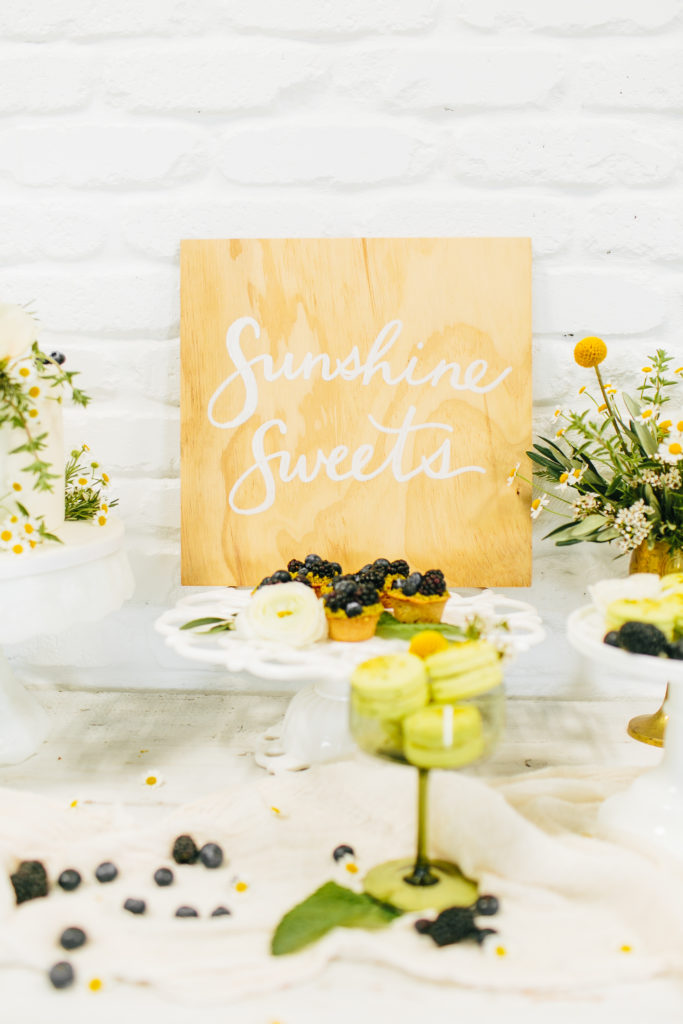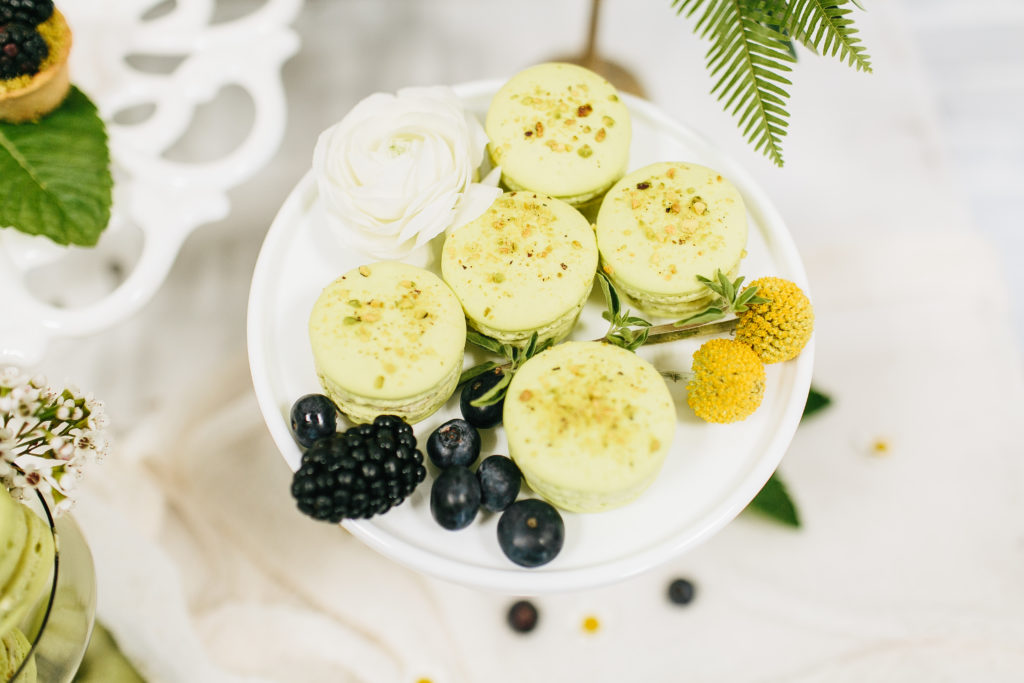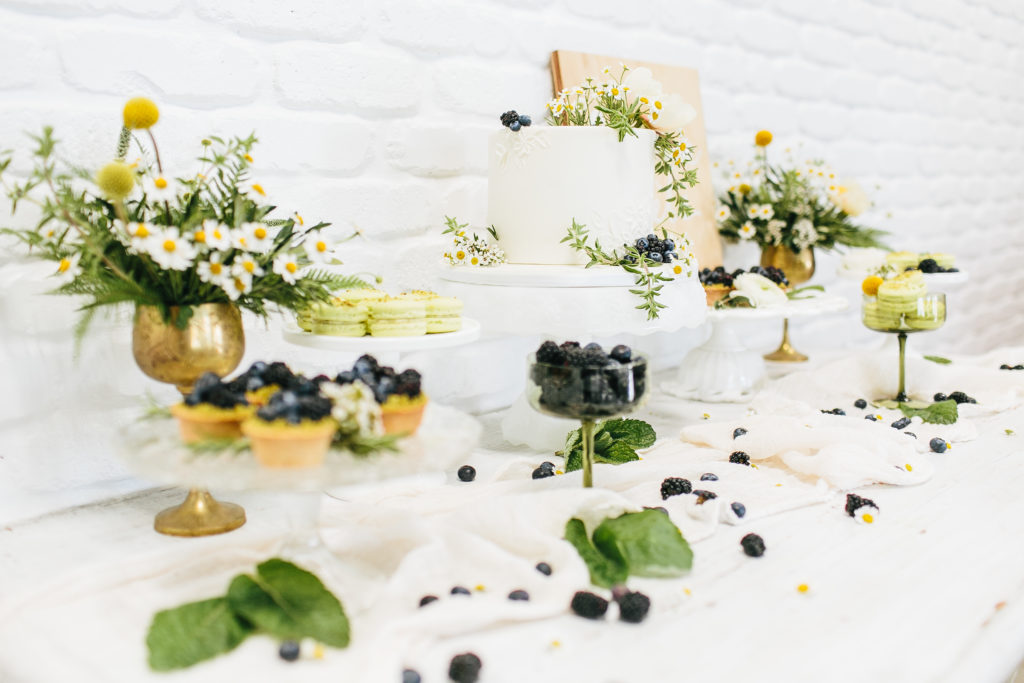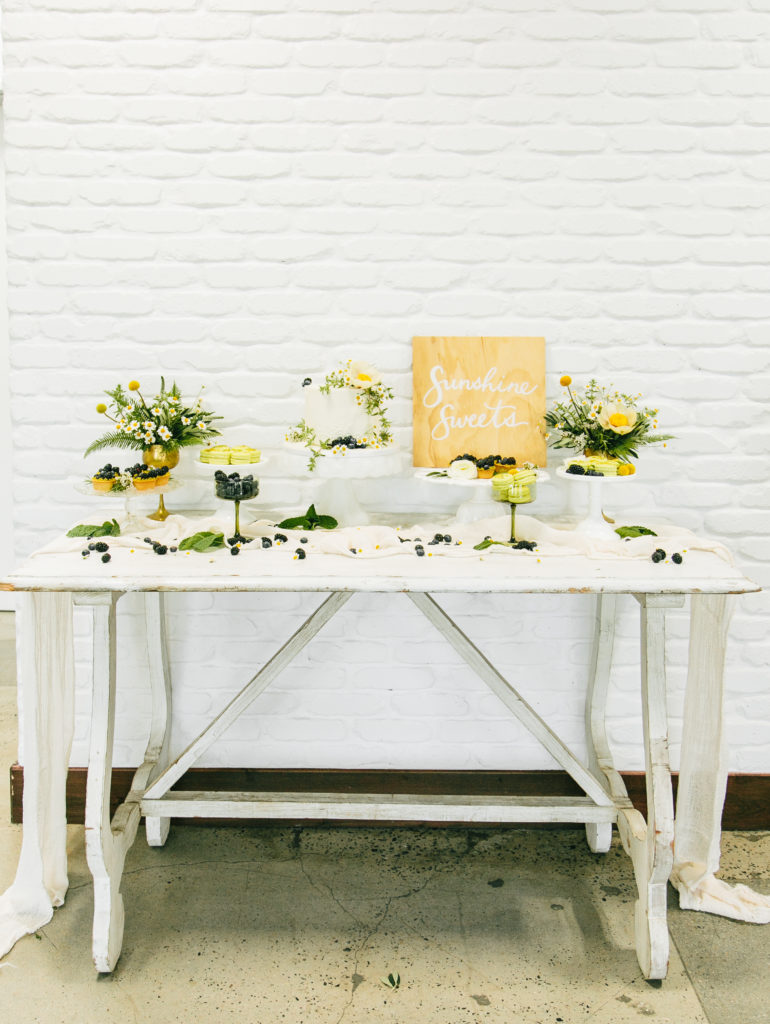 And there you have it!  A chamomile inspired spread full of sunshine and cheer!  Happy start to Summer!!!
xx
Jacquelyn