Chamomile tea is excellent for any season, even Summer. Tea is a staple in my morning routine, and chamomile is usually in the top 5 choices I pick from. And you know what, you can grow and make it yourself! Anything you can grow and make yourself is a win and is happening for me. I'm using dried flowers for this recipe, which you can grow and dry yourself. You can also use chamomile tea bags if you can't find dried flowers. This comforting and anti-inflammatory tea is made with fresh ginger, chamomile flowers, lemon, and sweet honey. It's so simple, which makes it so good! And what is even better, make it hot OR cold!

Photos by Dayna Studios
---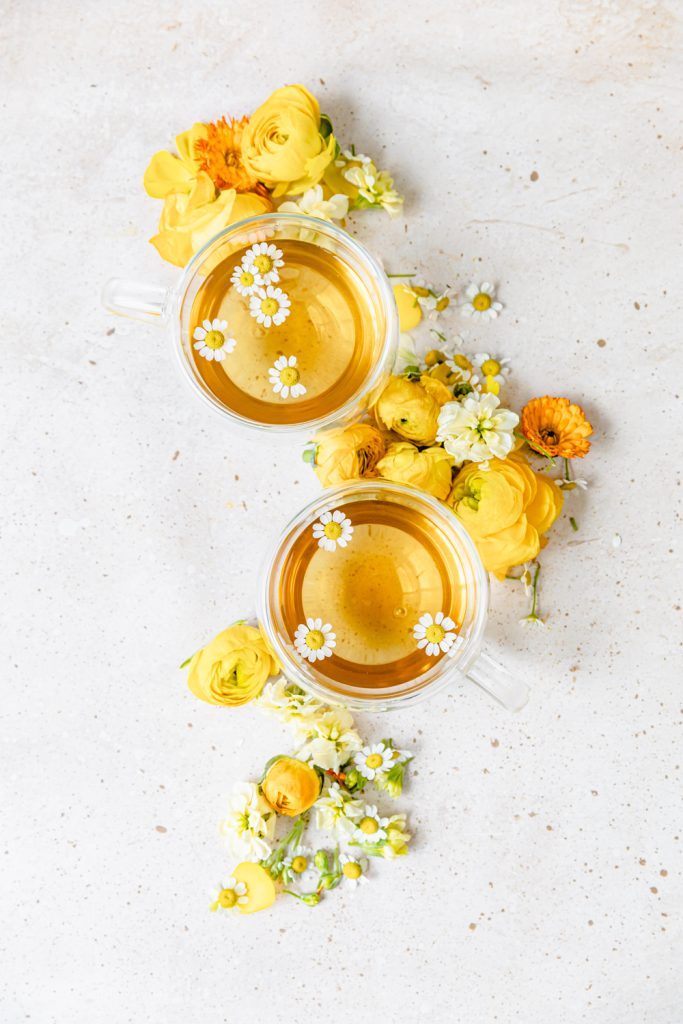 ---
GINGER CHAMOMILE TEA
serves: 2 teas
W H A T Y A N E E D
3 cups boiling water, filtered if you have it
Fresh ginger, about a 1-inch piece, peeled and grated
2 tablespoons dried chamomile flowers (use three teabags if you can't find dried flowers)
Fresh lemon juice from 1 lemon
One tablespoon of honey
B U S T   O U T
Tea kettle
Grater
(I love this one; I use it all the time)
Tea mug
---
I N S T R U C T I O N S

STEP ONE
Pour boiling water into a heat-proof jar or a tea kettle with a sieve (I use that, I find it much easier). Add your fresh ginger and chamomile flowers. Steep for 10-15 minutes.

Stir in lemon juice and honey. Strain the tea, pour it into a mug, and sip and enjoy. If you like it sweeter, you can use more honey and lemon if needed. Keep leftover tea in the refrigerator for up to 1-2 days. Add ice and some sweetener for a lovely ice tea.
---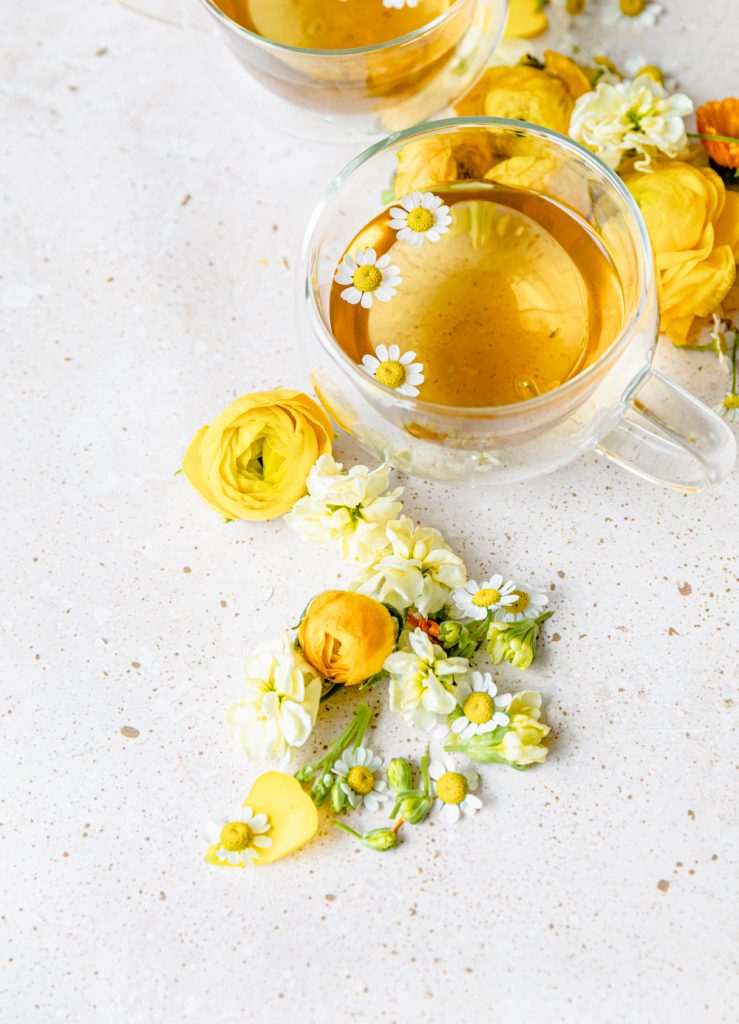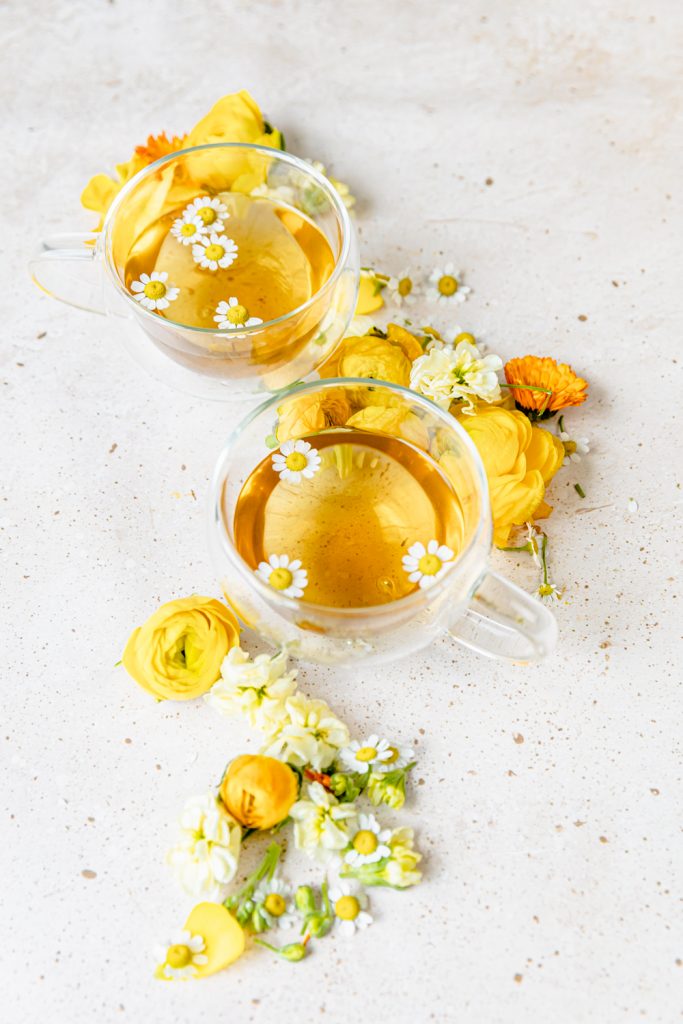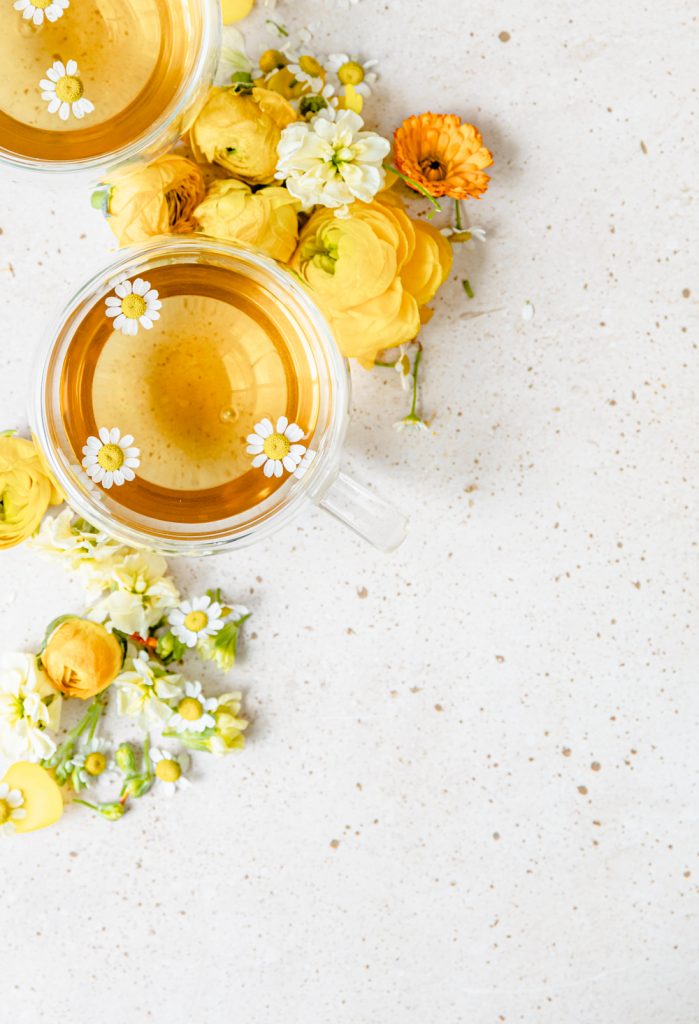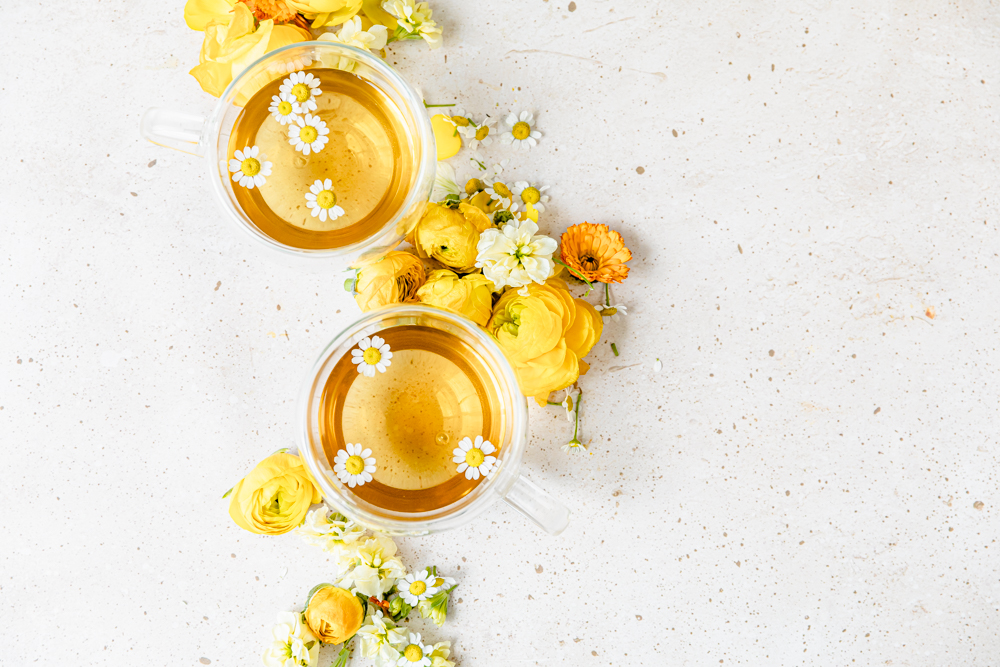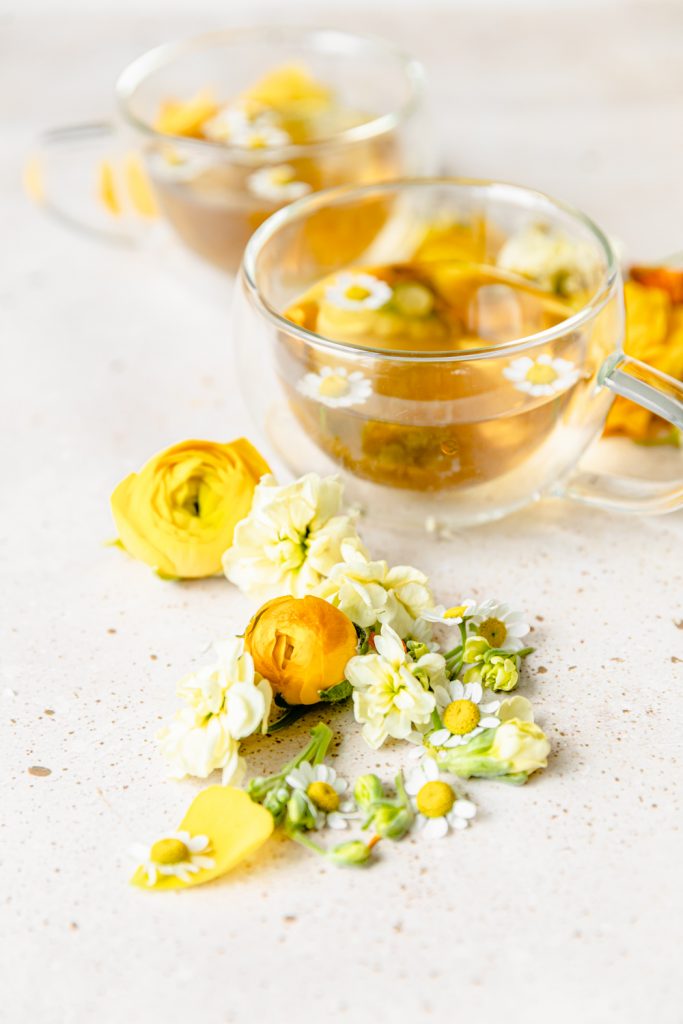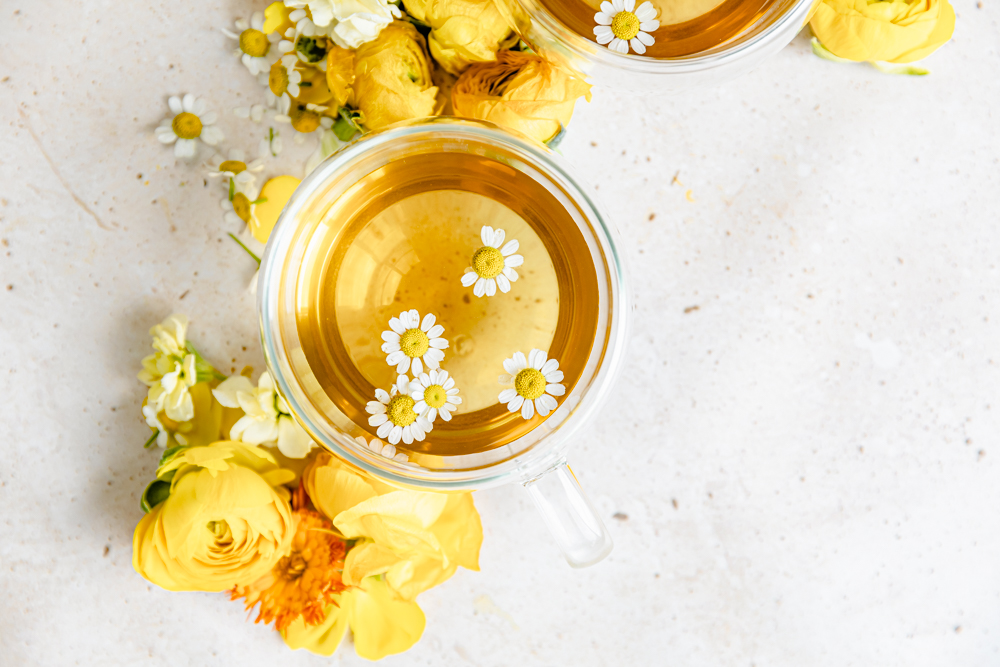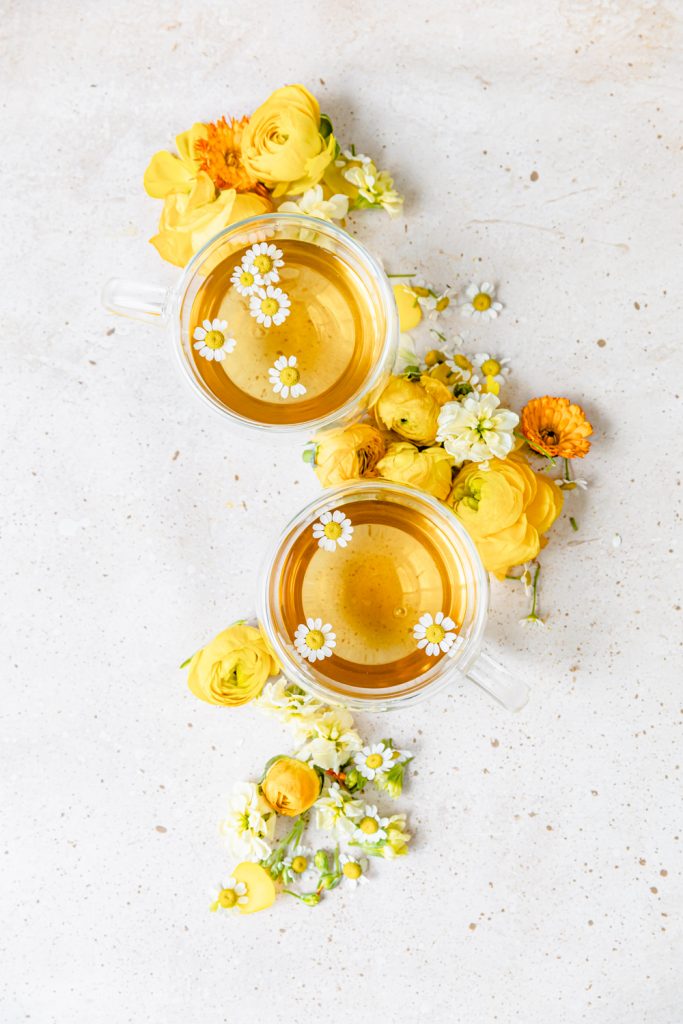 ---
B E I J O S B A R

xx
Abby