Woo Hoo!!!  It's Oscar time!!!!  Awards season is coming to a close and the big mama of them all is this weekend!  I personally LOVE the Oscars.  My sister and I have always loved watching them and are pretty big movie buffs.  My sister especially.  This year I did get to see a lot of the films that are nominated so I'm even more excited!!  What were your favorites?!  Mine was definitely Bohemian Rhapsody – still singing all the Queen songs at the top of my lungs in my car.  Star is Born was also a favorite!!!
Today we're giving you some inspiration if you're hosting a little Oscar shin-dig!  I always love a styled bar cart, it's the perfect spot for your guests to gather and set the tone for the party!!  So, without further ado, our Oscar Bar cart – which you'll definitely want to replicate for all of your guests!!
Photos by Corrie Lynn Photo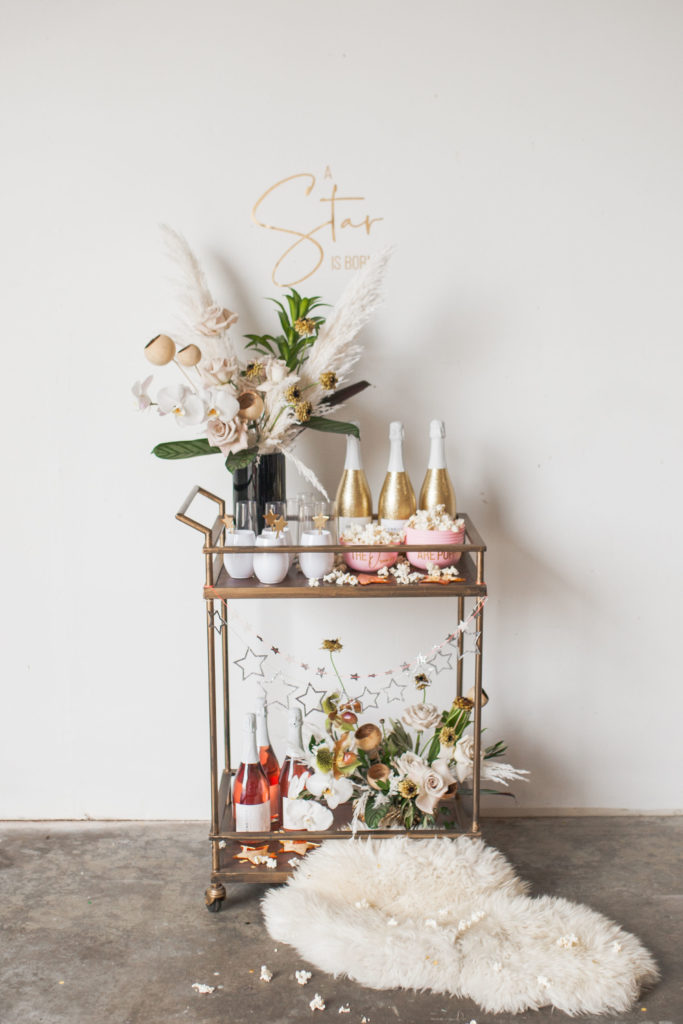 Always gotta have that invite!!  River & Bridge did the cutest invite with the most fun font!!  I love the simple black and white – so chic, so Oscars!!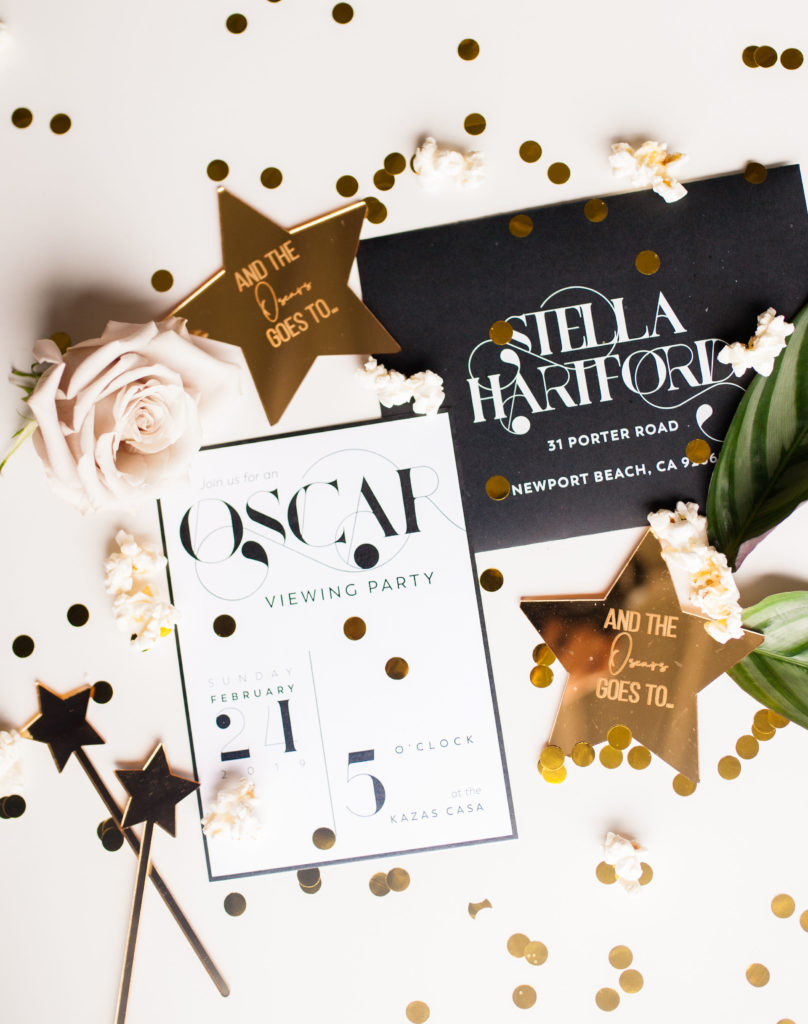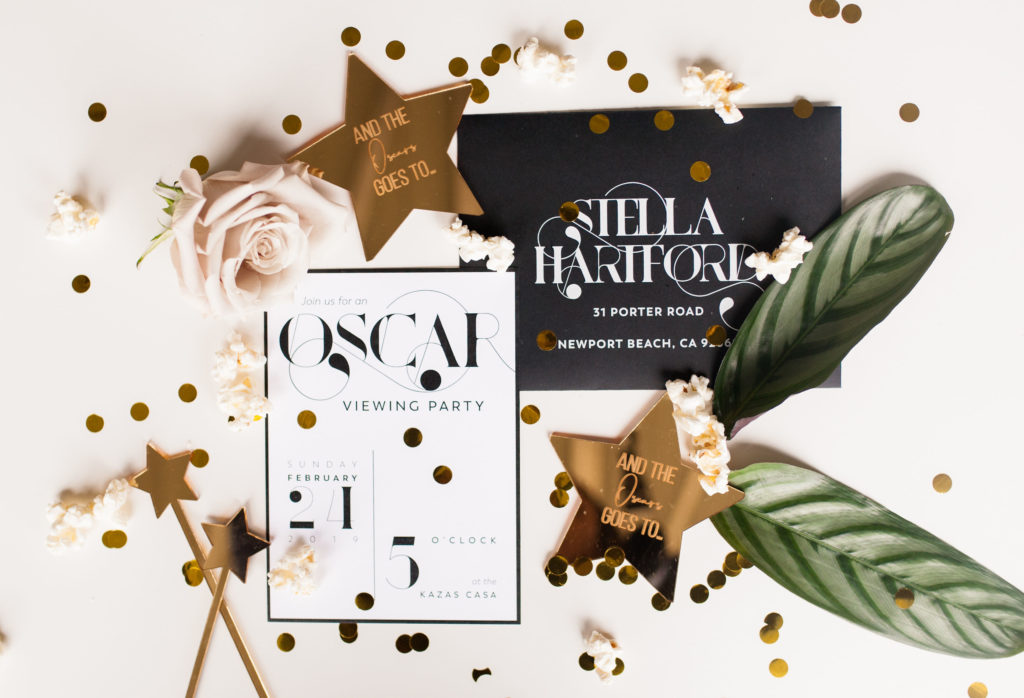 Now for the star – the A Star is Born Bar Cart!  We went dramatic and sparkly, I mean, it is the Oscars guys!  Wild Darling Floral created the most beautiful floral arrangements that were sophisticated and dreamy all at once.  The neutral tones and different elements/florals make the arrangements so interesting and unique!  Creative Amme did the cutest signage, vinyl stickers that easily stick on and peel off, and fun little details like gold stir sticks and star shaped coasters!!
A bar cart isn't complete without some booze, right?!  Of course we had to use One Hope's gold shimmer bottle, fits in so nicely!!!  Then, when I think of the movies I think of popcorn, so we added that as well!  A booze & popcorn bar, sounds pretty perfect, right?!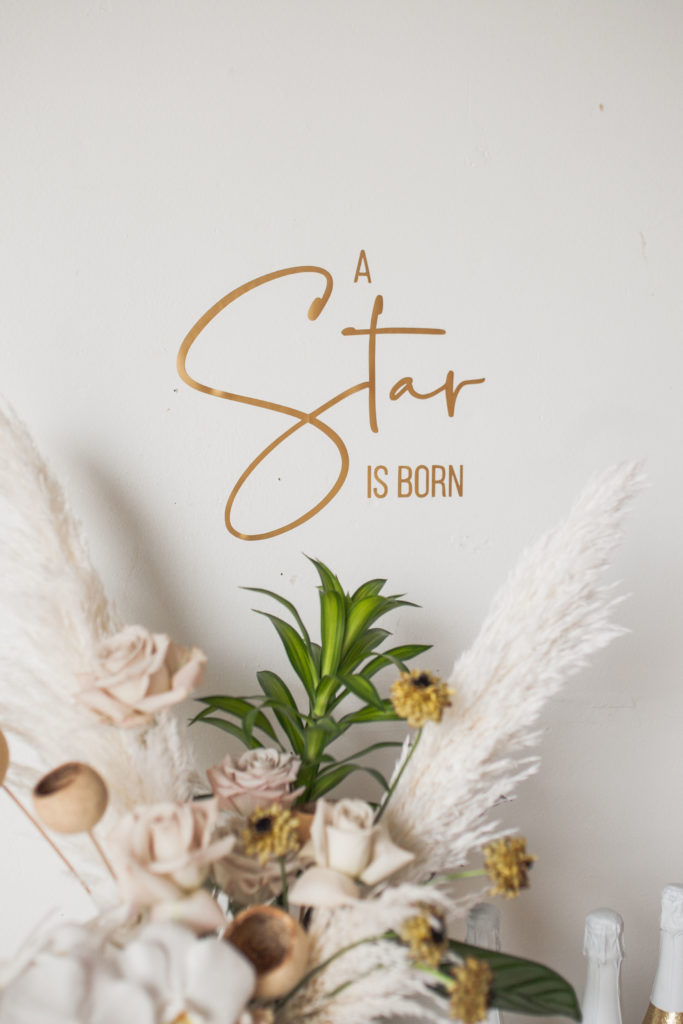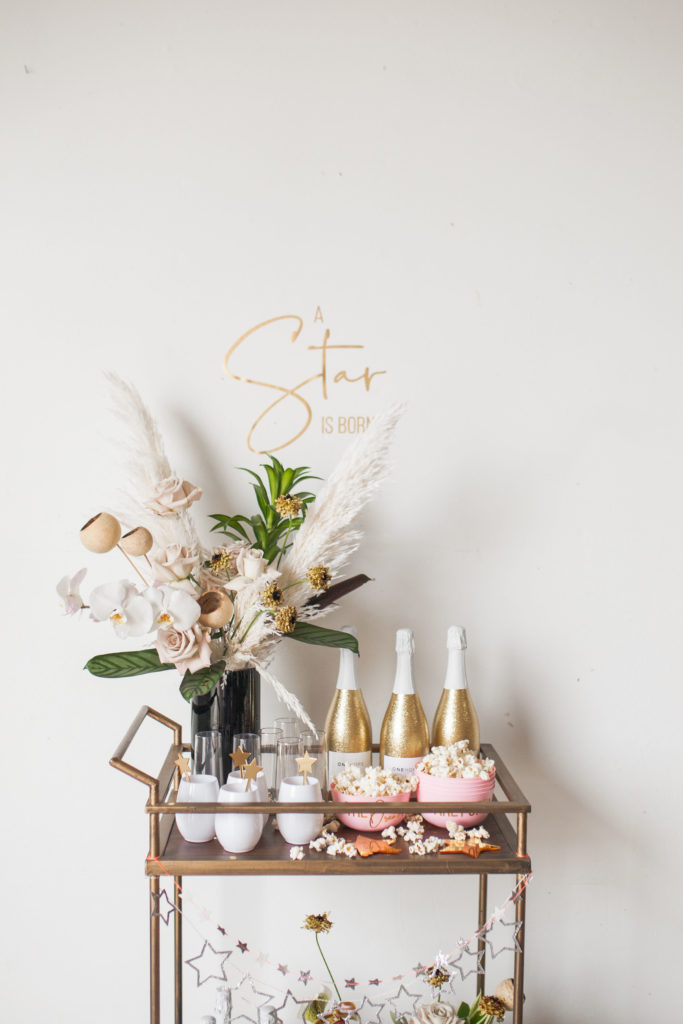 I used my favorite L'entramise disposable line for the drinkware and bowls.  So easy and so cute!!  I'm so happy they make cute disposable party items nowadays!!  Creative Amme added her cute touch to the popcorn bowls – The Oscars are Poppin!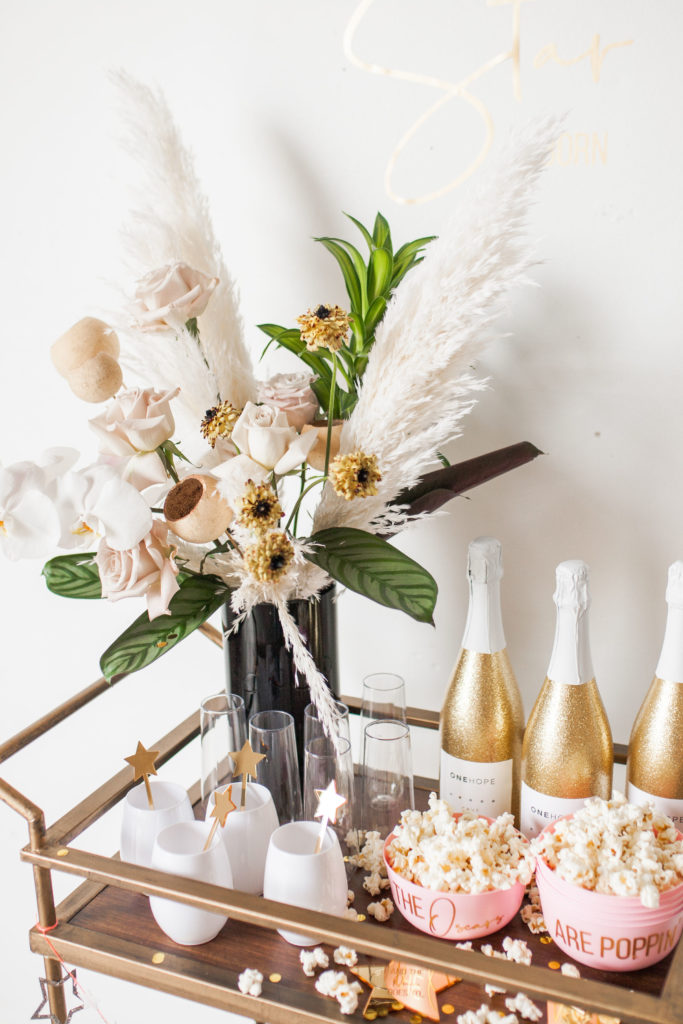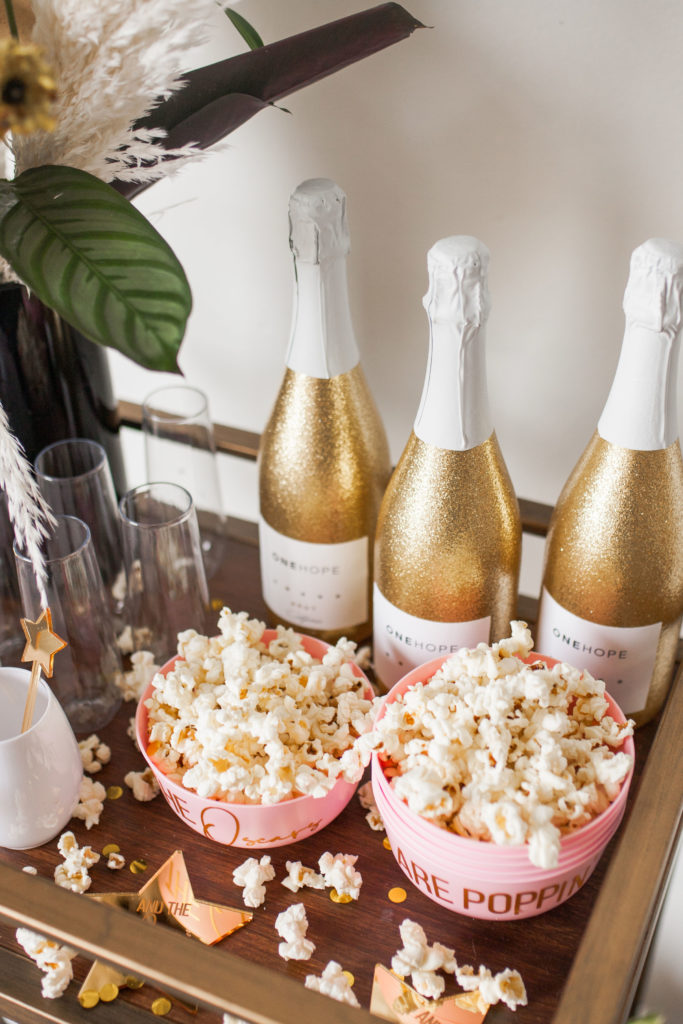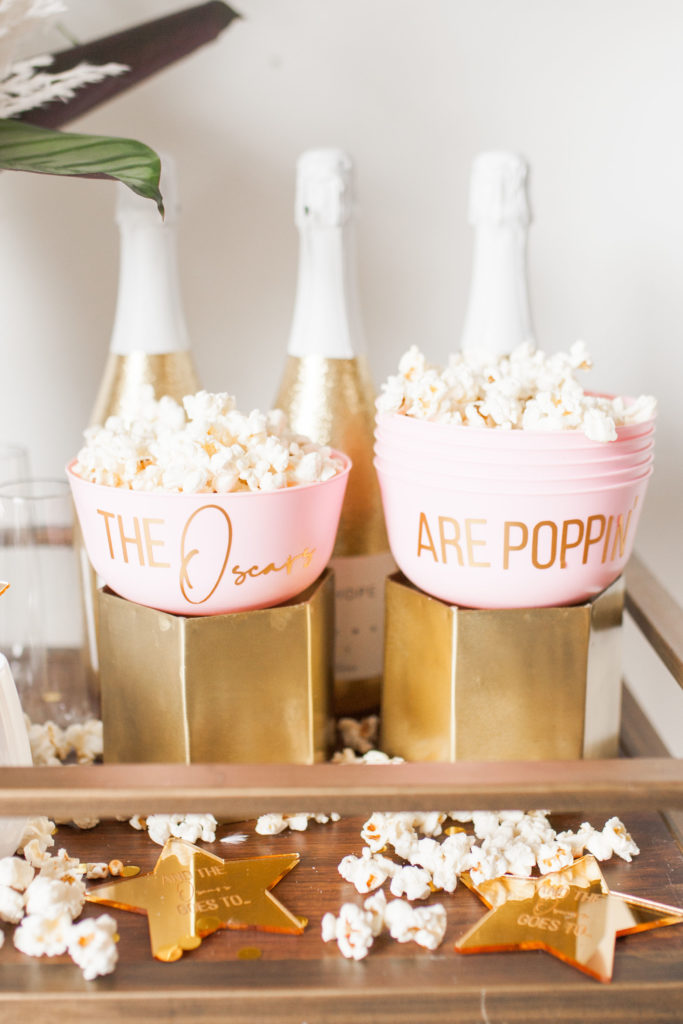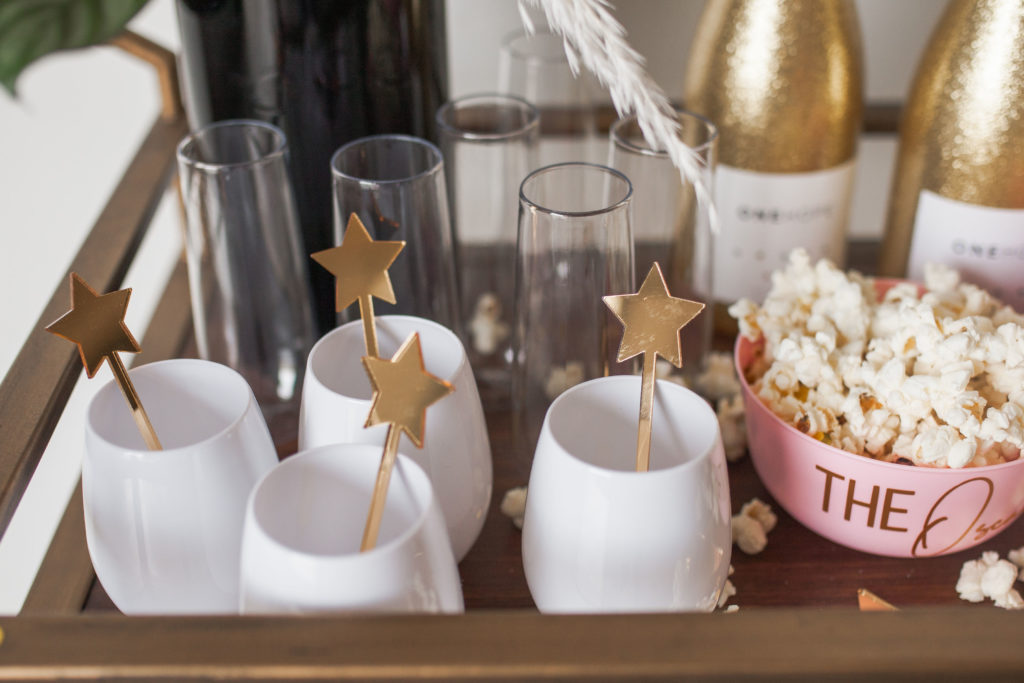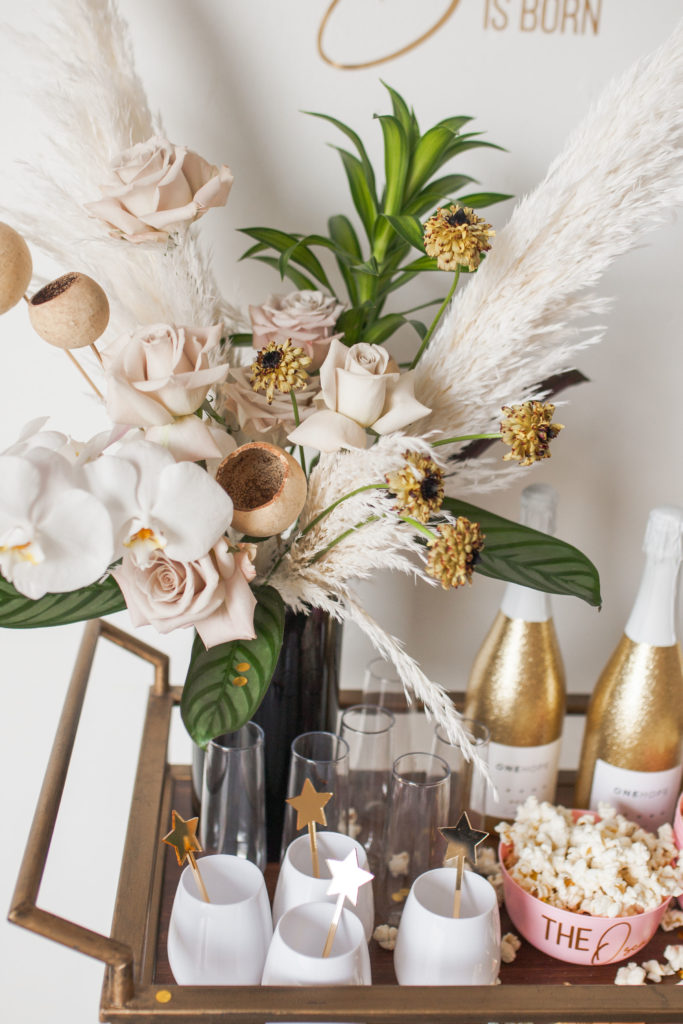 And how cute is that star garland from Witty Bash?!  Sort of completes the look I think!!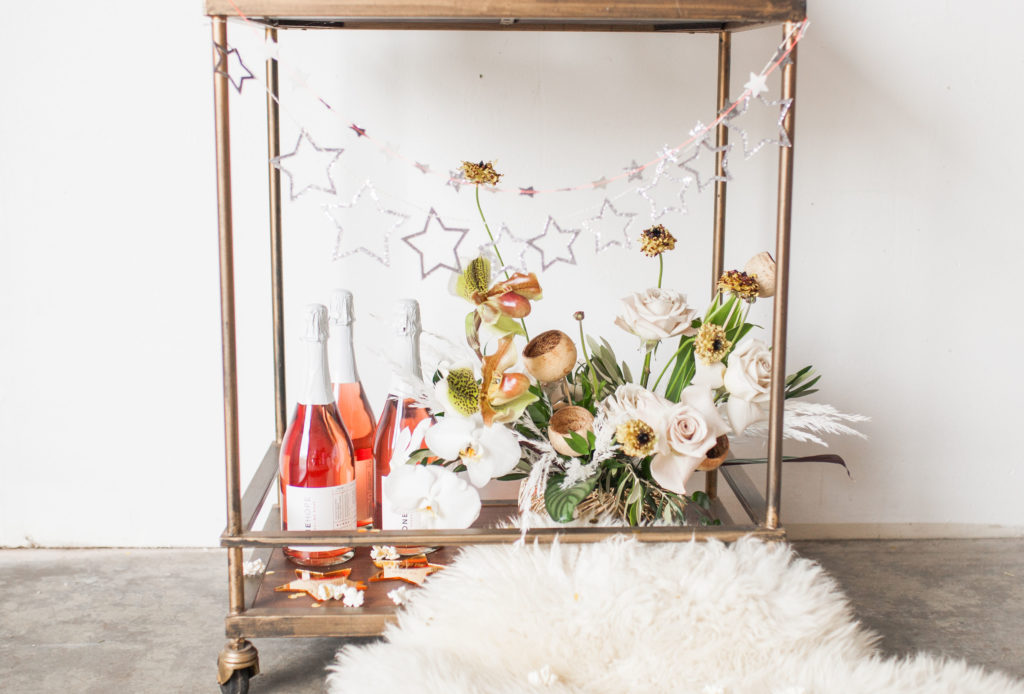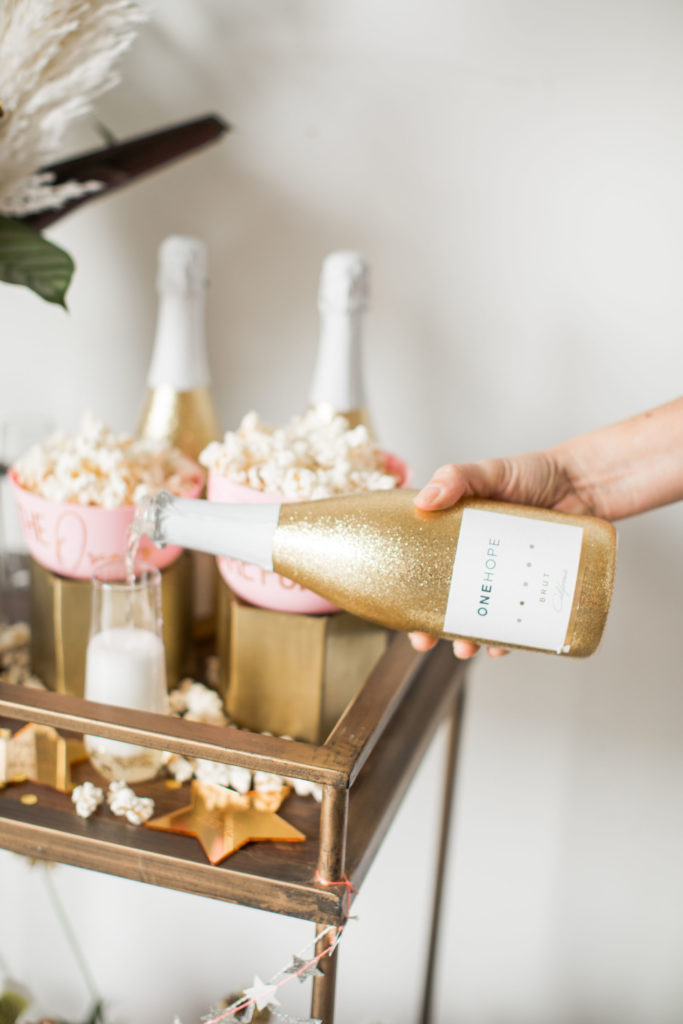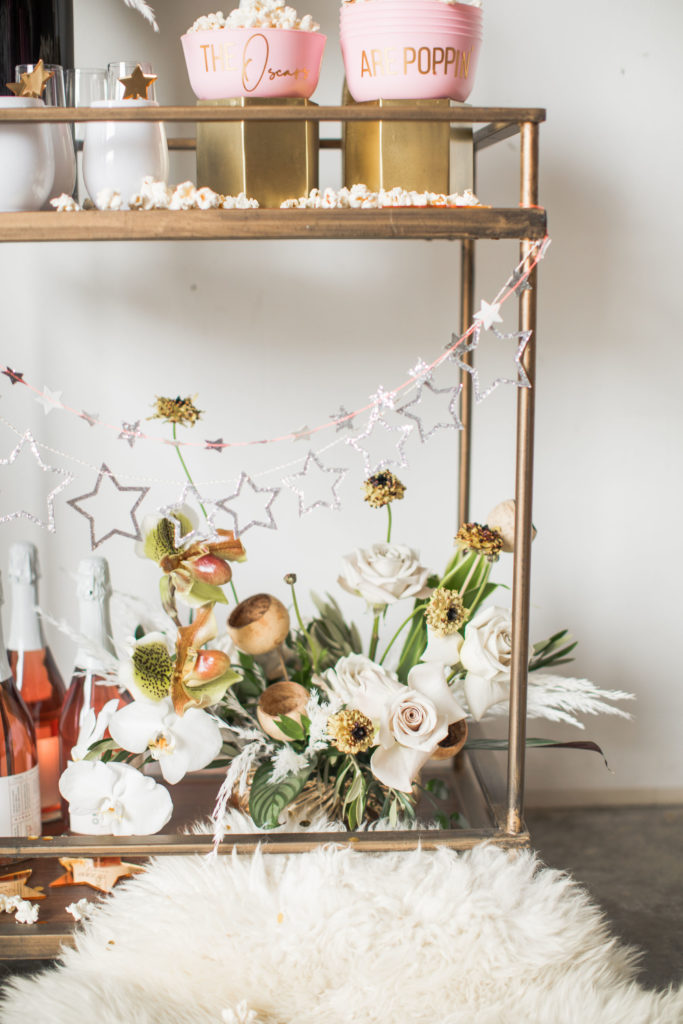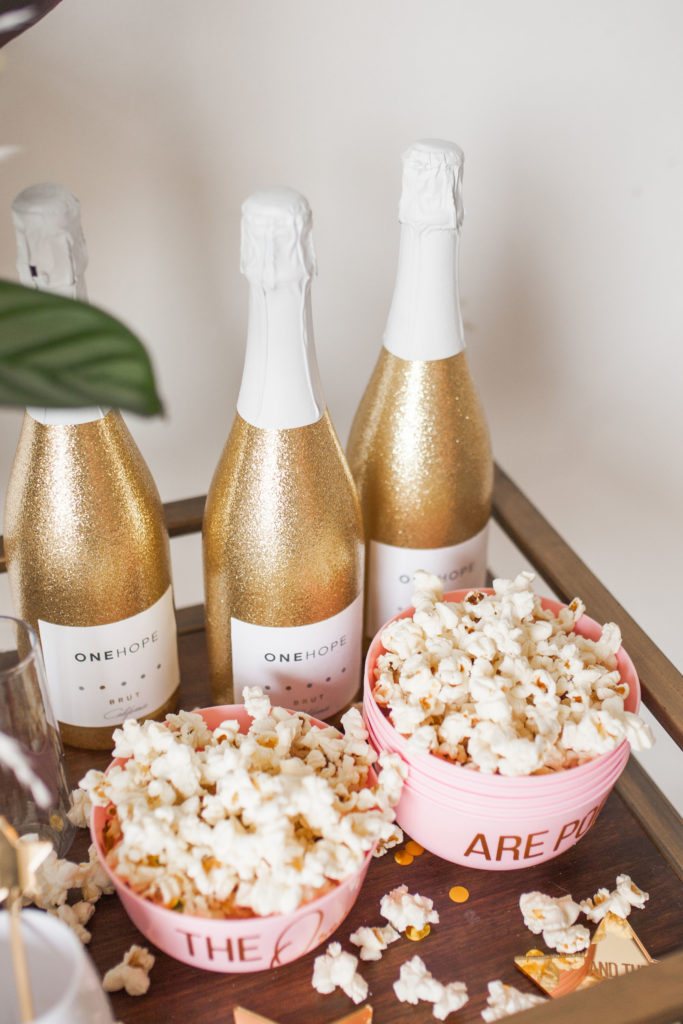 And of course the bar cart!!  A classic that most of you probably have from our home away from home – Target.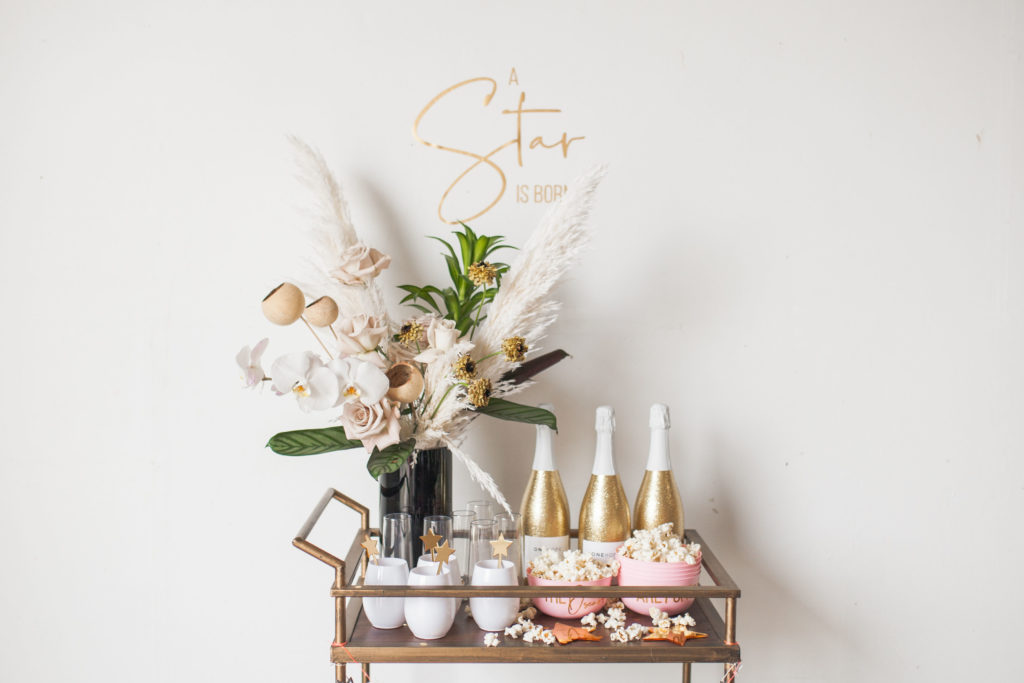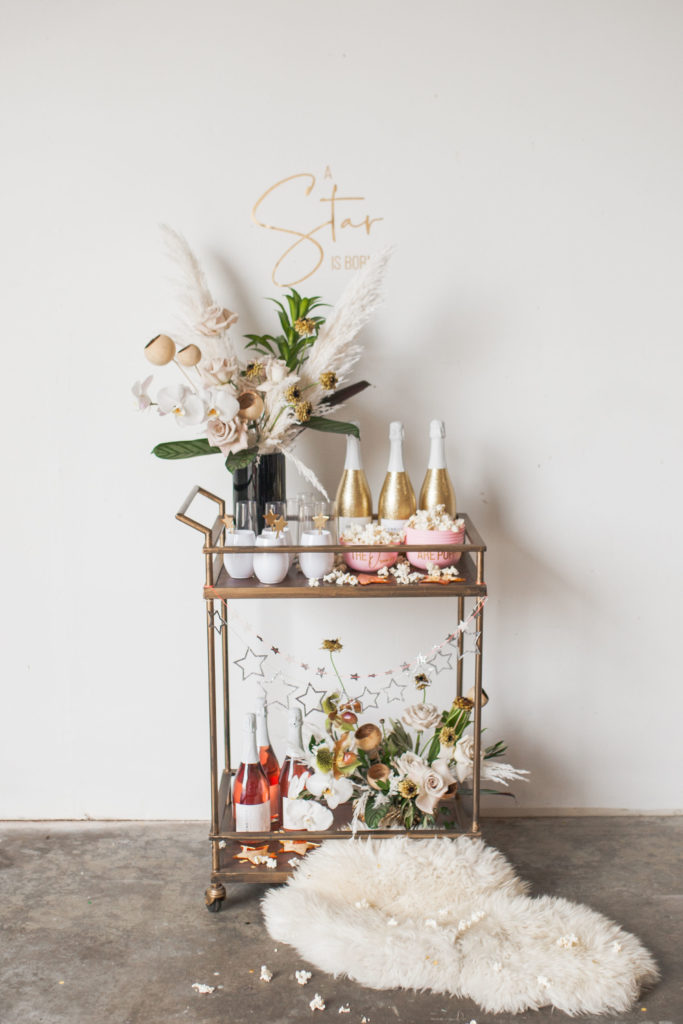 The last thing you need at the party are games!!  River & Bridge created a few for us and you!!  Yep, you can download them and print for your guests!!!  So fun!!!  I get pretty competitive with these – and it makes it so much more fun!!
We did the classic Ballot – you can get it HERE!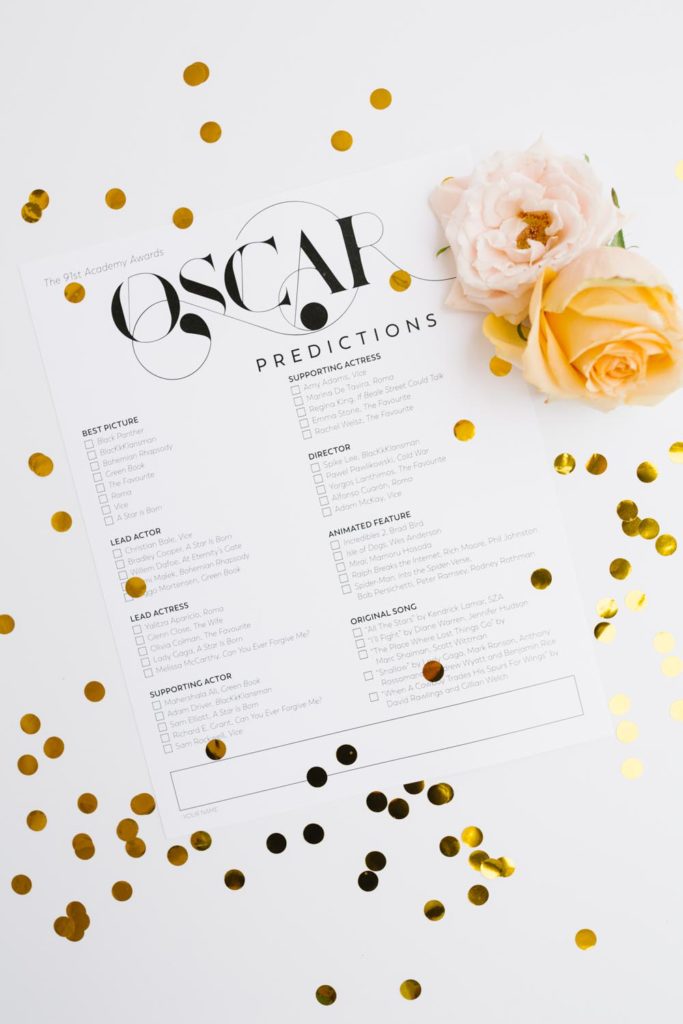 And a fun Bingo!!!  There are 4 Versions for you and friends to play!!  Get them HERE!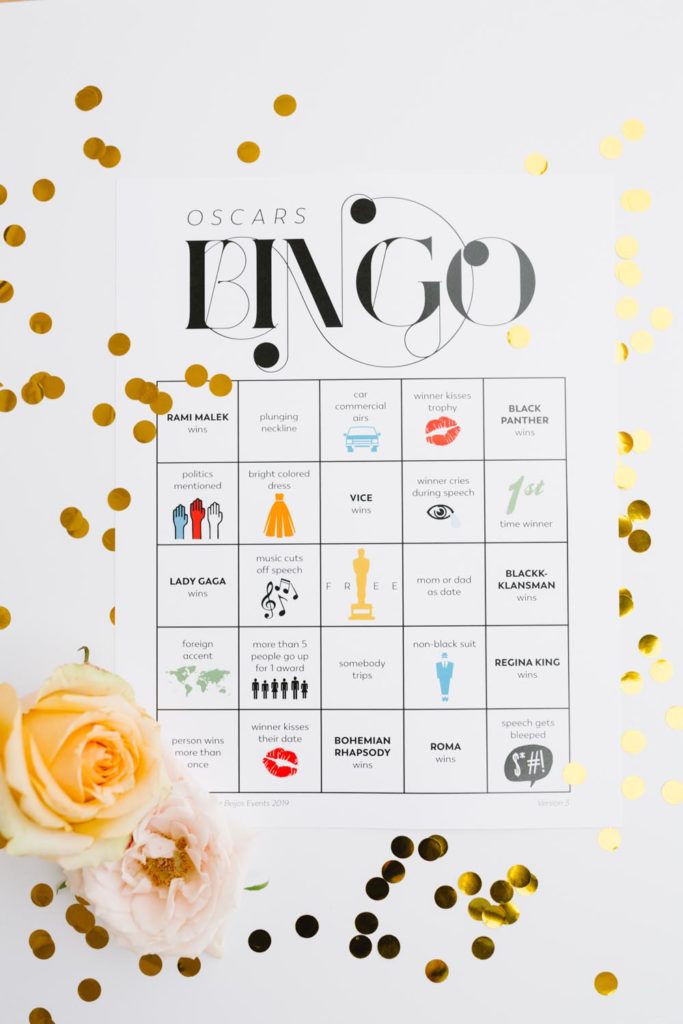 Hope you enjoy and have fun watching this weekend, I can't wait to see who wins!!!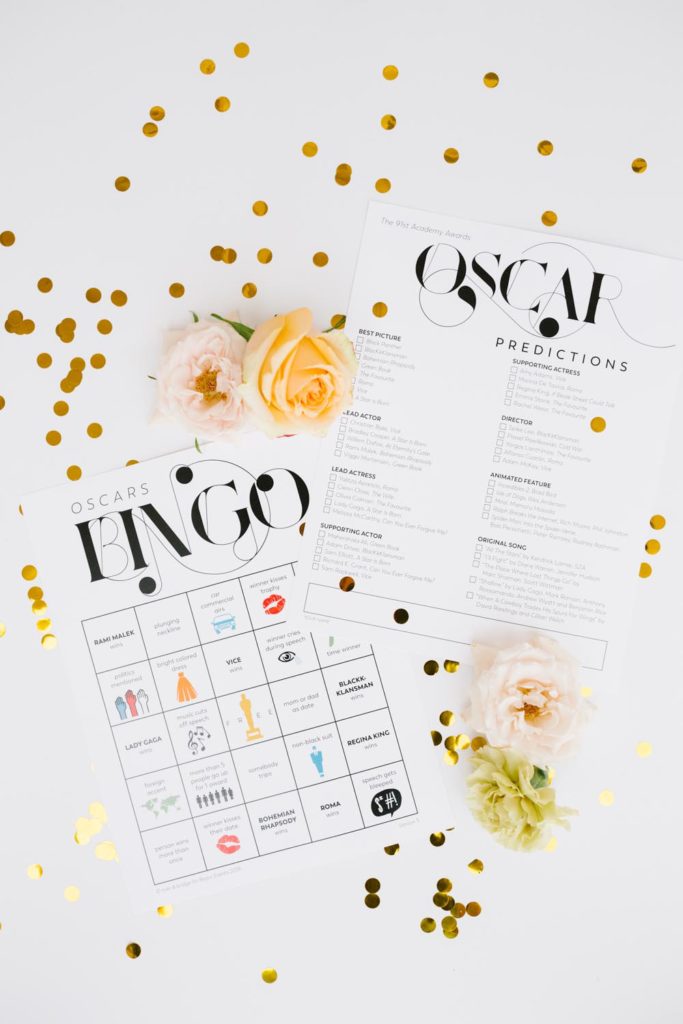 xx
Jacquelyn