Remember last week when I talked about my love for graphic tees?! Well it has officially been passed down to our kids! Each of us love our Chaser tees and we also love dressing our kids in them. It's even better when we can coordinate with them! Because that's one of the true joys of parenting, making your kids match you!! Ha! So here are a few of our favorite Mama & Kiddo Tees for Spring from Chaser….
Photos of Jacquelyn & Leah by Megan Welker
You can shop each of our looks below our photos!
Jacquelyn & Court
I love to have my two boys match outfits, but when I can get in on the fun it's even better! The fun rainbow colors on these two tees just made me smile and I thought they coordinated really well. Mine is a super soft sweatshirt with a fun California surf logo, perfect for our beach mornings. Court's tee says "Chillin" over and over again, and honestly I really wish he would learn a lesson from that tee… It should say "No Chill" over and over again for this dude! Us crazy kids are even matching in our shoes!! We get stopped all of the time about that, and my husband is a little jealous I didn't get him any…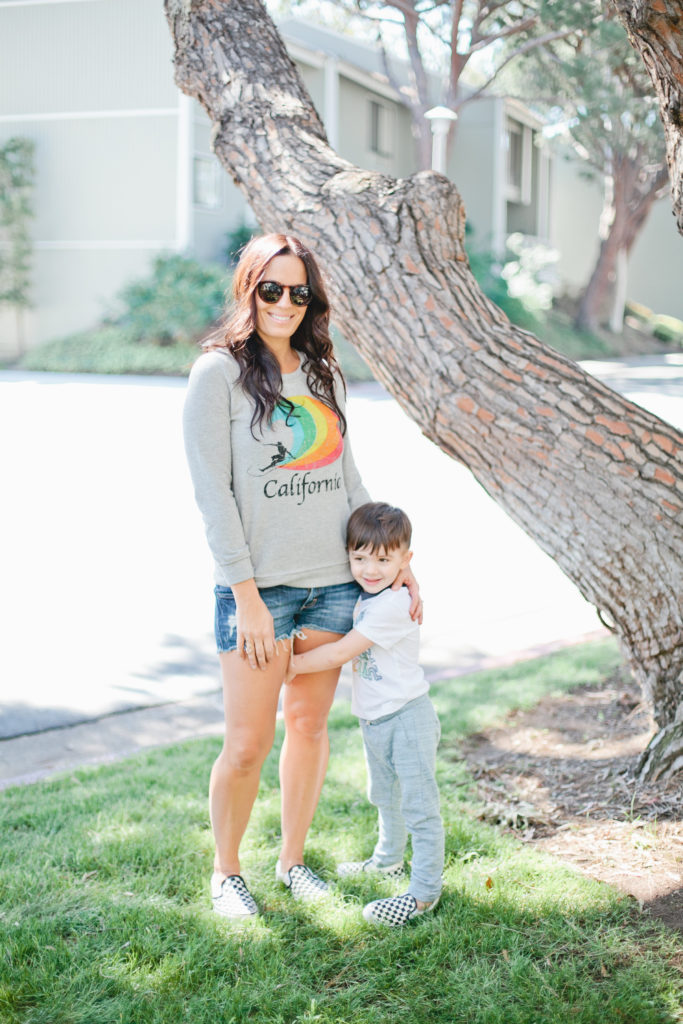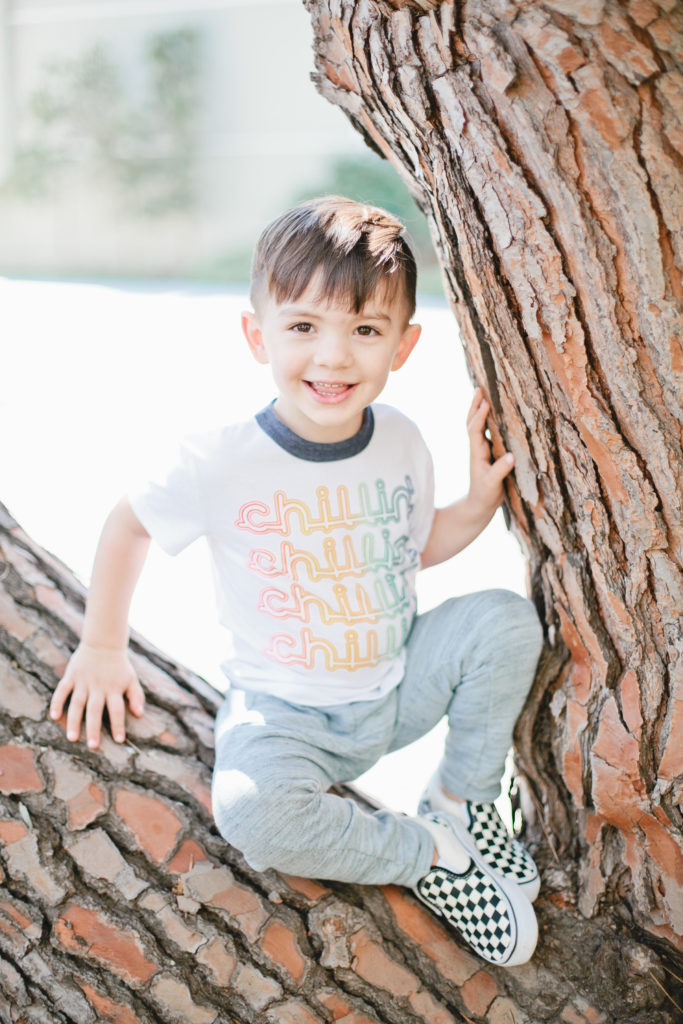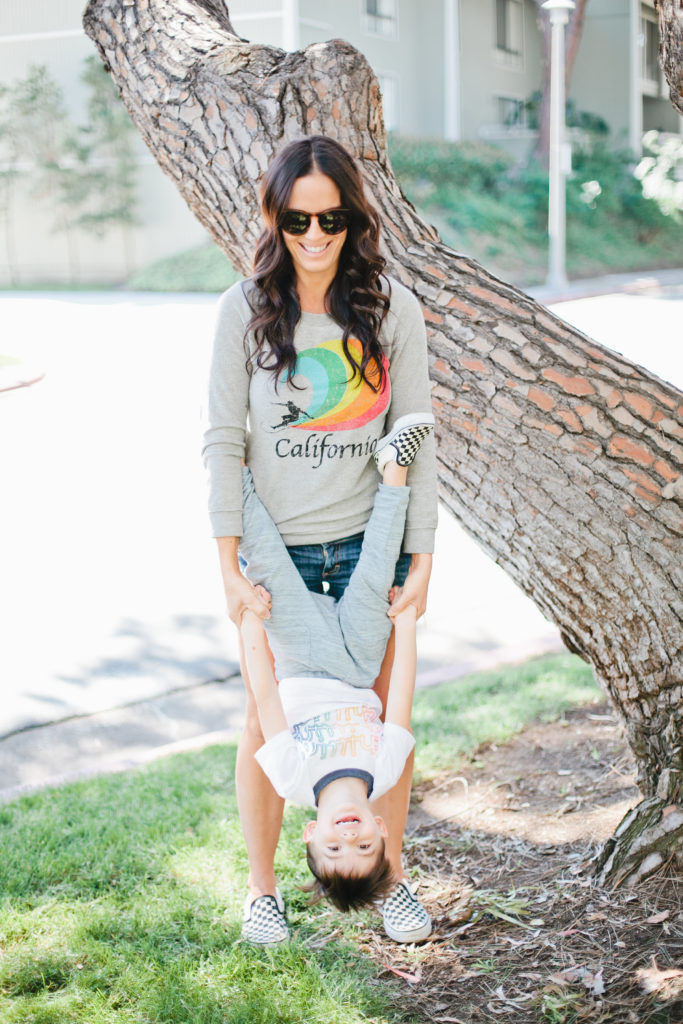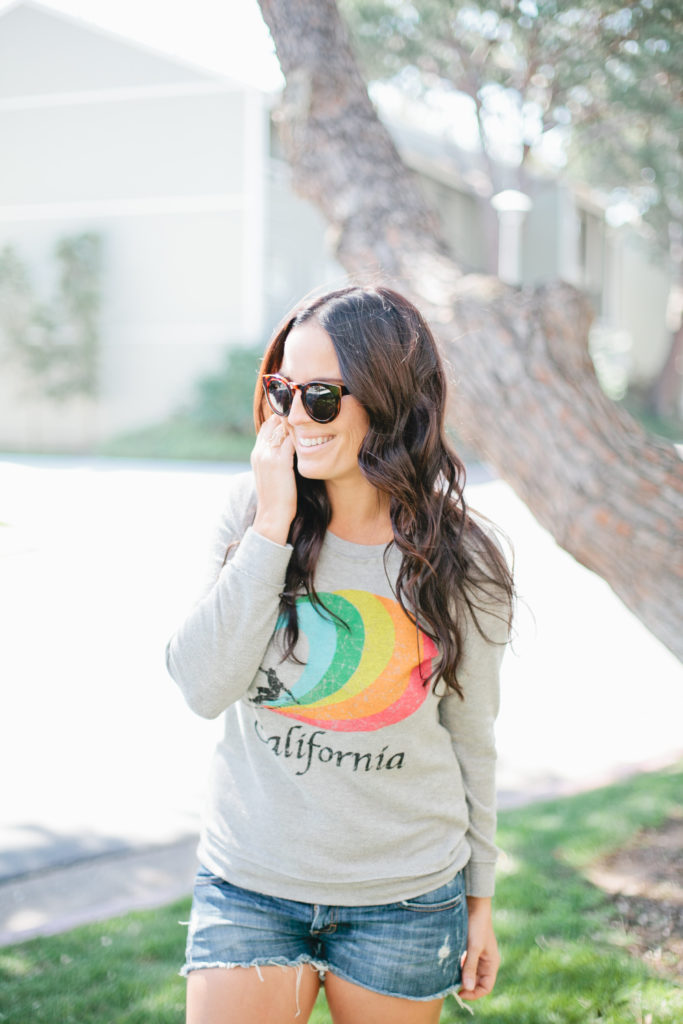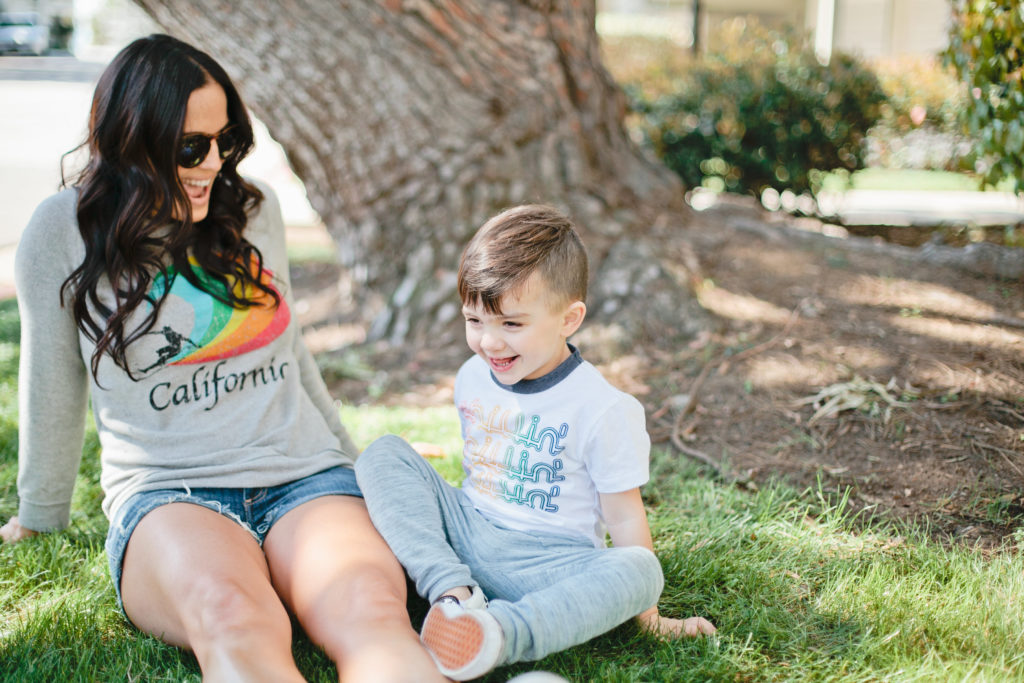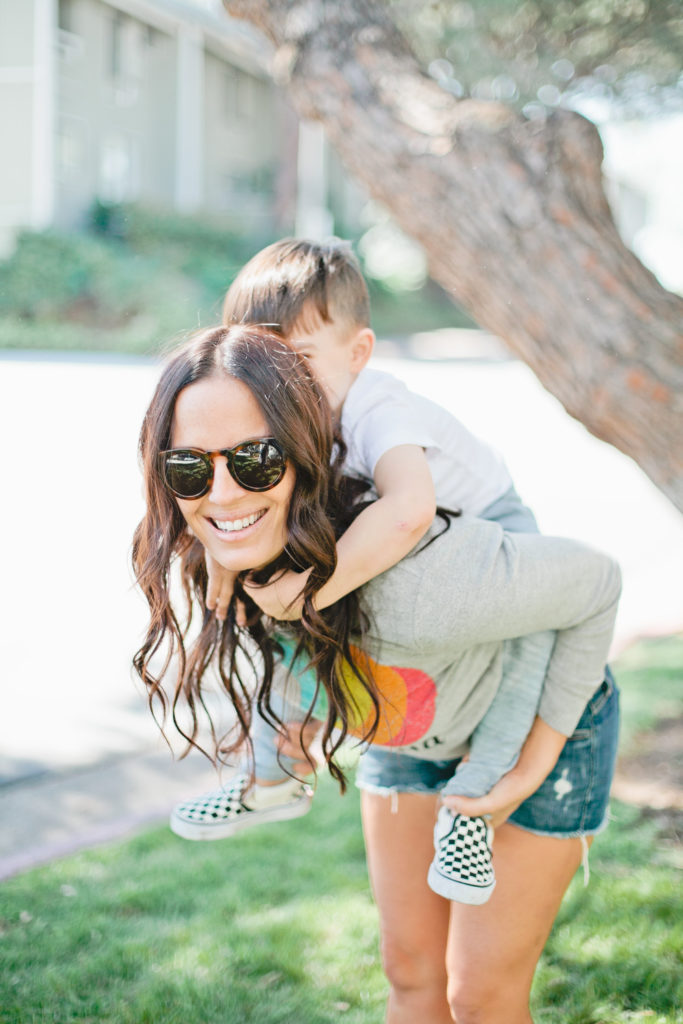 Shop Jacquelyn & Court's looks

Leah, Edie & Isla
Leah and her lady gang are ready for a sparkly sweet good time! Edie's love for unicorns is showing on her tank and Isla's love for ice cream is all over her tank as well. Edie loves adding sparkle to any outfit so matching her tee with a sequin skirt was a slam dunk, especially since she's quite picky about her outfits these days! Plus her daddy calls her his Unicorn, so the tee fits!! Meanwhile, Leah is in her cozy sweatshirt that says "Hello Good Times", a motto every parent should get behind. They're only this little for so long so let's say hello to the good times with them as much as we can!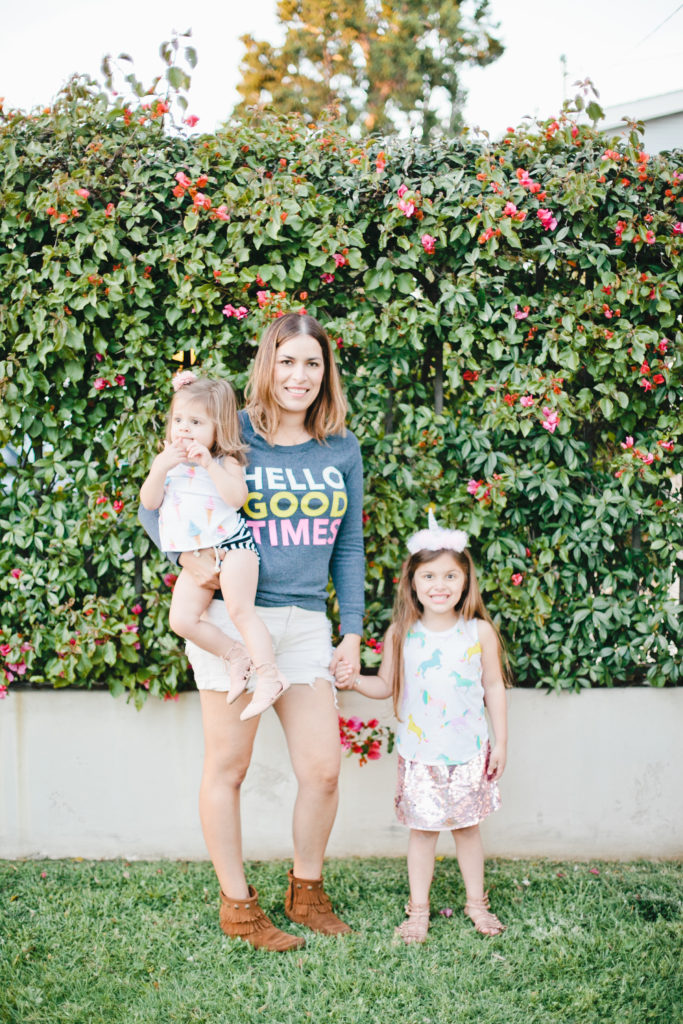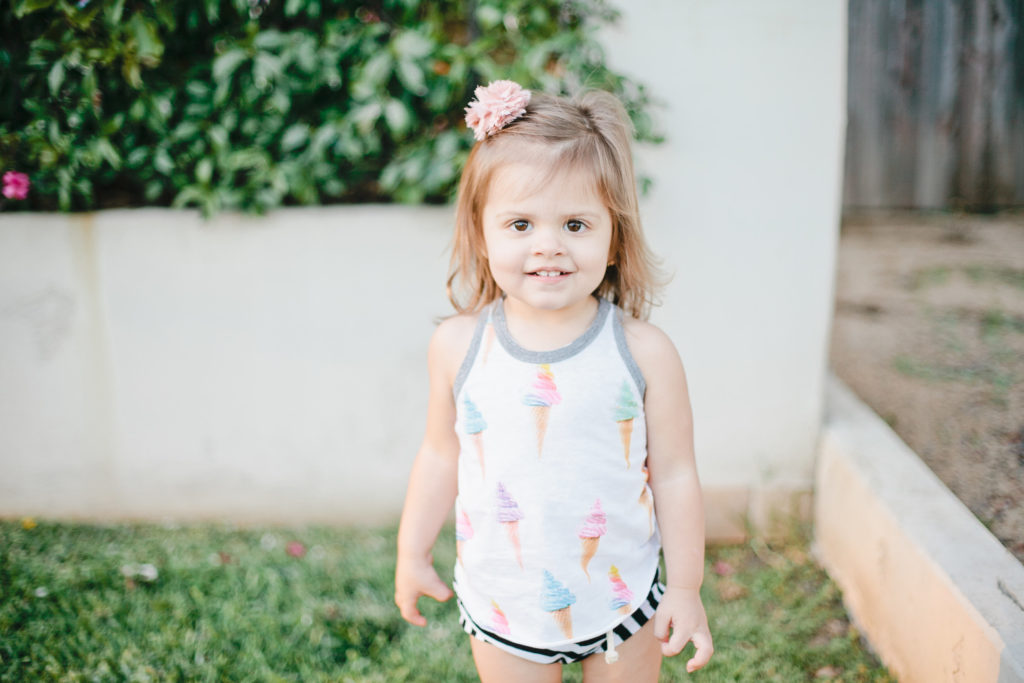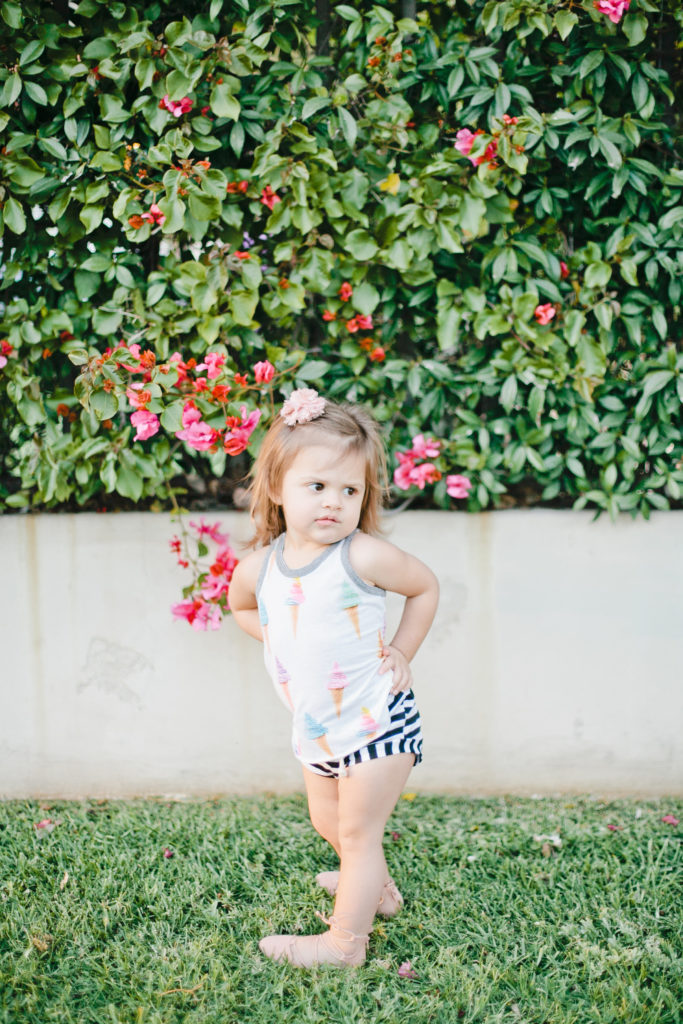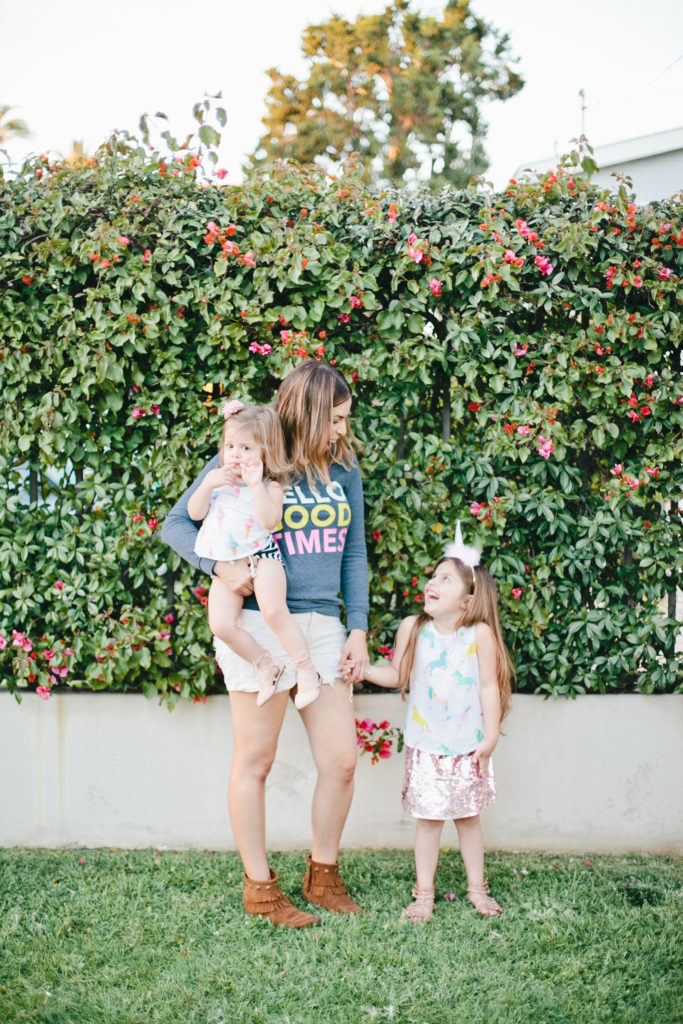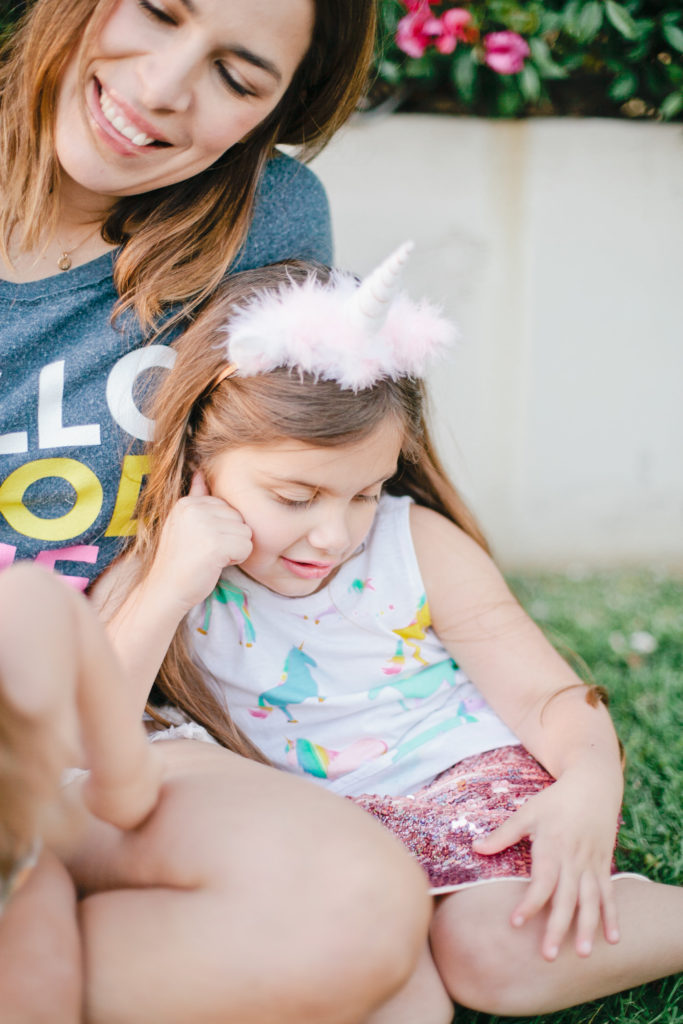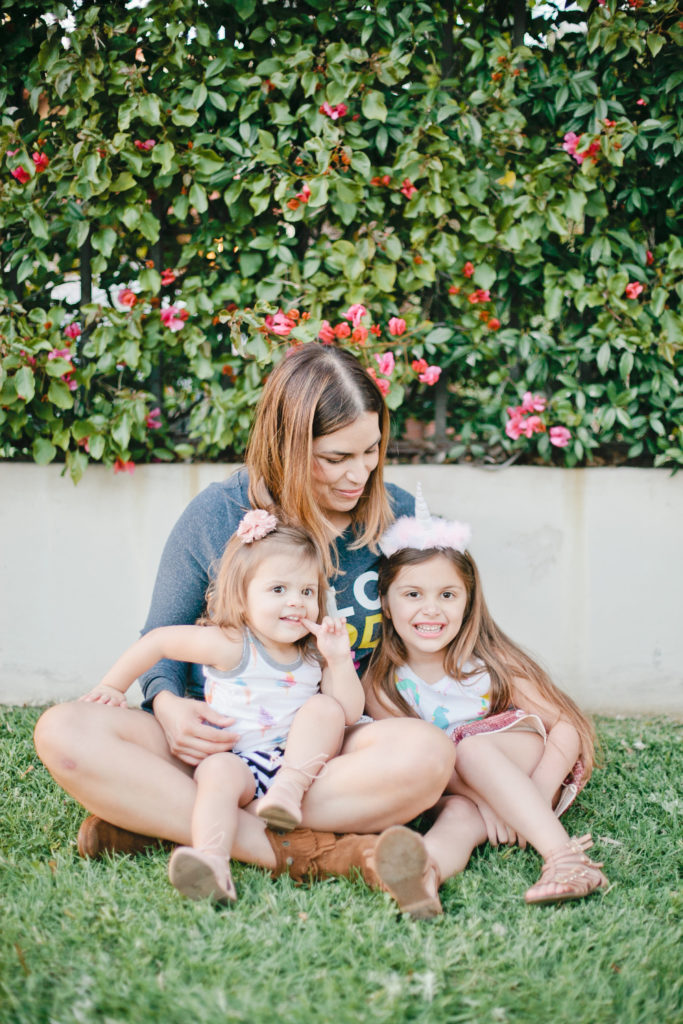 Shop Leah, Edie & Isla's looks

Abby, Dylan & Jett
Last up is Abby's tribe with Dylan and Jett. They are feeling green with their love for the outdoors. Her kiddos are getting big and are always asking for an adventure, between climbing trees to camp outs, these tees were made for them! Abby is sporting the palm tree tank, cute to pair with her mom jeans she's rocking lately. Jett has the "This Guy Loves Camping" tee and is proud to show it off. And little Dylan, who is actually getting so big, looks too cute in her Wild & Free Tee. This trio is ready to take on California this Spring and Summer, one adventure at a time!!
Shop Abby, Dylan & Jett's looks

Matching with your kiddos doesn't have to be cheesy and it's so fun! Hope we inspired some fun ideas for you!!
xx
Jacquelyn