Who says it's all about the 1st birthdays?! 2nd birthdays can be just as special!! We design and style SO many kid's birthdays and love doing them. Parents often go big for the 1st birthday because really it's a big deal! Those parents survived that first year and it should be celebrated!!
But the 2nd birthdays are when the kiddos actually start to have some fun! Seeing their little faces light up with joy is what it's about, and this celebration for Sean Jr. was no exception! Sean Jr loves trains, so when his mom Jade decided to plan his birthday she knew what the theme had to be. A train party!! She enlisted our help and we loved putting it together with her!
We often get hired for girl parties, but I really love doing boy parties the most. Maybe it's because I'm a boy mom and maybe it's because they are a little more of a challenge. It's not easy to make trains cute, haha, but I definitely think we managed! It was such a fun day full of pretend play, crafts and the cutest desserts I've ever seen! Choo Choo Sean Jr is two!!!
Photos by Alison Bernier
Also featured on Inspired By This today!!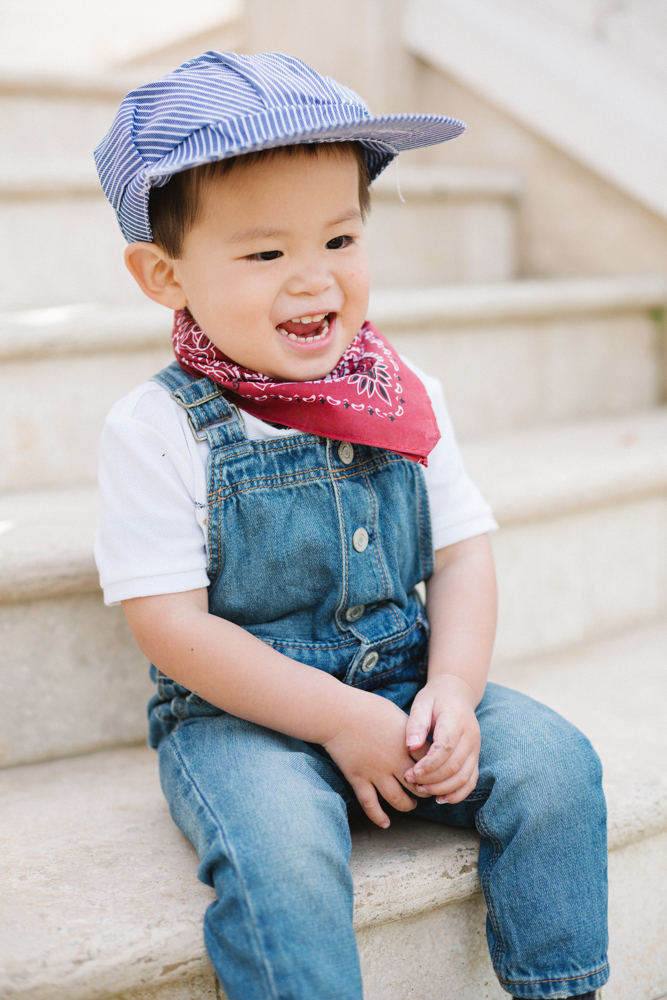 Let's start with the table, because well, these are just too cute! Instead of having plates at each place setting we had their cute favors! Of course when you have a train party conductor hats are a must! I found these cute sets on Amazon that included a whistle and scarf as well!
Next step, personalize them, which we had the lovely Meghann Miniello take care of for each little guest!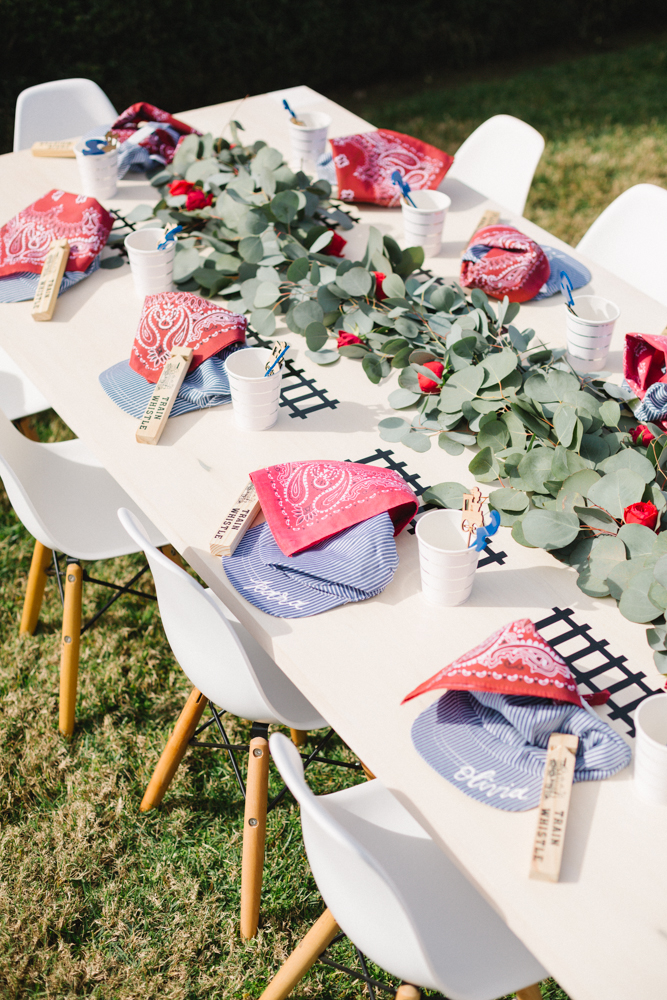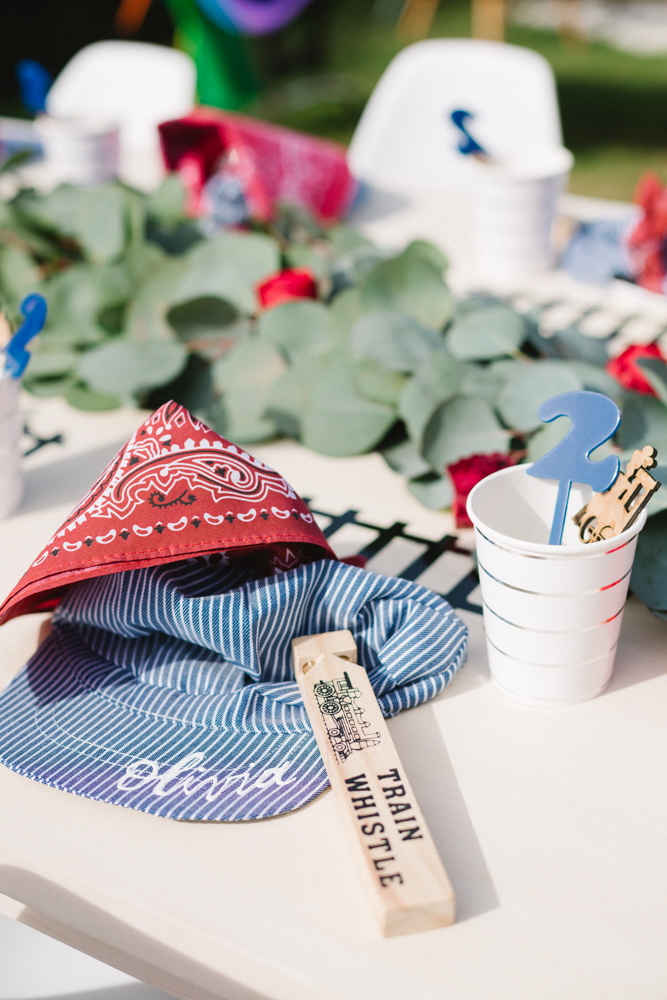 Other cute details on the table included train tracks at each place setting and cute cocktail stirrers for each glass, both by Meghann. In addition to all this cuteness, Rooted & Wild added some pretty with the greenery garlands and pops of red florals!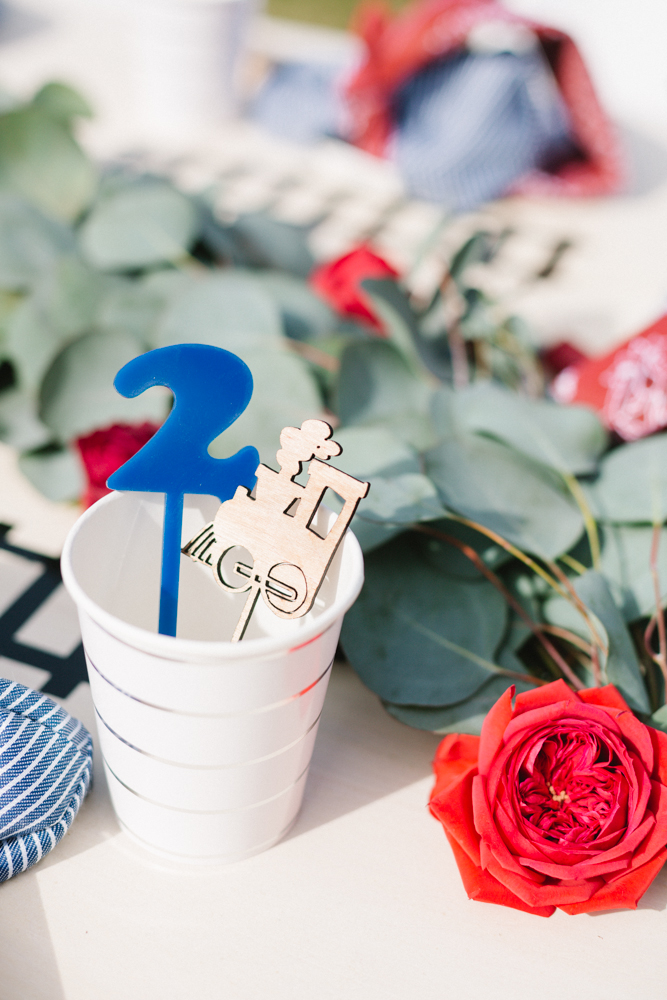 Equally important is the adult's table! For this party we did a fun take on the train theme and made it chic with the help of L'entramise! I love the way the black plates, red & white striped napkins and rose gold flatware look together. Adding in some gorgeous floral arrangements by Rooted & Wild all along this gorgeous table from Witty, mission accomplished!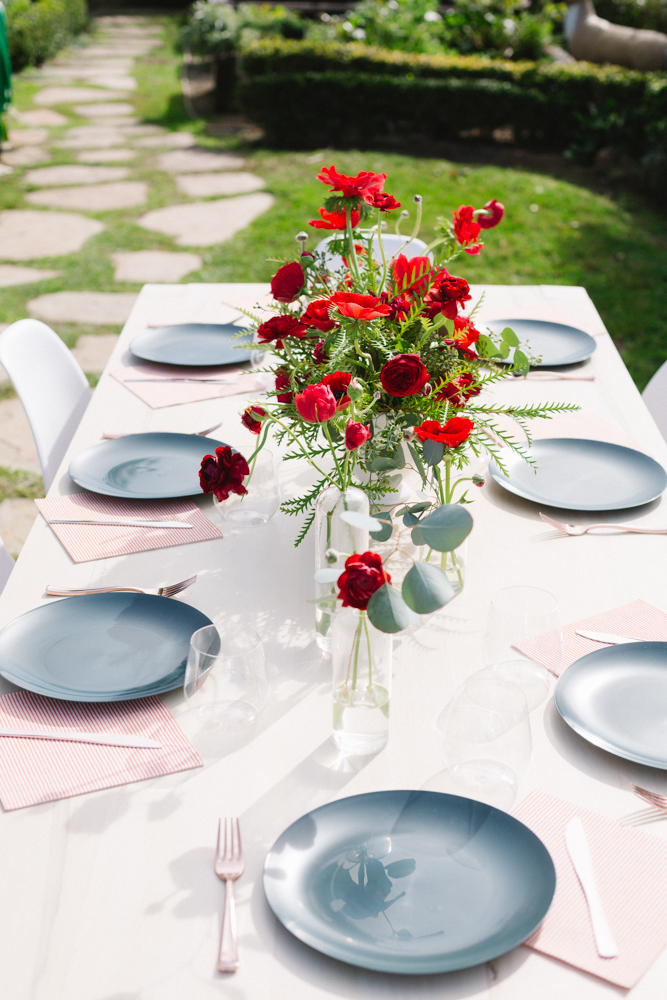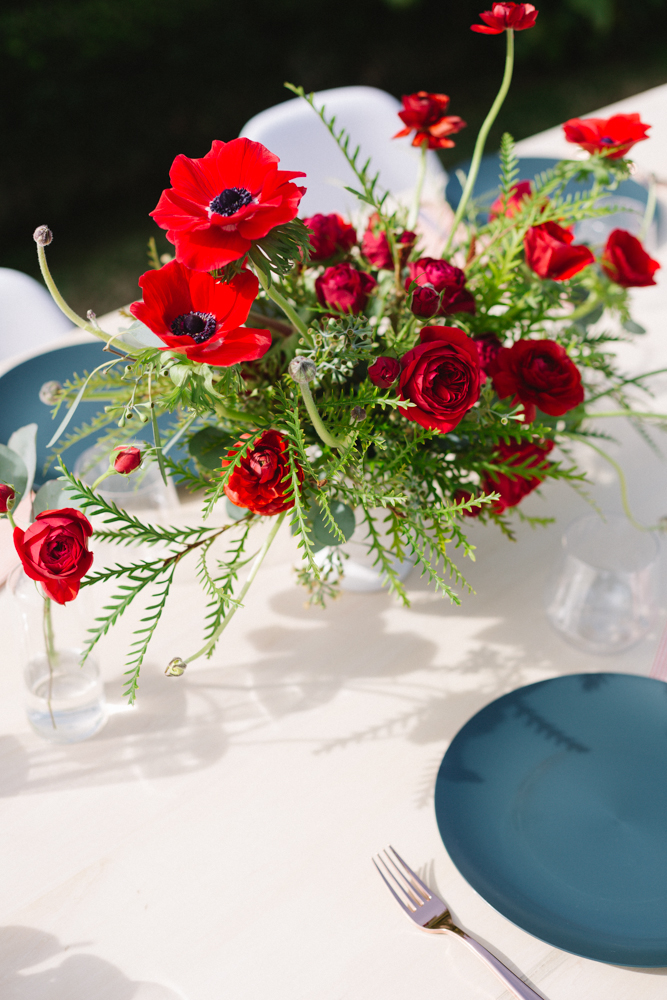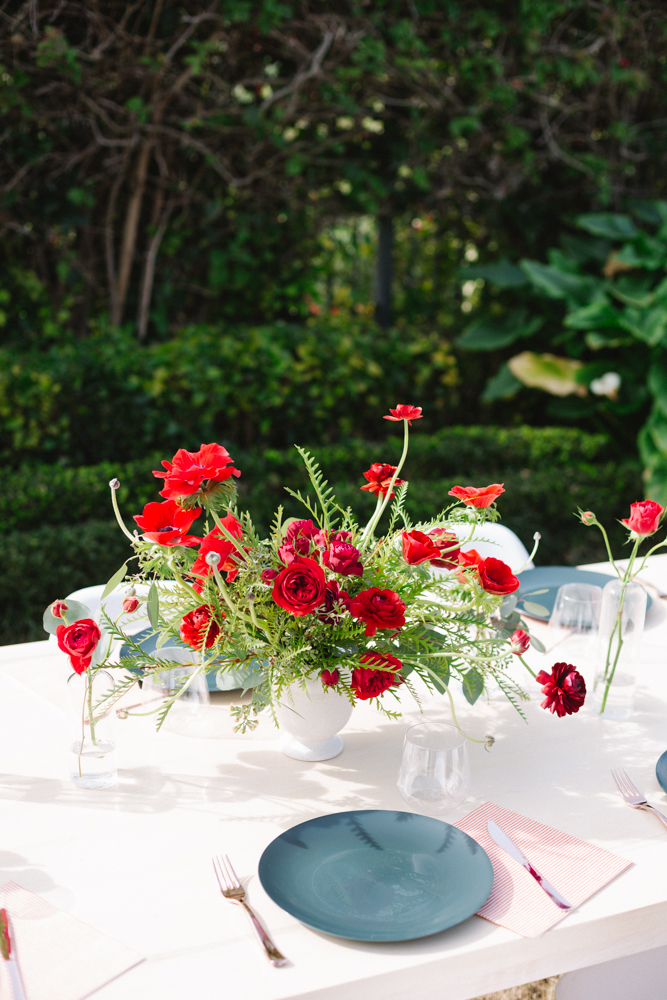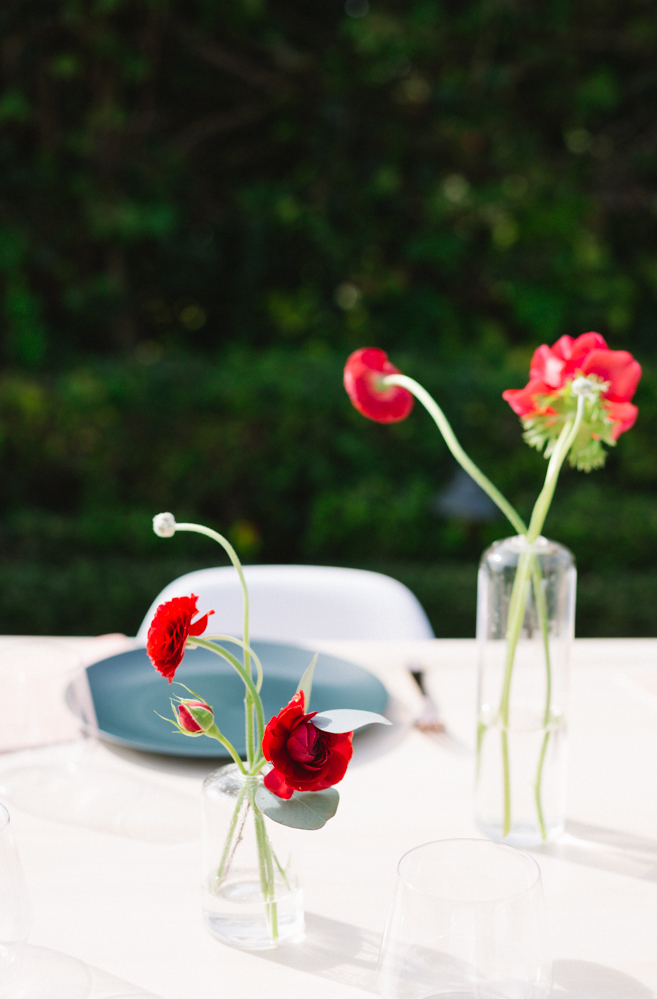 Everyone needs a stylish place to sit and soak it all up during these busy party days, so a lounge is in order! Witty set this one up and it was so stylish and fun, perfection for this train party!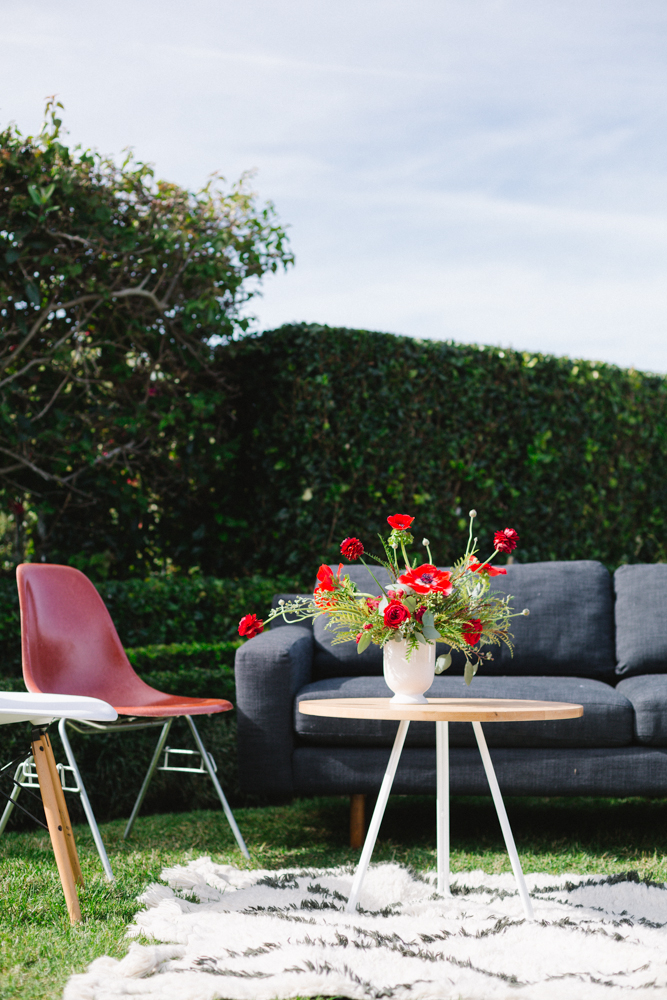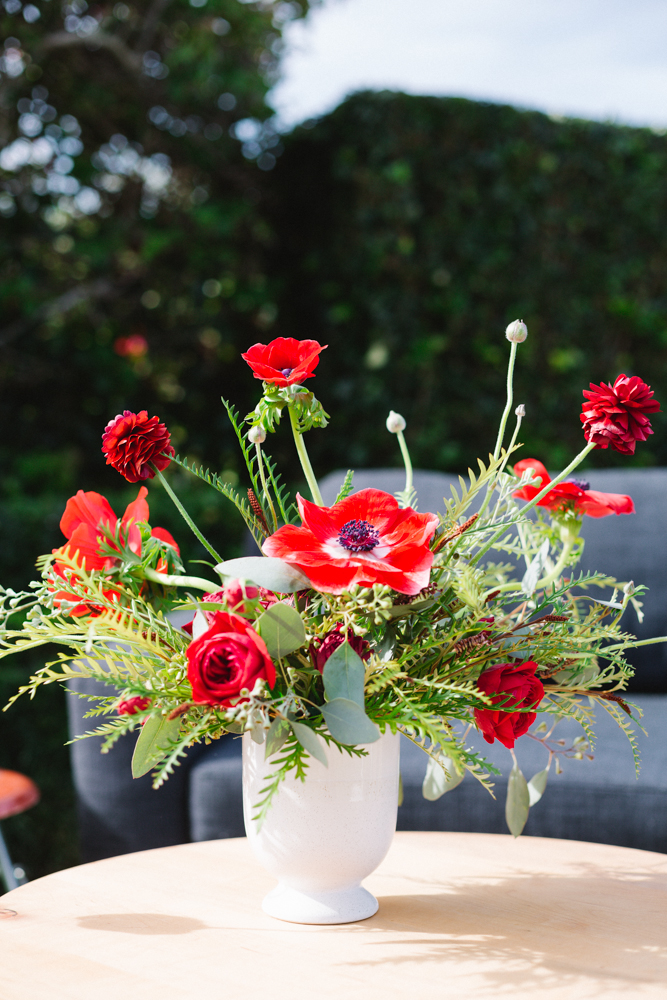 Next, more fun details!! How about this cute welcome sign by Meghann Miniello, I'll never get enough of her handwriting!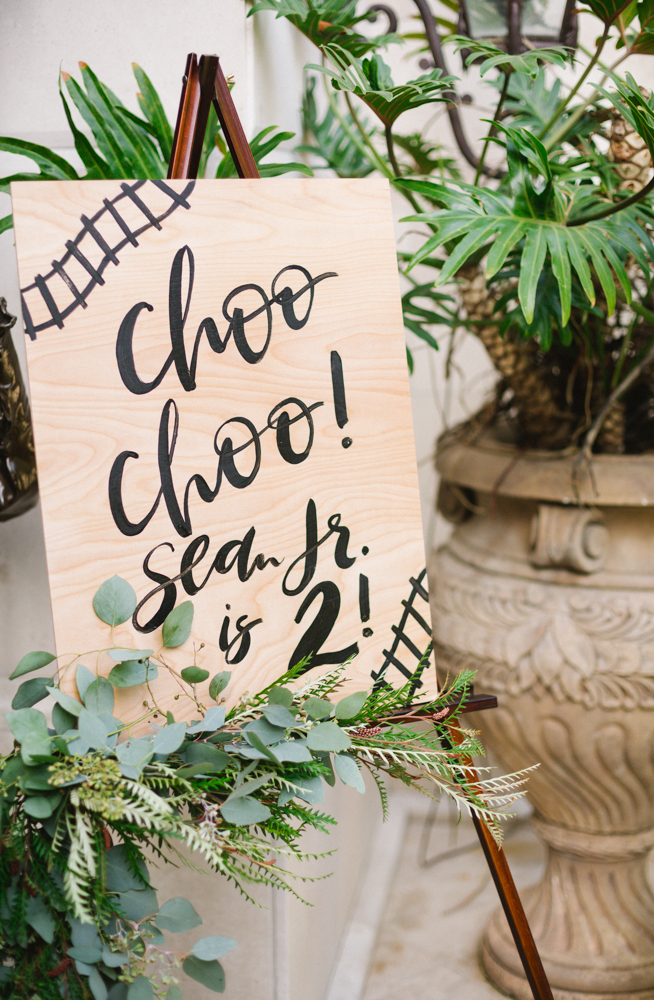 Wild Child wowed us yet again with their fun balloon installations! This time we went with a few larger balloons with tassels coupled with the installs. Wait till you see the dessert backdrop!!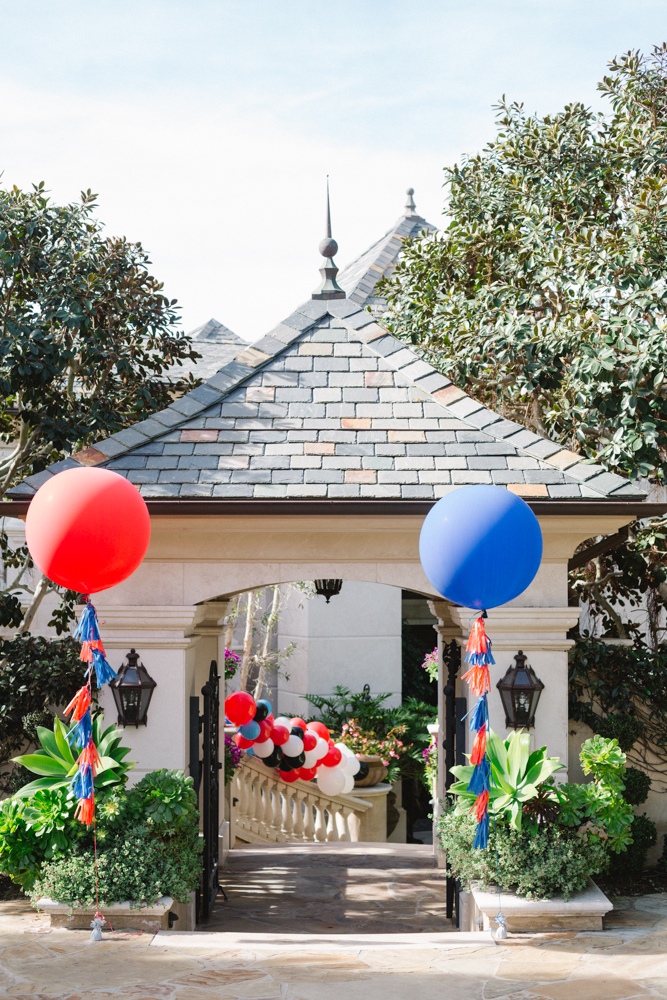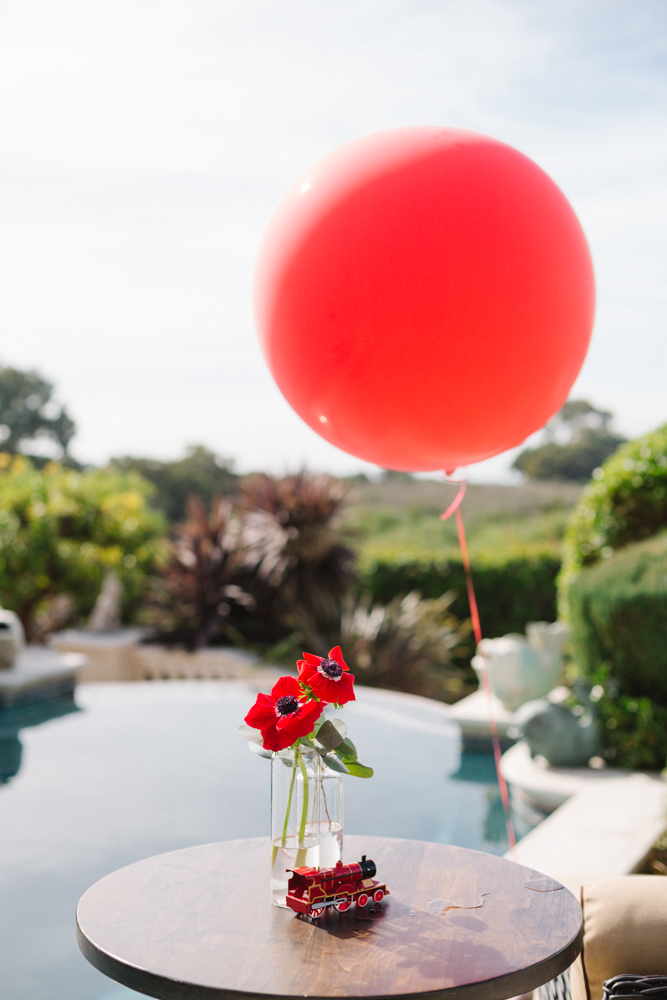 The kids had the best time with their very own train track and a conductor from Pure Imagination Party!


We also had a craft station set up for the kiddos to enjoy! Because getting creative is equally important if you ask us! I found these adorable wooden trains and the kids had everything from paint, sparkles and stickers to decorate them with! Such a fun way to keep them active and have something special as a parting gift.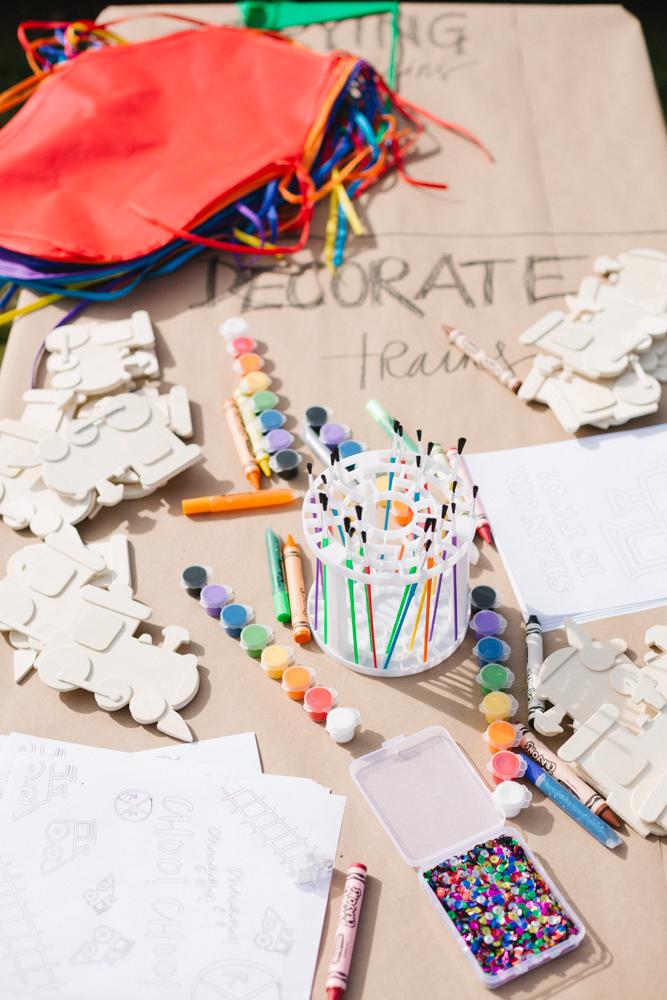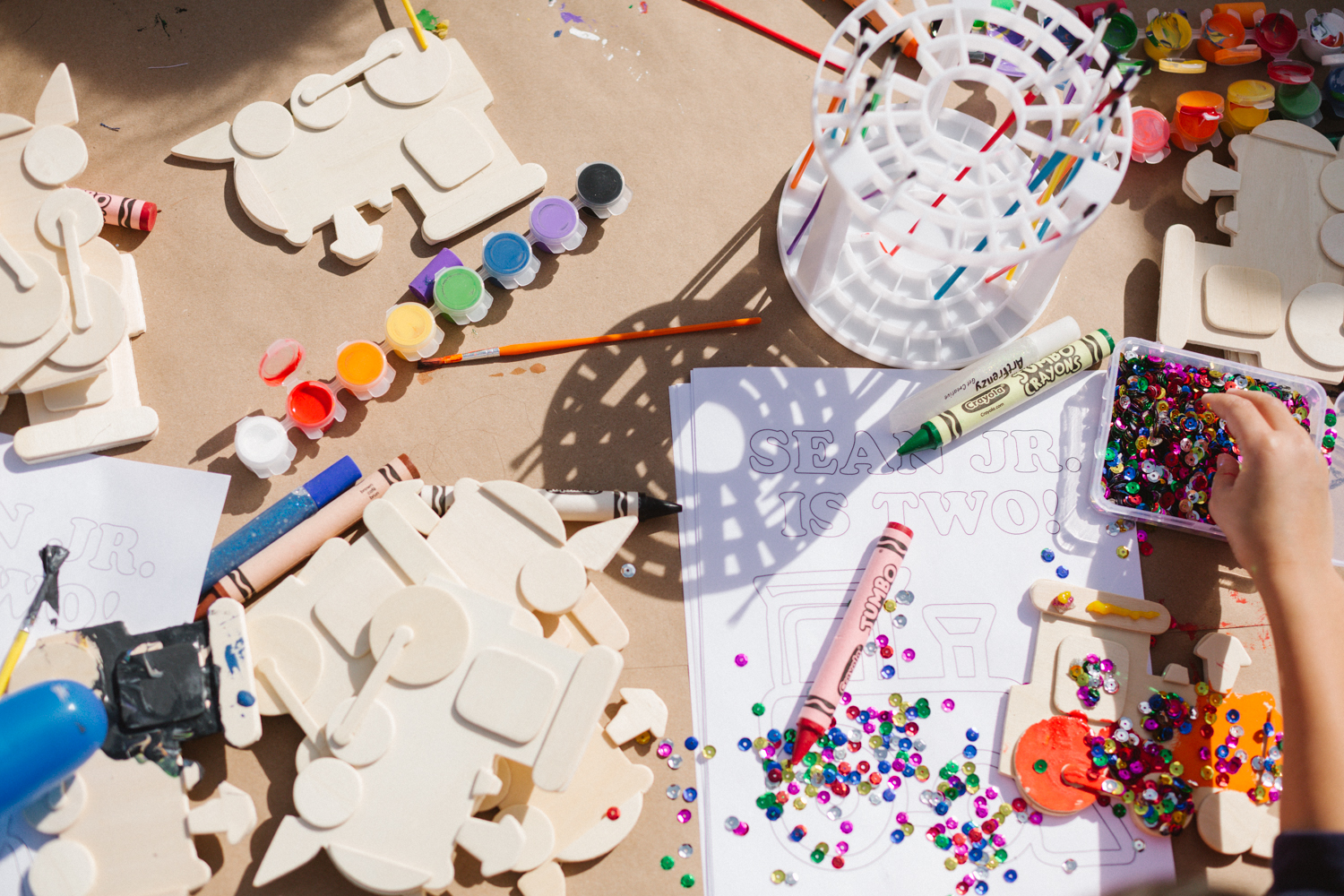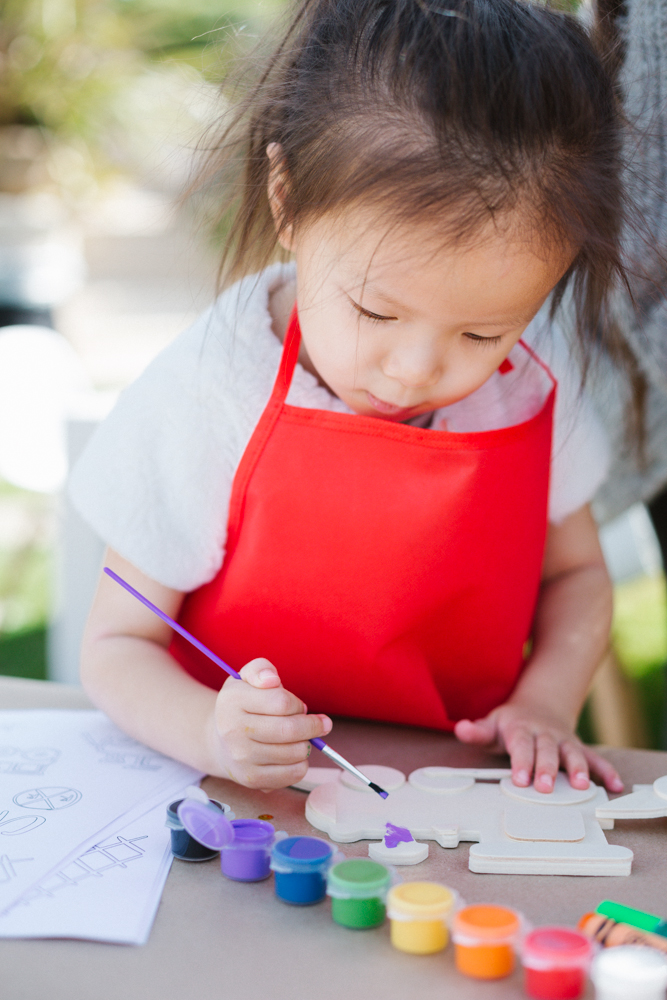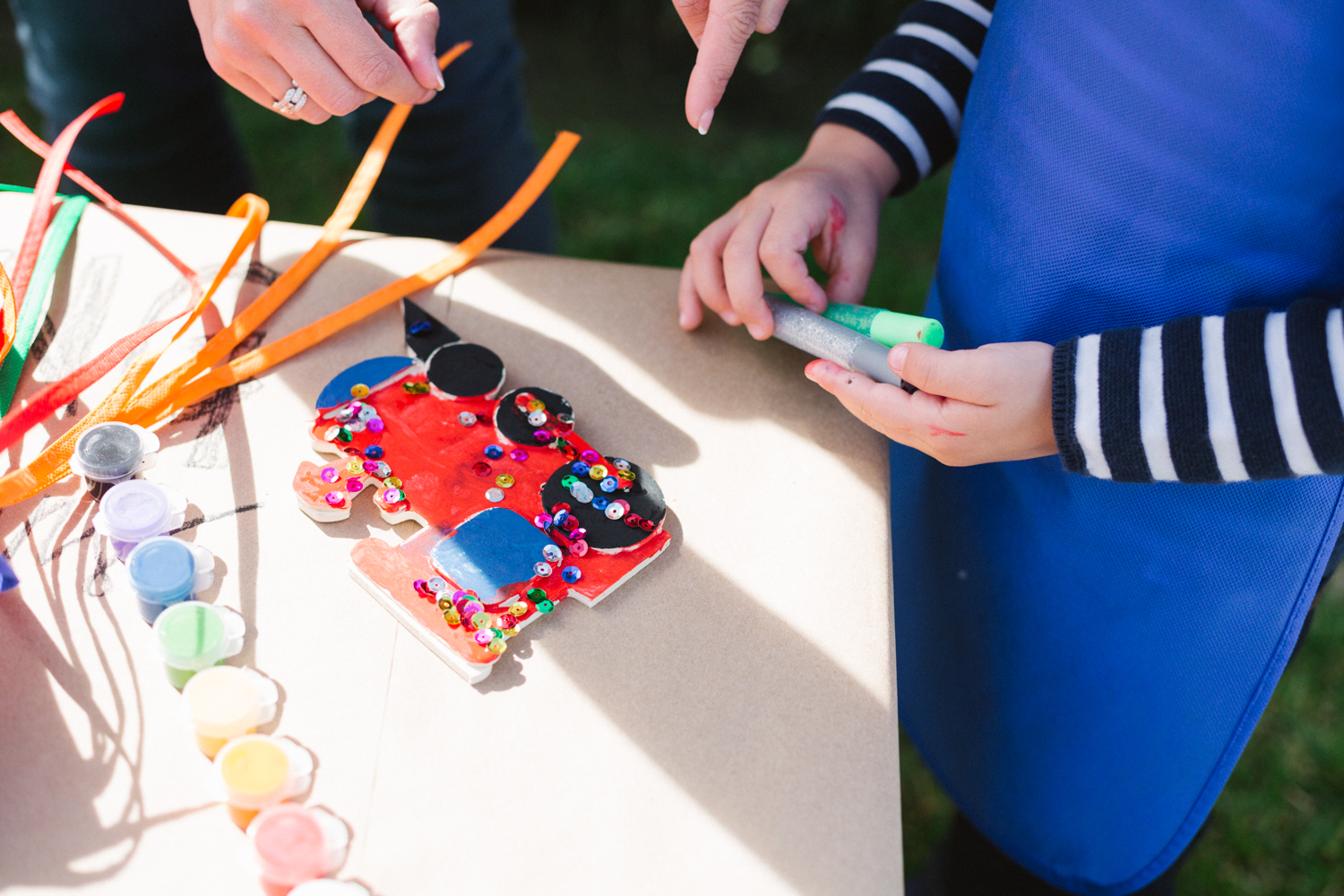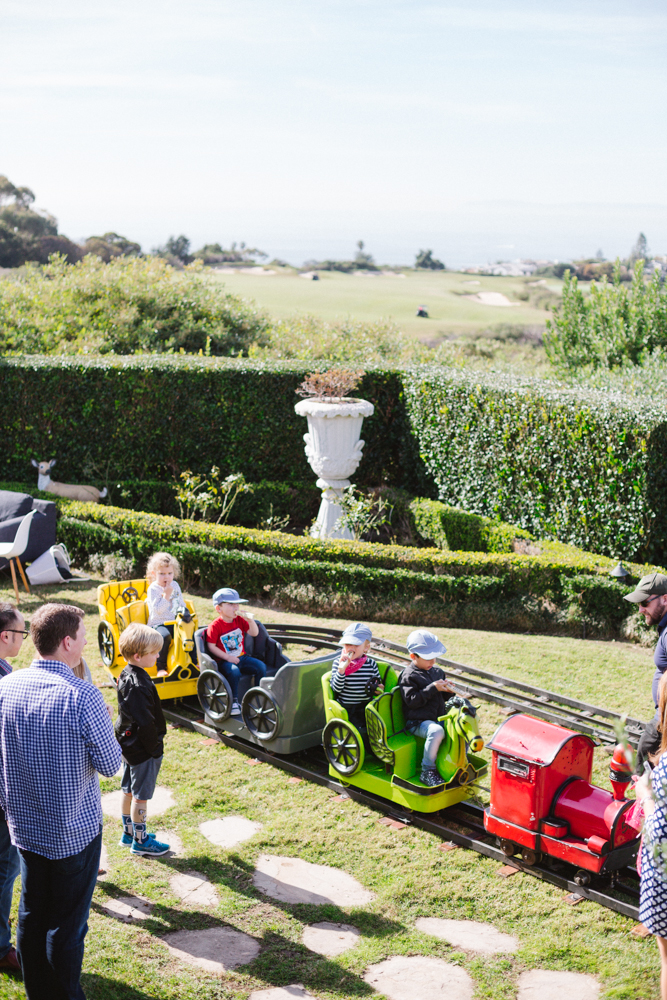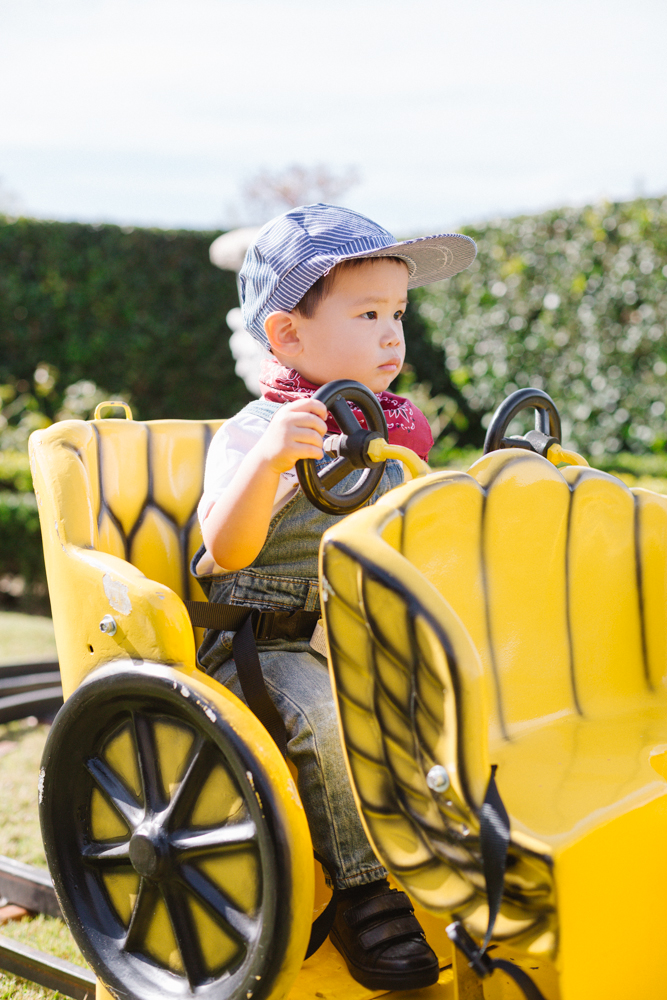 Now for the show stopper!! I'm still swooning over this dessert table! Foto Vibe Photostation has great backdrops that we love using for things like this. Just add balloons from Wild Child Party and all of the fun details by Meghann Miniello, and you're set!
Lastly, the cutest desserts by Sweet & Saucy! Their train cookies were my favorite!! And did I mention we had a toy train with real smoke circling it all? So fun for the kids and the adults for that matter!!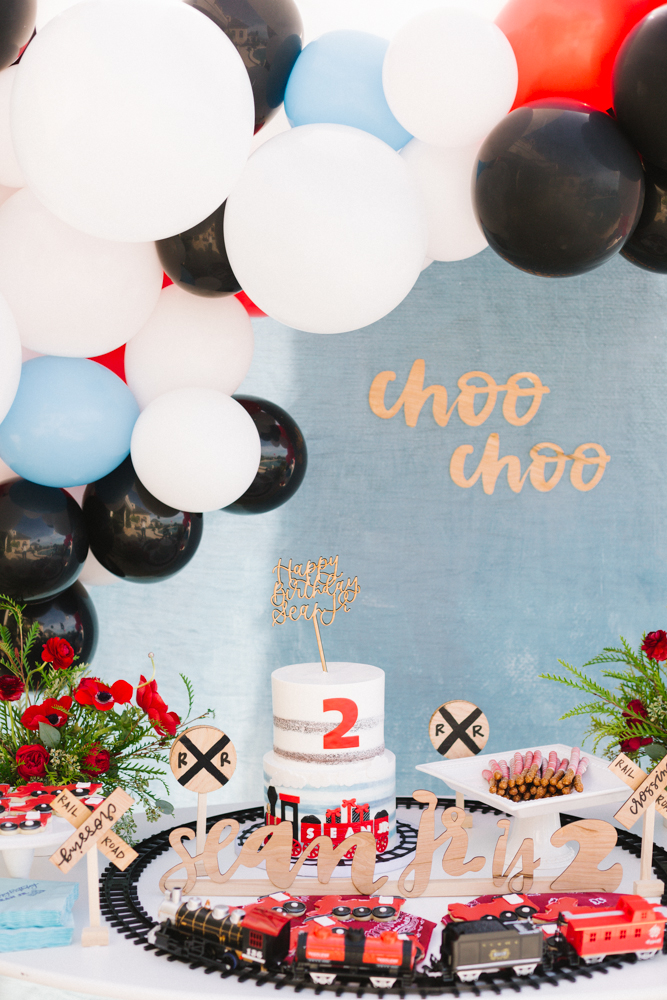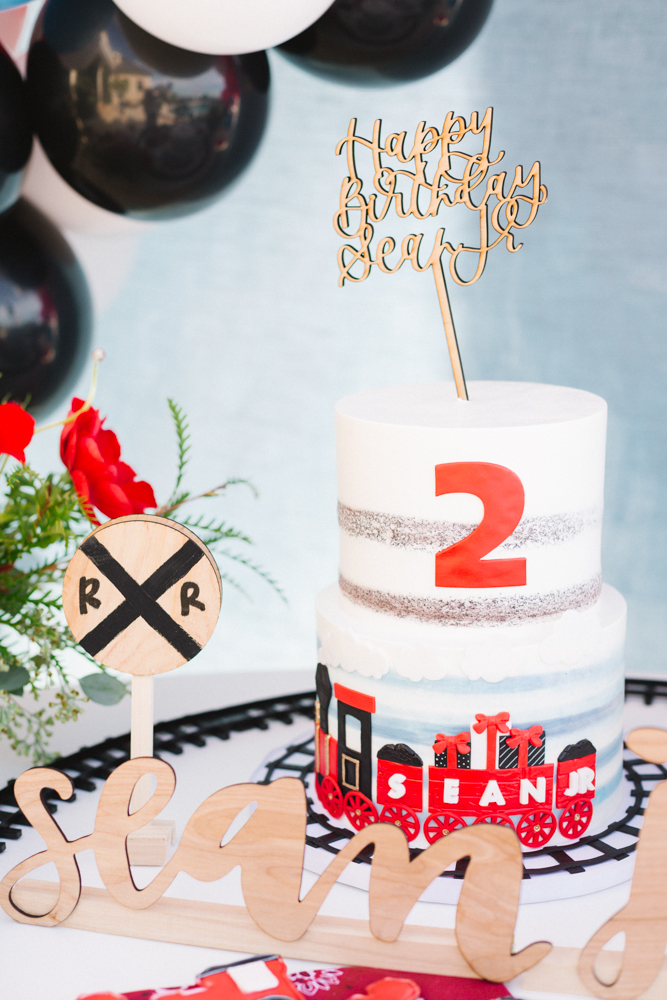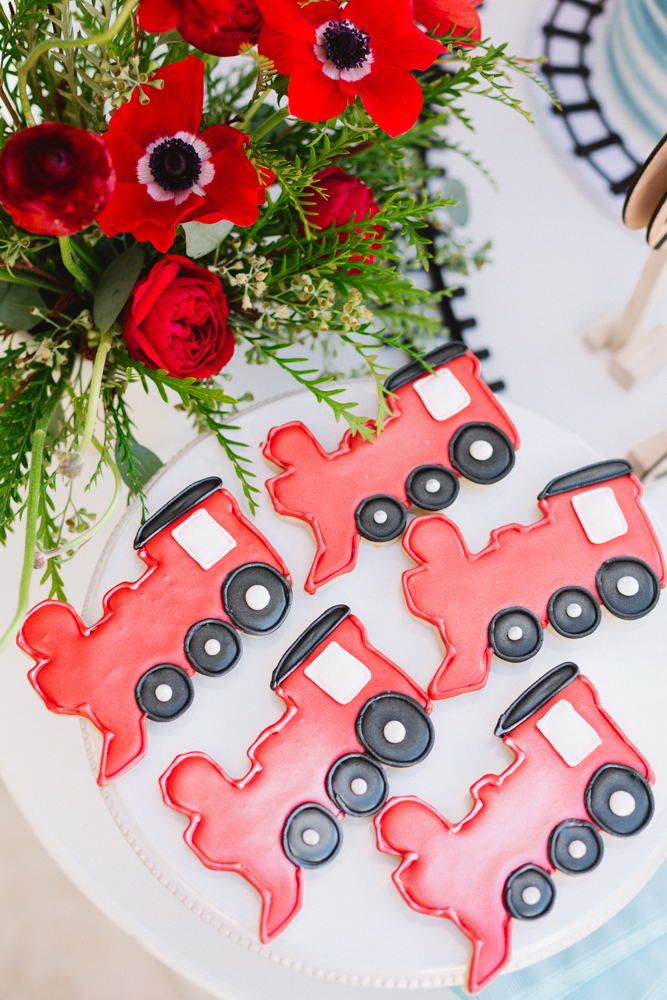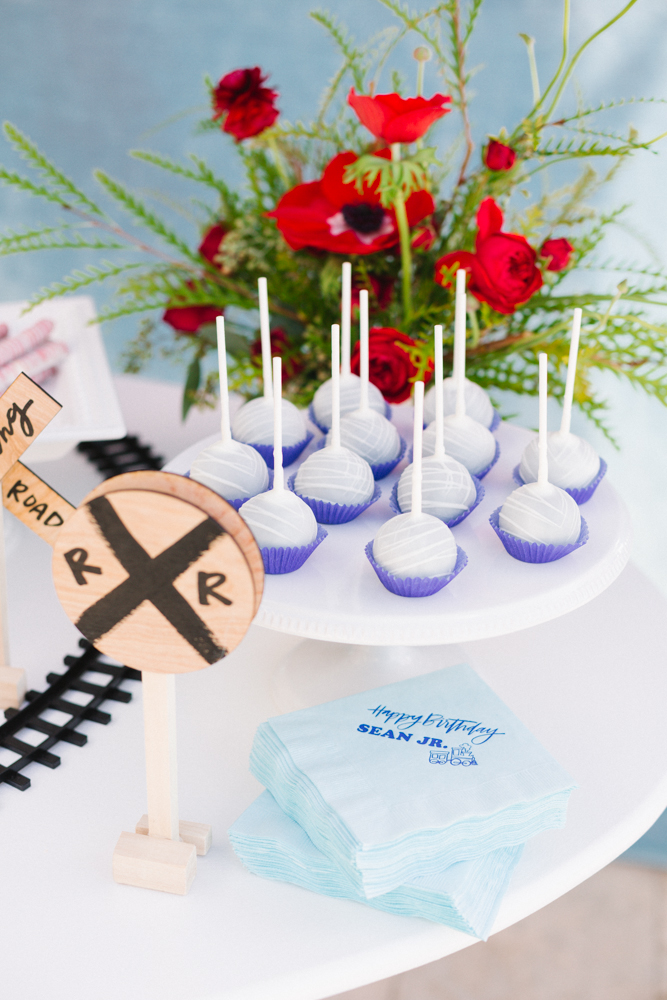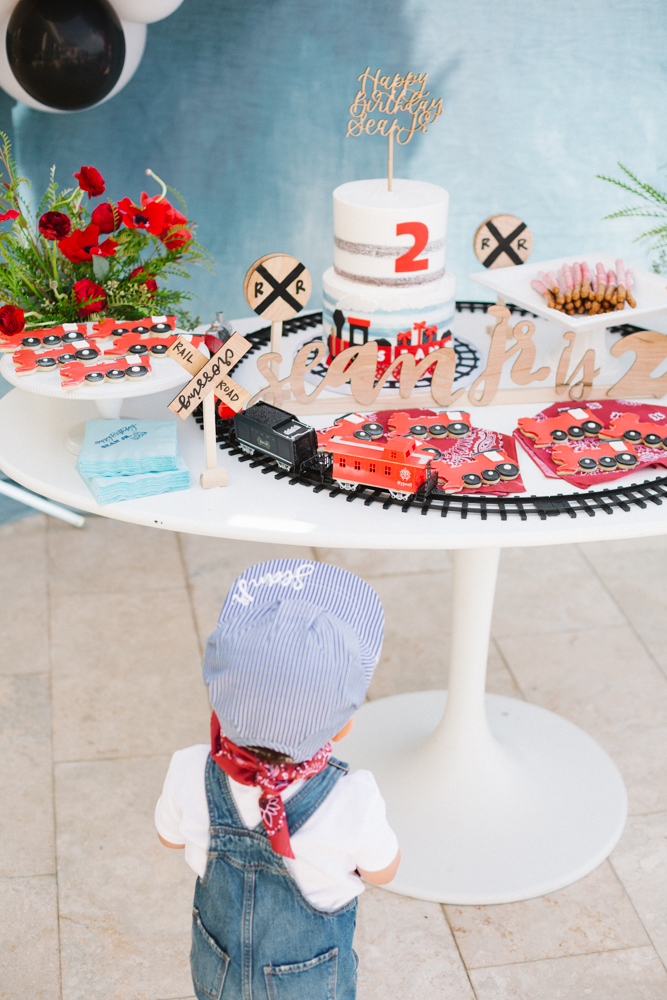 The man of the hour so proud of his train party!!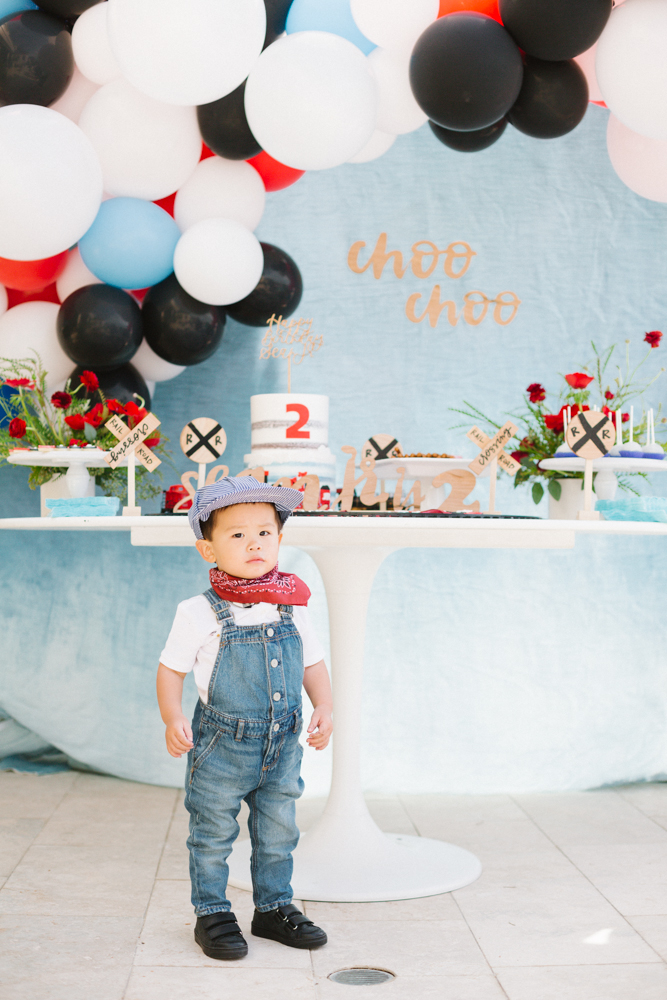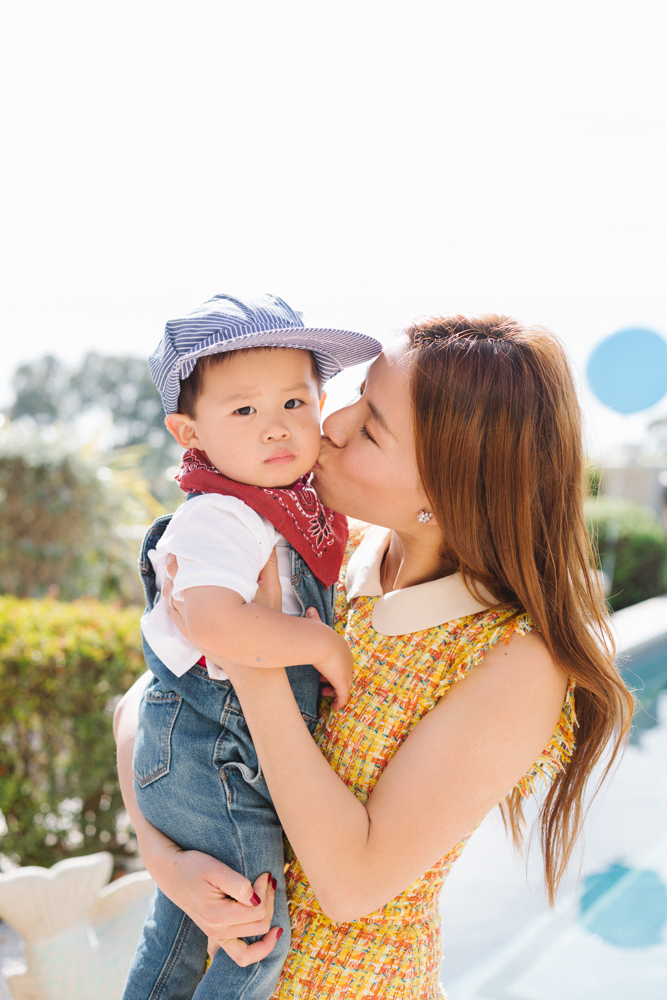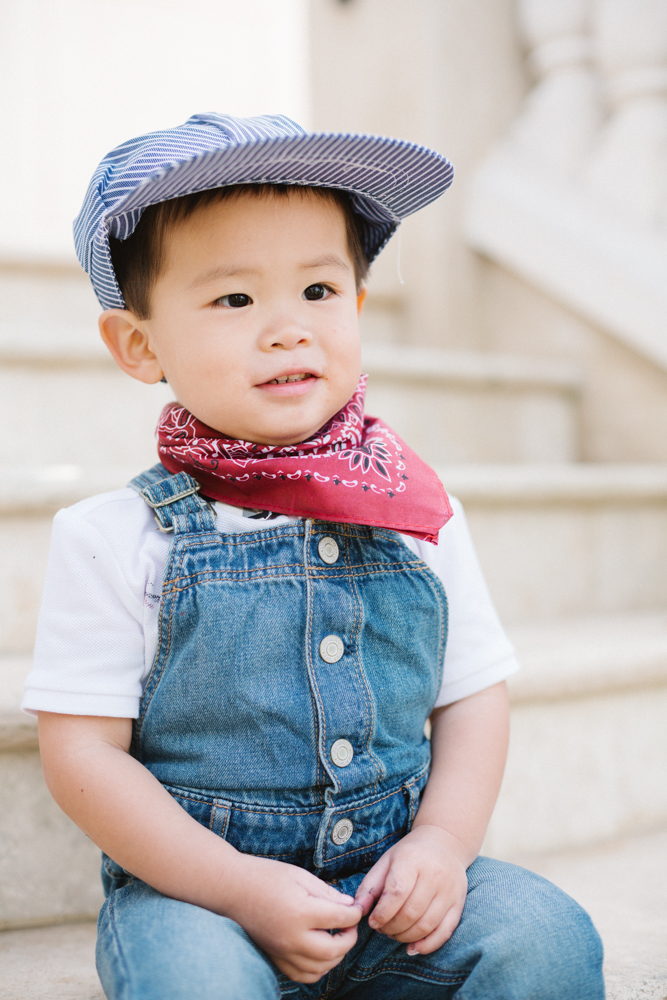 Happy Birthday Sean Jr!!! Two looks good on you!
xx
Jacquelyn