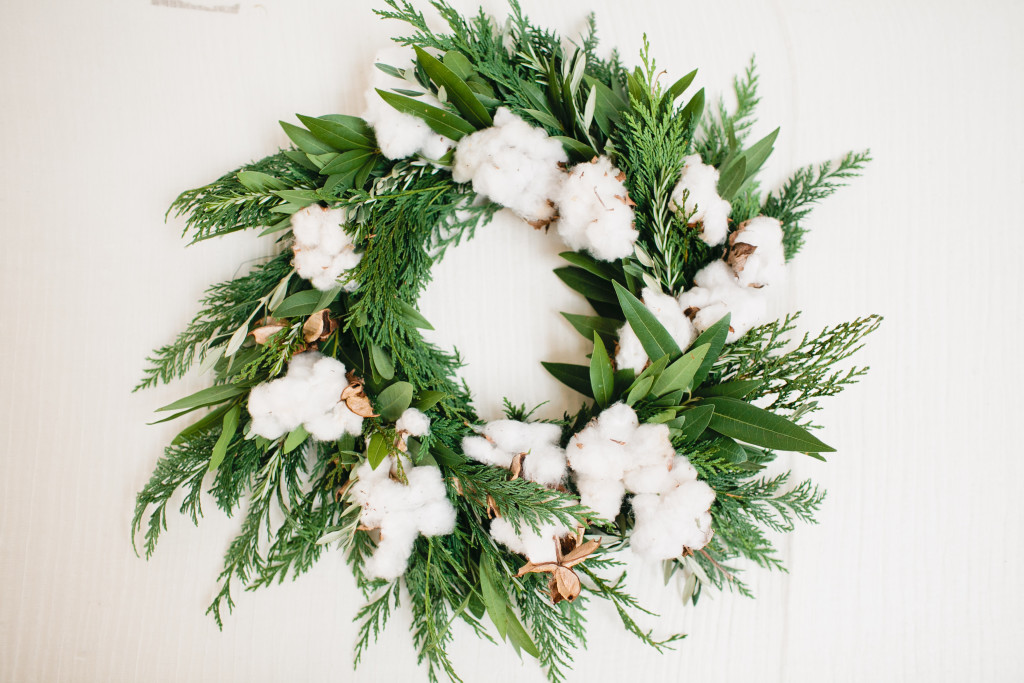 Remember that amazing cotton wreath from our gorgeous Christmas copper & cotton soiree yesterday?!  Well lucky you, Meagan from MV Florals is giving us the easy step by step guide on how to make it ourselves!! It really is super simple anyone can DIY this and hang it to their front door!  You can also see this festive DIY on Green Wedding Shoes today!
Supplies
Wire Cutters
Prunners
Paddle Wire (available at local flower shops)
Wire Wreath Form (available at Flower shops, garden centers, and craft stores)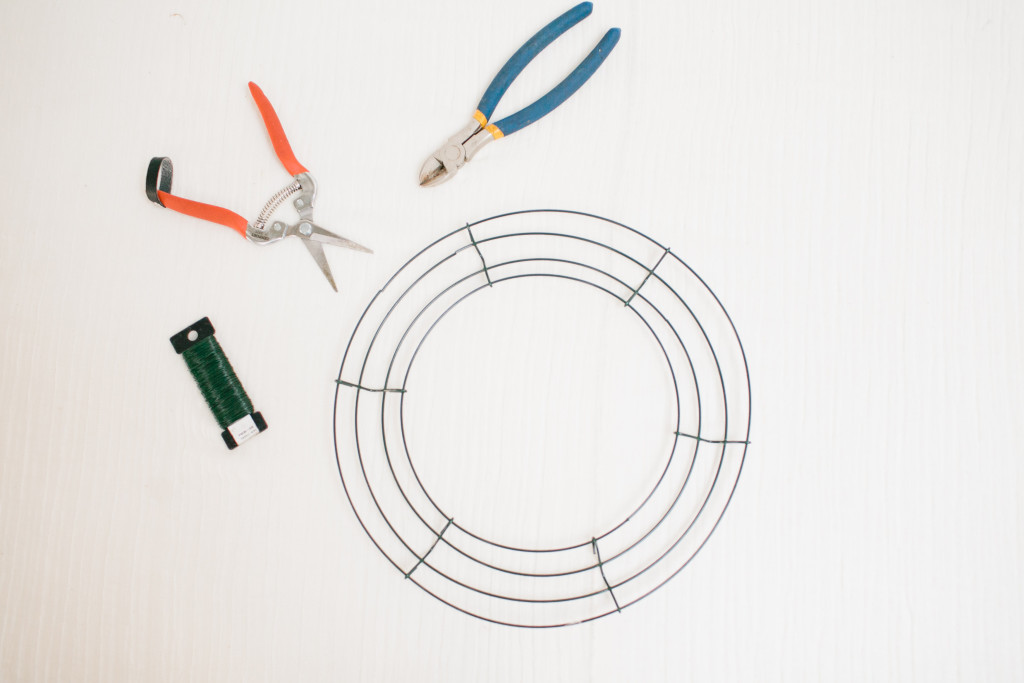 Choose your greenery.  In this wreath we used the following foliage:
Rosemary
Olive Branch
Cotton
Bay Laurel
Cedar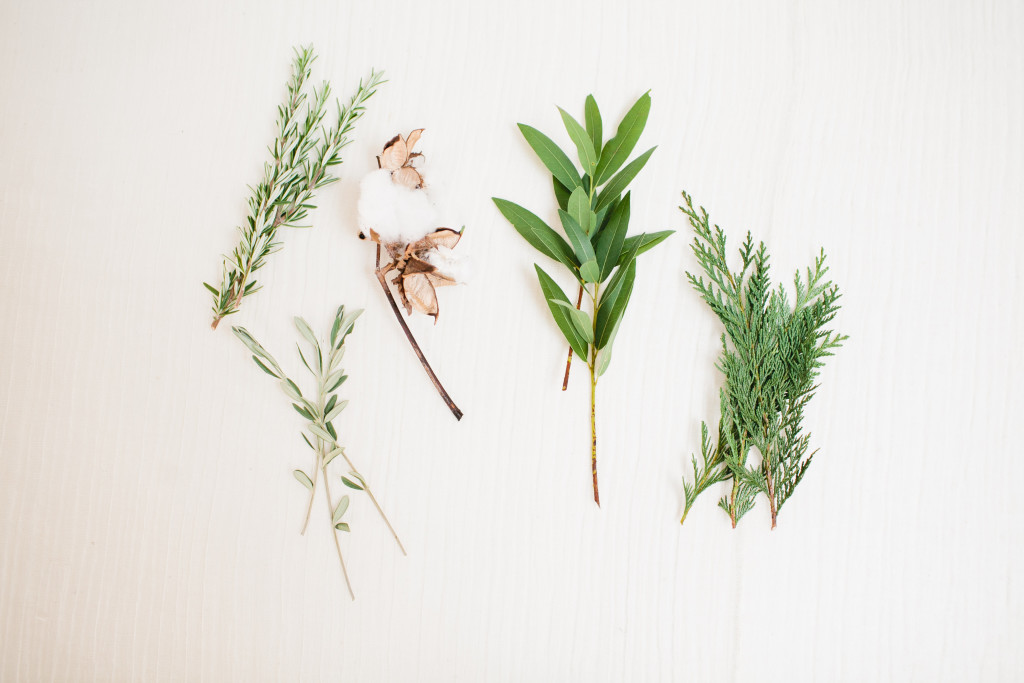 Step One
Pre-cut all your foliage you want to use and keep in piles of each type, making it easier to see.
 First, wrap the wire around the wire wreath form, securing it to it doesn't slide off.
Start by gathering your foliage.  Use one or two pieces of each type and layer together, having the pieces at different lengths.  Once you have the cluster of greens place on the wire form, start wrapping the paddle wire around the ends of the greenery, giving it a small tug so it stays tight and keeps the greens in place.  You do not cut the paddle wire until the very end, so keep it in one hand as you continue.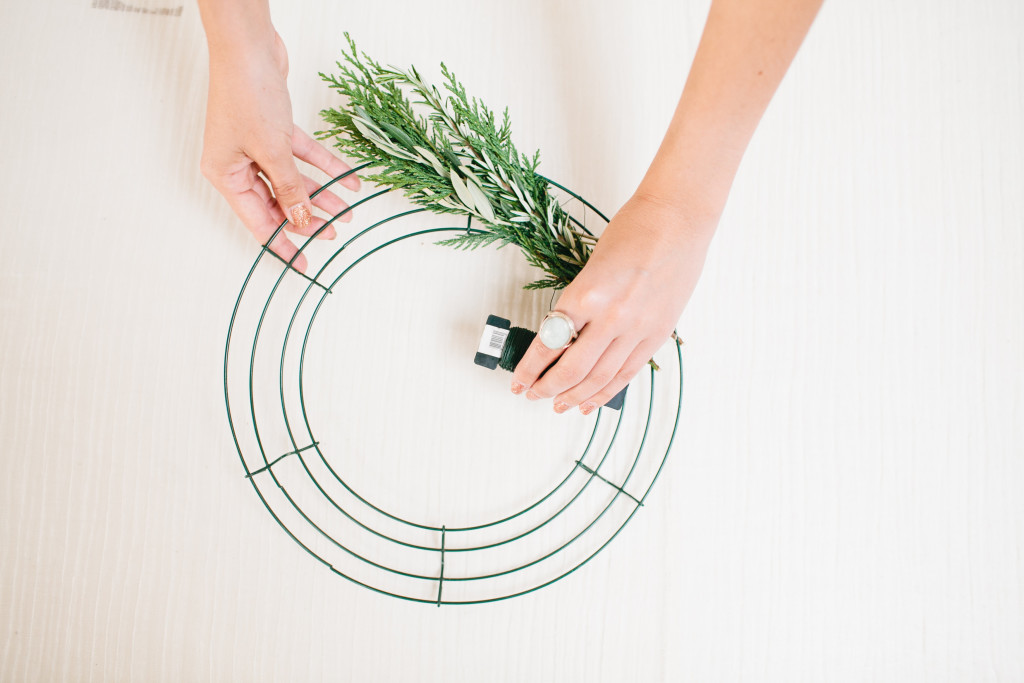 Step Two
Place another cluster of foliage, this time adding a piece of cotton to the wreath.  Use the paddle wire to continue wrapping around, working your way down as you add each new cluster of greenery.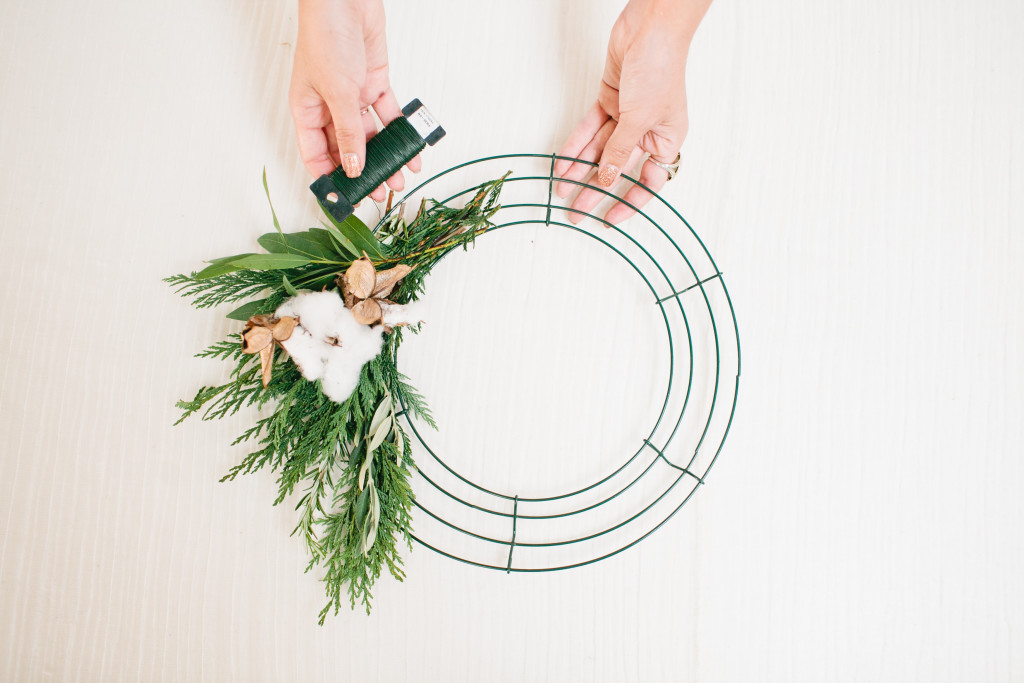 Step Three
Continue the pattern of adding clusters of greenery and a piece or two of cotton to each section as you wrap the paddle wire around each piece, making sure the wire is tight.
Step Four
Once you get to the last cluster of greenery, place it on top of the wire form and tuck the ends of the foliage underneath the very first cluster you started with.  Wrap the wire around, hiding it as much as possible and tie off at the back of the wreath by twisting it on the wire form.  Finish by cutting any excess stems that are showing and adjusting any greenery or cotton you feel need to be moved.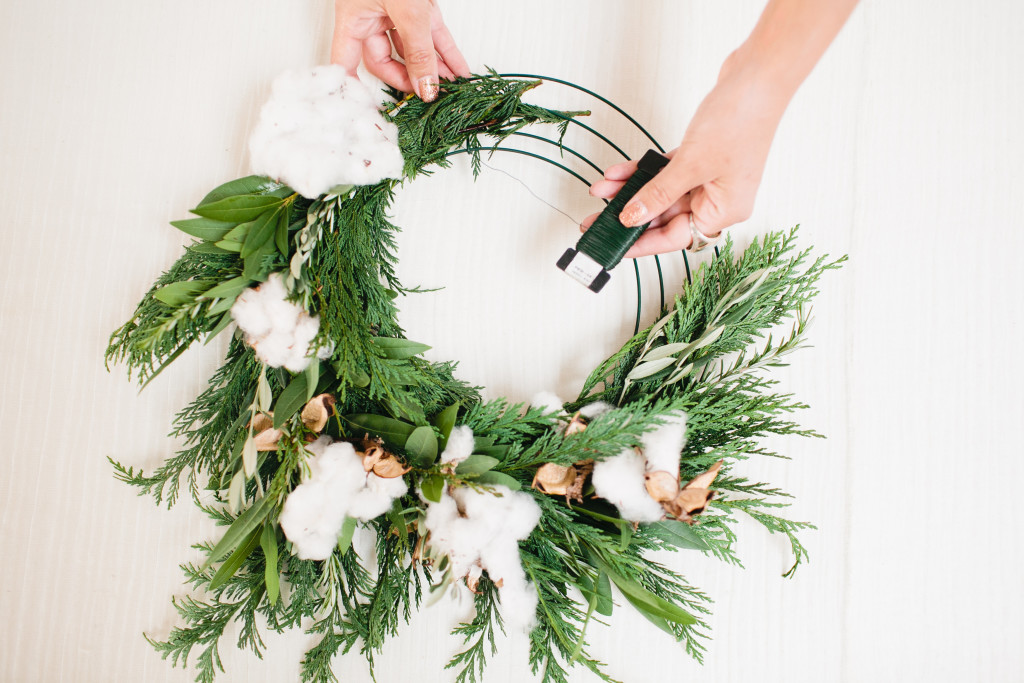 Step Five
Hang and Enjoy!
Note- to make the wreath last as long as possible you can mist every day.