With Spring upon us I wanted to find a few new cocktail recipes. When I think about Spring I think about gardening and growing yummy fruits, veggies and herbs. This inspired the hunt for herb cocktails and the terrible task of taste testing, haha! We discovered a few goodies that we will share this season starting with this delicious sage concoction…
The Grapefruit Sage Champagne Cocktail is as yummy as it sounds. It's basically like a super fancy mimosa, which is something I can definitely get behind. I love the smell of sage and really love it with butternut squash ravioli, yum! The sage is subtle with the grapefruit juice and the champagne adds some nice bubbles. I plan on making these the Sunday day lights saving changes, because that is something to celebrate!! An hour more of sunlight?! I can't wait!!! But since that's not for a week or so, you can practice and perfect these babies until then…
Photos by Ariane Moshayedi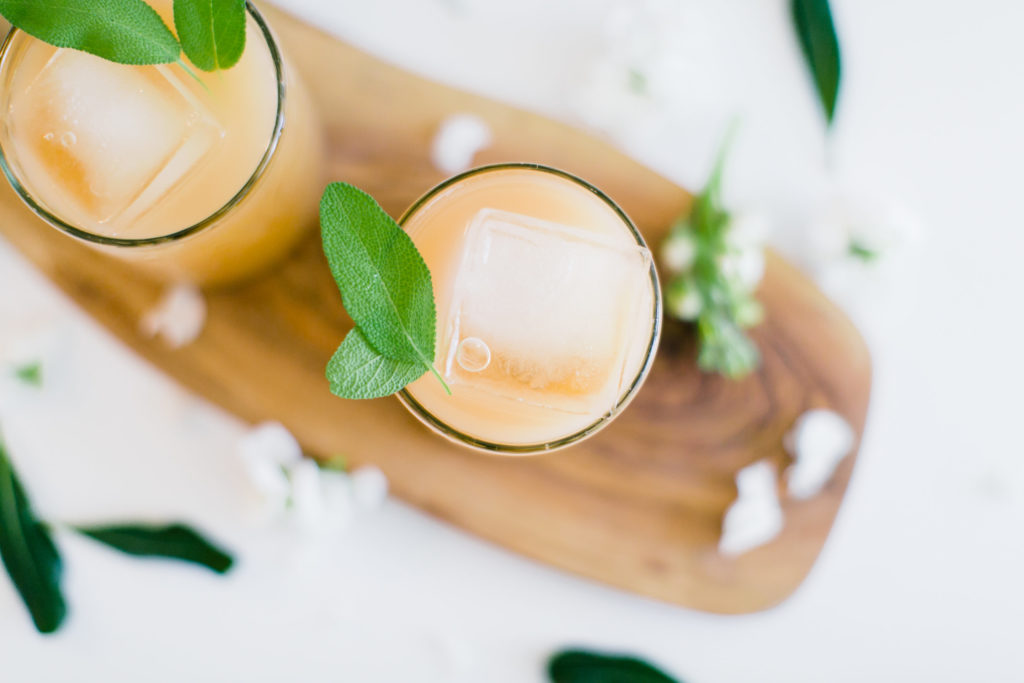 Ingredients
For the Simple Syrup
1 Cup Sugar
1 Cup Water
2 Bunches of Sage Leaves
For the Cocktails
Pink Grapefruit Juice
Sage Simple Syrup
Angostura Bitters
Ice Cubes
Champagne
Fresh Sage Leaves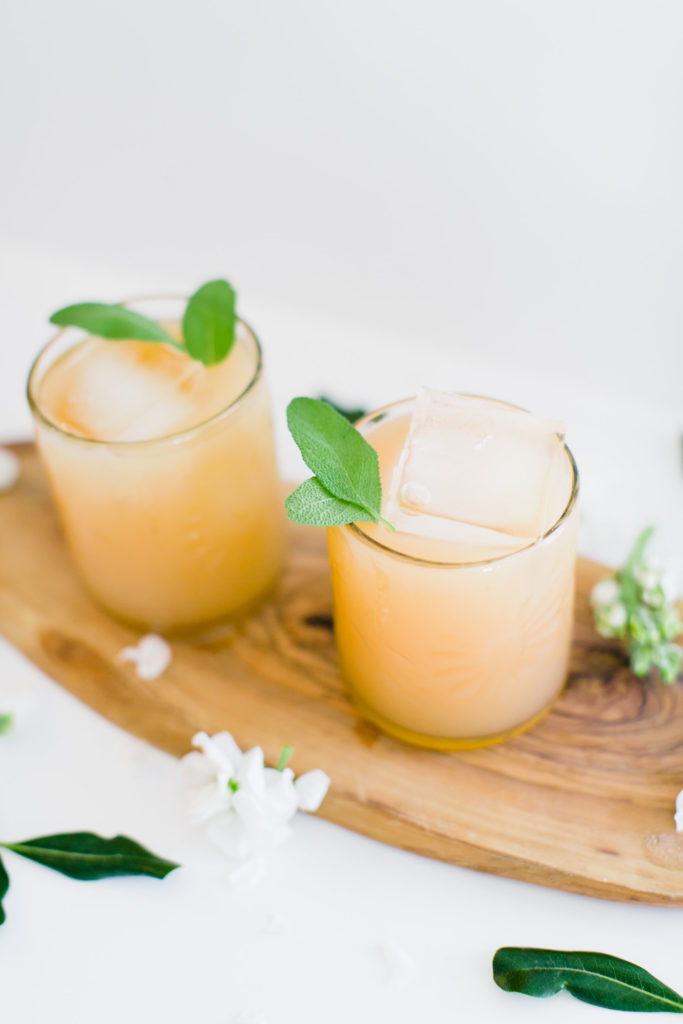 Directions
First things first, make the simple syrup. Combine the sugar and water over medium-high heat, stirring occasionally, until the mixture starts to simmer and the sugar is completely dissolved. Stir in the sage and cook for 30 seconds. Then remove the saucepan from the heat and set it aside to cool.
Once the simple syrup has cooled to room temperature, remove and discard the sage.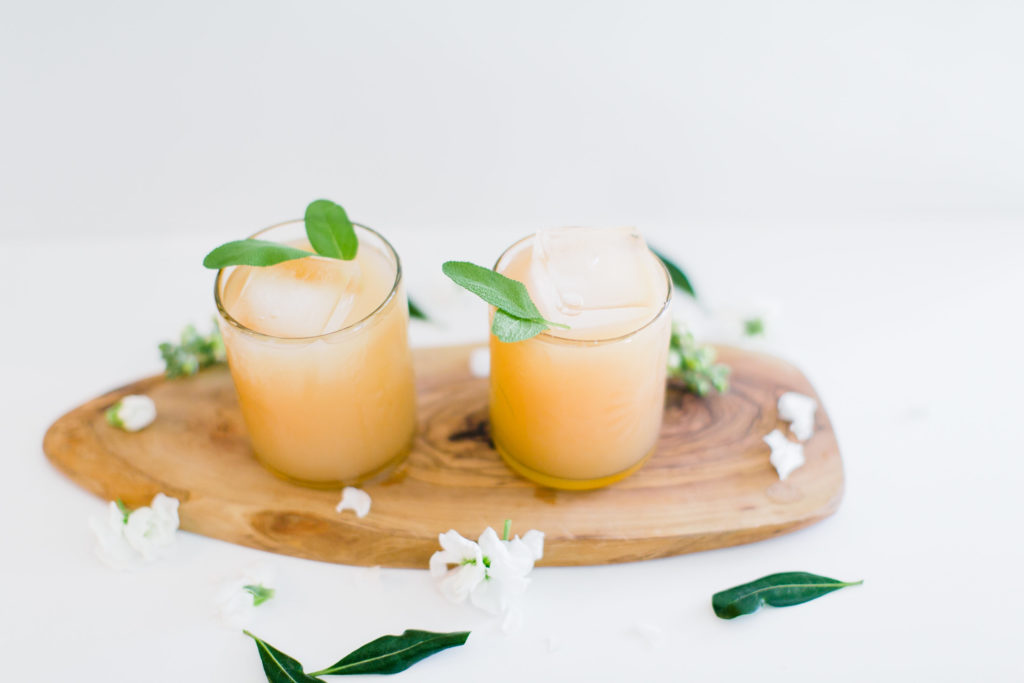 For a single cocktail, shake 3 ounces grapefruit juice, 1 1/2 ounces of the sage simple syrup and 2-3 dashes of bitters in a shaker with ice. Strain into a glass with fresh ice. Top with about 1/2 cup of champagne. Garnish with fresh sage leaves, if desired. Serve it up!
Super refreshing and yummy and great for Spring!!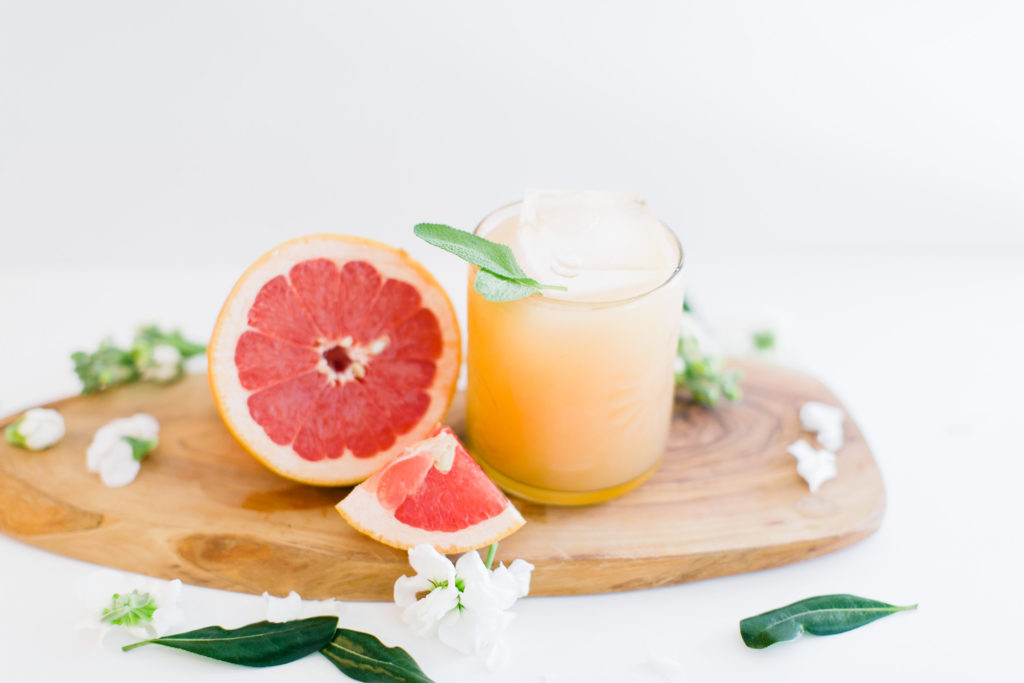 Hope you love this recipe as much as me!
Cheers!
xx
Jacquelyn