Feeling amazing while sleeping is something I had never given much thought to, until now.  Maison du Soir is a luxury sleepwear and loungewear line that I have fallen head over heels for.  When you're used to wearing an old t-shirt to bed anything will feel luxurious, but this is next level.  Each piece is of the best quality and fabrics with the best fit.  The pieces are all unique and classic at once with style in mind, pretty incredible for a sleepwear collection.
As a mom I don't spoil myself very often.  I tend to spend most of my extra money on things for my kids or experiences for them.  But every once and a while it's nice to spoil myself and treat myself to something nice.  Sleep itself is a luxury for me these days, so I totally understand why a luxury sleepwear brand would feel so special.  As they say on their site "wearing beautiful will make you feel beautiful" and that couldn't be more true.
Keep scrolling to read our Q&A with the talented designer behind the Maison du Soir, Courtney Kates Garcia.
Photos by Meg Perotti
Jacquelyn is wearing the Petty Tank & Elody Short in Black Stripe
Tell us a little bit about you and how Maison du Soir came to life…
I was a working as a VP in the corporate world in merchandising and design.  I bought my first set of quality sleepwear and it was transforming. I looked better, I felt better and I slept better.  I scoured the internet and my favorite boutiques.  I was completely disappointed in the sleepwear market.  I found it to be a bit dated, frumpy and lacking relevance to current trends.  I had experience developing new brands so I dreamed up my ideal collection of sleepwear that would fill this void.  I became so obsessed with my mission, Maison Du Soir started and now I'm 5 years in.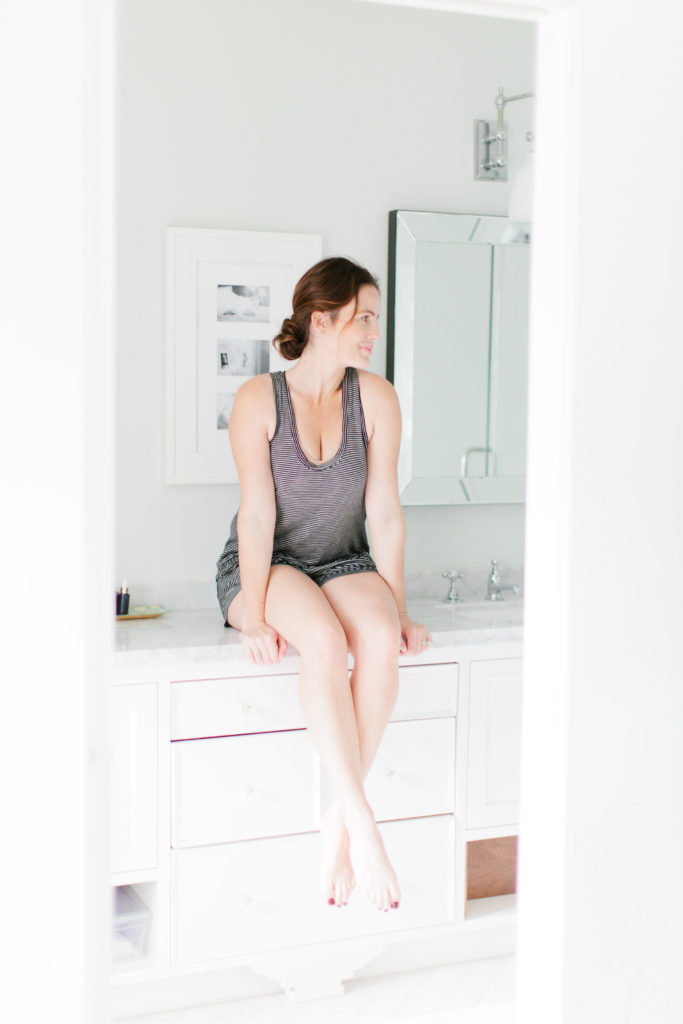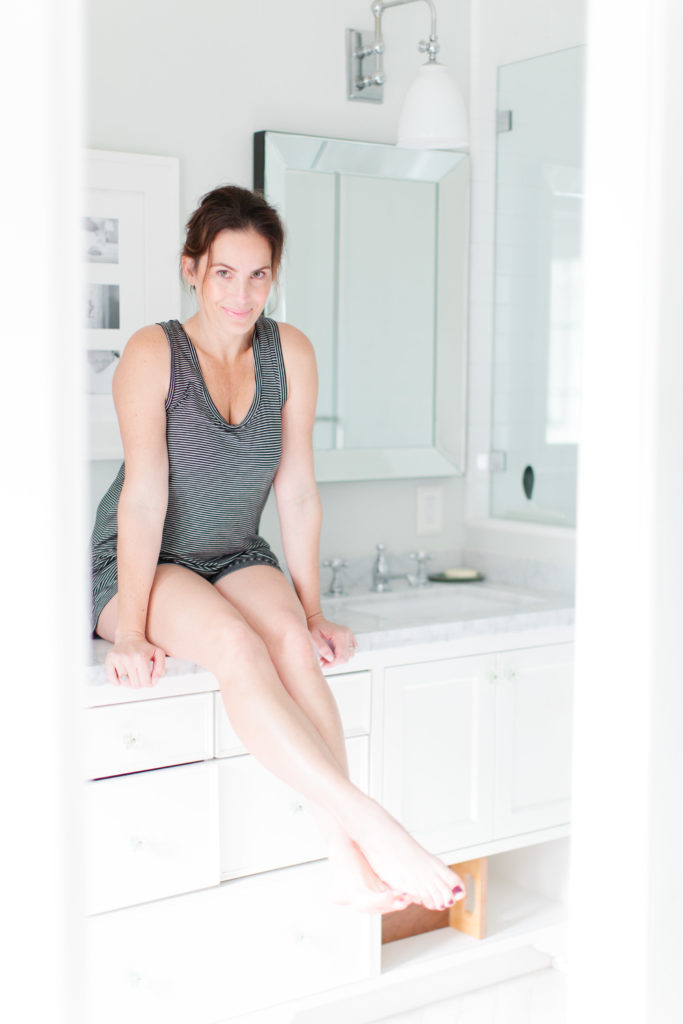 What drew you to luxury sleepwear?
Luxury sleepwear is an experience.  Once you invest in your sleepwear the way you invest in your day wear, you will realize how much you deserve it and wonder why it took you so long to buy it. It makes you feel  more confident and comforted after a long day.  With everything we juggle as women, careers, families, who wouldn't want to feel this way at home.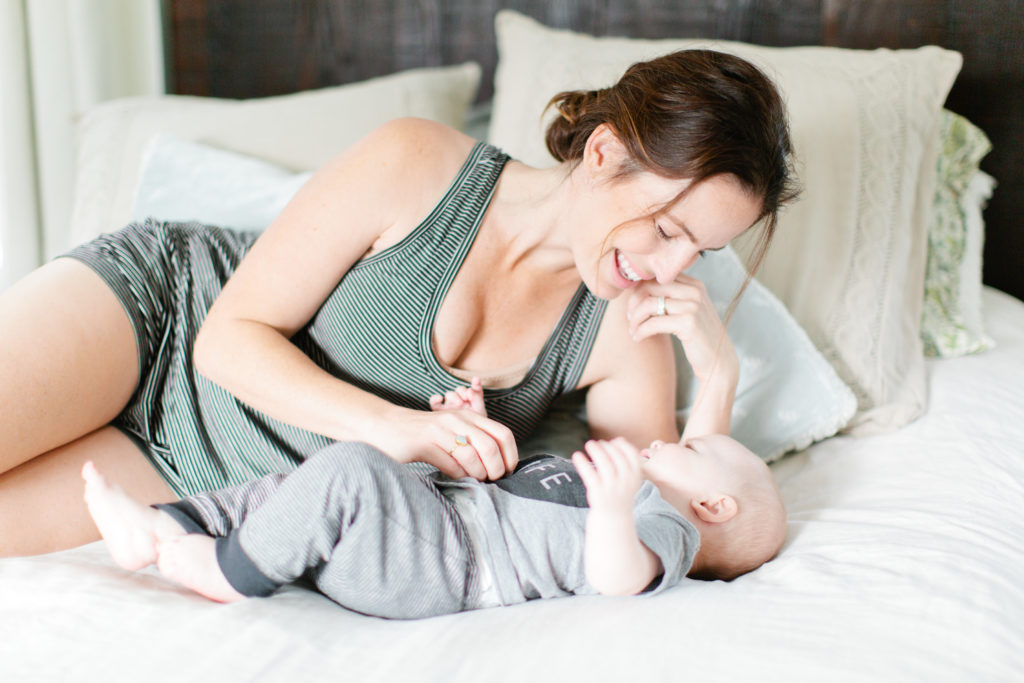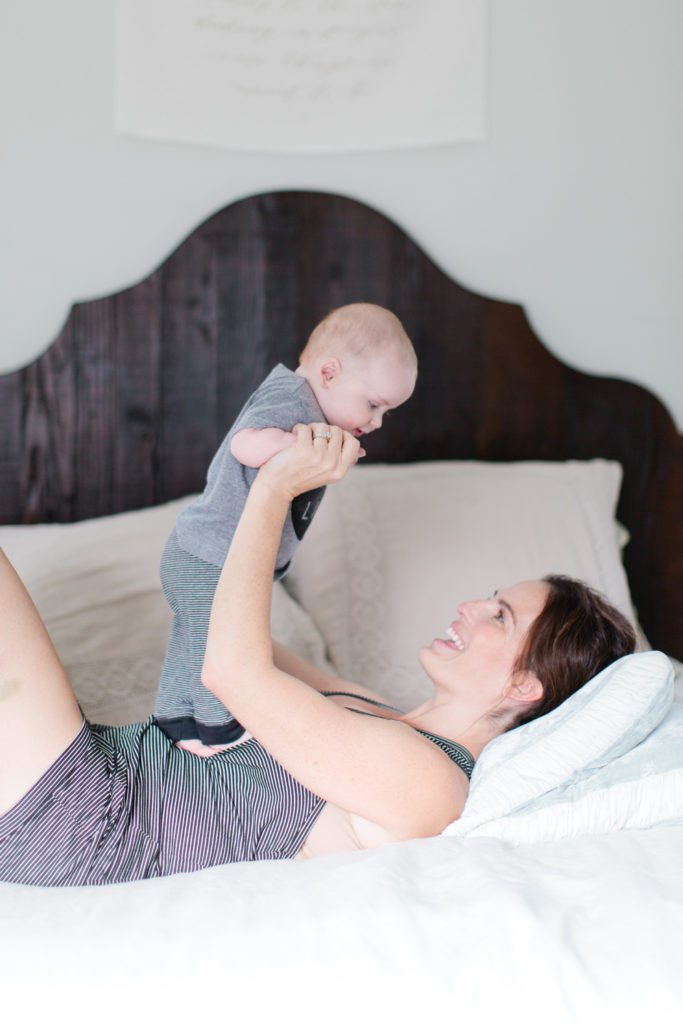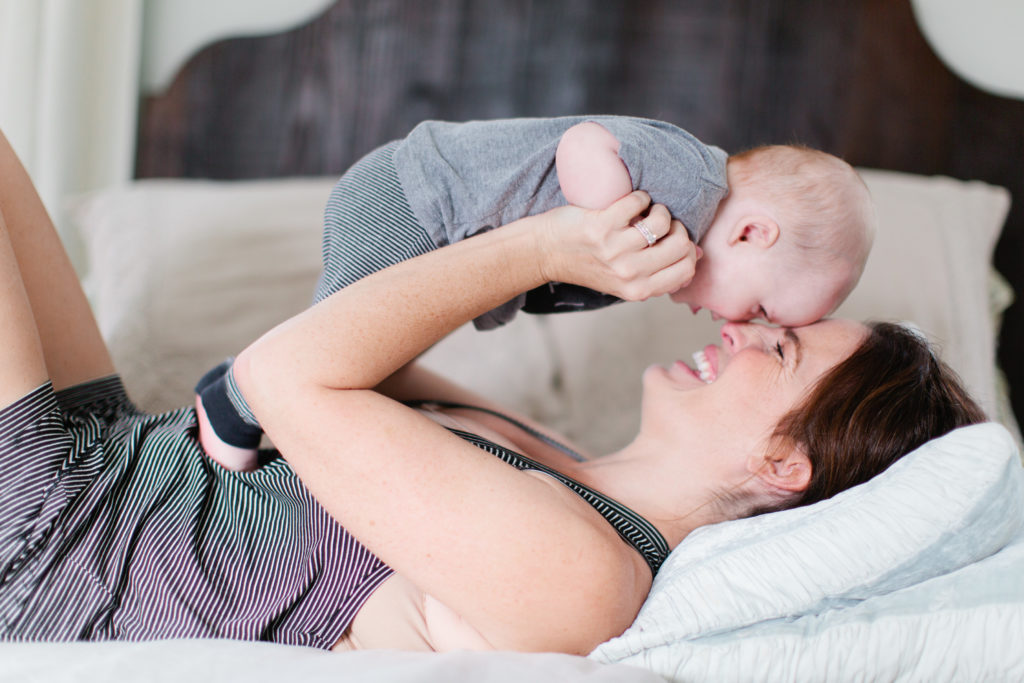 What sets Maison du Soir apart from other other sleep and loungewear lines?
Buttery soft fabrics, flattering silhouettes, high quality, attention to detail, relevance to our changing tastes and made locally in Los Angeles.
Abby is wearing the Edith Top & Peony Short in White/Black Stripe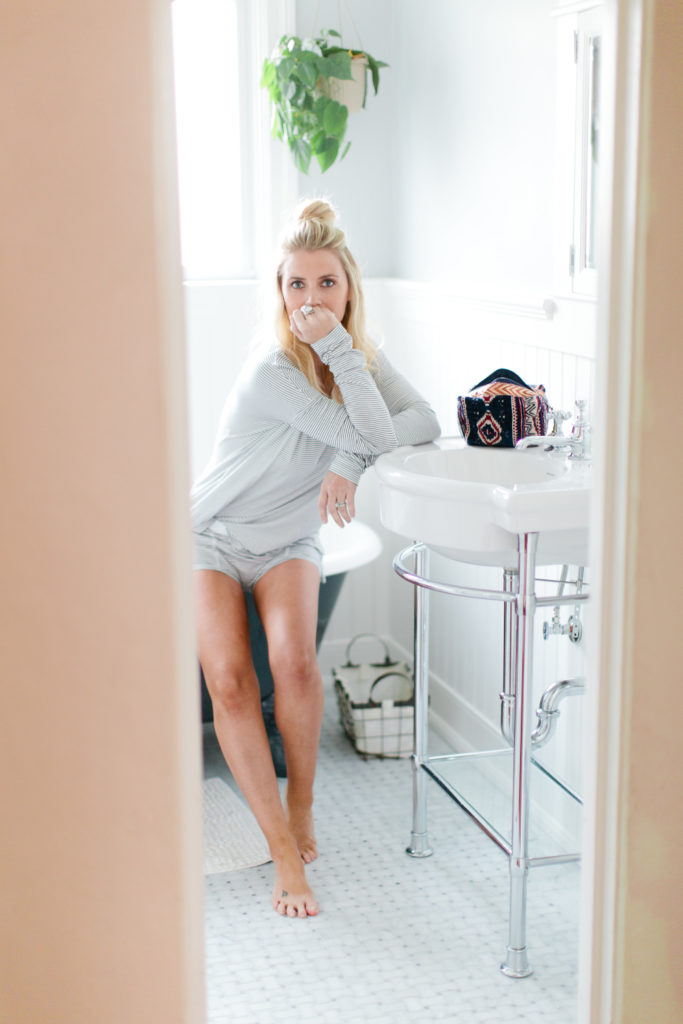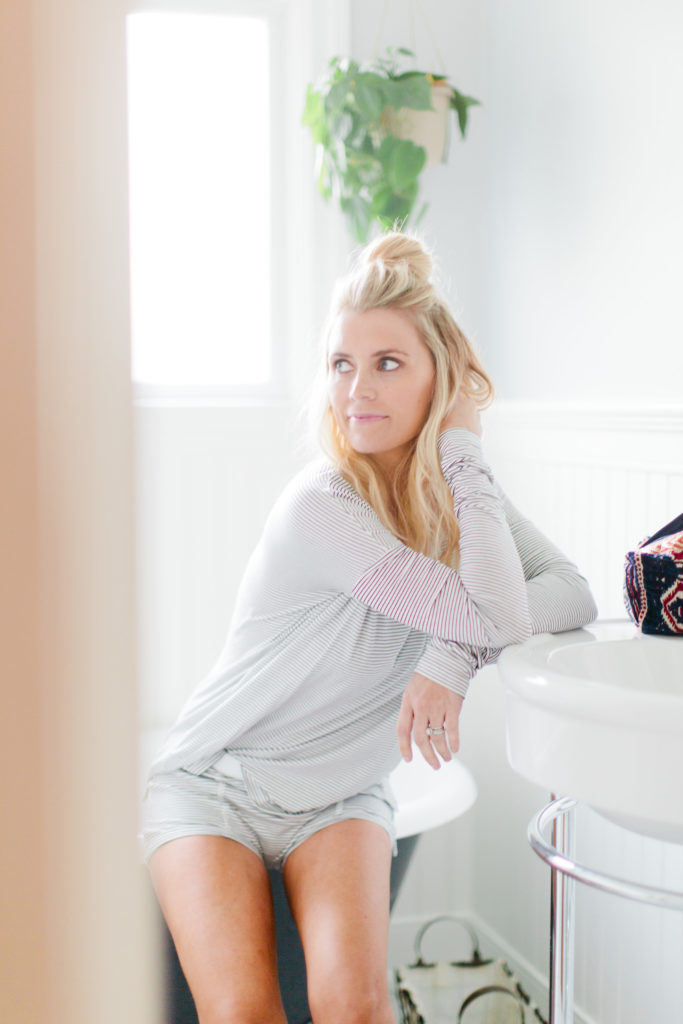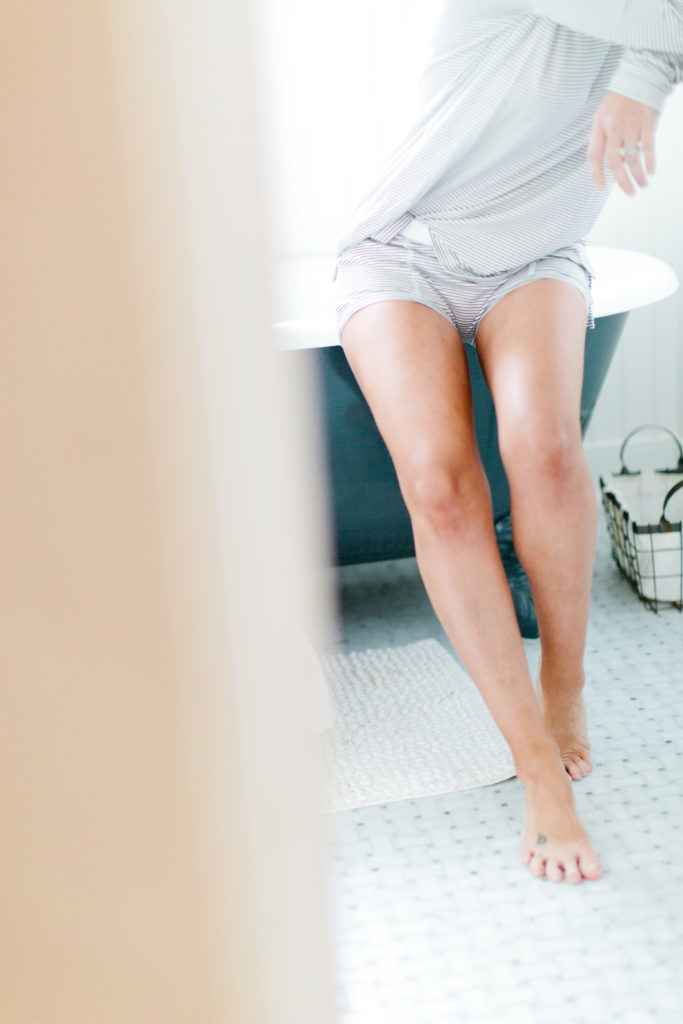 How does your design process begin?
For me, it begins with an innate sense of what newness I'm looking for and what I believe other women would want.  After that I do a little cross check with trend and color research. Then I develop protos in multiple fabrications to ensure my ideas fit well and the fabric and colors are flattering.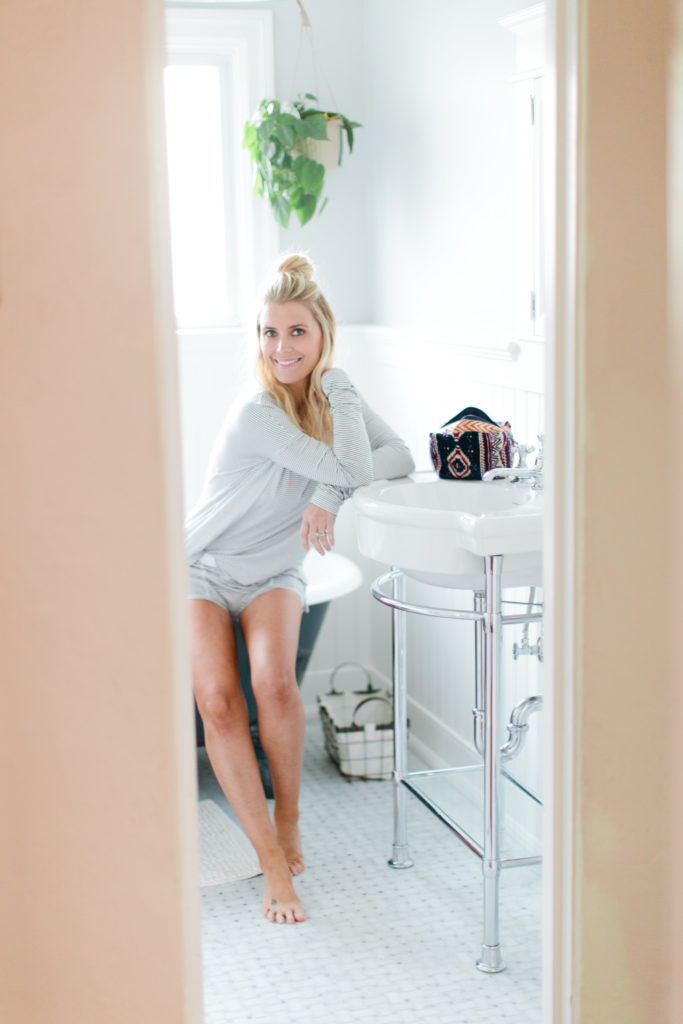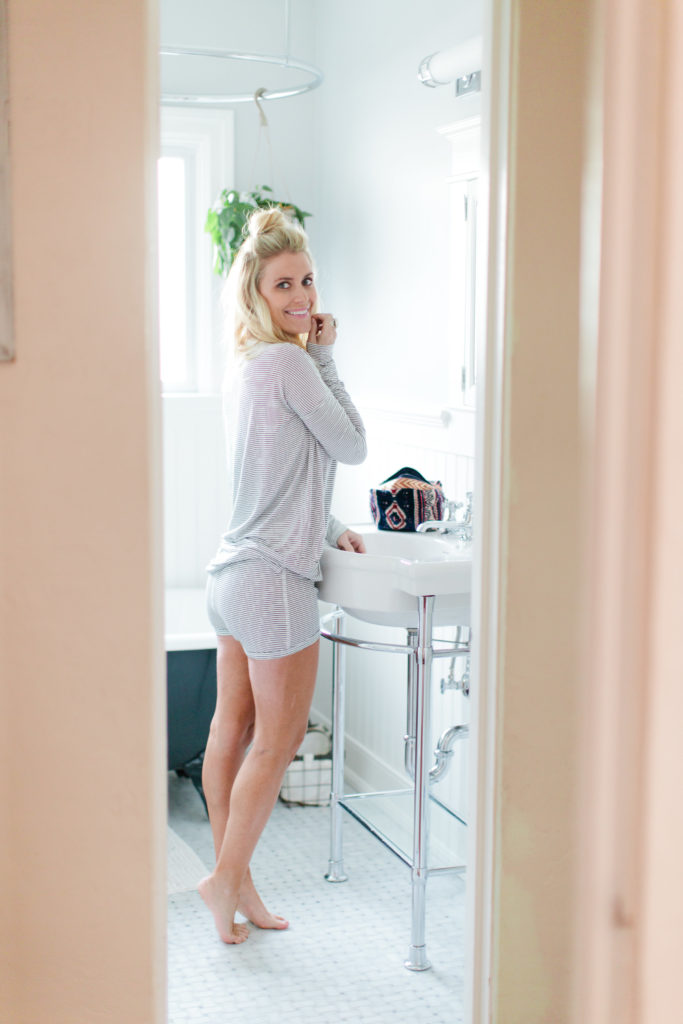 What inspired the Spring/Summer 2017 collection?
The Spring collection is inspired by the renewal and freshness that Spring brings.  It's a departure from the edginess and darker tones we're known for in Winter.  Easy elegance and sophistication was more prevalent this season.
Jacquelyn is wearing the Bardot Blouse & Ava Pant in Emerald and Abby is wearing the Amalfi Top & Jane Short in White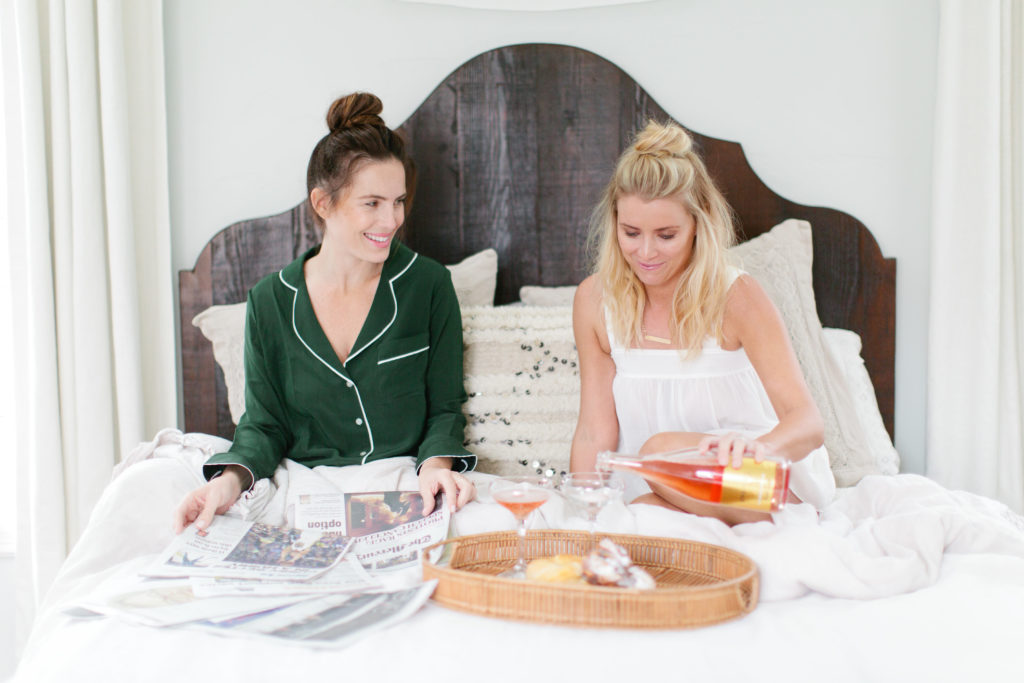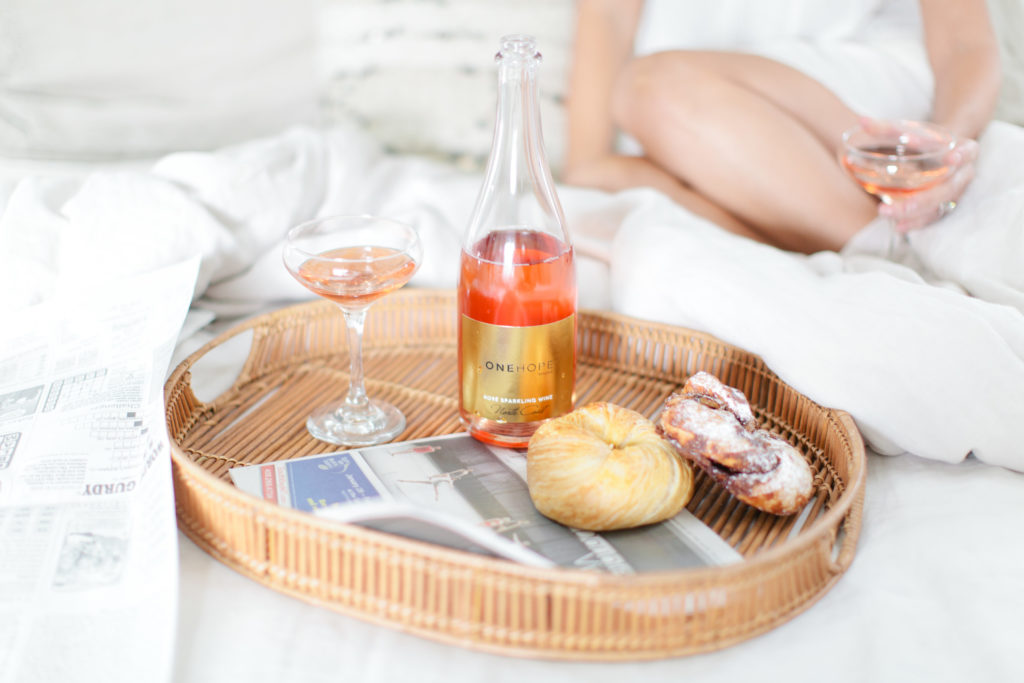 What are some of your favorite pieces for Spring & Summer?
The Isabella robe and the Monaco Set for every day.  For special occasions, the Bardot and Jaclyn in Periwinkle.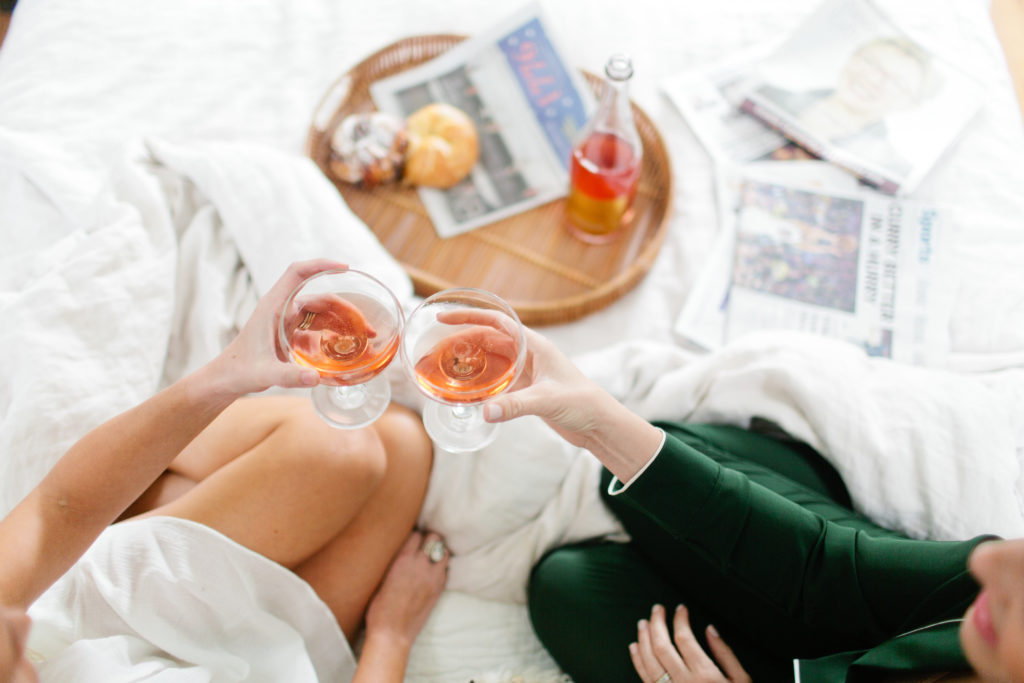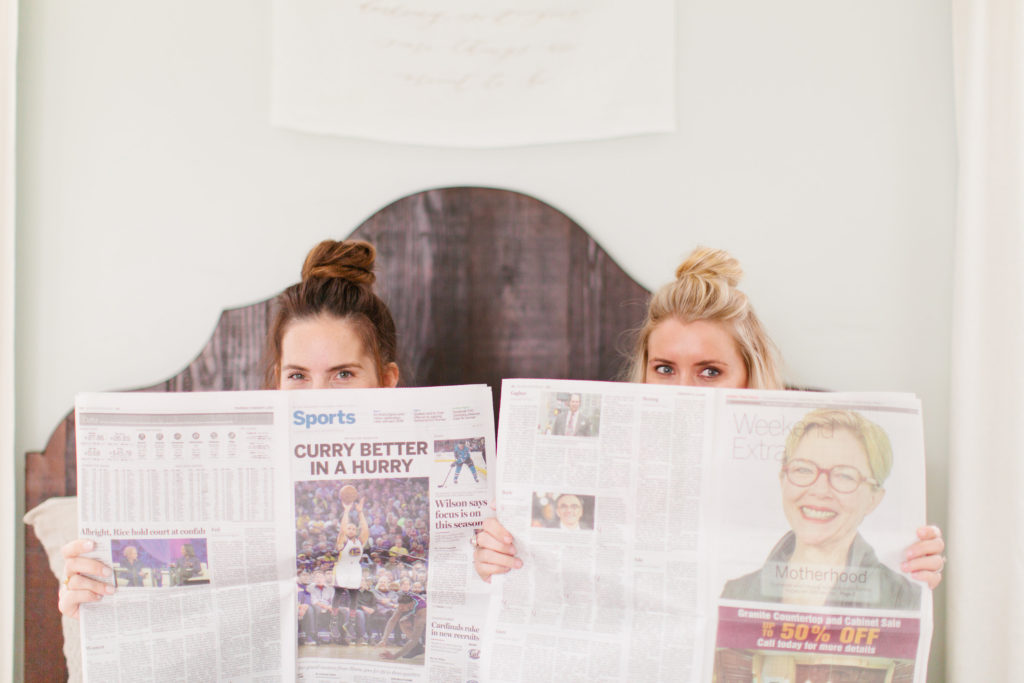 Besides Maison du Soir, what are some of your essentials for a good night's sleep?
A good set of sheets and bedding is incredibly important to me.  My current routine obsession is my Uma brightening Face Oil, followed by secret weapon Korean sheet eye masks, finished with Henne Organics Lip Balm.  If the day was extra grueling, I wouldn't dare skip a baking soda bath with rose oil. Electronics absolutely get shut down.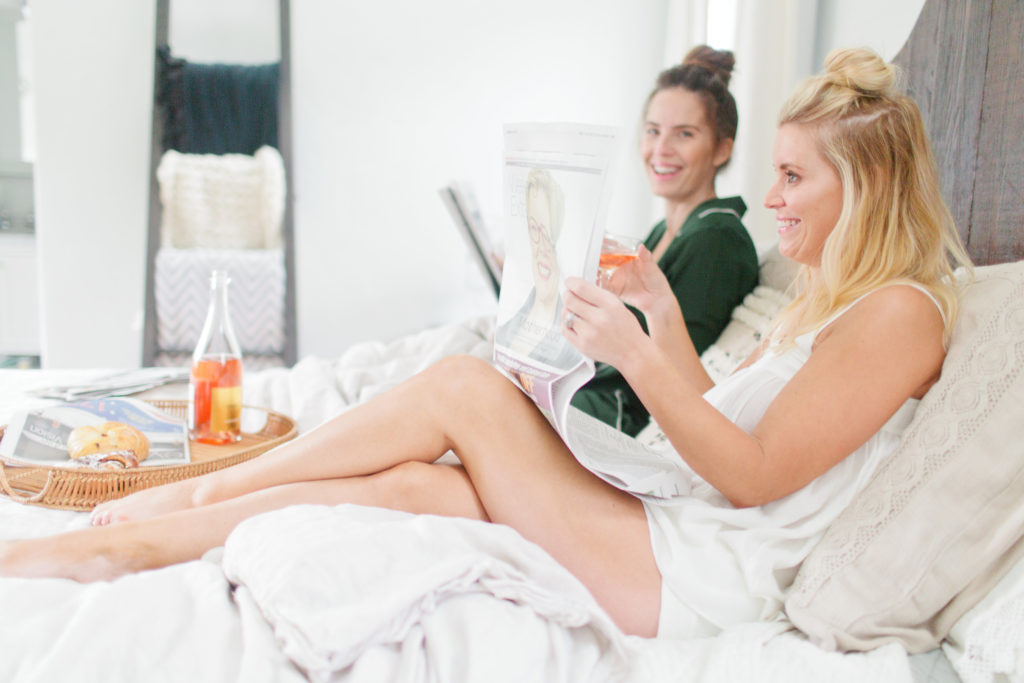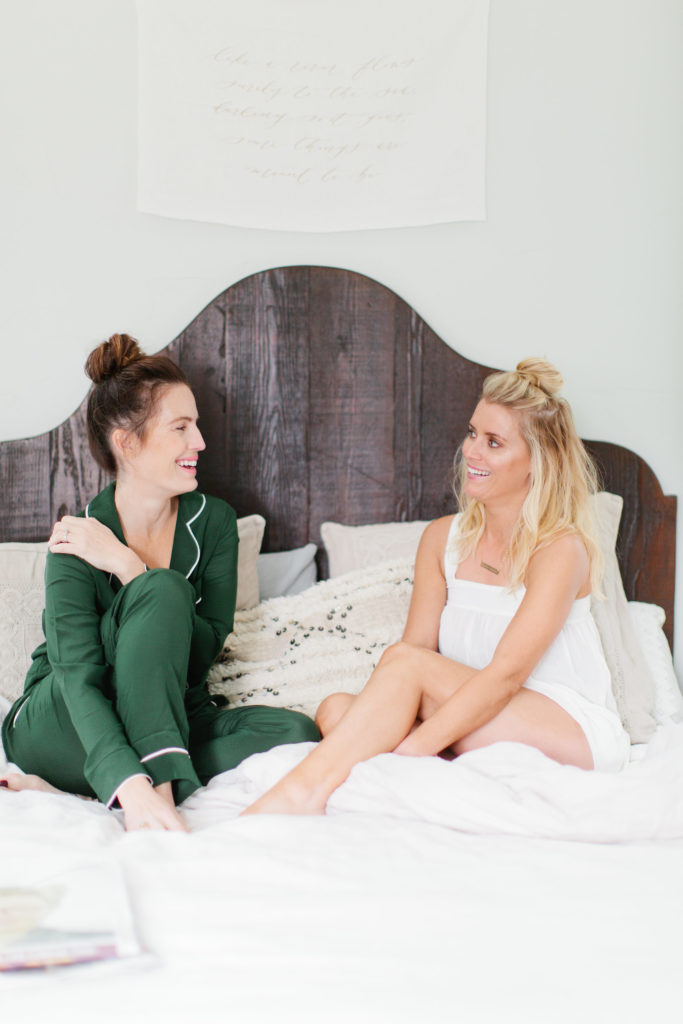 What's next for Maison du Soir?
We're currently in expansion mode trying to get product out to so many new channels.  In May we'll be debuting some special collaborations with GOOP and Shopbop.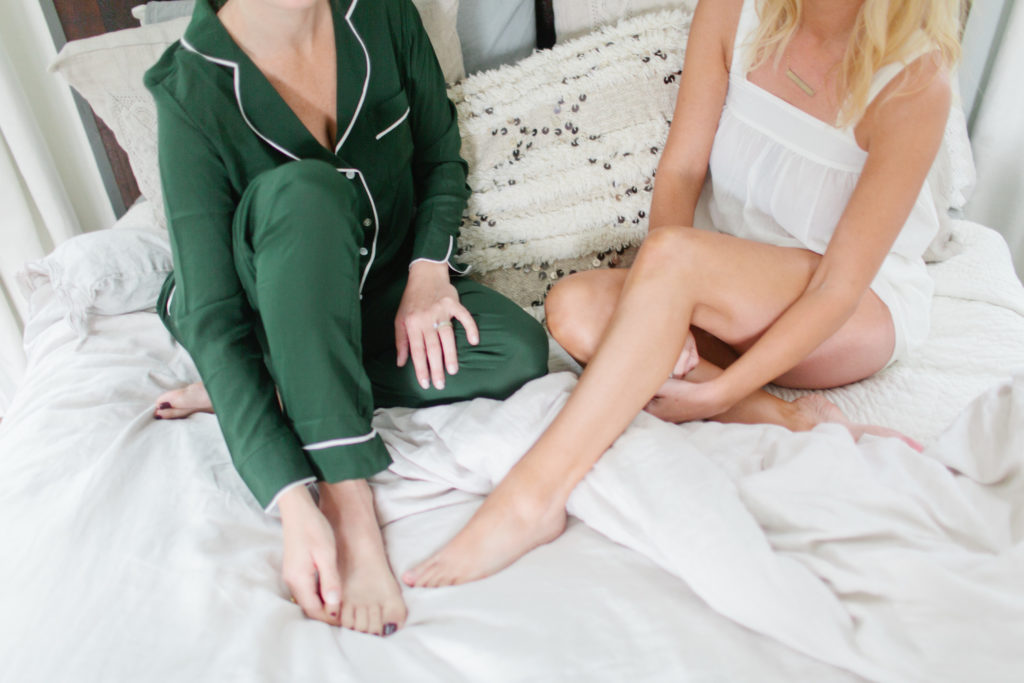 Thank you for sharing Courtney!
Be sure to head over to Maison du Soir to check out their beautiful collection and spoil yourself a bit!  A good night's sleep is even better while wearing this beautiful line, you can thank me later…
xx
Jacquelyn
Shop the Post