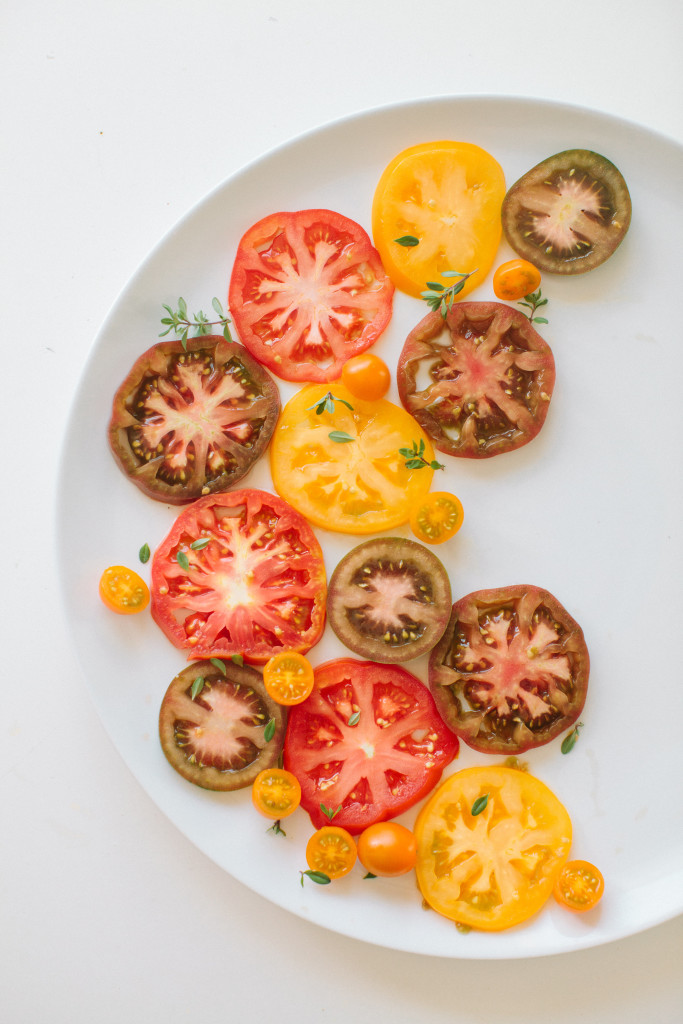 Brunching it up this warm sunny weekend? We got you covered for the perfect brunch cocktail + paired with some yummy heirloom tomato egg toasts!
Pictures by Yasmin Sarai Photography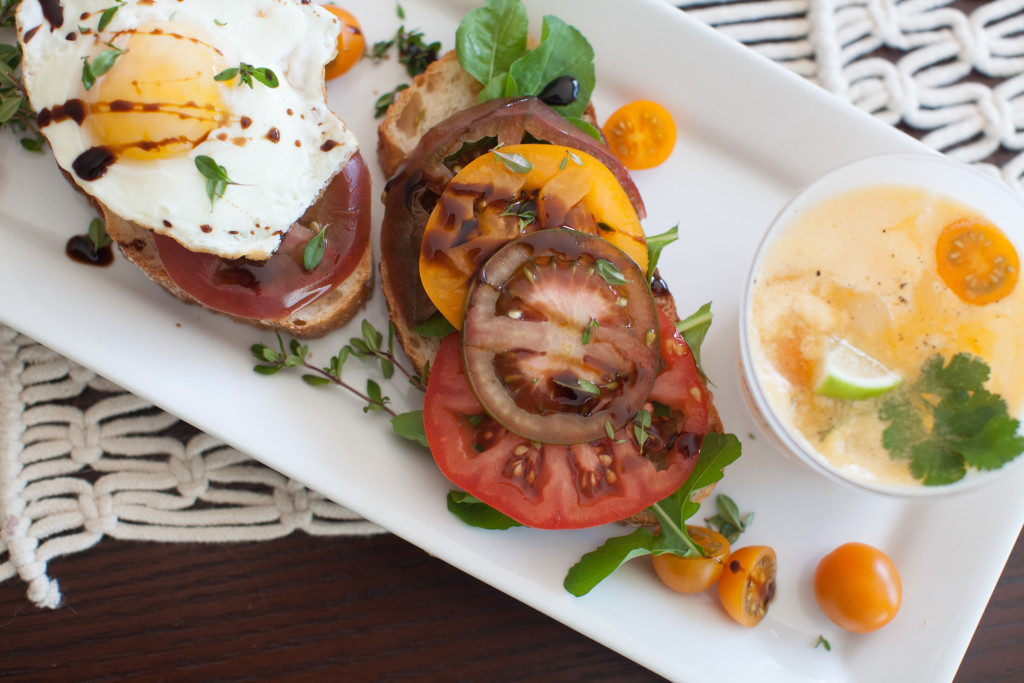 The Bloody Mary, the perfect brunch cocktail. Well, we found a way to make it that much better! No more store bought tomato juice, no celery stalk…say hello to the heirloom tomato bloody mary. He has fresh ingredients, packed with nutrients from fresh heirloom tomatoes, and pretty to look at.
I love using heirloom tomatoes in my brunch menu. Today, I'm showing you a twist on the classic bloody mary + heirloom tomato egg toasts to pair with your bloody. This is a perfect little brunch menu for your sunny  weekend that won't have you cooking all morning.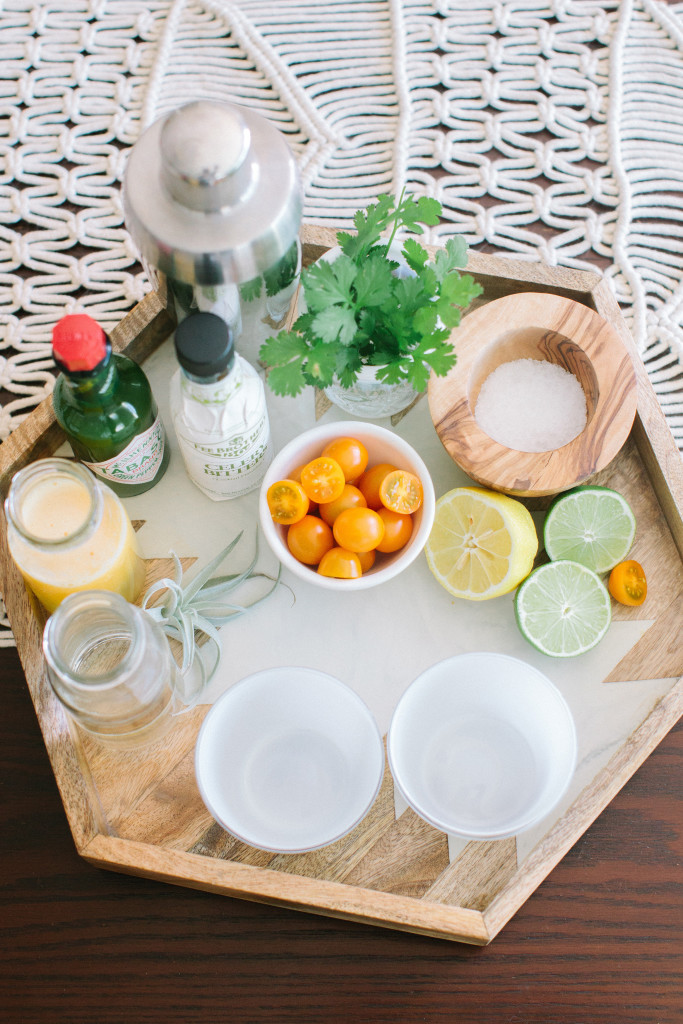 Heirloom Tomato Bloody Mary
INGREDIENTS
4 medium-size orange tomatoes
1 cup of water
2 dashes Green Jalapeño Tabasco per drink
2 dashes Celery Bitters per drink
3 ounces vodka (1.5 ounces per drink)
Juice of 1 lime
1 pinch of sea salt
1 dash of freshly ground pepper
2 cups of ice cubes
Cilantro (for garnish)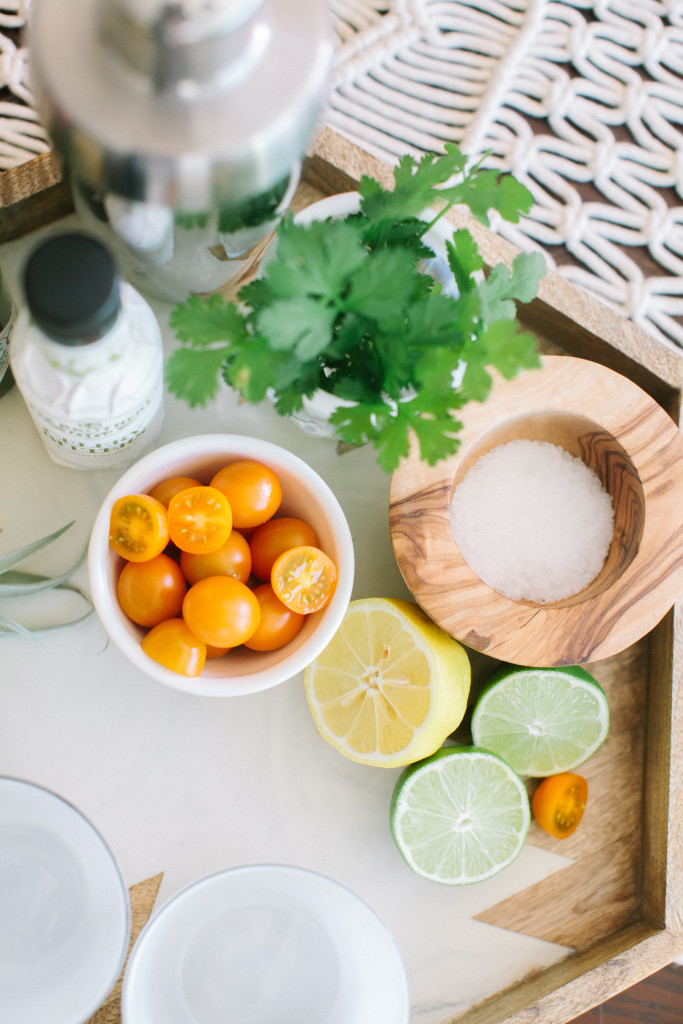 INSTRUCTIONS
Wash and quarter your tomatoes, and place in blender and puree the tomatoes for about 1-2 minutes. Add water, and continue to blend for additional 30 seconds.
Place a strainer over a pitcher, and strain the heirloom tomato puree mixture.
Once strained, add Vodka, Tabasco, Celery Bitters, lime juice, salt, pepper, and ice to the pitcher.
Pour 1 serving into a cocktail shaker, and shake for 30 seconds.
Add ice to your glass, then pour cocktail. Finally, garnish with cilantro leaves and lime wedges.
Enjoy!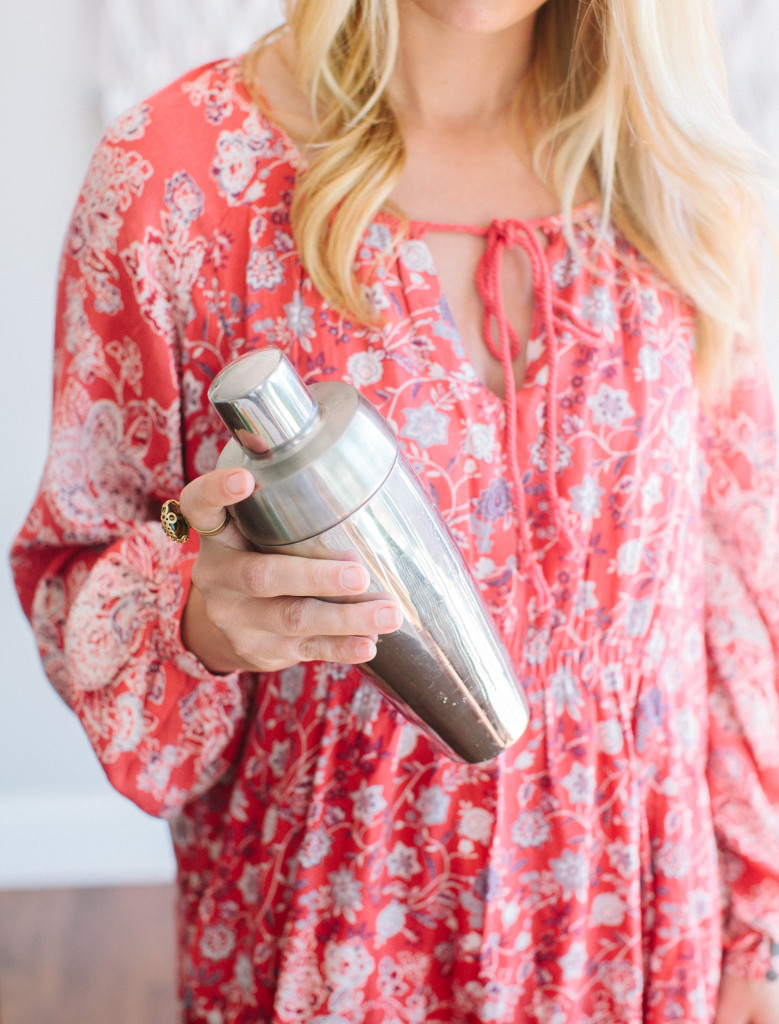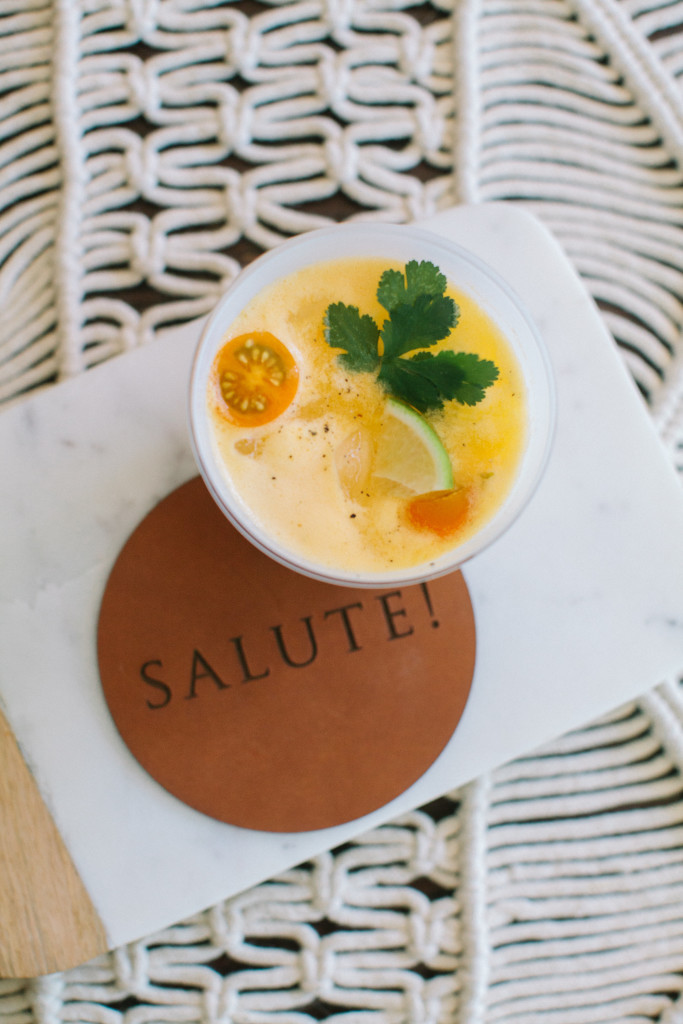 Egg Heirloom Tomato Toasts
INGREDIENTS
Various Heirloom Tomatoes
Burrata
Argula
Egg
Balsamic aged vinegar glaze
Sea Salt + Pepper
Olive oil
Thyme
Rustic Sour Bread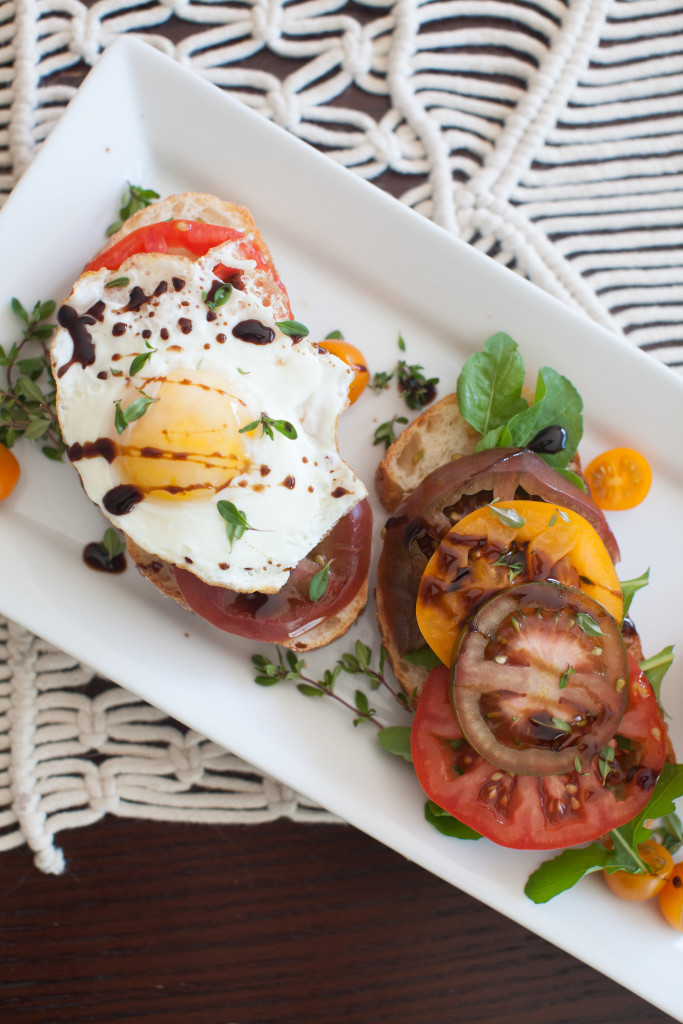 INSTRUCTIONS
Grill your sliced bread.
Once grilled drizzle some olive oil and sea salt on the grilled toast. This option is up to you. Feel free to not toast them.
Spoon burrata cheese on top of slice bread.
Place arugula on top of burrata
Slice your various colors of heirloom tomatoes and place on top of arugula.
Add a fried egg on top
Drizzle olive oil + aged balsamic vinegar
sprinkle sea salt, pepper, and thyme
Serve immediately + enjoy!
XOXO!