Mexican Style Cabbage Slaw
If I'm being honest, I could eat Mexican food every. single. day.  I love it so much!  Ha!!  So needless to say, my husband and I make Mexican food quite a bit… This is one of those recipes I just kind of made on a whim, using inspiration from a dish a friend had made for us.
Sometimes Mexican food can be heavier, this dish is light and tasty and best paired with some grilled shrimp tacos, in our opinion :)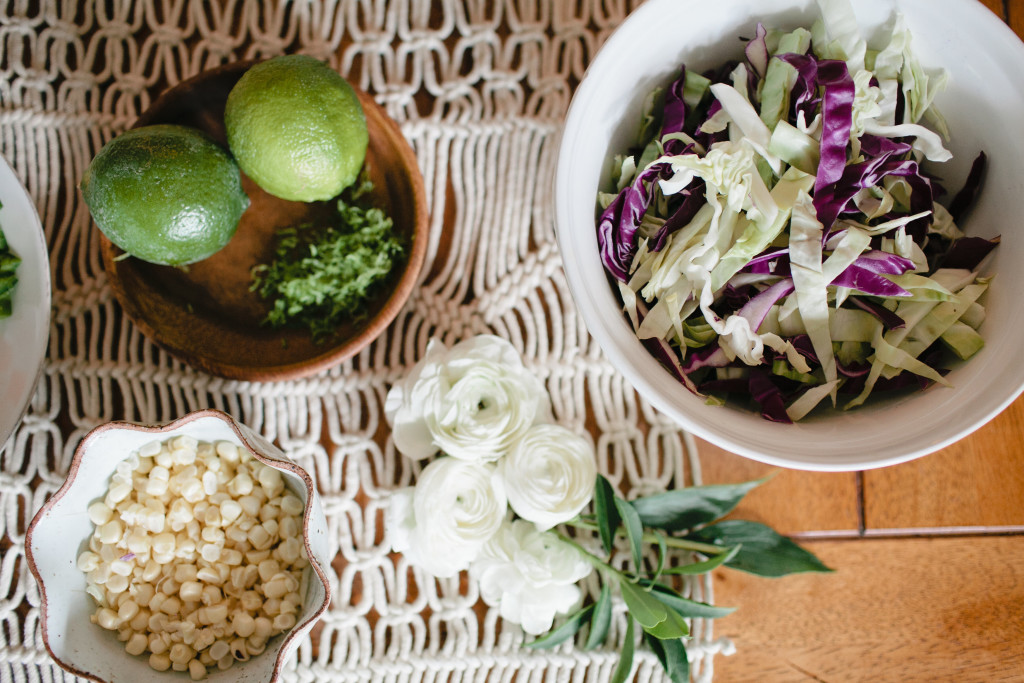 Ingredients
Cabbage – Green and Purple
Corn
Jalapeño
Red Bell Pepper
Garlic
Lime
Olive Oil
Rice Vinegar
Salt
Pepper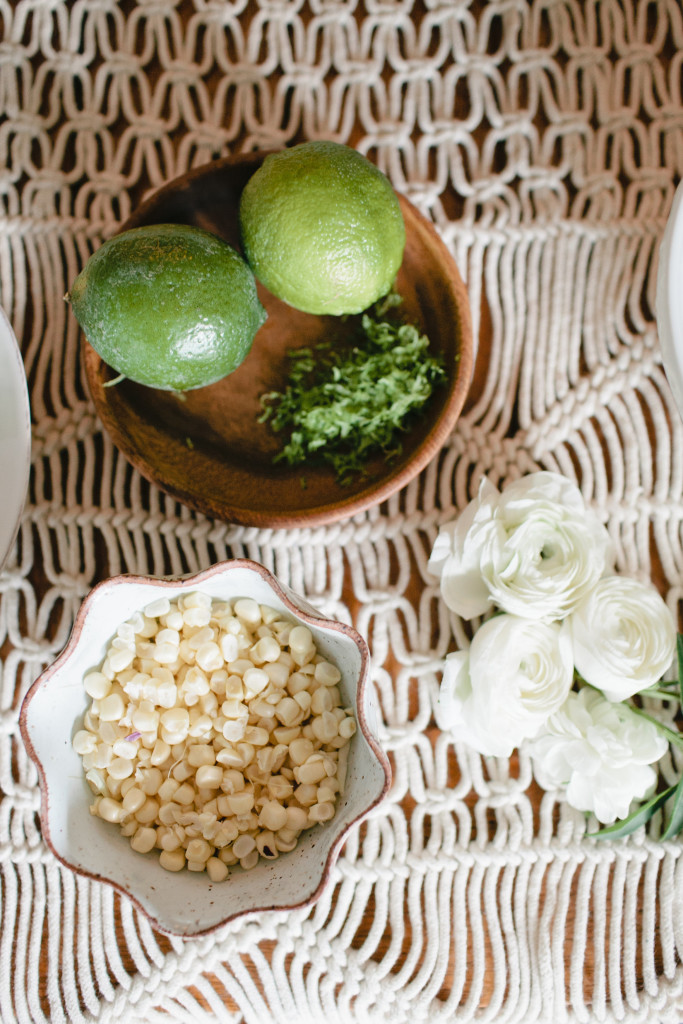 I'll usually make this for about 4 people and I'll use 1/4 of a head of cabbage, both green and purple.  Slice it up in long pieces, you'll mostly use the outside of the cabbage, not too much of the crunchy part on the inside.  Take an ear of corn and cut off some fresh corn, and chop up the bell pepper & jalapeño.  Mix together in a bowl.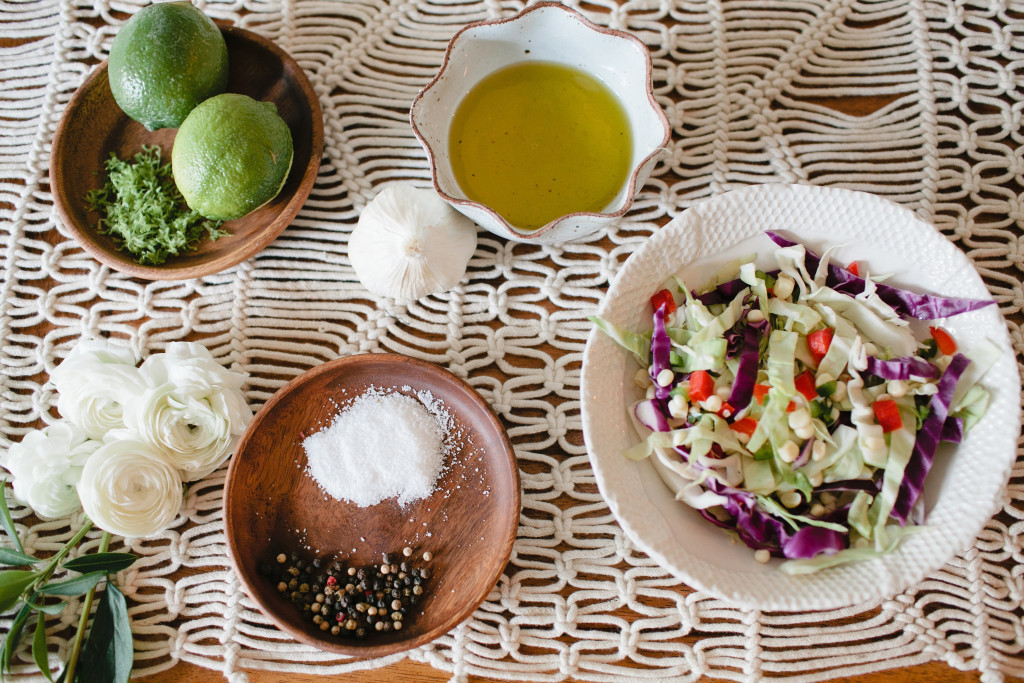 For the dressing I mix an even amount of olive oil and rice vinegar in a  small bowl.  then I add lime juice and zest, dashes of salt and pepper and a few garlic cloves minced.  Then whisk and mix with the salad.  The taste is fresh and light!  Everything is to your taste, no measurements really… Just up to your preference on how much you like of each flavor.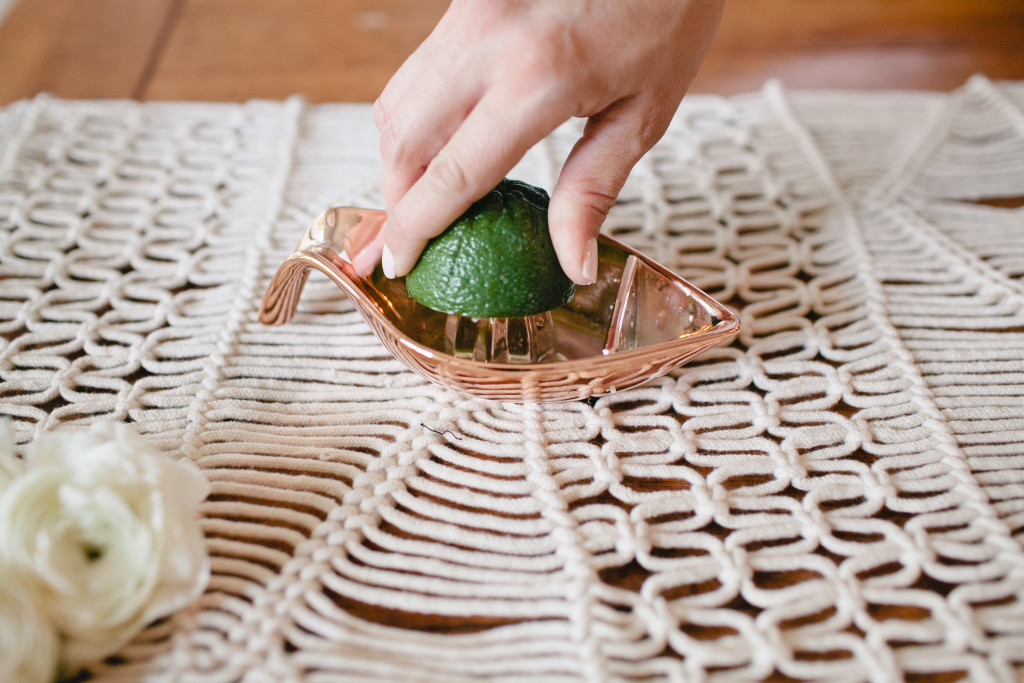 My other favorite trick is using some of the zest of the lime on some sour cream for the tacos…
Yum Yum Yum…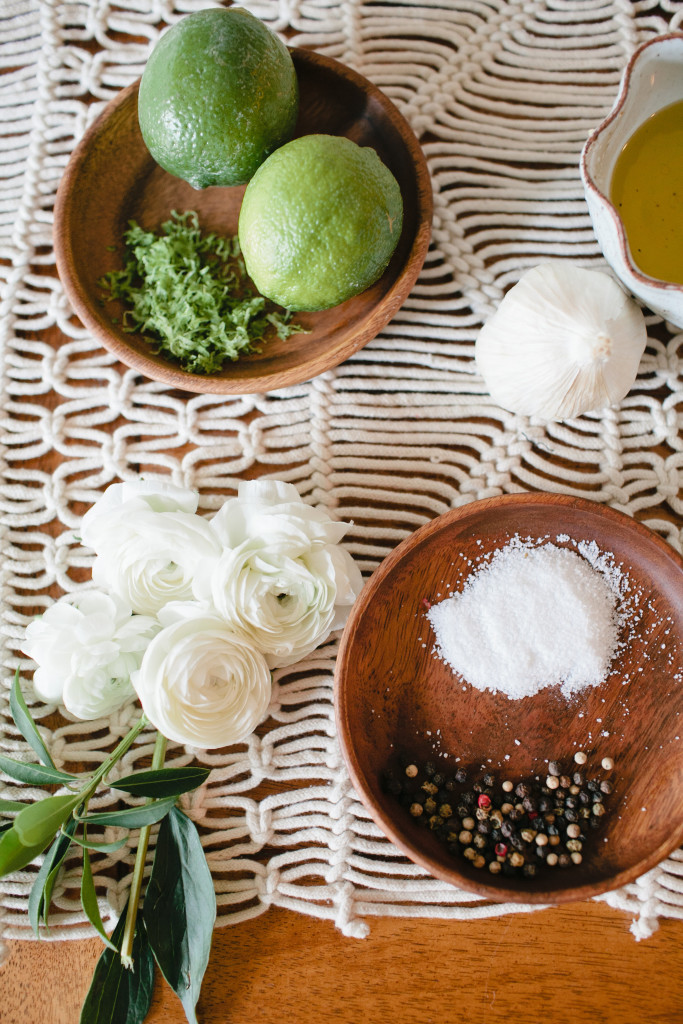 Photos by the amazing Megan Welker