The air is crisp, the leaves are falling, and you got yourself that extra layer on. I'm a summer girl all the way, but there is something about the start of fall that I love. Shorter days and cold nights are in much need of a mulled bourbon cider.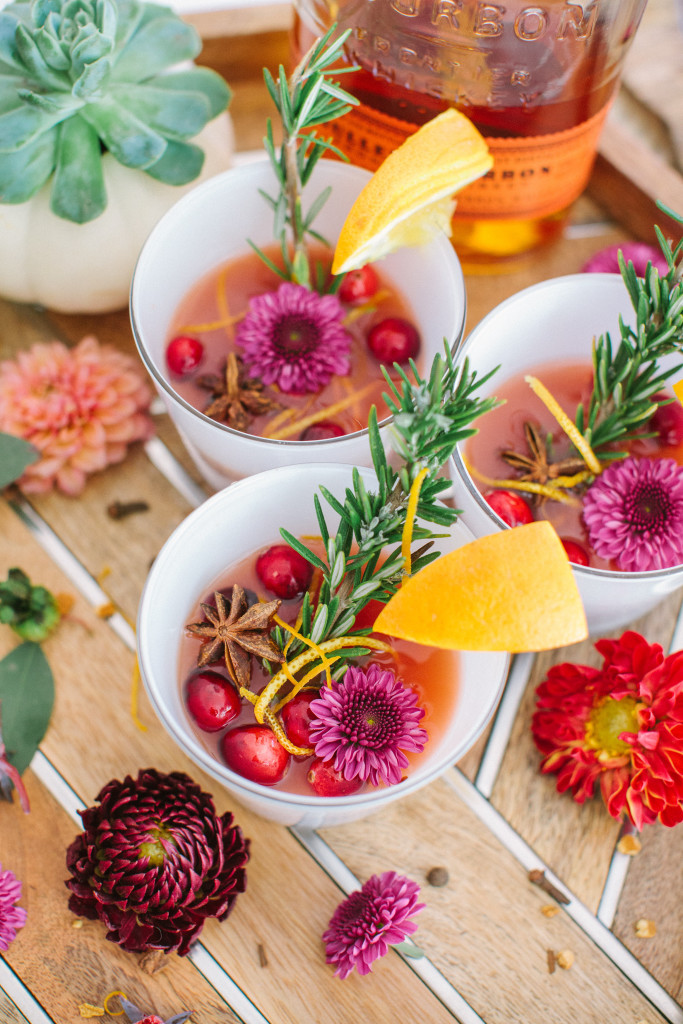 Apple cider is a perfect fall necessity, and when you add bourbon to it, something miraculous happens! A flavored bourbon cider cocktail for bringing people together, which is sure to warm up anyone's fall mood (and belly).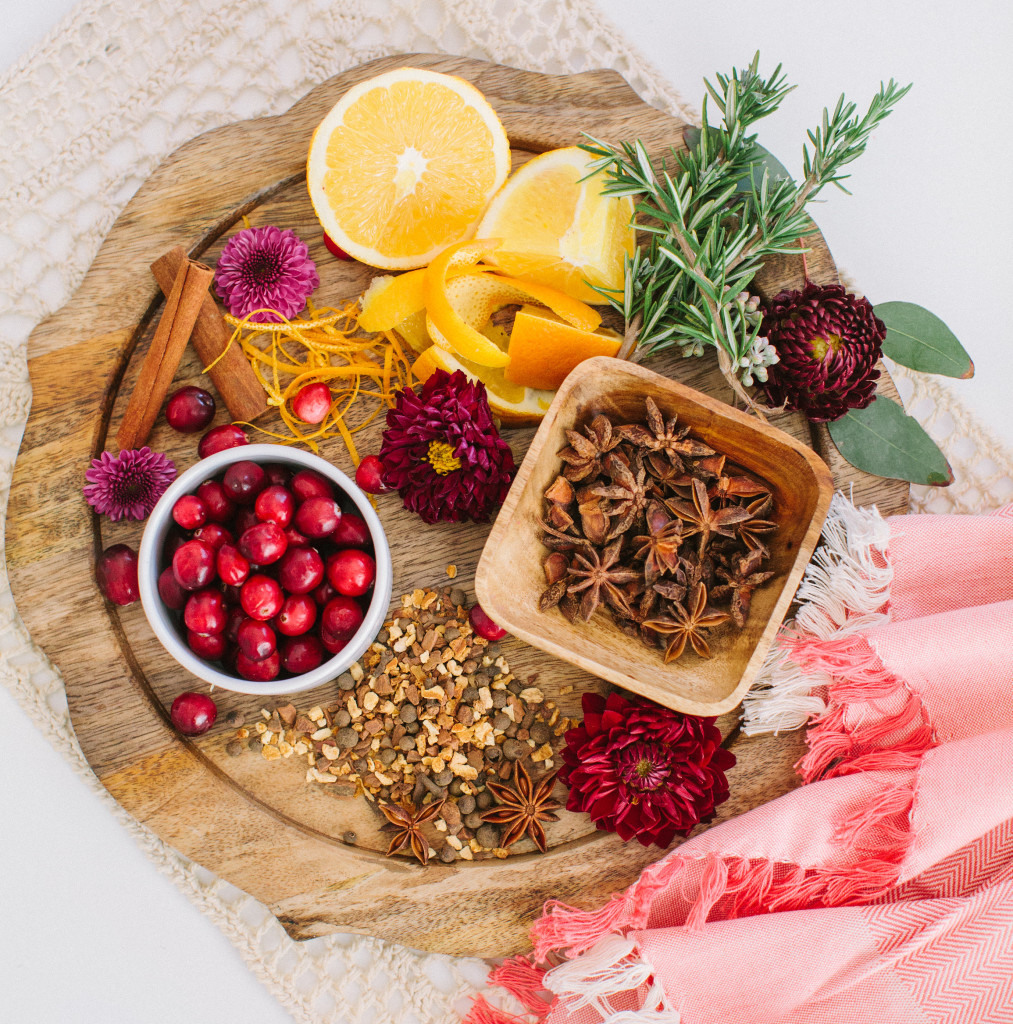 What I love about this recipe is that you can adjust to your liking. Big fan of spice? Be generous with the mulling spices, like star anise, cloves or cinnamon. Love the sweetness of cider? Add more citrus and/or cider or get crazy and change up your cider choice. Mix in some pear cider or just do a straight pear cider. If you love that warm belly feeling, add more bourbon. Yummy!
and not mention… your house smells so good! Your friends will be greeted with the smell of fall walking in.
Lets get to it, shall we?!?
Photos by food guru photographer, Yasmin Sarai
---
Hot Mulled Cider with Bourbon
Yield: about 12 servings
Prep time: 10 min
Cook Time: 10-30 min
Ingredients
16 cups fresh Apple cider
or mix it up and do half apple cider/ half pear cider
Bourbon of your choice
2 oranges, juice and peel
4 cinnamon sticks
2 tablespoons mulling spice
4-6 star anise
a handful of fresh cranberries
rosemary sprigs for garnish
edible flowers for garnish
orange zest for garnish
Directions
In a large saucepan, combine all ingredients and simmer over low heat for 10-20 minutes. This is where you can play around with things. Taste as you go. If you want to add now is the time. I like to have it go for about 20-30 min so the house is filled with the warm cider smell. Once heated thru, ladle into a mug or cocktail glass and add your bourbon. Add to your liking, I do just shy of 1 oz per cup.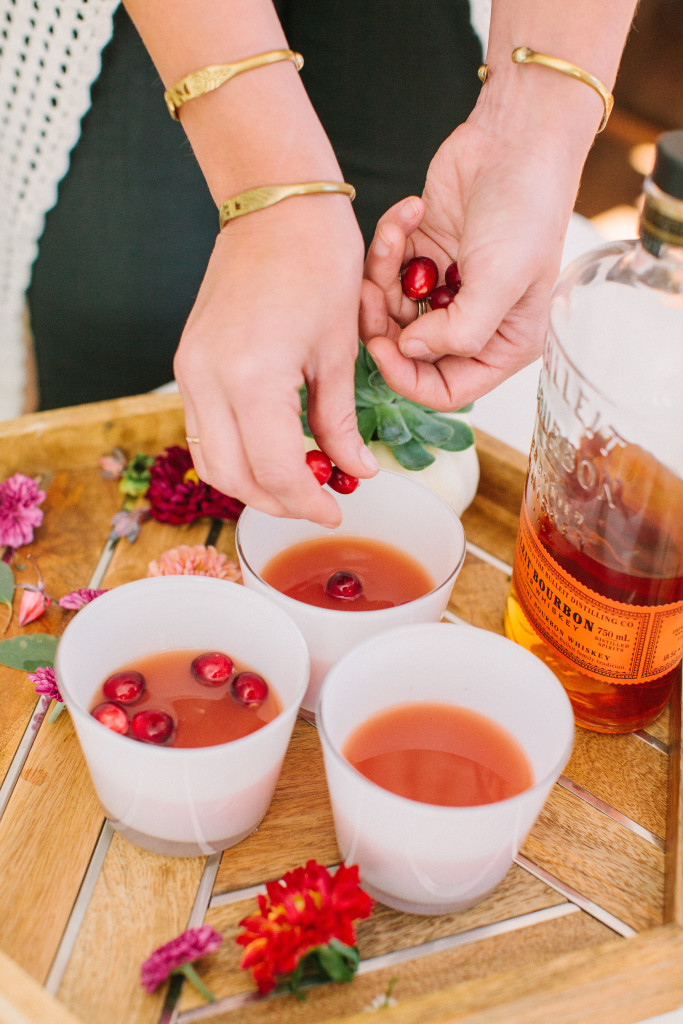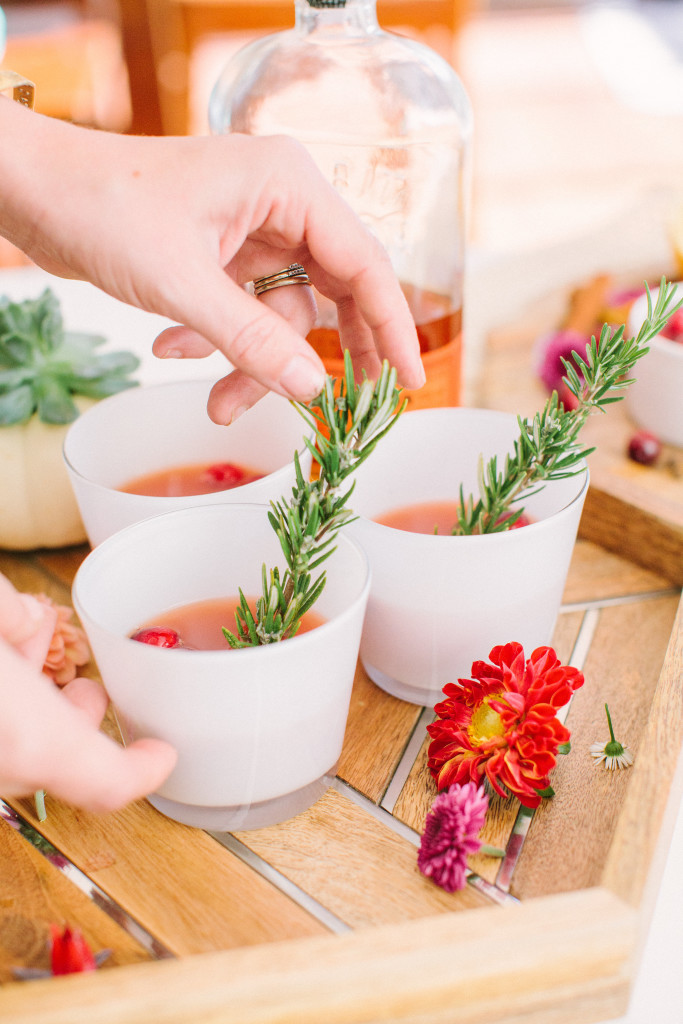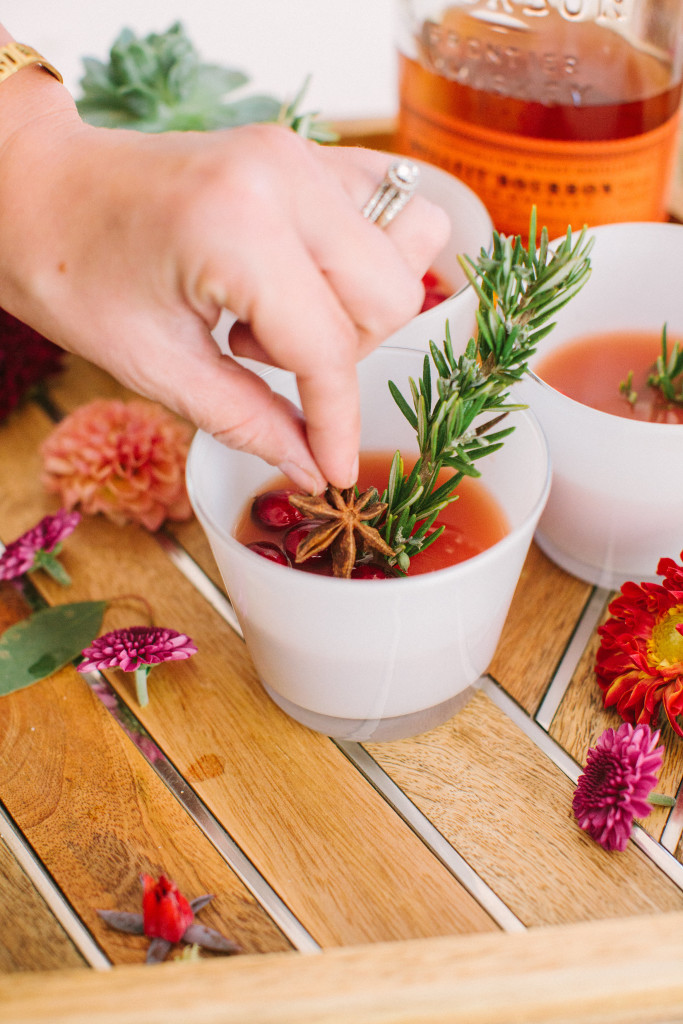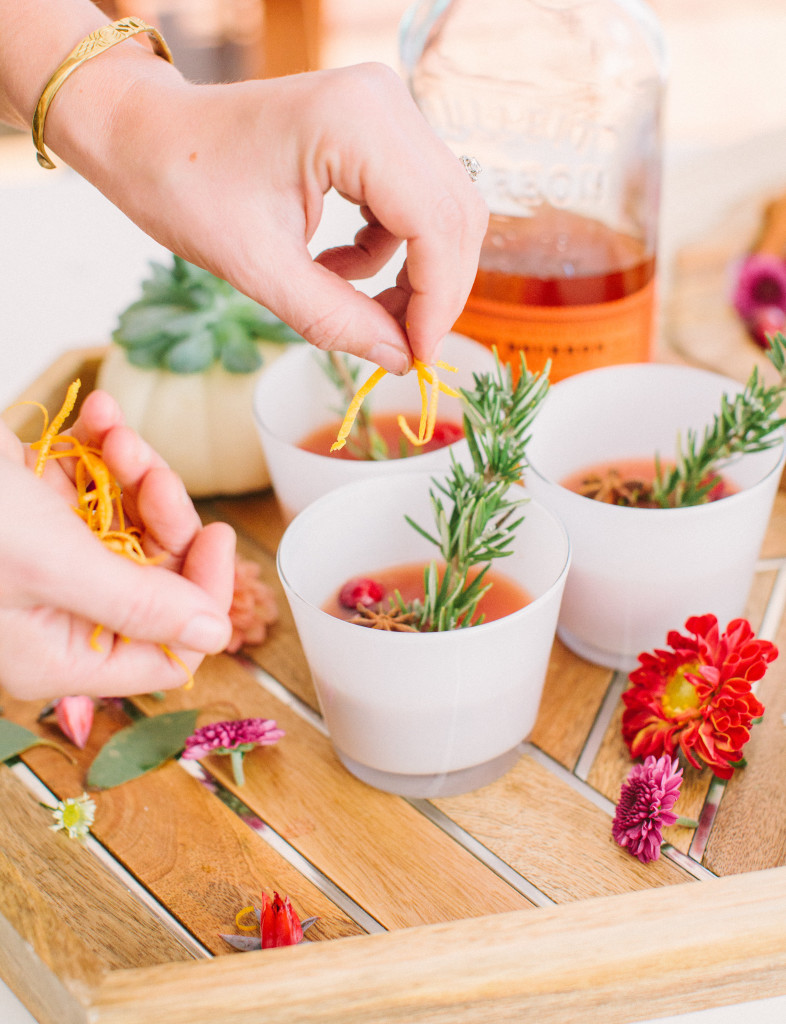 Add garnish for pretty presentation for your peeps! No one needs a naked cocktail.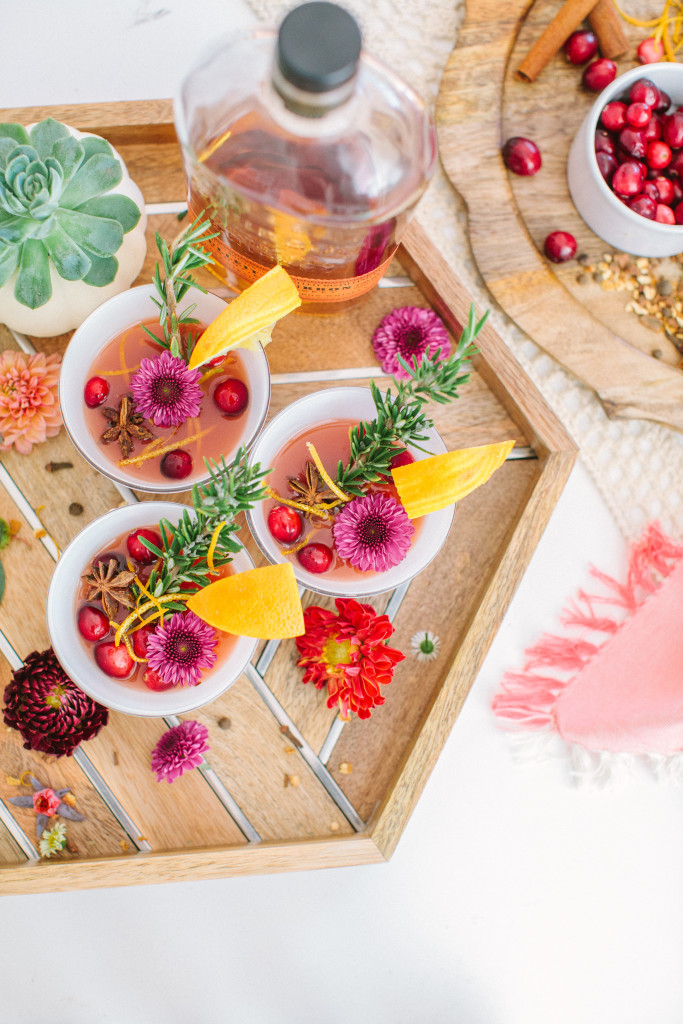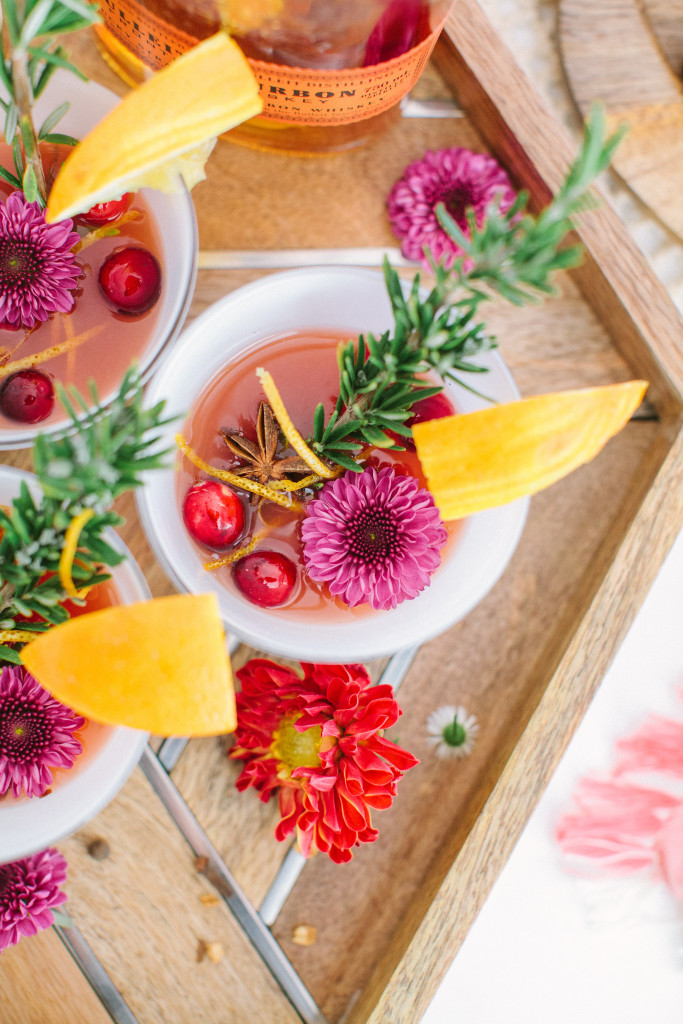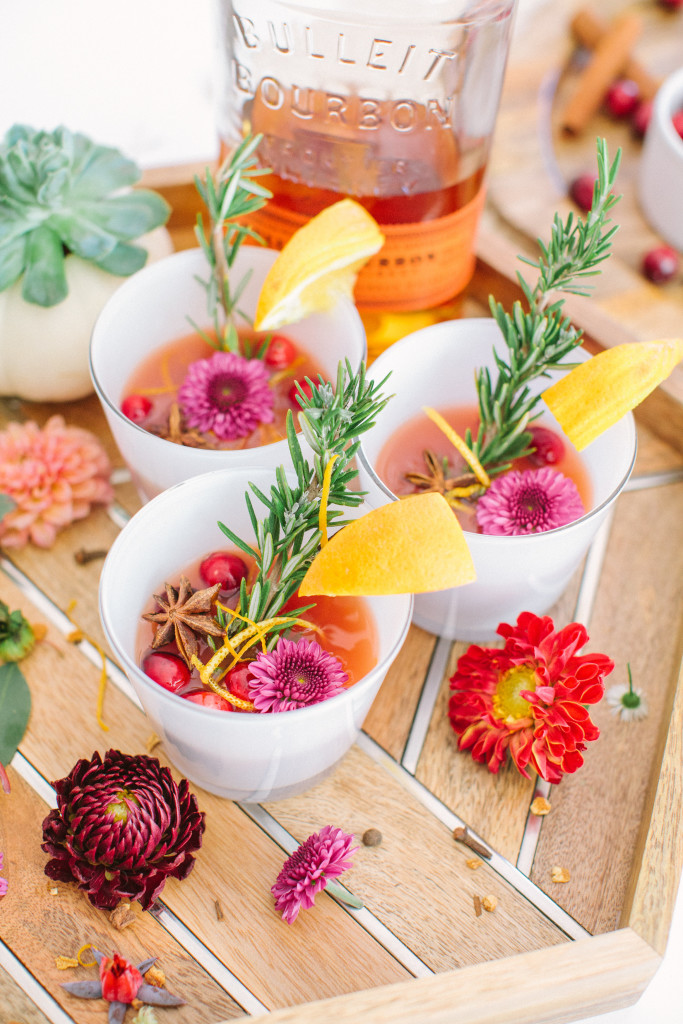 Happy Saturday, warm up your bellies tonight with this cider. You know we will!
xo
Abby