We all know one of the best places to get halloween decor is Pottery Barn Kids.  This year we did a shoot with them surrounding a childrens play date up in the woods that you can see here on our blog and here on 100 Layer Cakelet.  We took some of Pottery Barns amazing decor and applied it at home for a spooky, yet festively inviting home.
Here is one of their paper mache treat bags used as a fun little flower ceterpiece on a dining table along with their fun bat table cloth you can dress any table with to get that spooky feel.
Lets take a look at the spooky front porch filled with all kinds of pottery barn decor… including the "Happy Halloween" garland, the Skeleton garland, the spooky black trees, the black pumpkin and the adorable felt treat bags.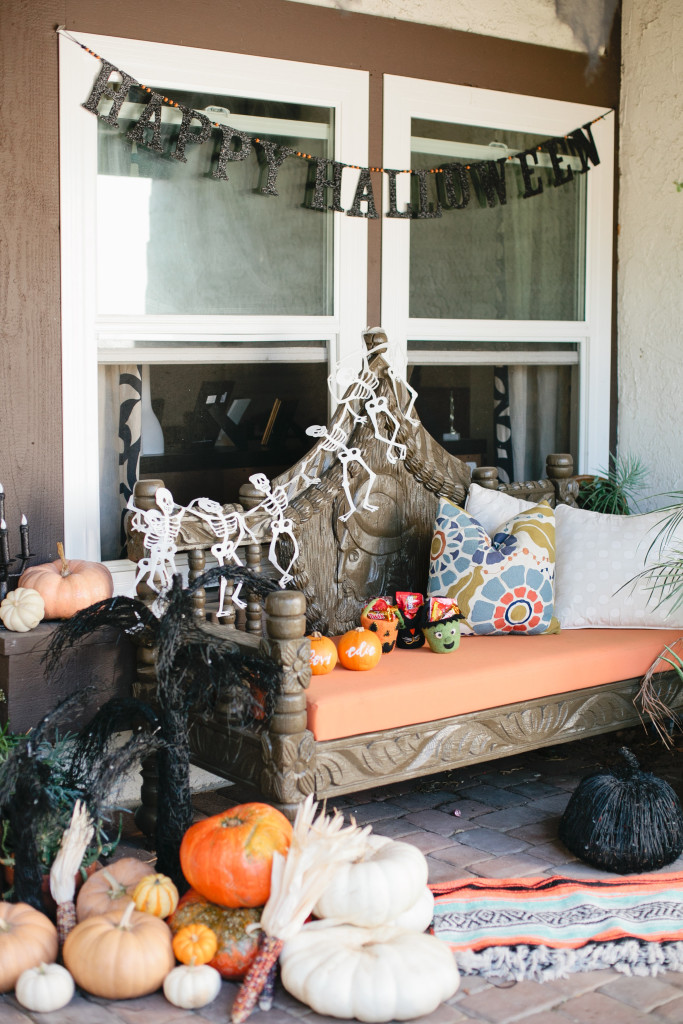 I just love this time of year too…my favorite is to get all sorts of colors and sizes of pumkins to mix and match on the front porch.  And I love keeping them through the end of harvest time at Thanksgiving.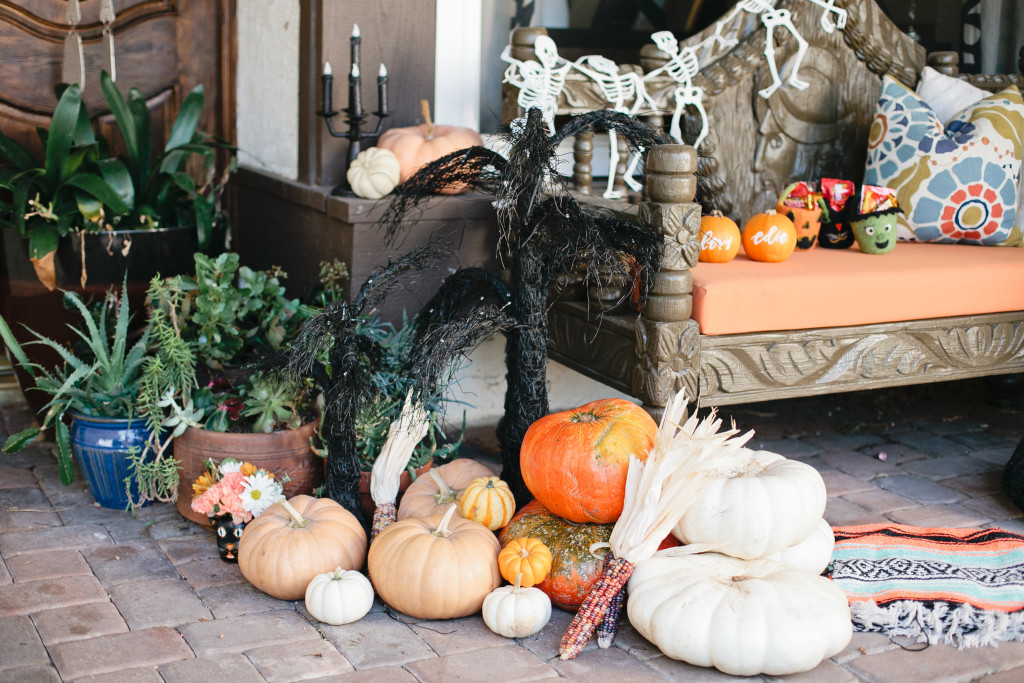 Love these spooky trees that are conveniently on a timer, so when it gets dark they turn on…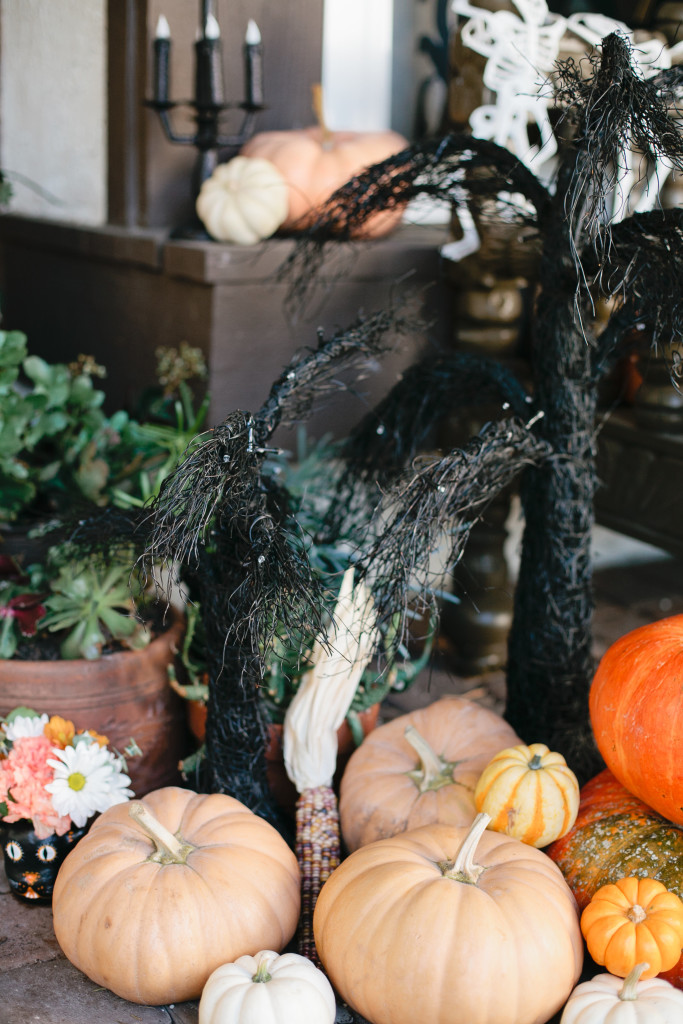 And another one of those fun paper mache bags I used for pretty flowers…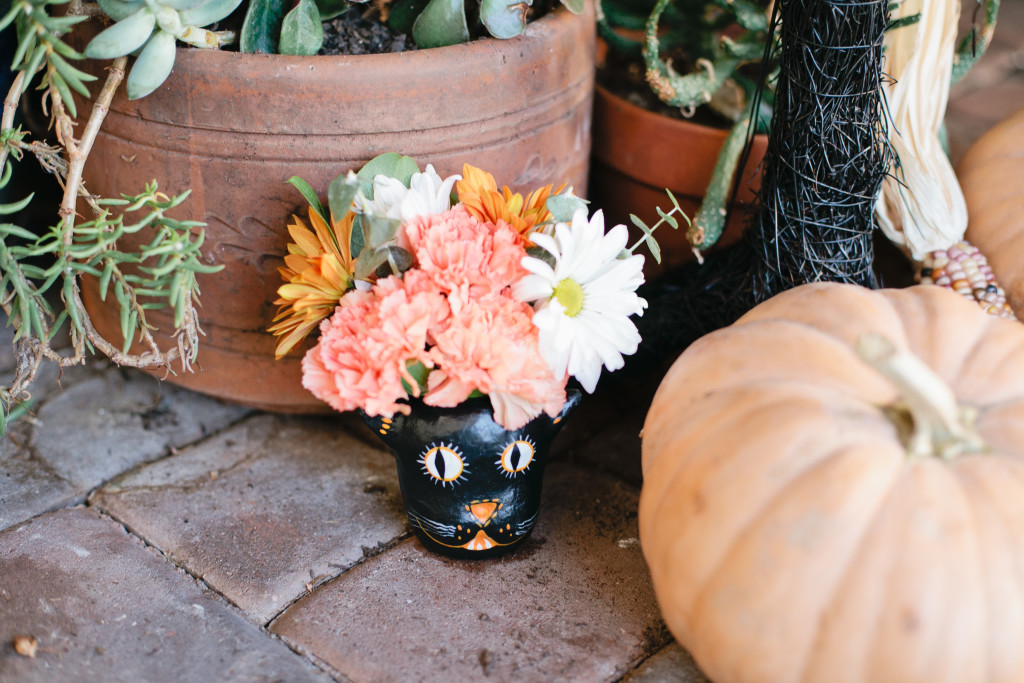 Lets go out and play with Edie and Levi.  These cousins love Halloween and can't wait for it to get here!!  They of course had to dress up in their costumes for some coloring and candy eating fun on the front porch.
 Here's the skeleton garland up close along with some other fun spooky details…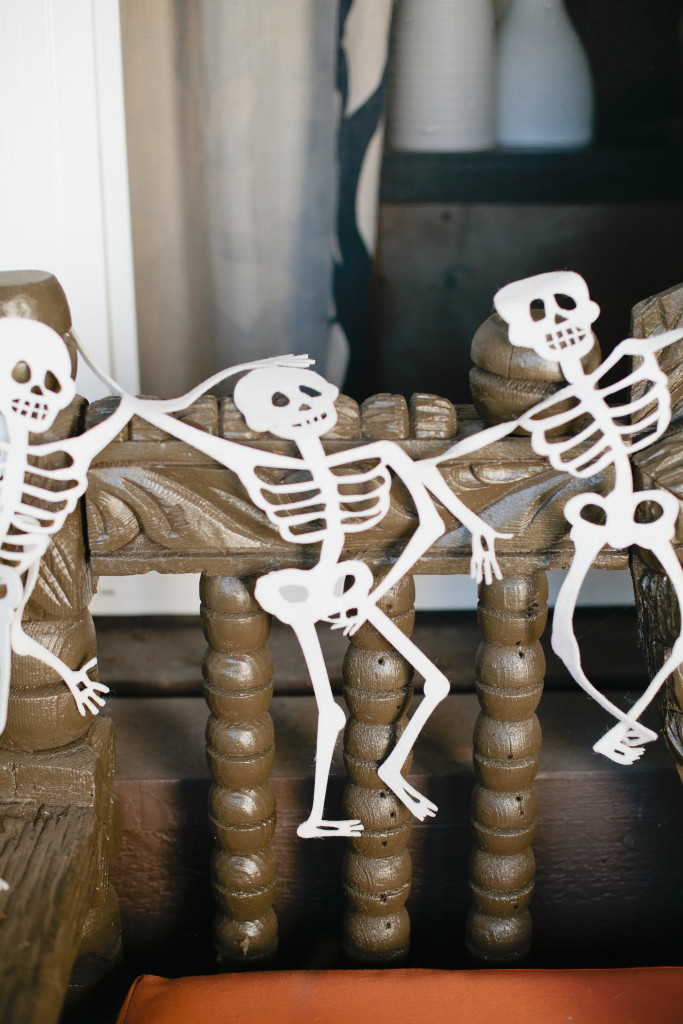 The fun candelabra that lights up at night as well…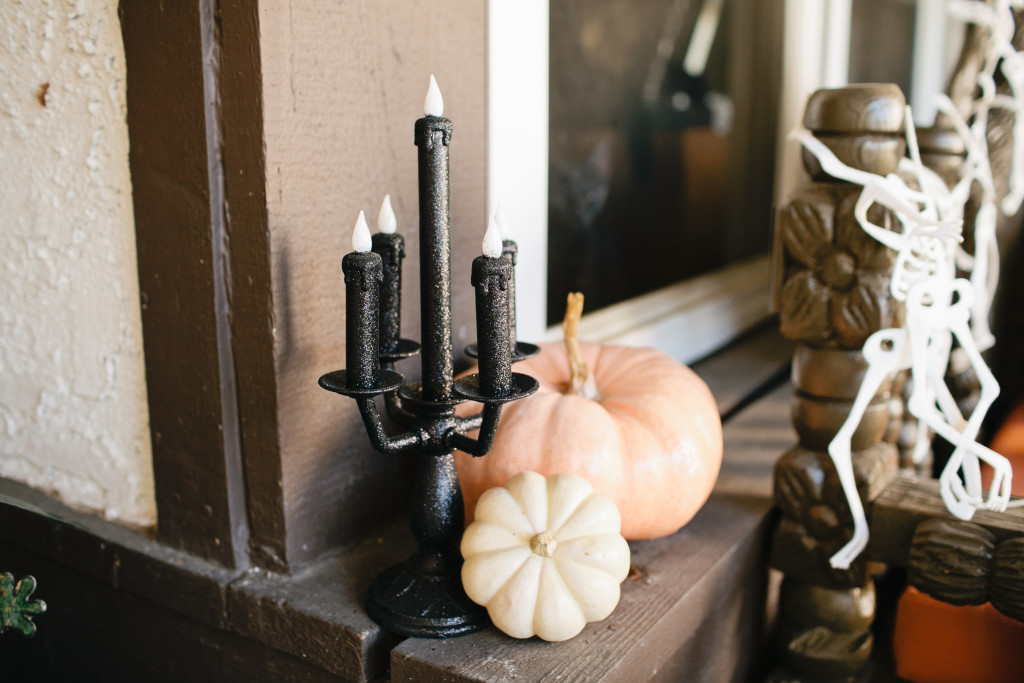 And who can forget Mr. Sparkly Skeleton handing from the door…one of my favorite purchases from Pottery Barn Kids…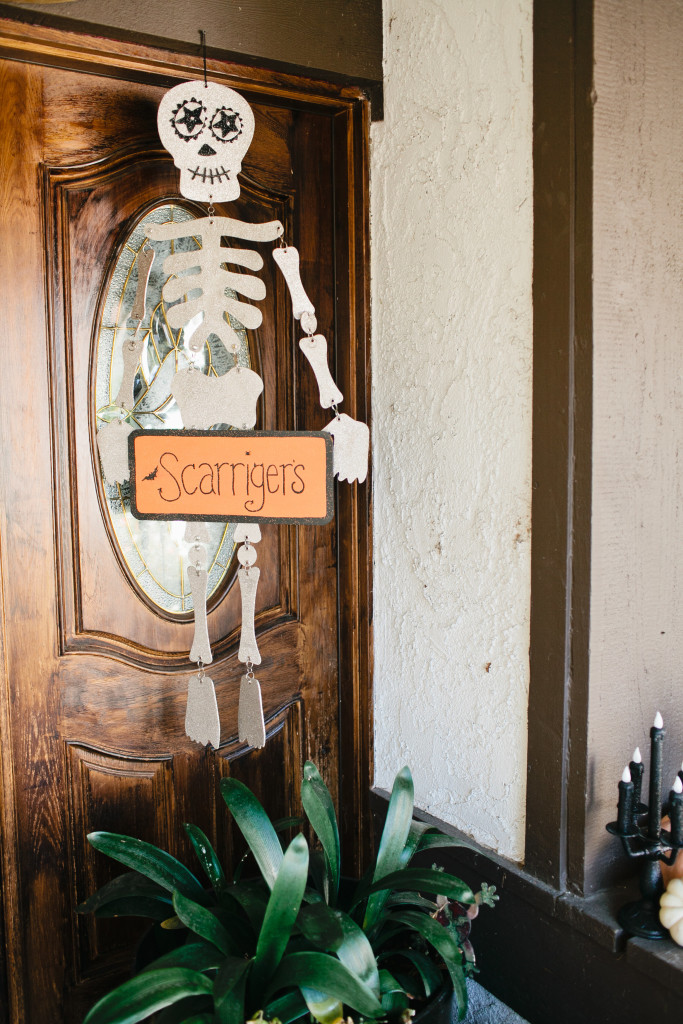 An overview of all the fun…at night it's all lit up with orange and white festive lights and the kiddos love it.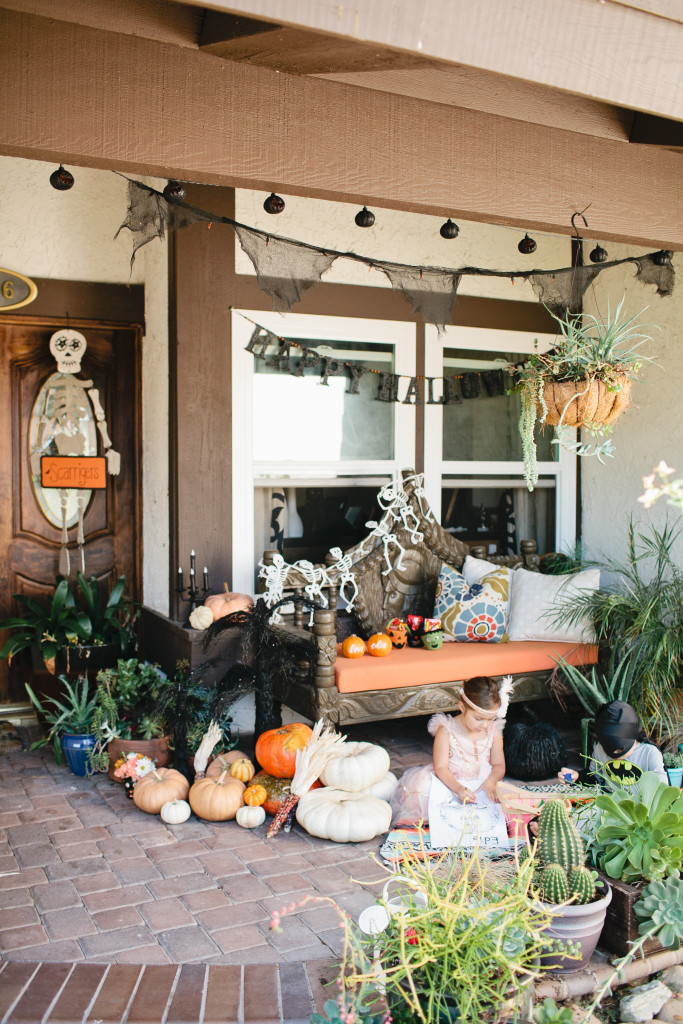 Thank you Pottery Barn Kids for dressing up my home for some Halloween fun!!
All photos by the lovely Megan Welker
Xx Leah