Starting your week off with a sweet treat!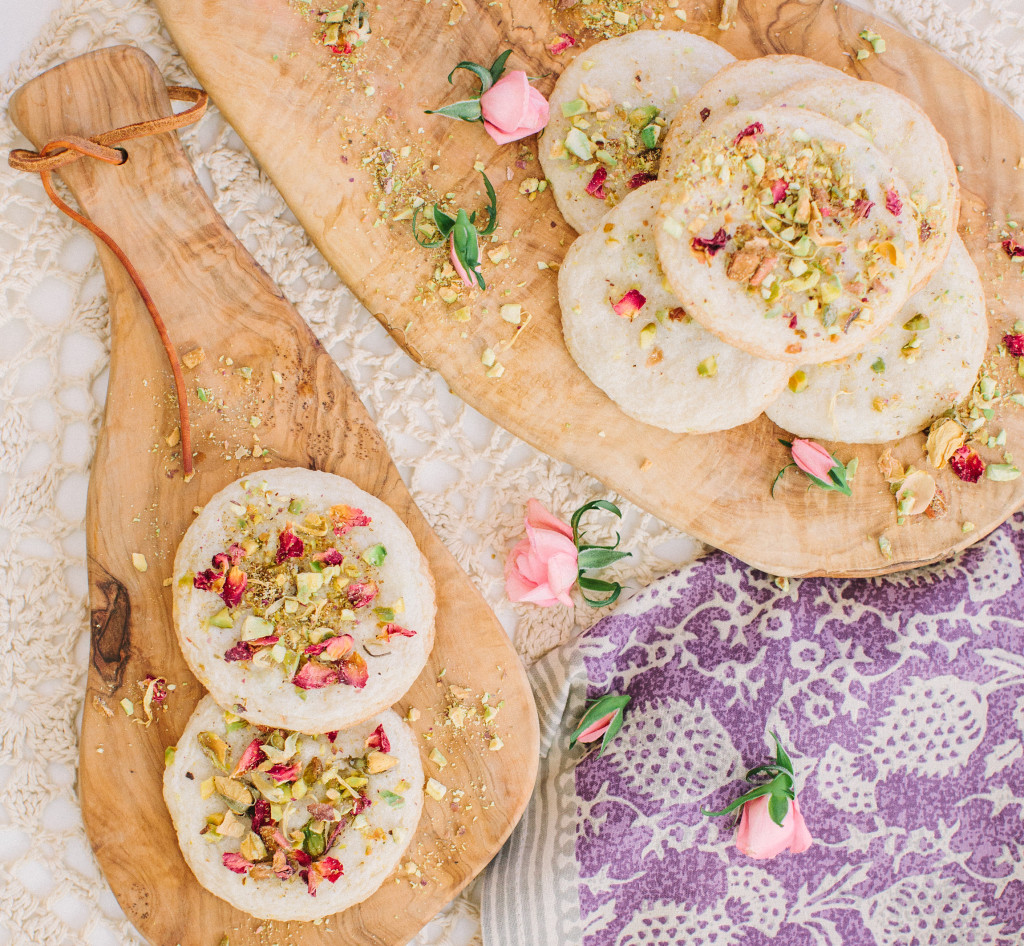 Holiday baking is already on the mind, and these rose + pistachio cookies are the perfect sweetness to add to your holiday baking routine. Classic Persian flavors such as vibrant citrus zest to give it a kick, delicate rosewater + dried rose for that feminine touch, and pistachio nuts to give you that earthy crunch- all make for a delectable bite. You could even add a pinch or so of ground cardamom for an added level of aroma.
You can make the roll of cookie dough ahead of time and freeze it and take it out just in time for the holidays.
Lets get started!
Photos by Yasmin Sarai
---
Ingredients
1 cup unsalted butter, softened
¾ cup vanilla caster sugar
Whats vanilla caster sugar you ask?
Simply just vanilla flavored sugar. You can find it made at some stores, but you can also make your own! Halved and scrape out the vanilla caviar + place in a air tight container with a couple cups of sugar. Allow the vanilla bean to dry and give it a couple shacks. You will then have vanilla flavored sugar :)
1 egg
2 tsp rose water
2½ cups plain flour
1/2 cup ground pistachio's, plus extra to garnish
3 tbsp dried rose petals, plus extra to garnish
1 tsp freshly grated lime zest
Directions
Beat the butter and sugar together until light and creamy. Love this smell, and I might have a little taste. Am I the only one that does that? Add the egg and rosewater and continue beating until all mixed together.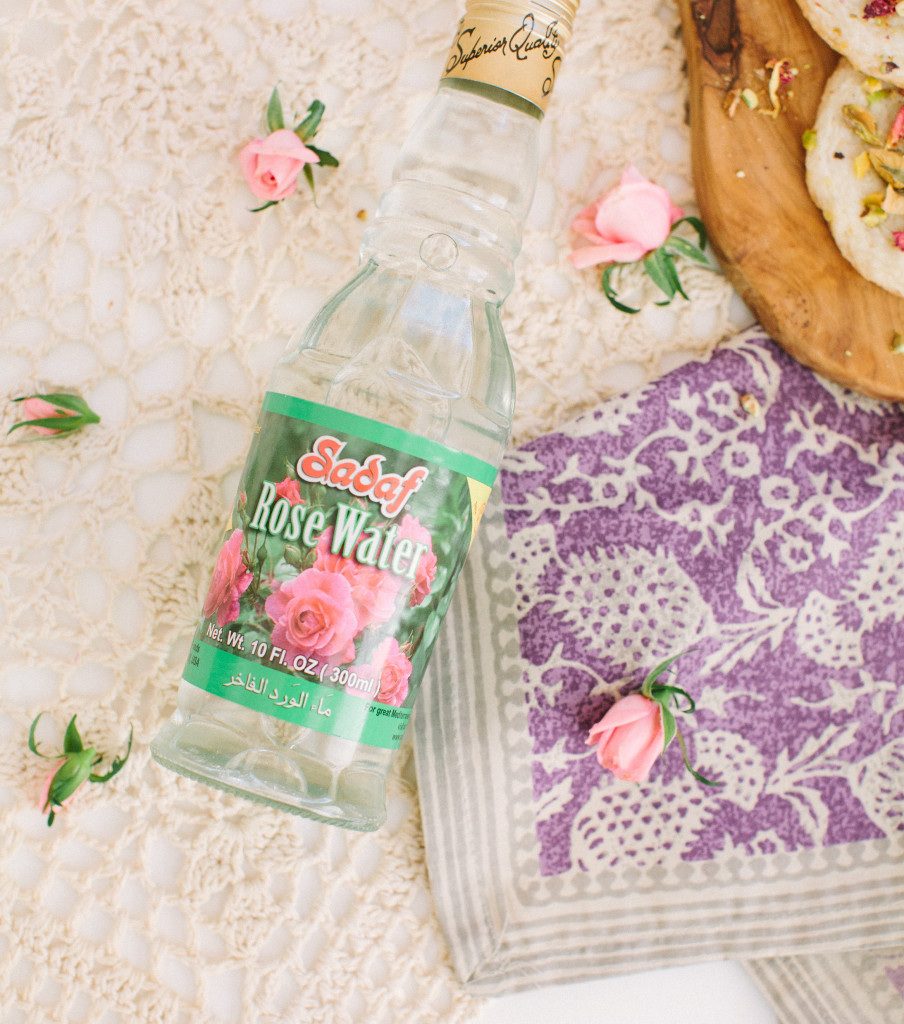 Using a wooden spoon, add the flour, pistachio's, rose petals, and lime zest. Stir until a soft dough forms. Divide the dough in two and roll both into 18 cm logs. Wrap in plastic and refrigerate for 45 minutes, or until firm.
In a pinch! Simply just buy sugar cookie dough and add in rosewater, petals, zest, and pistachios.
Preheat the oven to 350°F.
Take one half of the rolled dough from the fridge, remove the plastic and slice 4 mm rounds. Place each round onto a lined baking sheet and bake for 20 minutes, or until the edges are slightly golden. Cool on a wire rack.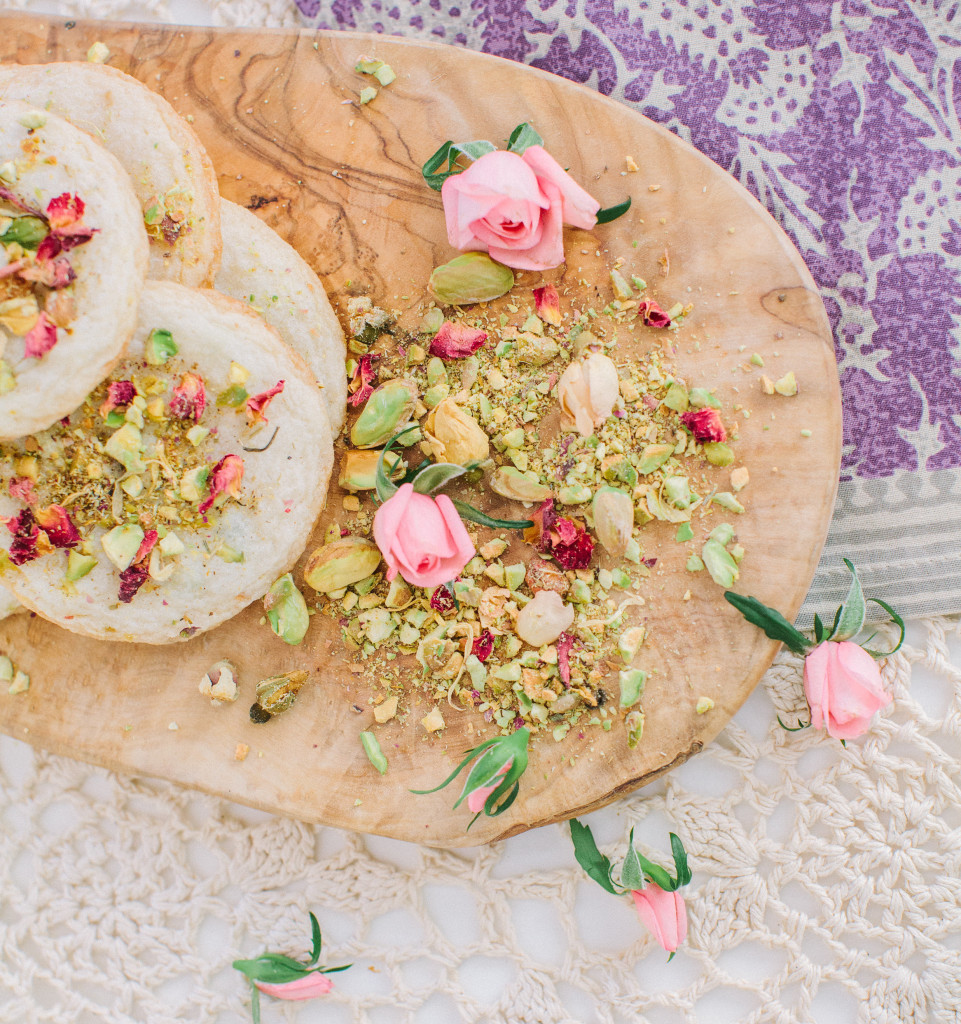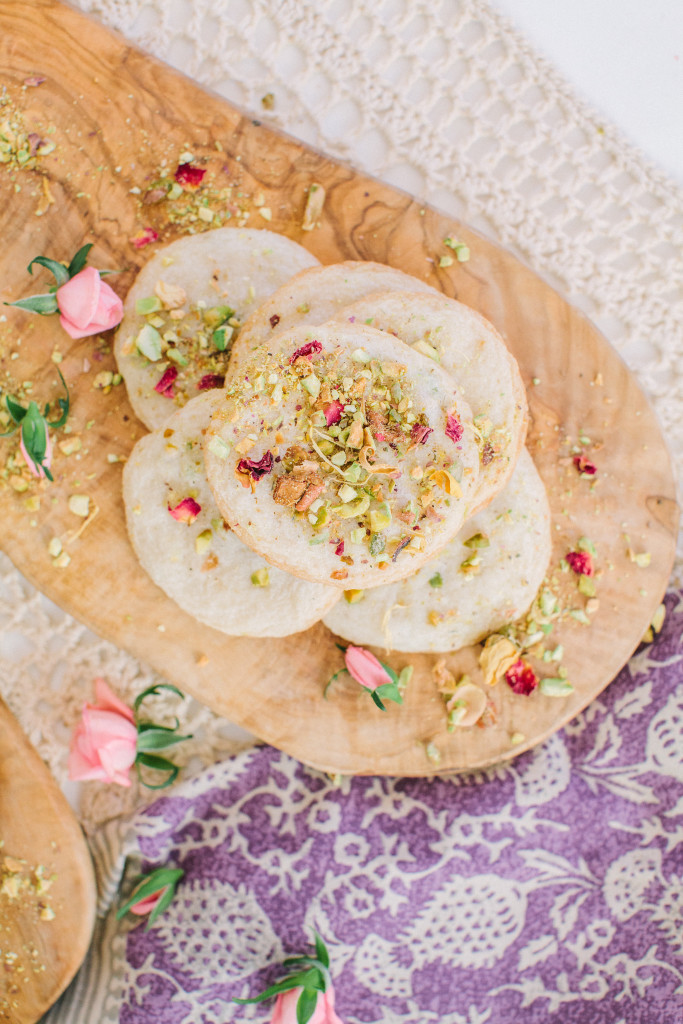 Sprinkle a little more rose petals and ground pistachio's over the cookies when they come out of the oven.
Yummy!
xo
Abby