Merry Mule
My husband and I have a thing for Moscow Mules…
They are refreshing and delicious and one of our favorite cocktails any time of year!  Plus they can be quite dangerous, which always makes things fun ;)
This little recipe we threw together is perfect for the holiday season, using a seasonal fruit, the pomegranate.  The mixture of the ginger beer and the pomegranate flavor is so yummy, we dare you not to love it!!  They are the perfect treat to have ready for your guests as they enter the door this holiday season!!  Enjoy, and be safe!
All Photos by Megan Welker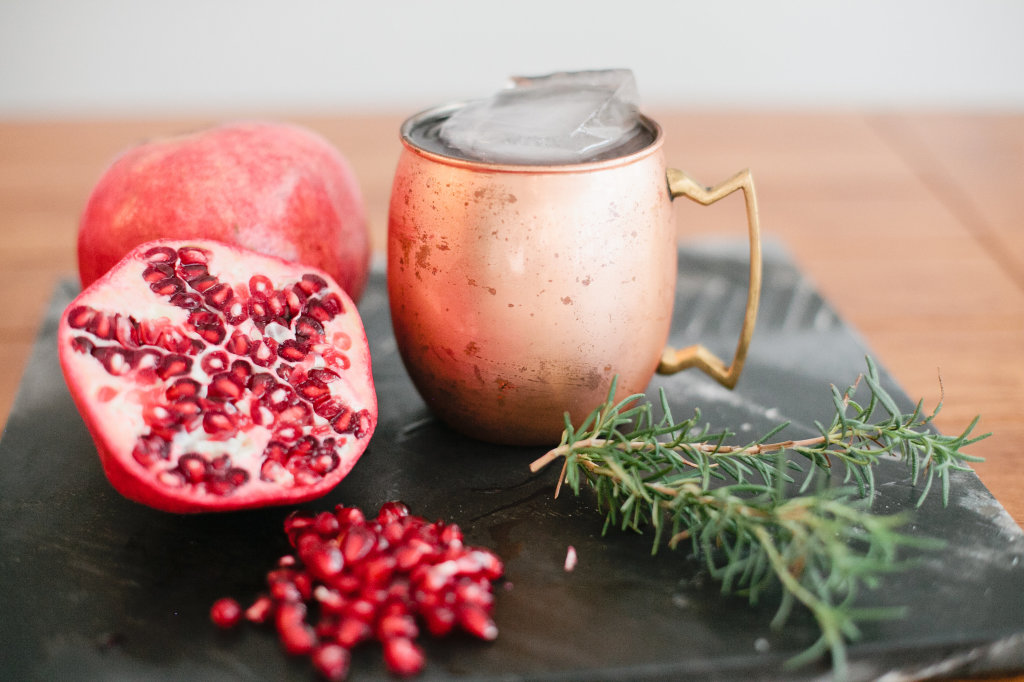 Ingredients
Vodka
Pom Juice
Ginger Beer
Pomegranate Seeds
Lime
Rosemary Sprig
Fill mug with ice and add 2 shots of vodka, next add about 3 oz of Pom Juice and fill with Ginger Beer.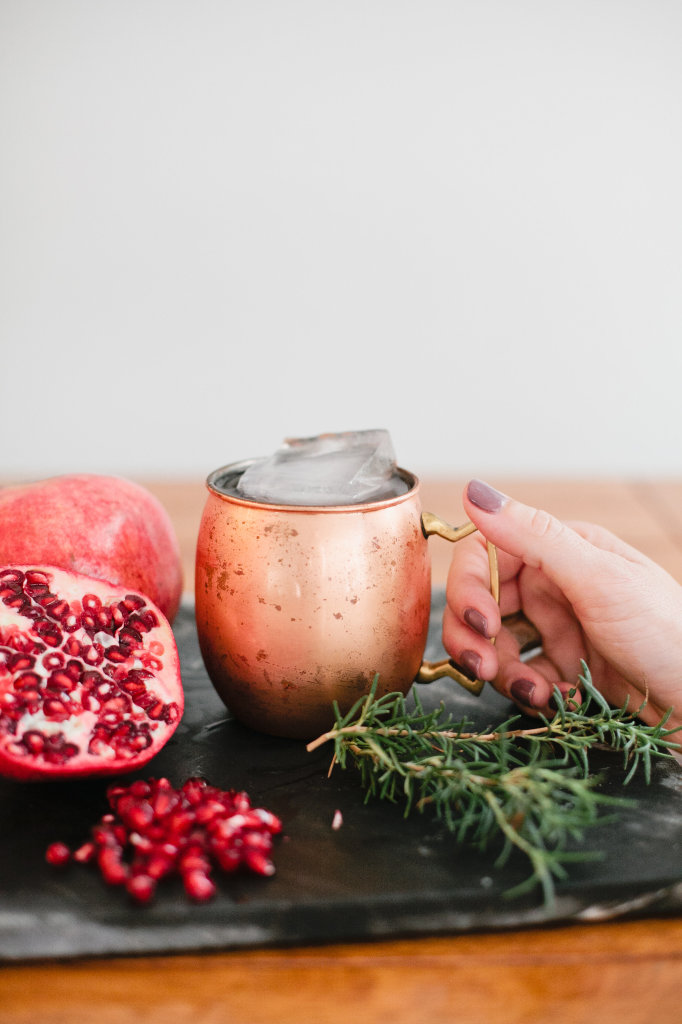 Squeeze in the juice of about a half of a lime and top off with some pomegranate seeds and a sprig of Rosemary.
Tis the season for some Merry Mules!