Remember our cocktail post a few weeks ago where I talked about herb inspired cocktails?! Well I've got another one up my sleeve this week! For today's cocktail I made a rosemary ginger margarita and I have one word for you…. Yum!!
The smell of rosemary reminds me of my mom, she grows it in her yard and cooks with it frequently. She loves to pick it growing in the wild, or other people's yards, whichever is easier if she's cooking away from home. Some may even call her the rosemary bandit! Haha!
Since she is also a lover of margaritas this cocktail was made for her! It's refreshing with a kick and perfect for the warmer days coming up. Keep scrolling for the easy recipe!
Photos by Ari Moshayedi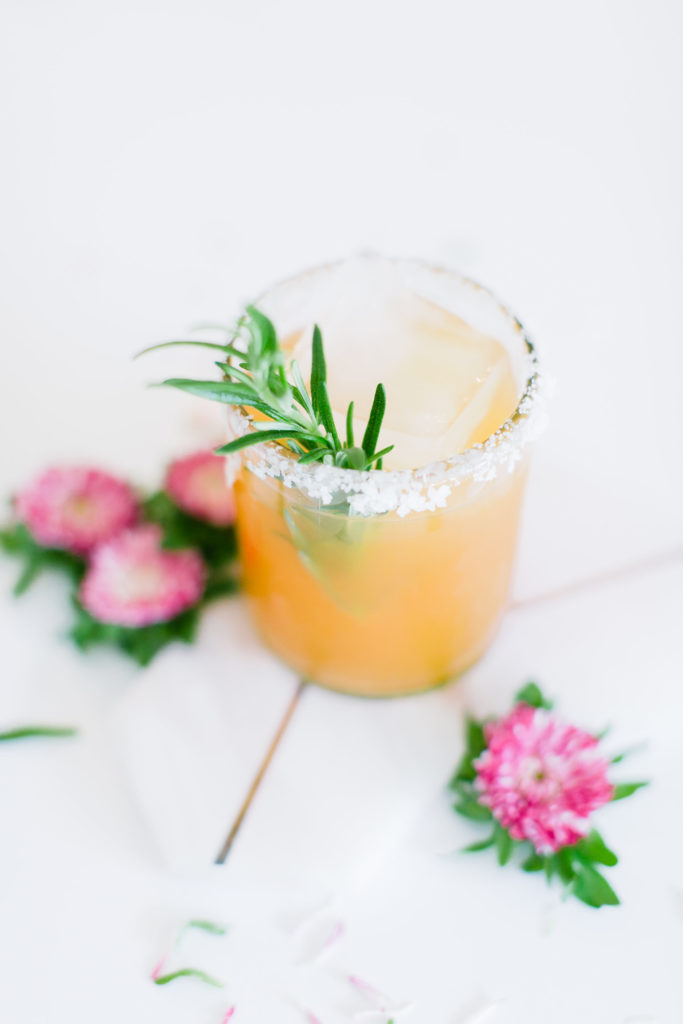 Ingredients
3 Ounces Agave Tequila
Juice of 3 Limes
3 Tablespoons Rosemary Ginger Simple Syrup
Ice
Splash of San Pellegrino
Salt for the Rim
Simple Syrup
1/2 Cup Coconut Sugar
1/2 Cup Water
1/2 Ounce Ginger Chopped
1 Large Sprig of Fresh Rosemary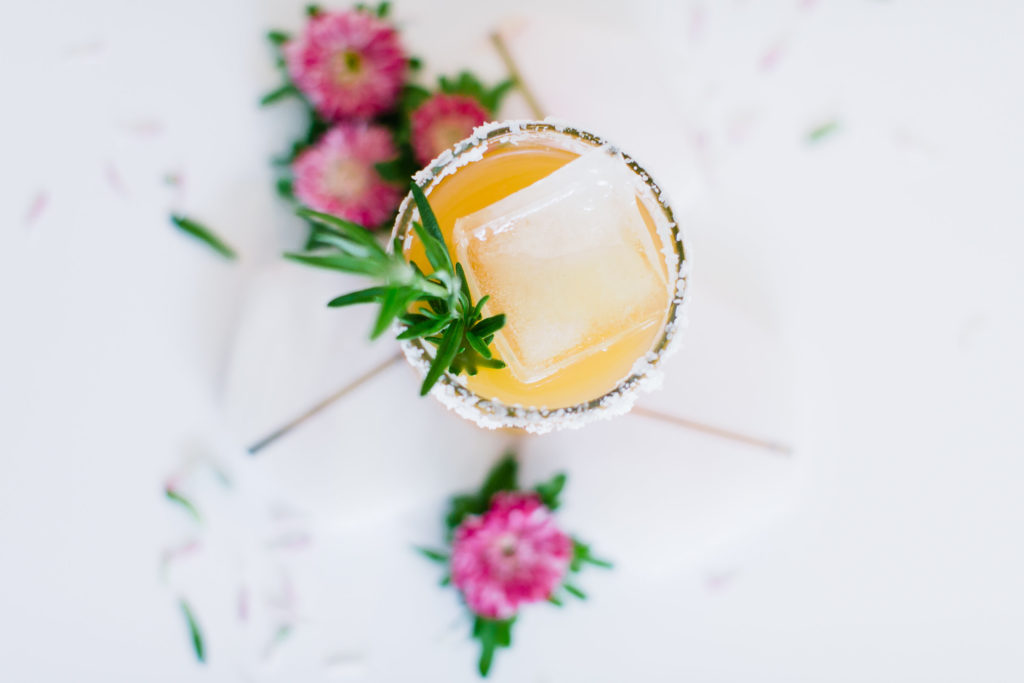 Instructions
For the simple syrup simply combine ingredients in a small sauce pot and bring to a boil. Once boiling turn the heat off and let sit for 30 minutes for the flavors to infuse. Strain into a jar and store in the refrigerator until ready to use.
Rim 2 glasses in salt by using the lime to moisten the rim and then dip into the salt.
To make the margarita combine 3 ounces tequila, juice of 3 limes, and 3 tablespoons simple syrup in a cocktail shaker or jar. Shake and strain into ice filled glasses. Top with a splash of San Pellegrino.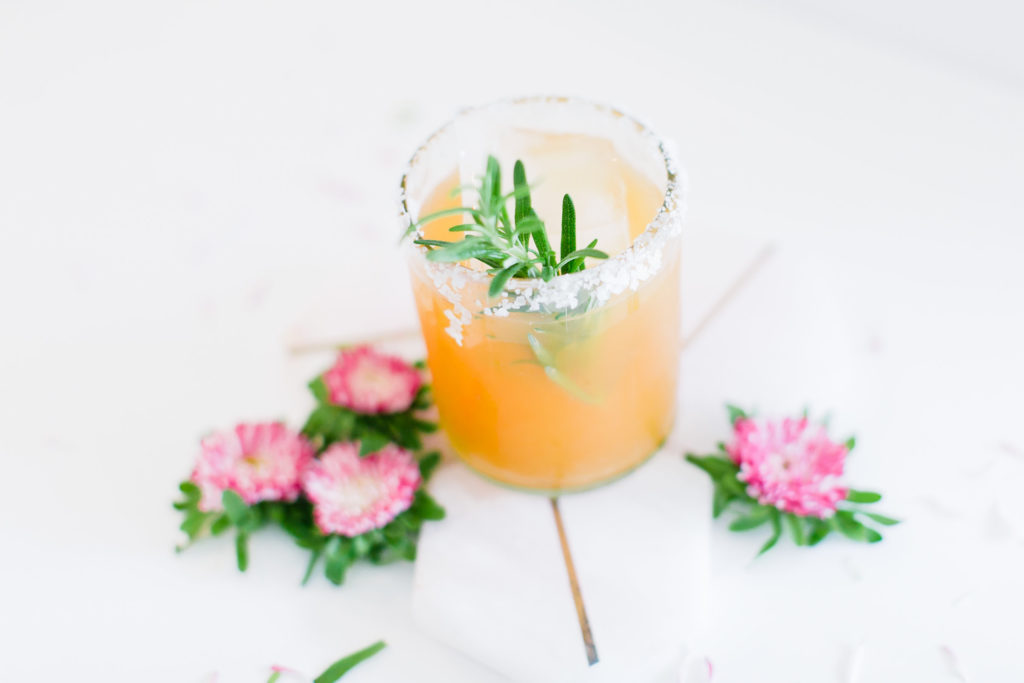 Enjoy!!! Happy Friday!
xx
Jacquelyn