You may have noticed that we have a major crush on Wild Child Party. We have done quite a few photo shoots with them lately and can't get enough. They are the best when it comes to party goods and more in the Southern California area. Today we're sharing a tour of this amazing Long Beach, CA shop and an interview with owner Jolie Dionisio.
All of the pretty photos are by Megan Welker.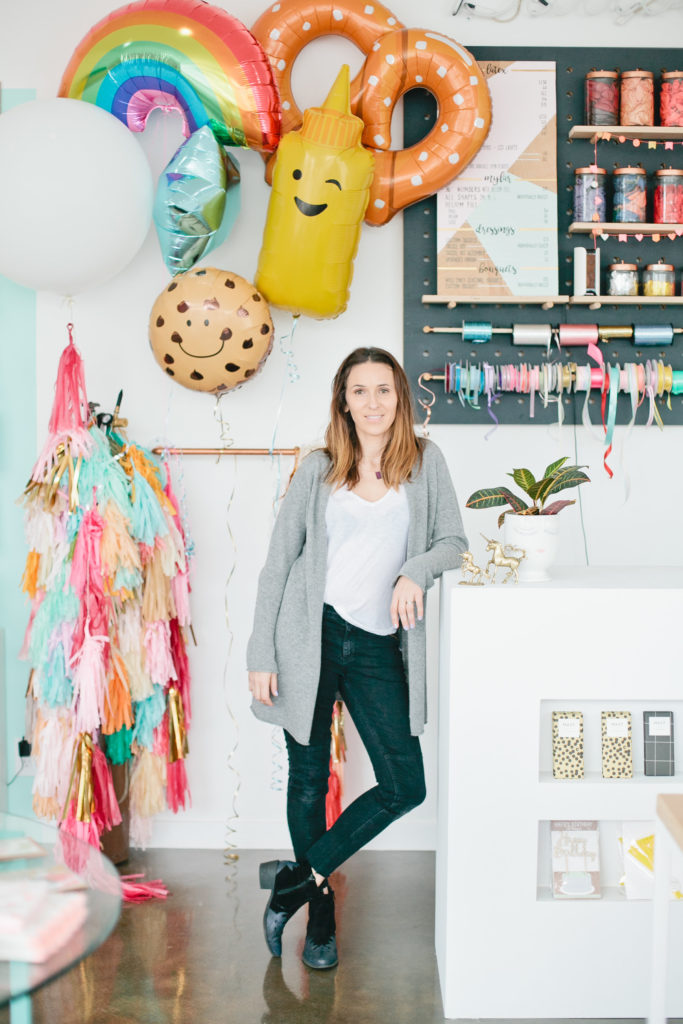 How and when did Wild Child Party come to life?
It was kind of an accident … I knew from throwing my own kids' parties that sourcing great stuff was so time consuming, but my thinking early on was more a website or etsy store. An opportunity arose in 2015 to put together a 'grab and go' pop up shop in a local boutique. I saw very quickly the demand was there so I shifted gears and found a space of my own … within one year we outgrew that space which led us to the amazing shop we have now..
Wow. Lots of great things! I love creating with my team. It is so much fun to bring a theme or feeling to life for a customer's event – being apart of these special occasions and sharing in the joy of others is really rewarding. Everyday when I walk into the shop I feel proud of what our team has accomplished in such a short time.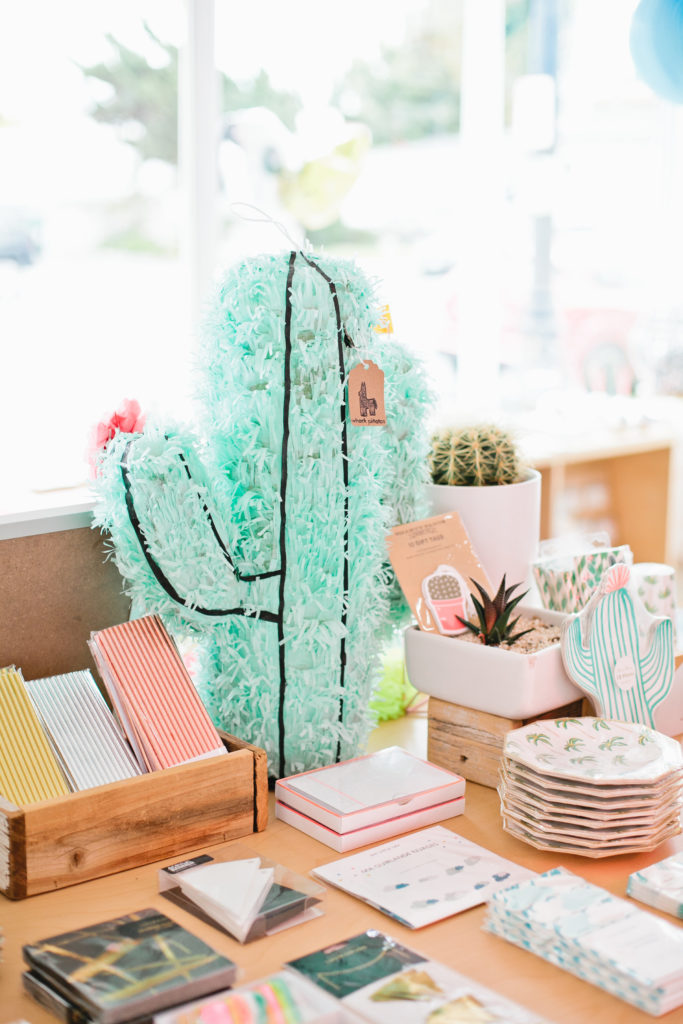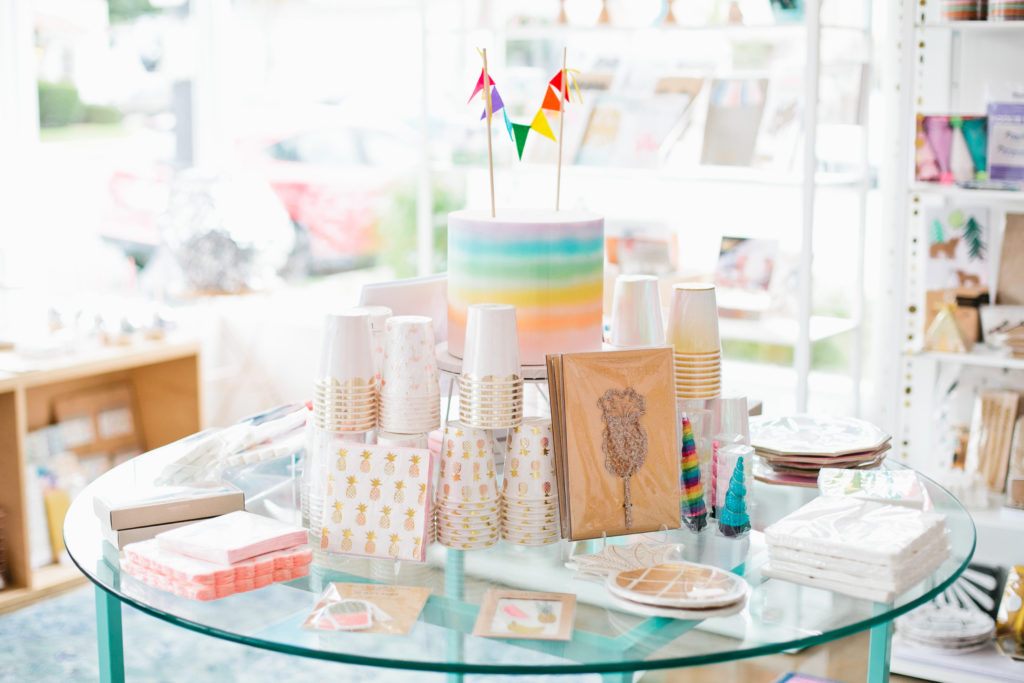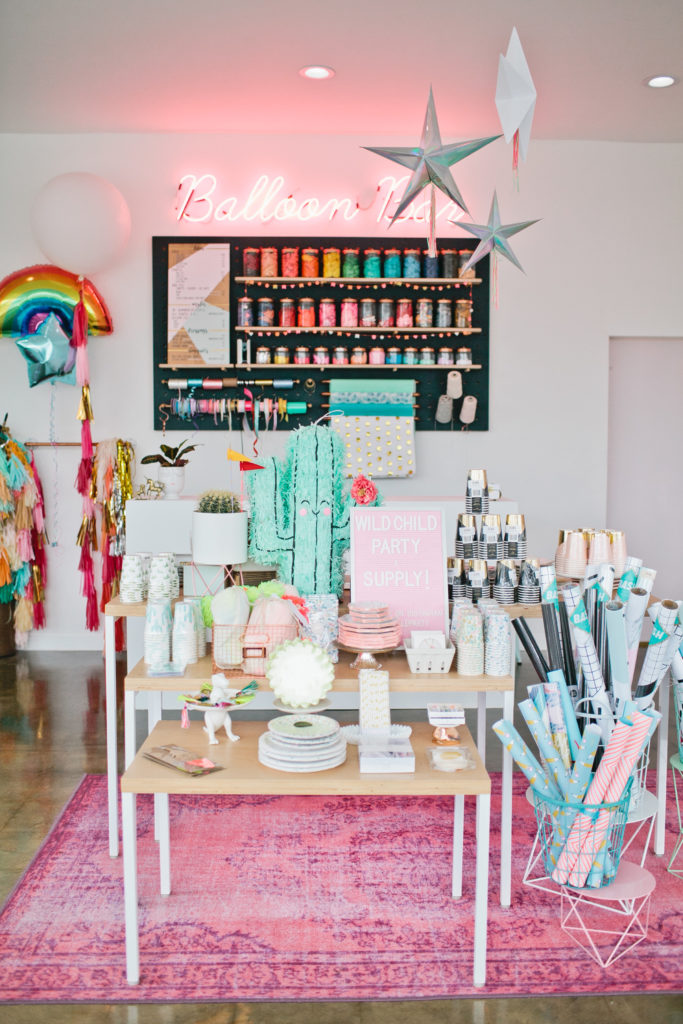 Wild Child is our go to shop for party supplies, talk to us about how you have such a well curated store…
I live for the hunt. Whether the local flea market or a boutique off the beaten path I am constantly searching for beautiful things. For the shop I try to be very thoughtful of the products I would want to have at my own party and stock with that mindset. We don't have any filler product. Everything in there we have picked to make our customers events memorable.
It was hard early on. I transitioned overnight from a stay at home mom into a business owner running an event styling service, retail shop and now an event space. Not easy with 3 children. I found balance in making sure that when I was home to be available and present to the family. The other lifesaver is finding people you trust to pick up the ball and run when you can't. Wild Child is a team effort – I certainly couldn't do this on my own, or with out the super support of my husband, he had my back so hard and non of this would be possible without him.
We specialize in children's parties, but any chance where we can create an experience of our own design – thats what gets me excited. A simple idea or feeling can lead me down the rabbit hole of inspiration and next thing I know we have a full blown party. Like I said earlier when we can be a part of bring people joy – well there is nothing better than that.
The 15'x22′ space is adjacent to our retail shop. It has floor to sealing windows and beautiful daytime light so its very versatile for kids parties, photo shoots or small workshops. We rent it out for a reasonable hourly rate and on occasion, for some larger events we will shut down the shop. We recommend no more than 25 guests to keep it comfortable, but it is a great solution for locals looking to host a beautiful event or throw a party for their kids.

Right now we are just trying to keep our heads down and focus on making the company the best it can be. We have several events leading us into summer… hopefully a beijos event or two – wink wink! Oh! And we have begun to explore other locations and even our own line of goods – which could be a lot of fun!
We can't wait to see what you dream up next!
xx
Jacquelyn