Our little buddy Cohen turned one and his mama Becky was kind enough to ask us to be a part of it! This family is special as we helped with big sister Kennedy's 1st birthday 4 years ago! Kennedy is now a Beijos super model and I'm just waiting for Cohen to get a little older and partake as well! Becky held the party in their front yard and wanted to make it extra special with a fun Star Wars theme. She chose such a fun color palette that I haven't seen done for a Star Wars party before, so I was excited! Let's start scrolling, shall we?
Photos by our buddy Corrie Lynn Photo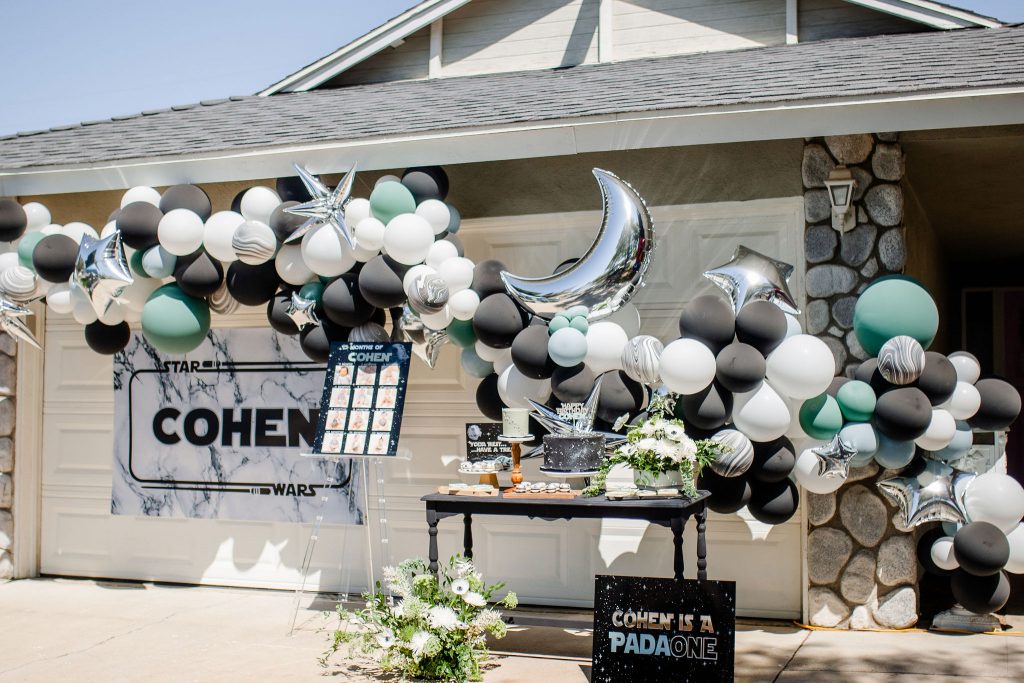 The garage door was decked out in the most amazing balloons by Simply Wild Party. I loved the muted green mixed with the black and metallics, plus that marble touch is so rad! We also had this crazy cute sign made on Etsy that is pretty perfect. Playing with that infamous Star Wars font is always fun!!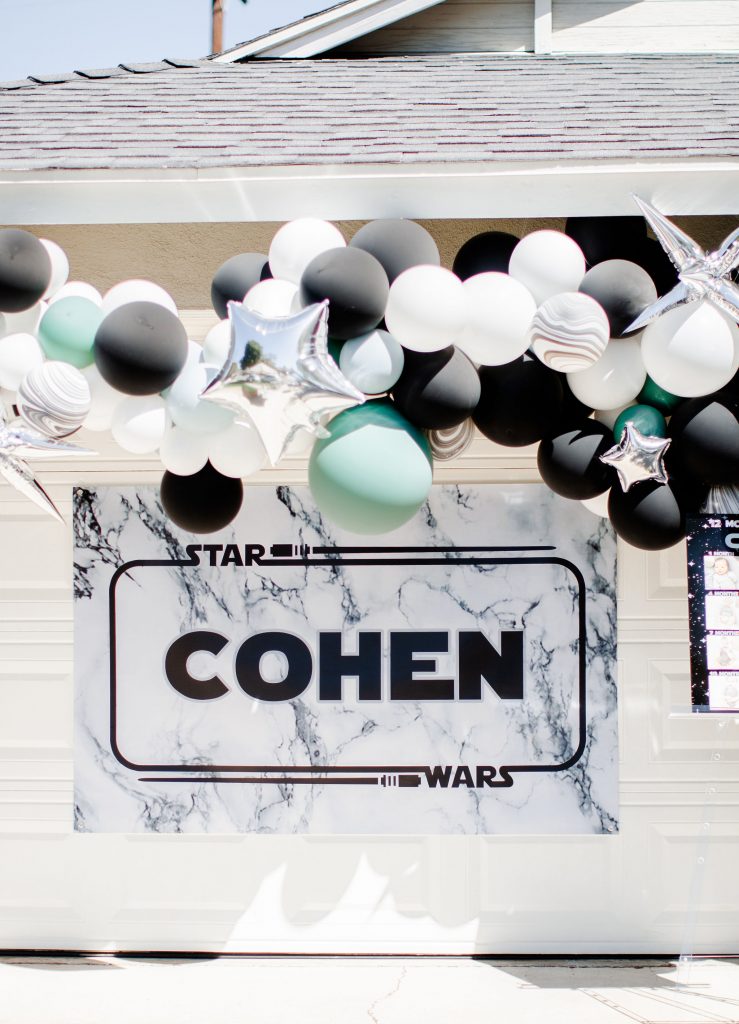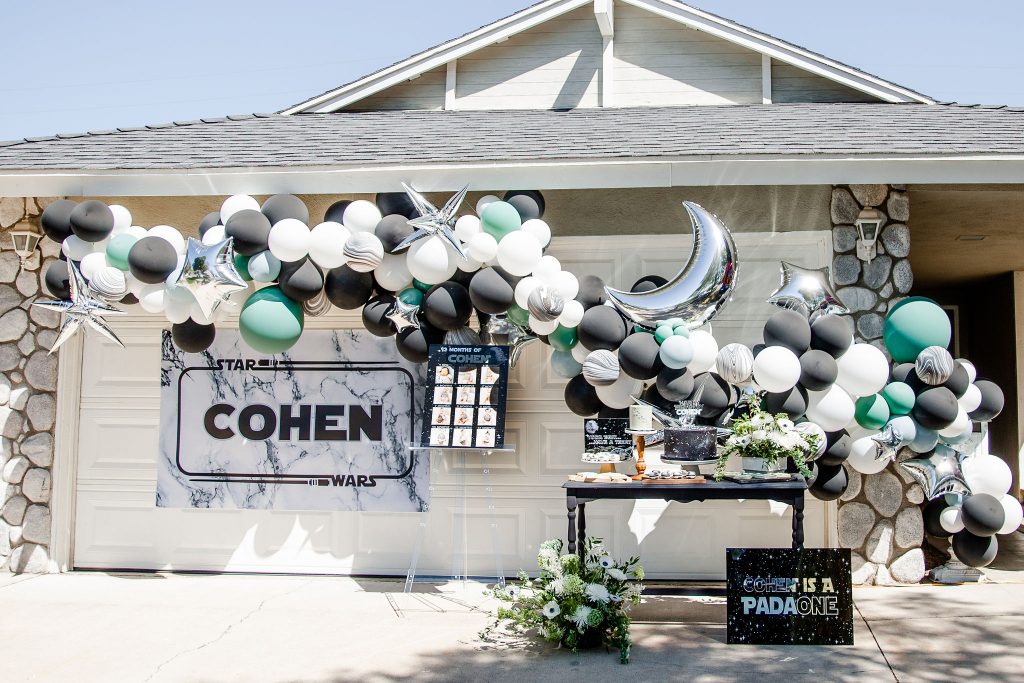 One of my absolute favorite details for a first birthday party is this month-by-month sign. It shows off that crazy first year and how much those cuties grow! Creative Amme is responsible for this amazing sign, isn't it adorable?! She's always so great with detail!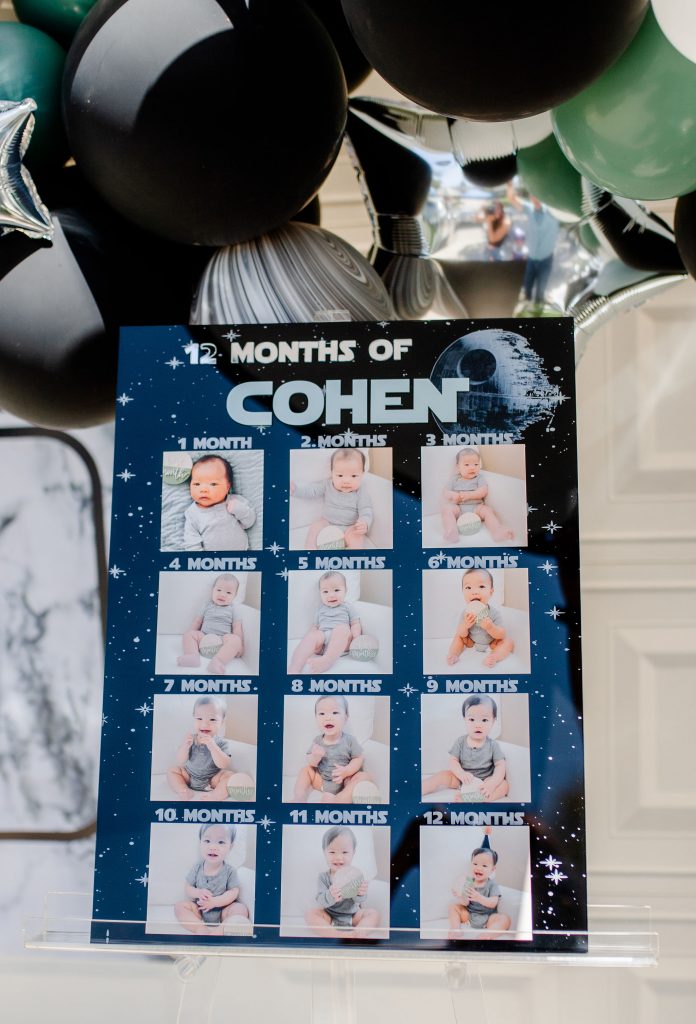 The dessert table was out of this world!! Of course Sweet & Saucy Shop made our dreams come true! Not only was there an amazing galactic cake but there was also an adorable smash cake. Plus macarons and cookies that are pretty darn impressive! Go ahead and take a closer look…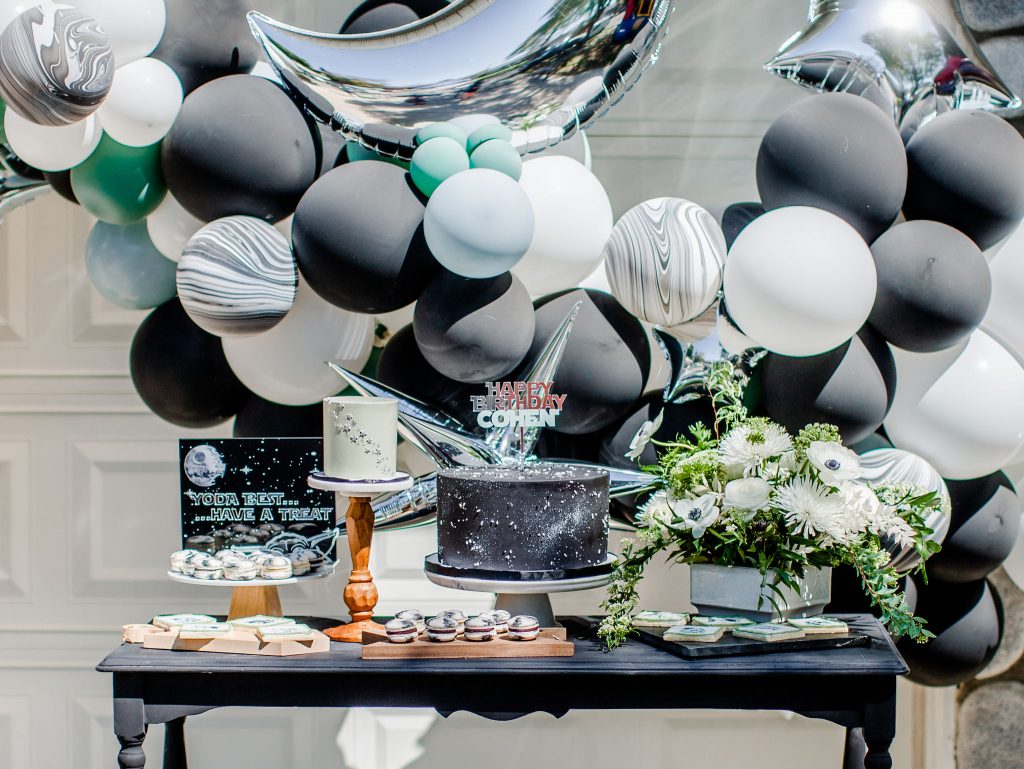 The perfect metallic cake topper from our girl Malisa of Creative Amme!!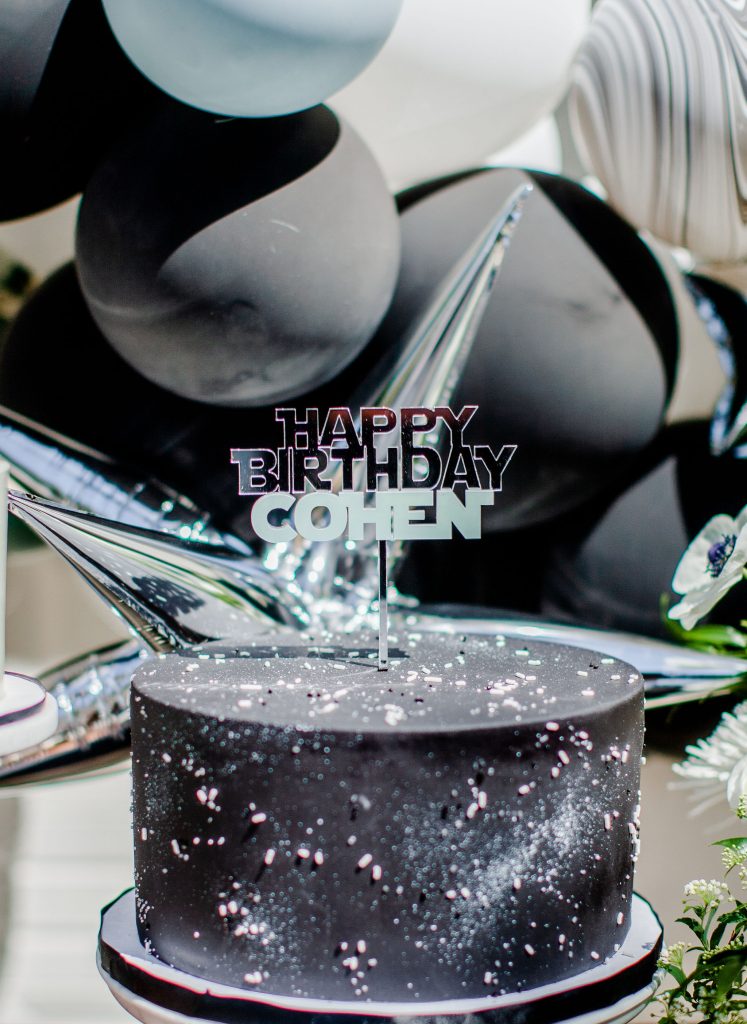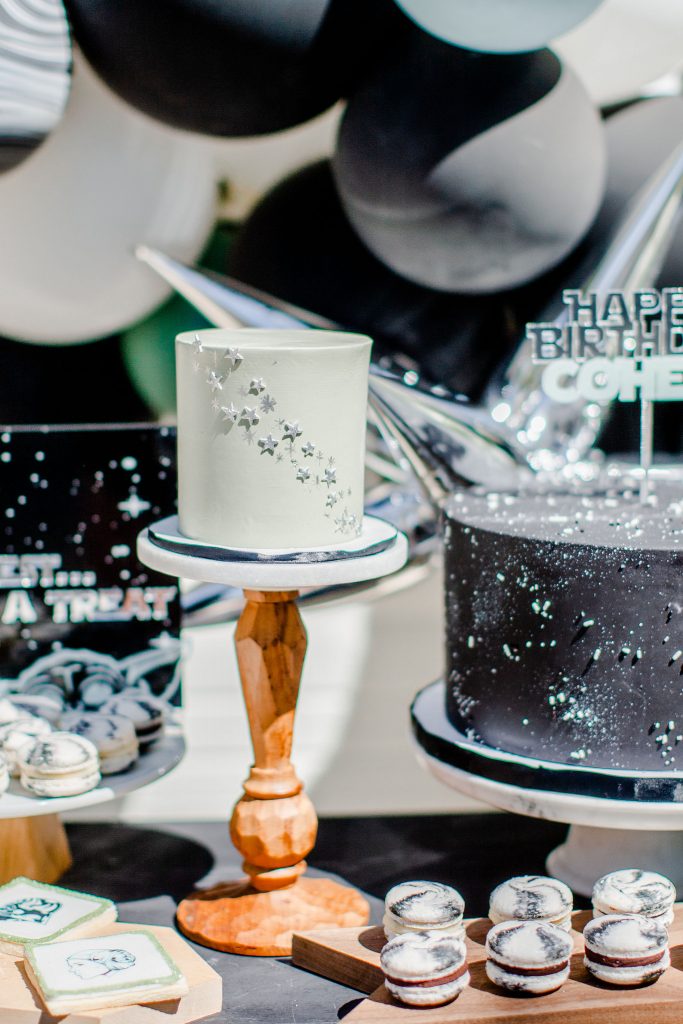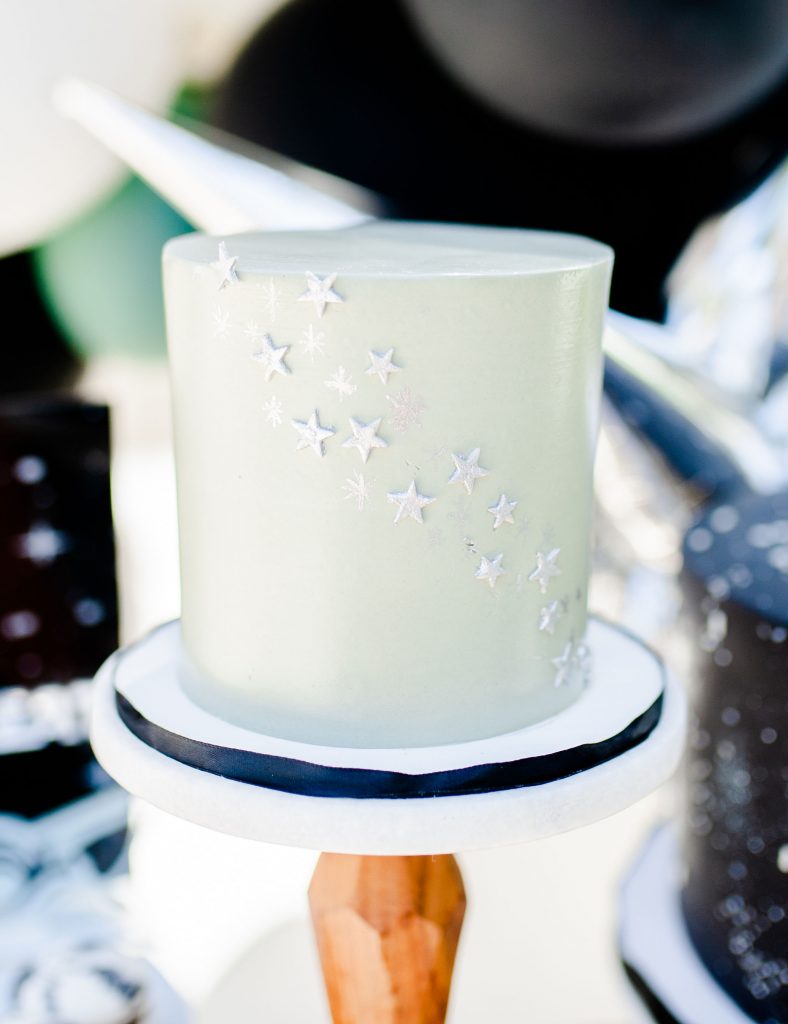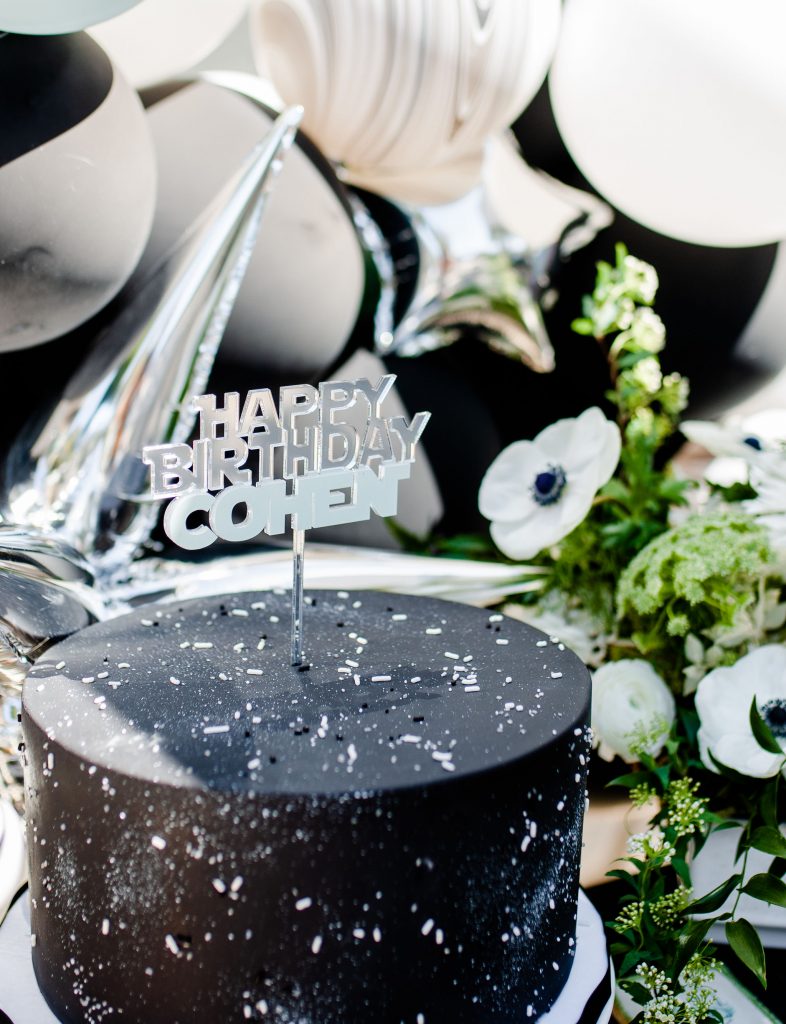 Loving all of that perfect signage Creative Amme did as well! All the details just make this party. And those pretty floral arrangements you see are by Sprig & Spring!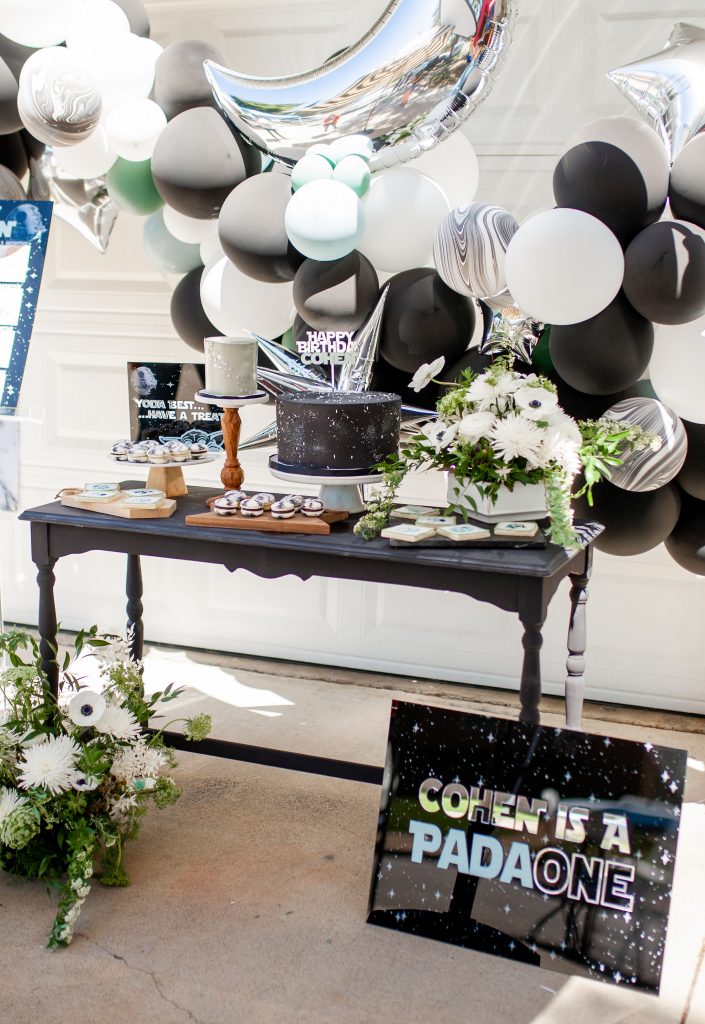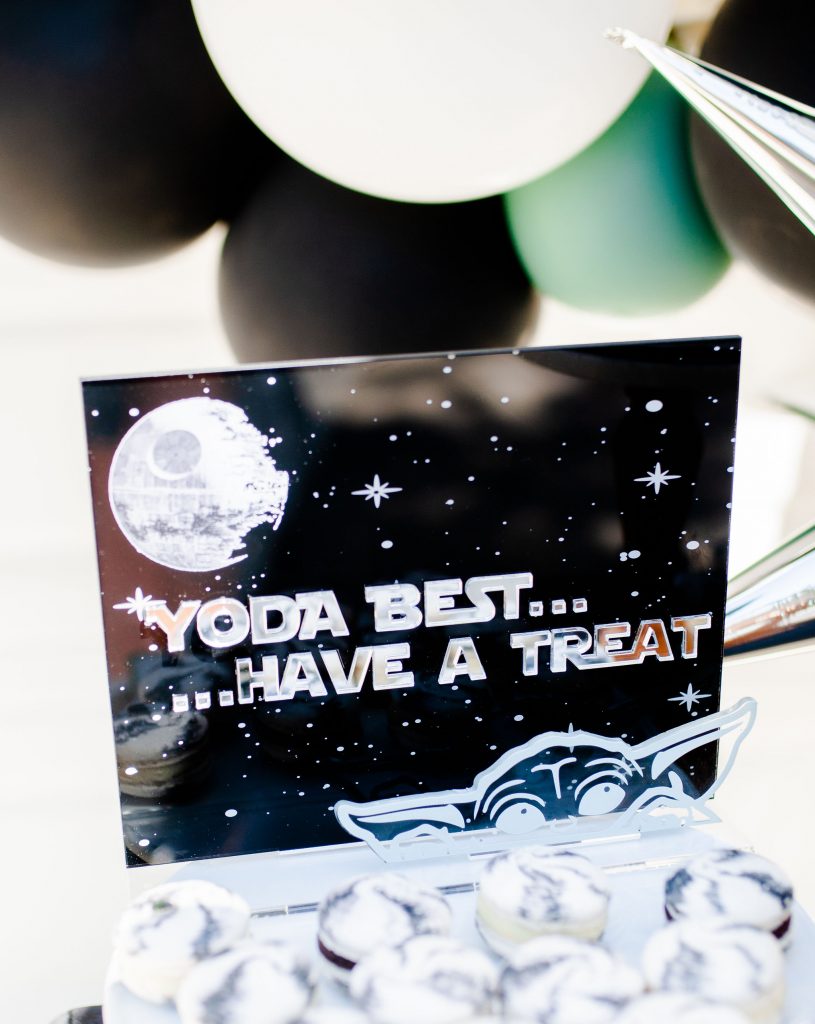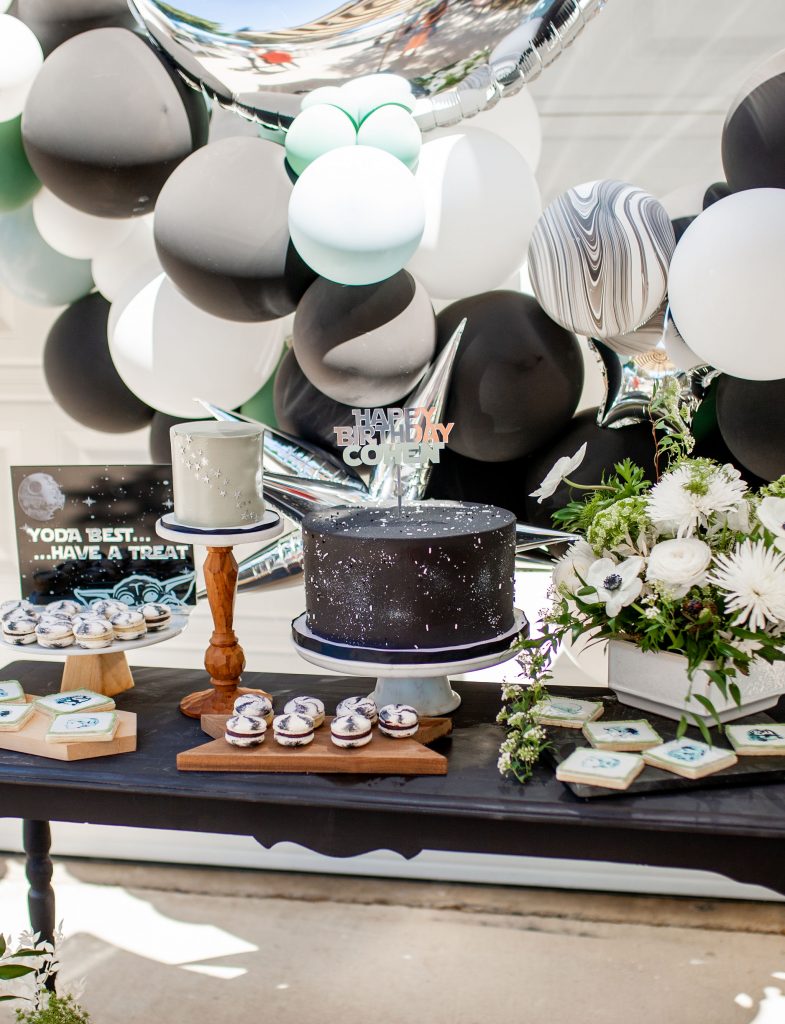 Can you even with those cookies?!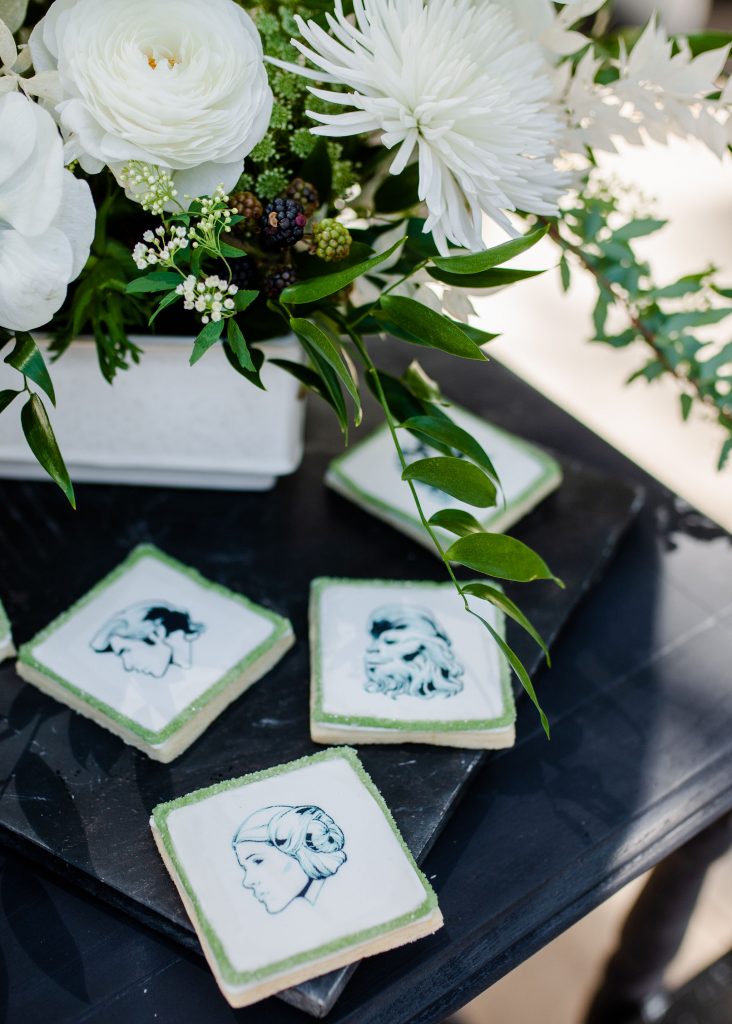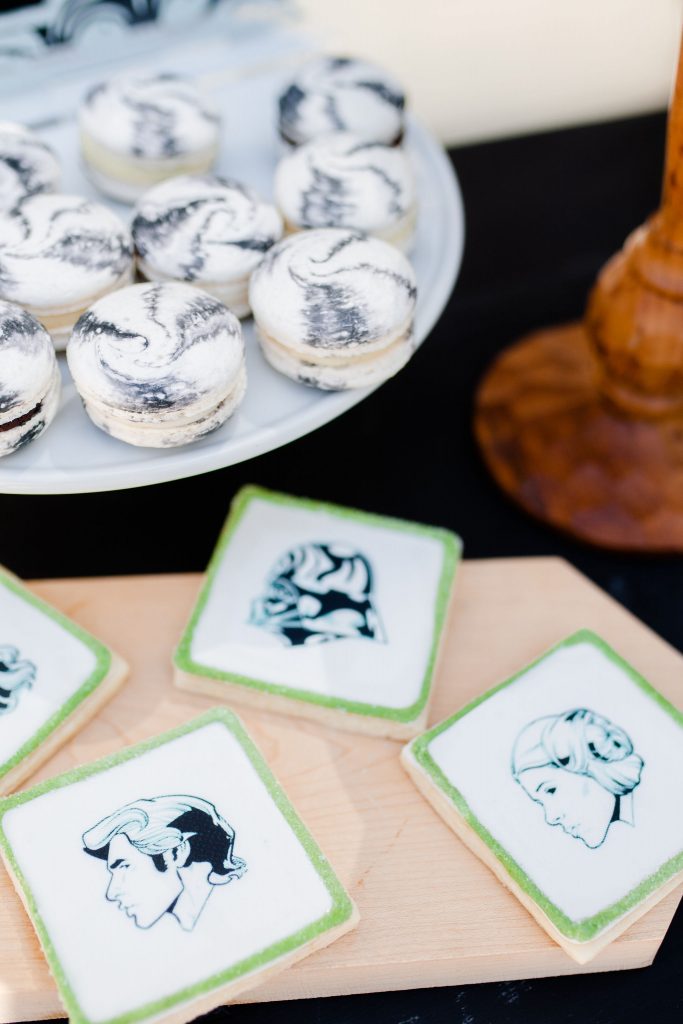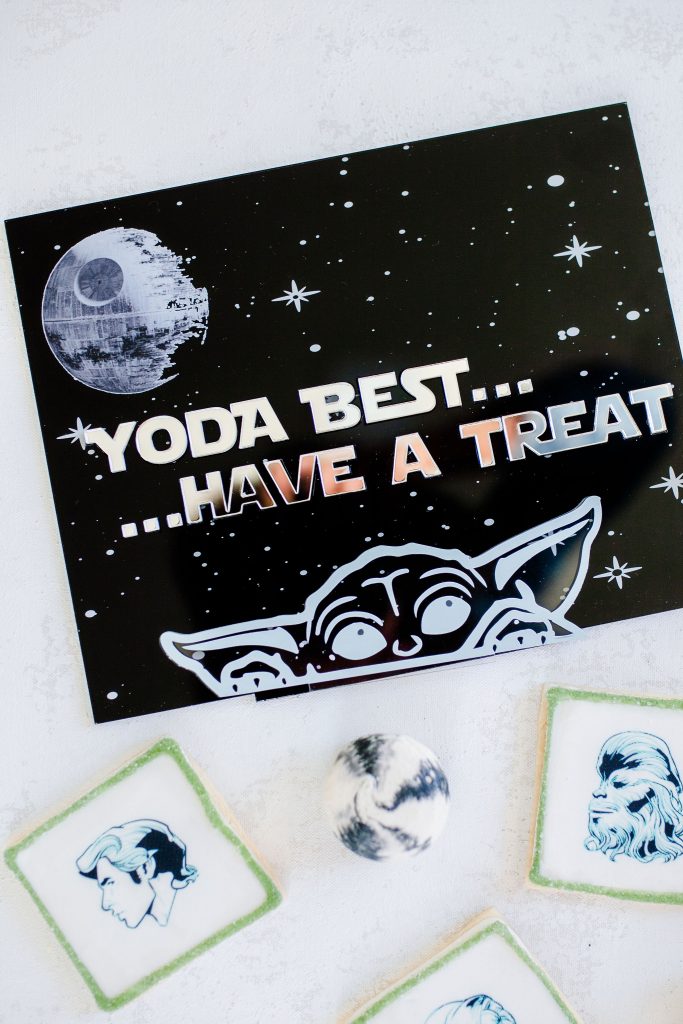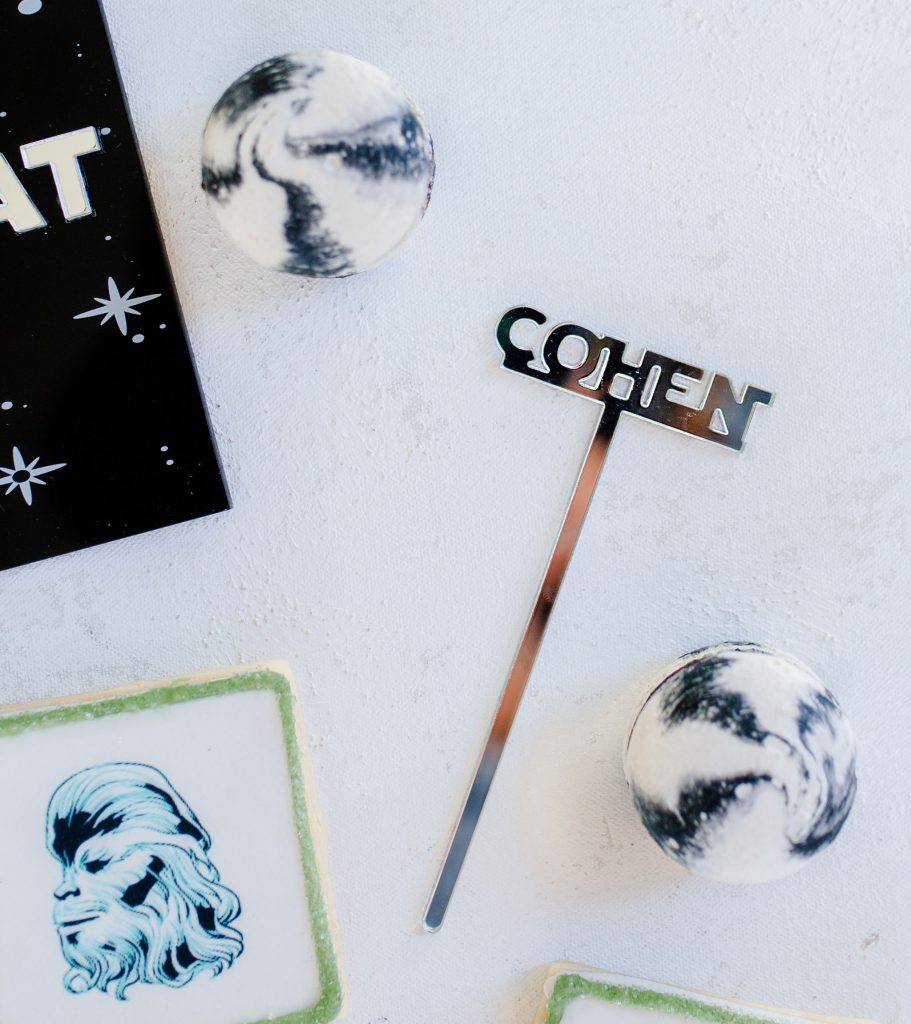 There's the cutest brother sister duo!!! Kennedy wore the perfect Star Wars dress and can you even with baby Yoda Cohen?! DYING!!!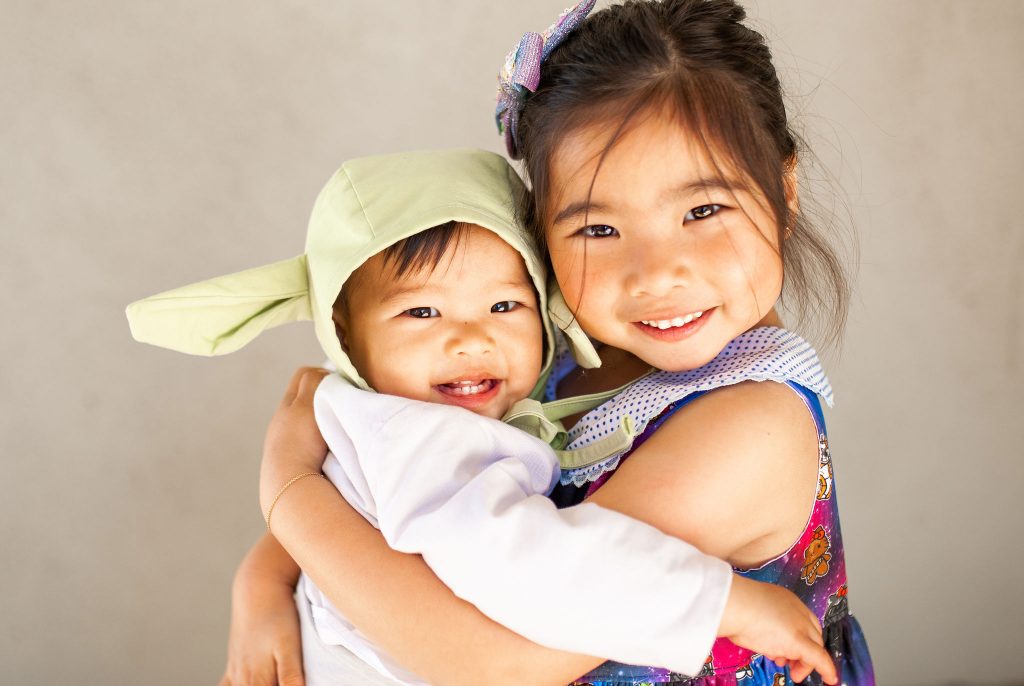 The cutest family ever!!! Frampi was even there!!! Haha!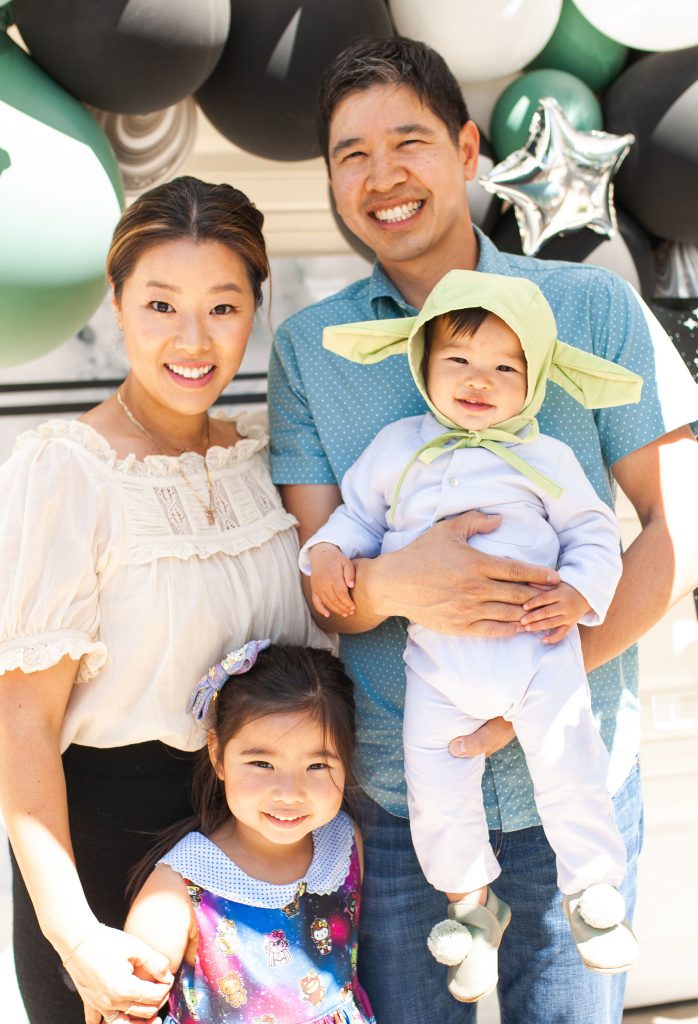 Of course the parents wore the perfect vans to complete the family ensemble!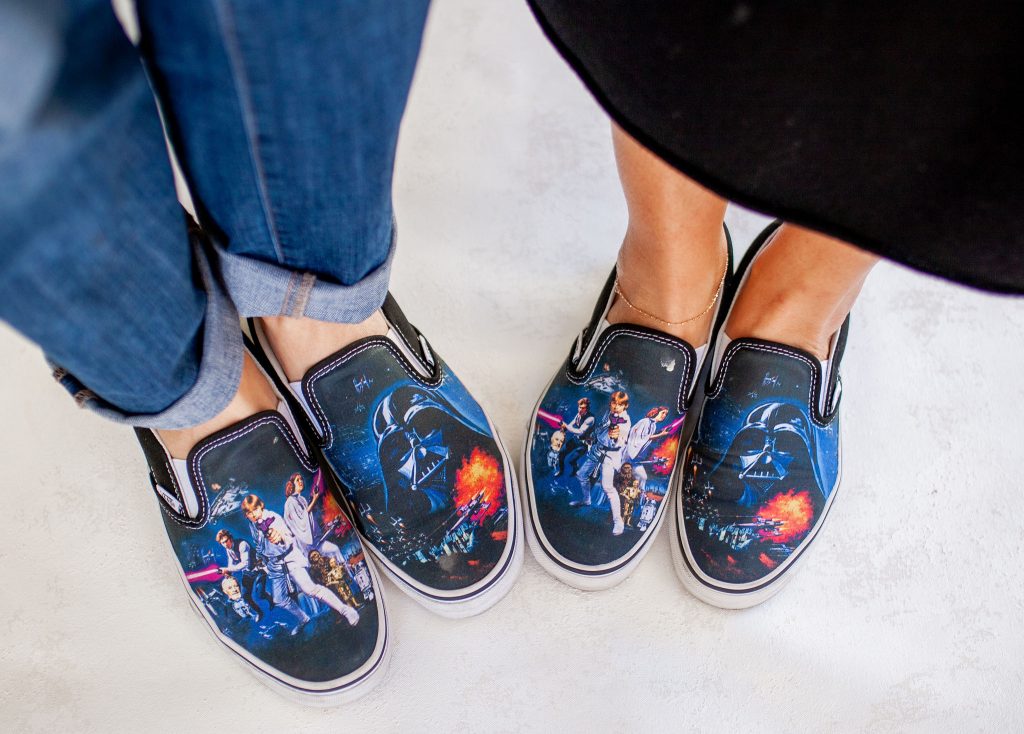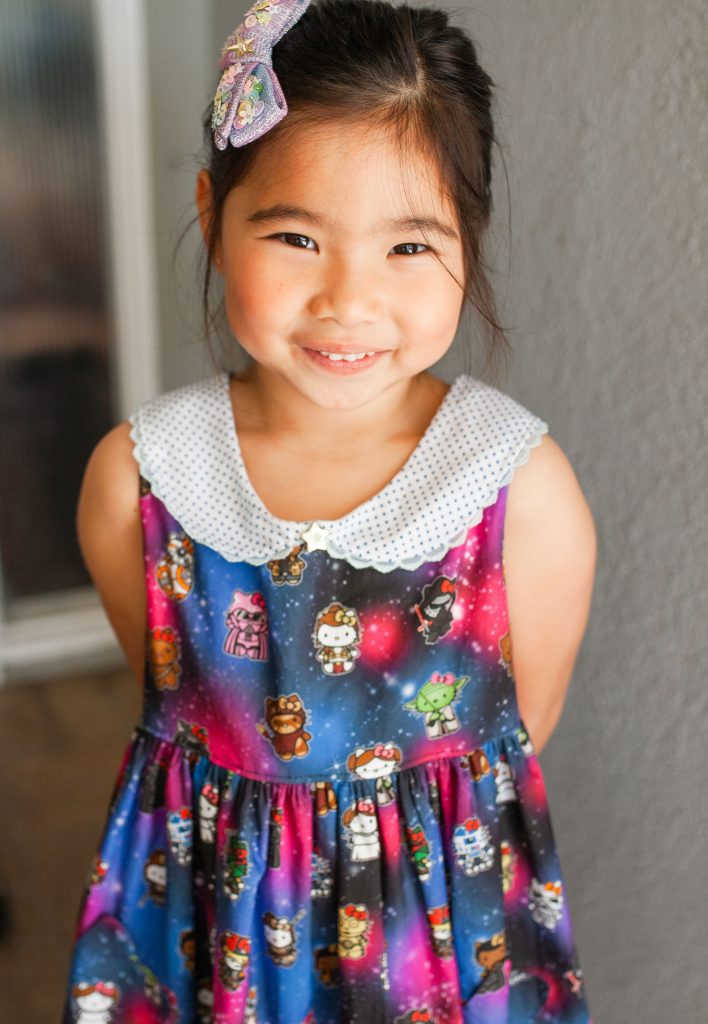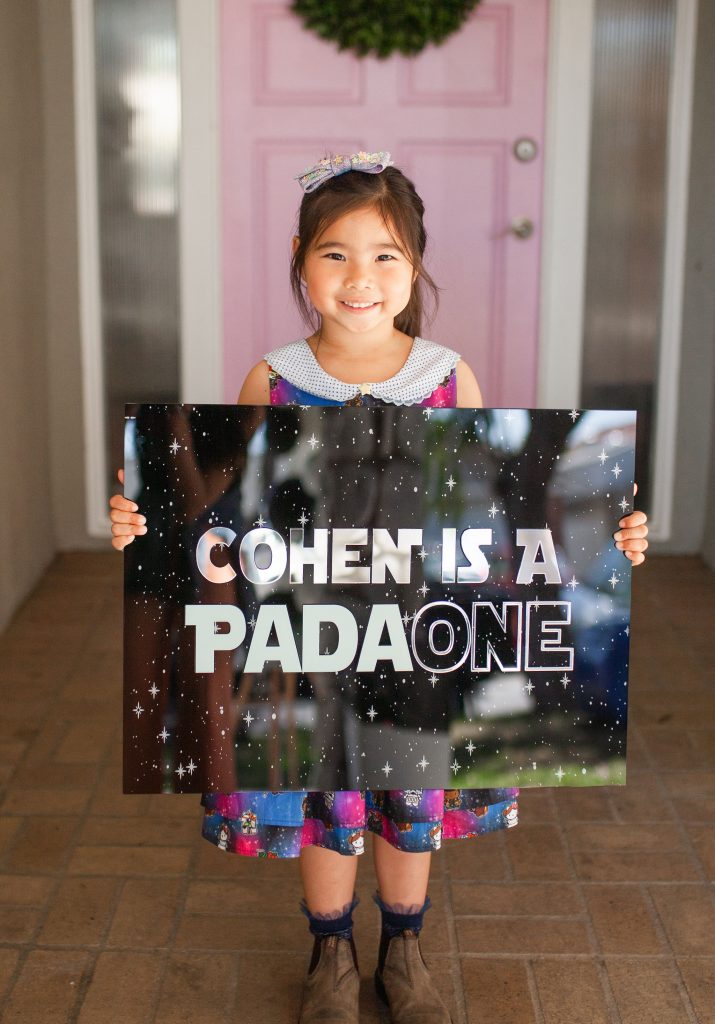 I didn't think it could get cuter then the grandparents showed up!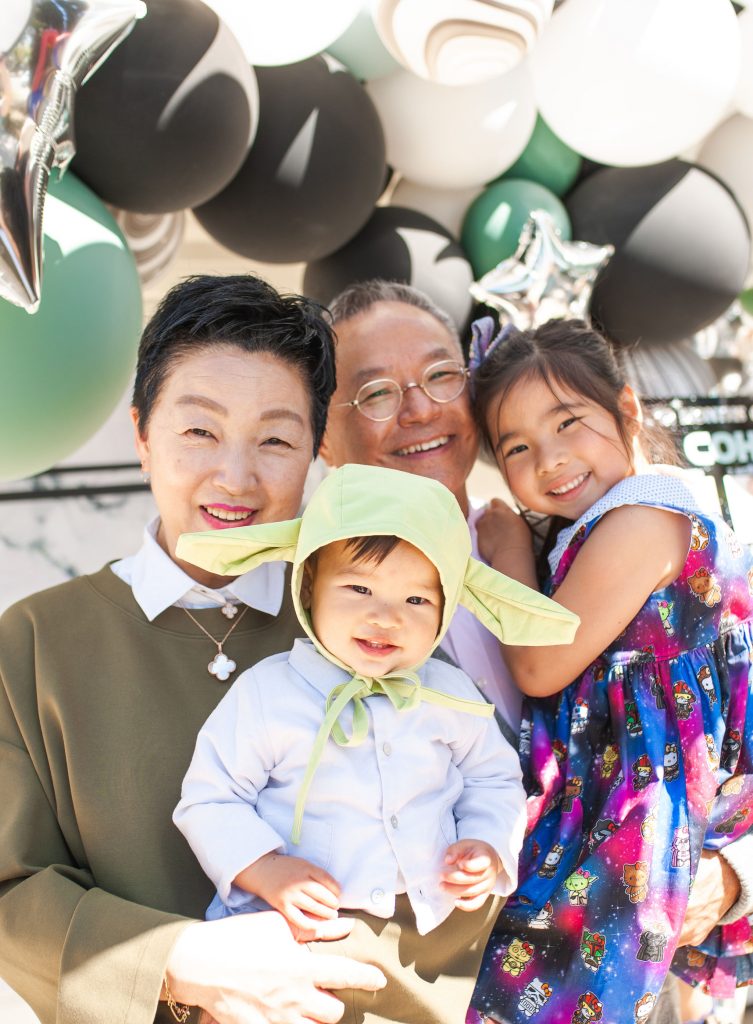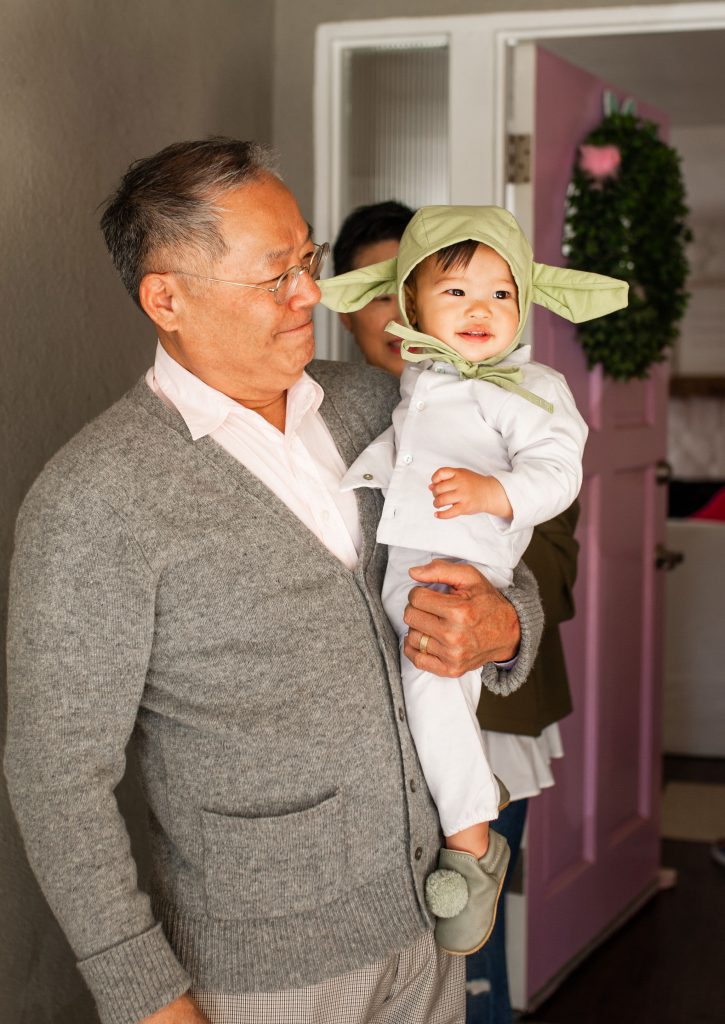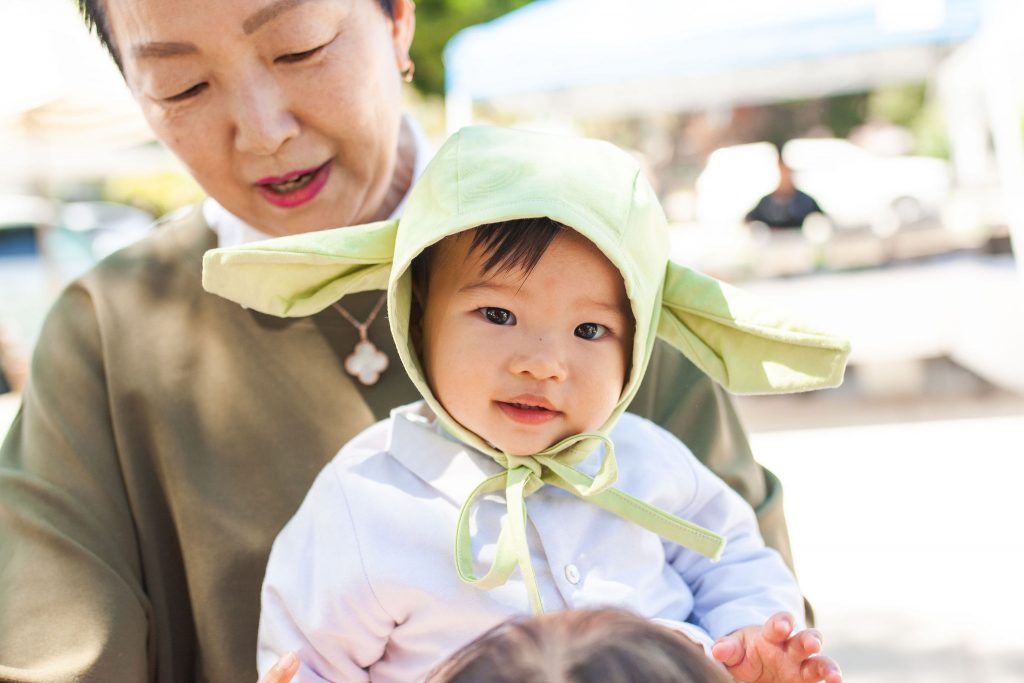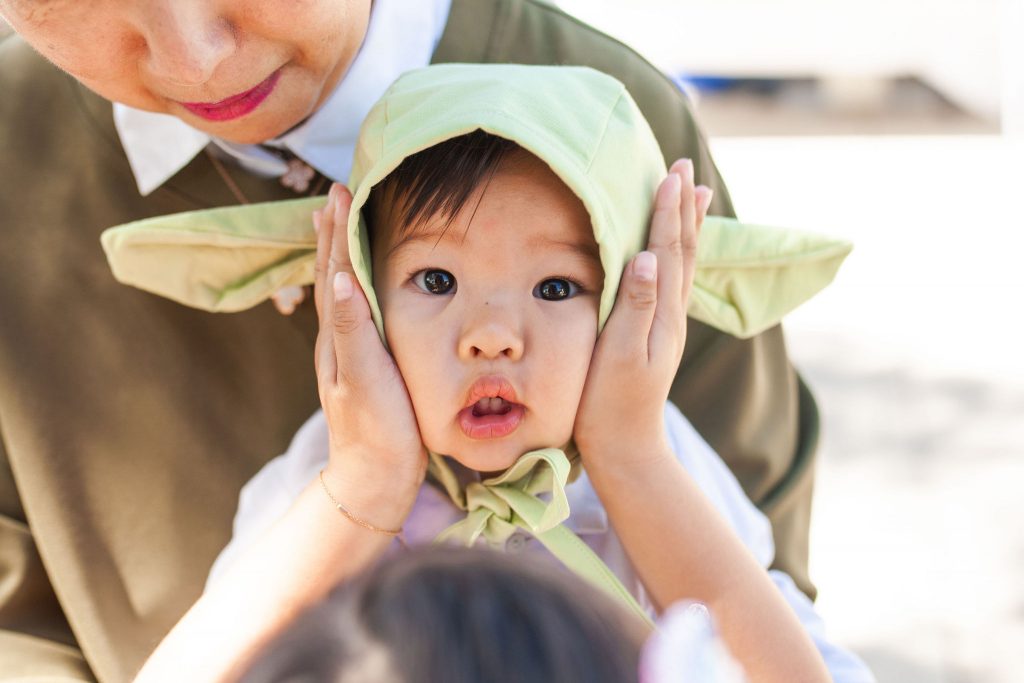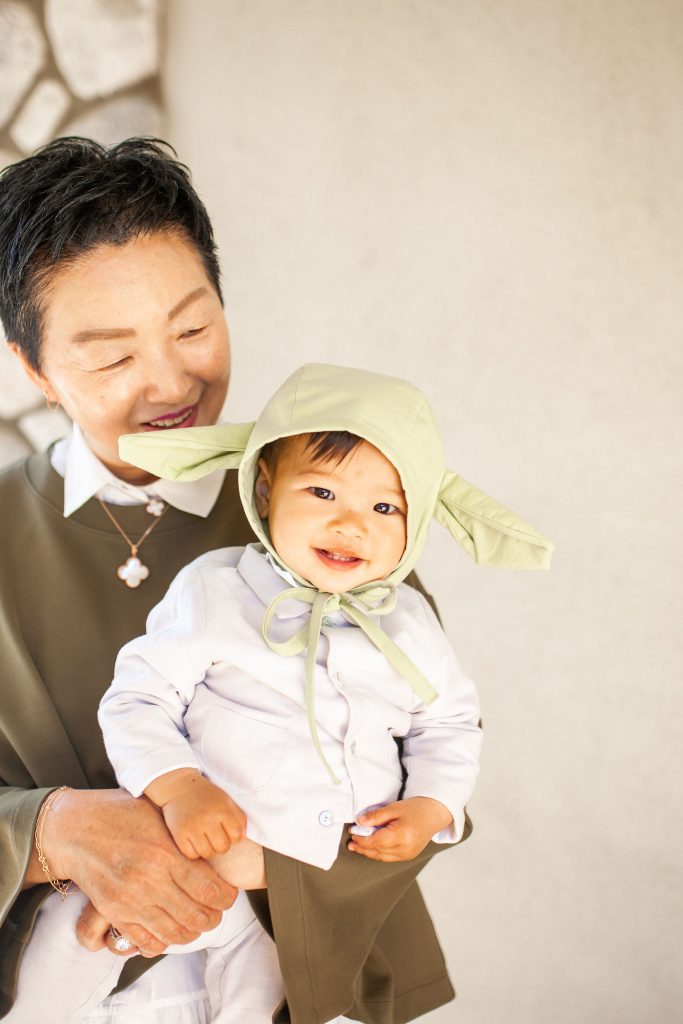 Cohen's high chair setup was pretty stellar! He was ready for that smash cake!! And again, those Simply Wild Party balloons are incredible! They did such a great job!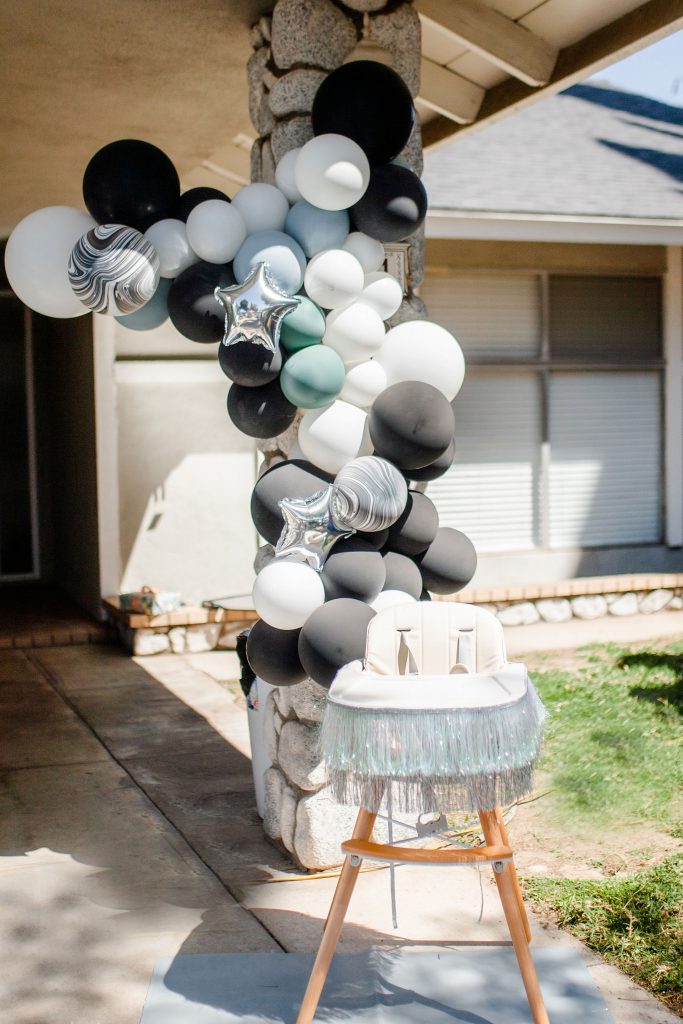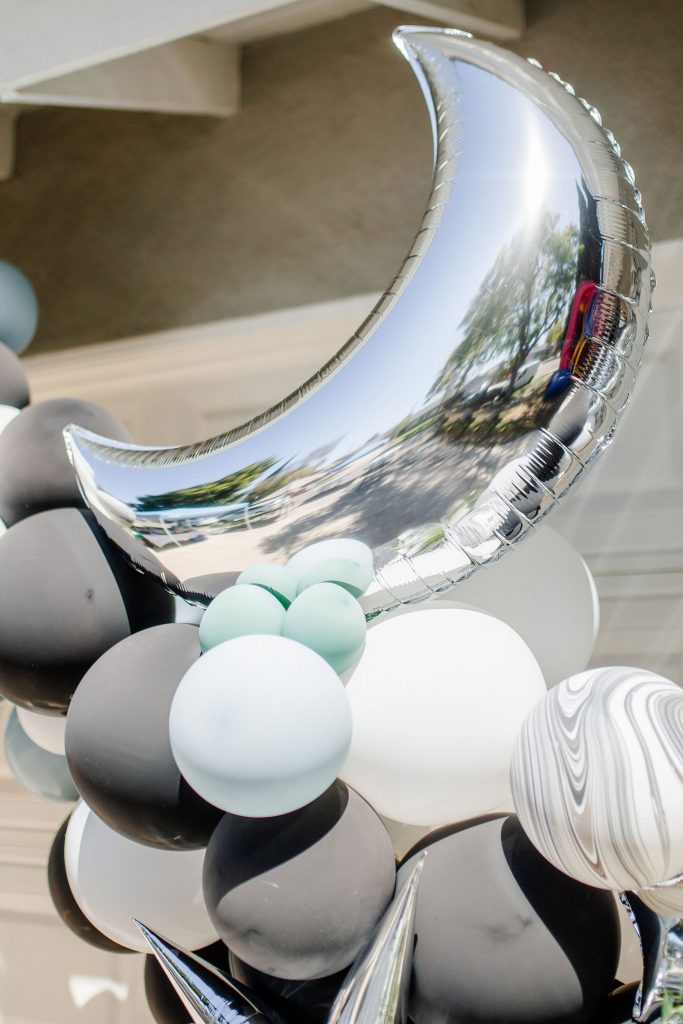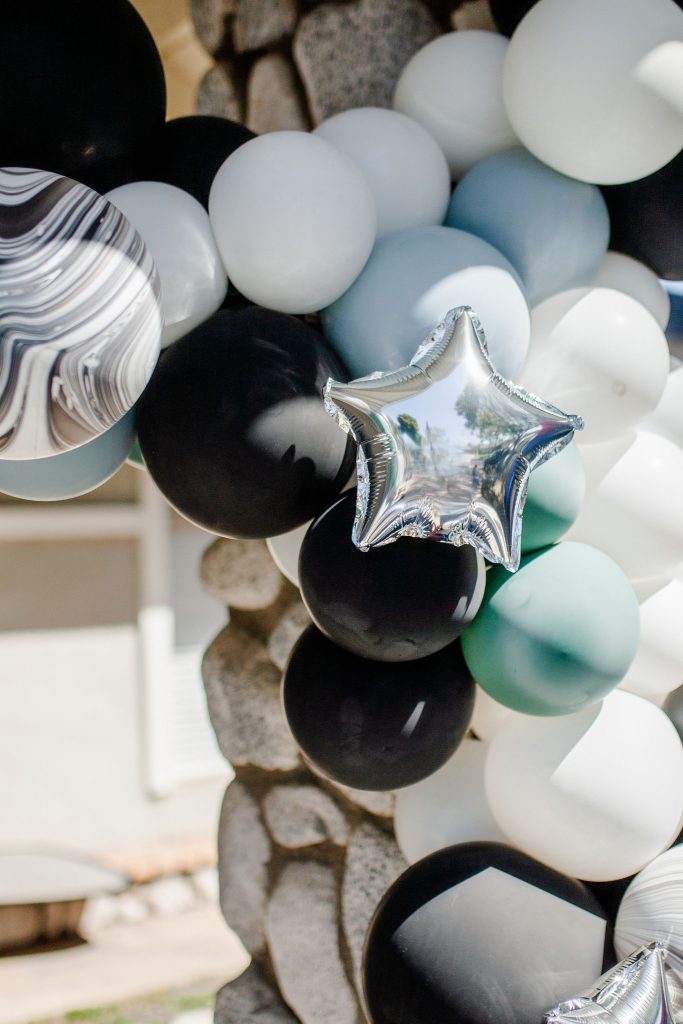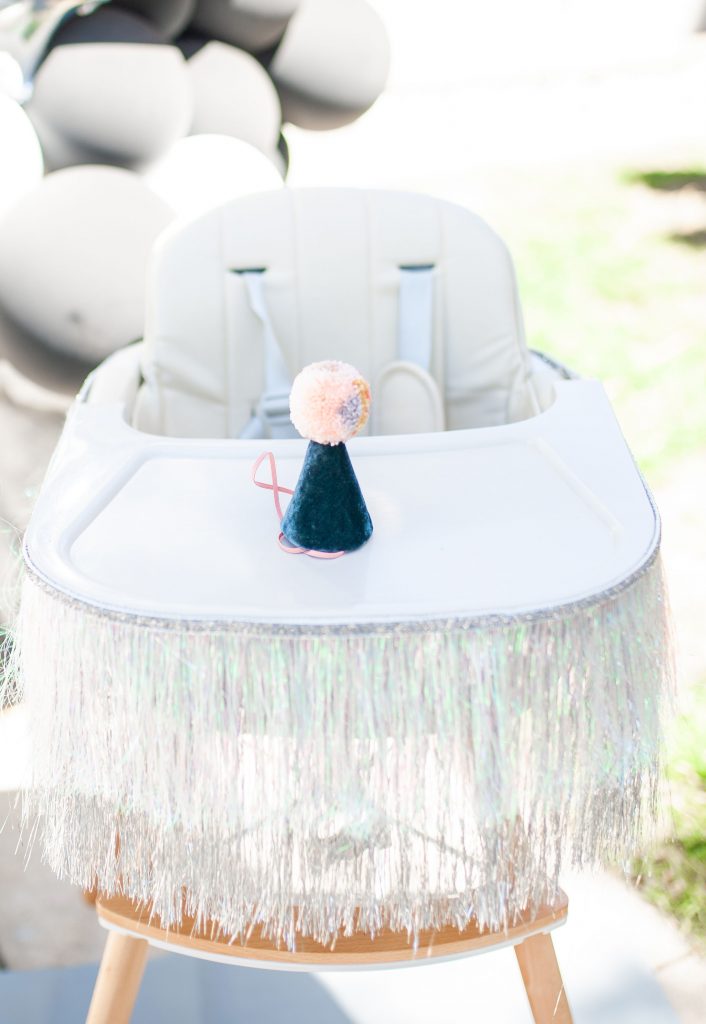 I can't get over this little cutie!!!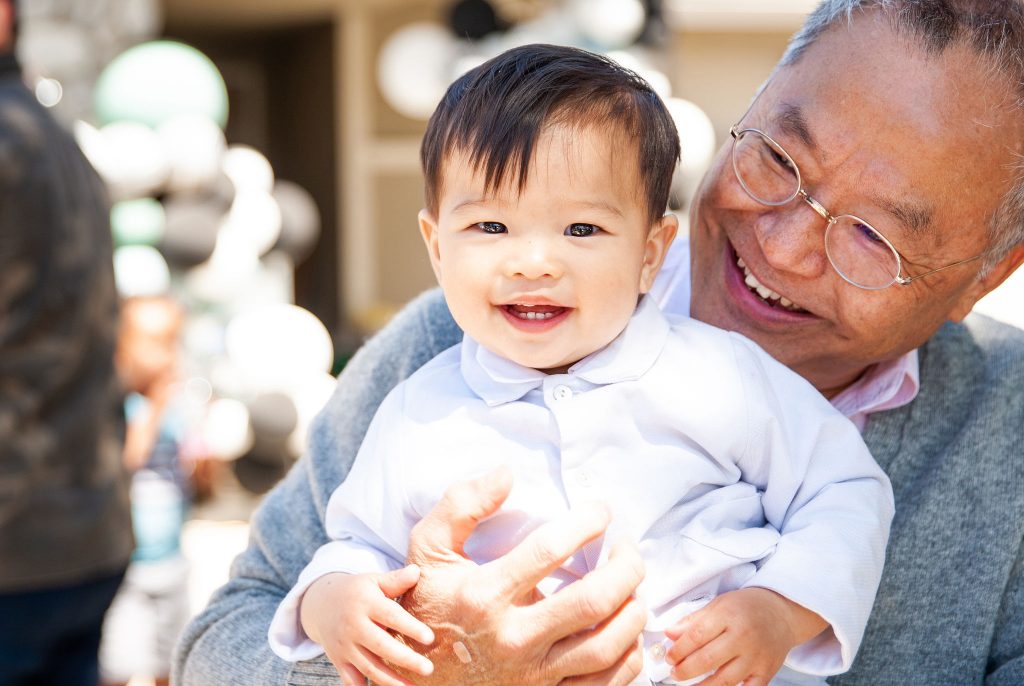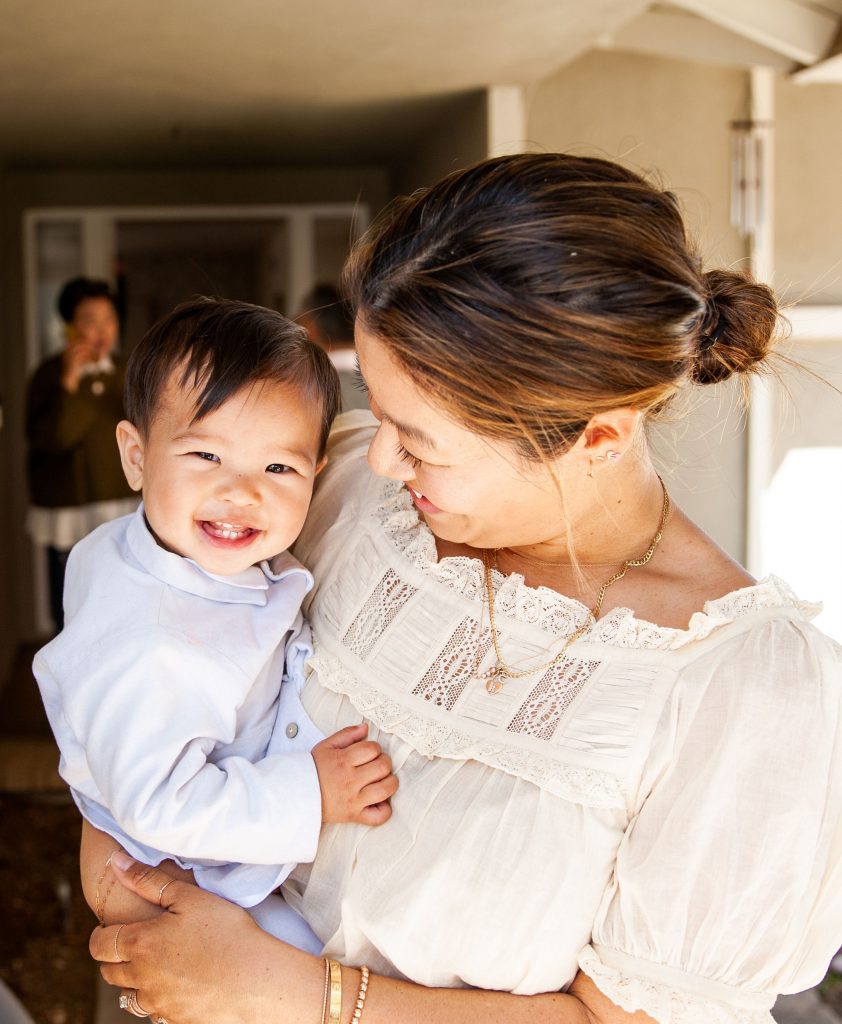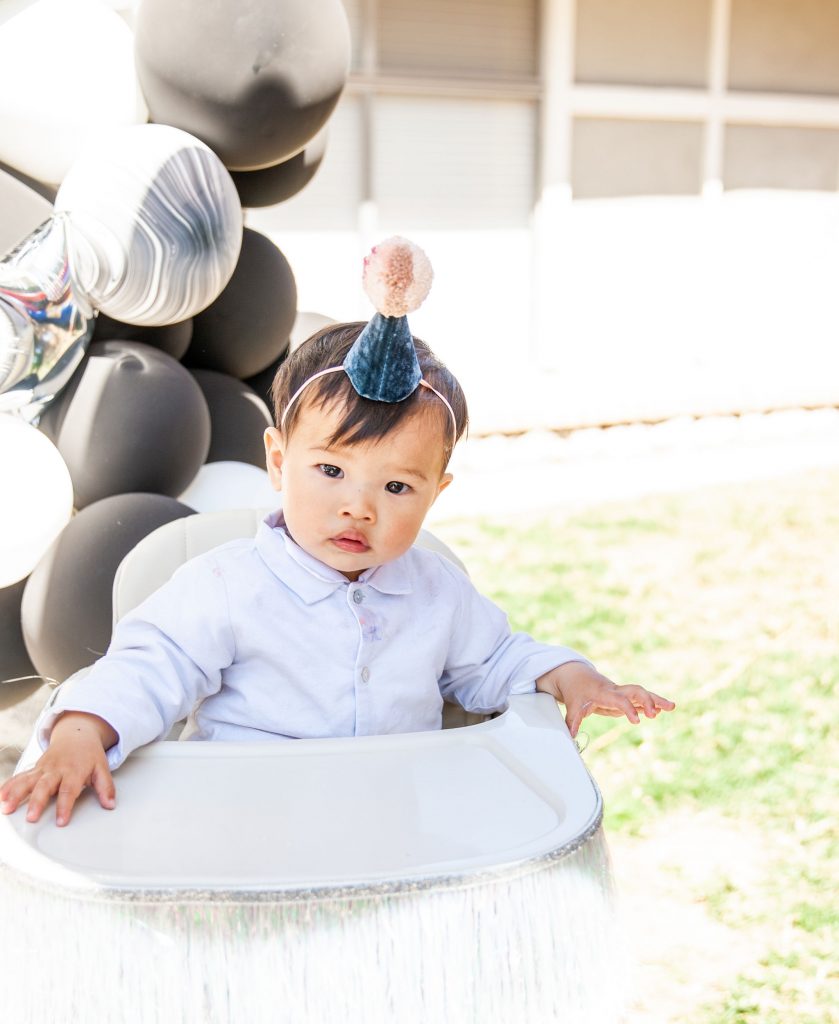 Go for it Cohen!!!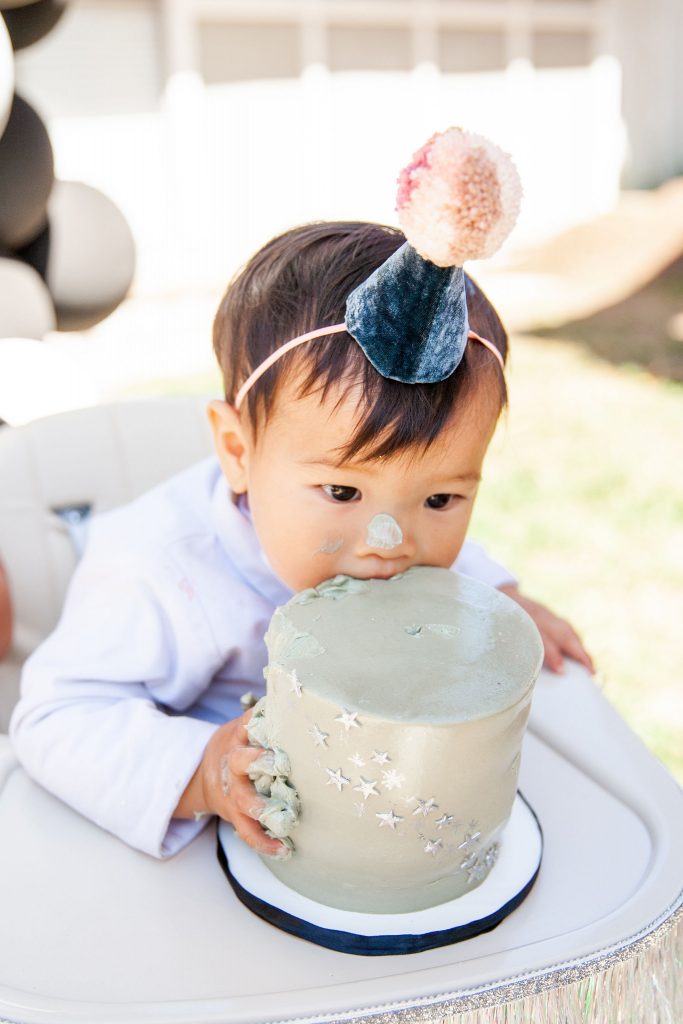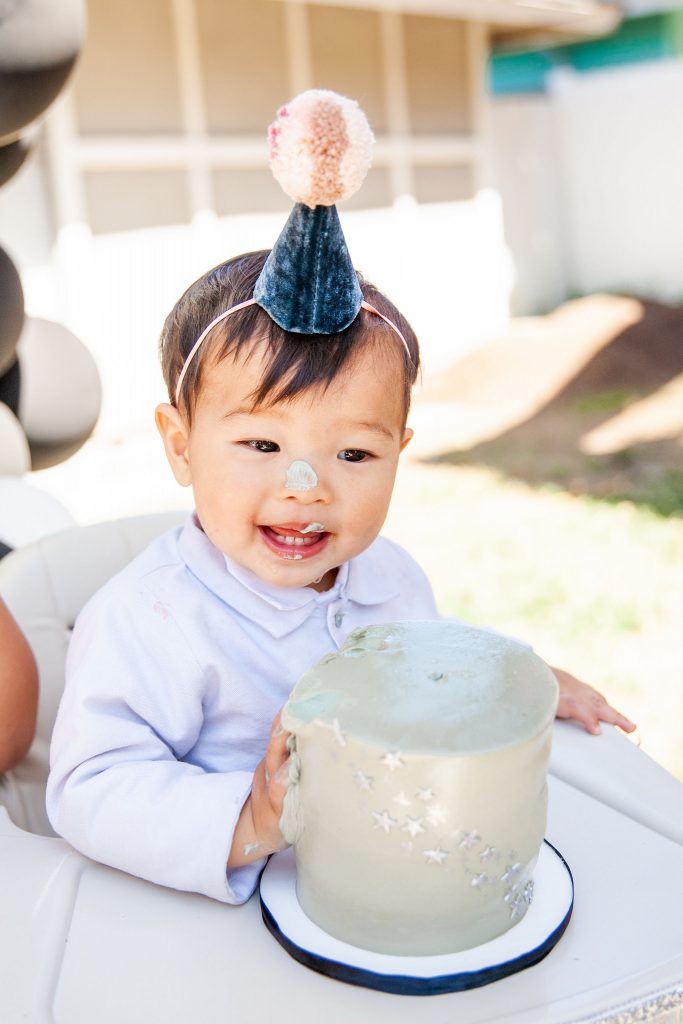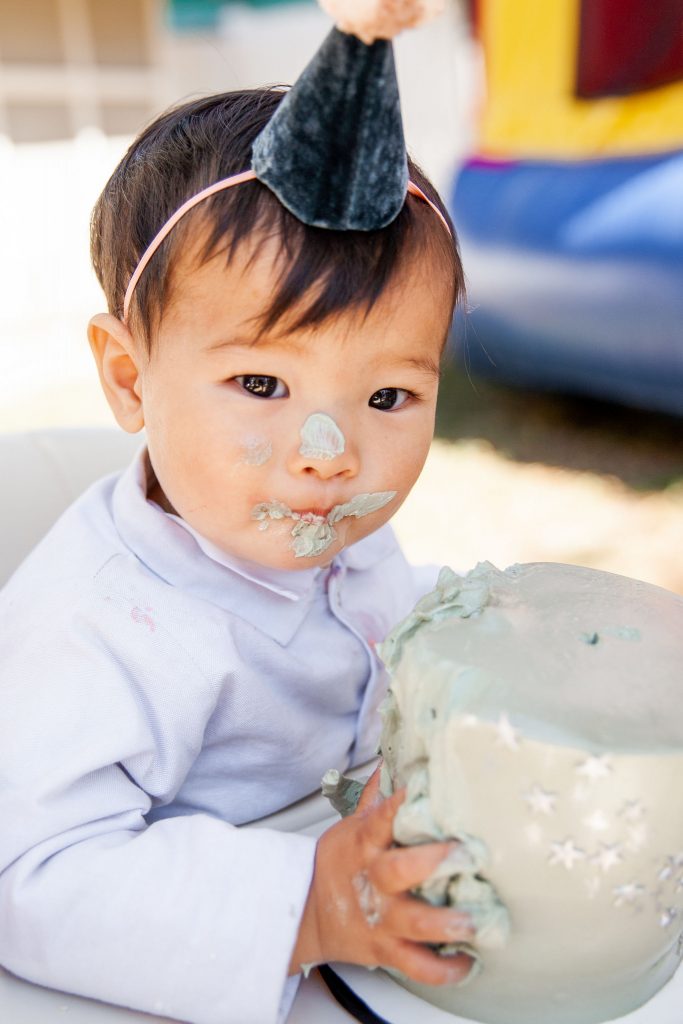 Love the sibling support!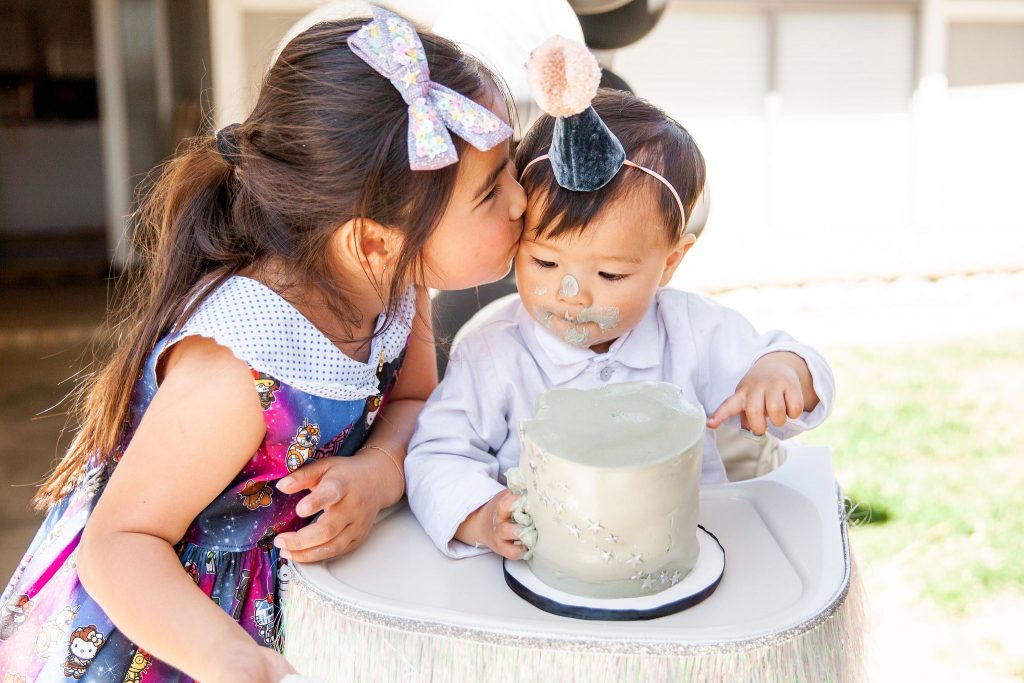 How cute is this little mini Rey?! I want that costume in my size!!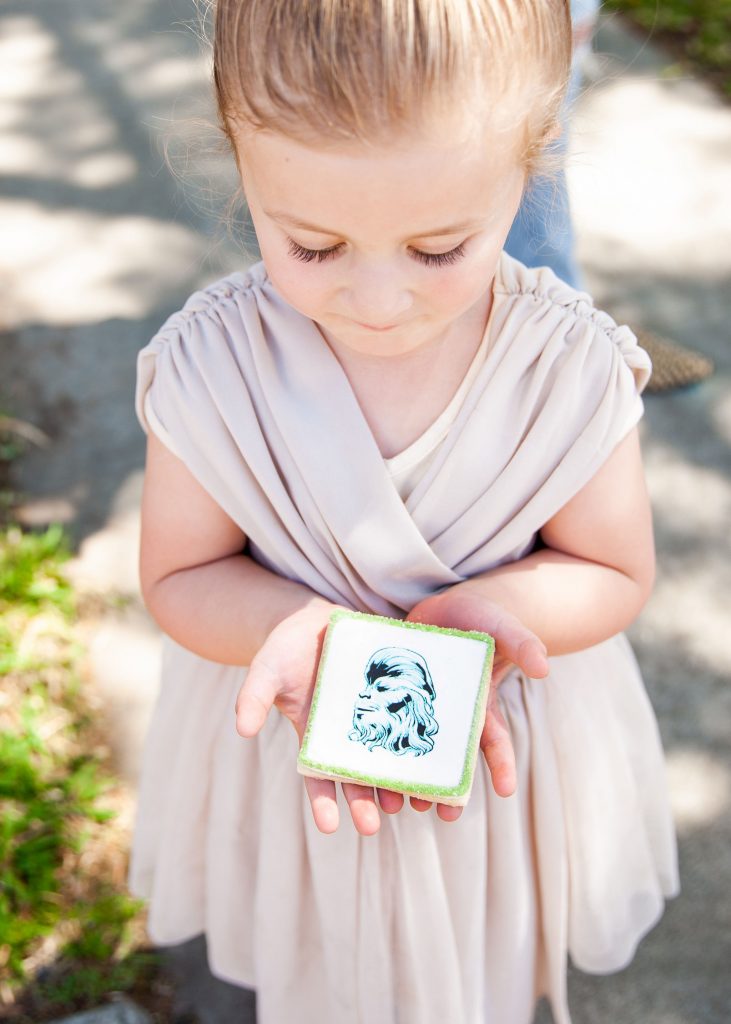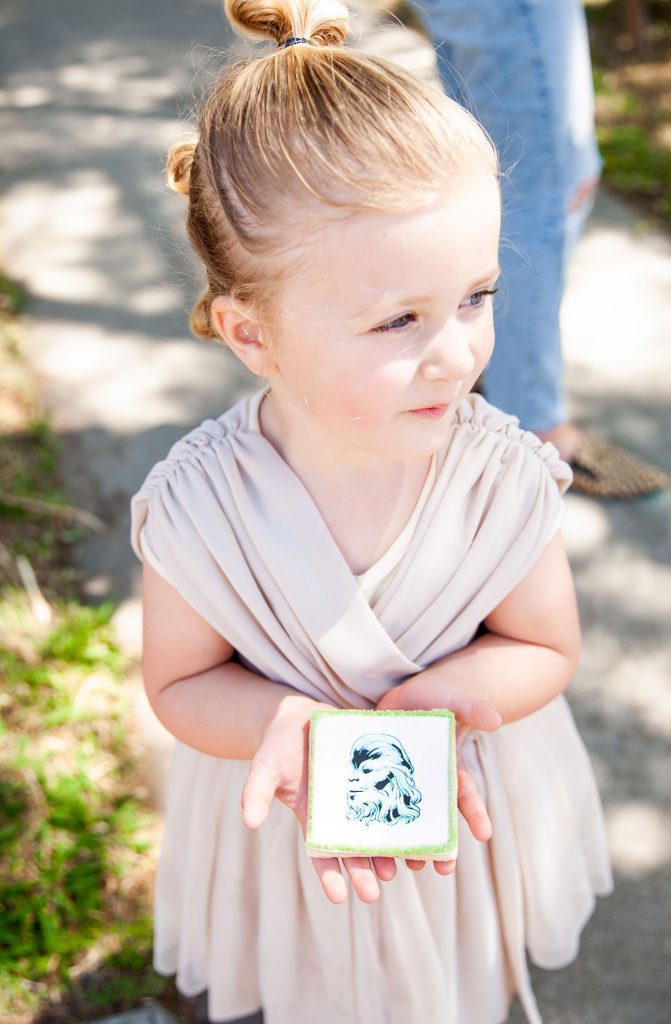 We did have a few high tops set with these cute plates and cups from Oh Happy Day, flatware from Target, and stir sticks from Creative Amme. Loving that metallic touch!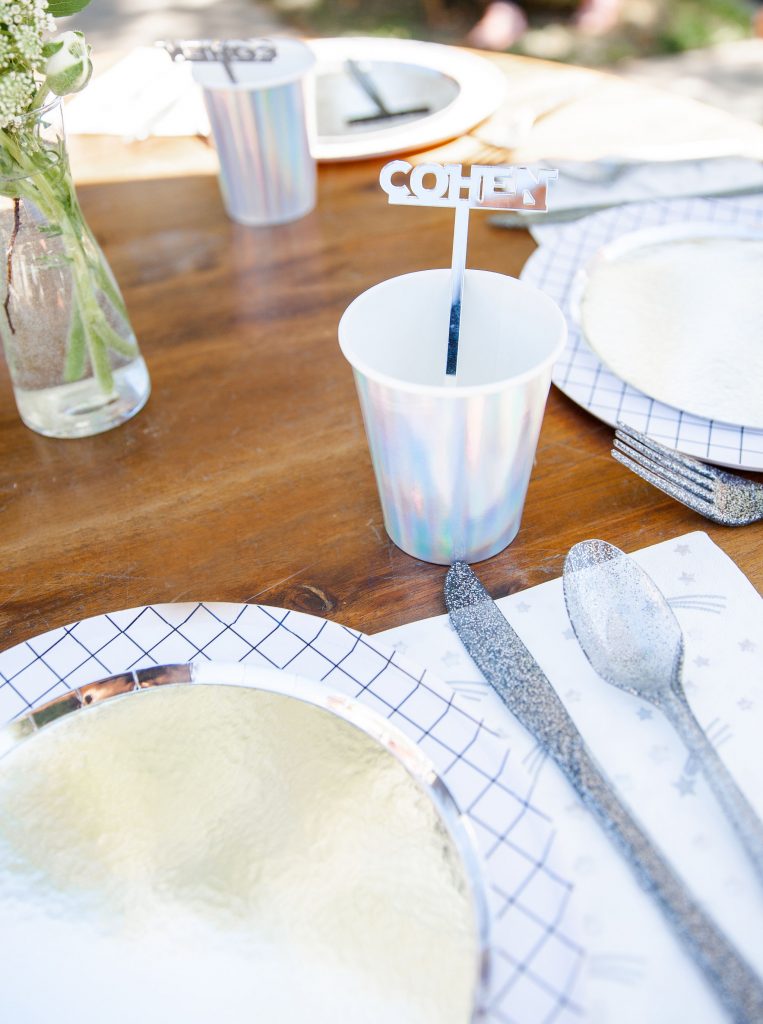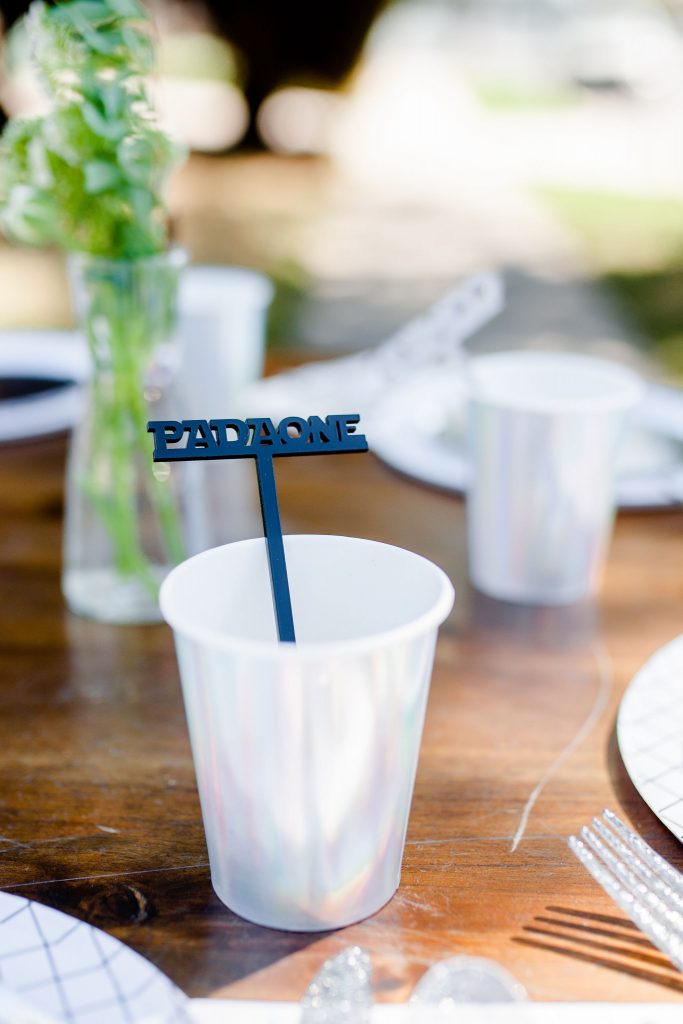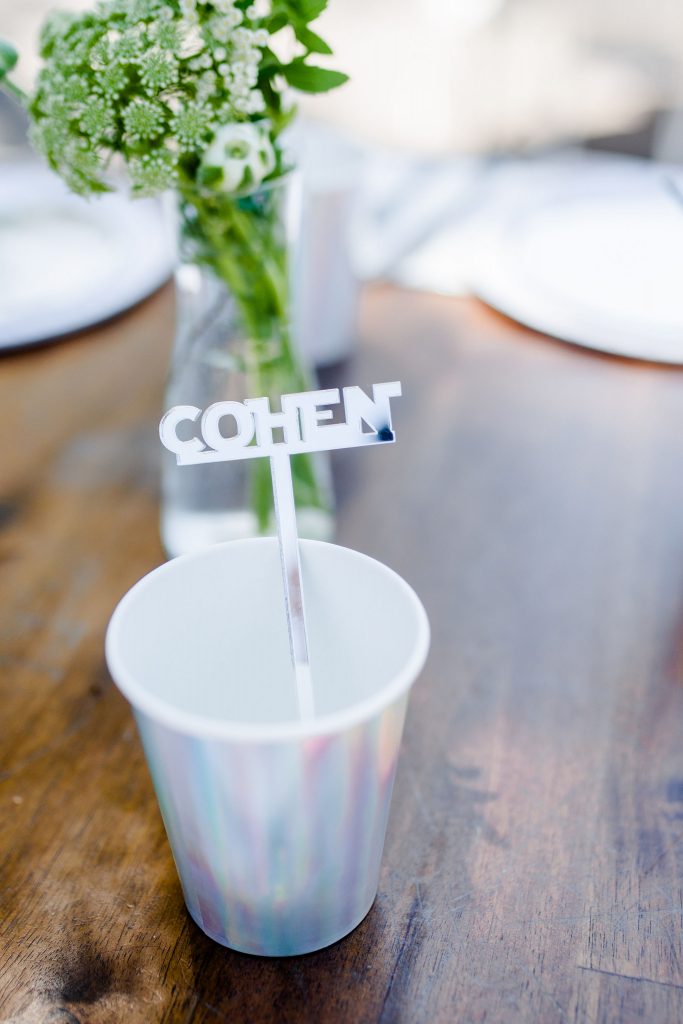 Cohen also had his Korean Dol! I love seeing the images of our parties that have them, it's always so fun to see what the baby gravitates toward!!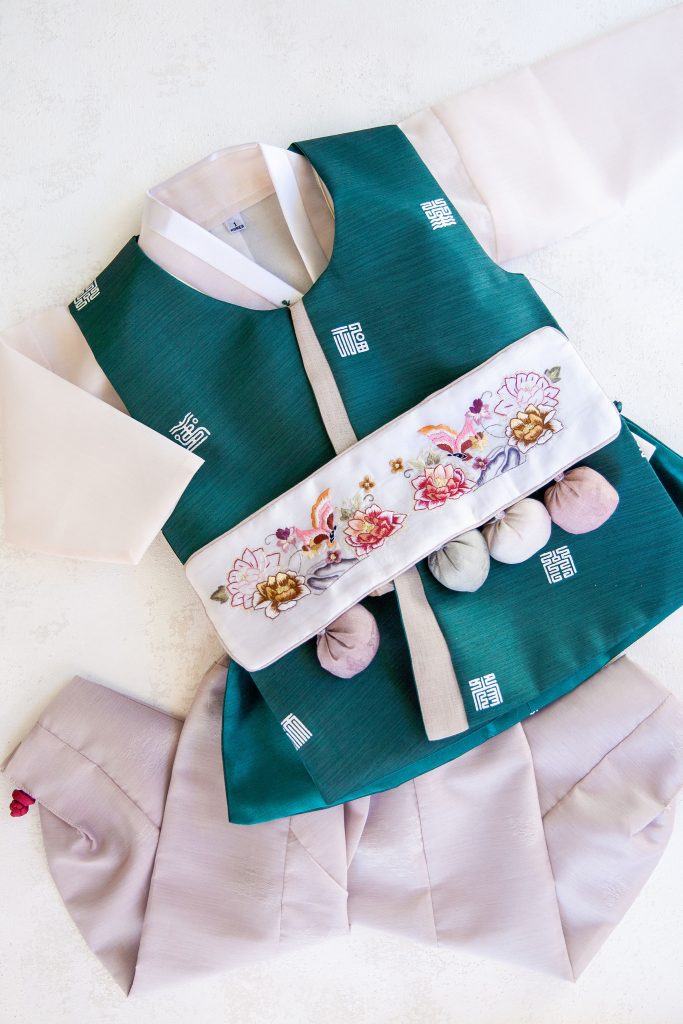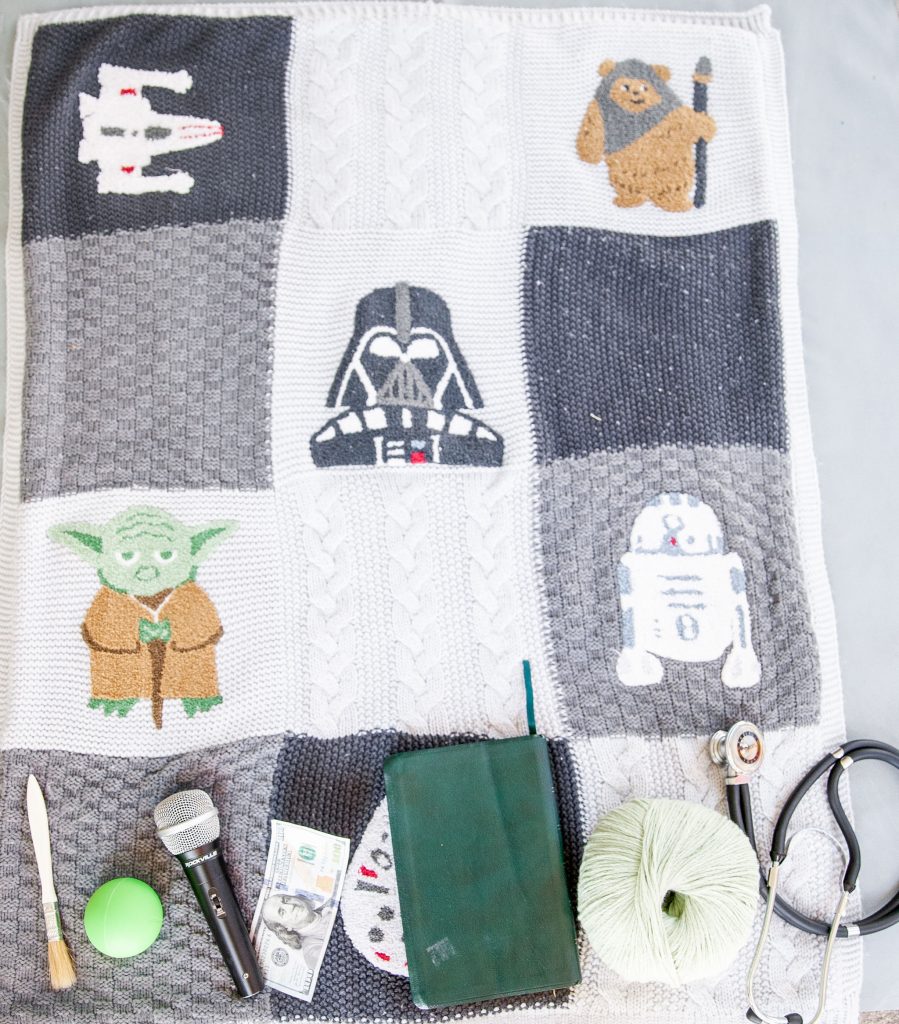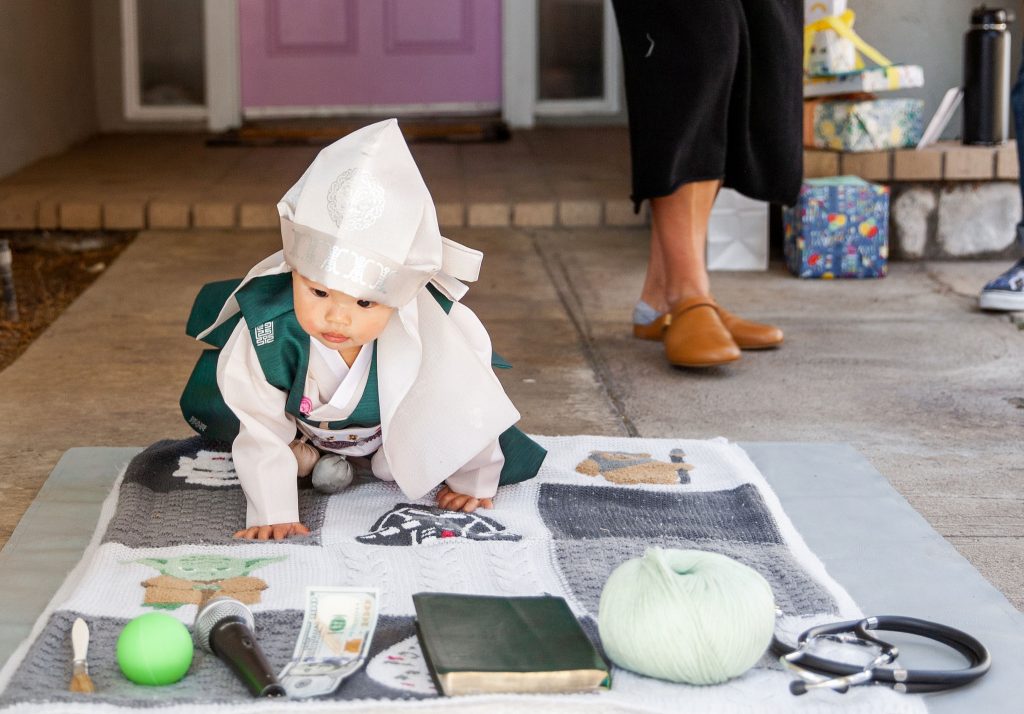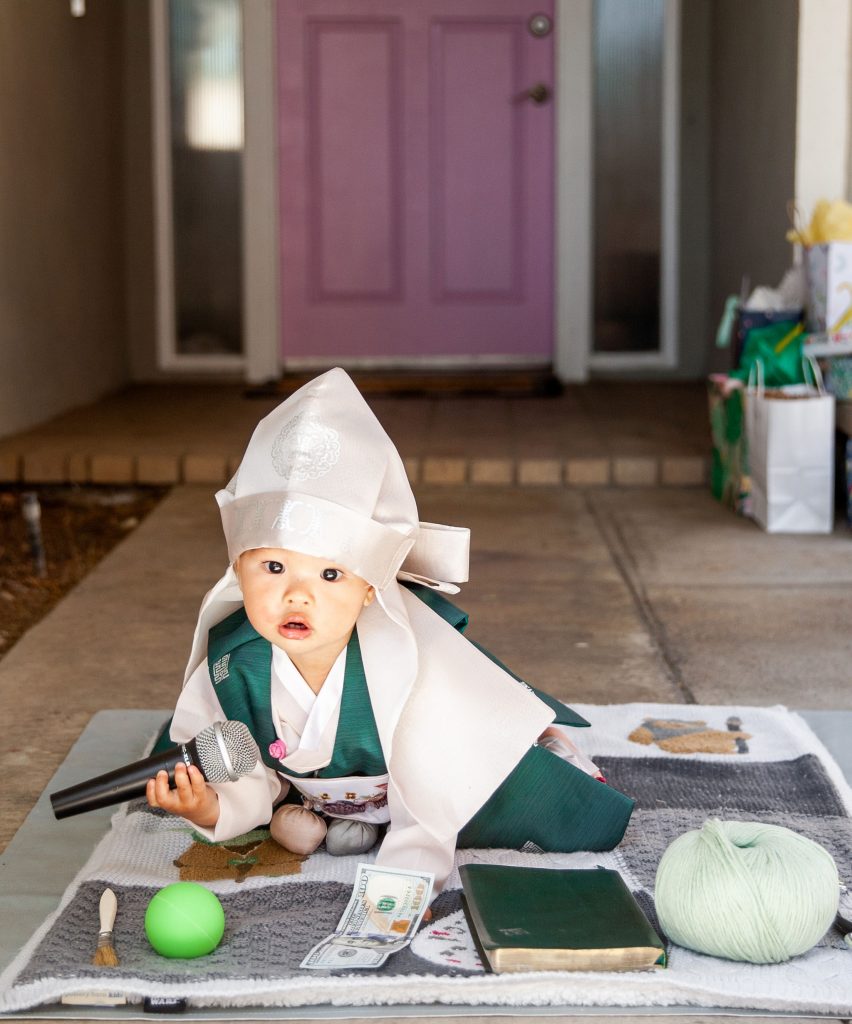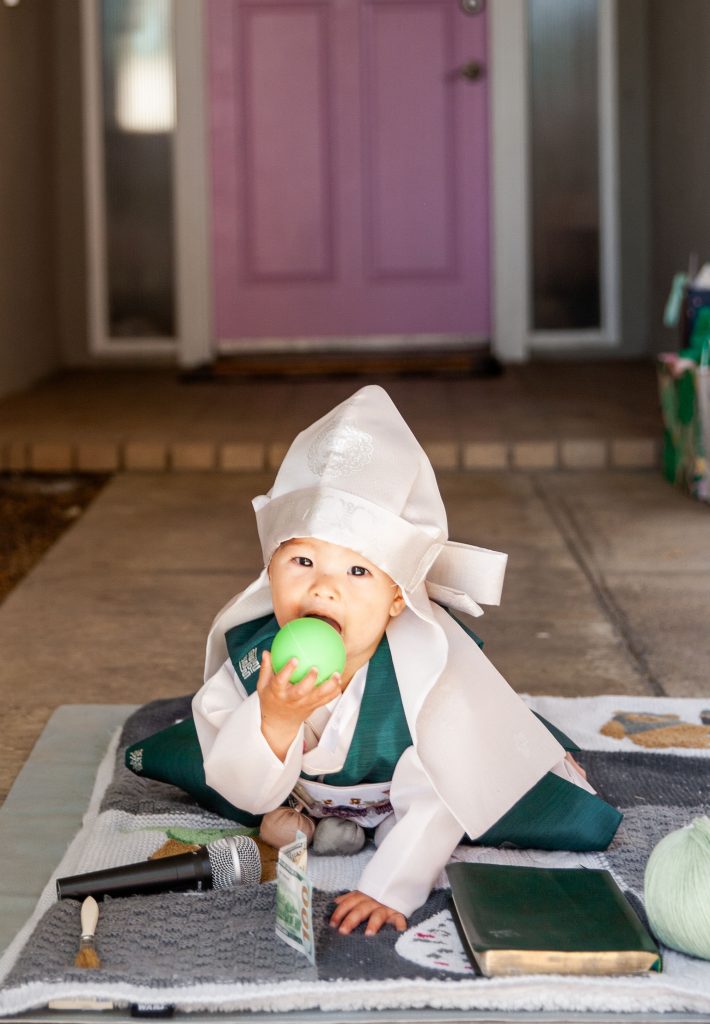 Big sister got to wear her pretty dress and was loving every minute!!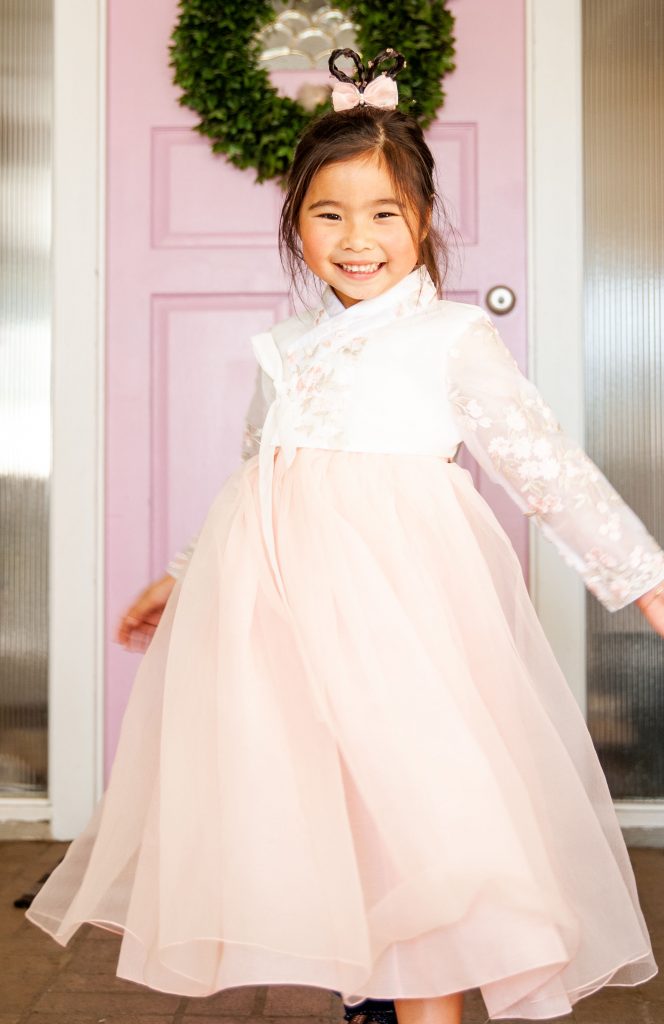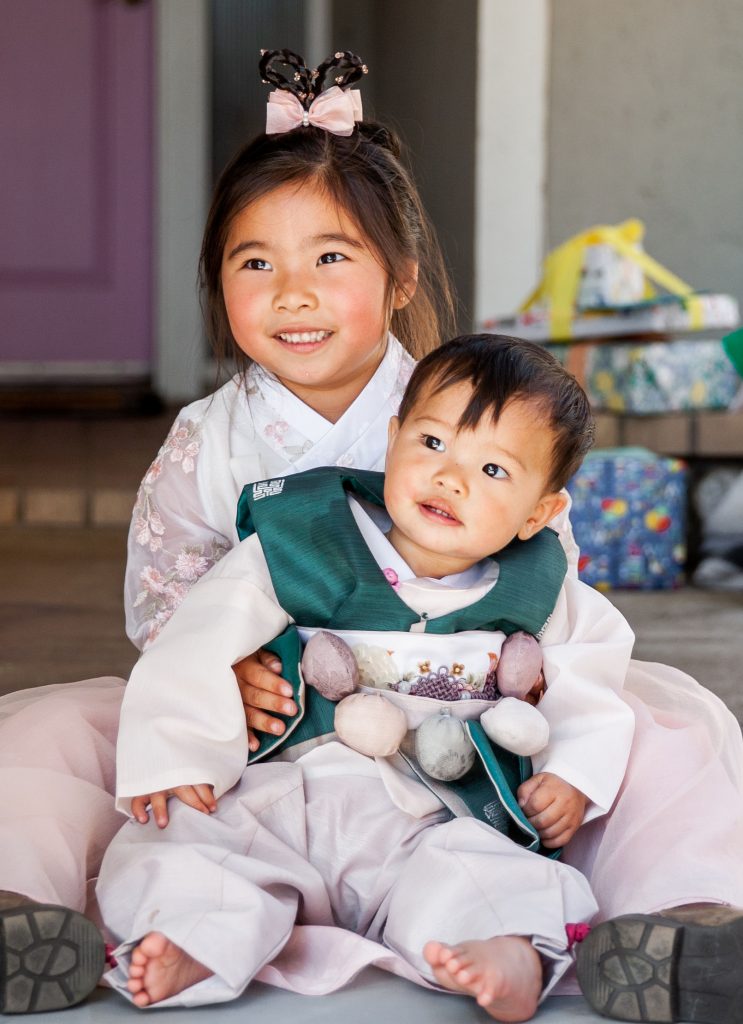 It was such a special day for a special family we love dearly!!! Thank you for letting us be a part of it!!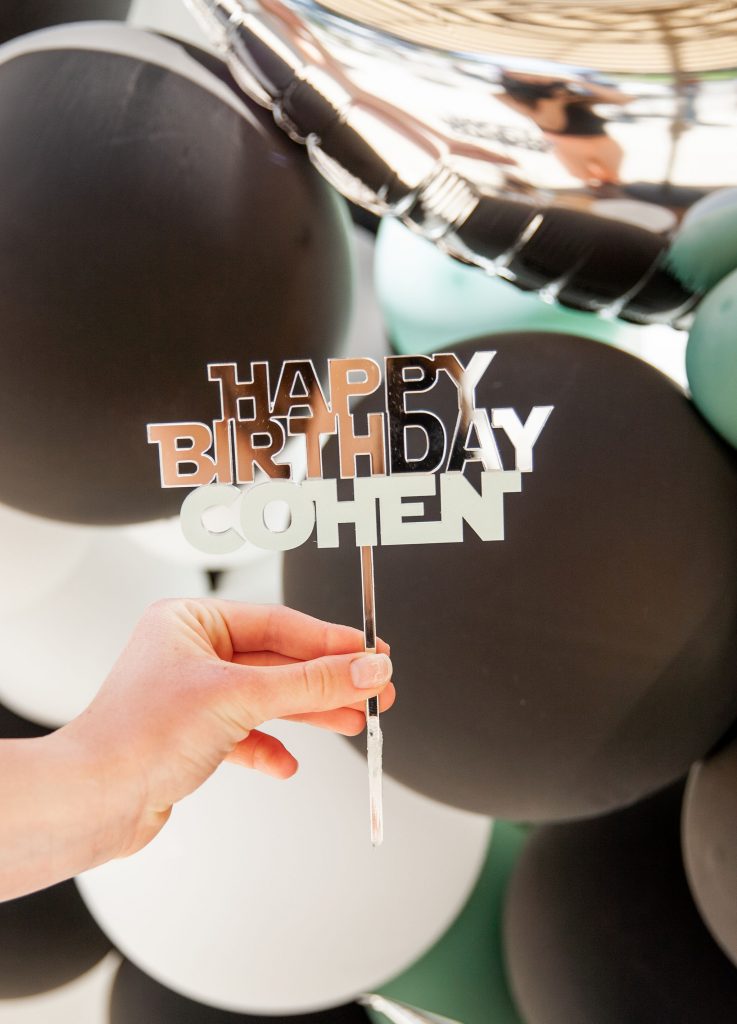 xx
Jacquelyn