There is nothing better than a cold can of beer in your hand on these hot summer nights. So with Father's Day coming up, we are making a yummy cocktail that any Dad would love! Micheladas is that type of drink you can have for brunch, lunch, or dinner. It comes in different variations and flavors. My hubby loves these on a hot day after golfing. He usually prefers it with tomato juice and extra spicy, but we are Beijos, and we are jazzing it up with some yummy tropical summer fruit! Cheers to all the Dads out there!

Photos by Dayna Studios
---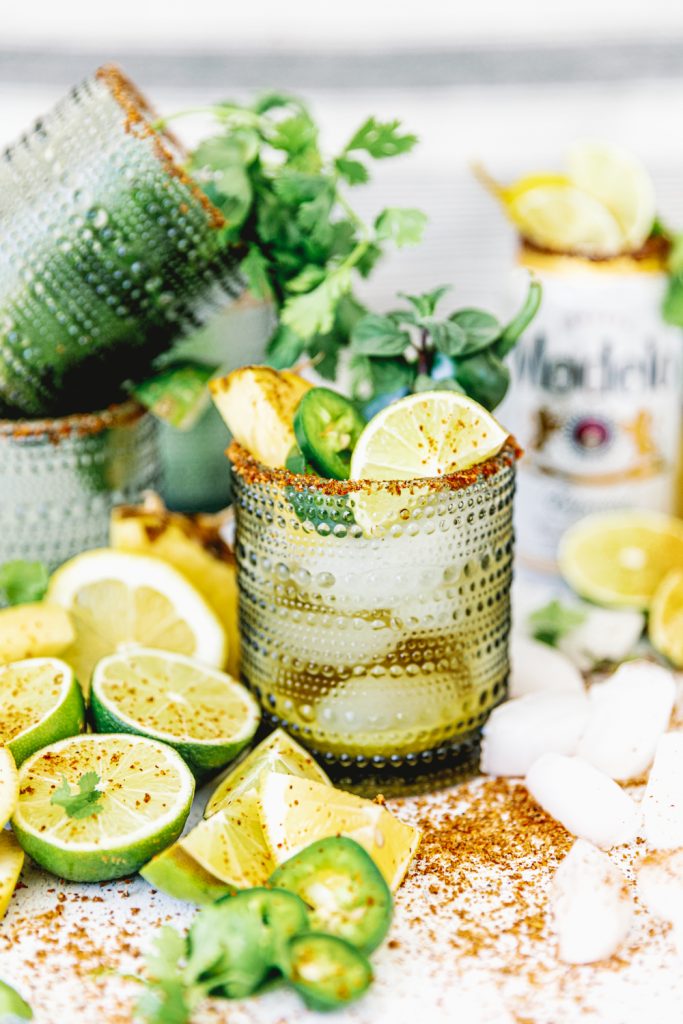 A michelada is a Mexican drink made with beer, lime juice, assorted sauces (often chile-based), spices, tomato juice, and chile peppers. It is served in a chilled, salt-rimmed glass. There are numerous variations of this beverage.
Mango + Pineapple Micheladas
serves: 1 Michelada
W H A T   Y A   N E E D
1 (12-ounce) chilled Mexican beer
 ½ lime (juiced)
3/4 cup mango + pineapple juice or nectar
1 Tablespoon Kosher Salt
1 Tablespoon Chili Powder (or a variation of chili powder)
Hot sauce 
Jalapeno 
Limes (for garnish, and rimming the glass)
Fresh pineapple (for garnish)
Cilantro (optional, for garnish)
B U S T   O U T
Shallow plate
Glass
---
I N S T R U C T I O N S

Let's combine the salt and chile powder in a shallow dish. Rub a lime wedge around the rim of a tall glass and then press the rim into the salt-chile mixture to coat. You can also add a little sugar if you want if you like that sweet taste. But we stick to the salt and chile powder over here. You can totally omit the chili powder if you don't like that spicy aspect, but that is really what this cocktail is all about.

Fill the glass with ice, and then add lime juice and the mango + pineapple juice.

Another option I like to do is before you add the ice in, I like to take a chunk of pineapple and a slice of jalapeno, mash them up in the glass, and then add the ice. I love fresh fruit in my drinks, and my hubby likes things super spicy. Again, just a different option if you like that fresh fruit concept.

Add in a couple of shakes of hot sauce, adjust to your liking. Top with the beer! You will have extra beer left over. I usually hand it to my hubby or use the extra on the next drink. Finally, garnish with limes, pineapple + jalapeno, and finally a couple of sprigs of cilantro. You can totally omit the cilantro, but I love it!

Cheers!
---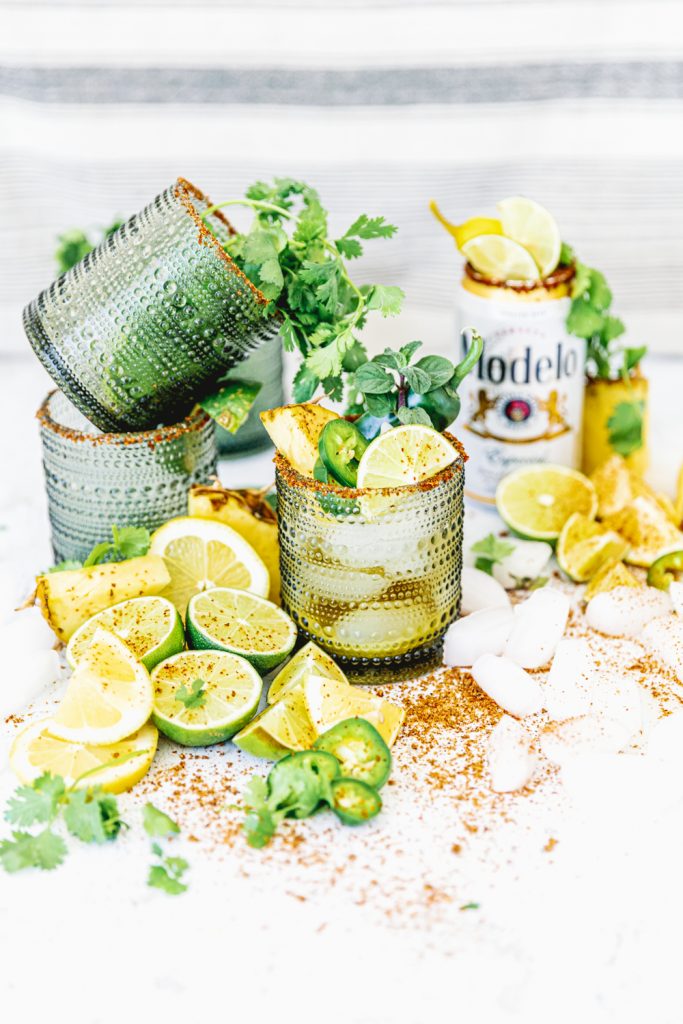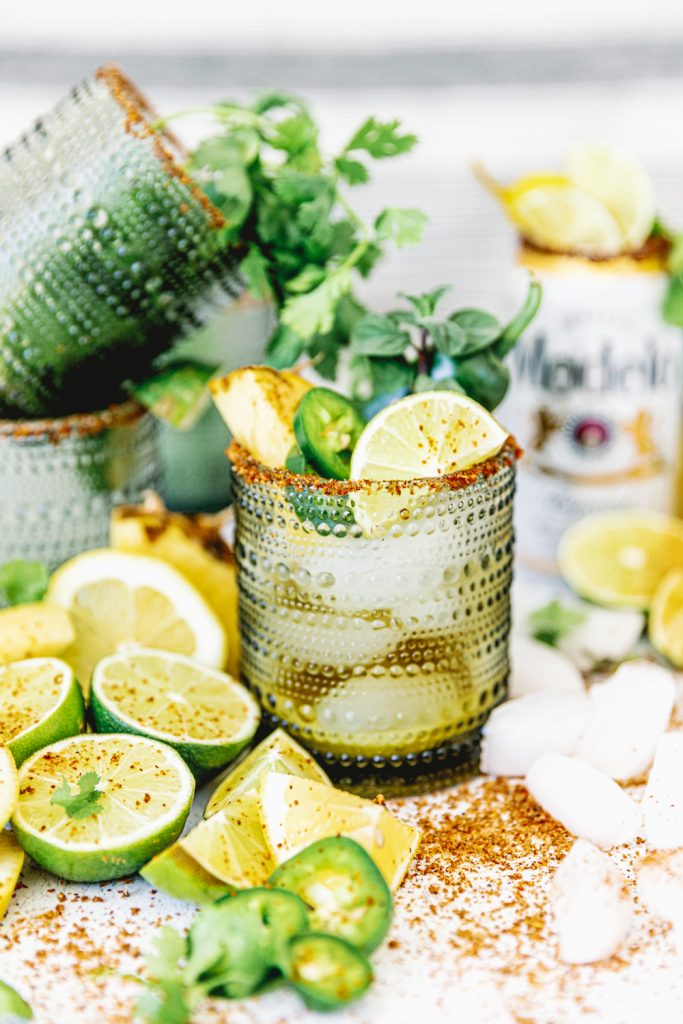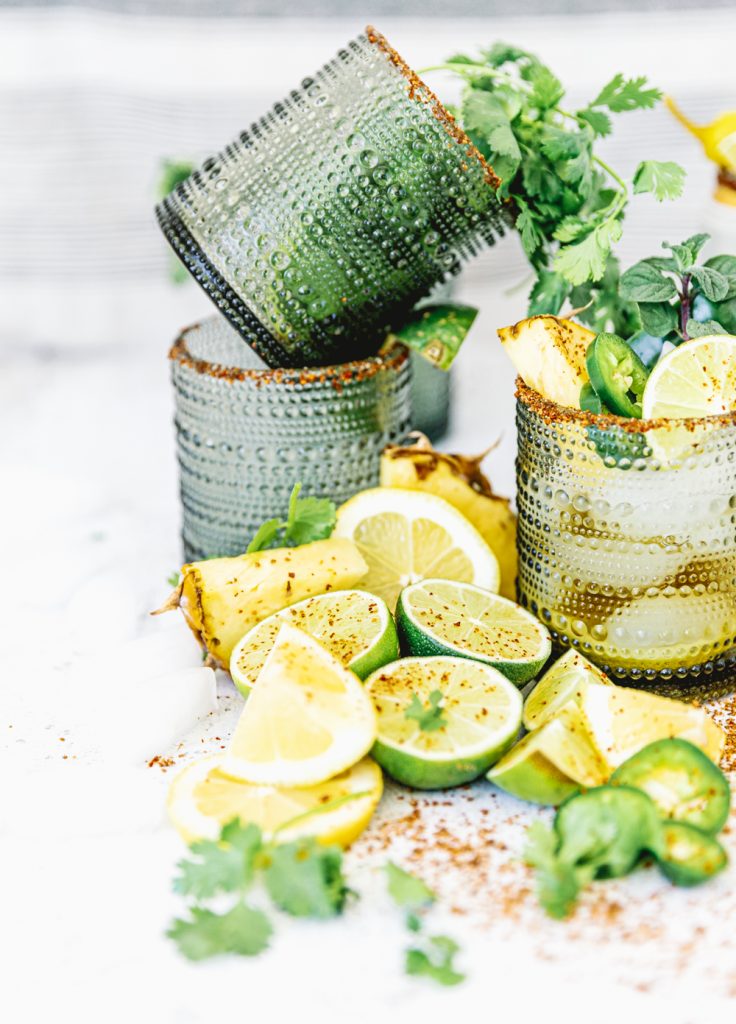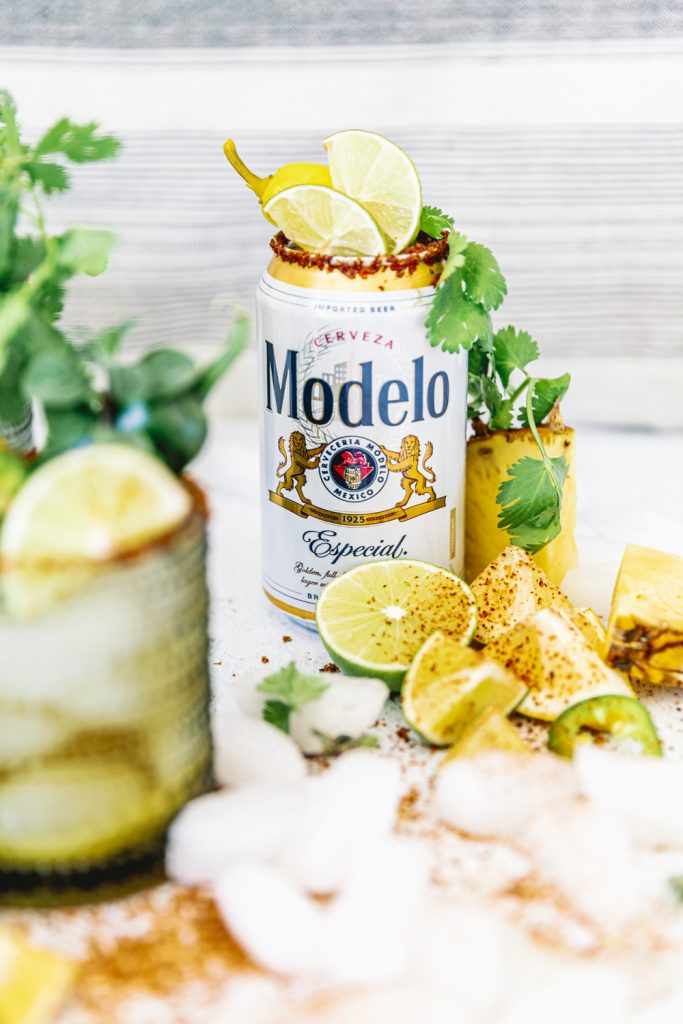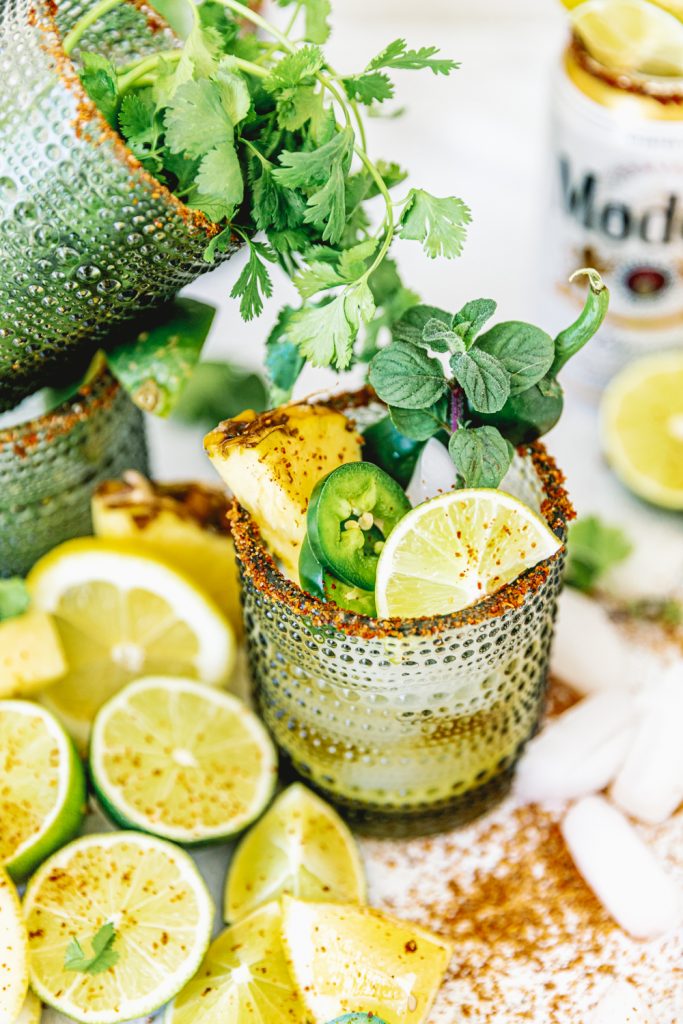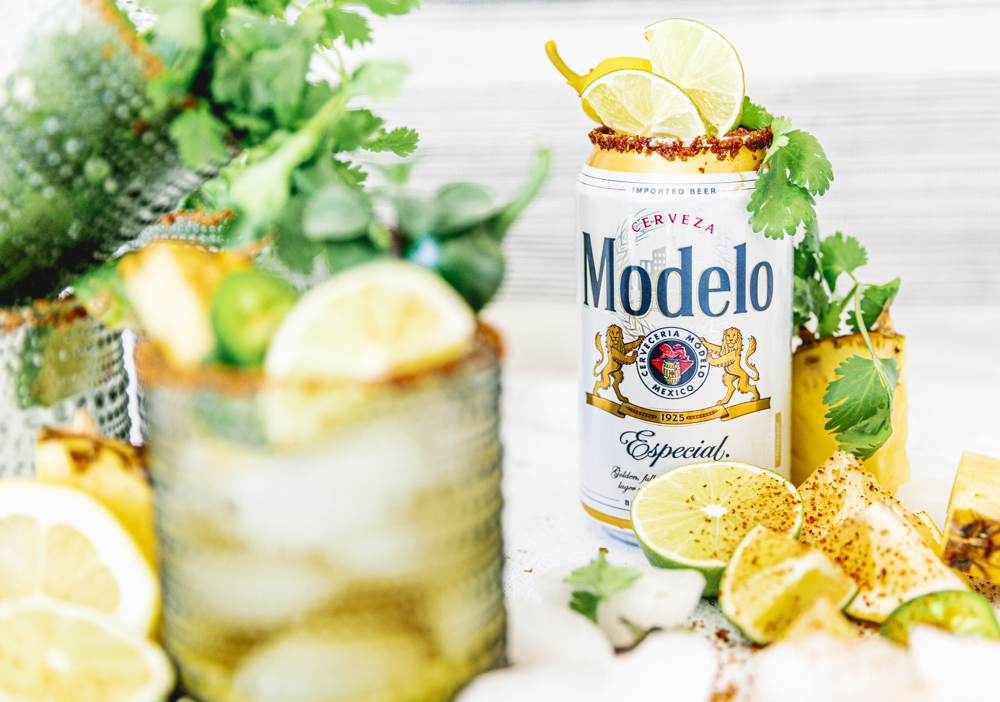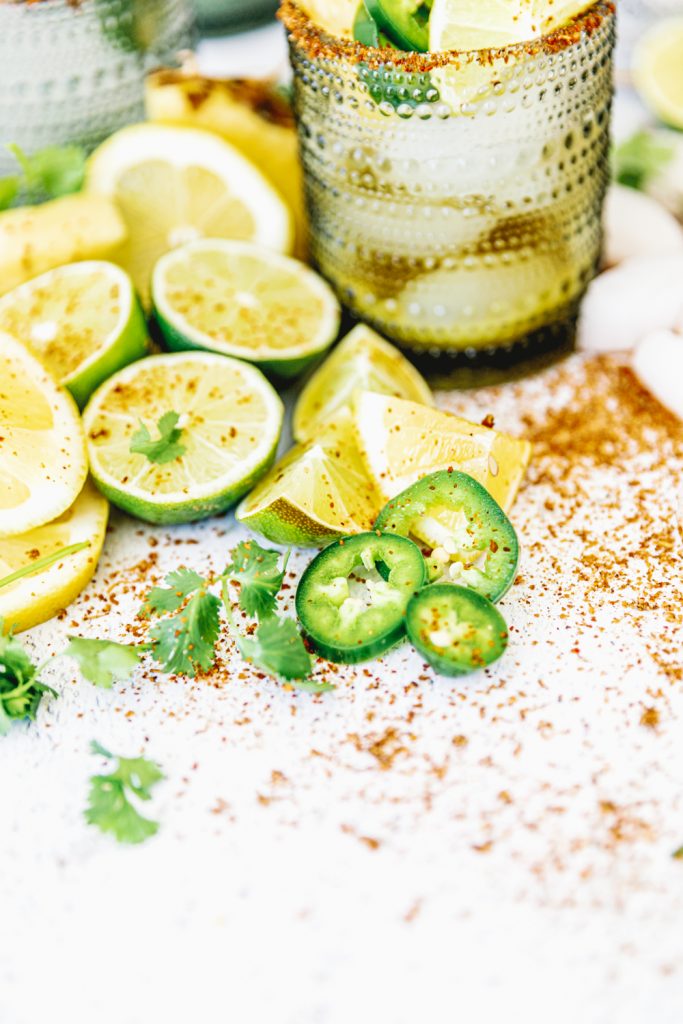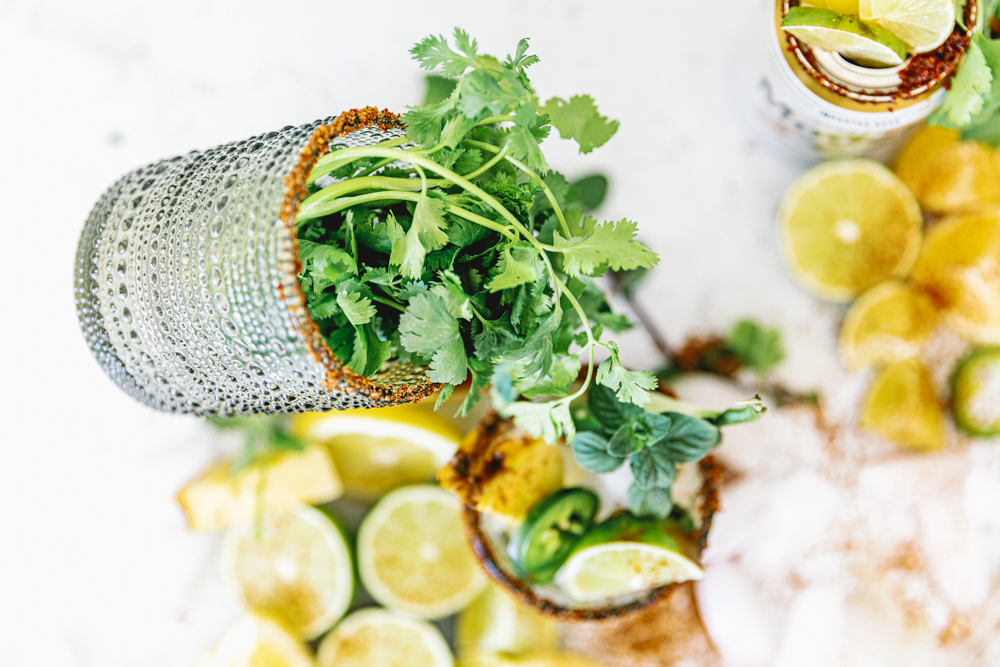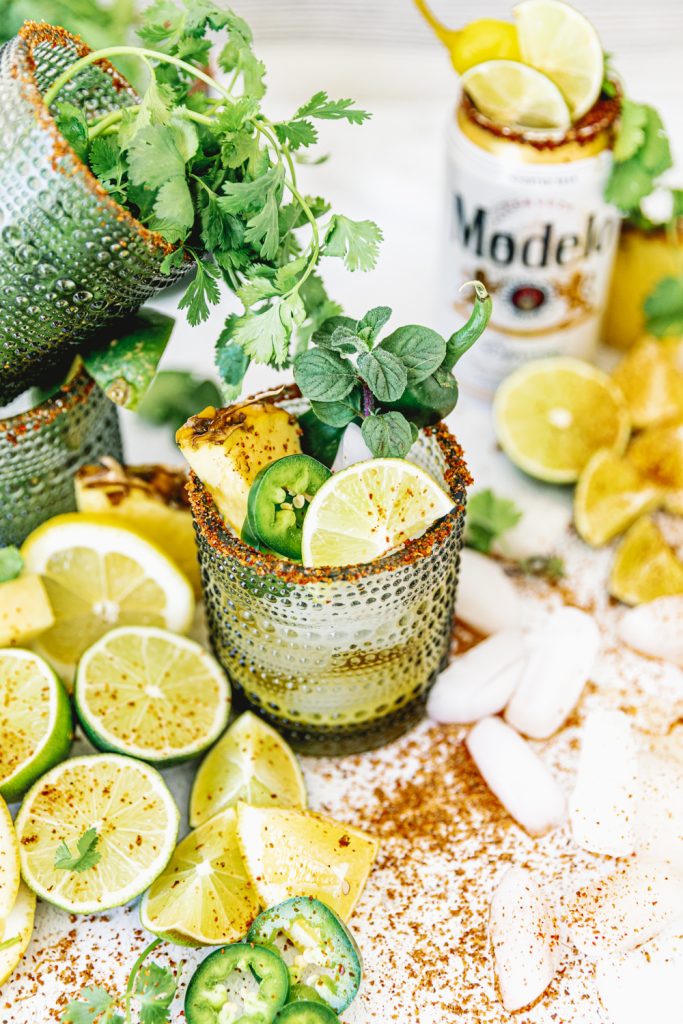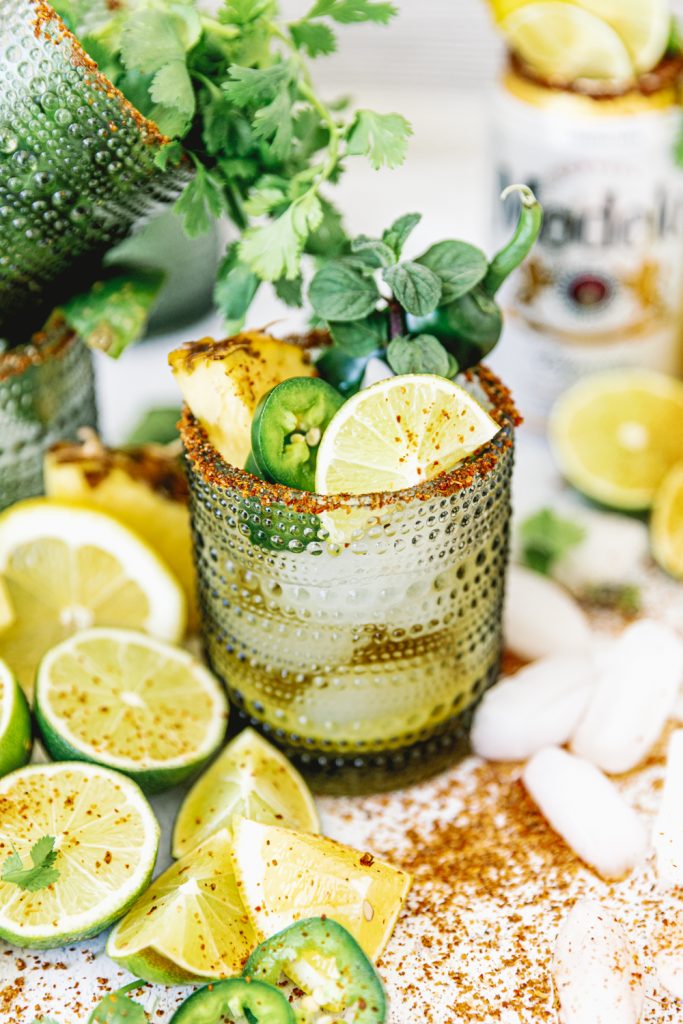 ---
xx
ABBY