With any holiday comes traditions, and with Easter comes dying eggs!  I always like to celebrate each holiday and make each tradition special by hosting a little party.  It makes it much more fun for my kiddos and it gets it out of the way for all the parents involved!  Such a win/win there!!  This year we went full on colorful and fun with a morning bash!  Pajamas encouraged!!  Aren't the days where your kiddos are cozy and don't even get out of their pajamas some of the best days?!
I love all of the Spring colors and they give you all the reason to go all out!!  We set up this little party in my backyard complete with the most amazing treats and drinks for the mamas! I even have some surprises on how to recreate this party at home!!
More on Inspired By This today…
Photos by Cyd Weeks Photography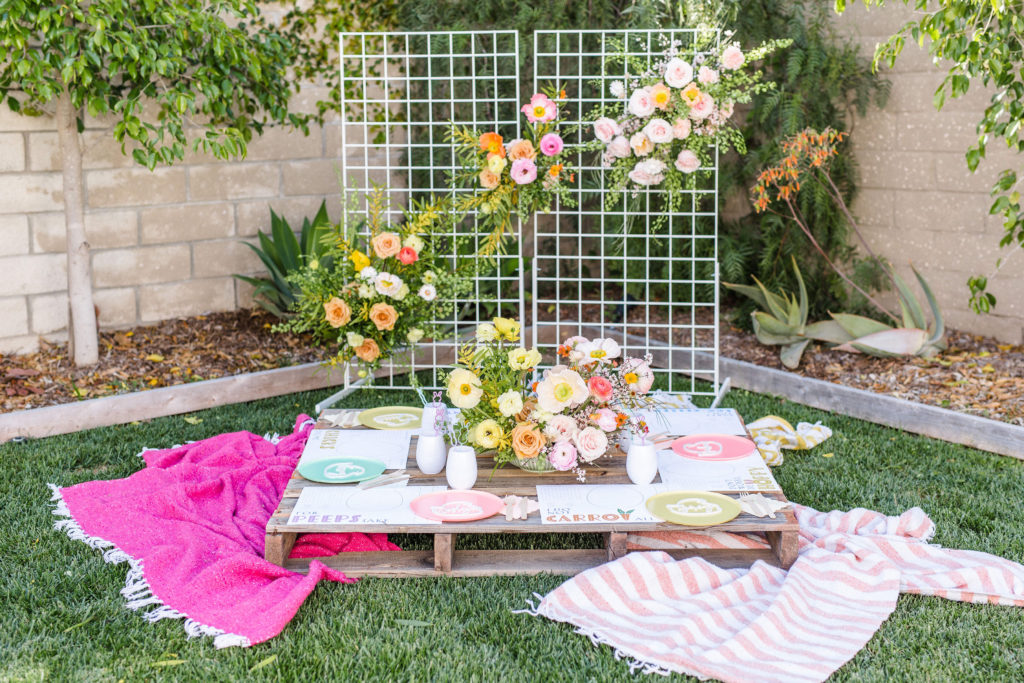 Kicking off the fun with a cute invite!  River & Bridge does it again, I always love seeing her creations!  Wait till you see what else she brought to the table… literally!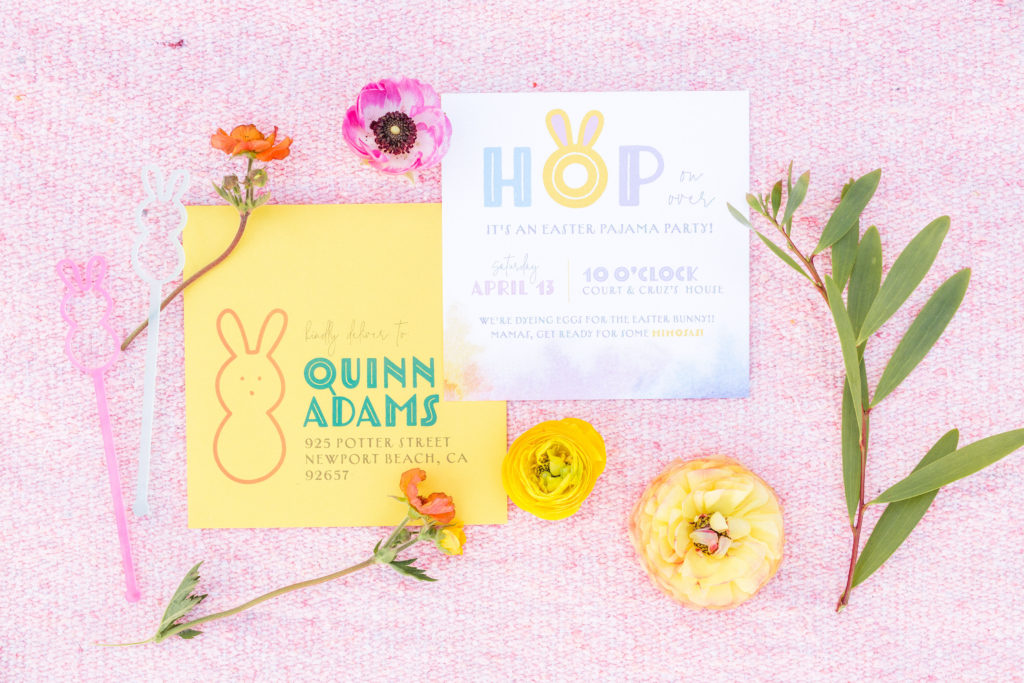 It was fun doing three kid's Easter shoots/parties this year… Some may say I'm crazy, I don't deny that, haha!  But it's so cool to see how different they each were!  One a bit soft and ethereal, one preppy and cute, and this one modern and colorful!  Sometimes I do way too much, but then it's worth it when I see all the amazing photos!  Plus with this shoot I got to work with a few new vendors who I've admired for some time now!!  One being Krista from Not Just In Novels who did these amazing floral arrangements!!  She is oh so talented and I'm very excited to work with her more!!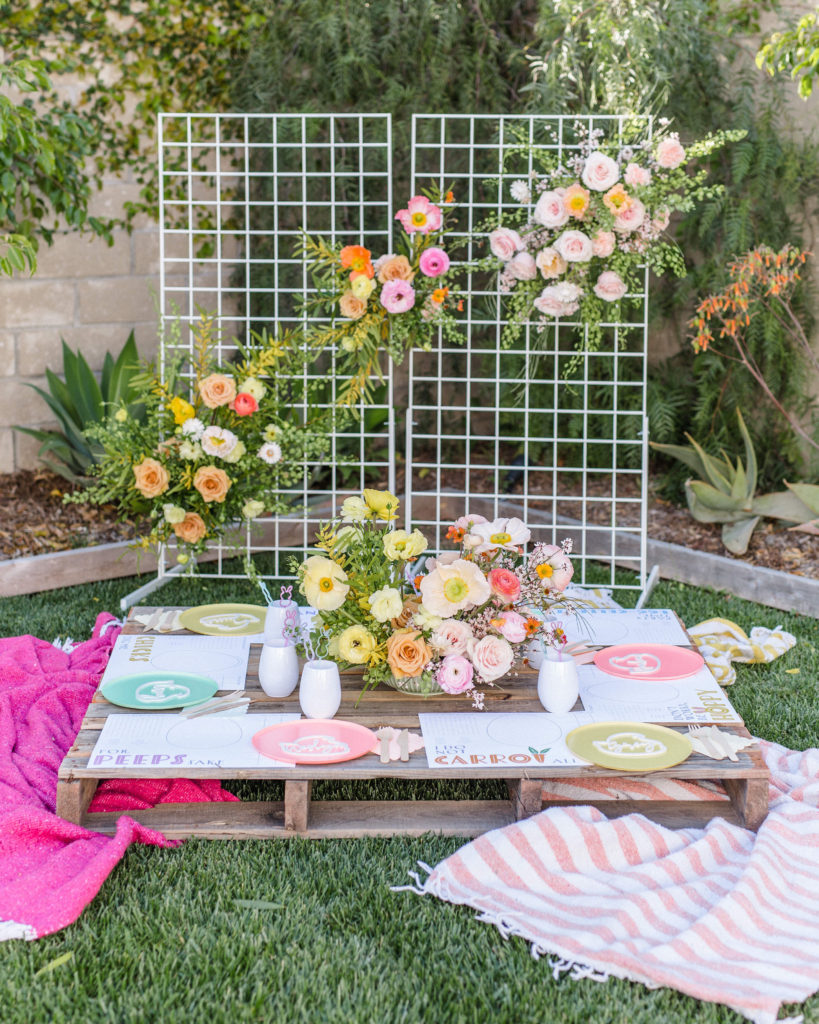 We also partnered with Happily Ever Etched who did the custom place cards and cocktail stirrers.  The Peeps place cards had to be my favorite little detail!!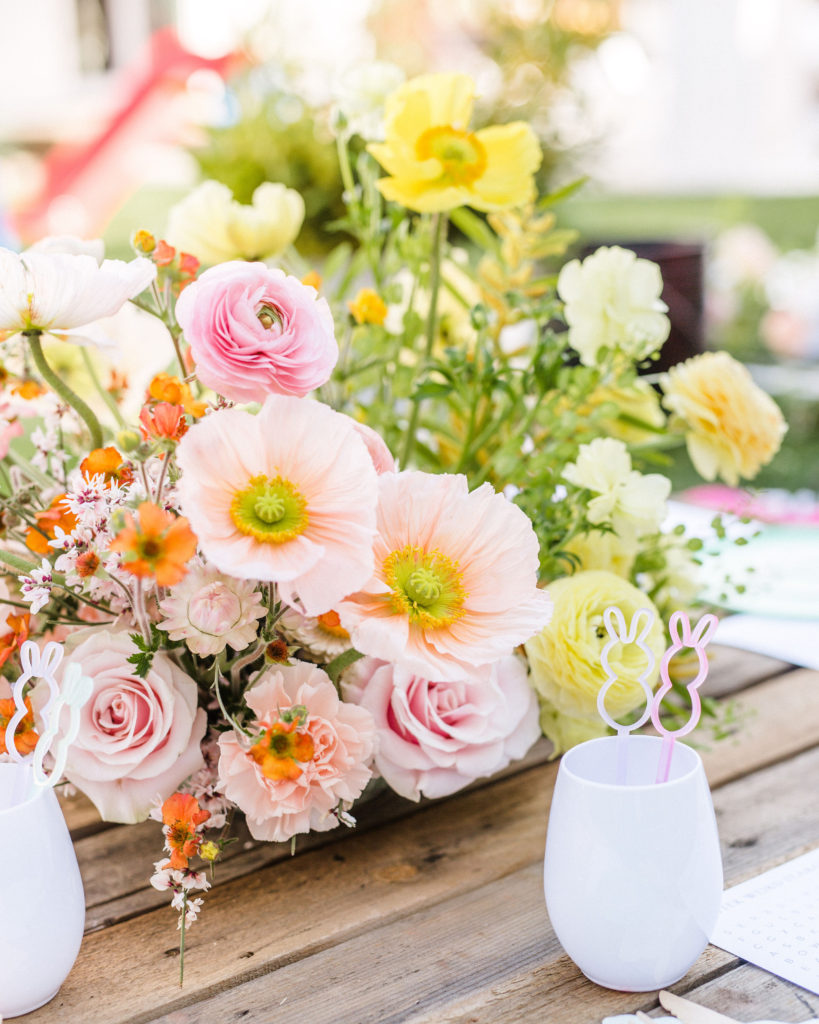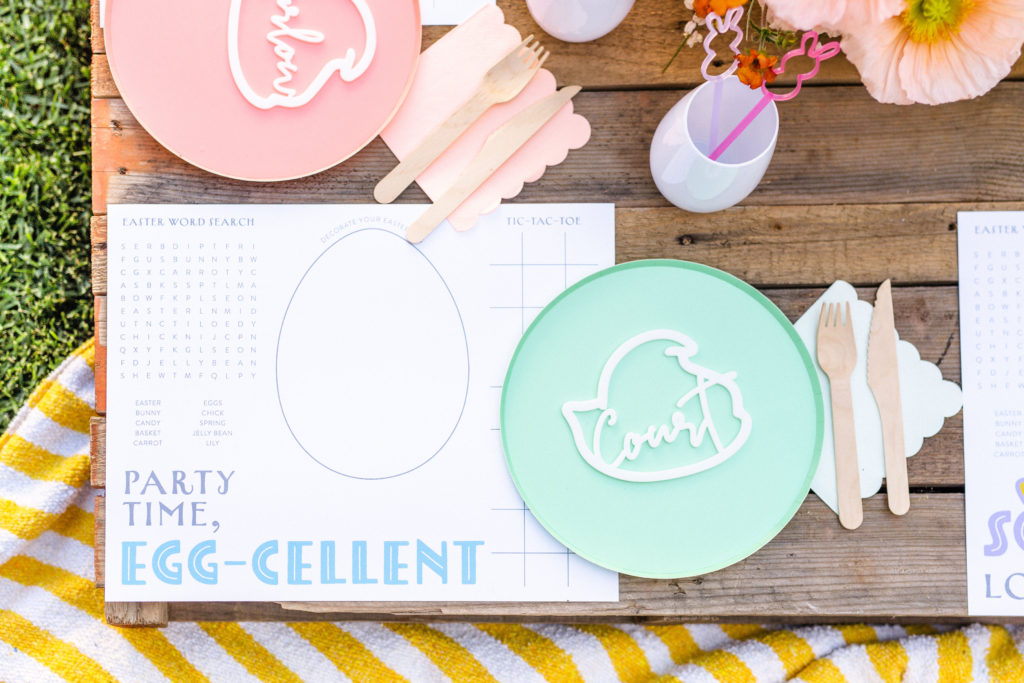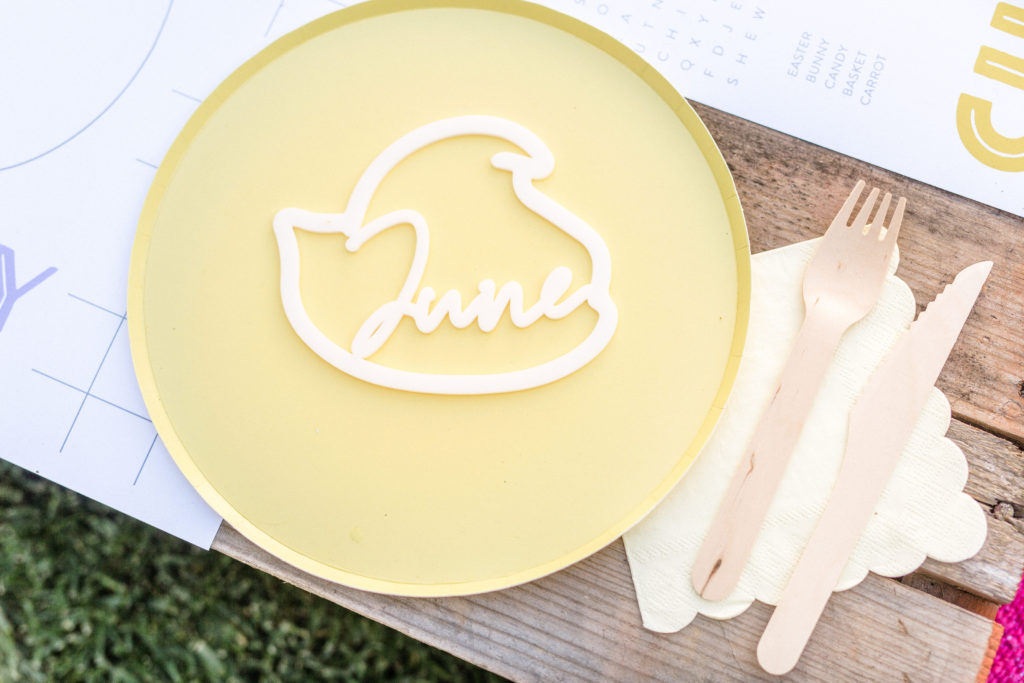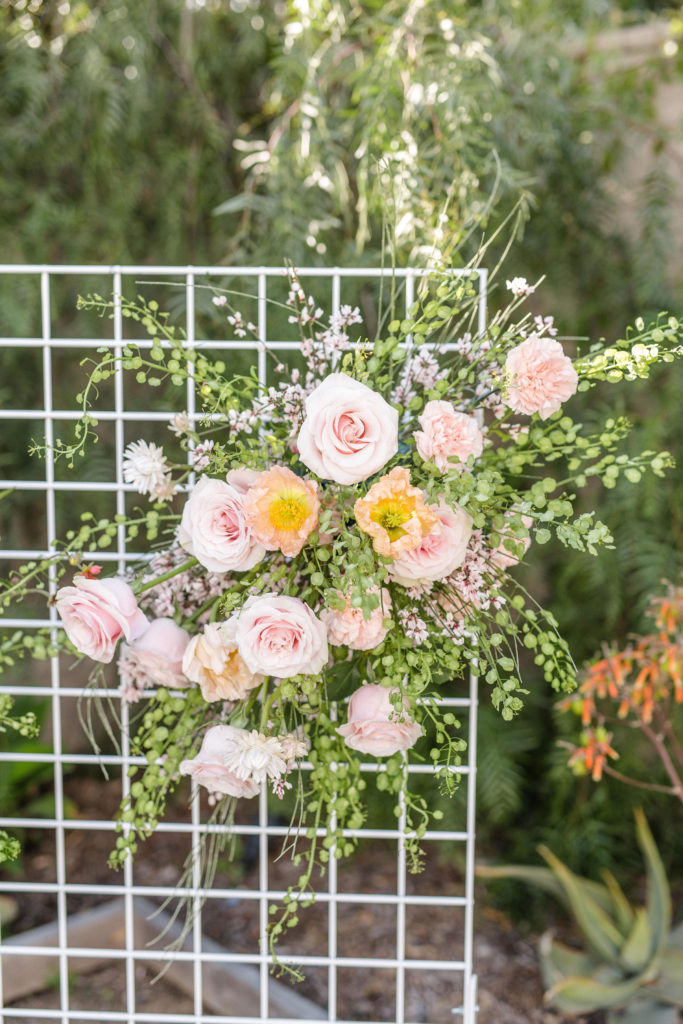 Did you notice the cute placemats by River & Bridge?!  I hope you did, because they are amazing!  And guess?!  At the bottom of this post you can download them and print them yourself!  I think they're the perfect addition to the kid's table this Easter – just add some crayons and you got them busy for a bit!!  Plus they add some color and fun to the table!  You can thank us later…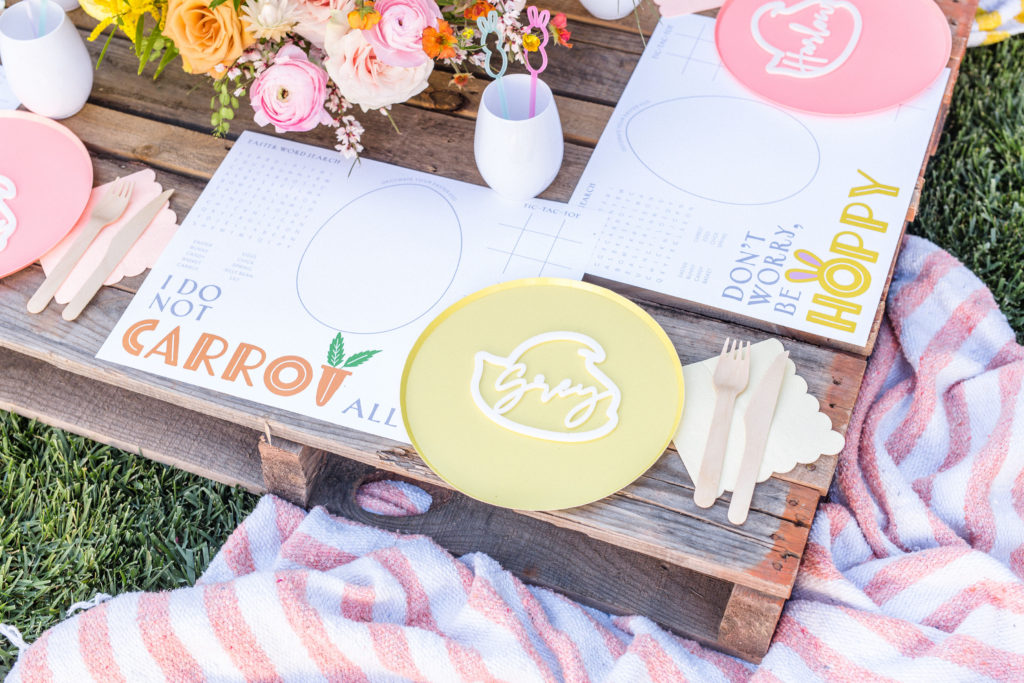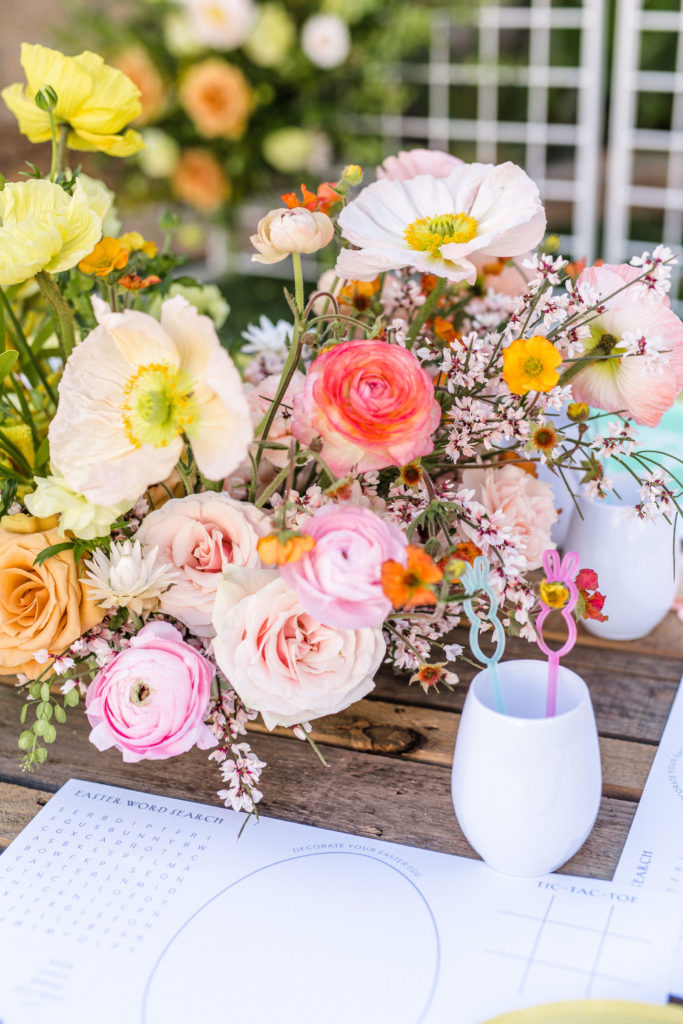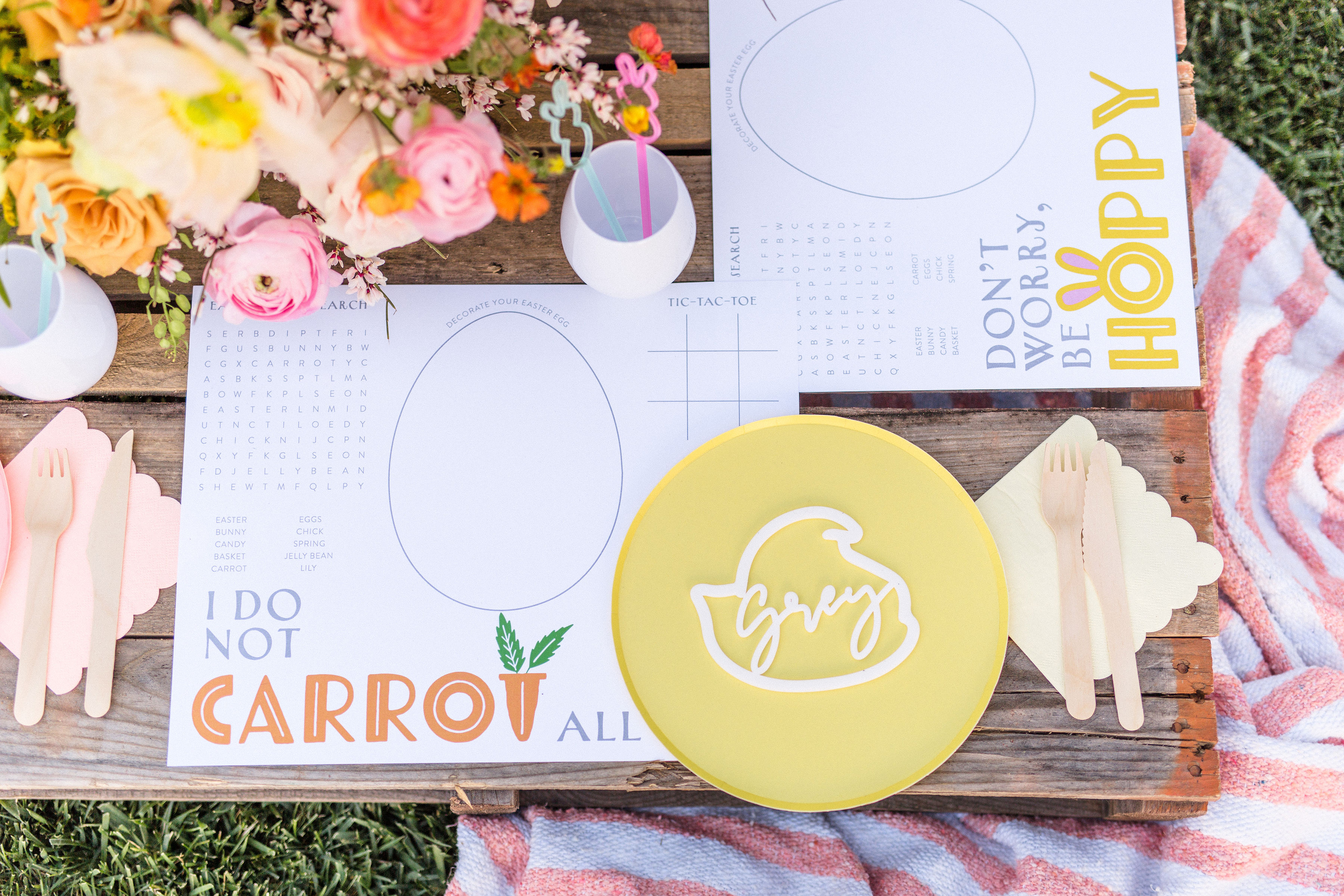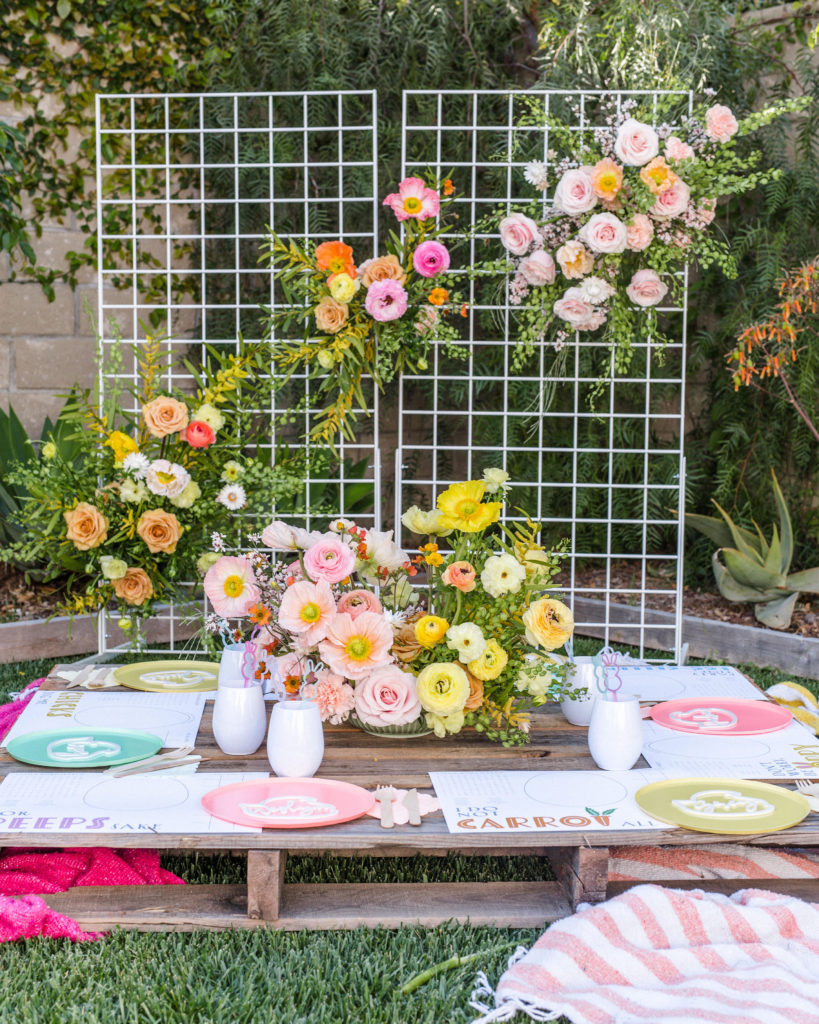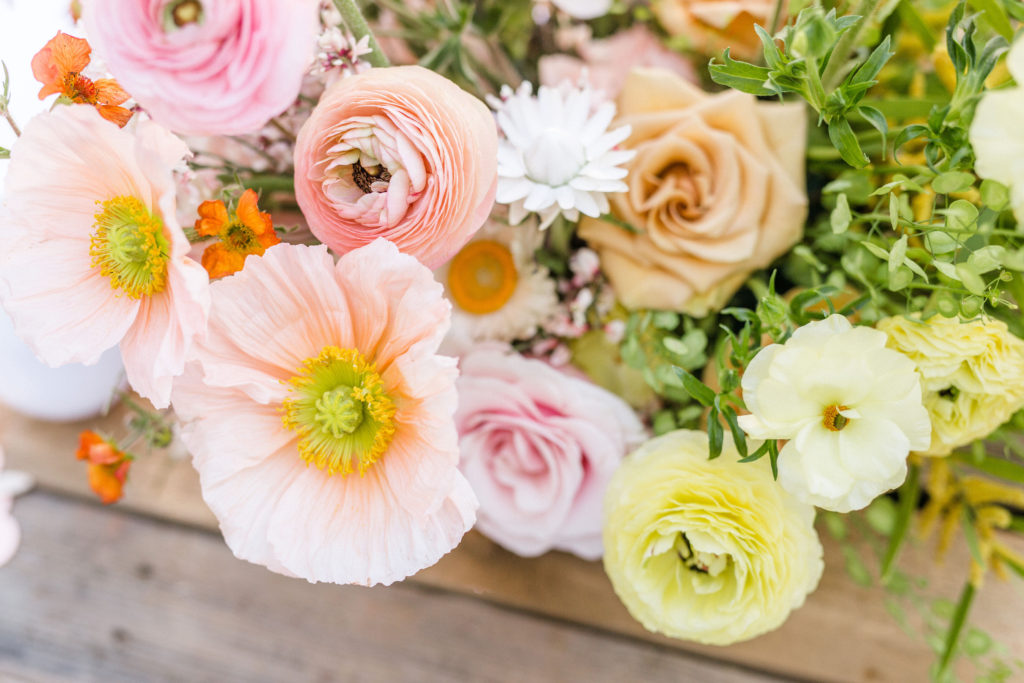 We added pretty plates and coordinating napkins from Witty Bash who has the cutest Easter collection right now!!  The white cups are from L'entramise and are so great for so many tables, I keep using them and using them… You guys should always have them on hand!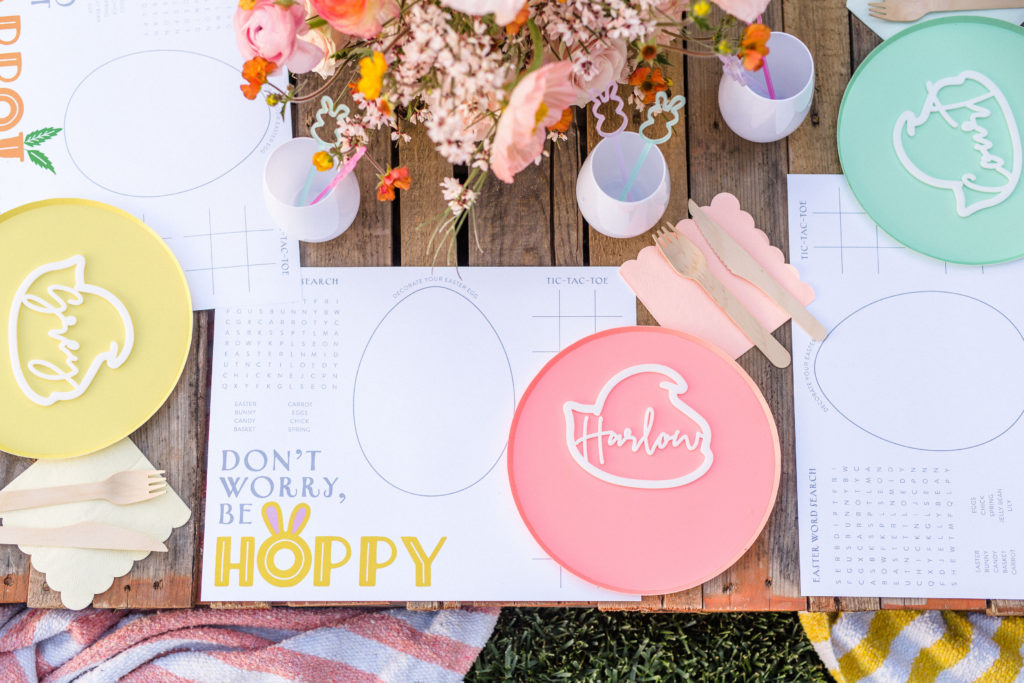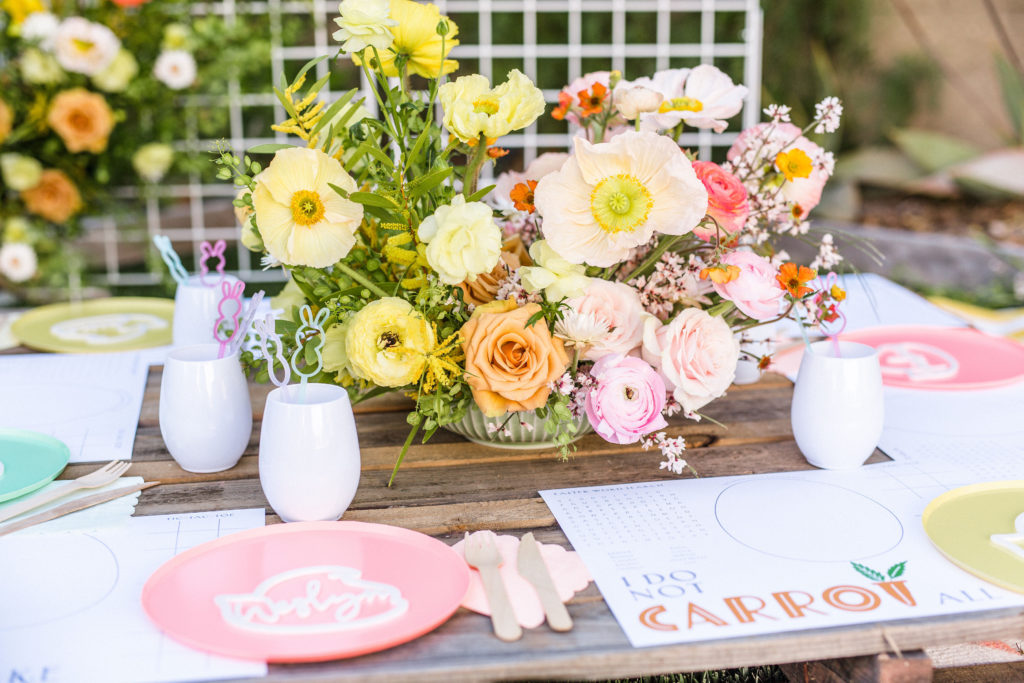 Can you even with these florals?!  Seriously GORGE-OUS!!!!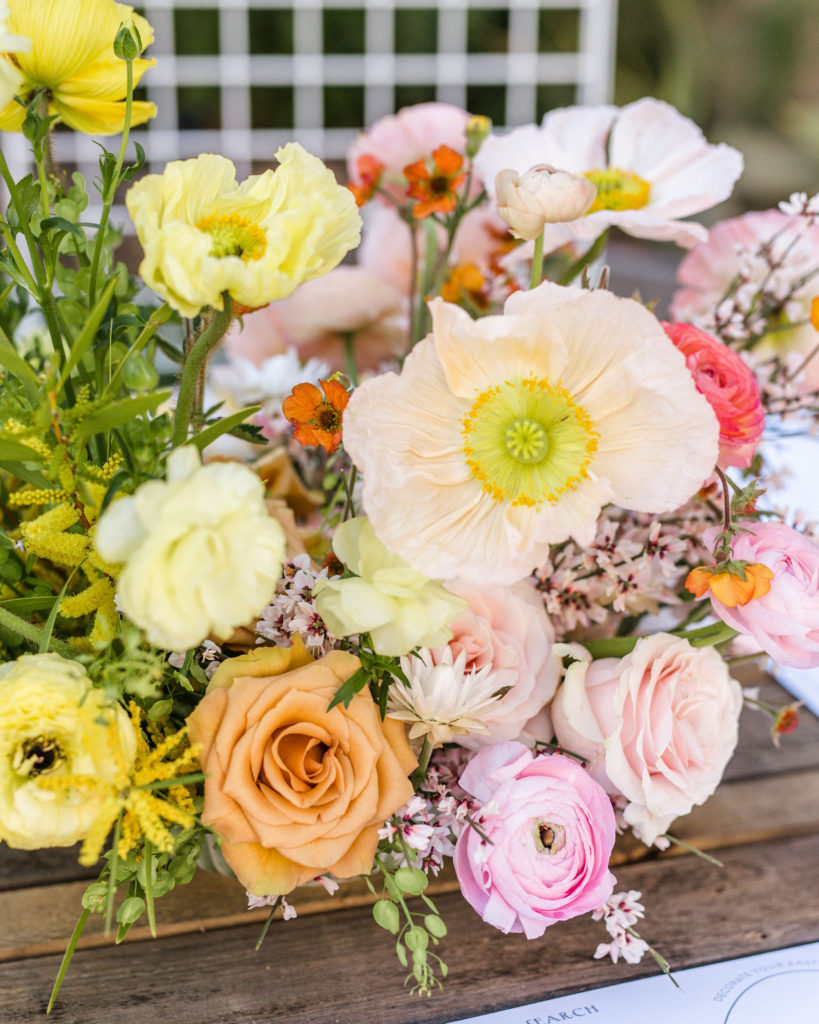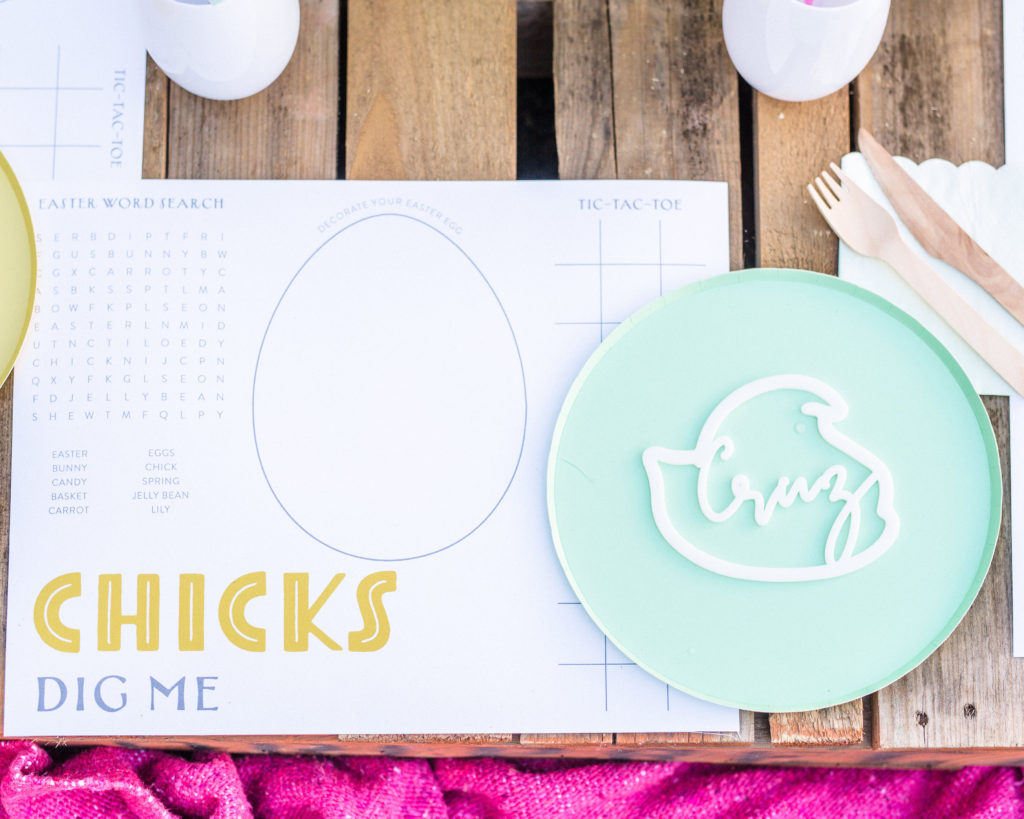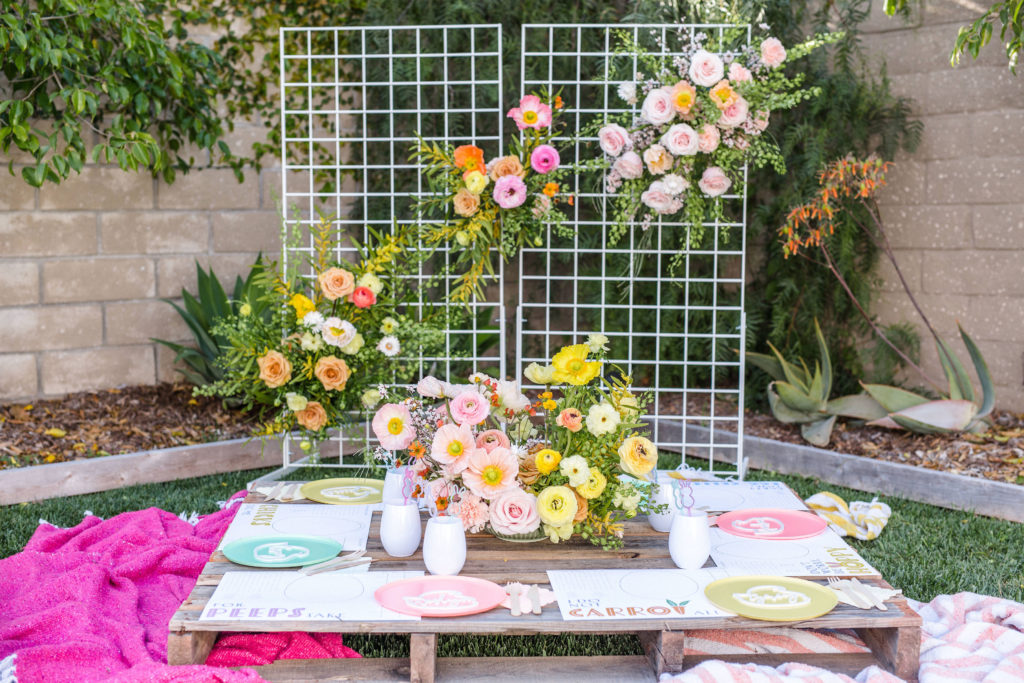 Don't forget the cozy and colorful Gunn & Swain blankets!!!  Always my favorite!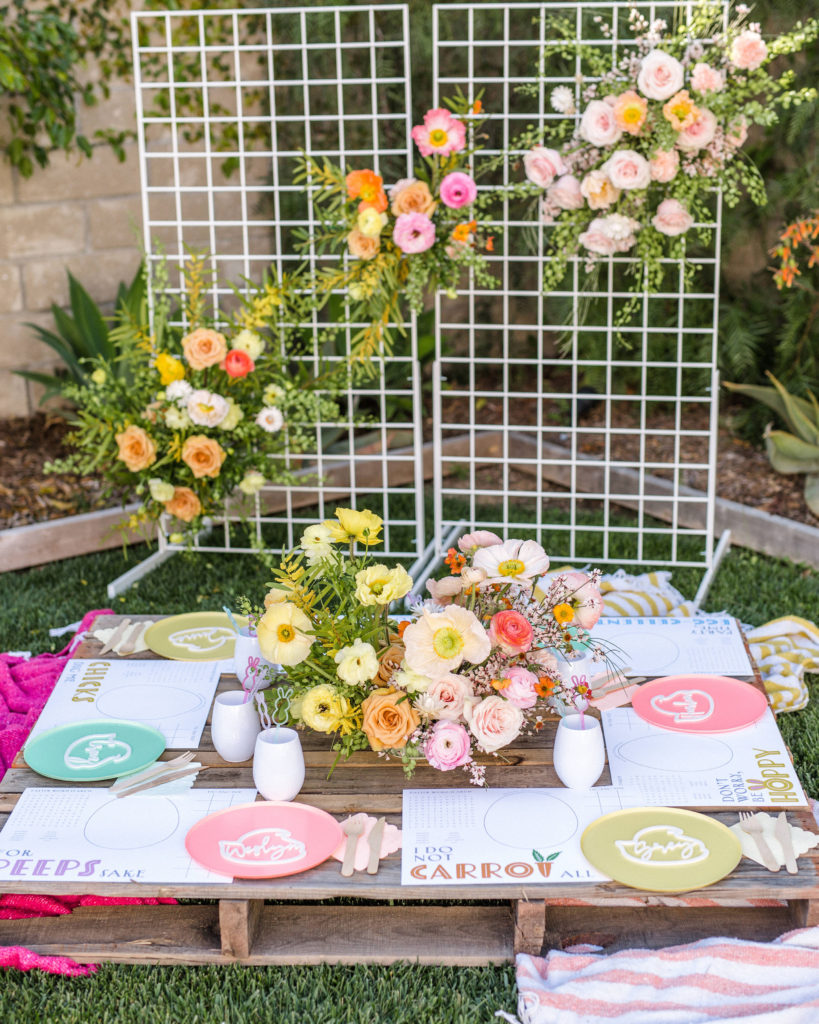 Now for the cute kiddos, because the party is for them, right?!  Not just for me??  Haha!!  These pajama pals had a lot of fun and were SO excited to dye eggs…  But first some coloring and messing up the table!  Ha!  A little behind the scenes tip… Once you let them at the table settings, there's no turning back!!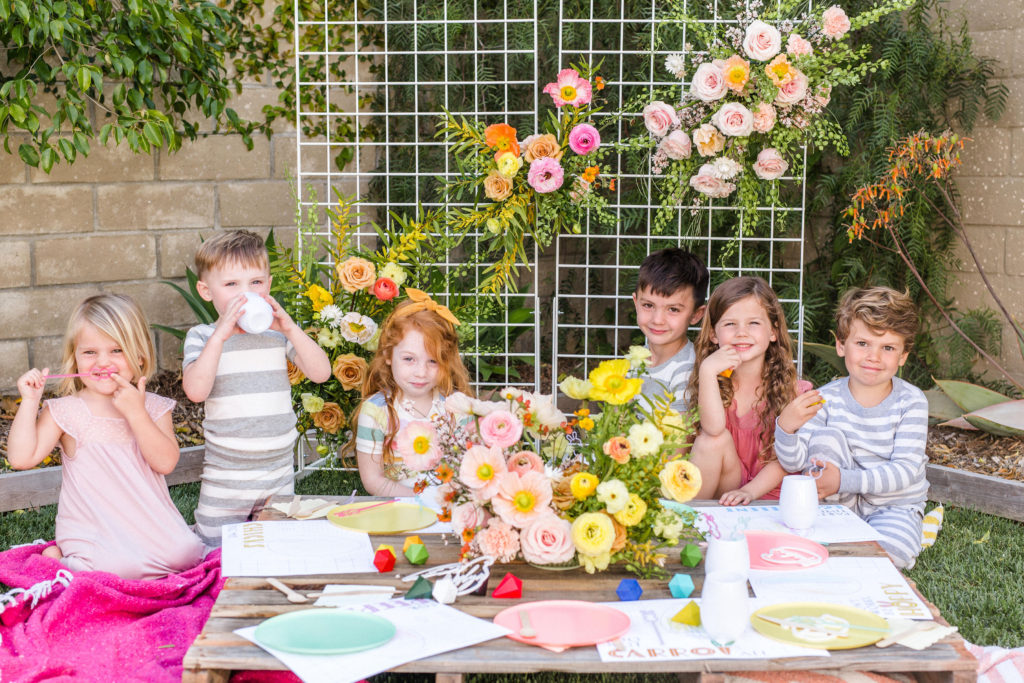 Court and June, Krista's daughter, were fast buddies!!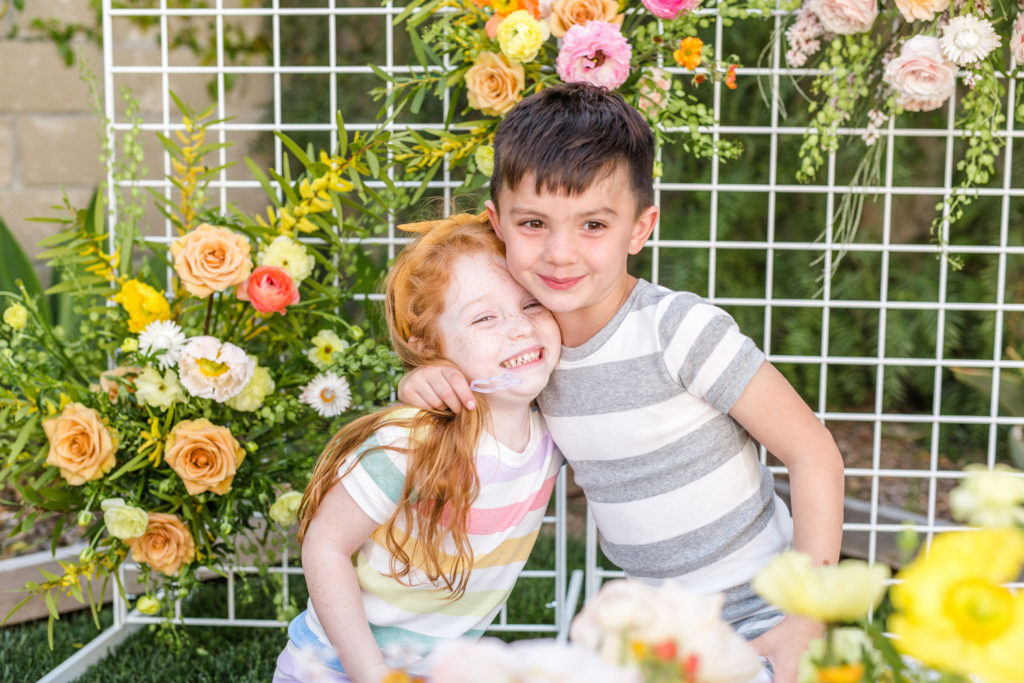 My little blue eyed babe Cruz!!!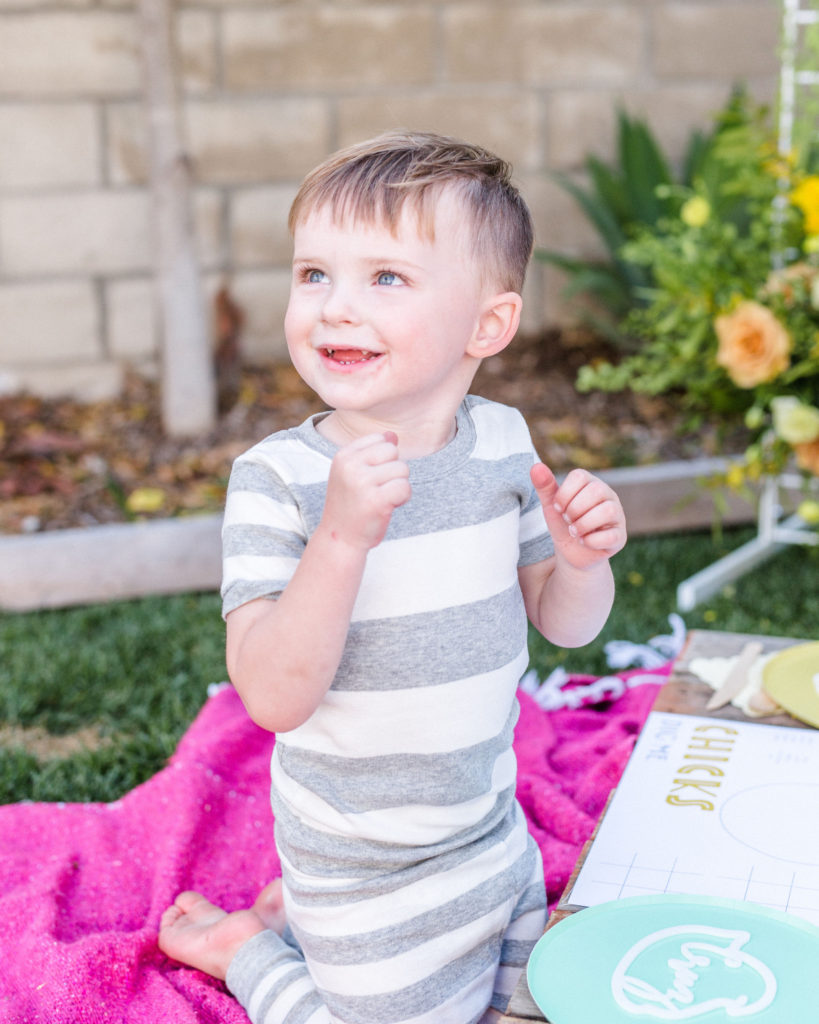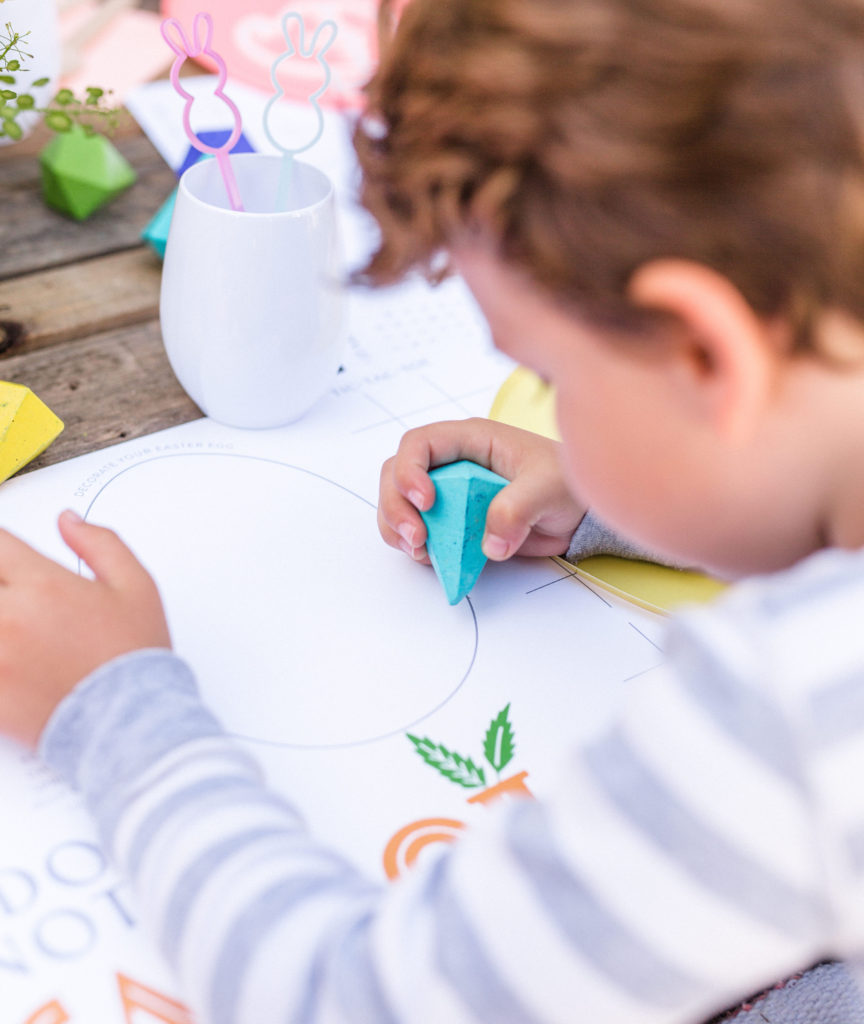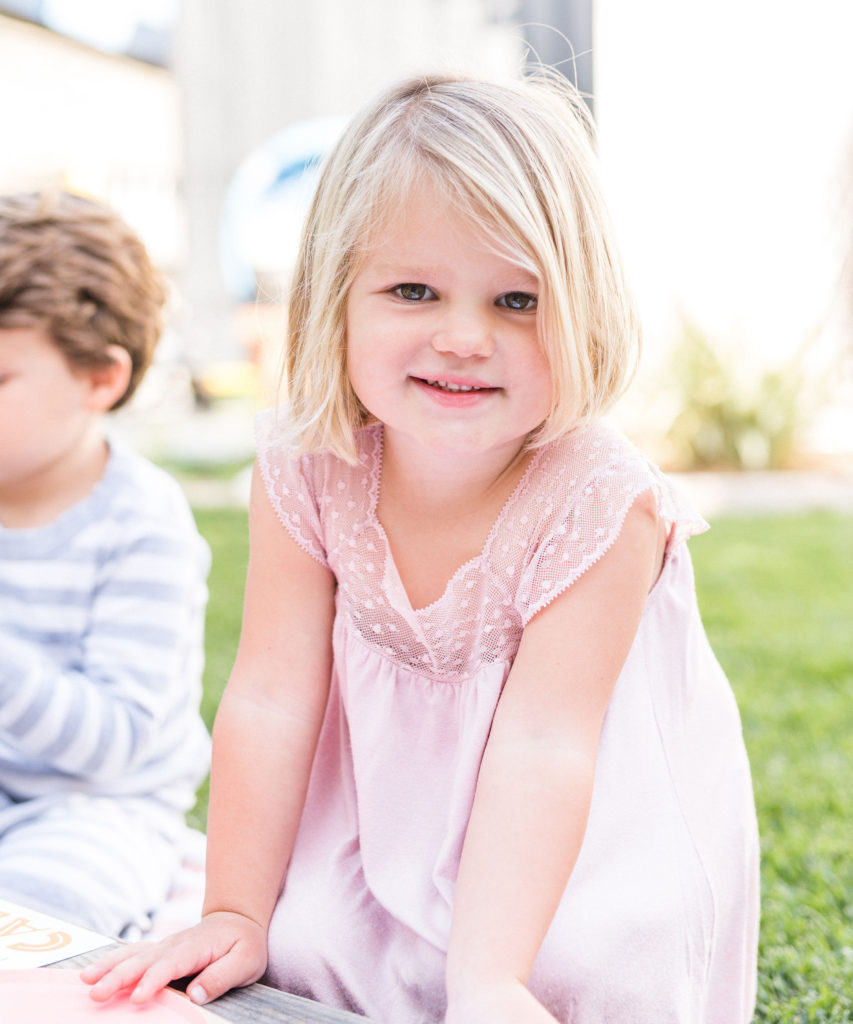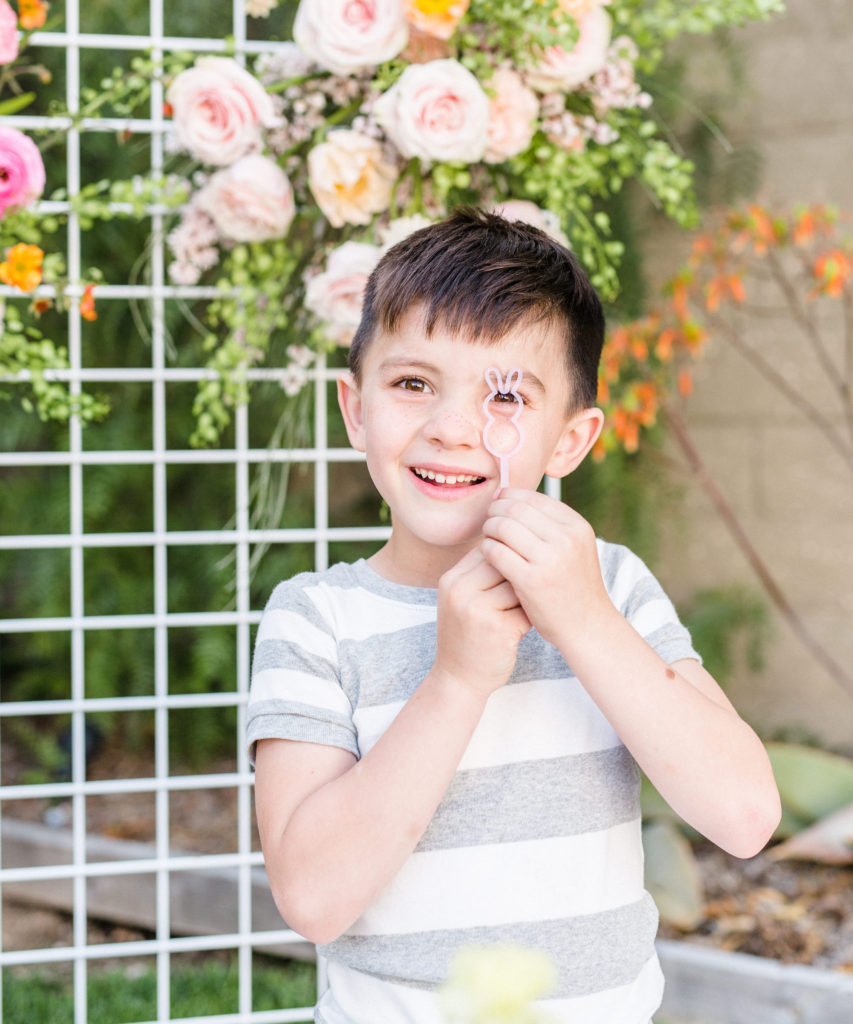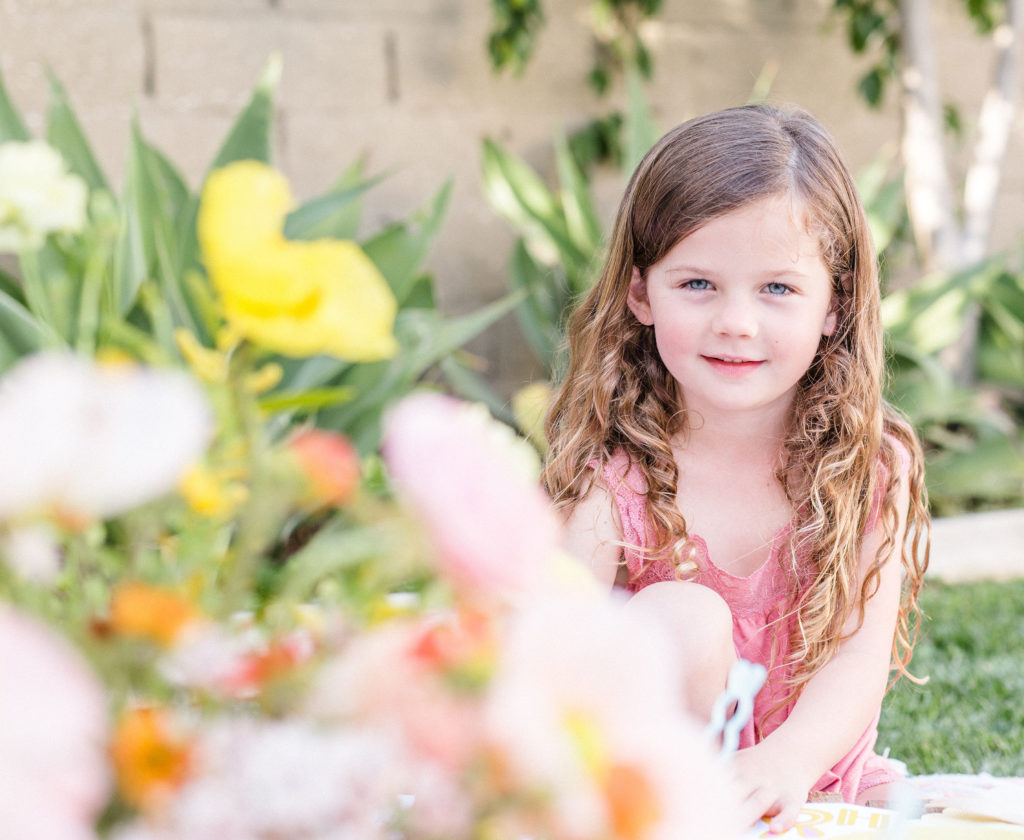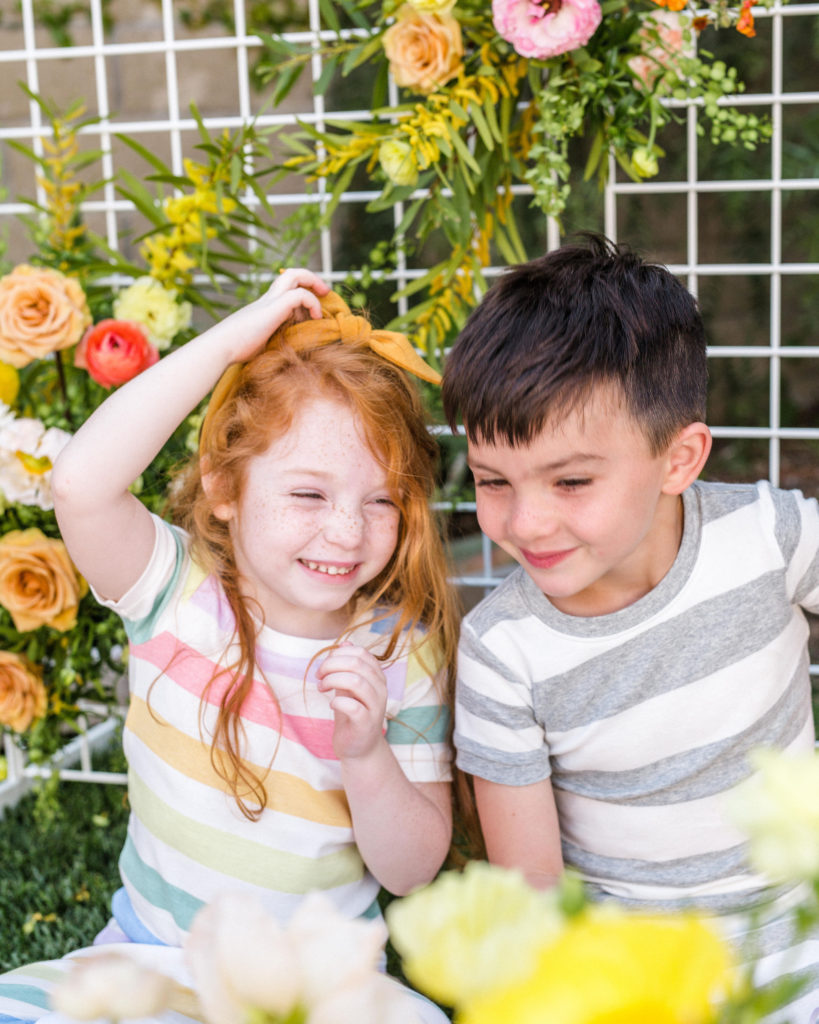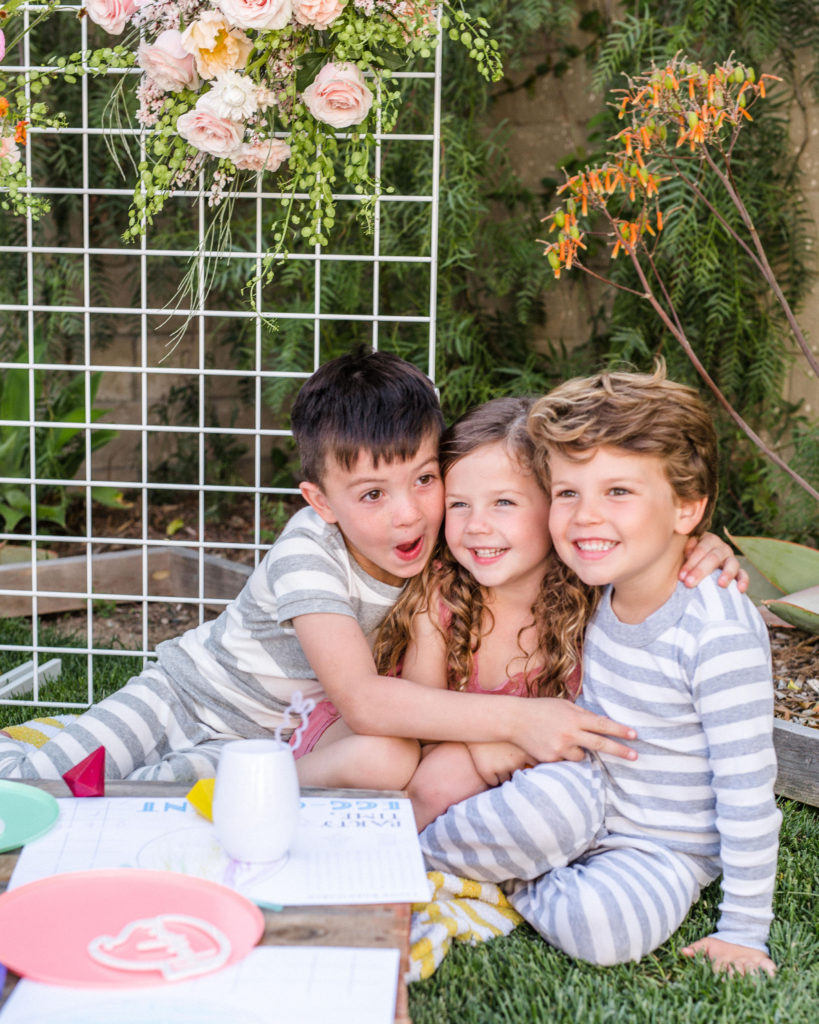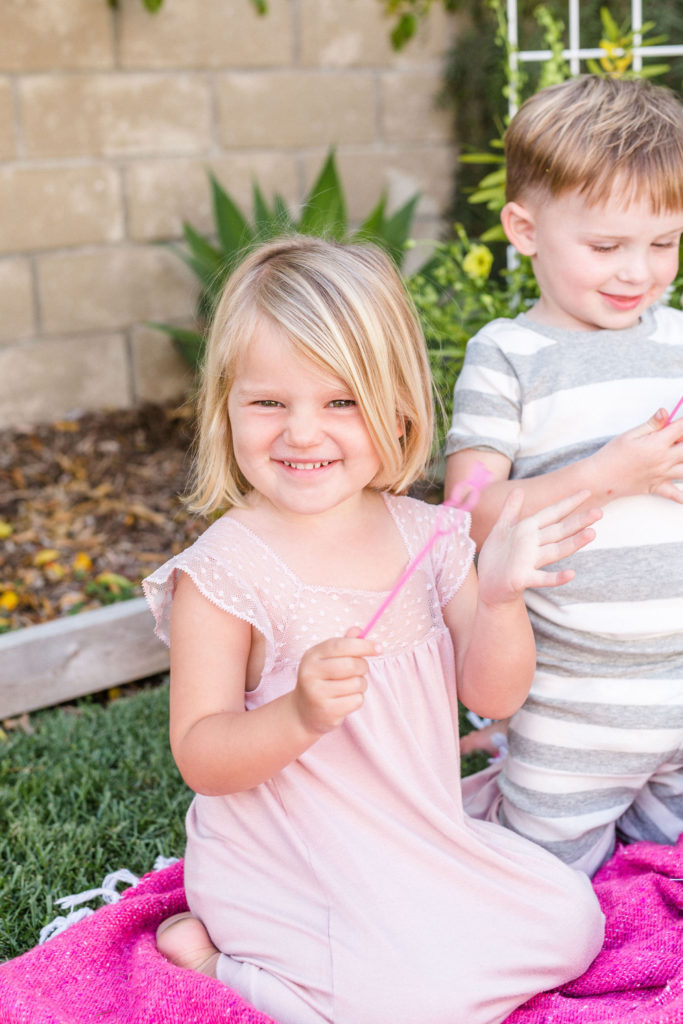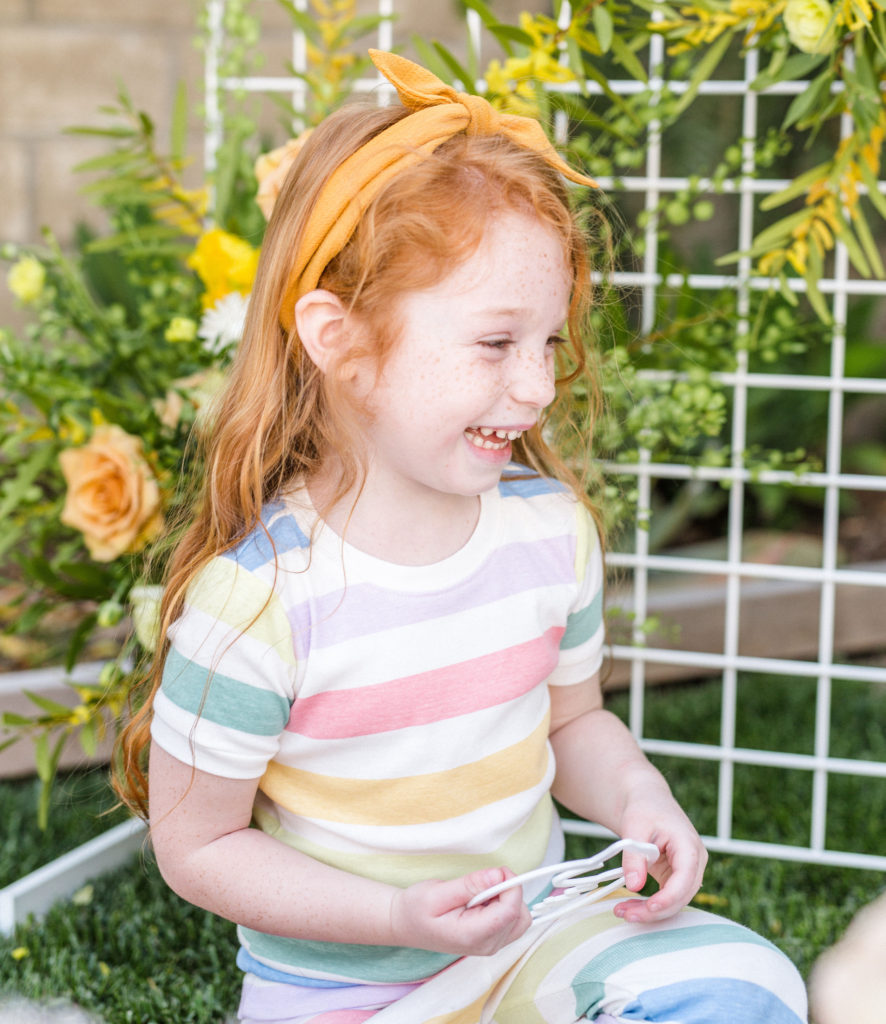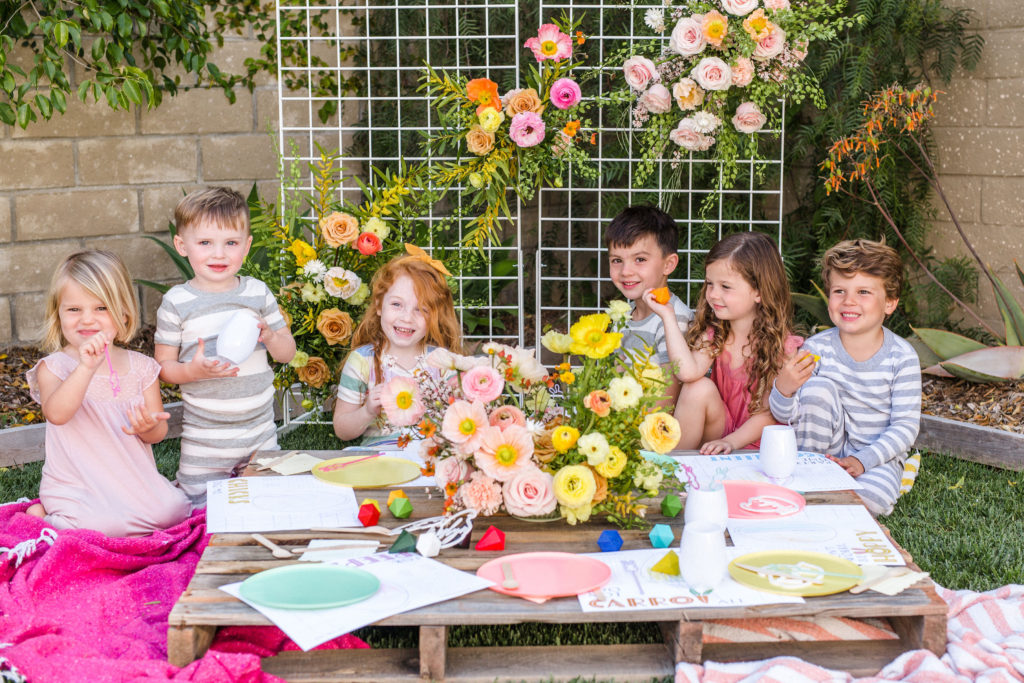 For the eggs, I found these cute plastic ones at Target!  We dyed them and my boys and I re-used them so many times doing "practice Easter egg hunts" – one of their favorite Spring activities!
Oh, and I really wish I was that natural dye type of mom but I just go for what's easy, sorry!!!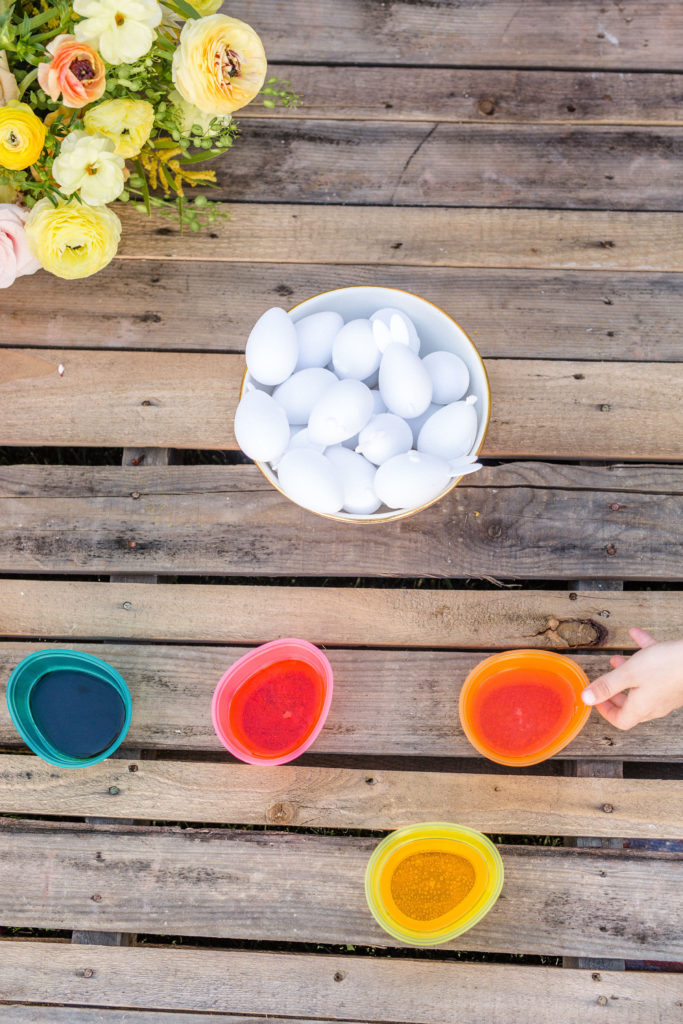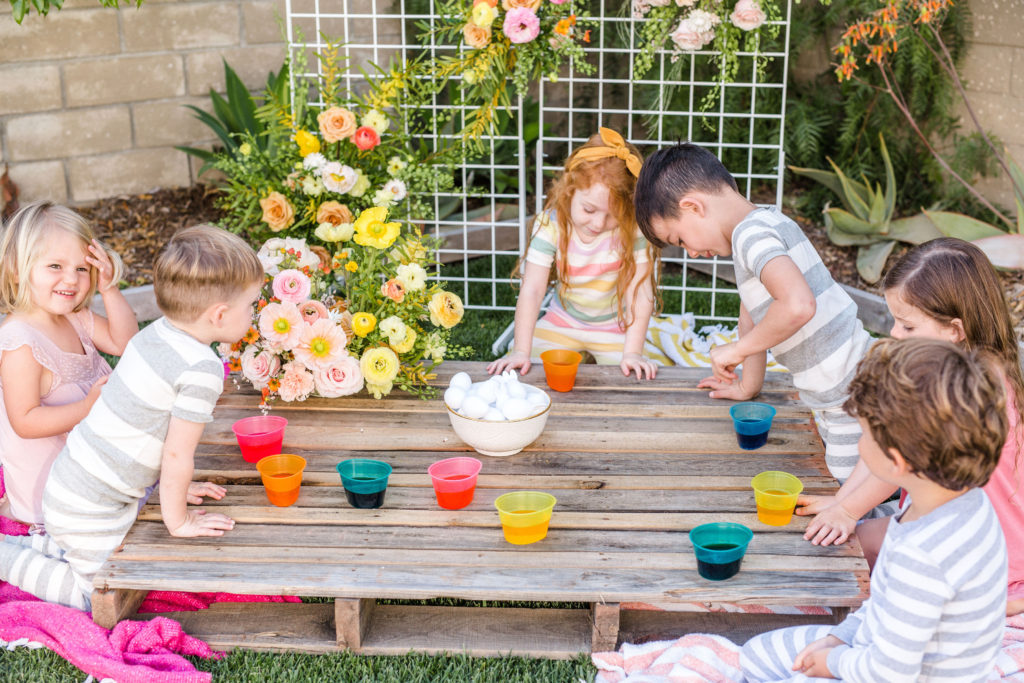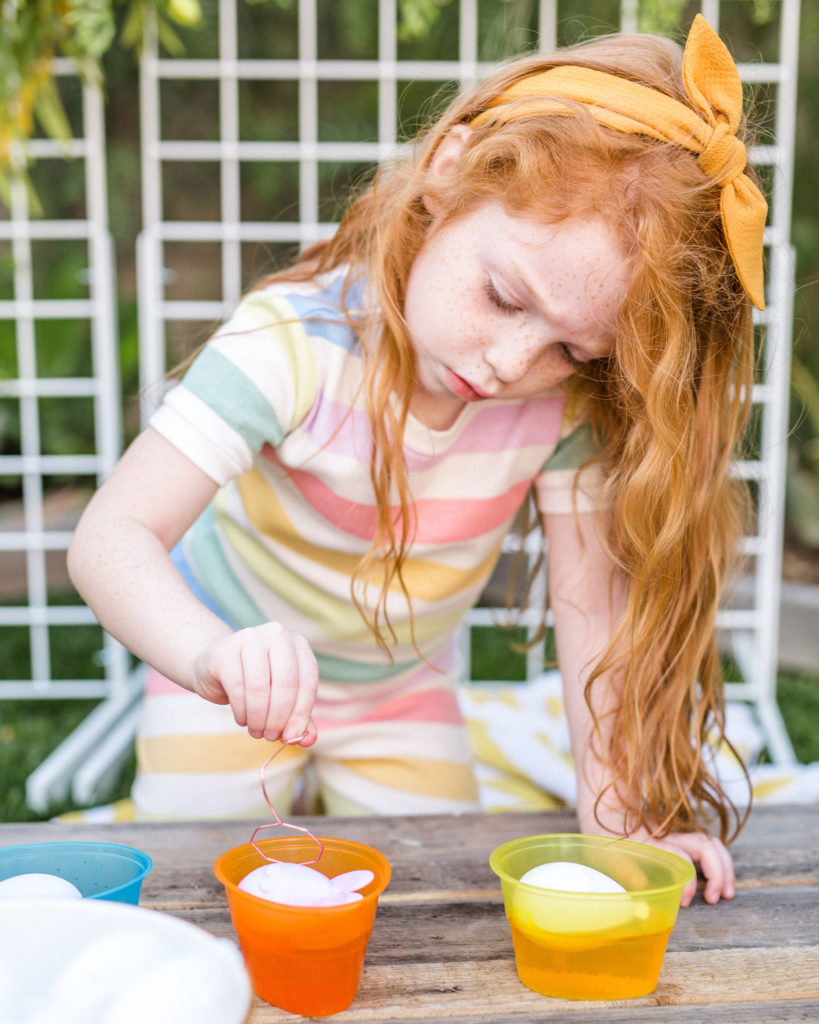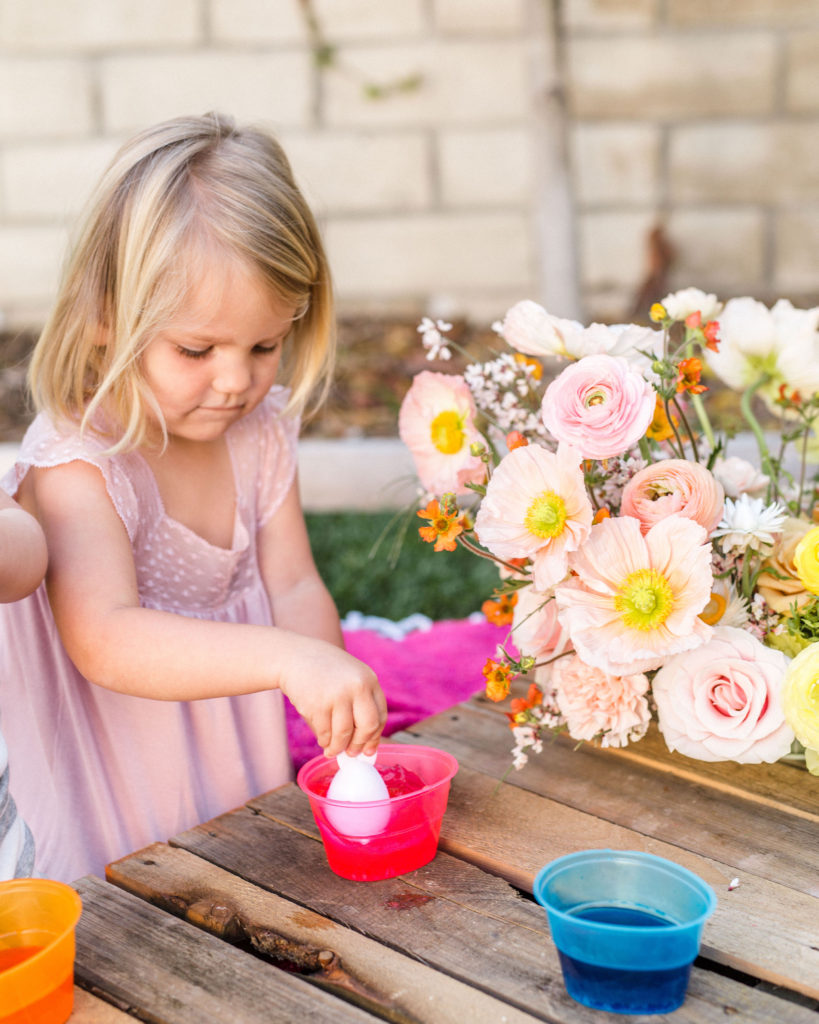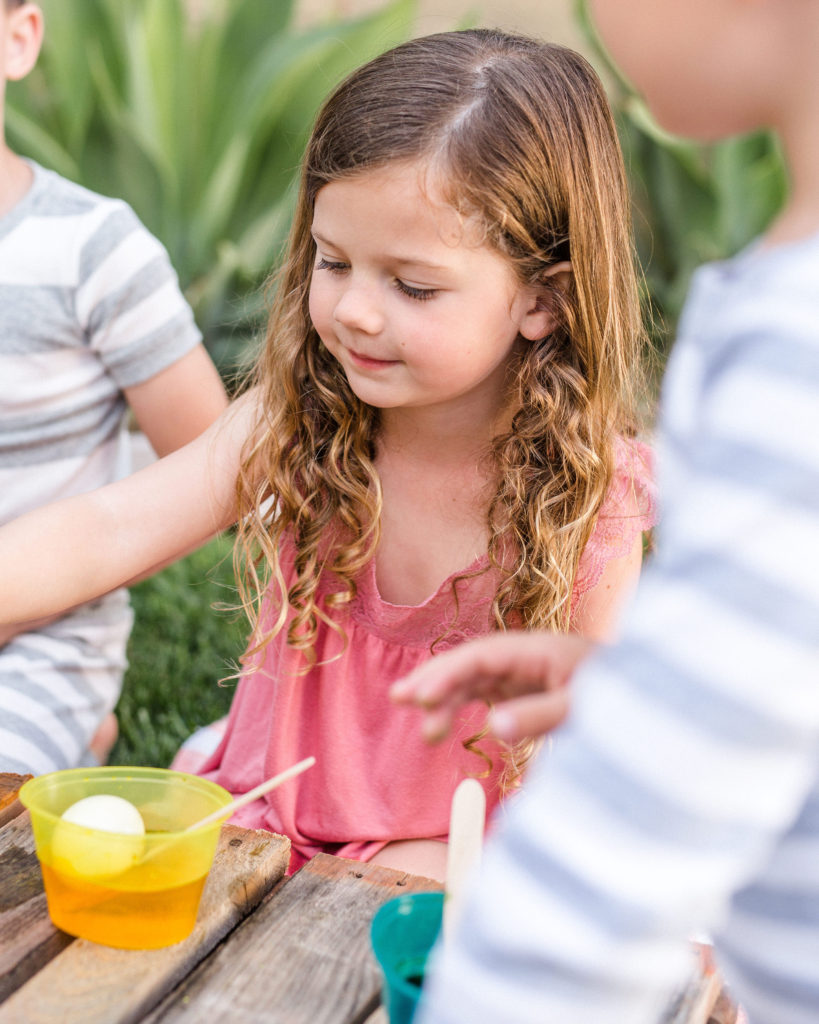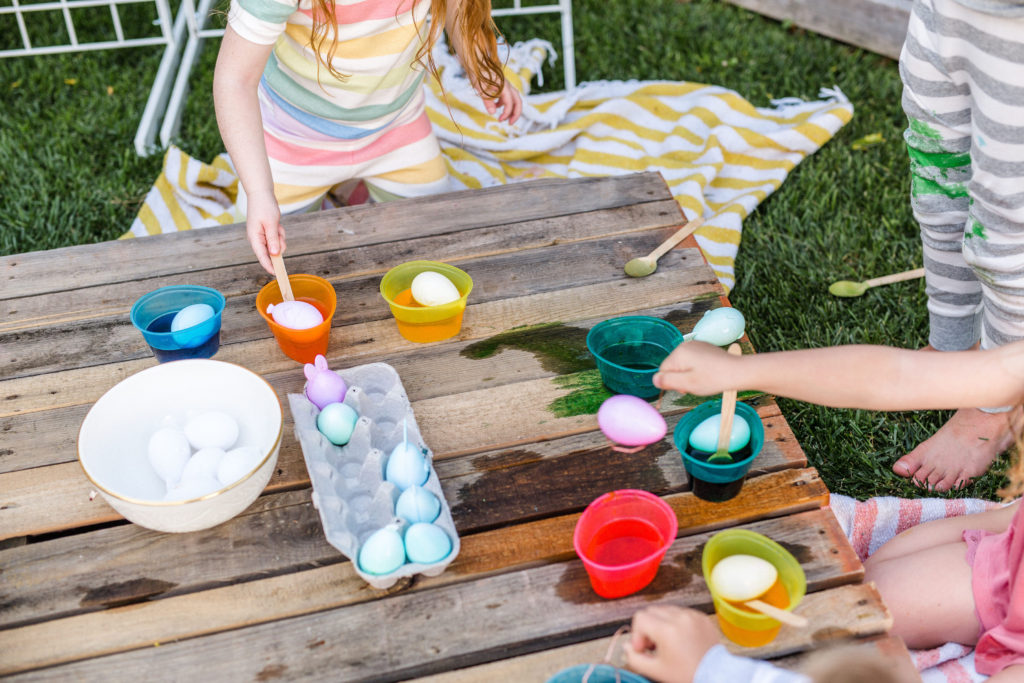 Also – I was really worried that this dye was never coming out – because at the end of it, my boys were pretty colorful!!  But it all came out no problem!  #momwin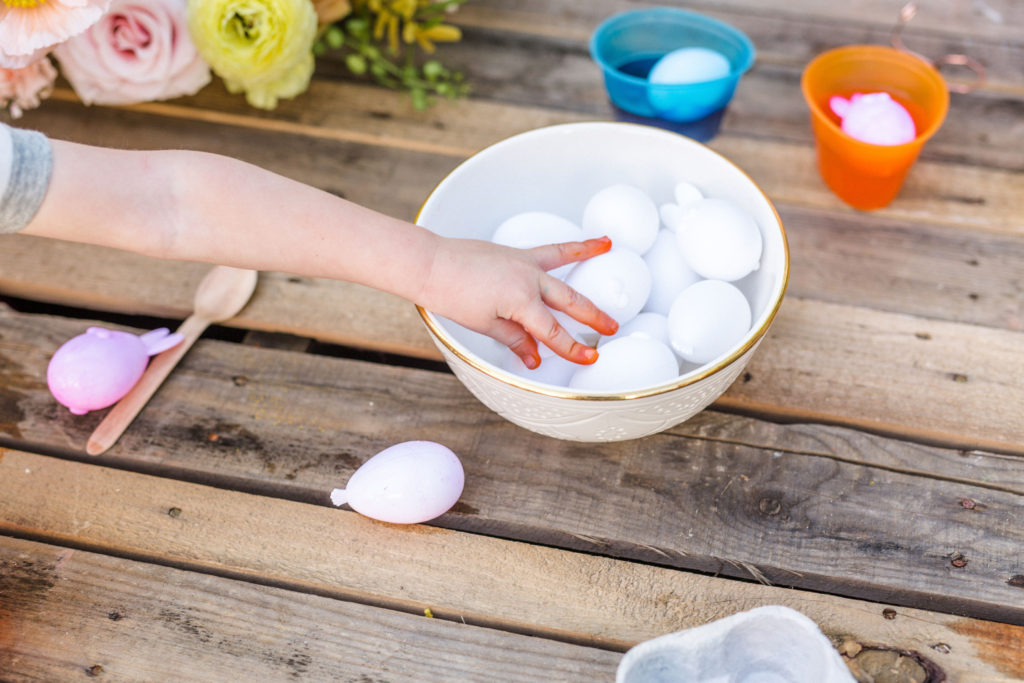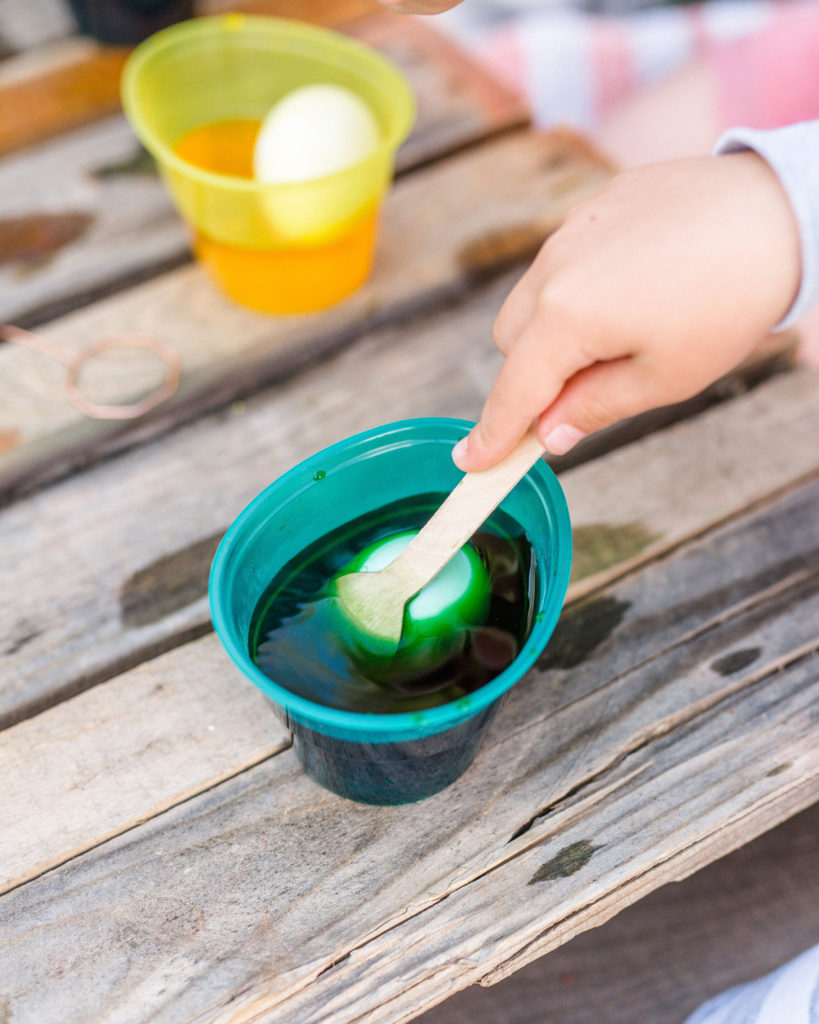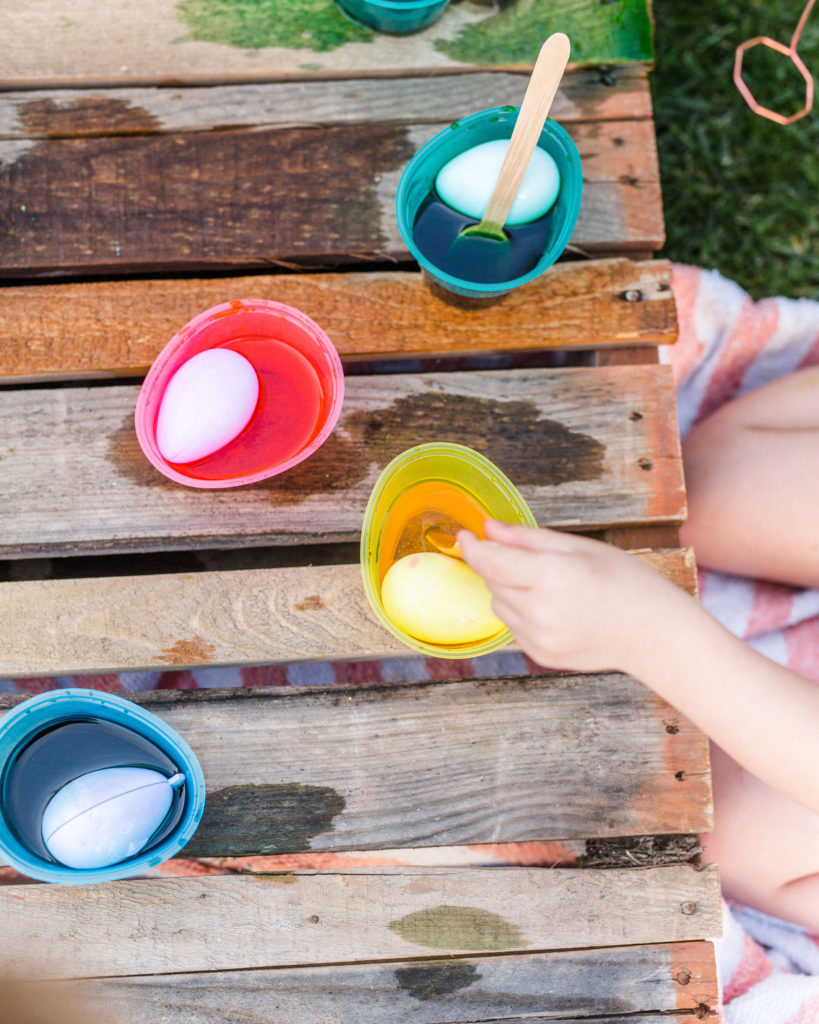 Pure concentration….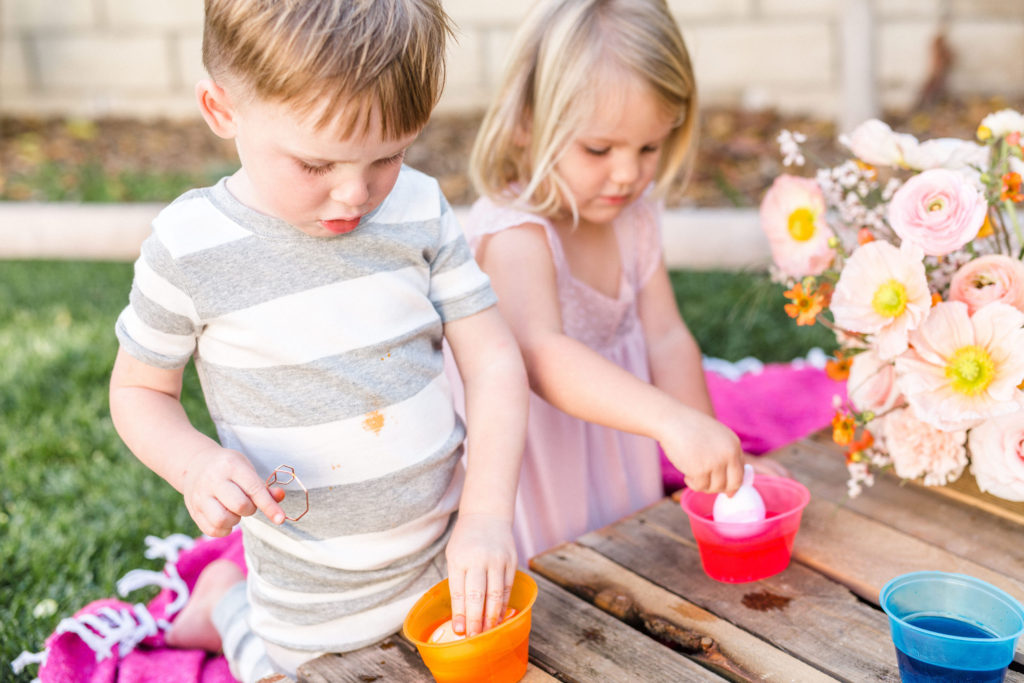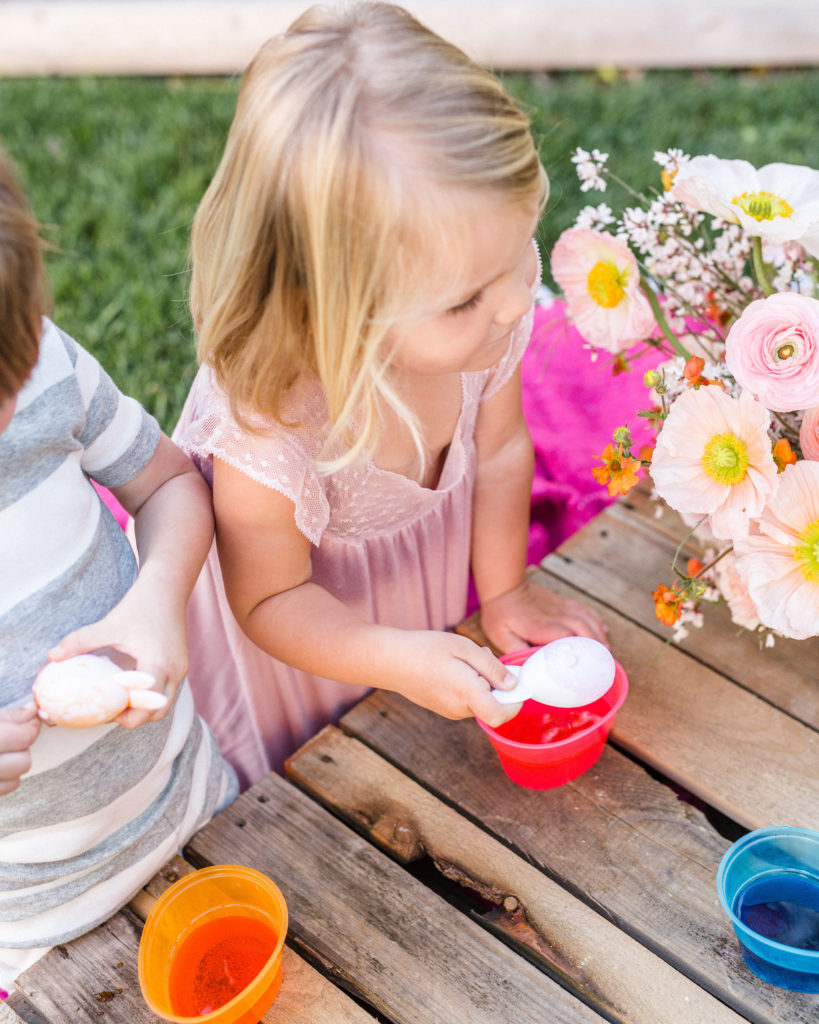 And all smiles!!!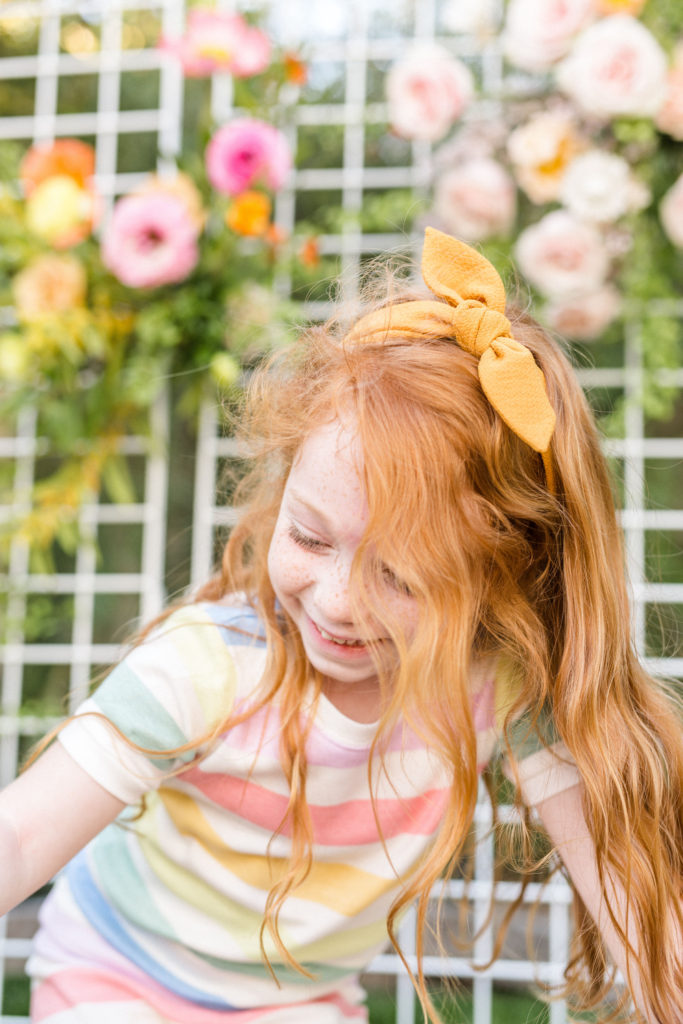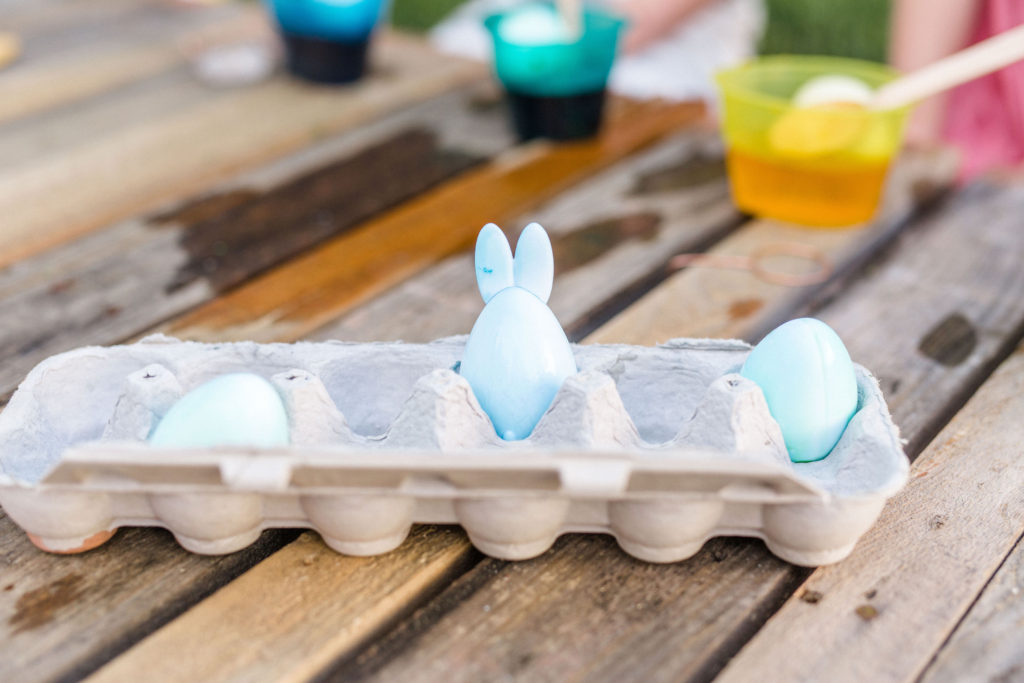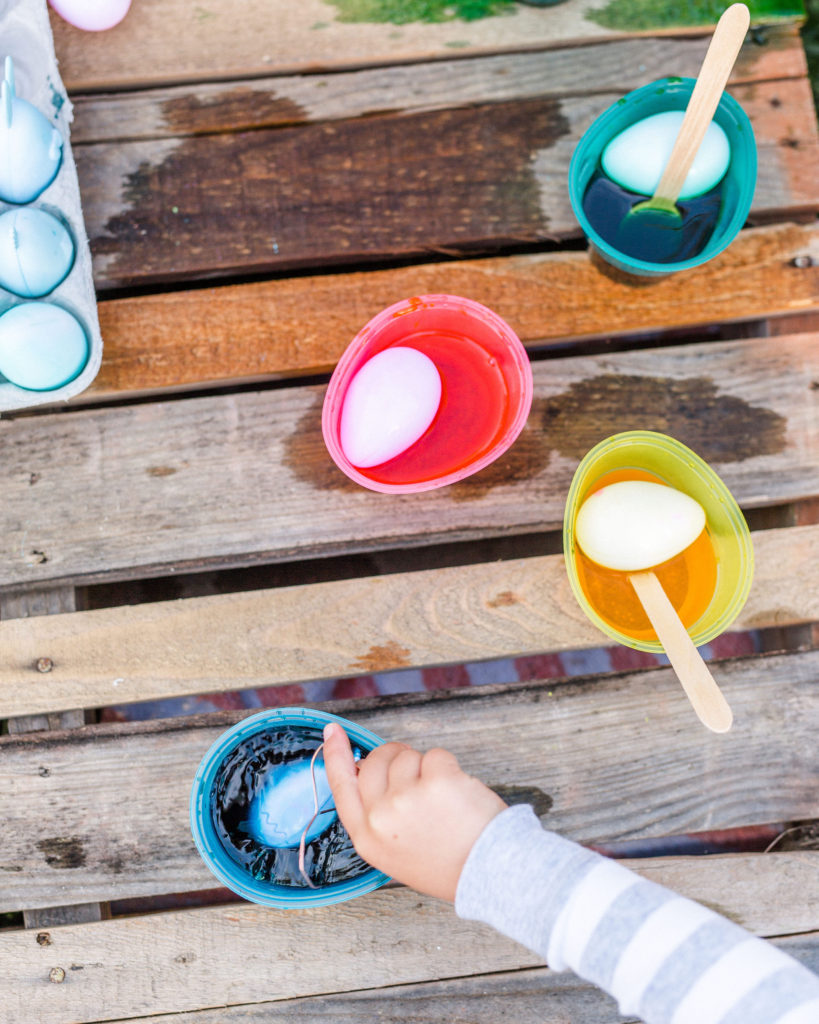 You didn't think I'd let a party go by without desserts, did ya?!  Beverly's Bakery had a lot of fun with this!!  Even saying it could be their new favorite… I think that sweet cake is mine!  And those Easter egg cookies were SO delicious – as delicious as they were adorable!!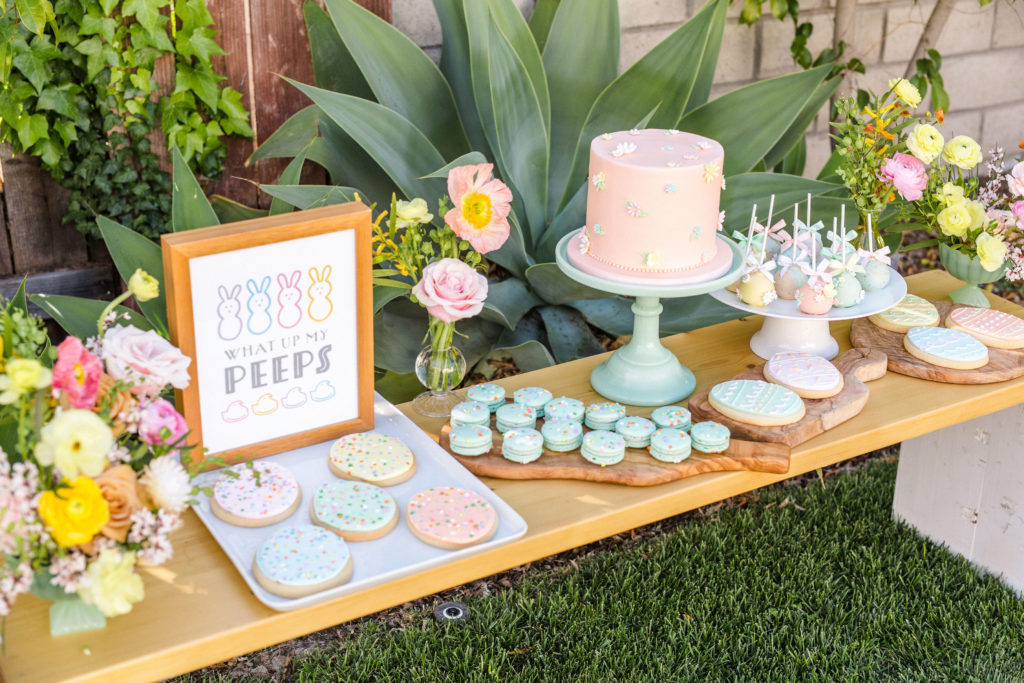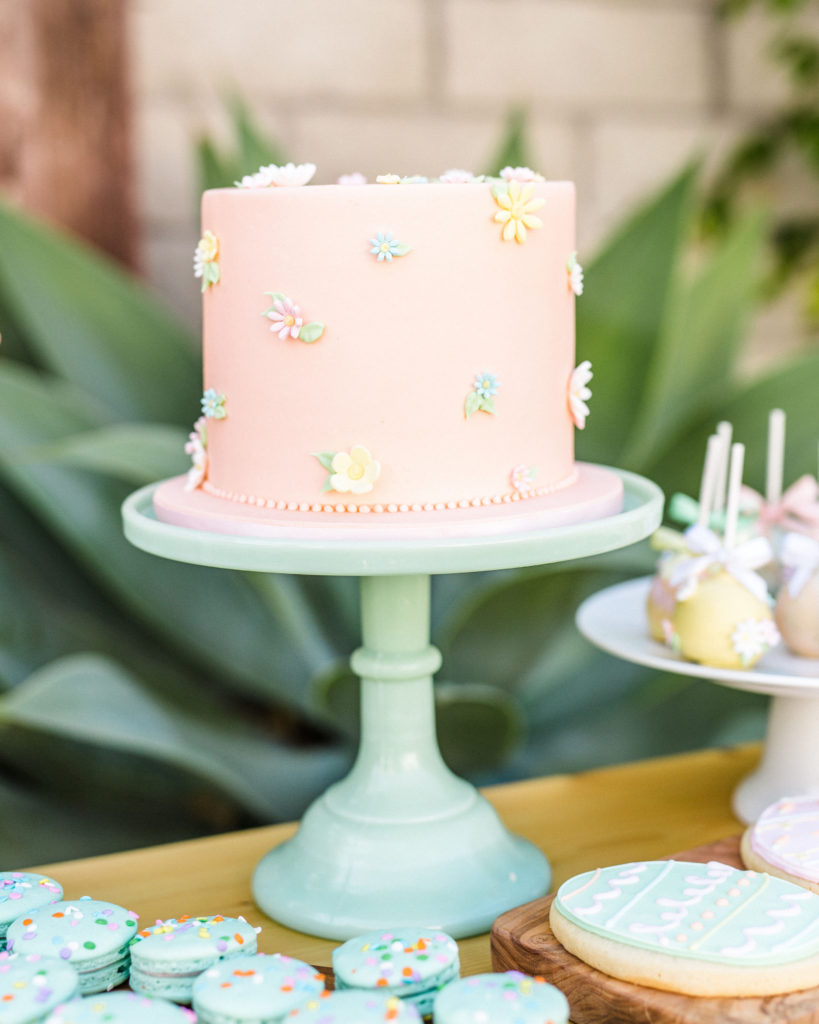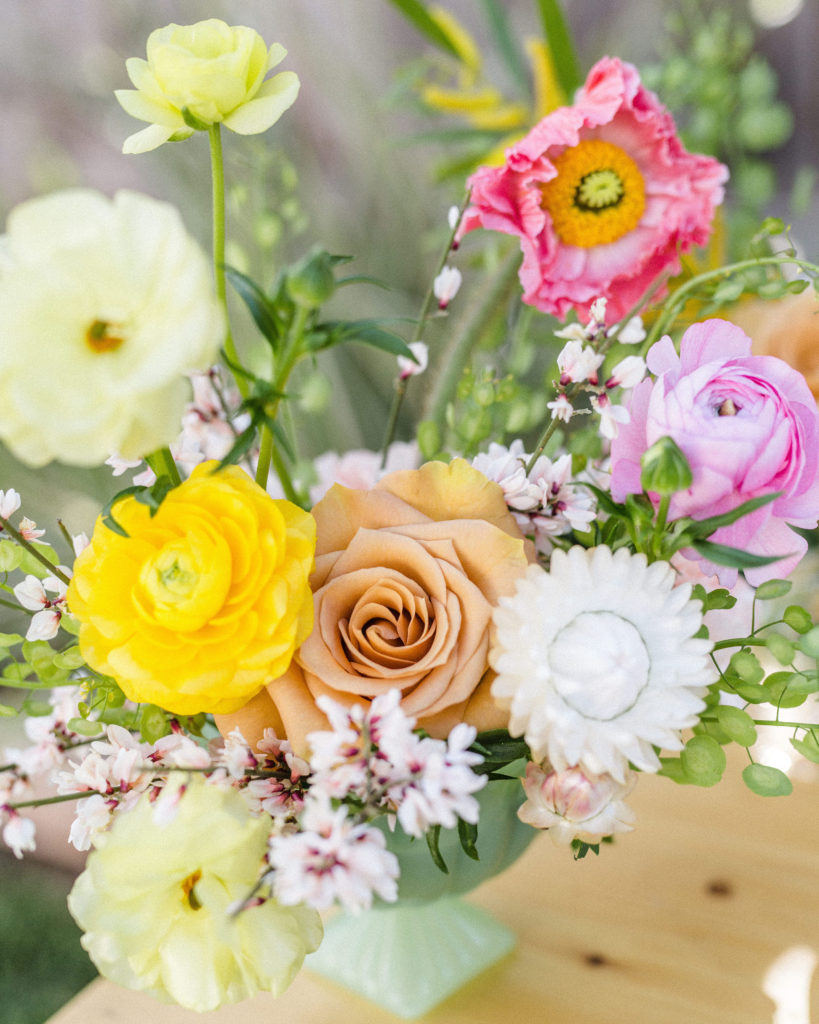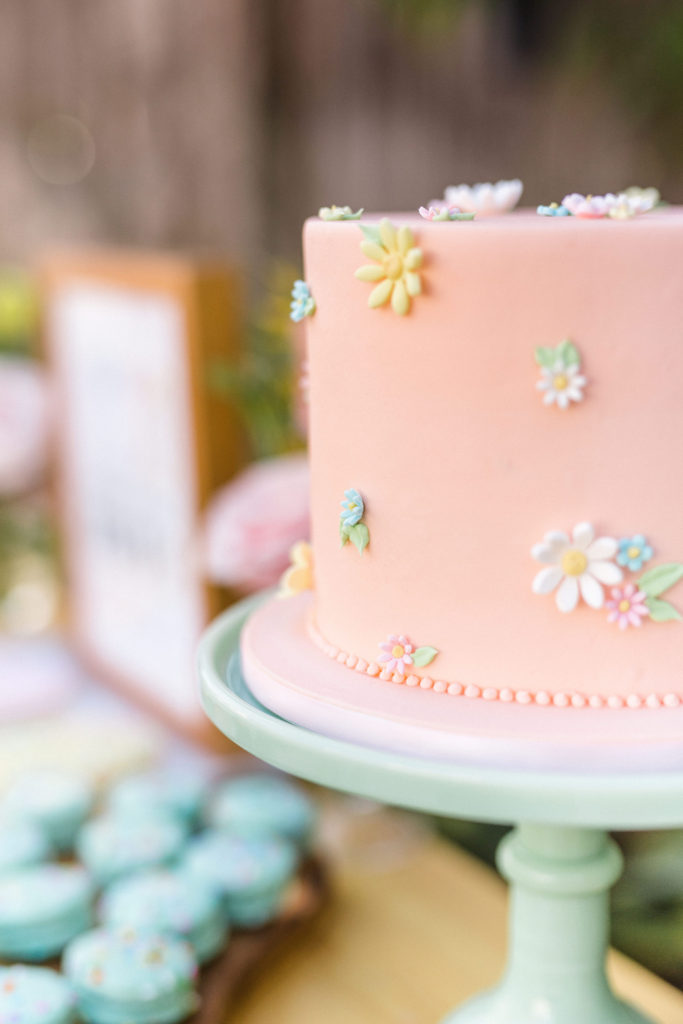 Another print that River & Bridge created for us to share with you!!  I have mine up in my house right now, it's such a fun little decor piece!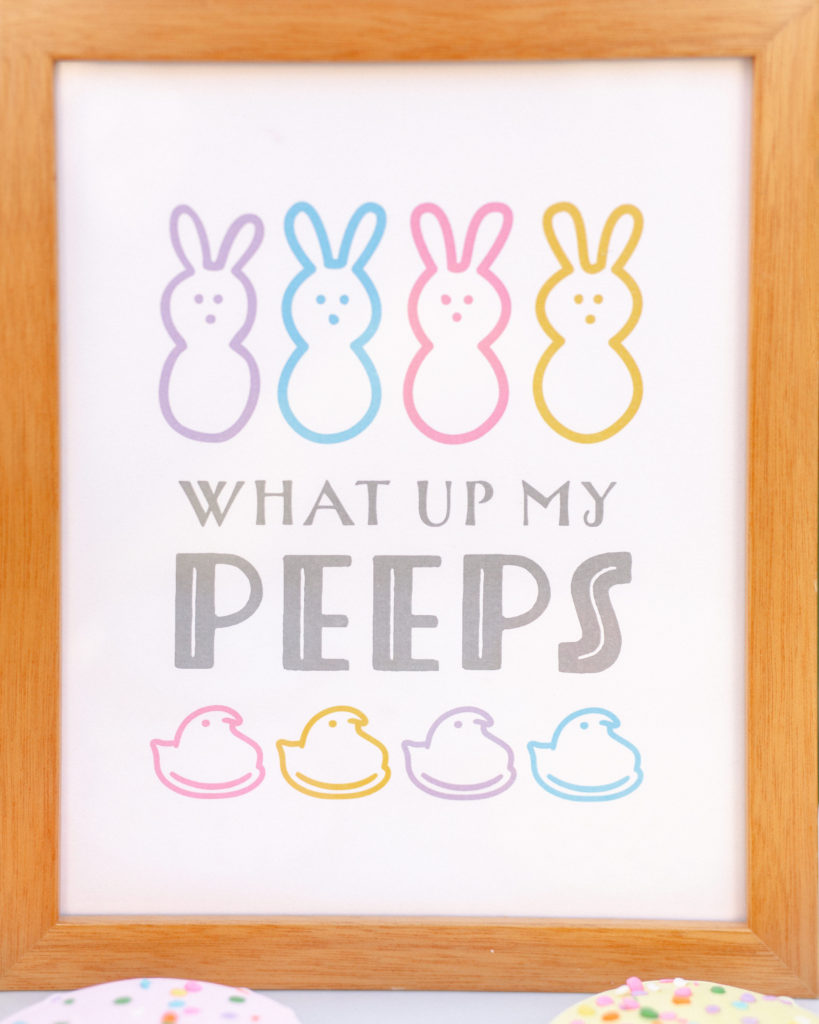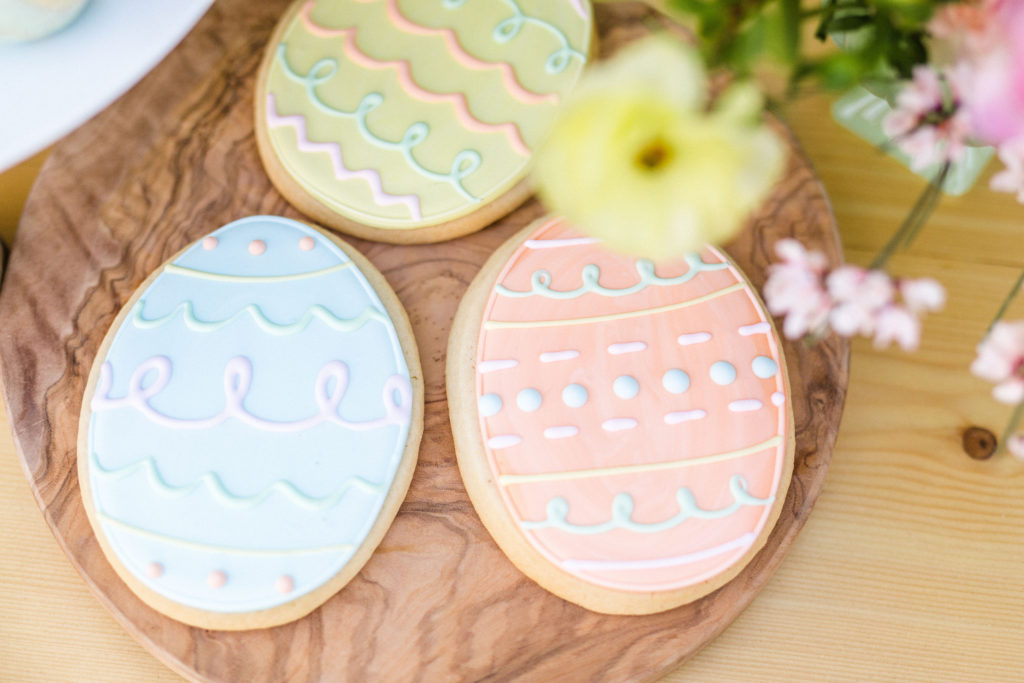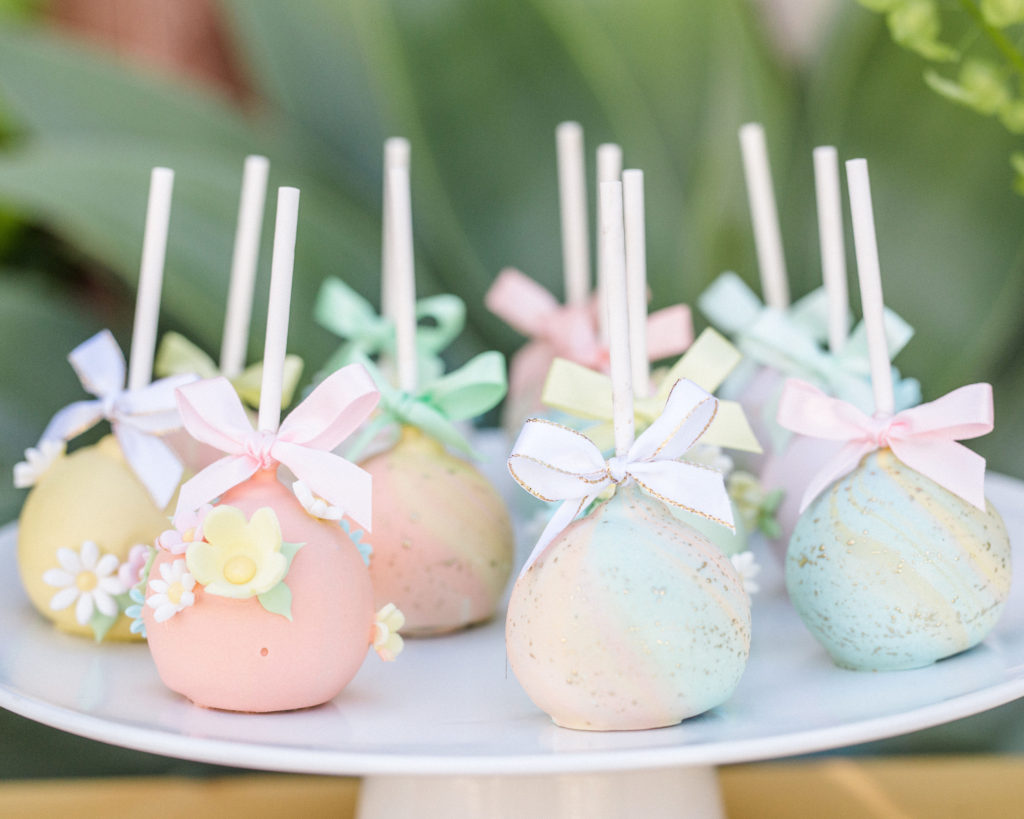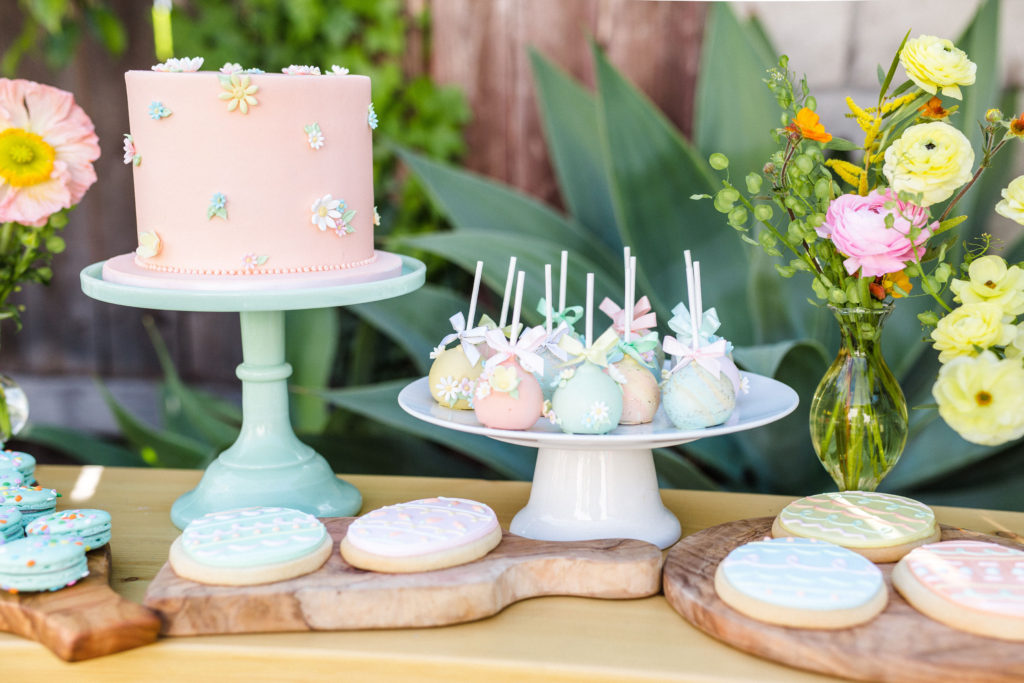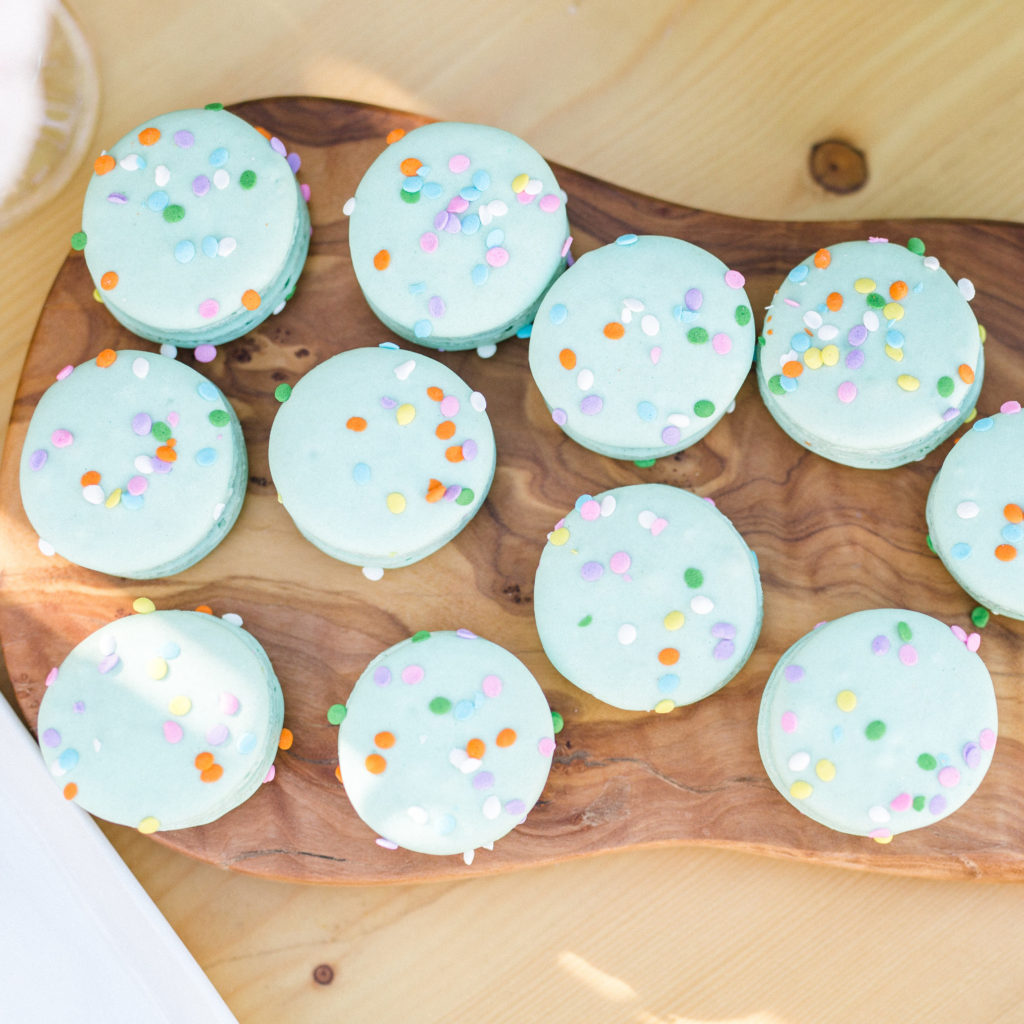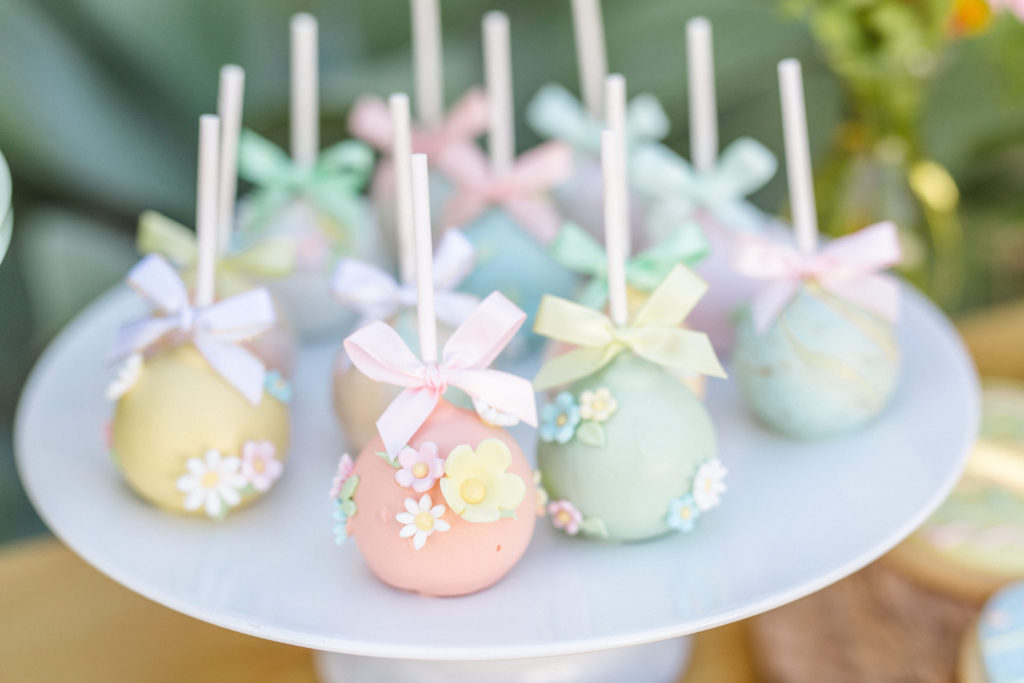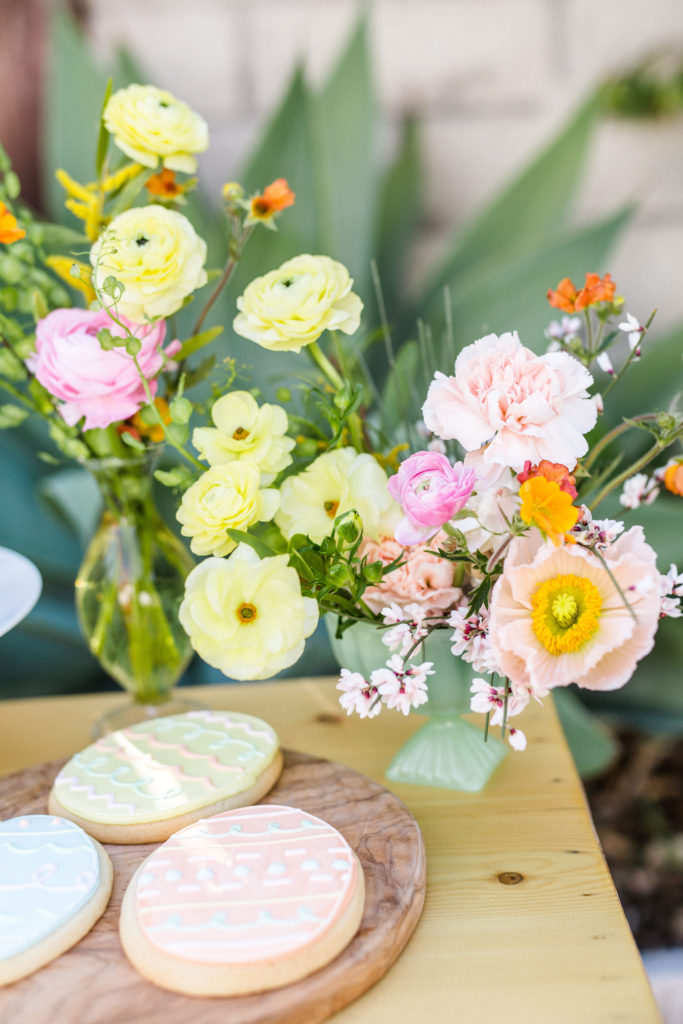 Miss Weslyn was loving checking out all the sweet treats!!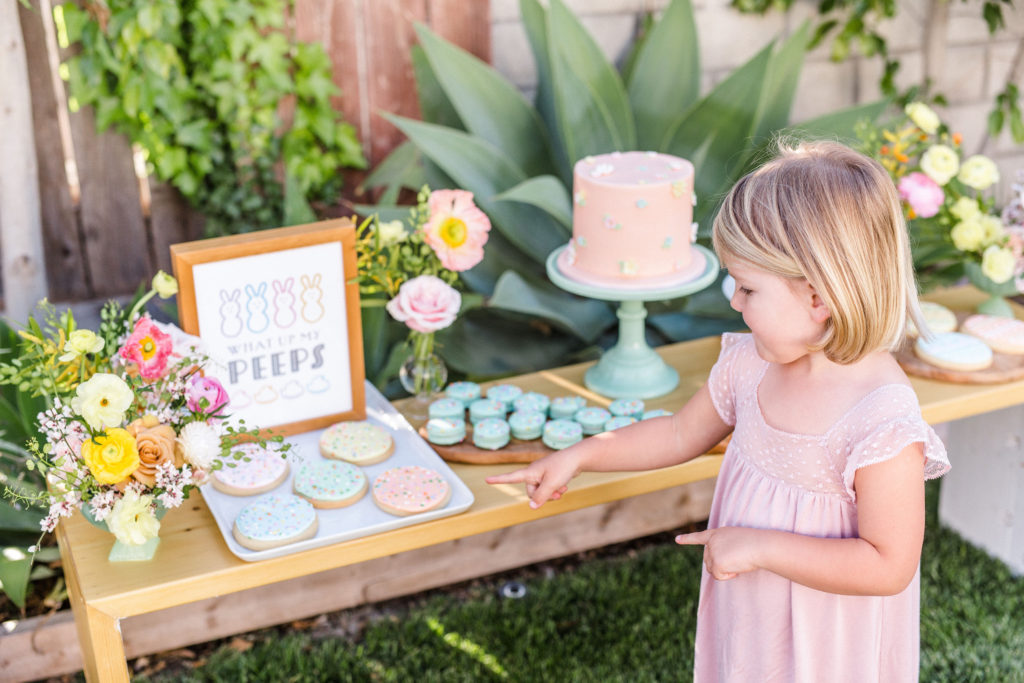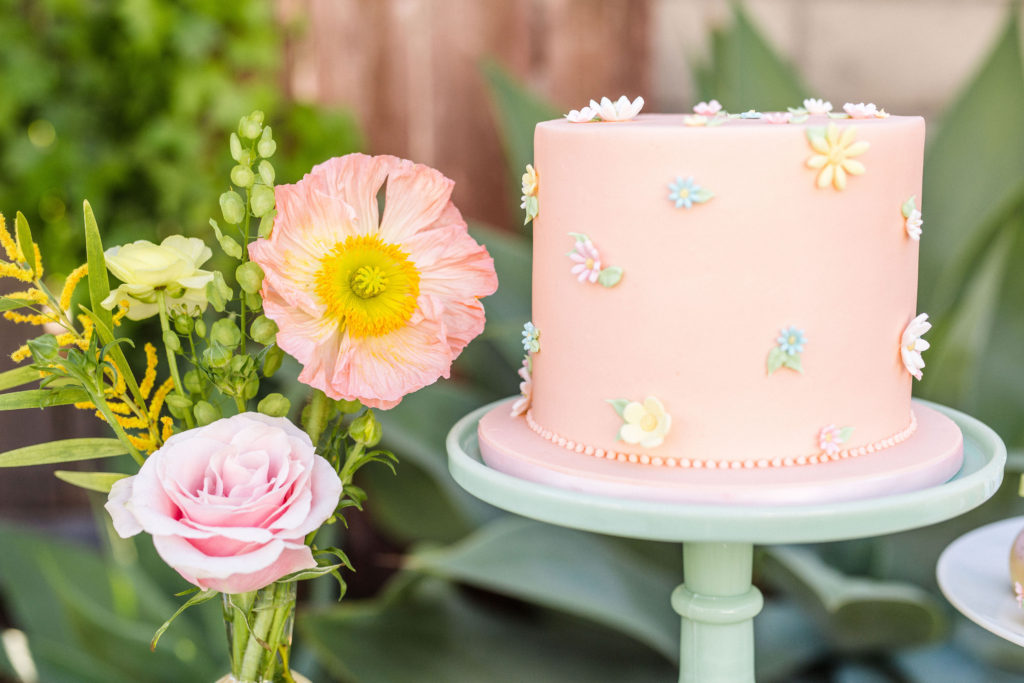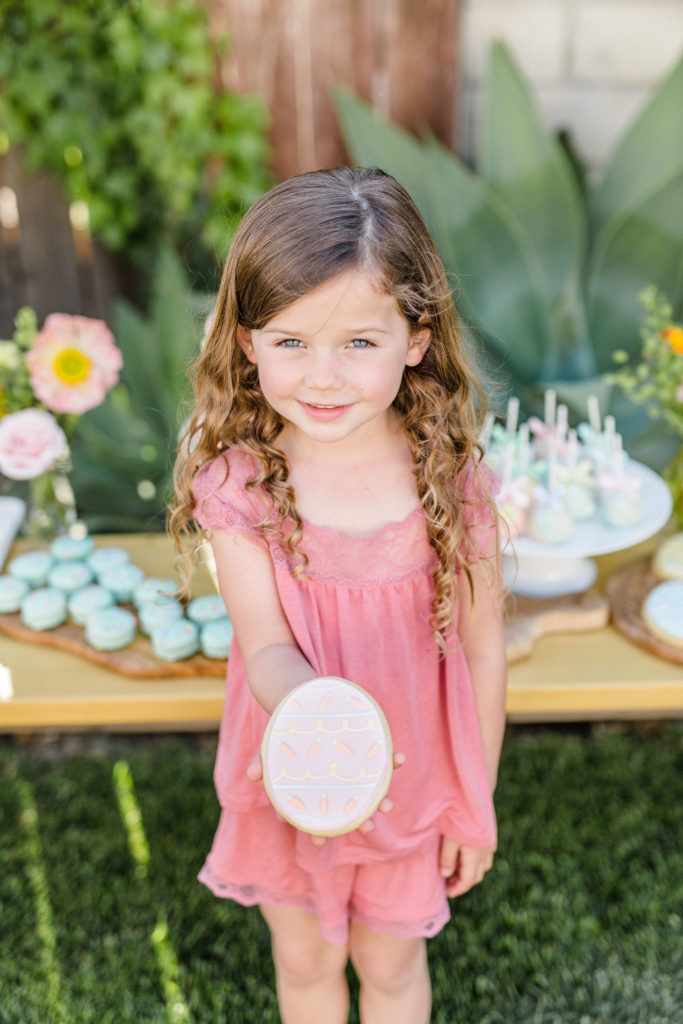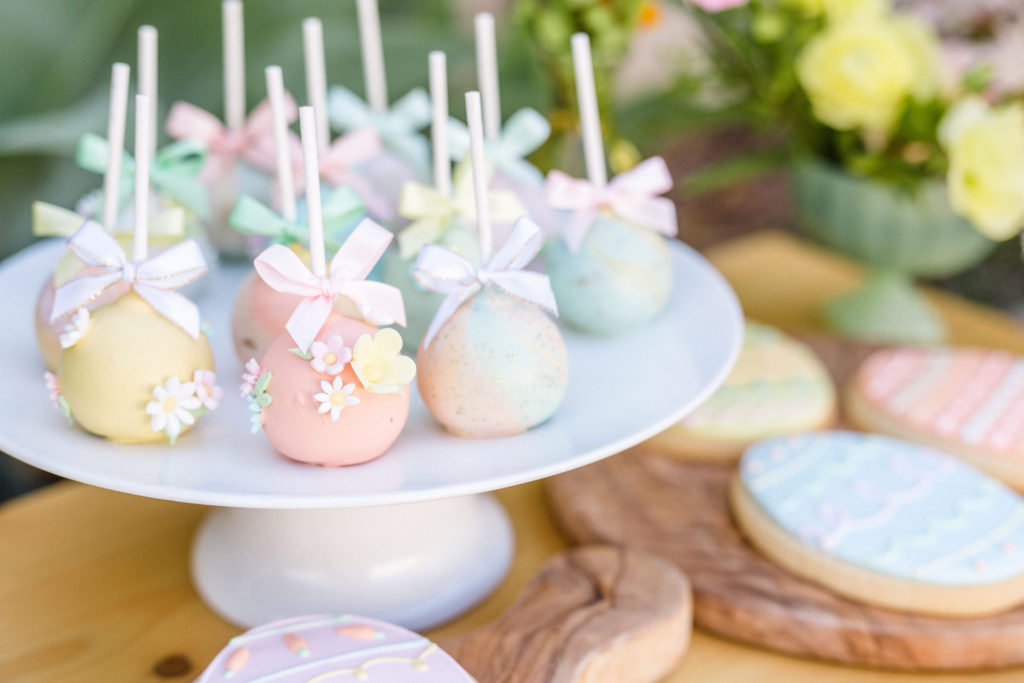 Remember, I did say there was wine for the mamas!!!  That's the only way to throw a kid's party in my humble opinion!!!  Thanks One Hope for always keeping us sane ;)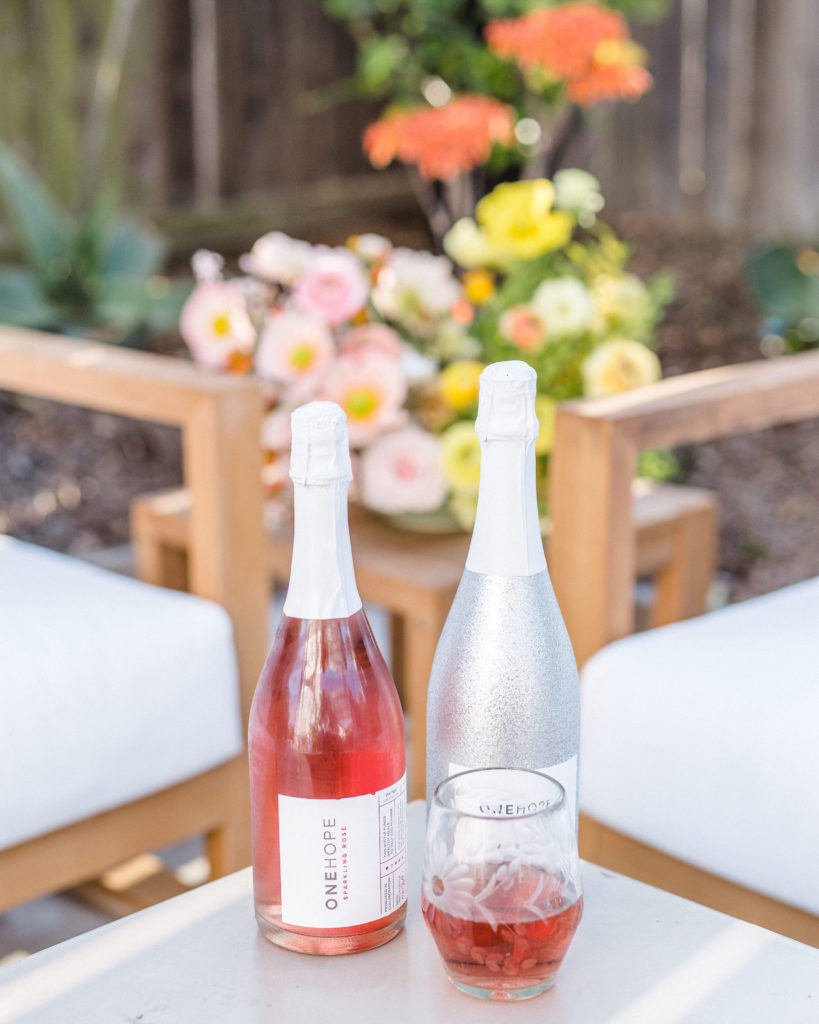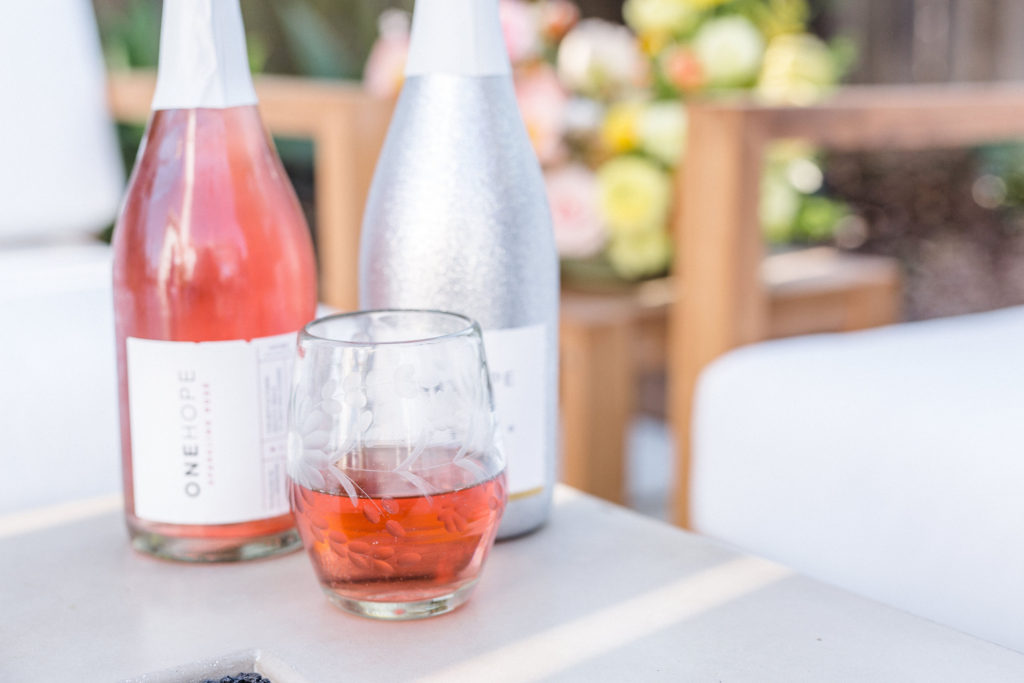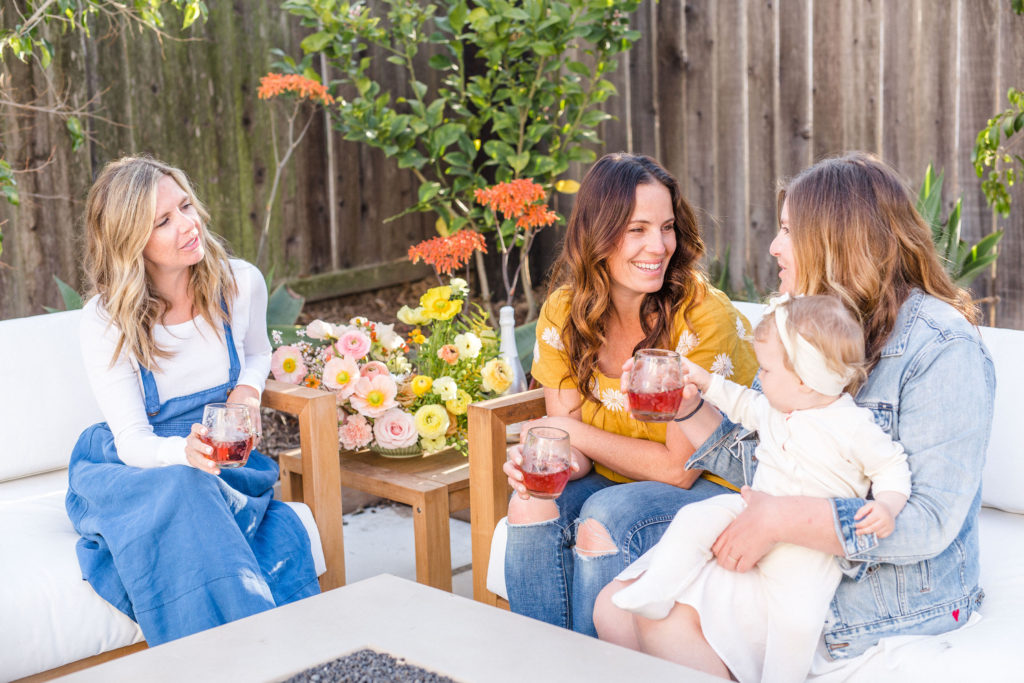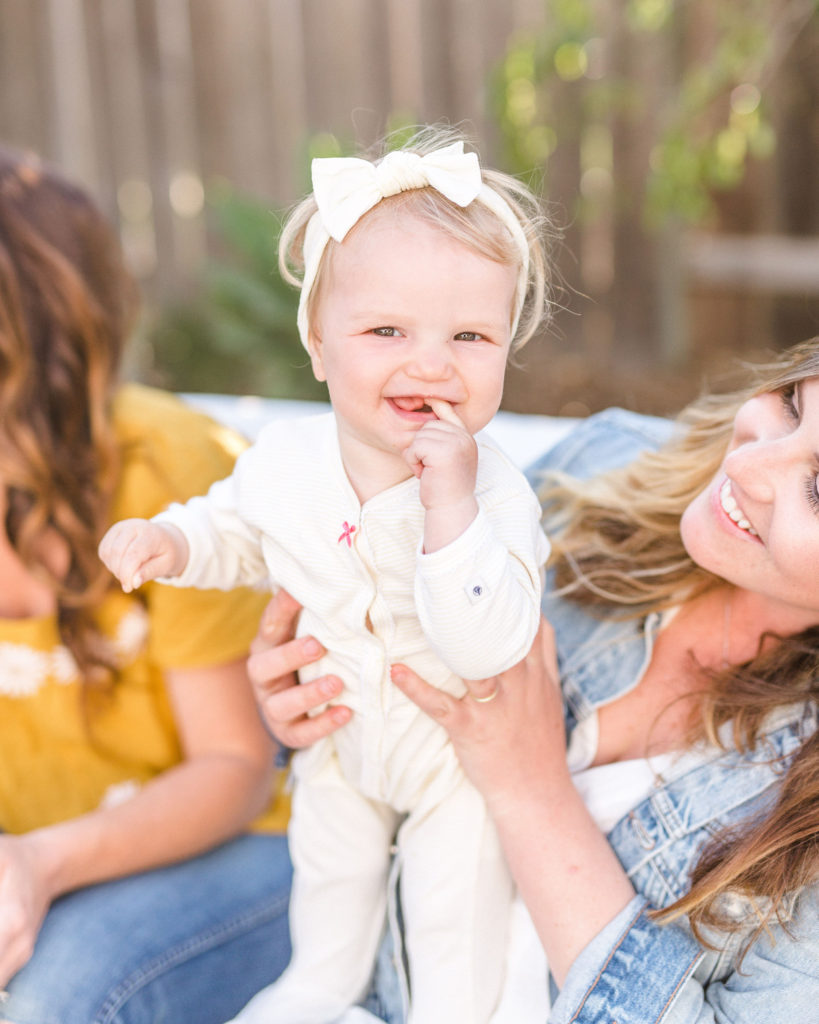 And the littlest one in our crew – Baby Roo!!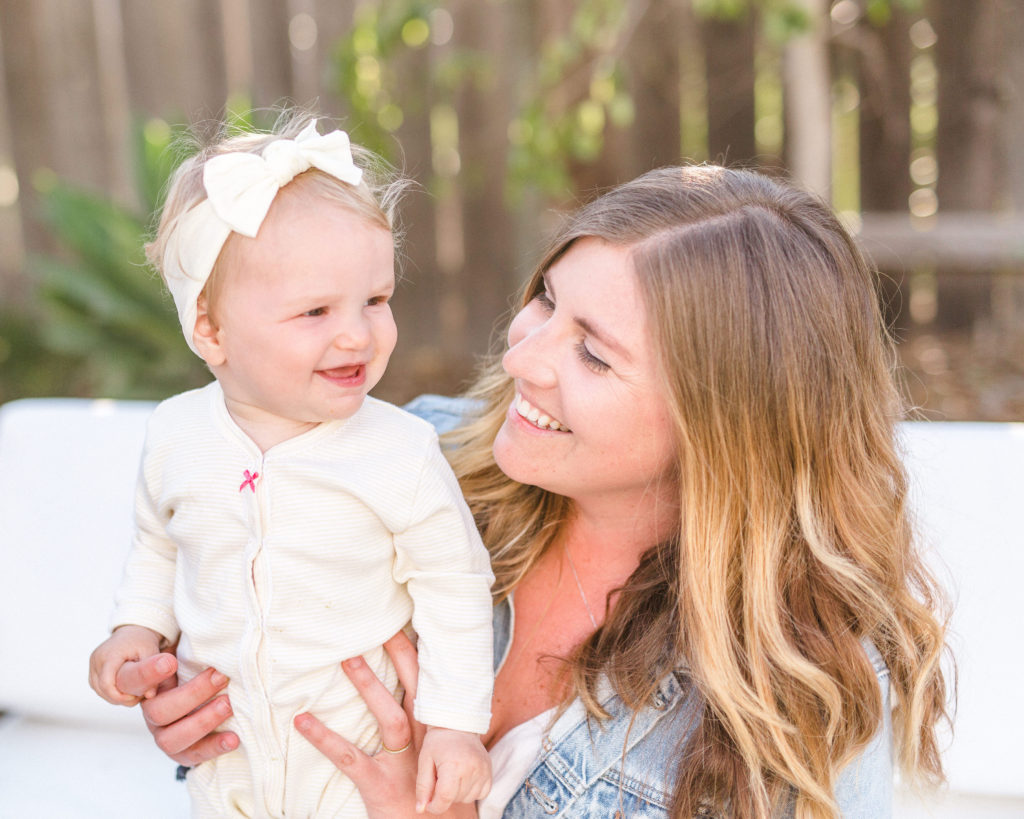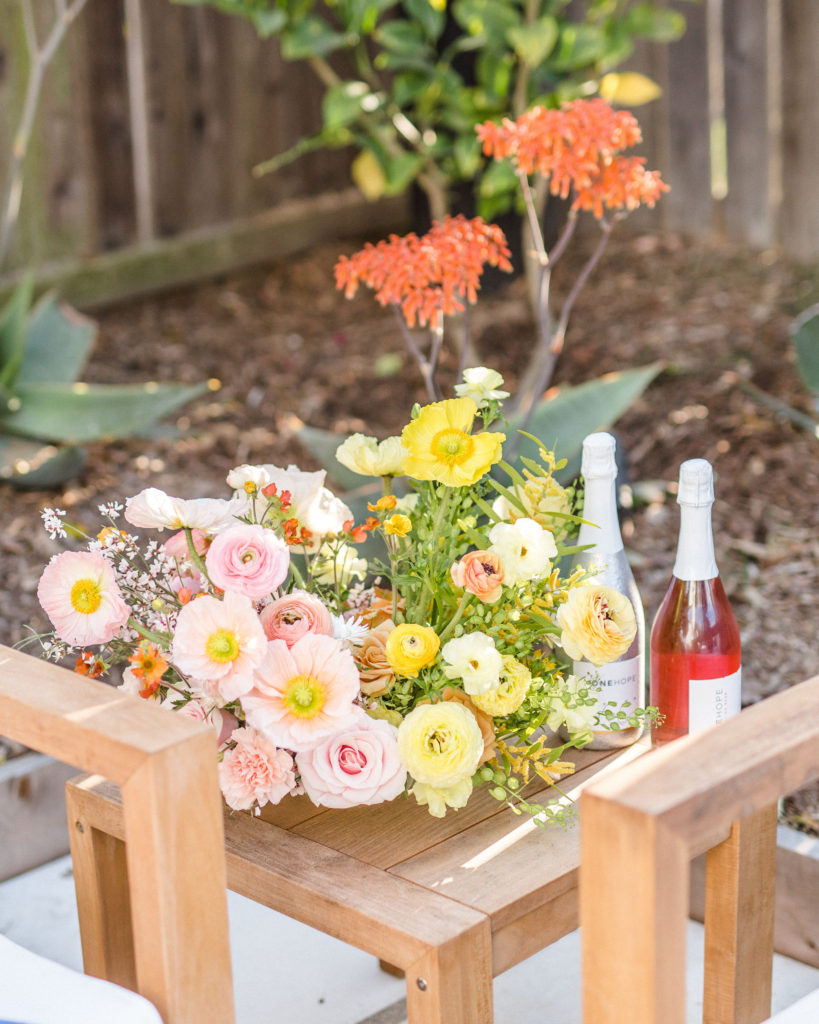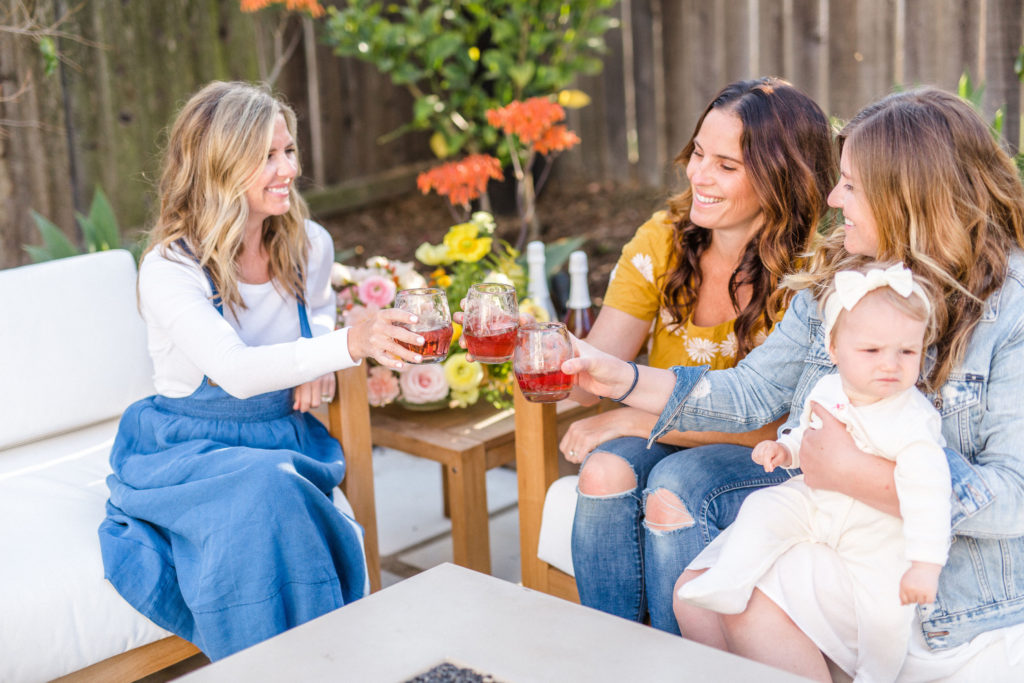 Just a few more from this lovely day!!!  Welcome Spring, we are SO ready for you!!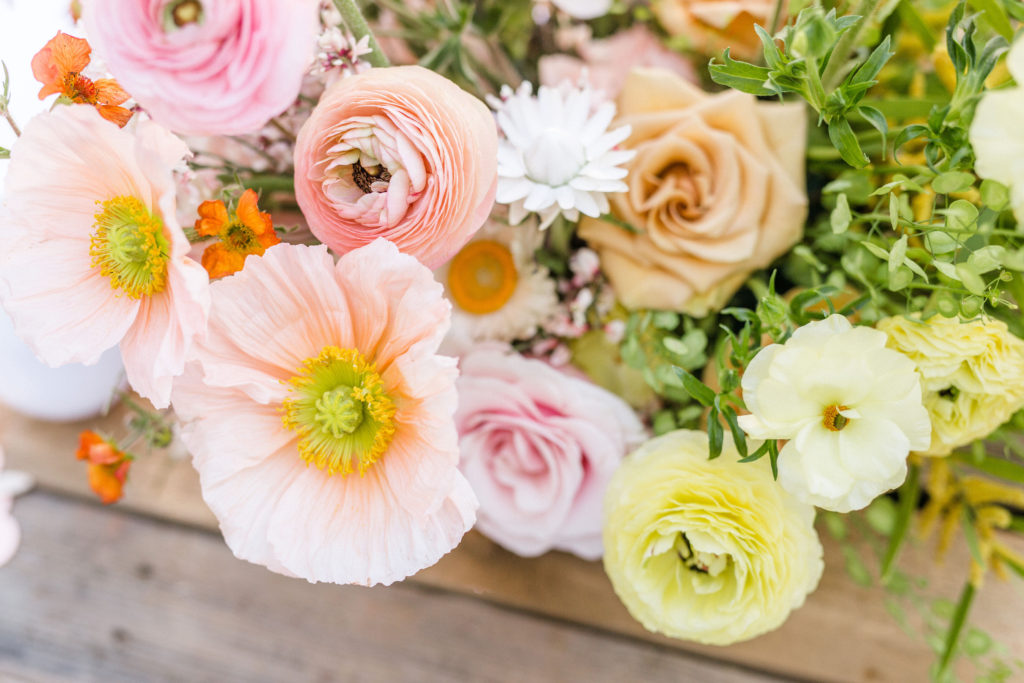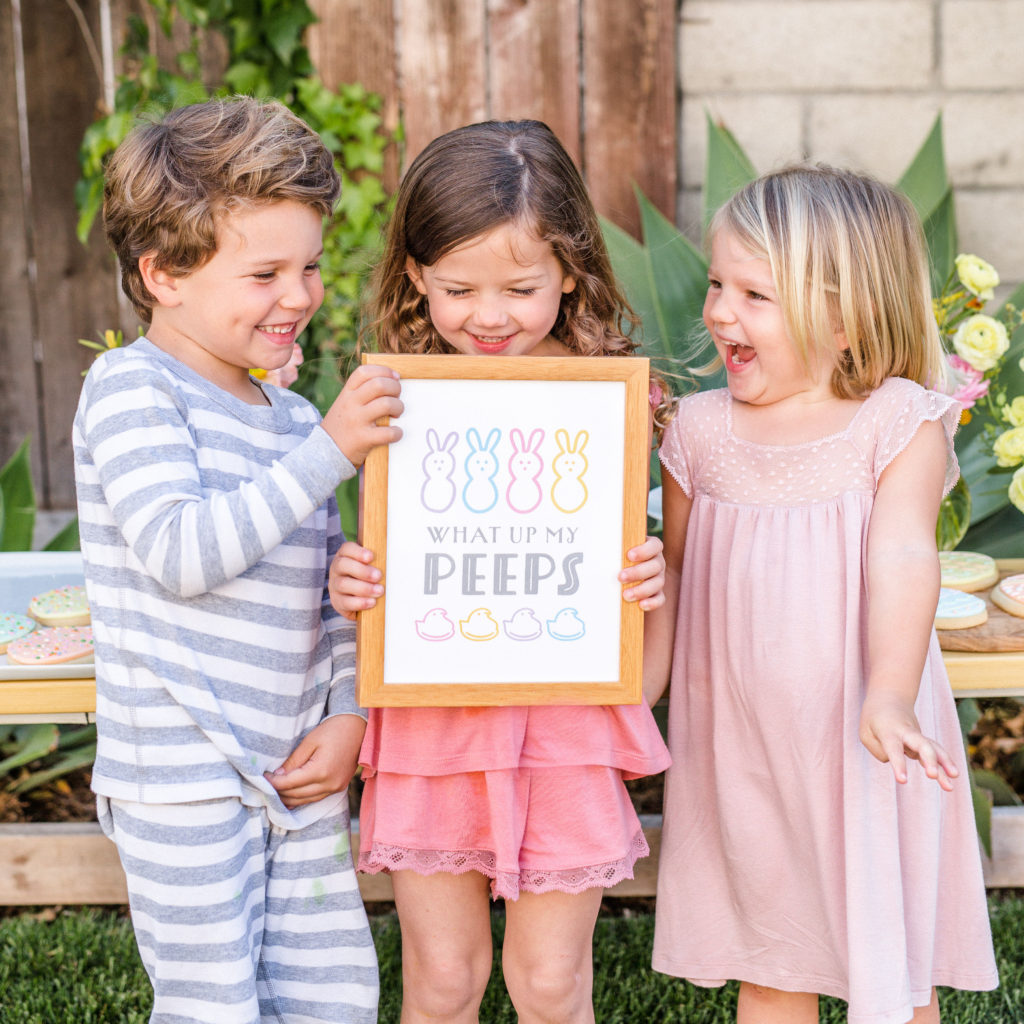 Happy Easter guys!!!  Be sure to add that fun print and placemats to your Easter decor, just click and print!!
xx
Jacquelyn