Hippity Hoppity!  Easter is on it's way!!!  I think I use that quote every year on Easter, but I love it!!
So, I'm guilty of planning little parties and shoots based on what my kiddos are super into.  This past year the Peter Rabbit movie was an absolute hit in our house!  And honestly I didn't mind repeatedly watching it because I loved it too!  It was a sweet movie with a great message and I decided for Easter we just had to have a Peter Rabbit party!  It would be such great inspiration for a Spring garden baby or bridal shower as well!  But for this instance I did it for my kiddos so they could enjoy it!!
I'm sharing all about it today here and on 100LayerCakelet!!
Photos by Alison Bernier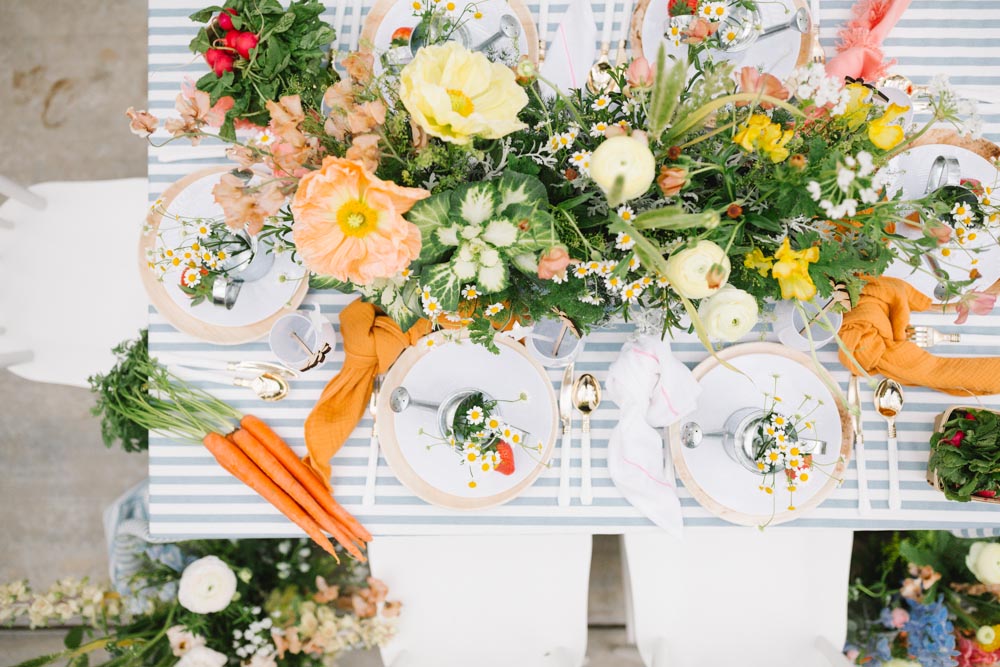 Let's start with the invite shall we?!  My friend Courtney at Poppy Jack Shop created this sweet and simple invitation with the man guy himself front and center!  I loved using blue on this shoot, made it a little more masculine which we don't do quite enough!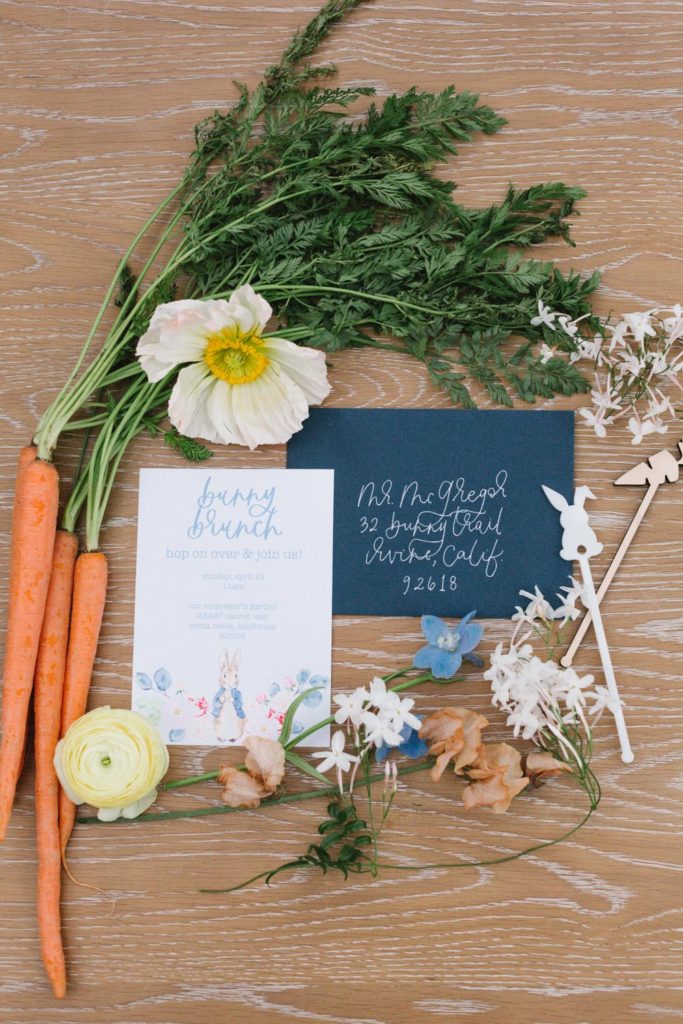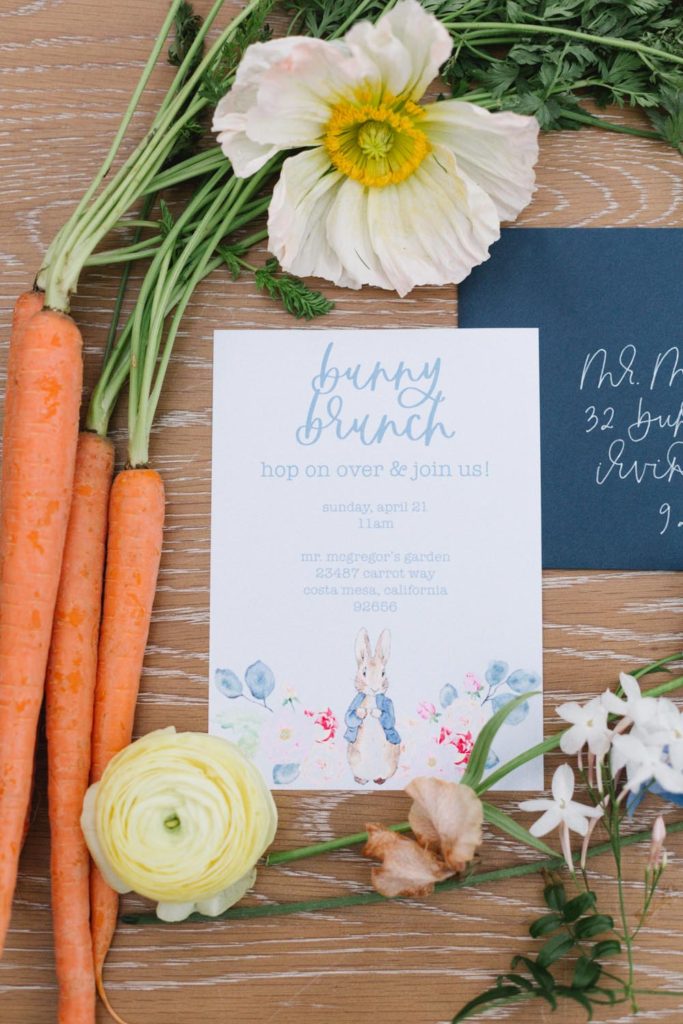 When you think of Peter Rabbit you think of Mr. McGregor's Garden of course!  So we brought the garden to us with beautiful floral arrangements by French Buckets.  She used the most gorgeous spring blooms mixed with ornamental cabbage.  They were the perfect touch! I'm still gushing over these arrangements just doing this post again!!! I added some fresh carrots, strawberries and radishes as well, I'm sure Peter would approve!!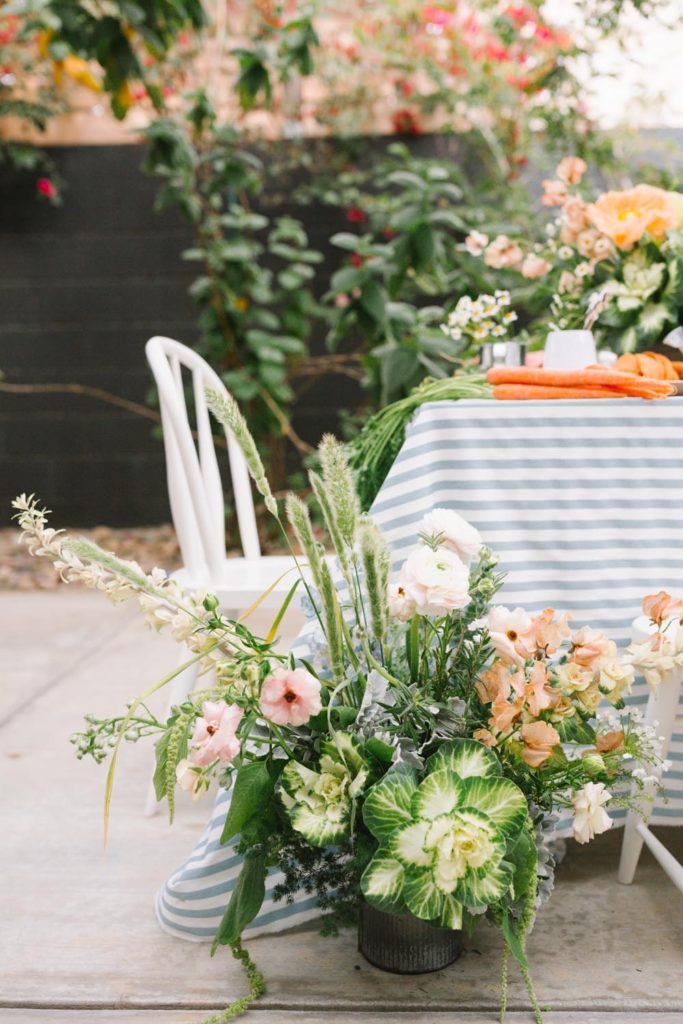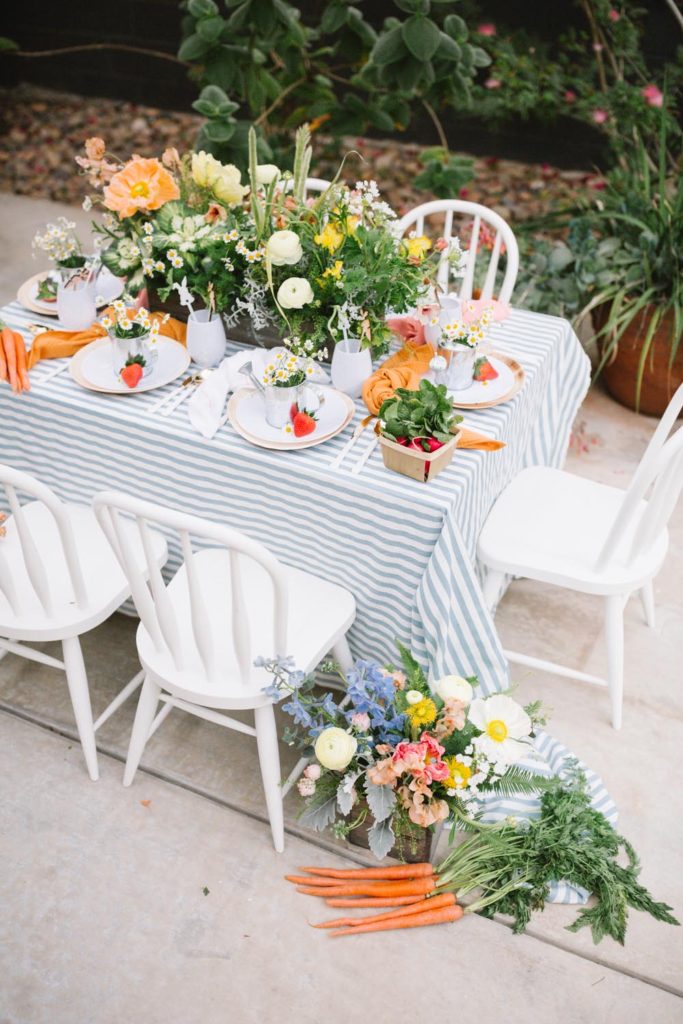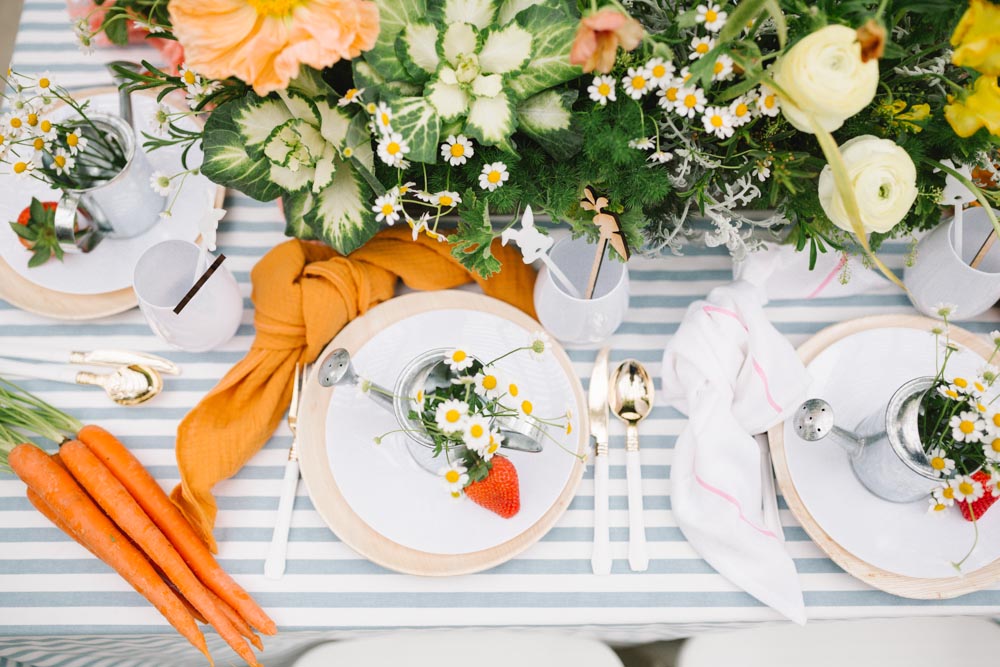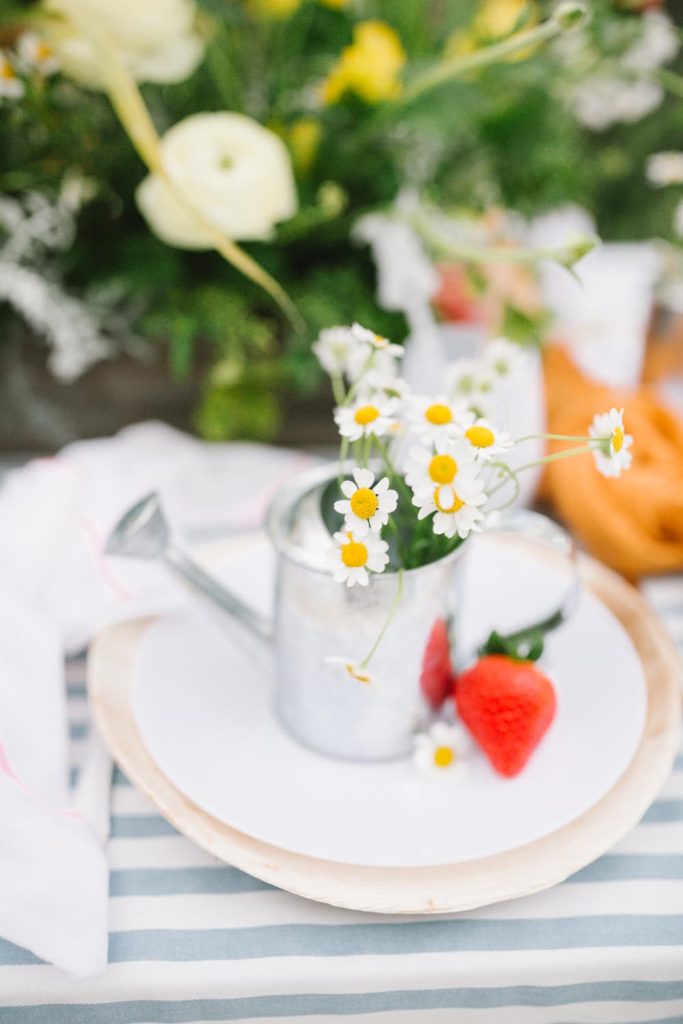 The tabletop is from L'entramise – including that amazing striped tablecloth.  Isn't it pretty?!  It's meant to be disposable, but I definitely saved it to use again!!  The napkins were a mix from Party Crush Studio and The Little Market.  I didn't want everything to be quite so uniform but instead did a hodgepodge of fun colors and fabrics!  At each place setting was a watering can with each little guest's name on it, courtesy of Poppy Jack Shop!  Isn't that the cutest detail?!  I loved it!!!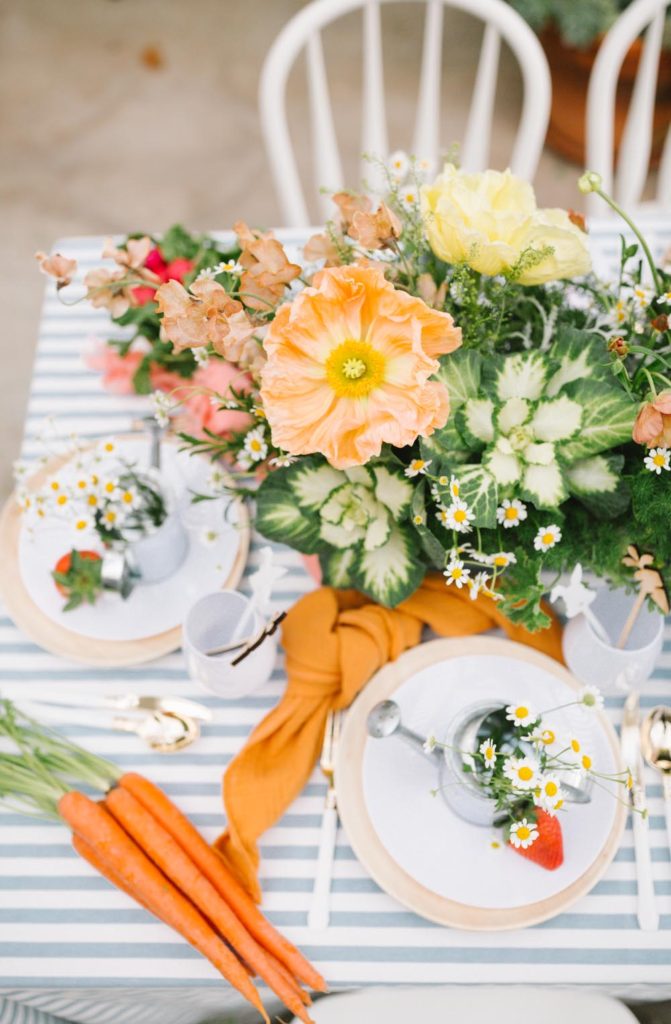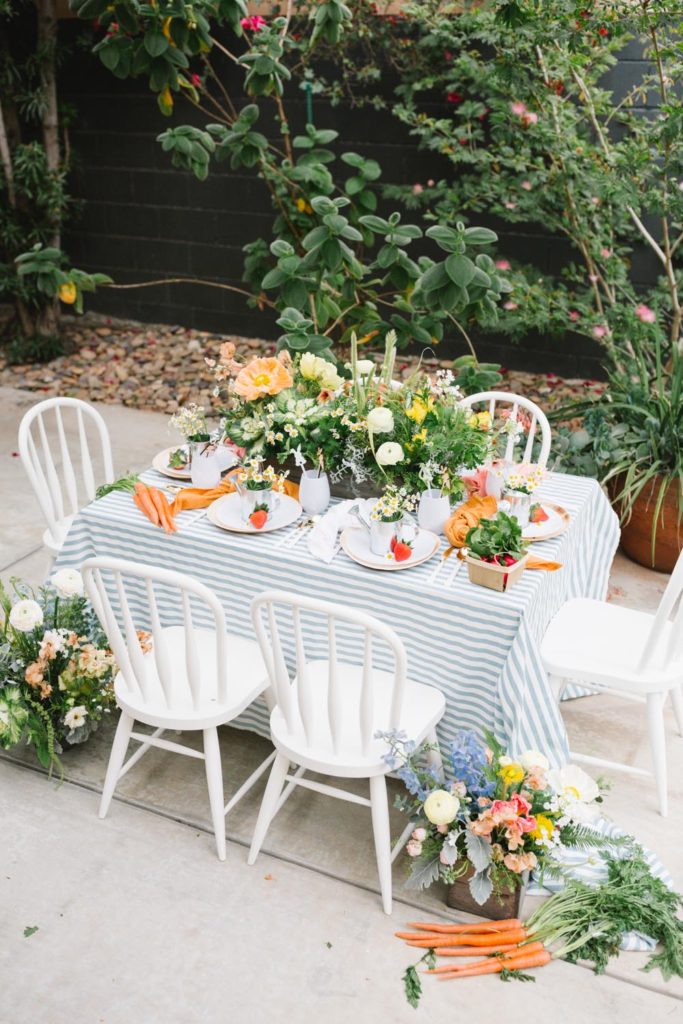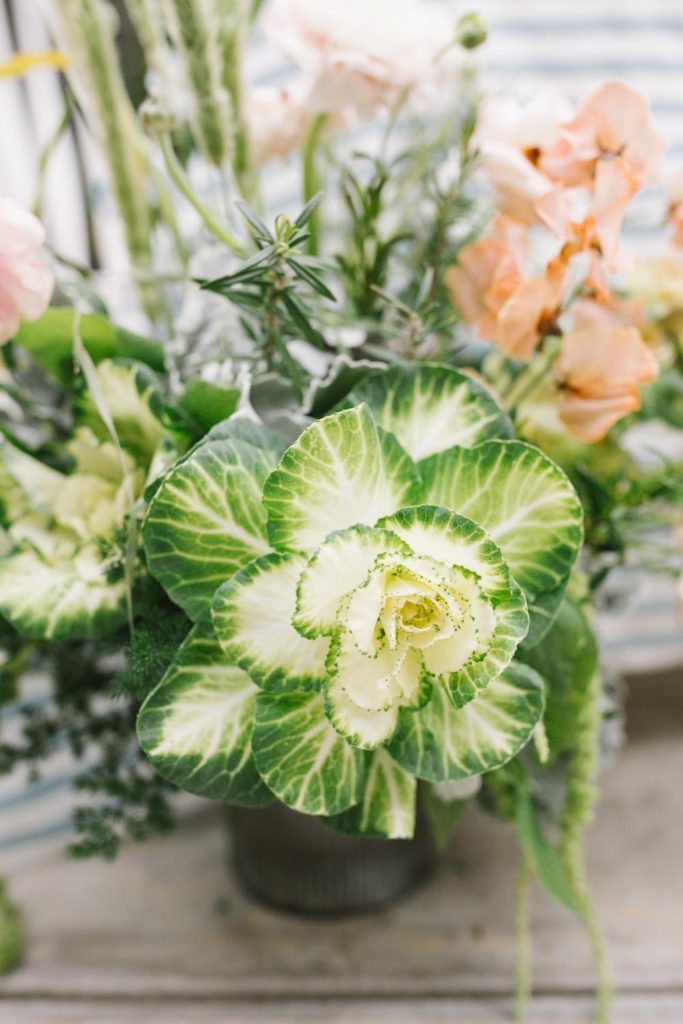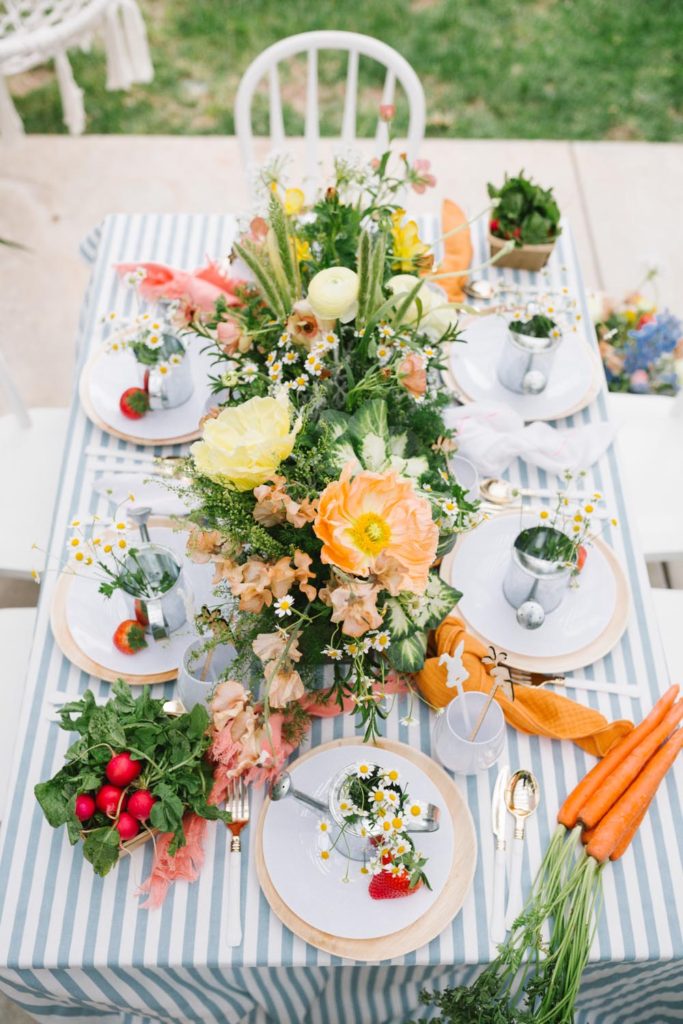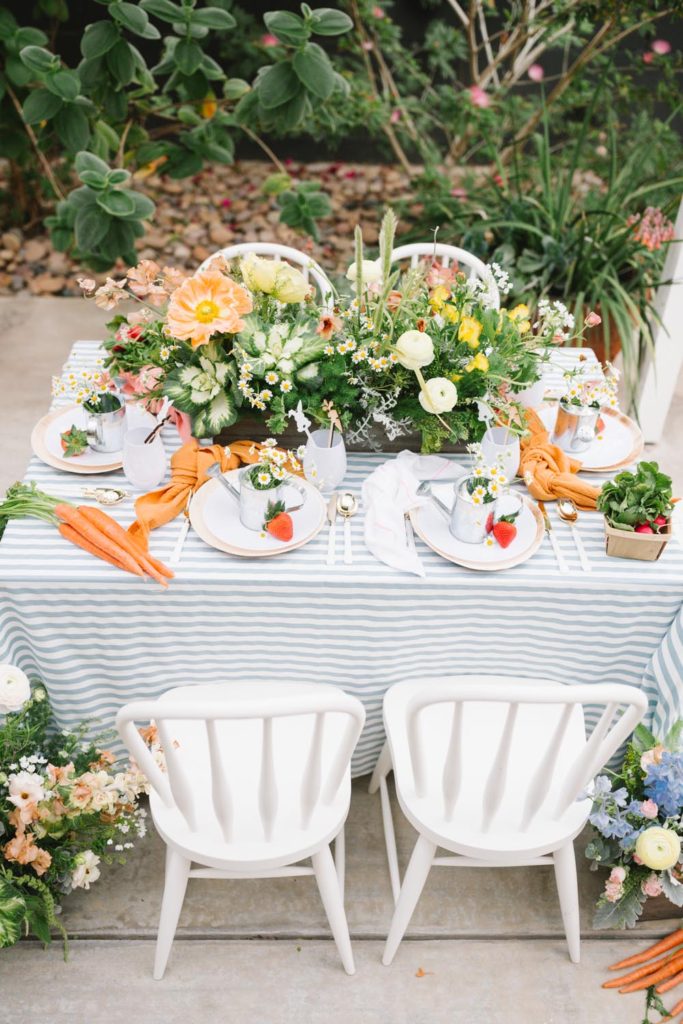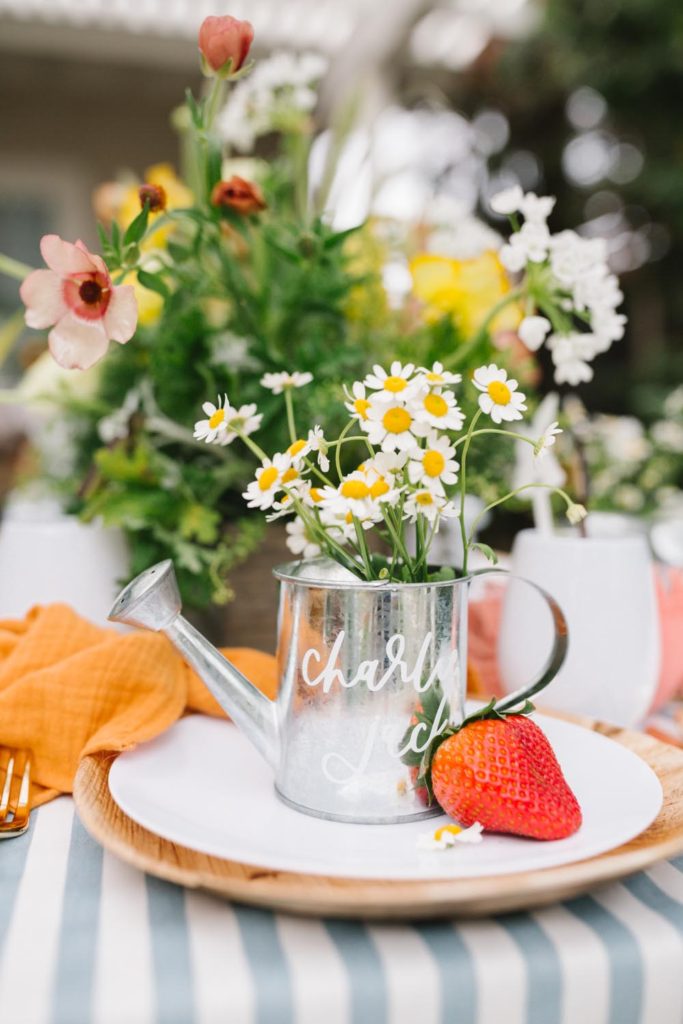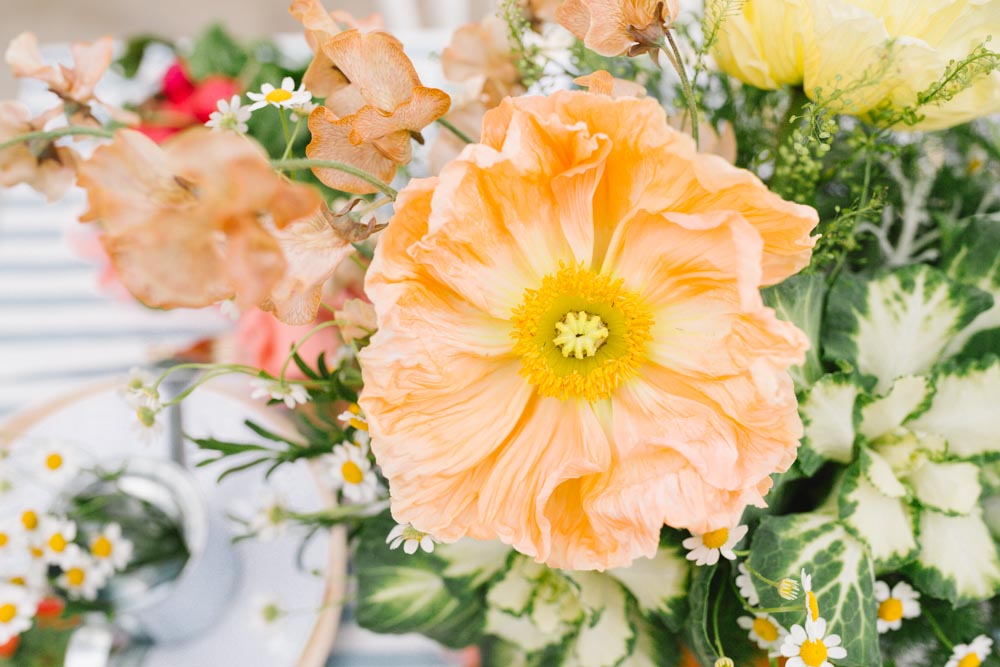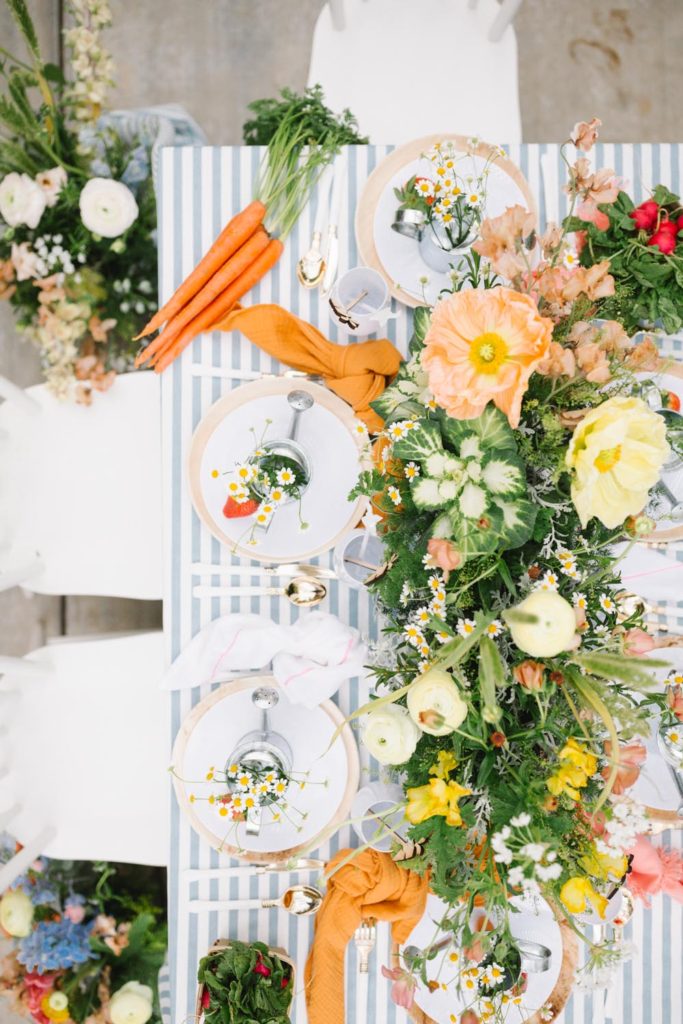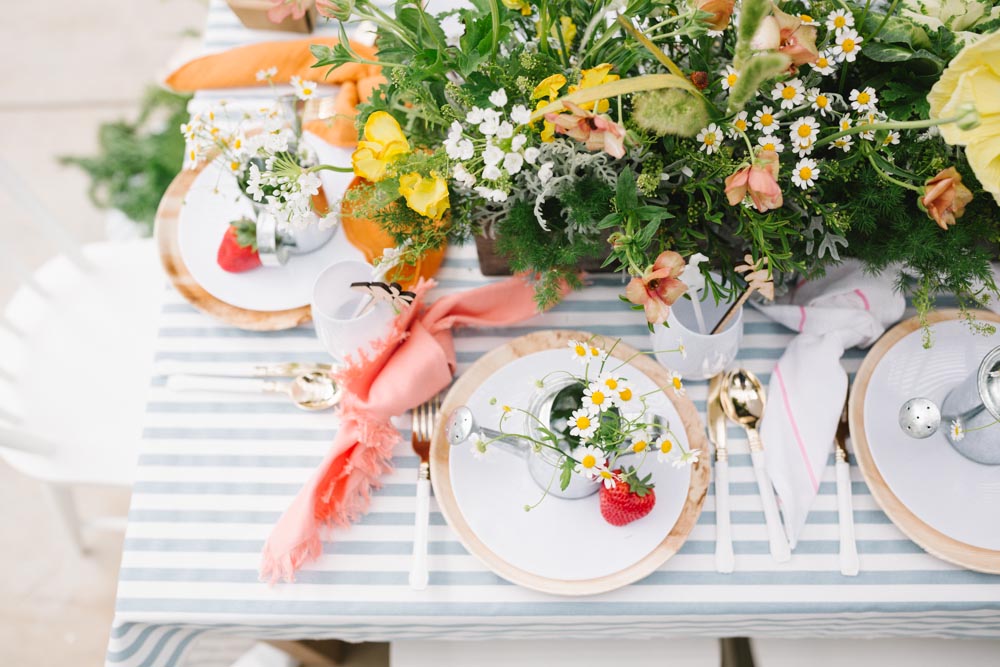 I obviously can't get enough of this table!!  It's just so fresh and has me ready for spring!!  I adore the little cocktail stirrers Poppy Jack Shop made, so cute for an Easter table!!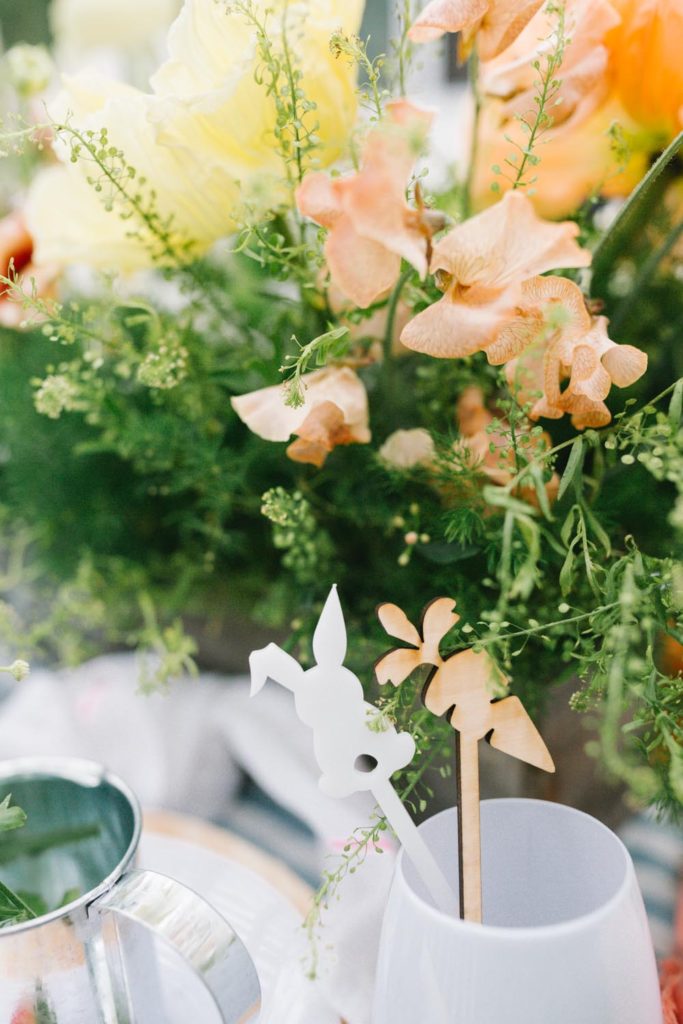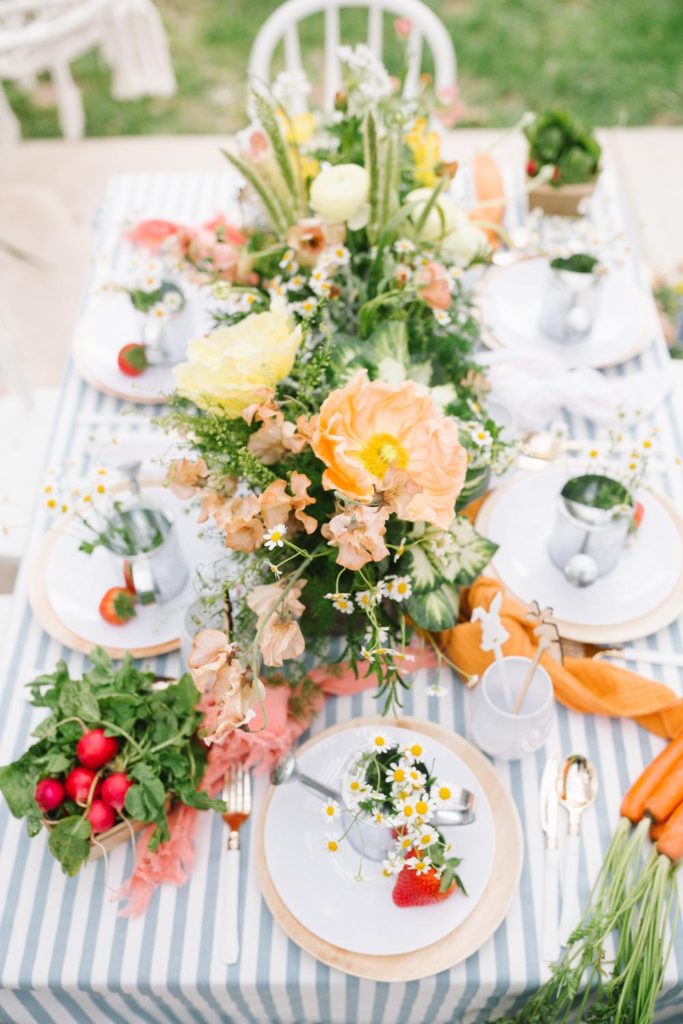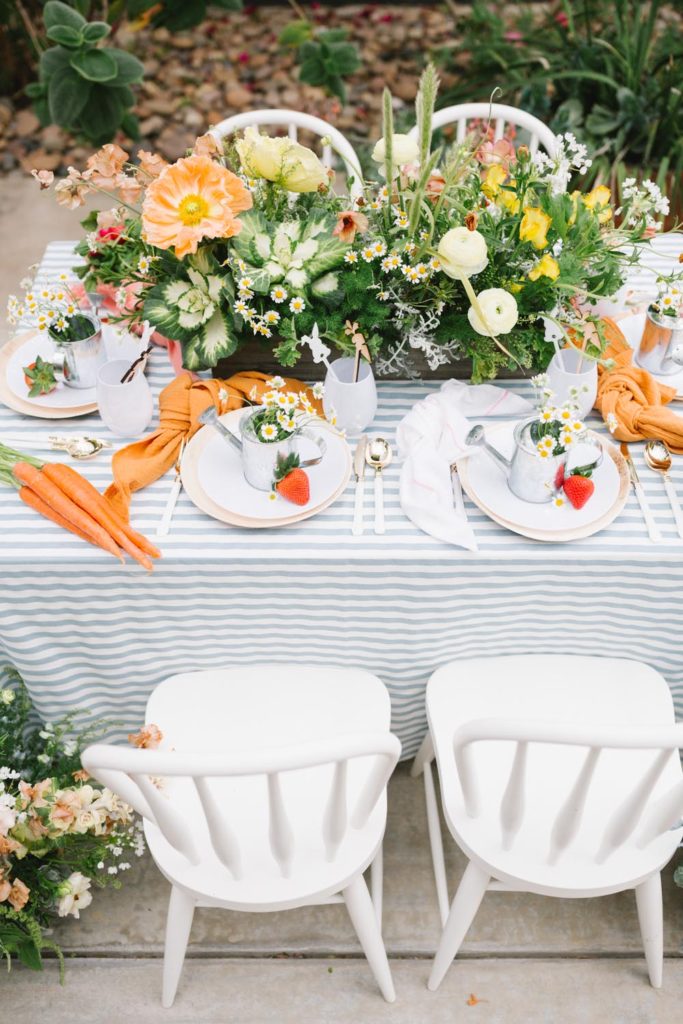 Now onto our cute little bunnies in attendance!  Let's just say the carrots were a BIG hit!  I wish I could say they were for my kids but alas, they are still boycotting veggies…  I'll forgive them though because they were very cute and very well behaved this day!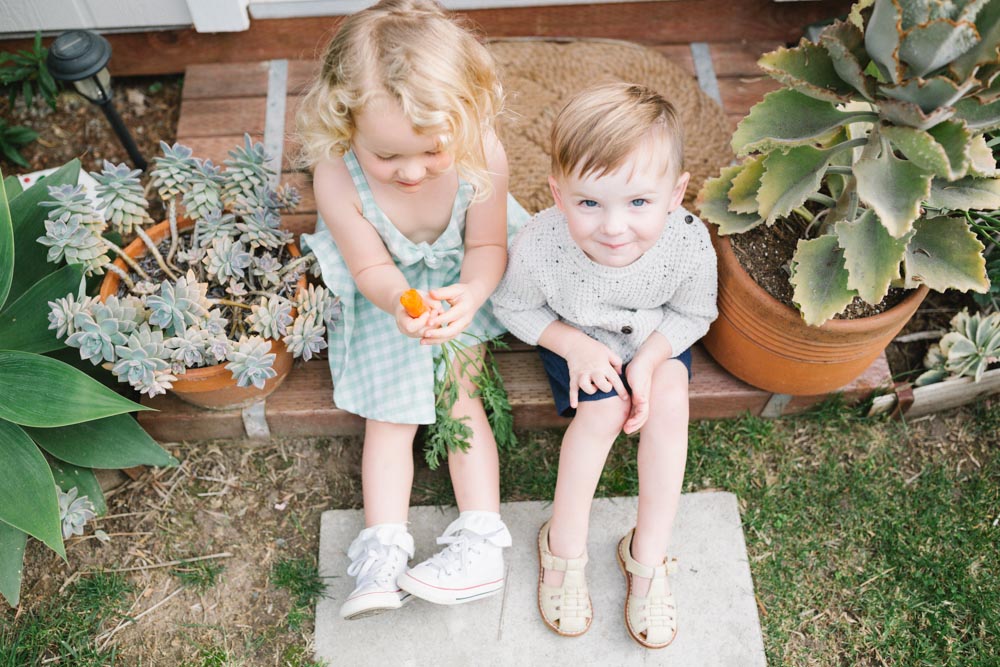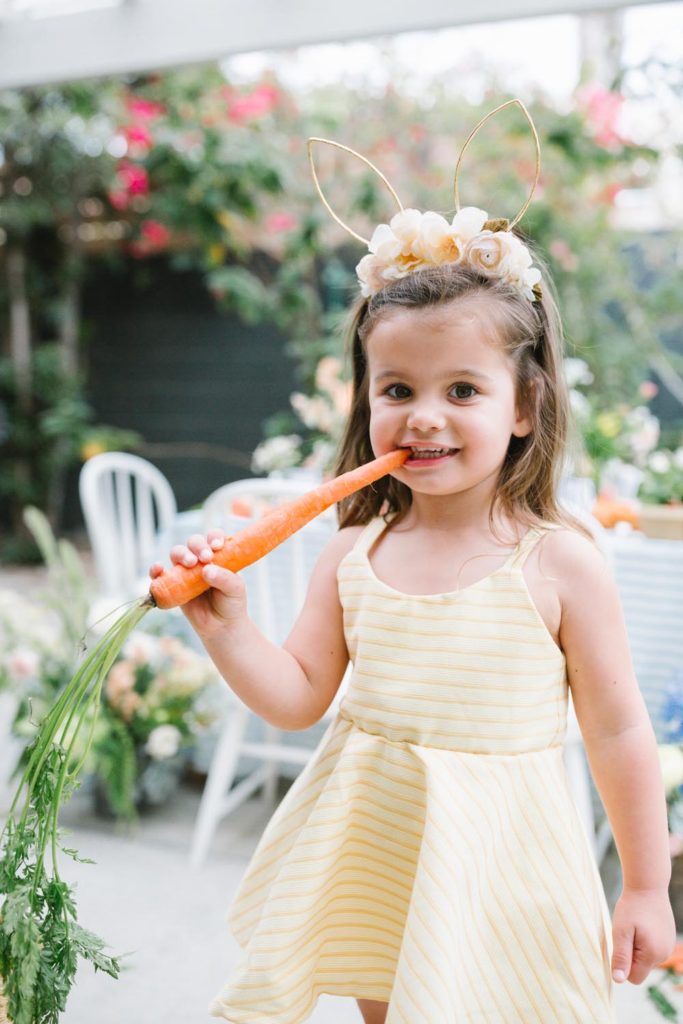 The girls were all wearing the prettiest spring dresses by Kinder Co.  You can wear them two different ways which I love and they are made with the cutest fabrics!!  The accessories are of course from my girl Carissa of The Daydream Republic, we've been sporting her incredible floral bunny ears since she began on this blog!  This year she has the CUTEST ruffle socks – you can see the ankle ones on Miss Penny and the knee high on Miss Mia!!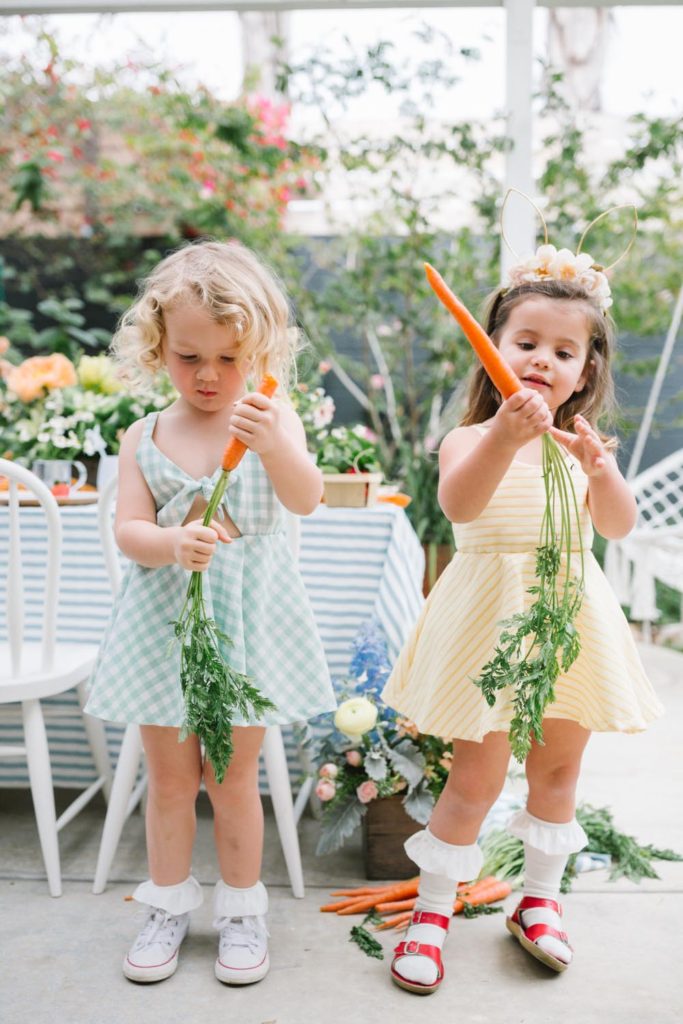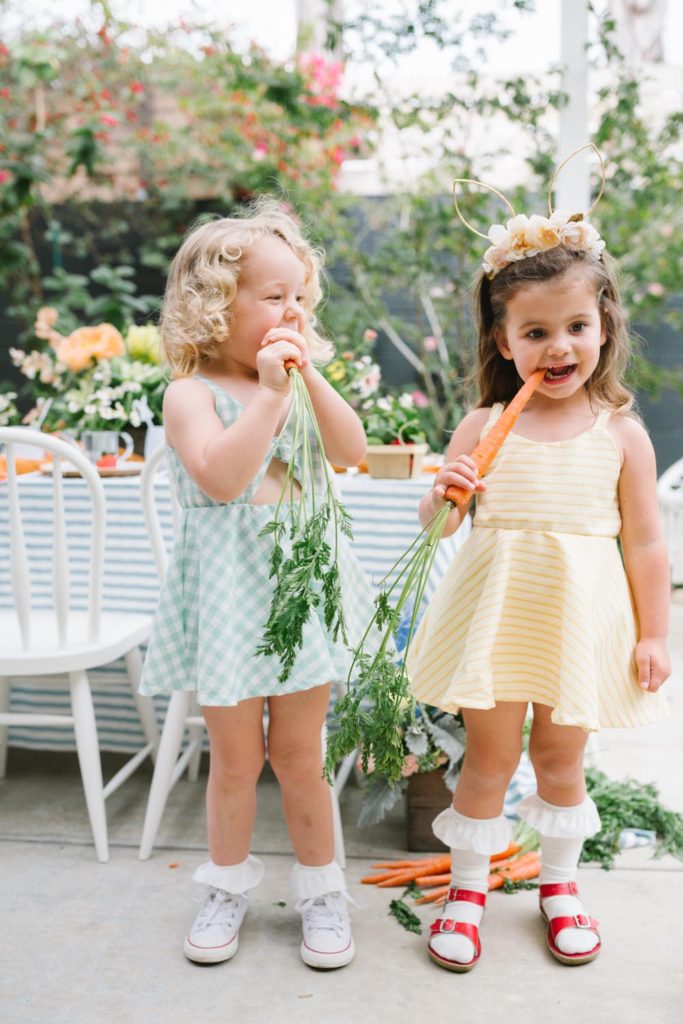 Now to get all the bunnies gathered 'round the table!!!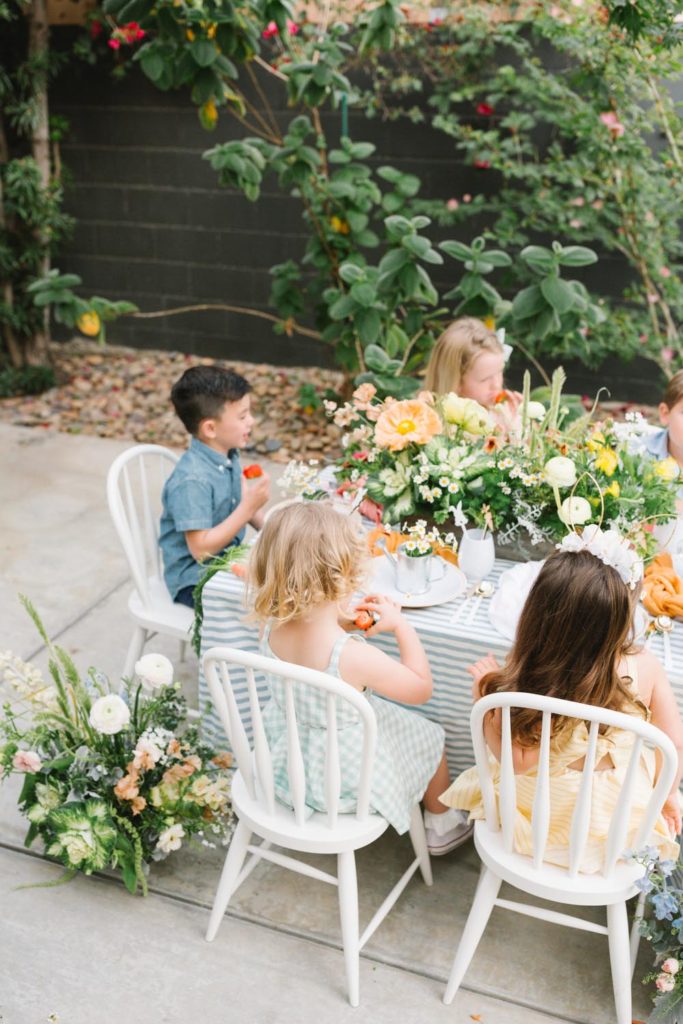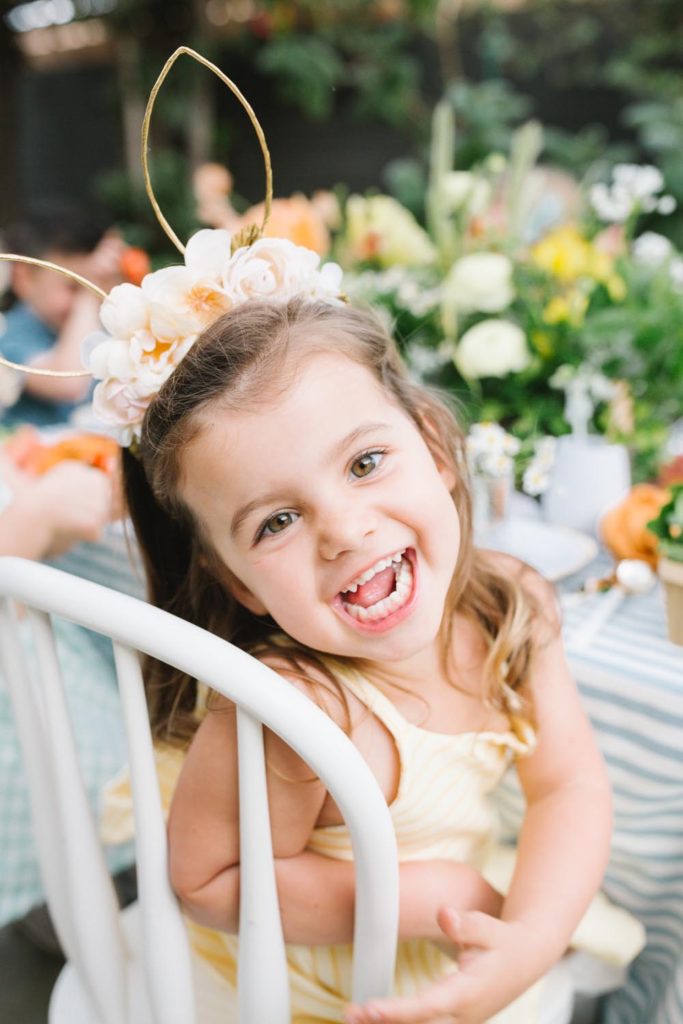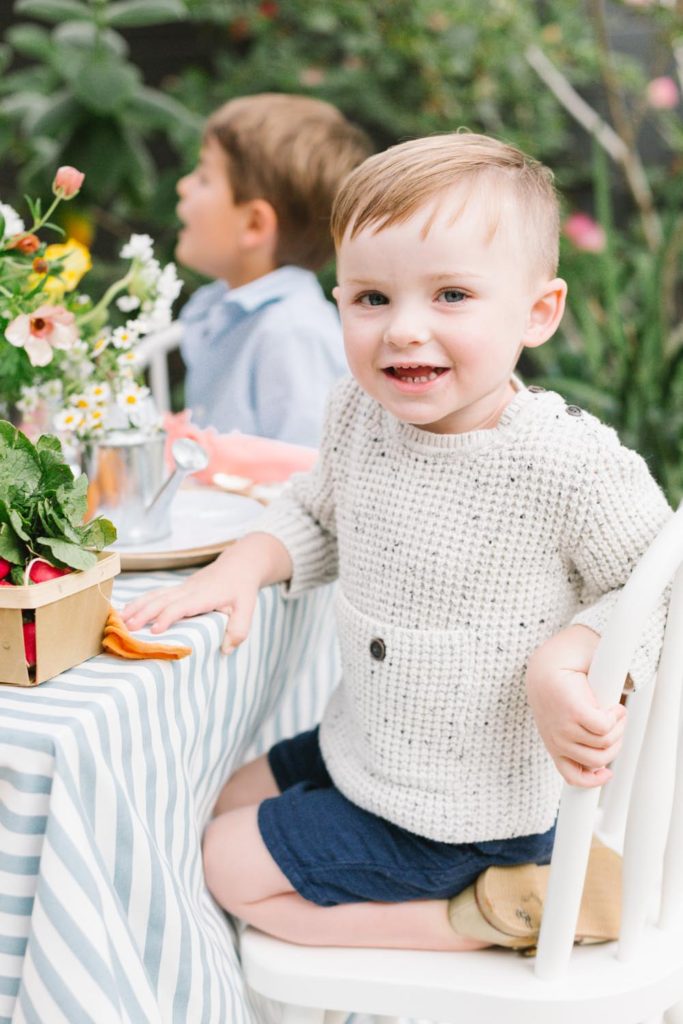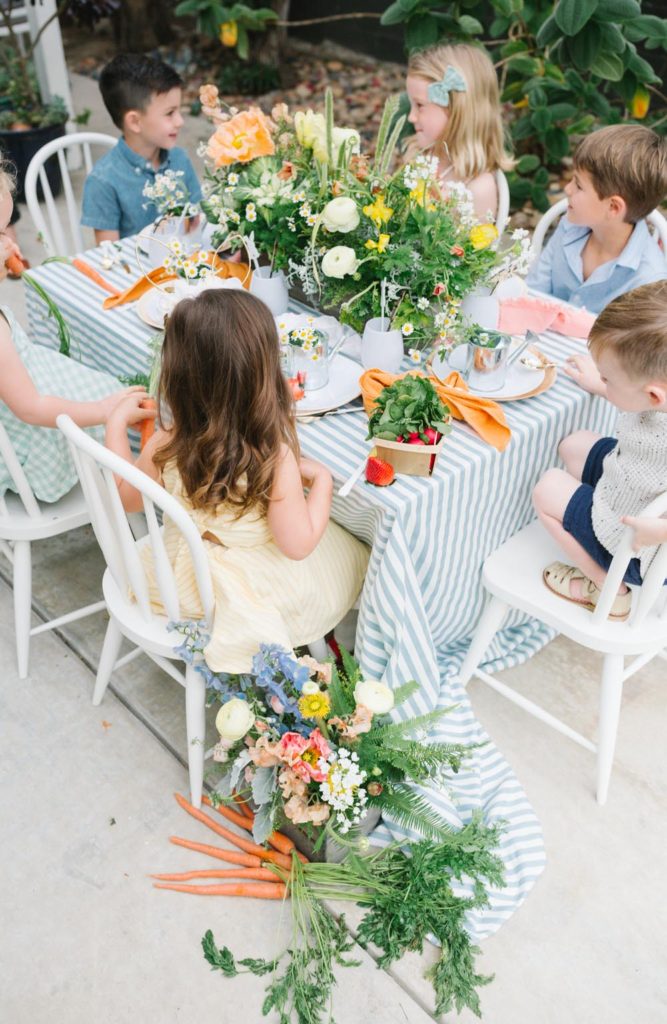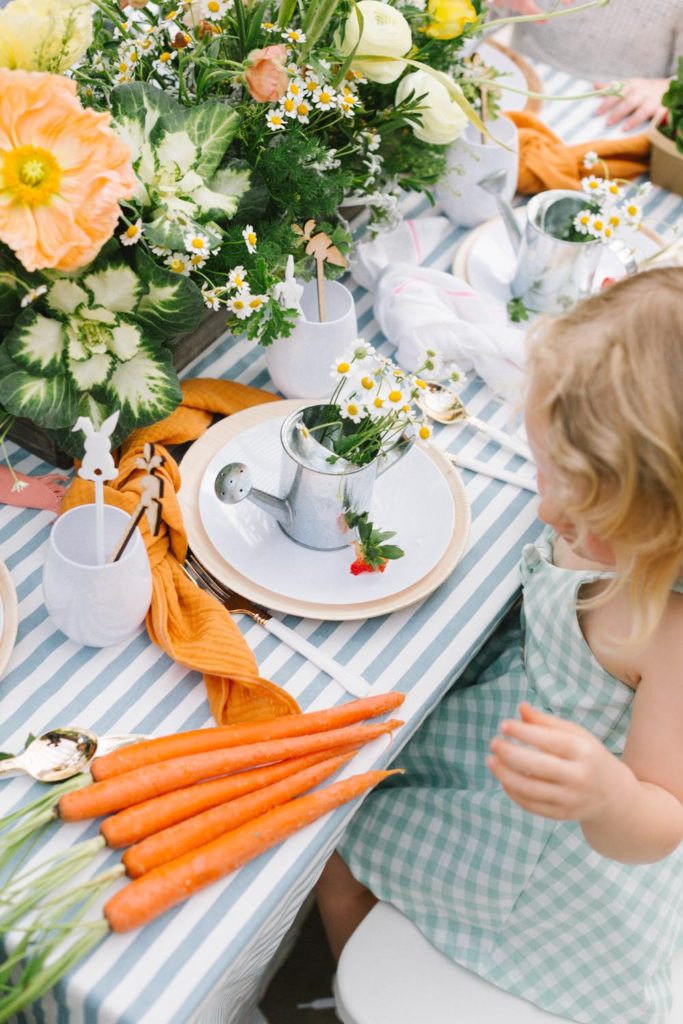 These kiddos are such cute little buddies!!  So sweet seeing them captured by Alison!!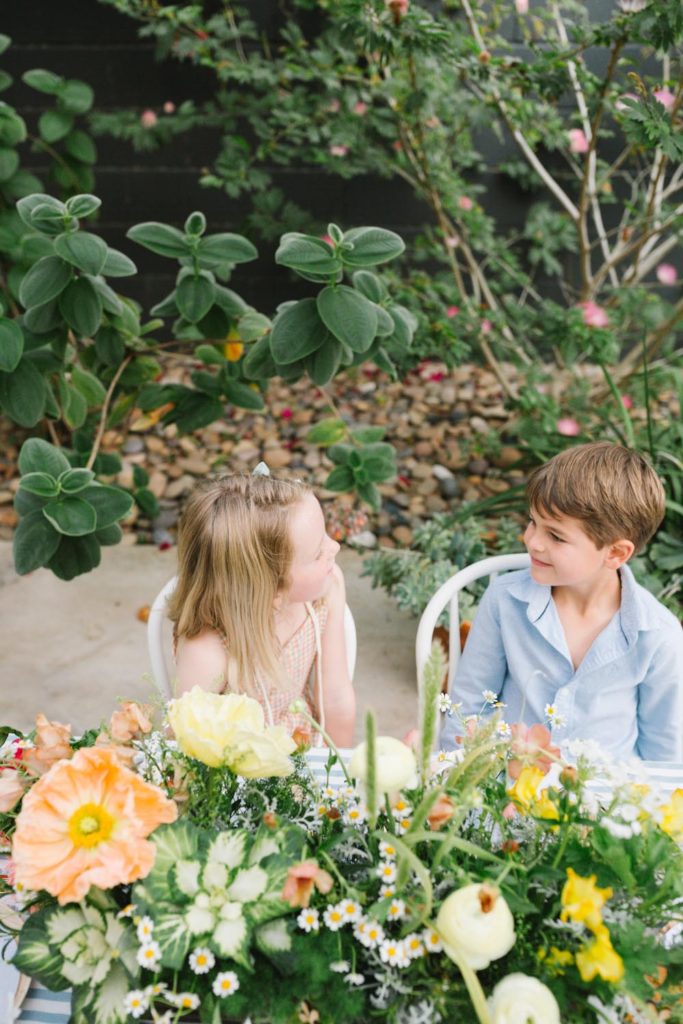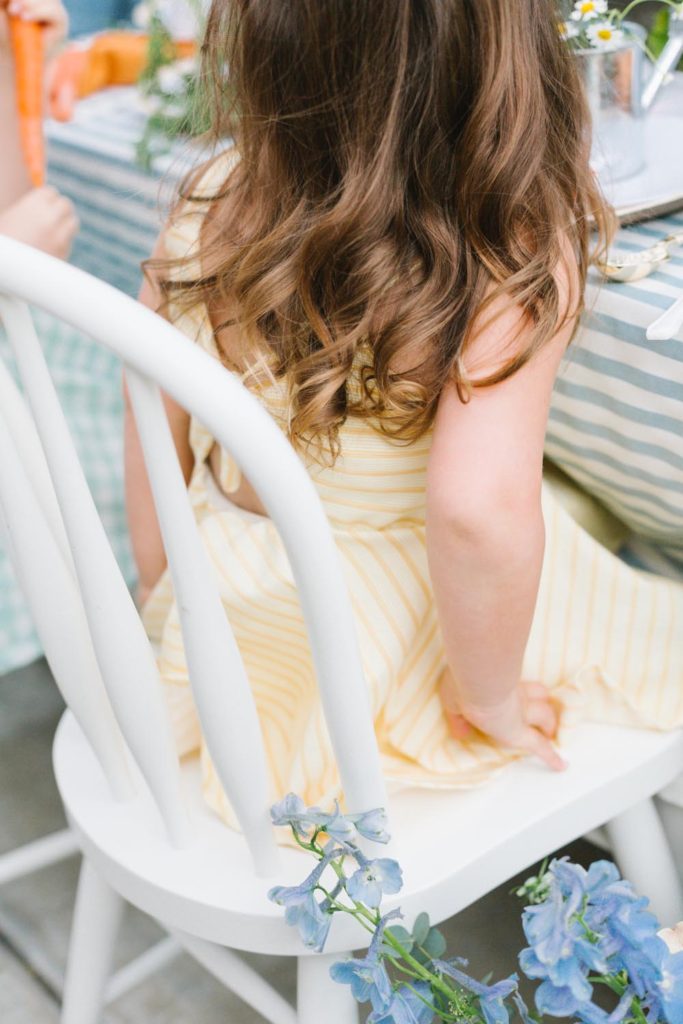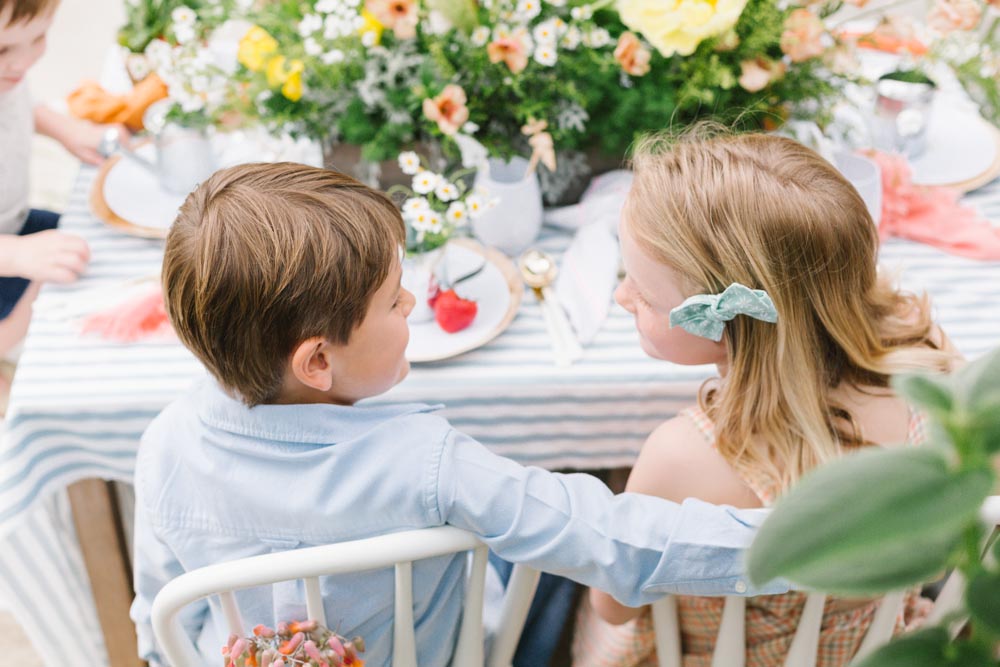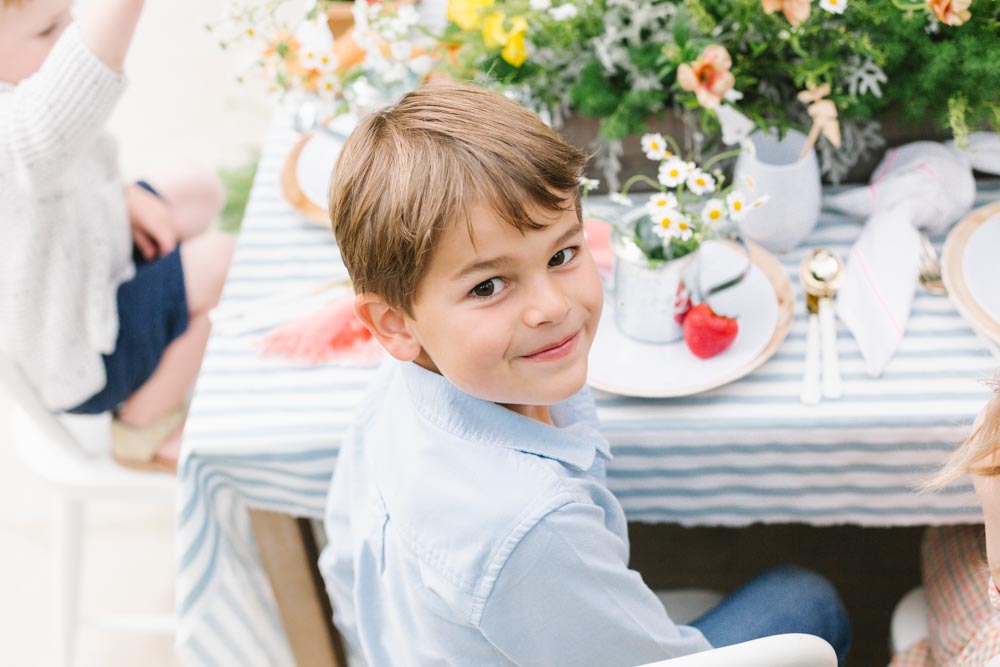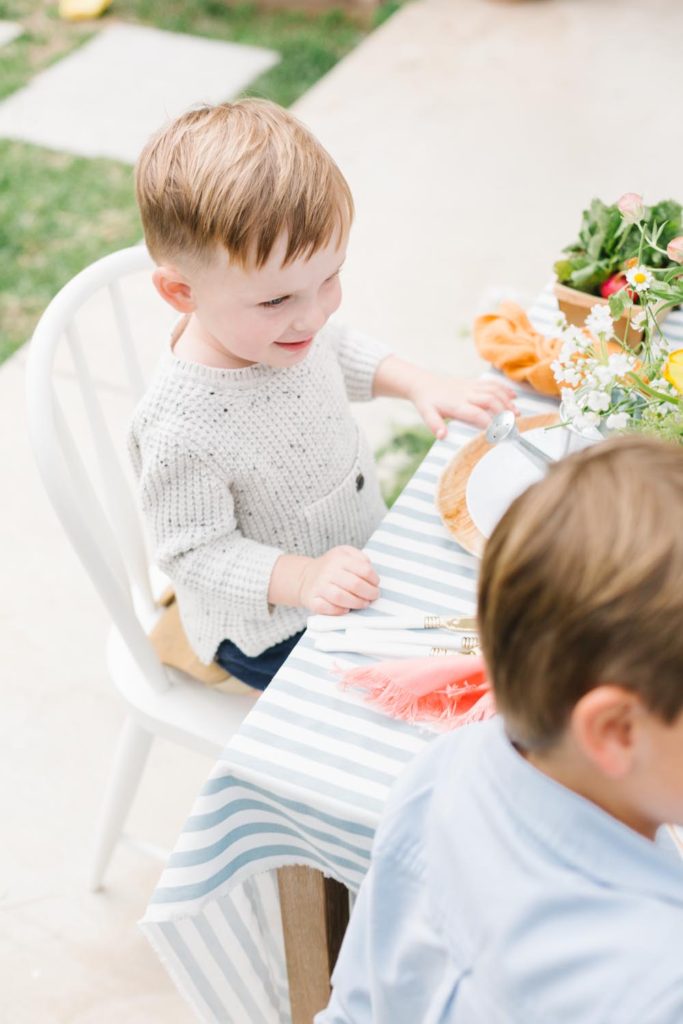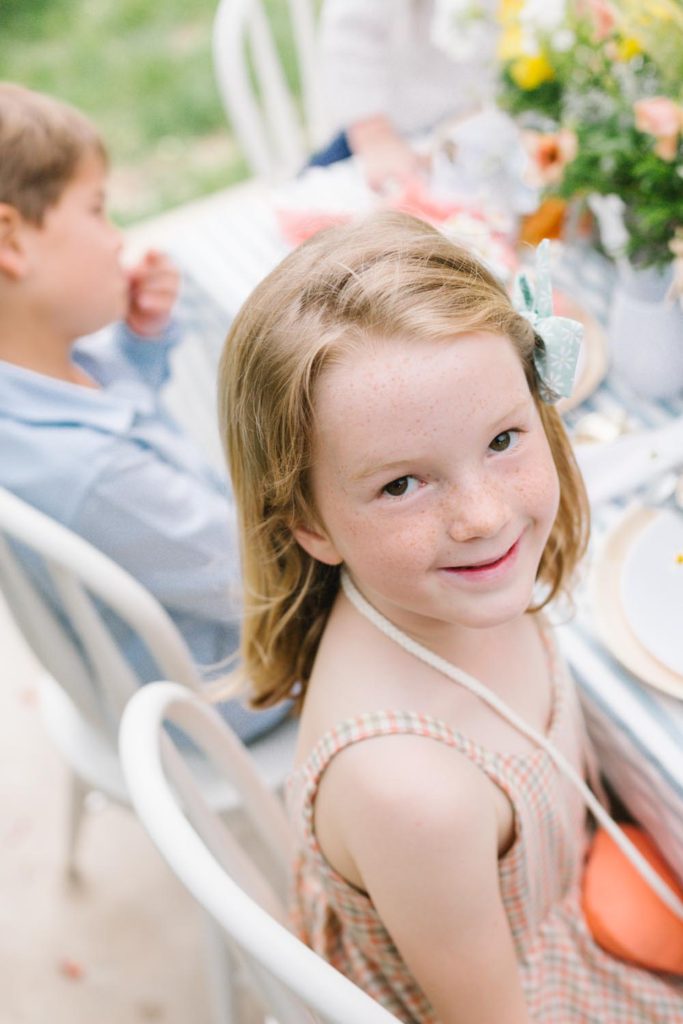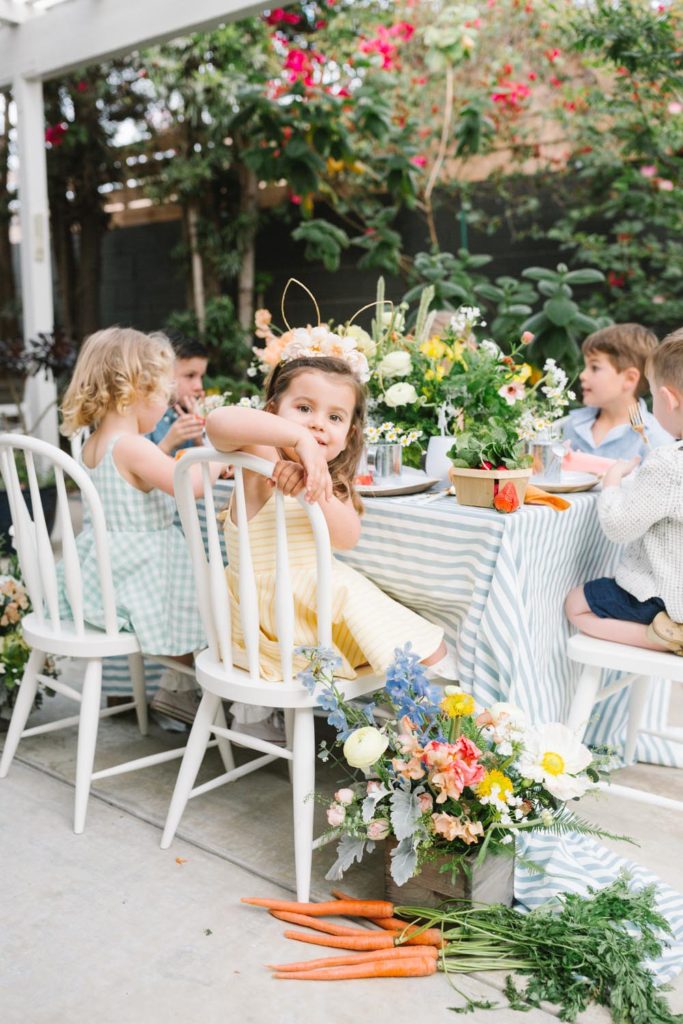 The little ones decided to have a little modeling show while the older siblings ran around like crazies!  Lucky us!!  They played with their little knit bunnies & baskets from The Little Market.  These baskets will forever be my favorite for Easter!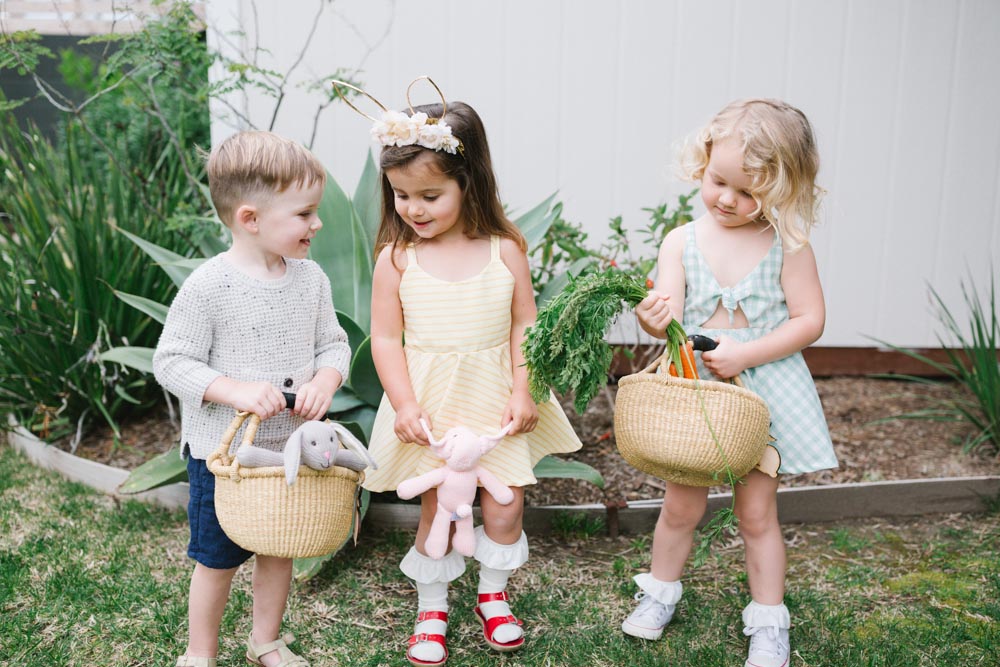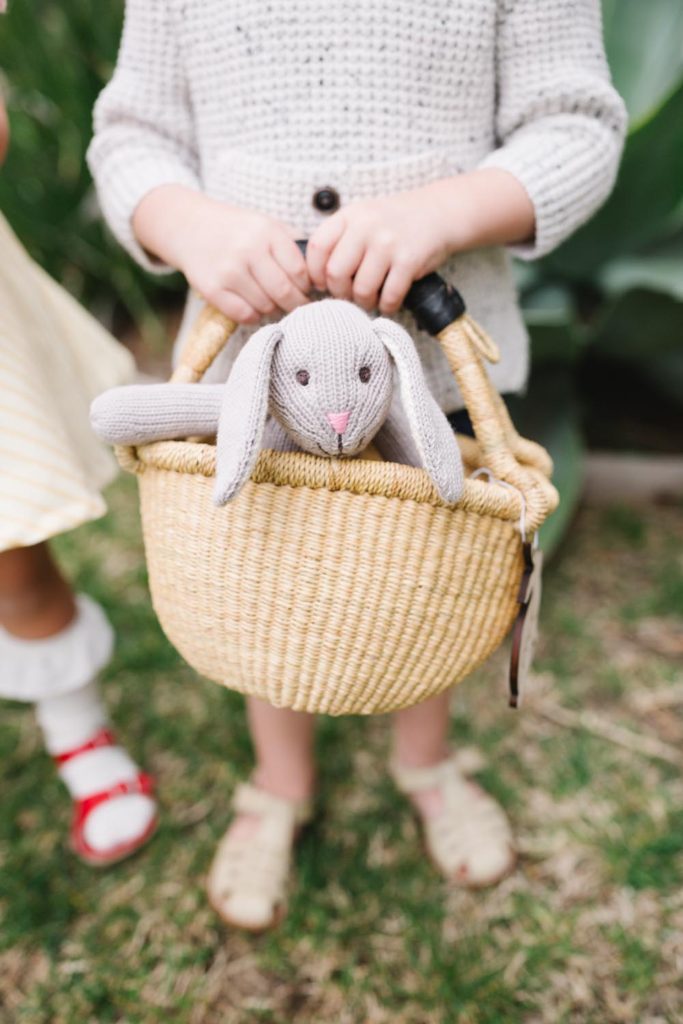 You know we had to have the custom tags from Poppy Jack Shop added on!!  The cutest Easter detail!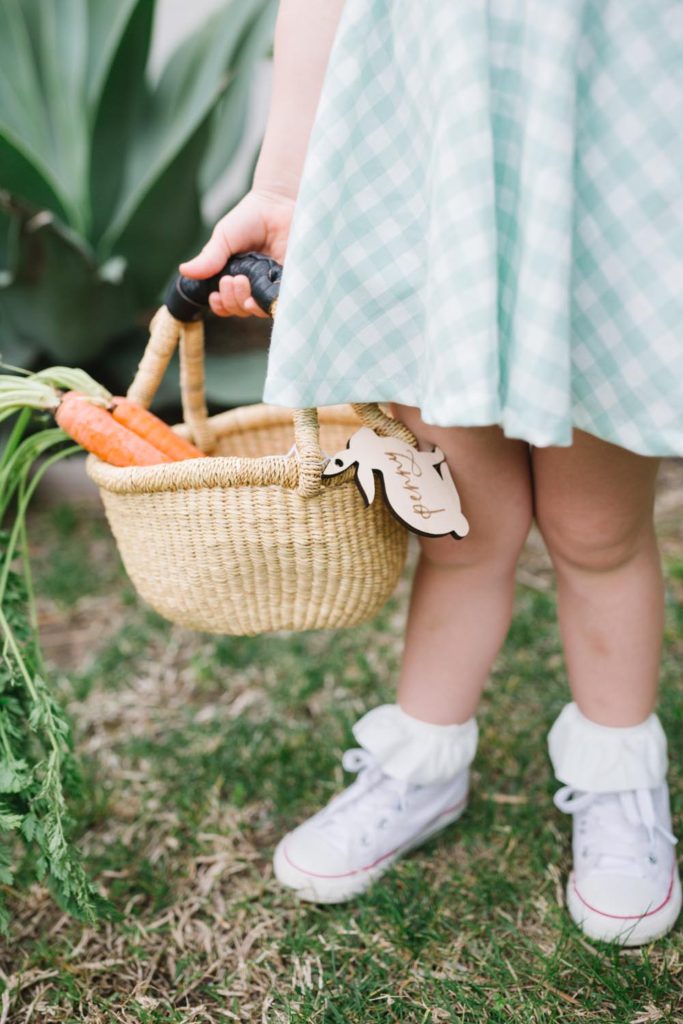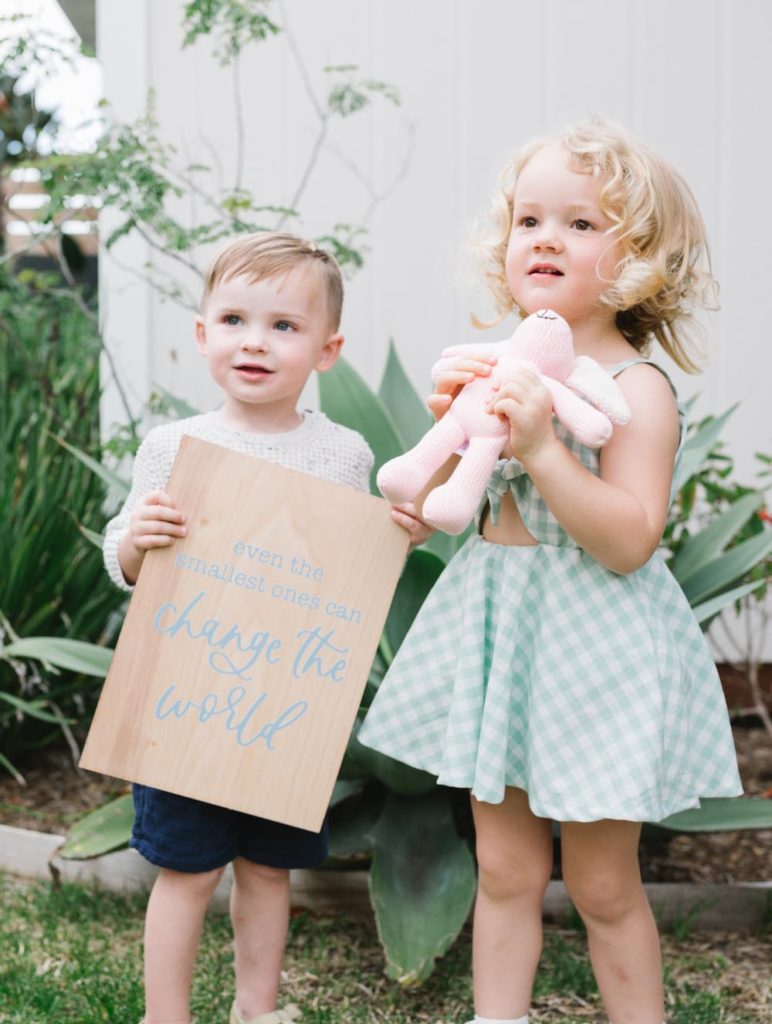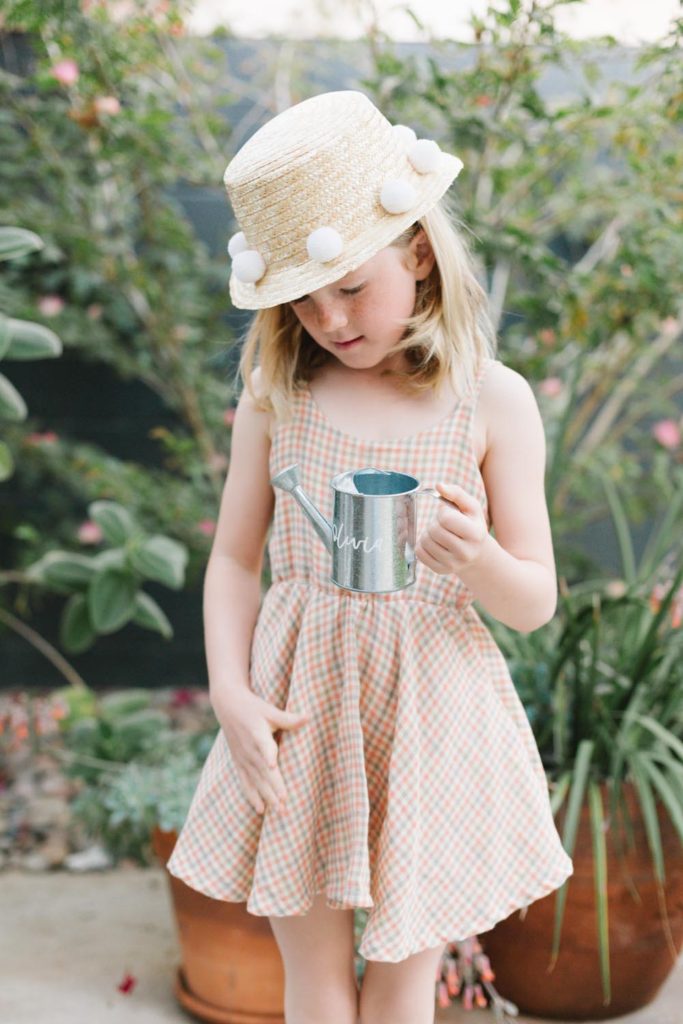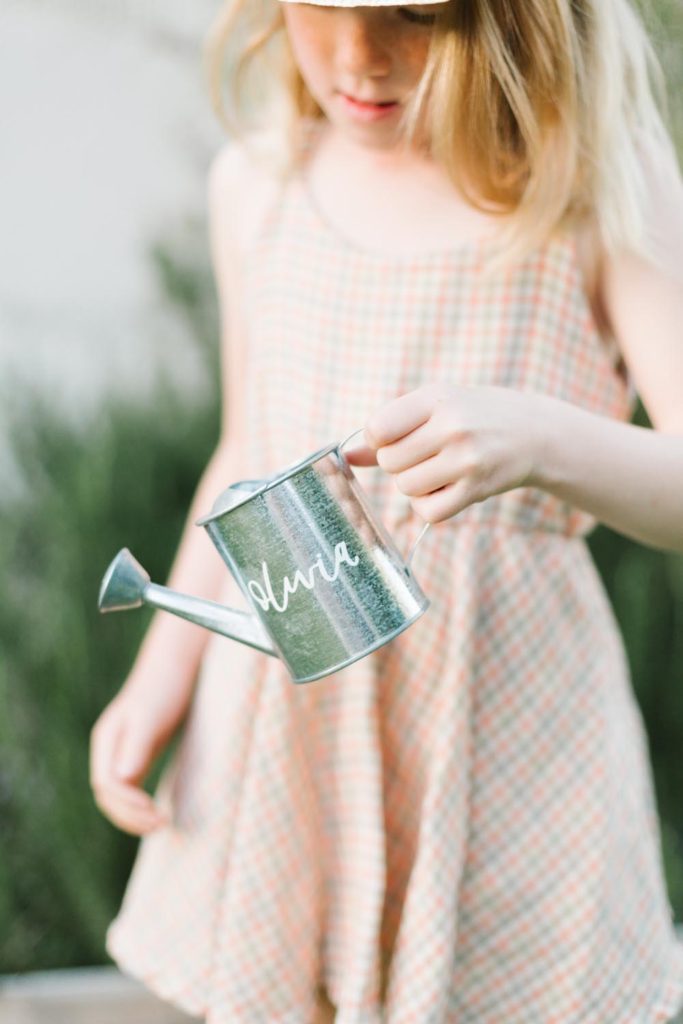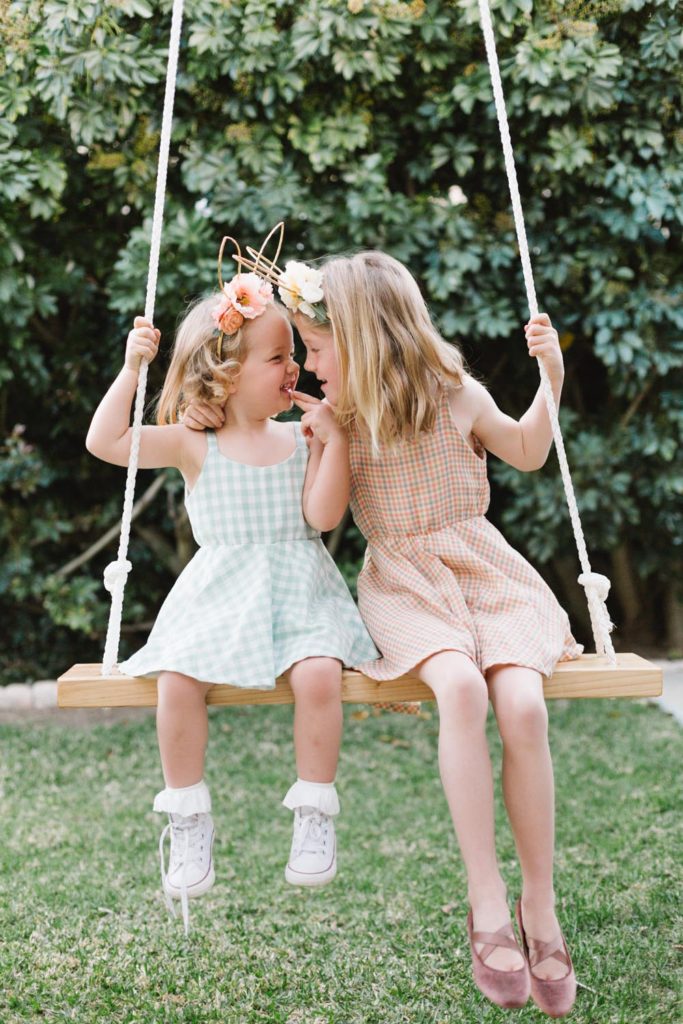 Now onto dessert!!  Frost Your Cookie (formerly The Sweet Lemon Bakeshop) wowed us yet again with her pretty desserts!  We did a simple robin egg blue cake that we added Poppy Jack Shop's bunny ear topper (a MUST) and some gorgeous blooms!!  Speaking of blooms, French Buckets did it again!  A hanging jasmine wall behind the desserts, not only was it gorgeous but it smelled AMAZING!!  Of course Frost Your Cookie did some amazing cookies as well!!  From bunnies to carrots, the kids were in heaven!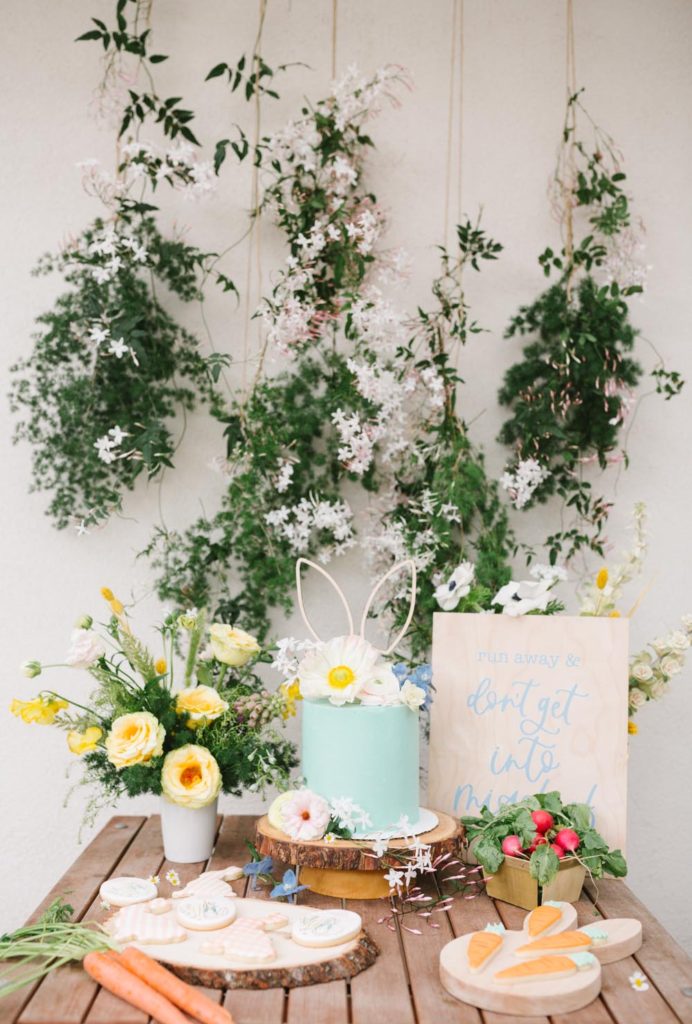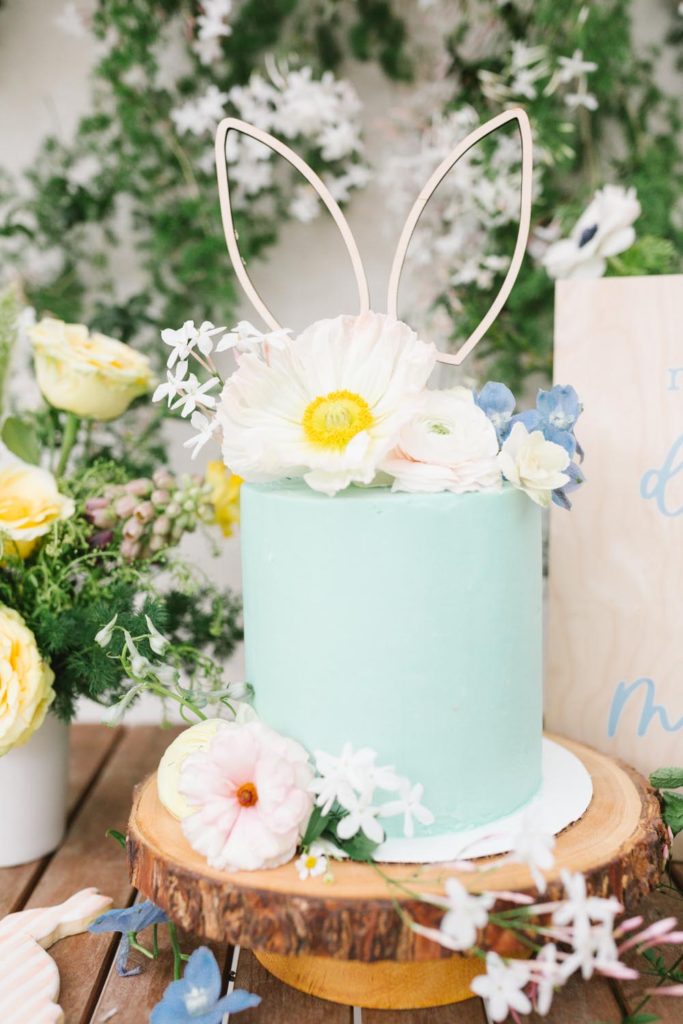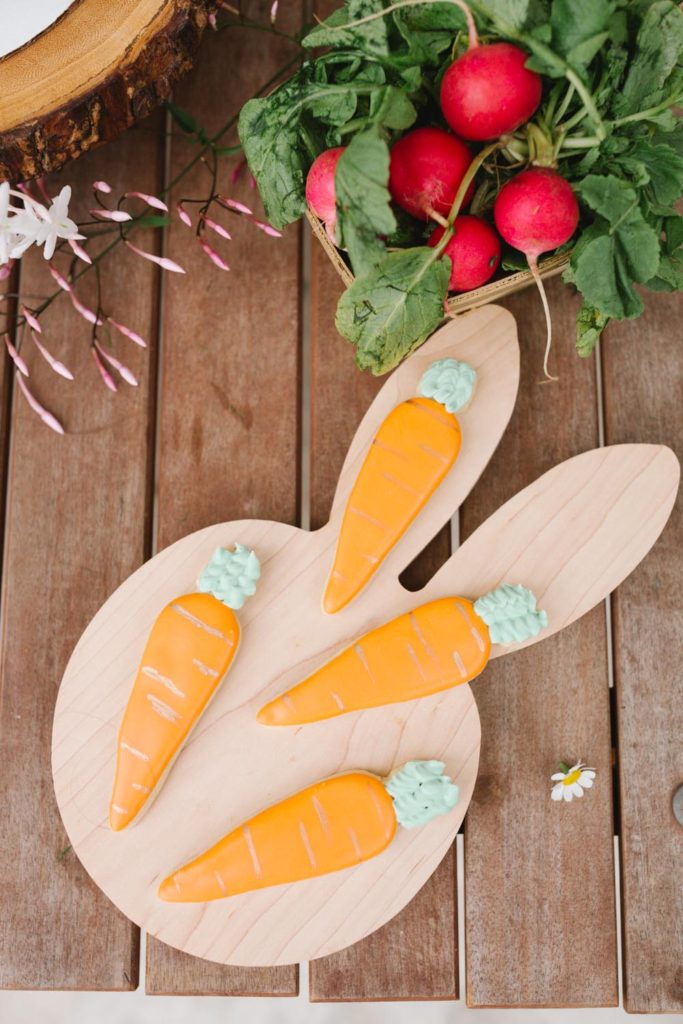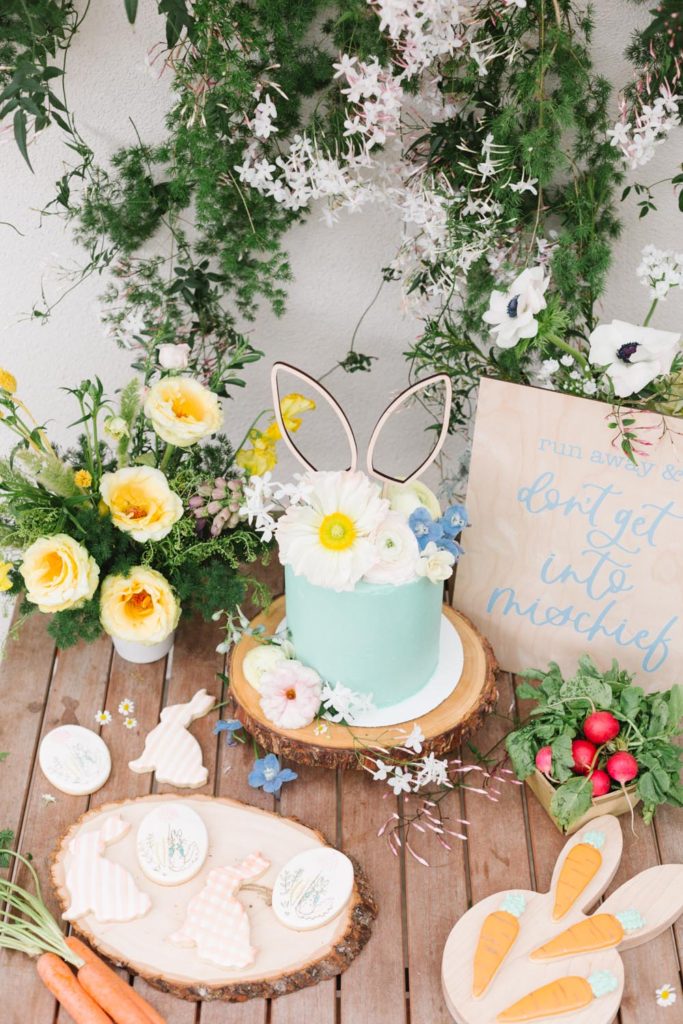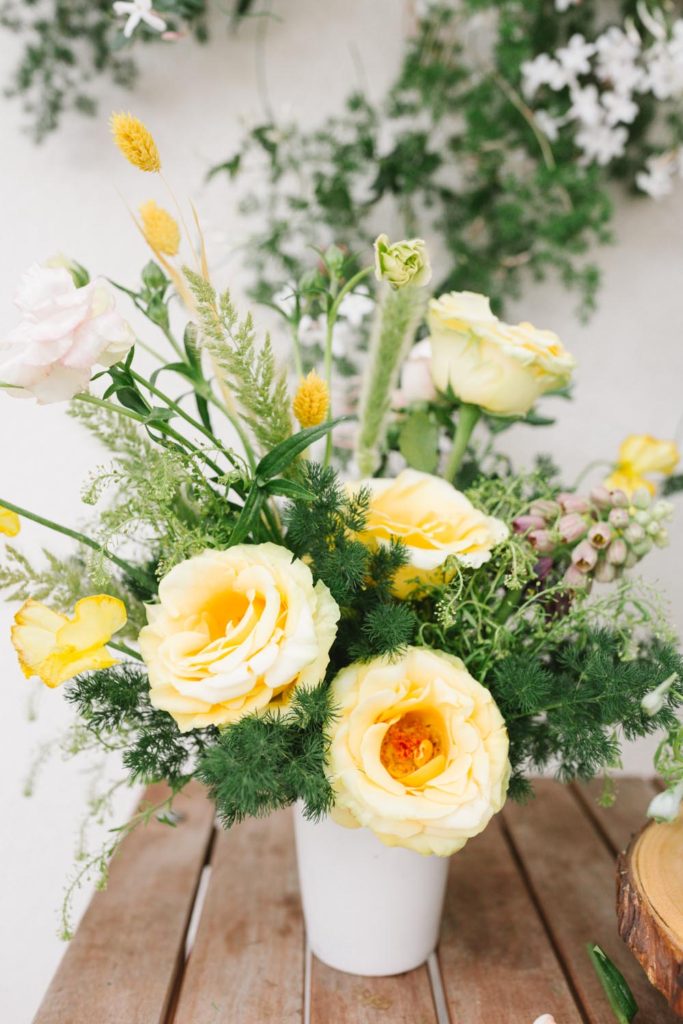 The perfect Peter Rabbit quote for the dessert table!!  Poppy Jack again, obvi!!!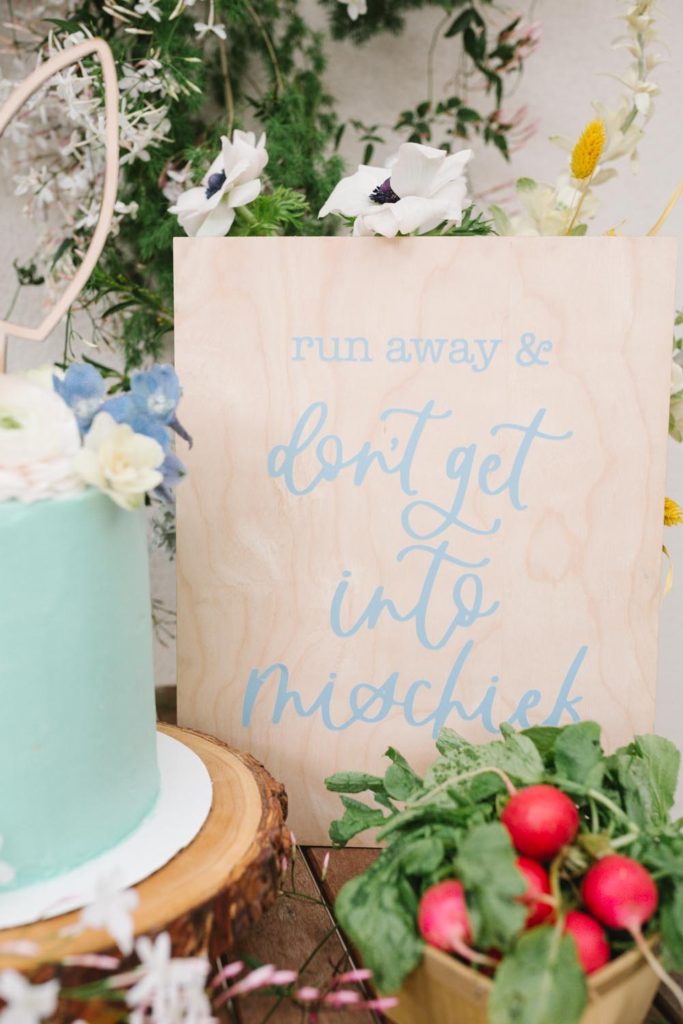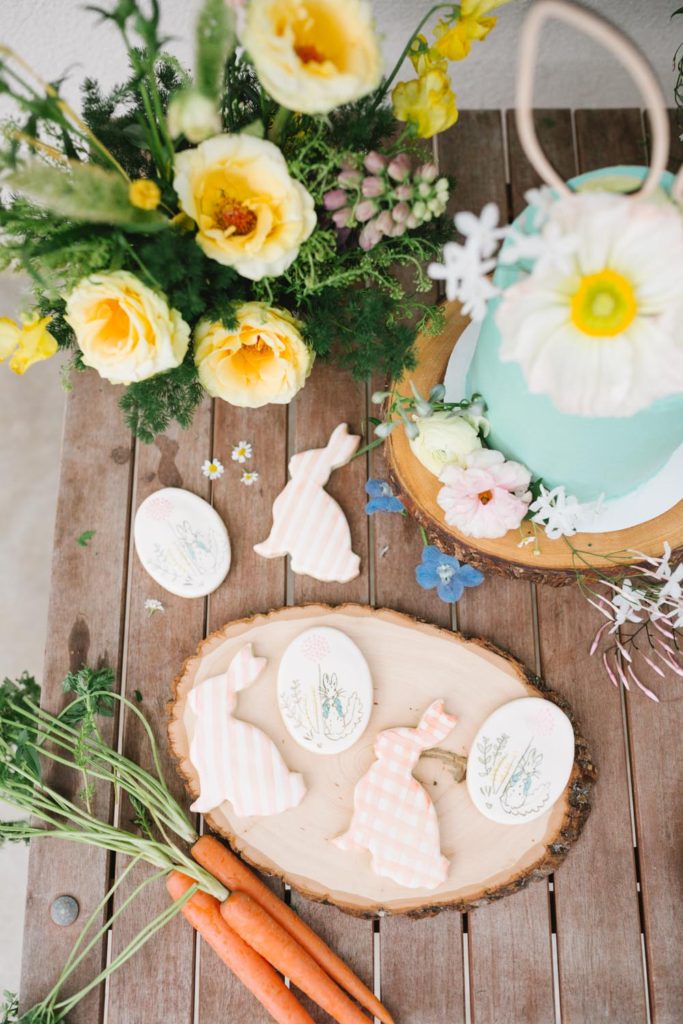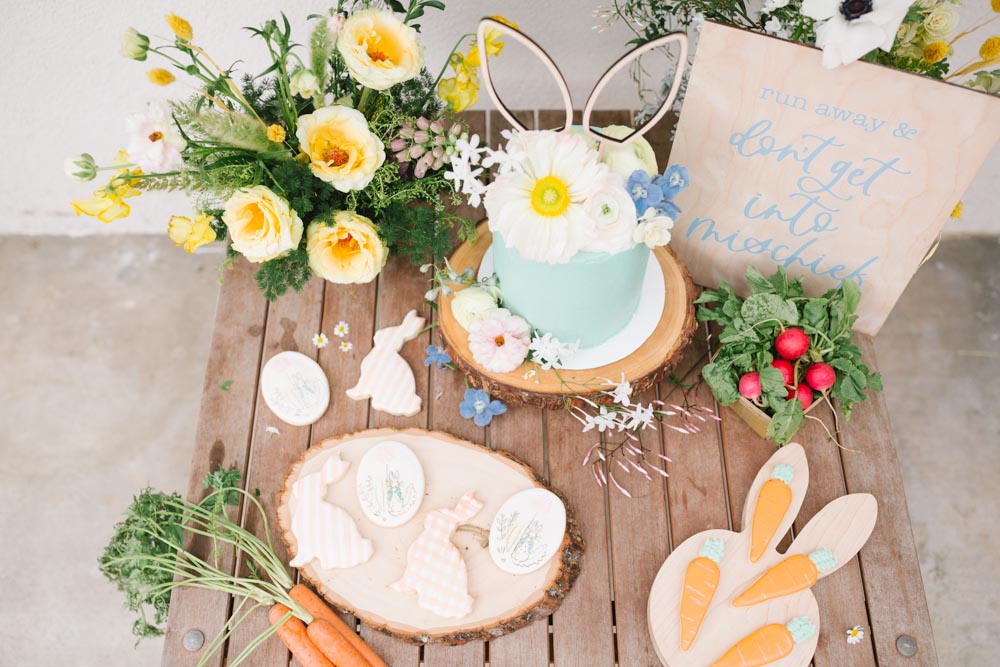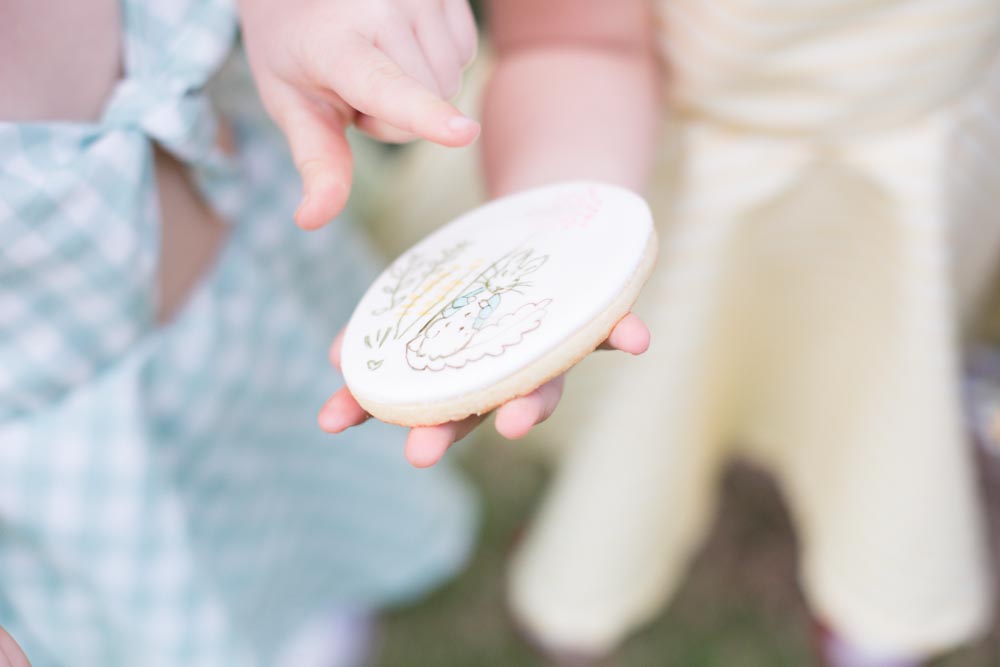 Excited about their treats!!  Aka, bribes, haha!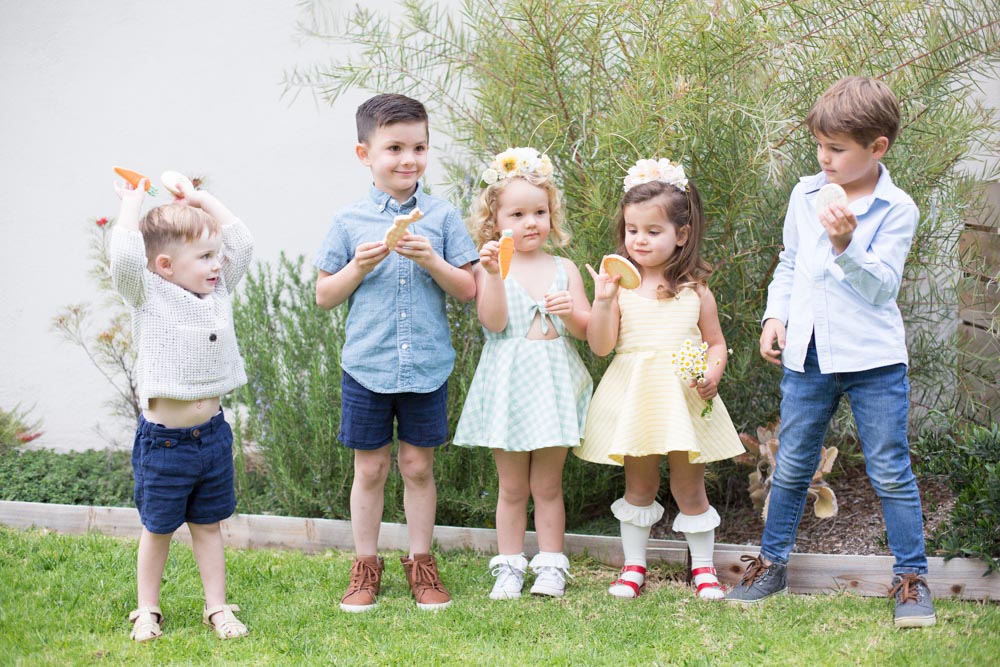 Just a few more of these sweet bunnies!!  I can't get enough of these outfits, too cute, right?!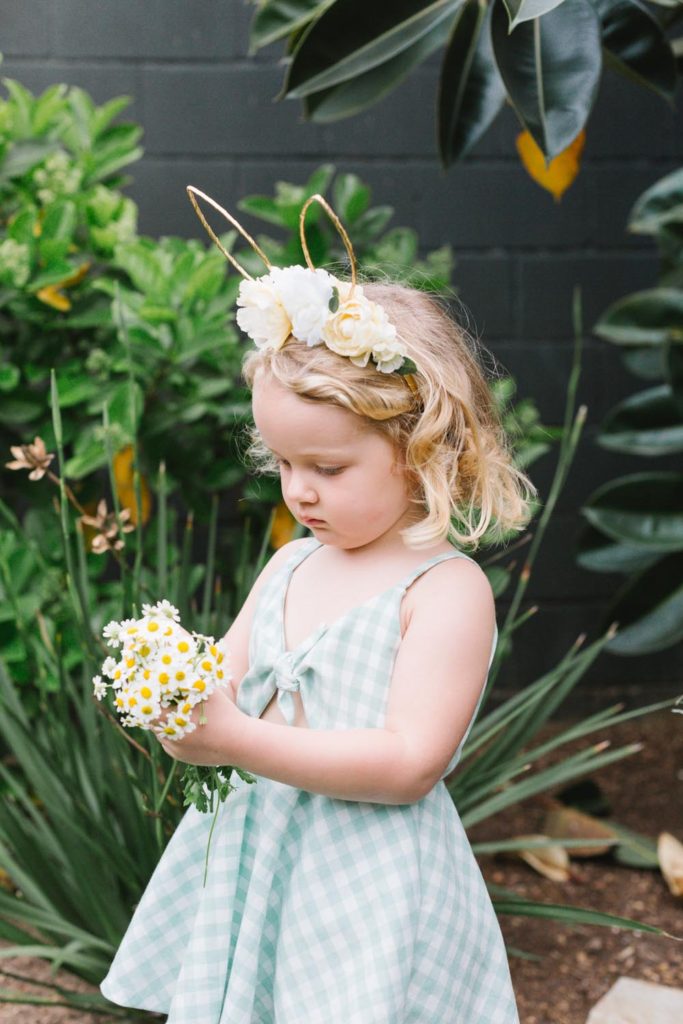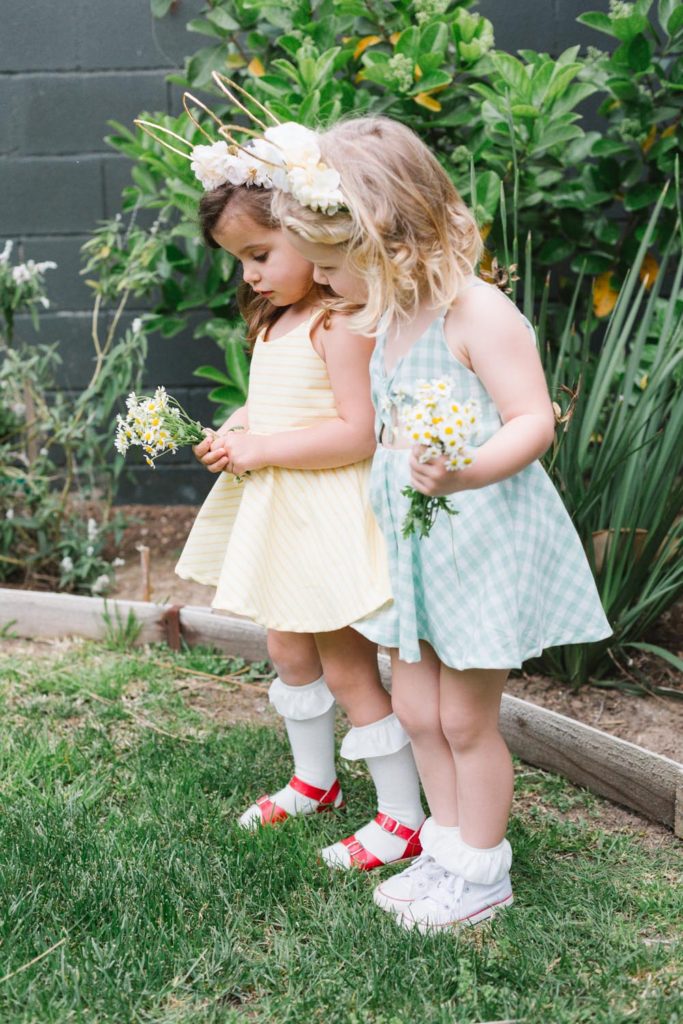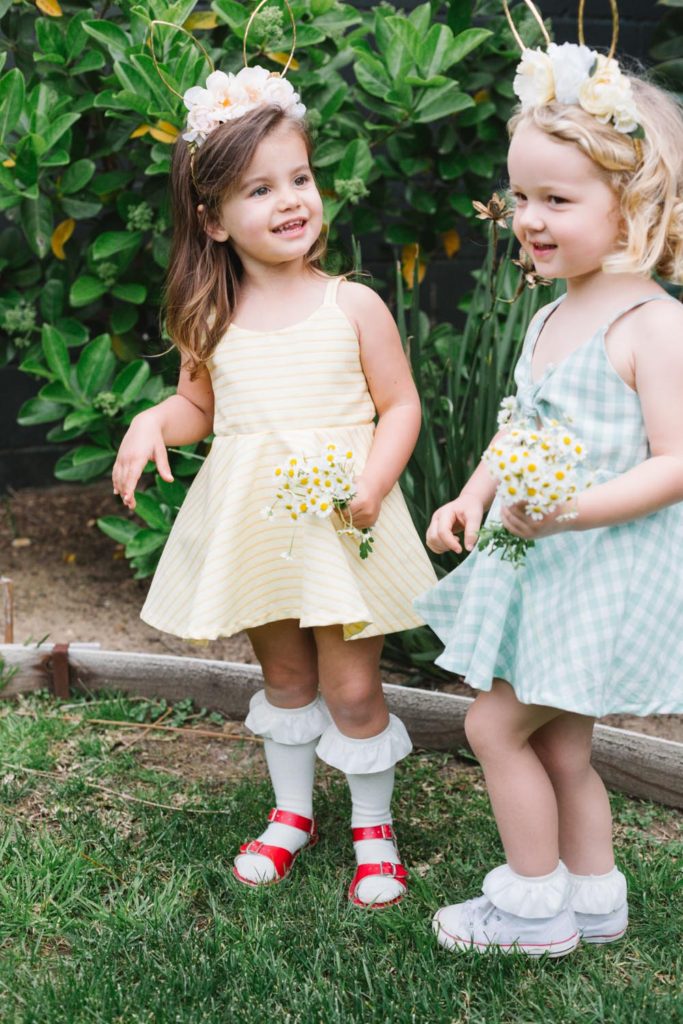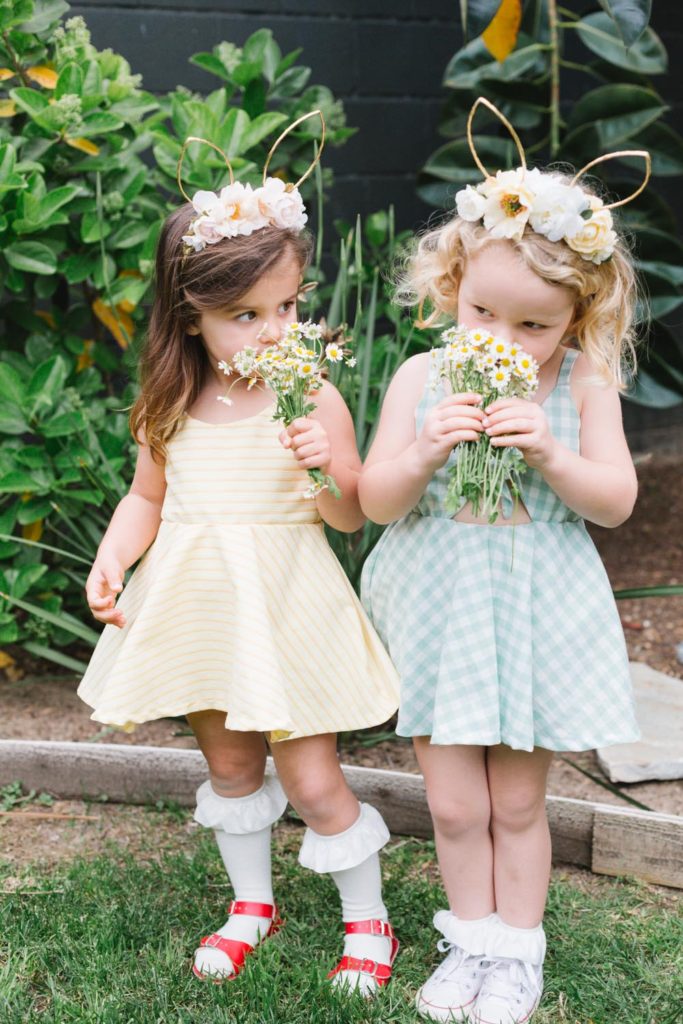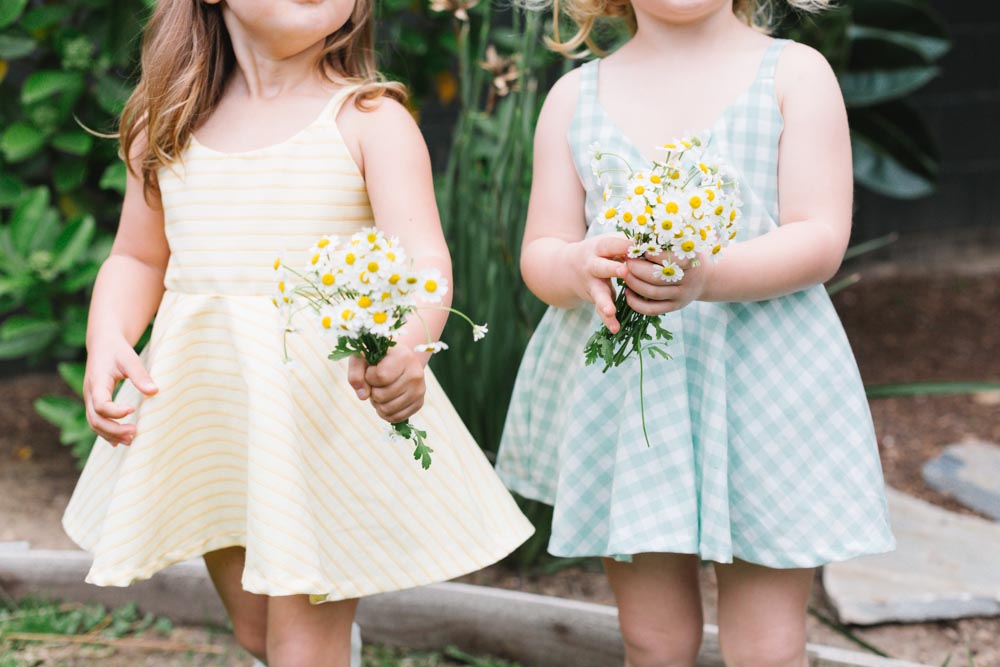 Stay tuned for more Easter fun tomorrow!!!
xx
Jacquelyn