When the weather is warm, the thought of cooking in your kitchen is the last thing you want to do! For myself with no air…. I know!! I turn to making salads for dinner for the family. If you are a beet lover… pay attention! If you aren't simply just take the beets out, and add more citrus for a full citrus salad.
This citrus and beet salad is not only so pretty to look at but oh so yummy and healthy for you!
Photos by Yasmin Sarai
Citrus + Beet Salad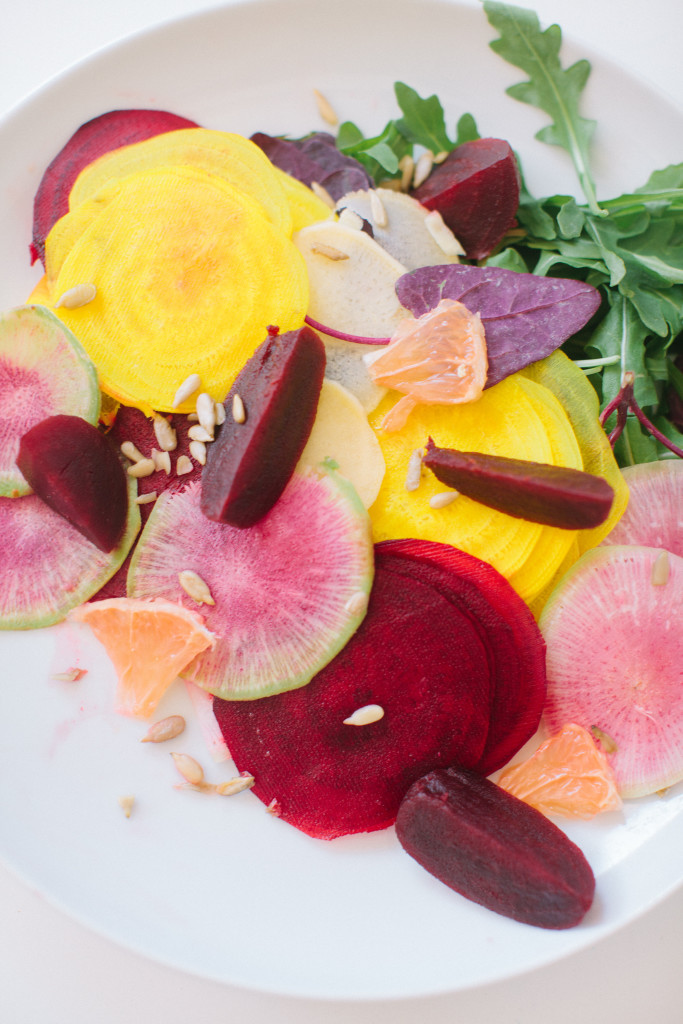 Ingredients
Citrus
Oranges | Grapefruit
Beets
Yellow | Red | White
Watermelon Radishes
Fennel
Sunflower Seeds
Arugula
Micro Greens
Olive Oil
Champagne Vinegar
Honey
Salt + Pepper to taste
Thinly slice beets, fennel, and oranges and arrange on plate. I used a mandolin but you can thinly slice with a knife as well.
Whisk together the vinegar, honey, and olive oil just until emulsified. Season with sea salt and drizzle over salad.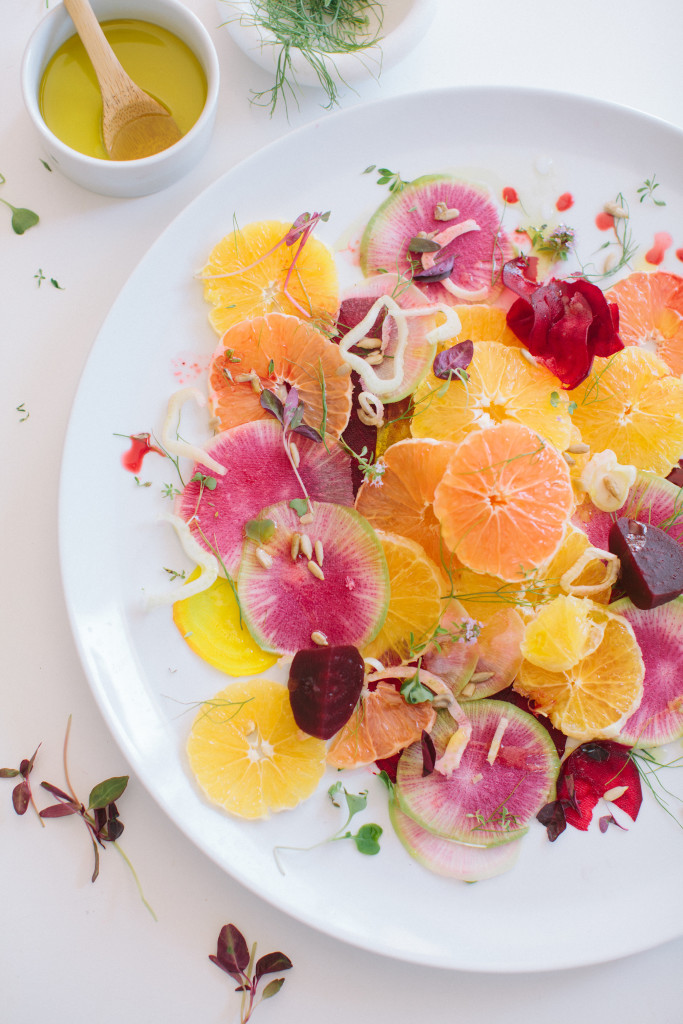 Sprinkle Sunflower seeds + Micro Greens + Fennel fronds for the end touch. Your guests and family will be so impressed!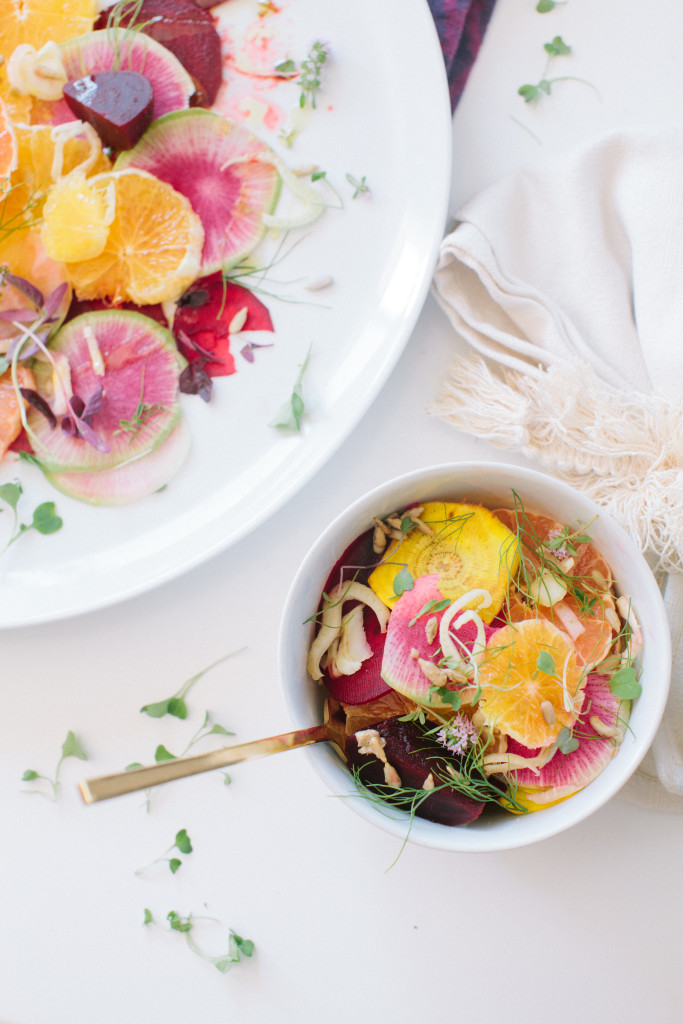 Enjoy!
xoxo
Abby